Wednesday, October 6, 2010

Today's Equipment Leasing Headlines

Placard---Cash Flow is King
Classified Ads---Sales
US Bank Equipment Finance Continues Downsizing
Oh! No! -- Portfolio Services to Close?
Resource America's LEAF Financial Stalled on Leasing Road?
Cartoon--- Major Funding
Sales Makes It Happen---by Steve Chriest
Today's Lease Salesman Must Read Financial Statements
Classified ads---Help Wanted
Steve Geller Joins Broker-Lessor List
Two New CLP's: Alan Sikora, Chad Wiedenhofer
FDIC Reaches Settlement with Monterey County Bank
Monterey County, California---Adopt a Dog
Classified Ads---Job Search
News Briefs---
Tracking Bank Failures Map
Interactive Unemployment rate by county
U.S. jobs continue to flow overseas
Syndicated Loan Losses Still Loom
Biggest 3 credit card companies are sued by U.S.
Bank of America Drops Mortgage Brokers
Dancing with the Stars Drops Comedian Margaret Cho
Le Bernardin in NYC Gets a 29 in Zagat
Broker/Funder/Industry Lists | Features (collection)
Top Ten Stories Chosen by Readers | Top Stories last six months


You May have Missed---
California Nuts Briefs
"Gimme that Wine"
This Day in American History
Baseball Poem
SuDoku
Daily Puzzle
GasBuddy
Weather, USA or specific area
Traffic Live----

######## surrounding the article denotes it is a "press release" and was not written by Leasing News nor information verified, but from the source noted. When an article is signed by the writer, it is considered a "by line." It reflects the opinion and research of the writer. It is considered "bias" as it is the writer's viewpoint.
[headlines]
--------------------------------------------------------------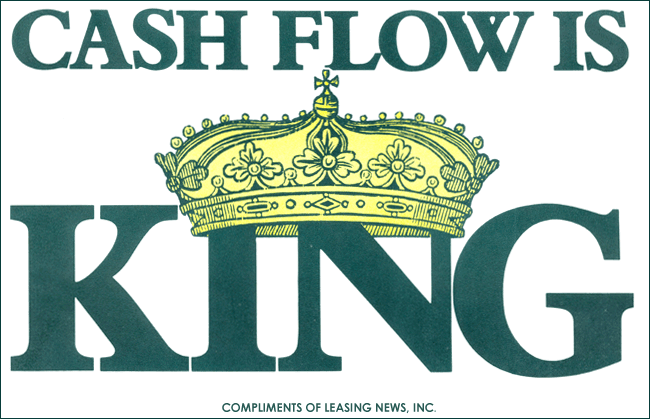 [headlines]
--------------------------------------------------------------

Classified Ads---Sales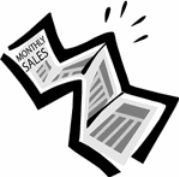 Cherry Hill, NJ
College grad seeking entry level sales position for equipment leasing and financing in small to mid-size ticket markets. Have 6 months experience in the industry and self-motivated. Contact Matt at 609-280-2178 or
email at mkuzan@gmail.com

California
Aggressive, competitive self-starter with vendor/direct equipment
leasing and asset-based lending experience. Success in business banking sales and financial planning.
Email: dsp559@hotmail.com | Resume
South Central, FL
Years of exp in mid-ticket niched leasing. Not currently in leasing. Seek entry or other position with direct lender. David34983@att.net
Garfield, NJ


15 years experience small to large ticket sales exp. All types of equipment industries. Vendor & direct. Self motivated. Work with leasing company or broker.
Tony Lio tonylio@optonline.net
Minneapolis, MN
16 years leasing experience from micro to large ticket market, variety of equipment. Most recently calling on vendor telecom dealers in Upper Midwest.
golfadm@yahoo.com
Montgomery, AL
Individual with 10 years advertising sales exp. & 7 years insurance sales exp. Wants independent contractor situation in Alabama.
Work with leasing company or broker. 334-590-5133
E-mail: billmcneal2003@yahoo.com
Orange County, CA
20+ years in leasing sales & sales management.
Have estab. existing remote office with Lessee /Vender following.
Looking for a partnership w/funding source.
shermbp@gmail.com
Philadelphia Metro Area - 30 Years experience Healthcare sales/ management- 3 years experience newly create "small-ticket" healthcare division. Good success - Mitch Utz 215-460-4483
Email: mitutz@msn.com
Philadelphia, Pa
16 years small to large ticket sales exp., variety equip. w/vendor & direct. Top performer, building new and existing territories.
Email at phillylease@hotmail.com
Pittsburgh , PA
Aggressive self starter looking for leasing position w/10 plus yrs sales exp., plus banking experience 814-227-4592
mwiser500@hotmail.com
Pittsburgh, PA
Over 25 years of leasing experience including Captive, Dealer, Broker, and Third Party. Multiple equipment types. Seeking a Territory or National Sales position.
vsiegel2@aol.com
San Francisco Bay Area:
Business Development "Hunter" with transferable book of business in multiple segments: commercial construction, technology, fitness, etc. Years of managerial experience: can also be a "player/coach".
E-mail: VdrPgmBizDev@aol.com
Texas/Oklahoma
15 year lease vet looking for plact to take business.great references. all major equipment types. open to compensation. please contact if interested.
E-mail: bankingdallas@yahoo.com
Free Posting for those seeking employment in Leasing:
http://www.leasingnews.org/Classified/Jwanted/Jwanted-post.htm
All "free" categories "job wanted" ads:
http://www.leasingnews.org/Classified/Jwanted/Jwanted.htm
[headlines]
--------------------------------------------------------------

US Bank Equipment Finance Problems
Oh No! -- Portfolio Services to Close?
by Christopher Menkin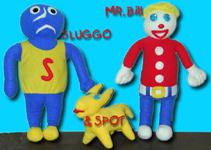 Leasing News recently reported U.S. Bank Equipment Finance--Technology Finance Group, previously known as the Oliver-Allen Group, located in Larkspur, California, had basically moved its operation up to Portland, Oregon after audit problems, lawsuit problems, management difficulties, and just plain cronyism, too.

There are other events that have come to light: the CEO of US Bank Equipment Finance Portfolio Services Joe Andries, officially Senior Vice-President and 20 year employee, was let go (confirmed by four reliable sources,) with other major changes and complaints here, as well as the Small Ticket Division, under Adrian Hebig and/or Tom Landmark, or who knows now, which has reportedly become a shell of what it had been just a few years ago. Sal Maglietta, out of Portland, Oregon is head of the full division.

A highly reliable source reports that Joe Andries has joined Great America Leasing to start a portfolio service working out of Marshall, Minnesota. US Bank Portfolio Service is to exit altogether. Brian Bjella was originally in charge in 1995, and it is reported Andries will be working out of his offices for the time being, perhaps on a private label vendor portfolio program: designing and implementation. An official Great America announcement is expected soon.
Exactly what is happening at US Bank Equipment Finance is not known to outsiders, and insiders are very tight lipped, afraid of losing their jobs, as is the City of Marshall's major employers. Many are employed by US Bank from the original start of the company by Schwan ((the Largest employer in Marshall (population was 12,735 at the 2000 census) is The Schwan Food Company, original owners of Lyon Financial dba Manifest. Schwan remains one of the largest frozen-food companies in the United States and located here:
What started this news story off this time was an unsigned US Mail letter to Leasing News from a banker unhappy with the alleged non-performance by US Bank Equipment Finance Portfolio Service, also stating that its CEO Joe Andries was "let go:"
"There is a leasing company in the Chicago area that was financed by 3 or 4 large well known banks. US Bank was the backup servicing agent for the past several years & was paid monthly for being positioned to take over servicing if the leasing company failed.
"US Bank's new internal plan seems to be to continue to do back up business and take the monthly fees from the investor banks for not doing much of anything (and let the investor banks think they have US Bank to do full servicing if necessary) and then find another service company to do the work if the portfolio gets in trouble & full servicing is needed."
No one at US Bank Equipment Finance returned telephone calls to respond to Leasing News.
Two insiders confirmed the information that was sent (note: names, dates, other information is not included as sources do not want to be named or confirm any of this information. The servicing company named would not confirm nor deny with the policy they do not talk about who or who are not their clients, so Leasing News is unable to disclose at this time.)
According to one of the banks involved, the concept of having a back-up receiver has always been one of those theories that looked great but almost never worked. In theory, the back-up company was supposed to be like the verifier in the beginning of computers. In that concept you ran data through two sources and if there was a discrepancy between the two you looked to correct the mistake. The truth of the matter is that the back-up receiver never did the work and when the first receiver (lessor) failed the back-up could move in right away with no hitches. All theory….Evidently No controls."
The Portfolio Services Web Site says there are 75 PC's available to take information, and the listing in "Back Offices" says 135 employees, but evidently neither is correct, as well as several telephone numbers on the web site or even on its front page:
"Commitment to the Industry
Portfolio Services is an active member in the United Association of Equipment Leasing, the Eastern Association of Equipment Leasing, the National Association of Equipment Lessors and Brokers, the Equipment Leasing Association, and the National Vehicle Leasing Association."
The first two leasing associations merged almost two years ago and the Equipment Leasing Association in 2006 elected to change their name to the Equipment Leasing and Finance Association.
The Portfolio Services group actually started out as the servicing arm for the small ticket leasing operation, which was the major factor in what appears to be happening today. Again, it was reported by a highly reliable source that the group would be closing down.
A major announcement regarding the Equipment Finance Unit is expected on October 15, meaning more layoffs, Leasing News was told. It is no secret that the lease financing market has been off for two years, perhaps going of for three years, from the days when the copier group was doing $70 million a month and the vendor group doing $100 million a month, according to a highly reliable source. The next SEC report from the main bank may give more of the numbers, as Leasing News has been reporting the write-offs and business numbers (although combined with the middle-market Portland operation.)
These changes began to surface when Executive Vice-President Mike Rizzo wrote his own job description out of the loop and resulted in several management shifts, as written about in Leasing News, which resulted in a major move that eventually became public of laying off service employees and sales representatives at the small ticket division; cutting off all brokers who did not send in a specific dollar amount, which was allegedly a million dollars a year in business.
This division has not been performing, Leasing News was told, and the October 15th news may be aimed more here than elsewhere, as the broker group is less than 50 brokers sending business.
Leasing News heard from many long time independent brokers who were quite upset as they had been with "Manifest" for quite some time they reported. What happened next was a rise in credit criteria, due to the economy, bank management outside of Marshall, and evidently a change in the original model. The relatively small community of Marshall was not used to this change which in a time factor can be considered "sudden," although was happening over a longer period of time.
What then happened was brokers "revolting" to the credit criteria and fear they would not meet the minimum requirements, and while there are less major funders, there are more smaller funders and other sources arising from the marketplace and they went here. All this combination hit the leaders who had two, maybe more, very serious meetings, Leasing News is told. This is all relatively new to those who live in Marshall.
In the meantime, with less staff, less servicing, things start to happen in operations that affect the bottom line, and the cutting of staff that has happened in the leasing market at GE Capital, Key Equipment Finance, LEAF Financial, as well as many banks actually exiting leasing altogether has not gone unnoticed by the parent US Bank.
Commitment to the Industry web page:
http://www.usbank.com/cgi_w/cfm/small_business/
products_and_services/equipment/port_serv_ps.cfm

http://leasingnews.org/PDF/USBankEquipmentFinancePortfolioServices.pdf
[headlines]
--------------------------------------------------------------

Resource America's LEAF Financial Stalled on Leasing Road?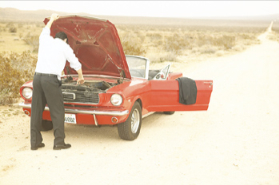 Leasing News has been writing about the parent Resource America (NASDAQ:Rexi) and its relationship with LEAF Financial, the recent securitizations and lines of credit as well as the closing of LEAF Specialty Finance in Columbia, South Carolina, including 2009 SEC LEAF filings showed 377 employees; February down to 271; reportedly down to 113 now (2009 SEC LEAF filings showed 377 employees; February down to 271; reportedly down to 113 now ((including Leaf Dealer Solutions (formally Dolphin Capital). "There are about 80 people at the Missouri location."))

A reader wrote in that "Leaf had to over collateralize the deal by 7.5% in cash and assets... attached is something I thought was interesting. This is the info on how Leaf put together their last $175M securitization." (1)
Now it appears from the recent filings that the last source being used to fund deals was paid off. Leaf paid off Wells Fargo ($75M). This line wasn't due till 2012. (2)
In addition, a SEC 8K filing shows LEAF paid off UniCredit for $100M (3). With the Wells Fargo line gone, it appears Leaf has no lending line to new fund deals for Leaf 4. Looks like they're securitizing everything. Once Leaf sells the accounts into securitization pools, LEAF and Resource America cannot get the management fees charged before, and if LEAF is not writing new deals in the pace as in the past, there is little revenues to support operations as in the past, reflecting the small staff operation in Philadelphia, and gives further indication Resource America is winding down Leaf. CEO Crit DeMint and others may soon be looking for a new job.
Emails from Leasing News were not returned for a comment or statement.
(1) LEAF Rating Report:
http://leasingnews.org/PDF/rating_report_20103.pdf
(2) Wells Fargo line:
http://leasingnews.org/PDF/sec_leaf.pdf

(3) UniCredit pay off:
http://leasingnews.org/PDF/sec_leaf2.pdf
John Kenny
Receivables Management
est. 1997

johnkenny2@verizon.net

p 315-866-1167
f 315-876-9629
c 315-717-1302
[headlines]
--------------------------------------------------------------

[headlines]
--------------------------------------------------------------

Sales makes it Happen---Steve Chriest
Today's Lease Salesman Must Read Financial Statements
It has never become more necessary than today to be able to understand financial statements as well as tax returns, even or perhaps especially, in small ticket leasing, too.
As a sales professional, there is at least one sure-fire way to increase your value to your company and to any organization – learn to read and understand financial statements. Then study tax returns. The best way to start is to ask for financial statements, even if you don't need one. Perhaps setting up a "master lease" or "line of credit" or to "speed up the process."
If you don't work out of a home office, invite your banker to lunch, and ask him to go over what your client gave you; have him explain what he or she sees. Also what you should be looking for.
In keeping with my perspective that people change behaviors only when they perceive something beneficial in it for them to do so, here is my short list of the benefits to leasing salespeople of learning to read and understand financial statements:
- The ability to read and understand financial statements will make you appear smarter.
- You will build credibility in your organization with your managers, credit analysts and senior managers.
- You will build credibility with your customers as you demonstrate through analysis that you truly understand their business.
- You will save yourself gobs of time as you learn to pass on deals that you know will waste the time of credit analysts and will lead to frustration for everyone.
- You will gain confidence and independence when making personal investment decisions.
From a selfish perspective, assisting credit analysts with an educated point of view on a deal, or saving them time by discarding deals that don't make the grade from a financial analysis perspective, will naturally position you in the eyes of the credit analysts as a professional who cares about their time and workload. Don't be surprised when most analysts are willing to listen to you when you want to present a deal that doesn't quite fit the credit box, but may deserve consideration based on other criteria.
Finally, achieving some level of expertise in understanding financial statements can actually be fun. When you understand that all businesses, sooner or later, suffer from commoditization and become white elephants, that "profit" isn't the end-game of business, but is instead the ultimate cost of staying in business, and that without profits, and real free cash flow, a company is unable to continue the investments it must make to stay competitive, you begin to look at a company's financials with a different perspective. You may even come up with an idea no one else has thought of for keeping a business profitable or helping a business out of trouble.
If you are truly looking for a way to become a more valuable resource to your company, and to your customers, learn about financial statements. There are more resources than ever to help you learn, and you will profit professionally and personally!
About the author: Steve Chriest is the founder of Selling UpTM (www.selling-up.com), a sales consulting firm specializing in sales improvement for organizations of all types and sizes in a variety of industries. He is also the author of Selling The E-Suite, The Proven System For Reaching and Selling Senior Executives and Five Minute Financial Analyst, Basic Finance & Analysis Tools for Non-Accountants. You can reach Steve at schriest@selling-up.com.
In addition to high school night classes, junior college classes, there are also many web sites who can help you. Here are two, one free, one a fee:
http://bizzer.com/images/Financial/
www.myprofitanalyst.com/

[headlines]
--------------------------------------------------------------

Leasing Industry Help Wanted

3 years leasing exp., commission only first year or until quota met. You should earn $75,000 first year, work from
home office. Sandra Tieh, HR 512.458.1300 or stieh@onesourcefinancial.com

OneSourceFinancial.com
a OneWorld Business Finance Co-Op Member
Please see our Job Wanted section for possible new employees.
[headlines]
--------------------------------------------------------------

Steve Geller Joins Broker-Lessor List

A - City Business License | B- State License | C - Certified Leasing Professional | D - State(s) sales/use tax license | E - Named as "lessor" on 50% or more of lease contract signed. |
Broker-Lessor "A" List:
http://www.leasingnews.org/Brokers/broker_Lessor.htm

[headlines]
--------------------------------------------------------------

****Announcement***************************************

Two New CLP's: Alan Sikora, Chad Wiedenhofer

The Certified Leasing Professional Foundation announces two new members:

Alan Sikora, CLP
First American Equipment Finance
Fairport, New York

Chad Wiedenhofer, CLP
First American Equipment Finance
Fairport, New York
"The CLP Foundation is the official governing body for the Certified Lease Professional ("CLP") Program. The CLP designation sets the standard for professionalism in the leasing industry. This designation identifies and recognizes individuals within the leasing industry who have demonstrated their competency through continued education, testing and conduct. The letters "CLP" behind their name represent a visible recognition of this professional achievement and status. The CLP Program is the only recognized certification program in the entire world wide equipment leasing and finance industry.
"We invite you to visit our site -- www.clpfoundation.org for detailed information about the CLP Foundation and the CLP Program. For further information about our Mentor Program and Anonymous Test Taker Program please contact:"
Cynthia W. Spurdle
Executive Director
CLP Foundation
PH: 610/687-0213
FAX: 610/687-4111
E-mail: cindy@clpfoundation.org
www.clpfoundation.org
****Announcement****************************************

(This ad is a "trade" for the writing of this column. Opinions
contained in the column are those of Mr. Terry Winders, CLP)


### Press Release ############################


FDIC Announces Settlement with Monterey County Bank, Monterey, California
for Deceptive Practices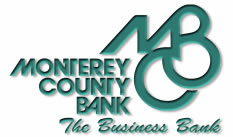 The Federal Deposit Insurance Corporation (FDIC) announced a settlement with Monterey County Bank, Monterey, California (MCB), for deceptive practices in violation of Section 5 of the Federal Trade Commission Act and Section 807 of the Fair Debt Collection Practices Act in connection with solicitations for its balance transfer credit card program (Balance Transfer Card) and debit card program.
Under the settlement, MCB has agreed to a Consent Order and to pay restitution of approximately $2 million in the form of credits or cash refunds to approximately 15,500 Balance Transfer Card consumers and approximately $250,000 of cash restitution in connection with the debit card program. MCB will pay a civil money penalty of $500,000. MCB will contact those consumers entitled to restitution; affected consumers need not take any action.
MCB is also going to donate $300,000 toward consumer financial education and counseling.
The Balance Transfer Card was marketed to consumers with charged-off consumer debt as an opportunity to pay down old debts and obtain credit cards. The FDIC determined that the solicitations did not disclose information necessary for consumers to make an informed decision. In addition, MCB failed to adequately disclose all fees and charges assessed in connection with its debit card product, which was marketed by a third party through e-mail solicitations and advertisements on various Web sites. In agreeing to the issuance of the consent order, MCB does not admit or deny any liability.
Attachment:
Consent Order, Order for Restitution, and Order to Pay Civil Money Penalty:
http://leasingnews.org/PDF/FDIC_ConsentOrder.pdf

(Previously noted in Leasing News:
Monterey County Bank, 601 Munras Ave, Monterey, Ca. 93940
Five branches serving Carmel, Carmel-by-the-Sea, Monterey, Pacific Grove, Salinas. Charles T. Chrietzberg, Jr. is President/CEO/Chairman and his daughter Stephanie Chrietzberg is Vice-President. The web site says they have 50 employees, specialize in SBA loans, and are very active in the community. It seems the FDIC thinks the bank is not.
http://www.montereycountybank.com/01_09_Newsletter_Colors.pdf
#### Press Release #############################

[headlines]
--------------------------------------------------------------

Monterey County, California ---Adopt a Dog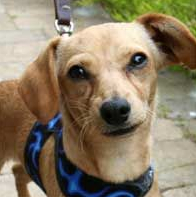 Dash

"Dash is a waggy and wiggly 7-month-old, 10 pound Dachshund/Chihuahua mix who came to us from the Salinas Shelter. He had come in as a stray and the shelter called us to help with him because he was too terrified to be put up for adoption. Happily, Dash has blossomed into a happy and friendly little guy who is eager for a family of his own. He gets along great with other dogs and likes to play and wrestle with the other young pups at our adoption center. Dash is long like a Dachshund, but has longer legs and a cute ridge-like cowlick that runs down the back of his neck. He'll be a great match for a family that can continue his training and give him lots of love and attention."

For more information about Dash, please fill out an online adoption application.
http://www.animalfriendsrescue.org/adoption-application.php?petname=Dash
Animal Friends:
http://www.animalfriendsrescue.org/aboutAFRP.html
http://www.animalfriendsrescue.org/available/dogsavailable.html
P.O. Box 51083
Pacific Grove, CA 93950
Phone: (831) 333-0722
Fax: (831) 333-1956
info@animalfriendsrescue.org
Main Adoption Center
560 Lighthouse Ave., Pacific Grove
Hours: Tues-Sat 12-5

Adopt-a-Pet by Leasing Co. State/City
http://www.leasingnews.org/Conscious-Top%20Stories/Adopt_Pet.htm

Adopt a Pet
http://www.adoptapet.com/\
Classified Ads---Job Search
[headlines]
---------------------------------------------------------------



News Briefs ---


Tracking Bank Failures Map
http://graphicsweb.wsj.com/documents/Failed-US-Banks.html
Interactive Unemployment rate by county
http://www.washingtonpost.com/wp-srv/special/nation/unemployment-by-county/
U.S. jobs continue to flow overseas
http://www.chicagotribune.com/business/la-fi-jobs-offshoring-20101006,0,6024772.story
Syndicated Loan Losses Still Loom
http://www.cfo.com/article.cfm/14528698/c_14529070
Biggest 3 credit card companies are sued by U.S.
http://www.stltoday.com/business/article_69d71e2a-de3d-5386-aad2-d0e455b55c20.html

Bank of America Drops Mortgage Brokers
http://www.thestreet.com/story/10880571/1/bank-of-america-drops-mortgage-brokers.html?cm_ven=GOOGLEN
Comedian Margaret Cho gone from Dancing with the Stars
http://content.usatoday.com/communities/entertainment/post/2010/10/dancing-with-the-stars-eliminates-third-star/1?loc=interstitialskip
Le Bernardin in NYC Gets a 29 in Zagat
http://dinersjournal.blogs.nytimes.com/2010/10/05/zagat-gives-le-bernardin-a-29/?ref=dining



You May have Missed---

Lady Gaga costumes promise to be hot Halloween sellers
http://www.usatoday.com/money/industries/retail/2010-10-06-gaga06_ST_N.htm


California Nut Briefs----
Meg Whitman spending total: $140 million
http://blogs.sacbee.com/capitolalertlatest/2010/10/meg-whitman-spending-total-140.html

Meg Whitman's key question: Can a political novice run California?
http://www.contracostatimes.com/california/ci_16213149?nclick_check=1


"Gimme that Wine"


Gina Gallo: Pinotgate was 'a disaster'
http://www.decanter.com/news/wine-news/501988/gina-gallo-pinotgate-was-a-disaster
J. Lohr to Fund 500 More Mammograms for Women
http://www.businesswire.com/news/home/20101004006945/en/J.-Lohr-Fund-500-
Free Mobile Wine Program
http://leasingnews.org/archives/Feb2010/2_26.htm#mobile
Wine Prices by vintage
http://www.winezap.com
http://www.wine-searcher.com/
US/International Wine Events
http://www.localwineevents.com/
Winery Atlas
http://www.carterhouse.com/atlas/\
Leasing News Wine & Spirits Page
http://two.leasingnews.org/Recommendations/wnensprts.htm

[headlines]
----------------------------------------------------------------
This Day in American History
1683 - The first Mennonites debarked for America on the Concord: 13 German and Dutch families from Krefeld Germany, led by Francis Daniel Pastorius. They were induced to come to American through the generosity of William Penn, who offered them 5,000 acres of land in Pennsylvania and freedom from religious persecution. Their settlement, called Germantown, is now a neighborhood in Philadelphia.
1780-Henry Laurens of Charlestown, SC, president of the Continental Congress from 1777 to 1778, was imprisoned as an enemy agent in the Tower of London. On August 13, 1780, Laurens sailed from Philadelphia, PA, on the brigantine Mercury en route to Holland, where he was to negotiate a loan and treaty. Three weeks later, he was captured by the British off Newfoundland. He threw his papers overboard, but they were recovered and led to the British declaration of ware against Holland. From October 6, 1780 to December 31, 1791, he was imprisoned in the Tower on suspicion of high treason, and was forced to pay for his room, board, and guard. he was released in exchange for the British army leader Lord Cornwallis, who had surrendered to General George Washington at Yorktown, VA. Laurens, with Benjamin Franklin and John Jay, drew up the preliminary treaty of peace with Great Britain on November 30, 1782, to terminate the Revolutionary War.
http://www.virtualology.com/virtualwarmuseum.com/revolutionarywarhall/
HENRYLAURENS.COM/
http://lego70.tripod.com/us/laurens.htm
http://www.colonialhall.com/laurens/laurens.asp
http://www.cheapusedbooks.net/37549_henrylaurens.html
http://www.unicover.com/EA6ACMOU.htm
1781 - Americans and French began the siege of Cornwallis at Yorktown, the last battle of Revolutionary War. They began digging the first parallel trenches, a distance of 500 to 600 yards from the enemy's works. A French wagon train arrived at the siege site.
1825—The first giant exhibited as a theatrical attraction was Patrick Magee, " Just arrived from Ireland," who went on exhibition on October 26, 1825 at 13 Park Park Exchange, New York City, from 7am until 10 pm. A charge of 25 cents was made to see the giant, "conspicuous for the masculine beauty of his form and his surprising strength."
1836-a second early season snowstorm produced 25 inches of wet snow at Auburn, NY and 11 inches at Wilkes-Barre, PA. All the mountains in the northeast were whitened.
All the mountains in the northeastern U.S. were whitened with snow.
1846-George Westinghouse birthday—Engineer and inventor of the air brake for trains, born at Central Bridge, NY. He was the first employer to give his employees paid vacations. Westinghouse died at New York, NY, March 12, 1914.
1848-The S.S. California, 10,1050 tons, left New York City to establish steamboat service to California around Cape Horn. It stopped at Rio de Janeiro, Brazil, Valparaiso, Chile: and Callao and Paita, Peru. On February 28,1949, the ship reached San Francisco, where most of the crew deserted to work the gold fields.
1857-The first chess tournament of importance was held this day to November 10, by the American Chess Congress in New York City under the sponsorship of the New York Chess Club. The victor of the grand Tournament was Paul Charles Morphy, who received the first prize, a silver service consisting of a pitcher, four goblets, and a salver. Murphy was 20 years old and from New Orleans, LA. IN the years 1957-59, he played 95 games, including 68 victories, 14 draws, and 13 losses. He won the Grand Tournament of the First National Chess Association in England and France, held from July 19 to August 22, 1858.
1867-Frank Sparks, John Reno, and Simeon Reno boarded an Ohio and Mississippi Railroad baggage and express car while it was getting into motion and threw off two safes, one containing $15,000 and the other $30,000, considered the first train robbery. The second safe was recovered. The bandits were arrested, freed on bail, and never tried, although they were later convicted of other crimes. Robbing trains became common.
http://memory.loc.gov/ammem/today/oct06.html
1884 - Department of the Navy establishes the Naval War College at Newport, RI. Secretary of the Navy William E. Chandler signed General Order 325, which began by simply stating: "A college is hereby established for an advanced course of professional study for naval officers, to be known as the Naval War College." The order went on to assign "the principal building on Coaster's Harbor Island, Newport, R.I."—the Newport Asylum for the Poor, built in 1820—to its use and "Commodore Stephen B. Luce . . . to duty as president of the college." Such were the humble beginnings of what is now the oldest continuing institution of its kind in the world.
1905-Helen Wills Moody (Roark) birthday, tennis player born at Centerville, CA. Perhaps the greatest American tennis player, Wills Moody won 31 major titles, including Wimbledon eight times and the US championship seven times. From August, 1926, through 1935, she did not lose a Roark match nor even a single set. She led a reclusive life after retiring, but she painted and wrote mystery novels and her autobiography, Died at Carmel, CA, 1998.
http://sportsillustrated.cnn.com/features/1998/year/saying_goodbye/helen_wills_moody/
http://srcweb.berkeley.edu/hwm.html
http://www.wm.edu/tenniscenter/roark.html
http://www.tennisfame.com/enshrinees/helen_moodyroark.html
1906-Birthday of Janet Gaynor, born Laura Gainor at Philadelphia, PA. She became the first winner of the Academy Award for Best Actress for her cumulative work in two 1927 filmes, Sunrise and seventh Heaven, and for 1928's Street Angel. Gaynor died September 14,1984 in Palm Springs, Ca.
1916 -- Stanley Ellin born Brooklyn, NY. American mystery writer, one of the modern masters of the genre.
Best known for his short stories. Received Edgar Allan Poe Award from the Mystery Writers of America in 1954 (for the short story The House Party), 1956 (short story The Blessington Method) & 1958 (novel The Eighth Circle), & in 1975 he won Le Grand Prix de Littérature Policière for the novel Mirror, Mirror on the Wall.
http://www.kirjasto.sci.fi/sellin.htm
1917- Fannie Lou Hamer birthday- Afro-American civil rights activist. She led the Mississippi Freedom Democratic Party and risked her life to register voters in Mississippi. She'd became active with the Student Nonviolent Coordinating Committee (SNCC) although she only had a sixth-grade education. The group successfully challenged the various laws that excluded most blacks from voting. It was dangerous as bigoted whites sometimes resorted to violence to keep blacks from exercising their constitutional rights. Fannie Lou Hamer was the youngest of 20 children of a sharecropper family and worked the fields at a very young age. She spent most of her adult life working to improve the economic conditions of blacks in the south. As a newsman, I interviewed her in person, and many times by telephone during the Democratic Convention. Died March 14, 1977.
http://www.beejae.com/hamer.htm
http://www.ibiblio.org/sncc/hamer.html
http://www.lib.usm.edu/~spcol/crda/oh/hamertrans.htm
http://www.awomanaweek.com/hamer.html
http://www.amazon.com/exec/obidos/ASIN/1562943235/
avsearch-bkasin-20/103-5362656-4423850
1917 -- Word "jazz" first used in print. The "Literary Digest" described jazz as music that caused people to, "shake, jump & writhe in ways to suggest a return to the medieval jumping mania."
1926-Babe Ruth hit three homes runs in the fourth game of the World Series against the St. Louis Cardinals. The Yankees won the game, 10-5, but the Cardinals won the Series in seven games.
1927 - The film "The Jazz Singer" starring Al Jolson opened in New York City. It was the first full-length feature film to include spoken dialogue and is regarded as the first "talkie." The film was based on the short story "The Day of Atonement" by Sampson Raphaelson. In reality, The Jazz Singer was not a true talkie. There were only 291 spoken words in the landmark film; however, it was the first to integrate sound and this small amount of dialogue into a story through the Vitaphone disk process; and the first to entertain a large audience. The talking part was mostly singing, and it was Al Jolson who made the flick a success, proving to the critics that an all-talking film could work. (Because he didn't think the pioneer of talkies would be all the rage, George Jessel actually turned down the starring role; as did Eddie Cantor.) A silent version of the film was released to movie theaters who had not yet popped for the $20,000 or so it cost to rewire their venue. The audience was thrilled with Jolson's sound performance as a cantor's son, Jake Rabinowitz, rejecting the world he came from to become a singer of popular music, changing his name to Jack Robin in the process. Although not jazz as we know it, the songs Jolson sang became part of American music culture: Toot Toot Tootsie (Goodbye), Blue Skies, Waiting for the Robert E. Lee and, of course, My Mammy. For those truly with a need to know, Neil Diamond did not audition for Jolson's part when finding out that Jessel had turned it down. Diamond performed in a remake of The Jazz Singer in 1980. As Jolson said, "Wait a minute, wait a minute, you ain't heard nothin' yet!" Maybe, through the wonders of modern technology, we could hear Jolson Diamond together, in concert. That would be the Mammy of all jazz singin'.
"Mammy, how I love you, how I love you, my dear old mammy!"
1930 -- William Faulkner's novel As I Lay Dying is published.
http://www.mcsr.olemiss.edu/~egjbp/faulkner/faulkner.html
1941 - On Columbia Records, Claude Thornhill and his orchestra recorded "Autumn Serenade".
1941 -a tornado hit Kansas City, MO leaving 4 dead and causing $250,000 damage.
1945 - Major General Keller E. Rockey, Commanding General, III Amphibious Corps, accepted the surrender of 50,000 Japanese troops in North China on behalf of the Chinese Nationalist government.
1947 - Bob Weir (Robert Hall) of the Grateful Dead is born in San Francisco.
1948 -In Game 1 of the Fall Classic at Braves Field, Boston manages only two hits, but Johnny Sain beats Bob Feller and the Cleveland Indians, 1-0 . 'Rapid Robert' appears to have pickoff Phil Masi at second but umpire Bill Stewart says safe, and Tommy Holmes follows with a single which scores the game's only run.
1949 - American-born Iva Toguri D'Aquino, convicted of being Japanese wartime broadcaster Tokyo Rose, was sentenced in San Francisco to 10 years in prison and fined $10,000. Though forced to broadcast to the troops, she claimed that she, with the help of American POWs assigned to the radio broadcasts, made herself and her words purposefully ridiculous. She had refused to give up her American citizenship, despite pressure and even punishment from the Japanese who forced her into the broadcasting role. In the 1970s a public campaign brought to light the testimony of the POWs who worked with her and supported her story. The testimony of the witnesses against her was questioned. Eventually she was pardoned by President Gerald Ford. After her imprisonment she returned to Chicago where her family owned a store. She continued to work at the store into her eighties.
1951 – In a night assault, Hill 931, the highest peak at Heartbreak Ridge, was secured by troops of the 2nd Infantry Division's 23rd Infantry Regiment after bitter fighting.
1952 - The battle for White Horse Mountain in the Chorwon Valley took place. The defending ROK 9th Infantry Division inflicted 10,000 casualties in fierce combat with the attacking Chinese 38th Army at a cost 3,500 ROK casualties. During the battle, the ROK forces launched nine separate attacks against the communists.
1954---Top Hits
Hey There - Rosemary Clooney
I Need You Now - Eddie Fisher
If I Give My Heart to You - Doris Day
I Don't Hurt Anymore - Hank Snow
1955-Billboard reports major Hollywood studios are getting into the rock & roll film biz. Twentieth Century-Fox with "Do Re Mi," starring Fats Domino, Jayne Manfield and Little Richard and another project called "Cool it, Baby." Paramount has "Lonesome Cowboy," with Elvis Presley as the star. (The film is never made.)
1956--"Love Me Tender" sung by Elvis Presley is released.
1958-Billboard story claims that "payola, that under-the-turntable device whereby record companies win plugs and influence disc jockeys, is fast growing into a monster that may yet destroy its creators. According to key record execs, jockey payola is so widespread that it's no longer possible to measure its effectiveness." There is no mention of Alan Freed, whose career will shortly be killed by payola scandal.
1958-Conway Twitty's "It's Only Make Believe" enters the pop charts at #47. It will be Number One in both the U.S. and U.K.
1959 -The largest crowd ever to attend a major league game, 92,706 fans, watch a nail biter as White Sox hurler Bob Shaw beats Sandy Koufax and the Dodgers, 1-0 in Game 5 of the Fall Classic.
1961 - JFK advised Americans to build fallout shelters from atomic fallout in the event of a nuclear exchange with the Soviet Union.
1962- Robert Goulet stepped out of the role of Sir Lancelot after singing/acting the part since 1960. The fabulously successful Broadway musical, Camelot, also starred Richard Burton as King Arthur and Julie Andrews as Queen Guinevere.
1962---Top Hits
Sherry - The 4 Seasons
Monster Mash - Bobby "Boris" Picket
Let's Dance - Chris Montez
Devil Woman - Marty Robbins
1963- The Dodgers complete a four-game World Series sweep of the Yankees as Sandy Koufax wins his second game, 2-1. Frank Howard leads the offense with a home run and a single and New York's first baseman Joe Pepitone's error (loses a thrown ball in white-shirted crowd) leads to the decisive run in the seventh inning.
1965-Gary Lewis and the Playboys enter the studio to record two of their biggest hits, "She's Just My Style" and "Sure Gonna Miss Her".
1965-- Sandy Koufax declines to pitch the first game of the World Series against the Twins because game is scheduled on Yom Kippur, the most sacred of the Jewish holidays. As the Dodgers' southpaw attended shul and fasted on the Day of Atonement, his teammates loses to Minnesota, 8-2.
1966-- At the age of 20, Jim Palmer becomes the youngest player to pitch shutout in World Series as the young Oriole hurler blanks Sandy Koufax and Dodgers, 6-0. It will be Koufax's last major league appearance.
1966--The state of California declared LSD a controlled substance, which made the drug illegal. In response to the criminalization of psychedelics, San Francisco hippies staged a gathering in the Golden Gate Park panhandle, called the Love Pageant Rally. As explained by Allan Cohen, co-founder of the San Francisco Oracle, the purpose of the rally was twofold — to draw attention to the fact that LSD had just been made illegal, and to demonstrate that people who used LSD were not criminals, nor were they mentally ill. The Grateful Dead played, and some sources claim that LSD was consumed at the rally. According to Cohen, those who took LSD "were not guilty of using illegal substances...We were celebrating transcendental consciousness, the beauty of the universe, the beauty of being.
1967 -Hippies blocked the intersection of Haight and Ashbury streets to celebrate the "Death of Hip." Another in the series of Digger pageants that played out on the streets of the Haight Ashbury and the City. This one occurred one year to the day from that of the Love Pageant Rally…from The Diggers
1969-For the first time in Beatles history, a George Harrison song gets the A side of a 45. "Something" backed with Lennon and McCartney's "Come Together" will reach Number One next month.
1970---Top Hits
"Cracklin' Rosie," Neil Diamond.#1
Ain't No Mountain High Enough - Diana Ross
Lookin' Out My Back Door/Long as I Can See the Light - Creedence Clearwater Revival
Candida - Dawn
There Must Be More to Love Than This - Jerry Lee Lewis
1973- Rebecca Lobo birthday- U.S. basketball player. RL led her Connecticut University team to a perfect 35-0 record and the NCAA title. While she was winning a Phi Beta Kappa key for herself with a 3.6 grade average She is an outstanding center-forward player for the New York pro women's basketball team. Unfortunately she had to sit out the 1999 season because of an injury. She stand 6'4" and usually weighs about 180.
http://www.wnba.com/playerfile/rebecca_lobo/index.html
http://www.wnba.com/rebeccalobo/
http://www.cometscourthouse.com/LOBO.HTM
http://www.angelfire.com/on/wbball/index.html
1973-The Doobie Brothers' "China Grove" peaks at #15 on the singles chart while Paul Simon's "Loves Me Like A Rock" peaks at #2.
1976-Rick Dees and His Cast of Idiots receive a gold record for one of the more bizarre novelty hits of the decade, "Disco Duck." In December, it will become only the fourth single ever to be certified platinum.
1978---Top Hits
Kiss You All Over - Exile
Hopelessly Devoted to You - Olivia Newton-John
Summer Nights - John Travolta & Olivia Newton-John & Cast
Heartbreaker - Dolly Parton
1979-The Eagles' "Heartache Tonight" is released.
1979-Fleetwood Mac's "Tusk" is released.
1979-Van Halen's "Beautiful Girls" peaks at #84 on the singles chart.
1980- In the 163rd game of the season, the Astros beat the Dodgers, 7-1, to capture the National League West division as Houston wins its first title in the franchise's 19-year history. The Dodgers had swept a season-ending three game series with the 'Stros (3-2, 2-1, and 4- 3) making the one-game play-off necessary.
1984 - The temperature at Honolulu, Hawaii, reached 94 degrees to establish an all-time record at that location.
1984- David Bowie's "Tonight" album hits #11 on the chart.
1985—Pitcher Phil Niekro of the New York Yankees won the 300 th game of his career, shutting out the Toronto Blue Jays, 8-0, on the last day of the regular season. Niekro finished his career in 1987 with 318 wins.
1985 - A tropical wave, later to become Tropical Storm Isabel, struck Puerto Rico. As much as 24 inches of rain fell in 24 hours, and the severe flooding and numerous landslides resulting from the rain claimed about 180 lives.
1986---Top Hits
Stuck with You - Huey Lewis & The News
Friends and Lovers - Gloria Loring & Carl Anderson
When I Think of You - Janet Jackson
Always Have Always Will - Janie Frickie
1987 -the heat continued in the west with highs of 85 at Astoria, OR, 102 at Sacramento CA. Temperatures at Tucson reach 101 equaling the all-time October high.
1989 - Temperatures soared into the 90s across southern Texas. Afternoon highs of 93 degrees at Houston, and 96 degrees at Austin and Corpus Christi, were records for the date. Beeville was the hot spot in the nation with an afternoon high of 101 degrees.
1990-Neil Young and Crazy Horse's reunion album "Ragged Glory" LP peaks at #31.
1991 - Elizabeth Taylor married for the 8th time to a construction worker named Larry Fortensky. The wedding was held at Michael Jackson's estate in California.
1991 - University of Oklahoma professor Anita F. Hill, former aide to U.S. Supreme Court nominee Clarence Thomas, testified before a Senate committee that Thomas sexually harassed her, and the allegations nearly undid Thomas' nomination to the High Court.
2000-CSI: Crime Scene Investigations premiers on TV. CBS's consistently to—rated mystery drama focuses on the Las Vegas Police forensics team lead by preternaturally clam Gil Grissom ( William Petersen). "CSI" bring science to the foreground with close-u looks at technology and lab techniques. The 100 th episode aired November 18,2004. The show spawned equally successful spin-offs: CSI: Miami" and CSI: New York."
2001- With the club's 116th win, the Mariners tie 1906 Cubs as the winningest team in major league history. Bret Boone's 37th home run of the season and the shut out pitching of five Seattle pitchers proves to be the difference in the 1-0 historic wins over the Rangers.
2001- At Camden Yards in front of a full house including Orioles notables Frank Robinson, Jim Palmer and Earl Weaver as well as Commissioner Bud Selig and former President Bill Clinton, Cal Ripken plays his 3,001st and final game. After a hitless night for 41-year-old, the final out of the 5-1 loss to Red Sox is made as Cal watches from the on deck circle.
2003-- Defeating the A's, 5-4, the Red Sox become the seventh team to win the last three games to win a best-of-five playoff series. Other teams to overcome an 0-2 deficit include the 1981 Dodgers (Astros-NLDS),1982 Brewers (Angels-1982), 1984 Padres (Cubs-NLCS), 1995 Mariners (Yankees-ALDS) ,1999 Red Sox (Indians-ALDS), and the 2001 Yankees (A's-ALDS).
2005-- Reds' outfielder Ken Griffey Jr.(.301, 35, 92) and Yankee first baseman/DH Jason Giambi (.271, 32 , 87 ) are voted the Comeback Players of the Year in their respective years. For the first time, the winners of the award are determined by the fans voting on MLB.com.
World Series Champions This Date
1936 New York Yankees
1941 New York Yankees
1947 New York Yankees
1963 Los Angeles Dodgers
[headlines]
--------------------------------------------------------------
Baseball Poem
Baseball Canto
Lawrence Ferlinghetti

Watching baseball, sitting in the sun, eating popcorn,
reading Ezra Pound,
and wishing that Juan Marichal would hit a hole right through the
Anglo-Saxon tradition in the first Canto
and demolish the barbarian invaders.
When the San Francisco Giants take the field
and everybody stands up for the National Anthem,
with some Irish tenor's voice piped over the loudspeakers,
with all the players struck dead in their places
and the white umpires like Irish cops in their black suits and little
black caps pressed over their hearts,
Standing straight and still like at some funeral of a blarney bartender,
and all facing east,
as if expecting some Great White Hope or the Founding Fathers to
appear on the horizon like 1066 or 1776.

But Willie Mays appears instead,
in the bottom of the first, and a roar goes up as he clouts the first one into the sun and takes off, like a foot runner from Thebes.
The ball is lost in the sun and maidens wail after him
as he keeps running through the Anglo-Saxon epic.
And Tito Fuentes comes up looking like a bullfighter
in his tight pants and small pointy shoes.
And the right field bleachers go mad with Chicanos and blacks and Brooklyn beer-drinkers,
"Tito! Sock it to him, sweet Tito!"
And sweet Tito puts his foot in the bucket
and smacks one that don't come back at all,
and flees around the bases like he's escaping from the United Fruit Company.
As the gringo dollar beats out the pound.
And sweet Tito beats it out like he's beating out sury,
not to mention fascism and anti-Semitism.
And Juan Marichal comes up, and the Chicano bleachers go loco again, as Juan belts the first ball out of sight, and rounds first and keeps going
and rounds second and rounds third,
and keeps going and hits pay dirt
to the roars of the grungy populace.
As some nut presses the backstage panic button
for the tape-recorded National Anthem again,
to save the situation.
But it don't stop nobody this time,
in their revolution round the loaded white bases,
in this last of the great Anglo-Saxon epics,
in the territorial libre of Baseball.

--------------------------------------------------------------

SuDoku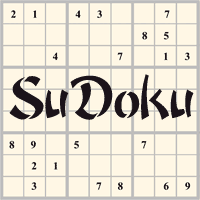 The object is to insert the numbers in the boxes to satisfy only one condition: each row, column and 3x3 box must contain the digits 1 through 9 exactly once. What could be simpler?
http://leasingnews.org/Soduku/soduko-main.htm
--------------------------------------------------------------

Daily Puzzle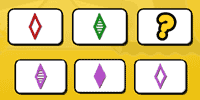 How to play:
http://www.setgame.com/set/puzzle_frame.htm
Refresh for current date:
http://www.setgame.com/set/puzzle_frame.htm
--------------------------------------------------------------


http://www.gasbuddy.com/
http://www.gasbuddy.com/GB_Map_Gas_Prices.aspx
http://www.gasbuddy.com/GB_Mobile_Instructions.aspx
--------------------------------------------------------------

Weather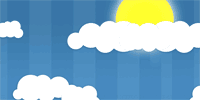 See USA map, click to specific area, no commercials
--------------------------------------------------------------

Traffic Live---
Real Time Traffic Information
You can save up to 20 different routes and check them out with one click,
or type in a new route to learn the traffic live
--------------------------------