Friday, October 8, 2010

Today's Equipment Leasing Headlines

Bill Cameron Passes Away
Classified Ads---Sales Manager
GreatAmerica Announces Portfolio Servicing Business
The Secret of Our Success
by Tony Golobic, GreatAmerica Leasing
Leasing Copier Vendor gets 51 Months
Mortgage rates lowest ever in recent history
Classified Ads---Help Wanted
Cartoon—Seven Dwarf Golfers
To get ahead, read the new CLP Handbook
Financial and Sales Training
Brad Harmon, CLP to Cover NEFA Symposium
From the Desk of Michael J. Witt, Esq.
"Documentation" Fees
It's Kind of a Funny Story/Nowhere Boy
Fernando Croce--Movie/DVD Reviews
How to Train Your Dragon/Leaves of Grass/Thin Red Line
Wayne, Pennsylvania---Adopt-a-Dog
Classified ads—Collectors/Consultants
News Briefs---
Atlanta's bank deposits shrink by $4 billion
CEO SunTrust Equip. Finance now Prez. 1st Mariner Bank
Broker/Funder/Industry Lists | Features (collection)
Top Ten Stories Chosen by Readers | Top Stories last six months


You May have Missed---
Sports Briefs---
"Gimme that Wine"
This Day in American History
Baseball Poem
SuDoku
Daily Puzzle
GasBuddy
Weather, USA or specific area
Traffic Live----

######## surrounding the article denotes it is a "press release" and was not written by Leasing News nor information verified, but from the source noted. When an article is signed by the writer, it is considered a "by line." It reflects the opinion and research of the writer. It is considered "bias" as it is the writer's viewpoint.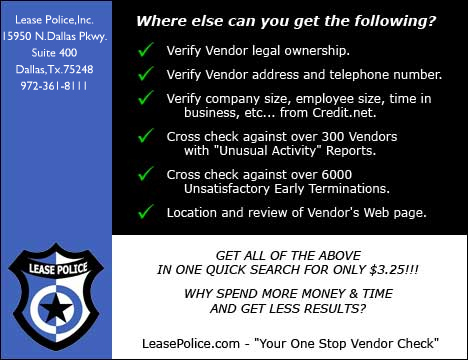 [headlines]
--------------------------------------------------------------

Bill Cameron Passes Away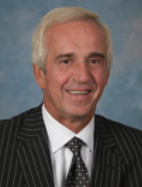 Company web site:
"William F. Cameron, President of State Street Financial, LLC, Doylestown, Pennsylvania. His background encompasses over 30 years experience in banking and the equipment leasing industry. Mr. Cameron worked for numerous banks in the region from 1980 thru 1995 which included his work as a Sr. Vice President with Bucks County Bank in Doylestown since their inception in 2004. Mr. Cameron was also President and owner of Upper Deck Leasing Company which was sold to a Philadelphia based bank in 2001. "
http://www.statestreetfi.com/leadership.htm
Obituary:
William F. Cameron a resident of Furlong for the past four years, formerly of Lansdale, passed away Sunday, Oct. 3, 2010, at his residence. He was 57.
He was the husband of Cindy Cameron.
Born in Philadelphia, he was a son of Francis and Mary Cameron of Florida.
William was a 1974 graduate of North Carolina Wesleyan College.
William was the CEO of State Street Financial, and a partner in Bobbie Simone's Restaurant.

He was an avid sports fan and loved baseball, playing in several senior leagues and fantasy leagues. He also enjoyed playing basketball.
William was an active member of the Doylestown Presbyterian Church, where he served on the Finance Committee.
In addition to his wife and parents, William is survived by a daughter, Carrie Cameron of Ardmore; and a sister, Carol Jones.
William's funeral service will be at 11 a.m. Friday, Oct.8, at the Doylestown Presbyterian Church, 127 E. Court St, Doylestown, PA 18901. Interment will follow in the Doylestown Cemetery.
In lieu of flowers, memorial contributions may be made to the Doylestown Presbyterian Church Building Fund, 127 E. Court St, Doylestown, PA 18901.
Condolences may be made at the Web site below:
http://shellyfuneralhome.frontrunnerpro.com/runtime/3399/
runtime.php?SiteId=3399&NavigatorId=58073&viewOpt=dpane
Only&ItemId=561963&op=tributeMemorialCandles
[headlines]
--------------------------------------------------------------

Classified Ads---Sales Manager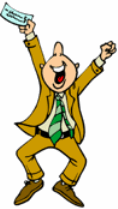 Bayville, NJ
Dedicated individual seeking a account management position, 3 years leasing experience and 15+ years sales experience. Resume furnished upon request,
email Frank at weag4th@gmail.com .
Fort Myers, Florida
Very experienced and strong skills with both Captive and Specialty Sales Management. Over 25 years , will relocate and travel---successful and team player.
e-mail: tlinspections@gmail.com
Northeast
Over 30 years experience working with Small and Mid-Ticket Brokers.
Extensive current Broker and Customer Base available.
sdunham@gwi.net
Free Posting for those seeking employment in Leasing:
http://www.leasingnews.org/Classified/Jwanted/Jwanted-post.htm
All "free" categories "job wanted" ads:
http://www.leasingnews.org/Classified/Jwanted/Jwanted.htm
[headlines]
--------------------------------------------------------------

******Announcement*****************************

GreatAmerica Announces Portfolio Servicing Business

(Cedar Rapids, Iowa) – GreatAmerica Leasing Corporation announced today that it has expanded its operations to include a focused portfolio servicing business unit. The newly formed GreatAmerica Portfolio Services Group LLC will target organizations seeking secure and competent portfolio management. The new group will offer a suite of portfolio services, including back-up, third party, and successor servicing.



GreatAmerica Chairman and CEO Tony Golobic
"Our operational model is highly regarded in the industry and has a reputation for delivering outstanding results," said GreatAmerica Chairman and CEO Tony Golobic. "Additionally, our consistent activity and strong performance in the capital markets has influenced our decision to move in this direction."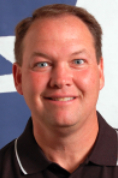 Joe Andries, VP & GM, GreatAmerica Portfolio Services Group

Joe Andries, a 23-year veteran of equipment financing and portfolio servicing, will be the Vice President and General Manager of the GreatAmerica Portfolio Services Group.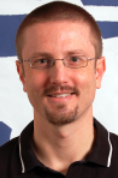 Brett Steffen, VP, Operations, GreatAmerica Portfolio Services Group
Brett Steffen, who has been with GreatAmerica for 14 years, will serve as Vice President of Operations.
GreatAmerica has a proven success record of performing at levels better than industry standards and currently services a portfolio of over 113,000 contracts. GreatAmerica has in excess of $1.1 billion in assets.
About GreatAmerica
GreatAmerica Leasing Corporation was founded in Cedar Rapids, Iowa in 1992. GreatAmerica is a national commercial equipment finance company dedicated to supporting customers in a number of select niche markets. GreatAmerica provides financing services in all fifty states and some U.S. Territories. GreatAmerica has a staff of over 300 employees with offices in Iowa, Minnesota, Missouri, and Georgia. www.greatamerica.com
******Announcement**************************************

[headlines]
--------------------------------------------------------------

The Secret of Our Success
by Tony Golobic, GreatAmerica Leasing




"Tony Golobic of GreatAmerica Leasing Corp. is the leader of a very successful company that has kept a relatively low profile. GreatAmerica has had an exceptional record of growth. In 2009 they reached $1 billion in assets, and in the 2009 Monitor 100 survey they reported 2008 origination volume of $430.9 million, a tremendous volume for an independent small ticket vendor leasing company. They were one of the few leasing companies that was able to tap the securitization market in 2009. The company has always been very conservative in its credit approvals, financing and accounting, areas that have derailed a number of their competitors."
- Bruce Kropschot, The Alta Group; Leasing News Advisory Board Member

This is a new series to highlight companies who have been successful, why, and their recommendations to you.

Tony Golobic
Chairman and Founder of GreatAmerica Leasing

It has been 38 years since I came across my first equipment finance transaction. Since then our industry has been good to me. Although much has changed during these years, the industry today remains vibrant and a good place to grow one's career. Not only has our industry grown significantly, but it became much more complex. At the same time, it seems, much of the industry became commoditized. I never wanted to be a part of a commoditized business; there just doesn't seem to be much value and staying power in a business based on lowest rates and easiest credit. Anyone can do that. I also don't think one can build lasting market leadership based on lowest pricing and easiest credit; there is always going to be another fool willing to push rates even lower.
I wanted to be a part of a company that would build a lasting market leadership by aspiring to standards of excellence so high in everything it does it would have no competition. This was our vision 17 years ago when we started GreatAmerica Leasing Corporation and this remains our vision today. This was not only our vision, but it was also our reason for starting GreatAmerica. Every day, we make another step on our quest for excellence. Like perfection, excellence is a continuous process, a worthy goal to aspire to and a vision that fills one with pride. I am so thankful that today we have 314 "GreatAmericans" who share our pride.
This vision required a structure that would maximize human potential; one that would continuously engage each and every member of our GreatAmerica team no matter how large we become. Our strong belief in the potential of people provided the philosophical backdrop for an evolution that was to come. At GreatAmerica, we don't have managers and we don't have executives. We have leaders. Every "GreatAmerican" is responsible for managing herself or himself. At GreatAmerica, I am not the only one losing sleep thinking, worrying and dreaming of GreatAmerica; there are 313 other "GreatAmericans" who also are thinking, worrying and dreaming of GreatAmerica.
To this end, we transformed our organization into a team-based structure. Our organization chart looks a little different than most; it has our customers (dealers and smaller lessors) at its center, like a sun, surrounded and orbited by our teams, which in turn are supported by our senior leadership. We drew this organizational chart to constantly remind us of who makes us successful; our customers. The idea was to establish teams of cross-trained individuals with intimate knowledge of their customers, and these teams would be responsive to their myriad needs.
The scalability of the team structure also preserved the intimate, small-company feel as GreatAmerica expanded. Teams of empowered individuals rising to their potential and making informed decisions continue to benefit our customers today. Everyone at GreatAmerica participates in a bonus structure that integrates personal and company goals to help grow GreatAmerica and reward individual accomplishments. Our people have a great degree of autonomy in creating their own personal fulfillment. This, in turn, fuels our high retention rates and internal satisfaction levels which translate directly into a positive and consistent customer relationship building. We want our customers to say "wow" when they get off the phone with us. We call this the GreatAmerica Experience.
We also define our customer a little differently than most financing companies. We resolved that the equipment dealers/leasing brokers are our customers and that the lessee is the customer of the dealer/broker. The dealer/broker, our customer, puts food on our family tables. This foundation guides our prospecting and marketing efforts and has engendered great trust with our customers. Not all equipment dealers, just like not all leasing brokers, are the right customers for us. We want just the best ones; the ones who have long-term vision, who want to build strong and lasting relationships with their customers and with us. We used to work with a large number of brokers, but 80% of our business was done with just a handful. That didn't work well and we pared the number down. We will continue to focus on this process with the goal of doing an increased amount of business with a smaller number of brokers. It's a matter of finding the right brokers with the right vendor programs with whom we can develop strong and lasting relationships. It may sound strange but our goal is to have fewer brokers for whom we do a lot more.
Our ethical focus has underscored our direction as a whole, ranging from the definition of our customer (above) to the creation of our Truth in Leasing Statement, which is a document we give our customers to give to their customers. It's an industry-first statement that is essentially a leasing bill of rights for the lessee and outlines what they can expect when they enter into a standard agreement with GreatAmerica. It also draws a line in the sand by capping residual positions and stating there would be no hidden fee tactics common in many leases.
This "no surprises" approach and our financial performance have also formed trusting and valued relationships with our financial providers. We run an open operation and are well attuned to the transparency standards the asset-backed securities market expects. Since 1995 we've had nine successful term securitizations of over $2.2 billion in total (the last one, for $454 million, closed in November 2009). In these days of restricted credit, we have record amounts of open credit lines. Our ample access to the capital markets is the reward for our disciplined, common sense approach to credit approval process. Steady and loyal support from our financial partners has also helped us deliver a level of consistency and service very hard to find elsewhere.

Our resolve of not being everything to everyone has helped us direct our resources into thoroughly understanding our markets. The mission of GreatAmerica, plain and simple, is to help our customers become more successful. Each of our five business units specializes in their respective industries, immersing itself into the market it serves and tapping into the complex dynamics that go into making a business successful. Our expertise is gained through intense and continuous research into the industry served by that unit, business councils, industry events and internal training. The knowledge gained through these activities informs all levels of the company and creates a fertile environment that fosters innovative thinking and problem solving.

Fortunately, knowledge is not a static concept at GreatAmerica, and creating a fluid environment begins with an easy flow of communication among team members and company leadership. Facilitated by an open floor plan with no walls, this communication is vital to identifying opportunities and bringing meaningful change to the markets we serve.
The relentless pursuit of our vision to reach the standards of excellence so high in everything we do that we have no competition has enabled us to grow to an asset size of over $1 Billion. We have never stopped growing, not even in the past two years. We now are looking forward to the day, not far away, when we will reach $2 Billion. We will do that by getting better every day and by truly helping our customers become more successful. Each time a customer hangs up the phone with one of our team members, we want them to think: "Wow, it was a great day - the day I started doing business with GreatAmerica!"
[headlines]
--------------------------------------------------------------

Leasing Copier Vendor gets 51 Months
Scott Arthur Waddell, 51, Raleigh, North Carolina was sentenced to 51 months in federal prison for a Ponzi scheme that defrauded CIT, Marlin Business Services, Sun Trust, and US Bank Business Finance in over several thousand copiers, in an elaborate Ponzi scheme he ran for over seven years as a vendor Modern Office Solutions and PST Consultants. He was also ordered to pay more than $1.7 million in restitution as well as obtaining the copiers back that he was leasing too many corporations, churches and others for $75 a month, less than the leasing payments, as well as double and triple leasing and no equipment at all financing, fooling these leasing companies for many years.
The first to catch on to the scheme was Lyon Financial Services, Inc. d/b/a US Bancorp Business Equipment Finance Group, who filed against him 7/18/2008 for $1,167,969. US Bank Business Finance was having problems with Wildwood Industries, a $50 million insurance company case they lost when the vendor stopped servicing the leases. In this case Biomeriux in North Carolina had 50 leases at $8175 a month for 60 months, and filed bankruptcy and US Bancorp claimed PST did not disclose material information. This case was put aside and then came back February 28, 2009. Shortly thereafter Scott Waddell was indicted by Deputy US Attorney General David A. Bragnon on April 14, 2009.
It basically concerned leases to "businesses and charities" as Modern Office Solutions, often changing the original term on the signed lease when funding to a leasing company, as well as forge documents, and in many cases made the arrangements to make payments on behalf of the lessee. Like many Ponzi schemes, eventually there is not enough money coming in to make the payments and the situation implodes.
US Bank 7-18-08 filing:
http://leasingnews.org/PDF/USBank71808.pdf
Waddell Indictment:
http://leasingnews.org/PDF/Waddell_indictment.pdf


((Please Click on Bulletin Board to learn more information))
(Leasing News provides this ad "gratis" as a means
to help support the growth of Lease Police)
[headlines]
--------------------------------------------------------------

Mortgage rates lowest ever in recent history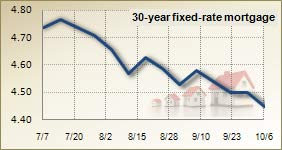 Mortgage rates on home loans to qualified borrowers have never been lower, according to Freddie Mac's survey of lenders.
The rates are the lowest since the giant mortgage finance company began tracking the 30-year rate in 1971 and the 15-year rate in 1991.
According to Freddie Mac, mortgage lenders were offering an average rate of 4.27% this week on 30-year fixed-rate loans, down from 4.32% last week. The average for 15-year fixed loans was 3.72%, down from 3.75% last week. Reportedly, lenders were requesting about 0.8% of the loan balance in upfront lender fees on the 30-year loan and 0.7% on the 15-year fixed mortgage.
One year ago, the mortgage index was 5.22 percent; four weeks ago, it was 4.58 percent.
The benchmark 15-year fixed-rate mortgage fell 7 basis points, to 3.87 percent. The benchmark 5/1 adjustable-rate mortgage fell 4 basis points, to 3.64 percent, and the benchmark 30-year fixed jumbo fell 2 basis points, to 5.14 percent.


[headlines]
--------------------------------------------------------------

Leasing Industry Help Wanted

3 years leasing exp., commission only first year or until quota met. You should earn $75,000 first year, work from
home office. Sandra Tieh, HR 512.458.1300 or stieh@onesourcefinancial.com

OneSourceFinancial.com
a OneWorld Business Finance Co-Op Member
Please see our Job Wanted section for possible new employees.
[headlines]
--------------------------------------------------------------

To get ahead, read the new CLP Handbook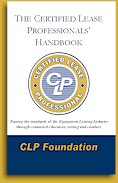 Whether you are or are not considering becoming a Certified Leasing Professional, the best gift you can give yourself or make available for your staff is the new CLP Handbook.
You don't need to read the entire book or study for a CLP exam to get value here. This is not just for new sales personnel, or new operation employees, or those new in leasing, but to veterans who need to get up-dated on the most recent changes and practices in equipment finance and leasing.

History of Leasing Classification and Terminology in Leasing

Government Leasing Financial & Tax Accounting for Leases

Marketing Lessor-Vendor Relationships

Sales Lease vs. Buy Decision Making

Lease Pricing Credit Process and Financial Statements

Leasing Law Lease Documentation

Collections Lease Company Management

Portfolio Management Sources of Financing for a Leasing Company

Send an email or call to order your handbooks today at $59.95 with discounts for quantity orders:

Cynthia W. Spurdle
Executive Director
CLP Foundation
PH: 610/687-0213
FAX: 610/687-4111
E-mail: cindy@clpfoundation.org
(This ad is a "trade" for the writing of this column. Opinions
contained in the column are those of Mr. Terry Winders, CLP)

[headlines]
--------------------------------------------------------------

Financial and Sales Training
(For our "Lease School/Franchisors" list, please click here)
These individuals act as a consultant in 75% or more of their main business, actually training staff or individuals of a leasing company. These are not schools or franchisors, which can be viewed
by clicking here.
Several hold classes, and most will travel to their client's premise.
To qualify for this page, they must be an active member in an equipment leasing association.
Please fax our request form back to 408-317-2066 or you
may e-mail to: kitmenkin@leasingnews.org.
Second Column: YCS - Year Company Started | YELB - Years in equipment Leasing Business
Name
City, State
Contact
Website
Leasing Association

YCS
YELB
(see above for meaning)

Geographic Area

Specialty

1996
18

Motivating, Educating and empowering leasing sales reps to top performance. Practical ideas for success using the telephone and internet.

1991
30

Sales consultants and training for new entrants into the leasing business or established sales people and organizations wanting to go to the next level.

Highly results-driven, informative and enjoyable sales skills training programs that will leave participants empowered for bottom-line success. AMST guarantees a positive return on training time and investment.

2000
20

By leveraging people, process and technology, Selling Up guides the next step in revenue generation and elevates sales organizations into appreciating corporate assets.

Teichman Financial Training


Sausalito, California

Bob Teichman, CLP

BoTei@aol.com

415.331.6445

NAELB, NEFA

1998
43

"We specialize in the technical side of leasing, offering comprehensive training in packaging, credit, pricing, structuring, financial analysis and operations. Our clients include lessors, lessees, lenders, associations, and government agencies."

2008
26

Provide multiple educational products to individuals and companies engaged in the leasing/financing industry. Encourage & facilitate personal and corporate strategy building to promote efficiencies, increase productivity & future success.

Winders Consulting Co., Inc.


Louisville, KY

Terry Winders, CLP

Leaseconsulting@msn.com

502.327.8666

ELFA, NAELB, NEFA

1991
35

Lease seminars and training on rules & regulations pricing, documentation, sales. Also procedure audits, and help to establish a leasing activity or company for brokers, bankers, and captives.. Expert witness on legal & tax.
(A) Selling Up's Sales Management Operating System™ ( SMOS™) provides companies and business units of all sizes with a proven methodology and unique tools offering a comprehensive, flexible, scalable approach to managing all elements of the organizational sales process.
[headlines]
--------------------------------------------------------------

Brad Harmon, CLP to Cover NEFA Symposium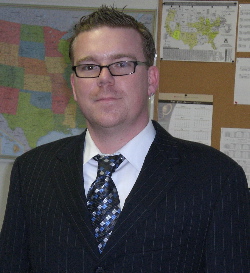 Brad Harmon, CLP, President of First Star Capital, Walnut Creek, California will be covering for Leasing News the National Equipment Finance Association Funding Symposium in Atlanta, Georgia.

Note: the early bird registration has been extended to October 15.
Leasing Association 2010 Conferences

---
October 15-17
NEFA Funding Symposium Fall 2010
The Ritz-Carlton, Buckhead
Atlanta, Georgia

Agenda:
http://www.nefa.affiniscape.com/displaycommon.cfm?an=1&subarticlenbr=91

Registration Information:
https://m360.nefassociation.org/event.aspx?eventID=17619

---
October 24-26
ELFA 49th Annual Convention
Boca Raton Resort & Club
Boca Raton, Florida
Click here for registration

To download brochure, click here (long download)


---
November 3-5
Association of Government Leasing & Finance
Loews Ventana Canyon
Tucson, Arizona
Conference Agenda at this date:
http://www.aglf.org/tell/august_07.html
General Information:
http://www.aglf.org/fall2010.html#reg
registration:
http://secure.aglf.org/core/events/events.aspx
---
November 12-13, 2010
NAELB Western Regional Meeting
Hilton Orange County / Costa Mesa
3050 Bristol Street
Costa Mesa, California
To make hotel reservations by phone - Contact (714) 540-7000 or (714) 438-4923
and please identify yourself as an NAELB Western Regional Meeting attendee
To view Leasing Association Events-Meetings Open to All, please click here.


Please send Leasing News to a colleague. Subscriptions are "free."


[headlines]
--------------------------------------------------------------

"Documentation" Fees, Semantics and a War Story

Anyone who pays attention to what is now going on Congress and a number of state legislatures knows that watchdog debtor-protection advocates are pushing for all kinds of reforms relating to fees that banks and finance companies should be allowed to charge their customers. Leasing and lending activity is at a multi-year low, and many lessors, banks and finance companies are trying to make up for decreased revenues by increasing the ancillary fees they charge their customers. "Fee ripoffs" is becoming a household expression.
Generally, the law relating to commercial leasing and lending allows a lessor or lender to charge "reasonable" fees, provided the fee is adequately disclosed to the customer beforehand. Having said that, though, the fee must be adequately described and detailed. If the right contractual language is not used, then a pitfall awaits the unwary lessor or lender.
Here's a small war story from my days as an in-house equipment finance attorney:
A discounter charged his lessee a $349 fee described in the application simply as a "Documentation Fee." Ten days later, he sold the transaction to my company. A few days later, we filed a UCC financing statement and charged our out-of-pocket costs to the lessee, which was permitted under the lease. Upon receiving the invoice containing the UCC charge, the lessee had had just about enough. A critical mass of perceived abuse formed in his thinking. He refused to pay the UCC filing fee and, while he was at it, questioned the legality of the $349 "documentation" fee.
A small-ticket lease documentation set takes the average broker or discounter just about four-and-a-half minutes to complete, by my estimate. The discounter fills in about ten boxes on the form, and he's done. Meaning: this particular lessee had a valid point. From his perspective, the fee was a ripoff. When he called us to complain, we referred him back to the discounter, who agreed to refund all but $100 of the fee.
The moral of the story? You can charge your customer a reasonable fee for putting the transaction together, but you're skating on thin ice if you call it a "documentation" fee. Use a more expansive term like "processing fee." (Avoid "origination fee" because some states have statutes limiting what can be charged as an "origination" fee in loan transactions, and it's possible they could apply to your "nominal" lease transactions.) In your document, disclose that the fee is intended to cover the broad panoply of work that goes into getting the deal done for the lessee. State that the fee covers a multiplicity of pre-transactional work, "including but not limited to" activities such as credit investigation time and expense, the cost to obtain credit bureau reports, and the documentation of the transaction.
In short, the law will usually charge you with the obligation to be precise in your terminology. It will hold no sympathy for your argument that, in using the term "documentation" fee, "it's simply a matter of semantics."
Michael Witt was Managing Counsel at Wells Fargo & Co and Senior Vice President and General Counsel of Advanta Leasing Corporation. He is now in private practice in Iowa.

witt-law@live.com
Michael J. Witt Law Offices
4342 Oakwood Lane
2nd Floor
West Des Moines, IA 50265
Tel: (515) 868-1067
Web: http://www.witt-law.com
Previous Columns:
http://www.leasingnews.org/Conscious-Top%20Stories/witt_desk.html


(This ad is a "trade" for the writing of this column. Opinions
contained in the column are those of Mr. Michael Witt, Esq.)
[headlines]
--------------------------------------------------------------

Fernando's View
By Fernando F. Croce

"It's Kind of a Funny Story" and "Nowhere Boy" give movie audiences a double-bill of gentle tales about struggling youngsters, while DVD watchers can help themselves to a hit ("How to Train Your Dragon"), a sleeper ("Leaves of Grass"), and a masterpiece ("The Thin Red Line").
In theaters: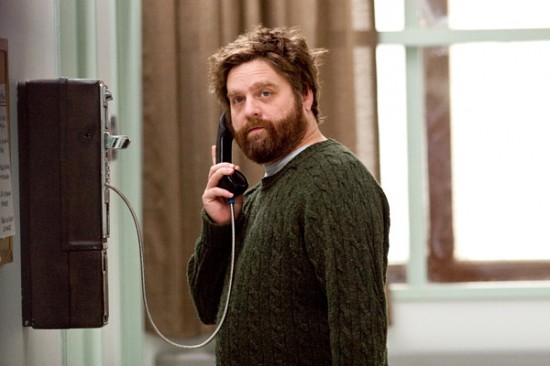 It's Kind of a Funny Story (Focus Pictures): Anna Boden and Ryan Fleck, the talented filmmakers better known for dramas like "Half Nelson" and "Sugar," try their hand at comedy with their latest movie, which often plays like a whimsical version of "One Flew Over the Cuckoo's Nest." Craig (Keir Gilchrist) is a depressed 16-year-old who checks himself into a psychiatric hospital in hopes of finding his bearings. He meets several odd characters during his wanderings through the ward, though none quite like Bobby (Zach Galifianakis), a patient whose droll exterior masks emotional trouble and who becomes Craig's mentor as well as his friend in need. Making use of animation and unexpected musical numbers, the movie is a gentle portrait of emotional healing which gives "The Hangover's" Galifianakis a chance to show off different sides of his unique persona.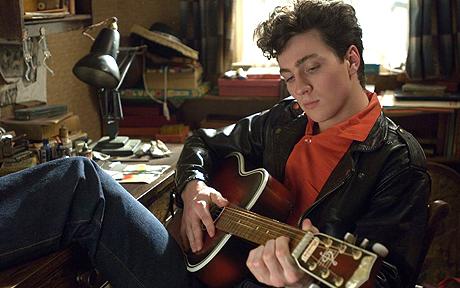 Nowhere Boy (The Weinstein Company): The childhood of notorious Beatles member John Lennon is the subject of this accomplished biopic, which is already gathering early awards-season buzz. Taking place in Lennon's native Liverpool in the mid-1950s, it follows the young lad (played by Aaron Johnson) as he stumbles into the colorful world of rock 'n' roll as a way to escape from the dreariness of everyday life. It's not long before he becomes friends with a certain teenaged Paul McCartney, though tragedy involving his Aunt Mimi (Kristin Scott Thomas) puts his resilience to the test. Will the boy be able to deal with the pressures of becoming a world-famous icon? Catch the movie, and then revisit John Lennon's music for a full view of the artist.



Netflix tip: The recent death of Tony Curtis (1925-2010) saw the passing of one of the most appealing talents from the golden age of cinema. Celebrate Curtis' life and art with a marathon of classics from Netflix, including "Sweet Smell of Success" (1957), "Some Like It Hot" (1959), "Spartacus" (1960), "The Great Race" (1965), "The Last Tycoon" (1976) and "Insignificance" (1985)
New on DVD: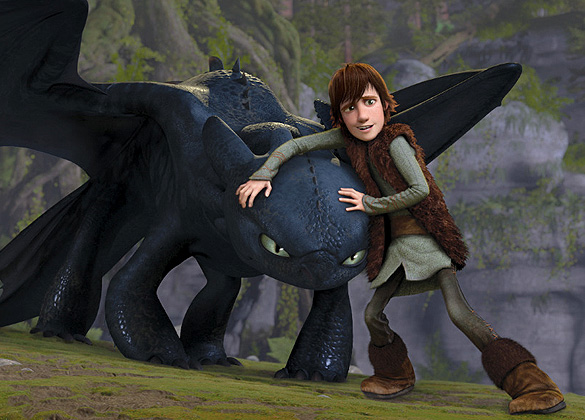 How to Train Your Dragon (DreamWorks Studios): Vikings and dragons may be natural enemies in old-fashioned fairy tales, but they make an inspired pair in this winning animated feature from DreamWorks. Hiccup (voiced by Jay Baruchel) is an awkward teenager who, in order to impress his tough-warrior father (Gerard Butler) and the girl he has a crush on (America Ferrera), captures a small dragon. Unable to bring himself to slay it, however, Hiccup takes care of the creature and, through their unlikely friendship, learns new ways of looking at the world. Directed by Dean DeBois and Chris Sander, the duo responsible for the underrated "Lilo & Stitch," this is a consistently enjoyable mix of 3-D thrills and heartfelt messages about compassion.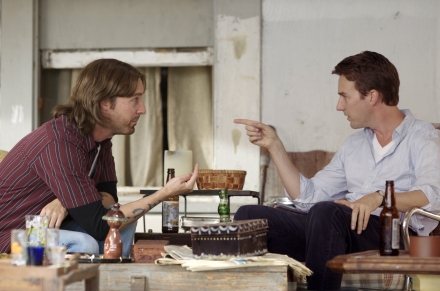 Leaves of Grass (First Look Studios): While most films are content to have one mood and stick to it, this new movie by writer-director Tim Blake Nelson offers a variety of contrasting tones that's as strange as it is invigorating. Edward Norton displays his versatility in a dual role, playing Bill, a staid philosophy professor, and Brady, the loopy twin brother in trouble with the law. Returning home to his Oklahoma hometown, Bill quickly gets mixed in with his brother's world of crime, dodging bullets while falling in love with a local schoolteacher (Keri Russell). A notable creator of eccentric tragedies, Nelson creates an unpredictable atmosphere where humor and violence often come together in bursts reminiscent of the Coen Brothers ("No Country for Old Men").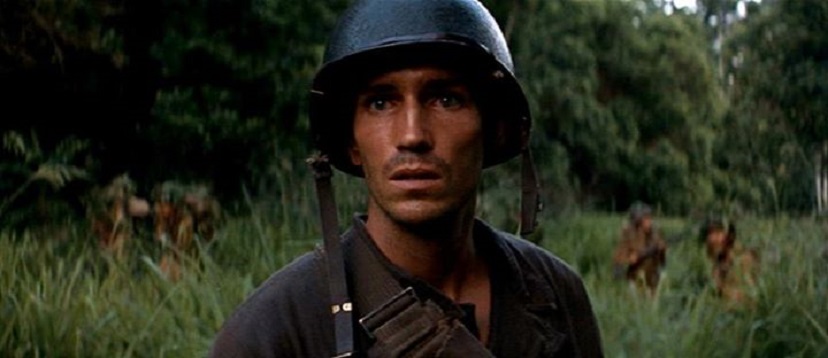 The Thin Red Line (Criterion): One of modern cinema's few true geniuses, director Terrence Malick so rarely makes a film that, when it does, it becomes an event among cinema lovers. Such is the case for this spellbinding war film, which was overshadowed by "Saving Private Ryan" when it came out in 1998 yet now enjoys a richly deserved reputation as one of the decade's greatest movies. Set in 1943, it tells the intertwined stories of a group of American soldiers in Guadalcanal as they fight Japanese forces for control of a stronghold. Using an astonishingly impressionistic style, Malick creates a mix of brutality and lyricism, visceral violence and transcendental spirit, that should resonate with audiences long after the film is over. The large cast includes Nick Nolte, Sean Penn, George Clooney, John Travolta, John Cussack, and Woody Harrelson.
[headlines]
--------------------------------------------------------------

Wayne, Pennsylvania---Adopt a Dog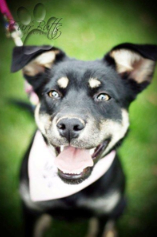 German Shepherd Dog / Husky / Mixed (medium coat)
Female (spayed) : : Baby : : Medium
More photographs and video
http://lostandfounddogrescue.rescuegroups.org/animals/
detail?AnimalID=2136124#animalOtherPictures
Adoption process:
http://lostandfounddogrescue.rescuegroups.org/info/display?PageID=9388
http://www.lnfdogs.org/
Adopt-a-Pet by Leasing Co. State/City
http://www.leasingnews.org/Conscious-Top%20Stories/Adopt_Pet.htm

Adopt a Pet
http://www.adoptapet.com/\
Classified Ads---Collectors/Consultants
Collector: Atlanta, GA
Asset Recovery Specialist. We get your money or we get your > equipment back for you. Physical Asset Recovery Experts!
E-mail: mcrouse911@joimail.com
Collector: Cleveland, OH
Huntley Capital & Associates is your solution to late payments, no payments, and asset recovery. Call 216-337-7075.
Email: ghpatey@msn.com


Collections:

Dallas, Texas
Contingency Fee basis. Receivables Outsourcing. We are a fully bonded nationwide licensed agency. We collect for nationally known banks and leasing companies.
800-886-8088.
Collector: Los Angeles, CA
Expert skiptracers covering Southern California. We locate skips, judgment debtors and collateral. When you can't get the job done in house, give us a call at
1-800-778-0794.
E-mail: ceo@interagencyLA.com
Collector: Louisville, KY
We are a full service collection agency with attorney network. 21 years experience. Please call Jon Floyd, VP at 1-800-264-6850
email: jfloyd@collectcsg.com
Collector: Louisville, KY
Euler Hermes/UMA 92 year old Global Receivables Outsourcing. Presence in 143 Countries. Work w/ 4 out of 5 Fortune 500 firms. Contingency Fee Structure.
20% off first time clients.!
Andrew.Newton@eulerhermes.com
1-800-237-9386 x 205.
Collector: Mandeville, MI
International commercial collection services all fees are on contingency on line access.
E-mail: rmelerine@collect-now.com
www.drspay.com
www.collect-now.com



Collector: Milwaukee, WI
We specialize in ATM machine reposession and remarketing. We can get you top dollar for your inventory.
E-mail: bdperry1@yahoo.com

Collector: Nationwide
End of lease negotiations & enforcement. Third-party collections. Skip-tracing. Background checks. Credit & asset investigations. 15+ years in leasing industry. Providing services to clients nationwide.
800-824-0234
johnkenny2@verizon.net

Collector: Saint Louis, MO
Complete commercial collection agency. Licensed bonded in all states and will out performed any other agency!
Call 1-800-659-7199 ext.315
E-mail: jfloyd@lindquistandtrudeau.com
Consultant: Burlington, CT
We provide our clients with a full range of consulting services such as portfolio conversions, reconciliation, custom programming and leasing operations utilizing InfoLease.
Email: info@new-millennium-assoc.com
Consultant: Europe
15 years doing deals/running own technology leasing company – looking to advise/ lead new entrants to take advantage the European market opportunity.
www.clearcape.co.uk or kevin.kennedy@clearcape.co.uk

Consultant: Henderson, NV
Focus on new business development and process efficiencies to create incremental revenue and profitability. Executive level vendor experience, and satisfied outsourcing clients. Incredible track record.
E-mail: rbutzek@cox.net

Consultant: Sausalito, CA
Lease trainer and consultant. 38 years in equipment leasing. Expert in transaction analysis, financial statement analysis, credit, packaging, structuring. Presents highly popular classes and workshops.
E-mail:BoTei@aol.com

Consultant: North of Detroit, MI
INFOLEASE EXPERT - 18 years experience. Since being downsized in 2002, working as a consultant for several leasing companies. Seeking consulting projects nationwide.
E-mail: darwint@prodigy.net

Consultant: Ridgefield CT.
Lisa Lersner w/20 years exp. specializing in leasing technology now providinglessor selection andmanagement services, includingthe securing of debt and equity and acquisition guidance services.
Email: LLersner@leasefinanceconsulting.com Go to www.leasefinanceconsulting.com

Communications: Chassell, MI

Cartoons on business, finance & computers. Use for your presentations, website, newletter, direct

mail projects etc. Fees are negotiable.
Email: dan@danscartoons.com
Go to http://www.danscartoons.com
All "Outsourcing" Classified ads (advertisers are both requested and responsible to keep their free ads up to date:
http://www.leasingnews.org/Classified/Outsourcing/Outsourcing.htm
How to Post a free "Outsourcing" classified ad:
http://www.leasingnews.org/Classified/Outsourcing/Outsourcing-post.htm

[headlines]
---------------------------------------------------------------



News Briefs ---


Atlanta's bank deposits shrink by $4 billion
http://www.ajc.com/business/atlantas-bank-deposits-shrink-667183.html

CEO SunTrust Equip. Finance now Prez. 1st Mariner Bank
http://baltimore.citybizlist.com/yourcitybiznews/detail.aspx?id=97017



You May have Missed---

Scientists and Soldiers Solve a Bee Mystery
http://www.nytimes.com/2010/10/07/science/07bees.html?ref=dining

Sports Briefs----
Tim Lincecum gives Giants Game 1
http://www.sfgate.com/cgi-bin/article.cgi?f=/c/a/2010/10/07/SPS11FPQ1E.DTL
Yankees Take 2-0 Series Lead
http://www.nytimes.com/2010/10/08/sports/baseball/08yankees.html?_r=1&hp


"Gimme that Wine"


Harvest Tweet
http://www.winebusiness.com/twitter/harvest/
Brooklyn Winery Crushes Its First Grapes
http://www.prnewswire.com/news-releases/brooklyn-winery-crushes-its-first-grapes-104424428.html
Romanee-Conti and Napa venture aims to change image of California
http://www.decanter.com/news/wine-news/501529/romanee-conti-and-napa-venture-aims-to-change-image-of-california
Free Mobile Wine Program
http://leasingnews.org/archives/Feb2010/2_26.htm#mobile
Wine Prices by vintage
http://www.winezap.com
http://www.wine-searcher.com/
US/International Wine Events
http://www.localwineevents.com/
Winery Atlas
http://www.carterhouse.com/atlas/\
Leasing News Wine & Spirits Page
http://two.leasingnews.org/Recommendations/wnensprts.htm

[headlines]
----------------------------------------------------------------
This Day in American History
1775 –General George Washington, a slave owner himself in Virginia, convinces the Continental Army to bar slaves and free blacks from Continental Army as regular soldiers in a move to appeaser Southern states and recruit more soldiers, plus financial contributions. As the Revolutionary War spread through every region, those in bondage sided with whichever army promised them personal liberty. The British actively recruited slaves belonging to Patriot masters and, consequently, more blacks fought for the Crown. In 1777, with the war going badly and so many blacks joining the British, General Washington allowed blacks to fight, but not become regular soldiers. During the Revolution many African Americans also sided with the British. Particularly for enslaved blacks in the South, there was little guarantee that they would have any more freedom under the rule of the colonists than they did under the rule of the British. Indeed, in November 1775 Lord Dunmore, the royal governor of Virginia, issued a proclamation that any slaves who fled to his lines and assisted in suppressing the revolt would be given their freedom. This was a more enticing offer than the colonists made, as the Southern colonies generally would not recruit slaves to fight. Over 2,000 slaves joined Dunmore and became his Ethiopian Regiment. When the fighting moved South in 1779, thousands of slaves ran away from their masters and fled to the British lines. There they were often pressed into service as laborers, building fortifications around Charleston and Savannah. By the end of the war many blacks had served in some capacity. Many slaves who served in the military in Northern colonies were immediately freed. Many who had fled to the British or served with them were removed to Nova Scotia, and these Black Loyalists, finding Nova Scotia inhospitable, emigrated to Sierra Leone. In the South some slaves who had served with a verbal promise of freedom were later freed, while others were returned to slavery. The American Revolution raised a fundamental contradiction that America's founding fathers could not seem to reconcile. The foundational principles of the Revolution were life, liberty, property, and equality; yet in the colonies nearly one-fifth of the population was denied these rights. Most Northern colonies ended slavery soon after the Revolution. Vermont banned slavery in 1777, and a Massachusetts judge declared slavery unconstitutional in 1783. However, in the South, agriculture was far more dependent on slave labor. A few plantation owners, imbued with the revolutionary spirit, freed their slaves and resettled them in the Northwest Territory either upon the war's end or upon the owners' deaths. For the most part, however, Southern plantation owners simply imported more slaves to replace those who ran away, and slavery continued as America's basic contradiction. In his will, George Washington freed all his slaves, but not that of his wife's, considered separate property by his family. Washington also freed slaves while he was alive and attempted to have his neighbors have program to free slaves, but was not popular in his advocacy of all men are created equal and deserve to be free.
http://memory.loc.gov/ammem/aaohtml/exhibit/aopart2b.html
http://www.pbs.org/wgbh/aia/part2/2narr4.html
http://www.africana.com/Utilities/Content.html?and../cgi-bin/banner.pl?banner=Educationand../Articles/tt_972.htm
http://www.nyfreedom.com/blacks.htm
1728- birthday of Rodney Caesar,(OS). Signer of the Declaration of Independence who cast a tie-breaking vote. Born near Dover, DE, he died June 26, 1784. Rod ney is on a quarter issued by the US Mint in 1999, the first in a series of quarters that will commemorate each of the 50 states.
1777-After the second Battle of Bemis Heights, near Saratoga, NY where the Americans routed a force of some 1500 British, Gen. Bourgoyne retreated to Saratoga.
1846-Californios resisted American occupation and routed the forces of Capt. Gillespie of the U.S. Marines in the "Battle of the Old Woman's Gun" in Southern California. Los Angeles remained in rebel hands for three months.
http://www.militarymuseum.org/NavyMexWar.html
1855-First edition of the new "Evening Bulletin" on sale, published by C.O. Geberding & Co.; Editor was James King of William, the former banker. There were 10 daily newspapers in San Francisco.
1862-Union and Confederate forces fought at Perryville, Kentucky in a one-day battle that repulsed the South's attempt to bring that border state into the Confederacy.
(lower half of: http://memory.loc.gov/ammem/today/oct08.html )
1865- Earthquake in Santa Cruz Mountains (6.5 to 7.5, various ratings)
http://www.sfmuseum.org/hist4/68inter.html
http://www.eqe.com/publications/lomaprie/seismici.htm
http://pangea.stanford.edu/~segall/1868_abs.html
http://www.fostertravel.com/CACRUZ.html
http://www.santacruzpl.org/history/tourism/convent.shtml
http://www.insurance.ca.gov/EXECUTIVE/CatSeries/Earthquake/Earthquake6.htm
1865-"It was just after noon, on a bright October day. I was coming down Third Street. The only objects in motion anywhere in sight in that thickly built and populous quarter were a man in a buggy behind me, and a streetcar wending slowly up the cross street. Otherwise, all was solitude and Sabbath stillness."---Mark Twain
1869 -- Inventor J(ames) Frank Duryea born Washburn, Illinois (1869). He and his brother, Charles, invented the first automobile to be actually built and operated in the US
http://inventors.about.com/library/inventors/blDuryea.htm
http://www.francesfarmersrevenge.com/stuff/archive/monster/
1871-The great fire of Chicago began, according to legend, when Mrs. O'Leary's cow kicked over the lantern in her barn on DeKoven Street. The fire leveled 3 ½ square miles destroying 17,450 buildings and leaving 98,500 people homeless and about 250 people dead. Financially, the loss was $200 million..
http://memory.loc.gov/ammem/today/oct08.html
1871 -- As Chicago blazes away some 200 miles to the south an even deadlier fire rips through Peshtigo, Wisconsin, completely razing the town and killing 600 of its inhabitants. Over a million acres of forest are also consumed. Considered to be the worst fire in the history of the United States.
http://www.fact-index.com/p/pe/peshtigo__wisconsin.html
http://www.iswonline.com/archives/eclectic/peshtigo.shtml
1871 - Prolonged drought and desiccating winds led to the great Chicago fire, the Peshtigo horror, and the Michigan fire holocaust. Fire destroyed more than seventeen thousand buildings killing more than 200 persons in the city of Chicago, while a fire consumed the town of Peshtigo WI killing more than 1100 persons. In Wisconsin, a million acres of land were burned, and in Michigan, 2.5 million acres were burned killing 200 persons. "Tornadoes of fire" generated by intense heat caused houses to explode in fire, and burned to death scores of persons seeking refuge in open fields.
1890-Birthday of Edward V. Rickenbacker, American aviator, auto race and hero, born at Columbus, OH. Died July 23, 1973 at Surich Switzerland.
1893- birthday of Clarence Williams, Plaquemine, LA, penned Royal Garden Blues, Gulf Coast Blues, I Aint' Gonna Give Nobody None of my Jellyroll.
1896.- Dow Jones began reporting an average of the prices of 12 industrial stocks in the Wall Street Journal on this day. In the early years, these were largely railroad stocks. In 1928 Mr. Dow expanded the number of stocks to 30, where it remains today. Today, the large, frequently-traded stocks in the DJIA rep resent about a fifth of the market value of all US stocks.
1904-Birthday of great song writer W. C. Handy, Jr.,Clarksdale, MS
1917 Drummer J.C. Heard birthday
http://www.harlem.org/people/heard.html
1918-Sergeant Alvin C. York, while in the Argonne Forest, France, and separated from his patrol, killed 20 enemy soldiers and captured a bill. 132 enemy soldiers and 35 machine guns. He was awarded the US Medal of Honor and French Crois de Guerra. Ironically, York had petitioned for exemption from the draft as a conscientious objector, but was turned down by his local draft board. A movie was made of this event starring Gary Cooper.
1918--*COSTIN, HENRY G. Medal of Honor
Rank and organization: Private, U.S. Army, Company H, 115th Infantry, 29th Division. Place and date: Near Bois -de -Consenvoye, France, 8 October 1918. Entered service at: Baltimore, Md. Birth: Baltimore, Md. G.O. No.: 34, W.D., 1919. Citation: When the advance of his platoon had been held up by machinegun fire and a request was made for an automatic rifle team to charge the nest, Pvt. Costin was the first to volunteer. Advancing with his team, under terrific fire of enemy artillery, machineguns, and trench mortars, he continued after all his comrades had become casualties and he himself had been seriously wounded. He operated his rifle until he collapsed. His act resulted in the capture of about 100 prisoners and several machineguns. He succumbed from the effects of his wounds shortly after the accomplishment of his heroic deed.
1924- In New York City, the National Lutheran Conference banned the playing of jazz music in the local churches.
1930-Birthday of baritone sax player Pepper Adams, Highland Park, IL
1933-Coit Tower dedicated in SF, a monument to firefighters .
http://www.guide-to-san-francisco-hotels.com/attractions/coit-tower.html
http://www.danheller.com/sf-coittower.html
http://www.talamasca.com/~cuccia/photos/coit/index.html
1934- Faith Riaggold birthday, Afro-American artist. Much of her art combines the feminist viewpoint and the black liberation movement. She changed her style from being based on white male European to African influences. She also started to work in fabric and soft sculptures, sometimes depicting women from Harlem with open mouths because black women need to find their voices. She has been criticized by some white critics and especially by black male artists who claim her work should be classified as crafts, not art. In 1984, she became professor of art at the University of California, San Diego.
1938-For the Saturday evening Post cover for this date, Norman Rockwell chose to portray himself in quandary he frequently had to grapple with---trying to come up with a cover for the Post on deadline.
1944--BROWN, BOBBIE E. Medal of Honor
Rank and organization: Captain, U S. Army, Company C, 18th Infantry, 1st Infantry Division. Place and date: Crucifix Hill, Aachen, Germany, 8 October 1944. Entered service at: Atlanta, Ga. Born: 2 September 1903, Dublin, Ga. G.O. No.: 74, 1 September 1945. Citation: He commanded Company C, 18th Infantry Regiment, on 8 October 1944, when it, with the Ranger Platoon of the 1st Battalion, attacked Crucifix Hill, a key point in the enemy's defense of Aachen, Germany. As the leading rifle platoon assaulted the first of many pillboxes studding the rising ground, heavy fire from a flanking emplacement raked it. An intense artillery barrage fell on the American troops which had been pinned down in an exposed position. Seeing that the pillboxes must be neutralized to prevent the slaughter of his men, Capt. Brown obtained a pole charge and started forward alone toward the first pillbox, about 100 yards away. Hugging the ground while enemy bullets whipped around him, he crawled and then ran toward the aperture of the fortification, rammed his explosive inside and jumped back as the pillbox and its occupants were blown up. He rejoined the assault platoon, secured another pole charge, and led the way toward the next pillbox under continuous artillery mortar, automatic, and small -arms fire. He again ran forward and placed his charge in the enemy fortification, knocking it out. He then found that fire from a third pillbox was pinning down his company; so he returned to his men, secured another charge, and began to creep and crawl toward the hostile emplacement. With heroic bravery he disregarded opposing fire and worked ahead in the face of bullets streaming from the pillbox. Finally reaching his objective, he stood up and inserted his explosive, silencing the enemy. He was wounded by a mortar shell but refused medical attention and, despite heavy hostile fire, moved swiftly among his troops exhorting and instructing them in subduing powerful opposition. Later, realizing the need for information of enemy activity beyond the hill, Capt. Brown went out alone to reconnoiter. He observed possible routes of enemy approach and several times deliberately drew enemy fire to locate gun emplacements. Twice more, on this self -imposed mission, he was wounded; but he succeeded in securing information which led to the destruction of several enemy guns and enabled his company to throw back 2 powerful counterattacks with heavy losses. Only when Company C's position was completely secure did he permit treatment of his 3 wounds. By his indomitable courage, fearless leadership, and outstanding skill as a soldier, Capt. Brown contributed in great measure to the taking of Crucifix Hill, a vital link in the American line encircling Aachen.
1941 - The Benny Goodman Orchestra recorded "Buckle Down Winsocki", with Tom Dix as featured vocalist, on the Columbia label.
1948-Winchell's Donut House Established. Since the grand opening of its first donut house in Temple City, CA, Winchell's has offered warm and fresh donuts from it sown specialty mixes featuring the finest ingredients. Winchell's even invented the apple fritter in 1964! For more than 50 years, Winchells donuts have been an American favorite, although Krystal Kreme Donuts are their main competitor today.
1948- Facing only thirty batters, Indian rookie pitching sensation Gene Bearden five-hits the Braves for a 2-0 victory in front of 70,000 fans in Cleveland. The Tribe takes a 2-1 World Series game lead.
1950-. "Your Hit Parade" premiered on TV. It began as a radio show in 1935. When it finally made it to TV, the format was simple: the show's cast performed the week's top musical hits. To keep viewers interest, since many of the same songs appeared wieldy, eye-catching production sequences were created. "YHP" was the start ing point for many famous choreographers and dancers, including Tony Charmoli, Ernie Flatt, Peter Gennaro and Bob Fosse. Reg ulars included Dorothy Collins, Eileen Wilson, Snooky Lanson and Sue Bennett. The show was overhauled many times and switched networks before leaving the air in 1959. A summer revival in 1974 was short-lived. The original sponsor was a cigarette company.
1950- "Frank Sinatra Show" premiered on television. Mr.. Sinatra's first series was a musical variety show featuring regulars Erin O'Brien and comic Ben Blue. However, during its last season this show was cut from an hour to 30 minutes as it could not compete with "The Texaco Star Theater," the most popular show of the time. This was during the period of his decline as a singer and personality.
1953- Birmingham bans Jackie Robinson's Negro-White All-Stars from playing in the city. The white players are dropped from the team as Robinson gives in to city officials.
1956- Don Larsen of the New York Yankees pitched the only perfect game in a World Series history. He defeated the Brooklyn Dodgers, 2-0, in Game 5. Larson threw 97 pitches, faced 27 batters, struck out 11 and lead the Bronx Bombers to a 2-0 shutout of the Brooklyn Dodgers in Game 5 of the Fall Classic. Pinch hitter Dale Mitchell, batting for Dodgers pitcher Sal Maglie, was called out on strikes for the last out. Game 6 Brooklyn beat the Yankees, 1-0 at Brooklyn, and the series was tied. Game 7, also at Brooklyn, the Yankees won 9-0.

Game 7 at Brooklyn October 10, 1956
Team 1 2 3 4 5 6 7 8 9 R H E
NY 2 0 2 1 0 0 4 0 0 9 10 0
BRO 0 0 0 0 0 0 0 0 0 0 3 1
1956—Top Hits
Honky Tonk (Parts 1 and 2) - Bill Doggett
Canadian Sunset - Hugo Winterhalter and Eddie Heywood
The Green Door - Jim Lowe
Hound Dog/Don't Be Cruel - Elvis Presley
1957--Jerry Lee Lewis records his biggest hit, "Great Balls of Fire" as a follow-up to his six million seller, "Whole Lotta Shakin' Goin' On".
1959- In Game 6, the Dodgers defeat the Go-Go Sox, 9-3, to win the World Series. Chicago's speed and quickness weren't enough to overcome Los Angeles hitting and pitching.
1961 - New York Yankees' pitcher Whitey Ford set the World Series record for consecutive scoreless innings, while extending his streak to 32 in a 7-0 shutout of the Cincinnati Reds in Game 4. Ford added one more scoreless inning in the 1962 World Series to bring that consecutive scoreless inning total to 33. The previous record was 29-2/3 innings, held by Babe Ruth.
1961 - Green Bay Packer's running back/kicker Paul Hornung set a Packer records for points scored in a game: 33. Hornung scored 33 points: four touchdowns, six extra points and one field goal. (The Packers beat the Baltimore Colts to, 45-7.)
1964—Top Hits
Oh, Pretty Woman - Roy Orbison
Do Wah Diddy Diddy - Manfred Mann
Dancing in the Street - Martha and The Vandellas
I Guess I'm Crazy - Jim Reeves
1966 -- A concert featuring Joan Baez, Mimi Fariña, Grateful Dead, Quicksilver Messenger Service, Ed Keating, and Don Duncan, to raise money for the Congressional District Write In Committee for Phil Drath and Peace.
http://www.richardandmimi.com/posters.html
1974 - "Then Came You", by Dionne Warwicke and The Spinners, went solid gold this day. While the editors are poring over the proper spelling of her name, might we add that due to some superstitious feeling having to do with astrology, the former Ms. Warwick changed her name for good luck to Warwicke. It apparently worked. When she went on her own, she changed her name back to the original spelling. Tunes like, "I'll Never Love This Way Again", "Deja Vu" and hits with Johnny Mathis, Luther Vandross and some friends made it OK to be just Dionne Warwick again.
1975-In the first basketball game played at the Louisiana Superdome in New Orleans, the San Antonio Spurs of the American Basketball Association defeated the Atlanta Hawks of the National Basketball Association, 109-107, in an exhibition.
1977-Billy Joel's breakthrough album, The Stranger, enters the Billboard album chart.
1979 - "Sugar Babies" opened at the Mark Hellinger Theatre on Broadway. The star of the hit show was also making his debut on the Great White Way. Mickey Rooney, who had been acting since the 1930s, once again delighted one and all with his performance.
1984 - Anne Murray won the Country Music Association's Album of the Year Award this day for "A Little Good News". Murray was the first woman to win this award.
1986- The first North American Congress on the Holy Spirit and World Evangelization opened in New Orleans. It drew 7,000 leaders from 40 denominations, and stressed the part which the charismatic experience plays in evangelization.
1987-Chuck Berry is awarded a star on the Hollywood Walk of Fame. His film biography, "Hail, Hail Rock and Roll" premiers that night.
1987 - Unseasonably cold weather prevailed from the Upper Mississippi Valley to the southeastern U.S. Thirty cities reported record low temperatures for the date, including Madison WI with a reading of 22 degrees. The low of 28 degrees at Evansville IN was the coolest of record for so early in the season. Hot weather continued in the southwestern U.S. Phoenix AZ reported a record high of 104 degrees and a record tying 116 days of 100 degree weather for the year. Tucson AZ established an all-time record with 72 days of 100 degree weather for the year.
1989 - Morning lows in the 20s were reported from the Northern Plains to the Upper Great Lakes. International Falls MN and Marquette MI reported record lows of 22 degrees. Unseasonably warm weather prevailed in central California as the Oakland Athletics won the American League pennant. San Luis Obispo CA reported a high of 99 degrees.
1990-Native American Day was celebrated in South Dakota in place of Columbus Day.
1991 - A U.S. District Court in Anchorage, Alaska, approved a $900-million settlement (annual payments stretched over ten years) with Exxon Shipping Company (Exxon Oil Corporation) for the Valdez oil spill. Exxon also agreed to pay a $250-million fine, which would reimburse the state of Alaska and the U.S. for the costs of cleanup, damage assessment and litigation.
1992-The U.S. Postal Service announces a commemorative stamp booklet that includes rock legends Bill Haley, Buddy Holly, Elvis Presley and Ritchie Valens plus RandB stars Clyde McPhatter, Otis Redding and Dinah Washington.
1997-Center Adam Oats of the Washington Capitals scored three goals and two assists to move past the 1,000 mark in career NHL points. Oates finished the night with 1,004 points as Washington defeated the New York Islanders, 6-3.
World Series Champions This Date
1919--Cincinnati Reds
1922---New York Giants
1927-- New York Yankees
1930 - Philadelphia Athletics
1939 - New York Yankees
1940 - Cincinnati Reds
1959 - Los Angeles Dodgers
[headlines]
--------------------------------------------------------------
Baseball Poem
The Batter

From the book

by Paul B. Janeczko, Carole Katchen (Illustrator)
He approaches the plate,
ponderous,
swinging smoothly
in slow motion
knowing his choice is simple:
swing or not.
As he paws
the back line of the batter's box,
matching concentration and stare
with the pitcher,
he knows
indecision
or
hesitation
makes failure likely.
Pitcher rocks.
Batter waits.
Then, in the time it takes
a happy heart to beat,
decides.
--------------------------------------------------------------

SuDoku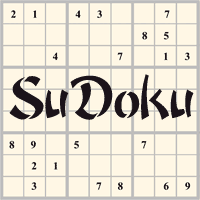 The object is to insert the numbers in the boxes to satisfy only one condition: each row, column and 3x3 box must contain the digits 1 through 9 exactly once. What could be simpler?
http://leasingnews.org/Soduku/soduko-main.htm
--------------------------------------------------------------

Daily Puzzle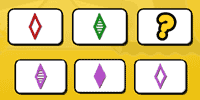 How to play:
http://www.setgame.com/set/puzzle_frame.htm
Refresh for current date:
http://www.setgame.com/set/puzzle_frame.htm
--------------------------------------------------------------


http://www.gasbuddy.com/
http://www.gasbuddy.com/GB_Map_Gas_Prices.aspx
http://www.gasbuddy.com/GB_Mobile_Instructions.aspx
--------------------------------------------------------------

Weather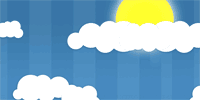 See USA map, click to specific area, no commercials
--------------------------------------------------------------

Traffic Live---
Real Time Traffic Information
You can save up to 20 different routes and check them out with one click,
or type in a new route to learn the traffic live
--------------------------------