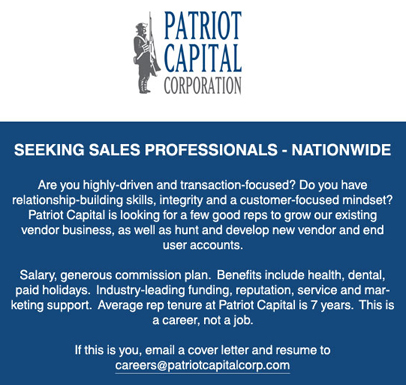 Wednesday, October 17, 2012



Today's Equipment Leasing Headlines

Archive-- October 17, 2002
NorVergence—Robert J. Fine Fires Back
Classified Ads---Controller
Three Year Audit---and yes, Leasing is Regulated!
Small banks flee SEC following JOBS Act
Classified Ads---Help Wanted
Leasing Books
Home Equity Loan Rates
Home Equity Line of Credit Rates
Fraudulent Wire Transfer Schemes
Continue to Plague Business and Financial Institutions
By Tom McCurnin
Don't Be Spooked: Switching To a Local Community Bank
Is a Hometown Investment You Can Be Proud of—Not Scared of
Australian Kelpie/Australian Cattle Dog Mix
San Francisco, California Adopt-a-Dog
Classified ads— Operations/Remarketing/Repossessions
News Briefs---
Citigroup CEO Vikram Pandit resigned after boardroom clash
GE's Finance Unit: Maybe Jettisoning It Is a Bad Idea, After All
US judge OKs $71.5 mln Dewey & LeBouef bankruptcy deal
California Bank of Commerce CEO takes early retirement
Udvar-Hazy takes on AIG hand that fed him
'Dancing With the Stars' eliminates another all-star
Broker/Funder/Industry Lists | Features (collection)
Top Ten Stories Chosen by Readers | Top Stories last six months

You May have Missed---
SparkPeople--Live Healthier and Longer
Sports Briefs---
Baseball Poem
California Nuts Brief---
"Gimme that Wine"
This Day in American History
SuDoku
Daily Puzzle
GasBuddy
Weather, USA or specific area
Traffic Live----

######## surrounding the article denotes it is a "press release" and was not written by Leasing News nor information verified, but from the source noted. When an article is signed by the writer, it is considered a "by line." It reflects the opinion and research of the writer.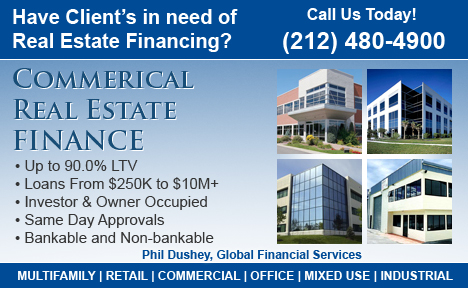 Please send Leasing News to a colleague and ask them to subscribe.
We are free!

[headlines]
--------------------------------------------------------------
[headlines]
--------------------------------------------------------------
Leasing Books


Books on Equipment Leasing by Source:

Master Index


Books
Direct Purchase
Certified Leasing Professional (CLP) Foundation
Fiction

[headlines]
--------------------------------------------------------------
Home Equity Loan Rates
Nationwide, the average 10-year home equity loan rate came in at 5.66%, with 14 states averaging lower rates and 36 averaging higher rates. Maine led the nation with its average rate of 4.92% while New Mexico had the highest rate at 6.67%, according to SNL Financial. Borrowers in the Northeast would largely fare better as all of New England and New York, Pennsylvania and New Jersey offered average rates below the national average. Meanwhile, only two states primarily west of the Mississippi River offered rates below the national average, Wyoming and Louisiana.
Quincy, Ill.-based Mercantile Bank offered the most competitive average 10-year home equity rate among banks and thrifts at 2.75%, edging out Quincy-headquartered rival First Bankers Trust Co. NA and its 2.88% rate. Mercantile's four branches are all located in Quincy, while First Bankers' 10 branches are split between four in Quincy and six others also located in Illinois.
Alexandria, La.-based Cenla Federal Credit Union led the country's credit unions with an average 2.88% rate. Cenla's three branches are all located in central Louisiana. Cenla has steadily grown in size over the last few years, posting assets of $99.9 million at June 30, up from $75.6 million at year-end 2007.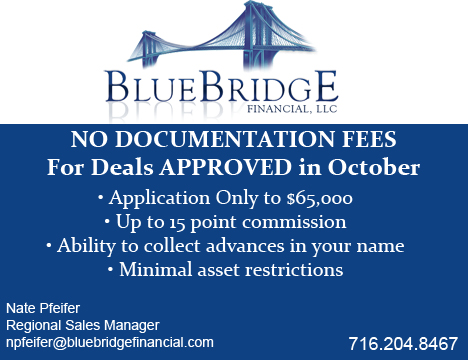 [headlines]
--------------------------------------------------------------
Home Equity Line of Credit Rates
The national average rate on home equity lines of credit was 4.43%, according to SNL Financial's most recent analysis, with 24 states offering lower average rates and 26 offering higher average rates. Massachusetts had the lowest average rate at 3.87%, while New Mexico again offered the highest average rate at 5.31%. While the states offering lower than the national average rates were not as tightly clustered geographically as was the case for 10-year home equity loans, there were still only four states primarily west of the Mississippi that offered lower average rates, Louisiana, Colorado, Utah and Hawaii.
Nutley, N.J.-based Proponent Federal Credit Union posted the lowest average rate among credit unions at 1.99%. Proponent's 12 branches are split, with eight in New Jersey and four in North Carolina.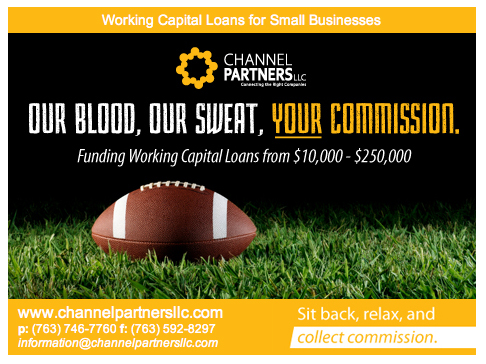 [headlines]
--------------------------------------------------------------
Fraudulent Wire Transfer Schemes
Continue to Plague Business and Financial Institutions
By Tom McCurnin
Barton, Klugman & Oetting

Three Different Approaches: Three Different Results.
What Security System is Right For You?

Charles Caleb Colton, an English cleric and writer, once said that "There are some frauds so well conducted that it would be stupidity not to be deceived by them." And it is true today, as frauds get more and more sophisticated.
Fraudulent Wire Transfers are back on the rise again, this time with high tech fraudsters that penetrate security procedures and victimize business and banks alike. As demonstrated by three cases, fraudsters have the ability to take over business computers from remote locations, change the phone numbers for secure lines, and figure out the username and passwords of businesses which originate wire transfers. Quite frankly, it's scary. Depending on the status of the reader, as a business or financial institution, the liability for a fraudulent wire transfer and the various approaches to stop such fraud may be different. Usually, it's between the only two parties with a stake in the funds, the bank and the customer.
If the business is a victim of a fraudulent wire transfer, shifting the loss to the bank depends mainly on the scope of the financial institution's agreed upon security procedures. Surprisingly, some financial institutions do not have such procedures, and if they do, many do not insist that the customer sign them. Other financial institutions may not offer the latest security procedures, and the bank's actions may be deemed commercially unreasonable. If the bank is the victim, then its salvation will be the Uniform Commercial Code and the existence of commercially reasonable agreed upon security procedures.
To find the answer as to how courts deal with fraudulent wires, we looked at three different States, three different banks, and three different customers. The courts gave us three different results, but the cases demonstrate how fraudsters can get away with draining a bank account in minutes, and whether or the bank, or the customer, will bear the loss. Which entity bears the loss will depend mainly on the existence of an agreement to institute security procedures and whether the procedures are commercially reasonable.
The failure to have any procedures in place was the downfall of one financial institution. In the case of Universal City Studios Credit Union v. Cumis Ins. Soc., Inc., 2012 WL 3089378 (Cal.Ct.App. 2012), the Credit Union apparently did not have a security procedure or if it did, it did not require the customer to come into the branch and sign it person. Therefore the Credit Union was stuck with a $200,000 loss.
Universal City Credit Union received a phone call from its supposed customer, who requested that the Credit Union change the phone number on the customer's account. The caller was not the customer but the fraudster.
The Credit Union wisely asked the "customer" for personal identification information, such as date of birth, social security number, mother's maiden name and the like, which the customer readily and accurately supplied. The Credit Union did in fact change the phone number on the customer's account. That was the first step to enable the fraudster to drain the account.
The next day, the "customer" called back and wanted to wire transfer the balance of the account to a third party, and even faxed a written request. The signature on the fax matched the signature on file. But as we know, a fax image may be photo-shopped or cut and pasted. The Credit Union did not insist upon the customer appearing in the bank in person.
The Credit Union performed a security check on the fax and the signature was genuine. The Credit Union called the "customer" to verify the wire, and the customer verified the wire. The wire was approved and sent.
The problem is that the Credit Union was being spoofed be a fraudster. The phone number was a cell phone, and the fax authorization was taken by fax and not in person. The Credit Union did not know who it was dealing with. When the unauthorized wire was discovered, the Credit Union could not shift the loss to the customer because it did not have a written, signed security procedure agreement detailing the security procedures put in place with the customer. Consequently, the Credit Union was denied both recovery from its customer and its insurance coverage.
In All American Siding & Windows v Bank of America, 367 S.W.3d 490 (Tex Ct. App. 2012), the Bank had a written security procedure and the customer was cleverly spoofed to the point that the fraudster knew the user name, passwords and other information in the customer's ACH system. Because the bank had a security procedure agreement, it was the customer, not the Bank that bore the loss.
In All American Siding, the company was plagued by forgeries on their deposit account. At the request of the bank, they opened up a new account and installed a positive pay system, whereby each debit is manually cleared, every day by the customer on line—every debit except wires and ACH's.
For wires and ACH's, the bank and the customer signed a detailed security procedure agreement whereby the originator of the ACH had to logon to a secure web site, input a username and a password. There was no call back procedure in the agreement. Somehow, the fraudsters logged onto the system, inputted the username and password, and drained the account in minutes.
When fraudulent wires were discovered, the Bank simply pointed to the agreement for the security procedures the customer agreed to (username and password), and the court placed the loss on the customer.
In Patco Const. Co., Inc. v. People's United Bank, 684 F.3d 197 (1st Cir. 2012), the Bank appeared to do everything right. It contracted with a National payment systems contractor, Jack Henry & Associates. The "premium" security package consisted of three levels of security:
(1) User IDs and Passwords;
(2) Invisible Certificate Cookie on Terminal; and
(3) Risk Profiling;
(4) Challenge Questions; and
(5) Dollar Amount Thresholds which triggered the challenge
questions. Moreover, as a further show of security, all transactions over $1 were subject to a challenge question.
The customer did not sign a formal security procedure agreement but may have agreed to some of the terms mailed to the customer in bills and sent via email to the customer.
Over the course of a week, someone at a remote terminal using a proper user ID and password ACH'ed the entire balance of the account to a previously unknown recipient. Although the bank knew the ISP of the originator was wrong and the recipient was new, the bank did not notify the customer.
When the fraud was discovered, a computer forensic expert was called in to diagnose the problem and found a keystroke logger virus on the system.
The trial ruled that the bank's security procedures were commercially reasonable and that the customer had agreed to them, dismissing the customer's lawsuit. On appeal, the 1st Circuit held that the Bank, by implementing challenge questions on every single transaction, actually encouraged and enabled the security breach, because the keystroke logging program gave the fraudsters the correct answers to all of the challenge questions.
Consequently, the Court of Appeal reinstated the customer's lawsuit. In short, the security system was so tight that it actually encouraged fraud, a case of more is actually less.
Can we make any sense out of these three identical frauds with very different results? Well sort of.
The most important principal is the security system agreement, if there is one. Both ACH transfers and Wires are governed by Article 4A of the Uniform Commercial Code. That Article, §§ 201-2 has a provision which allows a bank to have a safe harbor and escape liability if the bank does two things.
First, the customer must sign a commercially reasonable security procedure form. Typically, these allow for a code number, a call back to a number specified in the agreement, or logging into a secure web site. Commercially reasonable generally means that the terms are similar to other security procedures used by other financial institutions of similar size in the area.
Second, the financial institution must follow the security procedure.
If the security system is in place, and the bank follows it, then any fraudulent wire transfers are on the customer, not the bank. The rationale is that the customer could have picked a more stringent security system, so the blame is passed on to the customer.
What security systems are appropriate for businesses with moderate to large volumes of wire transfers or ACH's? There six basic security procedures in use in modern banking which are used either individually, or in combination with each other:
• Call Back. This is the simplest security procedure but can be spoofed if the fraudster is at the phone or the number is changed. While there may be a challenge question associated with the call back, that might ascertained by the fraudster if the code is written down or the question (mother's maiden name) is known. This form of security is generally not recommended, but is probably commercially reasonable.
• Internet Based Security. Typically, there will be a login with a username and password. By itself, this is not a recommended security system because anyone knowing those two codes can drain the account. It should be combined with a call back or other security feature.

• Software Cookies. A software cookie (or a dongle) is installed on the terminal so the wire must originate from that terminal. Because an insider might use that terminal, it is not a good standalone security procedure, and should be used with other security procedures such as a username, password, and/or callback.
• USB Token. The authorized user carries a USB Token which contains an authentication code. This is one of the best forms of secondary security because it is physical and cannot be spoofed.
• Challenge Questions. This is a preprinted series of questions which can be easily spoofed.
• ISP Tracking. The bank may limit the wire to be originated from a specific ISP. This insures the fraudster has to have physical access to the building.
Picture Tracking. Using a web based camera, the originator is filmed and his/her picture compared to one on file.
So with reference to these security systems, how did the three customers fare?

In Universal City Studios Credit Union, the customer won because the bank did not have a signed security procedures agreement. It was the fraudster that signed the agreement.
In All American Siding, the customer lost because the bank had a signed security agreement and followed it.
In Patco, there was a question whether the customer actually signed a security agreement (a point not discussed by the Court), but court construed the security procedure as being so stringent, that it actually encouraged fraud.
So, depending on the reader's point of view, (customer or financial institution), the lessons of these bi-polar cases are two-fold.
If the reader is a business, and the business anticipates a steady volume of wire transfers or ACH's out of the account, then the best practice is to sit down with the banker and construct a security procedure which fits your business. The best security procedure has a physical aspect to it, such as a USB Token, software cookie, or a hardware dongle attached to the terminal. This way, the fraudster must have both the codes and physical entry into the customer's place of business. This is very hard to penetrate. A bonded officer of the company should be the only one with the codes or USB Token. The All American Siding case demonstrates how important this is, and the result for the customer would have been different if the customer selected a more stringent security procedure.
If the reader is a financial institution, it is imperative that all wire transfer customers, unless they are physically in the bank at the time the wire is made, sign a security procedure agreement which delineates one of the above security protocols. In this way, no matter what happens, the bank is protected. If the customer chooses one of the more lax security methods, like a simple call back, and the wire is unauthorized, the loss will be shifted to the customer. The Universal City Studios Credit Union would have been different had the bank required a signed security procedure agreement.
The bottom line is this—to stop fraudulent wires or ACH's, a state of the art security system with both codes and physical aspect will protect the customer. It's not stupidity, as Charles Colton suggested, it's just plain common sense.
Tom McCurnin
Barton, Klugman & Oetting
350 South Grand Ave.
Suite 2200
Los Angeles, CA 90071
Direct Phone: (213) 617-6129
Cell (213) 268-8291
Fax: (213) 625-1832
Email: tmccurnin@bkolaw.com
Visit our web site at www.bkolaw.com
Court Case: Universal Studios Credit Union PDFhttp://www.leasingnews.org/PDF/UniversalStudiosCreditUnion.pdf
All American Siding and Windows PDF
http://www.leasingnews.org/PDF/AllAmericanSidingandWindows.pdf
Patco Construction PDF
http://www.leasingnews.org/PDF/PatcoConstrurction.pdf
Previous Tom McCurnin Articles:
http://www.leasingnews.org/Conscious-Top%20Stories/leasing_cases.html
[headlines]
--------------------------------------------------------------
#### Press Release #############################

Don't Be Spooked: Switching To a Local Community Bank Is a Hometown Investment You Can Be Proud of—Not Scared of


Washington, D.C. —As Halloween approaches, the Independent Community Bankers of America (ICBA) is once again reminding America's consumers that their local community bank is a safe haven from scary bank practices that can leave many banking customers spooked. With more than 7,000 community banks across the nation, banking with your local community bank is a hometown investment you can be proud of—not scared of.
"As local small businesses themselves, community banks only thrive when their customers and communities do the same, so taking care of our customers and looking out for the best interest of our community is just the way they do business—no tricks about it," said Jeff Gerhart, chairman of ICBA and of Bank of Newman Grove, Neb.
This Halloween season, savvy consumers should treat themselves to what a community bank offers:
Sweet Service. Community banks are relationship lenders that focus on the needs of local families, businesses and farmers. Because they know their customers and their customers know them, they are able to provide superior, personal customer service. When consumers call their local community bank, they'll be reassured to know that they won't be talking to someone halfway across the globe. Instead, they will be talking with their community banker who lives and works in the same community they do.

Deposits. Community banks lend locally where their depositors live and work, keeping local communities vibrant and growing. By choosing a community bank, you'll be putting money where it belongs—back into the community you call home. And since community banks pay federal, state and local taxes, they are also a key supporter of their community's local infrastructure, making it a better place for all residents to reside. Some tax-subsidized credit unions masquerade as community banks but do not pay any taxes to support their local communities.

Expertise. Because community bankers live and work in the same communities as their local customers, they understand their local marketplace and the ups and downs of economic cycles in their community. This is especially helpful in allowing them to serve the needs of their small business customers who rely on them as strategic partners in their small business endeavors. Community banks rely on the health of the local marketplace so they stick with their customers through good times and bad.

Local Decision-Making. Instead of being headquartered hundreds of miles away, community bankers are accessible to their customers on site, where they can talk to a real human being—not a robot. Since many community banks are willing to consider character, family history and discretionary spending, they are often able to be more nimble in their decision-making when it comes to loan needs and qualification and in the selection of financial products and services.

Trust, not Tricks. Community banks offer relationships you can bank on for years to come. Because many community banks have been around for over 100 years and are often family-owned and -operated, you'll know that the financial needs of you and your family are being met by local residents running the financial institution that has your best interest in mind. They wouldn't be in business if they didn't.

Civic Loyalty. Community bankers are typically deeply involved and committed to making their local communities a better place to live. In fact, many community banks across the country donate service hours and money to important local causes. Click here to see the 2012 winners of the ICBA National Community Bank Service Awards.
Whether located in small towns, suburbia or big-city neighborhoods, community banks improve America's communities. In fact, community banks under $10 billion provide nearly 60 percent of small business loans between $100,000 and $1 million. Representing more than 24,000 locations nationwide and employing nearly 300,000 Americans, ICBA members hold more than $1.2 trillion in assets, $1 trillion in deposits and nearly $750 billion in loans to consumers, small businesses and the agricultural community.
To find your local community bank, visit ICBA's community bank locator at www.banklocally.org. Simply type in your Zip code and the app will show you all the community banks in your area. You can even download free ICBA locator apps for your iPhone, Android or Blackberry. Bank safe, and Happy Halloween!!!
##### Press Release ############################

• Contract Negotiations • Fraud Investigations
• Credit Investigations • Skip-tracing
• Third-party Commercial Collections
John Kenny
Receivables Management
For flat fee or commissions basis

john@jkrmdirect.com | ph 315-866-1167| www.jkrmdirect.com
(Leasing News provides this ad as a trade for investigations
and background information provided by John Kenny)

Send Leasing News to a Colleague. We are free!!!

[headlines]
--------------------------------------------------------------

Australian Kelpie/Australian Cattle Dog Mix
San Francisco, California Adopt-a-Dog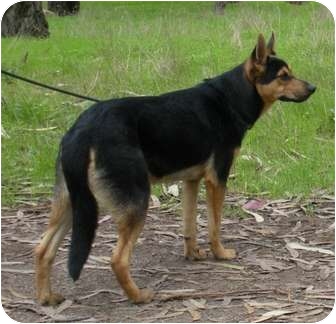 Ace
ID#: G11-011
Sex: Male
Size: Med. 40lbs
Breed: Australian Kelpie/Australian Cattle Dog Mix
Color: Black - With Tan, Yellow Or Fawn
Age: Two years old

"I am already neutered, housetrained, in need of an experienced adopter, up to date with shots, and good with dogs.
Ace's Story...

"Handsome, trim, healthy 40 lbs. guy with lots of athletic potential -- that's me! A quiet and gentle guy, I love romping, playing, and exploring at the park and beach with my big-dog foster pack. Herding is in my blood, which is only natural since my parents were probably Kelpie/Cattle Dog. I would love the opportunity to participate in herding, noseworks, agility, or some other dog sport.
"Now that I am about 2 years old, I am ready for some quality one-on-one time with a human pack of one or more. I'm still very shy with people I don't know, so my adopters (adults only, please) will have to be patient while I get to know them. It would be best to have a well-adjusted dog already in the household to be my mentor and show me the ropes. I haven't decided how I feel about cats.
Contact This Rescue Group...
Rescue Group: Grateful Dogs Rescue
Pet ID #: G11-011
Phone: (415) 587-1121
Let 'em know you saw "Ace" on Adopt-a-Pet.com!
E-mail: info@gratefuldogsrescue.org
Let 'em know you saw "Ace" on Adopt-a-Pet.com!
Website: http://www.gratefuldogsrescue.org/
Address: P.O. Box 411013
San Francisco, CA 94141

Adopt-a-Pet by Leasing Co. State/City
http://www.leasingnews.org/Conscious-Top%20Stories/Adopt_Pet.htm

Adopt a Pet
http://www.adoptapet.
[headlines]
--------------------------------------------------------------
(This ad is a "trade" for the writing of this column. Opinions
contained in the column are those of Mr. Terry Winders, CLP)
Classified ads— Operations/Remarketing/Repossessions
Leasing Industry Outsourcing
(Providing Services and Products)

Operations: Houston, TX
Silverlake Inspections LLC is an independent contracting company for real estate and equipment verification with pictures.
Email: jimh05@sbcglobal.net

Operations: Portland , OR
Portfolio Financial Servicing Company provides state of the art portfolio servicing for portfolios of all sizes. 800-547-4905 sales@pfsc.com
Operations: Roseburg, OR
Tired of paying a full time documentation person? Try outsourcing. Ideal for anywhere in the USA. E-mail or Call Trina Drury
541-673-4116 or 541-784-7973.
email: doc_prep@yahoo.com


Repossessions: Southern California (except San Diego).
Full service repossession agency. All vehicles, big rigs, boats, heavy equipment and machinery. Licensed and insured 818-786-7376. www.simonsrecovery.com. adam@simonsrecovery.com
Repossessions: Canada
Cease Bailiff Services Incorporated:
Asset Investigation/Tracing; Asset Recoveries; Asset Protection/Security
Asset Liquidations/Sales; Ottawa, Canada;www.ceasebailiff.ca dave@ceasebailiff.ca; Phone 613 898 7376 ; Fax 613 225 2452

Remarketing: Los Angeles, CA
Video, Audio, Film, Computer, IT, Test, Presentation Equipment
We pay cash / 3 million in buying power /Quick Quotes
UBG 800-570-5224
jon@usedvideo.org


Repossession/Remarketing:
Portsmouth, NH
Six Sigma Processes. Unique Approach. Pride. Professionalism. Skip tracing, legal, storage, logistics. lowest cost, industry leading recovery rates/amounts. 855.EENGINE
http://lendersolutions.
equipmentengine.com
Repossessions:
Melville, New York
Auctions, Appraisals, National Repossessions. ALL asset classes. 20+ year team works for you. Spend less, Net More… Fast!
Ed Castagna 516-229-1968ecastagna@inplaceauction.com
Repossession:
South East US- AllState Asset Management
Recovery, remarketing, inspections. 25 years experience, dedicated to deliver, prompt, professional services.
Call Brian @ 704-671-2376
brian.buchanan@allstateassetmgmt.com

Repossessions:
All kinds of vehicles, equipment and machinery. Anywhere in the United States. Anything, Anywhere, Professionally
800-755-1968
Rayc@american-locators.com


Repossessions/Remarketing
Bulldog Asset Management provides recovery and remarketing services with a difference. Contingent repos, free storage and industry experts to remarket. Email:Jamie@bulldogasset.comwww.bulldogasset.com
All "Outsourcing" Classified ads (advertisers are both requested and responsible to keep their free ads up to date:
http://www.leasingnews.org/Classified/Outsourcing/Outsourcing.htm
How to Post a free "Outsourcing" classified ad:
http://www.leasingnews.org/Classified/Outsourcing/Outsourcing-post.htm
[headlines]
--------------------------------------------------------------


News Briefs----
Citigroup CEO Vikram Pandit resigned after boardroom clash
http://www.telegraph.co.uk/finance/newsbysector/banksandfinance/
9613100/Vikram-Pandit-resigned-after-boardroom-clash.html
GE's Finance Unit: Maybe Jettisoning It Is a Bad Idea, After All
http://www.forbes.com/sites/ycharts/2012/10/12/ges-finance-unit-maybe-jettisoning-it-is-a-bad-idea-after-all/

US judge OKs $71.5 mln Dewey & LeBouef bankruptcy deal
http://www.reuters.com/article/2012/10/09/us-bankruptcy-dewey-idUSL1E8L9NCV20121009?type=marketsNews
California Bank of Commerce CEO takes early retirement
http://www.contracostatimes.com/breaking-news/ci_21788282/california-bank-commerce-ceo-takes-early-retirement
Udvar-Hazy takes on AIG hand that fed him
http://seattletimes.com/html/boeingaerospace/
2019399055_udvarhazyxml.html

'Dancing With the Stars' eliminates another all-star
ay.com/story/entertainment/2012/10/16/dancing-with-the-stars-bristol-kirstie-elimination-week-four/1637539/
((Please click on ad to learn more))
(Leasing News provides this ad "gratis" as a means
to help support the growth of Lease Police)
[headlines]
--------------------------------------------------------------




You May Have Missed---

Moore's Law: The rule that really matters in tech
http://news.cnet.com/8301-11386_3-57526581-76/moores-law-the-rule-that-really-matters-in-tech/




[headlines]
--------------------------------------------------------------



SparkPeople--Live Healthier and Longer

SparkPeople--Live Healthier and Longer



http://www.sparkpeople.com/resource/nutrition_articles.asp?id=53

[headlines]
--------------------------------------------------------------

Sports Briefs----

Report: A-Rod caught flirting during game
http://www.nypost.com/p/news/local/rod_plays_field_
3CyBvCsO66Fugdu1bvXCLP

Verlander dominate as Tigers take 3-0 lead
http://www.freep.com/article/20121016/SPORTS02/121016092/Detroit-2-New-York-1-Justin-Verlander-dominates-again-Tigers-beat-Yankees-for-3-0-series-lead?odyssey=tab|topnews|text|Sports
McJordan sauce sells for nearly $10,000
http://www.chicagotribune.com/news/ct-talk-mcjordan-bbq-sauce-1017-20121016,0,2356827.story


[headlines]
--------------------------------------------------------------


God Protects Fools with Curveballs

Going after her
Was chasing
A bad pitch,
A sharp curve
That tailed off
Into the dirt,
Evaded the end
Of my whirling bat.
Thank goodness
I only looked stupid
On the first strike.
from " Touching the Bases"
These come from a soft cover 128 pages with index published by www.mcfarlandpub.com ( they take two weeks to send, but you are helping this company stay alive), or you can buy from Amazon, for the same price, but perhaps faster delivery. While they are all mostly baseball, some are not. He is a unique American poet. He lives in Hickory, North Carolina.
[headlines]
--------------------------------------------------------------


California Nuts Briefs---

Mystery Arizona group sends $11 million to fight unions, Gov. Jerry Brown
http://blogs.sacbee.com/capitolalertlatest/2012/10/mystery-arizona-group-sends-11-million-to-fight-unions-gov-jerry-brown.htm
[headlines]
--------------------------------------------------------------


"Gimme that Wine"
http://www.youtube.com/watch?v=EJnQoi8DSE8


Wine Sales Strong; Syrah's Struggle Continues
http://www.winesandvines.com/template.cf
m?section=news&content=106152&htitle=
Wine+Sales+Strong%3B+Syrah%27s+Struggle+Continues
Red blends equal strong sales
http://www.lompocrecord.com/lifestyles/columnist/laurie_jervis/red-blends-equal-strong-sales/article_0048066c-1754-11e2-9176-001a4bcf887a.html
Calif. North Coast Winegrape harvest could be biggest in three years
http://www.northbaybusinessjournal.com/62821/2012-winegrape-harvest-repor/
American AgCredit plans new 50,000sf Santa Rosa headquarters
http://www.northbaybusinessjournal.com/62797/american-agcredit-plans-new-50000sf-santa-rosa-headquarters/
Free Mobile Wine Program
http://leasingnews.org/archives/Feb2010/2_26.htm#mobile
Wine Prices by vintage
http://www.winezap.com
http://www.wine-searcher.com/
US/International Wine Events
http://www.localwineevents.com/
Winery Atlas
http://www.carterhouse.com/atlas/\
Leasing News Wine & Spirits Page
http://two.leasingnews.org/Recommendations/wnensprts.htm

[headlines]
----------------------------------------------------------------
This Day in History
1492- Columbus sights isle of San Salvador (Watling Island, Bahamas)
1711-Birthday of Jupiter Hammon, . America's first published black poet, whose birth anniver­sary is celebrated annually as Black Poetry Day, was born into slavery, probably at Long Island, NY. He was taught to read, how­ever, and as a trusted servant was allowed to use his master's library. "With the publication on Christmas Day, 1760, of the 88-line broadside poem 'An Evening Thought,' Jupiter Hammon, then 49, became the first black in America to publish poetry." Hammon died in 1790. The exact date and place of his death are unknown.
1777- British General John Burgoyne with an army of 7,000 surrenders at Saratoga, NY. Burgoyne, known in the press as "Gentleman Johnny" began his sojourn in Canada. Burgoyne's cumbersome retinue, which included 30 carts of Burgoyne's personal possessions, and several cases of champagne, was stymied by the dense New York forests. The American History handbook states he was surrounded by a superior force, and "capitulated" to Gen. Horatio Gates.
http://www.pbs.org/ktca/liberty/chronicle/episode4.html
http://famousamericans.net/johnstark/johnburgoyne.net/
http://www.horatiogates.com/ http://www.patriotresource.com/people/gates/timeline.html
1781 - Cornwallis was defeated at Yorktown . Cornwallis' options had been running out. He had even tried sending blacks infected with smallpox over enemy lines in an attempt to infect the American and French troops. After a futile counterattack, General Cornwallis attempted to escape encirclement by crossing York River, "but a violent storm arose" dispersing his boats causing him to ask for an armistice. .
1814 - Marines and Sailors landed on Grand Terre Island , Louisiana , to punish pirates. Pirate leader, Jean Lafitte's activities threatened to monopolize the city's import trade. New Orleans merchants goaded the new American governor, William C. C. Claiborne, into accusing him of piracy and posting a $500 reward. Lafitte made Claiborne a laughingstock with his own offer of $1500 for Claiborne's capture, and to rub it in he hired District Attorney John R. Grymes as his counselor (for a reported $10,000). Lafitte would not be bought, bribed, or intimidated. In 1814 the British offered him $30,000 and a Royal Navy commission to help them capture New Orleans . The buccaneer turned them down and informed Claiborne of his wish to become a citizen and to give Claiborne his support, if his privateer followers were pardoned for all past crimes. Claiborne was ready to relent when the American Navy swooped down on the Grand Terre base and destroyed it. Fortunately for the infant United States , General Andrew Jackson sought out the buccaneer and agreed to honor his request.
1823-Seeking counsel on foreign policy, specifically South America, President Monroe begins formulated the "Monroe Doctrine:" hands-off, which actually started with President George Washington who warned about joining Britain or any other country in their "foreign affairs: disputes, conquests.
http://memory.loc.gov/ammem/today/oct17.html
1834- James Bogardus of New York City received a patent for a "gas meter;" to record the amount of gas used. It operated on the principle of a bellows, alternately being filled with gas ad emptied, while the pulsations were counted on a register.
1845 - According to a Boston newspaper, the entire audience walked out of a reading of "The Raven". The audience walked out, not because of the material, but because of their objection to Edgar Allan Poe, the reader and author of the macabre story.
1848-Birthday of William "Candy" Cummings, Baseball Hall of Fame pitcher born at Ware, MA. Cummings is generally regarded as the firsts pitcher to throw a curve ball. He learned the technique, he said, sailing oyster shells. He played in baseball's amateur era and as a professional. Inducted in the Hall of Fame in 1939. Died at Toledo, HH, May 16,1924.
1859 - Abolitionist John Brown leads a group of men in a raid to capture the federal arsenal located at Harpers Ferry , Virginia with the intent to arm slaves he would lead in revolt against their masters. His plans are foiled by local town's people attacking his party and forcing it into the firehouse. U.S. Marines under the command of Army Colonel Robert E. Lee arrive and storm the "Brown's fort" killing or capturing the raiders. Brown is captured and later tried for treason, convicted and quickly hung in Charlestown , VA (now WV). During this period he is guarded by several hundred Virginia militia against the possibility of other raiders trying to free him, though no such attack was launched. Because of his raid and the fear of other attempts to get the slaves to rise in revolt, the growth of volunteer militia units in the southern states rose sharply in the months leading up to the Civil War.
1863-The San Francisco and San Jose Railroad ran their first
train to California Avenue, Mayfield (which was to become the City to Palo Alto.)A picnic was given near San Francisquito Creek for a crowd of 500. The next day regular service was begun to Mayfield
http://www.ggrm.org/history/peninsula.html
1886-- Birthday of Spring Byington, U.S. stage actress turned movie character actor in dozens of films. Starred in the long-running television series, December Bride 1954-59 (my close high school friend father's Harry Morgan appeared in the television series, and then later went on to MASH.)
1888 - The first issue of "National Geographic Magazine" was on newsstands this day. The highly acclaimed magazine was published on a somewhat irregular basis at first. Material was hard to come by in the early years, so the publisher just waited to publish the next issue until enough material accumulated to fill it. The science and travel magazine, the official journal of the National Geographic Society (incorporated January 27, 1888), soon became a monthly and it wasn't long before it was famous for its maps and photographic essays of exotic locales and peoples.
1905--Birthday of Jean Arthur - U.S. actor. JA with a voice that "had a poignant catch in it," was a star in both the movies and Broadway. She is best known for her movie roles in Mr. Smith Goes to Washington (1939), The More the Merrier (1943), and Shane (1953), and my favorite You Can't Take it With You (1938). On Broadway, her Peter Pan was noteworthy. She suffered a great deal from "camera fright," and had retired before being convinced to come back for what became a Hollywood classic, Shane. She later taught acting at Vassar College.
1909- Drummer Cozy Cole born East Orange, NJ; played w/Cab Calloway, Louie Armstrong; solo: Topsy; in films: Make Mine Music, The Glen Miller Story; developed a drummers' school w/Gene Krupa; died Jan 31, 1981)
http://www.spaceagepop.com/cozycole.htm
http://www.drummerworld.com/drummers/Cozy%20Cole.html
1910-October 17, Harry Edison Birthdayhttp://www.geocities.com/BourbonStreet/9555/artists/lege\nds/edison_harry.html
1910- Trumpet Player Harry "Sweets" Edison Birthdayhttp://www.geocities.com/BourbonStreet/9555/artists/lege
nds/edison_harry.html
1915-Birthday of dramatist Arthur Miller ( Death of a Salesman, A View from the Bridge, all My Sons, The Crucible), born New York, NY.
http://www.kirjasto.sci.fi/amiller.htm
http://ocean.st.usm.edu/~wsimkins/trial.html
1917 - The Radio Corporation of America (RCA) was formed. The company became a giant in electronics, especially radios and TVs. It would later own its own TV network (NBC) and other broadcast interests.
1918--Birthday of Rita Hayworth - U.S. dancer, actor, World War II Pin Up Girl. Her husbands were as interesting as her films: Orson Wells, innovative director and actor, Prince Aly Khan, playboy of the Moslem world, singer Dick Hymes and British film director James Hill (of Born Free). As a film actor, her Gilda (1944) and The Lady from Shanghai (1949) were probably her best. RH was billed as the Great American Love Goddess. Her picture was attached to the atomic test bomb that was dropped on Bikini Atoll in 1946 - considered at the time to be a great compliment. She was a very fine dancer. Her mother was one of a long line of English actors. She was a victim of Alzheimer's disease and her daughter Jasmine (daughter of Aly Khan) remained steadfastly devoted to her through all the bad times
1919- The Radio Corporation of America, soon to be simply known as RCA, is founded by General Electric as a publicly-held monopoly, much the same way "the phone company" was originally envisioned.
1922--Birthday of U.S. actor as a child and adult. She was a child star in the Our Gang comedies (1927). She succeeded the incomparable Imogene Coca on the Caesar's Hour (1955) on TV and did a sensational job. She won two Emmys.
1923- Guitarist Barney Kessel born Muskogee, OK.
http://www.classicjazzguitar.com/artists/artists_page.jsp?artist=17
http://www.jazzguitar.com/features/kessel.html
http://hometown.aol.com/kenbrowgtr/kesselstories.htm
1928-James William (Jim) Gilliam, baseball player born at Nashville, TN. Gilliam, known as "Junior," was National League Rookie of the Year in 1953 after playing in the Negro Leagues. He was a steady infielder who became a respected coach after his retirement. Died at Inglewood, CA. Oct. 8, 1978.
1930- Duke Ellington records "Mood Indigo", Brunswick.
1931-After a long run as the crime kingpin of Chicago's underworld, Al Capone finally landed in jail. Capone was ultimately sent away for tax evasion, a relatively minor offense for a man who oversaw elaborate liquor bootlegging network, extensive prostitution rings, and various gambling operations. For many years, crime did pay for Capone. By 1927, he had hauled in an impressive--and tax-free--fortune worth over $100 million. Of course, with his penchant for maiming and killing the competition, Capone was just a bit more dangerous than the average entrepreneur. However, usual strong-arm tactics couldn't help him bully past the IRS. Capone was sentenced to an eleven-year prison term and was forced to pay $80,000 in fines and court fees.
1931--Birthday of Anne Bancroft, much honored U.S. stage and film actor. She won the 1960 Tony (ANTA) award for originating the Annie Sullivan role in The Miracle Worker and won the Academy Award when she reprised the role on film. In 1987 she won the top British film award for her beautifully understated role in 84 Charing Cross Road . Other awards: 1958 Tony for best supporting actress for Two for the Seasons; AA nominations for The Pumpkin Eater (1964) which won the Cannes International Film festival prize, The Graduate (1967), and The Turning Point (1977).
Her mother was a telephone operator at Macy's Department Store in New York City . She is an outstanding comedian and receive the Lifetime Achievement in Comedy award in 1966.
1932-Birthday of Paul Edward Anderson, Olympic gold medal weightlifter born at Tocoa, GA. Anderson won the heavyweight world championship in 1955 and a gold medal at the 1956 Melbourne Olympics. He was renowned as the "World's Strongest Man" for his feats of strength, including a back lift of 6,270 pounds. In 1962 he opened the Paul Anderson Youth Home. Died at Vidalia, GA. August 15, 1994.
1933 - "News-Week" appeared on the corner newsstand for the first time. Seven pictures graced the magazine's first cover, depicting an important happening for each day of the week. In 1937, the publication's masthead sported a new name: "Newsweek".
1933 - Dr. Albert Einstein moved to Princeton, NJ, after arriving in the United States from his troubled homeland of Germany.
1934---Birthday of Maureen Catherine Connolly, arguably the greatest woman tennis player who ever lived. She was the first woman to win the grand slam of tennis, winning the British (Wimbledon), U.S. , Australian, and French singles championships in 1953.
She won the first of her three U.S. championship at 17 after which she lost only four matches the rest of her career. She won the Wimbledon three times 1952-54), the French Championship in 1953 and 1954, and the Australian (1953) and Italian (1954). The Associated Press named her woman athlete of the year in 1952, 1953, and 1954. All this by the time she was 20!
But that was all there was to be. She suffered a career-ending horseback riding accident when she was only 20, just weeks after winning there third straight Wimbledon .
She had started playing tennis when she was ten, begging her parents for equipment and a pro teacher. She became a star in amateur competition almost immediately and at 13 caught the eye of legendary coach Eleanor Tennant who had also guided the games of such tennis luminaries as Helen Wills Moody and Alice Marble.
MC was a natural left-hander who played right with a devastating ground game. At one point she won 56 straight matches.
Following her career-ending accident, MC devoted her efforts to helping young players through the Maureen Connolly Brinker foundation. She married and had two children before the unthinkable occurred. She died of cancer at only 35.
1943--BOYINGTON, GREGORY Medal of Honor
Rank and organization: Major, U.S. Marine Corps Reserve, Marine Squadron 214. Place and date: Central Solomons area, from 12 September 1943 to 3 January 1944. Entered service at: Washington . Born: 4 December 1912, Coeur D'Alene , Idaho . Other Navy award: Navy Cross. Citation: For extraordinary heroism and valiant devotion to duty as commanding officer of Marine Fighting Squadron 214 in action against enemy Japanese forces in the Central Solomons area from 12 September 1943 to 3 January 1944. Consistently outnumbered throughout successive hazardous flights over heavily defended hostile territory, Maj. Boyington struck at the enemy with daring and courageous persistence, leading his squadron into combat with devastating results to Japanese shipping, shore installations, and aerial forces. Resolute in his efforts to inflict crippling damage on the enemy, Maj. Boyington led a formation of 24 fighters over Kahili on 17 October and, persistently circling the airdrome where 60 hostile aircraft were grounded, boldly challenged the Japanese to send up planes. Under his brilliant command, our fighters shot down 20 enemy craft in the ensuing action without the loss of a single ship. A superb airman and determined fighter against overwhelming odds, Maj. Boyington personally destroyed 26 of the many Japanese planes shot down by his squadron and, by his forceful leadership, developed the combat readiness in his command which was a distinctive factor in the Allied aerial achievements in this vitally strategic area.
1945 - Actress Ava Gardner made news. She married bandleader Artie Shaw.
1949-The first long-distance dial telephone service began on this day in 1949. The president of Pacific Telephone and Telegraph dialed New York City from Oakland, California. The call lasted about one minute. Previously, long-distance calls were placed by telephone operators.
1949—Top Hits
You're Breaking My Heart - Vic Damone
Someday - Vaughn Monroe
That Lucky Old Sun - Frankie Laine
Slipping Around - Margaret Whiting & Jimmy Wake
1950 - Small but powerful Hurricane King struck Miami, FL. The hurricane packs winded to 122 mph, with gusts to 150 mph. Hurricane King then moved up the Florida peninsula to Georgia. Four persons were killed and damage was 28 million dollars.
1953 - The first concert of contemporary Canadian music presented in the U.S. was performed by conductor Leopold Stokowski at Carnegie Hall in New York City.
1955 - Jose Ferrer and Claire Bloom starred on NBC's "Producer's Showcase". They performed in "Cyrano De Bergerac". Ferrer also won an Oscar for his performance in the film version.
1956-Birthday of Dr Mae Jemison, first Black female astronaut.
http://www.maejemison.com/
1956 - The screen version of the Jules Verne novel, Around the World in 80 Days, starring David Niven and countless cameos, premiered on this date in New York. Supporting actor Cantinflas later won a Golden Globe for Best Actor in a Musical/ Comedy for his role, and the film earned a Best Picture Oscar.
1956-- Mickey and Sylvia record, "Love Is Strange."
1957-Top Hits
Chances Are/The Twelfth of Never - Johnny Mathis
Jailhouse Rock - Elvis Presley
Keep a Knockin' - Little Richard
Wake Up Little Susie - The Everly Brothers
1957--The movie Jailhouse Rock, starring Elvis Presley, is released in the US, premiering at Loews State Theatre, where Elvis worked as an usher five years earlier.
1960-The National League announced that expansion franchises were being awarded to the New York Metropolitan Baseball Club, Inc, headed by Mrs. Joan Payson, and to a Houston group of investors led by Judge Roy Hofheinz. The two teams, later nicknamed the Mets and the Colt .45s began play in the 1962 season.
1960- The Drifters' "Save the Last Dance for Me" hits #1
1962-The Beatles made their first TV appearance in Britain when they appeared on Granada TV's People And Places, singing "Love Me Do".
1963--Bobby Goldsboro records "See The Funny Little Clown". It will reach #9 in the US and become the first of his eleven Billboard Top 40 hits.
1963-October 17, http://www.ggrm.org/history/peninsula.html
1964-A British group known collectively as Manfred Mann had the number one single on the Billboard Pop chart with "Do Wah Diddy Diddy". The song was sung by vocalist Paul Pond, who used the stage name Paul Jones. Keyboard player Michael Lubowitz would retain the band's name and continued to turn out chart hits until the mid 1980s.
1964--The Zombies' "She's Not There" is released in the US , where it would become the band's highest charting single, reaching #2.
1965-Top Hits
Yesterday - The Beatles
Treat Her Right - Roy Head
A Lover's Concerto - The Toys
Behind the Tear - Sonny James
1966- "Hollywood Squares" premieres on TV. On this game show, nine celebrities satin a giant grid. Two contestants played tic-tac-­toe by determining if an answer given by a celebrity was correct. Peter Marshall hosted the show for many years with panelists Paul Lynde, Rose Marie, Cliff Arquette, Wally Cox, John David­son and George Gobel among others. John Davidson took over as host in 1986 for a new version of the game show with Joan Rivers and, later, Shadoe Stevens at center square. In 1998 'Hol­lywood Squares" appeared again with Tom Bergeron as host and Whoopi Goldberg as the center square.
1967 - The rock musical "Hair" opened to rave reviews at the Anspacher Theatre in New York City. The smash ran for 1,758 performances. 1973-The Way We Were, starring Barbra Streisand and Robert Redford, opens. The hit movie also produced a hit song by the same title for Streisand.
1970 - The song I'll Be There, by The Jackson 5, zoomed to the Number 1 spot on Billboard's record chart and stayed there for 5 weeks.
1973-The Arab-dominated Organization of Petroleum Exporting Countries (OPEC) announces a decision to cut oil exports to the United States and other nations that provided military aid to Israel in the Yom Kippur War of October 1973. According to OPEC, exports were to be reduced by 5 percent every month until Israel evacuated the territories occupied in the Arab-Israeli war of 1967. In December, a full oil embargo was imposed against the United States and several other countries, prompting a serious energy crisis in the United States and other nations dependent on foreign oil.
1973—Top Hits
Half-Breed - Cher
Ramblin' Man - The Allman Brothers Band
Higher Ground - Stevie Wonder
Ridin' My Thumb to Mexico - Johnny Rodriguez
1978--Neil Diamond and Barbra Streisand, "You Don't Bring Me Flowers"
1981—Top Hits
Arthur's Theme (Best That You Can Do) - Christopher Cross
Start Me Up - The Rolling Stones
For Your Eyes Only - Sheena Easton
Party Time - T.G. Sheppard
1983 - Actor Anthony Quinn lit up the Great White Way in the revival of the 1968 musical, "Zorba", that reunited Quinn with Lila Kedrova, who played Madame Hortense. They both had appeared in the film portrayal, "Zorba the Greek", which won Quinn a nomination for Best Actor, and an Oscar for Kedrova as Best Supporting Actress. This was one of the few films that came before the Broadway show, rather than the reverse.
1987- With their #1 comeback hit "You Win Again," the Bee Gees become the first group to score a UK Number One hit in three separate decades -- the 60s, 70s, and 80s.
1989--We experienced an earthquake of 7.1 in my hometown of Los Gatos at 2:04PM I was in my Chevrolet Suburban, not far from the office, near the University of Santa Clara, and a student on a bicycle in front of me suddenly fell down. At first I thought I hit him, and as he got up, I glanced over and saw two other bicyclists trying to stand, and my car was violently rocking sideways as if the car had been silently blind sided. KCBS was on and announced they felt an earthquake, which later turned out in the Loma Prieta section of Los Gatos. The quake caused damage estimated at $10 billion and killed 67 people, many of who were caught in the collapse of the double-decked Interstate 80 in Oakland, California. We were without electricity and water for several days and sales for the month were the lowest they ever have been in our history as it took business many weeks to recover.As a sports note, the event is also known as the "World Series Earthquake. Minutes before the start of Game 3 of the World Series billed as the "Battle of the Bay, " between the Oakland A's and theSan Francisco Giants, Candlestick Park was rocked by the Loma Prieta earthquake. the game was postponed and the Series delayed for 11 days. The Oakland Athletics won games three and four for the first Series sweep in 13 years.
1989 - Showers and thunderstorms representing the remnants of Hurricane Jerry deluged southeast Kentucky with four to six inches of rain in 18 to 24 hours, resulting in widespread flash flooding. Flooding resulted in more than five million dollars damage. Temperatures again warmed into the 80s and lower 90s in the southeastern U.S. Lakeland FL and Orlando FL reported record highs of 95 degrees.
1989-Top Hits
Miss You Much - Janet Jackson
Love Song - The Cure
Mixed Emotions - Rolling Stones
Killin' Time - Clint Black
1996-Prodigy re-launched itself as an Internet access provider on this day in 1996. A one-time leader in the online service business, the joint venture between Sears and IBM found its membership flagging in the face of competition from America Online and the increasing popularity of the Web. Sears and IBM sold the service earlier in 1996 to a cellular technology firm. Although Prodigy didn't scrap its entire proprietary service, executives made it clear that Internet access would become the company's main focus. The company went public in 1998.
2002-The legal suit against the fan who caught Barry Bond's record breaking 73rd home run at Pac Bell Park, brought three friends, claiming a promise, in exchange for a ticket to the game to split the ball's value if caught, is settled when Jay Arsenault agrees to sell the ball and divide the money. Arsenault's lawyer said had his client initially eluded the friends because of being overwhelmed by the situation.
2003--- Early editions of the N.Y. Post include an editorial claiming the Yankees lose to Boston and couldn't get the job done in Game 7 of the ALCS. Although the Bronx Bombers did trailed the Red Sox , the team rallies to beat their arch rival in 11 innings, 6-5
2005- Fats Domino returns to his Ninth Ward home for the first time since Hurricane Katrina to find it utterly destroyed, with his piano and several of his gold records among the ruined items.
2007- The section of West Grand Blvd. in Detroit, MI, that once housed the Motown studios is officially renamed "Berry Gordy Jr. Boulevard."
World Series Champions This Date
1971 Pittsburgh Pirates
1974 Oakland Athletics
1978 New York Yankees
1979 Pittsburgh Pirates
-------------------------------------------------------------

SuDoku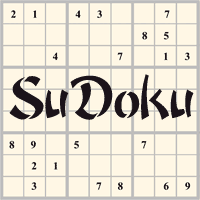 The object is to insert the numbers in the boxes to satisfy only one condition: each row, column and 3x3 box must contain the digits 1 through 9 exactly once. What could be simpler?
http://leasingnews.org/Soduku/soduko-main.htm
--------------------------------------------------------------

Daily Puzzle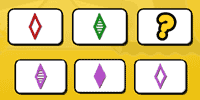 How to play:
http://www.setgame.com/set/puzzle_frame.htm
Refresh for current date:
http://www.setgame.com/set/puzzle_frame.htm
--------------------------------------------------------------


http://www.gasbuddy.com/
http://www.gasbuddy.com/GB_Map_Gas_Prices.aspx
http://www.gasbuddy.com/GB_Mobile_Instructions.aspx
--------------------------------------------------------------

Weather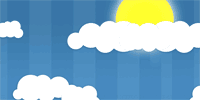 See USA map, click to specific area, no commercials
--------------------------------------------------------------

Traffic Live---
Real Time Traffic Information
You can save up to 20 different routes and check them out with one click,
or type in a new route to learn the traffic live
--------------------------------