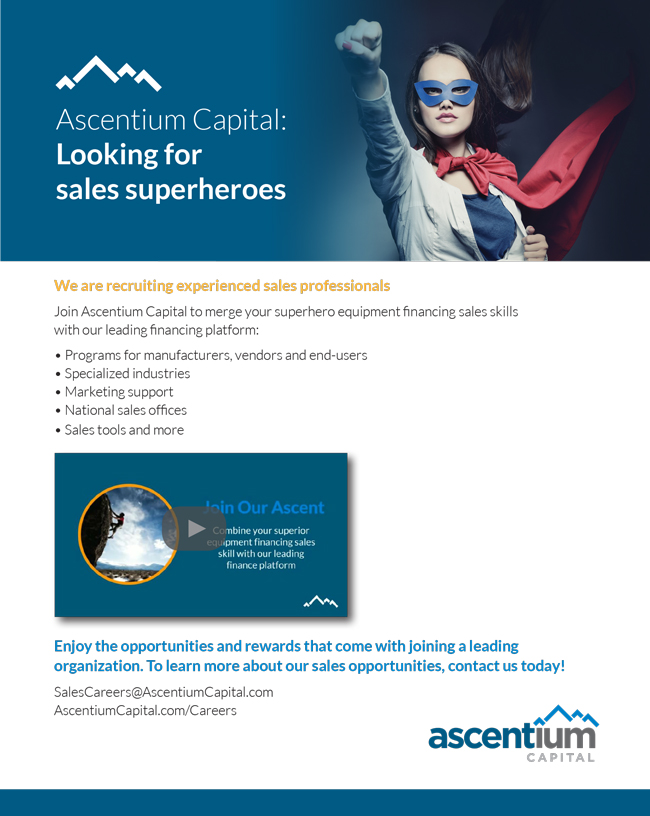 Wednesday, October 26, 2016


Today's Equipment Leasing Headlines

Balboa Capital Forced to Disclose List
of Disgruntled Customers
by Tom McCurnin, Leasing News Legal Editor
Leasing/Finance Business Up 22% in September
Reports ELFA-MFLI-25
September Unemployment Rates by State
Map
Leasing Industry Ads---Help Wanted
Ascentium Capital
Sales Make it Happen by Christopher Menkin
New Top Ten Reasons to Lease
Wells Fargo Mobile Downloads Down 7.7%
Scandal Could Cost Bank $99B Deposits/$8 Billion Revenue
No Longer taking Broker/Discounting Business
plus Leasing Companies Out of Business - Updated
Equipment Leasing and Finance Association
Announces New Board of Directors
ELFA inducts Sudhir P. Amembal
into Equipment Finance Hall of Fame
Amembal & Halladay's November Public Seminar Schedule
London and Singapore
German Shepherd/Mix
Newport Beach, California Adopt-a-Dog
Archives: Jeff Rudin Family Adopts Mindy
Finds a Loving Home
News Briefs---
CIT Reports Third Quarter 2016 Net Income of $133 Million
Income from Continuing Operations of $148 Million
Judge Approves Volkswagen's $14.7B Diesel Settlement
Automaker to Start Buy-Back
GM Third-Quarter Earnings More Than Double
Revenue reaches quarterly record of $42.83 billion
Lending Club Bets on Auto Loan Refinance
Going After $40 Billion Auto Loan Refinancing Market
Grandpa Breslow and What's in the Deck for OnDeck
by Sean Murray www.deBanked.com
My Son Dash (Chief Electrician) Was on the Ponce
One of the Ships Missiles Fired at in Red Sea
Broker/Funder/Industry Lists | Features (writer's columns)
Top Ten Stories Chosen by Readers | Top Stories last six months
www.leasingcomplaints.com (Be Careful of Doing Business)
www.evergreenleasingnews.org
Leasing News Icon for Android Mobile Device
You May have Missed---
Baseball Poem
Sports Briefs---
California Nuts Brief---
"Gimme that Wine"
This Day in American History
SuDoku
Daily Puzzle
GasBuddy
Weather, USA or specific area
Traffic Live----
######## surrounding the article denotes it is a "press release" and was not written by Leasing News nor information verified, but from the source noted. When an article is signed by the writer, it is considered a "by line." It reflects the opinion and research of the writer.


Please send a colleague and ask them to subscribe. We are free.
Email kitmenkin@leasingnews.org and in subject line: subscribe

[headlines]
--------------------------------------------------------------
Balboa Capital Forced to Disclose List
of Disgruntled Customers
by Tom McCurnin
Leasing News Legal Editor
Lessee Files Fraud Suit Over Interim Rent and Obtains Court Order to Compel Lessor to Disclose Disgruntled Customers re Interim Rent
Shopko v Balboa Capital CV 16-00099 (Central District California 2016).
Leasing News published an article about a lessor-lessee dispute involving quarterly interim rent that perhaps best describes it. (1). The scam, and I believe it to be a scam, goes something like this—the lessor's sales agent convinces the lessee to sign up for quarterly rent payments because it is so convenient. However, the documents provide that the lessee will pay interim rent between the date the lease is commenced and the first subsequent quarter. That's all well and fine, but it is to the distinct economic advantage of the lessor to delay the commencement of the lease until the next quarter, so the full 89 days of interim rent may be collected, which does not reduce the lease balance. The date of lease commencement is often confusingly set forth in the lease documents and may be up to the discretion of the lessor.
Shopko Stores Operating Company, LLC, Green Bay, Wisconsin, a lessee, filed suit over the quarterly lease scam and the lessor filed a motion to dismiss based on the contractual language against Balboa Capital Corporation, Costa Mesa, California. The problem was that the lessor's contractual language was confusing at best and sometimes was omitted from the actual lease schedule. Consequently, the court overruled and denied the lessor's motion to dismiss. Leasing News published an article regarding that practice and the court's ruling. (2)
The next chapter of this disputes concerns the right of pre-trial discovery, the qualified right of a litigant to obtain documents and information from the other side. The lessee requested lease files for all the disputes involving quarterly interim rent from the lessor. The lessor objected to the request, saying that other disputes over quarterly rent are not relevant (well, yes they are) and saying out of one side of their mouth that the request was voluminous and burdensome (over 11,000 interim rent files exist since 2012). Finally, the lessor stated that the discovery was an attempt to coerce a settlement.
It should be noted that claiming all your customers are happy campers in one breath, and then saying there are 11,000 files in another breath makes no sense to me. In addition, saying that if the customer data is released it might force a settlement plays right into the hands of the lessee and the court, who, in order to get rid of a case, might just order the release of those files. Be careful what you wish for.
The lessee was a tad more reasonable, and offered to limit the request to 200 files, 100 selected by the lessor and 100 selected by the lessee. That very reasonable offer was refused by the lessor, and this set up the instant motion to compel before a Federal Judicial Magistrate.
At the last minute, the lessee offered scores of complaints to the Better Business Bureau, to which the lessor objected. (3)
The court ruled that the lessor was required to produce all lease files involving interim rent for a two year period, which is probably greater than the compromise the lessee suggested. Lessee won, lessor lost and the disgruntled customer files for two years will have to be produced to the lessee.
Although the lessee argued that disclosing customer complaint would disrupt business and poison the well of future business, the court ruled that there was no evidence of this argument. Although the lessee untimely submitted clearly hearsay BBB complaints, the court was genuinely willing to consider them, and gratuitously stated that IF the lessee continued its deceptive quarterly interim rent scam after knowledge of complaints, that would be evidence of intentional fraud. Ouch.
What are the takeaways here?
• First, BBB Complaints are a Big Deal. No lessor is exempt from them, but the breadth of these complaints surprised even me. The list goes on and on. Lessors should attempt to resolve these complaints, lest they surface later in litigation. I wonder whether the cost of dealing with these complaints will exceed the attorneys' fees or possible judgment in the Shopkocase?
• Second, Take the High Road. I was surprised that this motion was filed, and when filed, the parties could not agree to a solution. It seemed clear to me that some discovery into this area was appropriate, because it concerned the same scam the trial judge thought enough of to keep this case active. Did the lessor honestly think it could hit this out of the park? Most courts believe in discovery. This made the lessor look it was hiding something. Readers should note that the court ordered morediscovery than the lessee's proposed compromise entailed. The lessor should have taken that offer.
• Third, Sanctions Might Have Been Awarded. I was surprised that given the lessor's failure to agree to even a modest compromise that sanctions were not awarded to the lessee. Quite frankly, the lessor dodged a bullet here.
• Fourth, This Will Open the Door to Some Embarrassing Depositions. You know, that once the lessee gets a hold of a few of these disgruntled customers, their statements will be part and parcel of a case for fraud. Per the court, those statements will be admissible and evidence of fraud. Do you think if you were the lessor, you'd want to make those BBB Complaints disappear? Maybe the lessor should follow its own prediction and settle this case. Reputation matters.
The bottom line to this case is that BBB Complaints are a big deal. If the lessor blows them off, they may come back to bite the lessor in the hind quarters, like these did.
Responses to Discovery (5 pages)
http://leasingnews.org/PDF/ResponsesDiscovery.pdf
Another Quarterly Interim Payment Scam; Readers Know the Company Well
http://leasingnews.org/archives/Sep2016/09_14.htm#another
Balboa Capital Tagged for Quarterly Payment Scam
by Tom McCurnin, Leasing News Legal Editor
http://leasingnews.org/archives/Jul2016/07_11.htm#balboa
Supplemental Authority by Shopko
http://leasingnews.org/PDF/SupplementalAuthorityShopko.pdf
Tom McCurnin is a partner at Barton, Klugman & Oetting
in Los Angeles, California.
Tom McCurnin
Barton, Klugman & Oetting
350 South Grand Ave.
Suite 2200
Los Angeles, CA 90071
Direct Phone: (213) 617-6129
Cell (213) 268-8291
Email: tmccurnin@bkolaw.com
Visit our web site at www.bkolaw.com
Previous Tom McCurnin Articles:
http://www.leasingnews.org
Previous Tom McCurnin Articles:
http://www.leasingnews.org/Conscious-Top%20Stories/leasing_cases.html
[headlines]
--------------------------------------------------------------
Leasing/Finance Business Up 22% in September
Reports ELFA-MFLI-25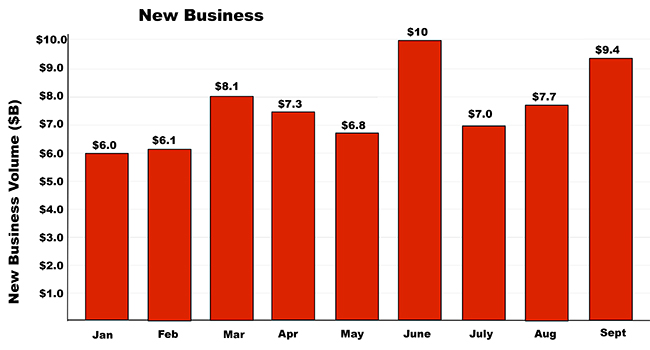 (Chart: www.leasingnews.org)
The Equipment Leasing and Finance Association (ELFA) reported business signed up for $9.4 billion in new loans, leases and lines of credit in September, 2016. The same month in 2015 was $8.4 billion.
June July August Sept.
2015 $9.5 $8.2 $6.9 $8.4
2014 $9.0 $7.8 $7.2 $9.4
2013 $8.6 $7.2 $6.4 $7.7
2012 $8.0 $6.6 $6.9 $8.2
2011 $7.3 $5.7 $5.7 $6.1
2010 $5.5 $5.6 $4.3 $5.9
2009 $5.2 $4.8 $3.7 $4.4
2008 $8.4 $6.8 $5.3 $6.5
2007 $9.1 $6.7 $6.9 $7.2
2006 $8.1 $6.2 $6.5 $6.7
2005 $5.0 $4.3 $4.3 $5.0
The Equipment Leasing & Finance Foundation reported its confidence index rose to 56.0 for October from 53.8 for September.
[headlines]
--------------------------------------------------------------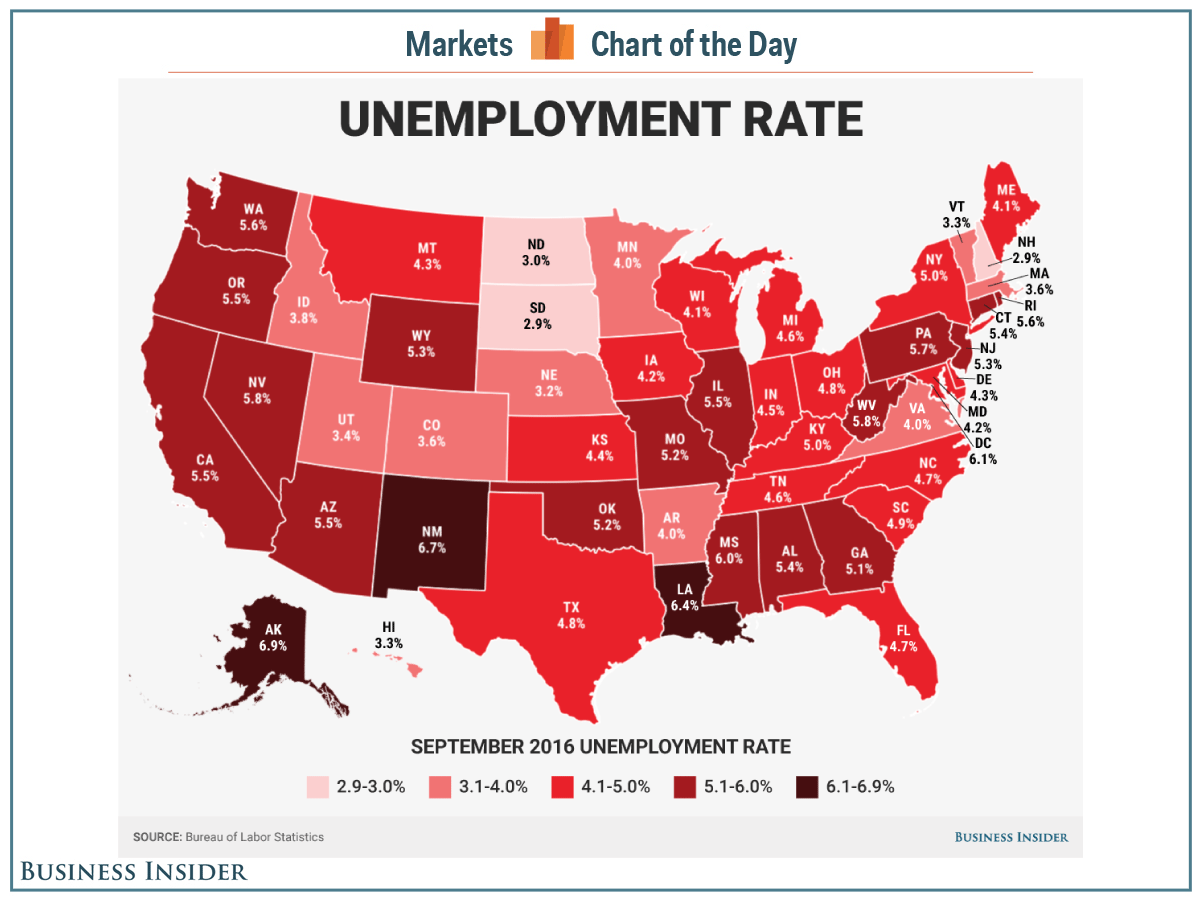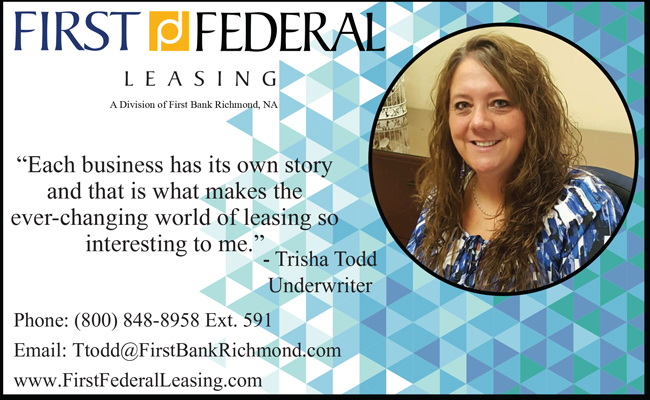 [headlines]
--------------------------------------------------------------
Sales Make it Happen
by Christopher Menkin
New Top Ten Reasons to Lease
Productivity can be increased,
Costs can be decreased---
The key is not who owns the equipment,
but the use of the equipment
Ten Advantages in Leasing:
1. Don't have the cash, lease it over time with option to purchase
2. Fixed rate of interest versus variable or changing rates in loans
3. Longer time to pay back, lower payment, better cash flow
4. Leaves other credit available for emergencies
5. Less hassle than going to my bank
6. May help cut overhead with better, faster equipment, computers,
marketing, employees, grow business.
7. May help in upgrading equipment sooner; better planning/results.
8. May increase my ability to acquire funds, plus does not dilute ownership.
9. Improves working capital cycle for cash, inventory, accounts
receivable, other short term expenses.
10. Take advantage of current depreciation allowances/ Sec. 179
Sales Makes it Happen articles:
http://www.leasingnews.org/Legacy/index.html
[headlines]
--------------------------------------------------------------
Leasing Industry Ads---Help Wanted Opportunity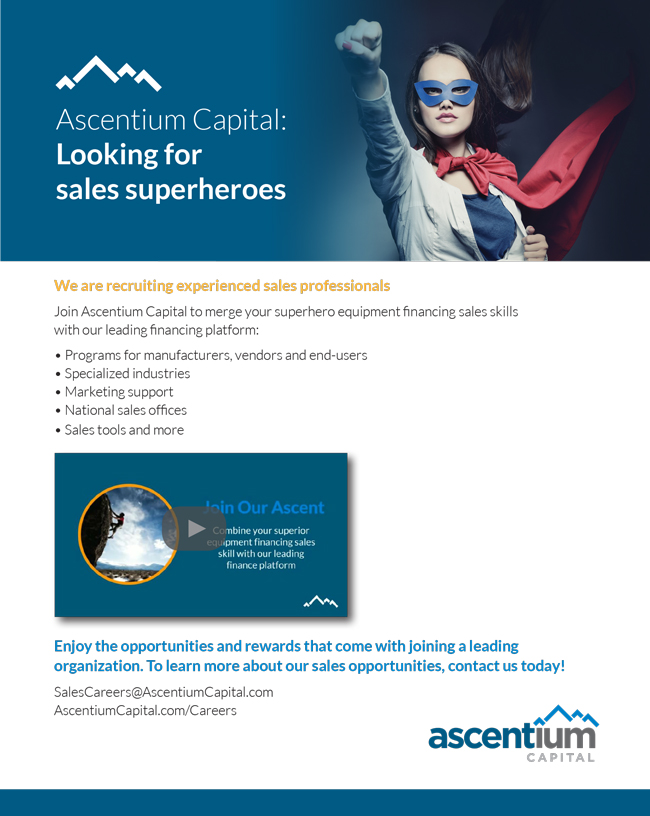 [headlines]
--------------------------------------------------------------
Wells Fargo Mobile Downloads Down 7.7%
Scandal Could Cost Bank $99B Deposits/$8 Billion Revenue
by Philip Ryan, Bank Innovation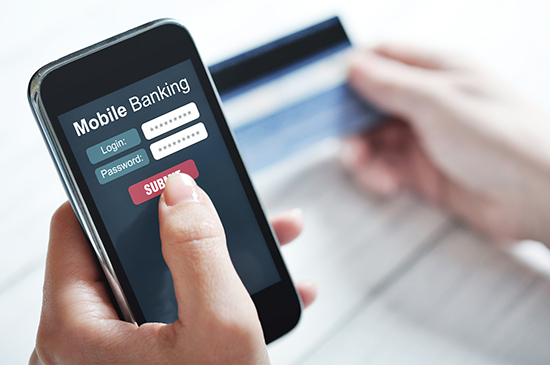 A recent report by the survey software provider SurveyMonkey indicated that mobile downloads for the bank had dropped 7.7% since the cross-selling scandal broke, while the other megabanks saw increases.
So, while Chase, BoA, and Citi saw growth within the expected range for their app downloads after the scandal, only Wells showed a significant–and negative–departure from its previous growth rate.
A quick look at App Annie yesterday did not show significant deviation for Wells Fargo. The bank was up near the top of the download rankings for finance apps just as it always is. But with the volumes the banks deal with, perhaps this is not so surprising.
Bank Innovation reached out to Wells Fargo for the bank's take on the SurveyMonkey report, which has received a lot of attention in FinTech circles. A bank spokeswoman wrote:
While we can't speak to the survey specifically, we are seeing no indication of such a trend in our data. As announced in our recent third quarter earnings, our mobile banking adoption was up through the end of August with 18.8 million active customers, and we have not seen any decline in these numbers through the end of September. We're committed to being transparent regarding business trends and we plan to provide updates on business metrics during the quarter.
October numbers, not yet in, could be more telling, but it is hard to see why the scandal, as much attention as it got, would cause customers to stop using the mobile app, or switch banks entirely, or choose another bank. Despite what the CFPB said, the situation may not be much different at other large banks.
But Wells' reputation is definitely hurting, and customers, already sour on banks, may be in a mood to make them pay. A study by the consulting firm cg42 noted the scandal could wind up costing the bank $99 billion in deposits and $4 billion to $8 billion in revenue — not peanuts, even for Wells Fargo.
But the financial crisis showed customers are slow to switch, and if all banks are the same, as the argument goes, what difference would switching make?
[headlines]
--------------------------------------------------------------
No Longer taking Broker/Discounting Business
plus Leasing Companies Out of Business

Companies with an * are no longer in business. The others are companies that were taking broker business, but announced that they no longer are accepting broker business. Many have also down-sized or are managing an existing portfolio.

More details are available in this list by company name:
http://www.leasingnews.org/list_alpha_new.htm

*ABCO Leasing Inc., Bothell, WA
*ACC Capital, Midvale, Utah (lenders running off portfolio residuals, Leasing News receiving Evergreen non-notification complaints, demanding 12 more monthly payments)
Advantage Business Capital, Lake Oswego, Oregon
AEL Financial, Buffalo Grove, Illinois
(No longer taking new broker business)
Agility Solutions Corp., Prescott, Arizona
Allegiant Partners, San Rafael, California
Alliance Financial, Syracuse, New York
*Alternative Capital, Apollo Beach, Florida
*AMC Funding, Charlotte, North Carolina
American Bank Leasing, Alpharetta, Georgia
*American Equipment Finance, Warren, New Jersey
Balboa Capital, Costa Mesa, California
Bank of the West Leasing Indirect, San Ramon, California
(Require high volume, successful brokers only)
*Bank Midwest Leasing, Overland Park, KS
Bankers Healthcare Group, Weston, FL
*Blackstone Equipment Financing, Orange, California
*Capital One Equipment Finance, Towson, Maryland
*CapitalSource Healthcare Finance, Chevy Chase, Maryland
*CapNet, Los Angeles, California
*C and J Leasing Corp, Des Moines, Iowa
*Carlton Financial Corporation, Wayzata, Minnesota
*Chase Industries, Inc., Grand Rapids, Michigan
*Chesterfield Financial, Chesterfield, Missouri
CHG-MERIDIAN U.S. Finance, Ltd, Woodland Hills, CA
(Sales Management focuses very selectively on certain brokers.)
*Churchill Group/Churchill Leasing, Jericho, NY
CIT Group (limited)
Columbia Bank Leasing, Tacoma, WA
*Columbia Equipment Finance, Danville, California
Commercial Equipment Lease, Eugene, Oregon
Concord Financial Services, Long Beach, California
*Court Square, Malvern, Pennsylvania
*Creative Capital Leasing Group, LLC, San Diego, CA
Crossroads Equipment Lease & Finance, Rancho Cucamonga, Ca
Direct Capital, Portsmouth, New Hampshire
Diversified Financial Service, Omaha, NE
* Dolsen Leasing, Bellevue/Yakima, Washington
Equipment Finance Partners, a division of Altec, Birmingham, Alabama
Evans National Leasing, Inc., Hamburg, NY
Enterprise Funding, Grand Rapids, Michigan
Enverto Investment Group, LLC, West Los Angeles, California
* Evergreen Leasing, South Elgin, Illinois
*Excel Financial Leasing, Lubbock Texas
*First Corp.(IFC subsidiary), Morton Grove, Illinois
First Federal Financial Services, Inc., Menomonee Falls, Wisconsin
First Republic Bank, San Francisco, CA
Frontier Capital, Teaneck New Jersey
*GCR Capital, Safety Harbor, Florida
GE Capital, Conn (limited)
Global Funding LLC., Clearwater, FL
*Greystone, Burlington, MA
*Heritage Pacific Leasing, Fresno, CA
*Hillcrest Bank Leasing, Overland Park, KS (Parent bank sold)
Huntington Equipment Finance, Vendor Finance Group, Bellevue, Washington
*IFC Credit Corp., Morton Grove, Illinois
Irwin Financial (Irwin Union Bank), Columbus, Indiana
Irwin Union Bank, F.S.B. (Louisville, Kentucky)
Lakeland Bank, Montville, NJ
LaSalle Systems Leasing
*Latitude Equipment Leasing, Marlton, New Jersey
*Leaf Specialty Finance, Columbia, South Carolina
*LEAF Third Party Funding, Santa Barbara, Ca.
Lombard, part of Royal Bank of Scotland, worldwide
M&T Credit (Bank)
Manufacturer's Lease Plans, Inc., Phoenix, Arizona
*MarVista Financial, Villa Park, California
*MericapCredit, Lisle, Illinois
*Meridian Healthcare Finance, San Diego, California
Merrill Lynch Financial
Midwest Leasing Group, Livonia, Minnesota
*Mount Pleasant Capital, Wexford, PA
National City, Cleveland, Ohio
*Navigator (Pentech subsidiary) San Diego, California
OFC Capital, Roswell, Georgia
Old National Bank, Evansville, Illinois
*Pentech Financial, Campbell, CA
*PFF Bancorp, Inc, Pomona, CA
Pinnacle Business Finance, Fife, Washington
*Pioneer Capital Corporation, Addison, Texas
PredictiFund, a subsidiary of Capital Access Network, Inc
*Podium Financial Group, Inc.,Costa Mesa, CA
Popular Finance, St. Louis, Missouri
Puget Sound Leasing, Seattle, Washington
Radiance-Capital, Tacoma, WA
Rational Technology Solutions, Rolling Meadows, IL
*Reliant National Finance, Jacksonville, Florida
Sandy Springs, Olney, MD
*Securities Equipment Lsg. (SEL, Inc.), Glendora, CA
*Select Equipment Leasing Co., Concord, CA
* Sharpe Financial Network, Phoenix, Arizona
Sovereign Bank, Melville, New York
Specialty Funding, Albuquerque, NM
*Studebaker-Worthington Leasing, Corp., Jerico, NY
(part of sale from Main Street Bank to Ascentium Capital)
Sun Trust Equipment Finance & Leasing, Baltimore, Maryland
*SunBridge Capital, Mission, Kansas
Suncoast Equipment Funding Corp., Tampa, Florida
TCF Equipment Finance, Minnetonka, Minnesota
TechLease, Morgan Hill, California
*Tennessee Commerce Bank, Franklin, Tennessee
Textron Financial
*Triad Leasing & Financial, Inc., Boise, Idaho
*TriStar Capital, Santa Ana, California
*Union Capital Partners, Midvale, Utah
US Bank, Manifest Funding, Marshall, Minnesota
(new requirement: large yearly funding)
US Bank, Middle-Market, Portland, Oregon
Velocity Financial Group, Rosemont, Illinois
VenCore, Portland, Oregon (former company Len Ludwig)
*Vision Capital, San Diego, California
Wachovia Bank Leasing
*Warren Capital, Novato, California
*Washington Mutual Financial
Western Bank, Devils Lake, ND
*Westover Financial, Inc., Santa Ana, California

(Note: Should a company policy have changed, please contact kitmenkin@leasingnews.org)

Funders looking for new Brokers:
http://www.leasingnews.org/Funders_Only/New_Broker.htm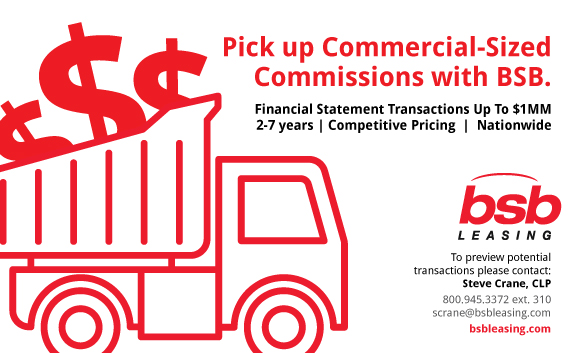 [headlines]
--------------------------------------------------------------
### Press Release ###############################
Equipment Leasing and Finance Association
Announces New Board of Directors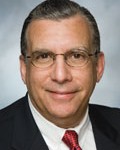 Anthony Cracchiolo, President and CEO of
U.S. Bank Equipment Finance, Elected ELFA Chairman

PALM DESERT, CALIFORNIA - During the 55th Annual Convention of the Equipment Leasing and Finance Association (ELFA), the association announced its new Board of Directors and Officers who will serve during the next 12 months. Anthony Cracchiolo, President and CEO of U.S. Bank Equipment Finance, is the new Chairman of the Board and David Schaefer, Founder and CEO of Orion First, is now Chairman-Elect. The Chairman-Elect and new Board members were recommended by ELFA's Nominating Committee and approved by a vote of the general membership.
"We are very fortunate to have Tony Cracchiolo serving as Chairman of the Board of Directors for 2017," said ELFA President and CEO Ralph Petta. "Tony's vision and leadership skills combined with his industry knowledge and commitment to our association will be tremendous assets to the ELFA membership and the industry at large in the coming year."
"As our industry evolves, I am proud and encouraged that the ELFA continues to have such an influential role in the financial marketplace. Given the high degree of engagement of our members and the guidance and support of the ELFA staff and leadership team, I am truly honored to take on the role of Chairman of the Board," said Cracchiolo. "I look forward to continuing the important work that is already underway, furthering the evolution of our association and rising to the challenges ahead."
Cracchiolo is a 35-year veteran of the financial industry. In his current position, he leads and oversees all operations of U.S. Bank Equipment Finance, which is composed of nine business units, delivering products and services through both direct and vendor channels. The direct businesses include capital equipment, small business, technology finance, government leasing and finance. The vendor channel businesses include office equipment vendor services, healthcare vendor services, manufacturing vendor services and technology vendor services, as well as the division's syndications group. Prior to joining U.S. Bank, Cracchiolo held the position of Managing Director of CitiCapital Vendor Finance for Business Technology.
An active participant in ELFA, Cracchiolo has served on the ELFA Board of Directors since 2010. In addition to his current position on the Board, he has been a member of ELFA's Executive, Personnel, Nominating, Investment and Audit Committees, as well as the Captive and Vendor Finance Business Council Steering Committee. In 2015 he served as a Trustee of the Equipment Leasing & Finance Foundation.
Cracchiolo holds a bachelor's degree in management science, computer science and mathematics from City University of New York and a master's degree in computer science from New York Institute of Technology. He is also a graduate of the University of Michigan Executive Program. He has served on the Development Committee of New York City's YMCA since 2012.

2017 ELFA Board of Directors
The newly elected members of the ELFA Board of Directors include:
James Cress, Vice President & General Manager, Stryker Flex Financial Michael
Marjorie Krumholz, Partner, Thompson Coburn LLP
Matthew LeSage, COO, Wells Fargo Equipment Finance
Brian Madison, President, Trinity Industries Leasing Co.
Robert Neagle, President, Merchant Finance, Ascentium Capital LLC
The following individuals were elected by the membership to serve as ELFA Vice Chairs: Jud Snyder, President, BMO Harris Equipment Finance; Martha Ahlers, Vice President and COO, United Leasing; and Larry Smilie, Managing Director, Capital Markets, Banc of America Leasing. Robert Boyer, President, Susquehanna Commercial Finance, will serve as Treasurer. Paul Stilp, ELFA's Chief Financial and Operating Officer, continues to serve as Secretary.
William Stephenson, CEO and Chairman of the Executive Board of DLL, is Immediate Past Chairman. Other members of the Board are:
Andrew Bender, CEO, GSG Financial
Michael Campbell, CEO, International Decision Systems
Aylin Cankardes, President/Founder, Rockwell Financial Group
Michael DiCecco, President, Huntington Equipment Finance
John Evans, Executive VP, Equipment Finance Division, Bank of the West
Lori Frasier, Senior Vice President Strategy and Performance Management, Key Equipment Finance
David Gilmore, Senior Vice President, Region 4, John Deere Financial
Brian Holland, President & CFO, Fleet Advantage
Gary LoMonaco, Vice President & Treasurer, Forsythe/McArthur Associates
Sanjay Kumar, Senior Director, Worldwide Technology and Channel Financing, Cisco Systems Capital
David Mirsky, CEO, Pacific Rim Capital
William Phelan, President, PayNet
About ELFA
The Equipment Leasing and Finance Association (ELFA) is the trade association that represents companies in the $1 trillion equipment finance sector, which includes financial services companies and manufacturers engaged in financing capital goods. ELFA members are the driving force behind the growth in the commercial equipment finance market and contribute to capital formation in the U.S. and abroad. Its 580 members include independent and captive leasing and finance companies, banks, financial services corporations, broker/packagers and investment banks, as well as manufacturers and service providers. For more information, please visit www.elfaonline.org.
##### Press Release ############################

(Leasing News provides this ad "gratis" as a means
to help support the growth of Lease Police)
[headlines]
--------------------------------------------------------------
##### Press Release ############################
ELFA inducts Sudhir P. Amembal
into Equipment Finance Hall of Fame

Sudhir Amembal
Amembal & Halladay
The Equipment Leasing and Finance Association (ELFA) has named Sudhir P. Amembal, Chairman and CEO of Amembal & Halladay, to the 2016 Class of the Equipment Finance Hall of Fame. The official induction ceremony took place on October 22 at the Chairman's Dinner preceding the ELFA Annual Convention. He is the only inductee for 2016; and, since the inception of the Hall of Fame, is the only service provider to be inducted.
"We congratulate Sudhir for being inducted to the Hall of Fame," said Ralph Petta, President and CEO of ELFA. "As a renowned industry educator, author and consultant, he has contributed immensely to the understanding and growth of the equipment finance industry in the United States and around the world."
In his acceptance speech, Sudhir said, "I am, of course, honored to be inducted into the Hall of Fame; and, I am overwhelmed to be the only recipient this year. What Amembal & Halladay has done is well documented; what we have received in return is not. We have had the incredible opportunity to be of service to the global leasing industry; and, the friendships we have forged along the way have been priceless."
Sudhir began his professional career in lease education, consultancy and publications in 1978 by co-founding Amembal & Halladay, which has trained over 80,000 leasing professionals throughout the world. He has conducted technical presentations on leasing in more than 85 countries.
He has authored or co-authored 16 books on leasing, including: Winning With Leasing, Operating Leases: The Complete Guide, International Leasing: The Complete Guide, The Handbook of Equipment Leasing, Lease Securitization, A Guide to Accounting for Leases, and A Guide to Captive Finance Company Equipment Leasing.
As a government advisor, Sudhir has served as a leasing consultant to more than 20 governments, reviewing the overall leasing industry in each country and devising strategic recommendations to facilitate the growth of the industry.
Sudhir chaired each annual World Leasing Convention from 1993 until its discontinuance in 2013. He is the co-organizer and chair of the annual China Global Leasing Forum.
He serves on the Advisory Board of OPC Asset Solutions, a prominent asset life cycle management company in India, and as Chief Advisor to CMIG Leasing, one of the most prominent leasing companies in China.
From 1997 to 2002, he served as Chairman of Amembal Capital Corporation, a middle market leasing company. Prior to establishing Amembal & Halladay, he was a member of the faculty at the College of Business, University of Utah, and before that, he worked for Ernst & Young in New York City. He has a Bachelor of Commerce from the University of Bombay, India, an M.B.A. from the University of Utah and is a CPA qualified to practice in New York.
The ELFA Board of Directors established the Equipment Finance Hall of Fame in 2014 to annually recognize individuals who have made unique, significant or lasting contributions to the equipment finance industry throughout their careers.
##### Press Release ############################
[headlines]
--------------------------------------------------------------
#### Press Release ############################
Amembal & Halladay's November Public Seminar Schedule
London and Singapore
A Special Incentive to Attend Either or Both
OUR LONDON OFFERING
IFRS 16 – Managing the Changes to Lease Accounting
November 7 - 8 / Instructor: Shawn Halladay
The IASB is now requiring the asset and liability for almost all leases to be recognized on lessees' balance sheets. An important element of the seminar, of course, is to recap and explain the complex new lease accounting rules. The key objective, however, is to create participant value by going well beyond the basics and adding a strong, practical emphasis on implementing and applying the rules. You will be guided through this impending complex and high-impact changes and show you how to best navigate them for your company to succeed and survive.
Download our London brochure.

OUR SINGAPORE OFFERINGS
Operating Leases – Maximizing Benefits, Minimizing Risks
November 15 – 16 / Instructor: Sudhir Amembal

Operating leases provide the customer with a host of benefits that finance leases do not; and, simultaneously allow the lessor to benefit from profit sources not found in finance leases. The product will soon face dramatic changes in light of the new accounting rules; yet, because of the numerous significant benefits it delivers, it will continue to remain extremely viable.

Residual Setting and Asset Management – A Case Study Approach
November 17 / Instructor: Shawn Halladay

Use hands-on case studies to learn about the skills and knowledge necessary to create the added customer value of fair market value leases. This course will illustrate the approach and techniques necessary to successfully navigate the opportunities of managing leased assets.

Lease Pricing – How to Profitably Meet Customer Needs
November 18 / Instructor: Shawn Halladay

This seminar will assist lessors in creating transactions that meet both customer needs and internal profit requirements. Practical application of the course content through case studies and real world examples will add extra value to the learning experience.

Download our Singapore brochure.

As a gesture of our gratitude, we are happy to offer you or anyone else from your company, a 20% discount if three or more attend any of the seminars at either venue. The three or more do not have to attend the same seminar or the same venue; however, to avail of the discount, please note that all registrations and payment for such must be received at the same time.
November's seminars are the perfect opportunity to learn; refresh/enhance your expertise; and, get up-to-date on the leasing industry's most discussed topics and practices. REGISTER NOW FOR ONE OR BOTH LOCATIONS!
To register for the above seminars or, if you would like more information on such, please contact us at kelly@amembalandhalladay.com.
#### Press Release ##############################
[headlines]
--------------------------------------------------------------
German Shepherd/Mix
Newport Beach, California Adopt-a-Dog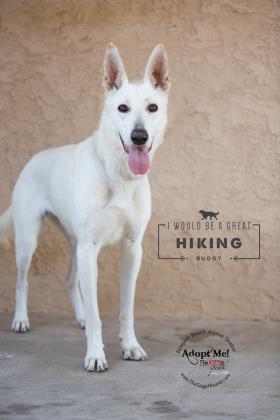 Athena

Animal ID: 33398776
Breed: German Shepherd/Mix
Age: 2 years 28 days
Sex: Female
Size: Large
Color: White
Spayed
Intake Date: 10/7/2016
Animal Adoption Information
http://nbpd.org/community/animal_control/adoption_info.asp
Adopt a Pet
http://www.adoptapet.com/
[headlines]
--------------------------------------------------------------
Archives: Jeff Rudin Family Adopts Mindy
Finds a Loving Home
Mindy
Labrador Retriever Mix
Female
11 Months Old
80 Pounds

http://leasingnews.org/archives/Aug2015/8_14.htm#adopt
TODAY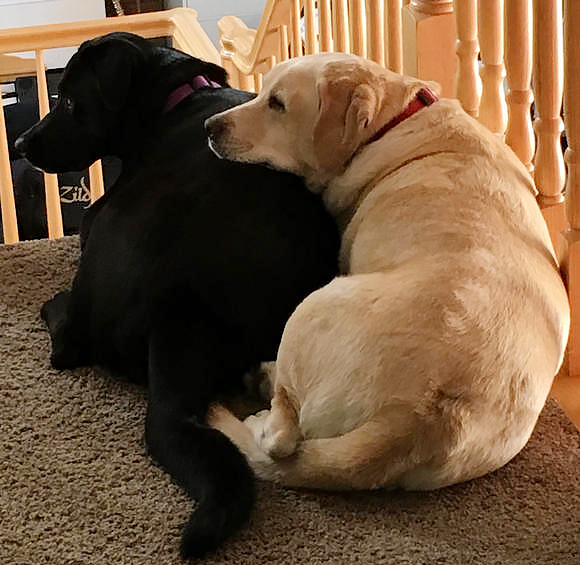 "Skye (our awesome rescue) is the black lab/akita mix with our Bentley. They are best of friends and she is a fantastic pet. We feel very lucky."
Jeff Rudin
Quail Financial Solutions
JeffR@quailcap.com
[headlines]
--------------------------------------------------------------

News Briefs---
CIT Reports Third Quarter 2016 Net Income of $133 Million
Income from Continuing Operations of $148 Million
http://news.cit.com/press-release/financial-news/cit-reports-third-quarter-2016-net-income-133-million-065-diluted-share
Judge Approves Volkswagen's $14.7B Diesel Settlement,
Automaker to Start Buy-Back
https://www.ftc.gov/news-events/press-releases/2016/10/federal-judge-approves-ftc-order-owners-certain-volkswagen-audi?utm_source=govdelivery
GM Third-Quarter Earnings More Than Double
Revenue reaches quarterly record of $42.83 billion
http://www.wsj.com/articles/general-motors-third-quarter-earnings-more-than-double-1477395486
Lending Club Bets on Auto Loan Refinance
Going After $40 Billion Auto Loan Refinancing Market
http://debanked.com/2016/10/lending-club-bets-on-auto-loan-refinance/
Grandpa Breslow and What's in the Deck for OnDeck
by Sean Murray www.deBanked.com
http://debanked.com/2016/10/grandpa-breslow-and-whats-in-the-deck-for-ondeck/
My Son Dash (Chief Electrician) Was on the Ponce
One of the Ships Missiles Fired at in Red Sea
http://www.militarytimes.com/articles/attacks-on-navy-ships-will-likely-warrant-rare-combat-ribbons

(Leasing News provides this ad as a trade for appraisals
and equipment valuations provided by Ed Castagna)


[headlines]
--------------------------------------------------------------


--You May Have Missed It
Self-driving truck goes 120 miles for $470 Budweiser delivery
http://nypost.com/2016/10/25/self-driving-truck-goes-120-miles-for-470-budweiser-delivery/

--------------------------------------------------------------
Baseball Poem
The Catcher Learns the Motion
by Tim Peeler
and is often the hub of the movements,
he reads the Morse code of the pitcher
and returns the speech of the dumb,
he loves the sphere and its ridges,
rips it from the tight mitt
with or against the seams
whistles it from a frog squat.
the catcher learns
he is the hat of the hat dance,
the pitcher may think himself
the center of gravity,
but the catcher
waits at the apex of the great angles,
slaps the leather trap
on the errant razor
as it spits up from the dust.
the catcher imprints the motions of the hitters,
checks the rhythm of their passages,
knows he must slip an extra measure
at the end of their cha-cha-cha,
the catcher is the great disturber,
can cock twice on his return throw,
spit on the plate, call for the "buzzer"
block the ump's clear visage,
bilingual kamikaze
chattering like a wired chimp,
muttering with silent busted digits,
sacrificing legs
to the varicose crouch and
the ruinous crunch
of the few that get through
to thin armor.
--
Touching All Bases
Poems from Baseball
Tim Peeler
www.mcfarlandpub.com

[headlines]
--------------------------------------------------------------
Sports Briefs----
Indians defeat Cub is Game One of World Series
https://www.washingtonpost.com/sports/indians-defeat-cubs-6-0-in-game-1-of-the-world-series-behind-kluber-miller/2016/10/25/3a193dc2-9afc-11e6-a0ed-ab0774c1eaa5_story.html
Cowboys News: Dak Prescott Likely To Start
At Least Next Two Games
http://www.bloggingtheboys.com/2016/10/24/13378208/cowboys-news-dak-prescott-likely-to-start-at-least-next-two-games-tony-romo-return-delayed
Giants release Josh Brown
after NFL reopens domestic abuse investigation
http://www.usatoday.com/story/sports/nfl/giants/2016/10/25/josh-brown-released-ex-wife-abuse/92730962/
Report: 49ers worst franchise in American sports
http://49ers.pressdemocrat.com/report-49ers-worst-franchise-american-sports/
Where do Chargers go if voters reject stadium bid?
http://www.usatoday.com/story/sports/nfl/chargers/2016/10/25/stadium-ballot-measure-vote-downtown-los-angeles-dean-spanos/92727440/
NFL Sunday Night ratings down 15%,
anthem protest theory picks up credibility
http://www.fiercecable.com/cable/nfl-sunday-night-overnights-down-15-percent-anthem-protest-theory-picks-up-credibility

Chicago Cubs World Series could break retail records
http://www.fierceretail.com/stores/chicago-cubs-world-series-could-break-retail-records


[headlines]
--------------------------------------------------------------

California Nuts Briefs---
In 12-Month Period, California Adds 30,900 Construction Jobs
http://www.sdbj.com/news/2016/oct/23/12-month-period-state-adds-30900-construction-jobs/
No Vacancies in California? Housing Report Begs to Differ
http://www.nytimes.com/interactive/2016/10/26/business/vacant-la-sf.html?ref=business&_r=0
Michelin: 54 Bay Area restaurants earn stars;
Adega lands San Jose its first
http://www.eastbaytimes.com/2016/10/25/michelin-adega-earns-star-for-portuguese-cuisine-san-jose/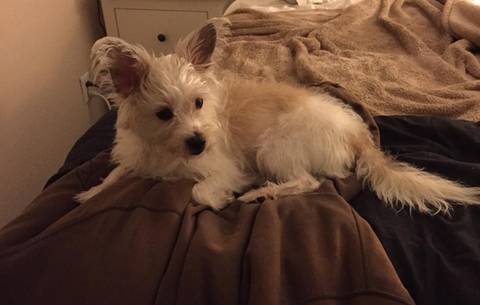 Owner distraught after dog goes missing
from Sacramento pet resort- Reward Offered
http://www.sacbee.com/entertainment/living/pets/article110250397.html
(Leasing News provides this ad as a trade for investigative
reporting provided by John Kenny)

[headlines]
--------------------------------------------------------------



"Gimme that Wine"

http://www.youtube.com/watch?v=EJnQoi8DSE8

Willd Weather Means the World Will Have Less Wine
http://abc30.com/food/wild-weather-means-the-world-will-have-less-wine-/1570468/
Harney Lane Winery steeped in tradition, quality, innovation
http://westernfarmpress.com/grapes/harney-lane-winery-steeped-tradition-quality-innovation
Has the Sizzle Left Wine Flash Sales?
http://www.winesandvines.com/template.cfm?section=news&content=175984
With new restaurant, Francis Ford Coppola turns to American Indian cuisine
http://www.sfchronicle.com/restaurants/article/With-new-restaurant-Francis-Ford-Coppola-turns-10075238.php?ipid=gsa-sfgate-result
Louis Latour Makes Waves in Beaujolais
http://www.wine-searcher.com/m/2016/10/louis-latour-makes-waves-in-beaujolais
Majority of U.S. Senate Now Supports Federal Excise Tax Reform
http://hosted.verticalresponse.com/931463/521d7d6a71/1549827685/a3a8bd6e85/
Jefford on Monday: The ultimate terroir wine
http://www.decanter.com/wine/wine-regions/alsace/ultimate-terroir-wine-alsace-337417/

Free Mobile Wine Program
http://leasingnews.org/archives/Feb2010/2_26.htm#mobile
Wine Prices by vintage
http://www.winezap.com
http://www.wine-searcher.com/
US/International Wine Events
http://www.localwineevents.com/
Leasing News Wine & Spirits Page
http://two.leasingnews.org/Recommendations/wnensprts.htm

[headlines]
----------------------------------------------------------------
This Day in American History
1682 - William Penn accepted the area around the Delaware River from the Duke of York. In 1681, King Charles II handed over a large piece of his American land holdings to William Penn to satisfy a debt the king owed to Penn's father. This land included present-day Pennsylvania and Delaware. Penn immediately sailed to America and his first step on American soil took place on this day in New Castle. On this occasion, the colonists pledged allegiance to Penn as their new proprietor, and the first general assembly was held in the colony. Penn then journeyed up river and founded Philadelphia. However, Penn's Quaker government was not viewed favorably by the Dutch, Swedish, and English settlers in what is now Delaware so they almost immediately began petitioning for their own assembly. In 1704, they achieved their goal when the three southernmost counties of Pennsylvania were permitted to split off and become the new semi-autonomous colony of Lower Delaware. As one of the earlier supporters of colonial unification, Penn wrote and urged for a union of all the English colonies in what was to become the United States of America. The democratic principles that he set forth in the Pennsylvania Frame of Government served as an inspiration for the US Constitution.
1749 – The colony of Georgia reversed itself and declared slavery legal.
1774 - The First Continental Congress adjourned in Philadelphia. The First Continental Congress was a meeting of delegates from twelve of the thirteen colonies that met on September 5 to October 26, 1774 in Philadelphia. It was called in response to "The passage of the Coercive Acts," also known as Intolerable Acts, by the Colonial Americans, by the British Parliament. The Intolerable Acts had punished Massachusetts for the Boston Tea Party. The Congress was attended by 56 delegates appointed by the legislatures of twelve of the thirteen colonies. Georgia declined to send delegates because they were hoping for British assistance with Native American problems on its frontier and did not want to upset the British. The Congress met briefly to consider options, including an economic boycott of British trade; rights and grievances; and petitioned King George III for redress of those grievances. The Congress also called for another Continental Congress in the event that their petition was unsuccessful in halting enforcement of the Intolerable Acts. Their appeal to the Crown had no effect, and so the Second Continental Congress was convened the following year to organize the defense of the colonies at the onset of the Revolution. The delegates also urged each colony to set up and train its own militia.
1774 - Minutemen were selected in the American colonies. The terms militia and minutemen are sometimes used interchangeably, but there was a difference between them. Militias were military units formed to protect their towns from foreign invasion. Minutemen, on the other hand, were a small elite force, hand-picked by militia commanders, which were required to be able to assemble quickly. Usually 25 years of age or younger, they were chosen for their enthusiasm, reliability, and physical strength. Usually about a fourth of the militia served as Minutemen. Although today Minutemen are thought of as originating in the War for Independence, they actually began in Massachusetts during as early as 1645. Equipped with matchlocks or pikes, they were to report within half an hour of being warned. One thing the Minutemen lacked was central leadership, a flaw that would lead to their dissolution. At Concord, Minutemen companies from Concord, Acton, Littleton, and other towns combined their units. They were sent to the North Bridge in Concord with a number of light infantry. After a few volleys were fired, the British light infantry retreated back to the Concord Common area. Lacking central command, each company of Minutemen chose their own action and they did not pursue the redcoats. In the running battle that ensued fifteen miles back to Boston, the Massachusetts militia would see their last action as Minutemen in history. The militia would go on to form an army, surrounding Boston and inflicting heavy casualties on the British army at Bunker and Breed's Hill.
1775 - King George III went before Parliament to declare the American colonies in rebellion, and authorized a military response to quell the Revolution.
1776 – Benjamin Franklin departed for France on a mission to seek French support for the Revolution
1785 - The first mule born in the United States was bred from a jackass sent to President George Washington, which arrived this day in Boston. The exportation of full-blooded jacks from Spain was prohibited, but King Charles III of Spain, learning of Washington's interest, sent him two jacks and two jennets. Mules became the staple of farmers in the US for many years to come. Washington was also the first to start producing whiskey in the United States in wooden barrels. His farm manager was from Scotland, had a plan for the surplus corn and other plantings they could not sell to turn into whiskey to trade and store. Washington looked into it and made the investment. While others were making this product in America, Washington decided to expand the product and use wooden barrels as they did in Scotland to store the whiskey, and also age it. Most domestic whiskey was distilled, bottled, and sold or stored. Washington's one and five-year-old whiskey was sought after and if you tour his house and property, there are still examples of this product for view, some in special wooden boxes, another idea he had to make it different than the rest. Like Jefferson, Washington was a "farmer" but a businessman looking for new ideas and products.
1787 - "Federalist Papers," originally published as "The Federalist," a series of 85 articles written under the pen name of Publius by Alexander Hamilton, James Madison, and John Jay, were published and called for ratification of the Constitution. Madison, widely recognized as the Father of the Constitution, would later go on to become President of the United States. Jay would become the first Chief Justice of the US Supreme Court. Hamilton would serve in the Cabinet as the first Secretary of the Treasury and become a major force in setting economic policy for the US.
1825 - The Erie Canal, the first US major man-made waterway, was opened in 1825, providing a water route from Lake Erie to the Hudson River. It originally ran about 363 miles from Albany to Buffalo. It was built to create a navigable water route from New York City and the Atlantic Ocean to the Great Lakes. First proposed in 1807, its construction started July 4, 1817, and the canal cost $7,602,000. Cannons fired and celebrations were held all along the route for the opening. It enhanced commerce and the expansion of the country westward.
1850 - Reports from Sacramento City, California, say 57,000 miners are at work in the gold fields.
1858 - Hamilton Smith of Philadelphia, PA, obtained a patent for a washing machine with rotary motion. It was equipped with a crank that was turned by hand, caused a perforated cylinder with a wooden shell to revolve. Smith continued to improve his machine and in 1863 secured patent protection on a self-reversing-motion attachment to the machine.
1859 - New York City had its earliest substantial snow of record as four inches blanketed the city.
1861 – The Pony Express ceased operations. During its 19 months of operation, it reduced the time for messages to travel between the oceans to about 10 days. From April 3, 1860, it became the West's most direct mean of east–west communication before the telegraph was established and was vital for tying the new state of California with the rest of the US.
1881 – Gun Fight at OK Corral. Newspapers, the media, the enactment at fairs and circuses that traveled the country have made this 30 second event the defining moment of the wild west. In the small town of Tombstone, Arizona Territory, the famous gun fight occurred when a group of drunken ranch hands threatened to kill the popular town gamblers and players, and Wyatt Earp, Morgan Earp, Virgil Earp, and Doc Holliday if they didn't get out of Tombstone. The whole town watched to see the outcome. In the 1880's, Tombstone was largest city between St. Louis and San Francisco and had become the most cultivated city in the West. (Underground water found in the mines and falling silver prices ended Tombstone's mining and population boom in 1886). On October 26, 1881, Virgil received word that the cowboys were gathering at the O.K. Corral, and that they were armed, which was against city law. Doc met the Earps on Fourth Street on their way to the O.K. Corral and demanded that he be allowed to join them in their little walk. Five men, potential killers, lay in wait. When Wyatt Earp and Billy Clanton opened the battle, Doc shot Billy in the chest, then cut Tom McLaury down with a double charge of buckshot. The life was blasted from McLaury before he struck the ground. Although, Wyatt allowed Ike Clanton to run from the fight scene, Holliday was not so generous. He was a lady's man, a dentist who made his living gambling, a known drug addict and alcoholic, who was the angriest. He threw two shots at Ike as he fled, missing him narrowly. A bullet from Frank McLaury cut into Doc's pistol holster and burned a painful crease across his hip. Doc's return shot smashed into McLaury's brain. Less than thirty seconds after the opening shot, three men lay dead and three were wounded. Doc had shot each of the dead cowboys at least once. Virgil had been shot in the leg and Morgan through both shoulders. Only Wyatt Earp has survived the fight untouched. He later traveled the West, promoting the famous gun fight, and was known as a man who also made his living by gambling and the support of women who were attracted to this handsome, traveling man. Tom and Frank McLaury and Billy Clanton are among those buried in Tombstone's infamous Boot Hill Cemetery, visited by many tourists yearly. Tombstone had survived the Great Depression and removal of the County Seat to Bisbee, located 25 miles south of Tombstone. Tombstone's survival in the 1930's earned it the title of the "Town Too Tough to Die," as reported by the St. Louis Post Dispatch in 1932. In 1962, the Department of the Interior named Tombstone a Registered Historic Landmark. The late 1950's television show "The Life and Legend of Wyatt Earp," starring handsome Hugh O'Brien with his famous flat hat and long-barreled pistol, was one of the highest rated shows of its time. It was considered the first "adult" TV western. My late father, Lawrence Menkin, wrote many of the episodes. Following the cowboy movie re-runs in the early 1950's as television was primarily local, when it became a network medium, westerns became the rage among viewers.
http://www.ok-corral.com/
http://www.fiftiesweb.com/tv/wyatt-earp.htm
http://www.mnc.net/we.htm
1899 - William Julius "Judy" Johnson (d. 1989) was born in Snow Hill, MD. He was considered one of the greatest third basemen in the Negro Leagues and he played for the Hillsdale Club, the Homestead Grays and the Pittsburgh Crawfords from 1921 to 1936. Johnson was elected to the Baseball of Fame in 1975.
1911 - Singer Mahalia Jackson (d. 1972) birthday, New Orleans. (Some wonderful albums are available of this singer.)
1911 – Pro Football Hall of Fame coach Sid Gillman (d. 2003) was born in Minneapolis. An innovator, Gillman's insistence on stretching the football field by throwing deep downfield passes, now known as the vertical passing game, instead of short passes at the sides of the line of scrimmage, was instrumental in making football into the modern game that it is today. After coaching in college through 1954, he moved to the NFL and AFL where his 1963 San Diego Chargers won the AFL Championship. He is the sole coach in the history of American football to have earned Hall of Fame induction into both the Pro Football and College Football Halls.
1913 - Bandleader Charlie Barnet (d. 1991) born, New York City.
1916 - Margaret Sanger arrested for obscenity (advocating birth control)
http://womenshistory.about.com/library/bio/blbio_margaret_sanger.htm
1919 - The temperature at Bismarck, ND, plunged to ten degrees below zero, the earliest subzero reading of record for the city, and a record for the month of October.
1919 - Edward William Brooke III (d. 2015) was born in Washington, DC. He became the first African American popularly elected to the US Senate in 1966. He was elected to the Senate as a Republican from Massachusetts, defeating former Massachusetts governor Democrat Endicott Peabody in a landslide. He served for two terms, and was defeated by Paul Tsongas in 1978.
1927 - Tenor sax player Warne Marsh (d. 1987) was born in LA.
1927 - Adelaide Hall records "Creole Love Call" with Duke Ellington.
1934 - Cole Porter records "You're The Top."
1935 - The NBC Radio show "Lux Radio Theatre" presents its newest find -- a 12-year-old girl singer named Judy Garland.
1936 – The first electric generator at Hoover Dam went into full operation.
1940 – Detroit Tigers outfielder Hank Greenberg won the MVP in the AL while Cleveland Indians P Bob Feller finished second. Greenberg hit .340 with 41 home runs and 150 RBI, while Feller posted a 27-11 record with a 2.61 ERA. Having won the award in 1935 as a first baseman, Greenberg becomes the first player to win the MVP again playing a different position.
1942 - In the Battle of the Santa Cruz Islands at Guadalcanal, one U.S. aircraft carrier, Hornet, sunk and another aircraft carrier, Enterprise, was heavily damaged, while two Japanese carriers and one cruiser are heavily damaged.
1942 - PAIGE, MITCHELL, Medal of Honor
Rank and organization: Platoon Sergeant, U.S. Marine Corps. Place and date: Solomon Islands, 26 October 1942. Entered service at: Pennsylvania. Born: 31 August 1918, Charleroi, Pa. Citation: For extraordinary heroism and conspicuous gallantry in action above and beyond the call of duty while serving with a company of marines in combat against enemy Japanese forces in the Solomon Islands on 26 October 1942. When the enemy broke through the line directly in front of his position, P/Sgt. Paige, commanding a machinegun section with fearless determination, continued to direct the fire of his gunners until all his men were either killed or wounded. Alone, against the deadly hail of Japanese shells, he fought with his gun and when it was destroyed, took over another, moving from gun to gun, never ceasing his withering fire against the advancing hordes until reinforcements finally arrived. Then, forming a new line, he dauntlessly and aggressively led a bayonet charge, driving the enemy back and preventing a breakthrough in our lines. His great personal valor and unyielding devotion to duty were in keeping with the highest traditions of the U.S. Naval Service.
1944 - The United States Navy beat the Japanese at Leyte Gulf in the Philippines after three days of what is seen as one of history's great sea battles. More than 30 ships were sunk, most of them Japanese including their last four aircraft carriers.
1946 - CARSWELL, HORACE S., JR., (Air Mission) Medal of Honor
Rank and organization: Major, 308th Bombardment Group, U.S. Army Air Corps. Place and date: Over South China Sea, 26 October 1944. Entered service at: San Angelo, Tex. Birth: Fort Worth, Tex. G.O. No.: 14, 4 February 1946. Citation: He piloted a B-24 bomber in a one-plane strike against a Japanese convoy in the South China Sea on the night of 26 October 1944. Taking the enemy force of 12 ships escorted by at least 2 destroyers by surprise, he made 1 bombing run at 600 feet, scoring a near miss on 1 warship and escaping without drawing fire. He circled. and fully realizing that the convoy was thoroughly alerted and would meet his next attack with a barrage of antiaircraft fire, began a second low-level run which culminated in 2 direct hits on a large tanker. A hail of steel from Japanese guns, riddled the bomber, knocking out 2 engines, damaging a third, crippling the hydraulic system, puncturing 1 gasoline tank, ripping uncounted holes in the aircraft, and wounding the copilot; but by magnificent display of flying skill, Maj. Carswell controlled the plane's plunge toward the sea and carefully forced it into a halting climb in the direction of the China shore. On reaching land, where it would have been possible to abandon the staggering bomber, one of the crew discovered that his parachute had been ripped by flak and rendered useless; the pilot, hoping to cross mountainous terrain and reach a base. continued onward until the third engine failed. He ordered the crew to bail out while he struggled to maintain altitude. and, refusing to save himself, chose to remain with his comrade and attempt a crash landing. He died when the airplane struck a mountainside and burned. With consummate gallantry and intrepidity, Maj. Carswell gave his life in a supreme effort to save all members of his crew. His sacrifice. far beyond that required of him, was in keeping with the traditional bravery of America's war heroes.
1946 – Pat Sajak was born in Chicago. Since 1981 he has been the host of "Wheel of Fortune," the longest-running syndicated game show in the United States, with over 6,000 episodes aired. TV Guide named it the "top-rated syndicated series" in a 2008 article, and in 2013, the magazine ranked it at No. 2 in its list of the 60 greatest game shows ever. The program has also come to gain a worldwide following with sixty international adaptations.
1949 - President Truman signed a bill raising the minimum wage in certain industries engaged in interstate commerce from 40 cents to 75 cents an hour.
1949 - The San Francisco Seals of the Pacific Coast League complete an Asian tour which includes five Japanese games. One of the Japanese games draws over 100,000 fans to watch Lefty O'Doul's team.
1950 - Top Hits
"Goodnight Irene" - The Weavers
"All My Love" - Patti Page
"Harbor Lights" - The Sammy Kaye Orchestra (vocal: Tony Alamo)
"I'm Moving On" - Hank Snow
1951 - SKINNER, SHERROD E., JR, Medal of Honor
Rank and organization: Second Lieutenant, U.S. Marine Corps Reserve, Battery F, 2d Battalion, 11th Marines, 1st Marine Division (Rein.). Place and date: Korea, 26 October 1952. Entered service at: East Lansing, Mich. Born: 29 October 1929, Hartford, Conn. Citation: For conspicuous gallantry and intrepidity at the risk of his life above and beyond the call of duty as an artillery forward observer of Battery F, in action against enemy aggressor forces on the night of 26 October 1952. When his observation post in an extremely critical and vital sector of the main line of resistance was subjected to a sudden and fanatical attack by hostile forces, supported by a devastating barrage of artillery and mortar fire which completely severed communication lines connecting the outpost with friendly firing batteries, 2d Lt. Skinner, in a determined effort to hold his position, immediately organized and directed the surviving personnel in the defense of the outpost, continuing to call down fire on the enemy by means of radio alone until his equipment became damaged beyond repair. Undaunted by the intense hostile barrage and the rapidly-closing attackers, he twice left the protection of his bunker in order to direct accurate machine gun fire and to replenish the depleted supply of ammunition and grenades. Although painfully wounded on each occasion, he steadfastly refused medical aid until the rest of the men received treatment. As the ground attack reached its climax, he gallantly directed the final defense until the meager supply of ammunition was exhausted and the position overrun. During the 3 hours that the outpost was occupied by the enemy, several grenades were thrown into the bunker which served as protection for 2d Lt. Skinner and his remaining comrades. Realizing that there was no chance for other than passive resistance, he directed his men to feign death even though the hostile troops entered the bunker and searched their persons. Later, when an enemy grenade was thrown between him and 2 other survivors, he immediately threw himself on the deadly missile in an effort to protect the others, absorbing the full force of the explosion and sacrificing his life for his comrades. By his indomitable fighting spirit, superb leadership, and great personal valor in the face of tremendous odds, 2d Lt. Skinner served to inspire his fellow marines in their heroic stand against the enemy and upheld the highest traditions of the U.S. Naval Service. He gallantly gave his life for his country.
1952 - "Victory at Sea" premiered on TV. The video series does not give it justice, as many of the clips were repeated in the series, in the early days of television. The score, orchestrated by Robert Russell Bennett was written by Richard Rodgers. In 1953, "No Other Love," adapted from one of the score's songs, became a hit for Perry Como.
1954 - Chevrolet introduces the V-8 engine.
1955 - "Rebel Without a Cause," starring James Dean, Natalie Wood, and Sal Mineo, premiered in New York.
1955 - The Village Voice is first published, backed in part by Norman Mailer.
1955 - No. 1 Billboard Pop Hit: "Autumn Leaves," Roger Williams.
1958 - Top Hits
"It's All in the Game" - Tommy Edwards
"Rock-in Robin" - Bobby Day
"Topsy II" - Cozy Cole
"City Lights" - Ray Price
1958 – Pan American Airways made the first commercial flight of the Boeing 707 from New York City to Paris, France, inaugurating transatlantic jet passenger service. The first New York-London transatlantic jet passenger service is inaugurated by BOAC.
1958 - Berlin, Germany's first rock and roll concert ever is staged, a performance by Bill Haley and his Comets that ends in chaos when the East Berliners in the crowd of 7,000 begin to fight with the West Berliners. Twenty policemen are injured.
1959 - The Everly Brothers leave their old label, Cadence, for Warner Brothers.
1960 - In a move designed to get a jump on the National League in the expansion race, the American League grants franchises to Washington and Los Angeles and okays the Senators' move to Minnesota.
1961 - Bob Dylan signs with Columbia Records, his first recording contract.
1962 - Bob Dylan records "Corrina, Corrina," covering Ray Peterson's 1960 hit.
1962 - The first Motown "revue" tour begins in Washington DC, featuring Mary Wells, Marvin Gaye, Martha and the Vandellas, the Contours, Stevie Wonder, and the Marvelettes.
1962 - An early season snowstorm brought 4.7 inches of snow to Worcester, MA and 3.6 inches to Portland, ME. Greenville, ME had 13.9 inches. All were new records for the heaviest snow early in the season.
1962 – President Kennedy warned Russia that the US would not allow Soviet missiles to remain in Cuba. Nikita Khrushchev sent note to JFK offering to withdraw his missiles from Cuba if US closed its bases in Turkey. The offer was rejected. Kennedy ordered the first quarantine interdiction of the Marucla by a boarding party from the Pierce. A Russian tanker, the Groznyy is placed under aerial surveillance. Three more Soviet ships en route to Cuba were reported to have changed course and were returning to their ports of departure. They were the Vishnevsky, Okhotsk, and Sergev Botkin. Later in the day, Lawrence and MacDonough were shadowing Groznyy. The tanker had several cylindrical tanks topside and had declared them to contain ammonia.
1963 - Natalie Merchant, at one time the vocalist for the band 10,000 Maniacs, is born in Jamestown, N.Y.
1964 - On the last day of recording their fourth album, "Beatles for Sale," the Beatles are visited by rockabilly legend Carl Perkins, an early idol of theirs. The group decides then and there to cover Perkins' "Honey Don't." At one point, Ringo calls the Sun records artists "Mr. Perkins," to which he replies, "Son, I wish you'd just call me Carl. Mr. Perkins is my daddy."
1965 - The Beatles receive Members of the British Empire (MBE) medals from Queen Elizabeth II in a ceremony staged at Buckingham Palace. It is the first such honor ever given to a rock band, causing many former recipients, many distinguished military personnel, to return their medals in disgust. According to John, the group is so nervous beforehand that it gets high on marijuana in a palace bathroom; during the ceremony, when Her Majesty asks the group how long it's been together, Ringo replies "forty years." Later, a press conference is held at the Saville Theatre. When asked how he enjoyed meeting Queen Elizabeth II, John said "She's much nicer than she is in the photos."
1966 - Top Hits
"Reach Out I'll Be There" - Four Tops
"96 Tears - ?(Question Mark)" & The Mysterians
"Walk Away Renee" - The Left Banke
"Open Up Your Heart" - Buck Owens
1967 – Mohammad Reza Pahlavi crowned himself Emperor of Iran and then crowned his wife, Farah, Empress of Iran.
1968 - Having been fired from WOR-FM, legendary DJ Murray the K moves across town in New York, becoming one of the WMCA-AM "Good Guys."
1970 - Garry Trudeau, only 22 years old, started his comic strip, "Doonesbury," in 28 United States newspapers. The occasionally controversial strip is now in hundreds of papers and has a publishing empire of books and related merchandise. His wife of many years is TV news personality Jane Pauley.
http://www.doonesbury.com/strip/faqs/cv.html
1970 – In his first fight following three years exile from boxing for evading the military draft, Muhammad Ali defeated Jerry Quarry in three rounds in Atlanta.
1971 - Memphis, Tennessee minister Al Green was awarded a gold record for his single, "Tired of Being Alone."
1971 - Al Green's "Tired of Being Alone" is certified gold
1971 – Vida Blue of the Oakland A's wins the AL Cy Young award by a 98-85 margin over Mickey Lolich of the Tigers. Blue was 24-8 for Oakland, posting 301 strikeouts, eight shutouts and a 1.82 ERA, becoming the youngest pitcher to win the award. In the NL, the Cubs' Ferguson Jenkins won.
1974 – Dionne Warwicke and the Spinners' "Then Came You" hits #1
1974 – Barry White's LP "Can't Get Enough" hits #1
1974 – Top Hits
"Then Came You" – Dionne Warwicke & Spinners
"You Haven't Done Nothin'" – Stevie Wonder
"You Ain't Seen Nothing Yet/Free Wheelin'" – Bachman-Turner Overdrive
"I See the Want to in Your Eyes" – Conway Twitty
1978 – No. 1 Billboard Pop Hit: "Hot Child in the City," Nick Gilder. The song takes 20 weeks from the time it enters the Hot 100 to reach No. 1, longer than any single before it.
1978 – Sparky Lyle, the Yankees' closer, becomes the first AL reliever to win the Cy Young Award. Lyle led the league with 72 appearances, posting a 13-5 record with 26 saves and a 2.17 ERA. A few weeks later the Yankees signed free agent closer Goose Gossage and Lyle would be traded a year later.
1979 – MLB Commissioner Bowie Kuhn notified Hall of Famer Willie Mays that if he accepts a position with the Bally Manufacturing Corporation, owner of several gambling casinos, he must disassociate himself from Major League Baseball. Mays, a part-time coach and goodwill ambassador for the Mets, relinquished his duties upon accepting Bally's job offer. In 1983, Kuhn would do the same to Hall of Famer Mickey Mantle, thereby removing two of the game's greatest stars from any involvement with baseball at any level. Both were quickly reinstated by new Commissioner Peter Ueberroth in 1985.
1980 – Baltimore Colts quarterback Bert Jones is sacked a record 12 times in a 17-10 loss to St. Louis. Houston Oilers quarterback Warren Moon would equal the mark on Sept. 29, 1985 at Dallas.
1982 – "St. Elsewhere" premiers. This very popular one-hour medical drama set in St. Eligius Hospital at Boston. Among its large and changing cast were Ed Flanders, William Daniels, Ed Begley, Jr, David Morse, Howie Mandel, Christina Pickles, Denzel Washington, Norman Lloyd, David Birney, G.W. Bailey, Kavi Raz, Stephen Furst, Mark Har­mon and Alfre Woodard. The last episode of the series, aired on Aug 10, 1988, was presented in order to cast doubt on the real­ity of the whole series, suggesting that a child's imagination had dreamed it up.
http://www.museum.tv/archives/etv/S/htmlS/stelsewhere/stelsewhere.htm
http://epguides.com/StElsewhere/guide.shtml
http://epguides.com/StElsewhere/
1982 - No. 1 Billboard Pop Hit: "Who Can It Be Now?'' by Men at Work. The song is the 12th No. 1 single to pose a question and the first of two by the Australian band.
1982 - Top Hits
"Jack & Diane" - John Cougar
"Who Can It Be Now?" - Men at Work
"Eye in the Sky" - The Alan Parsons Project
"He Got You" - Ronnie Milsap
1982 – Steve Carlton of the Phillies became the first pitcher to win four Cy Young Awards, taking NL honors. The 37-year-old lefthander, who led the league in wins (23), innings pitched (295.2), strikeouts (286) and shutouts (6), was a previous winner in 1972, 1977, and 1980.
1983 - A heat wave was in progress over the Northern Rockies, with record highs of 81 degrees at Sheridan, WY and Billings, MT.
1984 - Barbra Streisand got multiplatinum certification when her three albums reached the four-million-dollar sales mark. "Greatest Hits, Vol. II," "Guilty," and "A Star is Born" with Kris Kristofferson were all honored.
1984 - "Baby Fae," born Stephanie Fae Beauclair nine days earlier, received a heart transplant from a baboon, the first infant subject of a xenotransplant procedure. The procedure, performed by Leonard Bailey at Loma Linda University Medical Center, was successful, but Fae died 21 days later of heart failure due to rejection of the transplant due to blood type differential.
1985 - The Kansas City Royals tied the World Series, three games each, against the St. Louis Cardinals by winning Game 6, 2-1. On a poor call in 6th game, umpire Don Denkinger starts a string of events costing Cardinals the 82nd World Series. The controversial call at first base by Denkinger was shown in television replays that he had blown the call, allowing Jorge Orta to remain at first base. A two-run single by Dane Jorg brought the Royals the win. Kansas City won the seventh game the next day, 11-0.
http://www.sportingnews.com/archives/worldseries/1985.html
1989 - Unseasonably warm weather continued in the north central U.S. Afternoon highs of 78 degrees at Alpena, MI, 75 degrees at Duluth, MN, 79 degrees at Fargo, ND, 77 degrees at International Falls, MN, 76 degrees at Marquette, MI, 75 degrees at Sault Ste Marie, MI, and 80 degrees at Saint Cloud, MN, were all the warmest of record for so late in the season. Morning lows of 63 degrees at Concordia, KS and Omaha, NE were the warmest of record for the date.
1990 - Top Hits
"I Don't Have the Heart" - James Ingram
"Black Cat" - Janet Jackson
"Ice Ice Baby" - Vanilla Ice
"Friends in Low Places" - Garth Brooks
1990 - A rapidly deepening coastal storm just east of Cape Hatteras produced wind gusts in excess of 90 mph along coastal sections. A dredge barge broke loose from its moorings in the Oregon Inlet and struck the Bonner Bridge, the sole link highway between Hatteras Island and the mainland. A 369 foot section of the bridge collapsed leaving thousands stranded on the island.
1993 - The temperature at Eureka, CA soared to 87 to set an all-time record for the city
1994 - Top Hits
"I'll Make Love To You"- Boyz II Men
"All I Wanna Do"- Sheryl Crow
"Endless Love"- Luther Vandross
"Secret"- Madonna
1996 - After two one-sided losses at home, the Yankees win the next four games and take their first World Series since 1978 with a 3-2 victory over the defending World Champs Braves in Game 6.
http://www.sportingnews.com/archives/worldseries/1996.html
1997 - With two outs in the bottom of the 11th inning of Game 7, Edgar Renteria singles home Craig Counsell giving the Florida Marlins their first World Series title with a 3-2 win over the Indians. The five-year old Marlins become the youngest expansion team to win the Fall classic. Historians have rated this game as the 13th most exciting in World Series history.
http://www.sportingnews.com/archives/worldseries/1997.html
1998 - US Federal courts refuse to issue an injunction against makers of mp3 players, one which the RIAA has been pushing for in light of rampant piracy.
1998 - Fats Domino is awarded the National Medal of Arts from US President Bill Clinton.
1999 - Top Hits
"Smooth" - Santana Featuring Rob Thomas
"Satisfy You" - Puff Daddy Featuring R. Kelly
"Heartbreaker" - Mariah Carey Featuring Jay-Z
"Mambo No. 5 (A Little Bit Of...)" - Lou Bega
2000 - In Game 5 at Shea Stadium, the Yankees win their third consecutive World Series, the fourth title in five years and record 26th championship, by defeating the Mets, 4-2. Luis Sojo's ninth inning two-out, tie-breaking single off starter Al Leiter is the decisive hit. Yankees shortstop Derek Jeter became the first player to win the All-Star Game and World Series MVPs in the same season. Yankees manager Joe Torre became only the fifth manager to win four World Series championships, joining Hall of Famers Joe McCarthy (7), Casey Stengel (7), Connie Mack (5) and Walter Alston (4). Torre joined them in the Hall in 2015.
2000 - Capitol Records honors Garth Brooks with a lavish party, marking Brooks' status as the only artist to sell more than 100 million albums in a decade and the only artist to sell 10 million copies of four different albums.
2001 – In one of the first legislative acts following the 9/11 attacks on the US, the Patriot Act was approved by Congress and became law.
2001 - Anthrax was found in the offices of 3 lawmakers in the Longworth House Office building on Capitol Hill. The Supreme Court was shut down to test for anthrax spores.
2002 - When Russ Ortiz, tossing 5-0 shut-out strikes out Garret Anderson to begin the seventh, the Giants appeared destined to win their first World Series since 1954. Scoring six times in the 7th and 8th innings of Game 6, the Angels rally from five runs down to stage the biggest comeback in Series history for a team facing elimination and beat the Giants, 6-5, forcing a Game 7.
2002 - In San Francisco, an estimated 40-80,000 people marched down Market Street to protest the Bush policy threatening war on Iraq.
2003 - Top Hits
"Baby Boy" - Beyonce Featuring Sean Paul
"Stand Up" - Ludacris Featuring Shawnna
"Get Low" - Lil Jon & The East Side Boyz Featuring Ying Yang Twins
"Damn!" - YoungBloodZ Featuring Lil Jon
2004 - Curt Schilling becomes the first starting pitcher to win a World Series for three different teams. In addition to his Game 3 Red Sox victory over the Cardinals, his 8-2 lifetime post-season record includes wins for the Phillies (1993) and Diamondbacks (2002).
2004 - Forbes.com compiled a list of the top earning dead celebrities and to no one's surprise, Elvis Presley came out on top. 27 years after his death, fans were still buying his music and collecting memorabilia to the tune of $40 million a year. Beatle John Lennon was number four on the list with earnings of $21 million, while his former band mate George Harrison was number 7, bringing in $7 million.
2004 - The Recording Industry Association of America brought a fresh round of copyright-infringement lawsuits against 750 file sharers, including 25 users on 13 university campuses.
2005 - Willie Harris scores the game's only run in the eighth inning as Jermaine Dye, the series MVP, singles the pinch hitter home giving the White Sox a 1-0 victory over the Astros and the team its first World Championship since 1917. For the second consecutive year, an American League team sweeps its National League opponent. White Sox skipper Ozzie Guillen becomes the first foreign-born manager to win a World Series as the 'Wizards of Ozzie' sweep the Astros in the Fall Classic.
2005 - Bobby Valentine becomes the first foreign manager to win the Japan Series in the 70-year history of Japanese baseball. Sweeping the Hanshin Tigers, the former Rangers and Mets skipper lead the Chiba Lotte Marines to their first league championship in 31 years.
2005 - Tadahito Iguchi becomes the first Japanese native to win a World Series ring as the White Sox swept the Houston Astros to win the Fall Classic in 88 years. Leaving the Fukuoka Daiei Hawks, the second baseman signed as a free agent with Chicago prior to the start of the championship season.
2008 - Before game four of The World Series, Philadelphia's Patti LaBelle sang her own special version of The Star-Spangled Banner which included straying far from the original melody and singing the wrong lyrics. The 64-year-old LaBelle was heavily criticized following the performance for singing "sky lights last gleaming" (Instead of twilight), "through the perilous flight" (Instead of light) and "Lamp parts" (Instead of ramparts).

World Series Champions
1911 - Philadelphia Athletics
http://www.sportingnews.com/archives/worldseries/1911.html
http://mlb.mlb.com/NASApp/mlb/mlb/history/postseason/
mlb_ws_recaps.jsp?feature=1911
1996 - New York Yankees
http://mlb.mlb.com/NASApp/mlb/mlb/history/postseason
/mlb_ws_recaps.jsp?feature=1996
1997 - Florida Marlins
http://mlb.mlb.com/NASApp/mlb/mlb/history/postseason
/mlb_ws_recaps.jsp?feature=1997
2000 - New York Yankees
http://mlb.mlb.com/mlb/history/postseason
/mlb_ws_recaps.jsp?feature=2000
2005 – Chicago White Sox
-------------------------------------------------------------

SuDoku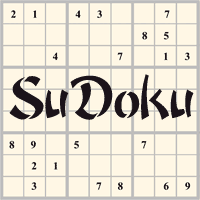 The object is to insert the numbers in the boxes to satisfy only one condition: each row, column and 3x3 box must contain the digits 1 through 9 exactly once. What could be simpler?
http://leasingnews.org/Soduku/soduko-main.htm
--------------------------------------------------------------

Daily Puzzle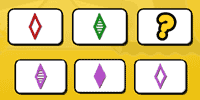 How to play:
http://www.setgame.com/set/puzzle_frame.htm
Refresh for current date:
http://www.setgame.com/set/puzzle_frame.htm
--------------------------------------------------------------


http://www.gasbuddy.com/
http://www.gasbuddy.com/GB_Map_Gas_Prices.aspx
http://www.gasbuddy.com/GB_Mobile_Instructions.aspx
--------------------------------------------------------------

Weather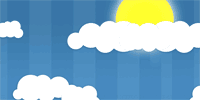 See USA map, click to specific area, no commercials
--------------------------------------------------------------

Traffic Live---
Real Time Traffic Information
You can save up to 20 different routes and check them out with one click,
or type in a new route to learn the traffic live
--------------------------------