Office Administrator
Deerfield, Illinois
Proficient in Microsoft Office, 2 years admin. minimum report directly to Director of Operations. To learn more, please click here.

Wednesday, October 4, 2006
Headlines---
Pictures from the Past
-1997-Dwight Galloway, CLP
Classified Ads---Senior Management
Welcome, New Readers
Two Arrests in AllServe Scam
NetBank Chair/CEO Steps Down, More Changes
NACM CMI Index: Economy Stalling
Classified Ads---Help Wanted
"Help Wanted" Advertising Costs
FASB Changes Pension Accounting Rules
409A: Private Company Net Worth Nightmare
Sales make it happen—by C. Menkin
"Second Most Asked Question"
NAELB Conference Up-date
CIT Group to Buy Barclays Finance Unit
Z Resource Group Patents Hiring Process
Kris Snow Pres. CIT Vendors Americas
Peter Verkuyl joins Netherlands Alta Group
News Briefs---
You May have Missed---
"Gimme that Wine"
Calendar Events
Snapple Real Facts
Today's Top Event in History
This Day in American History
Baseball Poem
######## surrounding the article denotes it is a "press release"
This Weekend
It should be very interesting for United Association of Equipment Leasing conferees to hear the Saturday afternoon, October 7 workshop being held by NetBank Business Finance President Dwight Galloway, CLP:
Lease Company and Portfolio Management
"Regardless of the size of your company, there are critical areas of management requiring your attention. Focus on these areas and managing changes is key to success. From sales to accounting, if you are running or preparing to develop a leasing company, attending this session is a must. Own your own portfolio or considering it? This session will be covering the 'absolutes' necessary to avoid fatal pitfalls and to maximize your profits !
You may register at the conference
Conference Handbook
http://leasingnews.org/PDF/Fall06WrkBook_Final_LoRes.pdf
Leasing News Advisory Chairman Bob Teichman, CLP, will be reporting on the event for Leasing News readers.
-----------------------------------------------------------------

Pictures from the Past
---1997---
Dwight Galloway
"Dwight Galloway, CLP, is the President of Republic Leasing Company, Inc., a full service, small ticket lender based in Columbia, SC. He has over 17 years experience in equipment sales and finance. After leaving the U.S. Army in 1978, he worked for two years as a sales manager for an equipment vendor.
"During the 1980's, he began providing financing for start-up businesses, and buying/selling large ticket, tax-oriented operating leases before "graduating" to small-ticket leasing.
"He started Republic Leasing in 1988 as a subsidiary of Resources Bancshares after selling the small-ticket operation to that firm."
United Association of Equipment Leasing Newsline, Jan/Feb 1997
2006
Dwight Galloway, CLP
President, NetBank Business Finance
"NetBank Business Finance is NetBank's national equipment finance division focused on the wholesale origination, through lease brokers, of equipment leases and loans to small and medium sized businesses. The company was acquired by NetBank, Inc. as part of the acquisition of Resource Bancshares Mortgage Group, Inc. in April 2002...
"Galloway is a board member of the United Association of Equipment Lessors and a Certified Leasing Professional. He earned a bachelor's degree in accounting from Arkansas State University."
http://www.corporate-ir.net/ireye/ir_site.zhtml?ticker=NTBK&script=120&item_id=106757
----------------------------------------------------------------

Classified Ads---Senior Management
Sleeping Dog Wines, Benton City, Washington
These help-wanted ads are free. We also recommend to both those seeking a position and those searching for a new hire to also go to other e-mail posting sites:
http://64.125.68.91/AL/LeasingNews/Classified.htm
In addition, those seeking employment should go to the human resource departments on company web sites for funders, captive lessors, and perhaps "broker-lessors."
To place a free "job wanted" ad here, please go to:
http://64.125.68.91/AL/LeasingNews/PostingForm.asp
Atlanta, GA
Commercial Finance and Leasing expert with proven success in the transportation finance industry. Working directly with company Presidents to develop national transportation programs.
Email: mll1946@comcast.net
Atlanta, GA
Experienced leasing exec looking for next challenge. Various asset types, deal sizes and channels. Turn-around or expansion opportunity.
Email: akimicata@mindspring.com
Baltimore, MD
25 year veteran of commercial and equipment leasing seeking a senior management position with leasing or asset based financing company in the southeast (Florida preferred)
Email: kellogg_md@yahoo.com
Chicago, IL
25 + yrs. exp. 18 w/ two captives. Currently SVP captive started for Japanese multi-national distributor. Looking to do same w/another mfg. or distributor.
Email: pilot13@sbcglobal.net
Denver, CO
Fortune 500 GM/SVP wants to team up with aggressive lender looking for Western expansion mid-market equip. finance/leasing. 20+ years experience within Rocky Mountain/Southwest and Ca markets.
Email: legal@csotn.com
Hope, NJ
25 years in optimizing call center operations, collections, billing, and back end revenue generation. Experienced in $7 + billion dollar portfolios. Verifiable achievements.
E-mail: cmate@nac.net
Irvine, CA
Credit executive, portfolio manager and syndication facilitator. Extensive business building experience in small and mid-ticket operations. Highly innovative. Fortune 100 audit and technology skills. Bottom-line manager.
Email: lenhubbard@bigfoot.com
Jacksonville, FL
15+yrs Collections/Customer Service Expert. InfoLease, CARMS,managed staffs excess 100 VERY successfully - will relocate WITHIN Florida for right position ~ SIMPLY THE BEST
Email: rafftink@aol.com
Lawton, OK.
Twenty years, I have been the President of Cash Financial Services. I sold my loan portfolio. Resume.
http://www.geocities.com/bobbybenmoore/
email: bobmooreok@email.com
Long Island, NY
Degree Banking/Finance. 13 years leasing exp. Now prez young leasing company where promises were not met. Interested in joining established firm with future.
Email: bob33483@yahoo.com
New York, NY, NJ, Ct Tri-State
Top Exec. middle and big ticket, top skills treasury, funding, ops,transaction detail, syndication, ready to max profit, help build quality operation. right now!
E-Mail: leasefinance@optonline.net
Orange County, CA
25+ years experience large ticket equipment finance companies and commercial banking. Operations, documentation, legal, credit, workouts, portfolio management. $2+Billion portfolio. Seeking CFO, COO or similar.
Email: finance1000@cox.net
Philadelphia, PA
27 yrs. exp. sales, ops., credit, strategy, P&L mngmet. Most recently created & executed the biz plans for 2 highly successful Bank-owned small ticket leasing subsidiaries.
email: mccarthy2020@comcast.net
Portfolio Management Consultant ;
25+years experience in Collections, Customer Satisfaction, Asset Management, Recoveries, Continuous Process Improvement, Back end Revenue Generation, Cost per Collection Analysis. $5+Billion Portfolio expertise.
Email: efgefg@rogers.com
Salt Lake City, UT
GM in Sales, Marketing & Operations for Several technology captives. Seeking new adventure in Western States. Consultant of full time.
Email: stevegbdh@hotmail.com
San Francisco, CA
25 years experience w/global leasing company, sales,marketing,business dev., P&L responsibility, asset mgmt, brokering and re-marketing. Interested in joining an est. firm with a future.
Email: rcsteyer@yahoo.com
Sausalito, CA
Sr. Corp. officer, presently serving as consultant, fin. service background, M&A, fund raising, great workout expertise, references
Email: nywb@aol.com
Syracuse, NY
Int. equip. leasing exec. 25 yrs global P&L sr. mngt., including corporate turnarounds, strategic planning, new biz dev., structure finance, contract neg., vendor leasing specialist.
Email: jimh356094@aol.com
Tampa, FL
20+ yrs small/middle ticket finance, operations/ sales management exper. Outstanding record of revenue enhancement, operational improvement and team development.
Email: rlindcpa@earthlink.net
Wilmington, DE
Over 15 years experience managing Credit, Risk Management and Fraud operations for large Financial Institution. Proven Results. Anywhere between NYC and DC for right opportunity.
Email: cklous@comcast.net
For a full listing of all "job wanted" ads, please go to:
http://64.125.68.91/AL/LeasingNews/JobPostings.htm
----------------------------------------------------------------

Welcome, New Readers
We recommend all readers join our mailing list to get notified when a new edition is "on line," or to receive "extra's," such as Pawnee stock issue success in Toronto, or "breaking news stories" that concern the industry. Our Web Trend indicates most of our readers "bookmark" our web site, which is a good idea, but if you are not on the mailing list, you won't get the extras or notification when we have an edition.
The last few months it has been approximately three issues a week. Our Alexa report still puts us as number one, even though we no longer have been five days a week. You will read news here not reported elsewhere, and often when it is, days and even weeks after we have written the "inside" scoop, almost always from our readers.
While our goal is to be a daily, we don't print unless there is enough equipment leasing news.
Thank you for getting on board.
Christopher Menkin, editor
----------------------------------------------------------------

Two Arrests in Allserve Scam
The leader remains free, supposedly in "custody" in India with $83 million in foreign banks. If you are not on our mailing list, you may not have read the story:
http://www.leasingnews.org/archives/October%202006/10-02-06-extra.htm
----------------------------------------------------------------

NetBank Chairman/CEO Steps Down, More Changes
After a year of financial losses and declining stock value, Douglas K. Freeman Steps Down as Chairman and CEO; Board Names Steven F. Herbert as CEO and Director
Once the Internet leader in banking, NetBank in August reported a $31.4 million loss for its second quarter and suspended dividend payments. For the first half of the year the loss was $42.4 million, vs. a nominal gain in the first half of 2005.
NetBank put its mortgage servicing unit up for sale in May.
The leasing division located in Columbia, South Carolina, with founder Dwight Galloway, still active, is reportedly also up for sale.
While the Dow soared to new closing high of 11,727, NetBank NASDAQ shares opened Tuesday at $5.85, down about 22 percent for the year-to-date. After the NASDAQ the stock market heard the news of executive changes, the stock closed at $5.96, barely reacting to the corporate leadership bleeding:
http://finance.yahoo.com/q?s=ntbk
### Press Release ###########################
ATLANTA, O -- NetBank, Inc. (Nasdaq:NTBK), a diversified financial services provider and parent company of NetBank(r), (www.netbank.com), is announcing that Douglas K. Freeman, its chairman and chief executive officer, will step down from those roles and from the board of directors as of Thursday, October 5. The board has appointed Steven F. Herbert CEO and elected him as a director. Herbert has served as the company's chief finance executive since 2002. He also served in that capacity at Resource Bancshares Mortgage Group ("Resource Bancshares") prior to its acquisition by NetBank in 2002.
Other changes that will coincide with Freeman's departure include:
Thomas H. Muller, Jr. will assume the role of chairman of the board of directors. Muller has served on the company's board since the company's inception. He has also chaired the company's audit committee since that time.
David W. Johnson, Jr. will become vice chairman. Johnson has been a director since 2002. Johnson formerly served as president and a director of Resource Bancshares.
James P. Gross has been promoted from controller to chief finance executive. Gross has served as controller since 2004. He previously served as director of Financial Planning and Reporting at NetBank and Resource Bancshares.
(This is stock ownership from the NetBank last filing:
(The press release continues :)
"I think a transition in leadership at this point in the company's life cycle is in the best interest of our shareholders," says Freeman (who
is stepping down and as you note owns a lot of NetBank stock. editor). "Economic and market conditions have weighed heavily on the company's performance and impeded our ability to fully execute a number of the strategies we intended. Since the beginning of the year, we have begun to scale back a number of ancillary businesses to direct our more limited resources to the businesses that drive the best return for our shareholders. These efforts will result in a smaller, more streamlined organization with different executive management needs."
"Doug has contributed greatly to our company over the past five years, and the board appreciates the level of leadership he has provided," says Muller. "The board believes the company's core strengths reside in its banking and conforming mortgage activity. Relentless focus on these operations is the surest path to increasing shareholder value. We think Steve is the right person to guide the company through the changes we will make to pare down costs and leverage these businesses more effectively."
"We believe our bank and conforming mortgage businesses have upside potential, and I am excited about the prospect of leading the company in its next stage of development," says Herbert. "Our main objective over the next three to six months will be to stabilize the company's operating profile and return to profitability as quickly as possible. As we mentioned recently, we anticipate announcing a deal to sell the majority of our mortgage servicing portfolio soon. We are also actively exploring alternatives for our non-conforming mortgage business. You will now see us move quickly to execute on needed changes in other lines of business outside of the core banking and mortgage operations. We have a talented base of associates that I believe will support and fully engage in this rapid refocus."
Additional biographical and professional information on Muller, Johnson, Herbert and Gross is available on the company's corporate Web site at www.netbankinc.com. The Corporate Governance section of the site includes profiles on all directors and executive officers.
About NetBank, Inc.
NetBank, Inc. (Nasdaq:NTBK) operates with a diverse group of complementary financial services businesses that leverage technology for more efficient and cost effective delivery of services. Its primary areas of operation include personal and small business banking, retail and wholesale mortgage lending, and transaction processing. For more information, please visit www.netbankinc.com.
### Press Release ###########################

NACM CMI Index: Economy Stalling
The seasonally adjusted Credit Manager's Index (CMI) of the National Association of Credit Managers took another small step down in September. Dan North, Chief Economist with credit insurer Euler Hermes ACI, noted that the manufacturing index continues to lag.
"Two of the components—disputes and the amount of customer deductions—are now below 50, he pointed out.
The service sector index rose 0.2% on a seasonally adjusted basis, as six of the 10 components rose, and all of the components remained above 50. "However, dollar collections took a sharp drop, suggesting slowing cash flow on the buyers' side," North observed. "Good conditions were spread across a variety of industries. The weakest industries were wholesalers of metals, electrical equipment, lumber and construction materials. The slump in housing and construction is clearly affecting services as well as manufacturing."
North stated that on a year over year basis the CMI shows mostly good news, rising slightly from 56.5 to 57.1. Manufacturing rose 0.3% while the service sector rose 0.9%. "Two components were prominent in both sectors," he said. "Bankruptcies dramatically improved because the change to more creditor-friendly laws in October of 2005 caused a surge of businesses to declare bankruptcy before that change, leaving an easy comparison. And sales dropped sharply in both sectors: manufacturing sales fell 7.7% and service sector sales fell 4.8%. This is a somewhat worrisome development as sales can lead other business conditions."
The National Association of Credit Management (NACM), headquartered in Columbia, Maryland supports more than 25,000 business credit and financial professionals worldwide with premier industry services, tools and information. NACM and its network of Affiliated Associations are the leading resource for credit and financial management information and education, delivering products and services, which improve the management of business credit and accounts receivable. NACM's collective voice has influenced legislative results concerning commercial business and trade credit to our nation's policy makers for more than 100 years, and continues to play an active part in legislative issues pertaining to business credit and corporate bankruptcy. More information is available at www.nacm.org or by contacting Norma Heim at 410-740-5560.
----------------------------------------------------------------

Classified Ads---Help Wanted
Office Administrator

Office Administrator
Deerfield, Illinois
Proficient in Microsoft Office, 2 years admin. minimum report directly to Director of Operations. To learn more, please click here.

Operations Manager


Operations Manager
Minneapolis,MN
Coordinates lease process from inception through pay off. 3+ years proven leasing account management exper.
For more info, click here

Sales Representatives
National Machine Tool Financial Corporation
|
National Tel-Med Capital
|
National Business Finance

Sales Reps
Machine tools, construction, medical equip. Top competitive comp. package Fax resume: 847-871-4209 e-mail: chris@netlease.com

www.netlease.com
National has operated as an indirect lessor for over 25 years. They are expanding three of their divisions.
----------------------------------------------------------------

Buy a "Help Wanted" Ad
Alexa Ranks Leasing News #1
Help Wanted Ad Pricing Criteria
$500.00 minimum for four lines
$75.00 each additional line
- Design work to help create the ad is free.

-Company logo is not included in the linage count; company logo is $50.00

-Description of your company is $100.00
(company description cannot have more lines than your ad)
Cost Per Day (based on ad price)
$500.00 - $23.81 per day
$600.00 - $28.57 per day
$700.00 - $33.33 per day
$800.00 - $38.10 per day
$900.00 - $42.86 per day

All rates are subject to change.
To obtain more information and/or to submit an ad, please click here.
If you prefer a " non-employment" ad, we sell a banner ad, please click here
for pricing.
----------------------------------------------------------------

FASB Changes Pension Accounting Rules
BusinessFinanceLink
http://www.businessfinancemag.com
The Financial Accounting Standards Board (FASB) finally brought the hammer down Friday and announced it will require publicly traded companies to account for pension and benefit plans on their financials upon completion of fiscal years ending after December 15. The standard will make it easier for investors, employees, retirees and others to understand and assess an employer's financial position and its ability to fulfill the obligations under its benefit plans, according to the FASB.
Under past accounting standards, the funded status of an employer's postretirement benefit plan (i.e., the difference between the plan assets and obligations) was not always completely reported in the balance sheet.
(As a rule of thumb, most certified and audited statements of small businesses have this information in their financial statements.)
----------------------------------------------------------------

409A: Private Company Net Worth Nightmare
by William Brereton
Imagine if you and all of the other employees in your company went to your mail box and discovered an unexpected bill from the I.R.S. The bill is for income you never received, plus a 20% penalty on that income you never received with interest. Further, imagine if it was entirely the fault of the officers and directors of your company.
For the officers and directors of privately-held companies out there, imagine the employee attrition and cultural disruption such an event would create. To add insult to injury, imagine a class action suit brought against you personally and being legally liable for payroll tax fraud.
Would you willing invest in or lend money to a company if you knew they were not in compliance and stood to potentially lose their work force.
This nightmare scenario is triggered by a failure to react to the active new tax law, I.R.S. Code Section 409A. Specifically, these taxes, penalties and resultant outcomes are triggered when a privately-held company has (or will) issue stock options to recipients at prices that are below the "Fair Market Value", as determined solely by the I.R.S. Moreover, the taxes and penalties can be assessed upon vesting into the stock option, that is, before even purchasing the stock! Furthermore, the statute itself is very broad and may affect certain types of arrangements that are not typically considered to be deferred compensation (e.g., certain severance arrangements, provisions in employment contracts, etc.).
Officers and Directors, who typically are compensated largely with stock options, have an interest in their option prices being as low as possible for obvious reasons. Venture capital investors earn their returns by buying as much of the stock of a privately-held company as they can for as little cash as possible. The implied value per share of stock in these types of transactions does not necessarily match up with what the I.R.S. thinks the "Fair Market Value" of the stock is. Therein lies "the rub" for all constituents of the matter.
It goes without saying that the new law is as ridiculous as it is anti-capitalistic. However, it represents a significant new tax source for the IRS and it will be enforced. Once it is reported that a Silicon Valley company has experienced the down-side of non-compliance this issue will be more broadly understood; until then make sure it's not your company. The only real "prophylactic" for this risk is a third-party Fair Market Valuation that is in full compliance with the 409A code rendered by a reputable firm who can support its work product with the I.R.S. on your behalf. It's a fairly cheap insurance premium for such a staggering potential loss.
Mr. Brereton is the President of Brereton, Hanley & Co., Inc. a Silicon Valley-based investment bank founded in 1995 and can be reached at brandt@breretonhanley.com
1500 E. Hamilton Ave, Ste. 102
Campbell, CA 95008
Telephone 408-938-9255x24
Facsimile 408-938-9259
Cellular 408-836-5327
More information about 409A:
http://leasingnews.org/PDF/409a_Primmer.pdf
----------------------------------------------------------------

Sales Make it Happen
by Christopher Menkin
"Second Most Asked Question"
In thirty-five years the most often question asked besides "What is the rate?" is "What is the cost of buy-out of the lease?" This is true in small leases as well as large leases. Under 2-A, often this is spelled out in the documents, and discussions really prohibit giving a buy-out before the lease actually starts.
As a rule of thumb, I always says if you want to view the lease as a purchase, most of the up-front payments go towards interest and not to principal; at best, you might be half through the contract at the half-way point, so if you are planning to buy-out of the lease, make it a shorter term.
While very few actually buy out, the real conversation is about something in the back of their mind, and instead of pursuing further any talk about what it will cost in year two or three, I recommend acting as a consultant and getting to the heart of the meaning of the question.
In the movie "Ronin", Robert De Niro's first consideration is how can he "back out safely." He wants a "back-up plan."
Perhaps a going out of business plan is pessimistic, but it could happen. More than likely someone may offer a price they cannot refuse or competing company may want to incorporate your operation into theirs or maybe join as a partner or investor. You may not even be looking. It may be when you least expect it. Yes, your company may merge with your competitor or a larger company on the other coast who wants to enter this marketplace. We have seen this happen to all size companies.
I always caution that even with a corporate purchases or merger, make sure your personal guarantee is discussed. Most leasing companies will not waive it, but that depends on the strength of the new owner. You need to tell them this because it is not only the truth, but you need to retain their confidence in what you are explaining.
There are two aspects to the buy-out of a lease. The first, and easiest, is the "purchase option." If the dollar amount is stated and agreed upon at the signing of the lease, this then is the amount agreed upon. If it is "fair market value" or the most common used: higher ten percent or "fair market value, whichever is higher", this may present economic obstacles to an early termination.
If the lessor, leasing company, is treating the lease as an "operating lease," where you as the lessee are deducting "rent," and they are taking "depreciation," the early termination may trigger the purchase not to be "ten percent" expected at the end of the lease contract, but the "fair market value" at early termination.
Before this point of closing the conversation, remember to tell our customer the lease contract is particularly not designed to be "bought out" in the first year. It is a fixed term over a fixed period of time. It is not like a ninety day or one year bank note. When you are two-thirds through the lease, there is little economic reason to purchase the remaining payments, unless you are doing it to eliminate your personal liability because you are selling your company. If you have been deducting lease payments, you may also have to recapture some tax deductions, too.
If it is a capital lease, which many small leases are, make sure you don't make any promises. Keep to the point it is not designed to be "bought out early." It may come back to haunt you in small claims or superior court when you get called as a witness (at your expense.)
There are other issues in the buy-out such as personal property tax, insurance, and if the customer still appears not to be satisfied, go into these topics. Don't be afraid to. But if they are satisfied that the purpose of the contract is not short term, stop.
It's like I tell young and old salespersons ( you can't say salesmen anymore:) When your customers signs the contract, leave immediately. Don't talk about baseball, football, about anything, as a new question may come up, so don't invite it. You did your job.
Leave.
----------------------------------------------------------------


National Association of Equipment
Leasing Brokers
Eastern Regional Meeting
November 3-4, Atlanta, Georgia
The cut off date for hotel reservations at the Renaissance Concourse Hotel in Atlanta, Georgia, is Today---Wednesday, October 4, 2006! Call 1-888-391-8724 or 404-209-9999 to make your hotel reservations. Identify yourself as an NAELB attendee to get the special rate of $84.00 single/double. After today rooms and rates will be on a space availability basis.
Renaissance Concourse Hotel
One Hartsville Centre Parkway
Atlanta, GA 30354
Are trade shows worth it? They are costly and time consuming. Whether you're walking the floor, attending with a vendor, or exhibiting, on your own, it can be a tough call. Oh, and don't forget the "other" costs. i.e. airfare, hotel, shipping, and entertaining. They can really run up the expenses. Yet many brokers do it successfully and you'll find out how! You'll get more answers than you ever imagined from "Using Trade Shows to Generate Business". You'll learn techniques on pre and post show marketing as well as ideas on how to maximize your efforts on the trade show floor.
Are you tired of being asked for points from vendors (and paying them)? Would you like to see increased profits? Do you want more repeat business from your current lessees? Take points out of the vendor equation by offering superior VALUE ADDED services! Wondering where to start and what to do? "Adding Value to Client and Vendor Relationships" will answer these and other questions. Get ideas from others how to separate yourself from the competition and earn a client for life!
Don't forget to vote for the 10 roundtables you want to learn about! Register now to have your voice heard and set the content relevant to your needs!!!
REGISTRATION FEES
All registrations must be received by the office no later than October 24, 2006. After this date, you must register on-site. On-site registrations will also be an additional $25.
Member

Non-Member

_ Broker Member $99.00
_ Broker Additional Member $99.00
_ Associate Member $235.00
_ Associate Additional Member $175.00
_ Funder Member $235.00
_ Funder Additional Member $175.00
_ Broker Non-Member $125.00
_ Broker Additional Non-Member $105.00
_ Associate Non-Member $250.00
_ Associate Additional Non-Member $200.00
_ Funder Non-Member $250.00
_ Funder Additional Non-Member $200.00
Membership: Non-member companies who join NAELB at this meeting will receive a $50 attendee fee credit towards their 2007 membership dues and are entitled to membership privileges for the balance of 2006.
ROUND TABLE DISCUSSION TOPICS
Round Table Discussions have been added to this year's agenda in lieu of educational sessions. Below is a list of possible topics for these round tables. Please select 10 discussion topics you would like to have on the agenda for the Western Regional. The top selections will be discussed at the meeting.
_ Adding Value to Client and Vendor
Relationships
_ Additional Sources of Income
_ Advertising: The Good, the Bad, and the
Really Bad
_ Building a Non-Vendor Based Brokerage
_ Business Networking Ideas That Work
_ Commitment Fees: When Are They Earned
and When Are They Not
_ Competing with the Banks, Captives and
Large Lessors
_ Direct Mail and E-mail Marketing
_ Do They Pass the Smell Test: Quick Due
Diligence
_ Establishing Broker/Funder Relationships with
Local Banks
_ From Brokering to Discounting: Is It Right For
You?
_ Marketing Techniques That Work
_ Marketing to Your Existing Base
_ Niche vs. Generalization/Local vs. National
_ Office Automation
_ Overcoming the Rate Issue
_ Pre Qualify or Disqualify Potential Prospects
_ Recognizing Fraud
_ Recruiting, Hiring & Training Sales People
_ Referral Fees to Vendors
_ Sales Rep Compensation
_ Structuring Deals to Enhance Profits
_ Successful Trade Shows: What Works, What
Doesn't
_ Telemarketing: Success and Failure Stories
_ Uncovering New Market Niches
_ Using Trade Shows to Generate Business
_ Vendor Agreements: Do They Work or Are
They Worthless
_ What Every Broker Should Know About the
Internet
_ Winding Down the Business: Sell, Merge or
Close
Registration form, click here: |
http://leasingnews.org/PDF/2006EasternRegionalRegistrationForm.pdf

----------------------------------------------------------------

CIT Group Agrees to Buy Finance Unit From Barclays
www.bloomberg.com
By Ben Livesey and Jon Menon
2 (Bloomberg) -- CIT Group Inc., a commercial and consumer lender with $68 billion in assets, agreed to buy a Barclays Plc unit that provides financing to customers on behalf of manufacturers and construction firms in the U.K. and Germany.
The vendor-finance unit has assets of 1.1 billion pounds ($2.1 billion), London-based Barclays said today in a Regulatory News Service statement. Barclays declined to disclose the price, spokeswoman Tracy Goodyer said.
The division makes loans to farmers, builders and manufacturers, allowing them to spread out their payments on equipment purchases. The acquisition will double the size of CIT's vendor-finance assets in Europe, where Chief Executive Officer Jeffrey Peek is planning to amass total assets of about $20 billion by 2010. Peek said in a May interview he was also targeting trade-finance and secured-lending companies there.
``Europe is such a large market with a lot of equipment financing and a growing need for leasing,'' Thomas Hallman, vice chairman of CIT's specialty finance division, said in an interview from the company's headquarters in New York. CIT's acquisitions in Europe will be ``selective'' and add to earnings in the ``near term,'' he said.
CIT in July agreed to a five-year agreement with Microsoft Corp. to finance purchases of the company's software and services sold in France and Switzerland.
CIT shares fell 89 cents to $47.74 in New York Stock Exchange composite trading. Barclays' shares rose 8.5 pence, or 1.3 percent, to 682.5 pence on the London Stock Exchange, bringing gains this year to 12 percent.
`Housekeeping'
Peek, an executive at Merrill Lynch & Co. for 18 years before taking over as CEO of CIT in July 2004, has sold underperforming assets, including almost $1 billion in aircraft loans and leases to General Electric Co. He has invested the proceeds abroad and in U.S. industries such as health care, where profits are growing are faster.
The company, which was spun off from Tyco International Ltd. in 2002, also lends to students and homebuyers.
Vendor finance is part of Barclays' U.K. business banking unit, which posted an 11 percent gain in pretax profit in the first half, lagging behind the 66 percent growth at the Barclays Capital investment-banking unit.
The sale is ``a nice piece of housekeeping, but is not material to the group,'' said Mark Thomas, an analyst at Keefe, Bruyette & Woods Ltd. The unit accounts for less than 1 percent of the British bank's assets, said Thomas, who has a ``market perform'' rating on the stock.
Iveco
Vendor finance, which targets customers in the U.K. and Germany, employs about 180 people, said Goodyer, with about 80 working in the U.K. and the rest in Germany. Sales and back- office staff at the unit will be transferred to CIT under the deal, Barclays said.
Barclays Finance Director Naguib Kheraj said the bank will make ``significant investment'' in its asset finance and sales finance operations. In asset finance, banks lend to companies to fund the purchase or lease of vehicles and equipment. In sales finance, banks lend to companies in advance of them receiving payments for goods from customers.
Barclays will retain its controlling stake in Iveco Finance, which provides vehicle loans and leases for customers of Fiat SpA's truck making unit, the bank said today.
The sale is expected to be completed at the end of the year, Barclays said today.
CIT Press Release:
http://www.prnewswire.com/cgi-bin/micro_stories.pl?ACCT=683178&TICK=
CIT&STORY=/www/story/10-02-2006/0004443004&EDATE=Oct+2,+2006
### Press Release ###########################

Z Resource Group Gains Patent Pending Status for
Invention of Proprietary Hiring Process
Westborough, MA - Z Resource Group announced today that the United States Patent and Trademark office (USPTO) has received the company's patent application filing for its invention of a unique and innovative fact based, statistical hiring process used to identify ideal candidates.
Most companies base their hiring decisions on subjective factors, not hard facts and statistics. This leads to poor hiring outcomes: candidates with the wrong skills and the wrong cultural fit. Z's patent pending process brings a series of tools and processes together into an integrated and automated hiring solution, allowing companies to make clear and fact based hiring decisions. Included in the patent pending process is the usage of hiring scorecards which match potential candidates' behavioral and intellectual traits against the DNA of "A" players performing the same job functions. The scorecards are also used to map out and match corporate culture in hiring. Leasing specific scorecards have been developed for virtually all of the functional positions in a leasing organization.
Larry Hartmann, Managing Partner stated, "The costs of employee turnover are higher than ever and lost productivity from hiring the wrong employee is even more expensive. While technology has changed the way we do business in virtually every business sector, the hiring processes employed by many firms has not kept pace. Relying on gut feel hiring and face to face interviewing as the sole means to make hiring decisions has proven ineffective. Z's unique hiring process brings consistent, disciplined process to critical hiring. Better selection, more fact based information to make a hiring decision and a well managed hiring process makes Z's patent pending solutions highly efficient and relevant".
About Z Resource Group
Z Resource Group is a leading executive search, consulting and advisory firm. Headquartered in Westborough, MA, Z Resource Group and its subsidiaries maintain branch offices in New York, New Jersey, Connecticut, and California. The firm specializes in several markets including financial services/banking, technology, health care and private equity backed business.
### Press Release ###########################

CIT Vendor Finance Appoints Kris Snow President of Vendor Americas
NEW YORK, -- CIT Vendor Finance, a business unit of CIT Group Inc. (NYSE: CIT - News) a leading global provider of commercial and consumer finance solutions, today announced the appointment of Kris Snow as president of its Vendor Americas business. In this role, Snow will be responsible for growing CIT's vendor financing business throughout Canada, Latin America and the United States. Snow will oversee office products and technology/systems leasing, healthcare vendor and diversified vendor business segments.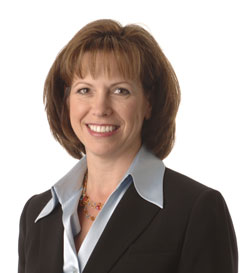 "Kris' background and extensive leadership experience will serve as an excellent addition to CIT Vendor Finance's executive management team," said Thomas B. Hallman, CIT Vice Chairman Specialty Finance. "I am pleased to welcome her to the team as her appointment reflects our commitment to the continued expansion and development of our vendor financing business throughout the world."
Snow joins CIT from Sun Microsystems where she held significant management roles over the past 16 years. Most recently Snow was the general manager for Sun's captive finance arm -- Global Financial Services, and provided world- wide leadership to its three operating units: Structured Financing, Utility and Variable Computing Infrastructure, and Asset Management/Remarketed Products. Prior to Sun, Snow held various technical positions with Cray Research, Inc., Digital Equipment Corporation, and General Electric's Calma Division. She has a BS in Mechanical Engineering from Gonzaga University and an MBA from St. Mary's College of California.
About CIT Vendor Finance
CIT Vendor Finance is a global leader in financing solutions that drive incremental revenues for manufacturers, distributors, and other intermediaries. It provides customized financing solutions to customers in nearly 40 countries, supporting a wide variety of industries, including health care, industrial equipment, and technology.
About CIT
CIT Group Inc. (NYSE: CIT - News), a leading commercial and consumer finance company, provides clients with financing and leasing products and advisory services. Founded in 1908, CIT has $68 billion in managed assets and possesses the financial resources, industry expertise and product knowledge to serve the needs of clients across approximately 30 industries worldwide. CIT, a Fortune 500 company and a member of the S&P 500 Index, holds leading positions in vendor financing, factoring, equipment and transportation financing, Small Business Administration loans, and asset-based lending. With its global headquarters in New York City, CIT has more than 7,000 employees in locations throughout North America, Europe, Latin America, and Asia. www.CIT.com .
### Press Release ###########################

Peter Verkuyl joins The Alta Group in The Netherlands
Antwerp – – The Alta Group has been pursuing a clear strategy over recent months of cementing its already firm foothold on continental Europe and can now announce the appointment of industry veteran Peter Verkuyl.
Peter Verkuyl
Peter is joining as an Associate, based out of The Netherlands and strengthens the Group's expertise in the motor sector. He has an automotive background and over 35 years of experience in the contract hire and financial services industry. His experience encompasses general management and senior vice-president positions in international contract hire and leasing companies such as LeasePlan Corporation, as well as general management positions in the financial services arms of automotive groups such as Pon Holdings (VAG) and Louwman Group (Toyota). He is a member of the executive committee of the Dutch Leasing Association, having held the position of Chairman from 1997 – 2000, and Deputy Chairman until early 2006. In addition he held the position of Vice-President of ECATRA Long Term Rental for many years. Currently he is a board member of Leaseurope in Brussels, with specific responsibility for the automotive sector.
He has broad commercial and senior management experience, especially in the field of strategic reorientation, restructuring and operational implementation, both in international and major domestic companies. Peter Verkuyl has a successful track-record, restructuring and merging international and complex organizations. He has led, in a number of countries, the establishment and growth of greenfield operations as well as acquisitions through M&A transactions.
Speaking about his appointment, Peter commented: "Working with this team of very experienced leasing specialists all over the world is a fantastic opportunity for me. It gives me a great opportunity to broaden my experience, complementing my skills to The Alta Group, especially in the field of automotive car leasing / contract hire. I am convinced that the possibilities, and at the same time the challenges, in the European market for this specific product are both exciting and comprehensive. Given the impressive stature of The Alta Group, I am sure to be working in a very challenging, but intellectually rewarding environment."
Derek Soper, the Chairman of The Alta Group in Europe added: "I couldn't be more delighted that Peter is joining us.
He has the three qualities that we value most highly here at the Alta Group - he is a leader of exceptional quality with a great track record; he is an expert in his chosen field of automotive financing; and he is a highly personable individual who we are all looking forward to working with. In particular his knowledge of the customer driven requirements in the automotive sector provides a major addition to Alta's range of advisory services and I, together with all my colleagues welcome Peter to The Alta Group."
ABOUT THE ALTA GROUP
The Alta Group, established in 1992, provides a broad array of strategic consulting and advisory services, education and training programmes, merger and acquisition and dispute resolution services for companies in the global equipment leasing and asset finance industries. Its clients include manufacturers, banks, and independent lessors of various sizes and others in the industry. The Alta team is made up of more than 35 international professionals committed to the asset finance business, including former CEOs, company founders and industry thought leaders who are active in their areas of expertise. They collaborate and share their in-depth knowledge and insights with today's business leaders who face a range of challenges, both old and new. The firm has built a reputation on creative thinking, trust and professionalism. The Alta Group supports clients in North America, Latin America, Western, Central and Eastern Europe, Asia, the Middle East and Australia. For more information, visit www.thealtagroup.eu.com
### Press Release ###########################
--------------------------------------------------------------

News Briefs----
Dow Hits New High after a Long Recovery
http://www.washingtonpost.com/wp-dyn/content/article/
2006/10/03/AR2006100300934.html
GATX back in timely way
http://www.chicagotribune.com/business/chi-0610020099oct02,1,2492357.story?
coll=chi-business-hed
Bank of America, Visa renew payment card partnership http://www.mercurynews.com/mld/mercurynews/news/breaking_news/15661783.htm
LEARNING CURVE® Securitization Gains Momentum in Emerging European Markets
http://www.absnet.net/include/showfreearticle.asp?file=/headlines/2.htm
Japanese earn $2,400 more per car
http://www.boston.com/business/globe/articles/2006/10/03/
japanese_earn_2400_more_per_car/
Home builders' CEOs make timely stock sales
http://www.usatoday.com/money/economy/housing/
2006-10-04-builder-sell-usat_x.htm
Cingular adds faster Internet service to more markets
http://www.chicagotribune.com/technology/chi-0601003cingular-story,1,5885837.
story?coll=chi-business-hed
AOL OpenRide to offer screen of 4 windows
http://www.usatoday.com/money/industries/technology/2006-10-04-aol-usat_x.htm
S.F. Opera patron donates $35 million
Largest gift of its kind in U.S. follows several lean years
http://www.sfgate.com/cgi-bin/article.cgi?f=/c/a/2006/10/04/OPERA.TMP
---------------------------------------------------------------


You May have Missed---
Homes taking bigger slice of income--Survey
http://seattletimes.nwsource.com/html/businesstechnology/
2003286079_homecosts03.html
----------------------------------------------------------------


"Gimme that Wine"
Wine Patrol Awards Second Certificate to Depot Hotel in Cucina Rustica in Sonoma
http://www.winebusiness.com/news/DailyNewsArticle.cfm?dataid=44820
Only French Laundry earns Michelin's 3 stars in No. Calif. Restaurants
http://www.sfgate.com/cgi-bin/article.cgi?f=/c/a/2006/10/02/
BAG93LGQUP21.DTL&type=food
Mouton 1945 shatters world record, twice
http://www.decanter.com/news/96511.html
Import and Craft Beers Up, But Not Enough to Lift U.S. Beer Sales
http://www.prnewswire.com/cgi-bin/stories.pl?ACCT=104&STORY=/
www/story/10-03-2006/0004444047&EDATE =
Rain imperils wine grapes in Central California
http://www.sanluisobispo.com/mld/sanluisobispo/15661324.htm
Wine Prices by vintage
http://www.winezap.com
http://www.wine-searcher.com/
US/International Wine Events
http://www.localwineevents.com/
Winery Atlas
http://www.carterhouse.com/atlas/\
Leasing News Wine & Spirits Page
http://two.leasingnews.org/Recommendations/wnensprts.htm
The London International Vintners Exchange (Liv-ex)
is an electronic exchange for fine wine.
http://www.liv-ex.com/
----------------------------------------------------------------

Calendar Events This Day
Lesotho: Independence Day
National holiday. Commemorates independence from Britain in 1966. Formerly Basutoland. The Kingdom of Lesotho is completely surrounded by the Republic of South Africa.
Lesotho's major natural resource is water, often referred to as 'white gold' by the Basotho people. During 1995 and 1997, with intense construction activities involving the multi-million Lesotho Highlands Water Project, Lesotho registered an impressive economic performance – the real GDP growth rate made Lesotho one of the top ten performers in Africa at this time. Completion of a major hydropower facility in January 1998 now permits the sale of water to South Africa, generating royalties that will be an important source of income for Lesotho. Best known for its diamond exports, there are also proven deposits in Lesotho of other minerals and semi-precious stones. Apparel and crafts are also exported.
Saint Francis of Assisi: Feast Day
Giovanni Francesco Bernardone, religious leader, founder of the Friars Minor (Franciscan Order), born at Assisi, Umbria, Italy, in 1181. Died at Poziuncula, October 3, 1226. (Patron Saint of San Francisco)
This feast day---commemorated after the day of his death on October 3, 1236---has become a popular day of celebration in churches, where "blessing-of-the-animals" ceremonies are often held in the Saint's honor. According to legend, the native of Assisi, Umbria, led a colorful, yet modest life: He gave up his clothing for a coarse woolen tunic tied by a rope at the waist and preached penance, brotherly love, and peace. His lifestyle soon attracted followers and eventually led to a revival of Christianity, under the Order of St. Francis. The Saint also purportedly saw all living things as his fellow creatures, and preached kindness and gentleness to animals.
http://conservation.catholic.org/st__francis_of_assisi.htm
http://www.shrinesf.org/homepage.htm
http://www.americancatholic.org/Features/Francis/default.asp
http://www.catholic-forum.com/saints/saintf01.htm
http://www.paxetbonum.net/biographies/considerations_eng.html
Taco Day
http://whatscookingamerica.net/History/Tortilla_Taco_history.htm
Ten-Four Day
The fourth day of the tenth month is a day of recognition for radio operators, who code words, "Ten-Four," signal an affirmative reply.
World Animal Day
http://www.worldanimalday.org.uk/index.asp
----------------------------------------------------------------

S.M.O.M.: The actual smallest sovereign entity in the world is the Sovereign Military Order of Malta (S.M.O.M.). It is located in the city of Rome, Italy, has an area of two tennis courts, and as of 2001 has a population of 80, 20 less people than the Vatican. It is a sovereign entity under international law, just as the Vatican is.
(This was the main question at the end of the TV quiz show "Jeopardy" the other night. None of the contestants knew the answer. The person with the highest dollar amount bet it all ( you choose the dollar amount you want to bet before the question is asked.) To play 'Jeopardy" on line, go to: http://www.sonypictures.com/games/jeopardy/index.php
----------------------------------------------------------------

Today's Top Event in History
1822-Birthday of Rutherford Birchard Hayes, 19th pres­ident of the US (Mar 4, 1877—Mar 3, 1881), was born at Delaware, OH. In his inaugural address, Hayes said: "He serves his party best who serves the country best." He lost the popular vote and in a hotly contested electoral congressional vote, a promise to the "Dixie Democrats" made him president, it is said, and turned back the reconstruction of the South. He died at Fremont, OH, Jan 17, 1893.
http://memory.loc.gov/ammem/today/oct04.html
----------------------------------------------------------------

This Day in American History
1582- Pope Gregory XIII issued a bulletin that decreed that the day following Thursday, Oct 4, 1582, should be Friday, Oct 15, 1582, thus correcting the Julian Calendar, then 10 days out of date relative to the seasons. All dates before this that we celebrate are not actually the "correct" days. Don't worry, the calendar was again changed by the British Calendar Act of 1751, Britain(and the American colonies)made the "Gregorian Correction" in 1752. The Act proclaimed that the day following Wednesday, September 2, should become Thursday, September 14, 1752. There was rioting in the streets by those who felt cheated and who demanded the eleven days back. The Act also provided that New Year's Day ( and the change of year number ) should fall January 1 ( instead of March 25) in 1752 and very year thereafter. As a result, 1751 only had 282 days.
1636-The General Court of the Plymouth Colony instituted a legal code, the first composed in North America, guaranteed citizens a trial by jury and stipulated that all laws were to be made with the consent of the freemen of the colony.
( lower half of: http://memory.loc.gov/ammem/today/oct04.html )
1648- Peter Stuyvesant establishes America's first volunteer firemen in New Amsterdam (New York City).
1777- Battle of Germantown. Washington planned a surprise attack against the redcoats at sunrise. He broke the army into four separate columns for battle. The American soldiers marched to Germantown by two roads, with General Sullivan to the right and General Greene to the left. Washington, along with General "Mad Anthony" Wayne, joined Sullivan and caused the British to fall back. The complicated plan had failed with the British losses at 70 killed, 450 wounded, and 14 missing. The Americans lost 152 killed, 521 wounded, and almost 400 missing. American morale was largely unaffected by the loss in that they mistakenly believed that more British were lost than American forces. Howe was impressed that the skill of the Americans had increased so much since the defeat at Brandywine. So, rather than risk a pursuit, Howe retreated to Philadelphia and fortified the city. The Battle of Germantown was fought in a morning fog that grew more dense with the smoke of battle, causing great confusion. Americans firing at each other contributed to the loss of the battle.
http://www.ilssar.org/germantown.html
http://library.thinkquest.org/10966/data/germ.shtml?tqskip1=1andtqtime=0929
http://www.virtualology.com/virtualwarmuseum.com/revolutionarywarhall
/battleofgermantown.com/
http://www.justinalee.com/Germantown.html
http://www.phmc.state.pa.us/ppet/germantown/page1.asp?secid=31
http://www.multied.com/revolt/germantown2.html
http://www.cliveden.org/Pages/battle.htm
http://patriot.net/~tpost/germantown.html
http://www.publicbookshelf.com/public_html/The_Great_Republic_By_the_
Master_Historians_Vol_II/battleof_gh.html
1810-Birthday of Eliza McCardle Johnson. She taught her husband, Andrew Johnson how to read when he was already an adult. He went on to become the 17th president of the U.S. Historically, she is not given any credit for his rise to political prominence.
http://www.whitehouse.gov/history/firstladies/ej17.html
http://www.aboutfamouspeople.com/article1065.html
1822-Birthday of Rutherford Birchard Hayes, 19th pres­ident of the US (Mar 4, 1877—Mar 3, 1881), was born at Delaware, OH. In his inaugural address, Hayes said: "He serves his party best who serves the country best." He lost the popular vote and in a hotly contested electoral congressional vote, a promise to the "Dixie Democrats" made him president, it is said, and turned back the reconstruction of the South. He died at Fremont, OH, Jan 17, 1893.
http://memory.loc.gov/ammem/today/oct04.html
1830 -- A power printing press is patented by Isaac Adams, Boston.
1851-In San Francisco, the third Jenny Lind Theatre to occupy the same site on Kearny was opened. The other two theaters burned during fires this year.
1862- Battle at Corinth, Mississippi ends with a draw. Van Dorn, commanding Confederate forces, has Price attack Union positions under Rosecrans' command in front of Corinth in a two-day battle in attempt to push the Federals back into Tennessee and secure the vital railroad crossing at Corinth; Fierce fighting in town and at Batteries Williams and Robinett; Attack fails, and on second day Van Dorn withdraws to Chewalia. By this time many Southerners were disenchanted with him, and he was placed in charge of the mounted troops under Pemberton. Moving his division into middle Tennessee, he was killed on May 7, 1863, by Dr. George B. Peters for attentions paid by the general upon the physician's wife in Spring Hill.
http://www.civilwarhome.com/vandornbio.htm
1864- New Orleans Tribune, first black daily newspaper, forms. It is published in both French and English.
http://www.theneworleanstribune.com/aboutus.html
1895- Horace Rawlins won the first US Open Golf Championship, contested at the Newport Golf Club in Newport, RI. Rawlins shot 173 over 36 holes to defeat Willie Dunn by 2 strokes.
1877 -- Chief Joseph surrenders with starving remnant of Nez Perce people. At Eagle Creek in Bear Paw Mountains, Montana, Nez Perce leader Chief Joseph (In-mut-too-yah-lat-lat [Thunder coming up over the land from the water]), surrenders his rifle after months in which his starving band eluded pursuing federal troops." From where the sun now stands, I will fight no more forever." Chief Joseph was best known for his resistance to the US Government's attempts to force his tribe onto reservations. The Nez Perce were a peaceful nation spread from Idaho to Northern Washington. Earlier in the year, the U.S. government broke a land treaty with the Nez Perce Indians, forcing the group out of their homeland in Wallowa Valley in the Northwest for relocation in Idaho. In the midst of their journey, Chief Joseph learned three young Nez Perce warriors, enraged at the loss of their homeland, had massacred a band of white settlers. Fearing retaliation by the Army, he began one of the greatest retreats in American military history. For over three months, Chief Joseph led less than 300 Nez Perce Indians toward the Canadian border, covering a distance of over 1,000 miles as the Nez Perce outmaneuvered and battled over 2,000 pursuing U.S. soldiers. Finally, only 40 miles short of his Canadian goal, they were cornered, and forcibly relocated.
1887- Louisiana sugar workers strike, 37 peaceful strikers murdered. Louisiana Militia, aided by bands of "prominent citizens," shot unarmed black sugar workers striking to gain a dollar-per-day wage, and lynched two strike leaders.
1903-Birthday of John Atanasoff, inventor of the computer. Atanasoff, working with Clifford Berry, developed the Atanasoff Berry Computer (ABC), which used binary math to solve differential equations. The computer employed vacuum tubes and other key components of later electronic computers, although it did not have a central processing unit. In 1941, Atanasoff invited John Mauchly, a University of Pennsylvania physicist with an interest in automatic calculators, to see the ABC machine in Iowa. The visit and their subsequent correspondence about computers sparked controversy many years later over who had really invented the computer. In 1973, a judge overturned Mauchly's (and his associate, Presper Eckert's) patent claims to the computer in favor of Atanasoff. Atanasoff, who later headed up two engineering firms, received the Computer Pioneer Medal in 1981 and the National Medal of Technology in 1990.
1907- Harriot Stanton Blatch, the first woman elected to the American Society of Civil Engineers in 1906 was barred from dining at the Hoffman House Hotel in New York City because she had no male escort.
http://www.uua.org/uuhs/duub/articles/harriotstantonblatch.html
1927- Walter F. Bishop, Jr. Birthday (Bop Pianist)
1928 -- Author Alvin Toffler birthday.
http://www.usatoday.com/news/opinion/columnists/toffler/toff05.htm
1933 - "Esquire" magazine was published for the first time. Considered racy for its time, it pales in comparison to today's choices of reading material. "Esquire" can now be described as sophisticated.
1939 - A barber from Canonsburg (near Pittsburgh), PA, who had quite a singing voice, recorded "That Old Gang of Mine" with the Ted Weems Orchestra. That singer was the feature of the Weems band for many years before going solo as a radio, TV and stage star. You know him as 'The Incomparable Mr. C.', Perry Como. His string of hits for RCA Victor spans four decades. He was an NBC TV mainstay for more than a decade..
1943 - "Is You is or is You Ain't My Baby?" was the musical question by Louis Jordan and His Tympany Five on this day -- on Decca Records.
1944- singer Billie Holiday records, "Lover Man."
1944-Top Hits
I'll Walk Alone - Dinah Shore
Is You is or is You Ain't - Bing Crosby and The Andrews Sisters
It Had to Be You - Helen Forrest and Dick Haymes
Smoke on the Water - Red Foley
1944-Birthday of singer Patti Labelle, Philadelphia, PA
1948 - Gordon MacRae hosted the premiere of a radio classic. "The Railroad Hour" debuted on ABC radio. The theme song was "I've Been Working on the Railroad" and the show was sponsored by -- get ready -- America's Railroads.
1952- "Ozzie and Harriet" was TV's longest-run­ning sitcom. The successful radio-turned-TV show about the Nelson family starred the real-life Nelsons—Ozzie, his wife Har­riet and their sons David and Ricky. Officially titled "The Adven­tures of Ozzie and Harriet," this show was set in the family's home. The boys were one reason the show was successful, and Ricky used the advantage to become a pop star. David and Rick's real-life wives—June Blair and Kris Nelson—also joined the cast. The show was cancelled at the end of the 1965-66 season after 435 episodes, 409 of which were in black and white and 26 in color. The last episode aired Sept 3,1966.
1952-Top Hits
You Belong to Me - Jo Stafford
Wish You Were Here - Eddie Fisher
I Went to Your Wedding - Patti Page
Jambalaya (On the Bayou) - Hank Williams
1953 - "I Led Three Lives" was first seen in syndication (it was never on a TV network) this day. Richard Carlson starring as Herbert A. Philbrick. 'The fantastically true story of Herbert A. Philbrick, who for nine frightening years did lead three lives - average citizen, member of the Communist Party and counterspy for the F.B.I.' Richard Carlson stars as Philbrick in this 1953-56 syndicated series based on the national best-seller. It was one of the most popular TV shows in the McCarthy era.
http://www.geocities.com/TelevisionCity/Stage/2950/epg/ILedThreeLives.htm
http://www.geocities.com/TelevisionCity/Stage/2950/Spy/ILedThreeLives.htm
1954- "December Bride." This sitcom was filmed before a live audi­ence at Desilu Studios and took place mainly in a living room. It starred Spring Byington as widow Lily Ruskin, Frances Rafferty as her daughter Ruth Henshaw, Dean Miller as Ruth's husband, Matt, Harry Morgan as wisecracking next-door neighbor, one of my closest friends in high school was his oldest son, Chris. He played third trumpet in my band, doing most of the solo's. Pete Porter (his wife Gladys was talked about but never seen), Verna Felton as Lily's friend Hilda Crocker and Arnold Stang as Private Marvin Fisher, Pete's brother-in-law. This series spun off "Pete and Gladys" in 1960.
http://www.geocities.com/TelevisionCity/Stage/2950/SitCom/DecemberBride.htm
1955- FINALLY. I was there as a thirteen year old kid when left-hander Johnny Podres pitched a 2-0 shutout against the New York Yankees to give the Brooklyn Dodgers their only World Series championship. Before this seven-game triumph, the Dodgers had lost the series in 1920, 1941, 147, 149, 1952, and 1953. The Dodgers left Brooklyn for Los Angeles after the 1957 seasons and have never been the same; that's when I became a Chicago Cubs fan.
http://www.baseballlibrary.com/baseballlibrary/ballplayers/P/Podres_Johnny.stm
1955-Rev Sun Young Moon leaves prison in Seoul
http://www.unification.net/1984/840101.html
http://www.tparents.org/Lib-Moon-Book.htm
http://www.newcovpub.com/unification/wfwp3.html
http://www.americanatheist.org/spr00/T2/fitrakis.html
1957- "Leave It to Beaver" premieres on TV. This family sitcom was a stereotypical por­trayal of American family life. It focused on Theodore "Beaver" Cleaver (Jerry Mathers) and his family: his patient, understand-ing and all-knowing father, Ward (Hugh Beaumont), impeccably dressed housewife and mother June (Barbara Billingsley) and Wally (Tony Dow), Beaver's good-natured, all-American brother. The "perfectness" of the Cleaver family was balanced by other, less-than-perfect characters played by Ken Osmond, Frank Bank, Richard Deacon, Diane Brewster, Sue Randall, Rusty Stevens and Madge Blake. The last episode aired Sept 12, 1963. "Leave It to Beaver" remained popular in reruns.
http://www.leaveittobeaver.org/
1958 - Barbara MacDonald of Timbuk 3 is born.
1959 - No. 1 Billboard Pop Hit: "Mack the Knife," Bobby Darin. The song - Darin's biggest hit - earns the singer Grammy Awards as best new artist and best vocal performance by a male.
1960-Top Hits
My Heart Has a Mind of Its Own - Connie Francis
Chain Gang - Sam Cooke
Mr. Custer - Larry Verne
Alabam - Cowboy Copas
1961- Bob Dylan makes his concert hall debut at New York's Carnegie Hall. About 50 people attended, mostly friends, and he earned 20 bucks.
1963-Eric Clapton is asked to replace Anthony "Top" Topham in the Yardbirds.
1965 - No. 1 Billboard Pop Hit: "Yesterday," The Beatles. The song, which Paul McCartney originally called "Scrambled Eggs," has been played on the radio and TV more than any other Beatles song and is the most covered song in history.
1966---- Paul VI arrived in New York City. While speaking at the UN, Paul published a document exonerating the Jews of all blame in the death of Christ. It was a whirlwind visit. Pope Paul VI arrived at Kennedy International Airport, New York City, 9:27am. He went to Saint Patrick's Cathedral, and Cardinal Spellman's residence, 11:44am, conferred with President Lyndon Baines Johnson at the Waldorf-Astoria Hotel at 1:40pm, addressed the General Assembly of the United Nations in French at 3:30pm, attended a public Mass at Yankee Stadium at 8:30pm, visited the Vatican Pavilion at the New York World's Fair at 10:25pm, and returned to Rome the same day at 111pm on an Alitalia jet liner. He was seen by about 1 million persons and by 100 million on television.
1968-Top Hits
Hey Jude - The Beatles
Hush - Deep Purple
Fire - The Crazy World of Arthur Brown
Harper Valley P.T.A. - Jeannie C. Riley 1964 Patriots' Gino Cappelletti kicks 6-of-6 field goals against Broncos
1969-Crosby, Stills & Nash's "Suite: Judy Blue Eyes" is released.
1969-CCR's "Green River" tops the LP chart.
1969 - Denver, CO, received 9.6 inches of snow. October of that year proved to be the coldest and snowiest of record for Denver, with a total snowfall for the month of 31.2 inches.
1976- Agriculture Secretary Earl Butz resigns due to telling a racial joke.He later was sentenced to five years in prison for evading taxes, but was pardoned by the president.
http://www.kpcnews.net/special-sections/reflections3/reflections17.html
http://www.tompaine.com/feature.cfm/ID/2480
1975-Pink Floyd's "Wish You Were Here" LP hits #1 on the chart. (1975)
1976 - TV audiences watched as Barbara Walters joined Harry Reasoner at the anchor desk of the "ABC Evening News" for the first time. Walters made the switch with a million-dollar paycheck, becoming the first woman to anchor a network evening newscast
1976-Top Hits
Play That Funky Music - Wild Cherry
I'd Really Love to See You Tonight - England Dan and John Ford Coley
A Fifth of Beethoven - Walter Murphy and The Big Apple Band
Here's Some Love - Tanya Tucker
1977- Pier 39 opens in San Francisco. Warren Simmons, owner and founder of PIER MARKET RESTAURANT, was the founder and builder of PIER 39.In the early 70's, Warren was looking for a waterfront location for his Tia Maria Restaurants. He came upon Pier 39, which was full of refrigerators and junked cars. Looking past the debris, Warren envisioned a world-class development and it is just that today-PIER 39.In spite of opposition from politicians, civic groups, and competitors, government regulations, red tape and skeptics,
Pier 39 opened on October 4, 1978. The only major waterfront construction in San Francisco in the last 100 years was built in spite of everything. With vision and hard work, Warren was successful in creating this unique addition to Fisherman's Wharf.Warren and his son Scooter opened Pier Market in 1983. It has become quite a tourist attraction.
1980 - No. 1 Billboard Pop Hit: "Another One Bites the Dust," Queen. The song, which stays at No. 1 for three weeks, sells more copies than any other single by the group. ELO's "All Over The World" peaks at #13 and Genesis' "Turn It On Again" peaks at #58.
1981-CBS Records releases the children's holiday album, "In Harmony," which includes Bruce Springsteen's "Santa Claus Is Coming To Town.
1984 - "There it goes! It could be, it might be, it's..." A sad day for long-suffering Chicago Cubs fans. Chicago lost to the Padres 7-1 in the National League Championship Series.
1985- Shite Muslims claim to have killed hostage William Buckley
1986 - Dan Rather, of "The CBS Evening News", was mugged by two men in New York City.
1986-Van Halen's "Love Walks In" peaks at #22 on the singles chart.
1987 - A storm brought record snows to the northeastern U.S. Snowfall totals ranged up to 21 inches at North Springfield VT. It was the earliest snow of record for some locations. The storm claimed 17 lives in central New York State, injured 332 persons, and in Vermont caused seventeen million dollars damage. The six inch snow at Albany NY was their earliest measurable snow in 117 years of records.
1987 - Southern California continued to "shake and bake". An earthquake was reported during the morning, the second in a matter of days, and during the afternoon temperatures soared well above 100 degrees. Highs of 100 degrees at San Francisco, and 108 degrees at Los Angeles and Santa Maria, were October records. San Luis Obispo was the hot spot in the nation with an afternoon high of 111 degrees.
1988-Televangelist Jim Bakker is indicted on federal charges of mail and wire fraud and of conspiring to defraud the public. The case against the founder of Praise the Lord (PTL) Ministries and three of his aides exploded in the press when it was revealed that Bakker had sex with former church secretary Jessica Hahn.
1989 - Unseasonably cold weather continued in the north central U.S., with freezing temperatures reported across much of the area from eastern North Dakota to Michigan and northwest Ohio. Thirteen cities reported record low temperatures for the date, including Saint Cloud MN, which was the cold spot in the nation with a morning low of 19 degrees.
1991-NHL NY Rangers trade Bernie Nichols to Edmonton for Mark Messier
1992 - Miami Dolphins' safety Louis Oliver grabbed three interceptions from the Buffalo Bills and returned one for a 103-yard touchdown. That return tied for the NFL's all-time longest interception return with a 103-yard return by San Diego's Vencie Glenn against Denver on November 29, 1987.
1996-Van Halen announces that former Extreme lead singer Gary Cherone was chosen as the new lead singer of the group, replacing Sammy Hagar.
1997 - "4 Seasons of Loneliness", by Boyz II Men, was the #1 single in the U.S. The song, from their "Evolution" album, was number one for one week.
World Series Champions this Date
1955 Brooklyn Dodgers.
--------------------------------------------------------------


Baseball Poem
SHORTSTOP
by Charles Ghigna ©
Published: Boyd Mills Press (2003)
The slits of his eyes
hidden in shadows
beneath the bill of his cap,
he watches and waits
like a patient cat
to catch what comes
his way.
Crack!
and he pounces
upon the ball,
his hands flying
above the grass,
flinging his prey
on its way
across the diamond
into a double-play.
--------------------------------------------------------------

SuDoku
The object is to insert the numbers in the boxes to satisfy only one condition: each row, column and 3x3 box must contain the digits 1 through 9 exactly once. What could be simpler?
http://leasingnews.org/Soduku/soduko-main.htm
--------------------------------------------------