Friday, October 26, 2007
Headlines---
Clarification---Assurant Insurance Merry Go-Round
Classified Ads----Credit
Southern California Fire Information/Help
PFF Bank $7.5 Million loss
WaMu sees decline 75% from prior year Q.
Rosanne Wilson to cover NAELB Atlanta Conf.
Classified Ads---Help Wanted
Arizona: Thursday November 8th 6:00 pm
Paul Knowlton and Five UAEL Past Presidents
Marlin Stock Closing Thursday 4pm--$14.15
Marlin Leasing Completes $440 MM Securitization
Alter Moneta Continues Growth in MidWest USA
MicroFinancial Announces 3rd Quarter Results
GATX reports 3rd Quarter results
Merrill's Chief Is Said to Float a Bid to Merge
Mortgage rates fall to lowest level in six weeks
BofA to Eliminate 3,000 Jobs + 4,000 from LaSalle
Bank of America dropping wholesale mortgages
News Briefs---
You May have Missed---
As CA fires burned, copters grounded
Sports Briefs---
"Gimme that Wine"
Calendar Events
Snapple Real Facts
Today's Top Event in History
This Day in American History
Baseball Poem
SuDoku
Daily Puzzle
Shawn Halladay, the Alta Group, to cover the Equipment Leasing and Finance Association Conference in Orlando, Florida Oct. 28-30
######## surrounding the article denotes it is a "press release"
-------------------------------------------------------------------

Clarification---Assurant Insurance Merry Go-Round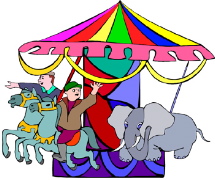 Certified Letter from Assurant Solutions
Assurant Specialty Property
http://www.leasingnews.org/Pages/Assurant_letter.htm
Leasing News received the above certified letter on October 24, 2007
from James A. Skyes, Director, External communications, Assurant Solutions/Assurant Specialty Property. It was sent on October 8, 2007, and since addressed to Christopher Menkin, an attempt was made on October 16, October 20. The letter starts off about an attempt by Drew Guthrie, Manager, Communications and Media Relations of Assurant to return my telephone call on September 21, plus notes a voice message of September 25, and primarily "complains" about alleged inaccuracies" of the article that I wrote.
I would like to apologize to what may appear as a "Merry Go-Round,"
but in reality, it was a chain of circumstances.
I wish we had connected, and appreciate Mr. Guthrie's quick respond to my first telephone call. I would have preferred his comments in the original story as it is Leasing News's goal to present
all sides fairly.
First, Leasing News does hide clarifications or corrections, and it has been our policy to put them on top, not bury them at the bottom. We make mistakes. We have typo's. We want to bring them forward, not hide them.
I returned Mr. Guthrie's telephone call on September 20th, but the office had closed, most likely due to the time difference. I left a voice message I was going on vacation the next day and to send Maria Martinez Wong an e-mail or use the Leasing News Contact form for "Letter to the Editor" he requested in the voice mail to be published. His call of September 25th would have heard the recording, reminding him that I was on vacation, returning October 18th. During this time, Leasing News was being edited by Maria Martinez-Wong. He could have contacted her, used the Leasing News contact form, or sent me an e-mail as Maria was responding to all my e-mail (I did not take my lap top on this vacation.) The purpose of his call was to let me know a letter was being sent and he requested it be printed as a "Letter to the Editor."
When I checked my telephone voice-mail on October 19th, I responded to both Mr. Guthrie's regular telephone number and cell phone. To date, he has not returned the telephone call. I left him a message that I had not gotten the letter and it would be easier to send me an e-mail.
I was not here to accept a certified letter, which I mentioned in my two voice mails that I was on vacation. It kept going back to the post office as it required my signature. Ironically, when I went to the Saratoga, CA., post office on October 20th, the letter was with the carrier. I signed a form requesting it be returned to my address, which it was on October 24th. Paradoxically, the letter was sent to the wrong address and forwarded to me, but it really didn't matter, as I was not here to receive it the first time it was attempted to be delivered.
I saw that the letter came from Mr. Sykes. Perhaps he did not know that Mr. Guthrie was informed twice I would not be returning until October 18th. Maybe they don't talk to each other, I don't know.
The entire situation certainly sounds like a "Merry-Go Round" to me.
As to the other comments in the letter: the word "alleged" was used the title and story was used as nothing has been proven; the list of customers that they service was not the full list, as noted, but what was available from their web site; the lobbying is a public information report available to the public (found in a search about the company,) the information that was printed was Assurant SEC filing, detailing what was happening as well as the Assurant full press release. The words describing the sequence of events, the "Wells" letters were not Leasing News, but Assurant's filing with the SEC and subsequent press release.
If the letter had not been two page, single spaced, it would have appeared "open" in Leasing News, but for space sake, it was made public for readers to read. Here it is again, as well as the original
story and one that appeared in CFO.com:
http://www.leasingnews.org/Pages/Assurant_letter.htm
Leasing Insurance alleged Kickback Scandal
http://www.leasingnews.org/archives/September%202007/09-21-07.htm#lia
CFO.Com article:
http://www.cfo.com/article.cfm/9459877?f=rsspage
Christopher Menkin, editor
--------------------------------------------------------------

Classified Ads----Credit
Mission Viejo. CA
20+ years experience in all phases of credit, operations and collections. Aggressive, bottom line producer. Can handle everything from micro ticket to large ticket credit.
E-Mail: leasecredit@cox.net
These job-wanted ads are free. We also recommend to both those seeking a position and those searching for a new hire to also go to other e-mail posting sites:
http://www.leasingnews.org/Classified/Posting_sites.htm
In addition, those seeking employment should go to the human resource departments on company web sites for funders, captive lessors, and perhaps "broker-lessors."
To place a free "job wanted" ad here, please go to:
http://www.leasingnews.org/Classified/Jwanted/Jwanted-post.htm
For a full listing of all "job wanted" ads, please go to:
http://www.leasingnews.org/Classified/Jwanted/Jwanted.htm
--------------------------------------------------------------

Southern California Fire Information/Help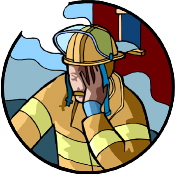 Rancho Bernardo resident, close friends:
"We wanted to take a minute to thank all of you for your phone calls, emails, thoughts, and prayers and to give you all the latest information from here in the fire zone. We apologize that we are sending out a bulk email rather than returning all your emails or phone calls individually, but we figured that this is a lot more time efficient.
"For some of you this is a repeat of information, but bear with us as we fill everyone else in. Last Sunday evening, we were watching coverage of the San Diego fire and at that time it was approximately 25 miles away, but by 4:45am Monday morning, we were being forced to evacuate our house. It put everything in perspective when we were hurrying through our house trying to figure out what to take with us and realizing that besides photos, important documents and a couple changes of clothes, there really wasn't much else all that important in the big scheme of things.
"It was a little unnerving trying to leave our area due to a grid lock of people trying to do the same. It took us an hour an a half to go two miles to the freeway, all while heavy smoke and ash were falling all around us. We were extremely fortunate to have a place to stay and wait out the fire, since every single hotel room in San Diego was occupied. The family of our neighbor has a house right on the beach, just steps from the sand and we hung out there watching hour after hour of fire coverage. Not a bad place to hunker down. For those of you who do not know exactly where we live, the area is called 4S Ranch, we are on the outskirts of Rancho Bernardo, which was the area hardest hit with approximately 300 homes lost.
"We were finally able to return back to our house today around 4:30pm and felt extremely fortunate to have a house to come home to with only minor damage to some of our landscaping and a whole lot of ash and debris. The fire burned all the hills around our house as far as the eye can see and came as close as 500 yards from our house. A little too close for comfort!
"We feel totally blessed to have had so many people concerned about us and we feel very loved.
"Thanks again for thinking of us!"
Love, Drew and Robin
---
From Shari L. Lipski, CLP"
AKC and CFODC sending help to fire victims Please feel free to cross-post!!
In the face of advancing flames, and under urgent evacuation orders, people reach instinctively for their beloved pets, but in the rush to leave, often forget to take the food and other provisions necessary for their care. In order to help fill this need, Dennis Sprung, President of the American Kennel Club, has coordinated with Susan Sholar, President of the California Federation of Dog Clubs, to send an immediate donation of food, collars and leashes, and crates to help those dog owners affected by the devastating fires in southern California.
CFODC members and anyone else needing assistance in providing for their pets' security and well-being as a result of these fires, should call the California School of Dog Grooming at 1-800-949-3746, and ask for Susan. The school, located in San Diego, is the designated site for distribution of the donated supplies, as well as a growing list of volunteers with offers to foster care, or with available kennels, dog runs, RV parking spaces, spare bedrooms, sofa beds, and the like.
The AKC and CFODC, in order to maximize their opportunity to help, ask that you cross post this message wherever possible.
Thank you.
Board of Directors
California Federation of Dog Clubs
Elisabeth Lonergan
Shari L. Lipski, CLP
Principal
ECS Financial Services, Inc.
Lease Portfolio Managers and CPA's
815-713-4354 (VOIP/Home Office)
847-897-1701 (Fax)
847-291-1333 (Corporate Office)
slipski@ecsfinancial.com
---
From Barbara Griffith
Southern California Leasing is offering assistance to our fellow community members in need. We need to spread the word to those in need and let them know we are here to welcome them into our homes, and offer them an alternative to residing in a shelter. We can offer them shelter, pet care, clothing, food, blankets, etc...
If you are a customer of ours and have been affected, or know someone who has, we want you to know that we are here to help. We cannot save the world but we can help those close to us in there time of need.
For additional information about "How you can help", please contact Barbara Griffith at 714-573-9804. Let's coordinate our efforts and help those in need.
Sincerely,
Barbara Griffith
Southern California Leasing, Inc.
email: bgriffith@socalleasing.com
voice: 714-573-9804
web: http://www.socalleasing.com
Breaking News from San Diego Union Tribune:
http://sosdfireblog.blogspot.com/
Latest information:
http://www.signonsandiego.com/index.html
--------------------------------------------------------------

PFF Bank $7.5 Million loss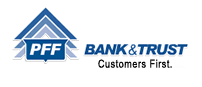 PFF Bancorp, Rancho Cucamonga, CA., a provider of leasing lines to many story credit leasing companies and others, plus a direct leasing company itself, reported a quarterly loss of $7.5 million, primarily due to construction and land development loan troubles.
Bank spokesman said during a public conference call following the earnings release that housing prices in some of the company's areas of business have fallen by as much as 60% since 2005, according to a transcript. The company made the loan loss provision in response to an increase "in criticized and classified loans caused by downward pricing pressure and slowing sales rates for both new and existing residential real estate."
Nonaccrual loans jumped to $227.7 million at Sept. 30 from $11.4 million at March 31.
--------------------------------------------------------------

WaMu sees decline 75% from prior year quarter

Washington Mutual, Inc. (NYSE:WM) announced in a press release that a weakening housing market and credit matters in the subprime mortgage marketplace affected their third quarter, resulting in a decline in net income of approximately 75% from the prior year quarter. A preliminary estimate was made.
The expected decline in third quarter net income results principally from the following items that are reported on a pre-tax basis:
-- The third-quarter loan loss provision will be
approximately $975 million, which exceeds net charge-offs
for the quarter by approximately $550 million. The
provision reflects ongoing weakness in the housing market,
primarily as it affects subprime and home equity loans, as
well as growth in the company's loan portfolio;

-- Downward adjustments of approximately $150 million,
related to approximately $17 billion in held-for-sale
mortgage loans that were transferred to the company's
investment portfolio due to secondary market conditions;

-- Net losses of approximately $150 million in the company's
trading securities portfolio, including market valuation
adjustments on capital markets assets, retained interests
on credit cards and other residual interests; and,

-- Impairment losses of approximately $110 million on
investment grade mortgage-backed securities in the
company's available for sale portfolio.
WaMu Chairman and CEO Kerry Killinger said, "While we're disappointed with our anticipated third-quarter results, we look forward to an improved fourth quarter as we continue to see good operating performance in our Retail Banking, Card Services and Commercial Group businesses."
Full press release at:
http://leasingnews.org/PDF/WaMu%7cNews%20Release.pdf
--------------------------------------------------------------

Rosanne Wilson to cover NAELB Nov. 3 Atlanta, GA Conference
Rosanne Wilson, CLP, will be covering for Leasing News readers
The National Association of Equipment Lease Brokers (NAELB) 2007 Eastern Regional Meeting, Westin Atlanta Airport Hotel, Atlanta, GA.
Her military veteran husband will be accompanying her to take photographs for Leasing News readers
Rosanne Wilson, CLP, President of 1st Independent Leasing, Inc., in Beaverton, Oregon, was elected to the Board of the National Association of Equipment Leasing Brokers as the Secretary-Treasurer at the group's 2005 Annual Conference. Rosanne has been active in the equipment leasing industry since 1975. She started 1st Independent Leasing in 1990.
NAELB is an organization formed in 1989 to promote the interests of equipment leasing brokers through education, advocacy, improved communication with funders and programs designed to upgrade the professionalism and profitability of brokers, funders and others engaged in the business of equipment lease financing. For more information,
visit www.naelb.org .
1st Independent Leasing, Inc.
Beaverton, OR
Rosanne@1stindependentleasing.com
Toll Free# (800) 926-0851
www.1stindependentleasing.com
1st Independent Leasing, Inc.
3800 SW Cedar Hills Blvd., Suite 165
Beaverton, OR 97005
(800) 926-0851 or Fax: (503) 626-1631
"It's the Lease We Can Do"
Rosanne was awarded the "Breakfast of Champions" by Leasing News for her fierce independence.
Brian Montgomery, President, NAELB, "Calling all Brokers!!!"
http://www.leasingnews.org/archives/October%202007/10-22-07.htm#naelb
--------------------------------------------------------------

Leasing Industry Help Wanted
Sr. Lease Contract Specialist


EFD Direct Lease
Sr. Lease Contract Specialist
Walnut Creek, CA
You will create all necessary lease and loan documentation for complex direct equipment leases. Requires a BA or equivalent & 6+ years of leasing and contract experience. CLICK HERE for a detailed description and resume submission info.
Visit www.bankofthewest.com , for more information. Bank of the West and its subsidiaries are equal opportunity/affirmative action employers.
Sales Professional

Sales Professional
San Francisco, CA
Mid to large ticket market/Fortune 1000-- prefer min. 5 yrs. sales exp. in finance. Will consider all applicants w/equip. finance exper. click here.


----------------------------------------------------------------

Arizona: Thursday November 8th 6:00 pm
Separate Yourself from the Competition!
Save Yourself and Your Client Money by educating yourself.
Networking and…
Greyhound racing 1
The Arizona Equipment Leasing Association
Invites you to join the Smartest
Unique National Funders
and Regional Leasing Companies
Meeting and Networking:
Thursday November 8 th , 2007 6:00 pm.
Location:
Phoenix Greyhound Park
3801 East Washington St
Phoenix, Arizona 85034
http://www.phoenixgreyhoundpark.com
Short presentation on how often overlooked Tax Exemption for businesses here in Arizona may help you close additional business this year and next year. Gain a competitive Edge over those unfortunate souls that have to live elsewhere.
By attending this meeting you may just learn something that will increase your income, meet funders face to face, and on this one night only you might even win your investment back afterwards.
Fee: $20 payable prior to October 31, 2007. ( $25 at the door.)
Includes Drink and Dinner and Racing tips and Program.
Bring a Friend/Spouse/Associate/Employee and get additional Registration(s) for $5 off.
Followed by:
Evening of Races at the Phoenix Greyhound Race Park.
Win It All. Bet on the Fast Dog!
RSVP to patrick.sponsel@sharpelease.com
--------------------------------------------------------------

Paul Knowlton and Five UAEL Past Presidents
Paul Knowlton, CLP, Managing Director, First Republic Equipment Finance, is now the new president of the United Association of Equipment Leasing (UAEL.)
"These are all experienced and talented leasing professionals and we appreciate their willingness to volunteer their time to lead this Association for the upcoming year. We will be implementing plans to increase member benefits, continue our quality educational products and attract many new broker lessors. Increasing participation among our members will also be a goal for 2008."
He wasn't kidding when he said he had a lot of experience on the board, as there are four past presidents, plus a past president as membership director:
2007 president Brad Peterson
1995 president Jim Merrilees, CLP
1996 president Oren Hall
Standing: 1996 United Association of Equipment Leasing President Elect Oren Hal. Insert: Saturday keynote speaker Art Schwartz, (originally a management service provider, then the first executive secretary of the organization.)"
November, 1995 UAEL Regional Reporter
and vice-president, who most likely will be president next year, Brent Hall, CLP, Oren's athletic son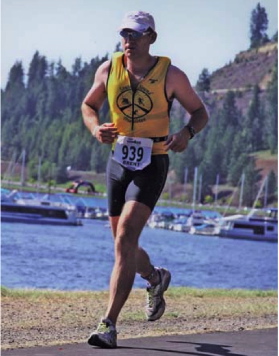 from the story, "In it for the long run..."
http://www.leasingnews.org/archives/August%202007/08-17-07.htm#run
To top this off, the Chief Executive Officer since 2001 is Joe Woodley, CLP, 1987 president, and Bill Grohe is the long time Membership Director, president in 1991.
Here is the 2008 Executive Committee and Board of Directors:
Paul Knowlton, CLP
UAEL President
First Republic Bank
Brent Hall, CLP
UAEL Vice President
Pinnacle Business Finance, Inc.
Jim Merrilees, CLP
UAEL Secretary/Treasurer
Quiktrak, Inc.
Brad Peterson
UAEL Immediate Past President
PredictiFund, Inc.
Jim Brady
ABCO Leasing, Inc.
Chris Enbom, CLP
Allegiant Partners Incorporated
Bill Griffith
Padco Financial Services, Inc.
Oren Hall
Agility Solutions Corp.
Brad Kissler
Strada Capital Corporation
Stephanie Manganaro
LeaseTeam, Inc.
Eric Paton
TechLease L.L.C.
Amy Spragg, CLP
Pacifica Capital
Hugh Swandel
Swandel & Associates
Chris Walker, CLP
GreatAmerica Leasing Corporation
Irwin Wittlin
Hemar, Rousso & Heald
--------------------------------------------------------------

Marlin Stock Closing Thursday 4pm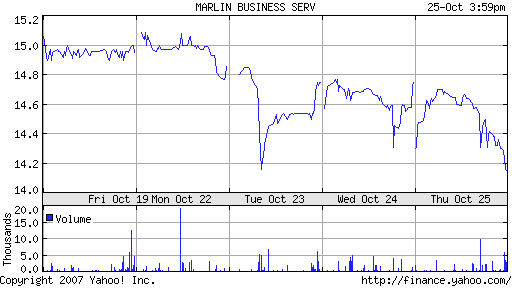 Last Trade: 14.15
Prev Close: 14.75
Open: 14.67
Day's Range: 14.10 - 14.70
52wk Range: 14.05 - 24.40
---------------------------------------------------------------
### Press Release ###########################

Marlin Leasing Completes $440 Million Term Debt Securitization
S&P Upgrades Two Existing Marlin Securitizations
MOUNT LAUREL, N.J., -- Marlin Leasing Corporation, a wholly owned subsidiary of Marlin Business Services Corp. (Nasdaq:MRLN), announced Thursday the completion of a $440 million term asset-backed securitization. This transaction was Marlin's ninth term debt securitization and fourth to earn a AAA rating. As with all prior term debt securitizations, this financing provides the Company with fixed-cost borrowing and will be recorded "on-balance sheet."
Separately, the Company announced that S&P has upgraded its credit rating on four classes of subordinated notes from Marlin Leasing Receivables' 2004-1 and 2005-1 term securitizations. In addition, S&P affirmed the ratings on the remaining classes from both transactions.
"We are pleased to announce the completion of our 2007 term securitization," said Daniel P. Dyer, Chairman and CEO of Marlin Business Services Corp. "The positive market reception and AAA credit ratings reflect Marlin's reputation for originating high-quality assets. Investors value our ability to generate consistent and dependable portfolio performance through our disciplined underwriting and strong credit culture backed by our strong balance sheet. With a portfolio that is broadly diversified both geographically and by industry, we have been able to build a track record in which the rating agencies are increasingly confident."
"This transaction completes another successful annual funding cycle," said Lynne C. Wilson, CFO of the Company. "Together with the increase in our warehouse lines of credit, we now have $340 million of committed lines to support future growth."
This was a private offering made to qualified institutional buyers pursuant to Rule 144A under the Securities Act of 1933, as amended, by Marlin Leasing Receivables XI LLC, a wholly owned subsidiary of Marlin Leasing Corporation. Moody's Investors Service, Inc. and Standard & Poor's Ratings Services have assigned a composite AAA rating to this transaction. The effective weighted average interest expense over the term of the financing will be approximately 6.32%.
About Marlin Business Services Corp.
Marlin Business Services Corp. is a nationwide provider of equipment leasing and working capital solutions primarily to small businesses. The Company's principal operating subsidiary, Marlin Leasing Corporation, finances over 70 equipment categories in a segment of the market generally referred to as "small-ticket" leasing (i.e. leasing transactions less than $250,000). The Company was founded in 1997 and completed its initial public offering of common stock on November 12, 2003. In addition to its executive offices in Mount Laurel, NJ, Marlin has regional offices in or near Atlanta, Chicago, Denver, Philadelphia and Salt Lake City. For more information, visit
http://www.marlincorp.com or call toll-free at (888) 479-9111.
Previous stories:
http://www.leasingnews.org/Pages/Marlin.htm
### Press Release ###########################

Alter Moneta Continues Growth
In Midwestern United States
Buffalo, NY, --Alter Moneta continued to expand its market coverage in the United States with the appointment of Nathan Mixdorf earlier this month. As Midwest district sales manager, he will be responsible for expanding new and existing equipment financial services in Iowa, Nebraska, Missouri, and Southern Illinois.
Mixdorf has 10 years of progressive experience, including posts at Terex, Heartland Express and Terex Financial Services, where he continuously strengthened his financial knowledge and sales capabilities. Most recently, he served as district manager for CitiGroup in Iowa, where Mixdorf resides. "As a Midwestern resident I am aware of regional business interests and opportunities. I can respond to my customers with a high level of service and attention." He will arrange revolving lines of credit, equipment loans, and commercial leases for assets used in the construction, transportation, manufacturing and waste management industries.
In joining Alter Moneta, Mixdorf said he was impressed by the level of detail in all areas of Alter Moneta's business practices. "It is a positive working environment and apparent that everyone enjoys what they do," he said. "They consistently demonstrate a strong and positive commitment to their clients."
He reports to Jerilyn Nicholsen, vice president of U.S. Direct Sales- Midwest. She said, "Nathan brings a strong background and experience to the organization. His reputation for delivering personalized service commitments is valuable in today's lending community."
The addition of Mixdorf to Alter Moneta's team is part of a strategic plan to double their workforce by 2012. Alter Moneta, established in 1998, is one of the fastest growing independent financial services firms in North America, with significant market presence in both Canada and the United States. The company provides funds to purchase or lease new and used revenue producing equipment for middle-market firms in trucking, warehousing, construction, passenger transport, manufacturing and waste management industries. Through its Vendor Finance group, Alter Moneta also provides financing programs for manufacturers and dealers. Its Lutex subsidiary in Quebec provides auto-leasing services. For more information visit www.altermoneta.com.
### Press Release ###########################

Microfinancial Announces 3rd Quarter Results
Net income for the third quarter of 2007 was $1.8 million or $0.13 per diluted share based upon 14,180,213 shares, compared to net income of $0.9 million, or $0.06 per diluted share based upon 13,942,572 shares for the same period last year.
Revenue in the third quarter of 2007 was $8.1 million compared to $7.8 million in the third quarter of 2006 as expected declines in rental income and other revenue during the quarter were more than offset by growth in the leasing revenues associated with our new lease originations. Revenue from leases was $3.4 million, up $2.4 million from the same period last year and rental income was $3.3 million, down $1.9 million from September 30, 2006. Other revenue components contributed $1.4 million for the current quarter, down $0.3 million from the same period last year.
Richard Latour, President and Chief Executive Officer said, ""I am pleased with our continued progress in growing the business. During the first nine months of 2007, we grew our vendor pipeline and our sales team continued to gain traction. In the third quarter of 2007, new contract originations improved to $14.9 million, an increase of $8.5 million from the third quarter of 2006. In addition, we had our largest quarter for new vendor approvals at 249, bringing the total vendor count to approximately 1,800. We also processed over 10,000 applications, an increase of over 5,100 applications as compared to the same period last year. Throughout the year, management and employees focused on executing our growth strategy and scaling our business. We believe our dual focus on growth and operational efficiency will continue to serve us well in the years ahead. Our priorities have remained consistent - growing our vendor base, expanding product offerings, and maintaining efficiencies. I am encouraged by the success we have achieved through these initiatives and look forward to continued progress on these objectives."
For the nine months ended September 30, 2007, net income was $4.5 million versus net income of $2.2 million for the same period last year. Net income per diluted share year to date was $0.32 based on 14,146,696 shares versus $0.15 based on 13,928,399 shares for the same period in 2006.
Full press release at:
http://phx.corporate-ir.net/phoenix.zhtml?c=119119&p=irol-newsArticle&ID
=1067210&highlight=
Previous stories:
http://www.leasingnews.org/Conscious-Top%20Stories/micro_leasecomm.htm
### Press Release ###########################

GATX reports 3rd Quarter results

In the 2007 third quarter, net income from continuing operations was $63.9 million or $1.21 per diluted share, compared with net income of $43.6 million or $.76 per diluted share in the third quarter of 2006. Net income from continuing operations for the first nine months of 2007 was $144.4 million or $2.63 per diluted share, compared with $122.7 million or $2.13 per diluted share in the prior year period. The 2007 third quarter and year-to-date results include a tax benefit of $9.4 million or $.17 per diluted share from a reduction of the statutory tax rates in Germany. The 2006 year-to-date results include a $5.9 million or $.10 per diluted share benefit from a reduction in Canadian statutory tax rates.
Operational highlights for the 2007 third quarter include:
-- Asset remarketing income was extremely high in the quarter in
both Rail and Specialty, which, together with remarketing
events in certain joint ventures, is contributing
substantially to the Company's 2007 net income.

-- Utilization of Rail's North American fleet was 97.9% in the
third quarter. On a basket of common car types, lease renewal
rates increased 17% over expiring rates with an average
renewal term of 78 months.

-- Specialty continued to experience strong performance in its
marine joint ventures and capitalized on increased investment
opportunities in the quarter.

-- Year-to-date investment volume totaled $425 million, including
approximately $319 million in Rail, representing a mix of both
new and used railcar and locomotive investments in North
America and Europe.
"Improved operating results in the third quarter reflect the continued renewal of railcar leases at higher-than-expiring rates and significant remarketing income," said Brian A. Kenney, president and chief executive officer. "As we have noted over the last year, weakness persists in a variety of freight cars and ethanol tank cars. Signs of a softening rail market were more widespread in the third quarter, and we are now executing in a more challenging market across our fleet. We continue to focus on renewing and extending leases with customers and are also selling certain targeted rail assets to improve overall fleet quality and reduce future earnings volatility. While we are concerned about softening conditions in the rail market, we remain confident in our long-term strategy and optimistic that these conditions will provide GATX with attractive investment opportunities.
"Specialty capitalized on attractive investment opportunities in its markets during the quarter, including the formation of a new marine joint venture for the construction and operation of new multi-gas vessels with a current partner, I.M. Skaugen ASA. Charter rates on the marine vessels in our existing joint ventures continue to increase and provide attractive returns on capital.
"Consistent with results in our marine investments, demand on the Great Lakes remains high and American Steamship Company's 18 vessels are fully utilized."
Mr. Kenney concluded, "We previously provided 2007 GAAP earnings guidance of $2.90 to $3.10 per diluted share. Based on the current operating environment and the extremely strong year-to-date remarketing income, we currently expect 2007 full-year GAAP earnings to be at the higher end of a $3.07 - $3.27 per diluted share range. This estimate includes the $.17 per diluted share German tax benefit noted previously."
Full press release at:
http://ir.gatx.com/phoenix.zhtml?c=70051&p=irol-newsArticle&ID=1067650&highlight=
### Press Release ###########################
--------------------------------------------------------------

News Briefs----
Merrill's Chief Is Said to Float a Bid to Merge
http://www.nytimes.com/2007/10/26/business/26merril1.html?_r=1&hp&oref=slogin
Mortgage rates fall to lowest level in six weeks
http://www.usatoday.com/money/economy/housing/2007-10-25-mortgage-rates_N
.htm?loc=interstitialskip
Bank of America to Eliminate 3,000 Jobs, plus 4,000 from LaSalle
http://biz.yahoo.com/ap/071024/bank_of_america_job_cuts.html
Bank of America dropping wholesale mortgages
http://www.ajc.com/business/content/business/stories/2007/10/25/BankofAmerica_1025.html
Oil Hits Record above $90 on OPEC Report
http://biz.yahoo.com/ap/071025/oil_prices.html?.v=15
Microsoft beats forecasts with 23% profit gain
http://seattletimes.nwsource.com/html/businesstechnology/2003974557_webmicrosoft25.html
787 delays could wind up costing Boeing $1 billion
http://seattletimes.nwsource.com/html/boeingaerospace/2003973238_boeing25.html
EarthLink loses $79 million, but vows improvement
http://www.ajc.com/business/content/business/stories/2007/10/25/EarthLink_1026.html
Comcast's 3Q profit falls amid tougher competition, shares skid
http://www.signonsandiego.com/news/business/20071025-1350-earns-comcast.html
Bon Jovi: Lost Highway World Tour
http://home.businesswire.com/portal/site/home/index.jsp?epi-content=
NEWS_VIEW_POPUP_TYPE&newsId=20071025006550&ndmHsc=v2*A119
3310000000*B1193399288000*DgroupByDate*J2*N1000837&newsLang=
en&beanID=202776713&viewID=news_view_popup
---------------------------------------------------------------


You May have Missed---
As California fires burned, copters grounded
http://news.yahoo.com/s/ap/wildfires_grounded_aircraft
---------------------------------------------------------------

Sports Briefs----
Red Sox lead Rockies 2-1 in Game 2
http://www.boston.com/sports/baseball/redsox/articles/2007/10/25/
rockies_red_sox_tied_1_1_in_game_2/
Bush, Saints playing poorly, but does it matter?
http://www.mercextra.com/blogs/niners/2007/10/25/bush-saints-playing-p
oorly-but-does-it-matter/
Nashville -- the Reunion
http://raiders.pressdemocrat.com/default.asp?item=691901
----------------------------------------------------------------


"Gimme that Wine"
Krug Unveils New Single-Vineyard Champagne
http://www.winespectator.com/Wine/Features/0,1197,4080,00.html
Why Firestone Vineyard Was Sold: Adam Firestone Opens Up
http://wine.appellationamerica.com/wine-review/496/Firestone-Vineyard-Sold.html
Bordeaux Wine Bureau Selects Jury for Today's Bordeaux 2008
http://home.businesswire.com/portal/site/google/index.jsp?ndmViewId=news_view&
newsId=20071022006119&newsLang=en
A Toast!: Georges Duboeuf Celebrates 25 Years of Beaujolais Nouveau in America
http://home.businesswire.com/portal/site/google/index.jsp?ndmViewId=news_view&
newsId=20071022005169&newsLang=en
Branson, Mo., may build state's largest winery
http://www.news-leader.com/apps/pbcs.dll/article?AID=/20071023/BREAKING01/71023032
Feds pay for foreign journalists to travel, drink American wine
http://blogs.usatoday.com/ondeadline/2007/10/feds-pay-for-fo.html
Wine Prices by vintage
http://www.winezap.com
http://www.wine-searcher.com/
US/International Wine Events
http://www.localwineevents.com/
Winery Atlas
http://www.carterhouse.com/atlas
Leasing News Wine & Spirits Page
http://two.leasingnews.org/Recommendations/wnensprts.htm
The London International Vintners Exchange (Liv-ex) is an electronic exchange for fine wine.
http://www.liv-ex.com/
----------------------------------------------------------------

Calendar Events This Day
Austria: National Day
National holiday. Commemorates the withdrawal of Soviet troops in 1955.
https://www.cia.gov/library/publications/the-world-factbook/geos/au.html
Frankenstein Friday
This holiday has been designed to honor and celebrate the "mother" and "father" of Frankenstein. Mary Shelley and Boris Karloff. Every year a different venue will be used to celebrate this occasion. In years past it has included a torch light in ceremony, film festival and awarding of the Franky.
Mule Day
Anniversary of the first importation of Spanish jacks to the US, a gift form King Charles III of Spain. Mules are said to have been bred first in this country to George Washington from a pair delivered at Boston, October 26, 1785.
Saint feast Days
http://www.catholic.org/saints/f_day/oct.php
----------------------------------------------------------------

New York City is made up of 50 islands.
(Could not substantiate the number:
http://en.wikipedia.org/wiki/List_of_smaller_islands_in_New_York_City
This books says 40 islands:
http://www.amazon.com/Other-Islands-New-York-City/dp/0881503363
----------------------------------------------------------------

Today's Top Event in History
1962 - JFK warned Russia that the US would not allow Soviet missiles to remain in Cuba. Nikita Khrushchev sent note to JFK offering to withdraw his missiles from Cuba if US closed its bases in Turkey. The offer was rejected. A boarding party from the Pierce and Kennedy executed the first quarantine interdiction of the Marucla. A tanker, the Groznyy is placed under aerial surveillance. Three more Soviet ships en route to Cuba were reported to have changed course and were returning to their ports of departure. They were the Vishnevsky, Okhotsk, and Sergev Botkin. Later in the day, Lawrence and MacDonough were shadowing Groznyy. The tanker had several cylindrical tanks topside and had declared them to contain ammonia.
[headlines]
----------------------------------------------------------------

This Day in American History
1682 - William Penn accepted the area around Delaware River from Duke of York.
1774 - The First Continental Congress adjourned in Philadelphia.
1774 - Minutemen were selected in the American colonies. The terms militia and minutemen are sometimes used interchangeably, but there was a difference between them. Militia were military units formed to protect their towns from foreign invasion. Minutemen, on the other hand, were a small elite force, hand-picked by militia commanders, which were required to be able to assemble quickly. Usually 25 years of age or younger, they were chosen for their enthusiasm, reliability, and physical strength. Usually about a fourth of the militia served as Minutemen. Although today Minutemen are thought of as originating in the War for Independence, they actually began in Massachusetts during as early as 1645. Equipped with matchlocks or pikes, they were to report within half an hour of being warned. One thing the Minutemen lacked was central leadership, a flaw that would lead to their dissolution. At Concord, Minutemen companies from Concord, Acton, Littleton, and other towns combined their units. They were sent to the North Bridge in Concord with a number of light infantry. After a few volleys were fired, the British light infantry retreated back to the Concord Common area. Lacking central command, each company of Minutemen chose their own action and they did not pursue the redcoats. In the running battle that ensued fifteen miles back to Boston the Massachusetts militia would see their last action as Minutemen in history. The militia would go on to form an army, surrounding Boston and inflicting heavy casualties on the British army at Bunker and Breed's Hill.
1785-The first mule born in the United States was bred from a jackass sent to President George Washington, which arrived this day in Boston, MA.. The exportation of full-blooded jacks from Spain was prohibited, but King Charles III of Spain, learning of Washington's interest, sent him two jacks and two jennets. Mules became the staple of farmer's in the US for many years to come. Washington was also the first to start producing whiskey in the United States in wooden barrels. His farm manager was from Scotland, had a plan for the surplus corn and other plantings they could not sell to turn into whiskey to trade and store. Washington looked into it and made the investment. While others were making this product in American, Washington decided to expand the product and use wooden barrels as they did in Scotland to store the whiskey, and also age it. Most domestic whiskey was distilled, bottled, and sold or stored. Washington's one and five year old whiskey was sought after and if you tour his house and property, there are still examples of this product for view, some in special wooden boxes, another idea he had to make it different than the rest. Like Jefferson, Washington was a "farmer" but a businessman looking for new ideas and products.
1787 - "Federalist Papers," a series of articles written under the pen name of Publius by Alexander Hamilton, James Madison, and John Jay, were published and called for ratification of Constitution. Madison, widely recognized as the Father of the Constitution, would later go on to become President of the United States. Jay would become the first Chief Justice of the US Supreme Court. Hamilton would serve in the Cabinet and become a major force in setting economic policy for the US.
1825-The Erie Canal, the first US major man-made waterway, was opened this day in 1825,providing a water route from Lake Erie to the Hudson River. Construction started July 4, 1817, and the canal cost $7,602,000. Cannons fired and celebrations were held all along the route for the opening. It enhanced commerce and the expansion of the country Westward.
1850--Reports from Sacramento City, California, say 57,000 miners are at work in the gold fields.
1858- Hamilton Smith of Philadelphia, PA, obtained a patent for a washing machine with rotary motion. It was equipped with a crank that was turned by hand, caused a perforated cylinder with a wooden shell to revolve. Smith continued to improve his machine and in 1863 secured patent protection on a self-reversing-motion attachment to the machine.
1859 - New York City had their earliest substantial snow of record as four inches blanketed the city.
1881 –Gun Fight at OK Coral. Newspapers, the media, the enactment at fairs and circuses that traveled the country have made this 30 second event the defining moment of the wild west. In the small town of Tombstone, Arizona Territory, the famous gun fight occurred when a group of drunken ranch hands threatened to kill the popular town gamblers and players Wyatt Earp, Morgan Earp, Virgil Earp, and Doc if they didn't get out of Tombstone, the whole town watched to see the outcome. In the 1880's, Tombstone was largest city between St. Louis and San Francisco and had become the most cultivated city in the West. ( Underground water found in the mines and falling silver prices ended Tombstone's mining and population boom in 1886. )
On October 26, 1881, Virgil received word that the Cowboys were gathering at the O.K. Corral, and that they were armed, which was against city law. Doc met the Earps on Fourth Street on their way to the O.K. Corral and demanded that he be allowed to join them in their little walk. Five men, potential killers, lay in wait. When Wyatt Earp and Billy Clanton opened the battle, Doc shot Billy in the chest, then cut Tom McLaury down with a double charge of buckshot. The life was blasted from McLaury before he struck the ground. Although, Wyatt allowed Ike Clanton to run from the fight scene, Holliday was not so generous. He was a lady's man, a dentist who made his living gambling, a known drug addict and alcoholic, who was the most angry. He threw two shots at Ike as he fled, missing him narrowly. A bullet from Frank McLaury cut into Doc's pistol holster and burned a painful crease across his hip. Doc's return shot smashed into McLaury's brain. Less than thirty seconds after the opening shot, three men lay dead and three were wounded. Doc had shot each of the dead cowboys at least once. Virgil had been shot in the leg and Morgan through both shoulders. Only Wyatt Earp has survived the fight untouched. He later traveled the West, promoting the famous gun fight, and was known as a man who also made his living by gambling and the support of women who were attracted to this handsome, traveling man. Tom and Frank McLowery and also Billy Clanton are among those buried in Tombstone's infamous Boot Hill Cemetery, visited by many tourist yearly. Tombstone had survived the Great Depression and removal of the County Seat to Bisbee, located 25 miles south of Tombstone. Tombstone's survival in the 1930's earned it the title of the "Town Too Tough To Die", as reported by the St. Louis Post Dispatch in 1932. In 1962, the Department of the Interior named Tombstone a Registered Historic Landmark. The late 1950's television show "The Life and
Legend of Wyatt Earp" starring handsome Hugh O'Brien with his famous flat hat and long nose pistol was one of the highest rated shows of its time. It was considered the first "adult" TV western. My late father Lawrence Menkin wrote many of the episodes. Following the cowboy movie re-runs in the early 1950's as television was primarily local,
when it became a network media, westerns became the rage among viewers.
http://www.ok-corral.com/
http://www.fiftiesweb.com/tv/wyatt-earp.htm
http://www.mnc.net/we.htm
1911- Singer Mahalia Jackson birthday (some wonderful albums are available of this singer.)
1913 -bandleader Charlie Barnet born, New York City.
1916-- Margaret Sanger arrested for obscenity (advocating birth control)
http://womenshistory.about.com/library/bio/blbio_margaret_sanger.htm
1919 - The temperature at Bismarck, ND, plunged to ten degrees below zero, the earliest subzero reading of record for the city, and a record for the month of October.
1927- tenor sax player Wayne Marsh born.
1927- Adelaide Hall records "Creole Love Call" with Duke Ellington.
1942 -- Japanese attack Guadalcanal, sinking two U.S. carriers.
1942 -- U.S. Navy aircraft carrier Hornet is sunk in the Battle of Santa Cruz Island, in the South Pacific.
1942---PAIGE, MITCHELL---Medal of Honor
Rank and organization: Platoon Sergeant, U.S. Marine Corps. Place and date: Solomon Islands, 26 October 1942. Entered service at: Pennsylvania. Born: 31 August 1918, Charleroi, Pa. Citation: For extraordinary heroism and conspicuous gallantry in action above and beyond the call of duty while serving with a company of marines in combat against enemy Japanese forces in the Solomon Islands on 26 October 1942. When the enemy broke through the line directly in front of his position, P/Sgt. Paige, commanding a machinegun section with fearless determination, continued to direct the fire of his gunners until all his men were either killed or wounded. Alone, against the deadly hail of Japanese shells, he fought with his gun and when it was destroyed, took over another, moving from gun to gun, never ceasing his withering fire against the advancing hordes until reinforcements finally arrived. Then, forming a new line, he dauntlessly and aggressively led a bayonet charge, driving the enemy back and preventing a breakthrough in our lines. His great personal valor and unyielding devotion to duty were in keeping with the highest traditions of the U.S. Naval Service.
1944 - The United States navy beat the Japanese at Leyte Gulf in the Philippines after three days of what is seen as one of history's great sea battles. More than 30 ships were sunk, most of them Japanese including their last four aircraft carriers.
1949— President Truman signed a bill raising the minimum wage in certain industries engaged in interstate commerce from 40 cents to 75 cents an hour.
1949 -The San Francisco Seals of the Pacific Coast League complete an Asian tour which includes five Japanese games. One of the Japanese games draws over 100,00 fans to watch Lefty O'Doul's team.
1950---Top Hits
Goodnight Irene - The Weavers
All My Love - Patti Page
Harbor Lights - The Sammy Kaye Orchestra (vocal: Tony Alamo)
I'm Moving On - Hank Snow
1951-- Rocky Marciano defeats Joe Louis at Madison Square Garden
1952- "Victory at Sea" premiered on TV. The video series does not give it justice, as many of the clips were repeated in the series, in the early days of television. The score, orchestrated by Robert Russell Bennett was written by Richard Rodgers. In 1953, "No Other Love", adapted from one of the score's songs, became a hit for Perry Como.
1954 - Chevrolet introduces the V-8 engine.
1955 - Rebel Without a Cause, starring James Dean, Natalie Wood, and Sal Mineo, premiered in New York.
1955 - The Village Voice is first published, backed in part by Norman Mailer.
1955 - No. 1 Billboard Pop Hit: ``Autumn Leaves,'' Roger Williams.
1958---Top Hits
It's All in the Game - Tommy Edwards
Rock-in Robin - Bobby Day
Topsy II - Cozy Cole
City Lights - Ray Price
1958 - The first New York - Paris transatlantic jet passenger service is inaugurated by Pan Am, while the first New York - London transatlantic jet passenger service is inaugurated by BOAC.
1960- In a move designed to get a jump on the National League in the expansion race, the American League grants franchises to Washington and Los Angeles and okays the Senators move to Minnesota.
1962-an early season snowstorm brought 4.7 inches of snow to Worcester, MA and 3.6 inches to Portland, ME. Greenville, ME had 13.9 inches. All were new records for the heaviest snow early in the season.
1962 - JFK warned Russia that the US would not allow Soviet missiles to remain in Cuba. Nikita Khrushchev sent note to JFK offering to withdraw his missiles from Cuba if US closed its bases in Turkey. The offer was rejected. A boarding party from the Pierce and Kennedy executed the first quarantine interdiction of the Marucla. A tanker, the Groznyy is placed under aerial surveillance. Three more Soviet ships en route to Cuba were reported to have changed course and were returning to their ports of departure. They were the Vishnevsky, Okhotsk, and Sergev Botkin. Later in the day, Lawrence and MacDonough were shadowing Groznyy. The tanker had several cylindrical tanks topside and had declared them to contain ammonia.
1963 - Natalie Merchant, at one time the vocalist for the band 10,000 Maniacs, is born in Jamestown, N.Y.
1966---Top Hits
Reach Out I'll Be There - Four Tops
96 Tears - ?(Question Mark) & The Mysterians
Walk Away Renee - The Left Banke
Open Up Your Heart - Buck Owens
1970 - Garry Trudeau, only 22 years old, started his comic strip, "Doonesbury", out in 28 United States newspapers. The occasionally controversial strip is now in hundreds of papers and has a publishing empire of books and related merchandise. His wife of many years is TV news personality Jane Pauley.
http://www.doonesbury.com/strip/faqs/cv.html
1971 - Memphis, Tennessee minister Al Green was awarded a gold record for his single, "Tired of Being Alone".
1974---Top Hits
Then Came You - Dionne Warwicke & Spinners
You Haven't Done Nothin - Stevie Wonder
You Ain't Seen Nothing Yet/Free Wheelin' - Bachman-Turner Overdrive
I See the Want to in Your Eyes - Conway Twitty
1978 - No. 1 Billboard Pop Hit: ``Hot Child in the City,'' Nick Gilder. The song takes 20 weeks from the time it enters the Hot 100 to reach No. 1, longer than any single before it.
1982 - "St. Elsewhere" premiers. This very popular one-hour medical drama set in St. Eligius Hospital at Boston. Among its large and changing cast were Ed Flanders, William Daniels, Ed Begley, Jr, David Morse, Howie Mandel, Christina Pickles, Denzel Washington, Norman Lloyd, David Birney, G.W. Bailey, Kavi Raz, Stephen Furst, Mark Har­mon and Alfre Woodard. The last episode of the series, aired on Aug 10, 1988, was presented in order to cast doubt on the real­ity of the whole series, suggesting that a child's imagination had dreamed it up.
http://www.museum.tv/archives/etv/S/htmlS/stelsewhere/stelsewhere.htm
http://epguides.com/StElsewhere/guide.shtml
http://epguides.com/StElsewhere/
1982 - No. 1 Billboard Pop Hit: ``Who Can It Be Now?'' Men at Work. The song is the 12th No. 1 single to pose a question and the first of two by the Australian band.
1982---Top Hits
Jack & Diane - John Cougar
Who Can It Be Now? - Men at Work
Eye in the Sky - The Alan Parsons Project
He Got You - Ronnie Milsap
1983 - A heat wave was in progress over the Northern Rockies, with record highs of 81 degrees at Sheridan WY and Billings MT.(Sandra and TI Richard Sanders.
1984 - Barbra Streisand got multiplatinum certification when her three albums reached the four-million-dollar sales mark. "Greatest Hits, Vol. II", "Guilty", and "A Star is Born" with Kris Kristofferson were all honored.
1985- the Kansas City royals tired the World Series, three games to three, against the St. Louis Cardinals by winning Game 6,2-1. On a poor call in 6th game, umpire Don Deckinger starts a string of events costing Cardinals the 82nd World Series. Then considered controversial call at first base by umpire Don Denkinger. Television replays indicated he had blown the call, but Orta remained perched on first base and a two run single by Dane Jorg brought the Royals the win. Kansas City won the seventh game the next day, 11-0.
http://www.sportingnews.com/archives/worldseries/1985.html
After two one-sided losses at home, the Yankees win the next four games and take their first World Series since 1978 with a 3-2 victory over the defending World champs Braves in Game 6.
http://www.sportingnews.com/archives/worldseries/1996.html
1989 - Unseasonably warm weather continued in the north central U.S. Afternoon highs of 78 degrees at Alpena MI, 75 degrees at Duluth MN, 79 degrees at Fargo ND, 77 degrees at International Falls MN, 76 degrees at Marquette MI, 75 degrees at Sault Ste Marie MI, and 80 degrees at Saint Cloud MN, were all the warmest of record for so late in the season. Morning lows of 63 degrees at Concordia KS and Omaha NE were the warmest of record for the date.
1990---Top Hits
I Don't Have the Heart - James Ingram
Black Cat - Janet Jackson
Ice Ice Baby - Vanilla Ice
Friends in Low Places - Garth Brooks
1990- a rapidly deepening coastal storm just east of Cape Hatteras produced wind gusts in excess of 90 mph along coastal sections. A dredge barge broke loose from its moorings in the Oregon Inlet and struck the Bonner Bridge, the sole link highway between Hatteras Island and the mainland. A 369 foot section of the bridge collapsed leaving thousands stranded on the island.
1993 -the temperature at Eureka, CA soared to 87 to set an all-time record for the city
1994---Top Hits
I ll Make Love To You- Boyz II Men
All I Wanna Do- Sheryl Crow
Endless Love- Luther Vandross
Secret- Madonna
1997- With two outs in the bottom of the 11th inning of Game 7, Edgar Renteria singles home Mark Counsell giving the Florida Marlins their first World Series title with a 3-2 win over the Indians. The five-year old Marlins become the youngest expansion team to win the Fall classic.
http://www.sportingnews.com/archives/worldseries/1997.html
1999---Top Hits
Smooth- Santana Featuring Rob Thomas
Satisfy You- Puff Daddy Featuring R. Kelly
Heartbreaker- Mariah Carey Featuring Jay-Z
Mambo No. 5 (A Little Bit Of...)- Lou Bega
2000-- In Game 5 at Shea Stadium, the Yankees win their third consecutive World Series, the fourth title in five years and record 26th championship by defeating the Mets, 4-2. Luis Sojo's ninth inning two-out, tie-breaking single off starter Al Leiter is the decisive hit.
http://mlb.mlb.com/NASApp/mlb/mlb/history/postseason/mlb_ws_recaps.jsp?feature=2000
2000 - Capitol Records honors Garth Brooks with a lavish party, marking Brooks' status as the only artist to sell more than 100 million albums in a decade and the only artist to sell 10 million copies of four different albums.
2001 - Anthrax was found in the offices of 3 lawmakers in the Longworth House Office building on Capital Hill. The Supreme Court was shut down to test for anthrax spores.
2002 --When Russ Ortiz, tossing 5-0 shut-out strikes out Garret Anderson to begin the seventh, the Giants appeared destined to win their first World Series since 1954. Scoring six times in the 7th and 8th innings of Game 6, the Angels' rally from five runs down to stage the biggest comeback in Series history for a team facing elimination and beat the Giants, 6-5, forcing a Game 7.
2003---Top Hits
Baby Boy- Beyonce Featuring Sean Paul
Stand Up- Ludacris Featuring Shawnna
Get Low- Lil Jon & The East Side Boyz Featuring Ying Yang Twins
Damn!- YoungBloodZ Featuring Lil Jon
2004 - Curt Schilling becomes the first starting pitcher to win a World Series for three different teams. In addition to his Game 3 Red Sox victory over the Cardinals, his 8-2 lifetime post-season record includes wins for the Phillies (1993) and Diamondbacks (2002).
2005 - Willie Harris scores the game's only run in the eighth inning as Jermaine Dye, the series MVP, singles the pinch hitter home giving the White Sox a 1-0 victory over the Astros and the team its first World Championship since 1917. For the second consecutive year, an American League team sweeps its National League opponent.
2005 - White Sox skipper Ozzie Guillen becomes the first foreign-born manager to win a World Series as the 'Wizards of Ozzie' sweep the Astros in the Fall Classic.
2005 - Bobby Valentine becomes the first foreign manager to win the Japan Series in the 70-year history of Japanese baseball. Sweeping the Hanshin Tigers, the former Rangers and Mets skipper lead the Chiba Lotte Marines to their first league championship in 31 years.
2005 - Tadahito Iguchi becomes the first Japanese native to win a World Series ring as the White Sox swept the Houston Astros to win the Fall Classic in 88 years. Leaving the Fukuoka Daiei Hawks, the second baseman signed as a free agent with Chicago prior to the start of the championship season.
World Series Champions This Date
1911 Philadelphia Athletics
http://www.sportingnews.com/archives/worldseries/1911.html
http://mlb.mlb.com/NASApp/mlb/mlb/history/postseason/mlb_ws_recaps.jsp?feature=1911
1996 New York Yankees
http://mlb.mlb.com/NASApp/mlb/mlb/history/postseason/mlb_ws_recaps.jsp?feature=1996
1997 Florida Marlins
http://mlb.mlb.com/NASApp/mlb/mlb/history/postseason/mlb_ws_recaps.jsp?feature=1997
2000 New York Yankees
http://mlb.mlb.com/NASApp/mlb/mlb/history/postseason/mlb_ws_recaps.jsp?feature=2000
--------------------------------------------------------------

Baseball Poem
That Home Run Feeling
by Tim Peeler
tired and poisoned by yellow jacket stings,
go for a hard run through the ripe dark July night,
strides shortened, quickened,
lap by ill-lit lap
in rain-plowed sand
that tightens a muscle against the pull of a worn shoe,
circling the pale glow of Little League baseball field,
enamored by the plink of metal bats,
the hearty high-pitched cheers,
circling as they circle a tauter diamond
in a high geometry of runs;
eighteen-fifteen the park announcer drawls
and I am drawn to the memory of my own Little League experience playing that 60's cinema
as I suck humidity by the round ball court
where rapper wannabes
work their slant rhymes and turnover dribbles,
and a tired backboard shivers.
Leaving now, I consider
the perfect orange moon
hanging for a moment on the light pole
above silent horseshoe pits,
and just for one splendid moment
I have that home run feeling again.
Touching All Bases
Poems from Baseball
Tim Peeler
www.mcfarlandpub.com
--------------------------------------------------------------

SuDoku
The object is to insert the numbers in the boxes to satisfy only one condition: each row, column and 3x3 box must contain the digits 1 through 9 exactly once. What could be simpler?
http://leasingnews.org/Soduku/soduko-main.htm
--------------------------------------------------------------

Daily Puzzle
How to play:
http://www.setgame.com/set/puzzle_frame.htm
Refresh for current date:
http://www.setgame.com/set/puzzle_frame.htm
--------------------------------