About the company: Located on the water in
beautiful Newport Beach, California.The environment is positive.

Growing vendor based equipment leasing company
Learn our value proposition
2 Years Sales or Related Exp.
College Degree Preferred
You will work with people
that you can trust and respect
Click here to learn more


Friday, October 17, 2008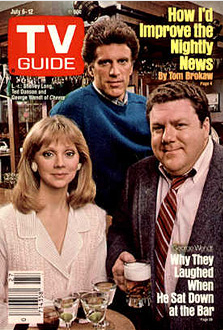 "Cheers," Shelley Long, Ted Danson, George Wendt
Actor, comedian, comedy writer George Robert Wendt born October 17, 1948 Chicago, Illinois; has appeared in many films and TV shows, but perhaps best known for playing Norm Peterson in "Cheers (270 episodes, 1982-1993)." He has been a guest TV series star in "Alice," "Soap," "Taxi," "Hart to Hart," "M*A*S*H," and "St. Elsewhere."
Headlines---
Classified Ads---Syndicator
ELFA President Ken Bentsen on Fox News
Peek calls CIT an "underdog"
Textron Cutting Back Its Finance Arm
Office of Thrift Supervision Cost of Funds
Balboa Capital says it has secured $100 MM
Classified Ads—Help Wanted
New Hires---Promotions
The average American credit score is 692
Cartoon---Put your Party Face on
Fernando's View by Fernando F. Croce
Three movies/Three DVD's
Beige Book: Worse than the last one
--Special----
"My Reaction to the Credit Crisis"
by Gerry Egan, www.learnleasing.com
Zions Bancorporation Reports Earnings
California Foreclosures Decrease 57%
Banks borrow record amount from Fed
Credit Tightens, Companies Curtail Spending
Merrill posts $5.2 bn Q3 losses
Two Chicago law firms lay off attorneys, staff
Ex-Tyco CEO & CFO lose appeals-Jail Time
A.I.G./Cuomo to Recover Millions Executive Pay
Google's profit rises 26%
News Briefs---
You May have Missed---
Playboy to lay off 55 employees
California Nuts Brief---
Sports Briefs---
"Gimme that Wine"
Today's Top Event in History
This Day in American History
Baseball Poem
SuDoku
Daily Puzzle
GasBuddy
Weather , USA or specific area
Traffic Live----
--Special----
"My Reaction to the Credit Crisis"
by Gerry Egan, www.LearnLeasing.com
######## surrounding the article denotes it is a "press release"
-------------------------------------------------------------------------------
Classified Ads---Syndicator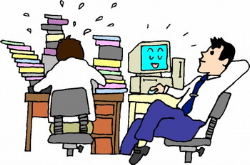 Chicago, IL
Syndicator with 20+ years experience in selling or buying one-off leases and portfolios. Price, structure, negotiate and document transactions. Full time position or contract work. Email: tpschmuker@yahoo.com
Resume

Overland Park, KS
Top Syndicator from single deal to portfolios. 20+ yrs exp. Available for contract work or full time position. Nationwide contacts.
E-mail: FFLLeasing@aol.com
Westchester County, NY
7+ years in pricing, credit, and syndications. Strong credit skills and marketing experience at VP level. All collateral. MBA in Finance.
Email: Joe.Sears@gmail.com
For a full listing of all "job wanted" ads, please go to:
http://www.leasingnews.org/Classified/Jwanted/Jwanted.htm
To place a free "job wanted" Leasing News ad:
http://www.leasingnews.org/Classified/Jwanted/Jwanted-post.htm
ELFA Career Center : Job Seekers ( free ):
http://careers.elfaonline.org/search.cfm
------------------------------------------------------------------------------

ELFA President Ken Bentsen on Fox News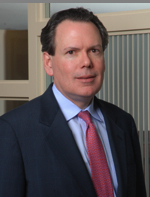 See Equipment Leasing and Finance Association Kenneth Bentsen, Jr. interviewed on Fox, discussing the financial rescue plan, the markets, the economy and his views from the leasing industry viewpoint.
This was sent in by a Leasing News reader:
(Hit play )
http://www.vmsdigital.com/MyFiles_Detail.aspx?mediaId=268350&onum=E31E5638-55AA-4AB5-B4F8-85733124BC68
------------------------------------------------------------------------

Peek calls CIT an "underdog"
by Christopher Menkin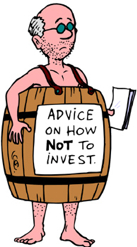 While the press releases to the media have been positive, trying to show liquidity, changes being made, the facts are the third quarter for the CIT Group (NYSE:CIT) New York was a $301.6 million loss, compared to a net loss of $46.3 million for the same period in 2007, second quarter $2.1 billion loss compared to a net loss of $135 million in the same period in 2007, and a first quarter loss of $257 million, compared to a profit of $271.4 million in 2007. CIT can't sell off units fast enough to turn the bottom line into a profit.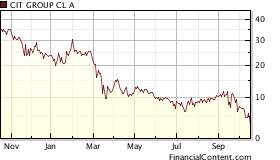 Hearing the news, the stock declined to its lowest in history to $2.92 on volume of 22,364,117, double its three month average of 10,839,300.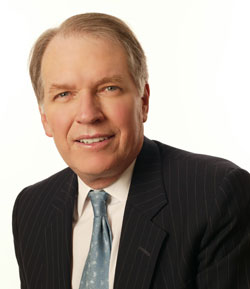 Jeffrey M. Peek, Current CIT Chairman and CEO
"I think we have an underdog mentality here at CIT, "Peek said in the CIT telephone conference call:
"For the last 50 if not 70 years we've been competing against the banks and the bigger banks. Cost of funds is part of the equation in terms of how you get business. Relationships, speed of turnaround, personal knowledge of people are also quite important.
"Right now we're turning business away because we're one of the last people still in the market place.
"If there were ever a time when just being bigger was going to dominate how you get business, it'd be in a time like this and as I said we have more business than we can write at this point based on liquidity." http://seekingalpha.com/article/100286-cit-group-inc-q3-2008-earnings-call-transcript?source=wildcard&page=1
The CIT branding campaign began early March, 2007:
"What is most important to realize is how CIT Financial recognizes the overall importance of lease financing: where it is not the balance sheet, but other properties, including cash flow and character that determine 'capacity. It over rides traditional methods of equity as the means of granting credit. It is what the basics of all business really gets down to: know your customer. It fits today's rapid expansion into world wide markets, as well as your own home town.
"As Jeffrey M. Peek, CIT Chairman and CEO, explains it, 'The new campaign highlights CIT's unique go-to-the market strategy which goes beyond traditional financial analysis and places value on a customer's potential, ideas, and its people. The brand campaign was created by and launched through 'Kirshenbaum bond' and partner (www.kb.com. editor)." http://www.leasingnews.org/archives/March%202007/03-05-07.htm#cit
Since then, the subprime mortgage, student loans, and other aggressive tactics have taken their toll. Coincidental or not, it is noticeable how many executes are not any longer at CIT, such as Walter J. Owens, who left last Friday, Rick Wolfert, who left and
then help start Tygris, plus US and the Global and US vendor program guru (Dell Computer) Thomas Hallman who allegedly retired.
CIT Group Chairman Jeffrey Peek in discussing the third quarter loss said, "Vendor-finance returns were disappointing and we are undertaking a restructuring of that unit."
If the vendor divisions are not doing well, also look for these people to "resign:"
Ron Arrington, President, CIT Vendor Finance , U.S.
Cormac Costelloe, Managing Director, CIT Vendor Finance Europe
Fernando Fiore, President, CIT Vendor Finance, Latin America
Dan Mahoney, President, CIT Vendor Finance, Healthcare
Si Ming Li, Managing Director, CIT Vendor Finance, Asia Pacific
http://www.cit.com/media-room/executive-sourcebook/index.htm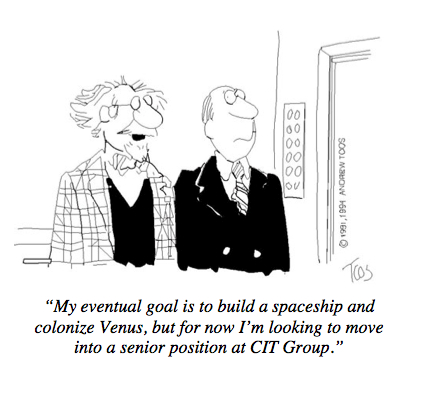 -------------------------------------------------------------------------------

Textron Cutting Back Its Finance Arm
Stephen Taub - CFO.com | US

Textron Inc. is downsizing its commercial finance business to reflect "the sustained turmoil in world credit markets."
In a regulatory filing, the company said, "In recent weeks, volatility and disruption in the capital and credit markets have reached unprecedented levels."
The conglomerate, which has aircraft and defense businesses that include the Bell Helicopter and Cessna Aircraft brands, said that revenues companywide in the third quarter topped $3.5 billion, up 13.6 percent from $3.1 billion in 2007. A 15.6-percent growth in the manufacturing businesses offset a decline in revenues at the finance business, it said.
Finance revenues decreased $30 million in the third quarter, due to lower market interest rates partially offset by the benefits of higher volume and interest rate floors. What's more, profits in the segment decreased $36 million due to an increase in the provision for loan losses and higher borrowing costs.
Meanwhile, Textron said 60-day plus delinquencies increased to 1.06 percent of finance receivables from 0.61 percent at the end of the second quarter. Nonperforming assets increased to 2.67 percent of total finance assets from the second quarter level of 2.31 percent.
"Strength in our aircraft and defense businesses offset weaker than expected performance in the finance business arising from the challenging economic environment," said Lewis B. Campbell, chairman, president, and CEO. "We remain committed to achieving strong performance results at our aircraft and defense businesses as we work through the issues facing us in our other segments."
In response, Textron said that it will reduce the size of Textron Financial Corp., its commercial finance business, and the company will exit its Asset Based Lending and Structured Capital segments, along with several additional product lines, through an orderly liquidation over the next two to three years, as market conditions allow. The assets in the businesses to be liquidated represent approximately $2 billion in managed finance receivables within TFC's $11.4 billion portfolio, it said.
TFC also said that it will limit new originations in its Distribution Finance, Golf, and Resort portfolios.
Textron is one of a number of manufacturers — along with General Electric, the auto makers, Harley-Davidson Inc. and Caterpillar Inc — with finance operations designed ease the customer's way to buying goods. Reuters noted that some, such as Caterpillar and Harley, have remained focused, and have run into less trouble so far during the current period of credit-market turmoil than have Textron and GE, which ventured farther afield. Still, it's the rare financing business that has been spared the pain that resulted when the securitization markets they relied on for liquidity dried up, the wire service noted. Harley, for example, said on Thursday that operating profit fell 28 percent at its finance arm, which is involved with about half its motorcycle sales.
As a result of the decision to downsize TFC, Textron said it expects to take a noncash impairment charge in the fourth quarter of up to $169 million, which represents the current goodwill balance at TFC. The company will also incur restructuring charges for headcount reductions and consolidations.
"Going forward, we will continue to carefully evaluate the appropriate range of remaining lending activities at TFC in light of strategic fit and continuing developments in the capital markets, all in a manner that maximizes value for shareholders in any current or future financial market scenarios," Campbell said.
Meanwhile, Textron said it has suspended its share repurchase program and is exploring a number of options to reduce a portion of its outstanding commercial paper funding.
Magazine and email subscription is free:
http://www.cfo.com/subscribe/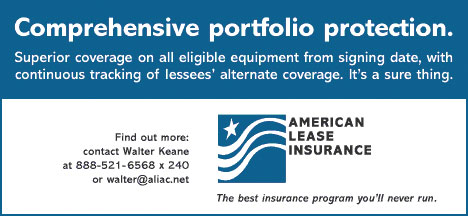 -------------------------------------------------------------------------------
Office of Thrift Supervision Cost of Funds

http://leasingnews.org/PDF/OTS_Cost_of_Funds.pdf
-----------------------------------------------------------------------------
Balboa Capital says it has secured $100 MM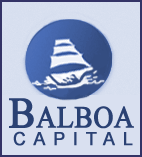 Balboa Capital, Irvine , California , issued a press release on Wednesday announcing that it had "secured $100MM in debt capital from its lending partners."
Phil Silva, President of Balboa Capital, stated, "In some of the tightest credit markets we've seen in recent times, our lenders have had the confidence to commit and provide $100MM in capital. This is a reinforcement of and testament to the confidence they have in our direction, track record of twenty years, leadership team, and our people. As capital becomes increasingly scarce, we need to be there for our customers - extending a hand of confidence, assurance and assistance with their equipment financing."
"Today and into the future, Balboa Capital has the financing available for our small and medium-sized business customers to acquire the equipment they need to fuel the growth of their respective businesses."
Leasing News tried to obtain answers from Chairman Pat Byrne, Phil Silva, President, as well as the communication officer who sent out the press release. Most press releases contain this information,and when they do not, Leasing News asks the party who sent the press release for the name or names.
Leasing News requested the name or names of the lender(s), specifically not asking for their address or who to contact, just the corporate names of the debt capital lending partners. Also were these warehouse lines, nonrecourse and/or recourse lines (where you pay off the lease if it defaults or do you substitute another lease?) and are the open ended or a specific dollar amount for each lender? Or are they securitization sources where a company warehouses leases and then bundles them up and discounts the portfolio." Generally, we do not verify these and leave it up to readers or the lender(s) named to contact us if not correct.
Brokers who have worked with Balboa learn where the individual leases wind up, as well as Leasing News has learned from the Balboa Capital complaints received; the stream of payments were sent elsewhere, often to other leasing companies. Nothing illegal or wrong with this, but is the statement from Balboa Capital more "marketing" than naming the source(s) of the $100 million in debt capital "from its lending partners"?
Corporate Information:
http://www.balboacapital.com/content.aspx?id=40
Funder List Information:
Name
In Business Since
Contact
Website
Leasing Association

136

US except: Alaska, Arkansas & Louisiana

$5,000 - $150,000,000

Y

Y

Y

Y

Y
-------------------------------------------------------------------------------
Classified Ads—Help Wanted
Vendor Sales Specialists

About the company: Located on the water in
beautiful Newport Beach, California.The environment is positive.

Growing vendor based equipment leasing company
Learn our value proposition
2 Years Sales or Related Exp.
College Degree Preferred
You will work with people
that you can trust and respect
Click here to learn more


-------------------------------------------------------------------------------
New Hires---Promotions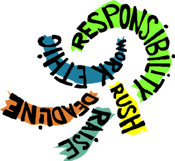 Shawn Arnone appointed to senior vice president, business development for US Express Leasing (USXL), a Tygris Commercial Finance company, Parsippany , N.J. Prior to joining USXL, Arnone was senior vice president, global business development, for The CIT Group, from March 2005 through September 2008. During 2001-2005, he was vice president of global business development at Key Equipment Finance. Arnone also held key sales and management positions at Citicapital, Copelco Capital and Canon Financial Services. Before his career in financial services, Shawn co-founded and managed two successful businesses, including a magazine targeted toward teenagers and a well-known local dessert shop, Sweet Stuff, which he owned at the age of 19.
He is an active member of the Equipment Leasing & Finance Association. Arnone currently serves on the Captive & Vendor Finance Business Council Steering Committee. Arnone attended St. Peter's College in Jersey City , N.J. , and received a Masters Degree in Business Administration from the Baruch College Zicklin School of Business in New York . Arnone resides in Harrington Park , N.J.
Christopher M. Czaja has been named to the newly-created position of executive vice president of Insight Investments, Orange, CA. Mr. Czaja will be responsible for corporate finance including managing the privately-held company's banking relationships, treasury, credit and syndications, and will report to David Wang, Insight Investments chief financial officer.
Previously, Mr. Czaja was vice president and treasurer of Relational Technology Solutions for six years where he was an active member of the senior management team overseeing all banking and credit functions, and structured and negotiated the company's domestic syndicated revolving credit facility representing over $200 million in commitments, a syndicated Canadian revolving credit facility, and asset-backed commercial paper program.
Before that, he was vice president of the leasing department for European American Bank, now Citibank, where he was a founding member and manager of a de-novo lending team established to service leasing companies nationwide. He was responsible for new business development, account management and syndication activities for a multi-hundred million dollar portfolio. Prior to that, Mr. Czaja held management positions with National Westminster Bank (later Fleet and now Bank of America).
Mr. Czaja holds a Bachelor of Science degree (Cum Laude) in Management and International Business as well as a Master of Business Administration degree (with Distinction) in Accounting and Finance from New York University 's Stern School of Business.
Fred MacDonald has been appointed to Veterans Leasing & Finance, Inc. and Key Credit Corp sales and management team. The press release states "Fred brings with him over 30 years experience in the equipment leasing and finance industry, having held senior management positions at both Fleet Credit Corp., Denrich Leasing Division and Unicyn Funding Group, Inc. Most recently, Fred was Vice President of LEAF Third Party Funding, a subsidiary of LEAF Financial Corporation.
"Veterans Leasing & Finance, Inc. (www.vlfinc.com) - specializes in the leasing and financing of a wide variety of equipment and is a backed by Key Credit Corp., a leader for more than 21 years in large volume vendor programs. Fred's working relationship with Key Credit Corp. dates back to 1986 when he was Vice President of Operations at Denrich Leasing."
Michael Zaman to lead syndications of equipment loan and lease transactions for Wells Fargo Equipment Finance's Regional, Business Banking, U.S. Corporate Banking and Corporate Aircraft groups.
New to Wells Fargo, Zaman is a 15-year veteran in the syndications industry, and brings with him expertise gained from serving as syndications manager for a variety of banks, investment and independent equipment leasing companies.
https://www.wellsfargo.com/com/bus_finance/wfefi/index
-------------------------------------------------------------------------------
The average American credit score is 692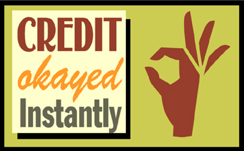 Here's a good chart that explains the impact of your score:
* 720-850 - Excellent - This represents the best score range and best financing terms.
* 700-719 - Very Good - Qualifies a person for favorable financing.
* 675-699 - Average - A score in this range will usually qualify for most loans.
* 620-674 - Sub-prime - May still qualify, but will pay higher interest.
* 560-619 - Risky - Will have trouble obtaining a loan.
* 500-559 - Very Risky - Need to work on improving your rating.
Get Your Credit Score Now It's simple and doesn't require a SSN.
(The company also advertises a "free trial.")
Visit this link:
https://www.freecreditreports360.com/freecreditreport/lp/222-desl/
(This ad is a "trade" for the writing of this column. Opinions contained in the column are those of Mr. Terry Winders, CLP)
-------------------------------------------------------------------------------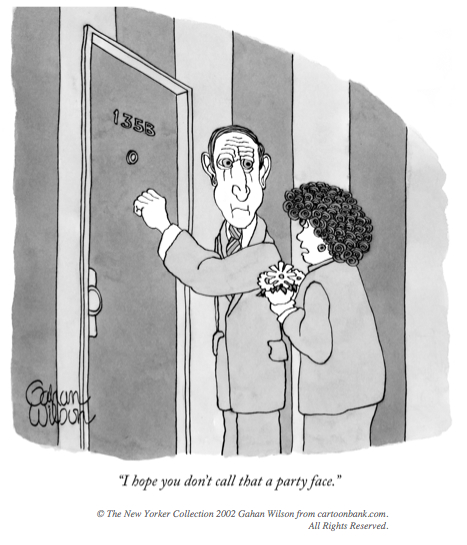 -------------------------------------------------------------------------------
Fernando's View
By Fernando F. Croce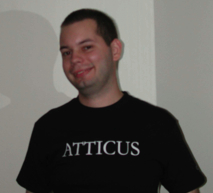 Three movies/Three DVD's

In Theaters: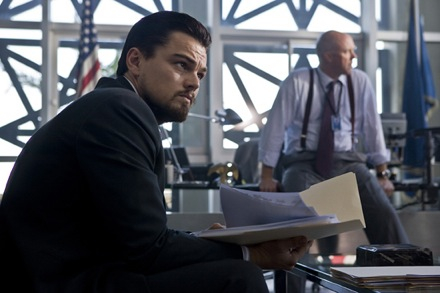 Body of Lies (Warner Bros.): On the heels of the "Bourne" thrillers comes this complex, exciting action-drama about spy games in the Middle East , and the people caught in them. Director Ridley Scott teams up once more with his "Gladiator" star Russell Crowe, but Leonardo DiCaprio plays the film's shifting moral center, a U.S. intelligence agent determined to hang on to his idealism (and his life) in the middle of a series of dangerous secret missions in Iraq and Jordan. Though the two stars don't get enough time together, the film, made with Scott's trademark crispness and full of intrigue, is perfect for audiences who like sharp ideas along with their explosive action.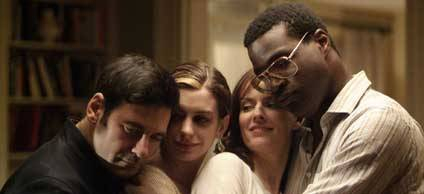 Rachel Getting Married (Sony Pictures Classics): Movies about family gatherings are a dime a dozen, but Jonathan Demme's superb tragicomedy stands well above the rest with its mix of exhilarating energy and profound pain. Anne Hathaway delivers her best performance yet as a troubled young woman who, fresh out of rehab, heads out to her sister's (Rosemarie DeWitt) wedding in Connecticut . The parents (Bill Irwin and Debra Winger) try their best to keep the event from spinning out of control, but that's not an easy task when past relationships and problems come to the fore. With exceptional performances and a rich variety of moods, it's a film that throbs with humanity.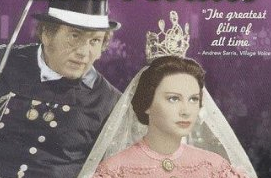 Lola Montes (Rialto Pictures): Misunderstood and truncated when first released in 1955, master director Max Ophuls's final film is being re-released in a lush new print, giving audiences a rare chance to catch a masterpiece on the big screen. Lola Montes (Martine Carol) is a notorious courtesan who, reduced to a circus attraction for prurient viewers, recalls the loves of her life. As romances with such eminent figures as composer Mahler and King Ludwig of Bavaria fill the screen, Ophuls orchestrates a rich, unforgettable spectacle of movement and dreams that has not lost a bit of its luster in the decades since. Most new releases look pale next to its passion. While in French, the subtitles add to the visuals rather than distract. This is also available in DVD. Considered a "classic."

New on DVD: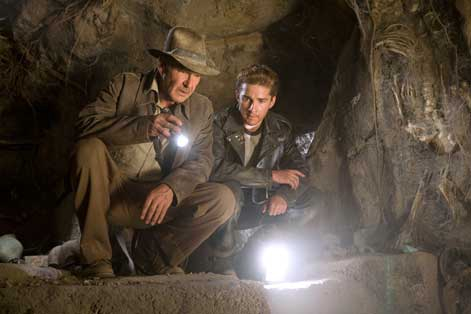 Indiana Jones and the Kingdom of the Crystal Skull ( Paramount ): Indiana Jones (Harrison Ford) returns after an almost 20-year absence in Steven Spielberg's hugely enjoyable adventure. Set in the 1950s, the rollicking story follows Indy through a series of foreign spies and alien scares, searching for a priceless ancient treasure and instead stumbling upon his biggest challenge: his family. Cate Blanchett is a hoot as an icy Russian villainess, and the spunky supporting cast includes Shila Labeouf and the much-missed Karen Allen (who played Ford's original leading lady in "Raiders of the Lost Ark"). With breathless chase sequences and stunts, it already makes you pine for Indy's next adventure.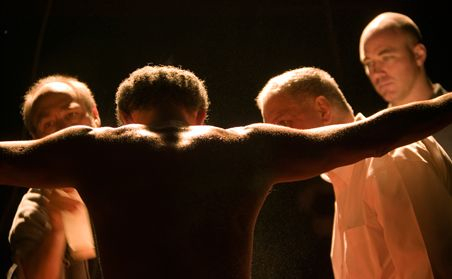 Standard Operating Procedure (Sony): Errol Morris, whose acclaimed documentaries ("The Thin Blue Line," "Fast, Cheap, and Out of Control," "The Fog of War") have trained a cool eye on controversial subjects, takes his camera to the Abu Ghraib prison for a sobering look on the moral cost of the war on terror. Taking as its starting point the pictures taken of prisoners by American soldiers, Morris creates an often disturbing though always important portrayal of the so-called "few bad apples" and the system that has trained them only to turn its back on them. With scrupulous analysis of the pictures and interviews with the participants, it's a remarkable mixture of investigation, contemplation, and outrage.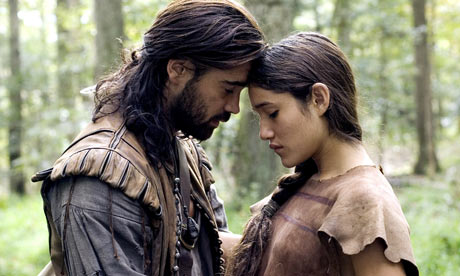 The New World (New Line): Terence Malick doesn't make films often, but his few accomplishments (" Badlands ," "Days of Heaven," "The Thin Red Line") remain among cinema's top treasures. His latest film, this 2005 account of the both inspiring and tragic relationship between John Smith (Colin Farrell) and Pocahontas (Q'orianka Kilcher) during America 's early days, was reportedly cut from a longer cut. The new and extended DVD version showcases a fuller perspective of the story, and reinforces the film, with its poetic waves of feeling, as one of the new millennium's greatest masterpieces. It's a deluxe package for a film that's "unmissable" in any format.
-----------------------------------------------------------------------------------
Beige Book: Worse than the last one

Reports indicated that economic activity weakened in September across all twelve Federal Reserve Districts. Several Districts also noted that their contacts had become more pessimistic about the economic outlook.
Boston
www.federalreserve.gov/fomc/beigebook/2008/20081015/1.htm
New York
www.federalreserve.gov/fomc/beigebook/2008/20081015/2.htm
Philadelphia
www.federalreserve.gov/fomc/beigebook/2008/20081015/3.htm
Cleveland
www.federalreserve.gov/fomc/beigebook/2008/20081015/4.htm
Richmond
www.federalreserve.gov/fomc/beigebook/2008/20081015/5.htm
Atlanta
www.federalreserve.gov/fomc/beigebook/2008/20081015/6.htm
Chicago
www.federalreserve.gov/fomc/beigebook/2008/20081015/7.htm
St. Louis
www.federalreserve.gov/fomc/beigebook/2008/20081015/8.htm
Minneapolis
www.federalreserve.gov/fomc/beigebook/2008/20081015/9.htm
Kansas City
www.federalreserve.gov/fomc/beigebook/2008/20081015/10.htm
Dallas
www.federalreserve.gov/fomc/beigebook/2008/20081015/11.htm
San Francisco
www.federalreserve.gov/fomc/beigebook/2008/20081015/12.htm
Full report
http://www.federalreserve.gov/fomc/beigebook/2008/20081015/FullReport.htm
(Leasing News provides this ad "gratis" as a means to help support the growth of Lease Police
-------------------------------------------------------------------------------
--Special----
"My Reaction to the Credit Crisis"
by Gerry Egan, www.LearnLeasing.com

All I can do is what I can do and right now is a good time to do all that I can. I've been in the equipment leasing business in the US for almost thirty years and the owner of my own small company for almost eighteen of them. Equipment leasing is, essentially, an alternative form of financing for acquiring the business use of capital assets. Some parts of the industry are truly asset oriented, where most of the considerations surrounding any given transaction are based on the initial and the expected residual values of the equipment to be leased. Much of the industry, though, and the part of it I operate in, are far less focused on the value of the equipment to be leased than on the general creditworthiness of the company that will be leasing it; fundamentally it's a credit based business.
Because any economic 'bumps in the road' can directly affect the cost as well as the availability of business credit, one question I've been asked dozens of times over the years when we've hit those bumps is: How is the economy affecting my business? My favorite reply is to say that my business is way too small to be effected by anything as big as the national economy! That's partly my idea of being witty but it's also the only choice I have in looking at it.
You see, as a small business owner, all I can really control about my business is what I do every day. If things in the economy-at-large are normal and I want to improve my business, I just need to work a little smarter. If things in the economy-at-large are really going gang-busters and I want to be sure to maximize the opportunity to improve my business, I just need to work a little smarter then, too. And if things in the economy-atlarge are going very poorly and I want to improve my business, can you guess what I need to do? That's right; I need to work a little smarter.
So what do I think is the smart way for me to be working today? Well, this is a credit crisis, according to news reports. Nobody's going to be lending money they say. I'm not so sure, though. There's still money around and sitting still it isn't worth much, so I think it's more likely that money will still get lent, it will just get lent more carefully and to the best quality customers. In fact, I think much of it will go on a local basis to other small businesses, businesses who think like I do, that they can control how the economy affects them by controlling how smart they work every day. That's good news for me. A small business like mine has a better chance of effectively reaching the other small business owners around me than those 'big guys' do.
The other good news for me is that as the local banks that those small businesses around me are used to turning to for loans tighten up their policies and purse strings, those customers will be more open than ever before to looking at alternatives. Guess what business I'm in? I'm in the alternative to traditional bank financing business. I'll have the opportunity to get a foot in the door with many potential customers that never gave me a thought before. See what I mean? It's good news for me.
Nobody likes to hear the same bad news over and over so a working-smart move for me is to create articles, press releases, and public talks that show small business owners that they still have credit avenues open to them through me. This will counter some of the negativity they're hearing and, more importantly, will identify me with them, as someone who's moving forward in spite of that negativity we're hearing. In times like this, I look for every possible opportunity to get in front of a group of local business owners to establish myself as a forward looking 'expert'. My thirty years of experience has proven that to be a powerfully effective and smart way to invest my time and particularly in times when my competitors may be going into hunker-down mode.
The kinds of businesses that still can get credit approval are successful businesses and successful businesses are used to having choices. They're used to having choices and they're successful because they understand how to evaluate choices and make good decisions. Having funding available for this market isn't the same as the easy days of selling into the sub-prime credit market, though. You don't have to be particularly good to sell into the sub-prime market; you just have to be willing. In the top credit tier market, though, the market that I need to be effective with to work my way through this credit crisis, I can't expect to do well with a take-it-or-leave-it sales approach.
The credit that is available will be competing harder for this market now. This is the time for re-tooling my presentation skills and sales aids. I need to be sure I make a compelling case for why my ability to help them right now is an opportunity for them, not a limitation. People like to feel good about their decisions. Even if bank credit isn't available for a given prospect, if I take the time to develop professional sales tools that show why equipment leasing is a cost effective way of leaving available bank credit open for other things, I'm more likely to motivate a favorable decision than someone else presenting the same numbers in a 'last chance, take it or leave it' proposal. I think that's working smarter.
Just those two things will help insure me something else. It will help insure that I continue to have sources of funds. What we're suffering is largely the results of a veritable orgy of unsafe, unprotected lending. Those who still have money to lend will want to know far more about their borrowers now than they did before. That works in my favor. I meet my customers in my community. I know them. I get my information from them first hand and can verify it directly. I'm a much safer source of business for my funding sources than the mass-marketing mills who don't know much more about their customers than their phone or fax numbers. I think emphasizing marketing strategies that also help me insure my supplier lines is working smarter, too.
I'm certain there are those who think I'm naïve, but I don't think I am. I'm actually quite aware of what's going on. I just don't have time to dwell endlessly on it because I'm busy. All I can do is what I can do, and now is a good time to do all that I can.
Gerry Egan
President
LearnLeasing.com a Division of TecSource, Inc.
5621 Departure Drive, Suite 113
Raleigh , NC 27616
Phone: 919-790-1266
E-Mail: GerryEgan@LearnLeasing.com
Internet: www.LearnLeasing.com
Gerry Egan has been arranging equipment leases in one capacity or another for over thirty years. He has been a vendor, a Lessor, a broker and a consultant and has handled transactions of all sizes, working with customers and funding sources both large and small, and both local and national. He's developed and presented programs for brokers, for vendors, for funding sources and for banks, both in person and via electronic media.
Gerry's non-traditional but always customer-focused sales approaches get results. His willingness to think outside of the box and challenge the conventional ways of selling equipment leasing cut through the standard objections and actually create stronger, more productive —and more profitable— relationships.
A Past-President of the National Association of Equipment Leasing Brokers, and one of the industry's most popular speakers, trainers and writers, Gerry's unique insights and ability to motivate have been a source of help and inspiration to many. Whether you're a funding source needing better results from your brokers, a bank wanting to capitalize on leasing opportunities, or a direct sales force ready to go to the next level, Gerry can craft a custom program to help you do it.
-----------------------------------------------------------------
#### Press Release #######################
Zions Bancorporation Reports Earnings
Salt Lake City -- Zions Bancorporation (Nasdaq: ZION - News; "Zions" or "the Company") yesterday reported third quarter net earnings applicable to common shareholders of $33.4 million.
"This past quarter will be remembered as one that resulted in significant changes in the financial services industry, both in the United States and abroad," said Harris H. Simmons, chairman and chief executive officer. "While we are not immune to the problems of the industry, our core business remains remarkably strong and our balance sheet remains healthy. We strengthened our capital, built our loan loss reserves, and increased our liquidity during the quarter. We continue to be profitable and well-capitalized during a time when the industry has experienced severe financial stress."
On-balance-sheet net loans and leases of $41.9 billion at September 30, 2008 were unchanged from the balance at June 30, 2008, and increased approximately $4.1 billion or 10.7% from $37.8 billion at September 30, 2007. The Company actively managed loan growth during the quarter in accordance with its stated desire to conserve capital and build capital ratios in the current uncertain economic environment. The growth of loan volumes in certain geographies, particularly Texas , was offset by declines in other markets.
Net loan and lease charge-offs for the third quarter of 2008 were $95.3 million or 0.91% annualized of average loans. This compares with $67.8 million or 0.67% annualized of average loans for the second quarter of 2008 and $18.1 million or 0.19% annualized of average loans for the third quarter of 2007. The increase in charge-offs largely was driven by declining collateral values on residential acquisition, development, and construction loans in the Southwest and in Utah .
The provision for loan losses was $156.6 million for the third quarter of 2008 compared to $114.2 million for the second quarter of 2008 and $55.4 million for the third quarter of 2007. The provision for the third quarter of 2008 was 1.49% annualized of average loans and was $61.3 million in excess of net loan and lease charge-offs.
The allowance for loan losses as a percentage of net loans and leases was 1.45% at September 30, 2008, 1.31% at June 30, 2008, and 1.11% at September 30, 2007. The allowance of $609.4 million at September 30, 2008 provided a coverage of 1.6 years on an annualized basis of net loan and lease charge-offs for the third quarter of 2008.
Full Press Release:
http://biz.yahoo.com/prnews/081016/lath020.html?.v=101
### Press Release ##########################
California Foreclosures Decrease 57% in September, 2008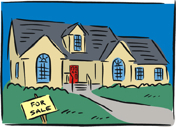 Mt. Pleasant , PA – Default Research, the premier provider of preforeclosure real estate data in Northern and Southern California, is reporting that Notice of Defaults and Notices of Trustee Sales in both regions fell 54 percent in Northern California and 58 percent in Southern California . According to Default Research, (http://www.defaultresearch.com), the significant decline is largely due to Senate Bill 1137 which was passed last July and went into effect on September 8, 2008.
"While we hope to see these positive numbers continue in the future, they are not reflective of the still dismal foreclosure situation in California ," said Serdar Bankaci, founder of Default Research. "Because the new law requires lenders to contact residence at least 30 days before filing a Notice of Default, the result it a lower number of recordings now. However, we expect to see the numbers increase again starting in November and December."
Bankaci cautions residents of California , the local media, and his clients to beware of the deceiving foreclosure statistics. In Northern California, the largest decreases were seen in Sonoma , Sacramento , and Solano counties. These drops were 64, 59 and 58 percent respectively from August 2008. In Southern California, the counties with the greatest declines from August to September were Ventura lead with 65 percent, San Diego at 60 percent, and Los Angeles fell to 59 percent.
"Aside from the unavoidable lag in numbers, I think this is an excellent move on the part of the lawmakers in California ," said Bankaci, whose foreclosure lists arrive two to three weeks ahead of the competition. "It is also very positive for our clients because now homeowners in distress will be well aware of the situation they face, and know their options before the brutal foreclosure process begins."
### Press Release ############################
News Briefs----
Banks borrow record amount from Fed
http://www.signonsandiego.com/news/business/20081016-1411-fed-creditcrisis.html
As Credit Tightens, Companies Curtail Spending, Expansion
http://www.washingtonpost.com/wp-dyn/content/article/2008/10/16/AR2008101604114.html
Merrill posts $5.2 bn Q3 losses
http://timesofindia.indiatimes.com/Business/Merrill_posts_52_bn_Q3_losses/articleshow/3604281.cms
Two Chicago law firms lay off attorneys, staff
http://www.chicagotribune.com/business/chicago-lawfirm-layoffs-oct16,0,2059582.story
Ex-Tyco CEO & CFO lose appeals, years more jail time
http://www.cfo.com/article.cfm/12446618/c_12427769?f=home_todayinfinance
A.I.G. to Help Cuomo Recover Millions in Executive Pay
http://dealbook.blogs.nytimes.com/2008/10/16/aig-to-help-cuomo-recover-millions-in-executive-pay/?hp
Google's profit rises 26%
http://money.cnn.com/2008/10/16/news/companies/google_earns/?postversion=2008101618
---------------------------------------------------------------


You May have Missed--
Playboy to lay off 55 employees, trim other costs
http://www.ajc.com/business/content/business/stories/2008/10/16/playboy_job_cuts.html
---------------------------------------------------------------------------
Sports Briefs----
Red Sox rally from huge deficit; sting Rays 8-7 in Game 5
http://www.usatoday.com/sports/baseball/playoffs/2008-10-17-redsox-rays_N.htm?loc=int
Romo practices, could play with broken pinkie
http://www.theredzone.org/absolutenm/templates/template.asp?articleid=854&zoneid=1
Six bad news for the Cowboys, one good one
http://www.dallasnews.com/sharedcontent/dws/spt/football/cowboys/stories/
101708dnspocowlishaw.2d29ea0.html
Mike Nolan and the 49ers
http://www.examiner.com/x-418-San-Francisco-49ers-Examiner~y2008m10d16-The-football-guy-doesnt-quite-stick-up-for-coach-Mike-Nolan
--------------------------------------------------------------

California Nuts Briefs---
A Relieved California Finds Lenders in Credit Markets
http://www.nytimes.com/2008/10/17/us/17calif.html?_r=1&ref=business&oref=slogin
Guards' union drops Schwarzenegger recall effort
http://www.sacbee.com/114/story/1321007.html
----------------------------------------------------------------

"Gimme that Wine"
'Parker's Wine Buyer's Guide No. 7' -- a departure from the past
http://www.latimes.com/features/food/la-fo-parker15-2008oct15,0,5521150.story
Wines of the Times: Paso Robles Zinfandels from California
http://www.nytimes.com/interactive/2008/10/15/dining/20081015_TASTING_FEATURE.html
New Oregon Wine Explorer Features Interactive Trip Planner to Help Travelers Choose Wineries,
Lodging and Dining
http://www.marketwatch.com/news/story/new-oregon-wine-explorer-features/story.aspx?guid=%7B54724C83-F46D-4C6F-81D5-0C65CFB1627A%7D&dist=hppr
UP AND DOWN THE Napa WINE ROADS with George Starke
http://www.sthelenastar.com/articles/2008/10/16/columnists/george_starke
/doc48f69b1808965895429445.txt
Wine Prices by vintage
http://www.winezap.com
http://www.wine-searcher.com/
US/International Wine Events
http://www.localwineevents.com/
Winery Atlas
http://www.carterhouse.com/atlas
Leasing News Wine & Spirits Page
http://two.leasingnews.org/Recommendations/wnensprts.htm
The London International Vintners Exchange (Liv-ex) is an electronic exchange for fine wine.
http://www.liv-ex.com/
----------------------------------------------------------------


Today's Top Event in History
1989--We experienced an earthquake of 7.1 in my hometown of Los Gatos at 2:04PM I was in my Chevrolet Suburban, not far from the office, near the University of Santa Clara , and a student on a bicycle in front of me suddenly fell down. At first I thought I hit him, and as he got up, I glanced over and saw two other bicyclists trying to stand and my car was violently rocking sideways as if the car had been silently blind sided. KCBS was on and announced they felt an earthquake, which later turned out in the Loma Prieta section of Los Gatos . The quake caused damage estimated at $10 billion and killed 67 people, many of who were caught in the collapse of the double-decked Interstate 80 in Oakland , California . We were without electricity and water for several days and sales for the month were the lowest they ever have been in our history as it took business many weeks to recover.
As a sports note, the event is also known as the "World Series Earthquake. Minutes before the start of Game 3 of the World Series billed as the " Battle of the Bay, "between the Oakland A's and the
San Francisco Giants, Candlestick Park was rocked by the Loma Prieta earthquake. the game was postponed and the Series delayed for 11 days. The Oakland Athletics won games three and four for the first Series sweep in 13 years.
[headlines]
----------------------------------------------------------------

This Day in American History

1492- Columbus sights isle of San Salvador (Watling Island, Bahamas)
1711-Birthday of Jupiter Hammon, . America's first published black poet, whose birth anniver­sary is celebrated annually as Black Poetry Day, was born into slavery, probably at Long Island, NY. He was taught to read, how­ever, and as a trusted servant was allowed to use his master's library. "With the publication on Christmas Day, 1760, of the 88-line broadside poem 'An Evening Thought,' Jupiter Hammon, then 49, became the first black in America to publish poetry." Hammon died in 1790. The exact date and place of his death are unknown.
1777- British General John Burgoyne with an army of 7,000 surrenders at Saratoga, NY. Burgoyne, known in the press as "Gentleman Johnny" began his sojourn in Canada. Burgoyne's cumbersome retinue, which included 30 carts of Burgoyne's personal possessions, and several cases of champagne, was stymied by the dense New York forests. The American History handbook states he was surrounded by a superior force, and "capitulated" to Gen. Horatio Gates.
http://www.pbs.org/ktca/liberty/chronicle/episode4.html
http://famousamericans.net/johnstark/johnburgoyne.net/
http://www.horatiogates.com/ http://www.patriotresource.com/people/gates/timeline.html
1781 - Cornwallis was defeated at Yorktown . Cornwallis' options had been running out. He had even tried sending blacks infected with smallpox over enemy lines in an attempt to infect the American and French troops. After a futile counterattack, Cornwallis offered to surrender.
1814 - Marines and Sailors landed on Grand Terre Island , Louisiana , to punish pirates. Pirate leader, Jean Lafitte's activities threatened to monopolize the city's import trade. New Orleans merchants goaded the new American governor, William C. C. Claiborne, into accusing him of piracy and posting a $500 reward. Lafitte made Claiborne a laughingstock with his own offer of $1500 for Claiborne's capture, and to rub it in he hired District Attorney John R. Grymes as his counselor (for a reported $10,000). Lafitte would not be bought, bribed, or intimidated. In 1814 the British offered him $30,000 and a Royal Navy commission to help them capture New Orleans . The buccaneer turned them down and informed Claiborne of his wish to become a citizen and to give Claiborne his support, if his privateer followers were pardoned for all past crimes. Claiborne was ready to relent when the American Navy swooped down on the Grand Terre base and destroyed it. Fortunately for the infant United States , General Andrew Jackson sought out the buccaneer and agreed to honor his request.
1823-Seeking counsel on foreign policy, specifically South America, President Monroe begins formulated the "Monroe Doctrine:" hands-off, which actually started with President George Washington who warned about joining Britain or any other country in their "foreign affairs: disputes, conquests.
http://memory.loc.gov/ammem/today/oct17.html
1834- James Bogardus of New York City received a patent for a "gas meter;" to record the amount of gas used. It operated on the principle of a bellows, alternately being filled with gas ad emptied, while the pulsations were counted on a register.
1845 - According to a Boston newspaper, the entire audience walked out of a reading of "The Raven". The audience walked out, not because of the material, but because of their objection to Edgar Allan Poe, the reader and author of the macabre story.
1848-Birthday of William "Candy" Cummings, Baseball Hall of Fame pitcher born at Ware, MA. Cummings is generally regarded as the firsts pitcher to throw a curve ball. He learned the technique, he said, sailing oyster shells. He played in baseball's amateur era and as a professional. Inducted in the Hall of Fame in 1939. Died at Toledo, HH, May 16,1924.
1859 - Abolitionist John Brown leads a group of men in a raid to capture the federal arsenal located at Harpers Ferry , Virginia with the intent to arm slaves he would lead in revolt against their masters. His plans are foiled by local town's people attacking his party and forcing it into the firehouse. U.S. Marines under the command of Army Colonel Robert E. Lee arrive and storm the "Brown's fort" killing or capturing the raiders. Brown is captured and later tried for treason, convicted and quickly hung in Charlestown , VA (now WV). During this period he is guarded by several hundred Virginia militia against the possibility of other raiders trying to free him, though no such attack was launched. Because of his raid and the fear of other attempts to get the slaves to rise in revolt, the growth of volunteer militia units in the southern states rose sharply in the months leading up to the Civil War.
1863-The San Francisco and San Jose Railroad ran their first
train to California Avenue, Mayfield (which was to become the City to Palo Alto.)A picnic was given near San Francisquito Creek for a crowd of 500. The next day regular service was begun to Mayfield
http://www.ggrm.org/history/peninsula.html
1888 - The first issue of "National Geographic Magazine" was on newsstands this day. The highly acclaimed magazine was published on a somewhat irregular basis at first. Material was hard to come by in the early years, so the publisher just waited to publish the next issue until enough material accumulated to fill it. The science and travel magazine, the official journal of the National Geographic Society (incorporated January 27, 1888), soon became a monthly and it wasn't long before it was famous for its maps and photographic essays of exotic locales and peoples.
1909- Drummer Cozy Cole born East Orange, NJ; played w/Cab Calloway, Louie Armstrong; solo: Topsy; in films: Make Mine Music, The Glen Miller Story; developed a drummers' school w/Gene Krupa; died Jan 31, 1981)
http://www.spaceagepop.com/cozycole.htm
http://www.drummerworld.com/drummers/Cozy%20Cole.html
1910-October 17, Harry Edison Birthday http://www.geocities.com/BourbonStreet/9555/artists/lege\nds/edison_harry.html


1910- Trumpet Player Harry "Sweets" Edison Birthday http://www.geocities.com/BourbonStreet/9555/artists/lege
nds/edison_harry.html
1915-Birthday of dramatist Arthur Miller ( Death of a Salesman, A View from the Bridge, all My Sons, The Crucible), born New York, NY.
http://www.kirjasto.sci.fi/amiller.htm
http://ocean.st.usm.edu/~wsimkins/trial.html
1917 - The Radio Corporation of America (RCA) was formed. The company became a giant in electronics, especially radios and TVs. It would later own its own TV network (NBC) and other broadcast interests.
1923- Guitarist Barney Kessel born Muskogee, OK.
http://www.classicjazzguitar.com/artists/artists_page.jsp?artist=17
http://www.jazzguitar.com/features/kessel.html
http://hometown.aol.com/kenbrowgtr/kesselstories.htm
1928-James William (Jim) Gilliam, baseball player born at Nashville, TN. Gilliam, known as "Junior," was National League Rookie of the Year in 1953 after playing in the Negro Leagues. He was a steady infielder who became a respected coach after his retirement. Died at Inglewood, CA. Oct. 8, 1978.
1930- Duke Ellington records "Mood Indigo", Brunswick.
1931-After a long run as the crime kingpin of Chicago's underworld, Al Capone finally landed in jail. Capone was ultimately sent away for tax evasion, a relatively minor offense for a man who oversaw elaborate liquor bootlegging network, extensive prostitution rings, and various gambling operations. For many years, crime did pay for Capone. By 1927, he had hauled in an impressive--and tax-free--fortune worth over $100 million. Of course, with his penchant for maiming and killing the competition, Capone was just a bit more dangerous than the average entrepreneur. However, usual strong-arm tactics couldn't help him bully past the IRS. Capone was sentenced to an eleven-year prison term and was forced to pay $80,000 in fines and court fees.
1931--Birthday of Anne Bancroft, much honored U.S. stage and film actor. She won the 1960 Tony (ANTA) award for originating the Annie Sullivan role in The Miracle Worker and won the Academy Award when she reprised the role on film. In 1987 she won the top British film award for her beautifully understated role in 84 Charing Cross Road . Other awards: 1958 Tony for best supporting actress for Two for the Seasons; AA nominations for The Pumpkin Eater (1964) which won the Cannes International Film festival prize, The Graduate (1967), and The Turning Point (1977).
Her mother was a telephone operator at Macy's Department Store in New York City . She is an outstanding comedian and receive the Lifetime Achievement in Comedy award in 1966.
1932-Birthday of Paul Edward Anderson, Olympic gold medal weightlifter born at Tocoa, GA. Anderson won the heavyweight world championship in 1955 and a gold medal at the 1956 Melbourne Olympics. He was renowned as the "World's Strongest Man" for his feats of strength, including a back lift of 6,270 pounds. In 1962 he opened the Paul Anderson Youth Home. Died at Vidalia, GA. August 15, 1994.
1933 - "News-Week" appeared on the corner newsstand for the first time. Seven pictures graced the magazine's first cover, depicting an important happening for each day of the week. In 1937, the publication's masthead sported a new name: "Newsweek".
1933 - Dr. Albert Einstein moved to Princeton, NJ, after arriving in the United States from his troubled homeland of Germany.
1934---Birthday of Maureen Catherine Connolly, arguably the greatest woman tennis player who ever lived. She was the first woman to win the grand slam of tennis, winning the British (Wimbledon), U.S. , Australian, and French singles championships in 1953.
She won the first of her three U.S. championship at 17 after which she lost only four matches the rest of her career. She won the Wimbledon three times 1952-54), the French Championship in 1953 and 1954, and the Australian (1953) and Italian (1954). The Associated Press named her woman athlete of the year in 1952, 1953, and 1954. All this by the time she was 20!
But that was all there was to be. She suffered a career-ending horseback riding accident when she was only 20, just weeks after winning there third straight Wimbledon .
She had started playing tennis when she was ten, begging her parents for equipment and a pro teacher. She became a star in amateur competition almost immediately and at 13 caught the eye of legendary coach Eleanor Tennant who had also guided the games of such tennis luminaries as Helen Wills Moody and Alice Marble.
MC was a natural left-hander who played right with a devastating ground game. At one point she won 56 straight matches.
Following her career-ending accident, MC devoted her efforts to helping young players through the Maureen Connolly Brinker foundation. She married and had two children before the unthinkable occurred. She died of cancer at only 35.
1943--BOYINGTON, GREGORY Medal of Honor
Rank and organization: Major, U.S. Marine Corps Reserve, Marine Squadron 214. Place and date: Central Solomons area, from 12 September 1943 to 3 January 1944. Entered service at: Washington . Born: 4 December 1912, Coeur D'Alene , Idaho . Other Navy award: Navy Cross. Citation: For extraordinary heroism and valiant devotion to duty as commanding officer of Marine Fighting Squadron 214 in action against enemy Japanese forces in the Central Solomons area from 12 September 1943 to 3 January 1944. Consistently outnumbered throughout successive hazardous flights over heavily defended hostile territory, Maj. Boyington struck at the enemy with daring and courageous persistence, leading his squadron into combat with devastating results to Japanese shipping, shore installations, and aerial forces. Resolute in his efforts to inflict crippling damage on the enemy, Maj. Boyington led a formation of 24 fighters over Kahili on 17 October and, persistently circling the airdrome where 60 hostile aircraft were grounded, boldly challenged the Japanese to send up planes. Under his brilliant command, our fighters shot down 20 enemy craft in the ensuing action without the loss of a single ship. A superb airman and determined fighter against overwhelming odds, Maj. Boyington personally destroyed 26 of the many Japanese planes shot down by his squadron and, by his forceful leadership, developed the combat readiness in his command which was a distinctive factor in the Allied aerial achievements in this vitally strategic area.
1945 - Actress Ava Gardner made news. She married bandleader Artie Shaw.
1949-The first long-distance dial telephone service began on this day in 1949. The president of Pacific Telephone and Telegraph dialed New York City from Oakland, California. The call lasted about one minute. Previously, long-distance calls were placed by telephone operators.
1949—Top Hits
You're Breaking My Heart - Vic Damone
Someday - Vaughn Monroe
That Lucky Old Sun - Frankie Laine
Slipping Around - Margaret Whiting & Jimmy Wakely
1953 - The first concert of contemporary Canadian music presented in the U.S. was performed by conductor Leopold Stokowski at Carnegie Hall in New York City.
1955 - Jose Ferrer and Claire Bloom starred on NBC's "Producer's Showcase". They performed in "Cyrano De Bergerac". Ferrer also won an Oscar for his performance in the film version.
1956-Birthday of Dr Mae Jemison, first Black female astronaut.
http://www.maejemison.com/
1956 - The screen version of the Jules Verne novel, Around the World in 80 Days, starring David Niven and countless cameos, premiered on this date in New York. Supporting actor Cantinflas later won a Golden Globe for Best Actor in a Musical/ Comedy for his role, and the film earned a Best Picture Oscar.
1957-Top Hits
Chances Are/The Twelfth of Never - Johnny Mathis
Jailhouse Rock - Elvis Presley
Keep a Knockin' - Little Richard
Wake Up Little Susie - The Everly Brothers
1957--The movie Jailhouse Rock, starring Elvis Presley, is released in the US, premiering at Loews State Theatre, where Elvis worked as an usher five years earlier.
1960-The National League announced that expansion franchises were being awarded to the New York Metropolitan Baseball Club, Inc, headed by Mrs. Joan Payson, and to a Houston group of investors led by Judge Roy Hofheinz. The two teams, later nicknamed the Mets and the Colt .45s began play in the 1962 season.
1962-The Beatles made their first TV appearance in Britain when they appeared on Granada TV's People And Places, singing "Love Me Do".
1963--Bobby Goldsboro records "See The Funny Little Clown". It will reach #9 in the US and become the first of his eleven Billboard Top 40 hits.
1963-October 17, http://www.ggrm.org/history/peninsula.html
1964-A British group known collectively as Manfred Mann had the number one single on the Billboard Pop chart with "Do Wah Diddy Diddy". The song was sung by vocalist Paul Pond, who used the stage name Paul Jones. Keyboard player Michael Lubowitz would retain the band's name and continued to turn out chart hits until the mid 1980s.
1964--The Zombies' "She's Not There" is released in the US , where it would become the band's highest charting single, reaching #2.
1965-Top Hits
Yesterday - The Beatles
Treat Her Right - Roy Head
A Lover's Concerto - The Toys
Behind the Tear - Sonny James
1966- "Hollywood Squares" premieres on TV. On this game show, nine celebrities satin a giant grid. Two contestants played tic-tac-­toe by determining if an answer given by a celebrity was correct. Peter Marshall hosted the show for many years with panelists Paul Lynde, Rose Marie, Cliff Arquette, Wally Cox, John David­son and George Gobel among others. John Davidson took over as host in 1986 for a new version of the game show with Joan Rivers and, later, Shadoe Stevens at center square. In 1998 'Hol­lywood Squares" appeared again with Tom Bergeron as host and Whoopi Goldberg as the center square.
1967 - The rock musical "Hair" opened to rave reviews at the Anspacher Theatre in New York City. The smash ran for 1,758 performances. 1973-The Way We Were, starring Barbra Streisand and Robert Redford, opens. The hit movie also produced a hit song by the same title for Streisand.
1970 - The song I'll Be There, by The Jackson 5, zoomed to the Number 1 spot on Billboard's record chart and stayed there for 5 weeks.
1973-The Arab-dominated Organization of Petroleum Exporting Countries (OPEC) announces a decision to cut oil exports to the United States and other nations that provided military aid to Israel in the Yom Kippur War of October 1973. According to OPEC, exports were to be reduced by 5 percent every month until Israel evacuated the territories occupied in the Arab-Israeli war of 1967. In December, a full oil embargo was imposed against the United States and several other countries, prompting a serious energy crisis in the United States and other nations dependent on foreign oil.
1973—Top Hits
Half-Breed - Cher
Ramblin' Man - The Allman Brothers Band
Higher Ground - Stevie Wonder
Ridin' My Thumb to Mexico - Johnny Rodriguez
1981—Top Hits
Arthur's Theme (Best That You Can Do) - Christopher Cross
Start Me Up - The Rolling Stones
For Your Eyes Only - Sheena Easton
Party Time - T.G. Sheppard
1983 - Actor Anthony Quinn lit up the Great White Way in the revival of the 1968 musical, "Zorba", that reunited Quinn with Lila Kedrova, who played Madame Hortense. They both had appeared in the film portrayal, "Zorba the Greek", which won Quinn a nomination for Best Actor, and an Oscar for Kedrova as Best Supporting Actress. This was one of the few films that came before the Broadway show, rather than the reverse.
1989--We experienced an earthquake of 7.1 in my hometown of Los Gatos at 2:04PM I was in my Chevrolet Suburban, not far from the office, near the University of Santa Clara, and a student on a bicycle in front of me suddenly fell down. At first I thought I hit him, and as he got up, I glanced over and saw two other bicyclists trying to stand, and my car was violently rocking sideways as if the car had been silently blind sided. KCBS was on and announced they felt an earthquake, which later turned out in the Loma Prieta section of Los Gatos. The quake caused damage estimated at $10 billion and killed 67 people, many of who were caught in the collapse of the double-decked Interstate 80 in Oakland, California. We were without electricity and water for several days and sales for the month were the lowest they ever have been in our history as it took business many weeks to recover.As a sports note, the event is also known as the "World Series Earthquake. Minutes before the start of Game 3 of the World Series billed as the "Battle of the Bay, " between the Oakland A's and theSan Francisco Giants, Candlestick Park was rocked by the Loma Prieta earthquake. the game was postponed and the Series delayed for 11 days. The Oakland Athletics won games three and four for the first Series sweep in 13 years.
1989-Top Hits
Miss You Much - Janet Jackson
Love Song - The Cure
Mixed Emotions - Rolling Stones
Killin' Time - Clint Black
1996-Prodigy re-launched itself as an Internet access provider on this day in 1996. A one-time leader in the online service business, the joint venture between Sears and IBM found its membership flagging in the face of competition from America Online and the increasing popularity of the Web. Sears and IBM sold the service earlier in 1996 to a cellular technology firm. Although Prodigy didn't scrap its entire proprietary service, executives made it clear that Internet access would become the company's main focus. The company went public in 1998.
2002-The legal suit against the fan who caught Barry Bond's record breaking 73rd home run at Pac Bell Park, brought three friends, claiming a promise, in exchange for a ticket to the game to split the ball's value if caught, is settled when Jay Arsenault agrees to sell the ball and divide the money. Arsenault's lawyer said had his client initially eluded the friends because of being overwhelmed by the situation.
World Series Champions This Date
1971 Pittsburgh Pirates
1974 Oakland Athletics
1978 New York Yankees
1979 Pittsburgh Pirates




2003--- Early editions of the N.Y. Post include an editorial claiming the Yankees lose to Boston and couldn't get the job done in Game 7 of the ALCS. Although the Bronx Bombers did trailed the Red Sox , the team rallies to beat their arch rival in 11 innings, 6-5

--------------------------------------------------------------


Baseball Poem

WHY BASEBALL WALTZES WITH LETTERS
by Tim Peeler
A Faulkner sentence is an extra inning game, Simply and finally playing through its Will and exhaustion.
Third Base Coach signals are ee cummings poems-
Gimmicky, sure, but meaningful in their color
When you break the code.
The prisons play contests of Bukowski prose,
Where a stolen base may be a literal image
And everybody gambles nothing.
Weird killers load the bases at a
Stephen King Little League field, the sequel,
A grand slam promise at the bank.
Although Poe would never sit through nine,
His words are a dark season in the cellar,
A team leaving town and the death of a Beautiful groupie.
Finally, Wolfe who wrote slugfest
Double-headers played to million-footed
Throngs, then flickered like so many other
Stars never meant for extra innings.
-------------------
--- with the permission of the author, from his
book of baseball poetry:
"Waiting for Godot's First Pitch"
More Poems from Baseball
available from Amazon or direct from the publisher at: www.mcfarlandpub.com
--------------------------------------------------------------

SuDoku
The object is to insert the numbers in the boxes to satisfy only one condition: each row, column and 3x3 box must contain the digits 1 through 9 exactly once. What could be simpler?
http://leasingnews.org/Soduku/soduko-main.htm
--------------------------------------------------------------

Daily Puzzle
How to play:
http://www.setgame.com/set/puzzle_frame.htm
Refresh for current date:
http://www.setgame.com/set/puzzle_frame.htm
--------------------------------------------------------------


http://www.gasbuddy.com/
http://www.gasbuddy.com/GB_Map_Gas_Prices.aspx
http://www.gasbuddy.com/GB_Mobile_Instructions.aspx
--------------------------------------------------------------

Weather
See USA map, click to specific area, no commercials
--------------------------------------------------------------

Traffic Live---
Real Time Traffic Information
You can save up to 20 different routes and check them out
with one click, or type in a new route to learn the traffic live.
--------------------------------------------------------------

News on Line---Internet Newspapers
Georgia Newspaper (blocked by the Russians)
http://www.pattayainfo.com/world/georgia.html
*Other on line newspapers:
http://www.leasingnews.org/Newspapers.htm
--------------------------------