Vendor/Dealer Leasing Professional, generous commission's package that can lead to base salary and benefits. Join a sales team that has all the right sales tools for developing a successful vendor program in many different industries.
Chris Chiappetta, Phone: 800-669-7527 ext. 1208,
chris@netlease.com

National Machine Tool Financial Corp., funding vendor
programs since 1986. We offer competitive rates and a
credit staff dedicated to vendor programs.
www.netlease.com
Monday, October 19, 2009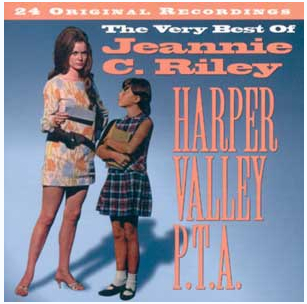 Singer Jeannie C. Riley (born Jeanne Carolyn Stephenson) on October 19, 1945 Anson, Texas: best known for her 1968 Country and Pop hit "Harper Valley PTA" (written by Tom T. Hall). She became the first woman to have a single become a Billboard Country and Pop number one hit at the same time; "The Girl Most Likely," "There Never Was A Time," "The Rib," "The Back Side of Dallas," "Country Girl," "Oh Singer," and "Good Enough to Be Your Wife." In the 1970s, she became a Born Again Christian and began recording gospel music.
http://www.jeanniec.com/Biography.html
http://www.youtube.com/watch?v=aOZPBUu7Fro&feature=related
Headlines---
Ted Pritchard, CLP, Passes Away
Classified Ads---Senior Management
Concord Financial Services Closes its Door
GE to continue "shrinking"
Cartoon---Two dogs discuss home economy
Leasing 102 by Mr. Terry Winders, CLP
Rate Fear
Bank Beat---Central California takes another hit
Commerce National Returns TARP
From Bankers View, Clouds Lifting over California
by Kevin Dobbs, SNL Financial
Leasing News Top Stories-October 12-16
Southern California Leasing Newsletter
CIT Amends Restructuring Plan
Changes to SBA Loan Program 650,000 jobs
IRS Arrests Dana Ray Reynolds
Portsmouth, New Hampshire ---"Adopt a Pet"
News Briefs----
Phillipine/Asia Leasing Business Up
Consumers Continue To Struggle, Cut Credit
Harvard loses $1.8B in operating cash
Foreclosures: Ex-Homeowners to Turn to Shelters
You May have Missed---
Sports Brief---
"Gimme that Wine"
Today's Top Event in History
This Day in American History
Baseball Poem
SuDoku
Daily Puzzle
GasBuddy
Weather, USA or specific area
Traffic Live----
######## surrounding the article denotes it is a "press release"
--------------------------------------------------------------

--------------------------------------------------------------

--------------------------------------------------------------

--------------------------------------------------------------

--------------------------------------------------------------

--------------------------------------------------------------

--------------------------------------------------------------

--------------------------------------------------------------

--------------------------------------------------------------

--------------------------------------------------------------

--------------------------------------------------------------

--------------------------------------------------------------

--------------------------------------------------------------

--------------------------------------------------------------

--------------------------------------------------------------

-------------------------------------------------------------


News Briefs----
---------------------------------------------------------------

You May have Missed---
----------------------------------------------------------------

Sports Briefs----
----------------------------------------------------------------


"Gimme that Wine"
Wine Prices by vintage
http://www.winezap.com
US/International Wine Events
http://www.localwineevents.com/
http://www.wine-searcher.com/
Winery Atlas
http://www.carterhouse.com/atlas/
Leasing News Wine & Spirits Page
http://two.leasingnews.org/Recommendations/wnensprts.htm
The London International Vintners Exchange (Liv-ex) is an electronic exchange for fine wine.
http://www.liv-ex.com/
----------------------------------------------------------------

Today's Top Event in History
[headlines]
----------------------------------------------------------------

This Day in American History

1739 - England declared war on Spain over borderlines in Florida. The War is known as the War of Jenkins' Ear because a Member of Parliament waved a dried ear and demanded revenge for alleged mistreatment of British sailors. British seaman Robert Jenkins had his ear amputated following a 1731 barroom brawl with a Spanish Customs guard in Havana and saved the ear in his sea chest.
1781- Washington takes Yorktown. By 1780, the Continental Army had suffered its worst privations, it greatest defeats, and its darkest hours. October was a terrible month in 1780. It would continue to lose battles but, by this time turned into a well-trained fighting force by European officers and aided by allied French forces, it endured and historians consider the American Revolutionary War ended this day in 1781 when more than 7,000 English and Hessian troops, led by British General Lord Corwallis, surrendered to General George Washington at Yorktown, Virginia, effectively ending the war between Britain and her American colonies. The military phase of the conflict ended at Yorktown as there were no more major battles, but the diplomatic struggle continued. Preliminary articles of peace were secured on November 30,1782, after long and difficult negotiations. The Treaty of Paris, by which the war was officially ended and independence formally acknowledged by Great Britain, was not signed until September 3,1783. Adding to the disagreements was communication by ship and even meetings locally were delayed as the pace of public transportation in the U.,S. was painfully slow. It took Thomas Jefferson five days to travel from Philadelphia to Baltimore. The time delay also gave over 100,000 "loyalist" the time to fled the U.S. Also known as Tories, they had suffered various penalties for their loyalty to the Crown, including confiscation of property, removal from public office, and punitive taxation. Probably no more than 10% of the colonials were Tories, who were generally well-to-do, engaged in commerce or the professions, or public officials. Many fled to Canada, some to England. Some returned after the peace treaty was actually signed. After the conflict, many were also able to recover at least some of their confiscated property. The estimated colonial population was 2,781,000
http://www.richardferrie.com/aboutbook.htm
http://www.lcweb.loc.gov/exhibits/treasures/trt022.html
http://xroads.virginia.edu/~CAP/ROTUNDA/york_1.html
http://bluehawk.monmouth.edu/~library/mumford.html
1829The monument to George Washington was completed this day in Baltimore, MD. The cornerstone was laid on July 4, 1815, with Masonic ceremony.
1833 -- Edgar Allen Poe's "Ms. Found in a Bottle" appears in "Baltimore Sunday Visitor".
1842 -- Military forces, believing war has begun, occupy Monterey, Calif., Mexico.
1844 - The famous "Lower Great Lakes Storm" occurred. Southwesterly winds were at hurricane force for five hours, driving lake waters into downtown Buffalo NY. The storm drowned 200 persons.
1848 - John "The Pathfinder" Fremont moved out from near Westport, Missouri, on his fourth Western expedition--a failed attempt to open a trail across the Rocky Mountains along the 38th parallel. It was not until scout Christopher "Kit" Carson did Fremont find passage West.
1849 -- Elizabeth Blackwell became first woman in the country to receive medical degree.
1850-- Annie Smith Peck, shocks society by wearing trousers when she climbed mountains. She had conquered every large mountain in the Western Hemisphere and at age 85 she climbed Mount Madison in New Hampshire.
1876-Birthday of "Three Finger Brown;" Mordecal Peter Centennial, Baseball Hall of Fame pitcher born at Nyesville, IN. Brown won 239 games. His nickname came from a childhood injury that cost him one finger and misshaped others. Inducted inot the Hall of Fame in 1949. died at Terre Haute, IN. Feb 14, 1948.
1895 - Historian Lewis Mumford Birthday.
1901 - Arleigh A. Burke, admiral (WW II, Solomon Islands, Navy Cross), was born in Colorado. Although unable to complete his high school education because the school was closed during the flu epidemic in 1917, he competed successfully for an appointment to the U.S. Naval Academy. Convinced that the inadequacies of his secondary education put him behind other Midshipmen in his class, Burke decided that he could only overcome this deficiency by working more diligently at his studies than the others. This plan paid great dividends, and he graduated in 1923 in the top sixth of his class. Taking this lesson strongly to heart, he remained a believer in the benefits of sustained hard work throughout his Navy career. During the interwar years, Arleigh Burke honed his skills as a surface warfare officer, serving initially in the battleship USS Arizona, obtaining a postgraduate degree in ordnance engineering, and rising eventually to command a destroyer. It was in this formative period of his career that he learned the importance of the Navy adage "loyalty up, loyalty down"--if you expect loyalty from your people you must be loyal to them in return. During World War II, Burke commanded Destroyer Squadron 23 (the "Little Beavers") during combat in the South Pacific. Developing successful tactics to overcome Japanese advantages in night surface operations, he earned fame as "31-knot" Burke during the 1943 battles of Empress Augusta Bay and Cape St. George. It was in this period that his belief in the importance of thorough training was validated--as he explained to his subordinates, in combat your outfit could expect to do only about as well as it had trained to do beforehand. During Dwight Eisenhower's terms as President in the 1950s, Arleigh Burke served as Chief of Naval Operations (CNO) for six years. While CNO he initiated efforts such as the submarine-launched Polaris ballistic missile program that tremendously strengthened the U.S. Navy's military capabilities.
1915 - Establishment of Submarine Base at New London, Connecticut. In 1868, Connecticut gave the Navy land and, in 1872, two brick buildings and a "T" shaped pier were built and officially declared a Navy Yard. Today the Naval Submarine Base New London (SUBASE NLON), located on the east side of Thames River in Groton, CT, proudly claims its motto to be "The First and Finest."
1917 - The first doughnut was fried by Salvation Army (who would found the United Service Organization) volunteer women for American troops in France during World War I. The first of a group of 250 Officers and Soldiers of The Salvation Army to be posted to France to serve with General John Pershing's American expeditionary force sailed from New York on August 12th 1917. General Pershing was far from convinced that The Salvation Army's presence at the Front Line would benefit his troops and at first the Salvationists were treated with total indifference. At Demange, in the American first division sector, Salvationists toiled in pouring rain to build a hut 25 feet wide by 100 feet long for the troops benefit. No one gave them the time of day, much less a hand. What swung the troops to The Army's side was their practical example. No task was too menial, none too dangerous or difficult. But The Salvation Army won pride of place in American hearts by a brain wave born of sheer necessity. At Montiers, after 36 days of rain, supplies were almost exhausted. Only flour, lard and sugar remained. Ensign Margaret Sheldon, from the Chicago slums made a suggestion which was to go down in history. "Why don't we make them doughnuts?" They had no rolling pins or cake cutters and gales had blown down their tent but Salvationists thrive on challenges. Along with Ensign Helen Purviance, Margaret Sheldon crouched in the rain to prepare the dough. An empty bottle did duty as a rolling pin and in place of a cutter they used a knife to twist the doughnuts into shape. The first doughnuts cooked over a wood fire were triumph of improvisation. On the first day they served up some 150 doughnuts. The following days batch topped 300. The traditional hole now being punched out with the inner tube of a coffee percolator. The doughnuts made by The Salvation Army Lassies were an instant success with the troops. Some lining up for hours in appalling conditions for their daily supply. Soon the troops came to realize that even in the firing line The Salvationists would not neglect them. When Lassies like Ensign Florence Turkington crawled under shell fire to deliver coffee an doughnuts to troops in the trenches, letters praising the work of The Salvation Army began flooding back home. Over night the bewildered lassies found themselves national heroines. Although often in great danger The Salvationists displayed tremendous courage. At Baccarat they worked so close to the German lines that they couldn't even whisper for fear of being heard by the listening posts. The sermon that came with the coffee and doughnuts was a friendly squeeze on the shoulder.The Doughnut became a symbol of The Salvation Army in the U.S.A. Outside many of The Army rest rooms and hostels were hung giant "doughnuts". The Army, by selfless example, had won the hearts of a nation. At the end of the war the American people subscribed an unprecedented 13 million dollars to meet the debts incurred by The Salvation Army in its' war work.
1926 - John C. Garand patented a semi-automatic rifle. Civil Service employee John Garand was in a class all by himself, much like the weapons he created. Garand was Chief Civilian Engineer at the Springfield Armory in Massachusetts. Garand invented a semiautomatic .30 caliber rifle, known as the M-1 or "the Garand," which was adopted in 1936 after grueling tests by the Army. It was gas-operated, weighed under 10 pounds, and was loaded by an 8-round clip. It fired more than twice as fast as the Army's previous standard-issue rifle and was praised by General George S. Patton, Jr., as "a magnificent weapon" and "the most deadly rifle in the world."
1938 - For Decca records, the Bob Crosby Orchestra recorded "I'm Free". Trumpet was provided by Billy Butterfield. A few years later the song would be retitled, "What's New".
1939 - One of Frank Capra's finest films, Mr. Smith Goes to Washington, opened in the United States. Starring James Stewart, Jean Arthur, Claude Rains, Harry Carey, Sr., and Edward Arnold, the film about a young idealist who discovers nothing but corruption in the government did well at the box office. It received many Oscar nominations, including Best Picture, Best Actor, Best Supporting Actor, and Best Director, but was knocked out of most at awards' time due to Gone with the Wind's sweep; it did snag, however, Best Writing, Original Story for writer Lewis R. Foster, and Stewart received the New York Film Critics Circle Awards for Best Actor.
1949 - No. 1 Billboard Pop Hit: ``That Lucky Old Sun,'' Frankie Laine.
1944--1944--US Navy opened to Black women.
1944--HAJIRO, BARNEY F. --- Medal of Honor
for conspicuous gallantry and intrepidity at the risk of his life above and beyond the call of duty:
Private Barney F. Hajiro distinguished himself by extraordinary heroism in action on 19, 22, and 29 October 1944, in the vicinity of Bruyeres and Biffontaine, eastern France. Private Hajiro, while acting as a sentry on top of an embankment on 19 October 1944, in the vicinity of Bruyeres, France, rendered assistance to allied troops attacking a house 200 yards away by exposing himself to enemy fire and directing fire at an enemy strong point. He assisted the unit on his right by firing his automatic rifle and killing or wounding two enemy snipers. On 22 October 1944, he and one comrade took up an outpost security position about 50 yards to the right front of their platoon, concealed themselves, and ambushed an 18-man, heavily armed, enemy patrol, killing two, wounding one, and taking the remainder as prisoners. On 29 October 1944, in a wooded area in the vicinity of Biffontaine, France, Private Hajiro initiated an attack up the slope of a hill referred to as "Suicide Hill" by running forward approximately 100 yards under fire. He then advanced ahead of his comrades about 10 yards, drawing fire and spotting camouflaged machine gun nests. He fearlessly met fire with fire and single-handedly destroyed two machine gun nests and killed two enemy snipers. As a result of Private Hajiro's heroic actions, the attack was successful. Private Hajiro's extraordinary heroism and devotion to duty are in keeping with the highest traditions of military service and reflect great credit upon him, his unit, and the United States Army.
1944 - Marlon Brando made his New York stage debut at age 20 in the hit Broadway play, I Remember Mama. Playwright John Van Druten adapted Kathryn Forbes' novel, Mama's Bank Account. The show will become one of televisions first big hits in the late 1940's.
1950- "The Adventures of Ellery Queen" premiered. My father, Lawrence Menkin, wrote many of the episodes. In each of the shows Queen talked to the home audience at the show's climax to see if they were able to identify the killer. These people played Ellery Queen during the several year TV series: Lee Bowman, Hugh Marlowe, George Nader, Lee Phillips, Peter Lawford and Jim Hutton.
1951---Top Hits
Because of You - Tony Bennett
I Get Ideas - Tony Martin
Cold, Cold Heart - Tony Bennett
Always Late (With Your Kisses) - Lefty Frizzell
1953 - Popular singer of her time, Julius LaRosa, was fired on the air by Arthur Godfrey. "Julie lacks humility," Godfrey told the stunned audience, while putting his arm around LaRosa adding, "So, Julie, to teach you a lesson, you're fired!" This ended his career, and Godfrey also was never the same.
1956-- The U.S. Supreme Court unanimously strikes down two Alabama laws requiring racial segregation opublic buses.
1957Maurice "Rocket" Richard of the Montreal Canadiens became the first player in the National Hockey League to score 500 goals when he tallied against the Chicago Blackhawks in a 3-1 Montreal victory. Richard finished his career with 544 goals and entered the Hockey Hall of Fame in 1961.
1957 - No. 1 Billboard Pop Hit: ``Jailhouse Rock,'' Elvis Presley.
1959 - The Miracle Worker, based on the childhood training of deaf and blind Helen Keller, and starring Anne
Bancroft and 12-year-old Patty Duke, opened on Broadway to favorable reviews.
1958-Brenda Lee records "Rockin' Around The Christmas Tree". The song will be released as a single but will fail to chart in either 1958 or 1959. When it was re-released in 1960, it rose to #14 and has since become a Christmas standard, being ranked at #4 in the Top 10 All Time Christmas Songs.
1959---Top Hits
Mack the Knife - Bobby Darin
Put Your Head on My Shoulder - Paul Anka
Mr. Blue - The Fleetwoods
The Three Bells - The Browns
1960 - The United States State Department embargoed the shipment to Cuba of all goods except medicine
and food.
1960 -- Martin Luther King, Jr., & 35 students choose jail after arrest for sit-in requesting service at the
snack bar of Atlanta's Rich's department store.
1963 - Buck Owens started a 16-week run at top of the U.S. Country chart with "Love's Gonna Live Here". It eventually became the biggest of all the Buck Owens hits.
1967---Top Hits
The Letter - The Box Tops
To Sir with Love - Lulu
Little Ole Man (Uptight-Everything's Alright) - Bill Cosby
I Don't Wanna Play House - Tammy Wynette
1967 -- The Jefferson Airplane perform at Loews Warfield Theatre on Market Street, San Francisco.
http://en.wikipedia.org/wiki/Jefferson_Airplane
http://grove.ufl.edu/~number6/Jefferson.Airplane/airplane.html
1967-Tamla-Motown releases Smokey Robinson & the Miracles "I Second That Emotion." The record climbs to #4 on the pop chart and Number One of the R&B, making it their biggest hit since "Shop
Around" in 1960.
1969 -- US: "Mad Bomber" Lamonica passes football for six touchdowns vs Buffalo (50-21).
http://members.aol.com/FreeVee/index.html
1969 - No. 1 Billboard Pop Hit: ``I Can't Get Next to You,'' The Temptations.
1970-The film Ned Kelly, starring Mick Jagger in the lead role, is released and the critics wasted no time in telling Mick he should stick to singing. One reviewer wrote: "He looks about as lethal as last week's lettuce." Predictably, the movie bombed at the box office.
1973 - Elvis and Priscilla Presley divorced after six years and one child, Lisa Marie.
1974-Billy Preston went to the top of the US singles chart with "Nothing from Nothing", the singer's second and final number one.
1975-Dickie Goodman had the best selling single in the US with the novelty tune, "Mr. Jaws", which mixed his rapid-fire mock interviews with answers that were snipped from contemporary hit singles. Goodman first entered the US charts in 1956 when he and his partner Bill Buchanan used a similar format on a record called "The Flying Saucer".
1975---Top Hits
Bad Blood - Neil Sedaka
Calypso/I'm Sorry - John Denver
Miracles - Jefferson Starship
Hope You're Feelin' Me (Like I'm Feelin' You) - Charley Pri
1981 - LA Dodger Rick Monday hit a two-out homer in the ninth inning, leading the Dodgers to a 2-1 win over the Expos in the 5th game of their championship series. The Dodgers would win the World Series title.
1981 -- US: Martin Luther King, Jr. Library & Archives opens in Atlanta. Founded by Coretta Scott King, it is the largest repository in the world of primary resource material on King, nine major civil rights
organizations, & the American civil rights movement.
1983 - The United States Senate passed a bill making Martin Luther King's birthday a public holiday.
1983---Top Hits
Total Eclipse of the Heart - Bonnie Tyler
Making Love Out of Nothing at All - Air Supply
Islands in the Stream - Kenny Rogers & Dolly Parton
Paradise Tonight - Charly McClain & Mickey Gilley
1985 - "Take on Me", by a-ha, hit number one on the pop music charts. The video for the song was in regular rotation at MTV. The group is the first from Norway to have a No. 1 hit in the United States.
1986 - No. 1 Billboard Pop Hit: ``True Colors,'' Cyndi Lauper.
1987- The worst stock crash in the history of the New York Stock Exchange occurred when the Down Jones industrial average fell 508 points, closing at 1738.74, a decline of 22.6%, nearly double the decline in1929 that ushered in the Great Depression. The volume of stocks traded, 604,330,000, was nearly twice the previous record of 338,500,000set on October 16. computerized program trading, as well as various factors in the national and international economy, was blamed for the collapse of the market that had exhibited a case of the jitters in recent weeks. On October 230, the Dow Jones rose 102.27 points an trading set another new record for volume with 608,120,000 shares traded. In spite of the gain, largely confined to blue chip issues, many more stocks fell than rose The Down gained another 186 points the following day but dropped 77.42 points on October 22. The major markets set temporarily shorter hours in hopes of easing the tension, but on October 26, there was another drop
of 158.83 points. After a short period of relative quiet, the Dow fell 5.052 on Nov 3, ending a five day
rally, and on Nov. 9 the average was down another 58.85 points, closing at 1900.20.
http://www.stocksatbottom.com/index2.html
1981-Though it yielded only one minor hit single in "Backfired," "Koo Koo," the solo album by Blondie's Deborah Harry, goes gold today.
1989 - Record breaking snows fell across northern and central Indiana. Totals ranged up to 10.5 inches at Kokomo, and 9.3 inches was reported at Indianapolis. The 8.8 inch total at South Bend was a record for the month as a whole. Up to seven inches of snow fell in extreme southern Lower Michigan, and up to six inches fell in southwestern Ohio. The heavy wet snow downed many trees and power lines. Half the city of Cincinnati OH was without electricity during the morning hours. Temperatures dipped below freezing across much of the Great Plains Region. Twenty cities, including fourteen in Texas, reported record low temperatures for the date. North Platte NE reported a record low of 11 degrees. In Florida, four cities reported record high temperatures for the date. The record high of 92 degrees at Miami also marked a record fourteen days of 90 degree weather in October, and
116 such days for the year.
1991---Top Hits
Emotions - Mariah Carey
Do Anything - Natural Selection
Romantic - Karyn White
Keep It Between the Lines - Ricky Van Shelton
1998 - Microsoft and prosecutors for the U.S. Department of Justice and twenty states met in federal
court. It was the beginning of the antitrust case against the Microsoft Corporation.
2000-- Dusty Baker, who led the Giants to a National League West flag with baseball's best record (97-65), reaches agreement with the Giants on a two-year contract extension. The pact makes, the two-time National League Manager of the Year the second highest-paid skipper in the majors.

--------------------------------------------------------------


Baseball Poem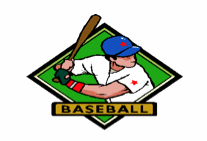 God Protects Fools with Curveballs
by Tim Peeler
Going after her
Was chasing
A bad pitch,
A sharp curve
That tailed off
Into the dirt,
Evaded the end
Of my whirling bat.
Thank goodness
I only looked stupid
On the first strike.
Touching All Bases
Poems from Baseball
Tim Peeler
www.mcfarlandpub.com
--------------------------------------------------------------

SuDoku
The object is to insert the numbers in the boxes to satisfy only one condition: each row, column and 3x3 box must contain the digits 1 through 9 exactly once. What could be simpler?
http://leasingnews.org/Soduku/soduko-main.htm
--------------------------------------------------------------

Daily Puzzle
How to play:
http://www.setgame.com/set/puzzle_frame.htm
Refresh for current date:
http://www.setgame.com/set/puzzle_frame.htm
--------------------------------------------------------------


http://www.gasbuddy.com/
http://www.gasbuddy.com/GB_Map_Gas_Prices.aspx
http://www.gasbuddy.com/GB_Mobile_Instructions.aspx
--------------------------------------------------------------

Weather
See USA map, click to specific area, no commercials
--------------------------------------------------------------

Traffic Live---
Real Time Traffic Information
You can save up to 20 different routes and check them out with one click,
or type in a new route to learn the traffic live
--------------------------------