Friday, September 24, 2010

Today's Equipment Leasing Headlines
Classified Ads---Sales Manager
August Leasing Business "half full"
The Famous Leasing News "The List" ---August
Cartoon—Just for Kicks
Capstone Financial Joins "Broker/Lessor" list
Forum Leasing Does Tough Deals
View from the Top--by Steve Chriest
"Talent Crisis Looms in the Future"
Classified Ads---Help Wanted
Snooth Wine Pro - New iPhone App
Wall Street: Money Never Sleeps/Buried
Movie Reviews-Fernando Croce--DVD's now out:
Iron Man 2/Robin Hood/Get Him to the Greek
From the Desk of Michael J. Witt, Esq.
Warning to the Over-Confident Lease Drafter:
Don't Get Too Cute
Classified ads— Operations/ emarketing /Repo
Sioux City, South Dakota---Adopt a Dog
News Briefs---
Mortgage Rates Sink to Record Low
Blockbuster files for bankruptcy protection
Broker/Funder/Industry Lists | Features (collection)
Top Ten Stories Chosen by Readers | Top Stories last six months


You May have Missed---
California Nuts
"Gimme that Wine"
This Day in American History
Baseball Poem
SuDoku
Daily Puzzle
GasBuddy
Weather, USA or specific area
Traffic Live----

######## surrounding the article denotes it is a "press release" and was not written by Leasing News nor information verified, but from the source noted. When an article is signed by the writer, it is considered a "by line." It reflects the opinion and research of the writer. It is considered "bias" as it is the writer's viewpoint.


[headlines]
--------------------------------------------------------------

Classified Ads---Sales Manager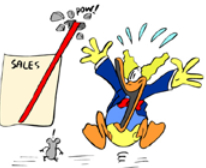 Bayville, NJ
Dedicated individual seeking a account management position, 3 years leasing experience and 15+ years sales experience. Resume furnished upon request,
email Frank at weag4th@gmail.com .
Fort Myers, Florida
Very experienced and strong skills with both Captive and Specialty Sales Management. Over 25 years , will relocate and travel---successful and team player.
e-mail: tlinspections@gmail.com
Northeast
Over 30 years experience working with Small and Mid-Ticket Brokers.
Extensive current Broker and Customer Base available.
sdunham@gwi.net
Free Posting for those seeking employment in Leasing:
http://www.leasingnews.org/Classified/Jwanted/Jwanted-post.htm

All "free" categories "job wanted" ads:
http://www.leasingnews.org/Classified/Jwanted/Jwanted.htm
[headlines]
--------------------------------------------------------------

August Leasing Business "half full"
Business is good and those that find it so appear "optimistic," but those who find business off---are "pessimistic" and appear to look for blame everywhere but at their own operation.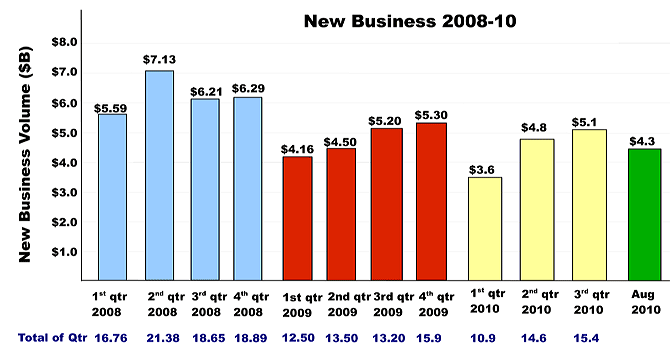 (Leasing News chart)

The Equipment Leasing and Finance Association's (ELFA) reports their August Monthly Leasing and Finance Index (MLFI-25) as "mixed." Not everyone agrees.
"We found August to be a strong month with above average volume, increase of 18%, "Curt Webster, CVLE, Vehicle Lenders Group, LLC, said." Applications where up 38% but "look-to- book' was down…It seems that the customers are shopping for the best rate and are very conservative with their purchases. We are optimistic about the future even with all the negative news."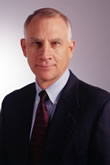 (Dwight Galloway)

Dwight Galloway, long time industry veteran, questions comparing 2009 to 2010:
"Comparisons with 2009 statistics would not seem to have little validity: It isn't too tough to improve over that dismal year," Galloway said. "While the increases in a few areas suggest an improving economy, the few modest upticks can more likely be attributed to survival of the few. With many competitors having fallen by the wayside, those that remain, including those in our industry, are simply realizing greater market share.
"The big three, building, mortgage, and auto, are not supporting a recovery as they have in the past and unemployment is actually increasing as the long-time unemployed reenter the job market encouraged by the hints of employers beginning to backfill their open positions. The predictions of 'a long, very slow recovery' are proving more accurate each day. Survivors hang on, there is hope yet."
Others questioned whether there was recovery, perhaps indicating their experience was not optimistic: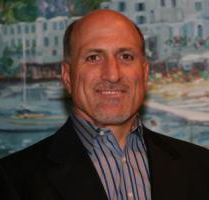 Robert Rinaldi, Senior Vice President, CSI Leasing, Inc.
"While CSI would concur that there are some modest improvements in most of the demonstrable year-over-year metrics tracked by the MLFI -25, not enough evidence exists to lead us to believe that we are firmly on the 'yellow brick road' to recovery," he said.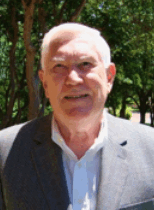 Bernie Boettingheimer, CLP
Leasing News asked veteran Bernie Boettingheimer, CLP, former founder of Pioneer Capital Leasing, and now president Lease Police for his comments:


click image for larger view
(ELFA chart)
"New Business—I used a 6 month moving new business against the same period of March-August 2009 vs. 2010. There was an overall increase of new business of 7.9% in 2010.That is good if the quality is there and the margins are the same or better. That's $2.1 Billion of new business.

click image for larger view
(ELFA chart)
"Age of Receivables- The spike of 4.3% of over 30 days delinquency is alarming and will need to be watched in the coming months. If the economy is slowing down it may be the first signs that the long summer has taken its toll. There was the same type of spike last year at this time. But the delinquency is still too large and needs to be down into the 3's. I wish we could have the over 60 delinquencies also because that would tell a better story.

click image for larger view
(ELFA chart)
"Average Losses-The downward trend is good here but without a review of margins and set-up reserves it is very difficult to judge what an acceptable standard is. The mix of companies reporting makes it necessary for each one of them to compare their figures with the whole industry but even then they all have different business plans.
"Credit Approval Losses-These are trending down the last few months but it would be interesting to see the average age from origination since that would give a better indication of the quality of the many portfolios and the effects of tighter credit standards. Again, the mix of the companies reporting and the different credit philosophies make this category difficult to judge except the trends up or down

click image for larger view
(ELFA chart)
"Credit Approval Ratios-This ratio has soared but I can not judge if this is because of a loosening of credit criteria or a combination of increased margins (rates).One thing is sure, the average lessee quality has declined so it must be higher margins and rates.


click image for larger view
(ELFA chart)
"Total Number of Employees-No real movement over 6 months.
"Overall, this is the first time that I have ever looked at these figures in earnest. They certainly are an improvement and better than nothing but there is no weighting as to the input of large firms, A to D Funders and average ticket size."

ELFA MLFI-25 Participants
ADP Credit Corporation
Bancorp South Equipment Finance
Bank of America
Bank of the West
BB&T
Canon Financial Services
Caterpillar Financial Services Corporation
CIT
De Lage Landen Financial Services
Dell Financial Services
EverBank Commercial Finance
Fifth Third Bank
First American Equipment Finance
GreatAmerica
Hitachi Credit America
HP Financial Services
John Deere Credit Corporation
Key Equipment Finance
M&I Equipment Finance
Marlin Leasing Corporation
National City Commercial Corp.
RBS Asset Finance
Regions Equipment Finance
Siemens Financial Services
Stearns Bank
Susquehanna Commercial Finance, Inc.
US Bancorp
Verizon Capital Corp
Volvo Financial Services
Wells Fargo Equipment Finance

Previous MFLI-25 reports:
http://www.leasingnews.org/Conscious-Top%20Stories/ELFA-Survey.htm

John Kenny
Receivables Management
est. 1997

johnkenny2@verizon.net

p 315-866-1167
f 315-876-9629
c 315-717-1302
[headlines]
--------------------------------------------------------------

The Famous Leasing News "The List" ---August
Synopsis in Chronological Order:

First Premier Bank, Sioux City, South Dakota (8/10) sues Allied Health Care Services, Orange, New Jersey and Charles K. Schwartz for $1,023,225
De Lage Landen Financial Services, Wayne, Pennsylvania (8/10) sues Charles K. Schwartz, president, of Allied Health Care Services, and for the first time Bruce Donner and his company Donner Medical, claiming the equipment never existed, for $1.425 million.
M&L Marshal & Isley Bank, Milwaukee, Wisconsin (8/10) sues Allied and Charles K. Schwartz for $642,969.42 plus.
First Security Bank, Canby Minnesota (8/10) sues Allied Health Care Services, Orange, New Jersey and Charles K. Schwartz for $241,240 plus
Drake Bank, St. Paul, Minnesota (8/10) sues Allied Health Care Services, Orange, New Jersey and Charles K. Schwartz $270,053.79 plus
United Western Bank, Denver, Colorado (8/10) sues Allied Health Care Services, Orange, New Jersey and Charles K. Schwartz for $167,146.
Texas Capital Bank, Dallas, Texas (8/10), filed in the District of New Jersey, Newark, a complaint for $608,602. Asks for Replevin.
CIT, New York, New York (8/10) Announces Continued Progress in Reducing Funding Costs.
IFC Credit, Morton Grove, Illinois (8/10) second interim fee and expense filing from Fishman Glantz Wolfson & Towbin LLC, Special Counsel, Fee: $664,464.55, Expenses: $12,960.21; issue over personal property taxes on Ludwig portfolio.
Equipment Acquisition Resources, Palatine, IL.(8/10) E.A.R. Counsel asks for $254,249 legal services (8/10) Sheldon Player still big player at casino's, while BK trustee files $4 million tax suit against IRS as Player, EAR tax returns were bogus
Marlin Leasing, Mount Laurel, NY (8/10) files second quarter Net Income $1.6 million, and what do you know, the SEC report shows $1.6 million in "Evergreen Lease" payments, mainly copiers.
Franklin National Bank of Minneapolis, Minneapolis, Minn. (8/10) files $216,000 suit against Allied Health Care Services, Orange, New Jersey
AMC Funding Group, Charlotte, NC (8/10) Reports from brokers and vendors not being paid, or worse, checks bouncing. Owner is reportedly Brendan Messenheimer, who also owns Advanced Med Corp, Greensboro, North Carolina.
Commercial Equipment Lease, Eugene, Oregon (8/10)Home Federal Bancorp, Inc., Home Federal Bank, Nampa, Idaho, whose bank purchased the 15 branches of LibertyBank, Eugene, who were the owners of Commercial Equipment Lease. Len E. Williams, President/CEO was very complimentary about the management of the leasing company by Jim Johnson, which has been in business for 35 years. The company is a specialist in the small ticket market place with a very successful and proven origination process.
LEAF Financial, Philadelphia, Pennsylvania (8/10) 158 laid off, LEAF Specialty, Columbia, South Carolina goes dark. Parent Resource America blames it on leasing: http://leasingnews.org/archives/Aug2010/8_06.htm#ra_blames


Full Listing: Chronological:
http://www.leasingnews.org/list_chron_new.htm
Full Listing: Alphabetical
http://www.leasingnews.org/list_alpha_new.htm
((Please Click on Bulletin Board to learn more information))
(Leasing News provides this ad "gratis" as a means
to help support the growth of Lease Police)
[headlines]
--------------------------------------------------------------

[headlines]
--------------------------------------------------------------

Capstone Financial Joins "Broker/Lessor" list



A - City Business License | B- State License | C - Certified Leasing Professional | D - State(s) sales/use tax license | E - Named as "lessor" on 50% or more of lease contract signed. |

Broker/Lessor List "A:"
http://www.leasingnews.org/Brokers/broker_Lessor.htm
--------------------------------------------------------------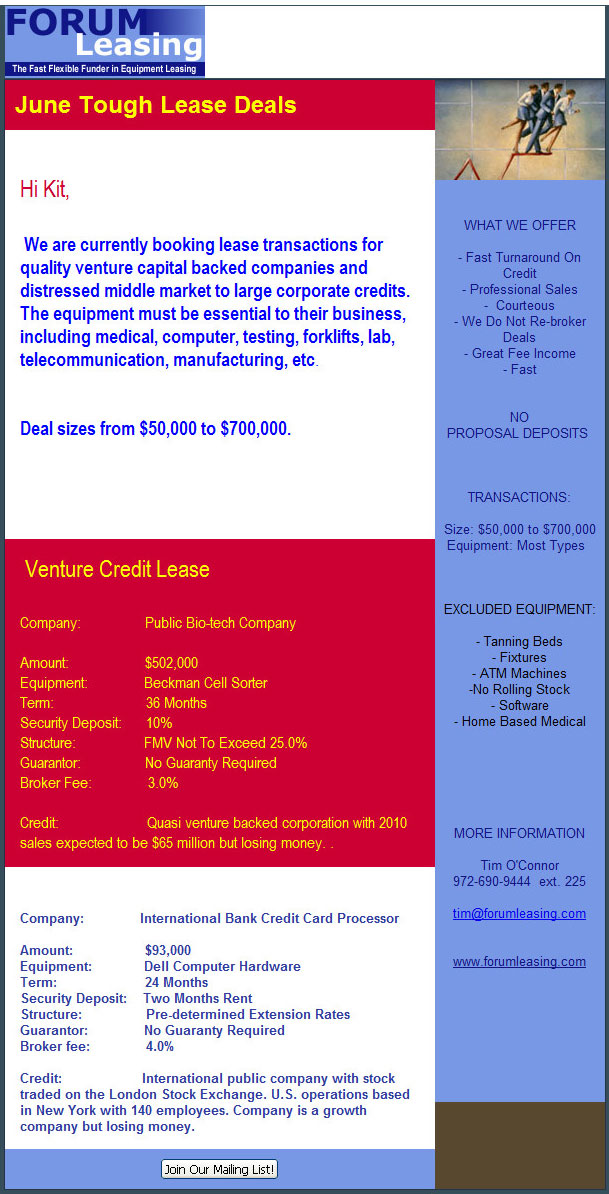 [headlines]
--------------------------------------------------------------




"Talent Crisis Looms in the Future"
At least a few companies are beginning to realize that the pool of experienced leasing sales professionals and executives will begin to evaporate during the next ten, maybe fifteen years. As 70 million Baby Boomers retire, as the leasing industry executives are retiring now, close to retiring, or can't for another ten years, who will be replacing them. Equipment finance companies, like all U.S. companies, are facing an unprecedented shortage of talent.
Right now we are seeing many corporate and government key management retire, but then go back to work for the same company or competitor as an "independent contractor." They keep their pension, but make about the same salary, sometimes higher as is happening in all industries from the court system, telephone company, utilities, or leave a bank for a corporate consulting job.
As leasing companies see the average age of their sales teams rising, the time is quickly approaching when they must step up efforts to recruit, train and retain sales professionals to replace not only retiring Baby Boomers, but younger team members who opt to ply their sales talents in other industries. For many companies, both large and small, mistakes in recruiting talent, and failure to retain talent, may impact their survival as competition for sales professionals heats up.
The dwindling supply of talent should be accompanied by increased costs of recruiting and retaining salespeople. The impact of these increased costs will be exacerbated by the consequences of bad hires. Smart management teams are already making plans to stop hiring and investing in poor performers. Identifying, hiring and retaining productive salespeople are fast becoming a top priority for leading edge companies in all industries.
Too many companies make the mistake of chasing superstars when they recruit sales talent. The problem with this approach, frankly, is that there aren't enough superstars to go around, and there will be fewer to choose from in the future. One of the keys to success is to concentrate on not hiring, promoting or training sub-par performers who don't have real potential for growth and improvement.
Sales team turnover, for many reasons, is unavoidable. Some turnover, at least in small amounts, is healthy for most companies. Fresh talent keeps the organization vital, as newcomers often bring new ideas and experiences that can benefit the business. But too much turnover is costly. For example, the turnover costs for telesales positions ranges from $75,000 to $90,000, while the total turnover costs for top sales producers can easily exceed $300,000!
Unless there is an unexpected explosion in the U.S. population, and a significant number of the new citizens turn out to be "born salespeople," a talent crisis looms in the not too distant future for all U.S. companies.
About the author: Steve Chriest is the founder of Selling UpTM (www.selling-up.com), a sales consulting firm specializing in sales revenue improvement for organizations of all types and sizes in a variety of industries. He is also the author of Selling The E-Suite, The Proven System For Reaching and Selling Senior Executives and Profits and Cash – The Game of Business. You can reach Steve at schriest@selling-up.com.
Previous columns: View from the Top
http://www.leasingnews.org/Conscious-Top%20Stories/A_View.htm
[headlines]
--------------------------------------------------------------

Leasing Industry Help Wanted

3 years leasing exp., commission only first year or until quota met. You should earn $75,000 first year, work from
home office. Sandra Tieh, HR 512.458.1300 or stieh@onesourcefinancial.com

OneSourceFinancial.com
a OneWorld Business Finance Co-Op Member

We offer great funding capacity, strong, experienced back office, keeping established vendor relationships happy. Looking for a home and have 5 years experience, contact: Jeff Rudin (818) 843-8686 x14.
About the company: Quail Equipment Leasing 17 years in business with the ability to develop specialized programs for vendors and unique industries: $10K to $24MM.


Please see our Job Wanted section for possible new employees.
[headlines]
--------------------------------------------------------------

Snooth Wine Pro - New iPhone App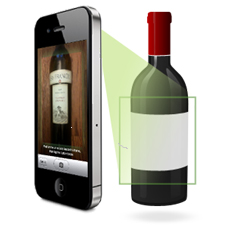 $4.99 purchase for an iPhone app
With the app, you can take a picture of a wine label and we'll help you find the wine using our database. You can also:
• View the stores closest to you that have the wine in stock
• Compare prices and view maps and directions to nearby stores
• Add the wine to your Wishlist or Virtual Cellar

• Purchase the wine online through the Snooth retail network
• Read expert and user reviews and post your own
• Browse for similar wines by winery, region, or variety
Check out some screenshots and features at http://www.snooth.com/iphone-app
[headlines]
--------------------------------------------------------------

Fernando's View
By Fernando F. Croce

A sequel to a 1980s staple ("Wall Street: Money Never Sleeps") and a tense, clever little thriller ("Buried") hit theaters this week, while DVD releases ("Iron Man 2," "Robin Hood," "Get Him to the Greek") give viewers the chance to catch up with three summer hits.

In theaters: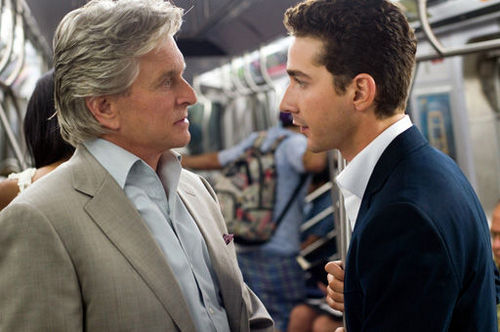 Wall Street: Money Never Sleeps (20th-Century Fox): Is Oliver Stone mellowing with age? After turning "W." into a surprisingly benign comedy, the usually controversial filmmaker continues to reveal his sentimental side in this sequel to his 1987 box-office hit. It's been over two decades since powerful corporate raider Gordon Gekko (Michael Douglas, reprising his Oscar-winning performance) went to prison on corruption charges, and the economy has hardly gotten any better since he delivered his famous "greed is good" monologue. Back in Wall Street, he tries to get back into the ruthless financial game via an ambitious young upstart (Shia LaBeouf), who also happens to be dating Gekko's estranged daughter (Carey Mulligan). Nervy and relevant, the movie functions as both satire and indictment of a world built around the mighty dollar.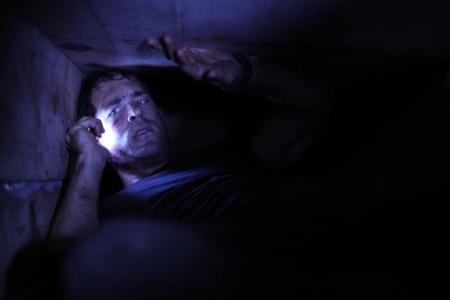 Buried (Lionsgate): What to do when you wake up six feet under the earth? That's the question at the center of this crafty, clever thriller, which uses a very claustrophobic situation as the jumping-off idea for a visceral experience. The story follows Paul Conroy (Ryan Reynolds), a U.S. contractor working in Iraq. In the wake of an insurgent skirmish, he finds himself trapped inside a box buried somewhere in the desert. With only a lighter and a cell phone as his companions, he desperately scramblers to find a way out, and in the process makes astonishing discoveries. Will he make use of them before his oxygen runs out? Director Rodrigo Cortes creates an inventive drama that makes full, suspenseful use of its simple yet disturbing premise, and offers an excellent performance by the underrated Reynolds.

Netflix tip: Though it may make effective use of its hemmed-in premise, "Buried" is hardly the first thriller to turn claustrophobia into a suspense mechanism. In fact, Alfred Hitchcock made a career of mining people's fears for rich, subversive entertainment, and he loved the challenge of trap-like environments. "Lifeboat" (1944) strands a group of characters inside a vessel in the middle of the ocean, while "Rope" (1948) follows a murder mystery inside a single apartment. Check out these and more classics from the Master of Suspense at Netflix.
New to DVD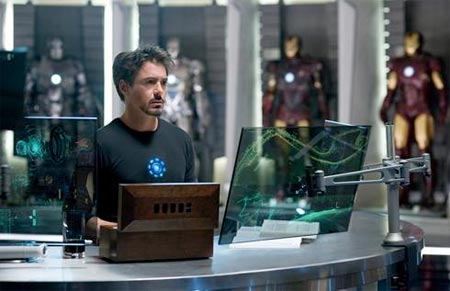 Iron Man 2 (Paramount Pictures): Robert Downey Jr. reprises his role as rich-arms-dealer-turned-superhero Tony Stark in this sequel to the 2008 box-office smash. Once again based on the Marvel Comics character and directed by Jon Favreau, it picks up where the previous installment left off, with Stark trying to combine his playboy lifestyle with his heroic persona as the metallic Iron Man. Since his identity is no longer secret, however, he has to deal with reporters, fans, and government officials who want the secrets behind his powerful armor. The biggest danger, however, comes from a ruthless new foe, Ivan Vanko (Mickey Rourke), who's determined to take revenge on him. With smooth special effects and a cast that also includes Gwyneth Paltrow, Don Cheadle and Scarlett Johansson, it's a breezy way to kick off the summer blockbuster season.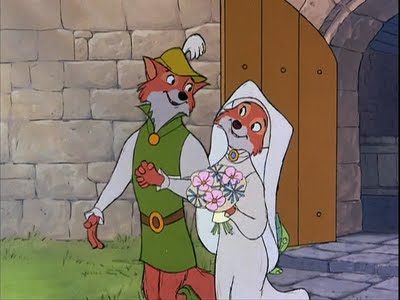 Robin Hood (Universal Pictures): The often-told tale of the Sherwood Forest hero is given a new makeover full of blockbuster panache by veteran director Ridley Scott ("Black Hawk Down," "Gladiator"). Back in brawny-anguished action mode, Russell Crowe stars as the titular protagonist, a brave archer in the medieval England of King Richard the Lionheart (Danny Huston). Left without a leader, however, Robin faces the corruption of Prince John (Oscar Isaac) and the Sheriff (Matthew Macfayden) and decides to join the rebels of Sherwood Forest. With the Sheriff's forces drawing nearer every day, however, will he be able to bring justice to the land and win the hand of his beloved Maid Marian (Cate Blanchett)? A solid choice for audiences who prefer their heroes with less comic-book superpowers and more human grit.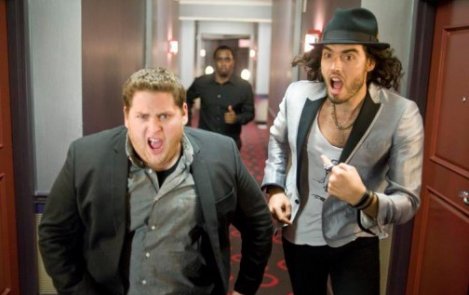 Get Him to the Greek (Universal): The lovelorn protagonist from "Forgetting Sarah Marshall" may not return, but one of that comedy hit's favorite supporting characters does in this rollicking semi-sequel. A hilarious second banana in the earlier movie, ridiculously vain rock singer Aldous Snow (Russell Brand) takes center stage here as the movie follows his eventful tour from London to Los Angeles. Along for the ride is long-suffering records lackey Aaron Green (Jonah Hill), who's given the unenviable task of keeping an eye on the mischievous performer. Thriving more on the inspired interplay of the two talented stars than on any sort of plot, director Nicholas Stoller keeps this comedy rocking with unexpected jokes and sharp supporting turns (including a very funny one by Sean "P. Diddy" Combs).
[headlines]
--------------------------------------------------------------

Warning to the Over-Confident Lease Drafter:
Don't Get Too Cute

Here's a reported court decision the wise lessor will want to read and heed: National City Healthcare Finance v. Refine 360, LLC, 607 F. Supp. 2d 881 (N.D. Ill. 2009). It's a good lesson in humility.
There, the lessor sued its lessee for failure to make payments. Unfortunately for the lessor, the remedies provision in the lease agreement was a little too "overblown" for the judge's comfort. That provision stated that, in addition to suing for past-due rent, the lessor could sue for the full, undiscounted amount of future rent plus the undiscounted estimated value of the equipment as of the date of the suit. In other words, the lease attempted to give the lessor the right to receive much more than its true, actual damages.
The judge was clearly irritated by what he perceived as "hucksterism" on the part of the lessor's lease drafter. Writing in a subtle cynical style, he rebuffed the lessor's overreaching and denied its damages request (while giving the lessor permission to go "back the drawing board to prepare and present a revised submission that is not infected with the taints that attach to its current version")
As this particular judge clearly knew — but what many lease drafters apparently hope judges will forget — "it takes no more than a rudimentary understanding of the concept of damages" that a lessor cannot recover undiscounted future value, because to allow otherwise would permit the lessor to recover an unfair windfall. The lease provision in question here is known as a "liquidated damages" clause, and such a clause is unenforceable unless it can be said to reflect a reasonable estimation of the lessor's true, actual damages determined as of the time the contract is made.
But what makes this otherwise plain-Jane case so interesting is how the judge ends his written opinion. After pointing out what courts usually do in collection litigation cases like this — that a party guilty of having an unenforceable liquidated damages clause will nevertheless be allowed to recover its actual damages — the judge goes on to suggest that in this particular case a little punishment might be in order:
"In candor, that [usual outcome] seems an inadequate outcome... [because] if a lessor . . . has the prerogative to insert a clearly overblown damages provision, comfortable in the knowledge that its invalidation will simply put the lessor back in the situation that it would have occupied in the absence of that provision, every incentive for a lessor to prepare a reasonable contractual provision vanishes. That would leave the lessor free to recover the contractually prescribed excessive amounts from unsuspecting lessees or, where lessees are in default, to obtain such unwarranted amounts through courts that have not thought about the problem—and intolerable no-lose and possible-win situation for the lessor." (607 F. Supp. at 884.)
More specifically, the judge wrote that if the lessor chooses to re-file its damages submission, the court might decide not to enforce the separate clause in the lease (outside the liquidated damages clause) providing for the lessee to pay the lessor's enforcement costs, including reasonable attorney's fees.
Clearly there is a lesson to be taken from this opinion — and it applies to your entire contract, not merely your damages provisions: Don't get too greedy in writing your contract forms, because if you raise a judge's ire, he might just throw out generally accepted legal principles and give you less than what the technical law of contracts would otherwise provide.
Michael Witt was Managing Counsel at Wells Fargo & Co and Senior Vice President and General Counsel of Advanta Leasing Corporation. He is now in private practice in Iowa.
witt-law@live.com
Michael J. Witt Law Offices
4342 Oakwood Lane
2nd Floor
West Des Moines, IA 50265
Tel: (515) 868-1067
Web: http://www.witt-law.com

Previous Columns:
http://www.leasingnews.org/Conscious-Top%20Stories/witt_desk.html

(This ad is a "trade" for the writing of this column. Opinions
contained in the column are those of Mr. Michael Witt, Esq.)
[headlines]
--------------------------------------------------------------

Classified ads— Operations / Remarketing / Repossessions
Operations: Houston, TX
Silverlake Inspections LLC is an independent contracting company for real estate and equipment verification with pictures.
Email: jimh05@sbcglobal.net

Operations: Portland , OR
Portfolio Financial Servicing Company provides state of the art portfolio servicing for portfolios of all sizes. 800-547-4905 sales@pfsc.com
Operations: Roseburg, OR
Tired of paying a full time documentation person? Try outsourcing. Ideal for anywhere in the USA. E-mail or Call Trina Drury
541-673-4116 or 541-784-7973.
email: doc_prep@yahoo.com


Remarketing: Nassau Asset Management Specializing in: Repossession, remarketing, plant and fleet liquidation, skip tracing and collections. All types of equipment. Over 160 locations nationwide. We will tailor any remarketing program to your specific requirements. www.nasset.com
Contact: ECast@nasset.com
ELA,NAB T ,EAEL,NAELB,UAEL
Repossessions: Canada
Cease Bailiff Services Incorporated:
Asset Investigation/Tracing; Asset Recoveries; Asset Protection/Security
Asset Liquidations/Sales; Ottawa, Canada; www.ceasebailiff.ca dave@ceasebailiff.ca; Phone 613 898 7376 ; Fax 613 225 2452

Remarketing: Los Angeles, CA
Video, Audio, Film, Computer, IT, Test, Presentation Equipment
We pay cash / 3 million in buying power /Quick Quotes
UBG 800-570-5224
jon@usedvideo.org

All "Outsourcing" Classified ads (advertisers are both requested and responsible to keep their free ads up to date:
http://www.leasingnews.org/Classified/Outsourcing/Outsourcing.htm

How to Post a free "Outsourcing" classified ad:
http://www.leasingnews.org/Classified/Outsourcing/Outsourcing-post.htm

[headlines]
--------------------------------------------------------------

Sioux City, South Dakota ---Adopt a Dog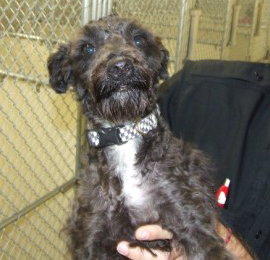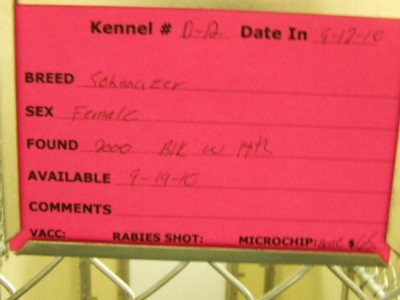 Sioux City Animal Adoption & Rescue Center
2400 Hawkeye Drive, Sioux City 51105
Shelter - 712 279 6968
For Service - 712 279 6170
http://www.siouxcityanimalrescue.com/
All Dogs currently at Shelter (scroll down page):
http://www.siouxcityanimalrescue.com/dogs.htm

Adopt-a-Pet by Leasing Co. State/City
http://www.leasingnews.org/Conscious-Top%20Stories/Adopt_Pet.htm

Adopt a Pet
http://www.adoptapet.com/


(This ad is a "trade" for the writing of this column. Opinions
contained in the column are those of Mr. Terry Winders, CLP)

[headlines]
---------------------------------------------------------------



News Briefs ---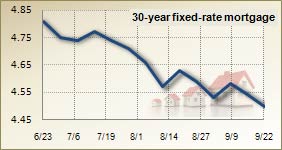 Mortgage Rates Sink to Record Low
http://www.bankrate.com/finance/mortgages/rates-sink-to-record-low.aspx

Blockbuster files for bankruptcy protection
http://www.nypost.com/p/news/business/blockbuster_files_for_
bankruptcy_7GR8nBIqHOjtQuKnyenuzL


You May have Missed---

More OK with Homeowners Walking Away From Mortgages
http://www.collectionscreditrisk.com/news/more-ok-with-homeowners-walking-away-from-mortgages-3003359-1.html


California Nuts Briefs---
Schwarzenegger spokesman: Leaders have 'framework of an agreement' on budget
http://blogs.sacbee.com/capitolalertlatest/2010/09/gov-spokesman-leaders-have-fra.html

Whitman backpedals on Detroit-Fresno comparison
http://www.fresnobee.com/2010/09/22/2088372/whitman-fresno-looks-like-detroit.html
State says Bell Mismanaged $50 million in funds
http://www.sacbee.com/2010/09/21/3047312/ex-city-manager-among-8-arrested.html


"Gimme that Wine"

Recession Not Over for Wine Industry
http://www.winesandvines.com/template.cfm?section=news&content=78963&
htitle=Recession%20Not%20Over%20for%20Wine%20Industry

Grape harvest picks up with hot weather
http://napavalleyregister.com/news/local/article_1749fe80-c6d2-11df-b2e8-001cc4c002e0.html
Washington State Grape harvest gets late start
http://www.tri-cityherald.com/2010/09/23/1180242/grape-harvest-gets-late-start.html
Napa: Raymond Vineyards and Wine Train team up on new tour
http://sthelenastar.com/articles/2010/09/23/business/local/doc4c9a98ee49657407846699.txt
Free Mobile Wine Program
http://leasingnews.org/archives/Feb2010/2_26.htm#mobile
Wine Prices by vintage
http://www.winezap.com
http://www.wine-searcher.com/
US/International Wine Events
http://www.localwineevents.com/
Winery Atlas
http://www.carterhouse.com/atlas/\
Leasing News Wine & Spirits Page
http://two.leasingnews.org/Recommendations/wnensprts.htm

[headlines]
----------------------------------------------------------------
This Day in American History
1625- Dutch attack San Juan, Puerto Rico.
http://www.cr.nps.gov/habshaer/habs/absprw.htm
http://www.nps.gov/saju/saw13.html
1657-The first autopsy with a verdict of a coroner's jury was recorded in Maryland. The surgeon received his fee of "one hogshead of tobacco" for "dissecting and viewing the corpse" of an African-American slave thought to have been murdered by his master. It was proven he was beaten to death, which was against the law, even for a "slave."
1683- Jews are expelled from all French possessions in America
http://www.us-israel.org/jsource/History/timeline.html
1734-Members of the Schwenkfelder Society gave thanks for their deliverance from Old World persecution as they prepared to take u new lives in the Pennsylvania Dutch counties of Pennsylvania. Still celebrated.
1742-Faneuil Hall at Boston, MA, opened to the public. Designed by painter John Smibiert, it was enlarged in 1805 according to plans by Charles Bullfinch. Today it is on the Freedom Trail, as part of the Boston Historical Park, administered by the National Park Service.
1755- birthday of John Marshall, Fourth Chief Justice of Supreme Court, born at Germantown, VA. Served in House of Representatives and as Secretary of State under John Adams. Appointed by President Adams to the position of chief justice in January 1801, he became known as "The Great Chief Justice." Marshall's court was largely responsible for defining the role of the Supreme Court and basic organizing principles of government in the early years after adoption of the Constitution in such cases as Marbury v Madison, McCulloch V Maryland, Cohens v Virginia and Gibbons v Ogden. He died at Philadelphia, PA, July 6,1835.
1789 - Congress passes the Judiciary Act of 1789, establishing a strong federal court system with the powers it needs to ensure the supremacy of the Constitution and federal law. The new Supreme Court will have a chief justice and five associate justices.
1825--Birthday of Frances Ellen Watkins (Harper) - Afro-American activist. She helped organize the National Association of Colored Women after a lifetime devoted to the cause of abolition. Her story "The Two Offers" in the Anglo-African Magazine (1859) is considered the first story written by an African-American woman to be published in the U.S.
1855--In San Francisco, the preserved heads of Joaquin Murieta and Three-Fingered Jack" were sold at auction today for $36 to satisfy a judgment.
1868-Birthday of ragtime pianist Scott Joplin, Bowie City, TX
1869- Black Friday, a day of financial panic of Wall street caused by the manipulation of Jay Gould and James Fisk, ruined thousands of gold speculators. In an attempt to corner the gold market, Gould and Fisk tried to keep President Grant from selling government gold and assured the public that they had been successful. However, Grant ordered the sale of $4,000,000 in gold, forcing the price down.; Wall St panic after Gould & Fisk attempt to corner gold.
1896- birthday of F. Scott Fitzgerald, American short story writer and novelist; author of This Side of Paradise, The Great Gatsby and Tender Is the Night. His short stories are worth reading again and are now in one collection. The last series about Hollywood in the 1940's are not very well respected by college professors, but the seventeen Pat Hobby stories about a writer down on his luck are both terrific and very revealing about his life. Born Francis Scott Key Fitzgerald, at St. Paul, MN, he died at Hollywood, CA, Dec 21, 1940.
http://memory.loc.gov/ammem/today/sep24.html
1912-Birthday of pianist Teddy Wilson, Austin, TX
1918-Birthday of pianist/organ player/arranger Wild Bill Davis, Glasgow,MO
1923-Birthday of the great baritone sax player Serge Chaloff, Boston, MA
1923 Trumpet player Fats Navarro Birthday
1926 - The temperature at Yellowstone Park dipped to nine degrees below zero. It was the coldest reading of record in the U.S. during September. Severe freezes were widespread over the northwestern U.S. causing great crop destruction. In Washington State, Spokane County experienced their earliest snow of record. Harney Branch Experiment Station in Oregon reported a temperature of 2 degrees above zero to establish a state record for the month of September.
1931- Don Redman records "Chant of the Weed".
1934 - Babe Ruth bid farewell to the New York Yankees. It was his last game in Yankee Stadium and for the team. The Yankees lost to the Boston Red Sox, 5-0.
1936- birthday of Jim Henson, puppeteer, born at Greenville, MS. Jim Henson created a unique brand of puppetry known as the Muppets. Kermit the Frog, Big Bird, Rowlf, Bert and Ernie, Gonzo, Animal, Miss Piggy and Oscar the Grouch are a few of the puppets that captured the hearts of children and adults alike in television and film productions including "Sesame Street," "The Jimmy Dean Show," "The Muppet Show," The Muppet Movie, The Muppets Take Manhattan, The Great Muppet Caper and The Dark Crystal. Henson began his career in 1954 as producer of the TV show "Sam and Friends" at Washington, DC. He introduced the Muppets in 1956. His creativity was rewarded with 18 Emmy Awards, seven Grammy Awards, four Peabody Awards and five ACE Awards from the National Cable Television Association. Henson died unexpectedly May 16, 1990, at New York, NY.
1931- Don Redman records "Chant of the Weed". (Gil Evan's did a new arrangement of this, I think it was in "Old Wine, New Bottle."
1938 - Tennis champion Don Budge won the U.S. Tennis Open at Forest Hills, NY. The win made Budge the first player to win all four major titles (he also had won the Australian Open, the French Open and the British Open).
1940- Jimmie Foxx of the Boston Red Sox hit the 500th home run of his career against pitcher George Caster of the Philadelphia Athletics. Foxx's former team. Ted Williams hit three homers in the same game, the first half of a doubleheader. Foxx played in the majors form 1925 through 1945 and hit a total of 534 homes.
1944-SCHAEFER, JOSEPH E. Medal of Honor
Rank and organization: Staff Sergeant, U.S. Army, Company I, 18th Infantry, 1st Infantry Division. Place and date: Near Stolberg, Germany, 24 September 1944. Entered service at: Long Island, N.Y. Birth: New York, N.Y. G.O. No.: 71, 22 August 1945. Citation: He was in charge of a squad of the 2d Platoon in the vicinity of Stolberg, Germany, early in the morning of 24 September 1944, when 2 enemy companies supported by machineguns launched an attack to seize control of an important crossroads which was defended by his platoon. One American squad was forced back, another captured, leaving only S/Sgt. Schaefer's men to defend the position. To shift his squad into a house which would afford better protection, he crawled about under heavy small-arms and machinegun fire, instructed each individual, and moved to the building. A heavy concentration of enemy artillery fire scored hits on his strong point. S/Sgt. Schaefer assigned his men to positions and selected for himself the most dangerous one at the door. With his Ml rifle, he broke the first wave of infantry thrown toward the house. The Germans attacked again with grenades and flame throwers but were thrown back a second time, S/Sgt. Schaefer killing and wounding several. Regrouped for a final assault, the Germans approached from 2 directions. One force drove at the house from the front, while a second group advanced stealthily along a hedgerow. Recognizing the threat, S/Sgt. Schaefer fired rapidly at the enemy before him, killing or wounding all 6; then, with no cover whatever, dashed to the hedgerow and poured deadly accurate shots into the second group, killing 5, wounding 2 others, and forcing the enemy to withdraw. He scoured the area near his battered stronghold and captured 10 prisoners. By this time the rest of his company had begun a counterattack; he moved forward to assist another platoon to regain its position. Remaining in the lead, crawling and running in the face of heavy fire, he overtook the enemy, and liberated the American squad captured earlier in the battle. In all, single-handed and armed only with his rifle, he killed between 15 and 20 Germans, wounded at least as many more, and took 10 prisoners. S/Sgt. Schaefer's indomitable courage and his determination to hold his position at all costs were responsible for stopping an enemy break-through.
1951- "Love of Life" premiered on television. This serial, which began as a 15-minute show, ran for 28 years. It was set in the town of Barrowsville at first and later moved to Rosehill; the story lines also shifted from a focus on two sisters to a larger number of characters. The diverse cast included such notables as Christopher Reeve, Karen Grassle, Roy Scheider, Dana Delaney, John Aniston, Marsha Mason, Bert Convy, Warren Beatty and Barnard Hughes.
1951-Birthday of American composer S.K. Waller, Ventura County, CA.
1951- Dr. Chritian Hamburger at Gentofte Hospital, Copenhagen, Denmark, performed the first sex-change operation on an American. The patient was George Jorgensen of New York City, 25 years old, who later adopted the name Christine Jorgensen. Two additional operations were needed to complete the change. The first hospital to offer sex-change surgery was the Johns Hopkins University, Baltimore, MD, which began performing operations in September, 1966. The cost was about $1,500.
1955 - Millions of Americans tuned in to watch Judy Garland make her TV debut on the "Ford Star Jubilee". The CBS show received the highest television ratings to that time.
1955 - President Eisenhower suffered a heart attack while on vacation in Denver. The illness didn't prevent Eisenhower from being re-elected to a second term the following year.
1957-Racial violence in Little Rock, Ark, prompted President Dwight Eisenhower to send a force of some 1000 U.S. Army paratroopers to enforce the desegregation of Central High School. The president said that violence had caused the removal of nine black students in the newly integrated school. The students entered the guarded school on September 25.
1958 - No. 1 Billboard Pop Hit: ``It's All in the Game,'' Tommy Edwards.
1961 - Bullwinkle J. Moose and his friend, Rocket J. (Rocky) Squirrel, were seen in prime time for the first time on NBC-TV. The Sunday night cartoon (7-7:30 p.m.) was called "The Bullwinkle Show". Originally Bullwinkle and Rocky appeared on ABC in a weekday afternoon series, "Rocky and His Friends".
1962 - The University of Mississippi agrees to admit James Meredith as the first black university student, sparking more rioting.
1964- "Daniel Boone" premiered on television. It was a huge success, based loosely on the life of pioneer Daniel Boone, who helped settle Kentucky in the 1770s. Fess Parker starred as the American hero. Ed Ames played Mingo, Boone's friend, an educated Cherokee and Pat Blair played his wife, Rebecca. Also featured were Albert Salmi, Jimmy Dean, Roosevelt Grier, Darby Hinton, Veronica Cartwright and Dallas McKennon.
Parker settled into Santa Barbara, built a well-known resort
http://www.fpdtr.com/index3.html,
grows grapes for wine he bottles, plus has a famous inn and spa
http://www.caohwy.com/f/fepawico.htm
1964- "The Munsters" was a half-hour sitcom about an unusual family who thought they were ordinary. Each family member resembled a different type of monster: Herman Munster (Fred Gwynne) was Frankenstein's monster, Lily, his wife (Yvonne DeCarlo) and Grandpa, her father (Al Lewis) were vampires and his son Eddie (Butch Patrick) was a werewolf. Only their niece, Marilyn (Beverly Owen and Pat Priest), looked normal, and they considered her the unattractive family member. Most of the show's laughs came from the family's interactions with outsiders. The last telecast was on
Sept 1, 1966.
1966- Top Hits This day
Cherish - The Association
Sunshine Superman - Donovan
Bus Stop - The Hollies
Almost Persuaded - David Houston
1966-The Beatles' "Eleanor Rigby" peaks at #11 on the singles chart.
1966-Stevie Wonder's "Up-tight Everything's Alright" enters the LP chart. It features the top-10 hits, "Uptight (Everything's Alright)" and a remake of Bob Dylan's "Blowin' In The Wind."
1968 - No. 1 Billboard Pop Hit: ``Hey Jude,'' The Beatles. The song is the biggest for the best-selling rock group of all time. It stays at No. 1 for nine weeks.
1968- "60 Minutes" premiered, TV's longest-running prime-time program was originally hosted by Harry Reasoner and Mike Wallace. Dan Rather and Diane Sawyer were also reporters on TV's first news magazine. Today the show's correspondents include Ed Bradley, Steve Kroft, Lesley Stahl, Morley Safer, Andy Rooney and MikeWallace.
1968-The Vogues received a Gold record for "Turn Around Look at Me", which reached #7 on the Billboard Pop chart.
1969 - The trial of the "Chicago Eight" (later seven) began. Demonstrations began outside the court house, with the "Weatherman" group proclaiming the "Days of Rage" in protest of the trial. The Chicago Eight staged demonstrations at the Democratic National Convention in Chicago to protest the Vietnam War and its support by the top Democratic presidential candidate, Vice President Hubert Humphrey. These anti-Vietnam War protests were some of the most violent in American history as the police and national guardsmen confronted antiwar protesters. Five defendants (Tom Hayden, Abbie Hoffman, Jerry Rubin, David Dellinger, Rennie Davis) were convicted of crossing state lines to incite riots at the 1968 Democratic national convention; the convictions were ultimately overturned.
1971-the World Hockey Association was formed with 12 teams scheduled to begin play in 1972. The WHA lasted seven seasons after which four surviving teams entered the National hockey League.
1973-Birthday of foot ballplayer Eddie George, born Philadelphia, PA.
1974- Al Kaline of the Detroit Tigers doubled off Dave McNally of the Baltimore Orioles in the fourth inning of a 5-4 Orioles win. The hit was the 3,000th of Kaline's career which began in 1953 and ended in 1974.
1974-Top Hits This Day
Can't Get Enough of Your Love, Babe - Barry White
Rock Me Gently - Andy Kim
I Honestly Love You - Olivia Newton-John
I Wouldn't Want to Live if You Didn't Love Me - Don Williams
1975-Birthday of American composer Greg Robbin, Chicago, IL.
1977- " The Love Boat" premiered. This one hour comedy-drama featured guest stars aboard a cruise ship, the Pacific Princess. All stories had to do with finding or losing love. The ship's crew were the only regulars (though there were occasional recurring roles, like Charo as April): Gavin MacLeod as Captain Merrill Stubing, Bernie Kopell as the often-divorced Doctor Adam Bricker, Fred Grandy as assistant purser Burl "Gopher" Smith, Ted Lange as bartender Isaac Washington and Lauren Tewes as cruise director Julie McCoy. Also featured were Jill Whelan as Vicki, Stubin's daughter , Pat Klous as Julie, who replaced Tewes and Ted McGinley as photographer Ashely Covington "Ace" Evans. The series ended with the last telecast on September 5, 1986, but three tow-hour specials were broadcast the next year. MacLeon, Lange, Kopell and Whelan were reunited in a Love Boat special in 1990.
1977-Fleetwood Mac's "Don't Stop" peaks at #3 on the singles chart while E.L.O.'s "Telephone Line" peaks at #7
1977-Styx' "Come Sail Away" is released.
1977- Rev. John T. Walker was installed as the sixth -- and first African American -- bishop of the Episcopal diocese in Washington, D.C.
1978 - No. 1 Billboard Pop Hit: ``Kiss You All Over,'' Exile.
1983-Billy Joel's "Tell Her About It" hits #1 on the singles chart.
1983-The Moody Blues' "The Present" enters the LP chart.
1885-The preserved heads of Joaquin Murieta and Three-Fingered Jack" were sold at auction today for $36 to satisfy a judgment
1987- "A Different World" premiered. It was spin-off from "The Cosby Show," Denise Huxtable (Lisa Bonet) goes off to Hillman College. The first season's cast included Marisa Tomei, Dawnn Lewis, Jasmine Guy, Loretta Devine, Amir Williams, Kadeem Hardison, Darryl Bell, Marie-Alise Recasner, Mary Alice and Sinbad. Bonet left the series and returned to "The Cosby Show." Returning for a second season were Lewis, Guy, Hardison, Bell, Alice and Sinbad, plus Charnele Brown, Cree Summer and Glynn Turman. Aretha Franklin (Turman's wife) sang the show's theme song.
1988- Barbara C. Harris was elected suffragan bishop of the Diocese of Massachusetts, the first female Episcopal bishop.
1988 - Seoul Summer Olympics flashes: 1) Carl Lewis ran the fastest 100 of his life, 9.92 seconds, but was beaten by Canadian Ben Johnson's 9.79. "I ran the best I could, and I'm pleased with the race." Lewis said. (Lewis did become the recipient of the that gold medal when Johnson tested positive for steroids, a banned substance for Olympic athletes.) 2) Jackie Joyner-Kersee amassed a world-record score (7,291) in the heptathlon (seven different track-and-field events for women).
1988-Bobby McFerrin's "Don't Worry, Be Happy" hits #1 on the singles chart.
1989 - Forty-seven cities between the Rockies and the Appalachians reported record low temperatures for the date. Lows of 38 degrees at Abilene TX, 34 degrees at Jackson KY, and 36 degrees at Midland TX established records for the month of September. The low of 36 degrees at Midland smashed their previous record for the date by thirteen degrees. Fayetteville AR and Springfield MO reported their earliest freeze of record. Thunderstorms produced torrential rains in northeastern Florida. Jacksonville was deluged with 11.40 inches of rain, and flash flooding resulted in two deaths.
1990-- Rev. Barbara Clementine Harris was elected Episcopal Bishop in Massachusetts. Her mother Beatrice was a church organist.
1997--The Rolling Stones start their Bridges To Babylon tour at Chicago's Soldier Field. They begin the show with "Satisfaction" and close it 2½ hours later with "Brown Sugar". A great show!!! We had seats five rows up front where Jaggers spent a lot of time singing, and I swear looking right at me, as we were literally sat on seats placed in the aisle.
2005-- Hurricane Rita made landfall just east of Sabine Pass, on the Texas-Louisiana line, as a Category 3 hurricane with top sustained winds of 120 mph. Coast Guard units still in the area from Hurricane Katrina rescue and relief efforts responded, saving138 lives and evacuating 53 people. 2005- Averaging more than 50,000 fans per game, the Yankees become the third franchise in major league history, and the first since the 1994 strike, to pass the four-million attendance mark. The 1993 Colorado Rockies and the 1991-1993 Toronto Blue Jays are the other teams which have reached the milestone.
[headlines]
--------------------------------------------------------------
Baseball Poem


Three Run Homers, or, Rupert Brooke Celebrates Baseball
I think that I shall never see
A poem lovely as a three
Run homer when the team is pressed
Against the wall and quite distressed,
A homer that may at evening scare
A nighthawk circling in the air,
Or, 'neath the arc lights blazing bright,
Restore the score and set things right,
Rescue the pitcher and save the game,
And set the home team crowd aflame:
Poems are made by fools like me,
But only heroes knock in three.
--------------------------------------------------------------

SuDoku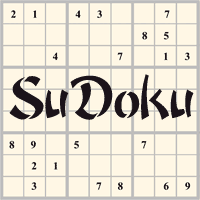 The object is to insert the numbers in the boxes to satisfy only one condition: each row, column and 3x3 box must contain the digits 1 through 9 exactly once. What could be simpler?
http://leasingnews.org/Soduku/soduko-main.htm
--------------------------------------------------------------

Daily Puzzle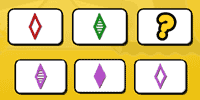 How to play:
http://www.setgame.com/set/puzzle_frame.htm
Refresh for current date:
http://www.setgame.com/set/puzzle_frame.htm
--------------------------------------------------------------


http://www.gasbuddy.com/
http://www.gasbuddy.com/GB_Map_Gas_Prices.aspx
http://www.gasbuddy.com/GB_Mobile_Instructions.aspx
--------------------------------------------------------------

Weather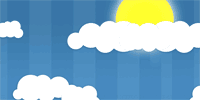 See USA map, click to specific area, no commercials
--------------------------------------------------------------

Traffic Live---
Real Time Traffic Information
You can save up to 20 different routes and check them out with one click,
or type in a new route to learn the traffic live
--------------------------------