LAST CALL

We offer great funding capacity, strong, experienced back office, keeping established vendor relationships happy. Looking for a home and have 5 years experience, contact: Jeff Rudin (818) 843-8686 x14.
About the company: Quail Equipment Leasing 17 years in business with the ability to develop specialized programs for vendors and unique industries: $10K to $24MM.



Monday, September 27, 2010

Today's Equipment Leasing Headlines
New Leadership at ELFA accepts Trebels as Member
Classified Ads---Senior Management
Involuntary Chapter 7 BK filed against Schwartz
by Christopher Menkin
AtHome Appointed to take over Allied HIPPA Accounts
2010 NAELB Eastern Regional Meeting Atlanta, Georgia
by Bud Callahan, CLP
Classified Ads---Help Wanted
Top Stories---September 15--17
Cartoon---Who Forgets
Leasing 102 by Mr. Terry Winders, CLP
Leasing Document Closing Procedure
Bank Beat---Bank Failures in Washington/Florida Again
Atlanta, Georgia---Adopt-a-Dog
Classified ads—Back Office
News Briefs---
Failed mortgage head gets nearly 20 years in plea deal
iPhone 4 Orders Exceed 200,000 In China
Broker/Funder/Industry Lists | Features (collection)
Top Ten Stories Chosen by Readers | Top Stories last six months


You May have Missed---
Sports Briefs
"Gimme that Wine"
This Day in American History
Baseball Poem
SuDoku
Daily Puzzle
GasBuddy
Weather, USA or specific area
Traffic Live----

######## surrounding the article denotes it is a "press release" and was not written by Leasing News nor information verified, but from the source noted. When an article is signed by the writer, it is considered a "by line." It reflects the opinion and research of the writer. It is considered "bias" as it is the writer's viewpoint.

John Kenny
Receivables Management
est. 1997

johnkenny2@verizon.net

p 315-866-1167
f 315-876-9629
c 315-717-1302
[headlines]
--------------------------------------------------------------

New Leadership at ELFA accepts Trebels as Member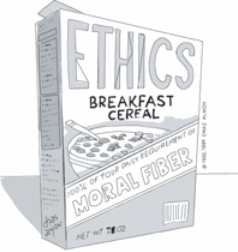 (Recommended for ELFA Board of Directors)

"In response to your query, Equipment Leasing Group of America is a member of ELFA,"
Amy Vogt,
Vice President, Communications and Marketing
Equipment Leasing and Finance Association
This started in June, 2010 when Mr. Trebels claimed to be a member of several groups, including being a Certified Leasing Professional on his LinkedIn profile. It was learned he was not a CLP, nor belonged to any groups, except at the time Equipment Leasing and Finance Association Chief Operating Officer Ralph Petta told Leasing News on June 9, "…this company has applied for membership. It is pending the normal approval process."
Now under new leadership from William Sutton, President, Equipment Leasing Group of America is a member.
As stated in the previous article, "Here is the culture of leasing with a public person whose company is in bankruptcy, being sued businesswise and personally by several banks, individuals, vendors not paid, brokers not paid, disputes over residuals, security deposits spent and not held, action by the Federal Trade Commission, not counting a record number of Leasing News Bulletin Board Complaints.
"Yes, here is an industry that says it can regulate itself and has high ethics and ideals."
http://leasingnews.org/archives/Sep2010/9_20.htm#trebels_elfa

ELFA Code of Fair Business Practice

"Aligned with the mission statement and objectives of the Association, the purpose of the Association Code of Fair Business Practices (the "Code") is to demonstrate to the public and business community the intent of its Members to establish and reinforce industry unifying principles for conduct and business practices that are of the highest level of ethics and professional service to customers and ensure compliance with applicable governmental rules and regulations...."
"Standard 1: Members shall conduct their business in a manner that reflects positively on themselves, their companies and the industry. Practices and actions shall be conducted with honesty, integrity and transparency.
http://www.elfaonline.org/pub/about/ELFAcode.cfm"

William G. Sutton, President, Ret. Rear US Navy Admiral
http://www.elfaonline.org/pub/about/bios/WSutton.cfm

ELFA Board of Directors:
Mr. Justin Cooper
CHP Consulting Inc.

Mr. Anthony Cracchiolo
US Bank Equipment Finance

Mr. Steve A Grosso
CoActiv Capital Partners

Mr. John W Heist

Ms. Lauren Hill
Mesirow Financial

Mr. Harry J Kaplun
Frost Leasing

Mr. James McGrane
EverBank Commercial Finance, Inc.

Mr. Anthony Pacchiano
ADP Credit Corp.

Mr. Robert J Rinaldi
CSI Leasing, Inc.

Mr. Philip R Rosenblatt
Nutter, McClennen & Fish, LLP

Mr. Richard L Ross
Summit Funding Group, Inc.

Mr. David T Schaefer
Orion First Financial, LLC

Mr. Larry A Smilie
Banc of America Leasing

Ms. Kris A Snow
Cisco Systems Capital Corporation

Mr. William F Stephenson
De Lage Landen Financial Services

Mr. Frederick S Summers
Vision Financial Group, Inc.

Mr. Louis J Vigliotti
GE Capital Markets Group

Mr. Adam D Warner
Key Equipment Finance

Mr. Derek C Wilkins
Steelcase Financial Services Inc
IFC Credit and Rudy Trebels:
http://www.leasingnews.org/Conscious-Top%20Stories/IFC_stories.htm

The Saga of Rudy Trebels Claiming to be a CLP
http://www.leasingnews.org/Conscious-Top%20Stories/trebels.html

[headlines]
--------------------------------------------------------------

Classified Ads---Senior Management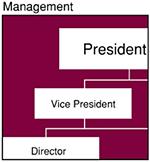 Europe
25+ yrs exper. management roles Chase, AT&T Capital, Heller Financial, SFS. Develop biz from "scratch to success". Looking for challenging & pioneering job.
Email: frans@alliedproperty.net
Philadelphia, PA
27 yrs. exp. sales, ops., credit, strategy, P&L mngmet. Most recently created & executed the biz plans for 2 highly successful Bank-owned small ticket leasing subsidiaries.
email: mccarthy2020@comcast.net
Philadelphia Metro Area - 30 Years experience Healthcare sales/ management- 3 years experience newly create "small-ticket" healthcare division.
Good success - Mitch Utz
215-460-4483
Email: mitutz@msn.com


Southern CA
20 years exp. as hands-on leasing CFO, managing accounting, treasury, FP&A, including securitizations, Great Plains/FRx, budgets, risk management. MBA. Also available as interim Controller/CFO, consultant.
Email: leasecfo@gmail.com


Free Posting for those seeking employment in Leasing:
http://www.leasingnews.org/Classified/Jwanted/Jwanted-post.htm
All "free" categories "job wanted" ads:
http://www.leasingnews.org/Classified/Jwanted/Jwanted.htm

[headlines]
--------------------------------------------------------------

Involuntary Chapter 7 BK filed against Schwartz
by Christopher Menkin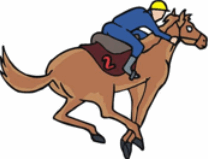 Charles K. Schwartz, President of Allied Health Care Services, Orange, New Jersey, who's company on August 20, 2010 was forced into a involuntary Chapter 7 Bankruptcy, and who on September 17, 2010 was arrested by the Newark Division of the FBI on charges of $87 million fraud charges, now has an Involuntary Chapter 7 bankruptcy proceeding filed against him as an individual for $6,427,789 by Key Equipment Finance, Superior, Colorado, Kingsbridge Holding, Lake Forest, Illinois, Republic Bank, Oakbrook, Illinois, who where the three who field an Involuntary Bankruptcy Chapter 7 against Allied Health Care Services, Orange, New Jersey for $7,911,744.
Over 24 federal and state cases were filed against Allied and many included Schwartz as personal guarantor. De Lage Landen filed against Allied but not Schwartz, but also in Donner Medical, the supplier of the alleged non-existent equipment: LPV 102 medical respirators.
In the Chapter 7 Involuntary filing against Charles K. Schwartz, a motion was made to appoint a Trustee, filed by Nicola G. Suglia on behalf of Commonwealth Capital Corp. A hearing is scheduled for October 4, 2010 at 10:00 AM at MS - Courtroom 3A, Newark. Others have joined the motion.
The major difference between an involuntary and voluntary Chapter 7 is brought by the creditors and requires the debtor to liquidate assets to pay off the creditors ((other distinctions can be seen in footnote (1))
Other creditors are joining the latest action against Charles K. Schwartz as an individual. His alleged wife was not named in the filings. Reportedly when he signed the $15 million note with Sun National Bank, Vineland, New Jersey, and then reportedly collateralized it with his real estate and other assets, his personal residence was not included, according to an inside source.
His wife, said to be his third, according to a reliable source, also did not sign any lease or loan agreements and was not an officer of the corporation nor according to records, did not receive a salary from the company (several who visited the offices said she was present during the time they visited.) Whether the personal residence and wife's assets will remain protected is yet to be seen.
(In a side note to this story, according to a well informed source, while Schwartz was granted bail with $2 million in real estate as collateral and detention to his residence wearing an electronic monitor, he remains in jail as of September 25, 2010.)
The 2008 personal federal income tax returns were filed by Charles K. Schwartz and Laurie Ann Michaels. Perhaps as Charlie Chan would say, "Ah-So! You make numba one mistake:"
For the Federal Internal Revenue Service, Schwartz shows he made $861,031 wages from Allied and $597,524 profit from Schedule C "horse boarding" company called Sugar Mountain, LLC at 86 George Hill Road, Branchville, New Jersey 07826 ), seven rental property income and depreciation, and a schedule K income loss from Allied Health Care Services of $786,116.
New Jersey state income tax shows $11,868,022 in income for the taxable year.
One filing shows what he really made, the other after taking deductions on equipment that supposedly did not exist. While Charles K. went out of the way not to involve his alleged wife or "their" personal residence in the signing of notes or leases, Laurie Ann Michaels appears on the federal state income tax filed in 2008. This may or may not interest the FBI, but it mostly likely will be brought to the attention of the IRS.
The Involuntary Chapter 7 allows Leasing News to bring up the questioning of Schwartz's personal tax returns, as Leasing News has copies of the 2007 and 2008 (IRS could not find a 2006). 2009 was not filed at the time.
Depreciation for 2008 was $1.8 Million:
March, 2010 comment:
"It matches what was on the 2007 & 2008 tax returns but everyone missed the "Other Costs" of $15,918,597—See Statement 5. Statement 5 is for Depreciation and backed up by Form 8916-A and a multitude of depreciation schedules. He gave a perfectly erroneous 2008 tax return and no one not even the IRS, up to this point, caught it because it was way into the return. There is nothing in the MACRS "regs" to justify such a deduction but it kept him from personally paying a huge tax and probably allowed him to get a refund from 2007 return."
(name with held)
March, 2010 comment:
"Apparently they made a decision after the 2007 tax year to invest heavily in assets in order to take their 2007 tax profit of $5.522 Million to a 2008 tax loss of $786 Million. The debt increased by $ 15 Million in 2008. As far as I can see they have continued to invest heavily in the same ventilator units during 2009. There is a very simple fact here. These ventilator units have been out of production for over 2 years and they can be obtained in the open used market for $825 to @1250 in very small quantities. If Allied is in any way involved in their acquisition and is a party to revaluation to an asset, this would be a serious IRS concern since they are using the revalued unit price of $5000 as a tax unit base. This then brings into issue the vendor (Donner) who operates from a garage in his home and belongs to no professional associations in that industry."
(name with held)
Leasing News also has the Donner Medical Tax returns as part of assistance asked in understanding an application. In March, the same conclusion that the FBI made in its criminal complaint was realized comparing the Allied and Donner Medical tax returns:
"This verifies that this is nothing more than a shell corp. receiving a 3.19% commission for being the face of an invoice. ...I can then verify that he is using his own rebuilt full depreciated units. Conservatively there are about 2000 units in that group. He invoices Donner for 97% and Donner adds his commission so that the unit price is $5000. For each unit. Allied takes the profit for the "sale" to Donner. This accounts for the big profits on Allied's P & L and ends the mystery of where they get the units. However, tax wise Allied is now in Recapture territory and any use of MACRS are out of the question."
(name with held)
As noted in earlier stories, several banks as well as Leasing News itself through a source verified the business and personal federal tax returns supplied with the various applications with the IRS.
They agreed, as did Sheldon Player's at Equipment Acquisition Resources, where the bankruptcy trustee is after taxes paid on non-existent equipment. It may be completely different here, as Schwartz was able to write off quite a bit with his business and personal tax returns as evidenced by the 2008 federal income and state income taxes that he and Laurie Ann Michaels filed.
In the meantime, the many lawsuits have been advised of the Involuntary Chapter 7 (Including De Lage Landen, the only one so far who has named Bruce Donner and his company, Donner Medical, the supplier of the equipment and also appearing to be the main witness to the alleged fraud, according to the criminal complaint filed by the FBI.)
(1) Definition United States Court Involuntary Chapter 7
http://www.uscourts.gov/FederalCourts/Bankruptcy/BankruptcyBasics/Chapter7.aspx

Chapter 7 Involuntary Bankruptcy filing:
http://leasingnews.org/PDF/SchwartzInvChapter7.pdf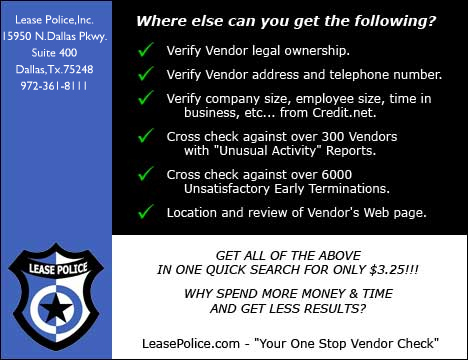 (Leasing News provides this ad "gratis" as a means
to help support the growth of Lease Police)
[headlines]
--------------------------------------------------------------

AtHome Appointed to take over Allied HIPPA Accounts

LifeCare LPV 120
The Allied Health Care Service, Inc. Involuntary Chapter 7 Bankruptcy proceedings has moved into the phase of declaring AtHome Medical to maintain and service the "equipment" at $5,000 a month, as well as having "...the authorization to bill customers or their insurance providers for use of the equipment during said interim period."
While the FBI alleges $87 million in non-existing equipment, there is equipment as noted by lease inspections, although not at the customer's location, as well as employees who are maintaining units. Reportedly patients are required to have two units, one as a "back-up" and more serious patients, three, one for when service is needed, usually every nine months.
During the course of discovery of Allied by Leasing News, bankers could not believe what Leasing News was reporting:
"I went out to New Jersey a couple of summers ago to do a site visit and meet Chuck. There is definitely a business there. He gets reviewed statements from a fairly large accounting firm in New York. According to the statements, he has been highly profitable over the last 5 years or more. "
(name with held)
"I have talked to Allied's accountant this morning. He confirmed that there are no business personal properties taxes in New Jersey (or New York. editor) and that about five years ago they began treating all leases at Allied as Capital Leases (not according to his 2008 federal tax return. editor.) He also was surprised and indicated that at least two banks have done field audits of the company and that they have seen evidence of insurance payments coming into the accounts not just income from leases. You indicated that Sheldon Player had audited statements, but they were from "Joe's" accounting. The firm, Friedman LLP, providing the statements for Allied is in the top 20 firms in NYC area."
(name with held)
The president of a regional bank who was so alarmed by Leasing News original reports, decided to personally visit Allied in March of this year, to do a personal audit, and told Leasing News by email after the visit:
"Eobs and checks didn't have serial numbers (and wouldn't). Saw all deposits for 4 month period (bank statements) and a large number of the EOBs/check stubs from that period. Deposit dollars were consistent with a $40+ million revenue company and were from all the big insurance companies as well as Medicaid Medicare. Spoke with 10 or more different employees in two offices, some of whom have worked there 30 years. Everyone had a consistent story.
"I'm still researching the equipment end. The machines look newer and more modern in person than on net. Lifecare was purchased by Respironics which was purchased by Phillips, who reportedly still makes them. Have a hospital exec we know checking that end.
"Again, I'm not saying that it's not possible that there is a fraud on top of the regular business, but they would have to be frauding the insurance companies too. I feel much better after seeing what I saw. "
(name with held)
How this affects the employees and their large pension fund, let alone employment, as it appears AtHome is now taking over the responsibilities, is not known at this time.
Perhaps the best reaction on Charles Schwartz being arrested for the alleged $87 million fraud by the FBI comes from Daniel G. Flagstad, Co-Chief Executive Officer, Kingsbridge Holdings, LLC, Lake Forest, Illinois, who's bank was one of the three to file against Allied as a corporation and against Schwartz as an individual.

He said, "No horses where he is going."

Corporation 7 appointment of AtHome:
http://leasingnews.org/PDF/InterimMedicalAgreementapproval.pdf
http://leasingnews.org/PDF/MedicalInterimAgreement1.pdf
http://leasingnews.org/PDF/MedicalInterimAgreement2.pdf
http://leasingnews.org/PDF/MedicalInterimServiceConfirmation.pdf

Previous articles:
http://www.leasingnews.org/Conscious-Top%20Stories/allied_health.html

[headlines]
--------------------------------------------------------------

2010 NAELB Eastern Regional Meeting Atlanta, Georgia
by Bud Callahan, CLP, National Leasing Company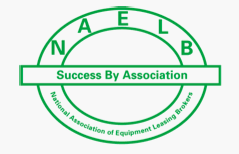 The conference was attended by approximately 80 to 90, I don't have a final count but the attendance was a little lighter than last year. The bright spots, we had more funders in attendance and that is a positive sign. The brokers in attendance were mostly veterans who seem serious about the industry and forging stronger relationships with our funders.
Like other groups the our attendance is down because of the economy and there is positive dialogue without funding sources to aid the broker community both with better dialogue with the membership and incentives to attend the conferences for all the associations as they need the contact and relationship.
Several of the attending brokers added their sources to the Broker Exchange and the webpage will be updated this week.
As a whole it was a positive experience for all and the end was a broker funder session which was an excellent exchange of ideas. I think some of the ideas presented will increase the attendance at the Western Conference in Costa Mesa. Stay tuned as we work with the sponsors.
Sincerely,
Bud Callahan

Bud Callahan, CLP
President
National Equipment Leasing
9801 Fall Creek Road #342
Indianapolis, IN 46256
Direct Phone: 317-823-0454 Fax: 317-823-0474
E-Mail: bcallahan@nationalequipmentleasing.com
Website: www.nationalequipmentleasing.com
November 12-13, 2010
NAELB Western Regional Meeting
Hilton Orange County / Costa Mesa
3050 Bristol Street
Costa Mesa, California
To make hotel reservations by phone - Contact (714) 540-7000 or (714) 438-4923
and please identify yourself as an NAELB Western Regional Meeting attendee
[headlines]
--------------------------------------------------------------

Top Stories---September 15--17


Here are the top ten stories opened by readers:
(1) Russ Hindin Passes Away
http://leasingnews.org/archives/Sep2010/9_22.htm#hindin
(2) Is Rudy Trebels a member of ELFA?
http://leasingnews.org/archives/Sep2010/9_20.htm#trebels_elfa
(3) First Federal Financial Services is "in business"
http://leasingnews.org/archives/Sep2010/9_20.htm#first
(4) Leasing Companies Out of Broker/Discounting Business
http://leasingnews.org/archives/Sep2010/9_20.htm#out
(Tie) (5) Funder/Superbroker Looking for New Broker Business
http://leasingnews.org/archives/Sep2010/9_20.htm#new
(Tie) (5) Sales makes it Happen---by Kit Menkin
Leasing has not lost its Sizzle
http://leasingnews.org/archives/Sep2010/9_22.htm#sizzle
(6) Leasing Companies Report "Uncertainty" to ELFF
http://leasingnews.org/archives/Sep2010/9_22.htm#uncertainty
(7) Top 10 Best Small Cities for Business and Career
http://leasingnews.org/archives/Sep2010/9_22.htm#best
(8) August Leasing Business "half full"
http://leasingnews.org/archives/Sep2010/9_24.htm#august
(9) Leasing 102 by Mr. Terry Winders, CLP
"Early Outs" Policy Important
http://leasingnews.org/archives/Sep2010/9_20.htm#outs
(10) The Famous Leasing News "The List" ---August
http://leasingnews.org/archives/Sep2010/9_24.htm#list


[headlines]
--------------------------------------------------------------

Leasing Industry Help Wanted

3 years leasing exp., commission only first year or until quota met. You should earn $75,000 first year, work from
home office. Sandra Tieh, HR 512.458.1300 or stieh@onesourcefinancial.com

OneSourceFinancial.com
a OneWorld Business Finance Co-Op Member

We offer great funding capacity, strong, experienced back office, keeping established vendor relationships happy. Looking for a home and have 5 years experience, contact: Jeff Rudin (818) 843-8686 x14.
About the company: Quail Equipment Leasing 17 years in business with the ability to develop specialized programs for vendors and unique industries: $10K to $24MM.


Please see our Job Wanted section for possible new employees.
[headlines]
--------------------------------------------------------------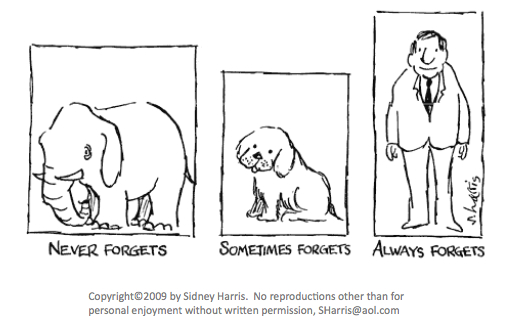 [headlines]
--------------------------------------------------------------

Leasing 102
by Mr. Terry Winders, CLP


Leasing Document Closing Procedure
What do you say to a lessee when they sign the lease? In other words what do you highlight about their obligations when you know they have not completely read the lease agreement?
Do you just say thanks and beat a hasty retreat.
Proper closing procedures are the most important training a leasing company can give its sales staff and the one most often ignored.
In today's world of confusing lease agreements the courts are beginning to make the presenter of the contract responsible to explain the nature of the lessee's commitment prior to their placing a signature on the agreement.
Many lessees are asked to just sign here and there, and don't even get a contract until signed by the lessor; while some may make a photocopy, and it is recommended this be the procedure, the contract often requires the signature at the lessor's place of business.
Ignorance has become a justifiable defense in court when a small business is unable to understand your agreement and the lessee thinks they have signed a fancy loan document. This is happening more often when the entity is a proprietorship, partnership, or small individual corporation. Courts are viewing more and more documents in the consumer phase of law rather than commercial.
In addition, the economy has seen more than a few vendors and lease salespeople who have misrepresented the true meaning of a fair market value lease or the correct tax position of a bargain purchase option lease.
There is a correct way to close a lease.
The things that need to be explained at closing are the non-cancelable clause, the insurance requirements, the requirement to maintain the equipment and return it in good shape, and the options at lease termination.
You might expect the signer to already know about making lease payments on time but in today's world of changing grace periods the late charge issue needs to be explained, especially if you have raised your late charge above the standard of 5% or have eliminated your grace period prior to assessing a late charge.
If you have a 90 day notice period prior to termination, you need to explain the consequences for failure to do so. These may seem like small issues but covering them upfront can most of the time eliminate harsh emotions from your lessee due to misunderstandings. It seems strange when the Lessor is a bank but that is where the most misunderstandings occur and where the lessee's goodwill is most cherished.
You might also explain the billing procedure, invoicing or ACH and always obtain the name of the person that makes the payments to avoid sending the invoice to the wrong person and delaying payments. Also it is smart to send a completed copy of the lease documents to the lessee after the Lessor has signed them with a return receipt requested. Even UPS or next day Federal Express (talk to your attorney about this. ) Many times in court the lessee's have complained that they never received a completed copy of the signed documents thereby questioning uncompleted blanks in their copies.
How many complaints have you seen in Leasing News where the lessee claims they never got a copy back of the "real" purchase option they received.
As important, a lessee should never, never, never be asked to sign lease documents with blanks not filled in. It makes the contract unenforceable. Don't have them sign the "acceptance form" in advance. You will have the whole contract thrown out of court if that is discovered.
I bet many salespersons do not read out loud the following statement placed just above the signature line and then ask them to initial it:
"Lessee acknowledges that it has received a copy of this document as executed by Lessee, with all blanks completed. Lessee acknowledges that it (a) has READ THIS DOCUMENT, HAS CAUSED THIS DOCUMENT TO BE EXAMINED BY LESSEE'S REPRESENTATIVES OR ADVISORS; (b) is thoroughly familiar with the transactions contemplated in this document; and (c) together with Lessee's representatives or advisors, if any, has had the opportunity to ask such questions of representatives of Lessor, and receive answers thereto, concerning the terms and conditions of the transactions contemplated in this document as Lessee deems necessary in connection with Lessee's decision to enter into the Lease, this Schedule, and any other schedules and/or supplements."
You company should not overlook the fundamental of having the contract explained to the lessee upon its signing.
Mr. Terry Winders, CLP, has been a teacher, consultant, expert witness for the leasing industry for thirty years and can be reached at leaseconsulting@msn.com or 502-649-0448
He invites your questions and queries.
Previous #102 Columns:
http://www.leasingnews.org/Conscious-Top%20Stories/Leasing_102/Index.htm
(This ad is a "trade" for the writing of this column. Opinions
contained in the column are those of Mr. Terry Winders, CLP)
[headlines]
--------------------------------------------------------------

Bank Beat---
Bank Failures in Washington and Florida Again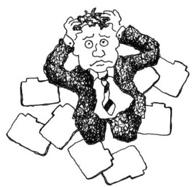 As predicted, the small banks in the State of Washington were in significant troubles, primarily due to overexpansion, loans in construction and land development. The 127th bank to fail, the ninth in the State of Washington, is North County Bank, Arlington.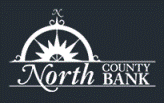 The four branches with 45 full time employees were closed with Whidbey Island Bank, Coupeville, Washington, to assume all of the deposits. Branches were located in Arlington, Lake Stevens, Marysville, and Snohomish. The acquisition expands Whidbey Island Bank's operations to 30 full-service branches located in six counties in Northwestern Washington.
As of June 30, 2010, North County Bank had approximately $288.8 million in total assets and $276.1 million in total deposits. Whidbey Island Bank will pay the FDIC a premium of 2.0 percent to assume all of the deposits of North County Bank. In addition to assuming all of the deposits of the failed bank, Whidbey Island Bank agreed to purchase essentially all of the assets.
The bank was founded on April Fools Day, 1999. Net equity dropped almost in half from June 30, 2009 to 2010: $25.8 million to $12 million while non-current loans jumped in the same period from $27.8 million to $45.3 million.
May 11,2010 the FDIC issued a "Prompt Corrective Action Directive" and then declaring on June 14,2010 basically declaring the bank was undercapitalized and noted a deteriorating situation and inability of directors and bank officers to turn it around," making several restrictive directives. The writing was on the wall. Current investors were looking at losing it all, and new investors appeared quite apprehensive.
The bank had lost $350,000 June 30, 2009 but found a loss of $2.9 million June 30, 2010 following charge offs of $4.4 million in construction and land development, $915,000 in loans secured by nonfarm nonresidential property and $385,000 in loans to individuals. Tier 1 risk-based capital ratio 3.00%.

The FDIC and Whidbey Island Bank entered into a loss-share transaction on $221.9 million of North County Bank's assets. The FDIC estimates that the cost to the Deposit Insurance Fund (DIF) will be $72.8 million.
http://www.fdic.gov/news/news/press/2010/pr10215.html


The two branches of Haven Trust Bank Florida, Ponte Vedra Beach, Florida were closed with First Southern Bank, Boca Raton, Florida, to assume all of the deposits. The bank established August 26, 2006 was the 24th to fail in Florida this year. It had a branch in Ponte Vedre Beach and Saint Augustine.
Five of the eleven founders also held management or board positions at Haven Trust Bank, Duluth, Georgia, although not related by charter, the Georgia bank was closed December 12, 2008. Both banks sought brokered deposits at high rates and reportedly marketed primarily Indian and Middle East small business owners.
First Southern Bank has five banking locations: one in North Palm Beach and one each in East and West Boca Raton in Palm Beach County, and one each in Coral Springs and Fort Lauderdale in Broward County. J. Herbert Boydstun, chairman and CEO of First Southern Bank believes: "Through its expansion into Ponte Vedra Beach and St. Augustine, First Southern Bank is ideally positioned in a region of the state with a significant concentration of the small businesses and entrepreneurs expected to drive the local and statewide Florida economies going forward."
As of June 30, 2010, Haven Trust Bank Florida had approximately $148.6 million in total assets and $133.6 million in total deposits. In a year from June 30, 2009 it had 21 full time employees to 17 full time employees June 30, 2010 and within the same time period bank equity had gone from $10.3 million to $3.3 million with $18.7 million in non-current loans, with the previous year loss in the same period of $7.1 million to a loss of $3.2 million June 30, 2010 following a charge off of $1.4 million in loans secured by nonfarm nonresidential property and $1.1 million in construction and land development. Tier 1 risk-based capital ratio 2.47%.
The FDIC and First Southern Bank entered into a loss-share transaction on $127.3 million of Haven Trust Bank Florida's assets.
The FDIC estimates that the cost to the Deposit Insurance Fund (DIF) will be $31.9 million.
http://www.fdic.gov/news/news/press/2010/pr10214.html

List of Bank Failures
http://www.fdic.gov/bank/individual/failed/banklist.html

Bank Beat:
http://www.leasingnews.org/Conscious-Top%20Stories/Bank_Beat.htm
[headlines]
--------------------------------------------------------------

Atlanta, Georgia ---Adopt a Dog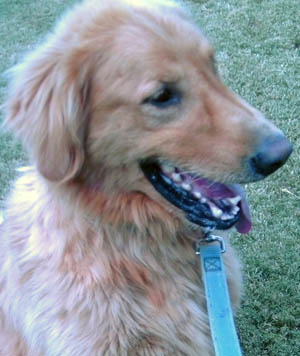 Buster Brown


"BIO: Buster Brown is a 6 year old purebred male golden retriever. He was surrendered by his family who dearly loved him but had to find a better home for him. Due to the family having to move in with relatives and Buster Brown living outside except if it rained, they knew he deserved a better life. Buster loves children having lived with various ages 13, 9 year old twins and a 10 month old baby. He loves other dogs as long as they are not mean to him! He is indifferent to cats, can take them or leave them. Buster is a big love bug who could stand to loses a few pounds so we know he did not miss any meals at his former home. Buster would love an active family with kids who will spoil him rotten."
Application and procedure:
http://adoptagoldenatlanta.com/adopt.asp


Adopt-a-Pet by Leasing Co. State/City
http://www.leasingnews.org/Conscious-Top%20Stories/Adopt_Pet.htm

Adopt a Pet
http://www.adoptapet.com/

>[headlines]
--------------------------------------------------------------

Classified ads—Back Office
Back Office: Atlanta, GA
Let Tax Partners handle your sales and use tax compliance duties w/less risk and cost than in-house. Largest tax compliance firm
in US
E-mail:sales@taxpartners.com
Backoffice: Dallas, TX
Property Tax and sales and use tax administration services performance is guaranteed and we will save you time and money or our service is free.
E-mail: info@osgsolutions.com
Back Office: Laughlin, NV
20 years experience on funder/broker sides. Looking for a relationship where I act as credit shop for smaller brokers when financial statements are involved.
E-mail:batarista@laughlin.net

Backoffice: New Rochelle, NY
Proactive management/administration of commercial/consumer vehicle lease/finance portfolios covering insurance, titles,
registrations, sales/property taxes, tickets, collections, accounting, vehicle disposition. Since 1975
E-mail: Barrett@BarrettCapital.com
Back Office: Northbrook, IL
Our staff of CPA's and lease professionals can handle any or all portfolio responsibilities incl. portfolio mgmt, invoicing, sales/property/income tax, accounting, etc.
800-826-7070
E-mail: ngeary@ecsfinancial.com
Back Office: San Rafael, CA
We can run your back office from origination to final payoff. 30 years experience in commercial equipment lease and loan portfolio management.
E-mail:gmartinez@phxa.com
Back Office - Portland, OR
Keep more of your hard-earned commissions! Middle-Market, Small-Ticket for brokers, nationwide, 20+years experience, negotiable splits. Contact us for more information at (888)745-9481 or
bev@alliedpacific.net

Back Office -Portland
Portfolio Financial Servicing Company is a leading provider of private label primary and backup servicing for lease and loan contracts. 800-547-4905
sales@pfsc.com

Back Office: National Property Tax Compliance Services to the leasing industry. Over 60-years experience and fifty Lessors as clients. References and free quotes available,
(216) 658-5618,
E-mail gary@avptc.com

Back Office – National
Spending too much time on processing credit applications, preparing lease documents and other administrative tasks and not enough time marketing and growing your business? Call us! 407.964.1232
dee@leasebrokerassistant.com

Back Office: Gig Harbor, WA
Orion First Financial provides comprehensive lease/loan account servicing, collection/workout solutions and strategic advisory services. Contact David T. Schaefer
253-857-9610
dtschaefer@orionfirst.com
All "Outsourcing" Classified ads (advertisers are both requested and responsible to keep their free ads up to date:
http://www.leasingnews.org/Classified/Outsourcing/Outsourcing.htm

How to Post a free "Outsourcing" classified ad:
http://www.leasingnews.org/Classified/Outsourcing/Outsourcing-post.htm

[headlines]
---------------------------------------------------------------



News Briefs ---


Head of failed mortgage firm gets nearly 20 years in plea deal
http://www.boston.com/business/articles/2010/09/25/
head_of_failed_mortgage_firm_gets_nearly_20_years_in_plea_deal/
iPhone 4 Orders Exceed 200, 000 In China
http://www.nytimes.com/reuters/2010/09/26/technology/tech-us-apple-china.html?hp


You May have Missed---

Tax break for self-employed
http://www.sfgate.com/cgi-bin/article.cgi?f=/c/a/2010/09/24/BUNE1FJ5FN.DTL

Sports Briefs----
In Week 3, the Cowboys Finally Get It Together
http://www.nytimes.com/2010/09/27/sports/football/27battista.html
http://www.dallasnews.com/sharedcontent/dws/spt/stories/092710dnspotaylor.13150b391.html
Falcons just turned into team we expected last season
http://blogs.ajc.com/jeff-schultz-blog/2010/09/26/falcons-turn-into-the-team-we-expected-last-season/
Giants done in by mistakes in loss to Titans
http://www.nypost.com/p/sports/giants/giants_done_in_by_mistakes
_in_loss_59pZndJnQA5VuOAZFKvXdN
Janikowski misses last-second FG, Raiders lose 24-23
http://www.contracostatimes.com/top-stories/ci_16180959
49ers fall to 0-3 with loss in Kansas City
http://www.mercurynews.com/49ers/ci_16180195

Washington's two kick returns for TDs lift Seahawks over Chargers, 27-20
http://seattletimes.nwsource.com/html/seahawks/2013005693_hawk271.html
Rams find a way to win
http://www.stltoday.com/sports/football/professional/
article_af6b34da-c9df-11df-a6ef-00127992bc8b.html
Patriots survive shootout with Bills
http://www.boston.com/sports/football/patriots/articles
/2010/09/26/patriots_survive_shootout_with_bills/
Giants' Bid to Bounce Back Blunders Out of Control
http://www.nytimes.com/2010/09/27/sports/football/27giants.html?ref=sports
Final: Jets 31, Dolphins 23
http://fifthdown.blogs.nytimes.com/2010/09/26/live-analysis-jets-vs-dolphins-2/?ref=sports


"Gimme that Wine"

$4k worth of grapes stolen from Red Mt. vineyard, Washington
http://www.tri-cityherald.com/2010/09/24/1181729/4k-worth-of-grapes-stolen-from.html
Free Mobile Wine Program
http://leasingnews.org/archives/Feb2010/2_26.htm#mobile
Wine Prices by vintage
http://www.winezap.com
http://www.wine-searcher.com/
US/International Wine Events
http://www.localwineevents.com/
Winery Atlas
http://www.carterhouse.com/atlas/\
Leasing News Wine & Spirits Page
http://two.leasingnews.org/Recommendations/wnensprts.htm

[headlines]
----------------------------------------------------------------
This Day in American History
1514- The Spanish crown granted explorer Juan Ponce de Leon the title Military Governor of Bimini (an island in the Bahamas) and Florida. With this title and the implied permission it contained to colonize those regions, Ponce de Leon sailed for Florida in 1521.
(lower half of: http://memory.loc.gov/ammem/today/sep27.html )
1722- Birthday of Samuel Adams, Revolutionary leader and Massachusetts state politician Samuel Adams, cousin to President John Adams (1797—1801), was born at Boston. He died there Oct 2, 1803. As a delegate to the First and Second Continental Congresses Adams urged a vigorous stand against England. He signed the Declaration of Independence and the Articles of Confederation and supported the war for independence. Adams served as lieutenant governor of Massachusetts under John Hancock from 1789 to 1793 and then as governor until 1797.
1784- The Protestant Episcopal Church in the U.S. was founded on this date, following the American Revolutionary War, when U.S. Anglicans met in Philadelphia to create a denomination independent from and autonomous of the Church of England. "When the war broke out and independence was declared, a number of the clergy went back to England, leaving their parishes vacant, but many, especially in the southern states, remained and upheld the American cause. A large majority of the laymen were patriots. Two-thirds of the signers of the Declaration of Independence were Episcopalians. The churches, having their support largely withdrawn by the Venerable Society, became very weak. In Massachusetts during the war only two churches were kept open.
http://34.1911encyclopedia.org/P/PR/PROTESTANT_EPISCOPAL_CHURCH.htm
1809-Birthday of Raphael Semmes, born at St. Charles County, MD, and died August 30, 1877 at Mobile, AL. Daring Confederate naval officer, best known for his incredible raids on Union merchant ships during the middle two years of the Civil War. As commander of the "Alabama," he captured, sank or burned 82 Union ships valued at more than $6,000,000 at the time.
http://www.archives.state.al.us/famous/r_semmes.html
http://www.newadvent.org/cathen/13712b.htm
http://www.uapress.ua.edu/authors/spencer.html
http://www.tamu.edu/upress/books/1998/tucker.htm
http://www.history.navy.mil/photos/images/h57000/h57256.jpg
http://www.history.navy.mil/photos/sh-us-cs/csa-sh/csash-ag/alabama.htm
http://www.nextag.com/Raphael_Semmes_and_the~3767072z2znzzz1zmainz2-htm?nxtg=
1a4f3b_D6BF3A9547FB4324&product=20646000
http://www.history.navy.mil/photos/events/civilwar/cw-cru/kear-ala.htm
http://www.history.navy.mil/photos/images/h42000/h42383.jpg
http://www.history.navy.mil/photos/pers-us/uspers-s/r-semmes.htm
1816 - A black frost over most of New England kills unripened corn in the north resulting in a year of famine.
1840- Thomas Nast birthday; American political cartoonist born at Landau, Germany, best known for his cartoons attacking New York's Tweed ring. Died Dec 7,1902, at Guayaquil, Ecuador.
1863-General Jo Shelby's Calvary in action at Moffat's Station, Arkansas.
http://www.civilwarstlouis.com/History/shelby.htm
http://www.missouridivision-scv.org/camp191.htm
http://www.civilwarhome.com/shelbybio.htm
http://www.amazon.com/exec/obidos/ASIN/0807848786/
ref=ase_avsearch-bkasin-20/104-5278168-8037550
http://www.tamu.edu/upress/BOOKS/1995/davis.htm
1864 - A guerilla band led by William "Bloody Bill" Anderson sacks the town of Centralia, Missouri, killing 22 unarmed Union soldiers before massacring 120 pursuing Yankees. The Civil War in Missouri and Kansas was rarely fought between regular armies in the field. It was carried out primarily by partisan bands of guerilla fighters, and the atrocities were nearly unmatched. In 1863, Confederate marauders sacked Lawrence, Kansas, and killed 250 residents.
1904—Birthday of Frieda Barkin Hennock - Polish-born American who is credited as the most responsible for the creation of Public television. An attorney, she was the first woman appointed to the Federal Communications commission (FCC) (1948-55) She campaigned hard to get TV channels set aside for educational purposes while the men of the commission thought it nonsense. She wanted a minimum of 500 TV channels set aside for educational purposes and finally got the FCC commissioners to set aside 242, the birth of the PBS network.
1912-WC Handy publishes "Memphis Blues." Although others believe it to be the first Blues song published, it was not. It was the first blues Handy ever wrote. Many consider it to be the first blues song in history, although due to Handy's problems finding a publisher it was preceded in print by Baby Seals Blues by Artie Matthews, in August of 1912 and the Dallas Blues by Hart A. Wand in September of the same year. Handy's song, which had been released as an instrumental in 1910.
http://www.jass.com/Others/wchandy.html
http://www.alamhof.org/handywc.htm
http://www.blueflamecafe.com/WC_Handy.html
(This is one of my favorite albums of all time:
"Louis Armstrong plays W.C.Handy "
http://www.satchography.com/sessions5/s540712.html
http://www.jazzbymail.com/albums_rw/rwpops.html
(Whenever I am in San Antonio, Texas, I close this place down and am one of the last to leave. As soon as the conference allows, here I am at the Jim Cullum's Landing:
(http://www.landing.com/)
1918- Battle of Cambrai—Saint Quentin. British General Sir Douglas Haig moved his armies toward Cambrai and St. Quentin as part of four major efforts to break the Hindenburg line in the German salient that extended from Verdun to the sea. To the south the New Zealand and Canadian divisions smashed through the Hindenburg line on Oct 6. German General Erich Ludendorff resigned Oct 16, and the line was taken between Oct 18 and 20.
1918--TURNER, WILLIAM B. Medal of Honor
Rank and organization: First Lieutenant, U.S. Army 105th Infantry, 27th Division. Place and date: Near Ronssoy, France, 27 September 1918. Entered service at: Garden City, N.Y. Birth: Boston, Mass. G.O. No.: 81, W.D., 1919. Citation: He led a small group of men to the attack, under terrific artillery and machinegun fire, after they had become separated from the rest of the company in the darkness. Single-handed he rushed an enemy machinegun which had suddenly opened fire on his group and killed the crew with his pistol. He then pressed forward to another machinegun post 25 yards away and had killed 1 gunner himself by the time the remainder of his detachment arrived and put the gun out of action. With the utmost bravery he continued to lead his men over 3 lines of hostile trenches, cleaning up each one as they advanced, regardless of the fact that he had been wounded 3 times, and killed several of the enemy in hand-to-hand encounters. After his pistol ammunition was exhausted, this gallant officer seized the rifle of a dead soldier, bayoneted several members of a machinegun crew, and shot the other. Upon reaching the fourth-line trench, which was his objective, 1st Lt. Turner captured it with the 9 men remaining in his group and resisted a hostile counterattack until he was finally surrounded and killed.
1920- birthday of William Conrad; actor, best known for his roles in the TV series "Cannon" and "Jake and the Fat Man." He also was the voice of Matt Dillion, "Gunsmoke" on radio for eleven years,, narrated "Rocky and Bullwinkle," was outstanding in the movie "The Killers," and also was a television director for such shows as Gunsmoke, Naked City, and Route 66.Born at Louisville, KY, and died at North Hollywood, CA, Feb 11, 1994.
1921-Birthday of famed comedian Melvin "Slappy" White, Baltimore, MD
http://www.bestbuy.com/movies/Artist.asp?cid=26637&m=270
http://shopping.yahoo.com/shop?d=d&cf=artistpage&castinfo=2&id=1800358169
http://us.imdb.com/Name?White,+Slappy
1922-Birthday of writer Nat Shapiro, New York City, NY
http://shopping.yahoo.com/shop?d=product&id=1927180701&clink=dmmu.artist&a=b
http://www.amazon.com/exec/obidos/search-handle-url/index=books&field-author=
Shapiro%2C%20Nat/104-5278168-8037550
1923- Lou Gehrig of the New York Yankees hit the first home run of his career against pitcher Bill Piercy of the Boston Red Sox. On the same date fifteen years later, he hit his 493 rd and last home run against Dutch Leonard of the Washington Senators.
1924—Birthday of bop pianist/composer Bud Powell
http://www.budpowellrecordings.com/
http://www.musicweb.uk.net/jazz/2002/Aug02/Powell_Lausanne.htm
1927-Birthday of trumpet player Red Rodney, Philadelphia, PA
http://www.musicweb.uk.net/encyclopaedia/r/R117.HTM
http://www.downbeat.com/default.asp?sect=stories&subsect=story_detail&sid=539
1930- Hack Wilson of the Chicago Cubs hit two home runs, giving him 56 for the year.
1936- Denver CO had 21.3 inches in a 60 hour storm
1938 - Clarinet virtuoso Artie Shaw recorded the song that would become his theme song. Nightmare was waxed on the Bluebird Jazz label.
1938 - "Thanks for the Memory" was heard for the first time on "The Bob Hope Show" -- on the NBC Red radio network. His first band leader was Skinnay Ennis.
1939-Brithday of Kathrynne Ann ( Kathy) Whitworth, fame golfer, born Monahans, TX. One of the top golfers of all times, KW was the all-time leading money winner on the woman's pro golf circuit when she retired after a 30-years career. She was the first to win more than $1 million in a year. She served as president of the Ladies Professional Golf Association. She won the LPGA player of the year title seven times. KW was inducted into the LPGA Hall of Fame in 1975, the World Golf Hall of Fame and the Texas Sports Hall of Fame in 1982, and the International Women s Sports Hall of Fame in 1984. http://memory.loc.gov/ammem/today/sep27.html
1939 - 140,000 Polish troops are taken prisoner by the German invaders as Warsaw surrenders to the superior mechanized forces of Hitler's army. The Poles fought bravely, but were able to hold on for only 26 days. On the heels of its victory, the Germans began a systematic program of terror, murder, and cruelty, executing members of Poland's middle and upper classes: Doctors, teachers, priests, landowners, and businessmen were rounded up and killed. The Nazis had given this operation the benign-sounding name "Extraordinary Pacification Action." The Roman Catholic Church, too, was targeted, because it was a possible source of dissent and counterinsurgency. In one west Poland church diocese alone, 214 priests were shot. And hundreds of thousands more Poles were driven from their homes and relocated east, as Germans settled in the vacated areas. This was all part of a Hitler master plan. Back in August, Hitler warned his own officers that he was preparing Poland for that "which would not be to the taste of German generals"--including the rounding up of Polish Jews into ghettos, a prelude to their liquidation. All roads were pointing to Auschwitz.
1942-What was greatly instrumental in World War II was such events like this. The first ship completed in less than two weeks was the "Joseph H. Teal," built by Henry John Kaiser's Oregon Shipbuilding Corporation at Portland, OR. It made a trial run on September 27,1942, and was turned over to the Maritime Commission 13 days, 23.5 hours after the laying of the keel. The previous record had been 29 days. Speedy construction of ships was essential to American efforts in World War II
1942-- Just after leaving CBS radio, Glenn Miller led his civilian band for the last time at the Central Theatre in beautiful Passaic, NJ. Miller had volunteered for wartime duty.
1942--MUNRO, DOUGLAS ALBERT Medal of Honor
Rank and organization: Signalman First Class, U.S. Coast Guard Born: 11 October 1919, Vancouver, British Columbia. Accredited to Washington. Citation: For extraordinary heroism and conspicuous gallantry m action above and beyond the call of duty as Petty Officer in Charge of a group of 24 Higgins boats, engaged in the evacuation of a battalion of marines trapped by enemy Japanese forces at Point Cruz Guadalcanal, on 27 September 1942. After making preliminary plans for the evacuation of nearly 500 beleaguered marines, Munro, under constant strafing by enemy machineguns on the island, and at great risk of his life, daringly led 5 of his small craft toward the shore. As he closed the beach, he signaled the others to land, and then in order to draw the enemy's fire and protect the heavily loaded boats, he valiantly placed his craft with its 2 small guns as a shield between the beachhead and the Japanese. When the perilous task of evacuation was nearly completed, Munro was instantly killed by enemy fire, but his crew, 2 of whom were wounded, carried on until the last boat had loaded and cleared the beach. By his outstanding leadership, expert planning, and dauntless devotion to duty, he and his courageous comrades undoubtedly saved the lives of many who otherwise would have perished. He gallantly gave his life for his country.
1945-FIELDS, JAMES H. Medal of Honor
Rank and organization: First Lieutenant, U.S. Army, 10th Armored Infantry, 4th Armored Division. Place and date: Rechicourt, France, 27 September 1944. Entered service at: Houston, Tex. Birth: Caddo, Tex. G.O. No.: 13, 27 February 1945. Citation: For conspicuous gallantry and intrepidity at risk of life above and beyond the call of duty, at Rechicourt, France. On 27 September 1944, during a sharp action with the enemy infantry and tank forces, 1st Lt. Fields personally led his platoon in a counterattack on the enemy position. Although his platoon had been seriously depleted, the zeal and fervor of his leadership was such as to inspire his small force to accomplish their mission in the face of overwhelming enemy opposition. Seeing that 1 of the men had been wounded, he left his slit trench and with complete disregard for his personal safety attended the wounded man and administered first aid. While returning to his slit trench he was seriously wounded by a shell burst, the fragments of which cut through his face and head, tearing his teeth, gums, and nasal passage. Although rendered speechless by his wounds, 1st Lt. Fields refused to be evacuated and continued to lead his platoon by the use of hand signals. On 1 occasion, when 2 enemy machineguns had a portion of his unit under deadly crossfire, he left his hole, wounded as he was, ran to a light machinegun, whose crew had been knocked out, picked up the gun, and fired it from his hip with such deadly accuracy that both the enemy gun positions were silenced. His action so impressed his men that they found new courage to take up the fire fight, increasing their firepower, and exposing themselves more than ever to harass the enemy with additional bazooka and machinegun fire. Only when his objective had been taken and the enemy scattered did 1st Lt. Fields consent to be evacuated to the battalion command post. At this point he refused to move further back until he had explained to his battalion commander by drawing on paper the position of his men and the disposition of the enemy forces. The dauntless and gallant heroism displayed by 1st Lt. Fields were largely responsible for the repulse of the enemy forces and contributed in a large measure to the successful capture of his battalion objective during this action. His eagerness and determination to close with the enemy and to destroy him was an inspiration to the entire command, and are in the highest traditions of the U.S. Armed Forces.
1947- Jazz at the Philharmonic, Carnegie Hall, New York City, records "Perdido", starting series of live jazz record performances.
1952---"I Went to Your Wedding" by Patti Page topped the charts and stayed there for 10 weeks
1953—Top Hits
No Other Love - Perry Como
Vaya Con Dios - Les Paul & Mary Ford
Crying in the Chapel - June Valli
A Dear John Letter - Jean Shepard & Ferlin Huskey
1954- " The Tonight Show" TV premieres on the network. Prior to this is was a New York only late night show with many hosts ranging from early vaudeville comedians to Ernie Kovacs. Tonight show Steve Allen hosted the late-night program which began as a local New York show on WNBT-TV in June 1953. Tonight became a launching pad for Steve and hundreds of guests, including Steve Lawrence and Eydie Gorme. Skitch Henderson and orchestra provided the music. Ernie Kovacs was the host from 1956 until 1957. Steve Allen served as host from 1954-57. He followed the format of an opening monologue, games or segments from the studio audience, played his piano, and then did interviews behind a simple desk and couch set. Jack Paar hosted from 1957-62 and many a night I did not go to bed until after it was over, including when Johnny Carson reigned as the king of comedy from 1962-92, quite a long run. Comedian Jay Leno serves as current host. It was a dual between David Letterman and Leno, with Letterman going to CBS when NBC chose Leno. I now watch David Letterman as much as I can stay up that late ( they tape the show late afternoon in New York).
1958-Hurricane Helene passed just off the North Carolina coast. Wilmington had a wind gust of 135 mph. and recorded 8.9 inches of rain. Cape Fear was battered by sustained winds of 125 mph with gusts to 155 mph. The eye remained 20 miles offshore and thus tides were not excessive. Total damage was 11 million.
1961-Top Hits
Take Good Care of My Baby - Bobby Vee
The Mountain's High - Dick & DeeDee
Crying - Roy Orbison
Walk on By - Leroy Van Dyke
1962--~ After a concert that featured folk music at Carnegie Hall, The New York Times gave a glowing review in a story about "Bob Dylan: A Distinctive Folk Song Stylist."
1963 - No. 1 Billboard Pop Hit: "Blue Velvet," Bobby Vinton. The song comes from a Vinton album in which all the songs have the word "blue" in their titles.
1964-The Warren Commission issued a report stating that Lee Harvey Oswald acted alone in the assassination of President John F. Kennedy on Nov 22,1963. Congress reopened the investigation and in 1979 the House Select Committee on Assassinations issued a report stating a conspiracy was most likely involved. The report stated there was no conspiracy, either domestic or international, in the assassination, and that Lee Harvey Oswald alone was responsible for it. The report found also that Jack Ruby, convicted murderer of Oswald, had had no prior contact with Oswald.
1964-California surf-rock band the Beach Boys make their first appearance on the Ed Sullivan Show singing "I Get Around.
1966—In San Francisco the Four Tops with Johnny Talbot and De Thanks opened at Fillmore Auditorium.
1969-Santana's self-titled debut album enters the LP chart. The double-platinum album contains the top-10 hit, "Evil Ways."
1969-CCR's "Green River" peaks at #2 on the singles chart.
1970 - "Round and round and round it goes and where it stops, nobody knows." Ted Mack said, "Good night from Geritol" for the last time. After 22 years on television, the curtain closed on "The Original Amateur Hour" on CBS. The show had been on ABC, NBC, CBS and originated on the Dumont Television Network.
1970 - Afternoon highs of 103 degrees at Long Beach, CA, and 105 degrees at the Los Angeles Civic Center were the hottest since September records were established in 1963. Fierce Santa Ana winds accompanying the extreme heat resulted in destructive fires.
1973 - No. 1 Billboard Pop Hit: "We're an American Band," Grand Funk. The single is pressed on gold-colored vinyl.
1975- "I'm Sorry" by John Denver topped the charts and stayed there for a week.
1977-Top Hits
Best of My Love - Emotions
Don't Stop - Fleetwood Mac
Keep It Comin' Love - KC & The Sunshine Band
I've Already Loved You in My Mind - Conway Twitty
1979-Blondie release "Eat To The Beat." The LP contains the single "Dreaming."
1980-Paul Simon's "Late in the Evening" peaks at #6 on the pop chart.
1980-David Bowie's "Scary Monsters and Super Creeps" peaks at #12 on the LP chart.
1984 - No. 1 Billboard Pop Hit: "Let's Go Crazy," Prince & the Revolution. The song is the second No. 1 hit from Prince's film "Purple Rain."
1985--Hurricane Gloria passed over the Hatteras Weather Service office on the outer banks. Gloria then raced north-northeastward and made landfall near Fire Island and then crossed Connecticut coastline very close to Bridgeport, CT. Winds gusted to 115 mph on Long Island, 109 at Chatham, MA and 100 mph at the Blue Hill Observatory in Milton, MA. 8 fatalities occurred and total damage was around $1 billion. Many people in Connecticut were without power for up to 2 weeks.
1985- a record early season snowstorm struck the central high plains with up to 19 inches of snow along the Colorado Front Range and as much as a foot of snow in the plains. Denver had a morning low on the 28th of 17, the lowest ever for September. Grand Island, NE had 2 inches of snow on the 28th, the earliest ever on record a record early season snowstorm struck the central high plains with up to 19 inches of snow along the Colorado Front Range and as much as a foot of snow in the plains. Denver had a morning low on the 28th of 17, the lowest ever for September. Grand Island, NE had 2 inches of snow on the 28th, the earliest ever on record
1986 - Lionel Richie's "Dancing on the Ceiling" was the #1 U.S. LP. The tracks: "Dancing on the Ceiling", "Se La", "Ballerina Girl", "Don't Stop", "Deep River Woman", "Love Will Conquer All", "Tonight Will Be Alright", "Say You, Say Me" and "Night Train (Smooth Alligator)". "Dancing on the Ceiling" was the number one album for two weeks.
1986-The Beatles' "Twist and Shout" re-enters the pop singles chart after being heard in the films "Ferris Bueller's Day Off" and "Back To School."
1986- "Walk This Way" by Run-D.M.C. and Aerosmith peaks at #4 on the singles chart.
1989 - Freezing temperatures were reported in the Great Lakes Region and the Ohio Valley. Houghton Lake MI reported a record low of 21 degrees. Thunderstorms in the western U.S. produced wind gusts to 50 mph at Salt Lake City UT, and gusts to 58 mph at Cody WY
1996- Barry Bondsof the San Francisco Giants stole his 40 th base of the year in a game against the Colorado Rockies to become only the second player in major league history to hit 40 home runs and steal 40 bases in the same season. Jose Canseco, the original member of the 40-40 club, achieved the feat in 1988. Bonds finished the year with 42 home runs and 40 steals.
2000 ---The United States Olympic team, managed by former Dodger skipper Tommy Lasorda, stuns the world beating the much-favored Cuban team to win the country's first gold medal in its national pastime. Ben Sheets ends Cuba's 21-game Olympic winning streak with 4-0 shutout.
2003 ---Cubs' slugger Sammy Sosa blasts his 40th home run to establish a National League record by reaching the plateau for the sixth consecutive season. The Chicago right fielder, who had previously been tied with Ralph Kiner and Duke Snider, needs another season of at least 40 homers to equal Babe Ruth's major league mark of seven seasons set from 1926 to 1932.
[headlines]
--------------------------------------------------------------
Baseball Poem


Stop Action
Slowly as in an underwater dance
the shortstop dips to take the ball
on a low hop, swings back his arm, balancing
without thought, all muscles intending
the diagonal to the first baseman's glove.
As the ball leaves his hand, the action stops —
and, watching, we feel a curious poignancy,
a catch in the throat. It is not this play only.
Whenever the sweet drive is stopped
and held, our breath wells up like the rush
of sadness or longing we sometimes feel
without remembering the cause of it.
The absolute moment gathers the surge
and muscle of the past, complete,
yet hurling itself forward — arrested
here between its birth and perishing.
Written by Conrad Hilberry, published in
"Line Drives," 100 Contemporary Baseball
Poems edited by Brooke Horvath and Tim Wales,
published by Southern Illinois University Press
--------------------------------------------------------------

SuDoku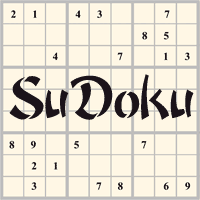 The object is to insert the numbers in the boxes to satisfy only one condition: each row, column and 3x3 box must contain the digits 1 through 9 exactly once. What could be simpler?
http://leasingnews.org/Soduku/soduko-main.htm
--------------------------------------------------------------

Daily Puzzle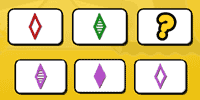 How to play:
http://www.setgame.com/set/puzzle_frame.htm
Refresh for current date:
http://www.setgame.com/set/puzzle_frame.htm
--------------------------------------------------------------


http://www.gasbuddy.com/
http://www.gasbuddy.com/GB_Map_Gas_Prices.aspx
http://www.gasbuddy.com/GB_Mobile_Instructions.aspx
--------------------------------------------------------------

Weather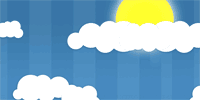 See USA map, click to specific area, no commercials
--------------------------------------------------------------

Traffic Live---
Real Time Traffic Information
You can save up to 20 different routes and check them out with one click,
or type in a new route to learn the traffic live
--------------------------------