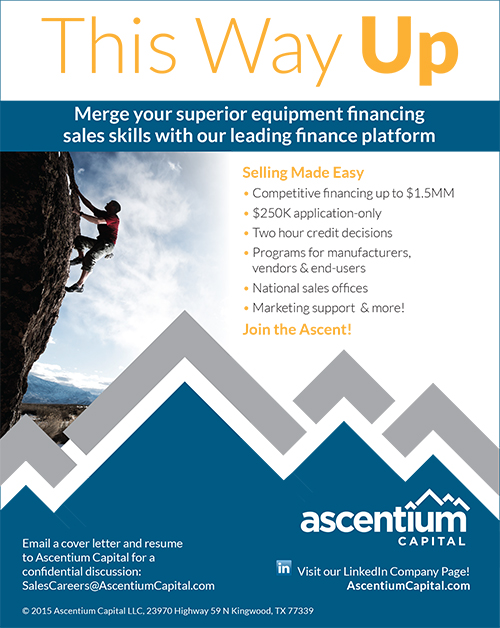 Wenesday, September 2, 2015
Today's Equipment Leasing Headlines

Pictures from the Past
Brian Bjella 1995 – 2004 - Today
No Longer taking Broker/Discounting Business
plus Leasing Companies Out of Business - Updated
California's SB 197 Finally Will Allow Lenders
to Pay Some Unlicensed Brokers
By Tom McCurnin, Leasing News Legal Editor
Channel Partners--August's Last 20 Deals
Plus "Customers Qualification for Working Capital"
Correction--Addition--NAELB Atlanta Conference
September 11-12, Atlanta Marriott Marquis
Ascentium Capital/Quail Financial Solutions
Leasing Industry Ads---Help Wanted
The List---August, 2015
-- Mergers, Acquisitions & Changes
Welcome to the Profit Analyst – Ep01
by Steve Chriest
A Growing Trend: Electronic Chattel Paper
By Matt Evans, Esq.
Rottweiler/Retriever
Des Monies, Iowa
Classified Ads
Marketing
News Briefs---
NACM's Credit Managers' Index Drops
Nearly Two Points in August
Hotels Fight Back Against Sites Like
Expedia and Priceline
Turmoil in China, weak inflation may open door for
more stimulus from European Central Bank
Broker/Funder/Industry Lists | Features (writer's columns)
Top Ten Stories Chosen by Readers | Top Stories last six months
www.leasingcomplaints.com (Be Careful of Doing Business)
www.evergreenleasingnews.org
Leasing News Icon for Android Mobile Device
You May have Missed---
SparkPeople--Live Healthier and Longer
Poem
Sports Briefs---
California Nuts Brief---
"Gimme that Wine"
This Day in American History
SuDoku
Daily Puzzle
GasBuddy
Weather, USA or specific area
Traffic Live----
######## surrounding the article denotes it is a "press release" and was not written by Leasing News nor information verified, but from the source noted. When an article is signed by the writer, it is considered a "by line." It reflects the opinion and research of the writer.


---
Please send a copy of Leasing News to a colleague and ask them
to subscribe. It's easy. All they have to do is put "subscribe" in
the subject line and email: kitmenkin@leasingnews.org


[headlines]
--------------------------------------------------------------
Pictures from the Past
Brian Bjella 1995 – 2004 - Today

1995
January, 1993, Brian Bjella joined US Bank Manifest as Regional Sales Manager, in charge of leasing sales efforts in the eastern half of the United States. January, 1995, he became General Manager. Promoted on April, 1998, to Senior Vice President.

2004
January, 2004, he founded Grandview Financial, serving as president. October, 2010, he joined GreatAmerica Financial Services.
TODAY


Senior Vice President
General Manager
Special Markets Group
GreatAmerica Financial Services
https://www.linkedin.com/pub/brian-bjella/22/279/591
(Please Click on Bulletin Board to learn more information)
(Leasing News provides this ad "gratis" as a means
to help support the growth of Lease Police)
[headlines]
--------------------------------------------------------------
No Longer taking Broker/Discounting Business
plus Leasing Companies Out of Business

Companies with an * are no longer in business. The others are companies that were taking broker business, but announced that they no longer are accepting broker business. Many have also down-sized or are managing an existing portfolio.

More details are available in this list by company name:
http://www.leasingnews.org/list_alpha_new.htm

*ABCO Leasing Inc., Bothell, WA
*ACC Capital, Midvale, Utah (lenders running off portfolio residuals, Leasing News receiving Evergreen non-notification complaints, demanding 12 more monthly payments)
Advantage Business Capital, Lake Oswego, Oregon
AEL Financial, Buffalo Grove, Illinois
(No longer taking new broker business)
Allegiant Partners, San Rafael, California
Alliance Financial, Syracuse, New York
*Alternative Capital, Apollo Beach, Florida
*AMC Funding, Charlotte, North Carolina
American Bank Leasing, Alpharetta, Georgia
*American Equipment Finance, Warren, New Jersey
Balboa Capital, Irvine, Ca
Bank of the West Leasing Indirect, San Ramon, California
(Require high volume, successful brokers only)
*Bank Midwest Leasing, Overland Park, KS
Bankers Healthcare Group, Weston, FL
*Blackstone Equipment Financing, Orange, California
*CapitalSource Healthcare Finance, Chevy Chase, Maryland
*CapNet, Los Angeles, California
*C and J Leasing Corp, Des Moines, Iowa
*Carlton Financial Corporation, Wayzata, Minnesota
*Chase Industries, Inc., Grand Rapids, Michigan
*Chesterfield Financial, Chesterfield, Missouri
CHG-MERIDIAN U.S. Finance, Ltd, Woodland Hills, CA
(Sales Management focuses very selectively on certain brokers.)
*Churchill Group/Churchill Leasing, Jericho, NY
CIT Group (limited)
Columbia Bank Leasing, Tacoma, WA
*Columbia Equipment Finance, Danville, California
Commercial Equipment Lease, Eugene, Oregon
Concord Financial Services, Long Beach, California
*Court Square, Malvern, Pennsylvania
*Creative Capital Leasing Group, LLC, San Diego, CA
Crossroads Equipment Lease & Finance, Rancho Cucamonga, Ca
Direct Capital, Portsmouth, New Hampshire
Diversified Financial Service, Omaha, NE
* Dolsen Leasing, Bellevue/Yakima, Washington
Equipment Finance Partners, a division of Altec, Birmingham, Alabama
Evans National Leasing, Inc., Hamburg, NY
Enterprise Funding, Grand Rapids, Michigan
* Evergreen Leasing, South Elgin, Illinois
*Excel Financial Leasing, Lubbock Texas
*First Corp.(IFC subsidiary), Morton Grove, Illinois
First Federal Financial Services, Inc., Menomonee Falls, Wisconsin
First Republic Bank, San Francisco, CA
Frontier Capital, Teaneck New Jersey
*GCR Capital, Safety Harbor, Florida
GE Capital, Conn (limited)
Global Funding LLC., Clearwater, FL
*Greystone, Burlington, MA
*Heritage Pacific Leasing, Fresno, CA
*Hillcrest Bank Leasing, Overland Park, KS (Parent bank sold)
Huntington Equipment Finance, Vendor Finance Group, Bellevue, Washington
*IFC Credit Corp., Morton Grove, Illinois
Irwin Financial (Irwin Union Bank), Columbus, Indiana
Irwin Union Bank, F.S.B. (Louisville, Kentucky)
Lakeland Bank, Montville, NJ
LaSalle Systems Leasing
*Latitude Equipment Leasing, Marlton, New Jersey
*Leaf Specialty Finance, Columbia, South Carolina
*LEAF Third Party Funding, Santa Barbara, Ca.
Lombard, part of Royal Bank of Scotland, worldwide
M&T Credit (Bank)
*MericapCredit, Lisle, Illinois
*Meridian Healthcare Finance, San Diego, California
Merrill Lynch Financial
Midwest Leasing Group, Livonia, Minnesota
National City, Cleveland, Ohio
*Navigator (Pentech subsidiary) San Diego, California
OFC Capital, Roswell, Georgia
Old National Bank, Evansville, Illinois
Pentech Financial, Campbell, CA
*PFF Bancorp, Inc, Pomona, CA
Pinnacle Business Finance, Fife, Washington
*Pioneer Capital Corporation, Addison, Texas
PredictiFund, a subsidiary of Capital Access Network, Inc
Popular Finance, St. Louis, Missouri
Puget Sound Leasing, Seattle, Washington
Radiance-Capital, Tacoma, WA
Rational Technology Solutions, Rolling Meadows, IL
*Reliant National Finance, Jacksonville, Florida
Sandy Springs, Olney, MD
* Securities Equipment Lsg. (SEL, Inc.), Glendora, CA
Sovereign Bank, Melville, New York
Specialty Funding, Albuquerque, NM
*Studebaker-Worthington Leasing, Corp., Jerico, NY
(part of sale from Main Street Bank to Ascentium Capital)
Sun Trust Equipment Finance & Leasing, Baltimore, Maryland
*SunBridge Capital, Mission, Kansas
Suncoast Equipment Funding Corp., Tampa, Florida
TCF Equipment Finance, Minnetonka, Minnesota
TechLease, Morgan Hill, California
*Tennessee Commerce Bank, Franklin, Tennessee
Textron Financial
*Triad Leasing & Financial, Inc., Boise, Idaho
*TriStar Capital, Santa Ana, California
*Union Capital Partners, Midvale, Utah
US Bank, Manifest Funding, Marshall, Minnesota
(new requirement: large yearly funding)
US Bank, Middle-Market, Portland, Oregon
Velocity Financial Group, Rosemont, Illinois
VenCore, Portland, Oregon (former company Len Ludwig)
*Vision Capital, San Diego, California
Wachovia Bank Leasing
*Warren Capital, Novato, California
*Washington Mutual Financial
Western Bank, Devils Lake, ND
*Westover Financial, Inc., Santa Ana, California

(Note: Should a company policy have changed, please contact kitmenkin@leasingnews.org)

Funders looking for new Brokers:
http://www.leasingnews.org/Funders_Only/New_Broker.htm
[headlines]
--------------------------------------------------------------
California's SB 197 Finally Will Allow Lenders
to Pay Some Unlicensed Brokers
By Tom McCurnin
Leasing News Legal Editor
But Permission to Pay Unlicensed Brokers Comes With a Cost, as Broker May Not Be an Entity and May Not Participate in Negotiating Transaction
I think it was Thomas Jefferson that said "Half a measure is better than none." But this proverb, as applied to the proposed changes in SB 197 might disprove Jefferson's concept. Leasing News would like to hear from readers whether they support California's SB 197 bill which allows the payment of commissions to some unlicensed brokers.
Facts:
California currently has a provision which makes it illegal for a licensee to pay an unlicensed broker.
In February, 2015, California Senator Marty Block (D. San Diego) introduced a bill (SB 197) which would remove the prohibition against financial licensees from paying all unlicensed brokers. So far, so good.
However, on August 20, August 27, and August 31, there were amendments added, adding three really important technicalities to the Bill. It now goes to second reading and most likely this time will be passed by the legislature.
First, the commission can only be paid to a "person," and the bill removes the word "company" from the body of the bill. Therefore, California licensed lenders may not pay a commission to an unlicensed company, only to an unlicensed person. I've speculated below why this occurred, but honestly is anyone's guess.
Second, the unlicensed "person" that acts as a broker is specifically prohibited from doing 8 things, which, of course, every broker does—gathering financial information, negotiating the terms, and communicating approvals to the borrower. *So all a person who acts as a broker can legally do is refer the borrower to the licensee. Essentially, the Department wants industry conduct to change, from that a "broker" to that of a referring agent. Again, I have my guesses why this provision was added.
Third, the interest rate for the deal must be less than 36%. The bill does not require the percentage rate to be disclosed in the documents. I also have my guess why this was added.
Why This Bill Should Be Supported
This bill finally throws a bone to those individual unlicensed brokers who work to refer business to licensed lenders and allows a licensee to pay the unlicensed person a commission. Although it leaves unlicensed companies without the same protection, this half measure appears to be better than none. But the exemption to individual brokers comes at a steep price—the unlicensed brokers are legally required to stay out of the transaction, a concept which is generally opposite most broker business models. Unlicensed brokers will be required to act merely as referral sources and not interject themselves into the transaction.
And if the unlicensed brokers do get involved in the transaction, the amendments provide for specific penalties against them. Previously, there was no specific authority on the part of the Department of Oversight to enforce provisions of the Financial Code against unlicensed brokers, although it was understood that unlicensed brokers acting in the capacity of a broker or lender were violating the law and could be subject to a cease and desist order. So this amendment provides specific teeth where none previously existed, except by inference.
Finally, the 36% interest cap is probably not relevant for most leases, but does provide an interesting step by the Department of Oversight, who has heretofore refrained from mentioning interest rate caps. Is this foray into interest rates foreshadowing a future interest rate cap? Must the interest rate be disclosed in the document? Arguably not, because this is only for loans which are brokered in this fashion, but what is the next step on this slippery slope?
Why This Bill Should Not Be Supported.
The argument for not supporting SB 197 goes something like this.
Allowing licensed lenders to pay an unlicensed individual broker while a noble goal, comes at too high a price.
First, it does nothing to help the unlicensed companies which broker loans to licensed lenders. No explanation is offered why this distinction exists.
Second, the limit of a 36% interest rate while not terribly relevant to most commercial loans and capital leases, is relevant to commercial pay day lenders and other commercial lenders that use brokers and often have rates in excess of the new cap. I am also concerned that by adopting an interest rate cap in this type of transaction would carry over to other transactions. Interest rate caps, like price controls, serve only to reduce the supply of the regulated commodity, in this case, credit. It might be better to leave the matter alone.
Third, the interest rate cap mentions nothing about whether or not the rate must be disclosed. The statute in its present form only requires rate disclosure for consumer loans, similar to Regulation "Z" for banks. Is an interest rate disclosure requirement going to be enforced by the courts or the Department of Oversight? Again, it might be better to leave this statute alone.
While Senator Block's Bill certainly is well intentioned and will throw a bone to those unlicensed individual brokers to refer deals to licensed lenders, it does little to solve the whole problem, and the additions relative to the interest rate cap remain problematic and uncertain.
My Conclusion
Thomas "Bert" Lance of the Carter administration who popularized the phrase, "If it ain't broke, don't fix it." I supported the Department of Oversight's ban on compensating unlicensed brokers, because of the shady practices and lack of oversight the Department had against some of these brokers.
In general, licensing is good thing for everyone, so that no unlicensed entity can gain a competitive advantage over the entities which are licensed and follow the rules.
The 36% limit to interest rates is puzzling for me. Interest rate caps, like price controls, simply shut off a supply of credit to a sector of the population. And how is the law to be enforced or the borrower to know his/her rights if the interest rate is not disclosed? Currently, there is no interest rate cap, nor any requirement to disclose the rates for commercial loans. I fear this provision might be wrongly interpreted or extended.
So I am generally opposed to the Bill. The trade-off for allowing some small portion of small time brokers to receive a referral fee appears to be too high a price for the rest of us.
* Prohibits:
(1) Participating in any loan negotiation.
(2) Counseling or advising the borrower about a loan.
(3) Participating in the preparation of any loan documents, including credit applications.
(4) Contacting the licensee on behalf of the borrower other than to refer the borrower.
(5) Gathering loan documentation from the borrower or delivering the documentation to the licensee.
(6) Communicating lending decisions or inquiries to the borrower.
(7) Participating in establishing any sales literature or marketing materials.
(8) Obtaining the borrower's signature on documents.
Latest Amended Version
http://leginfo.legislature.ca.gov/faces/billVersions
CompareClient.xhtml?bill_id=201520160SB197
Tom McCurnin is a partner at Barton, Klugman & Oetting
in Los Angeles, California.
Tom McCurnin
Barton, Klugman & Oetting
350 South Grand Ave.
Suite 2200
Los Angeles, CA 90071
Direct Phone: (213) 617-6129
Cell (213) 268-8291
Email: tmccurnin@bkolaw.com
Visit our web site at www.bkolaw.com

Previous Tom McCurnin Articles:
http://www.leasingnews.org/Conscious-Top%20Stories/leasing_cases.html
[headlines]
--------------------------------------------------------------


[headlines]
--------------------------------------------------------------
Correction--Addition--NAELB Atlanta Conference
September 11-12, Atlanta Marriott Marquis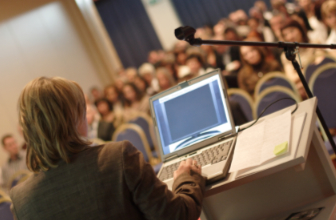 The 2015 Eastern Regional Meeting of the National Association of Equipment Leasing Brokers will feature the following exhibitors:
360 Equipment Finance
Amerisource Funding
Bankers Capital
Blue Bridge Financial LLC
Bryn Mawr Funding
Channel Partners Capital
CLFP Foundation
Equipment Data Associates (EDA)
Financial Pacific Leasing, Inc.
First Federal Leasing
Fora Financial
Huntington Technology Finance
InstaCOVER
Marlin Business Services Corp.
Maxim Commercial Capital
NCMIC Finance Corporation
North Mill Equipment Financing LLC
Pacific Western Equipment Finance
Pawnee Leasing Corporation
Preferred Business Solutions
Quality Leasing Co., Inc.
RapidAdvance
RLC Funding
TEAM Funding Solutions
TradeRiver USA
VFI Corporate Finance
World Business Lenders
In addition, non-members who attend will get 50%
of Conference Registration Fee towards the cost of dues
if they join NAELB with 30 days of the conference.
Registration Fees:
Broker Member: $125.00
Additional Broker Member: $115.00
Associate Member: $260.00
Additional Associate Member: $200.00
Funder Member: $260.00
Additional Funder Member: $200.00
Broker Non-Member: $200.00
Associate Non-Member: $360.00
Funder Non-Member: $360.00
Registration/Agenda/Showcase/Exhibits

In case you are not attending to meet exhibitors or here the speakers and panel discussions, as well as meeting fellow colleagues, Dwight Galloway will be giving a report for Leasing News.



Dwight Galloway
SVP Broker Funding
RLC Funding
Columbia, South Carolina

[headlines]
--------------------------------------------------------------
Leasing Industry Help Wanted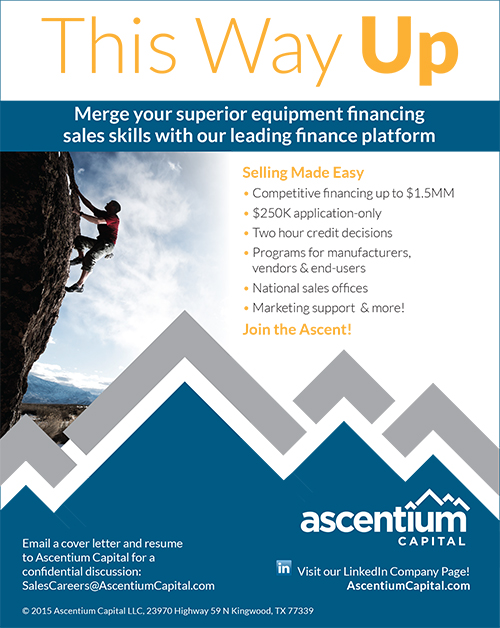 Join Our Incredible Sales Team

The right candidate will have 5+ years of sales experience in the equipment finance industry, current relationships and opportunities, and experience originating, building, and managing vendor programs. For more information, and to find out if Quail is a good fit for you,
click here.
For information on placing a help wanted ad, please click here:
http://www.leasingnews.org/Classified/Hwanted/Hwanted-post.htm

Please see our Job Wanted section for possible new employees.
[headlines]
--------------------------------------------------------------
The List---August, 2015
-- Mergers, Acquisitions & Changes
"The Good, the Bad and the Ugly"--

Integrity Financial Services, Murray, Utah (08/15)
Counter Sues $50,000 Judgement
http://leasingnews.org/archives/Aug2015/8_24.htm#bbc
On Deck, New York, New York (08/15) Hit with Several Law Suits Regarding Alleged Misstatements of Profitability http://leasingnews.org/archives/Aug2015/8_19.htm#ondeck
Apple, Cupertino, California (08/15) Moves to Direct Financing
http://leasingnews.org/archives/Aug2015/8_19.htm#apple
Marlin Business Services, Mount Laurel, New Jersey (08/15)
Misses Q2 EPS by 3c
http://leasingnews.org/archives/Aug2015/8_06.htm#marlin
http://leasingnews.org/archives/Aug2015/8_06.htm#marlinceo
http://leasingnews.org/archives/Aug2015/8_10.htm#marlin
Warren Capital, Novato, California (08/05) Receiver Proposals $2.2 Million Settlement for Investors/28 cents on the dollar
Marlin Business Bank, Salt Lake City, Utah (08/05)
"apply online for loans of up to $100,000 in a matter of minutes"
http://leasingnews.org/archives/Aug2015/8_04.htm#marlin
Alphabetical
http://www.leasingnews.org/list_alpha_new.htm
Chronological
http://www.leasingnews.org/list_chron_new.htm

[headlines]
--------------------------------------------------------------

The Profit Analyst Ep 01 – 'Welcome To The Profit Analyst'
Anyone who wants to learn more, and apply what they learn by working with financial documents of real companies, can register free for a limited time in our online Profit Analyst course at openadvance.com.

[headlines]
--------------------------------------------------------------
A Growing Trend: Electronic Chattel Paper
By Matt Evans, Esq.
As technology rapidly expands and becomes more accessible, usage of electronic chattel paper is only going to increase. This article will address possible areas for confusion concerning electronic chattel paper.
What is electronic chattel paper and why is it important? First, do not forget, that a lease of equipment or an equipment finance agreement constitutes chattel paper.
(1) What is electronic chattel paper? It is a file on a computer, data on a server or in other words a document existing in solely electronic format.
(2) Is my PDF or scanned copy of a lease or electronically signed lease agreement electronic chattel paper? No, a document in this form, although in an electronic format, is not electronic chattel paper. For example, a lease scanned into PDF format or sent electronically over an email, printed out and manually signed then scanned and sent in a PDF format back to sender is not electronic chattel paper. Chattel paper in such format is still traditional non-electronic, tangible chattel paper as it is not data existing on a computer. Once a document is produced in physical form it is no longer electronic chattel paper unless it contains certain acknowledgments identifiable on the document.
(3) How do I gain priority if I am purchasing or lending against electronic chattel paper? Possession with non-electronic chattel paper is the critical inquiry. Possession provides priority and critical rights to the chattel paper. With electronic chattel paper, the Uniform Commercial Code puts control of electronic chattel paper on the same footing as possession of non-electronic chattel paper. The Uniform Commercial Code states that a purchaser or lender has control of electronic chattel paper if a "system employed for evidencing the transfer of interest in the chattel paper reliably establishes the purchaser or lender as the person to which paper was assigned." Certain software in the marketplace can satisfy the safe harbor provision found under UCC 9-105 (b).
(4) What are the benefits of using electronic chattel paper? Ease of doing business, i.e., documents can be sent, signed, stored, and stored on a data vault all in one online database. This can include certain validation procedures, akin to a notary acknowledgement, that can ensure the signatory is the intended individual. These validation procedures when combined with the data vaulting technology can ensure that the electronic chattel paper original is retained and held by the party claiming ownership and can promote transferability and assignment with ease.
When assigning or selling a deal, this presents distinct advantages. A "data trail" can be produced and it can show all actions related to the electronic chattel paper.
(5) Disadvantages to electronic chattel paper? As with any new technology, a learning curve is always present. However, market trends all forecast the use of electronic chattel paper is on the rise. Many in our industry have often gotten used to utilizing "paper" documents. One point of continued concern in our current environment is data security. Data hacks and security breaches can be of potential concern. However, many industry experts think that this risk can be addressed with certain protocols and safeguards resulting in the benefits outweighing the risks.
In the long run, it is likely that the cost of switching to new software, learning and training new procedures and increased data security protocols will likely increase the usage of electronic chattel paper. So get ready...it is on the horizon.
Matt Evans
205.251.8302
Matt@leaselawyer.com
Marks & Associates, P.C.
400 Century Park South, Suite 100
Birmingham, Alabama 35225
"Reprinted with permission from Marks & Associates, PC Newsletter"

(Leasing News provides this ad as a trade for appraisals and equipment valuations provided by Ed Castagna)
[headlines]
--------------------------------------------------------------
Rottweiler/Retriever
Des Monies, Iowa

Princess
Age: 11 years
Sex: Female
Size: Large
Color: Black/Tan
Spayed
Declawed: No
Housetrained: Yes
No Dogs
No Cats
No Small Kids
Location: foster
"Princess is a sweet senior who would really like a quiet home to spend her golden years in. She came to Furry Friends Refuge when her owner died. She does not do well with cats and dogs, and would need to go to a home without them. Princess also does not do well with small children and needs to go to a home with older children, a meet and greet would be required. She knows commands like sit and shake. She really is a lovely dog who just wants a forever home. She walks well on a leash and is a staff and volunteer favorite. Princess is sponsored by the wonderful people at the Keg Stand, so there is no fee to adopt her!"
Furry Friends Refuge has two locations:
♦ 1211 Grand Ave., West Des Moines, IA 50265; (515) 222-0009.
Hours:
Monday through Friday: 10 a.m. to 2 p.m., and 4 to 8 p.m.
Saturday/Sunday: 11 a.m. to 3 p.m.
♦ 1723 Grand Ave., Des Moines, IA 50309; (515) 697-0009
Monday through Friday: 10 a.m. to 2 p.m., and 4 to 8 p.m.
Saturday/Sunday: 11 a.m. to 3 p.m.
Adoption questions:
adoptions@furryfriendsrefuge.org
Adopt a Pet
http://www.adoptapet.com/
[headlines]
--------------------------------------------------------------
Marketing: Generate Leads, Build Authority and Showcase your expertise with your own lease blog. Don't have the time? We do it for you. Complete turnkey blog setup and/or content only provided by leasing expert for leasing companies. Email for free evaluation
stu@p2plendingexpert.com
SAWBUX: a different kind of marketing firm. Built by deal guys for deal guys, we drive sales and create winning brands. Contact: EMAIL
(Leasing News provides this ad as a trade for investigative
reporting provided by John Kenny)
[headlines]
--------------------------------------------------------------

News Briefs----
NACM's Credit Managers' Index Drops Nearly Two Points in August
http://www.prweb.com/releases/2015/08/prweb12931732.htm
Hotels Fight Back Against Sites Like Expedia and Priceline
http://www.nytimes.com/2015/09/01/business/hotels-direct-booking-online-travel-sites.html?src=me&_r=0
Turmoil in China, weak inflation may open door for
more stimulus from European Central Bank
http://www.usnews.com/news/business/articles/2015/09/01/wobbly-euro-economy-may-get-bigger-push-from-central-bank

Join Our Incredible Sales Team

The right candidate will have 5+ years of sales experience in the equipment finance industry, current relationships and opportunities, and experience originating, building, and managing vendor programs. For more information, and to find out if Quail is a good fit for you,
click here.

[headlines]
--------------------------------------------------------------




--You May Have Missed It
"Catfishging" on the Warrior River


[headlines]
--------------------------------------------------------------

SparkPeople--Live Healthier and Longer

Best and Worst Sushi Choices
How to Eat Healthy at a Sushi Restaurant
http://www.sparkpeople.com/resource/nutrition_articles.asp?id=1993
[headlines]
--------------------------------------------------------------
Baseball Poem
I Love Baseball
(anonymous)
Baseball is a game I love
And one I'm always dreaming of.
I play it in summer and spring
To enjoy the fun that these days bring.
Practice makes perfect is what they say,
So all work hard to be this way.
Basics and fundamentals, the coaches repeat,
Are the keys to avoid defeat.
Day in, day out, coaches encourage the team
In order to fufill the players' dream.
The goal is to win championships
And, along the way, everlasting friendships.
Many players act like kings
Once they receive state championship rings.
But the humble, gracious ones thank the Lord,
For giving them the talents for this award.
Losing shouldn't be a shame,
For a team can't win every game.
This is hard for many to bear,
But we know life isn't always fair.
When the game is over and all is done,
The team will reflect and say, "Oh, what fun!"
Despite much pain and heart-felt sorrow,
We will work together to face tomorrow.
When the season is finished,
And time for playing is diminished,
The players return home to think of
What they will do without this game they love.


[headlines]
--------------------------------------------------------------
Sports Briefs----
Tim Tebow, Matt Barkley get one more chance to impress
http://www.usatoday.com/story/sports/nfl/eagles/2015/09/01/tim-tebow-matt-barkley-philadelphia-eagles-chip-kelly-sam-bradford/71506592/
Bridges, gardens and a brew pub: New St. Louis stadium details revealed
http://www.stltoday.com/news/local/metro/bridges-gardens-and-a-brew-pub-new-stadium-details-revealed/article_d1805dfc-d300-5e32-b69e-2e0fa41384cf.html
[headlines]
--------------------------------------------------------------


California Nuts Briefs---

Santa Clara County has nation's strongest job market — by far
http://www.siliconbeat.com/2015/09/01/santa-clara-county-has-nations-strongest-job-market-by-far/
California Bar Announces Franchise Specialty Exam
http://www.bluemaumau.org/14654/california_ba
r_announces_franchise_specialty_exam
Rescued hiker tells how she survived nine days lost, injured in Sierra National Forest
http://www.sacbee.com/news/local/article33266379.html

[headlines]
--------------------------------------------------------------


"Gimme that Wine"

http://www.youtube.com/watch?v=EJnQoi8DSE8

Lower Alcohol Question Dunn and Dusted
http://www.wine-searcher.com/m/2015/08/lower-alcohol-question-dunn-and-dusted
Crowd Funds 10,000 Cultivars Randall Grahm's Popelouchum Vineyard project draws $167K in first month
http://www.winesandvines.com/template.cfm?
section=news&content=157077
ZD Wines Prepares for 50th Anniversary by Harvesting Fruit for First Sparkling Wine
http://www.winebusiness.com/newReleases/?go=getArticle&dataid=157049
Alibaba Brings the Taste of Napa Valley Wine to China
http://www.bloomberg.com/news/articles/2015-09-01/china-s-thirst-lures-alibaba-to-napa-valley-wine-country
Ex-quarterbacks Dan Marino and Damon Huard start a high-scoring winery
http://fortune.com/2015/08/28/dan-marino-damon-huard-winery/


Free Mobile Wine Program
http://leasingnews.org/archives/Feb2010/2_26.htm#mobile
Wine Prices by vintage
http://www.winezap.com
http://www.wine-searcher.com/
US/International Wine Events
http://www.localwineevents.com/
Leasing News Wine & Spirits Page
http://two.leasingnews.org/Recommendations/wnensprts.htm

[headlines]
----------------------------------------------------------------
This Day in American History
1721 - The Boston Gazette advertised a Camel would be exhibit for sale:
"African camel...7 feet high and 12 feet long."
1776 - The Hurricane of Independence makes landfall. Between this day and 9 September it will kill 4,170 people from North Carolina to Nova Scotia.
1780 - British intelligence officer Major John André was hanged as a spy in Tappan, New York. Captured on his return to New York City by American militiamen fighting in the War of Independence, Major André was found to have papers hidden in his boot concerning West Point. General George Washington designated a board of officers to hear the case which, after finding André guilty of spying, sentenced him to death. More disturbing news was uncovered during the process of the investigation. The papers carried by the British officer had been given to him by Brigadier General Benedict Arnold of the Continental Army, recently appointed commandant of the fort at West Point. Since May 1779, Arnold, motivated by greed, by his opposition to the French alliance of 1778, and by his resentment towards authorities who had reprimanded him for irregularities during his command in Philadelphia, had maintained a secret correspondence with Major André. On September 21, Arnold had agreed to surrender West Point to the British in exchange for 20,000 pounds. West Point, at the time, was a major fort that defended the major water transportation for the area.
(Lower half of: http://memory.loc.gov/ammem/today/oct02.html )
1789 – US Treasury Department was founded, established by an Act of Congress to manage revenues. Alexander Hamilton was the first Secretary of the Treasury.
1833 – Oberlin College in Ohio was founded.
1849 – Birthday of Albert G. Spalding (1849-1915) in Byron, IL. Former baseball player and founder of Spalding Sporting Goods Company, he had an 8 year MLB career during which his record as a pitcher was 252–65 with a 2.14 ERA. His career batting average was .313. He later called for the commission that investigated the origins of baseball and credited Abner Doubleday with creating the game. He also wrote the first set of official baseball rules. He was elected to the Baseball Hall of Fame in 1939.
1859 – A solar super storm effected electrical telegraph service.
1862 – After Pope's defeat at Second Bull Run, President Lincoln reluctantly restored Gen. McClellan to full command.
1864 - The forces of Union General William T. Sherman march into Atlanta, Georgia-one day after the Confederates evacuate the city.
1866 - J. Osterhoudt of New York City obtained a patent for an "improved method of opening tin cans." The can had a projecting lip and a key could open it.
1871 - Birthday of Cordell Hull (1871-1955), Pickett County, TN. American statesman who served in both houses of the Congress and as Secretary of State. It was Hull who opened the very late letter on Sunday, December 7, 1941 given him by Japanese diplomats, declaring that negotiations between the two countries were ended. Noted for his contributions to the "Good Neighbor" policies of the US with regard to countries of the Americas and to the establishment of the United Nations.
1874 - Birthday of Edward H. "Boss" Crump (1874-1954), Holly Springs, MS. Democrat Mayor of Memphis, 1910-16, 1939; delegate to Democratic National Convention from Tennessee; House Representative, 1931-35 (Tennessee 10th District, 1931-33 and 9th District, 1933-35); member of Democratic National Committee, 1936-45.
http://www.bartleby.com/65/e-/E-Crump-Ed.html
http://kids.infoplease.lycos.com/ce6/people/A0827280.html
http://bioguide.congress.gov/scripts/biodisplay.pl?index=C000955
1885 - 150 white miners in Rock Springs, Wyoming, brutally attack their Chinese coworkers, killing 28, wounding 15 others, and driving several hundred more out of town. The miners working in the Union Pacific coal mine had been struggling to unionize and strike for better working conditions for years. But at every juncture the powerful railroad company had bested them. Searching for a scapegoat, the angry miners blamed the Chinese. The Chinese coal miners were hard workers, but the Union Pacific had initially brought many of them to Rock Springs as strikebreakers, and they showed little interest in the miners' union. The Rock Springs massacre was symptomatic of the anti-Chinese feelings shared by many Americans at that time. The Chinese had been victims of prejudice and violence ever since they first began to come to the West in the mid-nineteenth century, fleeing famine and political upheaval. Widely blamed for all sorts of social ills, the Chinese were also singled-out for attack by some national politicians who popularized strident slogans like "The Chinese Must Go" and helped pass an 1882 law that closed the U.S. to any further Chinese immigration. In this climate of racial hatred, violent attacks against the Chinese in the West became all too common, though the Rock Springs massacre was notable both for its size and savage brutality.
1885 - Ruth Bryan Owen Rohde birthday, Jacksonville, FL. She was a former United States Ambassador to Denmark; member of the House of Representatives from 1929-1933, and first woman elected from the deep South. Her accomplishments as U.S. Representative include the farsighted proposals to designate the Florida Everglades as a national park and to establish a cabinet-level department to oversee the health and welfare of families and children. She lost her reelection in 1932 because she favored prohibition, although later she voted for its repeal because that was what her constituents wanted. Rohde was appointed U.S. Minister to Denmark in 1933 by President Franklin D. Roosevelt. She resigned from the Foreign Service (1936) to marry a second time, a Danish citizen. Her marriage to a Dane gave her dual citizenship according to Danish law and an impossible conflict as a U.S. ambassador. President Harry Truman appointed her alternate U.S. delegate (1949) to the U.N. General Assembly where she chaired the executive committee of the UN Speakers Research Committee. RBOR received the Distinguished Service Medal from King Frederik of Denmark (1954). RBOR authored six books. Politically, she is best known, however for the grueling 10,000 mile campaign up and down the coast of Florida in her winning campaign for the Fourth District Congressional seat in 1928. After she won election, her opponents challenged her by claiming that she had forfeited her American citizenship under a law passed in 1907 when she married a British subject, Reginald Owen in 1910. The 1922 Cable Act, one of a series to right the wrongs of the 1907 law, enabled her to be re-naturalized, but her opponents claimed it did not meet the seven year PRIOR citizenship requirement for a congressional representative. The 1907 law stripped a native-born U.S. woman of her citizenship if she married a citizen of another nation. No such outrageous actions were taken against men who married foreign women - in fact, their marriage conferred U.S. citizenship on their wives! The House ethics committee allowed her to be seated after an emotional appeal and a LOGICAL one. She was, after all, BORN an American. Her case focused national attention on the grossly unfair laws affecting women. The law had been changed but even such people as heiress Barbara Hutton and renowned news correspondent Dorothy Thompson had lost their citizenship because of the appalling law and were unable to regain it because there was no retroactive elimination. By the way, Rohde was the eldest daughter of William Jennings Bryan, noted U.S. political figure and a candidate for the presidency; a daughter but not his clone. While serving as U.S. Representative, she astonished pundits by voting for tariffs on imports, a policy her father had vehemently opposed.
http://everglades.fiu.edu/reclaim/bios/owen.html
1890 - Birthday of Groucho Mark (1890-1977), born Julius Henry Marx at New York City. Comedian, who along with his brothers, constituted the famous Marx Brothers. The Marx Brothers began as a singing group and then acted in such movies as "Duck Soup" and "Animal Crackers". During the '40s and '50s, Groucho was the host of the television and radio show "You Bet Your Life."
1895 - Birthday of comedian Bud Abbott (1895-1974), born William Alexander Abbott, Asbury Park, NJ. http://tomahawk.tigerx.com/people/abbott.htm
http://www.bestbuy.com/movies/Artist.asp?cid=21&m=270 y Pk NJ ,)
1901 – Vice President Theodore Roosevelt uttered the famous phrase, "Speak softly and carry a big stick" at the Minnesota State Fair.
1901 – Adolph Rupp (1901-77) was born in Halstead, KS. One of the most successful coaches in the history of American college basketball, Rupp is ranked 4th in total victories by a men's NCAA Division I college coach, winning 876 games in 41 years of coaching. Rupp is also second among all men's college coaches in all-time winning percentage (.822). He coached the University of Kentucky from 1930-72 and he was enshrined in the Naismith Memorial Basketball Hall of Fame on April 13, 1969.
1912 – Arthur Rose Eldred was awarded the first Eagle Scout of the Boy Scouts.
1917 – Cleveland Amory (1917-97), author and critic, was born in Nahant, MA.
1919 – Birthday of dancer, actress Marge Champion, Los Angeles, CA.
1928 – African-American DeFord Bailey (1899-1982) cut eight masters at Victor Records Studios in Nashville. Three songs were issued, marking the first studio recording sessions in the place now known as Music City, USA. On December 6, 1925, DeFord won second place with his rendition of "It Ain't Gonna Rain No More" in a French harp contest on radio station WDAD. Soon after, Bailey made his first appearance on WSM Radio, after overcoming some racial opposition from the station's director. The young black performer was given the title "Harmonica Wizard." Bailey played a role in the naming of the "Grand Ole Opry." In 1926, the WSM Barn Dance followed an hour of symphonic music, and one evening its programming concluded with a selection by a young composer from Iowa reproducing the sound of a train. Bailey opened the country music program with his rendition of "Pan American Blues." The difference in the musical genres caused the director, George D. "Judge" Hay, to observe, "For the past hour we have been listening to music taken largely from grand opera; from now on we will present 'The Grand Ole Opry.'" Bailey toured with other stars of the Opry, including Roy Acuff, Uncle Dave Macon, Bill Monroe, and others. During his travels throughout the South in the 1930s, he was well received by the country music public, although racial segregation laws caused Bailey problems in hotels and restaurants. To get a hotel room, on some occasions either he posed as a baggage boy for the white performers or pretended to be Uncle Dave Macon's valet. In April of 1927, Bailey teamed with the black Golden Echo Quartet to make his first recordings of "Pan American Express" and "Hesitation" for Columbia Records in Atlanta. The Columbia recordings were never released. Two weeks later he recorded eight titles for Brunswick label in New York. On October 2, 1928, DeFord recorded for Victor records during a Nashville session. "Ice Water Blues/Davidson County Blues" became so popular that the Victor label released it three times.
http://www.tnstate.edu/library/digital/bailey.htm
http://www.tnstate.edu/library/digital/bailey.htm
1929 - Guitarist Howard Roberts (1929-92) birthday, Phoenix, AZ. http://www.riffinteractive.com/expguitar/HowardRoberts1.htm
http://www.utstat.utoronto.ca/mikevans/hroberts.html
http://www.utstat.toronto.edu/mikevans/hroberts/sounds/discography.html
http://www.utstat.toronto.edu/mikevans/hroberts/sounds/side70s.html
1929 - Birthday of Moses Gunn (1929-93) at St. Louis, MO. The 1981 winner of the NAACP Image Award for his performance as Booker T. Washington in the film "Ragtime". His appearances on stage ranged from the title role in "Oth­ello" to Jean Genet's "The Blacks".He received an Emmy nomina­tion for his role in "Roots" and was awarded several Obies for off-Broadway performances. On film, he appeared in "Shaft" and "The Great White Hope".
1929 - "The National Farm and Home Hour", which gave rural Americans information about farm products, growing crops, farm animal care and useful household tips, debuted on NBC radio. "The Stars and Stripes Forever" opened the show. Don Ameche and Raymond Edward Johnson were featured, along with music and entertainment by The Cadets male quartet, Jack Baus and The Cornbusters and Mirandy of Persimmons Holler. "The National Farm and Home Hour" was sponsored by Montgomery Ward (or, Monkey Ward's, as we used to call it).
1932 – Arnold Greenberg (1932-2012), the founder of Snapple, was born in Brownsville, Brooklyn, NY.
1933 - "Red Adams" was heard for the first time on NBC radio. Later, the program was retitled, "Red Davis", starring Burgess Meredith, "Forever Young" and, finally, "Pepper Young's Family", starring Mason Adams. Radio listeners kept listening through all the changes until 1959.
1935 - Birthday of Robert H. Lawrence, Jr., (1935-67) in Chicago's South Side. He was named the first black astronaut when he was selected by the Air Force for space flight training in 1966. Lawrence graduated from Englewood High School and earned a B.S in chemistry from Bradley University in 1956. He joined the Air Force and completed a doctorate in physical chemistry at Ohio State University. He died in a plane crash on Dec. 8, 1967, at Edwards Air Force Base in California before the start of his space mission. On August 30, 1983, Guion (Guy) S. Bluford, Jr. became the first African-American astronaut to make a space flight. Robert H. Lawrence School in Chicago's Jeffrey Manor neighborhood is named in his memory. http://www.floridatoday.com/space/explore/stories/1997b/102897b.htm
http://stargate.1usa.com/stamps/articles/artic006.htm
1935 - Perhaps the most intense hurricane ever to hit the U.S. struck the Florida Keys with 200 mph winds. The hurricane produced a fifteen foot tide and waves thirty feet high. 400 persons perished in the storm on that Labor Day. The barometric pressure at Matecumbe Bay, FL hits a record low for the U.S. of 26.35 inches.
1937 - Ronald Reagan, just 26 years old, made his acting debut with the Warner Brothers release of "Love is in the Air".
1937 – Peter Ueberroth, the former commissioner of Major League Baseball and the Chairman of the 1984 Los Angeles Olympics, was born in Evanston, IL. Under Ueberroth's leadership and management, the first privately financed Olympic Games resulted in a surplus of nearly $250 million. This was subsequently used to support youth and sports activities throughout the United States. Coincidentally, he was born on the day on which the founder of the modern Olympic Games, Baron Pierre de Coubertin, died. Just as Ueberroth was taking office as Commissioner, the Major League Umpires Union was threatening to strike the postseason. Ueberroth managed to arbitrate the disagreement and had the umpires back to work before the League Championship Series were over. The next summer, Ueberroth worked behind the scenes to limit a players' strike to one day before a new labor agreement was worked out with the Players Association. During the course of his stint as commissioner, Ueberroth reinstated two Hall of Famers, Willie Mays and Mickey Mantle, who had been banned from working for Major League Baseball by Kuhn because of their associations with gambling casinos. Also, Ueberroth suspended numerous players because of cocaine use, negotiated a $1.2 billion television contract with CBS, and initiated the investigation against Pete Rose's betting habits. In 1985, Ueberroth's first full year in office, the League Championship Series expanded from a best-of-five series to a best-of-seven series. At his urging, the Chicago Cubs chose to install lights at Wrigley Field rather than reimburse the leagues for lost night-game revenues. Ueberroth then found a new source of income in the form of persuading large corporations to pay for the privilege of having their products endorsed by Major League Baseball.
1939 - "Flying Home" was recorded by Benny Goodman and his six-man-band -- for Columbia Records. It became his "signature" tune. He had two black musicians, Teddy Wilson on piano and Lionel Hampton on vibraphone. Goodman was the first to break the white-black musician barrier in the early 1930's and the first major band and group to include both black and white musicians playing together, especially in lead positions.
1944 - Navy pilot and future President George Herbert Walker Bush was shot down by Japanese forces as he completed a bombing run over the Bonin Islands. Bush was rescued by the crew of the U.S. submarine Finback; his two crew members, however, died.
1944 - LEE, DANIEL W., Medal of Honor.
Rank and organization: First Lieutenant, U.S. Army, Troop A, 117th Cavalry Reconnaissance Squadron. Place and date: Montreval, France, 2 September 1944. Entered service at: Alma, Ga. Born: 23 June 1919, Alma, Ga. G.O. No.: 14, 4 February 1946. Citation: 1st Lt. (then 2d Lt. ) Daniel W. Lee was leader of Headquarters Platoon, Troop A, 117th Cavalry Reconnaissance Squadron, Mechanized, at Montreval, France, on 2 September 1944, when the Germans mounted a strong counterattack, isolating the town and engaging its outnumbered defenders in a pitched battle. After the fight had raged for hours and our forces had withstood heavy shelling and armor-supported infantry attacks, 2d Lt. Lee organized a patrol to knock out mortars which were inflicting heavy casualties on the beleaguered reconnaissance troops. He led the small group to the edge of the town, sweeping enemy riflemen out of position on a ridge from which he observed 7 Germans manning 2 large mortars near an armored half-track about 100 yards down the reverse slope. Armed with a rifle and grenades, he left his men on the high ground and crawled to within 30 yards of the mortars, where the enemy discovered him and unleashed machine-pistol fire which shattered his right thigh. Scorning retreat, bleeding and suffering intense pain, he dragged himself relentlessly forward He killed 5 of the enemy with rifle fire and the others fled before he reached their position. Fired on by an armored car, he took cover behind the German half-track and there found a panzerfaust with which to neutralize this threat. Despite his wounds, he inched his way toward the car through withering machinegun fire, maneuvering into range, and blasted the vehicle with a round from the rocket launcher, forcing it to withdraw. Having cleared the slope of hostile troops, he struggled back to his men, where he collapsed from pain and loss of blood. 2d Lt. Lee's outstanding gallantry, willing risk of life, and extreme tenacity of purpose in coming to grips with the enemy, although suffering from grievous wounds, set an example of bravery and devotion to duty in keeping with the highest traditions of the military service
1945 - Aboard the USS Missouri in Tokyo Bay, Japan formally surrenders to the Allies, bringing an end to World War II. By the summer of 1945, the defeat of Japan was a foregone conclusion. The Japanese navy and air force were destroyed. The Allied naval blockade of Japan and intensive bombing of Japanese cities had left the country and its economy devastated.
1945 - Birthday of singer/songwriter Don McLean, New Rochelle, NY.
http://www.don-mclean.com/
http://rupertsrecords.tripod.com/intro.htm
1945 – Vietnam declared its independence, forming the Democratic Republic of Vietnam.
1946 - Birthday of singer Freddie Jackson, Harlem, NYC.
http://www.delafont.com/music_acts/freddie-jackson.htm
1946 - Birthday of accordion player Jo-EL Sonner, Rayne, LA.
http://www.texas-sounds.com/artists/joelsonnier/joelsonnier.htm
http://www.louisianamusicfactory.com/showoneprod.asp?ProductID=185
http://www.karmaking.com/artists/flying_buritos/buritos_music.htm
1947 - Yogi Berra becomes first to pinch hit a World Series homer.
http://www.sportingnews.com/archives/worldseries/1947.html
http://www.thebaseballpage.com/past/pp/berrayogi/
http://rinkworks.com/said/yogiberra.shtml
1948 - Donna Karan born Forest Hills, NY. U.S. fashion designer, responsible for the Murphy Brown look - the mix and match wear in soft fabrics in muted colors that allowed an active woman to move comfortably and stay neat all day. She had two terms as chief designer for the Anne Klein line before breaking off to form her own line. Her first stock offering topped $160 million.
http://www.hkbu.edu.hk/~samho/bba/chan-joa/designer.htm
http://aolsvc.aol.teachervision.fen.com/ipa/A0762321.html
http://www.donnakaran.com/
1948 - Birthday of Terry Bradshaw, Hall of Fame football player, sportscaster, Shreveport, LA.
1949 - "Hennnnnnreeeeee! Henry Aldrich!" "Coming, Mother!" The popular radio program, "The Aldrich Family", became one of TV's first hits, as the longtime radio show appeared on NBC-TV for the first time. In addition to being a successful radio transplant, "The Aldrich Family" scored another distinction -- being the very first TV sitcom (situation comedy).
1950 - The temperature at Mecca, CA, soared to 126 degrees to establish a U.S. record for the month of September. The low that morning was 89 degrees.
1950 - Top Hits
"Goodnight Irene" - The Weavers
"La Vie En Rose" - Tony Martin
"All My Love" - Patti Page
"Goodnight Irene" - Red Foley-Ernest Tubb
1950 - This comic strip "Peanuts" by Charles Schultz featured Charlie Brown, Lucy, Linus, Sally, Peppermint Patty and Charlie's dog Snoopy. The last new Peanuts strip was published Feb 13, 2000, the day after Schultz passed from colon cancer.
1950 - "Lux Video Theater," James Mason, Otto Kruger and Gordon MacRae hosted this half-hour dramatic anthology series that aired for seven years on both CBS and NBC. Its famed guest stars included: Robert Stack in "Inside Story" (1951); Peter Lorre in "The Taste" (1952); Grace Kelly in "A Message for Janice" (1952); Edward G. Robinson in "Witness for the Prosecution" (1953) and Esther Williams in "The Armed Venus" (1957).
1951- Birthday of Mark Harmon, football player, but best known as an action in "NCIS," "St. Elsewhere," "Chicago Hope." Born Burbank, CA.
1952 – Birthday of Hall of Fame Tennis Player Jimmy Connors, St. Louis, Mo.
1953 - Brooklyn Dodger Carl Erskine strikes out 14 Yankees in the 50th World Series, establishing a World Series record that stood until 1968 when Bob Gibson of the St. Louis Cardinals struck out 17 Tigers.
http://www.pubdim.net/baseballlibrary/ballplayers/E/Erskine_Carl.stm
http://www.baseball-almanac.com/players/player.php?p=erskica01
1954 - "The Jimmy Durante Show" premiered on TV. Affectionately known as "The Schnozz," Durante hosted a Saturday night variety show with his former vaudeville partner, Eddie Jackson, pianist Jules Baffano and drummer Jack Roth. It alternated with "The Donald O'Connor Show" on NBC and aired for two years.
1954 - "The George Gobel Show" premiers on TV. George Gobel hosted this comedy-variety show for five years on NBC. Chanteuse Peggy King and Jeff Donnell were also on the show, with Eddie Fisher as "permanent guest star." In 1959, Gobel switched networks to CBS and appeared for a year with Joe Flynn, Anita Bryant and Harry von Zell. He played Las Vegas often.
1955 - "Alfred Hitchcock Presents" premiered on TV. Alfred Hitchcock was already an acclaimed director when he began hosting this mystery anthology series that aired on CBS and NBC for 10 years. Each episode began with an introduction by Hitchcock, the man with the world's most recognized profile. Hitchcock directed about 22 episodes of the series. Robert Altman was also a director for the series. Among the many stars that appeared on the show are: Barbara Bel Geddes, Brian Keith, Gena Rowlands, Dick York, Claris Leachman, Joanne Woodward, Steve McQueen, Peter Lorre, Dick Van Dyke, Robert Redford and Katherine Ross.
1958 - Top Hits
"It's All in the Game" - Tommy Edwards
"Rock-in Robin" - Bobby Day
"Tears on My Pillow" - Little Anthony & The Imperials
"Bird Dog" - The Everly Brothers
1959 - "The Twilight Zone" went on the air with these now-familiar words: "There is a fifth dimension, beyond that which is known to man. It is a dimension as vast as space and as timeless as infinity. It is the middle ground between light and shadow, between science and superstition, and it lies between the pit of man's fear and the summit of his knowledge. This is the dimension of imagination. It is an area which we call 'The Twilight Zone'." The anthology program ran five seasons for 154 installments, with a one-year hiatus between the third and fourth seasons. It now is considered to have been one of the best dramas to appear on television. It was created and hosted by Rod Sterling. He lived down the street from us in the Pacific Palisades. My father, Lawrence Menkin, wrote several of the episodes. He used to give Rod Sterling a hard time, calling him a "hog" for writing most of them. Sterling would get a kick out of this from my father who was six foot four and Sterling was thin and about five foot four tall. The last episode was telecast on Sept 30, 1965.
1961 - "Ben Casey" premieres on television, competing with "Dr. Kildare", starring Richard Chamberlain. The second year, it overtook Dr. Kildare in ratings, running for five years and 153 episodes starring Vince Edwards as Dr. Ben Casey, Sam Jaffe as Dr. David Zorba, Franchot Tone as Dr. Freeland and Bettye Ackerman as Dr. Maggie Graham. Edwards was a friend of my father's very good friend and actor (can't remember his name right now), who found himself "typecast" as an actor, tried singing, and had gone from nobody to a great TV star, and then back to a "nobody," he felt; brooding about it, almost obsessed, as I remember. He died of cancer March 12, 1996.
http://timvp.com/bencasey.html http://www.celebhost.net/vinceedwards/casey1.html
http://www.celebhost.net/vinceedwards/casey3.htm http://www.meninmovies.com/vince_edwards.html l http://www.canoe.ca/JamMoviesArtistsE/edwards_vince.html
1962 - Frank Sinatra records with Count Basie, Los Angeles, Reprise Records FS 1008
1963 – "The CBS Evening News" became network television's first half-hour weeknight news broadcast, when the show is lengthened from 15 to 30 minutes. Walter Cronkite continued as the anchor until his retirement in 1981.
1965 - Pope Paul VI named the Very Reverend Bishop Harold Robert Perry of Lake Charles, LA as the auxiliary bishop of the Archdiocese of New Orleans. He was the very first African-American Catholic bishop. He was consecrated in the Basilica of St. Louis, New Orleans, on January 6, 1966, and was the pastor of the New Orleans Parish of St. Theresa of the Child of Jesus, Society of the Divine Word.
1965 - The McCoys' "Hang on Sloopy" hit #1 in the U.S. The song snuck in at number one for one week, between "Eve of Destruction", by Barry McGuire and "Yesterday", by The Beatles.
1965 - The Beatles receive a Gold record for their single, "Help!" which was still rising up the charts.
1965 - The Beatles release "Yesterday", on which only Paul is actually playing. More than 2,500 cover versions of the song exist, making it one of the most recorded songs in history.
1966 - Top Hits
"Cherish" - The Association
"Beauty is Only Skin Deep" - The Temptations
"Black is Black" - Los Bravos
"Almost Persuaded" - David Houston
1966 - Sandy Koufax, in great pain from an arthritic elbow, won 27 games and, for the third time in four years, led the Los Angeles Dodgers to the National League pennant. However, the Baltimore Orioles swept the Dodgers 4-0 in the World Series that year. Koufax would announce his retirement, at age 31, later this year.
1967 - Thurgood Marshall (1908-1993), appointed by President Lyndon B. Johnson, was sworn in as associate justice of the U.S. Supreme Court. Marshall was the first black Supreme Court justice and served until his retirement on June 27, 1991, at the age of 82. He had served in the U.S. Second Circuit Court of Appeals (1961-1965) and as U.S. Solicitor General (1965-1967). A chronology of his career…
1930 - Mr. Marshall graduates with honors from Lincoln U. (cum laude)
1933 - Receives law degree from Howard U. (magna cum laude); begins private practice in Baltimore
1934 - Begins to work for Baltimore branch of NAACP
1935 - With Charles Houston, wins first major civil rights case, Murray v. Pearson
1936 - Becomes assistant special counsel for NAACP in New York
1940 - Wins first of 29 Supreme Court victories (Chambers v. Florida )
1944 - Successfully argues Smith v. Allwright, overthrowing the South's "white primary"
1948 - Wins Shelley v. Kraemer, in which Supreme Court strikes down legality of racially restrictive covenants
1950 - Wins Supreme Court victories in two graduate-school integration cases, Sweatt v. Painter and McLaurin v. Oklahoma State Regents
1951 - Visits South Korea and Japan to investigate charges of racism in U.S. armed forces. He reported that the general practice was one of "rigid segregation".
1954 - Wins Brown v. Board of Education of Topeka, landmark case that demolishes legal basis for segregation in America
1961 - Defends civil rights demonstrators, winning Supreme Circuit Court victory in Garner v. Louisiana ; nominated to Second Court of Appeals by President J.F. Kennedy
1961 - Appointed circuit judge, makes 112 rulings, all of them later upheld by Supreme Court (1961-1965)
1965 - Appointed U.S. solicitor general by President Lyndon Johnson; wins 14 of the 19 cases he argues for the government (1965-1967)
http://memory.loc.gov/ammem/today/oct02.html
http://chnm.gmu.edu/courses/122/hill/marshall.htm
http://www.ai.mit.edu/~isbell/HFh/black/events_and_people
/html/001.thurgood_
marshall.html
1968 - Bob Gibson of the St. Louis Cardinals struck out 17 Detroit Tigers, a record, in the first game of the World Series. The Tigers recovered to win the Series in seven games.
1968 - Redwood National Park established.
1974 - Top Hits
"Rock Me Gently" - Andy Kim
"I Honestly Love You" - Olivia Newton-John
"Nothing from Nothing" - Billy Preston
"I'm a Ramblin' Man" - Waylon Jennings
1975 - W.T. Grant files for bankruptcy, after a year of desperately trying to revive its flagging fortunes. Seeds of the company's collapse were planted in the mid-1960s, when management embarked on an ambitious growth program. The company decided to open a fleet of new stores and, after five years of rapid expansion, 410 super-sized Grant outlets had been built around the country. At the same time, Grant, which had traditionally stocked mainly inexpensive products, began to offer more of the pricier items usually sold at department stores. Unfortunately, the retail makeover only served to alienate Grant's clientele, who had relied on the stores for cheap goods. When a recession hit in 1974, the company was left with little in the way of customers or earnings. At the time it went belly-up, W.T. Grant was saddled with over $1 billion in debt, making it the nation's single biggest retailing failure, chump change today.
1977 - When Dusty Baker hits his 30th homer of the season against the Astros' J.R. Richard, the Dodgers become the first team in major league history to have four players hit 30 or more home runs. He joins with Steve Garvey (33), Reggie Smith (32) and Ron Cey (30) to complete the foursome.
1980 - Larry Holmes retains WBC heavyweight title defeating Muhammad Ali
http://www.larryholmes.co.uk/index.htm
1982 - Top Hits
"Jack & Diane" - John Cougar
"Eye in the Sky" - The Alan Parsons Project
"Somebody's Baby" - Jackson Browne
"Put Your Dreams Away" - Mickey Gilley
1988 - The games of the XXIV Olympiad closed at Seoul, Korea. The Soviet Union topped the medals tally with 132 (55 gold) against 102 medals for East Germany (37 gold) and 94 for the United States (36 gold). The Olympics were also profitable, with a surplus of $288 million. And the Games helped open new avenues of foreign trade and commerce to the isolated, but burgeoning, South Korean economy.
1988 - Unseasonably hot weather prevailed in the northwestern U.S. Afternoon highs of 98 degrees at Olympia, WA, 98 degrees at Seattle WA, 105 degrees at Portland, OR, and 110 degrees at Medford, OR, established records for the month of September. Quillayute, WA equaled their September record with an afternoon high of 97 degrees.
1990 - Top Hits
"(Can't Live Without Your) Love and Affection" - Nelson
"Close to You" - Maxi Priest
"Praying for Time" - George Michael
"Jukebox in My Mind" - Alabama
1995-The Rock and Roll Hall of Fame opened in Cleveland, Ohio, with Bob Dylan, Chuck Berry, Aretha Franklin, Al Green, Booker T and the MGs, Little Richard, the Allman Brothers, Boz Scaggs, James Brown and Martha Reeves making contributions.
2001 - Sammy Sosa becomes the first player in baseball history to slug 60 home runs in three seasons. The Cubs' outfielder connects off Reds starter Lance Davis to reach the milestone.
2002 - Former Diamondback Alex Cabrera slams his 55th home run to tie the Japanese single-season home run mark. The 31-year-old Seibu Lion joins Sadaharu Oh (1964) and Tuffy Rhodes (2001) in the record book.
2013 - The new eastern span of the San Francisco-Oakland Bay Bridge opened to traffic as the widest bridge in the world.


World Series Champions
1932 - New York Yankees
1954 - New York Giants

-------------------------------------------------------------

SuDoku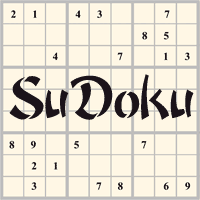 The object is to insert the numbers in the boxes to satisfy only one condition: each row, column and 3x3 box must contain the digits 1 through 9 exactly once. What could be simpler?
http://leasingnews.org/Soduku/soduko-main.htm
--------------------------------------------------------------

Daily Puzzle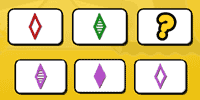 How to play:
http://www.setgame.com/set/puzzle_frame.htm
Refresh for current date:
http://www.setgame.com/set/puzzle_frame.htm
--------------------------------------------------------------


http://www.gasbuddy.com/
http://www.gasbuddy.com/GB_Map_Gas_Prices.aspx
http://www.gasbuddy.com/GB_Mobile_Instructions.aspx
--------------------------------------------------------------

Weather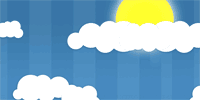 See USA map, click to specific area, no commercials
--------------------------------------------------------------

Traffic Live---
Real Time Traffic Information
You can save up to 20 different routes and check them out with one click,
or type in a new route to learn the traffic live
--------------------------------