SALES POSITIONS AVAILABLE

We are a premier self-funded small ticket and
middle market full service equipment finance company.
Our compensation programs are aggressive and include full insurance benefits, matching 401k, etc.
Positions are available for well experienced industry
professionals with a minimum production level
of $400k per month in funded business.
Please email your resume to sschachtel@bankozarks.com
or call directly at 973-768-7501
Bank of the Ozarks was recognized as the top performing bank
in the United States, based on financial performance,
five years in a row, 2011-2015.
• Rated as "well capitalized" –
the highest available regulatory rating
• Publicly traded company on the
NASDAQ Global Select Market, symbol OZRK
• Headquartered in Little Rock, Arkansas
• Chartered in March 1903, a 111-year heritage
256 Offices, $18.5 billion in assets, second quarter
2016 net income of over $54 million
www.bankozarks.com/equipment

Bank of the Ozarks

We are an equal opportunity employer and give consideration for employment to qualified applicants without regard to race, color, religion, sex, national origin, sexual orientation, disability status, protected veteran status, or any other characteristic protected by federal, state, and local law. Member FDIC.

Wednesday, September 28, 2016


Today's Equipment Leasing Headlines

Cross Section of Leasing Executives
on Month of August Business plus 4th Quarter Prediction
Canadian Leasing Conference Draws Record Attendance
Annual Conference Report by Hugh Swandel
Third Annual Chinese Leasing Forum
Government Very Supportive of Leasing Industry
Leasing Industry Ads---Help Wanted
Now Hiring
Sales Make it Happen by Steve Chriest
Question: I Make More Sales by Listening, Not Talking
No Time for a Salesman
Cartoon
Only 4 Spots Left for the Denver-Area Academy
for Leasing and Finance Professionals
A Key to World Class Credit
"Freeing Up Staff for Higher Value Activities"
Great Pyrenees/Mix
Plano, Texas Adopt-a-Dog
The 2016 Toronto International Film Festival
by Leasing News' Fernando Croce
News Briefs---
Labor Dept. Probing Possible Worker Abuse at Wells Fargo
CEO John Stumpf Will Forfeit $41 Million Stock, Plus Some Salary
Fears for Mexico's economy grow
as the peso nears the 20 to the dollar mark
15 New Cars to Avoid
Slideshow
Broker/Funder/Industry Lists | Features (writer's columns)
Top Ten Stories Chosen by Readers | Top Stories last six months
www.leasingcomplaints.com (Be Careful of Doing Business)
www.evergreenleasingnews.org
Leasing News Icon for Android Mobile Device
You May have Missed---
Baseball Poem
Sports Briefs---
California Nuts Brief---
"Gimme that Wine"
This Day in American History
SuDoku
Daily Puzzle
GasBuddy
Weather, USA or specific area
Traffic Live----
######## surrounding the article denotes it is a "press release" and was not written by Leasing News nor information verified, but from the source noted. When an article is signed by the writer, it is considered a "by line." It reflects the opinion and research of the writer.
Please send a colleague and ask them to subscribe. We are free.
Email kitmenkin@leasingnews.org and in subject line: subscribe

[headlines]
--------------------------------------------------------------
Cross Section of Leasing Executives
on Month of August Business plus 4th Quarter Prediction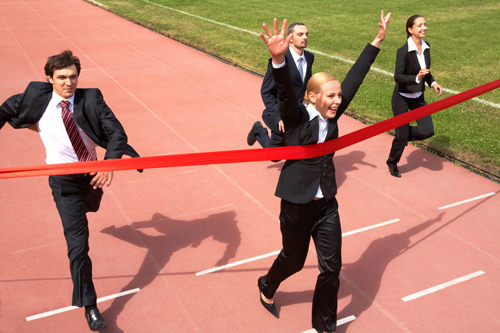 The Equipment Leasing and Finance Association (ELFA) MFLI-25 reported new business volume in August was up 10% from July to $7.7 billion; up 11.9% year-over-year from new business volume.
Reuters reports, "The index is based on a survey of 25 lenders that include Bank of America Corp, BB&T Corp, CIT Group Inc and the financing affiliates or units of Caterpillar Inc, Deere & Co, Siemens AG and Volvo AB."
Here is a cross section of executives from large, medium, and small leasing companies, an equipment/working capital company, as well as a well-known broker, who does both leasing and business loan business, including members of ELFA and other associations:

Richard A. Baccaro
Chief Sales and Marketing Officer
Ascentium Capital
"New business volume at Ascentium should be up 15-20% in Q4 16 v Q4 15 regardless of interest rates and the election outcome.
"Ascentium's employees are focused on steady growth based on brand building, productivity improvements and delivering an exceptional vendor and customer experience."

John Boettigheimer
Centra Leasing, Inc/4 Hour Funding LLC
"Business in the run-up to the 4th quarter has been excellent, so I expect growth to continue into the 4th quarter. As soon as the Nov.4th election is over, I expect to see a lot of pent-up demand to get unleased. Expecting 5-8% increase yoy."

Terey Jennings, CLFP
EVP General Manager
Financial Pacific Leasing
a subsidiary of Umpqua Bank
"Going into the fourth quarter our application volume and approved backlog are growing so that's a good sign that the activity will be strong for year end.
"FinPac is up 25% year-over-year and the current backlog should allow us to continue that growth pace for the finish of the year. The one wildcard could be the upcoming election and if that has any impact on small businesses equipment purchasing decisions."

Valerie Jester
President
Brandywine Capital Associates
"I think August's number was just a timing issue. I think we will end the year a bit down in volume from last year. We are certainly not seeing record breaking application activity."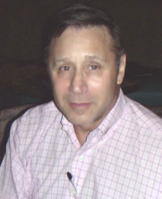 Allan Levine
President and COO
MADI$ON CAPITAL
"Madison Capital continues to have a record year. Based on our backlog, we expect to continue that pace through the rest of 2016.
"Our back log is, however, slightly less than the last three quarters, but there is enough in the bucket to end the year as our best ever."

Brad Peterson
Founding/Managing Member
Channel Partners
"New business volume for August up 141% year-over-year from new business volume in August, 2015 which is a result of our direct lender business model we implemented last year; up 12% from the previous month.
"4th Quarter Projection: New business volume for 4th QTR up 54% year-over-year from new business volume in August, 2015; up 10% from the previous Quarter."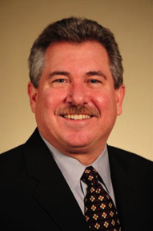 David T. Schaefer, CLFP
CEO
Orion First/Mintaka
"We are expecting a small increase in 4th quarter originations over Q3 and expect some gradual increase in delinquencies. Not expecting a big end of year surge."

Fred Van Etten
President
Scottrade Bank Equipment Finance
"My prediction is that demand will continue to stay high through calendar year end. Here at Scottrade Bank Equipment Finance, we continue to see solid growth this quarter."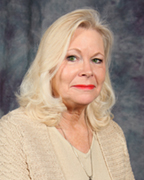 Rosanne Wilson, CLFP, BPB (Best Practicing Broker)
1st Independent Leasing, Inc.
"I only did $285K in the 4th quarter of 2015. It really sucked. This year I have plenty of deals in my backlog that should fund before end. Those deals total $580K which isn't bad for a one person company. It sure isn't like the 'glory days', but this so called economic recovery has been slow."
"Customers tell me because this is an election year, they are going to hold off on buying equipment until they know which candidate will be President. I do so much small ticket stuff so those numbers are a result of lots of small deals."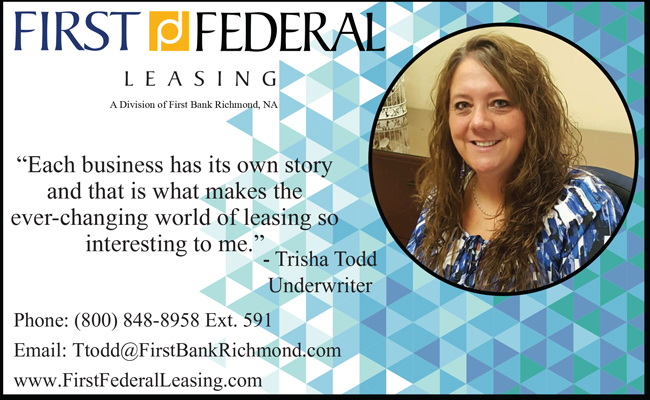 [headlines]
--------------------------------------------------------------
Canadian Leasing Conference Draws Record Attendance
Annual Conference Report by Hugh Swandel

by Hugh Swandel
Senior Manager Director-Canada
The Alta Group
The Canadian Finance and Leasing Association (CFLA) held its annual conference in Niagara Falls, Ontario Sept. 22, hosting almost 500 members of the Canadian equipment and vehicle financing industry.
The attendance levels set a new record and the mood of those present was one of cautious optimism. The higher attendance could be attributed to the location of this year's convention being so close to Toronto where many industry head offices are located. The theme of the conference was "Evolving in Turbulent Times" and the agenda reflected the theme quite well.
Speakers included an economist, the President and CEO of the Equipment Leasing and Finance Association (EFLA), millennial entrepreneurs, FinTech Executives, a futurist and a leading political journalist. In addition to these speakers from outside the association membership, there was a strong group of sessions prepared and presented by member firms. Topics presented by members included data on market size and performance, optimizing insolvency recovery, Uber, Leasing Law, and Fraud.
Once again the association's education committee did an excellent job of giving members a good balance of practical sessions presented by members and insights from parties outside the membership. Sometimes presenters from outside the membership provide insights into threats and opportunity for our industry while other times these presenters give insights into advantages our industry has over perceived threats to market share and this was evident at this year's conference.
Highlights of the conference included the speech by ELFA President/CEO Ralph Petta giving strong insight into to the performance and opportunity of the industry in the United States. The presentation was detailed and thorough with an appropriate amount of humor and insight into the potential impact of the U.S. presidential election.
Less impressive at this conference was the panel of FinTech executives. The panel did little to illustrate how their efforts are significantly disruptive or threatening to current providers of vehicle and equipment financing. Indeed most of the "technological advancements" mentioned by the panel were pioneered by the equipment vehicle and finance industry more than a decade ago.
Real time, web-based credit adjudication, deal pricing and finance sourcing have been advancing in our industry for more than 15 years. The FinTech panel did not inspire fear or concern other than to recognize the need to continuously improve technology or market share will be lost.
FinTech presenters at this conference alluded to the issue of "cost of customer acquisition" and hinted that currently significant market share gains by FinTech required alliances with traditional firms who already have the customers. Perhaps next year a mixed panel of members and FinTech firms can debate the relative advantages of each other product offerings!
Until there is a disruption in the finance industry equivalent to Uber or the sharing economy (AirBNB), it remains important to track the FinTech trend but based on this presentation the panic button can remain under glass.
A more interesting and insightful session was the panel of next generation, twenty something entrepreneurs who all have a proven track record of success in business. Our industry has been dubbed "male, pale and stale" by one of our own executives and this panel was a great reminder of the energy, drive and creativity that youth can bring to markets.
All of the panel had a certain air of confidence that defied their years of experience but could not be debated given their various successes. This session was an excellent example of providing content that provokes thought and discussion.
The dynamic of the conference was very interesting this year. Although the economy is facing challenges in oil producing provinces (Alberta, Saskatchewan, and the Maritimes) you could sense a great deal of energy and positive activity throughout the conference. The Canadian industry has seen considerable change in market share with the sale of numerous GE companies and many acquisitions by companies including Element Financial and Canadian Banks.
For many of us who attend multiple conferences each year, the agenda and content can often seem repetitive and, at times, unproductive. The CFLA does a great job of providing balance content with something for everyone. In addition the opportunity to meet as an industry gives the opportunity to understand the bigger picture and to "Evolve In Turbulent."
Hugh Swandel
The Alta Group
www.thealtagroup.com
204.477.0703 direct
204.996.4844 mobile
hswandel@thealtagroup.com
[headlines]
--------------------------------------------------------------
Third Annual Chinese Leasing Forum
Government Very Supportive of Leasing Industry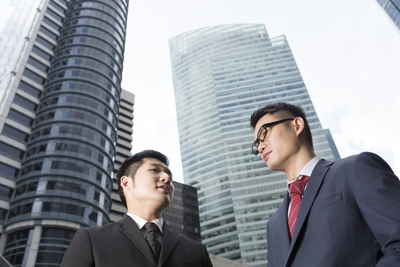 The Third Annual Chinese Leasing Forum was held in Tianjin, China, co-organized by Amembal & Halladay, titled: "Leasing's Resilience during an Economic Slowdown." Mr. Amembal said it consisted of a unique blend of general assemblies supplemented by a CEO panel and hands-on parallel sessions that addressed specific concerns and questions of the attendees. Speakers included Chinese leasing luminaries, government representatives, and prestigious speakers from the U.S., Australia, Turkey and other parts of the world.

Sudhir Amembal
Amembal & Halladay
Mr. Amembal said the Chinese leasing professionals "… are learning extremely fast and, in terms of volume, will soon become the world's leading leasing economy. In addition, their government is highly supportive of the leasing industry as a whole, indicating that leasing will continue to play a significant role in China's continued economic and financial transformation.
"One of the unique benefits of the Forum is that the global leasing experts provide insight into their own respective mature market,"
he observed "The Chinese speakers add tremendous value by presenting pragmatic domestic solutions.
"Each year, the conference brings significantly increasing value to the growth of the Chinese leasing industry and allows Chinese leasing professionals to learn from the experts."
As Chairman of the Conference, Mr. Amembal delivered one of the keynote addresses, and moderated the CEO Panel. Shawn Halladay delivered a keynote address and moderated a parallel session.
Amembal & Halladay, formed in 1978, was the first entity to serve the global equipment leasing industry and is the world's premier service provider to its many leasing industries and companies. Amembal & Halladay has trained over 75,000 leasing professionals in 80 plus countries and has authored 16 industry best-sellers. It also has provided consultancy services to over 20 governments as well as numerous well-known, blue chip leasing companies around the globe.
[headlines]
--------------------------------------------------------------
Leasing Industry Ads---Help Wanted Opportunity

Please call for a telephone interview


SALES POSITIONS AVAILABLE

We are a premier self-funded small ticket and
middle market full service equipment finance company.
Our compensation programs are aggressive and include full insurance benefits, matching 401k, etc.
Positions are available for well experienced industry
professionals with a minimum production level
of $400k per month in funded business.
Please email your resume to sschachtel@bankozarks.com
or call directly at 973-768-7501
Bank of the Ozarks was recognized as the top performing bank
in the United States, based on financial performance,
five years in a row, 2011-2015.
• Rated as "well capitalized" –
the highest available regulatory rating
• Publicly traded company on the
NASDAQ Global Select Market, symbol OZRK
• Headquartered in Little Rock, Arkansas
• Chartered in March 1903, a 111-year heritage
256 Offices, $18.5 billion in assets, second quarter
2016 net income of over $54 million
www.bankozarks.com/equipment

Bank of the Ozarks

We are an equal opportunity employer and give consideration for employment to qualified applicants without regard to race, color, religion, sex, national origin, sexual orientation, disability status, protected veteran status, or any other characteristic protected by federal, state, and local law. Member FDIC.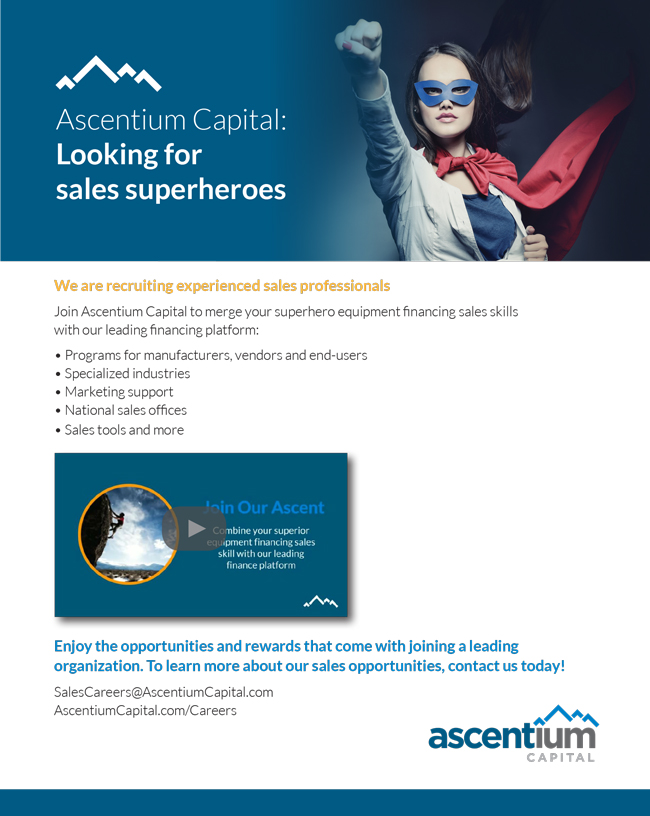 [headlines]
--------------------------------------------------------------
Sales Make it Happen by Steve Chriest
Question: I Make More Sales by Listening, Not Talking
(Question from Reader)
"I make more sales by listening, not talking. My sales manager thinks I should I be more aggressive?"
I can't answer the question, "Should you be more aggressive?" I think being a superb listener is what you should strive for, and sounds like you have the right idea.
So, what is it that seems to distinguish superb listeners from the rest of us? First, when you watch them listen, they appear to be just listening, and not listening through a screen, darkly. They never give the impression that they have an image in their mind that has created a screen through which they see and hear the speaker. Although they may know the speaker, or know something about her, they listen as if it was the first time they had ever met her.
While super listeners are listening, they give the impression there is no one else in the room. All their attention is focused on the speaker. There are no interruptions, no hint of a wandering mind, and their eyes never lose their focus on the speaker. I don't know what it's like for them, but for the speaker the feeling is empowering. There is no sense whatsoever that you are not being heard, and understood, completely.
I have a friend, Rob Martinez, who you know has 100% of my attention when I speak with him. When you talk with Rob, he leans ever so slightly forward and looks intently at you as you speak. His eyes never wander to other parts of the room, and he genuinely appears unaware that anyone else is in the room. There is never a doubt in the speaker's mind that Rob is listening totally, with every ounce of energy he can muster.
In observing superb listeners in conversation, I've seen that the people to whom they are listening seem as absorbed in the conversation as they are. As strange as it may sound, there did not seem to be any separation between the speaker and the listener. Nothing from the outside penetrated the conversation.
Superb listeners are able, consciously or out of habit, to focus their entire attention on the speaker. Focusing attention is what is meant by true seeing and true listening. There is no reliance on intention, effort, or images and memories of the past. There is only attention, like the attention you give, at least for a brief moment, to the beautiful song of a bird.
To have a conversation with a superb listener is a joy. It's also an inspiration to me as I constantly observe my lack of listening skills and work to continually improve them. I've been around sales long enough to know that even poor listeners can have successful careers in sales. I'm willing to bet, however, that no matter how good a salesperson you are, your sales will zoom into the stratosphere if you become a superb listener. It can definitely be more important than being too aggressive.
Steve Chriest is the CEO of Open Advance and author of "Selling to the E-Suite, The Proven System for Reaching and Selling Senior Executives and Business Acumen 101." He recently re-named his company from Selling-Up. He produces video and radio blogs, as well as continuing as a columnist for Leasing News since 2005.
www.openadvance.com/contact/
925-263-2702
www.openadvance.com/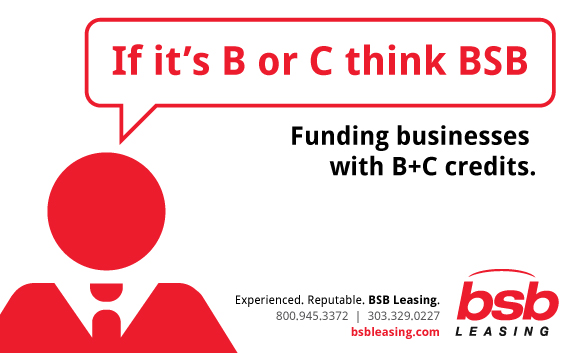 [headlines]
--------------------------------------------------------------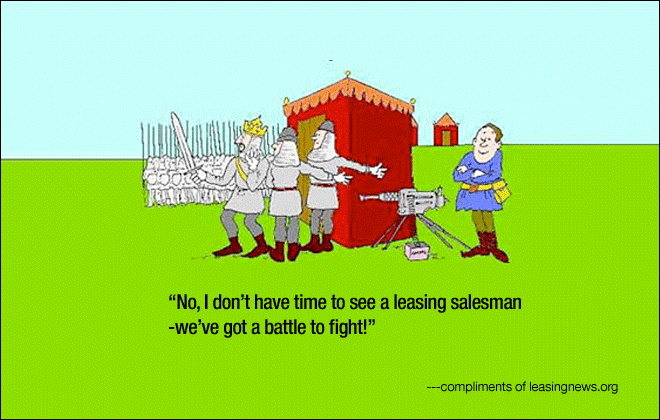 [headlines]
--------------------------------------------------------------
Only 4 Spots Left for the Denver-Area Academy
for Leasing and Finance Professionals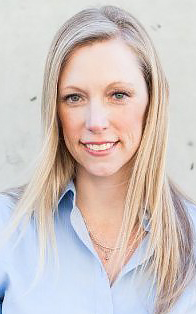 Reid Raykovich, CLFP, Executive Director of the Certified Leasing and Finance Professional Foundation, notes the September Academy
is sold out. Now is the time to prepare for:
Up-Coming Classes
Denver Area
Academy for Lease & Finance Professionals -
Thu, November 03, 2016 8:00 AM (PDT) End. Sat.• Littleton, CO
Next Class in February, 2017
Minnesota Area
Academy for Lease & Finance Professionals
Thu, February 23, 2017 8:00AM (PST) * St. Cloud, MN
The cost to attend the class is $600 and the cost of the exam is $695. When purchased together, the total is discounted to $1250. Current CLFPs are offered a discounted price of $395 and class attendance satisfies the Recertification requirement.
The ALFP is a three-day event designed to fully prepare an individual to sit for the CLFP exam assuming the attendee has already self-studied. During the first two days, all of the required sections of the CLFP exam are covered in-depth and on the third day, the exam is offered, but not mandatory.
Students are strongly advised to have read and studied The Certified Lease & Finance Professionals' Handbook prior to attending the class in order to ensure success.
CLFP also has a mentor program. For questions or to register, please contact: reid@CLFPfoundation.org or (206) 535-6281
((Please Click on Bulletin Board to learn more information))
(Leasing News provides this ad "gratis" as a means
to help support the growth of Lease Police)
[headlines]
--------------------------------------------------------------
A Key to World Class Credit
"Freeing Up Staff for Higher Value Activities"
by "Credit Today"
According to a recently-released Hackett Group Research Alert on finance benchmarks, world-class finance organizations now spend 42 percent less than typical companies and use 44 percent fewer staff, while at the same time doing a better job.
Their research quantifies the performance advantage of world class over a typical finance organization.
Hackett identified five strategies that world-class finance organizations use to achieve superior results:
Embrace digital transformation;
Enable analytics-based decision making;
Reallocate resources from transactional focus to value added;
Adopt customer-centric service design and delivery; and
Reskill the finance function.
Today we'll focus on just one of these five -- Reallocating Resources from Transactional Focus to Value Adding.
To become world class (or just improve one-step-at-a-time), you should be doing everything in your power to remove non-valued added activities ("transactional") from staff to free them up for higher-value activities, such as analytics, measurement, and supporting business strategy in ways that drive business results.
As we have documented here on many occasions with examples from Credit Today Members, Hackett research confirms that you can do this with a smaller staff.
"Despite having much smaller staffs, world-class finance organizations dedicate a much larger percentage of their overall staff (36 percent versus 26 percent) to planning and performance management than typical companies and a much smaller percentage (49 percent versus 60 percent) to transactional work," their report notes.
To learn how to free up staff for higher-value activities, we highly recommend signing up for our upcoming 60 minute webinar -- " From Good to Great: 5 Ways to Prepare Your Existing Cash Application Systems for the Future," sponsored by HighRadius. October 12, 1pm CDT. Click here to register:
http://info.highradius.com/from-good-to-great-5-ways-to-prepare-your-existing-cash-application-systems-for-the-future
Note: If you're hiring, use our job board - www.CreditJobsToday.com - to find the very best candidates in the profession! (Yes, banking, leasing, finance positions available-Editor).

(Leasing News provides this ad as a trade for appraisals
and equipment valuations provided by Ed Castagna)
[headlines]
--------------------------------------------------------------
Great Pyrenees/Mix
Plano, Texas Adopt-a-Dog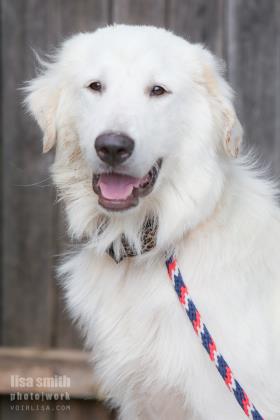 Kristeva
Animal ID: 33396081
Age: 1 year 6 months 21 days
Sex: Female
Size: Large
Weight: 64 lbs.
Color: White
Spayed
Declawed: No
Housetrained: Unknown
Site: Second Chance SPCA
Location: Large Dog Room
Intake Date: 9/6/2016

"I was in pretty rough shape when Second Chance rescued me, and it was clear I hadn't been getting the care I needed for a long while. Not only was I grossly underweight, my coat was matted and I had an awful skin infection from it. Now that my friends at Second Chance have treated my infection, they're working to fatten me up! I do great with other doggies, and have one handsome hound friend that I like to play with in the yards outside. I'm still working on keeping my kennel dry, but I'm figuring out the routine more and more each day! It won't be long until I have it mastered, and I know I'll make a great doggie for a family lucky enough to take me home. Do you think that could be you? Age: 18 months, Weight: 64 pounds"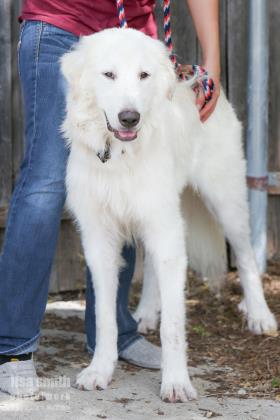 ADOPTION PROCESS: If you are interested in adopting an animal from Second Chance SPCA, you will need to come to our adoption center during business hours. Appointments are not required. Adopters must visit with an adoption counselor, and complete an application process. Adoptions are approved based on the best matched home for each pet. We reserve the right to reject an application based on the needs of the pet. Adopters must live in the Dallas-Fort Worth Metroplex. Adopters must be at least 21 years-old. Renters must provide proof of pet deposit and/or written permission by landlord to have a pet.
ADOPTION FEES: $250 for puppies under 6 months of age and $200 for dogs older than 6 months; Includes spay/neuter, age appropriate vaccinations, microchip, fecal and heartworm test. All dogs are current on heartworm and flea preventative.
Second Chance SPCA
1700 J Avenue, Plano, TX 75074
972.424.0077
info@secondchancespca.org
Hours:
Tue - Fri: 1pm to 7pm
Sat + Sun: Noon to 5pm
CLOSED MONDAYS
[headlines]
--------------------------------------------------------------
The 2016 Toronto International Film Festival
by Leasing News' Fernando Croce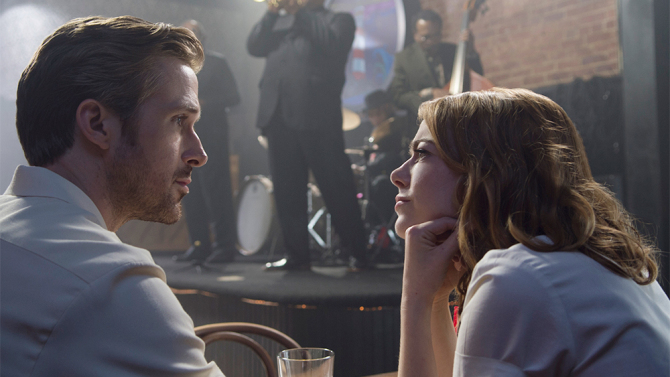 "La La Land"
Celebrating its 41st anniversary, the Toronto International Film Festival remains one of the most respected fests not just because of the quality and variety of entries from all the corners of the world, but also because it allows audiences an early glimpse at many of the movies that will make news in the upcoming few months. Here are some of its most anticipated titles.
Arrival: Acclaimed Canadian director Denis Villeneuve ("Sicario") tries his hand at science-fiction with this large-scale space tale. In the wake of a mysterious wave of alien landings, a linguistics expert (Amy Adams) and a physicist (Jeremy Renner) become part of a team determined to communicate with the extraterrestrial visitors. As with the best of the genre, the film connects the largeness of the cosmic setting with the intimacy of the characters' emotions.
Elle: Always a provocateur, Dutch maverick Paul Verhoeven ("Basic Instinct") is in top form in this thorny and surprisingly subtle drama, which features a magnificently complex performance by Isabelle Huppert. The great French actress stars as a successful video-game company CEO whose life takes a sudden turn after she's attacked by a masked man. What follows is an unpredictable web of malice and desire that unfolds with Verhoeven's characteristic sardonic edge.
I, Daniel Blake: The winner of the top prize at this year's Cannes Film Festival, this gritty and tender drama from British director Ken Loach gives a tough-minded snapshot of people on the edges of an uncaring system. Centering on the struggles of a widowed carpenter (Dave Johns) torn between health and social problems, Loach's spiky and poignant film never softens its reformist focus yet also never neglects the humor and battered hope of its characters' lives.
Jackie: Natalie Portman is already reaping early Oscar buzz for her portrayal of Jacqueline Bouvier Kennedy in this unusual biopic from acclaimed Chilean director Pablo Larrain. Taking place during the 1963 JFK assassination, it chronicles the nation-shaking events through the eyes of the First Lady, who must negotiate her personal pain with her public figure. Using flashbacks and recreations, Larrain crafts an intelligent study of a complicated woman at a historical crossroads.
La La Land: Following the harrowing "Whiplash," director Damien Chazelle lights up with an unabashedly romantic tale of gentle, tuneful dreamers. Taking its cue from old-fashioned musicals, he follows the ups and downs of a young couple, an aspiring actress (Emma Stone) and a jazz aficionado (Ryan Gosling), who try to hang on to their romance while chasing their artistic muses in Los Angeles. Brimming with music and dance, this may be another Oscar frontrunner.
Moonlight: Exceptionally sensitive performances and flow distinguish this lyrical take on identity and masculinity from director Barry Jenkins. Set in Florida and Georgia and split into three sections, it depicts the life of a shy and sensitive man from childhood into adulthood, charting his struggle between his true self and what an aggressive world expects from him. Full of moments of breathtaking intimacy, Jenkins' film has the melancholy languor of a poem made delicately flesh.
A Quiet Passion: One of the greatest living filmmakers, Terence Davies ("The Long Day Closes") brings his clear-eyed nostalgia and cinematic rigor to the life of 19th-century poet Emily Dickinson in this stunning biopic. Beautifully embodied by Cynthia Nixon, Dickinson is seen as a strong-willed soul in a restrictive era, using her poetry to confront the ruthless passage of time. A funny and tragic ode from one uncompromising artist to another, Davies' sublime film is a must-see.
(Re)Assignment: An action virtuoso for four decades, director Walter Hill ("The Warriors") serves up one of his most fascinating projects in this strange and gleefully lurid thriller, which doubles as a sly treatise on bizarre artists. The story alternates between a disgraced, haughty surgeon (hilariously played by Sigourney Weaver) and her latest patient, a hired killer who's been turned into a woman (Michelle Rodriguez). What follows is a weird, fascinating, and endlessly entertaining ride.
Toni Erdmann: One of the years's most acclaimed films, this tragicomic gem from German director Maren Ade is a true feast for cinema lovers. At its heart is the relationship between a retired piano teacher (Peter Simonischek) who loves pranks and disguises, and his daughter (Sandra Huller), a stern businesswoman with little use for humor. As they travel together, the two opposites clash and bond in an intensely beautiful, continuously surprising blend of comedy and poignancy.
Voyage of Time: Terrence Malick ("The Tree of Life") goes IMAX in this dazzling documentary about nothing less than the creation of the universe. Narrated by Cate Blanchett, the film alternates real-life footage with CGI effects to create a rush of cosmic imagery, from the very beginnings and onwards to a planet brimming with strange and beautiful forms of life. Exuding a sense of wonder in both macro and micro levels, this is another one of the great director's transcendental journeys.

((Please Click on Bulletin Board to learn more information))
(Leasing News provides this ad "gratis" as a means
to help support the growth of Lease Police)
[headlines]
--------------------------------------------------------------

News Briefs---
Labor Dept. Probing Possible Worker Abuse at Wells Fargo
CEO John Stumpf Will Forfeit $41 Million Stock, Plus Some Salary
http://www.sfgate.com/business/article/Labor-Dept-probing-possible-worker-abuse-at-9301460.php
Fears for Mexico's economy grow
as the peso nears the 20 to the dollar mark
http://www.latimes.com/world/mexico-americas/la-fg-mexico-peso-20160924-snap-story.html
15 New Cars to Avoid
Slideshow
http://www3.forbes.com/business/15-new-cars-to-avoid/

[headlines]
--------------------------------------------------------------


--You May Have Missed It
New Jersey Pets in Need
http://www.nj.com/news/index.ssf/2016/09/
nj_pets_in_need_sept_26_2016.html#incart_gallery

--------------------------------------------------------------
Baseball Poem
Three Strikes, Yer Out
..... written by Greg Salts, Chula Vista, Calif.
The first pitch was heat that looked more like meat.
You swung awful fast but it fouled off my mask.
You looked far too long at the base coach's face.
Your task here is simple, just get to first base.
You step in the box and shuffle your feet.
"O-2 on the batter," I said,
and was glad I glanced at him then and he really looked mad.
The catcher laid down number three as a sign
A change-up it was and it looked mighty fine.
I can't figure out why you stood there and looked.
But now there's a backward K in the book.

[headlines]
--------------------------------------------------------------
Sports Briefs----
Chip Kelly: 'I don't think Kap is 100 percent right now'
http://www.sacbee.com/sports/nfl/san-francisco-49ers/article104267841.html#emlnl=Todays_Top_Stories
Canada vs. Europe: 5 keys to World Cup of Hockey final
http://sports.yahoo.com/news/canada-vs-europe-5-keys-to-world-cup-of-hockey-final-215703492.html
Cowboys practically inviting an explosive QB controversy
http://nypost.com/2016/09/27/cowboys-practically-inviting-an-explosive-qb-controversy/
Garoppolo, Brissett both back at Patriots' practice
http://www.theredzone.org/BlogDescription/tabid/61/
EntryId/58895/Garoppolo--Brissett-both-back-at-Patriots--practice/Default.aspx
[headlines]
--------------------------------------------------------------


California Nuts Briefs---
SeaWorld planning $175M in new attractions for 2017
http://www.sandiegouniontribune.com/business/tourism/sd-fi-seaworld-attractions-20160927-story.html
Loma Fire: Wildfire in Santa Cruz Mountains Grows To 1,500 Acres
http://patch.com/california/losgatos/loma-fire-containment-stands-5-containment-santa-cruz-mtn-blaze-update
[headlines]
--------------------------------------------------------------



"Gimme that Wine"

http://www.youtube.com/watch?v=EJnQoi8DSE8

Spottswoode Estate Vineyard & Winery Founder
Mary Weber Novak Dies At 84
https://www.winebusiness.com/news/?go=getArticle&dataid=175069
UC Davis going into wine business
http://www.dailyrepublic.com/news/solanocounty/uc-davis-going-into-wine-business/
Harrods to Close Fine Wine Basement
https://www.thedrinksbusiness.com/2016/09/harrods-to-close-fine-wine-department/
In California, Grenache Packs More Than Power
http://www.nytimes.com/2016/09/28/dining/wine-review-grenache-california.html?ref=dining&_r=2
1975 Only 19 Wineries in NY, Today: 409--Farm Winery Act
http://www.democratandchronicle.com/story/lifestyle/wine/2016/09/24/farm-winery-act-timeline/90842498/
Free Mobile Wine Program
http://leasingnews.org/archives/Feb2010/2_26.htm#mobile
Wine Prices by vintage
http://www.winezap.com
http://www.wine-searcher.com/
US/International Wine Events
http://www.localwineevents.com/
Leasing News Wine & Spirits Page
http://two.leasingnews.org/Recommendations/wnensprts.htm

[headlines]
----------------------------------------------------------------
This Day in American History
1542 - California is discovered by Portuguese navigator Juan Rodriguez Cabrillo who reached San Diego Bay. His birth date is unknown but is generally recognized as 1499. The Cabrillo National Monument marks his landfall and Cabrillo Day is still observed in California (in some areas on the Saturday nearest Sept 28). Cabrillo left Navidad, Mexico on June 27, and landed at what is now known as Ballast Point, San Diego, CA. He continued his explorations and discovered Santa Catalina Island, San Pedro Bay, the Santa Barbara Channel, San Francisco Bay, and other West Coast landmarks. Other Europeans had encountered the Pacific Ocean previously, including Vasco Nunez de Balboa, who had laid eyes on the Pacific in 1513, and Ferdinand Magellan, who had sailed across the Pacific in 1520-21 during the first circumnavigation of the world. Cabrillo died at San Miguel Island, CA, Jan 3, 1543.
(Lower part of: http://memory.loc.gov/ammem/today/sep28.html )
1781 - American forces in the Revolutionary War, backed by a French fleet, began their siege of Yorktown Heights, Va.
1787 - The newly completed US Constitution was approved by Congress to be sent to the state legislatures to be ratified.
1829 – "Walker's Appeal" was published in Boston. David Walker (1796 – 1830) was an outspoken African-American abolitionist and activist. His mother was free and his father was a slave. Therefore, he was free. He published "An Appeal to the Coloured Citizens of the World," a call for black unity and self-help in the fight against oppression and injustice. The appeal brought attention to the abuses and inequities of slavery and the role of individuals to act responsibly for racial equality, according to religious and political tenets. At the time, some people were outraged and fearful of the reaction that the pamphlet would have. Many abolitionists thought the views were extreme. Historians and liberation theologians cite the Appeal as an influential political and social document of the 19th century. Walker exerted a radicalizing influence on the abolitionist movements of his day and inspired future black leaders and activists. His son, Edward G. Walker, was an attorney and one of the first two black men elected into the Massachusetts Legislature in 1866.
1836 – The first of 3 early snows for the year hit the northeast. Hamilton, NY had 4 inches and Ashby, MA had 2 inches.
1850 – Brigham Young, Mormon leader, was named first governor of the territory of Utah by Pres. Fillmore.
1856 – Kate Douglas Wiggin (d. 1923) was born at Philadelphia, PA. She helped organize the first free kindergarten on the West Coast in 1878 at San Francisco and, in 1880, she and her sister established the California Kindergarten Training School. After moving back to the east coast, she devoted herself to writing, producing a number of children's books including "The Birds' Christmas Carol," "Polly Oliver's Problem" and "Rebecca of Sunnybrook Farm."
1867 – Toronto becomes the capital of Ontario
http://www.lonelyplanet.com/destinations/north_america/toronto/history.htm
http://www.city.toronto.on.ca/archives/index.htm#more
http://www.blackhole.on.ca/index_history.html
1886 – The Statue of Liberty was dedicated in New York Harbor and women were barred from the ceremony because of concerns of over- crowding and rough for the ladies. But a group of women chartered a boat and circled the island singing and shouting women's rights messages.
1892 – The first night game in US football took place between Wyoming Seminary and Mansfield State Normal.
1895 - At a convention in Atlanta, three Baptist groups merged to form the National Baptist Convention. It is today the largest African-American denomination in America and the world.
1901 - Birthday of Ed Sullivan (d. 1974) in NYC: A well-known columnist, who lived in Port Chester, New York, and, in his day, was the King of TV variety shows. Sullivan started his media career in 1932 as a sportswriter for the Daily News in New York. His popular variety show, "The Ed Sullivan Show" ("Toast of the Town"), ran from 1948 until 1971. It included such sensational first time public appearances from such stars as Elvis Presley and the Beatles. It is fair to say that in his day, he owned New York.
1901 – William S. Paley (d. 1990), the founder of CBS, was born in Chicago. Paley's father was an immigrant who ran a cigar company. As the company became increasingly successful, Paley became a millionaire, and moved his family to Philadelphia in the early 1920s. William had graduated from the Wharton School of the University of Pennsylvania. In 1927, Paley's father, brother-in-law and some business partners bought a struggling Philadelphia-based radio network of 16 stations called the Columbia Phonographic Broadcasting System. The intention was to use his acquisition as an advertising medium for promoting the family's cigar business. Within a year, under William's leadership, cigar sales had more than doubled, and, in 1928, the Paley family secured majority ownership of the network from their partners. Within a decade, William S. Paley had expanded the network to 114 affiliate stations. During World War II, Paley served in the Office of War Information, under General Eisenhower. It was while based in London during the war when Paley came to know and befriend Edward R. Murrow, CBS's head of European news. In 1946, Paley promoted Frank Stanton to president of CBS. CBS expanded into TV and rode the post-war boom to surpass NBC.
1909 – Cartoonist Al Capp (d. 1979) was born Alfred Gerald Caplin in New Haven, CT. He is best known for the satirical strip "Li'L Abner."
1912 - W.C. Handy's "Memphis Blues" is published, changing the course of American popular music.
http://memory.loc.gov/ammem/today/sep28.html
1918 - MILLER, OSCAR F., Medal of Honor
Rank and organization: Major, U.S. Army, 361st Infantry, 91st Division. Place and date: Near Gesnes, France, 28 September 1918. Entered service at: Los Angeles, Calif. Birth: Franklin County, Ark. G.O. No.: 16, W.D. 1919. Citation: After 2 days of intense physical and mental strain, during which Maj. Miller had led his battalion in the front line of the advance through the forest of Argonne, the enemy was met in a prepared position south of Gesnes. Though almost exhausted, he energetically reorganized his battalion and ordered an attack. Upon reaching open ground the advancing line began to waver in the face of machinegun fire from the front and flanks and direct artillery fire. Personally leading his command group forward between his front-line companies, Maj. Miller inspired his men by his personal courage, and they again pressed on toward the hostile position. As this officer led the renewed attack he was shot in the right leg, but he nevertheless staggered forward at the head of his command. Soon afterwards he was again shot in the right arm, but he continued the charge, personally cheering his troops on through the heavy machinegun fire. Just before the objective was reached he received a wound in the abdomen, which forced him to the ground, but he continued to urge his men on, telling them to push on to the next ridge and leave him where he lay. He died from his wounds a few days later.
1918 - SCHAFFNER, DWITE H., Medal of Honor
Rank and organization: First Lieutenant, U.S. Army, 306th Infantry, 77th Division. Place and date: Near St. Hubert's Pavillion, Boureuilles, France, 28 September 1918. Entered service at: Falls Creek, Pa. Birth: Arroya, Pa. G.O. No.: 15, W.D., 1923. Citation: He led his men in an attack on St. Hubert's Pavillion through terrific enemy machinegun, rifle, and artillery fire and drove the enemy from a strongly held entrenched position after hand-to-hand fighting. His bravery and contempt for danger inspired his men, enabling them to hold fast in the face of 3 determined enemy counterattacks. His company's position being exposed to enemy fire from both flanks, he made 3 efforts to locate an enemy machinegun which had caused heavy casualties. On his third reconnaissance he discovered the gun position and personally silenced the gun, killing or wounding the crew. The third counterattack made by the enemy was initiated by the appearance of a small detachment in advance of the enemy attacking wave. When almost within reach of the American front line the enemy appeared behind them, attacking vigorously with pistols, rifles, and hand grenades, causing heavy casualties in the American platoon. 1st Lt. Schaffner mounted the parapet of the trench and used his pistol and grenades killing a number of enemy soldiers, finally reaching the enemy officer leading the attacking forces, a captain, shooting and mortally wounding the latter with his pistol, and dragging the captured officer back to the company's trench, securing from him valuable information as to the enemy's strength and position. The information enabled 1st Lt. Schaffner to maintain for S hours the advanced position of his company despite the fact that it was surrounded on 3 sides by strong enemy forces. The undaunted bravery, gallant soldierly conduct, and leadership displayed by 1st Lt. Schaffner undoubtedly saved the survivors of the company from death or capture.
1918 - STOWERS, FREDDIE, Medal of Honor
Corporal Stowers, a native of Anderson County, South Carolina, distinguished himself by exceptional heroism on 28 September 1918, while serving as a squad leader in Company C, 371st Infantry Regiment, 93rd Infantry Division. His company was the lead company during the attack on Hill 188, Champagne Marne Sector, France, during World War I. A few minutes after the attack began, the enemy ceased firing and began climbing up onto the parapets of the trenches, holding up their arms as if wishing to surrender. The enemy's actions caused the American forces to cease fire and to come out into the open. As the company started forward and when within about 100 meters of the trench line, the enemy jumped back into their trenches and greeted Corporal Stowers' company with interlocking bands of machine gun fire and mortar fire causing well over fifty percent casualties. Faced with incredible enemy resistance, Corporal Stowers took charge, setting such a courageous example of personal bravery and leadership that he inspired his men to follow him in the attack. With extraordinary heroism and complete disregard of personal danger under devastating fire, he crawled forward leading his squad toward an enemy machine gun nest, which was causing heavy casualties to his company. After fierce fighting, the machine gun position was destroyed and the enemy soldiers were killed. Displaying great courage and intrepidity, Corporal Stowers continued to press the attack against a determined enemy. While crawling forward and urging his men to continue the attack on a second trench line, he was gravely wounded by machine gun fire. Although, Corporal Stowers was mortally wounded, he pressed forward, urging on the members of his squad, until he died. Inspired by the heroism and display of bravery of Corporal Stowers, his company continued the attack against incredible odds, contributing to the capture of Hill 188 and causing heavy enemy casualties. Corporal Stowers' conspicuous gallantry, extraordinary heroism and supreme devotion to his men were well above and beyond the call of duty, follow the finest traditions of military service and reflect the utmost credit on him and the United States Army.
1919 - In the shortest nine-inning game in Major League history, lasting only 51 minutes, the New York Giants beat the Philadelphia Phillies, 6-1.
1919 – All-American Tom Harmon (d. 1990) was born in Renssalaer, IN. One of college football's early legends, he played halfback at the University of Michigan (1938-40), leading the nation in scoring. He was a consensus All-American in both 1939 and 1940 and won the Heisman Trophy, Maxwell Award, and the AP Athlete of the Year Award in 1940. He was inducted into the College Football Hall of Fame in 1954. During World War II, Harmon served as a pilot in the US Army Air Corps. In April 1943, he was the sole survivor of the crash of a bomber he piloted in South America en route to North Africa. Six months later, he was shot down in a dogfight with Japanese Zeros over China. After the war, Harmon played two seasons of professional football for the Los Angeles Rams and had the longest run from scrimmage during the 1946 season. He is the father of actor/producer Mark Harmon and Kristin Harmon Nelson, who was married to rock 'n' roller Rick Nelson.
1920 - Eight members of the 1919 Chicago White Sox were indicted by a grand jury in Chicago on charges that they conspired to fix the 1919 World Series and allowed the Cincinnati Reds to win. According to Wikipedia, on this day, Eddie Cicotte and Shoeless Joe Jackson confessed their participation in the scheme to the grand jury. White Sox owner Charles Comiskey immediately suspended the eight. They were acquitted, but were nevertheless banned from baseball for life by the new and first Commissioner of Baseball, Kennesaw Mountain Landis.
1928 - Glen Gray's orchestra recorded "Under a Blanket of Blue" with Kenny Sergeant on vocals.
1930 - Lou Gehrig's errorless streak ends at 885 consecutive baseball games. The winning pitcher is Babe Ruth, beating the Red Sox 9-3.
1934 - Birthday of French sex symbol Brigitte Bardot, born Camille Javal, Paris, France.
http://www.triviatribute.com/brigittebardot.html
http://www.jon-aristides.com/brigitte.html
http://www.silverscreensirens.com/brigitte.htm
1937 - President Franklin D. Roosevelt dedicates Bonneville Dam on Columbia River, Oregon.
http://www.ohwy.com/or/b/bonnedam.htm
http://www.cqs.washington.edu/crisp/hydro/bon.html
1938 – Birthday of Ben E. King (d. 2015) born Benjamin Earl Nelson, Singer, songwriter, Henderson, NC. In 1958, King (still using his birth name) joined a doo-wop group called the Five Crowns. Later that year, the Drifters' manager, George Treadwell fired the members of the original Drifters, and replaced them with the members of the Five Crowns. King had a string of R&B hits with the group: He co-wrote and sang lead on the first Atlantic hit by the new version of the Drifters, "There Goes My Baby" (1959). He also sang lead on a succession of hits including "Save the Last Dance for Me," "This Magic Moment" and "I Count the Tears". King recorded only thirteen songs with the Drifters—two backing other lead singers and eleven lead vocal performances. In May 1960, King left the Drifters for a solo career. He scored his first solo hit with the ballad "Spanish Harlem" (1961), followed by "Stand by Me,"[ written with Leiber and Stoller, that ultimately would be voted as one of the Songs of the Century by the RIAA. King's records continued to place well on the Billboard Hot 100 chart until 1965 when the British invasion was in full gale.
1939 - America's most noted woman pilot, Jacqueline Cochran, wrote Eleanor Roosevelt to suggest women pilots could release American men pilots for combat duty in the war that was certainly coming. It would take until July 2, 1941 for a meeting to be scheduled between them. Mrs. Roosevelt then asked President Franklin Roosevelt to join the discussion. The President agreed to Cochran's plan but politics would hold up implementation of the WASP program for another year.
1941 - Ted Williams of the Boston Red Sox, starting the day with a batting average of .3995, went six-for-eight in a doubleheader against the Philadelphia Athletics to finish the season with a batting average of .406. This is the last time a Major Leaguer finished the season with a batting average above .400. Williams rejected manager Joe Cronin's suggestion to sit out the day and have his average rounded up to .400. He went four-for-five in the first game to raise his average to .4040 and got two hits in three at-bats in the nightcap.
1942 - BAUER, HAROLD WILLIAM, Medal of Honor
Rank and organization: Lieutenant Colonel, U.S. Marine Corps. Born: 20 November, 1908. Woodruff, Kans. Appointed from: Nebraska. Citation: For extraordinary heroism and conspicuous courage as Squadron Commander of Marine Fighting Squadron 212 in the South Pacific Area during the period 10 May to 14 November 1942. Volunteering to pilot a fighter plane in defense of our positions on Guadalcanal, Lt. Col. Bauer participated in 2 air battles against enemy bombers and fighters outnumbering our force more than 2 to 1, boldly engaged the enemy and destroyed 1 Japanese bomber in the engagement of 28 September and shot down 4 enemy fighter planes in flames on 3 October, leaving a fifth smoking badly. After successfully leading 26 planes on an over-water ferry flight of more than 600 miles on 16 October, Lt. Col. Bauer, while circling to land, sighted a squadron of enemy planes attacking the U.S.S. McFarland. Undaunted by the formidable opposition and with valor above and beyond the call of duty, he engaged the entire squadron and, although alone and his fuel supply nearly exhausted, fought his plane so brilliantly that 4 of the Japanese planes were destroyed before he was forced down by lack of fuel. His intrepid fighting spirit and distinctive ability as a leader and an airman, exemplified in his splendid record of combat achievement, were vital factors in the successful operations in the South Pacific Area.
1944 - ROEDER, ROBERT E., Medal of Honor
Rank and organization: Captain, U.S. Army, Company G, 350th Infantry, 88th Infantry Division. Place and date: Mt. Battaglia, Italy, 27-28 September 1944. Entered service at: Summit Station, Pa. Birth: Summit Station, Pa. G.O. No.: 31, 17 April 1945. Citation: for conspicuous gallantry and intrepidity at risk of life above and beyond the call of duty. Capt. Roeder commanded his company in defense of the strategic Mount Battaglia. Shortly after the company had occupied the hill, the Germans launched the first of a series of determined counterattacks to regain this dominating height. Completely exposed to ceaseless enemy artillery and small-arms fire, Capt. Roeder constantly circulated among his men, encouraging them and directing their defense against the persistent enemy. During the sixth counterattack, the enemy, by using flamethrowers and taking advantage of the fog, succeeded in overrunning the position Capt. Roeder led his men in a fierce battle at close quarters, to repulse the attack with heavy losses to the Germans. The following morning, while the company was engaged in repulsing an enemy counterattack in force, Capt. Roeder was seriously wounded and rendered unconscious by shell fragments. He was carried to the company command post, where he regained consciousness. Refusing medical treatment, he insisted on rejoining his men although in a weakened condition, Capt. Roeder dragged himself to the door of the command post and, picking up a rifle, braced himself in a sitting position. He began firing his weapon, shouted words of encouragement, and issued orders to his men. He personally killed 2 Germans before he himself was killed instantly by an exploding shell. Through Capt. Roeder's able and intrepid leadership his men held Mount Battaglia against the aggressive and fanatical enemy attempts to retake this important and strategic height. His valorous performance is exemplary of the fighting spirit of the U.S. Army.
1945 - Robert Todd Duncan (1903-98), a baritone of Washington, DC, became the first African-American opera singer to sing a white role with a white cast, appearing as Tonio in "I Pagliacci", and then as Escamillo in "Carmen" on September 30 in the New York City Opera Company's presentation at the City Center of Music and Drama, New York City.
1951 – The Yankees' Allie Reynolds pitched his second no-hitter of the season, blanking the Red Sox, 8-0. He was the first American League pitcher to throw two no-hitters in a season and only the second player to do so in baseball history, after Johnny Vander Meer threw consecutive no-hitters in 1938. With two outs in the ninth inning, Ted Williams hit a pop fly to Yankees catcher Yogi Berra who dropped the ball and prolonged the at bat against the dangerous Williams. Reynolds remained calm, telling Berra, "Don't worry Yogi, we'll get him again." Reynolds was correct and Williams once again popped up, but Berra caught this one. In the second game of the doubleheader, the Yanks clinched the AL pennant, their third in a row.
1951 – CBS launches the first color TVs for sale to the general public, but the product is discontinued less than a month later.
1954 - Top Hits
"Sh-Boom" - The Crew Cuts
"Hey There" - Rosemary Clooney
"Shake, Rattle and Roll" - Bill Haley & His Comets
"I Don't Hurt Anymore" - Hank Snow
1958 - "To Know Him Is To Love Him" by the Teddy Bears, composed and arranged by 18 year old Phil Spector is released on Dore Records. The title is taken from the inscription on Spector's father's tombstone. The song makes it up to Number One by the end of the year. Spector also sang the song with the other Teddy Bears, Marshall Loeb and Annette Kleinbard.
1958 – Similar to 1941, with 7 hits in his last 11 at-bats, Red Sox outfielder Ted Williams wins his sixth and final batting title, becoming the first 40-year old to lead the league in hitting. The Splendid Splinter's .328 batting average beats out his teammate Pete Runnels, who goes 0-for-4 today and ends up with .322.
1961 - "Hazel" premiered on TV, based on a comic strip of the same name about a maid working for the Baxter family who gets into everyone's business. Hazel was played by Shirley Booth, and the Baxters were played by Don DeFore, Whitney Blake and Bobby Buntrock. "Hazel" moved from NBC to CBS after the third season and Hazel switched families from George to younger brother, Steve Baxter. These Baxters were played by Ray Fulmer, Lynn Borden and Julia Benjamin. Buntrock and Booth remained. This very successful series also featured Maia Powers and Ann Jillian.
1961 - On NBC, Richard Chamberlain sang the top-10 hit song "Theme from Dr. Kildare (Three Stars Will Shine Tonight)", and played the part of the handsome, young doctor on NBC. Raymond Massey co-starred in the medi-drama. A year into the show's run, Chamberlain's "Theme from Dr. Kildare" became a hit. On MGM, he also sang "Love Me Tender" and "All I Have to Do is Dream" in 1962 and 1963.
1961 - A military coup effectively ends the United Arab Republic, the union between Egypt and Syria.
1962 – US Circuit Court of Appeals orders James Meredith admitted to U of Mississippi.
http://www.olemiss.edu/depts/english/ms-writers/dir/meredith_james/
1962 - Top Hits
"Sheila" - Tommy Roe
"Ramblin' Rose" - Nat King Cole
"Green Onions" - Booker T. & The MG's
"Devil Woman" - Marty Robbins
1963 - The legendary New York disc jockey Murray The K receives a copy of The Beatles' "She Loves You" and plays it on the radio. It is believed to be the first Beatles song ever played in the U.S,
1963 - The Beach Boys' "Little Deuce Coupe" peaks at #15 on the singles chart.
1968 - The Beatles' "Hey Jude" hits #1 on the singles chart, a position it will hold for 9 weeks. At 7 minutes 11 seconds, it was the longest song ever to hit the Billboard Hot 100 chart, an honor it held until Richard Harris' "MacArthur Park" in 1968 clocked in at 7:20.
1970 - Top Hits
"Ain't No Mountain High Enough" - Diana Ross
"Lookin' Out My Back Door/Long as I Can See the Light" - Creedence Clearwater Revival
"Julie, Do Ya Love Me" - Bobby Sherman
"There Must Be More to Love Than This" - Jerry Lee Lewis
1970 - Eric Burdon and War are awarded a Gold record for "Spill the Wine."
1973 - The Rolling Stones appear on the premiere of Don Kirschner's Rock Concert on ABC, performing "It's Only Rock N' Roll (But I Like It)," marking their first appearance on US television in six years.
1974 - "Rock Me Gently" by Andy Kim topped the charts and stayed there for a week.
1974 - Bad Company's self-titled LP hits #1
1974 – Nolan Ryan of the California Angels pitched his third of seven career no-hitters, striking out 15 and beating the Minnesota Twins, 4-0, in Anaheim.
1975 - For the first time in Major League history, four pitchers combined on a no-hitter when Vida Blue, Glenn Abbott, Paul Lindblad, and Rollie Fingers of the Oakland A's blanked the Angels, 5-0, on the final day of the season.
1976 - World heavyweight boxing champion Muhammad Ali won a unanimous 15-round decision over Ken Norton at Madison Square Garden in New York City.
1978 - Top Hits
"Boogie Oogie Oogie" - A Taste of Honey
"Kiss You All Over" - Exile
"Hopelessly Devoted to You" - Olivia Newton-John
"I've Always Been Crazy" - Waylon Jennings
1982 - Poisoning of store merchandise, the first of its kind to have resulted in numerous deaths, took place in and around Chicago, IL. In a three-day period, from September 29 to October 1, 1982, several people died after taking Tylenol, a brand of acetaminophen, which they had bought at local drugstores and supermarkets. A murderer who was never apprehended had removed the bottles from store shelves, opened them, added cyanide to the capsules of Tylenol, and replaced them in the stores. The poisonings led to the introduction of wraps and seals on all pharmaceutical products and many other products as well, that are now standard.
1985 - Phil Collins' "Don't Lose My Number" peaks at #4 on the singles chart.
1986 - Top Hits
"Stuck with You" - Huey Lewis & The News
"Friends and Lovers" - Gloria Loring & Carl Anderson
"Walk This Way" - Run-D.M.C.
"In Love" - Ronnie Milsap
1988 – Orel Hershiser of the Dodgers threw ten shutout innings against the San Diego Padres extending his streak of scoreless innings to 59 and breaking the record set by Don Drysdale in 1968.
1988 - The first American women to ascent Mount Everest were Stacy Allison of the Northwest American Everest Expedition and Peggy Luce, was who part of the same expedition, who completed her ascent two days later. Both used the South Col route.
1989 - Jimmy Buffett publishes a book of short stories entitled, "Tales from Margaritaville."
1989 - Thunderstorms over northeastern Florida drenched Jacksonville with 4.28 inches of rain between midnight and 6 AM EDT. Unseasonably cool weather prevailed in the northeastern U.S. Five cities reported record low temperatures for the date, including Binghamton, NY with a reading of 30 degrees. Morning lows were in the 20s in northern New England. Unseasonably mild weather prevailed in the northwestern U.S., with afternoon highs in the upper 70s and 80s. In Oregon, Astoria reported a record high of 83 degrees
1991 - R.E.M.'s "Shiny Happy People" peaks at #10 on the singles chart.
1991 - Dire Straits' "On Every Street" enters the LP chart.
1991 - "Good Vibrations" by Marky Mark & the Funky Bunch topped the charts and stayed there for 2 weeks.
1991 - Garth Brooks becomes the first Country artist to enter the Billboard Hot 200 album chart at number one. His "Ropin' the Wind," a collection of Pop and Country tunes, had advance orders of over 4 million copies.
1995 – Greg Harris of the Montreal Expos became the first pitcher to pitch with both hands in the 20th century. He faced four batters, two from his usual right side and two from the left, in the 9th inning of a 9-7 loss to Cincinnati.
1997 – Newscaster David Brinkley (1920-2003) retired after 54 years in broadcasting. From 1956 through 1970, he con-anchored NBC's top-rated nightly news program, "The Huntley-Brinkley Report," with Chet Huntley and thereafter appeared as co-anchor or commentator on its successor, "NBC Nightly News", through the 1970s. In the 1980s and 1990s, Brinkley was host of the popular Sunday "This Week with David Brinkley" program and a top commentator on election-night coverage for ABC News. Over the course of his career, Brinkley received ten Emmy Awards, three George Foster Peabody Awards, and the Presidential Medal of Freedom.
2001 - In the first home game at Wrigley since the terrorist attacks on America, Sammy Sosa, after hitting his 59th home run of the season, pulls out a small American flag and waves it as he circles the bases. After scoring and making a curtain call from the dugout, the Cub slugger continues to wave Old Glory.
2001 - On a night he hits his 68th round tripper of the season in quest of Mark McGwire's single season home run record, Barry Bonds is walked for the 163rd time breaking 'Big Mac's' 1998 National League record for bases on balls. The major league record of 170 walks held by Babe Ruth was broken later that year by Bonds who finished with 177. Bonds also set the MLB HR record, finishing with 73.
2003 - Ron Santo, the team's radio color commentator joins Hall of Famers Ernie Banks and Billy Williams becoming third player to have his number retired by the Cubs. The former third baseman, who spent 14 of his 15-year career with the Chicago (1960-73), will have his uniform #10 below Ernie Banks' on the left-field foul pole.
2003 – Derek Jeter was named by owner George Steinbrenner to be the 11th captain in Yankees history.
2004 - A Beverly Hills tribute concert in honor of Ray Charles, featuring Stevie Wonder, Michael McDonald, James Ingram, and Patti Austin, raises $15 million for Atlanta's African-American institution, Morehouse College.
2008 – The New York Metropolitans closed out the Shea Stadium era with a 4-2 loss to the Florida Marlins.
2008 – The Yankees' Mike Mussina, having won 18 or 19 games in a season five times, finally won his 20th, at age 39, beating the Red Sox, 6-2. Mussina retired after the season.
2012 – Homer Bailey of the Reds pitched the seventh no-hitter of the season, beating the Pirates, 1-0. The seven no-hitters this year tie the modern record set in 1990 and 1991.
2014 - For the second straight season, a pitcher tossed a no-hitter on the last day of the regular season. After Henderson Alvarez last year, Jordan Zimmerman did the trick as the Washington Nationals beat Miami, 1-0, after rookie left fielder Stephen Souza made a leaping catch to rob the last hitter and preserve the no-no. It was the first no-hitter in Nats history, although they recorded four such games when they were the Montreal Expos.
-------------------------------------------------------------

SuDoku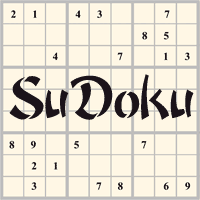 The object is to insert the numbers in the boxes to satisfy only one condition: each row, column and 3x3 box must contain the digits 1 through 9 exactly once. What could be simpler?
http://leasingnews.org/Soduku/soduko-main.htm
--------------------------------------------------------------

Daily Puzzle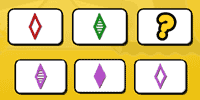 How to play:
http://www.setgame.com/set/puzzle_frame.htm
Refresh for current date:
http://www.setgame.com/set/puzzle_frame.htm
--------------------------------------------------------------


http://www.gasbuddy.com/
http://www.gasbuddy.com/GB_Map_Gas_Prices.aspx
http://www.gasbuddy.com/GB_Mobile_Instructions.aspx
--------------------------------------------------------------

Weather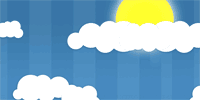 See USA map, click to specific area, no commercials
--------------------------------------------------------------

Traffic Live---
Real Time Traffic Information
You can save up to 20 different routes and check them out with one click,
or type in a new route to learn the traffic live
--------------------------------