Wednesday, September 19, 2018
Today's Equipment Leasing Headlines
Leasing News Exclusive:
The Opposition and How Senator Steven Glazer
Got SB 1235 Passed (Part 2 of 3)
By Tom McCurnin, Leasing News Legal Editor
Commercial Alternative Finance Company List
Updated
Aggregate Funding Sources - Updated
(Online: connects lessees, lessors, and vendors)
First Bank of Highland Park
Updated in Funder List
Centra Funding/4 Hour Funding
High Commissions for Direct Sales Professionals
Sales Makes it Happen by Scott Wheeler, CLFP
Credit Aptitude to Create More Sales
ELFA Announces Deborah Reuben Will Receive
2017 Distinguished Service Award
Labrador Retriever
Highland Park, Illinois Adopt a Dog
Dress for Sales at deBanked Connect
October 4th, San Diego
News Briefs---
FTC Shuts Down Purveyors of Fake Documents
Used for Fraud, Identity Theft
Head of the OCC Reacts to Lawsuits From the States
Why do state regulators want to limit consumer choice?
Visa, Mastercard reach $6.2 billion settlement
over card-swipe fees
Fish, fabric, furniture: Trump's latest tariffs will hit consumers
after the holidays, local companies warn
California wine among $60 billion in US goods
hit by new China tariffs
Broker/Funder/Industry Lists | Features (wrilter's columns)
Top Ten Stories Chosen by Readers | Top Stories last six months
www.leasingcomplaints.com (Be Careful of Doing Business)
www.evergreenleasingnews.org
Leasing News Icon for Android Mobile Device
You May have Missed---
Poem
Sports Brief----
California Nuts Brief---
"Gimme that Wine"
This Day in History
SuDoku
Daily Puzzle
GasBuddy
Weather, USA or specific area
Traffic Live----
######## surrounding the article denotes it is a "press release," it was not written by Leasing News nor has the information been verified. The source noted. When an article is signed by the writer,
it is considered a "byline." It reflects the opinion and research of the writer.


Please send a colleague and ask them to subscribe. We are free
Email kitmenkin@leasingnews.org and in subject line: subscribe


[headlines]
--------------------------------------------------------------
Leasing News Exclusive:
The Opposition and How Senator Steven Glazer
Got SB 1235 Passed (Part 2 of 3)
By Tom McCurnin
Leasing News Legal Editor


The bill was "Engrossed and Enrolled" and presented to the Governor at 5 p.m., September 12th, awaiting his decision to sign or veto.
How He Pushed It Through the Legislature
What are the takeaways from this interview and SB 1235?
▪ First, I Was Surprised at the Overwhelming Support of Trade Groups for the Bill. When he rattled off the trade groups' names, I realized this bill really did have broad support.
▪ Second, I Was Surprised at the overall Lack of Opposition to the Bill. Certainly portions of the ELFA opposed this bill. Overwhelming the MCA Industry reportedly was against it. But in the end, Senator Glazer specifically stated that ELFA had no formal opposition. If the MCA industry groups lobbied as hard as they said they did, given the huge support by the most conservative members of the legislature, they didn't do a very good job.
▪ Third, I Was Shocked At the Overwhelming Political Support in the Senate and House. Only a handful of representatives voted against this bill, and to have this bill pass by such wide margins clearly evidences bi-partisan support, even from conservative Republican representatives. If the bill was so bad, where were the votes?
The bottom line to this interview is that I was shocked the groups that provided input and support and surprised that the lending industry did not lobby very effectively.
The Opposition
The Senator met with the Equipment Leasing and Finance Association (ELFA) on the part of the bill that deals with lease financing. According to Sen. Glazer, ELFA was satisfied that the language was fair and workable for the leasing industry, and they did not oppose the bill.
(Leasing News is aware that ELFA opposed the bill in its preliminary forms, but ultimately withdrew its opposition and supported the final bill, which exempted interest rate disclosure for true leases. Leasing News is also aware that notwithstanding ELFA's support for the present bill, many members are individually opposed to the bill. Editor).
(Leasing News is also aware the MCA industry led almost all of the lobbying efforts and testified during all of the hearings, according to Sean Murray, President and Chief Editor of deBanked. "We covered it extensively," he told Leasing News. "Glazer met frequently with representatives from the MCA industry and MCA was the most debated issue of the bill the entire time even on the night it passed the state Senate. Editor).
In short, Senator Glazer enlisted the support of more than 60 organizations from across the policy spectrum that helped us build the bipartisan coalition in the Legislature to pass the bill by such wide margins, 72-3 in the Assembly and 28-6 in the Senate. That margin of approval speaks volumes that this was a truly bi-partisan bill and Senator Glazer worked on building a consensus. At the end of the day, only a handful of representatives were convinced that the bill was bad policy.
Will Interest Rate Disclosure Be Too Complicated?
When asked whether interest rate disclosure would be too complicated for some lenders to accomplish, Senator Glazer stated that providing an annualized rate to borrowers is crucial to help them compare one offer to another. By way of example, if one offer will provide $15,000 at a cost of $3,000 and a term of six months and another will be for $17,000 and cost $3,500 for four months, it is almost impossible to determine which of those is a better offer for the borrower without knowing an annualized rate. He noted that given the variety of financing types available in the commercial market, providing an annualized rate might be more important for small business borrowers than it is in consumer lending.
I'll note this paradox. If interest rate disclosure is too complicated for the lender to put in a single number, then it is too complicated for a borrower to figure out. This was the reason for Regulation Z. On a certain level, the high interest internet lenders, which do not disclose interest rates, are to blame for this legislation.
Role of the Department of Business Oversight
Leasing News wondered whether the California Department of Business Oversight (DBO) had any input in the bill's wording. To our surprise, Senator Glazer stated that he worked hand in glove with the California Department of Business Oversight. The Department of Business Oversight provided technical advice on the bill in order to shape it into a measure that the department could implement and enforce if the governor ultimately decided to sign the legislation. The Department assured Senator Glazer that the disclosure requirements in the bill were practical and that the DBO had the expertise and the resources to enforce them. So, nothing in the bill will be a surprise to the DBO.
For the next edition, Leasing News will explore how the disclosures in the bill are intended to work, and what Senator Glazer thinks the future will hold for this bill in California and nationally.
How Sen. Glazer Obtained Bi-Partisan Support
The Senator has a history of consensus building. Indeed, his mission statement is to represent the people of his Senate district, not political parties or special interests. Furthermore, he has a goal to pursue bipartisan decisions. In his opinion, they are always better and long lasting.
It is for this reason that after he came up with the idea for the interest rate disclosure bill, he worked with Marketplace Lending Assn., the Responsible Business Lending Coalition, The Opportunity Fund, Lending Club, and the Economic Development and Financing Corporation.
Senator Glazer believes that what is good for small business is good for California. Therefore, he solicited input from every major small business trade group in California and obtained their opinions in writing the bill and their support once the bill was finalized. Some of the trade groups which supported the bill included the National Federation of Independent Business, the California Small Business Assn., Small Business California, the Small Business Finance Institute, and Small Business Majority.
He also enlisted the input of various economic opportunity groups, such as the California Association for Microenterprise Organization Development, the California Reinvestment Coalition, and the Greenlining Institute. These entities, usually non-profits, lobby banks and other lenders to create positive economic opportunities for low-income borrowers and seek to protect consumers from unscrupulous lending and predatory financial products and services.
Part III: I'll let the readers know about Senator Glazer's feelings on how the bill works vis-à-vis disclosure, when we get down to brass tacks. Stay tuned.
Part 1 of the Interview Series:
http://leasingnews.org/archives/Sep2018/09_17.htm#state
Tom McCurnin is a partner at Barton, Klugman & Oetting in Los Angeles, California.
Tom McCurnin
Barton, Klugman & Oetting
350 South Grand Ave.
Suite 2200
Los Angeles, CA 90071
Direct Phone: (213) 617-6129
Cell (213) 268-8291
Email: tmccurnin@bkolaw.com
Visit our web site at www.bkolaw.com
Previous Tom McCurnin Articles:
http://www.leasingnews.org
Previous Tom McCurnin Articles:
http://www.leasingnews.org/Conscious-Top%20Stories/leasing_cases.html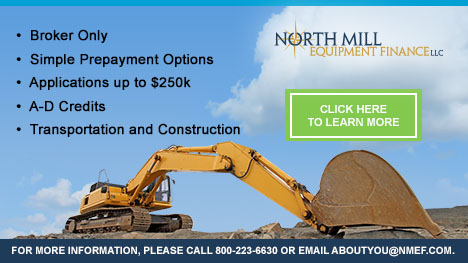 [headlines]
--------------------------------------------------------------
Commercial Alternative Finance Company List
Updated


Name
In Business Since
Contact
Website
Leasing Association

Employees

Geo
Area

Dollar
Amount

Products Offered

A

B

C

D

OnDeck
2007
Chris Sandoval
929.279.8102
newpartner@ondeck.com
www.ondeck.com

500+

US, Canada and Australia

$5,000 to $500,000

Term Loans, Business Lines of Credit

Y

Y

N

Y

Rapid Advance
2005
Jeff Schubert
204-203-9224
jschubert@rapidadvance.com
www.rapidadvance.com
NAELB/NEFA

250

Nationwide

$5,000 to $1,000,000

Bridge Loans, Factor, Leasing, Lines of Credit, Merchant Advance, Trade/PO Financing/Working Capital

Y

Y

N

N

Channel Partners Capital
2009
Adam Peterson
adam@channelpartnersllc.com
www.channelpartnersllc.com
AACFB/NEFA/ELFA

30

Nationwide

$10,000 to $250,000

Working Capital Products

Y

Y

N

Y
A -Accepts Broker Business | B -Requires Broker be Licensed
| C -Sub-Broker Program| D - Also "in house" salesmen
To join the list, email: kitmenkin@leasingnews.org


There is no advertising fee or charge for a listing. They are "free." Leasing News makes no endorsement of any of the companies listed, except they have qualified to be on this specific list.
This list will appear on the website as well as in the News Edition, from time to time, particularly when updated, as well as utilized when Leasing News is asked for a referral or has a good reputation.
To qualify for this list, the company must be a "funder" and not a "Broker". The company may sell off its portfolio from time to time, but the definition is for a company or financial institution where 50% or more of its business is from actually "funding" transactions themselves, where they are on "recourse." Every non-public company' banker and/or investor(s) are contacted to verify this.
Leasing News reserves the right to not list a company who does not meet these qualifications.
This is for commercial business only, no consumer transactions, and products offered to list include, Bridge Loans, Business Loans Factoring, Capital Leasing, Lines of Credit, Merchant Advance, Trade/PO Financing, Working Capital.



[headlines]
--------------------------------------------------------------
Aggregate Funding Sources - Updated
(Online: connects lessees, lessors, and vendors)
These are online companies that connect via Financial Technology to funders of business loans, leasing, working capital, and other finance methods to secure credit approval that meets the criteria of the funder that they represent as well as being the most attractive rate and terms for the applicant.
Capital Relay accepts broker business (third party originators) and claims to have a current network of 753 brokers and current network of 117 Lenders.
These companies have several funders "where funders compete."
This company appeals to vendors, sellers of equipment.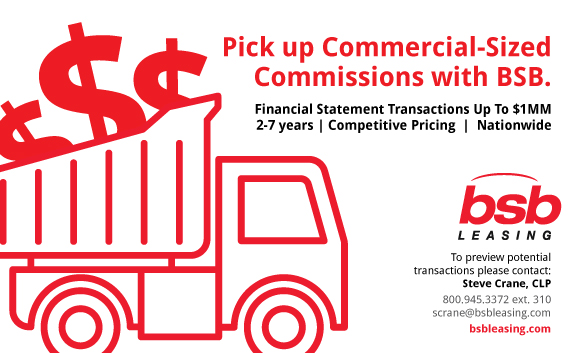 [headlines]
--------------------------------------------------------------

[headlines]
--------------------------------------------------------------


Updated in Funder List

Name
In Business Since
Contact
Website
Leasing Association

7 employees
(65 bank)
A -Accepts Broker Business | B -Requires Broker be Licensed
| C -Sub-Broker Program | D -"Private label Program" | E - Also "in house" salesmen
Full Funder List
http://www.leasingnews.org/Funders_Only/Funders.htm



[headlines]
--------------------------------------------------------------
Sales Makes it Happen by Scott Wheeler, CLFP
Credit Aptitude to Create More Sales
Can you be a top producing originator in the commercial equipment leasing and finance industry without a comprehensive understanding of credit underwriting? Absolutely NOT!
A complete understanding of credit underwriting is necessary to win the "right" transactions, to be an effective financial advisor, and to be a top producer in the industry.
Top producers are able to:
* Review a transaction and make a valid recommendation of why a transaction should be approved or declined
* Articulate to vendors and end-users the credit criteria used by their employer or funding sources
* Package a complete transaction for credit review
* Pre-qualify transactions
* Anticipate the additional information or collateral that may be needed to secure an approval
* Go beyond an application-only mentality and actually understand tax returns and financial statements.
Average originators are often frustrated by credit analysis. It is not because the analysts are making poor decisions. In many instances, it is because the originator has a poor understanding of the credit process. Top originators want their credit departments to make sound credit decisions. They want their credit departments to protect them from delinquent accounts. Top producers work closely with their credit departments and participate in making sound credit decisions.
As a commercial leasing and finance originator, how well do you know your credit process? Your credit criteria?
Embrace the Credit Process!
http://leasingnews.org/items/call_to_action2015.jpg
Order via Amazon: https://www.createspace.com/5355516

Scott A. Wheeler, CLFP
Wheeler Business Consulting
1314 Marquis Ct.
Fallston, Maryland 21047
Phone: 410 877 0428
Fax: 410 877 8161
Email: scott@wheelerbusinessconsulting.com
Web: www.wheelerbusinessconsulting.com

Sales Makes it Happen articles:
http://www.leasingnews.org/Legacy/index.html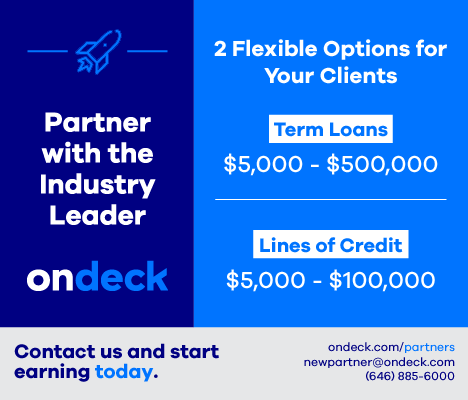 [headlines]
--------------------------------------------------------------
##### Press Release ############################
ELFA Announces Deborah Reuben Will Receive
2017 Distinguished Service Award
WASHINGTON, D.C. – The Equipment Leasing and Finance Association (ELFA) has selected Deborah Reuben, CLFP, President of Reuben Creative, to receive the 2018 Michael J. Fleming Distinguished Service Award. The award honors individuals who have made significant contributions to the association and the equipment finance industry. Reuben will be formally recognized during a ceremony at the 57th ELFA Annual Convention in Phoenix, Arizona, in October.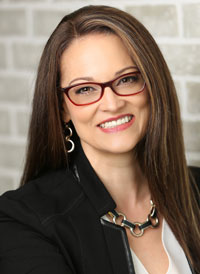 Deborah Reuben
President
Reuben Creative
Reuben has 23 years of experience innovating in the equipment finance industry. Currently she leads Reuben Creative, a strategic technology and process consultancy. Previously she held positions with Wells Fargo, TCF and Linedata/HCL. For the past two decades she has helped to educate the equipment finance industry about technology trends through creative experiences that spark new thinking. She has shared her expertise and forward-thinking insights through multiple leadership roles within ELFA.
Since 2007, Reuben has served as a member and guiding force on the association's Operations & Technology Planning Committee. The committee provides guidance on the training needs of industry operations and systems management personnel, helps plan and develop the ELFA Operations & Technology Conference & Exhibition and is an information resource for ELFA members. Reuben chaired the Committee from 2016-2017, serving as a thought leader on industry technology issues. She also chaired the Operations & Technology Excellence Award subcommittee from 2009-2015, revamping the award program and raising its prestige.
Recently Reuben was named Chair of ELFA's new Technology Innovation Work Group, which will monitor and analyze the impact of new technologies on the equipment finance industry and member businesses. In addition, as a founding member of the ELFA Women's Council, Reuben was instrumental in planning the inaugural 2018 Women's Leadership Forum.
Reuben is a frequent speaker and facilitator at ELFA events. She has been an active participant in the Operations & Technology Conference for almost 20 years, and a speaker at the event for the past 15 years. She also has presented on technology topics at the ELFA Annual Convention, where she served as the General Session Trends Desk moderator in 2017. In addition, she has participated in web seminars, including ELFA's e-leasing web seminar in 2017.
Reuben also has lent her expertise to the Equipment Leasing & Finance Foundation. She facilitated the Foundation's 2017 Industry Future Council, an annual meeting of industry executives exploring trends, challenges and opportunities in the equipment finance sector. She has contributed to multiple Foundation studies, including "State of the Equipment Finance Industry" and "Headwinds, Undercurrents, and Tailwinds: How Equipment Finance Companies Can Learn and Benefit from the Fintech Phenomenon."
Outside of ELFA, Reuben has contributed to numerous organizations, including the National Equipment Finance Association, the Certified Lease & Finance Professional Foundation and the Commercial Equipment Marketplace Council. She is the author of The Certified Lease and Finance Professionals' Handbook Sixth Edition.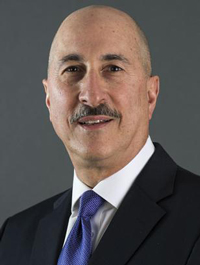 ELFA President and CEO Ralph Petta, said, "Deb's dedicated volunteer spirit and leadership, especially in the areas of technology and innovation, have had a tremendous impact on our membership and the equipment finance industry."
"We are thrilled to present her with the Michael J. Fleming Distinguished Service Award in recognition of her outstanding contributions."
"It is a humbling honor to be recognized in this way," said Reuben. "Serving alongside so many brilliant people who have inspired me and stretched my thinking is a joy and privilege. It is energizing to work with industry leaders who desire to imagine the art of the possible and focus on what's next. I am grateful for the memories, connections, relationships and doors of opportunity opened through each volunteer experience. Thank you to ELFA for making this possible and to all of the remarkable members of this organization who make collaboration and active participation a fantastic experience. I highly recommend getting involved in making awesome happen."
About ELFA
The Equipment Leasing and Finance Association (ELFA) is the trade association that represents companies in the $1 trillion equipment finance sector, which includes financial services companies and manufacturers engaged in financing capital goods. ELFA members are the driving force behind the growth in the commercial equipment finance market and contribute to capital formation in the U.S. and abroad. Its 575 members include independent and captive leasing and finance companies, banks, financial services corporations, broker/packagers and investment banks, as well as manufacturers and service providers. For more information, please visit www.elfaonline.org
### Press Release ############################



[headlines]
--------------------------------------------------------------
Labrador Retriever
Highland Park, Illinois Adopt a Dog


Blush
ID #D46707
Female
Age: 9 years
Kennel #15
"Blush is one of the smartest girls at the shelter, but life has been hard for her. She has limited vision, but she gets around just fine. She was also recently diagnosed with diabetes and gets insulin shots twice a day. Still, she's treat motivated and eager to learn new tricks. Blush loves to play fetch and enjoys burying her favorite toys for safekeeping. She is a great walking buddy, but don't let her waddle fool you. This little one can run! If you are looking for a fun-loving, intelligent and independent friend, take Blush out for a test drive! She will do best as the only dog in an adult home. Get acquainted with this dog off leash in one of our family run areas. Most dogs will need to run off some energy before they settle down and get acquainted with you. Thanks!"
Orphans of the Storm
Highland Park Adoption Center
468 Central Avenue
Highland Park, IL 60035
847-780-4817
Open Tuesday - Saturday 10am to 4pm
Open Thursdays 10am - 7pm
Application:
https://orphansofthestorm.org/adopt/form
Adopt a Pet
http://www.adoptapet.com/
[headlines]
--------------------------------------------------------------
Dress for Sales at deBanked Connect
October 4th, San Diego
The first 100 salespeople to check in to deBanked CONNECT in San Diego on Thursday, October 4th will receive a FREE shirt to help them close more deals 24/7. It says "I Can Fund Your Business" on the front and "Ask Me How" on the back.
"There is no mention of deBanked anywhere on the shirt," said deBanked president and event organizer Sean Murray. "We simply want to create opportunities for salespeople to do more business. They can wear it on Main Street, at the gym, or while patronizing small businesses. Someone is bound to ask you how to get funded. Whether you're offering small business loans, factoring, MCAs or something else, it still applies. Pitch what you do."
This kind of marketing works. Of course, it can't hurt to wear your own company's attire as well. You can combine it with your company hat, for example. The idea is to get the right person who you otherwise might never engage with, to ask you the question, "Can you fund my business?"
And once you're approached, use your training to diagnose what the prospect needs. Several industry experts say the "Consultative Sale" works best. If you happen to be offering MCAs or competing against an MCA product, articulating the details (pros & cons) will go a long way in building credibility. The MCA Basics course is something that can really make a difference for salespeople, for example.
THERE'S ONLY TWO WEEKS LEFT TO REGISTER FOR DEBANKED CONNECT – SAN DIEGO. Register now and check in as early as 1:30PM on October 4th to get your free shirt.
Register:
https://www.debankedsandiego.com/

[headlines]
--------------------------------------------------------------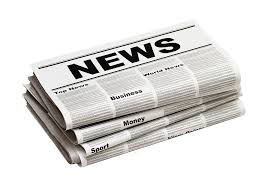 News Briefs----
FTC Shuts Down Purveyors of Fake Documents
Used for Fraud, Identity Theft
https://www.ftc.gov/news-events/press-releases/2018/09/ftc-shuts-down-purveyors-fake-documents-used-fraud-identity-theft?utm_source=govdelivery
Head of the OCC Reacts to Lawsuits From the States
Why do state regulators want to limit consumer choice?
https://www.americanbanker.com/opinion/occs-otting-why-do-state-regulators-want-to-limit-consumer-choice
Visa, Mastercard reach $6.2 billion settlement
over card-swipe fees
https://www.moneycontrol.com/news/business/visa-mastercard-reach-6-2-billion-settlement-over-card-swipe-fees-2963411.html
Fish, fabric, furniture: Trump's latest tariffs will hit consumers
after the holidays, local companies warn
http://www.chicagotribune.com/business/ct-biz-china-tariffs-chicago-companies-0919-story.html
California wine among $60 billion in US goods
hit by new China tariffs
https://www.sfchronicle.com/business/article/California-wine-among-60-billion-in-U-S-goods-13239467.php?src=hp_totn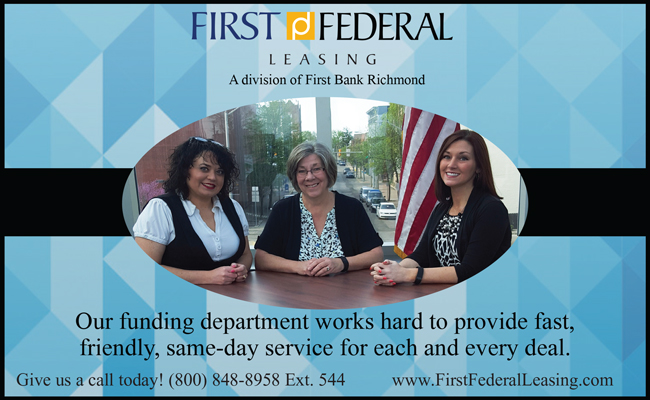 [headlines]
--------------------------------------------------------------


You May Have Missed---
Two-thirds of Amazon Prime members would try banking
with the retailer, according to Bain study
https://www.cnbc.com/2018/09/18/most-amazon-prime-members-open-to-a-checking-account-from-tech-giant.html
[headlines]
--------------------------------------------------------------
An Asterisk as Big as a Ball
By Tim Wheeler
the ball talked to
three hundred thirty feet of air,
rising into the teeth
of the bat's echo,
crashing into right field bleachers
like any other Yankee missile —
an exiled hero
circled the Ruthian diamond
to footnote glory —
just down the first base line
the magic bat lay,
like a gun that had killed
its owner.
From a soft cover 128 pages
with index published by www.mcfarlandpub.com
( they take two weeks to send, but you are helping
this company stay alive, or you can buy from
Amazon, for the same price, but perhaps faster
delivery. While they are all mostly baseball,
some are not. He is a unique American poet.
He lives in Hickory, North Carolina.
[headlines]
--------------------------------------------------------------

Sports Briefs---
Raiders mailbag: 'Will Gruden be on the hot seat if Raiders start 0-4?'
https://www.eastbaytimes.com/2018/09/18/raiders-mailbag-will-gruden-be-on-the-hot-seat-if-raiders-start-0-4/
Which of NFL's 0-2 teams still could make playoffs this season?
https://www.usatoday.com/story/sports/nfl/2018/09/18/nfl-giants-raiders-seahawks-texans-lionsbills-cardinals/1343215002/
NFL Power Rankings Poll: Jaguars Take Over No. 1,
Bengals Make Biggest Jump
https://www.si.com/nfl/2018/09/18/nfl-power-rankings-2018
The Josh Gordon trade gives the Patriots a second, faster Gronk
https://ftw.usatoday.com/2018/09/nfl-patriots-browns-josh-gordon-trade-rob-gronkowski-jaguars
[headlines]
--------------------------------------------------------------


California Nuts Briefs---

California wine among $60 billion in US goods hit by new China tariffs
https://www.sfchronicle.com/business/article/California-wine-among-60-billion-in-U-S-goods-13239467.php?src=hp_totn
Michael Mina empire expands to Tiburon, in the former Guaymas
https://www.sfgate.com/food/article/Michael-Mina-empire-expands-to-Tiburon-in-the-13238717.php?t=0ca5c2a2ce
[headlines]
--------------------------------------------------------------



"Gimme that Wine"

http://www.youtube.com/watch?v=EJnQoi8DSE8
Beloved California Vintner Ulises Valdez Dies at 49
https://www.winespectator.com/webfeature/show/id/Beloved-California-Vintner-Ulises-Valdez-Dies
J. Lohr Vineyards & Wines Names Steve Peck Director of Winemaking
https://www.winebusiness.com/people/?go=getPeopleArticle&dataId=203484
The Essential Guide to Chardonnay
https://www.winemag.com/2018/09/13/the-essential-guide-to-chardonnay/
How Two Buck Chuck made wine less douchey
https://thehustle.co/how-two-buck-chuck-changed-the-wine-industry
In Season: Thomcord grape the best of both worlds
https://www.pressdemocrat.com/lifestyle/8684637-181/in-season-thomcord-grape-the
California wine among $60 billion in US goods hit by new China tariffs
https://www.sfchronicle.com/business/article/California-wine-among-60-billion-in-U-S-goods-13239467.php?src=hp_totn
Wine Prices by vintage
http://www.winezap.com
http://www.wine-searcher.com/
US/International Wine Events
http://www.localwineevents.com/
Leasing News Wine & Spirits Page
http://two.leasingnews.org/Recommendations/wnensprts.htm

[headlines]
----------------------------------------------------------------
This Day in History
1676 - Bacon's Rebellion, Jamestown, Virginia. Perhaps the first revolt against the British, who formed an alliance with the Indians, was led by Nathaniel Bacon, a colonist. He was successful, but shortly after winning the town, he caught a disease and died (common in the day, unfortunately). The rebellion then collapsed and his followers were hunted down, some executed and their properties confiscated. Virginia Governor Sir William Berkeley was replaced the next year and peace was restored, so says history. (Full story at the end for those interested***).
1692 – Giles Corey is pressed to death after refusing to plead in the Salem witch trials.
1737 - Charles Carroll (d. 1832), American patriot and legislator, was born in Annapolis, Maryland colony. He was the only Roman Catholic signer of the Declaration and his signature read Charles Carroll of Carrollton. He lived in Maryland where, as a Roman Catholic, he was forbidden from voting and holding public office. However, the wealthy Carrolls moved in the highest social circle and entertained George Washington and the Marquis de Lafayette at their estate.
1777 - Battle of Saratoga, New York. After a series of defeats, American General Horatio Gates has a major victory.
http://memory.loc.gov/ammem/today/sep19.html
1778 – The Continental Congress passed the first federal budget.
1796 – George Washington's Farewell Address was printed across America as an open letter to the public. The work was Washington's valedictory after 20 years of service to the new nation. It is a classic statement of republicanism, warning Americans of the political dangers they can and must avoid if they are to remain true to their values. The first draft was originally prepared in 1792 with the assistance of James Madison, as Washington prepared to retire following a single term in office. However, he set aside the letter and ran for a second term after the rancor between Secretary of the Treasury Alexander Hamilton and Secretary of State Thomas Jefferson convinced him that the growing divisions between the newly formed Federalist and Republican parties, along with the current state of foreign affairs, would rip the country apart in the absence of his leadership. Four years later, as his second term came to a close, Washington revisited the letter and, with the help of Alexander Hamilton, prepared a revision of the original draft to announce his intention to decline a third term in office.
1849 - First commercial laundry on the West Coast established in Oakland, California. The actual world's first commercial laundry was founded by a Mrs. Steel in New York in the early 1800s, and followed by others: The Troy (New York) Laundry -first of many Troy laundries nationwide; The Cambridge (Massachusetts) Laundry in 1840; the Boston and Roxbury Laundry in 1847; and the Contra Costa Laundry (Oakland, California) in 1849, eventually one of the largest in the west.
http://www.oaklandheritage.org/oakland_laundry.htm
1863 – The second day of the Battle of Chickamauga, TN, near Chattanooga. They are considered the two bloodiest days of the Civil War.
1864 - Third Battle of Winchester, Virginia: Union General Phillip Sheridan defeated Confederate General Jubal Early's forces, ending Early's raids on the North. Early's troops were again soundly beaten on September 22 at Fisher's Hill. After defeating Early, Sheridan turned his attention to destroy the food resources of the Shenandoah Valley. The strategy of the North was to cut off supplies from Europe, purchased by the Confederates, and to burn and destroy all food and manufacturing facilities thus cutting off all ammunition, clothing, food and other supplies that supported the Confederate troops. The movie "Gone with the Wind" centers on Sheridan's march through the south. A trivia fact: General George S. Patton's grandfather, who was his namesake, was killed fighting for the Confederacy in this battle.
http://www.findagrave.com/cgi-bin/fg.cgi?page=gr&GRid=9077
1865 - Atlanta University Founded. On July 1, 1988, two private historically black institutions, Atlanta University and Clark College, consolidated to form Clark Atlanta University (CAU). CAU is a comprehensive, private, urban, coeducational institution of higher education with a predominantly African American heritage.
1873 - Black Friday: Jay Cooke & Co fails, causing a securities panic.
http://www.buyandhold.com/bh/en/education/history/2000/jay_cooke3.html
(It is said that JP Morgan pulled the country out from bankruptcy by guaranteeing loans from European banks, but I am getting ahead of this terrible day in history as perhaps the worst depression the country has ever seen followed this collapse of the stock market).
http://www.publicbookshelf.com/public_html/The_Great_Republic_By_the_
Master_Historians_Vol_III/panicof1_hd.html
1876 - Melville Reuben Bissell of Grand Rapids, MI, obtained a patent for a "carpet sweeper." Although the idea had been introduced earlier, none of the early sweepers worked well. Bissell devised the" broom-action" principle, by which the application of variable pressure on the handle made the sweeper responsive to different grades of floor covering. Bissell organized the Bissell Carpet Sweeper Company in Grand Rapids, MI.
1876 - Birthday of Vera Charlotte Scott Cushman (d. 1946), Ottawa, IL. U.S. YWCA leader who served on the board of directors 31 years. She was an amazing fund raiser under whose co-direction about $170 million was raised to finance 140 "hostess houses" to house and feed women who were involved in World War I war work. Lodgings for women without a male escort were hard to find as well as dangerous before the modern women's movement.
1881 - Eighty days after a failed office seeker shot him in Washington, D.C., President James A. Garfield dies of complications from his wounds. On July 2, 1881, only four months into his administration, President Garfield was shot as he walked through a railroad waiting room in Washington. His assailant, Charles J. Guiteau, was a disgruntled and possibly insane man who had unsuccessfully sought an appointment to the U.S. consul in Paris. While Garfield was attempting to get well, Vice President Chester A. Arthur generally served as acting president, but there was confusion over whether he had the authority to do so, as the Constitution was ambiguous on the matter of presidential succession. On September 19, President Garfield died of blood poisoning. The following day, Arthur was inaugurated as the 21st President of the United States.
1905 – Leon Jaworski (d. 1982) was born Waco, TX. Attorney and law professor who served as the second special prosecutor during Watergate. Jaworski's greatest fame came from his tenure as Watergate Special Prosecutor, when he assumed leadership of a protracted contest with President Nixon to secure evidence for the trial of former senior administration officials on charges relating to the Watergate cover-up. Because of testimony from Nixon's deputy assistant Alexander Butterfield, Cox learned that Nixon had discussed the Watergate cover-up with the accused on numerous occasions and that these conversations had been recorded by the White House taping system. This discovery caused Cox to subpoena tapes of sixty-four presidential conversations as evidence for the upcoming criminal trial, but Nixon refused to release them, citing executive privilege. Nixon offered Cox a compromise: instead of supplying the tapes, he would supply Cox with transcripts of the recordings, subject to Nixon's discretion, and allow one senator to listen to the recordings and verify the transcripts' accuracy. Cox rejected the compromise, whereupon Nixon fired Cox in the Saturday Night Massacre of October 19–20, 1973. Under extreme criticism for the firing, Nixon appointed Jaworski to replace Cox. Jaworski subsequently subpoenaed sixty-four taped conversations. Nixon appealed on two grounds: first, that the office of Special Prosecutor did not have the right to sue the office of President; and second, that the requested materials were privileged presidential conversations. Aware that an important constitutional issue was at stake, and unwilling to wait any longer, Jaworski asked the Supreme Court to take the case directly, bypassing the Court of Appeals. On July 24, 1974, the Supreme Court ruled that the Special Prosecutor did have the right to sue the President; and that the "generalized assertion of [executive] privilege must yield to the demonstrated, specific need for evidence in a pending criminal trial". Nixon was forced to give the unedited tapes to Jaworski, including the so-called Smoking Gun Tape which included a compromising discussion of June 23, 1972. The President's remaining support waned, and he resigned on August 9, 1974.
1916 - Birthday of jazz singer Helen Ward (d. 1998), New York City.
http://musicfinder.yahoo.com/shop?d=hc&id=1802440129&cf=11&intl=us
1921 – Birthday of singer, musician Billy Ward (d. 2002) at Savannah, Ga. He is best known as Billy Ward and the Dominoes or perhaps just, "the Dominoes," an early rock 'n' roll group. Early Dominoes included Jackie Wilson and Clyde McPhatter. Their big hit, "Sixty Minute Man" hit #1 on the R&B charts in May, 1951 and stayed there for 14 weeks. It has arguably been considered among the first true rock 'n' roll hits.
http://www.soulwalking.co.uk/Billy%20Ward%20&%20Dominoes.html
full bio: http://afgen.com/billy_ward.html
1926 - Birthday of Brooklyn Dodger Hall of Famer centerfielder Edwin Donald "Duke" Snider (d. 2011), Los Angeles, CA. Over his 18-year career, mostly with the Dodgers, he was an All-Star 8 times and went to eight World Series, winning two. He was elected to the Baseball Hall of Fame in 1980.
1928 - Mickey Mouse's screen debut as Steamboat Willie at Colony Theater, NYC. In 1928, Disney created the character Mickey Mouse in the silent film "Plane Crazy."That same year, Mickey also appeared in "Steamboat Willie,"a short that initiated the concept of making a separate cartoon for each animated movement. Instantly famous, the film was also Disney's first attempt to use sound using his own voice for Mickey. He also experimented with the use of music ("The Skeleton Dance"), the portrayal of speed ("The Tortoise and the Hare"), three-dimensional effects ("The Old Mill"), and the use of color. Disney produced the first feature-length cartoon, "Snow White and the Seven Dwarfs" (1938), which took three years to complete. Additional features included Pinocchio (1939), Fantasia (1940), Dumbo (1941), and Bambi (1942). In Song of the South (1946), he merged live actors and animated figures. During World War II, Disney's studio produced cartoons for the armed services as training tools and morale builders.
1928 - Birthday of Adam West (d. 2017), actor, perhaps best known for the TV series "Batman" and "The Last Precinct," born William West Anderson, Walla Walla, Washington.
1931 - Birthday of singer Brook Benton, born Benjamin Franklin Peay (d. 1988), in Camden, South Carolina. Benton's baritone style showed the influences of Nat King Cole and Billy Eckstine. "It's Just a Matter of Time" and "So Many Ways," a double-sided million-seller in 1959, were the first of nearly a score of top-20 hits for him. Benton also recorded two popular 1960 duets with Dinah Washington, "Baby (You Got What It Takes)" and "A Rockin' Good Way." Benton's last big hit was "Rainy Night in Georgia," which reached number four on the Billboard Hot 100 in 1974.
1931 – Lefty Grove became the first pitcher to win 30 games since Jim Bagby did it in 1920. Grove's Athletics beat the White Sox, 2-1.
1933 - Birthday of David McCalllum, actor ("NCIS," "The Man from U.N.C.L.E., "The Great Escape," born Glasgow, Scotland.
1934 - Bruno Hauptmann arrested for kidnapping the Lindbergh baby. Historians believe Lindbergh was covering for his sister, who was in and out of mental institutions and had a history of trying to harm her brother's child. It is said that many people were aware of this, and it one of the reasons his family moved to Europe, so authorities could not question his sister or family. It was proven through hard detective work that Hauptmann was the man who wrote the ransom and collected the money, but he maintained he was innocent of the kidnapping itself, which was based solely that he wrote a ransom note and collected the money.
1940 - Birthday of Canadian folk singer Sylvia Tyson, born Sylvia Fricker in Chatham, Ontario. She started performing with future husband Ian Tyson in 1961. They married three years later. Ian and Sylvia were at the forefront of the '60s folk revival, and performed throughout North America at clubs, colleges and festivals. Ian and Sylvia's hits included "Four Strong Winds," "You Were On My Mind" and "Lovin' Sound." The couple made their last appearances together in 1975. Sylvia continued to perform and record on her own, and was the host for the CBC Radio folk music show "Touch the Earth."
1940 – Bill Medley (with Bobby Hatfield, they were The Righteous Brothers), was born in Santa Ana, CA. He is noted for his bass-baritone voice, exemplified in songs such as "You've Lost That Lovin' Feelin'." Medley produced a number of the duo's songs, including "Unchained Melody" and "Soul and Inspiration."
1941 - Birthday of African-American author James Haskins (d. 2005), Demopolis, AL. A prolific and award-winning author with more than one hundred books for both adults and children, many of his books highlight the achievements of African-Americans and cover the history and culture of Africa and the African-American experience. His work also included many biographical subjects, ranging from Hank Aaron to Scatman Crothers to Malcom X. http://www.english.ufl.edu/faculty/jhaskins/
1941 – Birthday of "Mama" Cass Elliott, born Ellen Naomi Cohen (d. 1974), at Baltimore, MD. American folk-pop singer with The Mamas & The Papas.
http://www.hotshotdigital.com/WellAlwaysRemember.3/MamaCassBio.html
1945 - Top Hits
"Till the End of Time" - Perry Como
"On the Atchison, Topeka and Santa Fe" - Johnny Mercer
"If I Loved You" - Perry Como
"You Two Timed Me One Time Too Often" - Tex Ritter
1947 - The eye of a hurricane passed directly over New Orleans, and the barometric pressure dipped to 28.61 inches. The hurricane killed fifty-one persons, and caused $110 million damage. It produced wind gusts to 155 mph while making landfall over Fort Lauderdale FL two days earlier.
1949 - Ralph Kiner of the Pittsburgh Pirates hit his 50th home run of the season to become the first player in National League history to reach the 50 mark twice. After hitting 51 homers in 1947, Kiner finished the year with 54.
1950 - COLLIER, JOHN W., Medal of Honor
Rank and organization: Corporal, U.S. Army, Company C, 27th Infantry Regiment. Place and date: Near Chindong-ni, Korea, 19 September 1950. Entered service at: Worthington, Ky. Born: 3 April 1929, Worthington, Ky. G.O. No.: 86, 2 August 1951. Citation: Cpl. Collier, Company C, distinguished himself by conspicuous gallantry and intrepidity above and beyond the call of duty in action. While engaged in an assault on a strategic ridge strongly defended by a fanatical enemy, the leading elements of his company encountered intense automatic weapons and grenade fire. Cpl. Collier and 3 comrades volunteered and moved forward to neutralize an enemy machine gun position which was hampering the company's advance, but they were twice repulsed. On the third attempt, Cpl. Collier, despite heavy enemy fire and grenade barrages, moved to an exposed position ahead of his comrades, assaulted and destroyed the machine gun nest, killing at least 4 enemy soldiers. As he returned down the rocky, fire-swept hill and joined his squad, an enemy grenade landed in their midst. Shouting a warning to his comrades, he, selflessly and unhesitatingly, threw himself upon the grenade and smothered its explosion with his body. This intrepid action saved his comrades from death or injury. Cpl. Collier's supreme, personal bravery, consummate gallantry, and noble self-sacrifice reflect untold glory upon himself and uphold the honored traditions of the military service.
1950 - JECELIN, WILLIAM R., Medal of Honor
Rank and organization: Sergeant, U.S. Army, Company C, 35th Infantry Regiment, 25th Infantry Division. Place and date: Near Saga, Korea, 19 September 1950. Entered service at: Baltimore, Md. Birth: Baltimore, Md. G.O. No.: 24, 25 April 1951. Citation: Sgt. Jecelin, Company C, distinguished himself by conspicuous gallantry and Intrepidity above and beyond the call of duty in action against the enemy. His company was ordered to secure a prominent, saw-toothed ridge from a well-entrenched and heavily armed enemy. Unable to capture the objective in the first attempt, a frontal and flanking assault was launched. He led his platoon through heavy enemy fire and bursting shells, across rice fields and rocky terrain, in direct frontal attack on the ridge in order to draw fire away from the flanks. The unit advanced to the base of the cliff, where intense, accurate hostile fire stopped the attack. Realizing that an assault was the only solution, Sgt. Jecelin rose from his position firing his rifle and throwing grenades as he called on his men to follow him. Despite the intense enemy fire this attack carried to the crest of the ridge where the men were forced to take cover. Again he rallied his men and stormed the enemy strongpoint. With fixed bayonets they charged into the face of antitank fire and engaged the enemy in hand-to-hand combat. After clubbing and slashing this force into submission the platoon was forced to take cover from direct frontal fire of a self-propelled gun. Refusing to be stopped he leaped to his feet and through sheer personal courage and fierce determination led his men in a new attack. At this instant a well-camouflaged enemy soldier threw a grenade at the remaining members of the platoon. He immediately lunged and covered the grenade with his body, absorbing the full force of the explosion to save those around him. This incredible courage and willingness to sacrifice himself for his comrades so imbued them with fury that they completely eliminated the enemy force. Sgt. Jecelin's heroic leadership and outstanding gallantry reflect the highest credit upon himself and uphold the esteemed traditions of the military service.
1953 - Top Hits
You, You, You - The Ames Brothers
Vaya Con Dios - Les Paul & Mary Ford
Crying in the Chapel - June Valli
A Dear John Letter - Jean Shepard & Ferlin Husky
1953 - Singer Gisele MacKenzie took over as host on NBC-TV's "Your Hit Parade." Her biggest hit during that stint, 1953 to 1957, was "Hard to Get" in June of 1955. Ironically, the song was first sung by Gisele in an episode of the NBC-TV show, "Justice." It became a hit and she performed it again on "Your Hit Parade." Born Gisele Marie-Louise Marguerite LaFleche, she studied piano and violin at the Royal Conservatory in Toronto. For appearing on her own CBC radio show, ''Meet Gisele,'' she became known as Canada's first lady of song. Died September 5, 2003 of colon cancer.
http://www.biographybase.com/biography/MacKenzie_Gisele.html
http://www.vh1.com/artists/az/mackenzie_gisele/235253/album.jhtml
1954 - "People are Funny" premiered on television. This half-hour show combined audience participation and stunts. One feature was a Univac computer that played matchmaker for eligible men and women. Art Linkletter hosted the show until 1958; reruns were shown for the next few seasons. The show was revived for a short time in 1984; Flip Wilson was the host.
1955 - Pat Boone gains everlasting notoriety when his cleaned-up version of Fats Domino's "Ain't That a Shame" goes to the top of the charts, kicking off a string of bland copies of rock and roll hits that will deprive black artists of exposure in the still-segregated world of radio. It was his first US #1 hit with a cover version of Fats Domino's "Ain't It A Shame", re-named "Ain't That A Shame." Boone would continue recording cleaned-up versions of R&B hits and would enjoy a string of five US chart toppers over the next two years.
1955 - Errol Garner records "Concert by the Sea," Carmel, CA.
1955 - Stan Kenton Band satirizes blues idiom with "Blues in Burlesque," a two-sided record with drummer Shelly Mann doing one of his rare vocals. The record is quite a jazz collector's item.
1955 - Eva Marie Saint, Frank Sinatra and Paul Newman starred in the Producer's Showcase presentation of "Our Town" on NBC-TV.
1955 - Hurricane Ione made landfall near Morehead City, NC with winds over 100 mph. 16.63 inches of rain fell at Maysville, NC. 40 blocks of New Bern, NC were underwater at one point. 7 people lost their lives and total damage was $88 million. This was the third hurricane to cross eastern North Carolina in 5 weeks.
1956 – The Dodgers' pitcher Don Newcombe hit 2 HRs for the third time in his career. For the year, he won both the NL MVP and NL Cy Young Award after a 27-7 season with a 3.09 ERA.
1957 - The United States conducted its first underground nuclear test, in the Nevada desert.
1960 - "The Twist" by Chubby Checker topped the charts and stayed there for a week.
1960 - Now at the peak of their popularity, Hank Ballard and the Midnighters become the first artists to have three songs in the Billboard Hot 100 at the same time: "Finger Poppin' Time," "Let's Go, Let's Go, Let's Go," and "The Twist," recently given more exposure by Chubby Checker's hit version.
1961 - Top Hits
"Take Good Care of My Baby" - Bobby Vee
"My True Story" - The Jive Five
"(Marie's the Name) His Latest Flame" - Elvis Presley
"Walk on By" - Leroy Van Dyke
1962 - "The Virginian" premiered on television. My father Lawrence Menkin wrote several episodes. It was TV's first 90-minute western and starred James Drury as The Virginian, a foreman trying to come to terms with the westward expansion of technology and civilization. It was set on the Shiloh Ranch, in Wyoming. Key players included Doug McClure (with Drury, the only cast members to stay for the entire run), Lee J. Cobb, Roberta Shore, Pippa Scott, Gary Clarke, David Hartman and Tim Matheson. In the last season, the title was changed to "The Men from Shiloh," and Stewart Granger and Lee Majors joined the cast.
1964 – "A Summer Song" by the British duo of Chad and Jeremy enters the Billboard chart, on its way to #7. Although they would place a total of seven hits in the Top 40, this will be their only Top 10 hit.
1964 - "Flipper" premiered. An adventure series starring Flipper, the intelligent, communicative and helpful dolphin. The human cast members included Brian Kelly as Chief Ranger Porter Ricks, Luke Halpin as his son Sandy, Tommy Norden as his son Bud and Ulla Stromstedt as biochemist Ulla Norstrand. Although the last telecast of this series was Sept 1, 1968, the series was recreated under the same title in the '90's.
1966 – At the height of their popularity, Herb Alpert and The Tijuana Brass perform for Princess Grace (Kelly) at her Monaco palace.
1966 – Co-owner Dan Topping sold his 10% ownership of the Yankees to CBS. Topping, along with Del Webb and Larry MacPhail, purchased the Yankees for $2.8 million from the estate of the late Jacob Ruppert on January 25, 1945. MacPhail sold his share of the team to Topping and Webb in 1947, and the two sold controlling interest in the team to CBS in 1964, after which Topping remained as team president until 1966, when he sold his remaining stake.
1967 - The beleaguered Beatles search desperately for a place in which to wrap filming on their trouble-plagued Magical Mystery Tour film. Having forgotten to book their primary choice, Surrey's Shepperton Film Studios, in advance, the band settles on an abandoned US Air Force station in Kent, filming most of the uncompleted movie on and around the grounds over the next week.
1967 - Hurricane Beulah deluged Brownsville, TX, with 12.19 inches of rain in 24 hours, to establish a record for that location. Hurricane Beulah made landfall on the 20th near the mouth of the Rio Grande River, where a wind gust to 135 mph was reported by a ship in the port.
1968 – Denny McLain's 31st win was overshadowed by Mickey Mantle's 535th homer. McLain allegedly calls C Jim Price out and tells him to inform Mantle he's throwing the slugger nothing but fastballs. The home run gives Mantle undisputed hold of 3rd place on the all-time list. Mantle tips his cap to Denny as he rounds third base. Joe Pepitone, the next batter, signals where he would like the ball, and McLain dusts him. The Tigers win the game, 6-2, the 12th straight complete game for the Tigers staff.
1969 - President Nixon announces the cancellation of the draft calls for November and December. He reduced the draft call by 50,000 (32,000 in November and 18,000 in December). This move accompanied his twin program of turning the war over to the South Vietnamese concurrent with U.S. troop withdrawals and was calculated to quell antiwar protests by students returning to college campuses after the summer.
1969 - Top Hits
"Honky Tonk Women" - The Rolling Stones
"Sugar, Sugar" - The Archies
"I'll Never Fall in Love Again" - Tom Jones
"A Boy Named Sue" - Johnny Cash
1969 - Creedence Clearwater Revival scored their only UK #1 single with "Bad Moon Rising."
1970 - "Ain't No Mountain High Enough" by Diana Ross topped the charts and stayed there for 3 weeks.
1970 - She could turn the world on with her smile. "The Mary Tyler Moore Show" was seen for the first time on CBS-TV. It was the first of a new wave of contemporary sitcoms, combining good writing, an effective supporting cast and contemporary attitudes. It was also television's first sitcom about a single woman. The show centered on the two most important places in Mary Richard's (Mary Tyler Moore) life—the WJM-TV newsroom and her apartment at Minneapolis. At home, she shared the ups and downs of life with her friend Rhoda Morgenstern (Valerie Harper) and the manager of her apartment building, Phyllis Lynstrom (Cloris Leachman). At work, as the associate producer (later producer) for the "Six O'clock News," Mary struggled to function in a man's world. Figuring in her professional life were her irascible boss Lou Grant (Ed Asner), levelheaded and softhearted news writer Murray Slaughter (Gavin MacLeod) and self-obsessed, narcissist anchorman Ted Baxter (Ted Knight). In the last episode, the unthinkable happened: everyone in the WJM newsroom except the inept Ted was fired. The show ran for 168 episodes with the finale show on March 19, 1977.
1974 - Eric Clapton received a gold record for "I Shot the Sheriff". The song reached #1 on the pop charts on September 14th
1974 - Birthday of Jimmy Fallon, talk show host, comedian, actor, born Brooklyn, New York.
1977 - Top Hits
"I Just Want to Be Your Everything" - Andy Gibb
"Float On" - The Floaters
"Don't Stop" - Fleetwood Mac
"Don't It Make My Brown Eyes Blue" - Crystal Gayle
1978 - Linda Ronstadt's latest release, "Living in the U.S.A." is issued with advance orders of two million units, making it a double platinum LP before it even hit the stores.
1979 - Singer Elton John, accompanied only by percussionist Ray Cooper, began his first US tour in four years. John had just completed a similar tour of the Soviet Union - the first Western pop star to visit that country.
1981 - Singers Paul Simon and Art Garfunkel reunited for a free concert in New York's Central Park. More than 400,000 people gathered to hear Simon and Garfunkel's first full concert in 11 years, although Garfunkel had joined Simon for occasional guest numbers since the duo's breakup in 1970. A double LP, "The Concert in Central Park," and a video of the event were issued. Simon and Garfunkel then launched a six-week European tour. Both Simon and Garfunkel received much-needed exposure at a time when their solo careers seemed to have stalled.
1982 - Streetcars stop running on Market St in San Francisco after 122 years of service to make way for Bay Area Rapid Transit, which now runs as a subway beneath Market Street.
1982 - Emoticons were born when Carnegie Mellon University professor Scott E. Fahlman proposed using a colon followed by a hyphen and a parenthesis – :–) – to depict a horizontal smiley face.
1983 - New York City had a record 92 degrees while snows fell out west.
1983 - 14 inches of snow fell just south of Great falls, MT. Temperatures fall to 6 degrees below zero at West Yellowstone, MT following the snow.
1985 - Top Hits
"St. Elmo's Fire (Man in Motion)" - John Parr
"We Don't Need Another Hero" (Thunderdome) - Tina Turner
"Money for Nothing" - Dire Straits
"Modern Day Romance" - Nitty Gritty Dirt Band
1985 - In Mexico City, Mexico, the first of two killer earthquakes hit the city. This one, 8.1 on the Richter scale, followed the next day by a 7.5er, crumbled buildings (damages were estimated at more than one billion dollars) and killed almost 10,000 people.
1986 – The Franchise, Tom Seaver, pitched the final game of his Hall of Fame career, for the Red Sox against the Blue Jays, a four-inning effort resulting in a loss. One of the greatest pitchers of the 20th century, he won 311 games and three Cy Young Awards. He was elected to the Hall of Fame in 1992 with the then highest votes percentage in history, 98.8%, until that was surpassed by Ken Griffey, Jr. with 99.32% in 2016.
1987 - Michael Jackson's "I Just Can't Stop Loving You" rose to #1 in the U.S. on the "Billboard Hot 100." The single, from Jackson's "Bad" LP, stayed at the top of the hit heap for one week.
1987 - Dick Clark's "American Bandstand" left the ABC TV network after more than 30 years and went into first-run syndication. ABC had cut the show to half an hour and Clark wanted to return to the program's original hour-long format. "Bandstand" began as a local show in Philadelphia in 1952 before going national five years later.
1988 - U.S. diver Greg Louganis struck and injured his head on the board in a preliminary round of springboard diving at the Summer Olympics in Seoul, South Korea. Days later, however, Louganis won the gold medal in springboard diving.
1989 - Showers and thunderstorms produced heavy rain in the Middle and Northern Atlantic Coast Region. Cape Hatteras, NC was deluged with nearly 3.50 inches of rain in three hours. Syracuse, NY reported 1.77 inches of rain, a record for the date, and Chatham, NJ reported an all-time record of 3.45 inches in one day. Hurricane Hugo headed for the Bahamas, and Tropical Storm Iris, following close on its heels, strengthened to near hurricane force.
1991 - Michael Jackson performed an unaccredited voice-over on "The Simpsons" animated series on the Fox network. He provided the voice for a white mental patient who thinks he's Michael Jackson.
1991 – While not found in America, perhaps the oldest archeological event, the Iceman, named Ötzi by scientists, was found by a German tourist, Helmut Simon, on the Similaun Glacier in the Tirolean Ötztal Alps on the Italian-Austrian border. The body is that of a man aged 25 to 35 who had been about 5 feet 2 inches (1.6 meters) tall and had weighed about 50 kg (110 pounds). It is the oldest mummified human body ever found intact -- some 5000 years old. And his few remaining scalp hairs provided the earliest archaeological evidence of haircutting. And, if that's not enough, Ötzi was found to have a number of 'points' tattooed on his body, 80% of which are considered valid modern acupuncture points and dates acupuncture back to at least 3300 B.C.
1991 - In Pasadena, an all-star benefit concert honoring Ray Charles features performances of Ray songs by Stevie Wonder, Willie Nelson, Michael McDonald and more. Entitled "Ray Charles: 50 Years in Music, Uh-Huh!," the concert (and accompanying TV show) benefits the Starlight and Starbright Pavilion Foundations for terminally ill children.
1994 - "ER" premiered. This medical drama takes place in the emergency room of the fictional County General Hospital in Chicago. Doctors and nurses take care of life and death patients while conducting their personal traumas as well. Cast includes Anthony Edwards, George Clooney, Sherry Stringfield, Noah Wylie, Laura lnnes, Gloria Reubens, Eriq La Salle and Alex Kingston.
1995 - The Washington Post publishes the "Unabomber's Manifesto." It leads the brother to realize the bomber is his brother and he notifies authorities.
1999 - On a warm September afternoon at Wrigley Field, Chicago, Sammy Sosa hit the 60 home-run mark for the second year in row, setting himself above all others in baseball's history books. "A lot of people said at the beginning of the year it would be impossible to hit 60 two years in a row," Sosa said. "Here I am."
2001 - The Pentagon ordered combat aircraft to the Persian Gulf in response to the Sept. 11 terrorist attacks.
2002 - President George W. Bush asked Congress for authority to use military force if necessary to disarm and overthrow Iraqi leader Saddam Hussein if he did not abandon weapons of mass destruction.
2004 - With their latest hit, "You'll Come Around," Status Quo become the artists with the most all-time chart hits in the UK, an amazing 61 charted singles from 1968's "Pictures of Matchstick Men" (their only US hit).
2011 – The Yankees' Mariano Rivera recorded his 602d save to pass Trevor Hoffman for the all-time Major League mark. Rivera finished his career in 2013 with 652 plus another 42 in postseason.
2012 - Randy Bachman, of Bachman-Turner Overdrive, was named to Canada's Walk of Fame for the second time. He was also inducted in 2001 as a member of The Guess Who.
2012 – The Department of Justice inspector general reported that Operation Fast and Furious created significant danger to public safety but states that Attorney General Eric Holder had no prior knowledge of the operations. Project Gunrunner began in Laredo, Texas, in 2005 and was expanded in 2006. Operation Fast and Furious was operational from 2009 to 2011. Fast and Furious was a "gun-walking" operation conducted by the Phoenix, Arizona branch of the Bureau of Alcohol, Tobacco, Firearms, and Explosives (or the ATF) from 2009 and 2011. The idea was to encourage licensed Arizona gun merchants to sell firearms to known criminals in the hope that law enforcement would be able to then trace the weapons from Arizona as they crossed the border into Mexico, slowly making their way into the hands of bloodthirsty Mexican drug cartels. Fast and Furious was part of a broader series of investigations called Project Gunrunner, all of which had the collective long-term goal of halting the flow of weapons to criminals in Mexico. Arizona gun sellers sold about 2,000 weapons to "straw" buyers, often young kids lured by a reported $100 per transaction. The ATF lost track of an estimated 1,700 of those guns. One buyer alone is reported to have purchased 600 of the weapons. In another incident, one buyer went on a spree, snapping up 34 firearms in about three weeks. On December 14, 2010, Customs and Border Protection Agent Brian Terry and other officers were on patrol in the Arizona desert when gunfire erupted. In the firefight that ensued, Terry was killed. Afterward, two AK-47 assault rifles were recovered from the site of the encounter, both of which had been sold as part of Operation Fast and Furious. While ATF officials at first cited an FBI ballistics report that showed that a gun sold through Fast and Furious was not the murder weapon, later reports showed that it was inconclusive. Following Terry's death, President Obama ordered the Justice Department's inspector general to conduct an investigation of Fast and Furious.
2013 - The Recording Academy named Carole King as the MusiCares person of the year. The presentation would be made during the 2014 Grammy Awards week.
*************************************************************
***Bacon's Rebellion: In the Virginia colony every adult male could vote. When Charles II was restored to the English throne, he sought to exploit the colony to the fullest. Virginia Governor Sir William Berkeley, supporting the king, adopted new laws to facilitate these efforts including measures allowing only property holders to vote, raising taxes to build up the town of Jamestown and raising the cost of shipping while lowering the price for tobacco. The resulting discontent exploded when the frontier of the colony was attacked by Indians and the governor refused to defend the settlers. Nathaniel Bacon, a colonist on the governor's council, was made leader by the frontier farmers, and his troops successfully defeated the Indians. Denounced by Berkeley as rebels, Bacon and his men occupied Jamestown, forcing the governor to call an election, the first in 15 years. The Berkeley laws were repealed and election and tax reforms were instituted. While Bacon and his troops were gone on a raiding party against the Indians, Berkeley again denounced them. They returned and attacked Berkeley's forces, defeating them and burning Jamestown on Sept 19, 1676. Berkeley again fled and Bacon became ruler of Virginia. When he died suddenly a short time later, the rebellion collapsed. Berkeley returned to power and Bacon's followers were hunted down, some executed and their property confiscated. Berkeley was replaced the next year and peace was restored,
-------------------------------------------------------------

SuDoku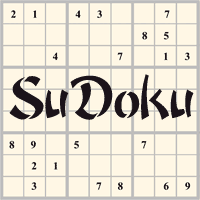 The object is to insert the numbers in the boxes to satisfy only one condition: each row, column and 3x3 box must contain the digits 1 through 9 exactly once. What could be simpler?
http://leasingnews.org/Soduku/soduko-main.htm
--------------------------------------------------------------

Daily Puzzle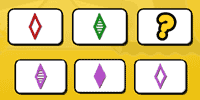 How to play:
http://www.setgame.com/set/puzzle_frame.htm
Refresh for current date:
http://www.setgame.com/set/puzzle_frame.htm
--------------------------------------------------------------


http://www.gasbuddy.com/
http://www.gasbuddy.com/GB_Map_Gas_Prices.aspx
http://www.gasbuddy.com/GB_Mobile_Instructions.aspx
--------------------------------------------------------------

Weather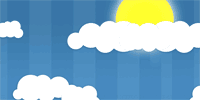 See USA map, click to specific area, no commercials
--------------------------------------------------------------

Traffic Live---
Real Time Traffic Information
You can save up to 20 different routes and check them out with one click,
or type in a new route to learn the traffic live
--------------------------------