Office Administrator
Deerfield, Illinois
Proficient in Microsoft Office, 2 years admin. minimum report directly to Director of Operations. To learn more, please click here.

Tuesday, September 19, 2006
Headlines---
Classified Ads---Asset Management
Jerry Hudspeth resigns from PFSC?
Back Office List
Centrix Financial Pushed into BK
ePlus Jury Verdict: Pay BofA $3MM
Rare Honor for McCue and Ghauri
Sterling Fin. Buys Santa Rosa Bank
Top Stories--September 11-15
Classified Ads---Help Wanted
CIT Group to buy Barclays' leasing?
Leasing Assoc. Meetings Open to All
Leasing 102--by Mr. T.Winders, CLP
"What is a Security Deposit?
Less (Spending) Is More (Chargeoffs)
Hugh Swandel Canada Lease Top Member
Lakeland Bank appoints Kenneth Markman
Leon Branam news Securus Capital VP
News Briefs---
You May have Missed---
Sports Briefs---
California Nuts Briefs--
"Gimme that Wine"
Calendar Events
Snapple Real Facts
Today's Top Event in History
This Day in American History
Baseball Poem
Linda Kester — tomorrow : "Broker Compensation"
######## surrounding the article denotes it is a "press release"
------------------------------------------------------------------

Classified Ads---Asset Management
Leonetti Cellar, Walla Walla, Washington *
(Only second to Duckhorn is their merlot. Their "reserve" meritage is number one in my book, always outstanding and very well priced at $100 for the quality. It took me five years of waiting time to get on their wine list. The winery is not open to the public. If you see this wine for sale anywhere, buy it!!!)
Austin, TX
20+ years exper. lease/finance. P & L responsibility, strong credit & collection management, re-marketing& accounting. Computers, construction, auto & transportation. Both commercial/ consumer portfolios.
Email: kmalone@austin.rr.com
Bloomfield Township, MI
15+ yrs experience asset management and credit analyst. Leadership and training skills. Audited returns, max residual, lease end and resale negotiator.
E-mail: cmcozzolino@msn.com
Boston, MA
10yrs exp structuring/modeling sophisticated lease/ loan products. Expert programmer: customized portfolio mgmt, securitization, economic capital & pricing applications. Available for contract work.
E-mail: lease_structuring@yahoo.com
Chicago, IL
MBA, 15+ years exp. Long history of success in maximizing residual position through outstanding negotiation skills & lease contract management. Third party re-marketing, forecasting etc...
email: jgambla@aol.com
Chicago, IL
2+ Years Exp. Asset Remarketing Transportation/ Medical/Cosmetic Equipment; Superior End Of Lease Negotiation Skills; Comprehensive Buyer Contacts; Available Immediately For Assignment
Email: Lonnie0168@comcast.net
Princeton, NJ
Asset management/credit/collection
20+ years experience in equipment financing. Last five years in Asset Management including remarketing, end of lease negotiations, equipment and market evaluations
E-mail: bgaffrey@earthlink.net
Sausalito, CA
Sr. Corp. officer, presently serving as consultant, fin. service background, M&A, fund raising, great workout expertise, references
Email: nywb@aol.com
Sonoma, CA
20+ years managing/ maximizing residual values, exp. computers/ hi-tech mfg. Excellent negotiation skills. Outstanding 3rd party contacts/buyers. Created deal winning structures-established residual values.
Email: dfeltman@yahoo.com
Wilton, CT
18 years exp. in IT and High Tech leasing industry. Residual forecasting, workouts, off-lease sales, mid-term restructures, auctions, all aspects of remarketing and equipment management.
Email: charrer@hotmail.com
For a full listing of all "job wanted" ads, please go to:
http://64.125.68.91/AL/LeasingNews/JobPostings.htm
To place a free "job wanted" ad, please go to:
http://64.125.68.91/AL/LeasingNews/PostingForm.asp
* http://www.leonetticellar.com
----------------------------------------------------------------

Jerry Hudspeth resigns from PFSC?
Leasing News has been trying to confirm or deny the many e-mails regarding the resignation of Jerry T.Hudspeth, President and CEO of Portfolio Financial Servicing Company, Portland, Oregon.
According to a very reliable source, the acquirer was Varilease and/or its owner Bob VanHellemont. Varilease was also one of the UniCapital companies. It was also reported that PFSC does the servicing for Varilease.
There were also rumors about the need for infusion of capital.
In addition to the e-mails, Leasing News received the following, allegedly from Mr. Hudspeth:
"Dear---
"Please be advised that Portfolio Financial Servicing Company (PFSC) has experienced a change in majority ownership. This new ownership consists of an investment group of high net worth individuals.
"Although offered a substantial piece of the PFSC equity, I philosophically disagree with the new ownership structure and direction and have submitted my resignation to the Board of Directors.
"I apologize for any problems or issues this change creates and will be available to assist you in any way required."
Thank you
Best regards,
Jerry
Jerry T. Hudspeth
President & CEO
Portfolio Financial Servicing Company
2121 SW Broadway
Portland, Oregon 97201
Direct : (503) 721-3234
Fax : (503) 721-1712
Hudspeth was the president when PFSC was acquired in May 1998 by UniCapital. It became one of the UniCapital companies. It was at that time owned by private equity investors. When UniCapital went into bankruptcy, Bank of America acquired PFSC it is reported because they needed the servicing capability for the 9 figure UniCapital portfolio for which they were the secured creditor.
The company, like many of the UniCapital companies, went back into business under their own name.
Their web site states:
"Portfolio Financial Servicing Company (PFSC) was established in 1992 to manage and service a $160 million securitized equipment and vehicle portfolio beneficially owned by Parrish Equipment Partners. Parrish Equipment Partners ownership consisted of The Travelers Company, The Hillman Company and Parrish Investments.
In 1998, PFSC was acquired by UniCapital Corporation and was the catalyst for the UniCapital IPO in May 1998. From 1998 through 2000, PFSC functioned as the operations and information technology group for UniCapital. In December 2000, PFSC became a separate legal entity by purchasing the assets of the UniCapital Operations Group.
"Today PFSC is the largest independent portfolio management and servicing company with over $10 billion in assets under management and industry certification as a Master Servicer, Successor Servicer and Backup Servicer."
www/pfsc.com
According to the Leasing News list of Back Offices, the company has 150 employees. It also told Leasing News they were serving $14 billion in assets at the time of the listing.
Biography from the web site:
"Jerry T. Hudspeth - President and Chief Executive Officer
Over the last twenty four years Mr. Hudspeth has served as President and CEO for a number of public and private corporations. Mr. Hudspeth has served as President and Chief Executive Officer of Portfolio Financial Servicing Company (PFSC) since 1994 and is the creator of the portfolio management and servicing model currently in use at PFSC.
"Mr. Hudspeth has worked closely with the rating agencies, monoline insurers, major lenders and trust groups to establish portfolio management and serving standards, and to evolve requirements and standards for information and data security for portfolio securitizations and lending conduits.
"Mr. Hudspeth has published a number of articles on lease and loan servicing, securitization and portfolio management and has been a featured speaker and presenter at over 40 financial services meetings and conferences.
"Mr. Hudspeth has degrees in Business, Marketing and Engineering and has been a guest speaker on management at institutions such as MIT, Caltech, Claremont Graduate School and Harvard Business School.
"Mr. Hudspeth has served on the Board of Directors of a number of public and private corporations and not for profit organizations and universities."
----------------------------------------------------------------

Back Office Companies
Rank

Company Name
Year Founded




Web site

Employees

CEO

Additional Services Offered

Yearly Volume

Region

Major Clients

App Entry, credit scoring, Documentation, remittance processing, sales and property tax services, UCC, Titling, Collections, Cust Servic lease and loan accounting

Contact us for client list

Document preparation, UCC Filing, Titling, Insurance Tracking, Customer Service, Collections, AR, AP, Sales & Property Tax Management, General Ledger Tracking, and Reporting.

Contact us for client list


3

Documentation, remittance processing, sales and property tax services, lease and loan accounting, default management

Contact us for client list

4

35

Bill Allen

Third Party Back-Office Servicing
Origination Servicing
Data Conversions & Systems Consulting
ASP Lease Administration & Origination
Back-up Servicing

N/A

US / Australia

Third Party Servicing and ASP Clients include 6 Fortune 500 Companies. Other clients are bank lessors, captive finance companies and independent lessors

5

Carolyn
H. Byrd

Collections, Sarbanes-Oxley Consulting, Business Process Consulting, IT Security Consulting

Coca-Cola Financial Corporation, Affiliated Computer Services, Optimus Financial Services.

6

Alan J. Zeppenfeld
Director - Business Development

(ASP) lease management software hosting, portfolio servicing, project management, consulting

N/A

Major manufacturing captive finance organizations, regional bank leasing company, specialty finance organization. 3,500-5,00 contracts managed.

7

10

IT Consulting,
Implementations, Migrations,
Data Conversions,
Custom Reporting,
Oursourced System Support


National

Confidentiality Agreements

8

9

Haws Consulting Group
1982
1901 So. Bascom Ave. Suite 1050
Campbell, CA 95008
Office: 408.369.7272
Cell: 408.375.1223
Fax: 408.369.7270
www.ptax.com (i)

10

Raymond V Haws, CEO
Lance A. Hulsey, VP

Property Tax Services

Financial Institutions; not permitted to disclose names

Certified Public Accountants and Portfolio Management Services

Property Tax Administration, Sales and Use Tax Administration, and Property Tax Consulting
(a) Barrett offers proactive lease management/administration of commercial/consumer vehicles and lease/finance portfolios, covering insurance, titles, registrations, sales/property taxes, tickets, collections, repossessions, vehicle transportation and dispositions. Since 1975.
---
(b) Group 88 is a business partner of McCue Systems Inc, maker of LeasePak. With over 20 years supporting major firms in the leasing industry, Group 88 provides data conversions, system implementations, custom software development and outsourced system support.
---
(c) JDR Solutions, LLC., based in Indianapolis, Indiana provides back office lease/loan administration services and hosting of related accounting and portfolio management software.
Under a preferred partnership arrangement with International Decision Systems (IDS), JDR Solutions offers its "Managed Service" solutions utilizing the robust capabilities od Infolease and related software applications. JDR will soon offer IDS's next generation software, Profinia, in a hosted environment.
For more information about JDR Solutions, visit www.jdrsol.com or call:
Paul Henkel, Director of Marketing
317-251-5352 X7201
paul.henkel@jdrsol.com
---
(d) We also offer specialized programs for banks which want to start their own leasing operations and for vendors who want to find financing or act as lessor for their customers. We also act as a broker for end users looking for commercial equipment financing.
Sincerely,
Sharon Litwin
Vice President
Phoenix Leasing Portfolio Services, Inc.
2401 Kerner Boulevard
San Rafael, CA. 94901
(800) 227-2626 ext. 4637
slitwin@phxa.com
---
(e) ECS Financial Services, Inc. is one of only a few CPA firms in the United States that specializes in providing portfolio management, accounting, tax and management advisory services to the equipment leasing industry. ECS Financial provides lease management services including accounts receivable billing and collections, preparation of monthly lease income and residual schedules, book and tax depreciation tracking, as well as guidance and a variety of useful management reports to assist management in making sound financial decisions. ECS Financial offers accounting and financial statement compilation, review and audit services, as well as multiple state sales tax preparation, federal and state income tax return preparation, and personal property tax preparation and tracking. Our lease management team of accountants and tax specialists are experienced in providing quality professional service in the management of lease portfolios, and their efforts are enhanced by the state of the art, industry-specific software we utilize.
ECS Financial serves clients throughout the United States .
The name has changed, but the quality service remains the same!
_______________________
Nancy A. Geary, CPA, CLP
Partner
ECS Financial Services, Inc.
Certified Public Accountants and Portfolio Management Services
ngeary@ecsfinancial.com
847-291-1333 phone
847-291-1190 fax
www.ecsfinancial.com
---
(f) PFSC is the largest independent commercial lease and loan-servicing company is the U.S. and is headquartered in Portland , Oregon . PFSC provides primary/master servicing, backup/successor servicing, and consulting for lease and loan portfolios. It currently manages over $14.0 billion in assets. More information can be found at www.pfsc.com.
---
(g) Advanced Property Tax Compliance provides "best in class" personal property tax compliance services at cost effective fees. Our staff has over 60 years of experiance working with leased assets. We do complete compliance process and can tailor our service to each Lessor's unique needs, including invicing. The billing files we create interface with all lease management and accounting software. We offer our clients full disclosure, more accessibility to information, and greater on-line functionality than any other service firm in the industry. Each client has a secure FTP site where they have access to everything we do for them in the compliance of personal property taxes. Our Web Portal allows our client's customer service departments to get up-to-the-minute tax data for buyouts, terminations, or tax bill copies and detail tax reports to support collections.
Major Clients include; LaSalle System Leasing, Evans Leasing, Summit Funding Group, Merrimak Capital, IFC Credit Corp., Greater Bay Capital, Highland Capital, Telerent Leasing, Main Street National Bank, Blackstone Capital, SolarCom World Holdings, Matsco Financial Services, Bayer Healthcare, Altec Capital, Alabama Banker's Bank, Outsource Lease, Vision Financial, VenCore Solutions, Aztec Financial, Evans National Bank
For more information about Advanced Property Tax Compliance, visit www.avptc.com or call:
Sincerely,
Gary DiLillo
President
(216) 658-5618
gary@avptc.com
---
(h) U.S. Bank Portfolio Services provides third party solutions and back-up/successor servicing. Third party clients are able to focus on core competencies and avoid the expenses of creating a back office environment by outsourcing their servicing platform. U.S. Bank Portfolio Services adds security and protection as a back-up service provider with the ability to convert any portfolio in seamless manner through advanced preparation.
---
(i) Haws Consulting Group - "We have been in business since 1982 and provide property tax consulting and outsourcing services to a variety of different types of companies. We have a strong leasing background and have provided property tax management services to leasing companies for over 20 years." For more information please see our Brochure and Case Study.
----------------------------------------------------------------

Centrix Financial Pushed into Bankruptcy
IFC Credit Corp, Suntrust Leasing and Wells Fargo Equipment Finance initiated the Chapter 11 in Denver, Colorado, filing for Centrix Financial.
The creditors leased equipment, software and other products to Centrix. IFC Credit Corporation claim is $2.18 million. Suntrust also reports they are each owed over $2.15 million. Wells Fargo reports $345,000.
Centrix provides auto loans and leases to subprime borrowers. The company has reportedly been struggling financially over the past year, cutting its workforce from 1,500 to 500.
Centrix Financial was the former title sponsor of the Grand Prix of Denver.
Copy of filing:
http://leasingnews.org/PDF/Centrix.pdf
--------------------------------------------------------------
### Press Release ###########################

ePlus Announces Jury's Verdict in Banc of America Lawsuit
HERNDON, Va.----ePlus inc. (Nasdaq NGM:PLUS), announced the results of a jury trial conducted in the Fairfax County, Virginia Circuit Court from September 11 - 14, 2006. On September 14, 2006, the jury returned a verdict for Banc of America Leasing & Capital, LLC ("BoA") and against ePlus Group, inc. ("ePlus") in the amount of $3,025,000, plus interest at $395.97 per day beginning on December 22, 2004 through the judgment date.
As previously disclosed, BoA filed suit against ePlus Group, inc. in May 2005. The suit alleged a breach of warranties made in a Finance Program Agreement relating to a financing transaction between ePlus and BoA, in which BoA financed an installment sale of equipment to Cyberco Holdings, Inc. ("Cyberco") from a third party vendor. After the equipment was financed, the parties discovered that, unknown to ePlus or BoA, Cyberco was committing a sophisticated fraud. The jury appears to have concluded that, by and between ePlus and BoA, ePlus bore the risk of Cyberco's fraud. As of the date of this release, the final judgment has not been entered by the judge, and on October 13, 2006 the court is scheduled to hold a hearing on BoA's possible award of attorneys' fees, at which BoA is expected to seek approximately $1,000,000.
In April, 2006, the United States Attorney for the Western District of Michigan asserted that Cyberco defrauded approximately 40 financial institutions of approximately $90 million. In June 2006, one of the principals of Cyberco pled guilty to fraud, money laundering, and conspiracy. Cyberco, related affiliates, and at least one principal are in Chapter 7 bankruptcy, and no future payments are expected from Cyberco.
As previously disclosed, ePlus has settled a lawsuit with GMAC Commercial Finance, LLC ("GMAC") in the amount of $6 million. The BoA and GMAC suits are the only two suits regarding Cyberco in which ePlus is the defendant.
While ePlus is disappointed with the verdict, it believes that it has strong grounds for appeal, and expects to appeal once there is a final order in the case. The adverse verdict has been recorded in the year ended March 31, 2006. The estimated after-tax loss, calculated using ePlus' 41% tax rate, is approximately $2.5 million.
About ePlus:
ePlus is a leading provider of Enterprise Cost Management solutions to information technology, finance, procurement, operations, and supply chain professionals who want to reduce the costs of finding, purchasing, managing, and financing information technology goods and services. Our Enterprise Cost Management solutions provide sourcing, procurement, spend analytic, supplier management, document collaboration, asset management, professional services, and leasing to ePlus' 2,000+ customers. Founded in 1990, the company is headquartered in Herndon, VA and has more than 30 locations in the U.S. For more information, visit www.eplus.com, call 888-482-1122 or email info@eplus.com.
ePlus® and ePlus Enterprise Cost Management®, and/or other ePlus products referenced herein are either registered trademarks or trademarks of ePlus inc. in the United States and/or other countries. The names of other companies and products mentioned herein may be the trademarks of their respective owners.
Statements in this press release, which are not historical facts, may be deemed to be "forward-looking statements". Actual and anticipated future results may vary due to certain risks and uncertainties, including, without limitation, the final determination of the Company's intended appeal of the jury verdict described above; the final determination of the Company's appeal relating to insurance coverage for the payments to GMAC and BoA; the existence of demand for, and acceptance of, our services; our ability to hire and retain sufficient personnel; our ability to protect our intellectual property; the creditworthiness of our customers; our ability to raise capital and obtain non-recourse financing for our transactions; our ability to realize our investment in leased equipment; our ability to reserve adequately for credit losses; fluctuations in our operating results; our reliance on our management team; and other risks or uncertainties detailed in our Securities and Exchange Commission filings.
All information set forth in this release and its attachments is as of September 18, 2006. ePlus inc. undertakes no duty to update this information. More information about potential factors that could affect ePlus inc.'s business and financial results is included in the Company's Annual Report on Form 10-K for the fiscal year ended March 31, 2005, the Quarterly Report on Form 10-Q for the quarter ended December 31, 2005 under the captions "Risk Factors" and "Management's Discussion and Analysis of Financial Condition and Results of Operations," which are on file with the SEC and available at the SEC's website at http://www.sec.gov/.
Contact:
ePlus inc.
Kleyton L. Parkhurst, 703-984-8150
kparkhurst@eplus.com
### Press Release ###########################
--------------------------------------------------------------

Rare Honor for McCue and Ghauri
John McCue, left, clapping his hands. In the middle, NetSol Technologies Chairman Najeeb Ghauri.
Leasing News wrote about the rare honor John McCue, the company's CEO of U.S. operations of Netsol, McCue Systems Inc., and Netsol Technology Chairman, Najeeb U. Ghauri, would have in ringing The NASDAQ Stock Market Closing Bell in New York on September 13, 2006.
Leasing News asked Mr. McCue to describe the experience:
I've been in this industry for over 3 decades now and I've had many gratifying moments. But I must admit – I never expected to find myself up on the podium of the NASDAQ ! But there I was, on Wednesday, Oct 13, standing with some of major players of Wall Street for the NASDAQ Stock Market closing bell. That was quite an honor for me and will always be a true high point in my career.

As many of you know, we recently sold McCue Systems to NetSol Technologies Inc. I knew that someday our company would need to become part of a global enterprise. As I searched for the right candidate, I was constantly evaluating how things would work out for our customers, for our employees, for the long term viability of our product, LeasePak, and for our stockholders. We chose NetSol Technologies. We are very excited to have found a winning combination.

Even before our transaction with NetSol was a possibility, I had come across a very compelling book, "The World is Flat," by Thomas Friedman. It gives a very detailed rendition of current global geopolitical and financial trends and technology's driving role. The book discusses at length the revolutionary impact of the emergence of offshore outsourcing, using well-developed India-based service providers. It helped me see the critical role that access to low-cost development resources would play for our company's future.

Then I met Najeeb Ghauri, Chairman of NetSol Technologies, a U.S.-based, multinational provider of enterprise software and services for equipment finance. Netsol had a presence around the world from China to Europe, but, although headquartered in California, they did not have a U.S. product. We talked and we both quickly realized that our customers, our employees, and stockholders would benefit from the joining of these two companies.

Now a part of NetSol Technologies, McCue Systems has suddenly catapulted from being a small company to a strategic component of a 600-person publicly traded global software provider.

I am now both CEO of the U.S. Operations of NetSol Technologies as well as CEO of the McCue Systems subsidiary. I now see that my partnership with NetSol Technologies is an almost-perfect case study from The World is Flat, only our offshore capabilities are in Lahore, Pakistan rather than Bangalore, India.

The combined experience and marketplace experiences of the two companies compliment each other perfectly. With our access to NetSol's 500-plus development team we now can offer our customers faster turnaround on scalable solutions that are more cost-effective than ever before.

The realization of this vision has already begun. Just a few weeks ago, NetSol Technologies announced that it is stepping up its investment in LeasePak. This was exactly what we had expected and was the commitment we had promised to our user community.

The NetSol investment in LeasePak is already underway. This past month, we've had the pleasure of hosting a team of developers from the company's IT campus. They've been learning our development platform and will soon be returning home to train others to enhance, modify, and test LeasePak.

Be sure to stop by to see us at the Equipment Leasing
Association Conference in October.

We see a bright future for NetSol Technologies and for LeasePak. We think you will too.

John
John McCue
CEO, McCue Systems Inc.
NetSol & LeasePak - A Winning Combination
NetSol understands the value of a proven product that enjoys wide acceptance among U.S. manufacturers, banks, and independents.

NetSol Technologies Chairman Najeeb Ghauri puts it this way: "The fact that LeasePak is so widely accepted in the U.S. equipment finance industry was a key reason we were determined to add McCue Systems to our corporate family, LeasePak represents 35 years of proven equipment leasing expertise. Now that we can bring to bear the talents of NetSol's 500-person offshore development staff, we look forward to an even brighter future for LeasePak."
Here is a free demo of LeasePak 6.0 Enterprise Edition
http://www.mccue.com/demo/index.html
----------------------------------------------------------------

Sterling Financial Buys Santa Rosa Bank
Expanding into Northern California, Sterling Financial out of Spokane, Washington agreed to buy Northern Empire Bancshares for about $335 million to extend its reach into Northern California.
They will be in direct competition with many other community banks, such as Exchange Bank, parent of Dumac Leasing. Many believe the area is "over banked." (Tim Taylor, formerly with Phoenix Leasing is now asst. credit manager at Dumac---no relation to boss Ken Taylor.editor)
It is their third acquisition this year. Sterling agreed in February to buy Lynnwood Financial Group, the holding company of Golf Savings Bank and Golf Escrow, for about $64 million, and in June announced the acquisition of 20-branch FirstBank NW for almost $170 million in stock and cash.
In the latest deal, investors will receive a 0.805 share of Sterling and $2.71 in cash for each Northern Empire share they own. Based on Sterling's closing price of $33.04 on Sept. 15, the stock portion of the deal's terms is worth $29.31, the company said today in a statement. The $32.02 offer represents a 34 percent premium above Northern Empire's $23.98 share price.
Northern Empire, a Santa Rosa, California-based lender with 11 offices, will begin to add to per-share earnings next year, Sterling said in its statement. The combination will create a bank with $11.2 billion in assets and $7.3 billion in deposits. Sterling said it will cut annual expenses by $3.3 million through the acquisition, the bank's fourth this year.
Sterling Financial has branches in Washington, Oregon, Idaho and Montana.
----------------------------------------------------------------

Top Stories--September 11-15
Here are the top ten stories most "opened" by readers last week.
(1) Sales Makes it Happen-by C. Menkin
"App. Only" is for "Girlie Men"
http://www.leasingnews.org/archives/September%202006/09-13-06.htm#sales
(I wrote this at the last minute as no one had written a column for this section. I am surprised it became last week's top read story by readers. )
(2) "Without Precedent, The Inside Story of the 911 Commission"
Written by Thomas H. Kean and Lee H. Hamilton
(This appeared on our mast head, right below the American Flag up-side down, in distress. We are very pleased so many readers click on to learn more and made this number two in the top ten. Congratulations to our readers. )
http://www.randomhouse.com/catalog/display.pperl?isbn=9780307263773
(3) Marlin Leasing stock Friday Close
http://www.leasingnews.org/archives/September%202006/09-11-06.htm#marlin
(From time to time, we will report on well-known leasing companies stock, particularly if it is newsworthy. I think the poor publicity about fraud and its handling has affected the desirability of leasing company stock, as evidenced by their stock sales. Pawnee is the Canadian exchange, but Marlin's stock should be much higher than it is as it one of, or perhaps number one in its category, the top small ticket leasing performer.)
(4) Cartoon---Office of Ira Romoff, One World Leasing
http://www.leasingnews.org/archives/September%202006/09-13-06.htm#toon
(I was going to make this Mike Bennie of Marlin, but then I thought, he doesn't have the sense of humor of Ira Romoff, who would think this funny, and not personal. )
(5) Bryn Mawr Bank enters Leasing Fray
http://www.leasingnews.org/archives/September%202006/09-13-06.htm#bmt
(Leasing News has been writing about the many captive lessors entering the marketplace, and community/regional banks.)
(6) CIT Small Business Outlook
http://www.leasingnews.org/archives/September%202006/09-15-06.htm#cit
(CIT has their pulse on the economy as they are not only world wide, but diverse, and still have the "old time" let's look at other things besides a credit score.)
(7) How Does a Small Firm Attract and Hire In a Competitive Market?
http://www.leasingnews.org/archives/September%202006/09-13-06.htm#how
(This is actually part II of a three part series for the National Association of Equipment Leasing's "Leasing Log" newsletter.
I appreciate getting permission to reprint it as it applies to medium and even large size firms.)
(8) Balboa Capital Releases Compass Version 2.0
http://www.leasingnews.org/archives/September%202006/09-13-06.htm#balboa
(We try to give a balanced and fair report on Balboa Capital, who seems to be cutting the turf with brokers—a surfer phrase: on top of the wave, the cutting edge. The realities will come down the road when the leases are supposed to terminate, as most have an "Evergreen" clause in the contract.)
(9) Woody Prothero Joins Main Street Bank
http://www.leasingnews.org/archives/September%202006/09-15-06.htm#msb
(This team is really turning around. Reminds me of the Dallas Cowboys. Bob Fisher is Bill Parcells and the Gazelle is Jerry Jones.)
(10 ) Rick Heater joins GE Capital Solutions, Intermediary Funding
http://www.leasingnews.org/archives/September%202006/09-13-06.htm#gec
(Shows press releases do get read in Leasing News.)
Kit Menkin, editor
----------------------------------------------------------------

Classified Ads---Help Wanted
Office Administrator

Office Administrator
Deerfield, Illinois
Proficient in Microsoft Office, 2 years admin. minimum report directly to Director of Operations. To learn more, please click here.

Operations Manager


Operations Manager
Minneapolis,MN
Coordinates lease process from inception through pay off. 3+ years proven leasing account management exper.
For more info, click here

Sales


3 Regional Sales Opportunities
NY/NJ; Dallas & Atlanta/Nashville
Manage existing accounts and develop relationships. Min. Req. 3 years equip. leasing sales or strong leasing operations experience. For more information, click here:

----------------------------------------------------------------

CIT Group in exclusive talks to buy Barclays' leasing and lender finance ops
SNL.com
By Bree Fortney
CIT Group Inc. entered into exclusive talks to buy the leasing and vendor finance operations of Barclays Plc for approximately 1.25 billion British pounds ($2.35 billion), thebusinessonline.com reported Sept. 17.
According to the publication, CIT was up against a number of rival bidders, including General Electric Co., Fortis, Siemens and Société Générale.
CIT CEO Jeffrey Peek has been aiming to build the company's position in Europe, the publication reported, adding that this year CIT appointed several European executives in attempt to expand its leasing market presence.
While the sale will strengthen CIT's presence, it is rumored that it may also lead to Barclays' full withdrawal from the leasing sector, thebusinessonline.com reported.
Following the sale of Barclays' operations, Germany's KGAL, one of Europe's biggest leasing firms, will be sold in an auction being run by Goldman Sachs, the publication reported.
----------------------------------------------------------------

Leasing Association Events-Meetings Open to All

National Association of Equipment
Leasing Brokers
Eastern Regional Meeting
November 3-4, Atlanta, Georgia

Renaissance Concourse Hotel
One Hartsville Centre Parkway
Atlanta, GA 30354
REGISTRATION FEES
All registrations must be received by the office no later than October 24, 2006. After this date, you must register on-site. On-site registrations will also be an additional $25.
Member

Non-Member

_ Broker Member $99.00
_ Broker Additional Member $99.00
_ Associate Member $235.00
_ Associate Additional Member $175.00
_ Funder Member $235.00
_ Funder Additional Member $175.00
_ Broker Non-Member $125.00
_ Broker Additional Non-Member $105.00
_ Associate Non-Member $250.00
_ Associate Additional Non-Member $200.00
_ Funder Non-Member $250.00
_ Funder Additional Non-Member $200.00
Membership: Non-member companies who join NAELB at this meeting will receive a $50 attendee fee credit towards their 2007 membership dues and are entitled to membership privileges for the balance of 2006.
ROUND TABLE DISCUSSION TOPICS
Round Table Discussions have been added to this year's agenda in lieu of educational sessions. Below is a list of possible topics for these round tables. Please select 10 discussion topics you would like to have on the agenda for the Western Regional. The top selections will be discussed at the meeting.
_ Adding Value to Client and Vendor
Relationships
_ Additional Sources of Income
_ Advertising: The Good, the Bad, and the
Really Bad
_ Building a Non-Vendor Based Brokerage
_ Business Networking Ideas That Work
_ Commitment Fees: When Are They Earned
and When Are They Not
_ Competing with the Banks, Captives and
Large Lessors
_ Direct Mail and E-mail Marketing
_ Do They Pass the Smell Test: Quick Due
Diligence
_ Establishing Broker/Funder Relationships with
Local Banks
_ From Brokering to Discounting: Is It Right For
You?
_ Marketing Techniques That Work
_ Marketing to Your Existing Base
_ Niche vs. Generalization/Local vs. National
_ Office Automation
_ Overcoming the Rate Issue
_ Pre Qualify or Disqualify Potential Prospects
_ Recognizing Fraud
_ Recruiting, Hiring & Training Sales People
_ Referral Fees to Vendors
_ Sales Rep Compensation
_ Structuring Deals to Enhance Profits
_ Successful Trade Shows: What Works, What
Doesn't
_ Telemarketing: Success and Failure Stories
_ Uncovering New Market Niches
_ Using Trade Shows to Generate Business
_ Vendor Agreements: Do They Work or Are
They Worthless
_ What Every Broker Should Know About the
Internet
_ Winding Down the Business: Sell, Merge or
Close
Registration form, click here: |
http://leasingnews.org/PDF/2006EasternRegionalRegistrationForm.pdf
---------------------------------------------------------------
UAEL North Central Regional Event
Chicago Christmas Party
"Mingle and Jingle"
Thursday, December 7, 2006
6:00 PM CST
Maggiano's
111 West Grand Avenue
Chicago, IL 60610
2nd floor - Rubesco Room
Maggiano's Chicago is a well know Italian Eatery located in Beautiful Downtown Chicago. Come and Join us "Mingle and Jingle" in this years holiday season. There will be a 50/50 raffle to benefit The United States Marine Corp, "Toys For Tots" in honor of all our brave men and women that have and are serving in our armed forces. Ticket will be sold for $1.00 each. This year we will also have "Door Prizes." Each attendee will receive (1) ticket/chance to win upon their arrival compliments of UAEL and our sponsors. This was well received in previous years and all we can say is, "Good Luck!!!!!"
Cost to Attend
$64.00 per attendee
(Non-members and guests are welcome)
Register Online Deadline is 12-4-2006
I would like to take this opportunity to extend a Happy Holiday and a great big "Thank You" to all our sponsors on behalf of the "United Association of Equipment Leasing" for all your support over the years. Without your continued support, events such as this would not be possible. I look forward to seeing you all soon at the "4th Annual Midwest Holiday Party" to "Mingle and Jingle...
Happy Holidays,
Bill Griffith
Midwest Regional Director
List on Sponsors:
Swanson, Martin & Bell, LLP - Joseph P. Kincaid, Esq.
Padco Lease Corp.
Standard Professional Services, LLC
Law Offices of Jorge M. Abril
Premier Lease & Loan Services
Beacon Funding Corporation
ECS Financial Services
LeaseTeam
----------------------------------------------------------------

Leasing 102
" What is a Security Deposit?
by Mr. Terry Winders, CLP
A security deposit is defined as "a cash bond taken as security against proper performance by the lessee during the lease term". If the lessee fails to live up to any of the provisions in the lease agreement, funds from the security deposit can be used under the "right to perform for the lessee" section to pay for it. The funds can be used to pay past due payments, unpaid property tax, insurance premiums, late charges, assessed taxes and the like. These usually are called defaults which are cured by using the security funds. Then the lessee is required to replenish the used funds. When the lease terminates the security deposit is returned to the lessee if no default is left outstanding.
Many leasing companies today refer to it as the "last month payment." In their state or for their accounting records it avoids the "commingling agreement."
Originally the use of a security deposit was to lower the lessees payment if a "commingling agreement" is in the lease agreement. A commingling agreement allows the lessor to use the security deposit funds during the lease without any compensation. If it is used to help the lessor pay for the equipment then the lessor has a lower investment thus a lower payment. However the lease payments plus the residual (if any) must always return the total investment so the security deposit can be returned. The effect is to reduce the payment because the lessor's return is calculated only the funds employed by the lessor. The danger here is that if the funds are required to pay for a default then the lessor does not have full use of the deposit and the yield will suffer.
Lower payments help meet the 90% test for operating lease classification for the lessee and are therefore very popular when a conservative residual alone prevents passing the test.
On occasion the lessee may feel that they should receive an interest rate on the deposited funds but in effect they are receiving a lower payment which means their funds are reducing the cost on the funds equal the lessor's yield. If a lessor does not reduce the payment when taking a security deposit and has a commingling agreement then the lessor yield will increase sharply.
Mr. Terry Winders has been a teacher, consultant, expert witness for the leasing industry for thirty years and can be reached at leaseconsulting@msn.com or 502-327-8666
October 9th and 10th he is conducting a two day seminar in Louisville, Kentucky. To learn more, please go here:
http://leasingnews.org/PDF/Winders_Seminar.pdf
----------------------------------------------------------------

LEARNING CURVE® Less (Spending) Is
More (Chargeoffs) For U.S. Credit Card
ABSnet.com
Although consumer spending and economic growth may be slowing, reliance on revolving credit is growing. The growth rate for revolving consumer credit was revised to 11.0% from 9.91%, while the preliminary June rate was 9.8%. The personal savings rate continues to be negative. While overall retail sales growth grew by 1.4% in July, several retailers, including Home Depot and Wal-Mart, lowered forecasts for the remainder of the year, due in part to curtailed spending and store visits resulting from high gas prices. The expectations component of consumer confidence, as measured by the University of Michigan's index, decreased in July to 83.8, down 1.1 from June.
Unemployment budged up 0.1% to 4.7% and year-to-date hourly earnings and weekly earnings are up 3.8% and 4.1%, respectively. Meanwhile, the Consumer Price Index for All Urban Consumers (CPI-U) increased at a 4.8% seasonally adjusted annual rate during the first seven months of 2006. After 17 consecutive 25-basis-point rate increases, the Federal Reserve did not raise rates at its August meeting, which indicates that economic growth has moderated and that inflation is expected to be contained. Fitch Ratings' full-year projection for real gross domestic product growth is 3.2%, indicating significant slowing from the 5.6% rate actually observed in the first quarter of 2006. Weekly consumer bankruptcy filings equaled about 12,000 for recent weeks, well below historically observed volume of 30,000---35,000 per week. Fitch expects overall consumer charge offs to increase in the second half of the year, toward historically observed levels of 5.5%6.0%, with contractual charge offs likely to increase to the extent bankruptcies remain depressed.
Prime Delinquency & Charge offs
Late stage delinquencies, representing borrowers 60 or more days past due, and a measure of future charge offs increased two bps to 2.30% in July. Charge offs dipped 14 bps to 3.44%, down 254 bps from 5.98% in July 2005. Loss rates have remained significantly lower than historically observed levels due to the persisting effects of the federal bankruptcy reform act enacted in late 2005. Fitch expects charge offs for U.S. credit card asset-backed securities to eventually reach historical levels as contractual delinquencies begin filling the vacuum created by personal bankruptcy filings.
Prime Yield, Payment Rate & Excess Spread
In July, Fitch's yield and payment rate indexes decreased. Yield fell 34 bps to 17.63% and is 61 bps above the year-ago level. The monthly payment rate, a measure of the rate at which cardholders make payments on their credit card debt, fell 29 bps to 20.71%, but is 224 bps above the year-ago level.
Excess spread, which measures the profitability of credit card securitizations, fell 60 bps to 7.81% and is 187 bps above the year ago level. Excess spread has benefited from subnormal charge off levels for most of 2006 and remains at historical highs as reported by the Fitch Credit Card Prime Index.
Subprime Performance
Late payments measured by Fitch's 60 days or more delinquency index, rose four bps to 4.94%. Delinquency level for subprime trusts, although marginally higher for July, remains fairly robust and steady, with a positive outlook for future loss rates. Meanwhile, charge offs fell 36 bps to 8.40% -- the lowest level in more than six years and 424 bps below the prior year's level. Improvements in origination policies, credit risk improving performance for subprime issuers. Three-month excess spread for related subprime master trusts fell 22 bps to 10.85%, 313 bps above last year's level.
This week's Learning Curve was written by Cynthia Ullrich and Paritosh Merchant, credit card ABS analysts in Fitch Rating's asset-backed securities group in New York.
--------------------------------------------------------------
### Press Release ###########################

Canadian Finance & Leasing Association
names HUGH SWANDEL its Member of the Year 2006
At its 2006 annual conference, the Canadian Finance & Leasing Association (CFLA) was pleased to announce that HUGH SWANDEL, President of Swandel and Associates, had been given the Canadian leasing industry's premier "Member of the Year" Award.
HALIFAX, NOVA SCOTIA. At its 2006 annual conference just completed in Halifax, the Canadian Finance & leasing Association (CFLA) was pleased to announce that HUGH SWANDEL, President of Swandel and Associates, had been awarded the Association's "Member of the Year" Award.
For CFLA Chairman Joe LaLeggia (Irwin Commercial Finance), "this Award recognizes individuals, volunteers from members, who work quietly for the Association, committed to its goals. Through their generous efforts, CFLA is able to face the challenges confronting the entire asset-based financing and leasing industry."
Hugh Swandel
Hugh Swandel is well respected for his extensive industry experience and broad range of industry know-how. A specialist in corporate finance, merger and acquisition and general management consulting to leasing companies across North America, he has also been a constant advocate for a high standard of knowledge and professionalism in the industry.
A strong supporter of CFLA for many years, this year Hugh was instrumental in the Association following through on member calls at last year's conference for an enhanced equipment and vehicle lease training program. He scanned the alternatives available, made the recommendation to partner with the U.S.-based Certified Leasing Professional (CLP) Foundation and the United Association of Equipment Leasing (UAEL) and worked side-by-side with the CFLA President to negotiate the agreement for the exclusive Canadian licence to use the training.
In the coming year, he has taken on the most substantial and challenging mandate ever extended by the Association: to adapt the 15 module American training program for Canada. Hugh will lead the development of the curriculum and structure of the program for the Canadian market.
The goal is a unique, comprehensive Canadian lease training program delivering a level of knowledge, commitment and professionalism that will take members and their employees on to greater success.
Canadian Finance & Leasing Association (CFLA) represents 260 members in the asset-based financing, equipment and vehicle leasing industry in Canada. With over C$92.3 billion of financing in place with Canadian businesses and consumers, the asset-based financing industry is the largest provider of debt financing in this country after the traditional lenders (banks and credit unions). The customers of this industry are Canadian small, medium and large businesses as well as consumers.
Website: www.cfla-acfl.ca
Swandel and Associates provides corporate finance, merger and acquisition and general management consulting to leasing companies across North America.
Website: http://www.swandelandassociates.com/
David Powell
President & Chief Executive Officer
Canadian Finance & Leasing Association
Association canadienne de financement et de location
15 Toronto Street, Suite 301
Toronto, Ontario M5C 2E3
(416) 860-1133 ext. 24 ~ Toll-free (877) 213-7373
david.powell@cfla-acfl.ca ~ www.cfla-acfl.ca
### Press Release ###########################

Lakeland Bank appoints Kenneth Markman assistant VP of Leasing Division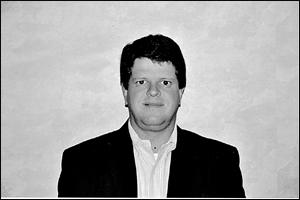 Oak Ridge, New Jersey —President and Chief Executive Officer Roger Bosma, of Lakeland Bank, recently announced the appointment of Kenneth Markman to assistant vice president of Lakeland Bank's Equipment Leasing Division.
Markman, a graduate of Rider University, will be responsible for the review and approval of financial requests for their equipment leasing division. Previous experience includes employment at Interchange Bank, Orix Financial Services and The CIT Group.
Markman is a coach for youth basketball and baseball and resides in Waldwick, New Jersey, with his wife and four children.
### Press Release ###########################

Leon Branam joins Securus Capital as Vice President
Securus Capital LLC, a leading provider of financial solutions to federal agencies and technology vendors, announced today the appointment of Leon Branam, as vice president. Mr. Branam's responsibilities will include originating federal leasing transactions as well as syndication activities.
Mr. Branam, a graduate of Rutgers University, joins Securus Capital from Lakeland Bank in New Jersey where he was responsible for federal transactions.
Mr. Branam's previous employment includes Hitachi Capital, Citicorp Leasing, and AT&T Capital. Mr. Branam is a member of Equipment Leasing Association and the Association for Government Leasing and Finance.
Maeve Rigler, President and CEO of Securus, said "I am delighted to have someone with Leon's credentials and track record join our team. His experience and deep understanding of the federal market will help Securus deliver financial solutions that are second-to-none."
Mr. Branam can be reached at work by calling 973-920-2523 or email to LBranam@securuscapital.com.
About Securus Capital
Securus Capital LLC is a financial solutions company serving the technology industry and federal agencies. Headquartered in Alexandria, Virginia, Securus has a team of finance experts with over 30 years of experience helping vendors recognize more than $1 billion of revenue while helping agencies acquire mission-critical technology. Committed to customer service, Securus has one of the highest Customer Satisfaction Ratings (98 out of 100), according to D&B's Open Ratings Survey. For more information, visit www.securuscapital.com.
Sites of Reference:
CONTACT:
Bob Rigler
Securus Capital
Phone Number: 703 684 2085
Fax Number: 703 836 4766
E-mail: rer@securuscapital.com
### Press Release ###########################
--------------------------------------------------------------

News Briefs----
Intel unveils computing breakthroughs
COULD INCREASE SPEED BY 1,000 TIMES
http://www.siliconvalley.com/mld/siliconvalley/15548614.htm
Citigroup names new head for Swiss private bank
http://today.reuters.com/news/articleinvesting.aspx?view=CN&storyID=2006-09-18T14
1601Z_01_L18245993_RTRIDST_0_FINANCIAL-CITIGROUP.XML&rpc=66&type=qcna
Sovereign Shareholders to Confront Board on Wednesday
http://www.ajc.com/business/content/shared-gen/ap/Finance_General/
Sovereign_Meeting.html
Oracle on Deck
http://www.internetnews.com/bus-news/article.php/3632716
Holiday Sales Growth Predicted to Decline
http://www.washingtonpost.com/wp-dyn/content/article/
2006/09/18/AR2006091801294.html
Microsoft gets candid about video service
http://www.stltoday.com/stltoday/business/stories.nsf/technology/story/
3B022EEA861A780D862571EE000C875A?OpenDocument
Wednesday bet is the Reserve will not raise Fed Rate this meeting---
Bernanke's burn for inflation target could end up smoking the economy
http://www.stltoday.com/stltoday/business/stories.nsf/story/
524496C31F828CFB862571EE000C868B?OpenDocument
Home builder sentiment sinks again in September
http://www.usatoday.com/money/economy/housing/
2006-09-18-home-builder-optimism_x.htm
Current account trade deficit hits second highest level on record
http://www.signonsandiego.com/news/business/20060918-1108-economy.html
---------------------------------------------------------------


You May have Missed---
TheMoneyBlogs.com...Nothing But Money
http://www.marketwire.com/mw/release_html_b1?release_id=163086
---------------------------------------------------------------

Sports Briefs----
Mets Beat Marlins to Clinch Division
http://www.nytimes.com/2006/09/19/sports/baseball/19mets.html?hp&ex=
1158724800&en=af985fc5749aabe9&ei=5094&partner=homepage
Pac-10 sits officials, apologizes to OU
http://www.dallasnews.com/sharedcontent/dws/spt/stories/
091906dnspoouprez.20f524bd.html
----------------------------------------------------------------


California Nuts Briefs---
Dan Walters: A Schwarzenegger landslide? Angelides is running out of time
http://www.sacbee.com/101/story/25406.html
----------------------------------------------------------------


"Gimme that Wine"
Kendall-Jackson 2006 Harvest Report/Global Warming?
http://sev.prnewswire.com/beer-wine-spirits/20060914/SFTH01314092006-1.html
Heavy rains plague start of 2006 Bordeaux harvest
http://www.decanter.com/news/95093.html
Top wine bottle executive Harrop starts own firm
http://www1.pressdemocrat.com/apps/pbcs.dll/article?AID=/
20060918/BUSINESSJOURNAL/60915024/1209
Winemakers canned during busy season
http://www.sfgate.com/cgi-bin/article.cgi?f=/c/a/2006/09/15/
WIGR1L45T41.DTL&hw=wine&sn=003&sc=874
A Sonoma winery that's aging well-Hanzell Winery—Eric Asimov
http://www.iht.com/articles/2006/09/14/travel/trwine.php
Looks like a vintage year in the Washington State vineyards
http://www.yakima-herald.com/page/dis/287022348153695
Wine Prices by vintage
http://www.winezap.com
http://www.wine-searcher.com/
US/International Wine Events
http://www.localwineevents.com/
Winery Atlas
http://www.carterhouse.com/atlas/\
Leasing News Wine & Spirits Page
http://two.leasingnews.org/Recommendations/wnensprts.htm
The London International Vintners Exchange (Liv-ex)
is an electronic exchange for fine wine.
http://www.liv-ex.com/
----------------------------------------------------------------

Calendar Events This Day
Saint Christopher (Saint KITTS) and NEVIS
Independence Day. National Holiday. Commemorates independence from Britain in 1983.
----------------------------------------------------------------

The city of Los Angeles has three times more automobiles than people
( There are 2.7 cars per household in the United States)
http://www.fhwa.dot.gov/ohim/hiq/bar2.htm

Distribution of Vehicles and Persons per Household
Vehicles Per Household
1969 = 1.16
1977 = 1.59
1983 = 1.68
1990 = 1.77
1995 = 1.78
2001 = 1.90
Persons Per Household
1969 = 3.16
1977 = 2.83
1983 = 2.69
1990 = 2.56
1995 = 2.63
2001 = 2.58
http://www.eia.doe.gov/emeu/rtecs/nhts_survey/2001/index.html
----------------------------------------------------------------

Today's Top Event in History
1873 -Black Friday: Jay Cooke & Co fails, causing a securities panic
http://www.buyandhold.com/bh/en/education/history/2000/jay_cooke3.html
(It is said that JP Morgan pulled the country out from bankruptcy by guaranteeing loans from European banks, but I am getting ahead of this terrible day in history as perhaps the worst depression the country has ever seen followed this collapse of the stock market. ).
http://www.publicbookshelf.com/public_html/
The_Great_Republic_By_the_Master_Historians_Vol_III/panicof1_hd.html
----------------------------------------------------------------

This Day in American History
1676- Bacon's Rebellion, Jamestown, Virginia. Perhaps the first revolt against the British, who formed an alliance with the Indians. Lead by Nathaniel Bacon, a colonist, he was successful, but shortly after winning the town, he caught a disease and died (common in the day, unfortunately).The rebellion then collapsed and his followers were hunted down, some executed and then property confiscated. Virginia Governor Sir William Berkeley was replaced the next year and peace was restored, so says history.
(Full story at the end for those interested).
1777-Battle of Saratoga, New York. After a series of defeats, American General Horatio Gates has a major victory.
http://memory.loc.gov/ammem/today/sep19.html
1849-First commercial laundry on the West Coast established in Oakland, California. The actual world's first commercial laundry was founded by a Mrs. Steel in New York in the early 1800s, and followed by others: The Troy (New York) Laundry -first of many Troy laundries nationwide, The Cambridge (Massachusetts) Laundry in 1840, the Boston and Roxbury Laundry in 1847, and the Contra Costa Laundry (Oakland, California) in 1849, eventually one of the largest in the west.
http://www.oaklandheritage.org/oakland_laundry.htm
1863- Battle of Chickamauga, Tenn. (near Chattanooga)-Second day.
(Considered the two bloodiest days of the Civil War)
1864- Third Battle of Winchester, Virginia: Union General Phillip Sheridan defeated Confederate General Jubal Early's forces at Winchester, Virginia, ending Early's raids on the North. Early's troops were again soundly beaten on September 22 at Fisher's Hill. After defeating Early, Sheridan turned his attention to destroy the food resources of the Shenandoah Valley. The strategy of the North was to cut off supplies from Europe, purchased by the Confederates, and to burn and destroy all food and manufacturing facilities thus cutting off all ammunition, clothing, food and other supplies that supported the Confederate troops. The movie "Gone with the Wind" centers on Sheridan's march through the south. A trivia fact: General George S. Patton's grandfather, who was his namesake, was killed fighting for the Confederacy in this battle.
http://www.findagrave.com/cgi-bin/fg.cgi?page=gr&GRid=9077
http://www.vmi.edu/archives/manuscripts/ms341016.html
http://www.vmi.edu/archives/manuscripts/ms035704.html
1865-Atlanta University Founded. On July 1, 1988, two private historically black institutions- Atlanta University and Clark College- consolidated to form Clark Atlanta University (CAU). CAU is a comprehensive, private, urban, coeducational institution of higher education with a predominantly African American heritage.
1873 -Black Friday: Jay Cooke & Co fails, causing a securities panic
http://www.buyandhold.com/bh/en/education/history/2000/jay_cooke3.html
(It is said that JP Morgan pulled the country out from bankruptcy by guaranteeing loans from European banks, but I am getting ahead of this terrible day in history as perhaps the worst depression the country has ever seen followed this collapse of the stock market. ).
http://www.publicbookshelf.com/public_html/
The_Great_Republic_By_the_Master_Historians_Vol_III/panicof1_hd.html
1876- Melville Reuben Bissell of Grand Rapids, MI, obtained a patent for a "carpet sweeper." Although the idea had been introduced earlier, none of the early sweepers worked well. Bissell devised the" broom-action" principle, by which the application of variable pressure on the handle made the sweeper responsive to different grades of floor covering. Bissell organized the Bissell Carpet Sweeper Company in Grand Rapids, MI.
1876—Birthday of Vera Charlotte Scott Cushman, U.S. YWCA leader who served on the board of directors 31 years. She was an amazing fund raiser under whose co-direction about $170 million was raised to finance 140 "hostess houses" to house and feed women who were involved in World War I war work. Lodgings for women without a male escort were hard to find as well as dangerous before the modern women's movement.
1911- Trumpet player Lu Watters Birthday, born Santa Cruz, Ca. ( I have a collection of his first recorded music on shellac, then later with Turk Murphy)
http://shopping.yahoo.com/shop?d=product&id=1927033745&clink=dmmu.artist&a=b
http://www.interstatecd.com/bio/biopage.P++++42325.html
http://www.sfmuseum.org/hist4/watters1.html
http://www.sftradjazz.org/articles.html
http://www.sftradjazz.org/photos.html
1916-Birthday of jazz singer Helen Ward
http://musicfinder.yahoo.com/shop?d=hc&id=1802440129&cf=11&intl=us
1918-Birthday of piano player Professor Longhair, Bogalusa, LA
http://www.alligator.com/artists/bio.cfm?ArtistID=039
http://members01.chello.se/sven.gustafsson/fess/
http://www.pianospot.com/1700577.htm
1921 – Birthday of singer, musician Billy Ward, born Savannah, Ga., best known as Billy Ward and the Dominoes or perhaps just,
"the Dominoes."
http://www.soulwalking.co.uk/Billy%20Ward%20&%20Dominoes.html
full bio: http://afgen.com/billy_ward.html
1926-Birthday of Brooklyn Dodger Hall of Famer outfield Edwin Donald "Duke" Snider, Los Angeles, CA.
1928 -Mickey Mouse's screen debut (Steamboat Willie at Colony Theater NYC) In 1928 Disney created the character Mickey Mouse in the silent film Plane Crazy. That same year Mickey also appeared in Steamboat Willy, a short that initiated the concept of making a separate cartoon for each animated movement. Instantly famous, the film was also Disney's first attempt to use sound (his own voice for Mickey). He also experimented with the use of music ( The Skeleton Dance ), the portrayal of speed ( The Tortoise and the Hare ), three-dimensional effects ( The Old Mill ), and the use of color. Disney produced the first feature-length cartoon, Snow White and the Seven Dwarfs (1938), which took three years to complete. Additional features included Pinocchio (1939), Fantasia (1940), Dumbo (1941), and Bambi (1942). In Song of the South (1946), he merged live actors and animated figures. During World War II, Disney's studio produced cartoons for the armed services as training tools and morale builders.
Beginning with Treasure Island in 1951, Disney
1931- Birthday of singer Brook Benton, whose real name was Benjamin Franklin Peay, born in Camden, South Carolina. Benton's baritone style showed the influences of Nat King Cole and Billy Eckstine. "It's Just a Matter of Time" and "So Many Ways," a double-sided million-seller in 1959, were the first of nearly a score of top-20 hits for him. Benton also recorded two popular 1960 duets with Dinah Washington, "Baby (You Got What It Takes)" and "A Rockin' Good Way." Benton's last big hit was "Rainy Night in Georgia," which reached number four on the Billboard Hot 100 in 1974. Benton died in 1988.
1940- Birthday of Canadian folk singer Sylvia Tyson, born in Chatham, Ontario. She was still Sylvia Fricker when she started performing with future husband Ian Tyson in 1961. They married three years later. Ian and Sylvia were at the forefront of the '60s folk revival, and performed throughout North America at clubs, colleges and festivals. Ian and Sylvia's hits included "Four Strong Winds," "You Were On My Mind" and "Lovin' Sound." The couple made their last appearances together in 1975. Sylvia continued to perform and record on her own, and was the host for the CBC Radio folk music show "Touch the Earth."
1934-Bruno Hauptmann arrested for kidnapping the Lindbergh baby.
Historians believe Lindbergh was covering for his sister, who was in and out of mental institutions and had a history of trying to harm her brother's child. It is said that many people were aware of this, and it one of the reasons his family moved to Europe, so authorities could not question his sister or family. It was proven through hard detective work that Hauptmann was the man who wrote the ransom and collected the money, but he maintained he was innocent of the kidnapping itself, which was based soley that he wrote a ransom note and collected the money.
1941-Birthday of African-American author James Haskins, Demopolis, AL.
http://www.english.ufl.edu/faculty/jhaskins/
http://web.clas.ufl.edu/users/jhaskins
1941 –Birthday of "Mama" Cass Elliott (Ellen Naomi Cohen), American folk-pop singer with The Mamas & The Papas, born Baltimore, MD., died of a heart attack, July 29, 1974.
http://www.casselliot.com/about.htm
http://www.hotshotdigital.com/WellAlwaysRemember.3/MamaCassBio.html
1945---Top Hits
Till the End of Time - Perry Como
On the Atchison, Topeka and Santa Fe - Johnny Mercer
If I Loved You - Perry Como
You Two Timed Me One Time Too Often - Tex Ritter
1947 - The eye of a hurricane passed directly over New Orleans, and the barometric pressure dipped to 28.61 inches. The hurricane killed fifty-one persons, and caused 110 million dollars damage. It produced wind gusts to 155 mph while making landfall over Fort Lauderdale FL two days earlier.
1949-Birthday of drummer Lenny White, Jamaica, NY
http://shopping.yahoo.com/shop?d=product&id=1927007207&clink=dmmu.artist&a=b
http://www.drummerworld.com/drummers/Lenny%20White.html
1949- Ralph Kiner of the Pittsburgh Pirates hit his 50 th home run of the season to become the first player in National League history to reach the 50 mark twice. After hitting 51 homers in 1947, Kiner finished the year with 54.
1953---Top Hits
You, You, You - The Ames Brothers
Vaya Con Dios - Les Paul & Mary Ford
Crying in the Chapel - June Valli
A Dear John Letter - Jean Shepard & Ferlin Husky
1953 - Singer Gisele MacKenzie took over as host on NBC-TV's Your Hit Parade. Her biggest hit during that stint, 1953 to 1957, was Hard to Get in June of 1955. Ironically, the song was first sung by Gisele in an episode of the NBC-TV show, Justice. It became a hit and she performed it again on Your Hit Parade. Born Gisele Marie-Louise Marguerite LaFleche, she studied piano and violin at the Royal Conservatory in Toronto. For appearing on her own CBC radio show, ''Meet Gisele,'' she became known as Canada's first lady of song.
Died September 5, 2003 of colon cancer.
http://www.biographybase.com/biography/MacKenzie_Gisele.html
http://www.vh1.com/artists/az/mackenzie_gisele/235253/album.jhtml
1954-"People are Funny" premiered on television. This half-hour show combined audience participation and stunts. One feature was a Univac computer that played matchmaker for eligible men and women. Art Linkletter hosted the show until 1958,; reruns were shown fro the next few seasons. The show was revived for a short time in 1984; Flip Wilson was the host.
1955- Errol Garner records "Concert by the Sea", Carmel, CA.
1955-Stan Kenton Bank satirizes blues idiom with "Blues in Burlesque," a two-sider record with drummer Shelly Manne doing one of his rare vocals. The record is quite a jazz collector's item.
1955-- Eva Marie Saint, Frank Sinatra and Paul Newman starred in the Producer's Showcase presentation of "Our Town" on NBC-TV.
1955-Hurricane Ione made landfall near Morehead City, NC with winds over 100 mph. 16.63 inches of rain fell at Maysville, NC. 40 blocks of New Bern, NC were underwater at one point. 7 people lost their lives and total damage was $88 million. This was the third hurricane to cross eastern North Carolina in 5 weeks.
1960--"The Twist" by Chubby Checker topped the charts and stayed there for a week.
1961---Top Hits
Take Good Care of My Baby - Bobby Vee
My True Story - The Jive Five
(Marie's the Name) His Latest Flame - Elvis Presley
Walk on By - Leroy Van Dyke
1962- " The Virginian" premiered on television. My father Lawrence Menkin wrote several episodes. It was TV's first 90-minute western starred James Drury as the Virginian, a foreman trying to come to terms with the westward expansion of technology and civilization. It was set on the Shiloh Ranch, in Wyoming. Key players included Doug McClure (with Drury, the only cast members to stay for the entire run), Lee J. Cobb, Roberta Shore, Pippa Scott, Gary Clarke, Randy Boone, L.Q. Jones, Harlan Warde, Clu Gulager, Diane
1964- "Flipper" premiered. An adventure series starring Flipper, the intelligent, communicative and helpful dolphin. The human cast members Included Brian Kelly as Chief Ranger Porter Ricks, Luke Halpin as his son Sandy, Tommy Norden as his son Bud and Ulla StrOmstedt as biochemi St Ulla Norstrand. Although the last telecast of this series was Sept 1,1968, the series was recreated under the same title in the '90's.
1969---Top Hits
Honky Tonk Women - The Rolling Stones
Sugar, Sugar - The Archies
I'll Never Fall in Love Again - Tom Jones
A Boy Named Sue - Johnny Cash
1970-"Ain't No Mountain High Enough" by Diana Ross topped the charts and stayed there for 3 weeks.
1970-She could turn the world on with her smile. "The Mary Tyler Moore Show" was seen for the first time on CBS-TV. It was the first of a new wave of contemporary sitcoms, combining good writing, an effective supporting cast and contemporary attitudes. The show centered on the two most important places in Mary Richard's (Mary Tyler Moore) life—the WJM-TV newsroom and her apartment at Minneapolis. At home she shared the ups and downs of life with her friend Rhoda Morgenstern ( Valerie Harper) and the manager of her apartment building, Phyllis Lynstrom ( Cloris Leachman). At work, as the associate producer ( later producer) for the "Six O'clock News," Mary struggled to function in a man's world. Figuring in her professional life were her irascible boss Lou Grant (Ed Asner), levelheaded and softhearted new writer Murray Slaughter ( Gavin MacLeon) and self-obsessed, narcissist anchorman Ted Baxter ( Ted Knight). In the last episode at the unthinkable happened, everyone in the WJM newsroom except the inept Ted was fired (ran for 168 episode with the finale show on March 19, 1977).
1974 - Eric Clapton received a gold record for I Shot the Sheriff. The song reached #1 on the pop charts on September 14th.
1974-Max Weinberg makes his debut as drummer in Bruce Springsteen's E Street Band at the Main Point in Philadelphia.
1979-Singer Elton John, accom1977---Top Hits
I Just Want to Be Your Everything - Andy Gibb
Float On - The Floaters
Don't Stop - Fleetwood Mac
Don't It Make My Brown Eyes Blue - Crystal Gayle
accompanied only by percussionist Ray Cooper, began his first US tour in four years. John had just completed a similar tour of the Soviet Union - the first Western pop star to visit that country.
1981-Singers Paul Simon and Art Garfunkel reunited for a free concert in New York's Central park. More than 400,000 people gathered to hear Simon and Garfunkel's first full concert in 11 years, although Garfunkel had joined Simon for occasional guest numbers since the duo's breakup in 1970. A double LP, "The Concert in Central Park," and a video of the event were issued. Simon and Garfunkel then launched a six-week European tour. Both Simon and Garfunkel received much-needed exposure at a time when their solo careers seemed to have stalled.
1982 -Streetcars stop running on Market St after 122 years of service to make way for Bay Area Rapid Transit, which now runs as a subway beneath Market Street.
1983-New York City had a record 92 degrees while snows fell out west.
1983-14 inches of snow fell just south of Great falls, MT. Temperatures fall to 6 degrees below zero at West Yellowstone, MT following the snow
1984- September 19-20- nearly 10,000 persons perished in the earthquakes (8.1 and 7.5 respectively, on the Richter scale) that devastated Mexico City. Damage to buildings was estimated at more than $1 billion, and 100,000 homes were destroyed or severely damaged.
1985---Top Hits
St. Elmo's Fire (Man in Motion) - John Parr
We Don't Need Another Hero (Thunderdome) - Tina Turner
Money for Nothing - Dire Straits
Modern Day Romance - Nitty Gritty Dirt Band
1985 - In Mexico City, Mexico, our neighbors, this day will forever be remembered. The first of two killer earthquakes hit the city. This one, 8.1 on the Richter scale, followed the next day by a 7.5er, crumbled buildings (damages were estimated at more than one billion dollars) and killed almost 10,000 people.
1987 - Michael Jackson's "I Just Can't Stop Loving You" rose to #1 in the U.S. on the "Billboard Hot 100". The single, from Jackson's "Bad" LP, stayed at the top of the hit heap for one week.
1987- Dick Clark's "American Bandstand" left the ABC TV network after more than 30 years and went into first-run syndication. ABC had cut the show to half an hour and Clark wanted to return to the program's original hour-long format. "Bandstand" began as a local show in Philadelphia in 1952 before going national five years later.
1988 - U.S. diver Greg Louganis struck and injured his head on the board in a preliminary round of springboard diving at the Summer Olympics in Seoul, South Korea. Days later, however, Louganis won the gold medal in springboard diving.
1989 - Showers and thunderstorms produced heavy rain in the Middle and Northern Atlantic Coast Region. Cape Hatteras, NC, was deluged with nearly 3.50 inches of rain in three hours. Syracuse NY reported 1.77 inches of rain, a record for the date, and Chatham NJ reported an all-time record of 3.45 inches in one day. Hurricane Hugo headed for the Bahamas, and Tropical Storm Iris, following close on its heels, strengthened to near hurricane force.
1991- Michael Jackson performed an unaccredited voice-over on "The Simpsons" animated series on the Fox network. He provided the voice for a white mental patient who thinks he's Michael Jackson.
1991 – While not found in America, perhaps the oldest archeological event the Iceman, scientists named Ötzi. found by a German tourist, Helmut Simon, on the Similaun Glacier in the Tirolean Ötztal Alps, on the Italian-Austrian border. The body is that of a man aged 25 to 35 who had been about 5 feet 2 inches (1.6 meters) tall and had weighed about 50 kg (110 pounds), is the oldest mummified human body ever found intact -- some 5000 years old. And his few remaining scalp hairs provided the earliest archaeological evidence of haircutting. And, if that's not enough, Ötzi was found to have a number of 'points' tattooed on his body, 80% of which are considered valid modern acupuncture points and dates acupuncture back to at least 3300 B.C.
1992--Elton John's "The One" is released.
1994- "ER" premiered. This medical drama takes place in the emergency room of the fictional County General Hospital in Chicago. Doctors and nurses take care of life and death patients while conducting their personal traumas as well. Cast includes Anthony Edwards, George Clooney, Sherry Stringfield, Noah Wylie, Laura lnnes, Gloria Reubens, Eriq La Salle and Alex Kingston.
1995-- The Washington Post publishes the "Unabomber's Manifesto." It leads the brother to realize the bomber is his brother and he notifies authorities.
1999 - On a warm September afternoon at Wrigley Field, Chicago, Sammy Sosa hit the 60 home-run mark for the second year in row, setting himself above all others in baseball's history books. "A lot of people said at the beginning of the year it would be impossible to hit 60 two years in a row," Sosa said. "Here I am."
***Bacon's Rebellion:
In the Virginia colony every adult male could vote. When Charles II was restored to the English throne, he sought to exploit the colony to the fullest. Virginia Governor Sir William Berkeley, supporting the king, adopted new laws to facilitate these efforts including measures allowing only property holders to vote, raising taxes to build up the town of Jamestown and raising the cost of shipping while lowering the price for tobacco. The resulting discontent exploded when the frontier of the colony was attacked by Indians and the governor refused to defend the settlers. Nathaniel Bacon, a colonist on the governor's council, was made leader by the frontier farmers, and his troops successfully defeated the Indians. Denounced by Berkeley as rebels, Bacon and his men occupied Jamestown, forcing the governor to call an election, the first in 15 years. The Berkeley laws were repealed and election and tax reforms were instituted. While Bacon and his troops were gone on a raiding party against the Indians, Berkeley again denounced them. They returned and attacked Berkeley's forces, defeating them and burning Jamestown on Sept 19, 1676. Berkeley again fled and Bacon became ruler of Virginia. When he died suddenly a short time later, the rebellion collapsed. Berkeley returned to power and Bacon's followers were hunted down, some executed and their property confiscated. Berkeley was replaced the next year and peace was restored.
--------------------------------------------------------------


Baseball Poem
Ralph
Hero without a nickname
When New York had its Clipper
Boston its Splendid Kid
And St. Louis its Man
Star without a galaxy
Pittsburgh's Ralph
Heir to Greenberg's Gardens and his wisdom
Kiner lit up and filled up Forbes
His first seven summers in the show
Topping the league in homers each season
Twice over the nifty fifty mark
Without a supporting cast
Ralph stole the show
Suddenly he was gone
"Traded" — as if anyone
Could equal his worth
For those who clicked the turnstiles
Just for Ralph
Left behind were the echoes
Of Ruthian cracks
(With Ruthian frequency)
Aunt Minnie's broken windows
Adoring unending
Cheers
The sounds were long gone
Like a trademark hit
No joy in Iron City:
Pirate treasure overboard
Written by Gene Carney, "Romancing the Horsehide,"
Baseball Poems on Players and the Game
Published by McFarland & Company
--------------------------------------------------------------

SuDoku
The object is to insert the numbers in the boxes to satisfy only one condition: each row, column and 3x3 box must contain the digits 1 through 9 exactly once. What could be simpler?
http://leasingnews.org/Soduku/soduko-main.htm