National Machine Tool Financial Corporation
|
National Tel-Med Capital
|
National Business Finance

Sales Reps
Machine tools, construction, medical equip. Top competitive comp. package Fax resume: 847-871-4209 e-mail: chris@netlease.com

www.netlease.com
National has operated as an indirect lessor for over 25 years. They are expanding three of their divisions.
Wednesday, September 27, 2006
Headlines---
Classified Ads---Operations
Exclusive: UAEL Conference Handbook
Microsoft Explorer 7
New Lease Broker Software
Collection:
Essential to IFC's financial health
FTC injunction two NorVergence Officers
Classified Ads—Help Wanted
Cartoon---Leadership
PFCS: iGate Wanted larger share stock
Sales Makes it Happen—"Tis the Season"
by Robert Teichman, CLP
China submits financial leasing law
Chinese Banks Invest in Leasing
First Tech. Acquires United Recovery
Five Point Capital Another SD Award
Hamroff and Hurd ELA Volunteer Award
NetSol Technologies 50% Net Revenues
Promotions: First Biz Finance Services
News Briefs---
You May have Missed---
Sports Briefs---
California Nuts Briefs--
"Gimme that Wine"
Calendar Events
Snapple Real Facts
Today's Top Event in History
This Day in American History
Baseball Poem
Please don't miss:
Sales Makes it Happen— "Tis the Season"
by Robert Teichman, CLP
######## surrounding the article denotes it is a "press release"
-----------------------------------------------------------------

Classified Ads---Operations
Poets Leap, part of Long Shadows portfolio, Columbia Valley, WA *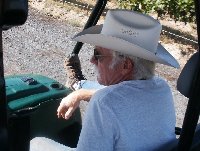 Randy Dunn at Work
Orange County, CA
Operations/Credit Manager with 15 Years Experience, Middle & Large Ticket, initiated policies for Patriot Act and Sarbanes Oxley, Team Motivator.
E-mail: equiplender@aol.com
East Windsor, NJ
Skilled Manager in credit, collections, training, documentation, policy and procedure, lease and finance operations. Get results and keep the customer coming back.
Email: rgmorrill@comcast.net
Resume
New York, NY
10+ years in equipment leasing/secured lending. Skilled in management & training, documentation, policy and procedure development & implementation, portfolio reporting. Strong work ethic.
Email: dln1031@nyc.rr.com
Wayne, NJ
20+ heavily experienced collection/recovery VP looking to improve someone's bottom line. Proven, verifiable track record. Knowledge of all types of portfolio. Will relocate
Email: cmate@nac.net
For a full listing of all "job wanted" ads, please go to:
http://64.125.68.91/AL/LeasingNews/JobPostings.htm
To place a free "job wanted" ad, please go to:
http://64.125.68.91/AL/LeasingNews/PostingForm.asp
* One of the best kept secrets comes from Allen Shoup, known as the Robert Mondavi of Washington. He retired from the Stimson Lane Wine Group (Chateau Ste. Michelle, Columbia Crest, to name a few) and opened this boutique group of wine makers' production facility:
Feather - Randy Dunn
Pirouette - Huneeus/Melka
Pedestal - Michel Rolland
Poet's Leap - Armin Diel
Chester-Kidder - Shoup/Nicault
Saggi - Folonari
Sequel - John Duval
http://www.poetsleap.com/aboutlsv.aspx
http://www.poetsleap.com/wineries/poetsleap.aspx
----------------------------------------------------------------

Exclusive: UAEL Conference Handbook
An exclusive from Paul Knowlton, CLP, Conference Chairman for the October 5th to 8th United Association of Equipment Leasing Annual Conference and Exhibition being held at the Embassy Suites Hotel, Albuquerque, New Mexico. This is a copy headed for the printers, he told us.
The good news: Leasing News Advisory Chairman Bob Teichman, CLP, will be reporting on the event for Leasing News readers.
The bad news: Paul states the Embassy Suites Hotel is sold out.
"The conference is going very well in terms of registrants, exhibitors and activities, "he said. " The Embassy Suites, site of the conference is sold out. Staff at the UAEL office ( 760-564-2227 ) can be contacted if assistance is need with rooms at alternative locations. I have attached a copy of the conference handbook which is headed to the printers. You might want to highlight a section, perhaps some of the educational sessions or the exhibitor list???
"Bob will do a great job on the recap I am sure. This has been a lot of work, at a busy time for me, but I am really looking forward to this conference and am confident of its success!"
Take Care
Paul
The conference is usually very well attended, not only for the education and exhibits, but the balloon race and opportunity to float in the air. There are a lot of inside jokes about hot air that it takes to get the balloons up.
The last time Sue and I stayed two extra days, visiting Santa Fe primarily, which is only an hour drive from Albuquerque. Great food, shops, art, western collector items such as original sheriff badges, historic sites.
Kit Menkin
Conference Handbook
http://leasingnews.org/PDF/Fall06WrkBook_Final_LoRes.pdf
----------------------------------------------------------------

Microsoft Explorer 7
If you haven't downloaded the free Microsoft Explorer 7 up-date, you should do so ASAP. It may be long download, even on a fast line, and the installation was very long---but very well worth it.
When I went on to check the distance from Santa Fe to Albuquerque via mapquest it brought me up to a road map and when I clicked over my office location, it brought me a live aerial video and I could zoom to where my car was parked in the back office. What I remember on the television series "24" is free now on my computer and "live."
Explorer 7 has other video and audio features. I remember going from "Gopher" to Netscape and thinking it can't get any better than this---but it certainly has beyond my imagination. And for "free."
----------------------------------------------------------------

New Lease Broker Software
litehaus systems introduces LITEHAUSE360 "... your complete deal making software!"
"Our goal has been to create an easy-to-use solution for lease brokers that feature enterprise class functionality without the enterprise class price sticker, Anthony Carrol, President said."With LITEHAUS360, we believe that we have succeeded."
The company is offering a thirty-day free trial download with the offer if the software is purchased within thirty days, $100 off, making the price: $895 a year.
For more: visit www.litehaus360.com
----------------------------------------------------------------

Collection: essential to IFC's financial health
by Christopher Menkin
Randy Brook, Senior FTC attorney
US Federal Trade Commission Senior Attorney Randy Brook told Leasing News, "The IFC Credit Corporation investigation is still open, and if the Commission determines to close it, typically it will send a letter stating that decision and the letter will be public. Similarly, if the
Commission decided to file suit, that would be a public document."
It appears the sole major hold out in settling with NorVergence lessees is IFC Credit, Morton Grove, Illinois. According to a spokesman, the New York Attorney General's office is in "active negotiations" with four remaining leasing companies with the largest number of lessees may be with IFC Credit.
Leasing News attempted to obtain a comment or statement on this story, sending an early draft of it to officers of the company, including President and CEO Rudy Trebels.
Attorney General Eliot Spitzer was instrumental in getting $20 million from the leasing companies. The exact dollar number is not known of the remaining four as the attorney general's office gets the information via subpoena, according to a spokesman.
From information gathered from Municipal and Superior Court records in Illinois, primarily, it appears there may be as many as 200 IFC Credit- NorVergence cases active, with several under appeal, including the SOS matter in Texas where Judge Sally Montgomery ruled IFC Credit was to inform all its NorVergence lessees about possible holdbacks the company held.
In recent articles it was noted the court costs, such as SOS with the appeal going up to over $210,000 to chase $11,000. The recent United Business & Industrial Federal Credit Union trial estimate for Askounis & Borst, P.C is $80,000 to over $100,000 in attorney fees and court costs by the prevailing attorney Gregory Adamski, Managing Partner, Adamski & Conti, Chicago, Illinois. Not too bad for these two former employees of well-known attorney Jim Coston.
It should be no surprise to readers that this has been a very expensive experience for IFC Credit. And these costs mentioned, do not include the losses from the leases, just the attorney and court costs to date.
Collection is essential to IFC's financial health.
Originally IFC Credit said there were 550 NorVergence leases, according to a deposition in the SOS Texas trial. In the $13 million outstanding mentioned, 80% were in default, it was stated, and according to one of their bankers, the lease payments on their $11 million line of credit was being made by IFC Credit "as agreed."
To readers who do not know the procedure of many funders, it is common for them to pay these leases with a warehouse line of credit, then to bundle them up as a group, and "discount" further to another funder, often at a non-recourse basis.
This can be best explained in the example of building a house. You obtain a construction loan, and when the house is completed, you obtain a "take out" or mortgage loan. The "take out" is the bundling of the leases.
In personal property leasing, they hold onto the asset or residual, in most cases, with various agreements regarding default. In this regard, the retail cost of the equipment was approximately was a $500 Adtran router that it converted data in a way so there would be no extra long distance charges.
The bottom line, most American banks want to be paid within 90 days of a default, if there is a recourse agreement. They have auditors and banking rules they must follow If there is a "representation and warranty" agreement, the NorVergence leases may fall into this category, whether recourse or not, in the sale or borrowing agreement with IFC Credit, for instance. They make other representations such as the collateral itself, to the seller of the equipment, and most of all, that it is also not a fraudulent transaction.
In many of the NorVergence matters, NorVergence bundled the leases together and then "discounted" them to banks direct and leasing companies such Preferred or IFC Credit, who in turn also then "discounted" them to someone else. In the case today, the last party can go back but that party can't go back to NorVergence as they are in bankruptcy.
In reality, many leasing companies, such as Advanta and others did the same thing in assigning leases (whether an outright sale, a discount, or a recourse or non-recourse loan.) It is also very common in the mortgage industry, and banking industry on a larger scale, to treat these "securitizations" as a portfolio and either "discount" or "sell" them to another who is purchasing it at a lower rate, so the "spread" is or "margin" is the profit. Often these can be private funds or investors or a major bank looking for a better rate than they are receiving elsewhere.
Again, in reality, many leasing companies are really "brokers," some going recourse and many not after they sell off the portfolio. During the "construction" phase they have borrowed the money, but once sold, just like Advanta did, their responsibility may just be the "reps and warranty aspect."
It is a lot more dangerous than the mortgage business as there the collateral is real property ( hopefully appraised correctly.)
In addition, being the owner of the equipment has many more liabilities than being only the creditor, such as in making a loan.
In leasing, it can become a house of cards where the original seller is a crook and the collateral costs more to sell in time and procedure than it is worth and you are left to defend your position as lessor rather than lender.
There is a lot of European money coming into the United States because they can get a better "margin" here than in their own country. What happens in a default situation is the creditors generally want assurances they will be paid. It could be that they will accept monthly payments, as if they were coming from the lessee, until the default situation is settled in a court of law or "written off" by the original company, such as IFC Credit. IFC said in the SOS case in Texas they were making $300,000 in monthly payments on leases at that time.
The creditors don't like to call up loans or assignments. It is not only the cost, but they want to keep receiving new business. Often they believe in their customer and want to demonstrate their loyalty. Often, they do not want to admit they made a poor credit decision. No one likes to admit mistakes.
The creditor may be able to "look the other way" because the matter is in litigation. They may footnote their delinquency report as "not settled, pending litigation." Of course, they also may "write it off" and put in another column to appease their regulators, but consider it something that will be settled, perhaps to their borrowers favor and thus their's.
One law firm, Fleck Law Office (www.flecklawoffice.com,) has 100 NorVergence-related clients in total, of which approximately 77 are IFC-related.
Michael J. Fleck
"My firm is representing close to 100 NorVergence customers, most of who are with IFC," Michael J. Fleck told the "Aberdeen Kid News." I can tell you first hand that IFC has not backed down one bit in spite of the recent events directly involving IFC and regarding the NorVergence debacle generally. In fact, it is to the contrary. To wit:
"1. We have just filed our response brief in IFC v. Magnetic Technology in the Illinois First Appellate District appeal regarding the application of res judicata with respect to the FTC and IL AG default judgments. If you recall, we were successful in dismissing this case in the trial court under this theory. IFC appealed, and received two extensions of time to file its initial brief (expecting the Eq Leasing Assoc to file an amicus brief, which it did not do). IFC will be filing its reply brief soon. We do not know when or how this will be ruled upon.
"2. The same appellate court has still not ruled on the first round of appeals (which involve 5 of our clients) regarding the dismissal of the cases concerning the forum selection clause. Many of you are aware that IFC did get this issue reversed in the 7th Circuit, and those federal cases (Aliano Brothers and Warner Robins) are still moving forward in the District Court. We have filed affirmative defenses and counter claims in these cases and expect to bring these cases to trial. This is despite IFC's loss in the UBI case before a jury. The Illinois state appellate court is not bound by the 7th Circuit (although that is persuasive authority), so Illinois may rule differently on that.
"3. IFC continues to file more cases in Cook County against NorVergence/IFC customers, so they intend to proceed in spite of the wave of settlements by other leasing companies, jury losses and continued pressure from the NorVergence Bankruptcy Trustee and prior FTC action.
"4. There have been a number of class action suits filed against IFC in IL alone (state and federal court). It is imperative that you monitor the status and progress of these various suits, as they have slightly different theories and the courts have made certain rulings affecting whether these classes will proceed.
"If you are with IFC, speak to your attorney about what is happening. Do not rely on speculation and conjecture. IFC will probably be one of the last LCs to change their position, so you can't just sit back and hope that they do an about face and settle any time soon.
"This is not at all intended to cool the firestorm – just to get the facts out."
Many believe IFC Credit is playing hard ball because they don't have the ability to pay off the banks involved and for cash flow purposes is fighting each lease to the end.
The question is how long can IFC Credit hold off their creditors? It appears a long time, according to their press release of a new line of credit announced last December.
"IFC Credit Corporation announced that its wholly-owned subsidiary, FPC Funding II, LLC, has completed the renewal of its $75 million revolving credit facility with Autobahn Funding Company, LLC, an asset-backed commercial paper conduit sponsored by DZ Bank AG Deutsche Zentral-Genossenschaftsbank. The facility has a term of five years.
Rudy Trebels, CEO
"IFC President and CEO Rudy Trebels commented, 'The Autobahn facility provides us with low cost funding and flexibility, which optimizes our competitive position in the small-ticket marketplace, and results in an improved customer experience.'"
----------------------------------------------------------------

FTC files injunction against two NorVergence Officers
In a related matter, US Senior FTC Attorney Randall H. Brook and Susan J. Steele, serving a designated local counsel by the United States Attorney, filed a "stipulated permanent injunction and order as to individual defendant Peter Salzano (in addition Thomas N. Salzano and Peter J. Salzano, individually and as officers of NorVergence, Inc.)
This matter signed by all parties basically protects the FTC interest in any assets ( which there will be little, if any, but not known as "fact" until findings by the Bankruptcy Court.) The FTC has won several judgments. It also enjoins Salzano and any individual involved with Salzano from entering into future such misrepresentations making those involved personally liable.
Here is a copy of the actual filing:
http://leasingnews.org/PDF/Norvergence_9-13.pdf
----------------------------------------------------------------

Classified Ads---Help Wanted
Office Administrator

Office Administrator
Deerfield, Illinois
Proficient in Microsoft Office, 2 years admin. minimum report directly to Director of Operations. To learn more, please click here.

Operations Manager


Operations Manager
Minneapolis,MN
Coordinates lease process from inception through pay off. 3+ years proven leasing account management exper.
For more info, click here

Sales


3 Regional Sales Opportunities
NY/NJ; Dallas & Atlanta/Nashville
Manage existing accounts and develop relationships. Min. Req. 3 years equip. leasing sales or strong leasing operations experience. For more information, click here:

Sales Representatives
National Machine Tool Financial Corporation
|
National Tel-Med Capital
|
National Business Finance

Sales Reps
Machine tools, construction, medical equip. Top competitive comp. package Fax resume: 847-871-4209 e-mail: chris@netlease.com

www.netlease.com
National has operated as an indirect lessor for over 25 years. They are expanding three of their divisions.
----------------------------------------------------------------

----------------------------------------------------------------

PFCS: iGate Wanted a larger share of stock, VanHellemont claims
The turmoil at Portland, Oregon's back office company Portfolio Financial Servicing (PFSC) continues to grow surrounding its president and CEO Jerry T.Hudspeth resignation, as noted in Leasing News on September 19 th. It seems to center around the offshore service company wanting more stock and "say" in the control of PFSC, according to the current acting CEO Robert VanHellemont.
The September 20th Leasing News issue included an interview with Robert VanHellemont, CEO of Varilease, Walled Lake, Michigan who confirmed: "...the acquirer of PFSC, a 150 employee "back office" operation in Portland, Oregon was Walled Lake, Michigan Varilease "owner" Bob VanHellemont, plus "four to five significant investors with a lot of board of director experience." Varilease was also one of the UniCapital companies. PFSC does the servicing for the Varilease small ticket operation."
Robert VanHellemont
"… Mr. VanHellemont says in his letter that a public company, iGate, is one of the shareholders. Because of Mr. Hudspeth's resignation, iGate has notified PFSC Holdings that they are withdrawing from PFSC ownership. This can be verified by contacting iGate in Fremont California. I and other clients are concerned that the new PFSC ownership has a conflict of interest as they are competitors to some PFSC clients."
(name with held)
IGate is a company specializing in "... outsourcing with the underlying technology infrastructure to offer an optimized solution and cost savings off shore."
From iGate:
"iGATE Global Solutions had made a 5% investment in PFSC with an intention to work together. However, with the changes in management in PFSC, there are material changes in the company causing iGATE to reconsider the investment. iGATE had the option to increase its stake in PFSC on or before June 2006. iGATE did not exercise the option and has asked the other shareholders to buy back the 5% in terms of the agreement with them."
Regards,
Salil Ravindran
Regards,
Salil Ravindran ___________________________________________
| Senior Manager - Finance & Investor Relations | iGATE Global Solutions Limited | Tel +91 80 4104 0000 Extn 1502 | Dir +91 80 4104 1502 | Mob +91 98452 88533 | Fax +91 80 4125 9191 | salil.ravindran@igate.com I 158-162 & 165-170, EPIP Phase II, Whitefield | Bangalore 560 066 | India | Website : www.igate.com |
Robert VanHellemount says Leasing News is not getting the full story from iGate.
iGate remains as an investor/director until November 15th , he adds, but they basically have been purchased---after they wanted to increase their share and take business offshore. He and the other investors were not in favor of that, but Hudspeth was, he states.
"In May 2006 PFSC sold iGate a 5% interest in the company," Mr. VanHellemount told Leasing News. "As part of that agreement iGate had an exclusive option to negotiate with PFSC for a larger piece of the company at terms & conditions acceptable to PFSC---all to be accomplished prior to June 20, 2006. PFSC rejected the iGate proposal on or about that date. Pursuant to the terms of the agreement iGate had to sell (& PFSC had to buy) the 5% back in 6 months if the parties did not agree on the terms of iGate's offer to increase its stake. There were and are no elections by either party to do otherwise.
"While we appreciate and respect iGate's involvement in partnering with PFSC, our shareholders decided in June that it would not be beneficial to our clients to sell a significant equity interest in the company.
"Contrary to Mr. Ravindran's comment, since the recent change in leadership, Mr. Sambasivam Kailasam from iGate called and informed me that iGate's CEO, Mr. Murthy, again wanted to increase iGate's stake in the company. Once again I rejected the proposition.
"Another note… We have contacted our clients and informed them of the changes at PFSC. To date we have not received the negative comments or concerns as you have described. "
"PFSC's shareholders have significant resources, experience and expertise. Today more than ever we are excited about the direction in which PFSC is headed and are committed to continuing our leadership position within the servicing industry. "
Robert VanHellemont in his letter to PFSC customers directly confronts any "conflict of interest" charges because his small ticket portfolio is being serviced by PFSC and addresses other matters.
"September 21, 2006
"To our Customers:
"This letter is to serve as a renewed introduction to Portfolio Financial Servicing Company ("PSFC"), our ownership structure, and financial stability. Additionally, I want to emphasize the commitment of the shareholders to continue to maintain the servicing standards which have become synonymous with PFSC and to improve upon the product we deliver to our customers.
"PFSC is wholly owned by PFSC Holdings, LLC ("PFSCH"). PFSCH was formed by the private investment group Partners VX to purchase all of the assets of PFSC from Bank of America, the largest shareholder of PFSC. As part of the purchase arrangement, PFSCH provided all of the equity capital to complete the purchase from Bank of America. Today, PFSCH controls 100% of the outstanding shares of PFSC and the company has been operating for a number of months outside of Bank of America.
"PFSCH Stockholders have combined assets in excess of $350,000,000 and manage assets of nearly $1,000,000,000. The PFSCH investment strategy is based on value added investing, with each of the partners providing finance and management expertise contributing to the growth of the company, accompanied by the financial commitment for continued success. We are confident that the PFSCH investment professionals, together with PFSC's management team, bring a unique and formidable set of resources to PFSC.
"PFSCH's primary stockholders consist of William Nicholson, IGate Global Solutions (NASDAQ), Ralph Iannelli, and me - Robert VanHellemont. If you would like additional background information on our investment team please contact Eric Gross, PFSC Vice President of Marketing, for a password to the PFSCH website.
"It is imperative for me to underscore that while I am President of Varilease Technology Finance Group ("VTFG") and acting as PFSC's interim CEO, my role at PFSC will in no way disrupt PFSC's obligations to its clients. I am very sensitive to the issue of PFSC's responsibility to its clients to maintain strict confidentiality. As such, VTFG and its employees have no financial interest in PFSC, nor do they have access to PFSC's client customer data.
"The motive behind our purchase of PFSC was and continues to be, to further the growth and ensure the continued long-term success of the PFSC organization. PFSC is stronger today than it has ever been with over $16 billion under management through our primary and backup servicing programs. Our shareholders are committed to providing the resources and energy to further PFSC's position as an industry leader.
"We are confident that the recent changes within PFSC will allow us a greater opportunity to expand our business and provide more depth and range in terms of the services we are able to provide our clients. One of PFSC's primary goals is to continue to provide you, our client, with exceptional service and professionalism. To that end I welcome your comments, suggestions and questions. Furthermore, please let me know if you have any thoughts on other servicing areas where we may be of assistance.
"PFSC is a partnership between our company and yours. We realize that we cannot meet our goals without first meeting your expectations. As we continue to improve our offerings, it is essential that we rely on you, our customer, to validate our performance. Your input and support is paramount to us. Please feel free to contact me directly at 248-366-1212 or rvanhellemont@pfsc.com.
"More to follow……
"Sincerely,
Robert W. VanHellemont
Interim CEO
Portfolio Financial Servicing Company"
----------------------------------------------------------------

Sales Makes it Happen—"Tis the Season"
Sales Make it Happen
"'Tis the Season"
by
Robert Teichman, CLP
In general, sales people don't attend leasing association conferences, but managers should consider offering conference trips to top employees in the production end as performance awards. It is not only a good investment for the company, but may help with employee retention and incentive at the same time.
The production function not only includes salespeople, but credit and documentation personnel as well. All have a hand in "getting the deal done", and all should be recognized. A trip to a national, or even a regional, conference will pay dividends in improvements in employee morale and knowledge, and will enable valuable employees to see how their company and their jobs interact within the industry.
Every company recognizes the necessity of employee training, but managers often put off the task due to budget and time constraints, or just because of the press of everyday business. By sending production employees to conferences managers can achieve some training goals, and by offering such trips as performance awards, can establish goals which employees will eagerly strive to attain.
The fear that you are going to lose a good employee because they are getting smarter is like putting your head in the sand. If they are going to leave you because they are not happy, they will. If they are going to stay, why not improve their knowledge, make them more valuable so you definitely want them to not only stay but grow within your organization?
Think of it as a Christmas present. No, it's too early for THAT season, but it's now the season for equipment leasing association meetings and conferences. Next week, the United Association of Equipment
Leasing is holding their Annual Conference and Exposition in Albuquerque, New Mexico. At the end of October, the Equipment Leasing Association, soon to become known as the Equipment Leasing and Finance Association will hold their 45 th Annual Convention in Palm Desert, California. The National Association of Equipment Leasing Brokers recently held meetings in Costa Mesa, California and has one coming up in Atlanta, GA. and joined with Equipment Association of Equipment Lessors for their annual conference in Teaneck, New Jersey.
These meetings are packed with educational and abilities to meet with their colleagues, even if their firms are in competition with each other. These are remarkable opportunities for companies wanting to improve the knowledge and professionalism of their employees, providing several days of quality education.
Bob Teichman, CLP
Teichman Financial Training
"Education & training for leasing and financing personnel"
BoTei@aol.com
----------------------------------------------------------------

China submits financial leasing law to National People's Congress - official
ELTnews
From the publication, "AFX International Focus"
BEIJING (XFN-ASIA) - Chinese regulators have submitted a financial leasing law to the National People's Congress (NPC), the country's parliament, for review and approval, a government official said at a conference in Beijing.
The NPC will consider and approve the law ahead of the full opening of the financial sector to foreign competition at the end of this year, under China's commitment to the World Trade Organization (WTO), said Xu Weigang, deputy director of the policy and law division of the State Administration of Foreign Exchange (SAFE).
Xu said it would be China's first-ever financial leasing law.
Local media said the new law is expected to lower the threshold for businesses to enter financial leasing by decreasing the registered capital required to 50 mln yuan from 500 mln yuan.
The law is expected to be approved by the end of this year.
Earlier this week, state media reported that the China Banking Regulatory Commission (CBRC) is considering allowing commercial banks to invest in leasing companies, a form of investment currently forbidden to them
----------------------------------------------------------------

Chinese Banks Set to be allowed to Invest in Financial Leasing
ELTnews
From the publication, "Asia Pulse":
China Banking Regulatory Commission (CBRC), the country's banking industrial watchdog, is making studies on permitting banks to make equity investments in financial leasing companies, Li Jianhua, an official with CBRC's Non-banking Financial Organization Regulatory Department, said in an industrial seminar here recently.
Revisions are being made to the existing Administrative Measures for Financial Leasing Companies and a new Law on Financial Leasing is being drafted.
China has banned banking capital from investing in the financial leasing business, regarded as a major policy obstacle against the robust growth of the financial leasing industry. The proposed financial leasing law will encourage banking capital to join in the financial lease business, said Guo Shuyan, an expert in charge of the legislation work.
Guo disclosed that the law is likely to be submitted to the Standing Committee of National People's Congress, China's top legislature, for deliberation by the end of this year, and the final announcement is expected in 2007. The Ministry of Commerce (MOC) is expected to take responsibility for regulation over the financial leasing business.
--------------------------------------------------------------
### Press Release ###########################

First Technical Announces Acquisition of United Recovery Services
(Kropschot Financial Services initiated this transaction and served as exclusive financial advisor to United Computer Capital Corporation.

(Bruce Kropschot
Kropschot Financial Services
70 Beachside Drive, #101
Vero Beach, FL 32963
(772) 228-9808)
VERSAILLES, Ky., First Technology Capital, Inc. ("FTC") announced that they had purchased all of the business assets of United Recovery Services ("URS"), a division of United Computer Capital Corporation (UCCC). URS, located in Cherry Hill, New Jersey, is one of the nation's leading providers of Business Continuity Services for both item and remittance processing. URS's New Jersey Recovery Facility contains all of the equipment and infrastructure necessary to allow a financial institution to recreate their production-processing environment at URS's site in the event of a disaster or outage at their production facility. Mr. James Bates, President of FTC, stated, "With hundreds of billions of dollars flowing through the item and remittance processing facilities daily, financial institutions cannot afford to be without the capability to process those transactions in a timely fashion." Mr. Bates went on to say, "There are also government regulations like Check 21 that require financial organizations to take the necessary steps to ensure the continuity of services in the event of some form of outage at the production processing site."
The site in New Jersey will provide a logical extension of FTC's current recovery capabilities located both at one of their sites in Phoenix, Arizona and in partnership with a major disaster recovery supplier at a site in Atlanta, Georgia. "The ability to accommodate multiple customers in the event of a multiple disaster or a regional outage has always been of great importance to the financial community when choosing a recovery supplier," said Mr. Bates. "The addition of Cherry Hill to our inventory of facilities only strengthens our ability to accommodate multiple, simultaneous outages within our customer base."
About First Technology Capital, Inc.
FTC, organized in 1990, is currently the world's largest provider and lessor of secondary market MICR equipment to the financial industry. FTC buys, sells, and leases new, used and refurbished banking equipment manufactured by IBM, Unisys, NCR, BancTec and others. In addition to the MICR services, FTC offers a comprehensive array of Business Continuity Services aimed at the financial services industry. This offering provides financial institutions with comprehensive recovery back up for its check processing operation and it allows total subscriber control over the item processing operation. Corporate offices are located in Versailles, Kentucky with additional sales and service offices in Chicago, Atlanta, New York, Phoenix, and, Florida.
### Press Release ###########################

Five Point Capital as San Diego's 9th Fastest Growing Privately Held Companies.
The month of September has seen FPC recognized as a 2006 Inc. 500 company (#82); Dan Feder, President received the prestigious business and civic 40 Under 40 Award from the San Diego Metropolitan and the firm was one of San Diego's Top 100 Fastest Growing Privately Held Companies - ranked #9.
San Diego-based equipment leasing firm, Five Point Capital (FPC) announced today that the San Diego Business Journal ranked FPC #9 on their List of San Diego's Top 100 Fastest Growing Privately Held companies. The publication hosted an invitational-only event honoring the VIP companies on September 21 at the San Diego Marriott Hotel & Marina. The 100 firms were ranked by percent of verified revenue growth from 2003 to 2005. Five Point Capital ranked #9. In the category of largest employers in the Top 100, Five Point Capital ranked 24 with 120 employees (based on local full-time employees 2005.) This achievement follows on FPC's recent #82 ranking on the 2006 Inc. 500.
Sponsor San Diego Business Journal publisher (and Leasing News Advisory Board Director), Armon Mills stated, "It's not easy to qualify as one of the fastest-growing businesses in the region. Determination and drive are key, along with verve and vision." The Top 100 companies generated $12.1 billion in revenue in 2005 and employed more than 13,620 workers. They grew on average 165%.
"At Five Point Capital we help companies nationwide grow through small ticket leasing. This Top 100 honor is a tribute to the commitment of our outstanding team to our own growth. Our professionals are dedicated to one-on-one customer service. It's great to be singled out as a role model for entrepreneurs who seek to turn their ideas into big results," said president, Dan Feder.
About Five Point Capital
Five Point Capital http://www.fivepointcapital.com
Emerging as one of the nation's leaders in small ticket leasing, Five Point Capital (FPC) was founded by David Gilbert and Dan Feder in 1999 under the principle that "leasing can help any company grow." The San Diego-based firm employs 120 and occupies 37,000 sq. ft. at 10525 Vista Sorrento Parkway. Five Point Capital currently serves thousands of businesses nationwide, and has doubled revenues annually since its inception. Small businesses benefit with their high performance customer service and personal attention. Each client is assigned an account executive who has specific industry knowledge about the client's business. Five Point Capital leases almost every type of new and used equipment for a wide diversity of businesses including, but not limited to: trucking, restaurants, automotive repair, construction, excavation, multimedia, manufacturing, telecommunications, printing, packaging, waste management, and more. FPC is a member of the Equipment Leasing Association and the United Association of Equipment Leasing. For more information, call (888) 576-4685.
### Press Release ###########################

Two Executives To Receive Distinguished Service Awards For
Outstanding Contributions To
The Equipment Leasing and Finance Industry
Marc L. Hamroff and Rodney W. Hurd Recognized For Their Volunteerism By Equipment Leasing Association
-Arlington, Virginia——The Equipment Leasing Association (ELA) will honor two of its members, Marc L. Hamroff, Managing Partner of Moritt Hock Hamroff & Horowitz LLP, and Rodney W. Hurd, Managing Director and a founding member of Montgomery Street Financial, LLC., with Distinguished Service Awards in recognition of their outstanding efforts volunteering on behalf of the equipment leasing and finance industry. Their accomplishments will be formally recognized during a ceremony scheduled as a part of the October 24th general session at the upcoming ELA Annual Convention in Palm Desert, California.
"The contributions of Marc Hamroff and Rod Hurd as advocates for the equipment leasing and finance industry have benefited our members and the entire industry," said Kenneth E. Bentsen, president of ELA. "Their tireless efforts have had a positive, lasting impact and we are pleased to show them our appreciation."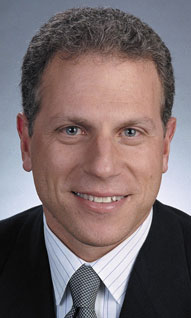 Marc Hamroff
Marc Hamroff has been active in the ELA for more than 15 years, during which time he has served on both the ELA Credit & Collections and the ELA Legal Forum planning committees. As a member committed to regularly providing educational and strategic seminars to both clients and constituents in the equipment leasing industry, Hamroff has served regularly as a panel speaker at a multitude of ELA conferences, including the Legal Forum, the Credit & Collections Management Conference, the Annual Convention and the Captive & Vendor Finance Conference. He also created the ELA program called Managing the Leasing Relationship. He has also delivered Web seminars. Hamroff's seminars have included topics ranging from legal updates to creditors' rights, bankruptcy, pending legislation, fraud, and Articles 2A & 9 in an effort to promote ELA's commitment to assisting its members stay on the cutting edge of issues affecting the leasing and finance industry. Most recently, he was appointed as Adjunct Professor of Law at Touro Law School, teaching UCC Article 9: Secured Transactions, further demonstrating his commitment to providing education on issues significant to the leasing and finance industry.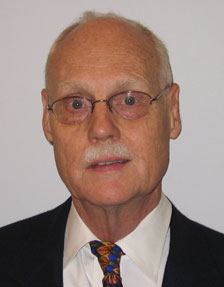 Rodney Hurd
Rodney Hurd is currently serving on ELA's Financial Accounting Committee, with which he has been involved for more than 20 years. His has actively participated in drafted comment letters on proposed changes in financial accounting standards, authored articles for Equipment Leasing Today, presented and moderated sessions at leasing industry conferences, and served as a member of Working Groups to the Emerging Issues Task Force on complex leasing issues. Hurd has also served as a volunteer on three leasing projects, which involved providing onsite consulting services to leasing companies in Russia and Morocco. He has a wealth of experience and expertise in the tax, accounting and structuring aspects of the equipment leasing and finance industry, and is also active in the process of working with regulators and rating agencies. Hurd also serves as a Senior Adjunct Professor at his alma mater, Golden Gate University, where he is responsible for the Accounting Department's research & communications courses.
"Volunteering for the ELA has been rewarding, affords me the opportunity to network with my peers and industry leaders, and has enabled me to make great friends and colleagues," said Hamroff. "Preparing for the many topics on which I have presented at various ELA conferences has helped me to remain sharp on the cutting legal issues that impact the leasing and finance communities. I look forward to continuing to give back to an industry that has given so much to me."
"My long-standing service to the ELA reflects my long-standing appreciation and support of leasing in capital formation," said Hurd. "I intend my continued service to the ELA to contribute to the ongoing success of the leasing industry in the context of our society's broader goals of fair competition, ethical governance and transparency."
About ELA
Organized in 1961, the Equipment Leasing Association (ELA) is the premier non-profit association representing companies involved in the dynamic equipment leasing and finance industry to the business community, government and media. As the voice of the leasing industry, ELA promotes the forecasted $220 billion industry as a major source of funds for capital investment in the United States and abroad. For more information on ELA, please visit www.ELAOnline.com.
### Press Release ###########################

NetSol Technologies Meets Revenue Guidance of $18.7 Million,
a 50 Percent Increase in Net Revenues for Fiscal 2006
Company Posts a 26 Percent Increase in Gross Profits for FYE 2006 as Acquisitions and Global Growth Dominate the Year
CALABASAS, CA-- NetSol Technologies, Inc., "NetSol" (NASDAQ:NTWK - News), a multinational provider of enterprise software and services for equipment financing, today announced financial results for its fiscal year end, June 30, 2006.
"Fiscal year 2006 was an exciting time in the history of NetSol and significant in our success was the support of our long-term investors and business partners," said NetSol CEO Naeem Ghauri. "In year over year comparables, the company's projected increase in net revenues is a positive indicator that our September 11, 2006 fiscal year 2007 guidance of approximately $30 million, a 60 percent increase in revenue growth, is on target."
Full press release at: http://biz.yahoo.com/iw/060925/0166154.html
### Press Release ###########################

Promotions at First Business Finance Services
MADISON, Wis., -- First Business Financial Services, Inc. (NASDAQ:FBIZ - News) and First Business Bank - Madison are pleased to announce the following promotions.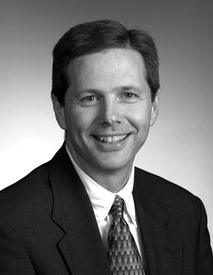 Michael Losenegger
Michael Losenegger has been named Chief Operating Officer of First Business Financial Services, Inc. He has also been named Chief Executive Officer of First Business Bank - Madison and he will continue to serve on the bank's Board of Directors.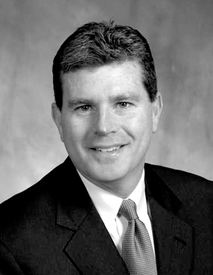 Mark Meloy
Mark Meloy has been named President of First Business Bank - Madison. He has also been elected to the First Business Bank - Madison Board of Directors.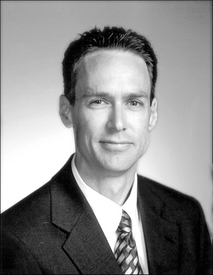 Dennis Sampson
Anthony Larson
Dennis Sampson and Anthony Larson have been named Senior Vice Presidents of First Business Bank - Madison.
These promotions complete the succession plan previously announced whereby Corey Chambas will become Chief Executive Officer of First Business Financial Services, Inc. on or before January 2, 2007. He will continue in his role as President and Director of the First Business Financial Services, Inc. and as a Director of First Business Bank-Milwaukee, First Business Leasing, and First Business Capital Corp.
About First Business Financial Services, Inc.
First Business Financial Services (NASDAQ:FBIZ - News) is the parent of the First Business family of companies, managing shareholder relations and providing access to capital for our operating entities. Its companies include: First Business Bank - Madison and First Business Bank - Milwaukee (individually chartered banks, not branches), First Business Trust & Investments, First Business Leasing, LLC, and First Business Capital Corp.
For additional information, visit http://www.fbfinancial.com or call 608-238-8008.
About First Business Bank - Madison
First Business Bank was established by area business owners and investors in 1990 to specialize in quality business banking for the local business community. First Business Bank offers a full line of financial services for businesses and business owners, including: commercial loans, cash management products and remote deposit, Internet banking, retirement plans/investment management services/trustee services, asset based lending, and equipment leasing. For additional information, visit http://www.fbbmadison.com or call 608-238-8008.
### Press Release ###########################
--------------------------------------------------------------

News Briefs----
Granite City Signs Leasing Finance Deal
http://www.chron.com/disp/story.mpl/ap/fn/4215642.html
Consumer confidence rises more than expected in September
http://www.signonsandiego.com/news/business/20060926-1457-economy.html
Consumer sector drives ABS market
http://www.absnet.net/include/showfreearticle.asp?file=/headlines/3.htm
Enron's Fastow Gets 6 Years
http://www.washingtonpost.com/wp-dyn/content/article/
2006/09/26/AR2006092600158.html
Ebbers Starts 25-Year Term For Fraud at WorldCom
http://www.washingtonpost.com/wp-dyn/content/article/
2006/09/26/AR2006092600130.html
High-tech jobs grow this year/but still lag marketplace
http://www.siliconvalley.com/mld/siliconvalley/15613020.htm
---------------------------------------------------------------


You May have Missed---
100 best companies for working mothers, according to Working Mother magazine
http://www.usatoday.com/money/workplace/2006-09-25-working-momschart_x.htm
---------------------------------------------------------------

Sports Briefs----
A's win, Angels lose, magic number zero
http://www.sfgate.com/cgi-bin/article.cgi?f=/c/a/2006/09/27/AS.TMP&type=as
Owens suffers allergic reaction to medication
http://www.dfw.com/mld/dfw/sports/football/15613108.htm
----------------------------------------------------------------


California Nuts Briefs---
Polls show governor's lead widens Angelides camp says there's still time for a turnaround
http://www.sfgate.com/cgi-bin/article.cgi?f=/c/a/2006/09/27/FIELD.TMP
----------------------------------------------------------------


"Gimme that Wine"
A Finicky Grape Finds New Glory- gewürztraminer/Eric Asimov
http://www.nytimes.com/2006/09/27/dining/27pour.html?ref=dining
2006 Wine Industry Salary Report released
http://www.winebusiness.com/news/DailyNewsArticle.cfm?dataid=44735
360 Global Wine posts $24 million half-year loss; divests of Kirkland Ranch, mining interests
http://www.northbaybusinessjournal.com/apps/pbcs.dll/article?AID=
/20060825/BUSINESSJOURNAL/60825022/1209
Good wines now come with screw caps, pop tops and paper "bottles"
http://www.time.com/time/generations/article/0,9171,1538624,00.html
The Master of Wine title is the wine professional's grail
http://www.sfgate.com/cgi-bin/article.cgi?f=/c/a/2006/09/22/WIG7LL5U711.DTL
Wine Prices by vintage
http://www.winezap.com
http://www.wine-searcher.com/
US/International Wine Events
http://www.localwineevents.com/
Winery Atlas
http://www.carterhouse.com/atlas/\
Leasing News Wine & Spirits Page
http://two.leasingnews.org/Recommendations/wnensprts.htm
The London International Vintners Exchange (Liv-ex)
is an electronic exchange for fine wine.
http://www.liv-ex.com/
----------------------------------------------------------------

Calendar Events This Day
Ancestor Appreciation Day
A day to learn about and appreciate one's forebears.
Ethopia: True Cross Day
National holiday. Commemorates the finding of the true cross (Maskal). The word actually means "cross" and the feast commemorates the discovery of the Cross--upon which Jesus was crucified--by the Empress Helena, the mother of Constantine the Great. The original event took place on 19 March, AD 326, but the feast is now celebrated on 27 September. Also a holiday in Eritrea. http://my.ort.org.il/givatram/etiopia/TRGIL7.HTML#maskal
World Tourism Day
Obswerved on the anniversary of the adoption of the World Tourism
Organization Statutes in 1970. www.world-tourism.org
----------------------------------------------------------------

New York City: The term "The Big Apple" was coined by touring jazz
musicians of the 1930's who used the slang expression "apple" for any town or city. Therefore, to play New York City is to play the big time - The Big Apple. There are more Irish in New York City than in Dublin, Ireland; more Italians in New York City than in Rome, Italy; and more Jews in New York City than in Tel Aviv, Israel.
http://www.salwen.com/apple.html
----------------------------------------------------------------

Today's Top Event in History
1912-WC Handy publishes "Memphis Blues." Although others believe it to be the first Blues song published, it was not. It was the first blues Handy ever wrote. Many consider it to be the first blues song in history, although due to Handy's problems finding a publisher it was preceded in print by Baby Seals Blues by Artie Matthews, in August of 1912 and the Dallas Blues by Hart A. Wand in September of the same year. Handy's song, which had been released as an instrumental in 1910.
http://www.jass.com/Others/wchandy.html
http://www.alamhof.org/handywc.htm
http://www.blueflamecafe.com/WC_Handy.html
(This is one of my favorite albums of all time:
"Louis Armstrong plays W.C.Handy "
http://www.satchography.com/sessions5/s540712.html
http://www.jazzbymail.com/albums_rw/rwpops.html
(Whenever I am in San Antonio, Texas, I close this place down and am one of the last to leave. As soon as the conference allows, here I am at the Jim Cullum's Landing:
(http://www.landing.com/)
----------------------------------------------------------------

This Day in American History
1514- The Spanish crown granted explorer Juan Ponce de Leon the title Military Governor of Bimini (an island in the Bahamas) and Florida. With this title and the implied permission it contained to colonize those regions, Ponce de Leon sailed for Florida in 1521.
(lower half of: http://memory.loc.gov/ammem/today/sep27.html )
1722- Birthday of Samuel Adams, Revolutionary leader and Massachusetts state politician Samuel Adams, cousin to President John Adams (1797—1801), was born at Boston. He died there Oct 2, 1803. As a delegate to the First and Second Continental Congresses Adams urged a vigorous stand against England. He signed the Declaration of Independence and the Articles of Confederation and supported the war for independence. Adams served as lieutenant governor of Massachusetts under John Hancock from 1789 to 1793 and then as governor until 1797.
1784- The Protestant Episcopal Church in the U.S. was founded on this date, following the American Revolutionary War, when U.S. Anglicans met in Philadelphia to create a denomination independent from and autonomous of the Church of England. "When the war broke out and independence was declared, a number of the clergy went back to England, leaving their parishes vacant, but many, especially in the southern states, remained and upheld the American cause. A large majority of the laymen were patriots. Two-thirds of the signers of the Declaration of Independence were Episcopalians. The churches, having their support largely withdrawn by the Venerable Society, became very weak. In Massachusetts during the war only two churches were kept open.
http://34.1911encyclopedia.org/P/PR/PROTESTANT_EPISCOPAL_CHURCH.htm
1809-Birthday of Raphael Semmes, born at St. Charles County, MD, and died August 30, 1877 at Mobile, AL. Daring Confederate naval officer, best known for his incredible raids on Union merchant ships during the middle two years of the Civil War. As commander of the "Alabama," he captured, sank or burned 82 Union ships valued at more than $6,000,000 at the time.
http://www.archives.state.al.us/famous/r_semmes.html
http://www.newadvent.org/cathen/13712b.htm
http://www.uapress.ua.edu/authors/spencer.html
http://www.tamu.edu/upress/books/1998/tucker.htm
http://www.history.navy.mil/photos/images/h57000/h57256.jpg
http://www.history.navy.mil/photos/sh-us-cs/csa-sh/csash-ag/alabama.htm
http://www.nextag.com/Raphael_Semmes_and_the~3767072z2znzzz1zmainz2-htm?nxtg=
1a4f3b_D6BF3A9547FB4324&product=20646000
http://www.history.navy.mil/photos/events/civilwar/cw-cru/kear-ala.htm
http://www.history.navy.mil/photos/images/h42000/h42383.jpg
http://www.history.navy.mil/photos/pers-us/uspers-s/r-semmes.htm
1816 - A black frost over most of New England kills unripened corn in the north resulting in a year of famine.
1840- Thomas Nast birthday; American political cartoonist born at Landau, Germany, best known for his cartoons attacking New York's Tweed ring. Died Dec 7,1902, at Guayaquil, Ecuador.
1863-General Jo Shelby's Calvary in action at Moffat's Station, Arkansas.
http://www.civilwarstlouis.com/History/shelby.htm
http://www.missouridivision-scv.org/camp191.htm
http://www.civilwarhome.com/shelbybio.htm
http://www.amazon.com/exec/obidos/ASIN/0807848786/
ref=ase_avsearch-bkasin-20/104-5278168-8037550
http://www.tamu.edu/upress/BOOKS/1995/davis.htm
1904—Birthday of Frieda Barkin Hennock - Polish-born American who is credited as the most responsible for the creation of Public television. An attorney, she was the first woman appointed to the Federal Communications commission (FCC) (1948-55) She campaigned hard to get TV channels set aside for educational purposes while the men of the commission thought it nonsense. She wanted a minimum of 500 TV channels set aside for educational purposes and finally got the FCC commissioners to set aside 242, the birth of the PBS network.
1912-WC Handy publishes "Memphis Blues." Although others believe it to be the first Blues song published, it was not. It was the first blues Handy ever wrote. Many consider it to be the first blues song in history, although due to Handy's problems finding a publisher it was preceded in print by Baby Seals Blues by Artie Matthews, in August of 1912 and the Dallas Blues by Hart A. Wand in September of the same year. Handy's song, which had been released as an instrumental in 1910.
http://www.jass.com/Others/wchandy.html
http://www.alamhof.org/handywc.htm
http://www.blueflamecafe.com/WC_Handy.html
(This is one of my favorite albums of all time:
"Louis Armstrong plays W.C.Handy "
http://www.satchography.com/sessions5/s540712.html
http://www.jazzbymail.com/albums_rw/rwpops.html
(Whenever I am in San Antonio, Texas, I close this place down and am one of the last to leave. As soon as the conference allows, here I am at the Jim Cullum's Landing:
(http://www.landing.com/)
1918- Battle of Cambrai—Saint Quentin. British General Sir Douglas Haig moved his armies toward Cambrai and St. Quentin as part of four major efforts to break the Hindenburg line in the German salient that extended from Verdun to the sea. To the south the New Zealand and Canadian divisions smashed through the Hindenburg line on Oct 6. German General Erich Ludendorff resigned Oct 16, and the line was taken between Oct 18 and 20.
1920- birthday of William Conrad; actor, best known for his roles in the TV series "Cannon" and "Jake and the Fat Man." He also was the voice of Matt Dillion, "Gunsmoke" on radio for eleven years,, narrated "Rocky and Bullwinkle," was outstanding in the movie "The Killers," and also was a television director for such shows as Gunsmoke, Naked City, and Route 66.Born at Louisville, KY, and died at North Hollywood, CA, Feb 11, 1994.
1921-Birthday of famed comedian Melvin "Slappy" White, Baltimore, MD
http://www.bestbuy.com/movies/Artist.asp?cid=26637&m=270
http://shopping.yahoo.com/shop?d=d&cf=artistpage&castinfo=2&id=1800358169
http://us.imdb.com/Name?White,+Slappy
1922-Birthday of writer Nat Shapiro, New York City, NY
http://shopping.yahoo.com/shop?d=product&id=1927180701&clink=dmmu.artist&a=b
http://www.amazon.com/exec/obidos/search-handle-url/index=books&field-author=
Shapiro%2C%20Nat/104-5278168-8037550
1923- Lou Gehrig of the New York Yankees hit the first home run of his career against pitcher Bill Piercy of the Boston Red Sox. On the same date fifteen years later, he hit his 493 rd and last home run against Dutch Leonard of the Washington Senators.
1924—Birthday of bop pianist/composer Bud Powell
http://www.budpowellrecordings.com/
http://www.musicweb.uk.net/jazz/2002/Aug02/Powell_Lausanne.htm
1927-Birthday of trumpet player Red Rodney, Philadelphia, PA
http://www.musicweb.uk.net/encyclopaedia/r/R117.HTM
http://www.downbeat.com/default.asp?sect=stories&subsect=story_detail&sid=539
1930- Hack Wilson of the Chicago Cubs hit two home runs, giving him 56 for the year.
1936- Denver CO had 21.3 inches in a 60 hour storm
1938 - Clarinet virtuoso Artie Shaw recorded the song that would become his theme song. Nightmare was waxed on the Bluebird Jazz label.
1938 - "Thanks for the Memory" was heard for the first time on "The Bob Hope Show" -- on the NBC Red radio network. His first band leader was Skinnay Ennis.
1939-Brithday of Kathrynne Ann ( Kathy) Whitworth, fame golfer, born Monahans, TX. One of the top golfers of all times, KW was the all-time leading money winner on the woman's pro golf circuit when she retired after a 30-years career. She was the first to win more than $1 million in a year. She served as president of the Ladies Professional Golf Association. She won the LPGA player of the year title seven times. KW was inducted into the LPGA Hall of Fame in 1975, the World Golf Hall of Fame and the Texas Sports Hall of Fame in 1982, and the International Women s Sports Hall of Fame in 1984.
http://memory.loc.gov/ammem/today/sep27.html
1942-What was greatly instrumental in World War II was such events like this. The first ship completed in less than two weeks was the "Joseph H. Teal," built by Henry John Kaiser's Oregon Shipbuilding Corporation at Portland, OR. It made a trial run on September 27,1942, and was turned over to the Maritime Commission 13 days, 23.5 hours after the laying of the keel. The previous record had been 29 days. Speedy construction of ships was essential to American efforts in World War II
1942-- Just after leaving CBS radio, Glenn Miller led his civilian band for the last time at the Central Theatre in beautiful Passaic, NJ. Miller had volunteered for wartime duty.
1947- Jazz at the Philharmonic, Carnegie Hall, New York City, records "Perdido", starting series of live jazz record performances.
1952---"I Went to Your Wedding" by Patti Page topped the charts and stayed there for 10 weeks
1953—Top Hits
No Other Love - Perry Como
Vaya Con Dios - Les Paul & Mary Ford
Crying in the Chapel - June Valli
A Dear John Letter - Jean Shepard & Ferlin Huskey
1954- " The Tonight Show" TV premieres on the network. Prior to this is was a New York only late night show with many hosts ranging from early vaudeville comedians to Ernie Kovacs. Tonight show Steve Allen hosted the late-night program which began as a local New York show on WNBT-TV in June 1953. Tonight became a launching pad for Steve and hundreds of guests, including Steve Lawrence and Eydie Gorme. Skitch Henderson and orchestra provided the music. Ernie Kovacs was the host from 1956 until 1957. Steve Allen served as host from 1954-57. He followed the format of an opening monologue, games or segments from the studio audience, played his piano, and then did interviews behind a simple desk and couch set. Jack Paar hosted from 1957-62 and many a night I did not go to bed until after it was over, including when Johnny Carson reigned as the king of comedy from 1962-92, quite a long run. Comedian Jay Leno serves as current host. It was a dual between David Letterman and Leno, with Letterman going to CBS when NBC chose Leno. I now watch David Letterman as much as I can stay up that late ( they tape the show late afternoon in New York).
1958-Hurricane Helene passed just off the North Carolina coast. Wilmington had a wind gust of 135 mph. and recorded 8.9 inches of rain. Cape Fear was battered by sustained winds of 125 mph with gusts to 155 mph. The eye remained 20 miles offshore and thus tides were not excessive. Total damage was 11 million.
1961-Top Hits
Take Good Care of My Baby - Bobby Vee
The Mountain's High - Dick & DeeDee
Crying - Roy Orbison
Walk on By - Leroy Van Dyke
1962--~ After a concert that featured folk music at Carnegie Hall, The New York Times gave a glowing review in a story about "Bob Dylan: A Distinctive Folk Song Stylist."
1963 - No. 1 Billboard Pop Hit: "Blue Velvet," Bobby Vinton. The song comes from a Vinton album in which all the songs have the word "blue" in their titles.
1964-The Warren Commission issued a report stating that Lee Harvey Oswald acted alone in the assassination of President John F. Kennedy on Nov 22,1963. Congress reopened the investigation and in 1979 the House Select Committee on Assassinations issued a report stating a conspiracy was most likely involved. The report stated there was no conspiracy, either domestic or international, in the assassination, and that Lee Harvey Oswald alone was responsible for it. The report found also that Jack Ruby, convicted murderer of Oswald, had had no prior contact with Oswald.
1964-California surf-rock band the Beach Boys make their first appearance on the Ed Sullivan Show singing "I Get Around.
1966—In San Francisco the Four Tops with Johnny Talbot and De Thanks opened at Fillmore Auditorium.
1969-Santana's self-titled debut album enters the LP chart. The double-platinum album contains the top-10 hit, "Evil Ways."
1969-CCR's "Green River" peaks at #2 on the singles chart.
1970 - "Round and round and round it goes and where it stops, nobody knows." Ted Mack said, "Good night from Geritol" for the last time. After 22 years on television, the curtain closed on "The Original Amateur Hour" on CBS. The show had been on ABC, NBC, CBS and originated on the Dumont Television Network.
1970 - Afternoon highs of 103 degrees at Long Beach, CA, and 105 degrees at the Los Angeles Civic Center were the hottest since September records were established in 1963. Fierce Santa Ana winds accompanying the extreme heat resulted in destructive fires.
1973 - No. 1 Billboard Pop Hit: "We're an American Band," Grand Funk. The single is pressed on gold-colored vinyl.
1975- "I'm Sorry" by John Denver topped the charts and stayed there for a week.
1977-Top Hits
Best of My Love - Emotions
Don't Stop - Fleetwood Mac
Keep It Comin' Love - KC & The Sunshine Band
I've Already Loved You in My Mind - Conway Twitty
1979-Blondie release "Eat To The Beat." The LP contains the single "Dreaming."
1980-Paul Simon's "Late in the Evening" peaks at #6 on the pop chart.
1980-David Bowie's "Scary Monsters and Super Creeps" peaks at #12 on the LP chart.
1984 - No. 1 Billboard Pop Hit: "Let's Go Crazy," Prince & the Revolution. The song is the second No. 1 hit from Prince's film "Purple Rain."
1985--Hurricane Gloria passed over the Hatteras Weather Service office on the outer banks. Gloria then raced north-northeastward and made landfall near Fire Island and then crossed Connecticut coastline very close to Bridgeport, CT. Winds gusted to 115 mph on Long Island, 109 at Chatham, MA and 100 mph at the Blue Hill Observatory in Milton, MA. 8 fatalities occurred and total damage was around $1 billion. Many people in Connecticut were without power for up to 2 weeks.
1985- a record early season snowstorm struck the central high plains with up to 19 inches of snow along the Colorado Front Range and as much as a foot of snow in the plains. Denver had a morning low on the 28th of 17, the lowest ever for September. Grand Island, NE had 2 inches of snow on the 28th, the earliest ever on record a record early season snowstorm struck the central high plains with up to 19 inches of snow along the Colorado Front Range and as much as a foot of snow in the plains. Denver had a morning low on the 28th of 17, the lowest ever for September. Grand Island, NE had 2 inches of snow on the 28th, the earliest ever on record
1986 - Lionel Richie's "Dancing on the Ceiling" was the #1 U.S. LP. The tracks: "Dancing on the Ceiling", "Se La", "Ballerina Girl", "Don't Stop", "Deep River Woman", "Love Will Conquer All", "Tonight Will Be Alright", "Say You, Say Me" and "Night Train (Smooth Alligator)". "Dancing on the Ceiling" was the number one album for two weeks.
1986-The Beatles' "Twist and Shout" re-enters the pop singles chart after being heard in the films "Ferris Bueller's Day Off" and "Back To School."
1986- "Walk This Way" by Run-D.M.C. and Aerosmith peaks at #4 on the singles chart.
1989 - Freezing temperatures were reported in the Great Lakes Region and the Ohio Valley. Houghton Lake MI reported a record low of 21 degrees. Thunderstorms in the western U.S. produced wind gusts to 50 mph at Salt Lake City UT, and gusts to 58 mph at Cody WY
1996- Barry Bondsof the San Francisco Giants stole his 40 th base of the year in a game against the Colorado Rockies to become only the second player in major league history to hit 40 home runs and steal 40 bases in the same season. Jose Canseco, the original member of the 40-40 club, achieved the feat in 1988. Bonds finished the year with 42 home runs and 40 steals.
2000 ---The United States Olympic team, managed by former Dodger skipper Tommy Lasorda, stuns the world beating the much-favored Cuban team to win the country's first gold medal in its national pastime. Ben Sheets ends Cuba's 21-game Olympic winning streak with 4-0 shutout.
2003 ---Cubs' slugger Sammy Sosa blasts his 40th home run to establish a National League record by reaching the plateau for the sixth consecutive season. The Chicago right fielder, who had previously been tied with Ralph Kiner and Duke Snider, needs another season of at least 40 homers to equal Babe Ruth's major league mark of seven seasons set from 1926 to 1932.
--------------------------------------------------------------


Baseball Poem
. That is the Question?
2B or not 2B,
to take second
or be picked
off in disgrace
To be the
king of steal
or wander on
the baselines
forever.
Written by Robert L. Harrison
"Green Fields and White Lines," baseball poems,
McFarland & Company
--------------------------------------------------------------

SuDoku
The object is to insert the numbers in the boxes to satisfy only one condition: each row, column and 3x3 box must contain the digits 1 through 9 exactly once. What could be simpler?
http://leasingnews.org/Soduku/soduko-main.htm