Middle Market Sales Rep.: exp. sales reps throughout country for middle market leasing/financing. Must have min.5-years exp. in "hard assets" ranging from 100K -$1.0MM generated from vendor and /or direct sources. Excel. benefits, base salary and commission program. Resumes to amandell@eqcorp.com .
About the Company: A rapidly expanding Middle Market Leasing / Finance Company located in CT. Equilease Financial Services, Inc
Tuesday, January 11, 2005
Headlines---
Classified---Contract Administrator
From our Archives---January 11,2001
NorVergence Up-Date
BSB Leasing "Thin to Win" pricing strategy
Cartoon ---
Liberty Financial Converts to Vision Commerce
Canvas Systems Offers Asset Recovery Services
Classified---Help Wanted
Beyond Amtrak--- by James Coston
News Briefs---
"Gimme that Wine"
This Day in American History
American Football Poem
######## surrounding the article denotes it is a "press release"
---------------------------------------------------------------

Classified---Contract Administrator
Los Angeles, CA
Documentation Manager; 25+ years experience; strong documentation skills; solid reputation for submitting complete funding packages consistently resulting in same day fundings; will consider reasonable commute.
Email: sgrigs@netzero.net
New York, NY.
10+ years in equipment leasing/secured lending. Skilled in management & training, documentation, policy and procedure development & implementation, portfolio reporting. Strong work ethic.
Email: dln1031@nyc.rr.com
Portland, OR.
6+ years small ticket leasing/financing. Documentation/funding Policy development &implementation, management &training, process mapping, customer service, broker, vendor, portfolio experience.
Email: susanc777@hotmail.com
Sacramento, CA.
Accomplished project, program/contract manager/B.A. in Business/A.A. in Paralegal Studies- more than 15 years exper. equip. leasing industry (transaction & program management). Will relocate.
Email: keller67@citlink.net
Full listing of all classified job wanted ads:
http://64.125.68.90/LeasingNews/JobPostings.htm
[headlines]
---------------------------------------------------------------

From our Archives---January 11,2001
Bad Day at Black Rock
What a difference one year makes to the other. The actual Millennium was this year, not 2000, everyone was very happy, had cash in their pockets, and the only thing they had to fear was Y2K. Today, we laugh at what we were afraid of then, but we have coins in our pockets and debt on our credit cards. The leasing business was starting to see problems, but not facing them. Perhaps Ron Wagner, on going to run Commerce Security, saw it first, as he in September,1999 decided the deals they were seeing had problems, and the market place was going to change, so he was perhaps the first one to "pull the plug" on small ticket leasing.
Sierra Cities will have great difficulties surviving in this marketplace with their overhead and present portfolio. It also looks like United Capital, Austin, is going the way Unicapital went. This is what we hear from insides:
" No changes since December 15. We have six "funded" transactions. At this point, we still have 3 NSFs and 3 other assigned leases for which we have not rec'd our proceeds. We have paid all our vendors, of course."
name with held
--
"We were lucky in that our sales rep sent back to us all of the transactions we had open in for funding and we portfolioed as I would not put our customers\vendors in a position I would not want to be in. We have made a few mistakes and United was one of them, so I cut my losses as quick as possible and move on, so I have not followed up with them either. If I get a mass email or something I will forward on."
name with held
------------------------------------------------------------


NorVergence Up-Date
by Kit Menkin
Surprisingly there was no protest to the story "Leasing Companies Caving In" as it was basically factual. This means that all those are not making settlements, such as Popular Leasing, settling in Florida because their counsel reportedly said it was "cheaper" than going to court with the Florida attorney general.
According to the NorVergence Litigation Weekly Newsletter, GE Capital
has agreed to offer the same terms to all of its lessees that it
negotiated with New York Attorney General Eliot Spitzer. New Jersey
reportedly already has an agreement in place. Generally, this agreement requires lessees to pay 15% of what is owed on 7/15, with credit given to payments made after that date.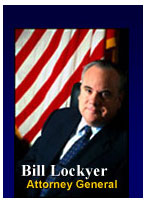 The attorney general in Illinois and Connecticut are both active,
but surprisingly Bill Lockyer, who has announced to the press
that he is interested in running as the Democratic candidate
against Governor has made no states. Contacts
to his office have said, " We'll get back to you." According to the
Yahoo list serve, many of the lessees have received the same message.

Accordingly, several leasing companies are still seeking litigation,
but it appears to be more random than before, perhaps started
earlier than recent events.
The trend has been to make a settlement, such as Pitney Bowes,
to the tune of $20 million and Bank of New York, $24 million.
The Commercial Money Market is another example, as the
issue moves away from " right or wrong" to an economical
"get back to business producing money" than singing "if
the blues were whiskey, I'd be drunk all the time."
--------------------------------------------------------

### Press Release #####################

BSB Leasing, Inc. Announces new "Thin to Win" pricing strategy
to help close price sensitive deals
(Denver, Colorado). In an effort to continue to make it easier to do business with us BSB Leasing, Inc. is pleased to announce the introduction of "Thin to Win" pricing.
BSB's "Thin to Win" program lets brokers and lessors use a lower rate rather than its standard published rate when it's needed to get more competitive to win a deal. No longer is it just the broker/lessor the only party lowering their commission to win a price sensitive transaction. BSB Leasing, Inc. will also lower its profit to help secure the deal.
More information on this innovative new product can be found by clicking here.
BSB Leasing, Inc. is a full-service funding resource specializing in Direct Finance and Syndication Services for brokers and lessors nationwide.
For additional information please contact Rick Wehner at 800-945-3372 ext. 273 or rwehner@bsbleasing.com

ACQUISITION OPPORTUNITY: Great opportunity for a successful lease marketing executive or a company interested in expanding in vendor leasing. Company develops full service private label vendor programs for major manufacturers. Founder is retiring, will retain lease portfolio and is receptive to providing some owner financing. For more info, click here.
Contact: Bruce Kropschot at (772) 234-4544 or bkropschot@kropschot.com
Kropschot Financial Services has arranged the sale of over 140 equipment leasing and specialty finance businesses in the past 19 years. www.kropschot.com
### Press Release ####################

Liberty Financial Group Converts to Vision Commerce to
Accommodate Explosive Business Growth
Company replaces multiple older technologies with single platform utilizing Vision's .Net Technology
Vision Commerce, a pioneer in providing Microsoft .Net front-end automation solutions to the Equipment Leasing and Finance Industry recently announced that Liberty Financial Group, Inc. has successfully employed Vision to fully automate the Company's operations on a single platform. In doing so, Liberty has replaced multiple systems including a popular "Access" based system that has served many Equipment Lessors since the late 1980's.
During its rapid growth since its inception in 2000, Liberty utilized a collection of non-integrated systems and manual steps to deal with a growing volume of applications. Realizing that further growth depended on the elimination of manual steps and integration into a single automated platform, Liberty conducted a review of available lease/loan origination systems and selected Vision Commerce.
In addition to the Vision design and setup of Liberty's unique system, the conversion required migration of 83,000 records from their old legacy system into their Vision database, coding and loading of 317 documents and 109 credit underwriting profiles to accommodate Liberty's criteria and that of their multiple lenders'.
"The conversion to Vision allows our internal operations and remote sales offices to enjoy a rule based system specifically designed to match our unique operation" said Tom Madonna, President of Liberty Financial Group, Inc. "Our old system had run its course for Liberty. By combining our strong customer service with Vision's automation, I expect to grow well beyond what our previous systems capabilities allowed."
According to Steve Lundergan, President of Vision Commerce, "This was truly a collaborative effort on the part of both companies. Liberty Financial is an aggressive, professional sales organization and needed the proper tools to support their origination, processing and documentation and at the same time enforce solid business rules. Liberty's staff was cooperative, hard working and very dedicated to making this conversion happen quickly and smoothly. They recognize that Vision brings a great value to their business and they have embraced it. We are excited to be an active participant in this explosive sales organization."
About Vision Commerce, Inc.
Vision Commerce, Inc. (www.visioncommerce.com) was created to serve the leasing and finance industries. Vision's goal is to provide its clients access to e-commerce solutions at an affordable price. The company's philosophy is that technology should automate routine processes and provide real-time information, but can never replace industry experience and product knowledge. The leadership team offers finance industry experience, technology expertise and a commitment to listen to the customer. Vision Commerce is a closely-held, employee-owned company.
About Liberty Financial Group, Inc.
Liberty Financial Group (www.libertyfg.com) is a full service commercial equipment Lessor based out of Hatfield, Pennsylvania. Liberty provides financing services to specific industries nationally as well as to businesses concentrated in certain geographic areas. Liberty was founded by its current management team in 2000 after a successful sale of their previous leasing company in 1998.
### Press Release ######################

Canvas Systems Offers Asset Recovery Services
for Information Technology Equipment;
Assets Donated to Local Charities to Teach Computer Skills
NORCROSS, Ga.------Canvas Systems, a leading global provider of pre-owned Information Technology (IT) equipment and systems, announces new asset recovery services that maximize the liquidation value of obsolete or non-production IT equipment. The EPA has strict disposal laws for computers, printers and parts due to the toxic chemicals that can leach into the ground without proper handling. Canvas' new asset recovery and disposal services eliminate the hassle of discarding unwanted equipment, allowing businesses to focus on more important revenue-generating functions.
"The prices of PCs have dropped to the point where a typical system has little or no residual value after a few years," said James Davie, vice president and co-founder of Canvas Systems. "When it comes time to remove equipment from service, few companies have budgeted for proper disposal, so they are just storing their obsolete and unused equipment."
Many states ban the disposal of IT equipment to landfills as monitors, keyboards, printers and other parts contain toxic metals. Canvas' Asset Recovery and Disposal services give companies a simplified approach and an environmentally safe process for removal of IT equipment. Canvas' asset recovery solutions include equipment buyback, recycling services and removal of proprietary data from servers and storage. These solutions eliminate the high cost and space requirements of storing old equipment while still complying with EPA guidelines.
"Canvas properly disposes of the equipment, recycles parts or donates it to charity," adds James Davie. "Most recently, we donated several PCs to the Atlanta Community Ministries (ACM), a charity which will use the computers to teach English as a second language and computer skills."
"Without the generous donation of IT equipment from companies like Canvas Systems, Atlanta Community Ministries would not be able to serve the local Atlanta community nearly so effectively," said Dan Hayes, Executive Director, Atlanta Community Ministries. "Businesses should take advantage of Canvas' Asset Recovery and Disposal services because it not only helps the environment and reduces inventory, but donations like this help our community."
About Canvas Systems
Canvas Systems is a leading, global supplier of pre-owned Information Technology (IT) equipment and systems with emphasis on enterprise-class computing and networking hardware from the most respected manufacturers. Canvas has an inventory of more than $20 million worth of IBM (iSeries, pSeries, xSeries), HP9000, Sun Microsystems, Cisco, Networking, Compaq, and Storage equipment, which can be shipped worldwide overnight to more than sixty countries to serve immediate customer needs. The firm is dedicated to addressing the unique needs of the used or refurbished computer equipment market. Canvas Systems is the best reseller from which to buy, sell, rent, lease or trade your pre-owned IT equipment worldwide. Canvas offers customers comprehensive financial options for acquiring and managing the life cycle of computer technology, such as leasing, installment payment and rental. A distinguishing factor for Canvas Systems is their flexible rental program, which provides customers with needed equipment for a variety of special projects--such as software testing, data center moves or seasonal requirements--and can conform to meet any budget. Canvas is part of the $153M OHC, LLC. For additional information, contact
www.canvassystems.com
### Press Release #####################
--------------------------------------------------------------

Classified---Help Wanted
Account Representative & Inside Sales Manager

Account Representatives & Inside Sales Manager needed in Nashville, TN & Austin, TX. with exp., in finance & sales, & a successful track record of sales leasing. Work directly with CFOs, CIOs, CEOs and other high-level executives at the Mid-Market level. Please send resume indicating position and location of interest to: Us_DFS_Staffing@dell.com .

About the Company: At Dell Financial Services, we aspire to fuel your potential with the kind of challenging opportunities and hands-on support you need to grow. We're the exclusive provider of leasing and finance services for Dell technology systems worldwide.

Accounting


Accounting: Small-ticket Lessor seeking an experienced accounting professional for a full-time position. Successful candidates should have prior experience in the equipment leasing industry. Knowledge of LeasePlus accounting software a major plus. E-mail: recruiter@gen-cap.com.
[Job Description]
About the Company:

Genesis Commercial Capital, LLC; Irvine, CA; www.gen-cap.com
Business Development Officer

Business Development Officer, Camarillo, (Ventura, CA area) for Santa Barbara Bank & Trust. Job description. Contact: ron.neal@sbbt.com Phone 805-384-2581
Fax 801-482-3593
About the Company: Santa Barbara Bant & Trust is a $5+ billion, multi-bank holding company dedicated to providing an enduring network of community banks on the Central Coast of California. This unique partnership of independent banks provides customers in six California counties with the financial strength and product diversity of a big bank, delivered with the responsiveness
and personalized attention of a local community bank.
Funding Manager

FUNDING MANAGER: Seeking a very organized, detail oriented Funding Manager with experience in discounting consumer and commercial auto loans and leases.
Top salary. Send resume via email to ekaye@advantagefunding.us
or fax to 718 392 5427.
About the Company: Advantage Funding is the leader in automotive and equipment lease financing, Long Island City, NY.
Middle Market Sales Representative

Middle Market Sales Rep.: exp. sales reps throughout country for middle market leasing/financing. Must have min.5-years exp. in "hard assets" ranging from 100K -$1.0MM generated from vendor and /or direct sources. Excel. benefits, base salary and commission program. Resumes to amandell@eqcorp.com .
About the Company: A rapidly expanding Middle Market Leasing / Finance Company located in CT. Equilease Financial Services, Inc
Business Channel Manager / National Sales Manager/ Small Ticket Leasing Sales People

We seek a National Sales Manager (Equipment Leasing Experience) for a copier Captive. Also need a Business Channel Manager for a Captive. Also need Small Ticket Leasing Sales People for a multi-$B Bank. CA. AZ. & FL.
Fred.StLaurent@msi-intl.com
MSI International is a global recruiting firm that has been supporting the grown and success of companies and enhancing the careers of professionals since 1968.
www.msi-intl.com

National Accounts Manager

National Accounts Mgr: Truck/Trailer Industry. Must generate minimum of $500K/month. Click here for detailed description & resume submission info.
Trinity Capital, a subsidiary of Bank of the West, is a national leader in the equipment financing industry with a consistent presence and superior reputation.
--------------------------------------------------------------

Beyond Amtrak
by James Coston
(Past president United Association of Equipment Leasing;
he has worked for Amtrak and served on the Amtrak Reform Council. He is chairman of NewTrains Leasing System, which provides financing for passenger train equipment and infrastructure. Mr. Coston is a partner in the law firm Coston & Rademacher, Chicago, Illinois)
Washington Post
America's intercity passenger rail company, Amtrak, cannot survive much longer -- at least not in its current size and shape -- on the amount of annual funding that Congress and the administration provide. That was the conclusion of the Transportation Department's inspector general, Kenneth M. Mead, in a report delivered Nov. 18. It ought to be heeded.
The administration wanted to provide Amtrak with $900 million this fiscal year. Congress came through with $1.2 billion, but Mead agrees with Amtrak chief executive David Gunn that even the higher figure is not enough to keep the full operation going.
"Unsustainably large operating losses, poor on-time performance, and increasing levels of deferred infrastructure and fleet investment are a clarion call to the need for significant changes in Amtrak's strategy," the inspector general wrote. "Continued deferral brings Amtrak closer to a major point of failure on the system but no one knows where or when such a failure will occur."
Mead noted that on the Boston-New York-Washington Northeast Corridor, the only substantial piece of railroad that Amtrak owns and controls, century-old movable drawbridges could fail at any time for lack of upkeep or replacement. One such failure would close the line, forcing a massive, expensive and probably unmanageable diversion of the region's business and personal travel to already overburdened highways and airports.
Outside the Northeast Corridor, Amtrak rents track space from the privately owned freight railroads. That infrastructure is more sound, but freight-train congestion and antique signaling throw passenger trains off schedule. Meanwhile, Amtrak's diversion of scarce capital funds to patch track along the Northeast Corridor leaves no money to rebuild or expand its small rolling-stock fleet. Ridership grew by double digits on key corridors in California, Washington state and in the Midwest last year -- but no funds are available for more cars or locomotives.
Whether it's the railroad falling apart in the East or the fleet failing in the rest of the country, Amtrak is not getting the federal support it needs to meet demand.
Mead did not say why this is happening or what needs to be done about it. As a veteran Washington bureaucrat adept at ministering to multiple contending constituencies, he eschews the blame game. Instead, he handed the job of sorting it out to Congress, which, after all, is the body that will have to fund any solution.
"Congress needs to provide clear direction for Amtrak's operating and capital investment priorities as well as Federal funding levels in reauthorization legislation," Mead wrote. He suggested five possible strategies: refocus on under-500-mile corridors, where fast trains outperform air and auto transportation; cut low-performing operations; increase funding to develop the entire existing system; fund only to maintain the status quo; or "any combination of the above."
That's an interesting slate of choices, but all of them amount to micromanagement unless Congress first takes another, global step: It has to stop treating passenger trains as a business and start treating them as a federal transportation program.
What does a federal transportation program look like? Simple: like our highway and airport programs. The federal government doesn't operate the vehicles or market the service. There's no such company as "Amcar" or "Amflight." Instead, Washington helps the states to fund a state-of-the-art infrastructure that private operators can have access to -- highways for private cars and commercial motor coaches, airports for airliners. Congress needs to stop focusing solely on Amtrak, a government-owned train company operating on obsolete private and public infrastructure, so that it can refocus on getting matching funds out to states and communities that want to build up their intercity railroad tracks and start running fast, frequent, comfortable trains that people will pay to ride.
Several impatient states -- California, North Carolina and Washington -- couldn't wait for a federal program, so during the go-go '90s they spent some of their taxpayers' money to build track capacity and buy trains on their own. Their programs are successful -- California's 60 daily departures are carrying more than 4 million riders a year, and growth is quickly surpassing the capacity of the state-owned fleet.
But even rich states such as California have hit the fiscal wall, much as Pennsylvania did in 1939, when it ran out of money to finish its new turnpike and had to wait for an emergency grant sought by President Franklin D. Roosevelt. Unless Congress develops a federal-state matching-grant plan for railroad tracks like the highway program it started in 1916 and the airport aid program it passed in 1946, passenger trains will continue to starve, highway and airport backups will grow, and Mead's successors at the Transportation Department will continue to scratch their heads about why the federal government can't seem to run a profitable train business.
Passenger trains used to be a profitable business in this country -- many, many years ago, when railroads enjoyed a monopoly over mechanized overland transportation and the federal government was not yet building and subsidizing two competing travel systems. But those days are gone. To expect a passenger train company to earn a profit on today's underfunded, obsolete and downsized track network is an exercise in nostalgia.
But to expect fast, frequent, efficient trains to carry masses of travelers who now fly, drive or stay home is the height of reality -- provided the funding is there for a railroad infrastructure as modern as the ones government provides for cars and airplanes. The key is our proven federal system of matching grants. It's amazing how much money a state legislature will appropriate for a project when it knows there's money waiting in Washington to match it. And it's amazing how eager entrepreneurs are to provide quality transportation once they're sure government will keep funding the infrastructure.
Look at the airlines. They're broker than Amtrak, but they keep trying, because win or lose, they know government will keep paying for the airports. Infrastructure assistance, not operations, is the federal government's proper role in a better train system.
Coston & Rademacher
407 South Dearborn St.
Suite 600
Chicago, Illinois 60605
(312) 427-1930
(312) 427-7356 - Fax
----------------------------------------------------------------


World Leasing Yearbook 2005
ISBN:184374 142 3
Pages: 524
Edition: 26th
Directory Contacts: 4,354 Companies

Price: $243.00 (NORMAL PRICE $270.00)
Yearbooks 10% pre-publication discount.
(After January 1, $270.00)

The only annually-updated international reference book for the asset financing and leasing industry available. The new 26th edition includes the latest market trends, over 100 authoritative articles and reports on the leasing software and IT market, an exclusive ranking of the top 50 leasing markets by size worldwide with feature profiles from Africa to Venezuela PLUS a directory of over 4,354 companies.
To order call +44 (0) 20 7779 8999 or toll free in the US +1 800 437 9997 to receive your 10% discount. You can also order on line at
http://www.euromoney-yearbooks.com to order online.
News Briefs---
Relentless storms pummel West
http://www.usatoday.com/weather/stormcenter/
2005-01-10-storm-rdp_x.htm
Dollar Down for Second Day
http://www.nytimes.com/reuters/business/business-markets-forex.html
Bank official: Global economy to grow
http://www.boston.com/business/articles/2005/01/10/
bank_official_global_economy_to_grow/
Mortgage Products to Cool Rampaging Market
http://www.absnet.net/include/showfreearticle.asp?file=/headlines/.htm
Comcast Says It Will Offer Phone Service
http://www.nytimes.com/2005/01/11/business/media/
11comcast.html?oref=login&pagewanted=all
Alltel expands reach with $4.4 billion deal for Western Wireless
http://www.signonsandiego.com/news/business/
20050110-1349-alltel-westernwireless.html
Purdy: Schott says he's selling A's
http://www.mercurynews.com/mld/mercurynews/sports/baseball/mlb/
oakland_athletics/10614223.htm
European Automakers Plan New U.S. Models
http://www.washingtonpost.com/wp-dyn/articles/A64305-2005Jan10.html
----------------------------------------------------------------

"Gimme that Wine"
Shareholders OK Mondavi Deal
http://www.winesandvines.com/headline_01_10_05_mondavi.html
Group says looser rules will make better wine
http://www.modbee.com/columnists/moran/story/
9728854p-10602347c.html
167 families have joined Napa Reserve, an 80- acre development
http://www.latimes.com/business/la-fi-napareserve9jan09,1,5083256.
story?coll=la-headlines-business&ctrack=1&cset=true
Adler Fels Winery Sold
http://www.winesandvines.com/headline_01_10_05_fels.html
This Day in American History
1755- Alexander Hamilton, American statesman, an author of The Federalist papers, first secretary of the treasury, born at British West Indies. Engaged in a duel with Aaron Burr the morning of July 11, 1804, at Weehawken, NJ. Mortally wounded there and died July 12,1804. http://odur.let.rug.nl/~usa/B/hamilton/hamilxx.htm
1770- Rhubarb was shipped by Benjamin Franklin from London, England to John Bartram in Philadelphia, Pa. Rhubarb pie was a favorite in the United Colonies.
1791--- In Philadelphia, Episcopal Bishop William White, 43, founded the First Day Society. It became the forerunner of the American Missionary Fellowship, chartered in 1817 and headquartered today in Villanova, PA.
1795-Birthday of Barbara Heinemann or Heynemann, French-born U.S. spiritual leader of the Community of True Inspiration who supported Christian Metz in his moves from Europe to Iowa and organizing the network of the seven communities known as the Amana Society. As spiritual leader she held the society together after Metz's death.
1801-Birthday of Caroline Matilda Stansbury Kirkland, a New Yorker who after her marriage lived as a frontier wife and authored A New Home - Who'll Follow? (1839). She wrote in a realistic style life that set a new standard for fiction. Her style was continued by her son Joseph Kirkland in his novels. She succeeded her husband as editor of a Unitarian weekly and later edited what became Sartain's Union Magazine. She was prominent in New York City literary circles.
1813--First pineapples planted in Hawaii, brought from Spain.
http://www.royalty.nu/America/Hawaii.html
http://www.hort.purdue.edu/newcrop/morton/pineapple.html
1815- Birthday of John A. MacDonald, Canadian statesman, first prime minister of Canada. Born at Glasgow, Scotland, he died June 6,1891, at Ottawa. His birth anniversary is observed in Canada.
1839- birthday of Eugenio Maria Hostos, Puerto Rican patriot, scholar and author of more than 50 books. Born at Rio Canas, Puerto Rico, he died at Santo Domingo, Dominican Republic, Aug 11, 1903. The anniversary of his birth is observed as a public holiday in Puerto Rico.
1842- birthday of William James, American psychologist and philosopher of distinguished family that included his brother, novelist Henry James. "There is no worse lie," he wrote in Varieties of Religious Experience (1902), "than a truth misunderstood by those who hear it." Born at New York City, he died at Chocorua, NH, Aug 26, 1910.
1861 - Alabama seceded from the Union and joined the Confederacy.
1870-Birthday of Alice (Caldwell) Hegan Rice, American novelist and short-story writer best known for her 1901 novel Mrs. Wiggs of the Cabbage Patch which has been translated into dozens of languages, made into plays and movies.
1878 - In New York, Alexander Campbell made the first delivery of milk in glass bottles. Until then, milk had been ladled from a container by the milkman, into the customer's own container.
1885- Birthday of Alice Paul, Women's rights leader and founder of the National Woman's Party in: advocate of an equal rights amendment to the US Constitution. Born at Moorestown, NJ, she died there July 10,1977.
http://memory.loc.gov/cgi-bin/query/D?amtoday:1:./temp/~ammem_4bjr
1892-- Paul Gauguin marries a 13-year-old Tahitian girl
1897-Birthday of M.H. Cannon of Utah became the first woman state senator in America.
1902 - "Popular Mechanics" magazine was first published. Initially, it had only five paying subscribers, and a few hundred readers who paid a nickel to buy it at newsstands. In September, 1903, the magazine became a monthly.
1904- Pianist/composer Pinetop Smith born Orion, AL. One of my favorites, I have all his records, best known for "Pinetop's Boogie Woogie."
1907-- The Church of God, headquartered today in Cleveland, Tennessee, and with roots going back to 1886, officially adopted its current name
1910- Canadian singer and saxophonist Art Hallman was born in Kitchener, Ontario. One of Canada's most popular tenors in the 1940's, Hallman was featured vocalist from 1939 to 1944 with Mart Kenney and his Western Gentlemen. He formed the Art Hallman Orchestra in 1945, and the band appeared in top hotels and dance halls in Toronto, as well as on CBC radio and station CFRB. Hallman's theme song was "Just a Moment More With You."
1913-, Hudson Sedan, manufactured by the Hudson Motor Car Company, Detroit, MI, was shown at the 13 th National Automobile Show. It was the first sedan car with all accessories as standard equipment.
1918 - A tremendous blizzard completely immobilized the Midwest, stopping mail service for two weeks. The vast storm then moved through the Great Lakes Region and the Ohio Valley. Winds reached 60 mph at Toledo OH, and the temperature plunged from 28 above to 15 below zero during passage of the cold front.
1922 - A 14-year-old-boy, Canadian Leonard Thompson, became the first person to have his diabetes successfully treated with insulin.
1923—drummer Osie Johnson birthday.
http://www.harlem.org/people/johnson.html#
1927-- '50s pop singer Gisele MacKenzie, born Winnipeg.CA.
1928 - Paul Whiteman recorded "Ol' Man River" on Victor Records. Bing Crosby sang as the featured vocalist on the song from the Broadway musical, "Showboat".
1935 - Amelia Earhart Putnam became the first person to make a solo flight from Hawaii to California. Three years earlier, she became the first woman to make a solo flight across the Atlantic Ocean.
1935- Ronnie Hawkins, a pioneer of rock 'n' roll in Canada, was born in Huntsville, Arkansas. Hawkins has been a father figure to many of Canada's leading rock musicians, and the graduates of his bands include the groups Crowbar and The Band, as well as Dom Troiano, King Biscuit Boy and David Clayton-Thomas. (Rompin') Ronnie Hawkins began touring the Ontario night club circuit in 1958 with his band the Hawks. In 1959, he scored on the US charts with "Mary Lou" and "40 Days." Hawkins has remained in Canada since then, leaving his Ontario base only occasionally, as he did in 1976 to appear at The Band's farewell concert in San Francisco.
1938 - The first woman bank president, Frances Moulton, assumed her duties in Limerick, Maine.
1939- First Metronome all-Star session (Berigan, James, Goodman) records " Blue Lou," "The Blues." Victor. These Metronome Jazz Magazine masters are fascinating to listen to as they are basically all star jam sessions.
1939- actor-singer Sal Mineo was born in New York City. Better known for his acting than his singing, he did manage a top-ten record in 1957, "Start Movin'." On February 12th, 1975, Mineo was found murdered in Los Angeles.
1942- Saxophonist Clarence "Big Man" Clemmons born Norfolk, VA; with Bruce Springsteen and the E Street Band
1942 -23ºF (-31ºC), Kingston RI (state record)
1943- Singer Jim Croce was born in Philadelphia. His narrative songs, such as "Bad Bad Leroy Brown" and "You Don't Mess Around With Jim," were extremely popular in the early '70s. Like Otis Redding, Croce's greatest popularity came after his death. And like Redding, Croce was killed in a plane crash - in 1973.
1945-Birthday of singer Naomi Judd.
1947---Top Hits
For Sentimental Reasons - Nat King Cole
Ole Buttermilk Sky - The Kay Kyser Orchestra (vocal: Mike Douglas & The Campus Kids)
The Old Lamplighter - The Sammy Kaye Orchestra (vocal: Billy Williams)
Divorce Me C.O.D. - Merle Travis
1948- future country superstar Loretta Lynn married Oliver (Mooney) Lynn. She was not quite 14 years old.
1949- Lee Konitz's cuts first record "Progression" on Prestige.
1953-Birthday of rock singer Pat Benatar.
1955---Top Hits
Mr. Sandman - The Chordettes
The Naughty Lady of Shady Lane - The Ames Brothers
Hearts of Stone - The Fontane Sisters
Loose Talk - Carl Smith
1956- Elvis Presley began his first recording session in Nashville. Among the songs recorded were "Heartbreak Hotel" and "I Was the One," which became Presley's first single for RCA Victor. Artists-and-repertoire chief Steve Sholes had bought his contract from Sun Records in Memphis for 35- thousand dollars. The record became the first of Elvis's more than 50 million-sellers.
1958 - On CBS-TV's "Seahunt," Lloyd Bridges starred as Mike Nelson, an ex-Navy frogman turned underwater trouble shooter. The show spent four years on the network. The underwater sequences were shot in Silver Springs, Florida. The out-of- water sequences were filmed at Marineland of the Pacific. My father Lawrence Menkin wrote several of he episodes.
1958-- "Great Balls of Fire" by Jerry Lee Lewis became the number-one song in the US. Later in the year, many radio stations began banning his records because of his marriage to his 13-year-old cousin.
1963---Top Hits
Telstar - The Tornadoes
Go Away Little Girl - Steve Lawrence
Hotel Happiness - Brook Benton
Ruby Ann - Marty Robbins
1963 - On Sunset Boulevard in California, Whiskey-A-Go-Go opened. Bright lights and mini-skirt clad dancers in cages were the main features of the United State's first discotheque. . In the next decade and beyond, the Whiskey will be a popular meeting place for the record industry and a good place to be seen if you want to get into the industry. The Doors, among others, got their start there.
1963- Tracy Caulkins, American swimmer, winner of more titles than any other amateur athlete. TC won 48 national titles, three Olympic gold medals (1984), set 66 world or U.S. records, and is a member of the International Swimming Hall of Fame (1990).
1964 --U.S. Surgeon General Luther Terry issued the first government report saying that smoking may be hazardous to one's health. 36 years later tobacco and its products are still producing cancer (my first wife died from smoking cigarettes.)
1966-British Invasion band Herman's Hermits receive a gold record for the album "The Best of Herman's Hermits."
1970-- The Kansas City Chiefs defeated the Minnesota Vikings, 23-7, to win Super Bowl IV. the Chiefs, 14—point underdogs, evened the AFL's Super Bowl record at 2-2 with their triumph. Kansas City was led by quarterback Len Dawson, named the game's Most Valuable Player.
1970 - Billy Casper became the second golfer in history to top the $1-million mark in career earnings; thanks to winning the Los Angeles Open golf tournament.
1971---Top Hits
My Sweet Lord/Isn't It a Pity - George Harrison
Knock Three Times - Dawn
Black Magic Woman - Santana
Rose Garden - Lynn Anderson
1972 - Downslope winds hit the eastern slopes of the Rockies in northern Colorado and southeastern Wyoming. Boulder CO reported wind gusts to 143 mph and twenty-five million dollars property damage.
1973-- The American League changed its playing rules to allow for the use of a designated hitter, one player to bat for the pitcher throughout the game without being required to play in the field. the rule was intended to boost offensive production and to allow better starting pitchers to remain in the game longer.
1976 US female Figure Skating championship won by Dorothy Hamill
1977- AT & T approves dual listings in phone books for wife and husband without extra charge, ending a three-year battle by feminists.
1979---Top Hits
Too Much Heaven - Bee Gees
My Life - Billy Joel
Sharing the Night Together - Dr. Hook
Tulsa Time - Don Williams
1980- composer John Williams succeeded the late Arthur Fiedler as the conductor of the Boston Pops.
1986-- L. Douglas Wilder was sworn in as lieutenant governor of Virginia. He was the first black elected to statewide office in the South since Reconstruction. He later served as governor.
1987- Madonna's video about a pregnant teenager, "Papa Don't Preach," won the top award on the first World Music Video Awards. The three-hour program was co-produced by Canada's MuchMusic Network and Europe's Sky Channel. It was telecast live via satellite to five continents.
1987---Top Hits
Walk Like an Egyptian - Bangles
Notorious - Duran Duran
Shake You Down - Gregory Abbott
Give Me Wings - Michael Johnson
1987 -- Denver quarterback John Elway engineers "The Drive." Trailing Cleveland 20-13 with 5:32 remaining in the AFC championship game, Elway marches the Broncos 98 yards on 15 plays to force overtime, then moves Denver 60 yards on nine plays on their first possession of overtime to set up Rich Karlis' game-winning 33-yard field goal in the Broncos' 23-20 victory.
http://images.nfl.com/history/images/0111.jpg
1987 - A storm in the northeastern U.S. buried the mountains of central Vermont with up to 26 inches of snow, and snowfall totals in Maine ranged up to 27 inches at Telos Lake. Winds gusted to 45 mph at Newark NJ and Albany NY.
1988 - Snow and high winds in Utah resulted in a fifty car pile-up along Interstate 15. Winds in Wyoming gusted to 115 mph at Rendezvous Peak.
1992-Paul Simon becomes the first international star to perform in South Africa following the end of the UN cultural boycott. He began a concert tour in Johannesburg.
1992--- US female Figure Skating championship won by Kristi Yamaguchi
1998 --NFC Championship Green Bay Packers beat San Francisco 49'ers 23-10
1998-- AFC Championship Denver Broncos beat Pitt Steelers 24-21
1998-- US female Figure Skating championship won by Michelle Kwan
1998--- US male Figure Skating championship won by Todd Eldredge
1999-- NASA declared 1998 the warmest year on record. Global surface temperatures increased by 0.34 of a degree Fahrenheit. The average temperature of 58.496 degrees Fahrenheit eclipsed the previous record set in 1995. The 1998 warmth was associated partly with a strong El Niño, a periodic warming of the Pacific Ocean.
1999-At the American Music Awards, Billy Joel is given the Special Award of Merit for his "inspired songwriting skills" and "exciting showmanship." Also at the show, Blondie (with four of the original members: Debbie Harry, Chris Stein, Jimmy Destri, and Clem Burke) perform on stage with rapper Coolio singing the band's "No Exit."
Super Bowl Champions this Date
1970--- Kansas City Chiefs
American Football Poem
Special Poem written by first-grade students in Room 3 at Lowell Elementary:
Peyton Manning
Long ago you were just a little boy,
A football came to be your favorite toy.
Your days seemed to fly by,
With daddy Archie and brothers Cooper and Eli.
High School in New Orleans and college in Tennessee,
You were the best quarterback anyone had ever seen.
Now you're with us,
Here in Indianapolis.
Our Colts leader so smart,
Doing good with your kind heart,
That's why the foundation had to start.
The PeyBack Foundation was a terrific decision,
Leadership and growth are part of its mission.
You said you grew up with a blessed life,
Others aren't lucky and have had strife.
But you're here with an excellent recommendation,
It's good to raise money for the PeyBack Foundation.
The PeyBack Classic, Holiday Happenings, Play it Smart, CASA,
Peyton's Pals, Handoff for Hunger and Peyton's Rally at Gasoline Alley, Varroom!
You're come a long way Peyton Manning,
As a person we find you absolutely outstanding
----
Students who participated in writing this poem:
Alleh Clark Ashleigh Pflum
Sophia Yowler Ms. Mercer
Natalie Garner Morgan Underwood
Erica Hernandez Jacob Grimes
Blake Reese Cammaria Nixon
Kaylee Sanders Chase Brown
Brian Wyatt Katrisha Steele
Paris Garnier Keenan Turner
Mrs. White Paula Fancher
Kadin Harris Savannah Hizer
more about PeyBack: http://www.peytonmanning.com/peyback/