We seek a National Sales Manager (Equipment Leasing Experience) for a copier Captive. Also need a Business Channel Manager for a Captive. Also need Small Ticket Leasing Sales People for a multi-$B Bank. CA. AZ. & FL.
Fred.StLaurent@msi-intl.com
MSI International is a global recruiting firm that has been supporting the grown and success of companies and enhancing the careers of professionals since 1968.
www.msi-intl.com

Monday, January 31,2005
Headlines---
Classified Ads---Credit
Economic Events This Week
Leasing News Advisors on...Business Today
Classified Ads---Help Wanted
NY AG Eliot Spitzer Settles Two More
More insight/names/alleged lies CyberNET case
Leasing Meetings Open to Non-Members
Leasing Association Conferences---Spring
MicroFinancia $0.05 Dividend
Access Financial Solutions Selects EaglePro
CFNB Reports 2nd Q Leasing Income Down
Pasternak Joins ATEL Leasing
Max Isa at U.S. Bancorp Equip. Finance
News Briefs---
California Nuts Brief---
"Gimme that Wine"
This Day in American History
Super Bowl Passing Records
######## surrounding the article denotes it is a "press release"
------------------------------------------------------------

Classified Ads---Credit
Credit
Atlanta, GA.
VP Credit/Operations/Sr. Credit Officer. 15yrs exp. in equipment leasing. Strong financial analysis and management skills. Experience developing and maintaining profitable customer/vendor relationships.
Email: credops@msn.com
Atlanta, GA.
Senior Credit Officer in middle-market equip. finance, vendor, 3rd party, specialty, flow credit to the fortune 1000. Team builder, originations capable, strong work ethic, ability to multi-task.
Email: kyletrust@hotmail.com
Atlanta, GA.
10 yrs experience in credit/collections/recovery/documentation in the leasing industry. P&L responsibility, team builder & strong portfolio mgnt skills.
email: mortimerga@adelphia.net
Boston Ma.
Challenging position where my skills, professional experience, organization, leadership, strategic thinking, creativity, energy, passion, competitive nature will enable me to define opportunities and personal development.
Email: bernd.janet@verizon.net
Corona, CA.
VP credit Consumer Credit prime/sub prime Auto lending/leasing/mortgages. 20+yrs exp. If you are looking for someone to affect the bottom line I am that person. Will relocate.
Email: amosca2000@yahoo.com
Fairfield, CT.
Credit/Portfolio Manager
Diversified background in credit, operations and portfolio management. Demonstrated success in creative structuring of deals, problem solving & providing tactical guidance.
Email: sailer0102@aol.com
Fort Lee NJ
Credit/Documentation 3 Years Experience. Looking in NJ/NY.
Email: angitravis@mail.com
Irvine, CA,
I have over 16 years of Credit/Collection experience in the finance industry. Prompt results, extremely effective and knowledgeable, professional, excellent manager and team player.
Email: newportresources@sbcglobal.net
Los Angeles, CA
Over 15 years experience in Credit/Operations with Small Ticket and transactions up to $500,000.00. CLP, with excellent relationships with most major lenders.
Email: jonbh123@earthlink.net
Mill Valley, CA
Senior corporate officer with financial services credit background. M and A, fund raising and workout expertise.
Email: nywb@aol.com
New Jersey, NJ
Credit Analyst with 10+ years experience in small-ticket lending up to $500,000. Experience with both vendor-direct and with brokers.
Email: b.leavy@worldnet.att.net
New York, NY.
V.P. Credit & Collections w/23 years exp.looking for a situation where I can utilize my varied & extensive knowledge of credit/ collections/risk-management & leasing.
Email: rcouzzi@yahoo.com
New York, NY.
5+ yrs leasing credit exp./highly proficient knowledge of Ops: documentation & recovery. Currently in the SMB segment - moving back to NY/NJ area.
Email: SMBOPS2004@aol.com
New York, NY
3+ years of leasing credit / contracts experience. Currently in the leasing industry and moving to NY! Exp. working at both funding source and broker. Email: lease4you@mail.com
Orange, CA.
Credit/Operations Manager 15 years exper., looking for a new home. Have handled both middle/ large ticket transaction, plus muni & international finance.
email: equiplender@aol.com
Phoenix, AZ.
Credit/Leasing Manager- 8 years underwriting. Proven performer, strong negotiator and sales support. Worked with the best- Randy Schiell, Chuck Brazier, Jim Lahti.
Contact: Elizabeth Rose (480)510-7434
Email: ravenfinance@aol.com
Portland, OR.
Well known Equipment Leasing Industry Professional (Credit Analyst) with 17 years experience working in the Portland, Oregon area for three major Fortune 500 Funding Sources.
Email: jimmyfrank@verizon.net
| RESUME |
http://64.125.68.90/LeasingNews/Resumes/Jimmy%20Frank-Resume.pdf
San Francisco, CA.
10+ years Credit Analyst experience underwriting for a direct lessor, regional bank and vendor leasing company. Have CLP and will make decisions ( won't rely on a FICO score for enlightenment.)
Email: pmtorres1@yahoo.com
Full listing of all "job wanted" ads at:
http://64.125.68.90/LeasingNews/JobPostings.htm
--------------------------------------------------------------

Economic Events This Week
January 31
Monday
New Home Sales: December
Personal Income: December
February 1
Tuesday
Construction Spending: December
Vehicle Sales: January
February 3
Thursday
Factory Orders: December
U.S. Productivity:4th Quarter
Weekly Jobless Claims
February 4
Friday
Unemployment: January
--------------------------------------------------------------

Leasing News Advisors on...Business Today
"Leasing is beginning to boom again and I can see it in the orders we are being asked to fill for companies looking for employees, " says Fred St Laurent,MSI International, Atlanta, Georgia. " And they are coming from all over the country, not just the metropolitan areas, such as:
"An asset manager in Jacksonville Florida who can set the front end up for leases (and back end expectations);
--A call center Sales Manager in Jacksonville FL to build a new lease program for a major Lease Finance Company;
--A Program Manager who would own the Lease Program (new position) in Jacksonville;
---Several sales managers nationally and on both coasts for small ticket, technology/ telecom – vendor "
"The activity I have seen since the first of the year has certainly increased, both in the size and number of transactions, " says Bob Teichman, CLP, Teichman Financial Training, Sausalito, California. " The brokers and lessors I have spoken with all report that they are seeing more deals, although I haven't heard any comments about the quality.
"If this keeps up, the equipment leasing industry will have a good year (finally!)"
"I have been seeing more interest in acquisitions of leasing companies in recent months, " reports Bruce Kropschot, Kropschot Financial Services, Vero Beach, Florida. " After a few years in which few companies were for sale and prices were depressed, I view this revitalized acquisition interest as a positive indicator of corporate executives' perception of the economy in general and the level of capital investment in particular."
" I do not believe we are an accurate indicator as our business grew 250+% last year," states Steve Reid, CLP, Pacific Capital Bank, Orange, California. " I attribute it to the changes we made internally with the scoring system and other procedural changes."
"Notwithstanding, its true and you can report that we had a 'bumper crop' of very good closings at year end and perhaps our best 4th quarter in several years, " says Paul Weiss, Icon Capital, San Francisco and New York. " I have been spending most of my time raising equity not finding deals. As we are not really an originator but a secondary market buyer, I am concerned that our experience may not be indicative of market cycles, but business has been super."
"I just left the (Equipment Leasing Association) Industry future council meeting in DC, " commented Ed Castagna, Nassau Asset Management, Roslyn Heights, NY. ". My take away in general is that optimism varies by sector. Smaller ticket and specialty leasing companies are feeling very good about business. Large ticket continues to worry as they have felt the effects of regulatory pressure."
---------------------------------------------------------------

Classified Ads---Help Wanted
Account Representative & Inside Sales Manager

Account Representatives & Inside Sales Manager needed in Nashville, TN & Austin, TX. with exp., in finance & sales, & a successful track record of sales leasing. Work directly with CFOs, CIOs, CEOs and other high-level executives at the Mid-Market level. Please send resume indicating position and location of interest to: Us_DFS_Staffing@dell.com .

About the Company: At Dell Financial Services, we aspire to fuel your potential with the kind of challenging opportunities and hands-on support you need to grow. We're the exclusive provider of leasing and finance services for Dell technology systems worldwide.

Accounting


Accounting: Small-ticket Lessor seeking an experienced accounting professional for a full-time position. Successful candidates should have prior experience in the equipment leasing industry. Knowledge of LeasePlus accounting software a major plus. E-mail: recruiter@gen-cap.com.
[Job Description]
About the Company:

Genesis Commercial Capital, LLC; Irvine, CA; www.gen-cap.com
Business Development Officer

Business Development Officer, Camarillo, (Ventura, CA area) for Santa Barbara Bank & Trust. Job description. Contact: ron.neal@sbbt.com Phone 805-384-2581
Fax 801-482-3593
About the Company: Santa Barbara Bant & Trust is a $5+ billion, multi-bank holding company dedicated to providing an enduring network of community banks on the Central Coast of California. This unique partnership of independent banks provides customers in six California counties with the financial strength and product diversity of a big bank, delivered with the responsiveness
and personalized attention of a local community bank.
Funding Manager

FUNDING MANAGER: Seeking a very organized, detail oriented Funding Manager with experience in discounting consumer and commercial auto loans and leases.
Top salary. Send resume via email to ekaye@advantagefunding.us
or fax to 718 392 5427.
About the Company: Advantage Funding is the leader in automotive and equipment lease financing, Long Island City, NY.
Leasing Sales Representative

Leasing Sales Representative located in Minnesota, Wisconsin or Illinois, require three years plus experience. For full description & application, click here.
Associated banks are known for strong relationships with their communities, with many offices tracing their roots to the 1880s and 1890s. Associated Banc-Corp was founded in 1970. Associated employs approximately 4,000 people.
Middle Market Sales Representative

Middle Market Sales Rep.: exp. sales reps throughout country for middle market leasing/financing. Must have min.5-years exp. in "hard assets" ranging from 100K -$1.0MM generated from vendor and /or direct sources. Excel. benefits, base salary and commission program. Resumes to amandell@eqcorp.com .
About the Company: A rapidly expanding Middle Market Leasing / Finance Company located in CT. Equilease Financial Services, Inc
Business Channel Manager / National Sales Manager/ Small Ticket Leasing Sales People

We seek a National Sales Manager (Equipment Leasing Experience) for a copier Captive. Also need a Business Channel Manager for a Captive. Also need Small Ticket Leasing Sales People for a multi-$B Bank. CA. AZ. & FL.
Fred.StLaurent@msi-intl.com
MSI International is a global recruiting firm that has been supporting the grown and success of companies and enhancing the careers of professionals since 1968.
www.msi-intl.com

National Accounts Manager

National Accounts Mgr: Truck/Trailer Industry. Must generate minimum of $500K/month. Click here for detailed description & resume submission info.
Trinity Capital, a subsidiary of Bank of the West, is a national leader in the equipment financing industry with a consistent presence and superior reputation.
-------------------------------------------------------------

NY AG Eliot Spitzer Settles Two More
by Christopher Menkin
New York Attorney General Attorney General Eliot Spitzer, who has
announced his intention to run for Governor in the Democratic primary, issued another press release on NorVergence settlements. He included the Irwin Financial settlement of $130,452, which he previously announced in a press release of January 13 th , in this one, the new settlements are: $ 32,098 for Court Square Leasing Corporation and $24,001 Madison Capital LLC, d/b/a Madison Capital Equipment Leasing, Inc.
The total to date in settlements for Spitzer and staff is over $13
million. Named in the press release for their work were: Assistant Attorneys General Joy Feigenbaum, Keith Gordon, and Shahla Ali under the direction of Susanna Zwerling, Chief of the telecommunications and Energy Bureau, Thomas Conway, Chief of the Consumer Frauds and Protection Bureau, and Terryl Brown Clemons, Assistant Deputy Attorney General for the Division of Public Advocacy.
In the meantime, the NorVergence blogs and listserves indicate very unhappy complainants who were hoping for a better negotiated settlement, many of whom also want remuneration. The reality of the talk will be known when it is learned how many have formally accepted the settlement achieved by Spitzer and his staff.
In NY AG press release:
"I am pleased that our settlements now total more than $13 million in relief for NorVergence customers," said Spitzer. "These settlements bring a resolution to many small businesses that were struggling to remain competitive while obliged to make steep lease payments for worthless equipment."
"In addition, the settlements forgive any late fees, penalties and property insurance charges imposed after termination of contracted services, and credit any payments made after service was terminated. The financial institutions will issue refunds to customers where payments exceeded amounts due under the settlements and will terminate all litigation and withdraw any adverse credit reports against former NorVergence customers who elect to participate in the settlements. The financial institutions will also offer the same settlement terms to customers who have already settled on less favorable terms.
"Currently, 14 other financial institutions are facing impending legal action by the Attorney General in connection with the fraudulent NorVergence telecommunications agreements. Those institutions include:
"Alfa Financial Corporation, d/b/a OFC Capital; BB&T Leasing Company; Celtic Bank Corporation; Partners Equity Capital Company, LLC d/b/a/ Commerce Commercial Leasing, LLC; Dolphin Capital Corp.; IFC Credit Corp.; Interchange Bank; Liberty Bank Leasing; National City Commercial Capital Corp. (formerly known as Information Leasing Corporation); Popular Leasing USA, Inc.; Preferred Capital, Inc.; R-G Crown Bank (d/b/a Crown Bank Leasing); Sterling Bank Leasing, Inc.; and Studebaker-Worthington Leasing Corp.
"Notices regarding potential legal actions were also sent by the Attorney General to Thomas Salzano and Peter Salzano as officers of NorVergence, which was declared bankrupt in July 2004."
Also in the blogs and listserves, it is noted several states have ruled on venue issues to the favor of the NorVergence lessees; however, actually hearings are now scheduled with some local courts so back logged that "retired judges" or other county jurisdictions are being utilized.
The group action and class action group appear to be centering on the insurance coverage of the leases, labeling it "fraud" and a cause to break the lease contracts. The issue appears to be the value of the Matrix box and not the "software program" or "system" that made it work. They claim the leasing companies "perpetuated fraud" by insisting the dollar amount on the lease for equipment costing $500 on the retail marketplace.
Personal property tax issues are also being explored, they state.
If there is any other observation to be made, the fury appears to be dying down to a more hard core number, who may be considered "obsessed" on the subject to "get leasing companies."
For instance the Yahoo TheAberdeenKid@yahoogroups.com , started by the Telecom Agents Association, who also is sponsoring a group action class suit and offering help on individual cases by their "legal co-op," started July 6 with over 1500 members. At press time the count is 884, many, perhaps as much as 50%, are not those who actually signed the NorVergence leasing contracts, plus attorneys and staff from the various state and federal agencies.
The message count in the high of August 1688 and to date in January, 616. As the group has gotten smaller, more messages also appear to come from a limited few, who appear almost daily with their opinions.
A full copy of AG Spitzer's press release may be found at:
http://www.oag.state.ny.us/press/2005/jan/jan27a_05.html
Here is his January 13 th (when received ) press release on Irwin Financial:
http://leasingnews.org/PDF/irwin_business_finance_corp_aod.pdf
A full re-cap of the announcements are here:
http://www.leasingnews.org/Conscious-Top%20Stories/Novergence_68.htm
http://www.leasingnews.org/Conscious-Top%20Stories/Novergence_60.htm
----------------------------------------------------------------

More insight, names, and alleged lies in the CyberNET case
woodtv.com
24 Hour News 8 got a copy of newly released court documents in the case against the former information technology company based in Grand Rapids ( Michigan.)
The documents show the government has now officially seized millions in cash from the company's four bank accounts, which each have roughly three-quarters of a million dollars, a baby drop in the bucket for what is alleged.
At least 400 creditors (many are leasing companies) are looking for $60 million, maybe $65 million. Authorities believe they might be able to scrape up $5 million, maybe $10 million, in assets, leaving about $50 million still missing.
New names in the affidavit pop up as well, like Geraldine Watson, the mother of Barton Watson who killed himself in November after a raid of the business on Division Avenue.
It is alleged that Barton and wife Krista were masters at duping creditors. At one point, they secured a $17 million line of credit from Huntington Bank.
It's alleged the company used big names in their ploys, to beef up their numbers to get loans.
In one case, The CyberNET Group claimed a $1.3 million contract with Lockheed Martin. But, the aerospace company's books show they bought a couple computers and batteries for about $9,000 from CyberNET - a CyberNET exaggeration of $1,290,000.
The investigation also surrounds the extravagant furnishings and paintings inside the building on Division Avenue. The paintings were appraised this week, and were deemed fakes.
The Watsons loved wine and enjoyed visiting vineyards in California. Their wine collection, which is comprised of more than 1,400 bottles, is real and worth about $100,000.
The attorney for the estate's trustee, Steve Rayman, says they've had quite a bit of interest in the collection. The bottles are the first of many items to go up for auction.
(Leasing News has asked if bidders need to be present, or bids will be accepted by mail or internet. editor )
---------------------------------------------------------------

Leasing Meetings Open to Non-Members
February 8, 2005
Eastern Association of Equipment Lessors
" Meet and Greet "Luncheon
hosted by Carl Anderson/Phil Casciano
of M & T Bank Philadelphia
For information anyone can contact the EAEL office at 212 809 1602 or email us at amfnyc@eael.org
----
Thursday, February 10, 2005
Arizona Equipment Leasing Association
Time: 4:58 pm
Place: Raven Golf Club (Restaurant Grill Area)
3636 E. Baseline Rd. Phoenix, Az. 85004
602-243-3636
Full details here:
http://leasingnews.org/PDF/05_winter_event..pdf
----
Wednesday, March 2nd 2005
United Association of Equipment Leasing
"Round Table"
from 1:00 pm – 4:30pm
Orange County, California
http://leasingnews.org/PDF/SoCalMarch05Flyer.pdf
-------------------------------------------------------------

Leasing Association Conferences—Spring
April 6-7,2005
National Funding Exhibition Fairmont Hotel
Chicago, IL
(note: ELA will allow a one time conference attendance to a non-member. However, the ability to attend not only the conferences but information from their website is well-worth the membership fee)
http://www.elaonline.org/events/calendar/ataglance.cfm#now
---------------------------------------------------------------
April 14-17,2005
Mills House
Charleston, South Carolina
---------------------------------------------------------------
April 21-24, 2005
Spring Leadership Conference
Doubletree Paradise Valley Resort
Scottsdale, Arizona
----------------------------------------------------------------

May 4-6,2005
Loews Miami Beach Hotel
South Beach, Miami, Florida
for more information, please go here:
http://leasingnews.org/PDF/25AM05_springpgm.pdf
---------------------------------------------------------------
May 12-15,2005
Hyatt Regency Union Station
St. Louis, Missouri
(as more specific information becomes available, we will add it to this page.)
### Press Release #####################

MicroFinancial Incorporated - Company Announces $0.05 Dividend
WOBURN, Mass.--(BUSINESS WIRE)----MicroFinancial Incorporated (NYSE:MFI) announced today that the Board of Directors of MicroFinancial, Incorporated, in a meeting held on January 21, 2005, has voted to pay a dividend of $0.05 per common share, payable on or before February 15, 2005 to holders of record of MFI common stock as of the close of business February 9, 2005. This dividend represents the same amount per common share as the last dividend paid by MFI, in November of 2002.
Richard Latour, President and Chief Executive Officer stated, "I am pleased that we are able to resume the payment of dividends subject to an ongoing review and approval by the Board of Directors on a quarterly basis. The strong cash flow and low leverage of the Company allows us to pay this dividend without jeopardizing our future growth plans."
About Microfinancial
MicroFinancial Inc. (NYSE:MFI), headquartered in Woburn, MA, is a financial intermediary specializing in leasing and financing for products in the $500 to $10,000 range. The company has been in operation since 1986.
MicroFinancial Inc. Richard F. Latour, 781-994-4800
MicroFinancial/Leasecomm previous stories:
http://www.leasingnews.org/Conscious-Top%20Stories/
micro_leasecomm.htm
#### Press Release ####################

Access Financial Solutions Selects EaglePro as its Lease Accounting Management System
NASHUA, N.H., -- Cornerstone Software, a leading provider of lease accounting and asset management software, today announced that Access Financial Solutions, Inc. ("AFS") has selected EaglePro(R) as its enterprise lease accounting system. Located in Hagerstown, Maryland, AFS is a wholly owned subsidiary of JLG Industries, Inc. (NYSE:JLG), the world's leading producer of access equipment (aerial work platforms and telehandlers) and highway-speed telescopic hydraulic excavators.
"The EaglePro lease management system is helping to analyze our financial position and to be more responsive to our customers' inquiries," said Kevin Ramsburg, Vice President and Managing Director for AFS. "Virtually all of our customers enter into leases directly with third party funders. However, we need a system that can accurately and reliably track the accounting aspects of those contracts. With EaglePro, we've been able to streamline and improve the efficiency of these processes."
Upon AFS' selection of the EaglePro system, Cornerstone conducted a business analysis, installed the application, made modifications, converted the lease portfolio and deployed the lease management system within a six month period. Previously, AFS had been utilizing a lease management solution hosted by a third-party application service provider.
Tim Beall, Controller for AFS, views Cornerstone's extensive leasing knowledge as one of the key factors in the decision to deploy EaglePro. "More than any other vendor that we researched, Cornerstone truly understood the accounting principles and the leasing business. That expertise was reflected not only in its ability to configure EaglePro to accommodate our needs, but also to do so while making the transition as smooth as possible within the constraints specified."
Cornerstone's EaglePro system is the industry-standard, asset-based lease accounting system designed to help lessors maximize the long-term value of their assets while adhering to core accounting principles. EaglePro performs all of the accounting functions typically associated with managing a leased asset, including asset and contract management, funding, general accounting, purchasing and customer service.
"When AFS contacted us, they were seeking a reliable vendor with extensive leasing business expertise and proven technology," said John Rindone, chief executive officer, Cornerstone Software. "We are honored to have been able to work with their organization and to provide a complete solution that has helped it improve its lease management operations. This project further illustrates Cornerstone's ability to deliver lease accounting solutions based on EaglePro technology, under aggressive deadlines. It is a testament to our leasing expertise and dedication to doing whatever it takes to help our customers succeed."
To learn more, contact Cornerstone Software at (603) 595-7480, or visit http://www.cornerstonesoftware.com.
About JLG Industries, Inc.
JLG Industries, Inc. is the world's leading producer of access equipment (aerial work platforms and telehandlers) and highway-speed telescopic hydraulic excavators. The Company's diverse product portfolio encompasses leading brands such as JLG(R) aerial work platforms; JLG, SkyTrak(R), Lull(R) and Gradall(R) telehandlers; Gradall excavators; and an array of complementary accessories that increase the versatility and efficiency of these products for end users. JLG markets its products and services through a multi-channel approach that includes a highly trained sales force and utilizes a broad range of marketing techniques, integrated supply programs and a network of distributors in the industrial, commercial, institutional and construction markets. In addition, JLG offers world-class after-sales service and support for its customers. JLG's manufacturing facilities are located in the United States, Belgium, and France, with sales and service operations on six continents. For more information, visit http://www.jlg.com.
About Cornerstone Software
Launched in 1986, Cornerstone Software is a privately held company headquartered in Nashua, NH. Cornerstone develops, markets, and sells EaglePro, a true asset-based lease accounting software solution, as well as application development tools for the HP NonStop(TM) computing platform. While both product lines are distinct, Cornerstone combines its extensive application development experience and leasing expertise to create next generation lease accounting products that deliver the highest level of value, performance and functionality to its customers. Cornerstone's products are distributed through International distributors, value-added resellers and direct marketing efforts. For more information, please visit http://www.cornerstonesoftware.com.
Cornerstone Software Contacts: Editorial Contact: John Rindone, CEO Ron Desjardins, Brainium (603) 595-7480 Ext. 214 (603) 624-2800 Ext. 205 Mike Friedman, VP, Product Management/Leasing (603) 595-7480
SOURCE Cornerstone Software
### Press Release #####################

CFNB Reports Second Quarter 2005 EPS of $0.18
"...The decrease in other income to $3.4 million during the second quarter of fiscal 2005 primarily reflects a significant decrease in income from leases reaching their end of term during the quarter, offset by an increase in other fee income..."
http://www.calfirstbancorp.com/
IRVINE, Calif)----California First National Bancorp (NASDAQ:CFNB) ("CalFirst Bancorp") today announced net earnings of $2.1 million for the second quarter ended December 31, 2004, a 16% decrease from net earnings of $2.5 million for the second quarter of fiscal 2004. Diluted earnings per share for the second quarter decreased 18% to $0.18 per share, compared to $0.22 per share for the second quarter of the prior year. For the six months ended December 31, 2004, net earnings were down 23% to $3.7 million, compared to $4.8 million for the first six months of fiscal 2004. Diluted earnings per share were $0.32 for the first six months of fiscal 2005, down 26% from $0.43 per share reported for the same period of fiscal 2004. The larger decrease in diluted earnings per share than in net earnings reflects the impact of a greater number of fully-diluted shares during the period.
For the second quarter ended December 31, 2004, gross profit of $8.3 million was down 6% from the second quarter of the prior year. This reflected a $289,000 increase in net direct finance and interest income, which was offset by an $807,000 decrease in other income. The increase in net direct finance and interest income to $4.9 million resulted from higher yields earned on the Company's liquid investments, despite a decrease in average balances, while direct finance income was up only slightly, as an increase in average balances offset lower yields earned on the investment in capital leases. No provision for lease losses was made during the second quarter of fiscal 2005, compared to $45,000 during the same quarter of the prior year, as the overall level of reserves required did not increase during the period. The decrease in other income to $3.4 million during the second quarter of fiscal 2005 primarily reflects a significant decrease in income from leases reaching their end of term during the quarter, offset by an increase in other fee income.
For the six months ended December 31, 2004, gross profit of $15.8 million decreased 8% from $17.2 million reported for the same period of the prior year. This decrease was primarily due to a $1.4 million decrease in other income resulting from significantly lower income from leases reaching their end of term. Total direct finance and interest income increased slightly to $9.6 million, as higher interest and investment income earned on liquid investments offset lower direct finance income resulting from lower yields earned, despite an increase in average balances. No provision for lease losses was made during the first six months of fiscal 2005, compared to $123,000 for the six-month period of the prior year, as the volume of problem credits decreased, offsetting any provision related to growth in the investment in capital leases.
Full SEC filing/press release here:
http://www.sec.gov/Archives/edgar/data/803016/
000080301605000002/cfnbex99q205.htm
California First National Bancorp S. Leslie Jewett, 949-255-0500 ljewett@calfirstbancorp.com
#### Press Release ####################


ACQUISITION OPPORTUNITY: Great opportunity for a successful lease marketing executive or a company interested in expanding in vendor leasing. Company develops full service private label vendor programs for major manufacturers. Founder is retiring, will retain lease portfolio and is receptive to providing some owner financing. For more info, click here.
Contact: Bruce Kropschot at (772) 234-4544 or bkropschot@kropschot.com
Kropschot Financial Services has arranged the sale of over 140 equipment leasing and specialty finance businesses in the past 19 years. www.kropschot.com
Pasternak Joins ATEL Leasing
Phil Litchenstein, Senior Vice President and National Sales Manager of ATEL Leasing Corporation, announced the hiring of Dana Pasternak as Vice President of Capital Markets. His responsibilities in this position will include acquiring assets from sources such as leasing companies, brokers, banks, and other financial institutions for ATEL's portfolio. The assets to be acquired will be low-tech equipment, subject to true leases with high quality credits. Pasternak has over thirty years experience in the equipment leasing and commercial finance industry. From 1998-2004, he was a Managing Director with the Direct Syndications unit of Fleet Capital Leasing. From 1996-1998, Pasternak was Senior Vice President of Banc One Leasing, responsible for setting up and managing its East Coast originations activities. From 1993-1995, he started up and managed its middle market leasing business for NYNEX Credit Company. Prior to NYNEX, Pasternak was with Security Pacific Leasing/Banc of America Leasing for 16 years.
Litchenstein said, "Dana is a great asset for us on the East Coast; he has a wealth of deal experience, knows virtually everyone in the business and enjoys a great reputation."
ATEL Leasing Corporation, a wholly owned subsidiary of ATEL Capital Group, works closely with investment-grade companies in the United States, Europe, and Asia to structure creative financing solutions for the leasing of business-necessary equipment. Each lease transaction is customized to preserve cash resources and optimize accounting and tax planning objectives.
Some of the types of equipment in ATEL's nearly $2 billion portfolio are: aircraft, communications equipment, machine tools, materials handling equipment, off-shore marine vessels, medical equipment, tractors, trailers, helicopters, and various types of manufacturing equipment.
### Press Release #####################

U.S. Bancorp Equipment Finance Names New Account Executive
HOUSTON, TEXAS – U. S. Bancorp Equipment Finance has named Max M. Isa as an account executive for its machine tool finance group operating from Houston, Texas.
Isa has worked in the financial services industry since 1987 including Financial Federal Credit, Inc., Citigroup, Orix Credit Alliance, Inc. and General Electric Capital Corporation.
"We were faced with the challenge to find a suitable replacement when Bob Burgin decided to retire after many successful years with U.S. Bancorp Equipment Finance. Max has 13 years of dedicated service in the machine tool marketplace and is well thought of in the industry. We are pleased to have someone of Max' experience, knowledge and professionalism join our team," said Philip Meyer, regional vice president of U.S. Bancorp Equipment Finance. Isa holds a bachelor's degree from the University of Southern Mississippi.
U.S. Bancorp Equipment Finance, Inc., one of the largest bank-affiliated equipment finance companies in the nation, has been providing quality equipment finance solutions for more than 30 years. It is a major funding source for companies in virtually every industry sector nationwide. The machine tool finance group offers manufacturers and vendors flexible and competitive lease financing for metal cutting, fabrication and plastics manufacturing equipment.
U.S. Bancorp (NYSE: USB), with assets of $195 billion, is the 6th largest financial services holding company in the United States. The company operates 2,370 banking offices and 4,620 ATMs, and provides a comprehensive line of banking, brokerage, insurance, investment, mortgage, trust and payment services products to consumers, businesses and institutions. U.S. Bancorp is home of the Five Star Service Guarantee which assures customers of certain key banking benefits and services or customers will be paid for their inconvenience. U.S. Bancorp is the parent company of U.S. Bank. Visit U.S. Bancorp on the web at usbank.com.
Sites of Reference:
http://www.usbank.com
CONTACT:
Teri Charest
U.S. Bancorp
Phone Number: 612-303-0732
Fax Number: 612-303-0735
#### Press Release ####################


World Leasing Yearbook 2005
ISBN:184374 142 3
Pages: 524
Edition: 26th
Directory Contacts: 4,400 Companies

Price: $250.00

The only annually-updated international reference book for the asset financing and leasing industry available. The new 26th edition includes the latest market trends, over 100 authoritative articles and reports on the leasing software and IT market, an exclusive ranking of the top 50 leasing markets by size worldwide with feature profiles from Africa to Venezuela PLUS a directory of over 4,400 companies.
To order call +44 (0) 20 7779 8999 or toll free in the US +1 800 437 9997 to receive your 10% discount. You can also order on line at
http://www.euromoney-yearbooks.com
News Briefs---
World Leaders Welcome High Turnout in Iraq
http://www.nytimes.com/aponline/international/AP-Iraq-World-View.html
On election day, elation and payback
http://www.usatoday.com/news/world/iraq/
2005-01-30-iraq-voters_x.htm
Federal Reserve Is Expected to Continue Raising Rates
http://www.nytimes.com/pages/business/index.html
DALLAS - SBC Communications Inc. confirms it has agreed to acquire AT&T Corp. for roughly $15 billion in stock.
Pulitzer Inc. Sells Its Newspapers
http://www.stltoday.com/stltoday/news/stories.nsf/stlouiscitycounty/
story/4E327AB7DBEFC88986256F9A00190C16?OpenDocument&
Headline=Lee+Enterprises+buys+Pulitzer
Power still out for 230,000 in Georgia storm
http://www.mercurynews.com/mld/mercurynews/10768591.htm
Clint Eastwood Wins Major Pre- Oscar Award
http://news.yahoo.com/news?tmpl=story&u=/nm/
20050130/en_nm/leisure_eastwood_dc_3
---------------------------------------------------------------

California Nuts Briefs---
Once invincible Governator sees popularity dip
http://www.sfgate.com/cgi-bin/article.cgi?file=/news/archive/
2005/01/30/state1453EST0026.DTL
----------------------------------------------------------------

"Gimme that Wine"
Michael Mondavi creates new luxury wine company
http://www.decanter.com/news/61025.html
'US to outdrink France in wine consumption'
http://www.bday.co.za/bday/content/direct/
1,3523,1798282-6078-0,00.html
The Wine Group Wins Coveted Industry Award
http://www.mysan.de/international/article30832.html
---------------------------------------------------------------

This Day in American History
1734- Birthday of Robert Morris, Signer of the Declaration of Independence, the Articles of Confederation and the Constitution. He was only one of two men who signed all three documents. He was the country's first "Superintendent of Finance. The Robert Morris Association, formed by the Bankers Association, honors him. He was born at Liverpool, England, and died May 7, 1806, at Philadelphia, PA.
http://www.robert-morris.com/
1752 -The profession ceremony for Sister St. Martha Turpin was held at Ursuline Convent in New Orleans, LA. She was the first American-born woman to become a nun in the Catholic Church. She was born in Illinois, and entered the Uruline Convent in 1748. She began her novitiate on July 2,1749, and made her profession of faith this day in 1752. She died on November 20, 1761, at the age of 30.
http://www.ursulineneworleans.org/history.htm
http://www.accesscom.net/ursuline/
http://new-orleans.travelape.com/attractions/
old-ursuline-convent/index.html
1795-Wounded by the sharp criticism of his colleagues, Alexander Hamilton resigned his post as the Secretary of the Treasury. During his run as the first U.S. Treasury Secretary, Hamilton put his conservative stamp on the young nation's finances, establishing a national bank and a tax-based system to fuel the repayment of national and foreign debts. Hamilton also pushed for the Federal government to assume full responsibility for debts incurred by the states during the Revolutionary War. However, Hamilton's Federalist ardor was a frequent target for controversy. He also saw the brewing of the wars in Europe and growing interest in European powers interest in the America's, which was not a popular view with a country that wanted to remain isolationist.
1848-John C. Fremont is court martialed. An outstanding military leader and abolitionist, known for being ahead of his time, he sided with the wrong political group. He was later pardoned by President Polk, but he resigned his commission. The Gold Rush made him a multimillionaire, where he moved to New York, became actively involved in politics and ran for president to be defeated by Democrat James Buchanan because of his anti-slavery views. He was appointed a general by President Lincoln, but got into political trouble again by proclaiming freedom for all slaves in military campaigns he was winning ( it was before the emancipation doctrine ).In 1864, he was again considered for the Republican presidential nomination. Popular but controversial, Frémont decided that his bid for the office would cause division within the party. He retired from public life and returned to the West. From 1878 to 1883, Frémont held public office again as appointed governor of the territory of Arizona . Just months before his death on July 13, 1890, Congress granted him a pension, acknowledging the importance of Frémont's early explorations of the West.
http://memory.loc.gov/ammem/today/jan31.html
1851-San Francisco Orphan's Asylum, first in California founded.
1863- The first Union regiment in the Civil War made up of African-American soldiers was the 1 st Regiment, South Carolina Volunteers, organized in the summer of 1862 by Major General David Hunter. Since there was no authority at that time for its muster into federal service, it was disbanded then reorganized in October 1862 and mustered into federal service at Buford, SC, on January 31, 1863. Its designation was changed on February 8, 1864, to the 33 rd U.S. Colored Infantry.
1865-The controversy of free slaves continued and it was not until this day the U.S. House of Representatives passes the 13th Amendment to the Constitution, abolishing slavery in the United States. It read, "Neither slavery nor involuntary servitude...shall exist within the United States, or any place subject to their jurisdiction." When the Civil War began, President Lincoln's professed goal was the restoration of the Union. But early in the war, the Union began keeping escaped slaves rather than returning them to their owners, so slavery essentially ended wherever the Union army was victorious. In September 1862, Lincoln issued the Emancipation Proclamation, freeing all slaves in areas that were still in rebellion against the Union. This measure opened the issue of what to do about slavery in border states that had not seceded or in areas that had been captured by the Union before the proclamation. In 1864, an amendment abolishing slavery passed the Senate but died in the House as Democrats rallied in the name of states' rights. The election of 1864 brought Lincoln back to the White House and significant Republican majorities in both houses, so it appeared the amendment was headed for passage when the new Congress convened in March 1865. Lincoln preferred that the amendment receive bipartisan support--some Democrats indicated support for the measure, but many still resisted. The amendment passed 119 to 56, seven votes above the necessary two-thirds majority. Several Democrats abstained, but the 13th Amendment was sent to the states for ratification, which came in December 1865. With the passage of the amendment, the institution that had indelibly shaped American history and had started the Civil War was eradicated.
1874 -Jesse James gang robs train at Gads Hill MO.
http://www.rosecity.net/trains/picture4.html
1892 – Birthday of Eddie Cantor (Edward Israel Iskowitz) ('banjo eyes': actor, singer: If You Knew Susie like I Know Susie, Alabamy Bound, Dinah, Ida, Makin' Whoopee, Ma He's Makin' Eyes at Me; died Oct 10, 1964)
http://www.eddiecantor.com/
1872- Zane Grey (original name Pearl Grey), American dentist and prolific author of tales of the Old West, was born at Zanesville, OH. Grey eventually wrote more than 80 books that were translated into many languages and sold more than 10 million copies. The novel Riders of the Purple Sage (1912) was the most popular. In 1886, he graduated with a degree in dentistry and moved to New York to begin his practice. Grey's interest in dentistry was half-hearted at best, and he did not relish the idea of replicating his father's safe but unexciting career path. Searching for an alternative, Grey decided to try his hand at writing; his first attempt was an uninspiring historical novel about a family ancestress. At that point, Grey might well have been doomed to a life of dentistry, had he not met Colonel C. J. "Buffalo" Jones in 1908, who convinced Grey to write Jones' biography. More importantly, Jones took him out West to gather material for the book, and Grey became deeply fascinated with the people and landscape of the region. Grey's biography of Jones debuted in 1908 as The Last of the Plainsmen to little attention, but he was inspired to concentrate his efforts on writing historical romances of the West. In 1912, he published the novel that earned him lasting fame, Riders of the Purple Sage . Like the equally popular Owen Wister novel, The Virginian (1902), the basic theme of Riders revolves around the transformation of a weak and effeminate easterner into a man of character and strength through his exposure to the culture and land of the American West. Grey's protagonist, the Ohio-born Bern Venters, spends several weeks being tested by the rugged canyon country of southern Utah before finding his way back to civilization. Venters, Grey writes, "had gone away a boy-he had returned a man." Though Riders of the Purple Sage was Grey's most popular novel, he wrote 78 other books during his prolific career, most of them Westerns. He died in 1939, but Grey's work continued to be extraordinarily popular for decades to come, and by 1955, his books had sold more than 31 millions copies around the world. With the possible exception of Riders , today Grey's books are little read, and most modern readers find them insufferably pompous, moralizing, and sentimental. Grey died Oct 23, 1939, at Altadena, CA.
1907-Birthday of trombonist Benny Morton, born New York City, New York.
http://www.centrohd.com/biogra/m1/benny_morton_b.htm
http://www.jazzprofessional.com/interviews/Benny%20Morton_1.htm
1905 -- American novelist/short story writer John O'Hara born, Pottsville, Pennsylvania.
http://www.ncteamericancollection.org/litmap/ohara_john_pa.htm
http://oharas.com/directory/johnohara.html
1911 - Tamarack, CA, was without snow the first eight days of the month, but by the end of January had been buried under 390 inches of snow, a record monthly total for the U.S.
1914- Jersey Joe Walcott, boxer born Arnold Raymond Cream at Merchantville, NJ. Walcott lost a heavyweight title fight to Joe Louis in 1947 but then defeated Ezzard Charles to win the title in 1951 after losing to him twice before. At 37 years of age, he was the oldest man to win the heavyweight crown. Died at Camden, NJ., Feb 27,1994.
1915—Trumpet player Bobby Hackett birthday, perhaps best known for his solo in "String of Peals" with Glenn Miller. He later became much more known as a Dixieland coronet player in the Dixieland revival of the 1950's. He died in 1976.
http://www.libertyhall.com/bobby.html
http://spaceagepop.com/hackett.htm
1915-American television host Garry Moore was born Thomas Garrison Morfit at Baltimore, MD. His best-known shows were "I've Got a Secret" (1952-67) and "To Tell the Truth" (1969-76). He gave Carol Burnett her break on TV when he made her a regular on "The Garry Moore Show." He died Nov 28, 1993, at Hilton Head Island, SC.
http://www.museum.tv/archives/etv/M/htmlM/mooregarry/
mooregarry.htm
1919- Jackie Roosevelt Robinson, Baseball Hall of Fame infielder born at Cairo, GA. Robinson was a star athlete at UCLA and an officer in the US Army during World War II. In Oct, 1945, Branch Rickey of the Brooklyn Dodgers signed Robinson to a contract to play profes­sional baseball, thereby breaking the sport's unofficial, but firm, color line. Robinson proved to be an outstand­ing player who endured unimaginable racial taunts and still excelled. He won Rookie of the Year honors in 1947 and was the National League's Most Valuable Player in 1949. He led the Dodgers to six pennants and a World Series championship in 1955. Inducted into the Hall of Fame in 1962. Died at Stamford, CT, Oct 24, 1972.
1921-Birthday of tenor Mario Lanza, billed as the successor to Enrico Caruso, born in Philadelphia, PA. There were predictions that he would become the greatest tenor of his time, perhaps even of the century. But his unreliability, destructive temper tantrums and a penchant for overeating, then going on frantic diets destroyed his career. Lanza died of a heart embolism in 1959 at age 38. Mario Lanza's 1951 film "The Great Caruso" is reported to have grossed more than five-million dollars. And two of his '50s recordings, "Be My Love" and "The Loveliest Night of the Year," sold more than a million copies each.
http://www.rense.com/excursions/lanza/
1923 – Birthday of Norman Mailer (Pulitzer Prize-winning novelist: The Armies of the Night; Miami and the Siege of Chicago, The Executioner's Song, The Naked and the Dead, An American Dream) Born Long Branch, New Jersey
http://www.iol.ie/~kic/ http://www.americanlegends.com/authors/norman_mailer.html
http://www.wiredforbooks.org/normanmailer/
1928- Scotch tape was developed by Richard Drew of the 3M Company.
1931 – Birthday of Ernie (Ernest) Banks (Baseball Hall of Famer: Chicago Cubs [all-star: 1955-1962, 1965, 1967, 1969/NL Baseball Writer's Award: 1958, 1959]; 512 home runs; over 40 in a single season five times; record five grand slams [1955], 47 home runs [1958] most ever hit by a shortstop)
http://www.baseballhalloffame.org/hofers_and_honorees/
hofer_bios/banks_ernie.htm
1936 - The radio show, "The Green Hornet" was introduced by its theme song, "The Flight of the Bumble Bee". The show was first heard on Detroit, Michigan's WXYZ radio, lasting for 16 years. "The Green Hornet" originated from the same station the "The Lone Ranger" was performed on. The title character in "The Green Hornet" was really named Britt Reid, who was supposed to be the great nephew of John Reid, the Lone Ranger. Both series were created by George Trendle and Fran Striker.
http://members.aol.com/meow103476/greenhornet.html
1936-Birthday of singer Marvin Junior (The Dells), Harrell, AR
http://www.themightydells.com/
http://www.fantasyjazz.com/html/dells_bio.html
http://www.epinions.com/content_59435355780
1936-Birthday of trombonist Garnett Brown, Memphis, TN Composer, arranger, and trombonist, Garnett earned his B.S. in music at the University of Arkansas at Pine Bluff, and went on to study film scoring and electronic music at UCLA. His numerous performances and recordings include those with Herbie Hancock, Lionel Hampton, Manhattan Transfer, Quincy Jones, Billy Taylor, Chick Corea, Freddie Hubbard, and Dizzy Gillespie. He has co-ordinated, conducted, arranged, composed, and performed music for numerous feature films and television programs, including Roots: Second Generation, A Soldier's Story , and Fat Man and Little Boy . He has received numerous awards, including the first place trombone prize in the Downbeat Reader's Poll in 1967 and 1974. BMI has honored him twice, with the Jazz Pioneers Award in 1984 and the Contribution to American Music Recognition Award in 1990. In 1988 he played with the Dizzy Gillespie Orchestra in an East Coast and European tour. Recently Brown was the orchestrator, arranger, and conductor of the score for the film Harlem Nights ; he also worked as music co-ordinator on a feature film with Michel Legrand, and participated in a lecture / demonstration and concert with Billy Taylor for the Washington, D.C. National Association of Jazz Educators. He presently teaches at UCLA in the Music Department, plus is a well-known studio musician.
1937-Birthday of American composer Philip Glass, Baltimore, MD.
http://www.philipglass.com/
1940- the first Social Security check was issued. Ida May Fuller of Ludlow, VT, received the first monthly retirement check in the amount of $22.54. Ms Fuller had worked for three years under the Social Security program (which had been established by legislation in 1935). The accumulated taxes on her salary over those three years were $24.75. She lived to be 100 years and collecting $22,888 in Social Security benefits.
1944-Birthday of blues harmonica player Charlie Musselwhite, born Kosciusko, Mississippi
http://www.charlie-musselwhite.com/memphis.htm
http://www.rosebudus.com/musselwhite/
1945 -- US: Army Private Eddie Slovik shot for desertion, the first since the civil war. Gen. Dwight D. Eisenhower, supreme allied commander, personally ordered the execution during the closing days of World War II to deter other potential deserters. The story of his execution was made into a motion picture with actor Martin Sheen in the role of Private Slovik.
http://www.jewishvirtuallibrary.org/jsource/biography/Slovik.html
http://www.amazon.com/exec/obidos/tg/detail/-/6302161401/
103-0205572-2897419?v=glance#product-details
1947 –Birthday of (Lynn) Nolan Ryan (baseball: pitcher: NY Mets [World Series: 1969], California Angels [all-star: 1972, 1973, 1975, http://www.charlie-musselwhite.com/memphis.htm 1977, 1979], Houston Astros [all-star: 1981, 1985], Texas Rangers [all-star: 1989]; record for career strike outs [5,714] and no-hitters [7])
1948 -- J. D. Salinger's short story "A Perfect Day for Banana Fish" appears in The New Yorker. The earliest mention of the "Glass" family.
http://www.biblion.com/litweb/biogs/salinger_j_d.html
http://members.aol.com/jdsletters/index.html
1949- the first "Soap Opera" on daytime television was "These Are My Children," by Irna Phillips, which was aired between 5 and 5:15pm every weekday from January 21 to February 25, 1949, by NBC from Chicago, IL.
1949 - The temperature at San Antonio, TX, plunged to a record low of one degree below zero. Helena MT reached 42 degrees below zero.
1950- George Mikan, center for the Minneapolis Lakers, was chosen the greatest basketball player of the half-century by a national poll of sportswriters.
1951—Top Hits
My Heart Cries for You - Guy Mitchell
Tennessee Waltz - Patti Page
A Bushell and a Peck - Perry Como & Betty Hutton
The Shot Gun Boogie - Tennessee Ernie Ford
1951- rock vocalist Phil Collins was born in London. He joined the art-rock group Genesis in 1970 as drummer, replacing John Mayhew. Collins became the lead vocalist for Genesis after the group's front man, Peter Gabriel, left in 1974. With Collins fronting the band, Genesis began to score hit singles, starting with "Follow You, Follow Me" in 1978. Collins, while remaining with Genesis, started a solo career in 1982. His first album, "Face Value," sold two-million copies. He's had numerous single hits as well, including such chart- toppers as "Against All Odds," "One More Night," "Sussudio" and "Separate Lives," a 1986 duet with Marilyn Martin.
1951 – Birthday of Harry Wayne Casey (musician: keyboard, singer: group: KC and the Sunshine Band: Do It Good, Queen of Hearts, Rock Your Baby, Get Down Tonight, That's the Way [I Like It], [Shake, Shake, Shake] Shake Your Booty, I'm Your Boogie Man, Keep It Comin' Love, Please Don't Go) Born Hialeah, Florida
http://discomuseum.com/KCSunshineBand.html
http://www.harrywaynecasey.com/
1952-Birthday of harmonica player Paul deLay, Portland, Oregon
http://www.cascadeblues.org/NWBlues/PauldeLay/PauldeLay.htm
http://www.pauldelay.com/about.ihtml
http://www.mnblues.com/review/delaylive.html
http://home.europa.com/~damray/welcome.html
1958 -"Jackpot Bowling" premieres on NBC with Leo Durocher as host
1958- The first successful US satellite. Although launched four months later than the Soviet Union's Sputnik , Explorer reached a higher altitude and detected a zone of intense radiation inside Earth's magnetic field. This was later named the Van Allen radiation belts. More than 65 subsequent Explorer satellites were launched through 1984.
1959—Top Hits
Smoke Gets in Your Eyes - The Platters
Donna - Ritchie Valens
The All American Boy - Bill Parsons
Billy Bayou - Jim Reeves
1960-Jimmy Jones' "Handy Man" enters the R&B chart, soon to be #3. The song is written and produced by Otis Blackwell. James Taylor will make it a #4 pop hit in 1977. Jimmy Jones' "Handy Man" enters the R&B chart, soon to be #3. The song is written and produced by Otis Blackwell. James Taylor will make it a #4 pop hit in 1977.
1961- a test of Project Mercury spacecraft accomplished the first US recovery of a large animal from space. Ham, the chimpanzee, successfully performed simple tasks in space.
1961- the first Commander of a combat ship who was African-American was Lieutenant Commander Samuel Lee Gravely, Jr., of Richmond, VA, who on January 31, 1961, assumed command of the destroyer escort U.S.S. Falgout, one of the vessels of Escort Squadron 5 on duty with the barrier Pacific force. The ship had a crew o f150 and 13 officers.
1962-U.S. Admiral Samuel L. Gravely becomes the first Black person to achieve flag rank, rear admiral. In September 1976, Vice Admiral Gravely assumed command of the Third Fleet. During 1978-80, he was Director of the Defense Communications Agency. Vice Admiral Samuel L. Gravely, Jr., retired from the Navy on 1 August 1980.
http://www.raaheroes.com/military/navy/gravely.htm
http://www.history.navy.mil/photos/pers-us/uspers-g/s-gravly.htm
http://www.aaregistry.com/detail.php3?id=1250
1963 -- Secretary of Defense Robert McNamara declares:
"The war in Vietnam is going well & will succeed."
1966 - A blizzard struck the northeastern U.S. When the storm came to an end, twenty inches of snow covered the ground at Washington D.C.
1967—Top Hits
I'm a Believer - The Monkees
Tell It Like It Is - Aaron Neville
Georgy Girl - The Seekers
There Goes My Everything - Jack Greene
1968-As part of the Tet Offensive, Viet Cong soldiers attack the U.S. Embassy in Saigon. A 19-man suicide squad seized the U.S. Embassy and held it for six hours until an assault force of U.S. paratroopers landed by helicopter on the building's roof and routed them. The offensive was launched on January 30, when communist forces attacked Saigon, Hue, five of six autonomous cities, 36 of 44 provincial capitals, and 64 of 245 district capitals. The timing and magnitude of the attacks caught the South Vietnamese and American forces off guard, but eventually the Allied forces turned the tide. Militarily, the Tet Offensive was a disaster for the communists. By the end of March 1968, they had not achieved any of their objectives and had lost 32,000 soldiers and had 5,800 captured. U.S. forces suffered 3,895 dead; South Vietnamese losses were 4,954; non-U.S. allies lost 214. More than 14,300 South Vietnamese civilians died. While the offensive was a crushing military defeat for the Viet Cong and the North Vietnamese, the early reporting of a smashing communist victory went largely uncorrected in the media and this led to a great psychological victory for the communists. The heavy U.S. casualties incurred during the offensive coupled with the disillusionment over the earlier overly optimistic reports of progress in the war accelerated the growing disenchantment with President Johnson's conduct of the war. Johnson, frustrated with his inability to reach a solution in Vietnam announced on March 31, 1968, that he would neither seek nor accept the nomination of his party for re-election. As reported earlier, after leaving office he retired to his ranch in Texas and shortly died a broken man as his political influence and popularity was nil.
1968-John Fred and his Playboy Band's "Judy in Disguise" and the American Breed's "Bend Me, Shape Me" are certified gold. Neither group came even close to selling that many records with any other release
1968 -- A Seattle (Washington) City Council hearing concludes that there are no legal means to curb hippies in the U-District.
http://www.seattletimes.com/centennial/october/outrage.html
1971 -- The Winter Soldier Hearings begin in a Howard Johnson's motel in Detroit. Sponsored by the group Vietnam Veterans Against the War, the hearings are an attempt by soldiers who have served in Vietnam to publicize U.S. conduct in the war. The veterans testify that the My Lai massacre was not an isolated incident & that American troops have committed atrocities. More than 100 veterans, in fact, testify to brutal US acts. Oregon Senator Mark Hatfield will enter the Winter Soldier hearings into the Congressional Record but, otherwise, the proceedings capture little attention.
http://www.prairienet.org/vvaw/
1971- the first sport played on the moon was golf. Astronaut Alan Bartlett Sheppard, Jr. commander of Apollo 14, used a six-iron to hit a golf ball on the moon. In the lunar gravity, the ball kept going until it was far out of sight.
1972-Joan Baez claims a gold record for her album "Any Day Now," which was made up solely of songs by Bob Dylan. The LP went gold three years after its release.
1975-- Barry Manilow's "Mandy" goes gold. Originally titled "Brandy," Manilow changed it at the recording studio.
http://www.ionicom.com/songs/mandy.htm
http://www.barrynet.com/
http://www.barrynet.com/discography.html
1975—Top Hits
Mandy—Barry Manilow
Please Mr. Postman - Carpenters
Laughter in the Rain - Neil Sedaka
Fire - Ohio Players
(I'd Be) A Legend in My Time - Ronnie Milsap
1981-Female disco duo A Taste of Honey enter the soul chart with a disco remake of Kyu Sakamoto's 1963 hits Number One hit, "Sukiyaki." The latter peaks at Number One on the soul chart. It makes it to the pop chart in March and climbs to #3
1982-US male Figure Skating championship won by Scott Hamilton
http://cbs.sportsline.com/u/page/cbs/talent/hamilton.htm
1982 - A snowstorm struck Missouri, Illinois and Indiana. Twenty- five inches of snow at Greenville IL, located east of Saint Louis, paralyzed the community. The storm left 4000 motorists stranded for two days
1983—Top Hits
Down Under - Men at Work
Africa - Toto
Sexual Healing - Marvin Gaye
Talk to Me - Mickey Gilley
1985 - John Fogerty, formerly of Creedence Clearwater Revival, returned to A&M recording studios in Hollywood, California to perform his first 'live' performance in 14 years when he performed in a video called "Rock and Roll Girls".
http://www.johnfogerty.com/main.php
http://www.delafont.com/music_acts/John-Fogerty.htm
http://www.rollingstone.com/artists/bio.asp?oid=1648&cf=1648
1985 - The last Jeep, the workhorse vehicle that enjoyed a successful home coming from World War II, rolled off the AMC assembly line at the plant in Toledo, Ohio. Army chief, George Marshall, said the Jeep was, "America's greatest contribution to warfare.
http://www.armyjeepparts.com/
1986- rock star John Cougar Mellencamp, was honored by the Indiana Senate in a resolution praising his music and loyalty to the state. Mellencamp is a native of Seymour, Indiana. " Jeep is now trademarked to Chrysler Corporation's Jeep-Eagle Division.
http://www.mellencamp.com/
1987 - Madonna's record, "Open Your Heart", took over the #2 spot on the pop charts, right behind "At This Moment" by Billy Vera and The Beaters. A week later, "Open Your Heart" would become Madonna's fifth #1 hit since 1983. She had record 11 consecutive singles in the Top 10, the most for any female artist.
1988 - Thirty-one cities in the central and northeastern U.S. reported new record high temperatures for the date, with many occurring during the early morning hours. Temperatures in western New York State reached the 60s early in the day. Strong northerly winds in the north central U.S. produced wind chill readings as cold as 60 degrees below zero in North Dakota.
1993- Michael Jackson provided the half-time entertainment at the Super Bowl in Pasadena, California. He sang three of his hits - "Jam," "Billie Jean" and "Black or White" - paused to deliver a peace message, then performed "Heal the World." Garth Brooks sang the US national anthem to open the game.
1988 - Super Bowl XXII (at San Diego): Washington Redskins 42, Denver Broncos 10. The score at the end of the first quarter: Broncos 10, Redskins 0. The score one quarter later: Redskins 35, Broncos 10. In that 2nd quarter Redskins' QB Doug Williams (MVP) tossed a 70-yard TD pass to WR Ricky Sanders and a 50-yard pass setting up another TD. He threw a 27-yard TD pass to WR Gary Clark, an 8-yard TD pass to TE Clint Didier and handed off to RB Timmy Smith, who ran 58 yards for another TD. That one quarter so inspired the Redskins, the Broncos never had another chance. Tickets: $100.00.
1988-- Ritchie Valens's brother and sister visited for the first time the place where Valens, Buddy Holly and the Big Bopper died in a plane crash on February 3rd, 1959. They also visited the Surf Ballroom in Clear Lake, Iowa, where Valens made his last appearance hours before the tragedy.
1990- McDonald's Corporation opened its first fast-food restaurant in the Soviet Union.
1991 - Saudi Arabia claimed the border town of Khafji had been captured from invading Iraqi forces.
1991—Top Hits
The First Time - Surface
Gonna Make You Sweat (Everybody Dance Now) - C & C Music
Factory featuring Freedom Williams
Sensitivity - Ralph Tresvant
Forever's as Far as I'll Go - Alabama
1992 - Trans World Airlines Inc., or TWA, filed for bankruptcy protection.
1993- The Dallas Cowboys defeated the Buffalo Bills, 52-17, to win Super Bowl XXVII. The Cowboys victory came three seasons after they won just one game and marked their return to elite status in the NFL under coach Jimmy Johnson. Michael Jackson provided the half-time entertainment at the Super Bowl in Pasadena, California. He sang three of his hits - "Jam," "Billie Jean" and "Black or White" - paused to deliver a peace message, then performed "Heal the World." Garth Brooks sang the US national anthem to open the game.
1994 - German luxury car-maker BMW announced the purchase of Rover from British Aerospace, ending nearly a century of independent mass car production in Britain.
1996- Corel purchased WordPerfect Corporation from Novell on this day in 1996. Once the best-selling word processor, WordPerfect had steadily declined in popularity throughout the '90s, until the WordPerfect suite of office applications held less than twenty percent of the market. It relied more on the keyboard and typist considered it very fast. Novell had purchased WordPerfect in 1994, in an unsuccessful attempt to combat Microsoft's growing dominance in the consumer software field. Word was much easier to use, quick to learn, and as its product developed, it become more stable and incorporate many features of Word Perfect. As Netscape had 80% of the browser market, and Word Perfect at one time, Microsoft by 1998 turned the percentages around.
1996- Center Dale Hawerchuk of the St. Louis Blues became the 23 rd player in NHL history to score 500 regular-season goals. Hawerchuk tallied as the Blues beat the Toronto Maple Leafs, 4-0. He retired in 1977 with 518 goals and 891 assists, good for 1409 points, 10 th on the all-time list.
1997- David Bowie became the first musician to raise funds through a bond offering. Prudential Insurance bought $55-million of Bowie bonds, which were to be paid out of future earnings from his songs. The singer got his 55-million up front and Prudential received a 7.9 per cent annual return on its investment.
1997 -- Four "Critical Mass" protesters were arrested and five police officers "injured" when police attack a peaceful bicycle protest in downtown Seattle, Washington. Critical Mass, started in San Francisco in 1992, then spread to other cities since, and claims there no have no leaders.
http://archives.seattletimes.nwsource. http://members.aol.com/MitsuAvaco/critmas2.htm com/cgi-
http://www.critical-mass.org/
1998-The "Come Together" benefit concert is held at a small New Jersey shore theatre. The show was a benefit for the family of Sgt. Patrick King, a Long Branch, NJ, police officer killed in the line of duty in the fall of 1997. The show was a 3 1/2 hour jam which featured Bruce Springsteen, Jon Bon Jovi, Southside Johnny, Little Steven and a host of New Jersey musicians. It was a practical E Street Band reunion, with Max Weinberg, Danny Federici and Clarence Clemons joining in. The show featured tunes such as "Tenth Avenue Freezeout," "Backstreets," "Livin' On A Prayer," "Thunder Road," "You Give Love A Bad Name" and "Born To Run."
1999 - Super Bowl XXXIII (at Miami): Denver Broncos 34, Atlanta Falcons 19. Broncos' QB John Elway (MVP) completed 18 of 29 passes for 336 yards and one TD -- and ran three yards for another score. Play of the game: Elway to Rod Smith for a 90-yard touchdown. Tickets: $325.00.
Superbowl Champions This Date
1988 Washington Redskins ( Washington 42, Denver 10 )
1993 Dallas Cowboys ( Dallas 52,Buffalo 17 )
1999 Denver Bronco ( Denver 34, Atlanta 19 )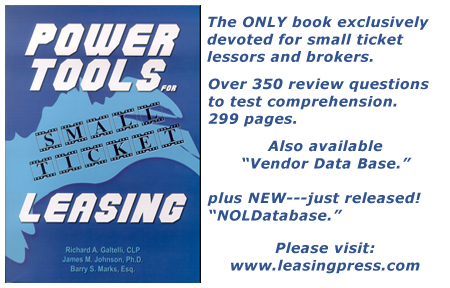 PASSING
Passer Rating
Highest Passer Rating, Career (40 attempts)
127.8
Joe Montana, San Francisco, 4 games
122.8
Jim Plunkett, Oakland-L.A. Raiders, 2 games
112.8
Terry Bradshaw, Pittsburgh, 4 games
Attempts
Most Passes Attempted, Career
152
John Elway, Denver, 5 games
145
Jim Kelly, Buffalo, 4 games
122
Joe Montana, San Francisco, 4 games
Most Passes Attempted, Game
58
Jim Kelly, Buffalo vs. Washington, XXVI
50
Dan Marino, Miami vs. San Francisco, XIX
Jim Kelly, Buffalo vs. Dallas, XXVIII
49
Stan Humphries, San Diego vs. San Francisco, XXIX
Neil O'Donnell, Pittsburgh vs. Dallas, XXX
Completions
Most Passes Completed, Career
83
Joe Montana, San Francisco, 4 games
81
Jim Kelly, Buffalo, 4 games
76
John Elway, Denver, 5 games
Most Passes Completed, Game
32
Tom Brady, New England vs. Carolina, XXXVIII
31
Jim Kelly, Buffalo vs. Dallas, XXVIII
29
Dan Marino, Miami vs. San Francisco, XIX
Neil O'Donnell, Pittsburgh vs. Dallas, XXX
Kurt Warner, St. Louis vs. New England, XXXVI
Most Consecutive Completions, Game
13
Joe Montana, San Francisco vs. Denver, XXIV
10
Phil Simms, N.Y. Giants vs. Denver, XXI
Troy Aikman, Dallas vs. Pittsburgh, XXX
9
Jim Kelly, Buffalo vs. Dallas, XXVIII
Neil O'Donnell, Pittsburgh vs. Dallas, XXX
Steve McNair, Tennessee vs. St. Louis, XXXIV
Completion Percentage
Highest Completion Percentage, Career (40 attempts)
70.0
Troy Aikman, Dallas, 3 games, (80-56)
68.0
Joe Montana, San Francisco, 4 games (122-83)
64.0
Tom Brady, New England, 2 games (75-48)
Highest Completion Percentage, Game (20 attempts)
88.0
Phil Simms, N.Y. Giants vs. Denver, XXI (25-22)
75.9
Joe Montana, San Francisco vs. Denver, XXIV (29-22)
73.5
Ken Anderson, Cincinnati vs. San Francisco, XVI (34-25)
Yards Gained
Most Yards Gained, Career
1,142
Joe Montana, San Francisco, 4 games
1,128
John Elway, Denver, 5 games
932
Terry Bradshaw, Pittsburgh, 4 games
Most Yards Gained, Game
414
Kurt Warner, St. Louis vs. Tennessee, XXXIV
365
Kurt Warner, St. Louis vs. New England, XXXVI
357
Joe Montana, San Francisco vs. Cincinnati, XXIII
Longest Pass Completion
85
Jake Delhomme (to Muhammad), Carolina vs. New England, XXXVIII (TD)
81
Brett Favre (to Freeman), Green Bay vs. New England, XXXI (TD)
80
Jim Plunkett (to King), Oakland vs. Philadelphia, XV (TD)
Doug Williams (to Sanders), Washington vs. Denver, XXII (TD)
John Elway (to R. Smith), Denver vs. Atlanta, XXXIII (TD)
Average Gain
Highest Average Gain, Career (40 attempts)
11.10
Terry Bradshaw, Pittsburgh, 4 games (84-932)
9.62
Bart Starr, Green Bay, 2 games (47-452)
9.41
Jim Plunkett, Oakland-L.A. Raiders, 2 games (46-433)
Highest Average Gain, Game (20 attempts)
14.71
Terry Bradshaw, Pittsburgh vs. Los Angeles, XIV (21-309)
12.80
Jim McMahon, Chicago vs. New England, XX (20-256)
12.43
Jim Plunkett, Oakland vs. Philadelphia, XV (21-261)
Touchdowns
Most Touchdown Passes, Career
11
Joe Montana, San Francisco, 4 games
9
Terry Bradshaw, Pittsburgh, 4 games
8
Roger Staubach, Dallas, 4 games
Most Touchdown Passes, Game
6
Steve Young, San Francisco vs. San Diego, XXIX
5
Joe Montana, San Francisco vs. Denver, XXIV
4
Terry Bradshaw, Pittsburgh vs. Dallas, XIII
Doug Williams, Washington vs. Denver, XXII
Troy Aikman, Dallas vs. Buffalo, XXVII
Had Intercepted
Lowest Percentage, Passes Had Intercepted, Career (40 attempts)
0.00
Jim Plunkett, Oakland-L.A. Raiders, 2 games (46-0)
Joe Montana, San Francisco, 4 games (122-0)
1.25
Troy Aikman, Dallas, 3 games (80-1)
1.33
Tom Brady, New England, 2 games (75-1)
Most Attempts, Without Interception, Game
45
Kurt Warner, St. Louis vs. Tennessee, XXXIV
36
Joe Montana, San Francisco vs. Cincinnati, XXIII
Steve Young, San Francisco vs. San Diego, XXIX
Steve McNair, Tennessee vs. St. Louis, XXXIV
35
Joe Montana, San Francisco vs. Miami, XIX
Most Passes Had Intercepted, Career
8
John Elway, Denver, 5 games
7
Craig Morton, Dallas-Denver, 2 games
Jim Kelly, Buffalo, 4 games
6
Fran Tarkenton, Minnesota, 3 games
Most Passes Had Intercepted, Game
5
Rich Gannon, Oakland vs. Tampa Bay, XXXVII
4
Craig Morton, Denver vs. Dallas, XII
Jim Kelly, Buffalo vs. Washington, XXVI
Drew Bledsoe, New England vs. Green Bay, XXXI
Kerry Collins, N.Y. Giants vs. Baltimore, XXXV
3
By ten players