Exp. only, 1 Southeast, 1 West Coast
Looking to Expand Your Career
Base Salary & Commission
resumes to : dmitchem@ifsc.com
www.ifsc.com
Stable, profitable independent lessor, 30 years in business,
Chicago suburbs
Friday, June 22, 2012

Today's Equipment Leasing Headlines

Archives June 22, 2004
BSB Moves into New Digs,
---Expands "Risk Adjusted" Program
Classified Ads---Controller
New Hires---Promotions
Classified Ads---Help Wanted
Cartoon—Latest Stock News
Late Fees
by Tom McCurnin, Esq.
Best Performing Credit Unions
New Poetry Book by Barry Marks, Esq.
Highest Paid/Lowest Paid US Bank CEO's in 2011
Ranked by Size of Bank Assets
GreatAmerica Leasing by Tony Golobic
The Secret of Our Success
Back Office Companies
Flat-Coated Retriever/Newfoundland Mix
Englewood, Colorado Adopt-a-Dog
Open Positions at Leasing Funders/Various Locations
Brave/To Rome with Love
21 Jump Street/Mirror Mirror/Keyhole
Movie/DVD Reviews by Fernando Croce
News Briefs---
Moody's Downgrades Hit Five of Six Largest U.S. Banks
Mortgage Rates slip on Europe and fall on the Fed
Dewey & LeBoeuf Creditors to Hire $1,055-an-Hour Lawyer
The Caisse invests $5 million in Finloc 2000, Monteral Leasing Co.
KeyBank to complete NY branch acquisitions July 13
Billions of Dollars in Play Over Health Care Law
Verizon shakes up smartphone pricing
$1.36: What it costs to charge iPad for a year
NBC News Faces Shift in Television Dominance
No soup for you!
Broker/Funder/Industry Lists | Features (collection)
Top Ten Stories Chosen by Readers | Top Stories last six months

You May Have Missed
SparkPeople--Live Healthier and Longer
Sports Briefs---
Baseball Poem
California Nuts Briefs
"Gimme that Wine"
This Day in American History
SuDoku
Daily Puzzle
GasBuddy
Weather, USA or specific area
Traffic Live----
######## surrounding the article denotes it is a "press release" and was not written by Leasing News nor information verified, but from the source noted. When an article is signed by the writer, it is considered a "by line." It reflects the opinion and research of the writer. It is considered "bias" as it is the writer's viewpoint.
ELLEN MICHELE STERN, ATTORNEY
Southern California

Free initial consultation
Nationwide network of providers and client base.
Twenty-six years of leasing expertise, ranging from front-end transactional through collections, equipment & judgment recovery. Results-oriented
Phone: 951.443.4000 or email:leaselaw@msn.com
California Finance Lenders' License specialist


Please send Leasing News to a colleague and ask them to subscribe.
We are Free!!! and no registration, just email address.

[headlines]
--------------------------------------------------------------

Archives June 22, 2004
BSB Moves into New Digs,
---Expands "Risk Adjusted" Program


As business continues to increase, BSB Leasing, Inc., after ten years in the same Denver, Colorado location has relocated to new and larger facilities. The new address is 6 Inverness Court East, Suite 125 Englewood, Colorado 80112.
BSB Leasing, Inc. is a direct funder and syndicator serving lease brokers nationwide since 1982.
"The new location will allow BSB to continue hiring additional staff in the short term and will give us additional capacity to add staff in both the sales areas and in administration, "
Don Myerson, president, said. "The need for additional space and facilities is a direct result of growth achieved by introducing BSB Direct Finance a direct funding option for brokers, in addition to our traditional syndication programs.
"For 20 years known primarily as a 'Super Broker' added a direct funding program in early 2003 that offered an application only product up to $50,000, "he explained.
After the initial success of this product, in April, 2004 BSB Leasing decided to expand its direct funding offerings to include a "risk adjusted" credit philosophy designed to approve a broader spectrum of credits.
BSB is now approving application only transactions up to $50,000 and transactions up to $100,000 for a single lessee for credits that fall into an A, B and C category with rates designed to match the quality of the credit.
"We're able to handle a wide variety of credits and transactions," Myerson said.
Additional changes at BSB Leasing, Inc. include long time Vice-President of Broker Services, Bruce Zwillinger moving into a new role as head of the Commercial Group handling commercial transactions from $50,000 to $1,000,000.

Skip Wehner, formerly Vice-President of Administration at Granite Financial before joining BSB in December, 2002 as Vice-President of Business Development takes over all sales responsibility for our broker network.
Phone Us:
800.945.3372 ​or 303.329.0227
Fax Us:
800.338.5225 or 303.329.0240
www.bsbleasing.com




[headlines]
--------------------------------------------------------------
Classified Ads---Controller


(These ads are "free" to those seeking employment or looking
to improve their position)
Port St Lucie, FL
20+ yrs exp. commercial collection/late stage specialist.
Prefer to work from home based office or transfer to Sarasota areamichaelgalan@comcast.net | Resume
Free Posting for those seeking employment in Leasing:
http://www.leasingnews.org/Classified/Jwanted/Jwanted-post.htm
All "free" categories "job wanted" ads:http://www.leasingnews.org/Classified/Jwanted/Jwanted.htm

[headlines]
--------------------------------------------------------------
New Hires---Promotions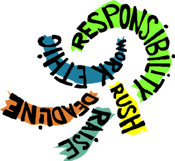 Lou Altobelli, Jr joins CIT Vendor Finance healthcare equipment financing group in Illinois. "He will focus on originating vendor financing programs and assisting manufacturers and resellers of healthcare equipment in financing programs for their clients. Altobelli previously worked for U.S. Bank Equipment Finance, where he served as vice president of Business Development for the Vendor Finance Group. Prior to the Business Development role, he was national sales manager. He also worked at GE Healthcare Financial Services as manager of Strategic Alliances for GE Ultrasound and at American Express Business Finance as vice president of Sales for Healthcare Finance." Northern Illinois University BS Mgmt, Management (1978 – 1980) Activities and Societies: Delta Upsilon Fraternity
http://www.linkedin.com/pub/lou-altobelli/9/492/a9b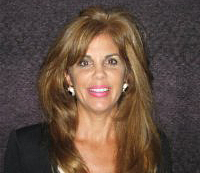 Doreen Cropp joins CIT Vendor Finance healthcare equipment financing group in Illinois. "She will focus on originating vendor financing programs and assisting manufacturers and resellers of healthcare equipment in financing programs for their clients. She previously worked for U.S. Bank Equipment Finance, where she was vice president of Business Development for Healthcare and Technology." Prior she was vice president USBEF/US Bancorp Oliver-Allen Technology Leasing (2007-2008), vice-president, Citigroup (2003-2007), vice president HPSC (GE) (@001-2003), president, Centaur Financial Services (1992-2001), district manager, AT&T Eaton Financial (1990-1993), Vice-President, Capital Lease (1991-1992), regional sales manager, Lease First, (1988-1990).Security Pacific National Bank Officer Program Graduate, Banking - Finance (1977 – 1988) Activities and Societies: Security Pacific National Bank, Officer Candidate Program (1985 - 1986) Worked in over 30 branch offices learning all aspects of banking operations, Assistant Manger/Operations Officer (1986 - 1987) Supervised tellers, note department, ans statements department, Assistant Manager/Accounts and Loan Representatives (1987 - 1988) Sold commercial loans, real estate and consumer loans.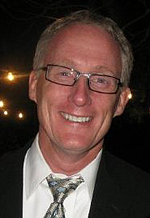 John Gundersen joins Marlin Business Services commercial equipment National Accounts Finance Group as "Business Development Manager within the National Accounts Finance Group, providing additional expertise to Marlin's leadership position in the telecommunications industry." Previously he was regional channel manager, TAMCO (January, 2010; director sales operations, January, 2008, manger inside sales, January, 2007, partner development manager, February, 2004), business development management, Nextira One (2000-2004), sales manager, Williams Communications (1997-2000), sales manager, Williams (1997-2000), account representative, Bell Atlantic Meridia Systems (1992-1995).University of St. Thomas (TX) MBA, Finance (1983 – 1986) Clarion University of Pennsylvania BS, Accounting/Marketing (1978 – 1982). http://www.linkedin.com/pub/john-gundersen/0/a8a/459
John Pack joins CIT Vendor Finance healthcare equipment financing group in Philadelphia. "He will focus on originating vendor financing programs and assisting manufacturers and resellers of healthcare equipment in financing programs for their clients. Pack was with Key Equipment Finance, where he served as VP of Business Development for its Global Healthcare Vendor Services division. Prior to this role he was at USXL/EverBank as director of Relationship Management and Business Development." BS, Finance (1976 – 1980) Activities and Societies: Baseball Team - 4 years
http://www.linkedin.com/pub/john-pack/10/a5a/118

Nella Schwarz joins Ecologic Vendor Services as Director, Sales and Business Development, Vendor Programs-Latin America. Previously she was strategic accounts sales director, Avaya Financial services/CIT Group (August, 1996-January, 2012), sales and marketing director, Mexico City, GE Capital (August, 1984-July, 1995). Universidad de Lima BA
http://www.linkedin.com/pub/nella-schwarz/7/175/451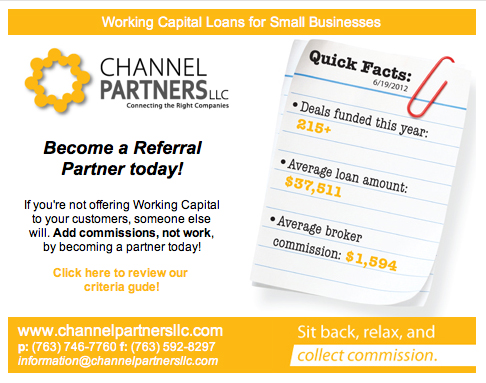 [headlines]
--------------------------------------------------------------
Leasing Industry Help Wanted


Sales
Privately-held lessor/broker is looking to expand
its Orange County and San Diego origination teams
with experienced reps ready for a change.
We offer clients a variety of traditional banking products including our 0% APR credit card. Our marketing efforts enhance both end user and vendor sales strategies, including proprietary technology,
direct mail, and trade show support.
Make the move today - click this link for more details.
Dallas-Fort Worth
Seasoned Leasing professional, experienced in 3rd party generated business. Must be highly ethical, self starter with a good understanding of financials and able to produce immediately and consistently. Generous commissions paid and benefits after initial trial period.
Please submit resume to ron.mitchell@bancleaseacceptance.com
Contact: Ron Mitchell 214-615-0667 direct
Exp. only, 1 Southeast, 1 West Coast
Looking to Expand Your Career
Base Salary & Commission
resumes to : dmitchem@ifsc.com
www.ifsc.com
Stable, profitable independent lessor, 30 years in business,
Chicago suburbs
For information on placing a help wanted ad, please click here:
http://www.leasingnews.org/Classified/Hwanted/Hwanted-post.htm

Please see our Job Wanted section for possible new employees.
[headlines]
--------------------------------------------------------------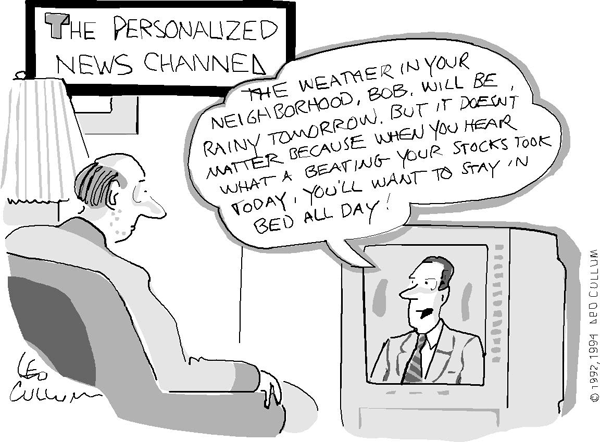 [headlines]
--------------------------------------------------------------
Late Fees
by Tom McCurnin, Esq.
Barton, Klugman & Oetting
Los Angeles, California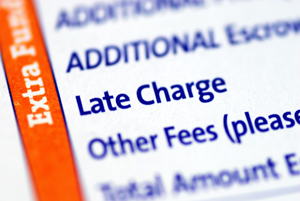 1. Generally, throughout the United States, late fees are an issue of contract law. If the contract is valid, then the amount of the late fees will be upheld.
2. Many lessees argue that the amount of the late fees is unfair, or "unconscionable." Decisions are all over the map on this issue. Suffice to say that I have yet to find a case which says that the typical late fee charge 5-10% of the actual late payment is unconscionable. On larger deals, we try to get an opinion of debtor's counsel and there is a plethora of law that if the borrower has advice of counsel, there can be no unconscionability claim. Two of the cases are Adams v. Adams, 603 S.E.2d 273 (Ga. 2004); Roussalis v. Wyoming Medical Center, Inc., 4 P.3d 209 (Wyo.2000).
3. One Supreme Court case holds that late charges are just another form of interest (this would be applicable only to a lease intended as security) and that if the lender is exempt from usury (National Bank or licensed lender), then any late charge is enforceable. So, in California on a lease intended as security, if the lender is licensed, it would appear that any interest rate should fly. In other states where no commercial contract is subject to usury, then any rate should also be fine.
4. There are a couple of cases out there, most notably Garcia v. Canan 851 F.Supp. 327 (ND Ill. 1994) holding that a 10% late charge on the whole of the delinquent payments (as opposed to a one time assessment against a single discreet late payment) is a penalty.
Another case I've run into is Leasing Services v. Eastern Equipment 11 B.R. 732 (SD WVa. 1981), an awful case which hold that in bankruptcy the court can strip a lease intended as security down to its components, impute a hypothetical interest figure, back off unearned interest, and back off late charges which are accrued to the overall balance as opposed to a one time assessment of a single discreet late payment.
The bottom line to this issue, is that while the lease or contract can say whatever you want for late charges, and it may be enforceable, I would not feel comfortable with an amount over 10% of the actual late payment, and I would not want to aggregate the late charges, e.g., 10% of the whole delinquent balance, which is essentially interest on interest.
In addition, if the lease is a loan (lease intended as security) there are very adverse consequences in bankruptcy, with the court having the authority to back off unearned interest and late charges.
If any of your readers have any questions, or want additional citations (this issue was litigated in a New Jersey Bankruptcy matter), please have them email me directly: tmccurnin@bkolaw.com

Tom McCurnin
Barton, Klugman & Oetting
Los Angeles, California
email: tmccurnin@bkolaw.com
Voice:(213) 621-4000
Fax (213) 625-1832

Visit our Web Site at www.bkolaw.com


Comprehensive personal property tax outsourcing services
We accept file exports and integrate personal property tax information with all lease management or accounting software. No other firm offers the combination of individual attention, software capabilities expertise, "full disclosure" and web port accessibility to information more than we do.

Click here to learn what our clients say about our service
Gary DiLillo, President 440.871.0555 or gary@avptc.com

Send Leasing News to a Colleague. We are free!!!
[headlines]
--------------------------------------------------------------

Best Performing Credit Unions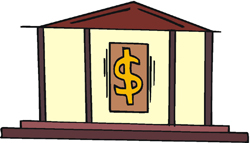 Giving both community and regional banks competition, credit unions have been growing in granting both consumer loans and business loans, as well as several are in the direct equipment leasing marketplace, and a few accept local lease brokers.
In a state breakout, Texas accounts for the most institutions placing in the top 50 best performing credit unions with eight: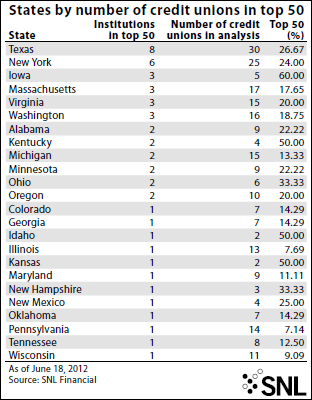 The chart of the top 50 best performing credit unions was compiled by SNL Financial with the metrics used: ROAA, net charge-offs to average loans, operating expenses as a percent of operating revenue, delinquent loans as a percent of total loans, market growth and net interest margin as a percent of average assets.
Top spot belongs to Melrose Credit Union. "The institution, which consists of its one location in the heart of Queens, is led by Treasurer and CEO Alan Kaufman, who was preceded at the post by his father and whose grandfather helped establish Melrose in 1922," SNL reports, likening it to a successful run family business. "The company has grown its loan book year over year in every year going back to 1995, the earliest year for which SNL has data, and it has experienced positive net worth growth each year over the same period. For the 12-month period ended March 31, Melrose demonstrated 15.6% loan growth compared to 2.1% in aggregate for all U.S. credit unions."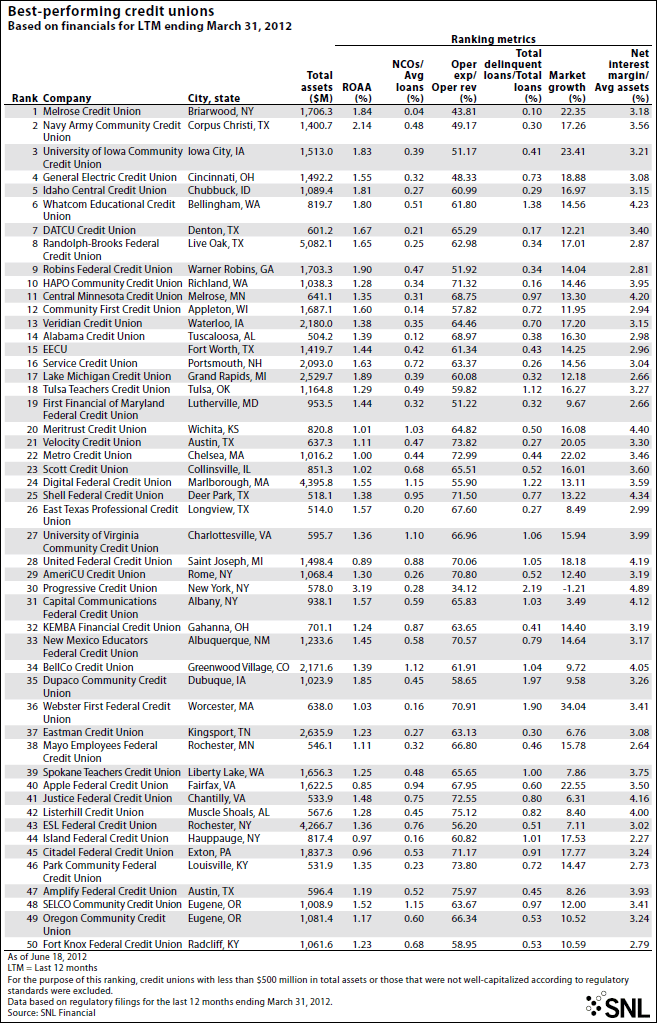 [headlines]
--------------------------------------------------------------

New Poetry Book by Barry Marks, Esq.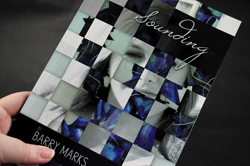 Sounding is a father's journey from loss to grief and to healing. Leah Ellen Marks passed away too young, at the age of 17, as a result of a car accident caused by an impaired driver. By exploring the emotions brought to the surface after her death, Barry Marks shares with readers how he survived the experience with sadness, anger, humor, and spirituality.
"The pages of Sounding are accessible to anyone who has lost a loved one. These poems are not one-sided odes to his lost daughter; they are insightful and inspiring lyrics for the living who have survived tragedy."
The book is sold out at Amazon at this time, but available direct from the publisher for $15.95
http://negativecapabilitypress.bigcartel.com/product/i-sounding-i-by-barry-marks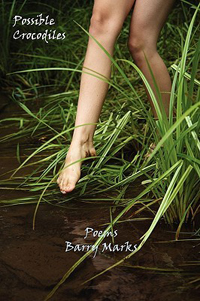 Possible Crocodiles, Book of the Year for 2010 (Alabama Poetry Society) is available at Amazon.

Amazon: About the Author
Barry Marks is a Birmingham attorney whose poetry, fiction, articles and essays have been published in nearly 100 journals, magazines and periodicals over the last 30 years. Mr. Marks was 1998 Alabama State Poetry Society Poet of the Year and his chapbook, There is Nothing Oppressive as a Good Man, won the Society's 2003 Morris Chapbook Competition. His full-length collection, Possible Crocodiles, won the Society's Book of the Year Award in 2010. A member of the Big Table Poets, his work is featured in that group's anthologies, Poems from the Big Table and Einstein at the Odeon Cafe. He is a past president of the Alabama State Poetry Society and a former Board member of the Alabama Writer's Conclave.
Leasing News in 2009 named Barry Marks one of the 25 top influential Industry Contributors:
Barry Marks--He was the original National Association of Equipment Leasing Broker's attorney and a very forward thinking, bright attorney, practical businessman. He helped the organization grow along with Joe Bonanno, CLP, and many excellent volunteers. I serve on the NAELB Board and his advice and counsel helped us move forward each year. He is one of only three people to earn the Bill Granieri award.
Send Leasing News to a colleague and ask them to subscribe.
We are Free!
[headlines]
--------------------------------------------------------------
Highest Paid/Lowest Paid US Bank CEO's in 2011
Ranked by Size of Bank Assets
By Kiah Lau Haslett and Fatima Afzaal and Sabri Sisman
SNL Financial

Bank CEO compensation packages may look as hefty as in years past, but there are more strings binding pay to performance and restricting or deferring monetary rewards for years at a time.
Banks are increasingly shifting toward nonequity incentive plan compensation and outlining strategic and performance goals a CEO must fulfill. Shareholder scrutiny throughout a prolonged challenged earnings environment has caused pay beyond base salary to be rerouted into company stock that must vest, and many companies are eliminating wholly discretionary cash bonuses.
JPMorgan Chase & Co.'s Jamie Dimon topped SNL's list of highest-paid CEOs for all asset sizes, earning $23.1 million in salary, bonus, stock and option awards, pension, and perks for 2011, up 11% from 2010, according to SNL data gathered from 2012 proxy forms. JPMorgan is the largest bank in the U.S. by total assets. Wells Fargo & Co.'s John Stumpf came in second with $19.8 million; his $2.8 million base salary was larger than Dimon's $1.4 million, but Dimon's $17 million in stock and option awards dwarfed Stumpf's $12 million. Richard Fairbank, CEO of Capital One Financial Corp., came in third with $18.7 million in pay, $18.5 million of which was stock and options award with no recorded base salary.

"Generally, in pay levels for executives, salaries are up modestly," said George Paulin, chairman and CEO of compensation consultants Frederic W. Cook & Co. Paulin has worked with the boards of super-regional and national banks.
But compensation plans are becoming less discretionary for CEOs and other senior executives, he said. Companies are increasingly awarding stock options with longer vesting periods, in lieu of cash bonuses, and those bonuses are calculated with formulaic incentive plans that emphasize strategic and financial goals. These bonuses, often denoted as long-term incentive plans, have three-year payout periods or other mandatory deferred holding periods, and a portion is usually placed into company stock. So even though pay may seem outsized, falling share prices can wipe out millions of dollars of net worth; failure for stock to appreciate means CEOs can experience greater losses from stock that outweigh other pay.
"With performance-based long-term incentive plan, the onus is on management and the board compensation committees to set goals that make sense in terms of linking paid delivery to performance, and that's a tough job," said Paulin. "There's much more accountability through the say-on-pay advisory voting. They're very concerned with that."
While say-on-pay votes are nonbinding, companies wish to avoid the black eye associated with shareholder discontent. Instead, boards engage in a dialogue with shareholders about what they do and do not like about compensation. Additionally, when "that battle line happens" and shareholders voice dissatisfaction over compensation, "a lot of management teams and compensation committees realize they haven't been clear enough in their proxies [about] the connection between pay and performance," said Peter Miterko, managing director at Pearl Meyer & Partners, a compensation firm that had done work and research in the banking space.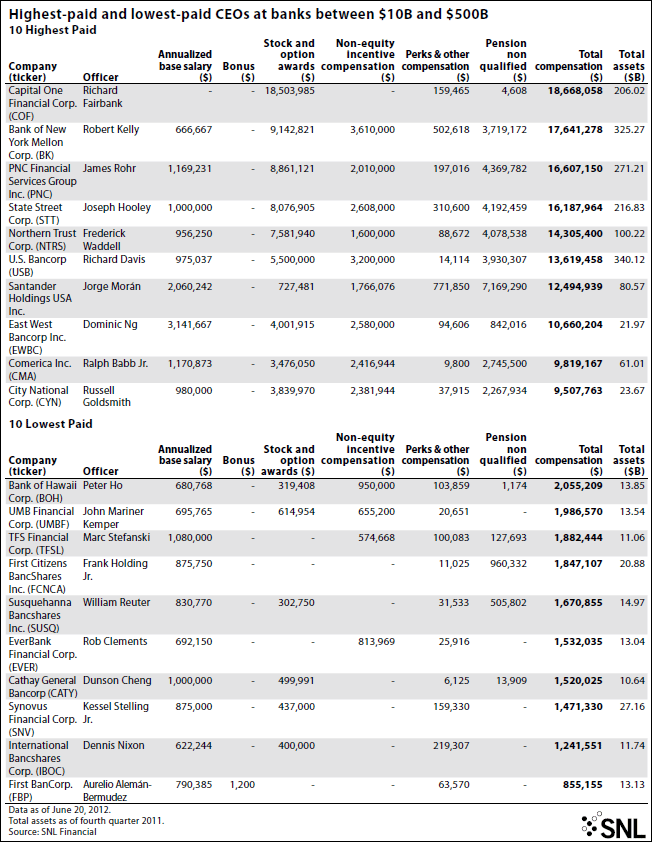 Regulators and shareholders have effectively pressured banks to design pay packages that deter excessive risk-taking. These changes and practices trickled their way from the largest banks to comparatively smaller banks — anywhere between $10 billion and $500 billion — this proxy season, Miterko said. These banks could be "reading the handwriting on the wall" to establish practices ahead of possible regulator requirement, if they have not already been individually required.
PNC Financial Services Group Inc.'s James Rohr received $6.8 million in incentive compensation in 2011, according to the company's proxy. Of that, $2 million was awarded in cash and $4.8 million was an equity-based long term award. The proxy said at least 50% of executive compensation should be tied to equity, deferred over multiple years and subject to additional performance hurdles and adjustments for risk management; Rohr's was 60%. The proxy also notes 2011 pay represented a reduction in performance from 2010's compensation. SNL's tally of his compensation includes perks and other compensation and a nonqualified pension, and at $16.6 million, Rohr had the third-highest compensation of CEOs at banks with assets of between $10 billion and $500 billion.
At Synovus Financial Corp., executives received no bonuses in 2011 for the fifth consecutive year, according to the company proxy. CEO Kessel Stelling Jr.'s compensation was $1.5 million, with a base salary of $875,000 and no bonus or nonequity incentive compensation, according to SNL data. The proxy notes executive compensation is below peers. The long-term incentive program is paid entirely with equity, and the bank's declining stock price means outstanding options are underwater and outstanding restricted stock units have declined in value. Synovus had the third-lowest CEO compensation of banks with between $10 billion and $500 billion in assets, according to SNL data.
Banks $10 billion in assets and below have also changed pay practices to appease shareholders, said Mike Point, a senior vice president at Blanchard Consulting, a consulting firm that works with banks below $10 billion. Companies are using stock options less and emphasizing restricted stock and stock units. He said the move was because options took on the appearance of being awards worth more than the value those individuals brought to the company, at least from shareholders' perspectives, while restricted stock was not as dilutive to shareholders while still imparting equity commensurate with executives' contribution. He pointed out compensation varies across the board with banks of assets less than $10 billion, not only because of asset size but location and lines of business.
Compensation for Roger Taylor, CEO of $6.59 billion Capital Bank Financial Corp., was $13.8 million in 2011. His pay tops the $3.4 million paid to Gerard Host, CEO of $9.73 billion Jackson, Miss.-based Trustmark Corp. Capital Bank is in the process of an initial stock offering, and $12.5 million of Taylor's pay was in stock and option awards.
On the other end was Santa Barbara, Calif.-based Pacific Capital Bancorp, a formerly troubled bank that is now the target of an acquisition with Union Bank NA, a subsidiary of Mitsubishi UFJ Financial Group Inc. Since the company's recapitalization Aug. 31, 2010, CEO Carl Webb elected to receive no pay — salary or incentive-based compensation — and instead receives compensation from GJF Financial Management through a management fee arrangement with Ford Financial Fund LP, where he is a senior principal. Ford Financial is the parent company of SB Acquisition Co. LLC, according to a company proxy.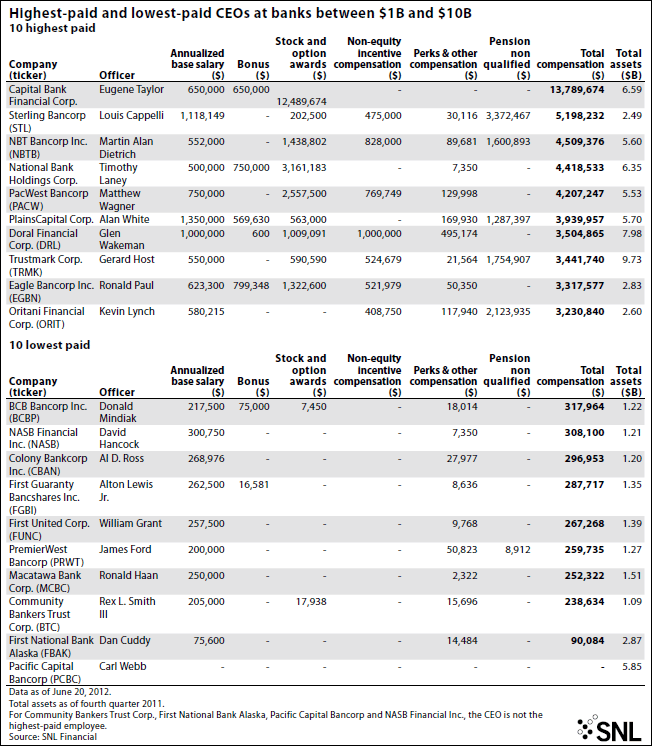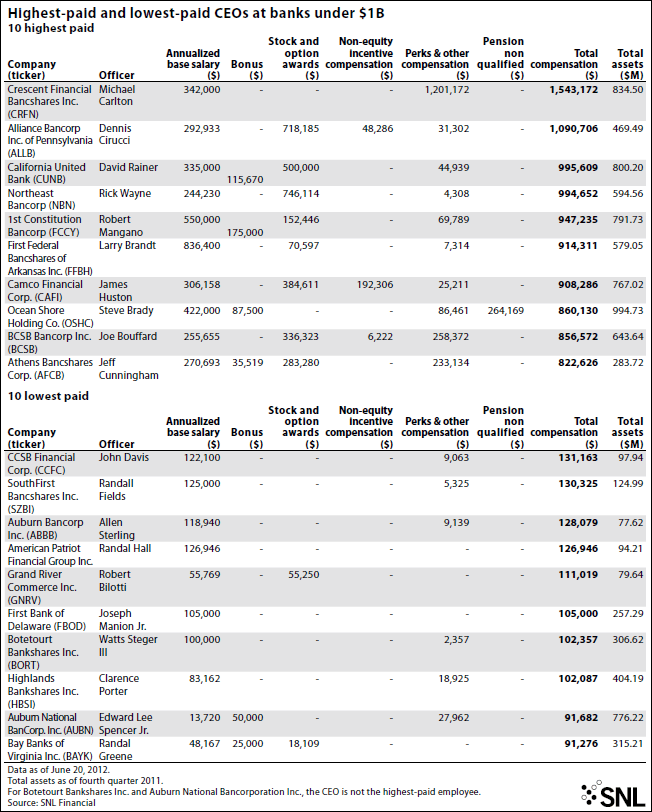 [headlines]
--------------------------------------------------------------
The Secret of Our Success
by Tony Golobic, GreatAmerica Leasing




"Tony Golobic of GreatAmerica Leasing Corp. is the leader of a very successful company that has kept a relatively low profile. GreatAmerica has had an exceptional record of growth. In 2009 they reached $1 billion in assets, and in the 2009 Monitor 100 survey they reported 2008 origination volume of $430.9 million, a tremendous volume for an independent small ticket vendor leasing company. They were one of the few leasing companies that was able to tap the securitization market in 2009. The company has always been very conservative in its credit approvals, financing and accounting, areas that have derailed a number of their competitors."
- Bruce Kropschot, The Alta Group; Leasing News Advisory Board Member

This is a new series to highlight companies who have been successful, why, and their recommendations to you.

Tony Golobic
Chairman and Founder of GreatAmerica Leasing

It has been 38 years since I came across my first equipment finance transaction. Since then our industry has been good to me. Although much has changed during these years, the industry today remains vibrant and a good place to grow one's career. Not only has our industry grown significantly, but it became much more complex. At the same time, it seems, much of the industry became commoditized. I never wanted to be a part of a commoditized business; there just doesn't seem to be much value and staying power in a business based on lowest rates and easiest credit. Anyone can do that. I also don't think one can build lasting market leadership based on lowest pricing and easiest credit; there is always going to be another fool willing to push rates even lower.
I wanted to be a part of a company that would build a lasting market leadership by aspiring to standards of excellence so high in everything it does it would have no competition. This was our vision 17 years ago when we started GreatAmerica Leasing Corporation and this remains our vision today. This was not only our vision, but it was also our reason for starting GreatAmerica. Every day, we make another step on our quest for excellence. Like perfection, excellence is a continuous process, a worthy goal to aspire to and a vision that fills one with pride. I am so thankful that today we have 314 "GreatAmericans" who share our pride.
This vision required a structure that would maximize human potential; one that would continuously engage each and every member of our GreatAmerica team no matter how large we become. Our strong belief in the potential of people provided the philosophical backdrop for an evolution that was to come. At GreatAmerica, we don't have managers and we don't have executives. We have leaders. Every "GreatAmerican" is responsible for managing herself or himself. At GreatAmerica, I am not the only one losing sleep thinking, worrying and dreaming of GreatAmerica; there are 313 other "GreatAmericans" who also are thinking, worrying and dreaming of GreatAmerica.
To this end, we transformed our organization into a team-based structure. Our organization chart looks a little different than most; it has our customers (dealers and smaller lessors) at its center, like a sun, surrounded and orbited by our teams, which in turn are supported by our senior leadership. We drew this organizational chart to constantly remind us of who makes us successful; our customers. The idea was to establish teams of cross-trained individuals with intimate knowledge of their customers, and these teams would be responsive to their myriad needs.
The scalability of the team structure also preserved the intimate, small-company feel as GreatAmerica expanded. Teams of empowered individuals rising to their potential and making informed decisions continue to benefit our customers today. Everyone at GreatAmerica participates in a bonus structure that integrates personal and company goals to help grow GreatAmerica and reward individual accomplishments. Our people have a great degree of autonomy in creating their own personal fulfillment. This, in turn, fuels our high retention rates and internal satisfaction levels which translate directly into a positive and consistent customer relationship building. We want our customers to say "wow" when they get off the phone with us. We call this the GreatAmerica Experience.
We also define our customer a little differently than most financing companies. We resolved that the equipment dealers/leasing brokers are our customers and that the lessee is the customer of the dealer/broker. The dealer/broker, our customer, puts food on our family tables. This foundation guides our prospecting and marketing efforts and has engendered great trust with our customers. Not all equipment dealers, just like not all leasing brokers, are the right customers for us. We want just the best ones; the ones who have long-term vision, who want to build strong and lasting relationships with their customers and with us. We used to work with a large number of brokers, but 80% of our business was done with just a handful. That didn't work well and we pared the number down. We will continue to focus on this process with the goal of doing an increased amount of business with a smaller number of brokers. It's a matter of finding the right brokers with the right vendor programs with whom we can develop strong and lasting relationships. It may sound strange but our goal is to have fewer brokers for whom we do a lot more.
Our ethical focus has underscored our direction as a whole, ranging from the definition of our customer (above) to the creation of our Truth in Leasing Statement, which is a document we give our customers to give to their customers. It's an industry-first statement that is essentially a leasing bill of rights for the lessee and outlines what they can expect when they enter into a standard agreement with GreatAmerica. It also draws a line in the sand by capping residual positions and stating there would be no hidden fee tactics common in many leases.
This "no surprises" approach and our financial performance have also formed trusting and valued relationships with our financial providers. We run an open operation and are well attuned to the transparency standards the asset-backed securities market expects. Since 1995 we've had nine successful term securitizations of over $2.2 billion in total (the last one, for $454 million, closed in November 2009). In these days of restricted credit, we have record amounts of open credit lines. Our ample access to the capital markets is the reward for our disciplined, common sense approach to credit approval process. Steady and loyal support from our financial partners has also helped us deliver a level of consistency and service very hard to find elsewhere.

Our resolve of not being everything to everyone has helped us direct our resources into thoroughly understanding our markets. The mission of GreatAmerica, plain and simple, is to help our customers become more successful. Each of our five business units specializes in their respective industries, immersing itself into the market it serves and tapping into the complex dynamics that go into making a business successful. Our expertise is gained through intense and continuous research into the industry served by that unit, business councils, industry events and internal training. The knowledge gained through these activities informs all levels of the company and creates a fertile environment that fosters innovative thinking and problem solving.

Fortunately, knowledge is not a static concept at GreatAmerica, and creating a fluid environment begins with an easy flow of communication among team members and company leadership. Facilitated by an open floor plan with no walls, this communication is vital to identifying opportunities and bringing meaningful change to the markets we serve.
The relentless pursuit of our vision to reach the standards of excellence so high in everything we do that we have no competition has enabled us to grow to an asset size of over $1 Billion. We have never stopped growing, not even in the past two years. We now are looking forward to the day, not far away, when we will reach $2 Billion. We will do that by getting better every day and by truly helping our customers become more successful. Each time a customer hangs up the phone with one of our team members, we want them to think: "Wow, it was a great day - the day I started doing business with GreatAmerica!"



[headlines]
--------------------------------------------------------------


Back Office Companies
Rank

Company Name
Year Founded




Web site

Employees

CEO

Additional Services Offered

Yearly Volume

Region

Major Clients

App Entry, credit scoring, Documentation, remittance processing, sales and property tax services, UCC, Titling, Collections, Cust Servic lease and loan accounting

Contact us for client list

2

Documentation, remittance processing, sales and property tax services, lease and loan accounting, default management

Contact us for client list

3

Bank of the West Equipment Finance - Managed Services Group
1989 founded as Trinity
(2002 purchased by
Bank of the West)
Eric Gross
Director -
Managed Services Group
Eric.Gross@bank
ofthewest.com
Bank of the West
222 SW Columbia Suite 900 Portland OR 97201-6600
Office (503) 225-1607
Fax (503) 225-1751
Mobile (503) 840-5165
bankofthewest.com


Complete Primary & Backup Servicing solutions for independent Lessors and captive finance companies.

N/A

United States

Providing 3rd party servicing since 1989

4

35

Bill Allen

Third Party Back-Office Servicing
Origination Servicing
Data Conversions & Systems Consulting
ASP Lease Administration & Origination
Back-up Servicing

N/A

US / Australia

Third Party Servicing and ASP Clients include 6 Fortune 500 Companies. Other clients are bank lessors, captive finance companies and independent lessors

5

25

David T. Schaefer, President

Lease & Loan invoicing, payment processing, sales & property tax reporting, collections, workouts, repossessions & remarketing as well as credit underwriting, portfolio valuation, credit/loss analysis and due diligence procedures

N/A

United States

Contact us for client list

6

19 W2 /
131 1099

Richard Henderson, President

Third Party Servicing, Offensive Litigation, Repossession, Remarketing, Logistics, Treasury, Vehicle Titling, Tax

N/A

United States

Contact us for references.

7

15

Ken Sullivan, Managing Member

Assessment appeal representation and consulting. All facets of the appeal process from initial review, application filing, tax appraisal, assessor negotiations, information exchanges, hearing appearances, property tax refund claims, general consulting.

N/A

all 58 California counties

Contact for client list

8

GreatAmerica Portfolio
Services Group LLC (l)
Parent Company founded 1992
Joe Andries
Vice-President
& General Manager
GreatAmerica Portfolio
Services Group
Tel. 877-762-3808 or
507-929-5117
Fax 877-762-3809
jandries@greatamerica.com
www.greatamerica.com


13

General Manager Joe Andries

Backup and Third Party Servicing Solutions including: Origination Workflow, Documentations, Account Support, Portfolio Mgmt, Loss Mitigation, Cash Mgmt, Tax Compliance, & Web-Based Reporting


N/A

US and Canada

Contact Us

9

12-15




(ASP) lease management software hosting, portfolio servicing, project management, consulting

N/A

International

Major manufacturing captive finance organizations, regional bank leasing company, specialty finance organization. 3,500-5,00 contracts managed.

10

10

Malcolm Tennant

IT Consulting,
Implementations, Migrations,
Data Conversions,
Custom Reporting,
Oursourced System Support


N/A

National

Confidentiality Agreements

11

10

Gary A. DiLillo

Property Tax Complience

N/A

National

12

Haws Consulting Group

1982

1901 So. Bascom Ave. Suite 1050

Campbell, CA 95008

Office: 408.369.7272

Cell: 408.375.1223

Fax: 408.369.7270

www.ptax.com

(

i

)

10

Raymond V Haws, CEO
Lance A. Hulsey, VP

Property Tax Services

N/A

N/A

8

Barry Corn

N/A

10-20M

National

Financial Institutions; not permitted to disclose names

14

6

Mark Caplan, Chairman

Property tax administration; vehicle titling; vehicle acquisition; vehicle disposition; billing & collections, UCC filings; insurance tracking


N/A

National

Contact Us

Lease Broker Assistant, LLC
2009
dee@leasebrokerassistant.com
voice 407.964.1232
fax 386.845.0235
Skype ID LeaseBrokerAssistant
Yahoo ID Lease BrokerAssistant
Twitter -twitter.com/leaseassistant

www.leasebrokerassistant.com

3

Support for independent Lease Brokers, Lessors and Captive Leasing Companies; Credit and Documentation processing, Marketing Assistance; Out of Office phone and fax support

N/A

National

call us for client references

N/A

Certified Public Accountants and Portfolio Management Services

N/A

N/A

N/A

N/A

Matt Mcfarland

Property Tax Administration, Sales and Use Tax Administration, and Property Tax Consulting

N/A

N/A

N/A
[headlines]
--------------------------------------------------------------

Send Leasing News to a colleague.
Ask them to subscribe. We are Free!!


[headlines]
--------------------------------------------------------------


Flat-Coated Retriever/Newfoundland Mix
Englewood, Colorado Adopt-a-Dog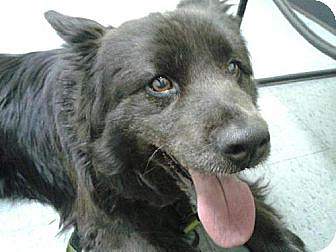 </p>
Bear
Sex: Female
ID#: 4520446-12M70
Breed: Flat-Coated Retriever/Newfoundland Mix
Size: Med. 26-60 lbs (12-27 kg)
"I am already spayed, purebred, good with kids, good with dogs, and good with cats."
Bear's Story...
"Bear is a beautiful 7 year-old, 30 lb, Flat-Coated Retriever, mini Newfoundland mix. Bear was saved from dog jail on her last day and she's so happy to be safe and loved for what we think might be the first time in her life. She was a backyard dog and has had a sad, lonely life until now, and she's just learning how to live with a family. In the week she's been out of the shelter, she's learned how to go up and down stairs, cuddle in bed, approach people with a bit of trust, and eat real PEOPLE food! Inside, she's a total LOVER. There's not a mean bone in her body. She's absolutely wonderful with other dogs and with kids. Soft, cuddly, and beautiful!!!"
Rescue Group: Colorado Animal Welfare League
Pet ID #: 4520446-12M70
Phone: (720) 515-2295
Let 'em know you saw "Bear" on Adopt-a-Pet.com!
E-mail: info@coloradoanimalwelfare.org
http://coloradoanimalwelfare.org
Address: PO Box 1071
Englewood, CO 80150
Our standard adoption fee is $150/dogs
Adopt-a-Pet by Leasing Co. State/City
http://www.leasingnews.org/Conscious-Top%20Stories/Adopt_Pet.htm

Adopt a Pet
http://www.adoptapet.com/
(This ad is a "trade" for the writing of this column. Opinions
contained in the column are those of Mr. Terry Winders, CLP)

[headlines]
--------------------------------------------------------------
[headlines]
----------------------------------------------------------------
This Day in History
-------------------------------------------------------------

SuDoku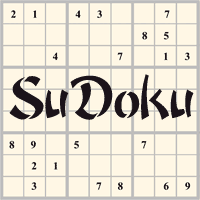 The object is to insert the numbers in the boxes to satisfy only one condition: each row, column and 3x3 box must contain the digits 1 through 9 exactly once. What could be simpler?
http://leasingnews.org/Soduku/soduko-main.htm
--------------------------------------------------------------

Daily Puzzle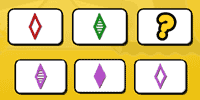 How to play:
http://www.setgame.com/set/puzzle_frame.htm
Refresh for current date:
http://www.setgame.com/set/puzzle_frame.htm
--------------------------------------------------------------


http://www.gasbuddy.com/
http://www.gasbuddy.com/GB_Map_Gas_Prices.aspx
http://www.gasbuddy.com/GB_Mobile_Instructions.aspx
--------------------------------------------------------------

Weather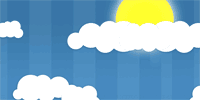 See USA map, click to specific area, no commercials
--------------------------------------------------------------

Traffic Live---
Real Time Traffic Information
You can save up to 20 different routes and check them out with one click,
or type in a new route to learn the traffic live
--------------------------------