Available by e-mail in a text format, sent out at 3:00am, free:
 http://www.leasingnews.org/addme-mailing-list.htm  
 Headlines---
Congressional Action on Leasing
LeaseTrading.com Appoints Nat. Sales Manager
CIT $47 Million Line of Credit for K-Sea
De Lage Landen/IBM Global Team Up
########  surrounding the article denotes it is a "press release"
-------------------------------------------------------------------------------
-------------------------------------------------------------------------------

Outsourcing—Back Office

Leasing News is going to build a section for "Outsourcing," as we have done for aggregate funders and software.

The term "outsourcing" is known in the trade as "farming out" or

"contracting an outside firm" or "not doing 'in house.'"  With the

advent of the internet and fast computers, this has now spread

to "customer service, " "collection," and other types of services

such as "medical transcriptions" as well as "accounting."

Leasing "Back Offices" perform "outsourcing."  We hope to formulate

a list following our standard "list format:"

Company Name
Website
Year Founded
Employees
CEO
Additional Services Offered
Yearly Volume
Major Clients

We are asking those who want to be listed to add other information

that applies to their operation, such as geographic region.

please let us know.

This is a free service. We do not plan any advertising for this page, but hopefully it will be of use for our readers.

   Here are present companies listed in our classified ad section:

Back office: All Locations

Are you a broker or a rep for a major lessor? Want to just market and leave the backroom an packaging functions to us? Call us.E-mail:nationalbusinesscredit@yahoo.com

Back office: Atlanta , GA. GlobalTech Portfolio Services provides world class lease, loan administration and asset management for equipment and vehicles. Current portfolios $1 billion. Contact Alan Zeppenfeld 678-816-2216 E-mail:azeppenfeld@globaltechfinancial.com

  

Back Office: Atlanta, GA. Let Tax Partners handle your sales and use tax compliance duties w/less risk and cost than in-house. Largest tax compliance firm in US E- mail:sales@taxpartners.com

Back office: Dallas, TX.

Property Tax and sales and use tax administration services performance is guaranteed and we will save you time and money or our service is free.E-mail: info@osgsolutions.com

  

Back office: Indianapolis, IN

JDR Solutions, LLC specializes in delivering customized back-office lease portfolio admin./ ASP services for lessors, banks, manufacturer captives: other financial institutions. Paul Henkel (317) 251-5352 ex. 7201

E-mail: paul.henkel@jdrsol.com

   Back office: Jacksonville, FL.

CIT's Portfolio Service Group: providing cost- effective lease/portfolio services: Accounting, Tax Reporting, Collection svc, End of Lease Solutions, Front End Documentation, Invoicing, and on-line reporting

E-mail: vincente.dingianni@cit.com

Back Office: Laughlin, NV. 20 years experience on funder/broker sides. Looking for a relationship where I act as credit shop for smaller brokers when financial statements are involved. E-mail:batarista@laughlin.net

Back office: New Rochelle, NY

Proactive management/administration of commercial/consumervehicle lease/finance portfolios covering insurance, titles,

registrations, sales/property taxes, tickets, collections, accounting,vehicle disposition. Since 1975

E-mail: Barrett@BarrettCapital.com

Back Office: Northbrook, IL

Our staff of CPA's and lease professionals can handle any or all portfolio responsibilities incl. portfolio mgmt, invoicing, sales/property/ income tax, accounting, etc. E- mail:ngeary@edwinsigel.com

  

Back Office: San Rafael, CA

We can run your back office from origination to final payoff. 30 years experience in commercial equipment lease and loan portfolio management.E-mail:gmartinez@phxa.com

To post a free "outsourcing" classified ad, please go here:

http://64.125.68.90/LeasingNews/PostingFormOutsourcing.asp

Free Leasing Software

Several are trying the "free software," but there also was a complaint.

It was referred to the developer Michael Randall:

"I know you were concerned about the email you received.  I don`t blame you, I am as well.  However, if the caller is not on the list, then I assume he never contacted me, since I put everybody who contacted me into Paradigm (let's not forget, that's the point of the system).  Consequently, he didn't get instructions from me on what to download.  He may have downloaded the lease system, which has lots of restrictions.

"Paradigm has a master file with the company name in it.  The name in the download version is "Demo" or "Paralease." 

"When you launch the program, Paradigm reads the Windows username and compares it with its internal list of registered users.  Needless to say, it will report  that  (your name) is not a registered user." 

"Customers do not have to buy the program, but they do have to register it.   All that entails is sending me an email requesting registration.   Unregistered systems are not supported.

"There is a limit of 5 users in the demo.  I will lift this when people register.

"Check the release date of the system in the title bar.  Access the website (www.paralease.com) to see if there is a more recent version.  If so, download it.  You do not have to reinstall the system; just download the paradigm.exe into the correct folder."

Yours truly,

Michael Randall

Paralease is offering the Paradigm package – a $300 value - absolutely free. The program is available via download at www.paralease.com.

 

 Call Michael Randall at 305-695-9188 or submit an email request to mrandall@paralease.com for instructions.

 

Paradigm offers customizable organization features unavailable in packages costing twice the price. When integrated with the suite of Paralease programs (Application Tracking and Lease Servicing), Paradigm eliminates the need to re-key any data.

 

System requirements are simple: a PC and a Windows operating system. Most users are up and running within a half hour of the download. Paradigm features include:

 

Customizable Organization

       Paradigm offers a virtually unlimited number of ways to organize the database. You can identify sources of leads, types of contacts, categories, specialized lists, etc.

 

                                    Datamining Filters

       You can create a subset of the database to include only those records you choose, such as everyone who leased a forklift model 3477 from you in the past year. You can set a filter on any field in the database.

 

                          One Step Web Access and Email

Paradigm incorporates web access and email without having to use Outlook or Internet Explorer.

 

                              Detailed Record-Keeping   

Each contact has a Notes page and an unlimited number of Task records. Each task is separately tracked.

 

                                Detailed Reporting 

You can report open Tasks by contact or by day.

Sophisticated Messaging       Each message has a Notes field and an Attachments field. You can, for example, create a message with a detailed note and an attached document, and email all of it with one click.

 

                               Automatic Form Letters

       Form Letters are boilerplate that you create. You can select a form letter and Paradigm will insert it with the name and address data automatically filled in. You can then email it or print it.

 

                                Document Management

       Microsoft Word documents can be Attachments. With Word files you can use the Mail Merge feature to create custom documents. You can also attach an Excel spreadsheet or image file to the message.

 

                          Convenient Scheduling

All Messages (tasks) are organized by contact and by date. You can filter by type of message, for example, Call Backs in the morning and Emails in the afternoon.

 

                             User Management   

The system administrator can assign users to tasks, and these tasks appear in the user's personal Schedule.

 

                                At-a-Glance Priority Calendar  

You can customize Paradigm to open to a full screen calendar with the priority tasks for each day slotted in. 

Multi-User

 

       When most systems claim to be multi-user they mean that the system won't choke when two people are on at the same time. Paradigm actually maintains separate user records with passwords.

 

Full Reporting Capabilities

       Paradigm comes with a report writer. You can create reports very simply by selecting fields from the database. You can filter these reports with the Datamining filters.

 

Call Michael Randall at 305-695-9188 or submit an email request to mrandall@paralease.com for instructions.

  (Mr. Randall, and his wife, have visited us.  We have seen his

program develop.  Here is a picture of his staff: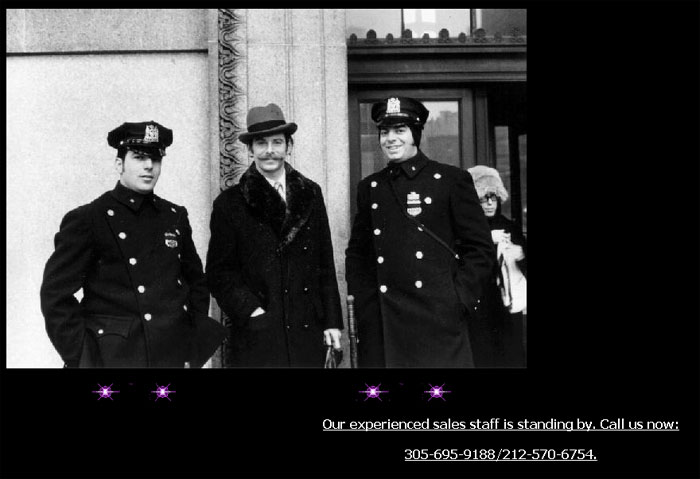 -------------------------------------------------------------------------------
Congressional Action on Leasing
   ELT News
Senators Charles Grassley (R-Iowa) and Max Baucus (D-Mont.) are stepping up their efforts to ban sale-in, lease-out (SILO) deals between municipalities and private corporations. Grassley, the Senate's Finance Committee chairman, and Baucus have submitted a proposal for ending what they view as a tax shelter as part of another bill that could be approved by Congress by the end of the month. In their letter to the Senate Budget and Appropriations committees last week, the senators wrote that shutting down the SILO shelter "is particularly important as [legislators] struggle to close the current budget deficit." The Bush administration and the Treasury Department have estimated that the deals could cost the federal government about $22 billion to $33 billion over the next decade if they are not halted. The Treasury reports that $750 billion worth of national and foreign infrastructure has already been involved in SILO deals.
According to a review of a number of leasing arrangements, 16 U.S. companies have purchased transportation assets from cities through 35 leasing arrangements since 2001. Fifteen such transactions have been delayed by the Department of Transportation since November because of questions surrounding the legitimacy of the deals. Meanwhile, the Internal Revenue Service is auditing completed transactions. So far, none of the deals have produced revenue for the federal government, and they are not expected to for at least two decades. According to records, the deals generated nearly a 600 percent return on investment in taxes saved for the largest investors, including Wells Fargo, which purchased $1.6 billion worth of assets in several of the 35 deals. Altria, which has participated in these lease deals in the past is no longer doing so "due to a change in strategic direction," says company spokesperson Timothy Kellogg. In the past Altria has entered into deals with the New York Metropolitan Transit Authority and the Los Angeles County Metropolitan Transit Authority. The New York deal allows New York-based Altria to save up to $89 million on state income taxes, in addition to saving millions on federal income taxes. Wells Fargo and Wachovia are among the banks that stand to lose out if the lease deals are disallowed. Wachovia has already stopped pursuing the leasing transactions due to "the evolving regulatory environment," says spokesperson Mary Eshet. Defenders of the lease deals liken them to when companies lease cars or aircraft. According to the Equipment Leasing Association, about $900 billion in equipment was leased in the United States in 2003.
Since the middle of January of this year, the leasing industry has been the subject of intense focus at the Treasury Department and the tax-writingcommittees in the Congress. With the Treasury Department's release of a series of anti-leasing proposals in January followed by the inclusion of such provisions in the Administration's FY 2005 budget submission in early February, the industry has been placed in an increasingly defensive posture with key decision makers in the Congress.
In early March, the Senate started its consideration of the Foreign Sales Corporation/ Extra Territorial Income (FSC/ETI) reform legislation which is considered must pass legislation by the Administration and the Congress. This legislation is viewed as critical in order to prevent the imposition of sanctions by the European Union on U.S. products stemming from a ruling by the World Trade Organization. As a revenue offset for the bill, the Chairman of the Senate Finance Committee, Senator Charles Grassley (R-IA)
and the Ranking Democrat on the Committee, Senator Max Baucus (D-MT) offered the Administration's leasing provisions as an amendment to this legislation. In addition, in early March the Chairman of the House Ways and Means Committee, Congressman William Thomas (R-CA) announced his intention to include his version of certain unspecified leasing provisions as a revenue offset in the House effort to reform the FSC/ ETI legislation. The estimated revenue generated by such proposals range from a high of $33 billion to a low of $16 billion over ten years. The general expectation is to have this legislation completed by Memorial Day.
ELA is actively working with the Treasury Department, the tax writing
committees in the Congress and the House and Senate leadership to ensure that the most harmful provisions of the pending anti-leasing proposals are not adopted by the Congress as a part of the FSC/ ETI legislation or other tax legislation which may be considered this year. This effort entails an active education and advocacy program to assure that the industry's messages and positions are presented to key decision makers during this debate.
Classified Ads—Help Wanted
Sales Representatives
Looking for a company change?
SCL is adding to the sales force. We are looking for 8 new sales people. We are a vendor driven company with a large funding portfolio. High Impact commission, 50-65%! We can provide Real Estate Loans to your commercial clients. Profit sharing & Medical. Call 714-573-9804 bgriffith@socallesing.com
About the Company: 250 El Camino Real #111 Tustin Ca. 92780. UAEL Member

Sales: We're not the biggest or the slickest. Work form home or our office in Scottsdale, AZ. If you are ethical, hard working, take pride in your craft and want a career not another job please contact George Armstrong @ george@mediacap.com
800-836-7753 ext. 107
About the Company: A successful, well-respected broker, well-established family owned broker with outstanding funding capabilities. Located in Scottsdale, AZ. www.mediacap.com

Sales: Tired of working on commission and not getting your fair share of the split?
We pay up to 60% of gross margin +residuals !! Contact Michael Wagner @
949-250-0585 x222 or Fax: 949-250-8042.
E-mail: mwagner@dimensionfunding.com
About the Company: Dimension Funding, LLC Formed in 1979. Located on 17748 Sky Park Circle, Irvine, CA. 92614. Website: www.dimensionfunding.com
Senior Sales Executive

"Sr.Sales Exec. 5+yrs exp. 10-150K market. Current deal flow and superior closing skills a must. No geo. restrict./satellite office ok. Use our internal line/prefund ability, provides support you need to reach W2 goal. Our 16 years TIB stands alone."
Contact: jobs@balboacapital.com

About the Company: Balboa Capital. 2010 Main Street 11th Floor Irvine, CA. 92614

www.balboacapital.com
Vendor Sales Manager

Seeking experienced Vendor Sales Manager to build world class small-ticket vendor sales team in Southern California.
Contact: Potentialcan04@yahoo.com
----------------------------------------------------------------
Nigeria eMails
Yes, we still get them.  In fact, we have quite a collection, many
sent by readers.
There are new variations and different approaches:
To Whomever It May Concern, Please Read For our Profit
FOR SECURITY REASONS,PLEASE SEND YOUR REPLY TO THE
FOLLOWING EMAIL ADDRESSE pauljohnson@ny.com
My name is Mr. Johnson Paul, a national of Zimbabwe, Southern
Africa. I am writing to you for help on humanitarian grounds, in return for 25% of  USD35,000,000.00.
As you are probably aware, Zimbabwean Whites have for years now been
systematically evicted from their farms while Looters burned and
destroyed white-owned farms. These atrocities were caused by black veterans of the war for independence that ended white rule (Ian Smith) in 1980. The conflict arose from the unequal land distribution inherited by the Government of Zimbabwe at independence. At that time a majority of black Zimbabweans were crowded into communal areas, comprising 41 percent of the land, while a few thousand white commercial farmers owned 39 percent of the land, including most of the land in the prime agricultural areas.
Initially, Zimbabwe made progress in countering inequities in land
ownership. During the 1990's, however, the reform process stalled,
frustrating many of those waiting since 1980 to settle on agriculturally viable land. Some could wait no longer. As a result, since February 2000, black veterans have forcibly occupied over 1600 farms with associated violence resulting in many persons being injured and killed. This also ignited demonstrations, racial violence, savage and brutal murders of white farmers and their families.
To cut a long story short, late last year, my Patron and employer, Mr.
Blerk Valdemarca, his wife and three teenage children (a daughter and
two sons) were brutally and savagely murdered in their farm at Doma
region, about 70 miles north-west of Harare, capital of Zimbabwe.  Labeled a white lover and sympathizer, (because I continued my job as Foreman despite repeated warnings by the veterans groups to quit), my life was in great danger, and I ran away to a secret safe house in Avondale, Harare, where I still stay. I am therefore being very cautious because I am still on the secret "wanted" list of the Veterans.
Before his death, Mr. Valdemarca (a very wealthy farmer) had concluded
secret arrangements like most white folk to leave Zimbabwe. It was a
long and careful preparation. Being that he trusted me, I assisted him in an arrangement and He boxed all his cash holdings, about USD35m and
"shipped" out the money  through a secure network to Europe. Of course by then Bank to Bank transfers were made impossible for whites by the
Government.  The mode of shipping and the exact location of the money in Europe shall remain a secret for the time being...The money which  was sent to Europe in October, 2003, and it is still sitting in a Safe
Deposit Vault.
If you help me get the money, then 25% of the 35Million USD will be
yours. There is nothing illegal or risky about this "transaction". as I
have all the relative information of the money and the shipment.  I am
therefore appealing for your assistance in order to get the money out.
Any person with the right CODES (which I have) will claim outright
ownership of the money, which is in cash.
Due to my current fugitive status, I will be unable to travel to
Europe. But if the funds become available, I will be able to bribe a top ranking Immigration Officer for a "safe passage" to Johannesburg (South Africa), and from there travel to any part of the world!
If you are interested, please reply urgently giving me the following
information (1) Your Telephone No; (2)Your Fax No; (3) Your Contact
Address. On receipt of your reply, I will send you more details and how to contact Europe to get the money. I am trusting on your response.
Regards,
Paul Johnson.
Below, please find links to a  lot of background on
the land crisis in Zimbabwe:-
http://www.cnn.com/2001/WORLD/africa/08/12/violence.zimbabwe/
http://www.guardian.co.uk/zimbabwe/article/0,2763,562148,00.html
http://www.cnn.com/2002/WORLD/africa/01/14/malawi.conference/?related
http://news.bbc.co.uk/hi/english/uk/newsid_218000/218824.stm
http://news.bbc.co.uk/hi/english/world/africa/newsid_218000/218544.stm
http://news.bbc.co.uk/hi/english/world/africa/newsid_1877000/187 7156.stm
http://news.bbc.co.uk/hi/english/world/africa/newsid_594000/594522.stm
http://www.cnn.com/2000/WORLD/africa/04/07/zimbabwe.land/
http://www.guardian.co.uk/zimbabwe/0,2759,181131,00.html
http://www.cnn.com/2000/WORLD/africa/12/03/zimbabwe.land.ap/
-- 
Dear Good Friend.
I am Mrs. Vivian Wilson  from Cote d'Ivoire  West Africa. I was
married to  Mr. Wilson from Kuwait who was the chief consular
in their embassy in Cote D'Ivoire  for nine years before he
died
in the year 2002. We were married for eleven years without a
child.
Before his death we were both born again Christian. Since his
death I decided not to remarry or to get a child outside my
matrimonial home which the Bible is against. When my late
husband
was alive he deposited the sum of $8.5 Million with a bank
 here in Lome-Togo.
Presently this money is still  with  the bank.
Recently, my Doctor told me that I would not last for the next
Eight months due to cancer problem. Having known my condition I
decided to donate this fund to good person that will utilize
this money the way I am going to instruct herein.
I want a church, organization or good person that will use this
fund for orphanages, widows, propagating the word of God and to
endeavor that the house of God is maintained. The Bible made us
to understand that" Blessed is the hand that giveth". l took
this decision because I don't have any child that will inherit
this money and I don't want my husband's efforts to be used by
unbelievers.
I don't want a situation where this money will be
used in an ungodly way. This is why I am taking this decision. I
am not afraid of death hence I know where I am going. I know
that I am going to be in the bosom of the Lord. Exodus 14 VS 14
says that "the lord will fight my case and I shall hold my
peace".
I don't need any telephone communication in this regard because
of my health hence the presence of my husband's relatives
around me always. I don't want them to know about this
development.
With God all things are possible. As soon as I receive your
reply I shall give you the contact of the bank. I
will also issue you an authority letter  that will prove you
the present beneficiary of this fund.
I want you and the church or the organization to always pray
for
me because the lord is my shephard. My happiness is that I lived
a life of a worthy Christian. Whoever that Wants to serve the
Lord must serve him in spirit and Truth. Please always be
prayerful all through your life. Contact me on the this email
address and any delay in your reply will give me room in
sourcing another good person for this same purpose. Please
assure me that you will act accordingly as I Stated
herein. Hoping to receive your response immediately.
Thanks,
Remain blessed in the Lord,
l remain yours sister in Christ,
Mrs.V.Wilson
-- 
Juanfran Caminero,
Bank International,Madrid
Spain.
Attn: President/Ceo
I am Juanfran Caminero,Head Foreign Operations,Bank International Madrid,Spain and I expect that you will be surprised in view of my proposal although it will be beneficial to both parties. We require your assistance in this transaction involving some funds about to be moved to a Security/finance company in Holland.
Mr.Christian Vasiere, a French National, resident in Spain transferred the sum of US$16M(Sixteen Million United States Dollars Only to our bank from Union Bank Of Switzerland in May,1998.This account later became dormant after almost one(1)year of the transfer which led to an investigation by my department to avoid being classified as dormant account. Surprisingly, I discovered from the Swiss Bank that the transfer was made from a "coded "account.
In my official capacity as the Head, Foreign Operations, I consulted two(2) of my colleagues who advised that we should transfer the amount to an Escrow account with the bank until after investigation. We have just finished our investigation during the third Quarter of last financial year only to discover that Mr.Christian Vasiere, Died in Rwanda towards the end of 1998 and that the money came from proceeds from the sale of diamonds on behalf of Rwandan Government.
We shall appreciate, If you could assist in providing us with your company's Name to enable us convert this fund to our use in view of our ability to have this fund moved to a security/finance company in Holland.
Upon your acceptance we are ready to give you 20% of the total fund while the remaining will be shared by my colleagues and I. Please indicate your willingness if the conditions attached are favourable to you to enable us forward the necessary documents for the delivery of the fund to you.
Treat with utmost confidentiality and advised to send reply to:juancaminero_bnkinter@ziplip.com
Mr.Juanfran Caminero
Head, Foreign Operations. Bank International
--- 
Greetings and Compliments.
I am Dr Luisa Pimentel Estrada, the wife of Joseph Ejercito Estrada,
former president of Philippines. I have children with my husband Jose, Jacqueline and Jude.Two sons and a daugther. This mail may be coming to you as a surprise  or an article but it is very real.
I gave the mail to my daughter Jude to send the mail to any contacts
she sees and may be a God fearing person will listen to our plight. I will
want you as the receiver to read through it and think very well if you can help or render us any assistance.
My husband Joseph Ejercito estrada was elected as the 13th President of the Philippines in May 1998 by the people of Philippines due to his
popularity in the film industry made him to win the largest popularity in the history of election in Philippines. He has attain the position of Senate in  1987,then vice-president in May 1992 and later become the president 1998.My  husband became mayor of his hometown, San Juan in 1969 but it was 1972 that he had a string of public successes. My husband was named one of the ten  Outstanding Young Men in Public Administration. He was also named Most Outstanding
Mayor and Foremost Nationalist and Most Outstanding Metro Manila Mayor.
 My husband is recently accused of illegal acquire some four Billion Peso ($80M) during his 31 months in office as President backed up by an uprising of mass Demonstrators and Senate Traitors. They also said that he has skimmed off tobacco excise Taxes benefiting rom government business deals.Mostof them benefited from my husband's generosity when he was in office. But they just turned around to be the ones to impeach him. I have tried every possible means to get him out of Detention without success. The despotic forces in power appear bent in deriding him, rubbishing his  achievements while freezing all his known Bank accounts. He has been accused of  economic plunder carrying the maximum penalty of death.
To the worst of it all, all other wives of my husband especially Guia Gomez and some of his children born outside wedlock are testifying against  us. In conjunction with the PCGG funded by the recent President Arroyo Macapagal Gloria.
These are some of the allegations file before my husband I
 the impeachment trial;
1. Gov. Luis Singson, a longtime friend of my husband, said he provided the my husband with more than $8 million in payoffs from illegal  gambling and $2.7 million from tobacco taxes.
2. Witnesses testify one of an account in the Philippines third largest
bank held millions of dollars in bribes collected by my husband.
Equitable PCI Bank President George Go resigns. The banks senior vice president,  Clarissa Ocampo, said she saw my husband sign a false name to documents withdrawing $10 million from a secret personal account.
3. On Dec 31 Five synchronized bomb attacks kill 22 people and injure
more than 120 in Manila, days before the trial is to return from holiday
recess. Police accuse Muslim rebels but many fear the bombs may be linked to the trial.
4. That my husband received about $8.5 million in pay-offs from illegal
gambling operators.
5. That my husband participated in a real estate business controlled by
me and my son Jose despite a prohibition on outside business interests
while in office.
My husband is suffering from bronchitis and emphysema right now and he detained at the Veterans Memorial Medical Center in Quezon City in hospital prison outside Manila where the life of my husband is in danger. I will let you know that it is political motivated by Gloria Arroyo. Meanwhile, the government has said that it may drop rebellion charges against my husband allies Senator Juan Ponce Enrile and the former ambassador to the United State Ernesto Maceda because they were in the side of my husband, both men were later  jailed by the government of Gloria Arroyo that they instigated a march on the
presidential palace by 50,000 supporters of my husband. These are all political. All  these are done to have my husband death.
Presently life has not been easy for my children and I, my traveling
documents have been seized by the government and they restricted me and my children to have access to my husband.
Haven seen the way things are going with us. He decided to let me know that he deposited some money with security companies in Bangkok, Thailand and Amsterdam, Netherland. He said that he deposited the sum of twenty  Million dollars $20,000,000 in my name (Pimentel Luisa Estrada) in Amsterdam. Now I want to start a new life with the money. I want to invest the money  outside Philippines.
What I am begging you is to assist me in receiving the money on my
behalf. You will have to represent me in receiving the money with the security company.
I have discussed with the security company here in Metropolitan Manila about this arrangement, they assured me that the money will be release to my representative. In that regards, I have gone to collect the documents needed from Gomez Carlos who my husband kept the documents with.
If you are willing to assist me in receiving the money. You will send me
your full names, contact Fax and Telephone numbers to enable me forward your information to the security company.
Once you get back to me, we will discuss the percentage you will liken to take for your kind assistance. I will be communicating with you by email because my telephone lines are not safe for the transaction because of the heighten security around me and my family.
I would want us to be in partnership in any good business you may
suggest in your country.
Please handle this transaction with maturity and sincerity.
Best Regards,
Dr Luisa Pimentel Estrada.
--
Dear Sir,
Kindly forgive my intrusion without any proper
notification. It is because of the urgent situation.
My sources say we can rely on you to help us out but we must keep it all anonymous. My name is George Cohen and I am one of the special assistants to president Charles Taylor, before now I was a member of the cabinet of president Charles Taylor during the last years. Due to the outbreak of a fanatical civil war in my country Liberia, the president has been forced to resign for the interest of peace but unfortunately the war is still threatening the society physically and economically.
 Most of us including Mr. Taylor were forced to flee from Liberia for our dear lives. Taylor and some aids are presently in Nigeria were the Government has graciously offered them political asylum but movement is completely restricted while I and some of my colleagues are around the West coast. However, before we
left Liberia I made a secret deposits of valuable cash worth $25m and
other jewelries into the vaults of a classified International Security
company on behalf of president Taylor with specific instructions. Our
intentions is to freight this money and other valuables out of Liberia
anonymously by shipping it to a trusted foreigner who can receive the
consignment on our behalf and keep the money safe until we can come over.
You will be required to invest this funds in viable investments on our
behalf since we cannot bring the money back. I have therefore been
mandated to contact you and seek your cooperation to receive this funds on our behalf. For your efforts you will get a percentage of this money based on our agreement. I assure you that there is absolutely no risk to you because nobody knows of the existence of this funds. Once we are in agreement all I have to do is send instructions
to the Security company to deliver the consignment to you and you can
track the progress through them.
If this offer is acceptable to you please contact me immediately on the above email, if you require I will email my telephone number here in the West Coast to you so we can discuss further .
Time is very essential in this deal. I am waiting to hear from you .
George Cohen
----
(It appears the song writer of "It's a Grand Old Flag," was only
one of the assistants, as in this letter, there is a name change,
plus a more direct approach: )
Good day,
Before I proceed, I must be grateful to introduce myself. My name is
Mr. Chucky Taylor a Liberian. I am the first son of President Charles
Taylor, the president of Liberia . During the rebellion in my country,
I absconded under my father's instructions with Twenty-Eight Million Five Hundred Thousand United States Dollars (US$28.5M) which was part of the money meant for campaigning for President Charls Taylor re-election into office.
Presently I have been able to move the funds diplomatically to a
Financial Vault Company in Europe where it is still kept in safe
custody.
MY REQUEST
As a result of my present situation as a refugee who cannot have access to own an account or accounts, I am looking for a trustworthy
individual/firm by my father's instructions to advice us in making the
rightful investment as well as to provide account(s) where the funds
will be lodged into. More also, we are at the interim interested in
buying properties for residence as my family will be residing there in
the near future.
COMMISSION/REMUNERATION
As regards your commission/remuneration, my family have decided to
offer you 15% of the total sum and also set aside 5% for all your expenses (i.e. telephone bills, traveling expenses, hotel bills and other
miscellaneous expenses).
I strongly believe that associating with you to embark on this and
other business ventures will derive a huge success hereafter and it
will be a long lasting business association via my email for further briefing.
Endeavor to send your full contact details like your full names, address, telephone and fax numbers. As soon as I receive the above information, I will let you have the contact details of the security company in Europe funds are deposited for you to verify the existence of the security company and the deposited funds.
I await your anticipated co-operation.
Yours truly,
Mr. Chuckie Taylor.
For better understanding, please view these websites below:
http://www.cnn.com/2003/WORLD/africa/08/11/taylor.warcrimes/index.html
http://www.cnn.com/2003/WORLD/africa/08/11/liberia.1300/index.html
### Press Release ##############################
Financial Federal Announces Second Quarter Earnings
NEW YORK---Financial Federal Corporation ("FIF" -NYSE) today announced results for its second quarter ended January 31, 2004. Net earnings for the second quarter of fiscal 2004 was $7.8 million, a 6% decrease from the $8.3 million earned for the second quarter of fiscal 2003. Diluted earnings per share decreased by 9% to $0.42 from $0.46. Finance receivables originated during the quarter totaled $180 million. Finance receivables outstanding were $1.41 billion at January 31, 2004 compared to $1.42 billion at July 31, 2003.
   Net earnings for the first six months of fiscal 2004 and 2003 were $14.9 million and $16.6 million, respectively, a 10% decrease. Diluted earnings per share also decreased by 10% to $0.81 from $0.90. In the first six months of fiscal 2003, a non-recurring convertible debt redemption loss reduced net earnings by $1.1 million and reduced diluted earnings per share by $0.06. Without this loss, net earnings for the first six months of fiscal 2003 was $17.7 million and diluted earnings per share was $0.96. These amounts are non-GAAP financial measures that management believes to be useful to investors in comparing the Company's fiscal 2004 and 2003 operating results. Net earnings and diluted earnings per share for the first six months of fiscal 2004 each decreased by 16% with this debt redemption loss excluded from fiscal 2003.
   Net charge-offs for the second quarter of fiscal 2004 were $2.5 million or 0.70% (annualized) of average finance receivables compared to 1.05% in the preceding quarter and 0.78% in the first quarter of fiscal 2003. For the first six months of fiscal 2004 and 2003, net charge-offs were 0.88% and 0.60%, respectively. Non-performing assets were 3.1% of total finance receivables at January 31, 2004, compared to 3.8% at October 31, 2003 and 5.6% at January 31, 2003. Delinquent receivables (60 days or more past due) were 1.5% of total receivables at January 31, 2004 compared to 2.1% at October 31, 2003 and 2.3% at January 31, 2003.
   Paul R. Sinsheimer, CEO, commented: "For the last several months, we have seen our customers' outlook improve. They are optimistic about their prospects, although most have been hesitant to acquire equipment, instead trying to operate with what they have. I fully expect this to change, but remain uncertain as to when. We are prepared both financially and operationally for the expected higher level of demand."
   Steven F. Groth, CFO, remarked: "We are pleased to report the following positive operating trends/statistics as of January 31, 2004: 
   -- net charge-offs have declined in the last three quarters and are below the level of a year ago (although net charge-offs were higher in the first half of fiscal 2004 than in the first half of fiscal 2003); 
   -- repossessions were $7.6 million, 76% lower than their peak of $33.1 million a year ago; 
   -- delinquencies were at their lowest level in over three years; 
   -- operating expenses declined from the preceding quarter as we benefit from fewer non-performing assets; 
   -- leverage has fallen to 3 to 1 allowing for significant growth and 
   -- the Company continues to maintain a high level of liquidity." 
   Financial Federal Corporation specializes in financing industrial and commercial equipment through installment sales and leasing programs for manufacturers, dealers and end users nationwide. For additional information, please visit the Company's website at www.financialfederal.com.      
CONTACT:Financial Federal Corporation Steven F. Groth, 212-599-8000
### Press Release ##############################
LeaseTrading.com Appoints National Sales Manager
- Hires Seasoned Auto Industry Executive, Expands Operations -
PALM DESERT, Calif., -- LeaseTrading.com -- America's marketplace for car lease trading -- today announced that it has appointed Nick Primavera as its National Sales Manager.
LeaseTrading.com helps people get out of leases early-paying only a fraction of the buyout cost-by finding buyers who are looking for a great deal on a short-term lease. The Company works with auto dealers across the country to help consumers trade-in their leases early.
"Our products let car dealers trade-in leases early for a fraction of the cost, enabling dealers to make more sales while saving consumers thousands of dollars," said LeaseTrading CEO Michael Penfield.  "Nick Primavera's addition to the team signals our intent to rapidly expand our dealer program."
Primavera, who becomes the Company's first National Sales Manager, brings 23 years of retail automotive experience, including more than a decade in auto finance and leasing. "Nick's experience in developing and motivating sales teams at large dealerships in Southern California along with his high-powered, straightforward approach to sales management will be a great asset to the Company," said Dev Bhatia, LeaseTrading's COO.  In addition to Primavera, LeaseTrading has recently hired to expand its customer and sales support operations, Bhatia added.  "We expect to bring in more quality additions to the team as we move forward," he said.
Primavera's manpower experience began with four years in the U.S. Marine Corps, which he left as a Sergeant. Born in Columbus, Ohio, Primavera moved to California in 1979.
Industry experts project that auto lease transfers will become a billion-dollar marketplace over the next five years, as more consumers become aware of the marketplace and its potential to save them thousands of dollars in exiting a car lease. Currently, more than 17 million U.S. consumers drive leased cars.  More than 25% say they would exit their leases early -- if not for the high costs.
About LeaseTrading Inc.
LeaseTrading.com is America's marketplace for car lease trading. LeaseTrading.com is a privately-held Delaware corporation headquartered in California.  For more information, contact Shirley Braginton, at info@leasetrading.com or call us toll free at 1-888-280-9009. LeaseTrading.com. Get In. Get Out. For Less.
This release was issued through eReleases(TM).  For more information, visit http://www.ereleases.com.
### Press Release ##############################
CIT Equipment Finance, With Support of KeyBank, N.A., Completes a $47 Million Line of Credit for K-Sea Operating Partnership, L.P.
    TEMPE, Ariz.,  -- CIT Equipment Finance, a
unit of CIT Group, Inc. (NYSE: CIT), announced today that it, along with KeyBank, N.A., have provided K-Sea Operating Partnership, L.P. with a $47 million revolving credit facility.  K-Sea is a marine transportation company that specializes in the transportation of petroleum products such as jet fuel,gasoline, home heating oil, as well as providing bunkering services. The firm operates in the Northeastern, and Eastern United States, and the Gulf of
Mexico.
    The credit facility includes a $30 million capital acquisition line of
credit and a $10 million working capital line of credit.  Additionally,
KeyBank, N.A. provided a $7 million letter of credit under the facility.
    CIT Equipment Finance has also recently completed a $25 million senior secured term loan facility with K-Sea Operating Partnership, L.P. for the acquisition of an integrated tug/barge unit known as the New York/Everett.
"We are extremely pleased with the opportunity to partner once again with K-Sea," said Bob O'Connor, Marine Sales Manager of CIT.  "This transaction reinforces CIT's commitment in supporting the marine industry."
    About CIT Equipment Finance
    CIT Equipment Finance - U.S. is a leading lessor and lender in the
construction, printing, machine tools, plastics, healthcare, and manufacturing markets. Further information can be obtained at the company's website at http://www.cit.com or http://www.efinance-it.com.
    About CIT Group
    CIT Group Inc. (NYSE: CIT), a leading commercial and consumer finance company, provides clients with financing and leasing products and advisory services. Founded in 1908, CIT has nearly $50 billion in assets under management and possesses the financial resources, industry expertise and product knowledge to serve the needs of clients across approximately 30 industries. CIT, a Fortune 500 company, holds leading positions in vendor financing, U.S. factoring, equipment and transportation financing, Small Business Administration loans, and asset-based and credit-secured lending. CIT, with its principal offices in Livingston, New Jersey and New York City, has approximately 6,000 employees in locations throughout North America, Europe, Latin and South America, and the Pacific Rim. For more information,
visit http://www.cit.com.
SOURCE  CIT Group, Inc.
### Press Release ############################
De Lage Landen's Commercial Finance Group teams up with IBM Global Financing to enhance program for qualified U.S. resellers
WAYNE, Pa.,– The Commercial Finance Group of De Lage Landen Financial Services, Inc. of Wayne, PA has joined forces with IBM Global Financing to provide inventory finance solutions to qualified U.S. resellers targeting the small and medium business (SMB) marketplace.
    De Lage Landen Financial Services is the North American subsidiary of De Lage Landen International B.V. of the Netherlands, and a leading international provider of high quality asset-based financing products. The company is a wholly owned subsidiary of the AAA-rated Rabobank Group.
    The program will provide resellers with access to flexible inventory financing programs for a wide range of IBM and non-IBM equipment.
    "De Lage Landen's in-depth knowledge of technology financing and their reputation for customer service fit very well with our efforts in the small and medium business (SMB) marketplace," said Robert John, Vice President, Channel Financing, IBM Global Financing.
    Ronald Slaats, Chairman of De Lage Landen's Americas Division, said, "Resellers can be confident that the products and services we provide will compliment the world-class services offered by IGF.
    "We have more than 35 years of experience in the leasing and Commercial Finance businesses and a 'go-to-market' strategy designed to maximize penetration for vendors like IBM. Together, we can provide resellers with a clear competitive advantage in an increasingly competitive marketplace."
About De Lage Landen:
    De Lage Landen is a Netherlands-based international provider of high-quality asset financing products. With a presence in 22 countries across the globe, the company focuses on the following industries: Food & Agriculture, Healthcare, Office Equipment, Telecommunications, Technology Finance, Materials Handling & Construction and Financial Institutions. In its domestic market, the company offers Real Estate Finance, Equipment Leasing, Car & Commercial Vehicle Leasing, ICT Leasing and Trade Finance through local Rabobanks and direct to market.
    De Lage Landen is a wholly owned subsidiary of the Dutch Rabobank Group that is AAA-rated by Moody's and Standard & Poor's. In 2003 De Lage Landen is expected to grow its profits to $129.6 million (€114.8 million) and its balance sheet total to $17.8 billion (€14.1 billion).
      For more information, please visit our website at www.delagelanden.com
About IBM Global Financing:
    IMB Global Financing, the world's largest information technology financier, has an asset base of more than $35 billion and delivers financial services to 125,000 customers in more than 40 countries. IBM Global Financing offers businesses of all sizes flexible leasing and financing programs that enable them to acquire hardware, software, services and e-business solutions from IBM and other vendors.
    For more information, please visit www.ibm.com/financing
###
Sites of Reference:
http://www.delagelanden.com
http://www.ibm.com/financing
CONTACT:
Jack Firriolo
De Lage Landen Financial Services
Phone Number: 610 386 5824
Fax Number: 610 386 5640
E-mail: jfirriolo@leasedirect.com
### Press Release #############################
-------------------------------------------------------------------------------
News Briefs---
Fed approves Bank of America's merger with FleetBoston, creating nation's 3rd- largest bank
http://www.signonsandiego.com/news/business/20040308-1454-bankofamerica-fleet.html
A Lawyer in Tyco Case Sees a Lack of Evidence
http://www.nytimes.com/2004/03/09/business/09tyco.html
 California Bakes in Record Heat--82 degrees in Santa Clara
http://news.yahoo.com/news?tmpl=story2&cid=519&u=/ap/20040309/ap_on_re_
us/california_heat_1&printer=1
-----------------------------------------------------------------------------
Sports Briefs----
Gruden's allure sways Garcia
http://sportsillustrated.cnn.com/2004/football/nfl/03/08/garcia.bucs/index.html
ROUNDUP: N.B.A. O'Neal Ejected and Lakers Lose in Malone's Return to Utah
http://www.nytimes.com/2004/03/09/sports/basketball/09NBA.html
This T.O. horror show is dizzying and endless
http://www.mercurynews.com/mld/mercurynews/sports/football/
nfl/san_francisco_49ers/8133372.htm
---------------------------------------------------------------------------
 "Gimme that Wine"
Turley v. Bryant Trial Nears an End
http://www.winespectator.com/Wine/Daily/News/0,1145,2373,00.html
Blue Nun Aims New Drink At Young Women
http://www.winesandvines.com/headline_03_05_04_blue.html
Supreme Court asked to review out-of-state wine shipments
http://www.usatoday.com/news/washington/2004-03-08-wine-supreme_x.htm
Golden State Vintners Signs Definitive Agreement to Sell For $6.85 Cash Per Share in Going Private Transaction
http://www.stockhouse.com/news/news.asp?tick=VINT&newsid=2186343
North Fork Part-Timers No Amateurs With Wine
http://www.nytimes.com/2004/03/07/dining/07livine.html
This Day in American History
1451-Italian navigator, merchant and explorer for whom the Americas were named. He participated in at least two expeditions between 1499 and 1502 which took him to the coast of South America. Vespuccis expeditions were of great importance because he believed that he had discovered a new continent, not just a new route to the Orient. Neither Vespucci nor his exploits achieved the fame of Columbus, but the New World was to be named for Amerigo Vespucci by an obscure German geographer and map maker, Martin Waldseemuller. Ironically, in his work as an outfitter of ships, Vespucci had been personally acquainted with Christopher Columbus.
   1832 - Abraham Lincoln, of New Salem, Illinois, announced he was running for political office for the first time. He campaigned for a seat in the Illinois state legislature. 'Honest Abe' did not win, but less than thirty years later, he become President of the United States.
     1841-The Supreme Court issued a ruling on March 9, 1841, freeing the remaining 35 survivors of the Amistad mutiny. Although seven of the nine justices on the court hailed from Southern states, only one dissented from Justice Joseph Story's majority opinion. Private donations ensured the Africans' safe return to Sierra Leone in January 1842.
http://memory.loc.gov/ammem/today/mar09.html
      1858-Albert Potts of Philadelphia, PA, received a patent on his invention of a street letter box, " a mode of attaching metallic letter-boxes."  The box had c enter hole through which the shaft of an ordinary cast-iron lamppost was placed. Boxes were erected on August 2, 1838, in Boston and New York City.
     1861-Confederate paper money was issued under the Confederate States Act at Mobile, Alabama, authorizing $1 million in treasury notes in denominations of $50, $100, $500 and $1,000.  The $50 note feature three African-Americans slaves in a field, two of them hoeing; the $100 note, a train of cars at a depot, at the right, and Liberty standing, at the left; the $500 note, a rural scene with cattle wading in a brook, and the $1,000 note, busts of Andrew Jackson and John Caldwell Calhoun.
    http://www.albany.edu/jmmh/vol3/facevalue/facevalue.html
   1862--Two ironclad ships, the Union's Monitor and the Confederacy's Merrimac (renamed Virginia), battled at Hampton Roads, VA. The "History Channel" has a great documentary on this, and the change from wooden ship hulls to metal hulls. The conflict took place at Hampton Roads, Virginia. The Monitor was a 172-foot Union ship with a crew of 58 under the command of Lieutenant John Lorimer Worden, who was partially blinded by a shot while observing action and was superseded by Lieutenant S. Dana Greene. I that been designed by John Ericsson and had a revolving gun turret. The Merrimac was a 175 foot Confederate ship with a crew of 300 under command of Captain Franklin Buchanan, who was wounded and superseded by Lieutenant Catseby ap Roger Jones.  It was a scuttled Union steam frigate that had been salvaged and armored by the Confederates and renamed the Virginia. The battled ended with the sinking of the Merrimac. 
     1903-Blues singer/pianist Georgia White born Sandersville, GA.
http://bluesland.net/thang/GeorgiaWhite.html
http://www.theiceberg.com/artist/25959/georgia_white.html
http://ubl.artistdirect.com/music/artist/bio/0,,513828,00.html?artist=Georgia+White
http://www.mnsi.net/~phlegm/railroad_blues.html
1918- "hard boiled" detective writer Mickey Spillane Birthday. He followed the time line of
Dashiell Hammet and Raymond Chandler.
http://www.interlog.com/~roco/hammer.html
http://www.kirjasto.sci.fi/spillane.htm
    1909-Birthday of rich, full tone tenor saxophone player Herschel Evans, born Denton, Texas.
He created the "tough Texas tenor" sound. With County Basie from 1936-39 and quite a contrast
with tenor player Lester Young.. On February 9, 1939, at the age of thirty, he died of heart disease in New York City.
http://www.tsha.utexas.edu/handbook/online/articles/view/EE/fev3.html
http://www.vh1.com/artists/az/evans_herschel/bio.jhtml
    1931 - Cab Calloway's theme song, "Minnie the Moocher," was recorded on this date in New York. Not until 1978 was it revealed that his single recording had ultimately sold 2.5 million copies, making it the longest million-seller "sleeper" after 47 years.
1932-Birthday of  singer Keely Smith.
http://www.artistdirect.com/music/artist/bio/0,,494640,00.html?artist=Keely+Smith
    1933- Singer Lloyd Price, an important figure in New Orleans rock 'n' roll, was born in the Louisiana city. He first hit the charts in 1952 with "Lawdy Miss Clawdy," a song originally designed to be used as a radio commercial. The piano player on the record was Fats Domino. After two years in the armed forces, Price resumed his recording career with "Just Because," which hit the charts in early 1957. The following year he had his only number-one hit, "Stagger Lee," which he wrote with his manager, Harold Logan. Price's other hits include "Personality" and "I'm Gonna Get Married."
http://rockhall.com/hof/inductee.asp?id=172
http://www.history-of-rock.com/price.htm
   1942-Tommy Dorsey records Elman-Peterson trumpet battle "Well, Git it."
    1943-the temperature at Lac Frontiere, Maine fell to 40 degrees below zero. This is the coldest ever in March in New England.
     1944- Canadian blues-rock singer and harmonica player King Biscuit Boy, whose real name is Richard Newell, was born in Hamilton. He released several LPs of his own in the 1970's, as well as appearing on recordings by Ronnie Hawkins, Crowbar, April Wine and the Electric Flag. Died Jan. 5, 2003.
http://www.canoe.ca/JamMusicPopEncycloPagesK/king_biscuit.html
http://www.spots.ab.ca/~jam/Scans/KBB.html
http://therealthing.com/kingbiscuitboy/
    1945- the Japanese capital of Tokyo was bombed by 343 Super fortresses carrying all the incendiary bombs they could hold. Within the targeted areas of the city, population densities were four times greater than those of most American cities, and homes were made primarily of wood and paper. Carried by the wind, the fires leveled 16 sq miles. More than a quarter million buildings were destroyed, including 18% of the industrial area. The death toll was 83,000; 41,000 were injured. For the balance of the war American strategic bombing followed this pattern. The bombing of Germany was also changed to incendiary as the military learned the fire aftermath caused great more damage than regular bombs.
   1956---Top Hits
Lisbon Antigua - Nelson Riddle
Why Do Fools Fall in Love - Frankie Lymon & The Teenagers
Hot Diggity (Dog Ziggity Boom) - Perry Como
I Don't Believe You've Met My Baby - The Lovin' Brothers
    1956-a whopping 367 inches of snow was measured on the ground at the Rainier Park Ranger station in Washington. The snow depth was a state record and the second highest total of record for the US
    1958-Cannonball Adderly, with Miles Davis, cuts "Somethin' Else" album (BN 1595).
  1959-Barbie Debuts. The popular girls' doll debuted in stores.  More than 800 million dolls have been sold.
    1959 - Jack Paar was on the cover of "LIFE" magazine. The article on him said he was accused of "keeping the U.S. up nights." He had a late night television show on NBC with show regulars, Dody Goodman, Alexander King, Cliff Arquette, announcer Hugh Downs and bandleader Jose Melis.
http://www.life.com/Life/covers/1959/cv030959.html
    1960 -a winter storm produced a narrow band of heavy snow from north central Kentucky into Virginia and the mountains of North Carolina. Snowfall totals ranged from 12 to 24 inches with drifts up to 11 feet high in western Virginia
    1961-Clifton Reginald Wharton sworn in as ambassador to Norway. American lawyer and ambassador who was the first African American to enter the Foreign Service and the first African American diplomat to head a United States delegation to a European country.
   1961- "I Want a Guy," the first Supremes' single under that name, was released. The Supremes had previously recorded as the Primettes.
    1964---Top Hits
I Want to Hold Your Hand - The Beatles
She Loves You - The Beatles
Please Please Me - The Beatles
Saginaw, Michigan - Lefty Frizzell
    1964-Five Sioux led by Richard McKenzie took over Alcatraz Island in San Francisco Bay, off San Francisco, California. The demanded the establishment of a cultural center and university on the island.  The occupation lasted four hours.  On November 20,1969, these demands were raised again by Richard Oakes and a group of about 100 Native Americans, mostly college students, who began an organized occupation of Alcatraz that lasted 19 months.   Alcatraz today is a national monument, quite
a tourist attraction, too.
   1965- Three white Unitarian ministers, including the Rev. James J. Reeb, were attacked with clubs on the streets of Selma, Alabama, while participating in a civil rights demonstration. Reeb later died in a Birmingham, Alabama hospital.
http://www.uua.org/news/reeb/nyt030800.html
http://www.uua.org/news/2002/selma/inscriptions.html
    1966 -Andrew Brimmer becomes 1st black Governor of Federal Reserve Board.
http://www.umass.edu/economics/Staff/brimmer.html
http://www.horatioalger.com/members/member_info.cfm?memberid=bri74
    1969-- the Smothers Brothers television show was cancelled by CBS after the brothers refused to censor a comment made by Joan Baez on one of her songs. She wanted to dedicate the song to her husband, David, who was just about to go to jail for objecting to the draft. An edited version of the show was broadcast later in the month.
    1972-In what will become a trend, pop artists unite to perform for a presidential candidate: Carole King, James Taylor and Barbara Streisand among others, play a benefit show for Democratic presidential hopeful George McGovern at the Forum in Los Angeles
    1972---Top Hits
Without You- Nilsson
Hurting Each Other - Carpenters
Down by the Lazy River - The Osmonds
Bedtime Story - Tammy Wynette
   1974 - Terry Jacks was starting the second week of a three-week stay at the top of the pop charts with "Seasons in the Sun". Other musical newcomers: Jefferson Starship, Billy Joel, Kiss, Olivia Newton-John, Kool & the Gang and The Steve Miller Band.
    1977-Fleetwood Mac's "Rumours" becomes their second album to go platinum since the addition of Stevie Nicks and Lindsey Buckingham
    1979-ABC-TV shows the rock documentary, "Heroes of Rock & Roll," narrated by Jeff Bridges and featuring clips of Buddy Holly, Chuck Berry, Elvis Presley, the Beatles, Rolling Stones, Bob Dylan, Elvis Costello and others.
    1980---Top Hits
Crazy Little Thing Called Love - Queen
Longer - Dan Fogelberg
Desire - Andy Gibb
My Heroes Have Always Been Cowboys - Willie Nelson
    1985 - "Gone With The Wind", the most requested movie in history, went on sale at video stores across the United States for the first time. The tape cost $89.95. The film, starring Clark Gable and Vivien Leigh, cost $4.5 million to make, but has earned over $400 million, making it one of the biggest money-making films in history. "
    1987 - Gale force winds ushered arctic air into the north central U.S. Some places were 50 degrees colder than the previous day. Northeast winds, gusting to 60 mph, produced 8 to 15 foot waves on Lake Michigan causing more than a million dollars damage along the southeastern shoreline of Wisconsin.
    1987- U2's "The Joshua Tree," which sold nearly six- million copies in the US alone, was released. The compact disc version of the album became the first CD to sell one-million copies in the US. It contained U2 classics like "I Still Haven't Found What I'm Looking For," "With Or Without You" and "Where The Streets Have No Name."
   1988---Top Hits
Father Figure - George Michael
Never Gonna Give You Up - Rick Astley
I Get Weak - Belinda Carlisle
Face to Face – Alabama
   1989 - Twenty-two cities in the southwestern U.S. reported new record high temperatures for the date. In New Mexico, afternoon highs of 72 at Los Alamos, 76 at Ruidoso, and 79 at Quemado, were records for March.
    1992 -the first 9 days of March in Cincinnati, Ohio were very warm. The temperature averaged 58.7 degrees -- or 21.0 degrees above normal!! Within this 9 day stretch, high temperatures were 70 degrees or above on 5 consecutive days. Never before had this occurred so early in the season.
   1994-Top Hits
The Sign- Ace Of Base
The Power Of Love- Celine Dion
Whatta Man- Salt-N-Pepa Featuring En Vogue
Without You/Never Forget You- Mariah Carey
   1995 With a vote of 28-0, the major league owners admit two new teams, the Arizona Diamondbacks and Tampa Bay Devil Rays. The teams will be assigned leagues in January of 1997.
   1996- "One Fine Day" by Mariah Carey and Boys II Men topped the Billboard Hot 100 singles chart for the 15th week, a record for the rock era. The old record of 14 weeks was shared by Whitney Houston's 1992 hit "I Will Always Love You" and Boys II Men's 1994 smash "I'll Make Love To You."