ACC Capital, Midvale, Utah---and NAELB
Bulletin Board Complaint---Up-Date

A check on the NAELB web site of the National Association of Equipment Leasing Membership in good standing no longer finds ACC Capital, Midvale, Utah, a member of the National Association of Equipment Leasing Brokers.
January 20, 2011 a complaint was posted from Genesis Commercial Capital, Irvine, California regarding a residual sharing split of 40/60 of $120,000, of which 40% was due to Genesis. A copy of the agreement was posted. Loni Lowder, President responded, "One time situation, no comment."

Hunter Hill, Genesis Commercial Capital, submitted a complaint to the National Association of Equipment Leasing Broker's Legal Counsel, who then contacted all parties to facilitate a reasonable resolution. It was reportedly unsuccessful and therefore went to the NAELB Ethics Committee, who without knowledge of the names of the party, gave its comments and suggestions. As Hunter Hill explained, it was thoroughly discussed, and according to the procedures, she was notified the complaint went to the full NAELB Board of Directors with the names disclosed. This then required a full discussion at a board meeting.
Asked about the outcome, Hunter Hill stated "NAELB asked ACC to pay us, but ACC chose not to."
Asked what happened then, she stated she did not know, but Genesis has not been paid.

Leasing News asked NAELB about the outcome and received the following:
"As always, thank you for your support of the NAELB. As you are aware by now, the NAELB does not make any public comment regarding decisions made about ethics matters brought to the NAELB. This has been a long standing policy of the NAELB and is especially important to preserve the integrity of the process."
Sincerely,
Bud Callahan

Bud Callahan, CLP
President
National Equipment Leasing
9801 Fall Creek Road #342
Indianapolis, IN 46256
Direct Phone: 317-823-0454
Mail: bcallahan@nationalequipmentleasing.com
Website: www.nationalequipmentleasing.com

Bulletin Board Complaint--ACC Capital Corporation
http://leasingnews.org/archives/Jan2011/1_10.htm#bbc_acc

[headlines]
--------------------------------------------------------------

Charlie Chan Saying "Contest"
There are some very good entrees in this contest started last Friday.
Readers may submit either their favorite saying or one they make up that fits a current leasing story. The top ten will be chosen, with each winner receiving a prize, with number one a very good bottle of wine.
If you also do not want your name used in the announcement of being in the top ten, we will oblige and still send a prize. So you can submit "off the record."
It's easy. Send an email to me with subject: Contest
kitmenkin@leasingnews.org

[headlines]
--------------------------------------------------------------
"On Deck" Business Loans---aggressive in the marketplace



Mitch Jacobs is the Founder and CEO of On Deck, a New York technology company that has delivered over $125 million to small businesses since 2006.
His program encompasses actual loans from six to 18 months ranging from $5,000- $150,000. The company can deliver approvals in 2 business days and funding as fast as 7 business days, judging small businesses based on the recently launched On Deck Score, which Jacobs calls "The first ever credit score for Main Street businesses".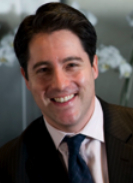 Jacobs says that On Deck has created a system to efficiently underwrite sub $150,000 loans – something that banks have not been able to do (instead relying on the consumer credit score.) He states the reliance on consumer credit scores is not the way to go, and that On Deck has developed a platform that utilizes electronic data including online banking and merchant processing information as well as social, tax, industry and other technological information to form a financial profile of each business. He explains it as a technology breakthrough that makes capital accessible to millions of small businesses.
The On Deck market is primarily the 5 million businesses with less than 25 employees such as restaurants, doctors, retailers, auto repair shops and other local service businesses. Jacobs thinks the leasing community can bring business to his company as he can provide working capital and loans for other improvements to the business along with what the leasing company leases.
On Deck provides tools for business to better understand their credit profile and lending options. A visit to his site shows this is not a gimmick to collect a fee for credit or analyzing the business, as all of this is free.
Jacobs says On Deck is looking to grow their partner program, and is actively seeking referral partners. They can work with both licensed and unlicensed independent brokers. For more information about the partner program call 888-269-4246 or email fundingadvisors@ondeckcapital.com
Website: www.ondeckcapital.com

Gary DiLillo, President 216-658-5618 or gary@avptc.com

Comprehensive personal property tax outsourcing services.
Click here to see what our clients say about us.
[headlines]
--------------------------------------------------------------

Momentum Commercial Funding Joins "Broker/Lessor List"
"We do a significant amount of commercial vehicle business."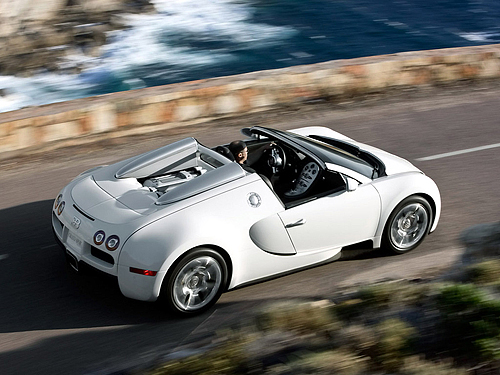 Bugatti Veyron, price tag: $1.7 million
"This is Greg McIntosh's company, who I have known from 1985 when I would drive deals in to be funded from my American Leasing office in Santa Clara to CIT Financial, San Mateo, California (half-hour) where he was the manager. Often I would leave with the check and deliver to the vendor the same day. We were doing a lot of dental office leases and Greg would either go out to lunch with us or advance the check with the documents in hand, processing them after we left. We did a lot of business in those days. He then went to Sierra Cities/First Sierra Financial where he worked his way up to general manager and was the first to discover the RW Leasing fraud with checks coming in from companies he discovered were no longer in business (reported in Leasing News), and after the sale, stayed around a short time, but decided to go back to Sacramento where he liked hunting, his dogs, and had family and friends, working as general manager for Snider Leasing for almost nine years before deciding to go on his own."
"I would recommend him highly as credit man, operation's person, with high integrity and knowledge, customer is number one, and more importantly, a very nice guy who you will enjoy doing business with."
Christopher "Kit" Menkin, editor/publisher Leasing News
http://www.linkedin.com/pub/greg-mcintosh/2b/4a3/a1a

[headlines]
--------------------------------------------------------------

*****Announcement*************************************

Allegiant Partners announces Portfolio Purchase/Line Increase
Chris Enbom, CEO of Allegiant Partners, San Rafael, California, President, National Equipment Finance Association, announces his company has acquired a $1 million portfolio from a privately-held equipment finance company as well as increased their line from $13 million to $16.5 million with Harris N.A., a part of BMO Financial Group (NYSE: BMO; TSX: BMO).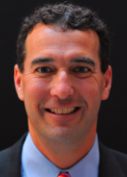 Chris Enbom, CEO of Allegiant Partners
"We are very pleased to be expanding our relationship with Harris," commented Chris Enbom, CEO of Allegiant Partners. "Allegiant has weathered the storm and has a very strong balance sheet. We thank Bob Bomben and his great team at Harris Bank for their hard work and deep understanding of specialty finance businesses."
Ben Carlilie, President of Allegiant commented on the $1 million portfolio purchase.
"Allegiant has proven once again its ability to quickly purchase a small finance company portfolio," stated Ben Carlile, President of Allegiant. "We are interested in purchasing more complex $1 to $15 million portfolios. We can either purchase the portfolios directly onto Allegiant's balance sheet or through our partnership with Dakota Financial."
San Rafael, CA-based Allegiant Partners is an employee-owned commercial funding source started in 1998 that specializes in equipment finance for small businesses. Allegiant focuses on bank policy exceptions, hard asset transactions, story credits and well capitalized small business start-up financings. Allegiant Partners owns First Star Capital (www.FirstStarCapital.com), a direct source for commercial equipment financing and working capital. Allegiant also purchases small, structured portfolios through its affiliate Dunhill Leasing, LLC.
www.allegiant-partners.com
******Announcement**************************************
Leasing Industry Help Wanted


Sr. Contract Adminstrator
Los Angeles, California

5+ years leasing & contract admin. required
7+ years lending/leasing exper. required
Click here for more information

--- About CityNationalBank---


For information on placing a help wanted ad, please click here:
http://www.leasingnews.org/Classified/Hwanted/Hwanted-post.htm

Please see our Job Wanted section for possible new employees.

[headlines]
--------------------------------------------------------------

Analysis of the Top Leasing Web Sites
by Christopher Menkin



Terey Jennings, Financial Pacific, Surfing the Web

It was interesting to go through all the web sites on Leasing News lists of broker/lessors/funders/ captive lessors as rated by Alexa reports. Many were not rated, as they were evidently not visited very often. Those who made the count were often in the 10,000, meaning 9,999 other web sites were visited more than they were.
What does this mean? First, almost everyone has a web site, and even salesmen working out of their apartment living room or bedroom look like a very large company with very well made web sites. But they were not visited very often.
Even larger leasing enterprises had the same problem. Second, let's look at the top sites from the article:
Direct Capital came in first not just because they have a terrific front page and abilities (www.directcapital). They obviously use the web site for marketing. It is evident by the traffic rating as well as having 136 sites that link to their site. In addition, the fact they do eBay financing and also use Google advertising (very active) and their web site pops up quite a bit to attract both customers and vendors, thus they even had a better rating that a major, larger company such as CIT.
Direct Capital since its inception has not relied on Portsmouth, New Hampshire for business, but is very active nationwide with new marketing programs and since the inception has been ahead in the use of technology marketing. Their physical location has been their greatest advantage in many ways.
Sites linked in as per Alexa are good indications, as note these two tough competitor as GreatAmerica had 24 with 190,851 US rating compared to Balboa with a rating of 368,877 and 25 sites linking in.
The difference with GreatAmerica Leasing is they divided the groups they service, and it obviously attracts more users. They also use a 1:16 video greeting from Tony Golobic, Chairman & Chief Executive. You immediately know you are dealing with a successful company and want to be a part of it. GreatAmerica is another example of a company who utilizes technology and the latest marketing, a leader in its field for years and one of the many reasons why this company has been very successful while others have gone out of business, were purchased by others or merged. Their success is their people as evidenced by Tony Golobic short video message.
I think the best example of the point of this article is Allegiant*Partners listed as number five in the list, primarily because it has an excellent web site, in my opinion; however, it is indicative of many that were visited.
There are many extremely well-done web sites, very well illustrated, succinct, excellent information, and the company's they represent should be very proud. What they have missed is that what they are presenting as "marketing" is more a brochure than a web site. It has a great message and attitude, but it is not being utilized as a marketing tool as evidenced not only by the low amount of people who visit, but the concept itself.
It sits there. "See my web site," the company may say. "It's more snazzy than a glossy paper brochure with more pages and illustration and everything you would want to know about may company."
But so what? Everyone has a web site. Some better than others. The purpose of the web site is then "just a brochure" because that is the approach taken.
It is the originator of the web site that controls its purpose. It is not being placed in many site engines that will bring the readers, although it will put you higher on the list in a search engine. The internet has grown from being an attractive brochure or listing of information. It should be part of the marketing effort, active, and the best way to communicate this is to take time and visit Direct Capital, Balboa Capital, and GreatAmerica.
Third, the key to look for is: interactive.
Please see the original article for the web sites:
More Top Web Sites:
http://leasingnews.org/archives/May2011/5_20.htm#top_sites
Coda: Most bank leasing companies are part of the bank and do not have separate web sites to rank. CIT is a major company with a full staff that produces and maintains its web site, as does GE Capital, among many others. There were included in the report both for their rating and branding.


[headlines]
--------------------------------------------------------------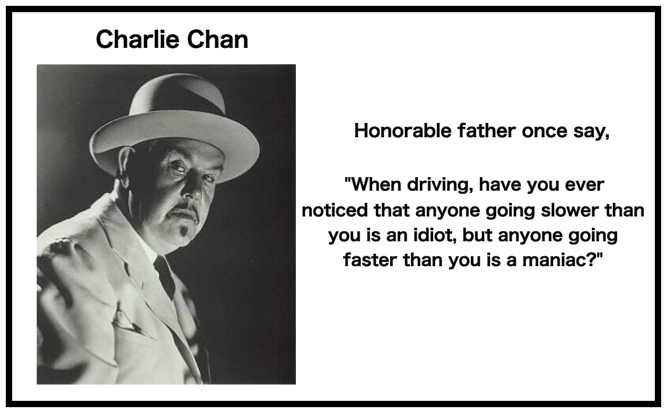 [headlines]
--------------------------------------------------------------

[headlines]
--------------------------------------------------------------

[headlines]
--------------------------------------------------------------

[headlines]
----------------------------------------------------------------
Please send to a colleague---Leasing News is Free
This Day in American History
-------------------------------------------------------------

SuDoku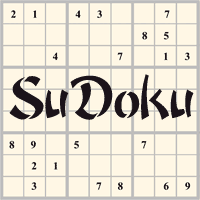 The object is to insert the numbers in the boxes to satisfy only one condition: each row, column and 3x3 box must contain the digits 1 through 9 exactly once. What could be simpler?
http://leasingnews.org/Soduku/soduko-main.htm
--------------------------------------------------------------

Daily Puzzle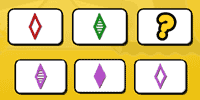 How to play:
http://www.setgame.com/set/puzzle_frame.htm
Refresh for current date:
http://www.setgame.com/set/puzzle_frame.htm
--------------------------------------------------------------


http://www.gasbuddy.com/
http://www.gasbuddy.com/GB_Map_Gas_Prices.aspx
http://www.gasbuddy.com/GB_Mobile_Instructions.aspx
--------------------------------------------------------------

Weather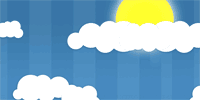 See USA map, click to specific area, no commercials
--------------------------------------------------------------

Traffic Live---
Real Time Traffic Information
You can save up to 20 different routes and check them out with one click,
or type in a new route to learn the traffic live
--------------------------------