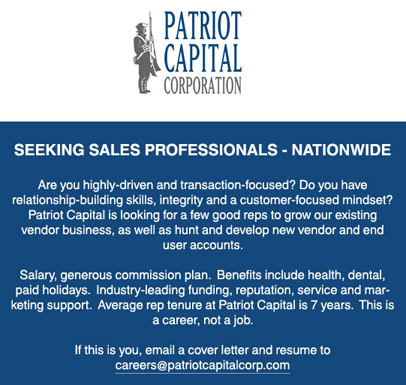 Wednesday, September 26, 2012

Today's Equipment Leasing Headlines

Classified Ads---Senior Management
ELFA Monthly Chart Shows New Leasing Business Increase
by Christopher Menkin
Placard ---Rules #1 and #2
Marlin Leasing Stock on the Rise
by Christopher Menkin
Classified Ads---Help Wanted
Two Day Seminar Mexico City Oct. 15-16
Sudhir Amembal—In English and Spanish
The List---July and August
Ten Lawyers Against Evergreen Clause Abuse
How Important is the Legal Name on the UCC?
By Tom McCurnin
Why I Became a CLP
D. Paul Nibarger
LEAF Announces Securitization $221MM of Leasing Assets
Yorkshire Terrier/Schnauzer-Miniature
Kingwood, Texas Adopt-a-Dog
Toronto International Film Festival--Fernando Croce
Anna Karenina/Argo/Frances Ha/Like Someone in Love
Night Across the Street/ Passion/Silver Lining PlayBook
Something in the Air/To the Wonder
News Briefs
3 ex-TierOne Bank execs charged with hiding losses
Looking for a Comeback, Thain Shopping CIT Group
Median Income for many cities and metropolitan divisions
Home prices rose in July in 20 major cities
August Massachusetts single-family home sales rose 20%
Home improvement sales going through the roof
City of Dixon Indicted Treasurer Auction Nets Nearly $5MM
Banker by Day, NFL Replacement Ref by Night
'Dancing With the Stars' boots first celeb: Pamela Anderson
Russian authorities suspend imports of Monsanto corn
Broker/Funder/Industry Lists | Features (collection)
Top Ten Stories Chosen by Readers | Top Stories last six months

You May have Missed---
SparkPeople--Live Healthier and Longer
Sports Briefs---
Baseball Poem
California Nuts Brief---
"Gimme that Wine"
This Day in American History
SuDoku
Daily Puzzle
GasBuddy
Weather, USA or specific area
Traffic Live----

######## surrounding the article denotes it is a "press release" and was not written by Leasing News nor information verified, but from the source noted. When an article is signed by the writer, it is considered a "by line." It reflects the opinion and research of the writer.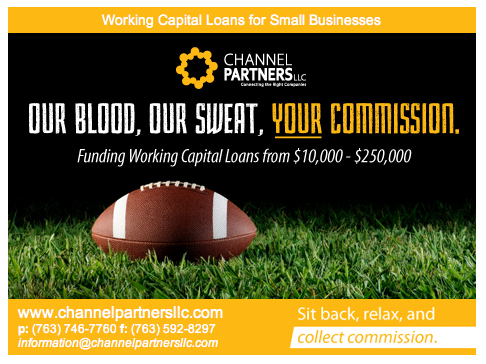 Please send Leasing News to a colleague and ask them to subscribe.
We are free!



[headlines]
--------------------------------------------------------------

Classified Ads---Senior Management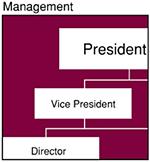 (These ads are "free" to those seeking employment or looking
to improve their position)

Philadelphia, PA
27 yrs. exp. sales, ops., credit, strategy, P&L mngmet. Most recently created & executed the biz plans for 2 highly successful Bank-owned small ticket leasing subsidiaries.
email: mccarthy2020@comcast.net
Southern CA
20 years exp. as hands-on leasing CFO, managing accounting, treasury, FP&A, including securitizations, Great Plains/FRx, budgets, risk management. MBA. Also available as interim Controller/CFO, consultant.
Email: leasecfo@gmail.com

Free Posting for those seeking employment in Leasing:
http://www.leasingnews.org/Classified/Jwanted/Jwanted-post.htm
All "free" categories "job wanted" ads:
http://www.leasingnews.org/Classified/Jwanted/Jwanted.htm



[headlines]
--------------------------------------------------------------
ELFA Monthly Chart Shows New Leasing Business Increase
by Christopher Menkin

MLFI-25 New Business Volume (Year Over Year Comparison)

click to make larger (ELFA Chart)

This is no doubt the economy is in recovery, including the equipment finance and leasing industry, as noted the by Equipment Leasing and Finance Association (ELFA), especially compared to recent years.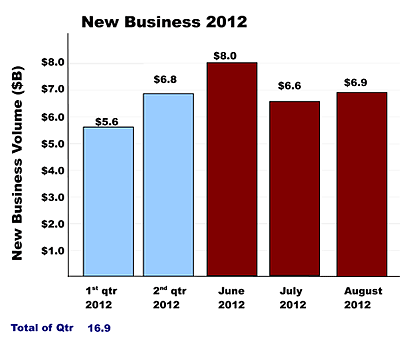 (Leasing News Chart)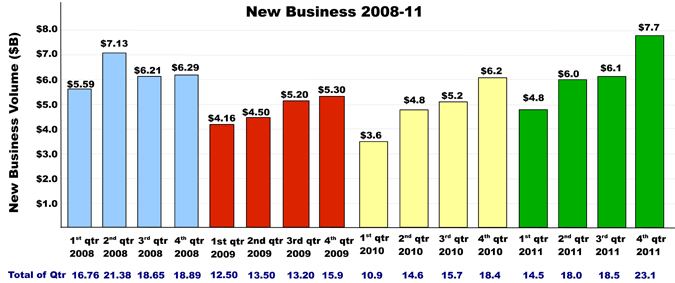 (Leasing News Chart)
Most likely July would have been a strong month if July 4th had not fallen on Wednesday, the middle of the week. August, usually a slower month as noted in the ELFA chart, came back and the third quarter may exceed the second quarter.


Thomas Depping, Chief Executive Officer
(Photo: Ascentium Capital)
The other charts indicate why Ascentium Capital CEO Thomas Depping made these remarks:
"The general origination and credit quality trends detailed above mirror our experience at Ascentium Capital. The credit quality of our applications remains unprecedentedly strong and our delinquencies at historic lows. Although we have hedged ourselves against another possible global economic slowdown, we continue to expand our sales force as we have a generally optimistic view of our future."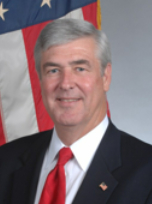 ELFA President and CEO William G. Sutton, CAE, said, "The pace of new equipment financing continued throughout the summer months as the housing sector, for one, showed signs of a rebound.
Ascentium Capital CEO Thomas Depping added, "One thing I have learned over the past 30 years in the industry is that being over-capitalized and having substantial excess liquidity is never a bad thing."
Echoing the optimism the Equipment Leasing & Finance Foundation Monthly Confidence Index for the Equipment Finance Industry reported "Overall, confidence in the equipment finance market is 53.0, up from the August index of 50.2, reflecting increased optimism despite concerns over companies' willingness to expand their businesses in the face of economic and political uncertainty."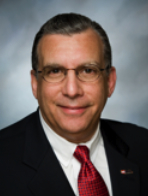 Anthony Cracchiolo, President and Chief Executive Officer, Vendor Services, U.S. Bank Equipment Finance, was reported in the press release to have changed his viewpoint from recent observations to "The industry is performing well and new businesses are entering the segment to join the positive experience our asset class enjoys. However, the growth of our industry is tightly aligned with the overall U.S. economy and our industry's future will be determined by the broader actions of the U.S. economy."

Also quoted in the Equipment Leasing and Finance Foundation press release was Russell Nelson, President, Farm Credit Leasing Services Corporation:
""Continued low interest rates, improving credit quality, growing demand for new/replacement equipment, and new leasing product development will drive continued industry expansion into 2013 and beyond. Uncertainty in the economy, Europe, employment, and upcoming U.S. elections will impact the level of growth recorded during the remainder of 2012."
The statistics, which many in the industry find easier and more accurate to read, come from the Equipment Leasing and Finance Association MFLI-25 report:
Aging of Receivables:


click to make larger
Average Losses (Charge-offs) as a % of net receivables
(Year Over Year Comparison)


click image to make larger

Credit Approval Ratios As % of all Decisions Submitted
(Year Over Year Comparison)


click image to make larger

Total Number of Employees
(Year Over Year Comparison)


click image to make larger
Participants in the ELFA MLFI-25:
ADP Credit

BancorpSouth Equipment Finance

Bank of America

Bank of the West

BB&T Bank

BMO Harris Equipment Finance

Canon Financial Services

Caterpillar Financial Services

CIT

De Lage Landen Financial Services

Dell Financial Services

EverBank Commercial Finance

Fifth Third Equipment Finance, a City National Bank Company

First American Equipment Finance

GreatAmerica

Hitachi Credit America

HP Financial Services

Huntington Equipment Finance

John Deere Financial

Key Equipment Finance

M&T Bank

Marlin Leasing

Merchants Capital

PNC Equipment Finance

RBS Asset Finance

SG Equipment Finance

Siemens Financial Services

Stearns Bank

Suntrust

Susquehanna Commercial Finance

US Bancorp Equipment Finance

Verizon Capital

Volvo Financial Services

Wells Fargo Equipment Finance
[headlines]
--------------------------------------------------------------

[headlines]
--------------------------------------------------------------
Marlin Leasing Stock on the Rise
by Christopher Menkin
http://data.cnbc.com/quotes/MRLN/tab/2

Marlin Business Service (NASDAQ: MRLN), Mount Laurel, Nevada has seen their stock rise in the last 52 weeks from $9.76 to $23.09, closing on Tuesday at $20.92,even though the stock market was down (Dow 101.37 % NASDAQ: 43.05). Volume also has been very good for Marlin with some days in the low six digits. Of all the leasing stocks to buy, Marlin has been the top performer.

End-of-day Price ($): 20.92
Change ($): 0.74
Change (%): 3.67
One Day Volume: 38,608
Day's High ($): 21.10
Day's Low ($): 19.92
Previous Close ($): 20.18
Exchange: NASDAQ
In their second quarter, net income allocated to common stock was $2.8 million and all aspects of their growth were solid with better loss ratios and performance. Condensed consolidated financial statement shows $2.988 million the first three months and $4.637 million for the six months ending. Their high revenue from Evergreen clauses continues as sales personnel continue to hit their quotas, and then some.
The board of directors set up a tier level for performance as well as stock options to give the officers incentive that appears to beneficial to all stockholders.
Key officers sold as per their options purchased and then deposed of stock:
(By filing dates)
9/18
Lynne Wilson, SVP, CFO

| | | |
| --- | --- | --- |
| | amount | price |
| Acquired | 8,948 | $9.52 |
| Sold | 6,240 | $18.00 |
| Acquired | 1,976 | $12.41 |
| Sold | 1,593 | $17.94 |
| Amount Owed: | 86,902 | |
George D. Pelose EVP, COO, Secretary
| | | |
| --- | --- | --- |
| | amount | price |
| Deposed | 4,500 | $18.24 |
| Amount Owed: | 193,292 | |
9/14
Daniel P.Dyer CE0, President, Treasurer
| | | |
| --- | --- | --- |
| | amount | price |
| Acquired | 7,000 | $3.39 |
| Sold | 3,802 | $17.09 |
| Acquired | 6,640 | $10.18 |
| Sold | 5,126 | $17.09 |
| Amount Owed: | 382,871 | |
9/13
George D. Pelose EVP, COO, Secretary
| | | |
| --- | --- | --- |
| | amount | price |
| 9/11 Deposed | 524 | $17.52 |
| 9/12 Deposed | 4,545 | $17.19 |
9/10
Lynne C. Wilson SVP, CFO
| | | |
| --- | --- | --- |
| | amount | price |
| Deposed | 1,657 | $17.17 |
| | | | |
| --- | --- | --- | --- |
| 2012 Executive | Base Salary | Bonus: | Total |
| Mr. Dyer | $390,000 | $200,000 | $590,000 |
| Mr. Pelose | $325,000 | $165,000 | $490,000 |
| Ms. Wilson | $267,038 | $40,050 | $307,088 |
(Does not include stock options, and also note the stock transactions come from the first two weeks of September. There were other months that officers exercised their stock options. The actual dollar number of total from exercising stock options was not noted in the SEC filings and most likely will be included in the year-end 2012 to stockholders.)
Pages 28-32, Marlin Salary Schedule 14A
Consolidated Financial Summary, page 2
http://leasingnews.org/PDF/MarlinSalarySchedule14a.pdf

Marlin Second Quarter:
http://leasingnews.org/PDF/Marlin2ndQuarter_2012.pdf

Financial Highlights:
http://www.snl.com/irweblinkx/reports.aspx?keyreport=-59&iid=4089372


[headlines]
--------------------------------------------------------------
Leasing Industry Help Wanted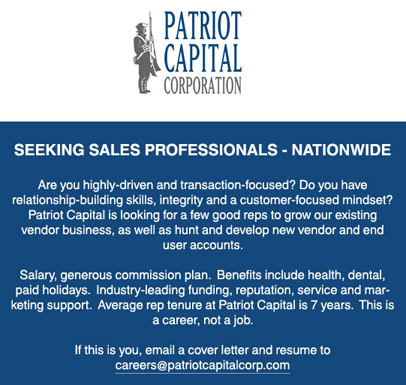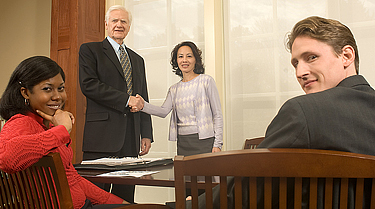 General Legal Counsel
National Bank Holding Company in Southern California
10+ yrs exp. commercial finance/leasing industry.
Background in employment law, contract origination,bankruptcy litigation/ must possess
an immense veracity, extensive understanding on
wide range of legal issues and business experience.
Salary requirements + resume: rose.jones98@yahoo.com
Los Angeles, CA
Taycor has developed and tested an innovative and
unique marketing engine, and we are ready to grow!
We are looking for closers and relationship builders,
not cold callers. (Full description)
jobs@taycor.com or apply online at www.taycor.com
For information on placing a help wanted ad, please click here:
http://www.leasingnews.org/Classified/Hwanted/Hwanted-post.htm

Please see our Job Wanted section for possible new employees.
Help Wanted Classified Ads
Cost
$595 four HTML lines
(note, a space is counted as a line)
$40 for each additional line or space
The classified ad will appear for 21 days.
The idea is to attract an applicant to learn more, either to click to a full description on your web site or to a full job description attachment (free, no charge).
All "Help Wanted" ads go into the "Help Wanted" classified ad section, which appears in each news edition, and is well read. The ad will also appear on the web site for those who go directly to the web site section.
A "Help Wanted" ad appears at the top of the headlines in each edition in a chronological basis with other help wanted ads. The position cannot be purchased. The ad also continues to appear in the classified ad section in the news edition as well as the web site in addition to appearing above the headlines. If there is only one help wanted ad, a display ad may be utilized in the rotation basis as this position, meaning the one help wanted ad is not going to be on top in every edition.
Contact kitmenkin@leasingnews.org for more
information or to help word a classified ad.
Leasing News reserves the right to refuse advertising, particularly to a company that has appeared in the complaint bulletin board
[headlines]
--------------------------------------------------------------

##### Announcement ############################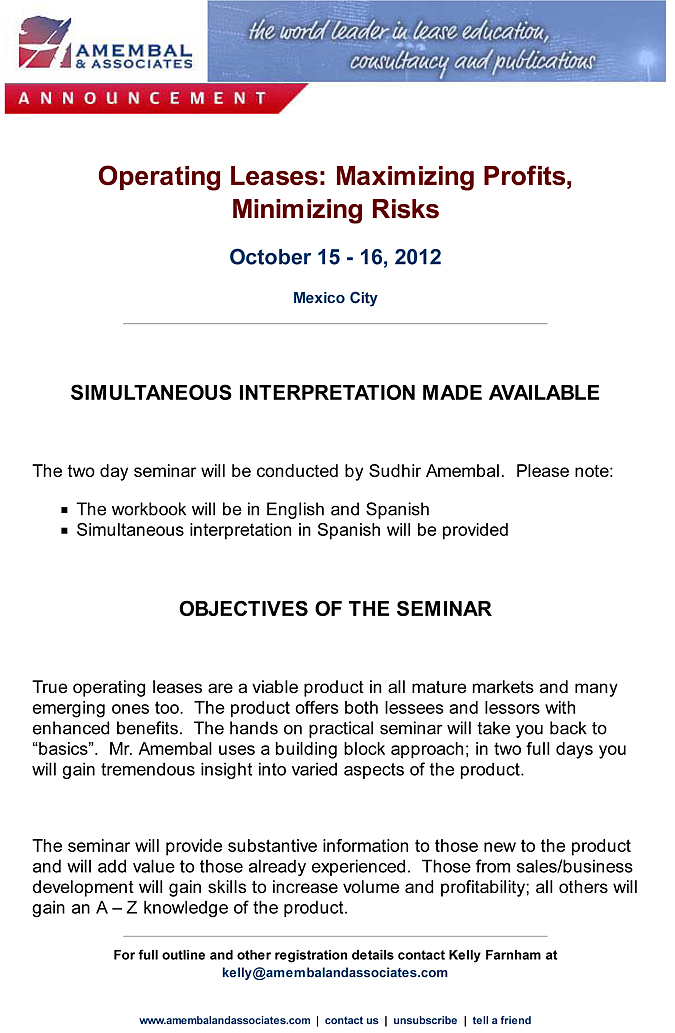 ##### Announcement#############################

[headlines]
--------------------------------------------------------------
The List---July and August
July, 2012

Cole Taylor Bank Equipment Leasing, Townson, Maryland (07/12) Edward A. Dahlka, Jr., former president of LaSalle National Leasing Corporation (sold to Bank of America 2007 ), as well as past president of the Equipment Leasing and Finance Association (2002-2003) and Equipment Leasing and Finance Foundation (2010 -2011),
and team from LaSalle to head new bank division.
Republic Bank, Bountiful, Utah (07/12) According to several reliable sources, Republic Bank, Bountiful, Utah stopped taking new leasing business two weeks ago.
Integrity Financial Groups, Murray, Utah (08/12) Doesn't return advance rentals, http://leasingnews.org/archives/Jul2012/7_09.htm#bbc
August, 2012
Element Financial, Toronto, Canada (08/12) Bradley Nullmeyer back with Steve Hudson team. http://leasingnews.org/archives/Aug2012/8_20.htm#nullmeyer
Radiance-Capital, Tacoma, WA (08/12) New complaint on Purchase Option on EFA, Won't Return $5,000 S.D. http://leasingnews.org/archives/Aug2012/8_13.htm#bbc
Marlin Leasing, Mount Laurel, New Jersey (08/12) 1st Time Net Income Exceeds Evergreen Income
http://leasingnews.org/archives/Aug2012/8_06.htm#marlin
Integrity Financial Groups, Murray, Utah (08/12) Second Bulletin Board Complaint:
http://leasingnews.org/archives/Aug2012/8_16.htm#bbc
Mazuma Capital Corp, Draper, Utah (08/12) Utilizes Evergreen PPR clauses
http://leasingnews.org/archives/Aug2012/8_13.htm#new_mazuma
Onset Financial, South Jordan, Utah (08/12) Utilizes Evergreen PPR clauses
http://leasingnews.org/archives/Aug2012/8_03.htm#onset
Marquette Equipment Finance, Midvale, Utah (08/12) Utilizes Evergreen PPR clauses
http://leasingnews.org/archives/Aug2012/8_01.htm#marquette
Full Alphabetical List:
http://www.leasingnews.org/list_alpha_new.htm
Full Chronological List:
http://www.leasingnews.org/list_chron_new.htm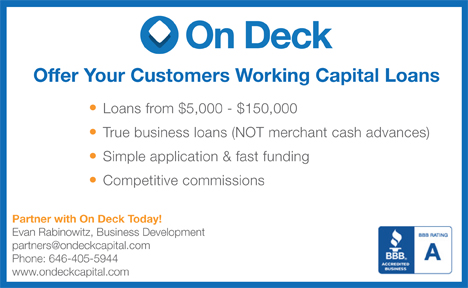 [headlines]
--------------------------------------------------------------


Ten Lawyers Against Evergreen Clause Abuse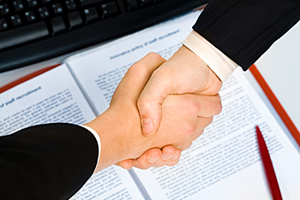 The original intention of the Evergreen clause in an equipment leasing contract was to have an alternative to when the lessee did not exercise the residual at the end of the contract. Often the clause calls for an automatic additional twelve months when the residual is not resolved.
In most cases, the lessor notifies the lessee that the residual will be due, often ninety days in advance. However, often there is nothing in the contract that requires the lessor to notify the lessee regarding the expiration of the contract.
Contrarily, many small ticket lessors do not notify the lessee, and automatically continue the lease, often via an ACH or continued billing, which often goes unnoticed until many payments have already been made.
Leasing News would like to see an industry standard that lessees are notified in advance of the expiration of their contract regarding its termination. We support the clause, and the notification requirement is wide open, meaning 90, 60, even 30 days and by telephone or mail.
This list of attorneys agrees with this and will be available to lessees, sometimes able to help them without a fee, or at a reduced rate, in an effort to end the abuse of Evergreen clause leases.
kitmenkin@leasingnews.org
Jim Coston
Coston & Coston LLC
105 W. Adams Street
Suite 1400
Chicago, Illinois 60603
(312) 205-1010
jcoston@costonlaw.com
(In 1998, he was elected to the United Association of Equipment
Leasing Board of Directors, and in 2003-04 was the first
attorney to become UAEL President, very active in his political party.)
Ronald J. Eisenberg
Schultz & Associates LLP
640 Cepi Drive, Suite A
Chesterfield, MO 63005
(636) 537-4645 x108
(636) 537-2599 (fax)
www.sl-lawyers.com
(Proven Leasing Litigator, well respected by all sides)
Ronald P. Gossett
Gossett & Gossett, P.A.
400 Seridan Street, Building I
Hollywood, Florida
954-983-2828
Fax: 954-983-2850
rongossett@gossettlaw.com
(Many cases including NorVergence, Brican, among others, a winner)
Brandon J. Mark
Attorney at Law, Admitted in Utah and Oregon
Parsons Behle & Latimer
201 South Main Street, Suite 1800
Salt Lake City, UT 84111
Direct Dial 801.536.6958
Facsimile 801.536.6111
www.parsonsbehle.com
BMark@parsonsbehle.com
(His firm represents banks who buy leases, and his
clients refuse to buy these types of leases.)
BARRY S. MARKS
MARKS & WEINBERG, P.C.
Financial Center - Suite 1615
505 North 20th Street
Birmingham, Alabama 35203
P. O. Box 11386
Birmingham, Alabama 35202
bmarks@marksweinberg.com
www.leaselawyer.com
205.251.8303
fax 278.8905 (Direct) 251.8305 (Main)
(Well-known to the leasing industry, also Alabama Poet)
Tom McCurnin
Barton, Klugman & Oetting
350 South Grand Ste. 2200
Los Angeles, CA 90071
Voice: (213) 617-6129
Fax: (213) 625-1832
Cell: (213) 268-8291
Email: tmccurnin@bkolaw.com
(Leasing News Advisor/Well-Known top Leasing Litigator)

Frank Peretore
Peretore & Peretore, P.C.
191 Woodport Road
Sparta, New Jersey 07871
www.peretore.com
(973) 729-8991
peretore@peretore.com
(Experienced leasing attorney, aggressive, author, secretary,
National Equipment Finance Association, ELFA, too)

Ellen Stern
Ellen Michele Stern
17630 El Mineral Rd
Perris, CA 92570
951-443-4000
leaselaw@msn.com
(Long time Southern California leasing attorney, well-respected)
Kevin E. Trabaris, Principal
Trabaris, P.C.
707 Skokie Boulevard, Suite 600
Northbrook, IL 60062
Direct: (847) 205-4377
Mobile: (847) 840-4687
Fax: (848) 260-5768
kevin@trabaris.com
www.trabaris.com
"In my career, I've repeatedly seen this provision misused
by unscrupulous lessors and think it's a bad idea for both
the lessee and the lessor."
Michael J. Witt, Esq.
MICHAEL J. WITT LAW OFFICES
4342 Oakwood Lane
West Des Moines, IA 50265
Tel: (515) 657-8706
Mobile: (515) 868-1067
Fax: (515) 223-2352
witt-law@live.com
(Former Advanta Leasing
and Wells Fargo Equipment Finance attorney)
Companies who notify lessee in advance of lease expiration
and require their discounter to also notify lessee in advance
http://www.leasingnews.org/Pages/lease_expiration.html
[headlines]
--------------------------------------------------------------
How Important is the Legal Name on the UCC?
By Tom McCurnin
Barton, Klugman & Oetting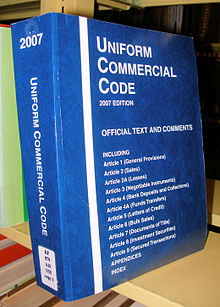 When Filing on Individual Borrowers, Bank Can Use Name on
Borrower's Driver's License to Perfect UCC Filings, Notwithstanding
Borrower's Legal Name is Something Else
Shakespeare started one of his most famous quotes with "What's in a name?" and he didn't really care what one named a thing, it was the thing that was important, not what one called it. Well, a Federal Bankruptcy Court thought different and invalidated a Bank's UCC filing over a name, but was reversed on appeal.
The case is In re Miller, 2012 WL 3589426 (C.D. Ill. 2012).
There, the borrower was Ben Miller. That was his legal name on his birth certificate. However, everything connected with the man for the last 20 years was "BenNie" Miller—His Driver's License, His Social Security Card, His Tax Returns—All of these used his nick name, Bennie Miller.
Mr. Miller borrowed a substantial sum of money from State Bank of Arthur for his business, and did so under his nick name, Bennie Miller. He signed the loan documents as such, and all his underwriting documents were in that name, including a copy of his driver's license. The Bank filed its UCC-1 under Bennie Miller. As borrowers sometimes do, Miller filed bankruptcy.
The Chapter 13 Trustee ascertained from the Petition that his true name was Ben Miller, and filed an Adversary Action to disallow the secured claim of the Bank on the grounds that the Code requires the UCC to be filed under the debtor's name. Since, Miller's true name was Ben Miller, not Bennie Miller, as the Bank's UCC-1 was filed under, the Trustee argued the Bank's filing was illegal and void, and sought to strike the Bank's secured claim. The Bankruptcy Court agreed, holding that the Bank should have used Miller's legal name. The Bank appealed.
On appeal, the District Court reversed the holding. The Court discussed the case law holding that a legal name is necessary, and essentially blew off that authority, holding that under Illinois law, a person may change his name without resorting to a legal proceeding, and thus, Miller effectively changed his name from Ben Miller to Bennie Miller. That's not exactly kosher, but at least the Court got the right result.
The Court, with very little legal authority, justified its decision:
"It seems absurd that a debtor could provide his driver's license, Social Security card, and federal income tax returns when securing a loan, and then later have the privilege to assert that the creditor was not entitled to the security because the name on the debtor's birth certificate did not match."
Most State Legislatures are due to vote on amendments to § 9-503 later this year, and the amendments give the States two choices to resolve the Ben Miller dilemma. The first alternative is that the filing creditor must use the most recent driver's license or State issued I.D. card for filing against individual debtors. The second alternative provides the creditor with three choices, any one of which would provide safe harbor, the borrower's individual name, his or her surname and personal name, or the name on the debtor's most recent driver's license. Note the term "surname" because in some instances an individual's surname is not the individual's last name.
Based on early polling, it appears as though most States will probably enact the first option, making the driver's license the mandatory and exclusive name of the debtor. This probably makes more sense, because secured creditors file, but also search. It obviously would be easier to search under the name on the driver's license than trying to figure out what the surname of a debtor might be.
There are four lessons for the secured creditor.
First, if the secured creditor is financing an individual borrower, realize that the name on the tax returns, driver's license or birth certificate may not be the debtor's legal name in the State in which the creditor is filing the UCC-1. Check with a title company or lawyer to determine what name to file against.
Second, there is no harm in filing under multiple names. The secured creditor may file against the name on the birth certificate, the name on the tax returns, the name on the driver's license, and when in doubt as to what the surname might be, in some Hispanic and Asian names, reverse the order and make another filing. The same principals apply to searches—the secured creditor should do multiple searches.
Third, this lesson also applies to corporate names and "dba's." While the secured creditor should probably use the name given on the Articles of Incorporation, there is simply no reason why, if there is any doubt whether it's Debtorco, Inc., or just Debtorco Inc., without the comma, the secured creditor should not make multiple filings.
Fourth, the secured creditor should check with its lawyer or title company after the first of the year to determine whether the State in which the filing is to be done, has enacted one of the revisions discussed above and if so, which alternative. Puerto Rico has already adopted the revisions. Each State will have transition periods in which creditors which desire to re-file their UCC-1 may do so.
What's in a name? Nothing apparently if the borrower has a driver's license.
Tom McCurnin is a partner at Barton, Klugman & Oetting in Los Angeles, California and represents banks and financial institutions in UCC matters.
Case:
http://leasingnews.org/PDF/BenMillerCase.pdf
Tom McCurnin
Barton, Klugman & Oetting
350 South Grand Ave.
Suite 2200
Los Angeles, CA 90071
Direct Phone: (213) 617-6129
Cell (213) 268-8291
Fax: (213) 625-1832
Email: tmccurnin@bkolaw.com
Visit our web site at www.bkolaw.com
Previous Tom McCurnin Articles:
http://www.leasingnews.org/Conscious-Top%20Stories/leasing_cases.html
[headlines]
--------------------------------------------------------------
Why I Became a CLP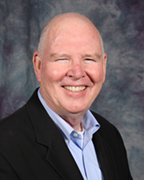 D. Paul Nibarger

The National Association of Equipment Leasing Broker's (NAELB) motto, 'Success by Association' is most appropriate. I've profited financially as well as intellectually from my association with NAELB. Perhaps the most important benefit of association is that of the strong encouragement within NAELB to practice high standards of personal and professional conduct with our funding sources and fellow brokers and their long time support of the Certified Lease Professional ('CLP') program.

I remember the stirring challenge at the 1996 NAELB annual meeting to become a CLP. Several CLP's put on an overview of the CLP program and the steps needed to obtain the CLP certification. While I had been in the leasing business since 1973 and had run the large ticket group for a major bank, had been a lessee/lessor advisor and purchased numerous portfolios of leases and loans for our own account, I was nevertheless intrigued by what the NAELB was attempting to do in raising the ethical and professional level of the leasing community. I accepted the challenge, gained new knowledge and through UAEL became a CLP in 1997. I've subsequently become a "mentor," presently serve as the foundation's Secretary, and enjoy being able to give back to my profession.
Both the NAELB and National Equipment Finance Association (FEFA) support the CLP program, providing at their annual conferences an all-day CLP Review. This comprehensive eight-hour program is taught by CLP's and provides an in-depth review of some of the tougher subjects in equipment leasing: lease classification and terminology, leasing law, documentation and collection, math of leasing and accounting for leases. There is no additional cost for the class.
Both the NAELB and NEFA provide the CLP Foundation with booth space at their annual and regional conferences, in addition to meeting room space for review classes and testing. Both give the CLP Foundation a link on the website and promote CLP products and services to our members.

(To learn more about the CLP Handbook)
http://www.clpfoundation.org/toolbox/clp_handbook.php
Note: Nibarger Associates is an investment banking firm which provides corporate financial advisory services in mergers, acquisitions and divestitures of public and privately held business. The firm has a strong specialty in meeting the intermediate and long term financing needs of its clients through equipment financing and leasing and continues to acquire and service asset based portfolios. We are members of Equipment Leasing Association (ELA) and National Association of Equipment Leasing Brokers (NAELB) with a California Finance Lender/Broker license, # 603-8622."
Why I Became CLP testimonials
http://www.leasingnews.org/CLP/Index.htm
(This ad is a "trade" for the writing of this column. Opinions
contained in the column are those of Mr. Terry Winders, CLP)
[headlines]
--------------------------------------------------------------
#### Press Release #############################

LEAF Announces Securitization of $221 Million of Leasing Assets

Philadelphia, PA - LEAF Commercial Capital, Inc. ("LEAF") a leading independent commercial equipment leasing and finance company, announced today the closing of a new securitization transaction, LEAF 2012-1, which was completed on September 21, 2012.
Through LEAF 2012-1, LEAF securitized a portfolio of approximately $221 million of leases and commercial loans through the issuance of equipment contract-backed notes. The transaction is the second securitization of small ticket equipment leases and commercial loans that LEAF has sponsored since its inception. The leases and loans were originated by LEAF and are backed by various equipment including office equipment such as photocopiers, printers and telecommunications systems, as well as technology, light industrial and healthcare-related equipment.
Guggenheim Securities, LLC, was the arranger of the notes and Natixis Securities Americas, LLC and Credit Suisse Securities (USA), LLC were co-arrangers. LEAF will continue to be the servicer of the assets. LEAF issued nine fixed rate classes of notes that were rated by Moody's and DBRS, with the Class A notes having the benefit of a financial guaranty insurance policy issued by Assured Guaranty Corp. This was a private offering made to qualified institutional buyers pursuant to Rule 144A under the Securities Act of 1933, as amended, by LEAF Receivables Funding 8, LLC, a wholly owned subsidiary of LEAF Commercial Capital, Inc.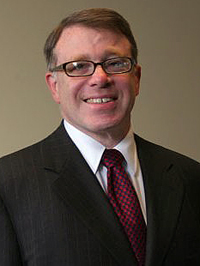 Miles Herman, President and COO
"This is our second successful securitization completed in less than two years since launching LEAF Commercial Capital, Inc. " President and COO Miles Herman said. "We are pleased with our success in securing customer finance programs with top quality equipment vendors as our primary source of originations and also the support we have received from the capital markets that fuels our growth.
"We believe that the confidence hat both investors and the rating agencies have shown in us further validates our business approach. A vital part of a well-rounded funding strategy for an independent finance company is accessing an active term securitization market. This transaction demonstrates and reinforces the fact that, despite difficult economic times, we can effectively participate in this market.
"We will be using the proceeds of this financing to pay down an existing warehouse facility and thus increase our capacity to meet the future financing needs of our valued equipment vendor partners. As a regular programmatic issuer, we look forward to continued future access to the securitization market."
About LEAF Commercial Capital, Inc.
LEAF Commercial Capital, Inc. ("LEAF") is one of the leading independent equipment leasing and finance companies in the U.S. Headquartered in Philadelphia, PA, LEAF serves the small- to mid-ticket equipment finance marketplace and maintains a nationwide origination footprint, working with manufacturers, distributors, and vendors of business-essential equipment and software in a variety of industries. LEAF is backed by Eos Partners, Resource Capital Corp., and Resource America, Inc. For more information on LEAF please visit www.LEAFnow.com.
##### Press Release ############################
Why Choose Advanced Property Tax Compliance?


Dedicated to the leasing industry
click here to learn more.

Hear What Our Clients say about us
click here

Gary DiLillo, President 440.871.0555 or gary@avptc.com
Send Leasing News to a Colleague. We are free!!!

[headlines]
--------------------------------------------------------------

Yorkshire Terrier/Schnauzer-Miniature
Kingwood, Texas Adopt-a-Dog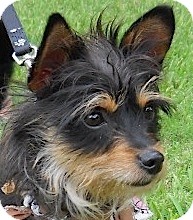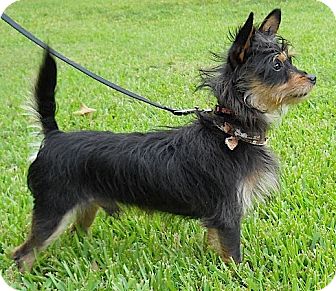 T-Bone
Male
Age: DOB August, 2009
Color: Tricolor (Tan/Brown, Black, White
Size: 8lbs
"I am already neutered, housetrained, up to date with shots, good with kids, and good with dogs.
contact twylasfriends@yahoo.com
T-Bone's Story...
"T-Bone is adorable and has a wonderful personality - sweet, calm, gentle, loving and playful. He's affectionate with grownups and older children and is happy playing with you or snuggling in your lap. He enjoys the company of other dogs and even plays with cats. He is 8 lbs., crate trained and appears house trained. T-Bone is current on vaccinations, neutered, microchipped and heartworm negative and on preventive. Contact twylasfriends@yahoo.com"
*****If you would like more information about the dog featured above, be sure to send a note to the "Contact Person." This is the person fostering the dog and they will be happy to answer any questions you have. Please don't just show up at Adoption Day expecting every dog to be there. We are limited by the number of volunteers who can help at each Adoption Day. Also, in sending your note to the Contact Person, be sure to include information about yourself, family, home, yard, fence, other pets, work situation, and pet accommodations. This information will help us make the best match between you and one of our dogs
Contact This Rescue Group...
Rescue Group: Twyla's Friends
Phone: (832) 488-7937
Let 'em know you saw "T-Bone" on Adopt-a-Pet.com!
E-mail: tereje@aol.com
Let 'em know you saw "T-Bone" on Adopt-a-Pet.com!
Website: http://www.twyla.org
Address: 526 Kingwood Dr. #321
Kingwood, TX77339

Adopt-a-Pet by Leasing Co. State/City
http://www.leasingnews.org/Conscious-Top%20Stories/Adopt_Pet.htm

Adopt a Pet
http://www.adoptapet.com/

[headlines]
--------------------------------------------------------------
Leasing News: The 2012 Toronto International Film Festival
By Fernando F. Croce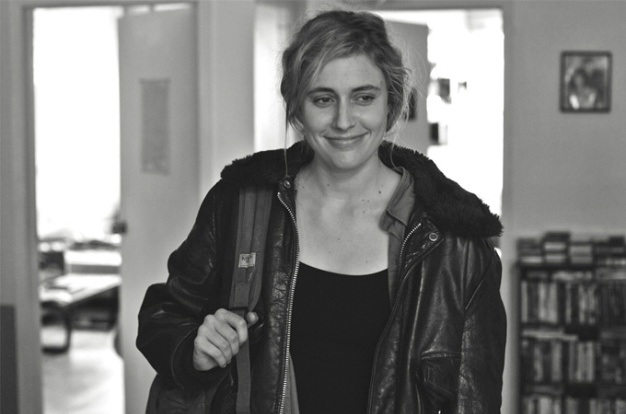 Greta Gerwig

The Toronto International Film Festival is one of the most respected fests not just because of the quality and variety of entries from all the corners of the world, but also because it allows audiences an early glimpse at many of the movies that will make news in the upcoming few months. Here's a list of the most hotly anticipated titles.
Anna Karenina: As he proved with "Pride and Prejudice" and "Atonement," director Joe Wright is determined to blow the dust off of the usual screen adaptations of great books. This time, he adapts the great Russian author Leo Tolstoy's timeless tragic romance of a 19th-century noblewoman (Keira Knightley) who defies the rules of aristocratic society by embarking on a doomed affair with another man. Wright's extravagant directing style and a strong supporting cast should make this a hit with art-house veterans.
Argo: The Toronto Film Festival is often a launching pad for future Best Picture Oscar winners ("Slumdog Millionaire" and "The King's Speech" are recent examples), so odds are we'll be hearing about this true-story dramatization when the time for nominations comes. Continuing his stint as a director, Ben Affleck both directs and stars in this tense story set during the height of the Iranian Revolution in the late 1970s, when Hollywood came to the rescue of American diplomats trapped in a nation in upheaval.
Frances Ha: Best known for his bittersweet portraits of neurotic characters ("The Squid and the Whale," "Greenberg"), writer-director Noah Baumbach lightens up with this very likable comedy, which gives Greta Gerwig the part she deserves. Gerwig stars as Frances, a struggling New York City dance student whose life takes a sudden turn when her best friend and roommate (Mickey Sumner) decides to move out. Reminiscent of Woody Allen's early films, this is a movie brimming with spunk, speed, and heart.
Like Someone in Love: Viewers who were fascinated by Abbas Kiarostami's "Certified Copy" last year should love this endlessly surprising drama. Instead of Europe, this time the great Iranian director finds himself in Japan, following the travails of three characters whose actions are often now what they seem. There's a young student who moonlights as a courtesan, an elderly former professor who's mistaken for her grandfather, and her hot-headed fiancée. A beautifully made, mystery-filled view of human relationships.
Night Across the Street: When Chilean filmmaker Raul Ruiz passed away a couple of years back, modern cinema lost one of its most playful masters. Fortunately, because he was so prolific, there are still films by him coming out. This one, his farewell movie, is a semi-autobiographic tale of dreams and fantasies, focusing on a retired clerk who recalls his imaginative childhood. With customary wit and style, Ruiz closes out a long, varied career with a wink to the audience.
Passion: Following a five-year absence from the screen, Brian De Palma ("Dressed to Kill," "The Untouchables") comes roaring back with this sleekly seductive tale of betrayal and murder. Set in a huge corporate in Germany, the slippery narrative follows the growing rivalry between a ruthless businesswoman (Rachel McAdams) and a meek, young designer (Noomi Rapace). When ideas are stolen, a violent crime takes place and identities are switched. Keeping his lush camera always moving, De Palma reclaims his spot as a modern master of suspense.
Silver Lining Playbook: This ensemble comedy-drama from David O. Russell ("Three Kings," "The Fighter") is another likely Academy Award contender. Bradley Cooper stars as a former teacher who comes home after a stint in a mental institution. While still showing traces of unpredictable behavior, he becomes determined to win back his wife with the help of an enigmatic neighbor (Jennifer Lawrence). Robert De Niro, Julie Stiles and Chris Tucker also star in this punchy blend of humor and heartbreak.
Something in the Air: Acclaimed French director Olivier Assayas ("Summer Hours") returns to the turbulent times of his youth in this tale of student unrest set in the early 1970s. The story follows a group of teenage friends as they are affected by the sometimes violent political demonstrations around them. While some of them get involved in radical causes, others follow their feelings and ambitions. The result is a flavorful snapshot of a restless generation that showcases a cast of talented young actors.
To the Wonder: A mysterious master who in the past could take decades between films, Terrence Malick surprised his fans by taking less than a year to follow his remarkable "Tree of Life" with this achingly poignant love story. Tracing the relationship between an American scientist (Ben Affleck) and a European single mother (Olga Kurylenko), this is a swirling account of the highs and lows of passionate romance. Though Malick's boldly impressionistic style is challenging, the naked emotions on display are universal.
[headlines]
--------------------------------------------------------------

John Kenny Receivables Management

• End of Lease Negotiations & Enforcement• Fraud Investigations
• Credit Investigations • Asset Searches


• Skip-tracing • Third-party Commercial Collections

john@jkrmdirect.com | ph 315-866-1167| www.jkrmdirect.com

News Briefs----

3 ex-TierOne Bank execs charged with hiding losses
http://www.businessweek.com/ap/2012-09-25/3-ex-tierone-bank-execs-charged-with-hiding-losses
Looking for a Comeback, Thain Shopping CIT Group
http://www.foxbusiness.com/business-leaders/2012/09/24/thain-shopping-cit-group-around/#ixzz27R523TbK
Median Income for many cities and metropolitan divisions
http://leasingnews.org/PDF/MedianIncomebyCity.pdf
Home prices rose in July in 20 major cities
http://www.usatoday.com/money/business/story/2012/09/25/home-prices-rose/57840140/1
August Massachusetts single-family home sales rose 20%
http://www.boston.com/businessupdates/2012/09/25/massachusetts-single-family-home-sales-rose-percent-august-the-warren-group-says/ViaY2BrH2uzFNODLBGOf1K/story.html
Home improvement sales going through the roof
http://www.usatoday.com/money/personalfinance/story/2012/09/25/home-improvement/57841932/1
City of Dixon Indicted Treasurer Auction Nets Nearly $5 Million
http://www.chicagotribune.com/news/local/ct-met-dixon-treasurer-auction-20120926,0,7462062.story
Banker by Day, NFL Replacement Ref by Night
http://www.americanbanker.com/people/banker-by-day-nfl-replacement-ref-by-night-1053018-1.html
'Dancing With the Stars' boots first celeb: Pamela Anderson
http://content.usatoday.com/communities/entertainment/post/2012/09/25/dancing-with-the-stars-boots-first-celeb/70001154/1
Russian authorities suspend imports of Monsanto corn
http://www.stltoday.com/business/local/russian-authorities-suspend-imports-of-monsanto-corn/article_724f0fb6-075b-11e2-bf8b-0019bb30f31a.html
[headlines]
--------------------------------------------------------------




You May Have Missed---

Top 10 coffee-drinking professions
http://www.boston.com/business/news/2012/09/25/top-coffee-drinking-professions/JeTo8h4nHvs23rtcnCjY9J/gallery.html?pg=1&t=150&cp=1




[headlines]
--------------------------------------------------------------



SparkPeople--Live Healthier and Longer

SparkPeople--Live Healthier and Longer


25 Ways to Get Back on Track Today
http://www.sparkpeople.com/resource/motivation_articles.asp?id=1062&page=2

[headlines]
--------------------------------------------------------------

Sports Briefs----
N.F.L. Chief Caught Between Bad Calls and Owners' Hard Line
http://www.nytimes.com/2012/09/26/sports/football/nfl-commissioner-goodell-caught-between-bad-calls-and-owners.html?hp
Roundup: Scoop on NFL ref madness/Affects $300MM at Vegas
http://msn.foxsports.com/nfl/story/replacement-official-madness-092512
Braves clinch on Freddie Freeman's home run
http://www.ajc.com/news/sports/baseball/braves-clinch-on-freeman-walkoff/nSL8b/
Logan can't hold Yankees lead in 5-4 loss to Twins
http://www.nypost.com/p/sports/yankees/gametracker_yankees_at_twins_
DrnNrygzMMDCynNwD5VEyH
((Please click on ad to learn more))
(Leasing News provides this ad "gratis" as a means
to help support the growth of Lease Police)
[headlines]
--------------------------------------------------------------


Baseball Poem


Ballpark Haiku
by Tim Peller
Hot wicked summer
Against the fat man's belly
Budweiser can sweats
Under the shrubbery
Down by the bullpen mound
Yellow jackets whine
Budweiser !
Budweiser! he calls
between innings, between pitches,
between breaths
from " Touching the Bases"
These come from a soft cover 128 pages
with index published by www.mcfarlandpub.com
He is a unique American poet.
He lives in Hickory, North Carolina.
[headlines]
--------------------------------------------------------------


California Nuts Briefs---
Gov. Brown sings Diverless Car bill
http://hosted.ap.org/dynamic/stories/U/US_DRIVERLESS_CARS?
SITE=AP&SECTION=HOME&TEMPLATE=DEFAULT&CTIME=2012-09-25-23-51-15
Gov. Jerry Brown signs two-year reprieve for state parks
http://blogs.sacbee.com/capitolalertlatest/2012/09/gov-jerry-brown-signs-two-year-reprieve-for-state-parks.html
Six animal shelters in Santa Clara County receive $1 million grant from nonprofit
http://www.mercurynews.com/bay-area-news/ci_21630428/six-animal-shelters-santa-clara-county-receive-1
[headlines]
--------------------------------------------------------------


"Gimme that Wine"
http://www.youtube.com/watch?v=EJnQoi8DSE8


Winemakers look for high-end turnaround
http://www.pressdemocrat.com/article/20120925/BUSINESS/120929679/1350?Title=Winemakers-look-for-high-end-turnaround
Wine Executives Reveal Optimism and Concerns
http://www.winesandvines.com/template.cfm?section=news&content=105480&
htitle=Wine%20Executives%20Reveal%20Optimism%20and%20Concerns&
Wine Shipping Gains Momentum as Sales Top $1.35 Billion
http://www.winebusiness.com/news/?go=getArticle&dataid=105476
Mondavi Taught Us to Find Life in Wine
http://www.hispanicbusiness.com/2012/9/24/mondavi_taught_us_to_find_life.htm
Free Mobile Wine Program
http://leasingnews.org/archives/Feb2010/2_26.htm#mobile
Wine Prices by vintage
http://www.winezap.com
http://www.wine-searcher.com/
US/International Wine Events
http://www.localwineevents.com/
Winery Atlas
http://www.carterhouse.com/atlas/\
Leasing News Wine & Spirits Page
http://two.leasingnews.org/Recommendations/wnensprts.htm

[headlines]
----------------------------------------------------------------
This Day in History
1774-Birthday of John Chapman, better known as Johnny Appleseed, born Leominster, MA. Planter of orchards and friend of wild animals, he was regarded as a great medicine man by the Indians. The remarkable career of Johnny Appleseed began about 1800. He moved to Pennsylvania, where he sold or gave away saplings and apple seeds to settlers moving west. Chapman then moved on to Ohio, sowing and giving away apple seeds en route. For more than 40 years he traveled through Ohio, Indiana, and western Pennsylvania. He pruned trees he had previously planted and helped pioneers care for the orchards grown form his seeds. His work bore fruit, literally, over an area of perhaps 100,000 square miles. Chapman was ragged in dress and eccentric in his ways. He was also an itinerant preacher, expounding his faith in the Church of the New Jerusalem, the religious organization that grew out of the teachings of Emanuel Swedenborg, the Swedish mystic whose teachings had been introduced to the U.S. in 1784 and whose empathy with the natural world apparently appealed to Chapman. During the War of 1812, Chapman traveled 30 miles to bring troops to Mansfield, Ohio, to forestall a raid by Indian allies of the British. Chapman also introduced and encouraged the raising of many useful medicinal herbs. He died near Fort Wayne, Indian, in 1847.
(lower half of: http://memory.loc.gov/ammem/today/sep26.html )
1777- Philadelphia was occupied by British forces under Gen. Howe. General George Washington realizes the war is going badly for the colonials.
http://memory.loc.gov/ammem/today/sep26.html
1789 - Thomas Jefferson was appointed America's first Secretary of State; John Jay the first chief justice of the United States; Samuel Osgood the first Postmaster-General; and Edmund Jennings Randolph the first Attorney General.
1814- With over 1,000 delegates from 17 churches, the Flint River Association was established -- the first official Baptist organization of its kind in the history of Alabama.
1835- The Suwanee Association was formed, in Florida. Comprised of eight member churches, it was the first official Baptist organization in Florida history.
1871- David Oliver Saylor of Allentown, PA, received a patent for American Portland cement. He perfected a process for making hydraulic cement from argillo magnesium and argillo calcareous limestone. European cement was regarded as superior and it was not until 1897 that the use of American cement exceeded the use of cement important from Europe. It was primarily brought in from Portland, England as ballast aboard ships.
1887-Emile Berliner, a 36 year old German immigrant living in Washington DC, applies for a patent on his invention, the gramophone. The machine was the first to play flat discs as opposed to Thomas Edison's wax cylinder apparatus. The patent would be granted in November.
1888-Birthday of T.S. Eliot ( Thomas Stearns Eliot), Nobel prize winner, poet, playwright and critic, born St. Louis, MO. "There never was a time," he believed, " when those that read at all, read so many more books by living authors than books by dead authors; there never was a time so completely parochial, so shut off from the past." Eliot died at London, England, January 4, 1965.
1892 - The 'King of Marches' was introduced to the general public. John Philip Sousa and his band played the "Liberty Bell March" in Plainfield, New Jersey. Most of his compositions were written in Great Lakes, Illinois, where his Navy marching band was based.
1898 -George Gershwin Birthday
http://www.ffaire.com/gershwin/
1907-Birthday of piano player Frank "Kansas City Frank" Melrose. Sumner, IL
1908 - An ad for the Edison Phonograph appeared in "The Saturday Evening Post". The phonograph offered buyers free records by both the Democratic and Republican U.S. presidential candidates!
1918- The "Battle of Meuse," Argonne Forest. As part of four major efforts to break the Hindenburg line, a Franco-American offensive began on this date, with the US First Army striking between the Meuse River and the Argonne Forest and the French Fourth Army to their west. After four taxing weeks of attack, the Germans were gradually pushed back. By Oct 31, the Americans had advanced 10 miles, the French had reached the Aisne River 20 miles away and the Argonne Forest was rid of the Central Power forces. This was the final great battle of World War I.
1919-President Wilson actually suffered a strong while traveling to Wichita, Kansas from Pueblo, Colorado.. His national tour was halted and he was taken back to Washington, DC. History was changed as the seriousness of Wilson's condition was not made public, even to his immediate cabinet. For quite a period of time, Mrs. Wilson along with a few key people kept his inabilities a secret.
Legislation did not happen, foreign policy was greatly affected, and Wilson's ability to communicate with the public was gone. The presidential election of 1920 was in part a referendum on whether the U.S. should join the League of Nations. Its main proponent was too incapacitated to continue and all the opponents had a field day. The Democratic nominee, James M. Cox, pledged to do his best to take American into the league, but found little support or backing, even from his own party due to the lack of indecision by the many factions. The Republican platform straddled the issue; candidate Warren G. Harding did not seem to feel strongly either way (ironically he would die in San Francisco from a heart attack, August 2, 1923).. Harding's election was an indicator that the American people wanted to forget the war. They rejected Woodrow Wilson's idealism and returned to everyday pursuits. This was the first presidential election in which women could vote, and they apparently voted the same was as the men---overwhelmingly Republican ( the saying that "We gave the women the vote, and they voted for handsome Warren G. Harding (a well-known womanizer at the time) haunted the female vote for years. The U.S. Census recorded a population of 105,710,620. The center of population was placed at eight miles south-southeast of Spencer, Owen County, Indiana. For the first time a decline was recorded in the rural population to less than 50% of the total. The number of farm residents had dwindled to less than 50%. We were about to begin "The Roaring Twenties."
http://www.doctorzebra.com/prez/t28.htm
http://www.americanpresident.org/kotrain/courses/WW/WW_Foreign_Affairs.htm
1925----Texas Governor Pat Neff pardons folksinger Leadbelly, McGregor, Texas
http://www.kirjasto.sci.fi/ledbelly.htm
http://www.tsl.state.tx.us/governors/personality/neff-p01.html
http://www.lnstar.com/mall/txtrails/waco.htm
1926-Gene Tunney won the heavyweight championship by taking a unanimous 15-round decision from Jack Dempsey, the champion since 1919. Tunney defeated Dempsey in a rematch, won one more fight and then retired.
1926 –Birthday of Julie London (Peck) (singer: Cry Me a River; actress: Emergency; died Oct 18, 2000)
1936 - Denver, CO, was buried under 21.3 inches of snow, 19.4 inches of which fell in 24 hours. The heavy wet snow snapped trees and wires causing seven million dollars damage. (26th-27th)
1937- Bessie Smith, 43, one of the world's great jazz singers, dies in Clarksdale, Miss., from an auto accident. The closest hospital refused to admit her because she was black.
1939-Birthday of singer Tina Turner, Brownsville, TN
http://www.tina-turner.com/
1944—Top Hits
I'll Walk Alone - Dinah Shore
Is You is or is You Ain't - Bing Crosby & The Andrews Sisters
I'll Be Seeing You - Bing Crosby
Smoke on the Water - Red Foley
1947- Lynn Anderson - U.S. country singer and songwriter. Dozens of her songs crossed over into mainstream fame. Her "I Never Promised You a Rose Garden" went gold and won the Grammy for best female vocal. Her mother is Liz Anderson, a country singer and songwriter in her own right. Liz wrote Lynn's famed "Ride, Ride, Ride" (1966) and had her songs recorded by top male vocalists in the business.
1948-Birthday of singer Olivia Newton-John, Cambridge, England,.
http://www.onlyolivia.com/onj.html
1949- Jane Graves Smiley birthday - U.S. novelist and Pulitzer Prize winner. She won the Pulitzer honor for her devastating One Thousand Acres that was later made into a movie but is best known for her novel Moo which has almost become a cult favorite. Her mother was also a writer and journalist.
http://books.guardian.co.uk/departments/generalfiction/story/0,6000,1010668,00.html
http://www.randomhouse.com/features/smiley/qna.html
1950 - Residents of the northeastern U.S. observed a blue sun and a blue moon, caused by forest fires in British Columbia.
1950-OBREGON, EUGENE ARNOLD Medal of Honor
Rank and organization: Private First Class, U.S. Marine Corps, Company G, 3d Battalion, 5th Marines, 1st Marine Division (Rein.). Place and date: Seoul, Korea, 26 September 1950. Entered service at: Los Angeles, Calif. Born: 12 November 1930, Los Angeles, Calif. Citation: For conspicuous gallantry and intrepidity at the risk of his life above and beyond the call of duty while serving with Company G, in action against enemy aggressor forces. While serving as an ammunition carrier of a machine gun squad in a marine rifle company which was temporarily pinned down by hostile fire, Pfc. Obregon observed a fellow marine fall wounded in the line of fire. Armed only with a pistol, he unhesitating dashed from his covered position to the side of the casualty. Firing his pistol with 1 hand as he ran, he grasped his comrade by the arm with his other hand and, despite the great peril to himself dragged him to the side of the road. Still under enemy fire, he was bandaging the man's wounds when hostile troops of approximately platoon strength began advancing toward his position. Quickly seizing the wounded marine's carbine, he placed his own body as a shield in front of him and lay there firing accurately and effectively into the hostile group until he himself was fatally wounded by enemy machine gun fire. By his courageous fighting spirit, fortitude, and loyal devotion to duty, Pfc. Obregon enabled his fellow marines to rescue the wounded man and aided essentially in repelling the attack, thereby sustaining and enhancing the highest traditions of the U.S. Naval Service. He gallantly gave his life for his country.
1952- Top Hits
You Belong to Me - Jo Stafford
Wish You Were Here - Eddie Fisher
Half as Much - Rosemary Clooney
Jambalaya (On the Bayou) - Hank Williams
1953 - The Ames Brothers' "You You You" hits #1
1955 - Debbie Reynolds married singing idol Eddie Fisher. The couple made it through four tempestuous years. Fisher gave her up for Elizabeth Taylor, and also "Jump the Shark" on his career.
1956-Fats Domino's "Blueberry Hill" enters the US Pop chart, where it will reach number four.
1956 - The mayor of Tupelo, MS declares today Elvis Presley Day in honor of its favorite son; among others, a young Tammy Wynette is in the audience at the concert Elvis gives later.
1957- Sept 26 , West Side Stories opened at the Winter Garden Theatre, 1957 and ran for 732 performances
http://www.imagi-nation.com/moonstruck/albm28.html
http://www.wsu.edu/~brians/love-in-the-arts/west.html
http://www.westsidestory.com/
1957 - "West Side Story" opened in New York. The musical ran for 734 performances. The loose adaptation of William Shakespeare's "Romeo and Juliet" produced several hit songs, including "Maria" and "Tonight".
1960- the first of four television debates between Richard Milhous Nixon, the Republican candidate, and John Fitzgerald Kennedy, the Democratic candidate took place today in a Chicago studio; the second on October 8 in a Washington, DC, studio; the third of October 13, with Kennedy in New York City and Nixon in Hollywood, CA; and the fourth on October 21, in a New York city studio
1960—Top Hits
My Heart Has a Mind of Its Own - Connie Francis
Chain Gang - Sam Cooke
Mr. Custer - Larry Verne
Alabam - Cowboy Copas
1960-Connie Francis becomes the first female singer in the Rock and Roll era to have two consecutive number one singles when "My Heart Has a Mind of Its Own" went to the top of the Billboard chart. It followed "Everybody's Somebody's Fool".
1961-Roger Maris hit his 60th home run of the season to tie Babe Ruth's record. Maris's homer came off pitcher Jack Fisher of the Baltimore Orioles to the Yankees' 159th game.
1961 - Folksinger Bob Dylan lands his first major gig, opening for the Greenbriar Boys for two weeks at Gerde's Folk City in New York. Critic Robert Shelton of the New York Times says of today's performance: "Bob Dylan is one of the most distinctive stylists to play in a Manhattan cabaret in months... there is no doubt that he is bursting at the seams with talent... Mr. Dylan's voice is anything but pretty... a searing intensity pervades his songs. Mr. Dylan's highly personalized approach toward folk song is still evolving." This review essentially launches Dylan's career.
1962- "The Beverly Hillbillies" premieres on TV. This half-hour comedy was one of the most successful "rural" comedies on TV; in addition, according to Nielsen, the eight most-watched half-hour shows are episodes of this series. "The Beverly Hillbillies" was about an Appalachian man, Jed Clampett (Buddy Ebsen) who found oil on his property, so he moved his family to a better life in Beverly Hills, CA. Most of its jokes were based on its fish-out-of-water premise. Also in the cast were Irene Ryan as Granny, Jed's mother-in-law, Donna Douglas as his daughter ElIy May, Max Baer, Jr as his nephew Jethro Bodine, Raymond Bailey as neurotic Milburn Drysdale, Jed's neighbor and the owner of the bank where Jed kept his money, Nancy Kulp as Jane Hathaway, Drysdale's secretary and right-hand-woman and Harriet MacGibbon as Margaret Drysdale, Milburn's wife.
1963 - San Diego, CA, reached an all-time record high of 111 degrees. Los Angeles hit 1S09 degrees.
1964-Roy Orbison's "Oh, Pretty Woman" reaches the top of the Billboard Hot 100. It would be the last of a string of nine straight Top Ten records for The Big O.
1964- " The Gilligans Island" premiered. Often asked on both "Who Wants to be a Millionaire" and other quiz shows, this series was about seven people who set sail aboard the Minnow for a three-hour tour and became stranded on an island. They used the resources on the island for food, shelter and entertainment. The cast included Bob Denver as Gilligan, Alan Hale, Jr, as the Skipper( Jonas Grumby), Jim Backus as Thurston Howell Ill, Natalie Schafer as Mrs. "Lovey" Howell, Russell Johnson as the Professor( Roy Hinkley), Dawn Wells as Mary Ann Summers and Tina Louise as Ginger Grant, the movie star. The last telecast aired on Sept 4,1967.
http://bobdenver.com/
http://www.sitcomsonline.com/gilligansisland.html
( could not find Gilligan's first name, someone told me it was Willard or Wille )
1965-CAPTAIN HUMBERT R. VERSACEUNITED STATES ARMY: Medal of Honor for conspicuous gallantry and intrepidity at the risk of his life above and beyond the call of duty: Captain Hubert R. Versace distinguished himself by extraordinary heroism during the period of 29 October 1963 to 26 September 1965, while serving as S-2 Advisor, Military Assistance Advisory Group, Detachment 52, Ca Mau, Republic of Vietnam. While accompanying a Civilian Irregular Defense Group patrol engaged in combat operations in Thoi Binh District, An Xuyen Province, Captain Versace and the patrol came under sudden and intense mortar, automatic weapons, and small arms fire from elements of a heavily armed enemy battalion. As the battle raged, Captain Versace, although severely wounded in the knee and back by hostile fire, fought valiantly and continued to engage enemy targets. Weakened by his wounds and fatigued by the fierce firefight, Captain Versace stubbornly resisted capture by the over-powering Viet Cong force with the last full measure of his strength and ammunition. Taken prisoner by the Viet Cong, he exemplified the tenets of the Code of Conduct from the time he entered into Prisoner of War status. Captain Versace assumed command of his fellow American soldiers, scorned the enemy's exhaustive interrogation and indoctrination efforts, and made three unsuccessful attempts to escape, despite his weakened condition which was brought about by his wounds and the extreme privation and hardships he was forced to endure. During his captivity, Captain Versace was segregated in an isolated prisoner of war cage, manacled in irons for prolonged periods of time, and placed on extremely reduced ration. The enemy was unable to break his indomitable will, his faith in God, and his trust in the United States of America. Captain Versace, an American fighting man who epitomized the principles of his country and the Code of Conduct, was executed by the Viet Cong on 26 September 1965. Captain Versace's gallant actions in close contact with an enemy force and unyielding courage and bravery while a prisoner of war are in the highest traditions of the military service and reflect the utmost credit upon himself and the United States Army.
1965 - Queen Elizabeth II presents the Beatles with the Order of the British Empire, recommended by Prime Minister Harold Wilson, who said later: "I saw the Beatles as having a transforming effect on the minds of youth, mostly for the good. It kept a lot of kids off the streets." The Beatles, who reportedly get high in a bathroom before the event, are said to be delighted, though many older and more conservative honorees return their honors in protest. John Lennon later gives his back, protesting "the war in Vietnam and also 'Cold Turkey' slipping down the charts."
1968—Top Hits
Harper Valley P.T.A. - Jeannie C. Riley
Hey Jude - The Beatles
Hush - Deep Purple
Mama Tried - Merle Haggard
1968 -Hawaii Five-O debuts as an hourly program on CBS
http://www.epguides.com/HawaiiFiveO/
http://us.imdb.com/Title?0062568
1969- the Beatles' 13th album, Abbey Road, was released in the United Kingdom on this date in 1969. The album zoomed to number one on the record charts and stayed there for 11 weeks. It was the last album the Beatles made together.
1969- "The Brady Bunch". This popular sitcom starred Robert Reed as widower Mike Brady who has three sons and is married to Carol (played by Florence Henderson), who has three daughters. Housekeeper Alice was played by Ann B. Davis. Sons Greg (Barry Williams), Peter (Christopher Knight) and Bobby (Mike Lookinland) and daughters Marcia (Maureen McCormick), Jan (Eve Plumb) and Cindy (Susan Olsen) experienced the typical crises of youth. The program steered clear of social issues and portrayed childhood as a time of innocence. The last episode was telecast on Aug 30,1974. The program continues to be popular in reruns in the after-school time slot. There were also many spin-offs: "The Brady Kids" (1972—74), a Saturday morning cartoon; "The Brady Bunch Hour" (1976—77), a variety series; "The Brady Brides" (1981), a sitcom about the two older daughters adjusting to marriage and "The Brady's" (1990), a short-lived dramatic series. A Very Brady Christmas (1988) was CBS's highest rated special for the season. In 1995, The Brady Bunch Movie appealed to fans who had watched the program 25 years before.
1969 - Legendary promoter Bill Graham opens the Fillmore West, a West Coast version of his popular New York "rock ballroom," in San Francisco.
1970 - Santa Ana winds brought fires to Los Angeles County, and to points south and east. Half a million acres were consumed by the fires, as were 1000 structures. Twenty firemen were injured. (25th-29th)
1970 - Motown announces that its newest singing sensation, the Jackson 5, have sold ten million records worldwide in just nine months.
1970 - Returning to Abbey Road studios in London, ex-Beatle John Lennon begins work on his first proper solo album, John Lennon / Plastic Ono Band.
1975 - The Rocky Horror Picture Show, starring Tim Curry, Susan Sarandon, and a young unknown singer who goes only by the name of Meat Loaf, opens in Westwood, CA. A film version of the popular off-Broadway musical hit, it is an instant flop nationwide, and is miraculously resuscitated some time later when audiences at the midnight showings in New York City begin to talk back to the screen, creating a cult phenomenon that lasts to this day.
1976 - Boulder, Colorado's Firefall saw their song "You Are the Woman" enter the Billboard chart on its way to #9. They would place five more songs in the Top 40, including "Just Remember I Love You" (#11 in 1977) and "Strange Way" (#11 in 1978).
1976-Top Hits
Play That Funky Music - Wild Cherry
I'd Really Love to See You Tonight - England Dan & John Ford Coley
A Fifth of Beethoven - Walter Murphy & The Big Apple Band
If You've Got the Money I've Got the Time - Willie Nelson
1979 - In the midst of a hot September for Death Valley, California, the afternoon high was 104 degrees for the second of three days, the coolest afternoon highs for the month.
1981- Nolan Ryan o the Houston Astros became the first pitcher to throw five career no-hitters. He blanked the Los Angeles Dodgers, 5-0, at the Astrodome. Ryan ended his career with seven no-hitters.
1981- Roger Maris hit his 60th home run of the season to tie Babe Ruth's record. Maris's home came
1982- "Knight Rider" premieres. David Hasselhoff starred in this one-hour adventure series about a copy who was nearly killed, then brought back to live with a new identity ( Michael Knight ) by a mysterious millionaire. Together with a car that talked, a Pontiac Trans Am called KITT ( Knight Industries Two Thousand, Knight had various adventures. Other cast members included Edward Mulhare as Devon Miles, aid to the deceased millionaire, Patricia McPherson as mechanic Bonnie Barstow, Rebecca Holden as April Curtis, William Daniels as the voice of KITT, and peter Parros as Reginald Cornelius III, truck driver/chauffeur for KITT.
1984 - Liz Taylor starred in the season opener of the TV soap, "Hotel". Despite incredibly biting bits from John Belushi on NBC's "Saturday Night Live" regarding her plumpness at the time, viewers were quite amazed when Ms. Taylor appeared in a gown -- with a 24-inch waistline. Definitely no more, "I followed Liz Taylor to McDonald's to watch the numbers change," from Joan Rivers.
1984---Top Hits
Missing You - John Waite
Let's Go Crazy - Prince & The Revolution
Drive - The Cars
Let's Chase Each Other Around the Room - Merle Haggard
1984 - Paul Anka is awarded a star on the Hollywood Walk of Fame at 6840 Hollywood Blvd.
1985- Shamu was born at Sea World at Orlando, FL and is the first killer whale born in captivity to survive. Shamu is now living at Sea World's Texas park
1986 - "Dallas", on CBS-TV, smashed NBC's "Miami Vice" in the overnight ratings. The episode, from Southfork Ranch, had Bobby Ewing (Patrick Duffy) returning from the dead -- in the shower, no less! Pam Ewing (Victoria Principal) was a bit perplexed. So were the viewers. Somebody had stayed up very, very late writing this episode.
1987 - Whitney Houston's fifth consecutive #1 U.S. single hit the top. "Didn't We Almost Have It All" was a cut from her LP, "Whitney", which was number one on the album charts from June 27 to Sep 11 that year.
1987 - Freezing temperatures were reported in the Northern and Central Appalachians, and the Upper Ohio Valley. The morning low of 27 degrees at Concord NH tied their record for the date. Temperatures soared into the 90s in South Dakota. Pierre SD reported an afternoon high of 98 degrees.
1988 - Unseasonably warm weather prevailed across Florida. Afternoon highs of 92 degrees at Apalachicola and 95 degrees at Fort Myers were records for the date
1988- NYC's Rockefeller Center declared a national landmark.
1989 - Rain spread from the southeastern states across New England overnight. Cape Hatteras NC reported measurable rainfall for the fourteenth straight day, with 15.51 inches of rain recorded during that two week period. Phoenix AZ reported a record high of 108 degrees, and a record 134 days of 100 degree weather for the year. Afternoon temperatures were only in the 40s over parts of northwest Wisconsin and Upper Michigan.
1991 - A group of scientists, four men and four women began a two-year stay inside "Biosphere 2", a sealed structure in Oracle, AZ. They had planned to have no contact with the outside world; to grow their own food and live peacefully together as future pioneers in a harsh and alien world. Unfortunately, the outside world had to intervene a few times; to get rid of an ant invasion, to pump in oxygen, to tend to a health emergencies, to bring in forgotten necessities like makeup. The scientific team managed to last out the term, but they were half-crazy and half-starved when U.S. marshals led them out two years later.
1996 - U.S. astronaut Shannon Lucid returns to Earth in the U.S. space shuttle Atlantis following six months in orbit aboard the Russian space station Mir. On March 23, 1996, Lucid transferred to Mir from the same space shuttle for a planned five-month stay. A biochemist, Lucid shared Mir with Russian cosmonauts Yuri Onufriyenko and Yuri Usachev and conducted scientific experiments during her stay. She was the first American woman to live in a space station. Beginning in August, her scheduled return to Earth was delayed by more than six weeks because of last-minute repairs to the booster rockets of Atlantis and then by a hurricane. Finally, on September 26, 1996, she returned to Earth aboard Atlantis, touching down at Edwards Air Force Base in California. Her 188-day sojourn aboard Mir set a new space endurance record for an American and a world endurance record for a woman.
1998 -With a 6-1 win over the Devil Rays, the Bronx Bombers set an AL record with their 112th win. The 1906 Cubs, who went 116-36, are the only team with more victories than the 1998 Yankees.
1998 - By hitting a 462-foot blast at the Astrodome, Sammy Sosa hits #66 (and his final homer of the season) to take the lead in the HR race. Less than an hour later, however, Mark McGwire also hits his 66th in the Cardinals' 6-5 victory over the Expos to tie the Cub outfielder in the historic home run race.
1998 - Ken Griffey, Jr. hits his league-leading 56th homer of the season and 350th of his career becoming the youngest player ever to reach the 350 mark.
2007 -As the result of an internet poll conducted by Marc Ecko, who owns the historic horsehide, the record-breaking 756th home run baseball belted by Barry Bonds, will be donated to the Baseball Hall of Fame branded with an asterisk. The fashion designer, who made the announcement on the 'Today' show, revealed 47% voted for the ball to be marked with another 34% voting to donate it unchanged, and 19% elected to send the special sphere into outer space.
2009 - Bronx native Sonia Sotomayor, the Supreme Court's newest member, throws the ceremonial first pitch at Yankee Stadium, a strike right down the middle of the plate, prior to watching her team defeat the Red Sox, 3-0. In 1995, Justice Sotomayor, as a U.S. District Judge, issued an injunction which led to ending the nearly eight month-long baseball strike.
-------------------------------------------------------------

SuDoku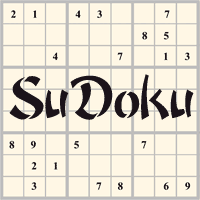 The object is to insert the numbers in the boxes to satisfy only one condition: each row, column and 3x3 box must contain the digits 1 through 9 exactly once. What could be simpler?
http://leasingnews.org/Soduku/soduko-main.htm
--------------------------------------------------------------

Daily Puzzle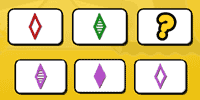 How to play:
http://www.setgame.com/set/puzzle_frame.htm
Refresh for current date:
http://www.setgame.com/set/puzzle_frame.htm
--------------------------------------------------------------


http://www.gasbuddy.com/
http://www.gasbuddy.com/GB_Map_Gas_Prices.aspx
http://www.gasbuddy.com/GB_Mobile_Instructions.aspx
--------------------------------------------------------------

Weather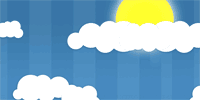 See USA map, click to specific area, no commercials
--------------------------------------------------------------

Traffic Live---
Real Time Traffic Information
You can save up to 20 different routes and check them out with one click,
or type in a new route to learn the traffic live
--------------------------------