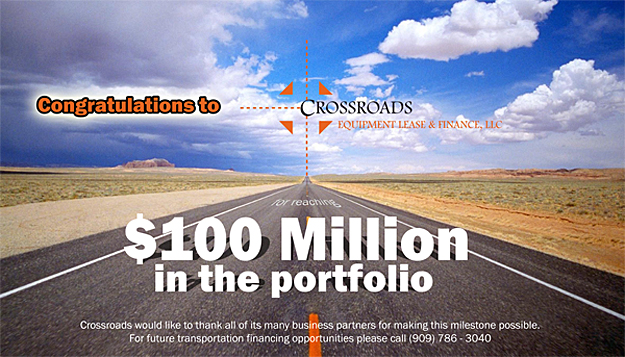 Thursday, April 12, 2012

Today's Equipment Leasing Headlines

Ralph Petta Recognized for 25 Years of Service
Classified Ads---Sales Manager
Mesa Leasing in Liquidation
Most Recent "Credit Story List"
Classified Ads---Help Wanted
New Hires---Promotions
Why I Became a CLP
Jerry Newell, Exec. VP, Bank of the West
Lori Dean, Arvest Equipment Finance, New CLP
3 Lawyers Against Evergreen Clause Abuse
Friends of Jim Reed--Remembered
April 12 FDIC Beige Book Report
United Capital Refinances Debt
for Multi-Unit Jiffy Lube® Operator
German Shepherd Labrador Retriever mix
San Diego, California Adopt-a-Dog
Damsels in Distress/Mirror Mirror
The Iron Lady/Into the Abyss/Buck Privates
Fernando Croce Movie/DVD Reviews
New Briefs---
Small business owners' outlook improves dramatically,
---PNC survey finds
In Atlanta, Foreclosure notices drop to 3-year
Bad News for Banks Isn't Good for Corporates, Either
Law firm suing bank after losing $400G to Nigerian scam
Matt Lauer considered leaving "Today"--
Broker/Funder/Industry Lists | Features (collection)
Top Ten Stories Chosen by Readers | Top Stories last six months

You May Have Missed
SparkPeople--Live Healthier and Longer
Sports Briefs---
Spring Poem
California Nuts Briefs---
"Gimme that Wine"
This Day in American History
SuDoku
Daily Puzzle
GasBuddy
Weather, USA or specific area
Traffic Live----
######## surrounding the article denotes it is a "press release" and was not written by Leasing News nor information verified, but from the source noted. When an article is signed by the writer, it is considered a "by line." It reflects the opinion and research of the writer. It is considered "bias" as it is the writer's viewpoint.
[headlines]
--------------------------------------------------------------

Ralph Petta Recognized for 25 Years of Service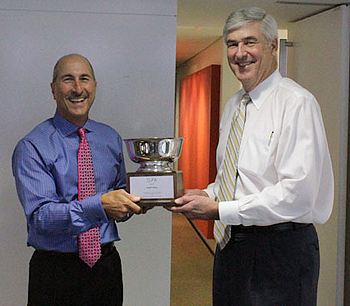 Ralph Petta, and Adm. (ret.) William G. Sutton
At the Equipment Leasing and Finance Association all-team Spring Program Status Update meeting, ELFA President and CEO William G. Sutton, CAE, recognized Ralph Petta, Chief Operating Officer, for his 25 years of service to the association.
Petta joined the association staff in April 1987 and has served as Director of State Government Affairs, Vice President of Research and Industry Services, and Interim President. He also served as chief staff person for the association's Foundation for several years.
In his current role, he is responsible for day-to-day ELFA operations and staff coordination of programs and services designed to add value to the association's member organizations.
He reportedly is a very good musician.
Leasing News recognized Mr. Petta as Leasing Person of the Year for 2009 due to his leadership and years of service to the industry.
http://leasingnews.org/archives/Jan2010/1_05.htm#poy
http://leasingnews.org/archives/Jan2010/1_08.htm#poy
[headlines]
--------------------------------------------------------------

Classified Ads---Sales Manager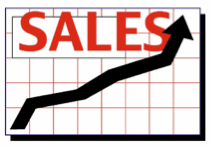 (These ads are "free" to those seeking employment or looking
to improve their position)
Fort Myers, Florida
Very experienced and strong skills with both Captive and Specialty Sales Management. Over 25 years , will relocate and travel---successful and team player.
e-mail: tlinspections@gmail.com
Free Posting for those seeking employment in Leasing:
http://www.leasingnews.org/Classified/Jwanted/Jwanted-post.htm
All "free" categories "job wanted" ads:http://www.leasingnews.org/Classified/Jwanted/Jwanted.htm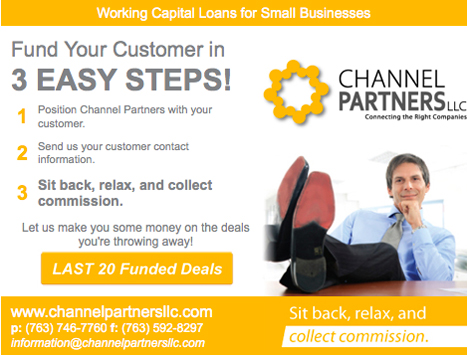 [headlines]
--------------------------------------------------------------

[headlines]
--------------------------------------------------------------

[headlines]
--------------------------------------------------------------
[headlines]
--------------------------------------------------------------
[headlines]
--------------------------------------------------------------
[headlines]
--------------------------------------------------------------
Friends of Jim Reed--Remembered
Jim Reed, 91, president of Security Exchange Leasing (SEL), Glendora, California, passed away. He had started SEL in 1972, specialized in small ticket leasing, active in the Western Association of Equipment Leasing and United Association of Equipment Leasing, according to Leasing News archives.
"I met Jim when he first entered the equipment leasing business, a very long time ago. We did a few deals for him while he was 'learning the ropes" and got to know each other through the process. He was a gentleman and an honorable man. Jim was one of those guys that did the right thing even if no one was looking.
"I'm saddened to hear of his passing."

Rick Wilbur
Managing Partner
CHARTERCAPITAL

"I will miss Jim Reed. He was such a nice man and was honest has they come. I sat in silence when I heard of his death and thanked god that I had a chance to meet such a nice man early in my leasing career. He gave me a look of what a good company looks like. I will miss him. "

Barbara Griffith
Southern California Leasing, Inc.
"The world lost a wonderful & honest man. I met Jim in 1978 when I first began working for my father. Jim owned Security Equipment Leasing. My father and Jim were early pioneers in the business, and as I recall very active in the original WAEL. His sons both worked in equipment leasing for a while.
" His son Bill worked for my dad's company for a short time. Roger stayed mostly on the car side and Jim was very proud of his sons. Jim had a dry sense of humor and was very enjoyable to be around. He was a beacon of integrity. I will miss him.
Quail Equipment Leasing
Jeff Rudin
"I was sorry to hear about the passing of Jim Reed. I never met Jim, but from everything I knew he was one of the few people in our Industry whom everyone liked and respected.
"I will tell you an interesting story, told to me by Claude Lanselle, about how Jim and Claude first encountered each other. It had nothing to do with leasing - it was far more 'direct.'
"According to Claude during WW-II Jim was a bomber pilot in the European Theater. During late 1944/45 Claude was fighting with the French Resistance in Northern France, an area where Claude was originally from (Claude used to say that he came from the one part of France where people preferred drinking beer). One day, by mistake, Claude and his mates were on the wrong end of an air strike by US bombers. Claude, having nearly been killed, remembered the date.
"Many years later Claude said that he and Jim were talking about their experiences in the War. Claude happened to mention that he was on the wrong end of a US air strike, and told Jim the date. Jim also remembered the day, and where he was. It turned out that Jim's plane was one of the planes that mistakenly dropped the bombs on Claude's unit. Apparently, it didn't stop them from being friends. As I said, from everything I know everyone in the Industry liked Jim Reed.
"I have not spoken with Claude in almost 7 years, and I am not sure how he is doing, but perhaps it might be worth trying to contact him about his first encounter with Jim Reed. In this regard I am copying Maurice Lanselle, Claude's son, on this email. Maurice, as I remember, lives in France. Perhaps he can send this on to Claude, and ask his Father to contact you.

"Best regards,"
Bob Homans

Jim Reed Passes Away
http://leasingnews.org/archives/Apr2012/4_10.htm#reed
[headlines]
--------------------------------------------------------------
April 12 FDIC Beige Book Report
Reports from the twelve Federal Reserve Districts indicated that the economy continued to expand at a modest to moderate pace from mid-February through late March. Activity in the For most Districts reporting on financial services, banking conditions remained stable, with modest improvements in demand for lending. Loan demand was reported as improved in New York, Philadelphia, Cleveland, Richmond, Chicago, Kansas City, Dallas, and San Francisco, while lending activity was unchanged in St Louis. The Dallas District reported improved sentiment by national and regional banks due to improved middle-market and large corporate lending. Contacts in Cleveland, Richmond, and San Francisco reported that increased competition among lenders has been driving more aggressive loan pricing. In general, the demand for commercial and industrial loans remained steady, while several Districts reported an increase in commercial real estate lending activity. The Philadelphia and Cleveland Districts reported increased lending for multifamily housing and health care, and contacts in Richmond cited increased lending to small business to finance inventory and capital expenditures. Consumer lending has remained stable or risen modestly across a few Districts. The Cleveland and Richmond Districts reported increased home equity and auto lending, while bankers in Chicago noted improved credit availability for auto loans and credit cards. Several Districts reported that credit standards remain stable, but Richmond bankers reported that they were offering easier terms to attract new commercial borrowers. Several Districts reported increased credit quality, as delinquencies have continued to decline and few problem loans have been reported.
Boston, Atlanta, Chicago, Dallas, and San Francisco Districts grew at a moderate pace, while Cleveland and St. Louis cited modest growth. New York reported that economic growth picked up somewhat. Philadelphia and Richmond cited improving business conditions. The economy in Minneapolis grew at a solid pace and Kansas City's economy expanded at a faster pace.
Manufacturing continued to expand in most Districts, with gains noted in automotive and high-technology industries. Manufacturers in many Districts expressed optimism about near-term growth prospects, but they are somewhat concerned about rising petroleum prices. Demand for professional business services showed modest to strong growth and freight volume was mainly higher. Reports on retail spending were positive, with the unusually warm weather being credited for boosting sales in several Districts. While the near-term outlook for household spending was encouraging, contacts in several Districts expressed concerns that rising gas prices could limit discretionary spending in the months to come. New-vehicle sales were reported as strong or strengthening across much of the United States.
Tourism increased in most reporting Districts. Residential real estate showed some improvement, with many contacts citing expansion in the construction of multi-family housing. Activity in nonresidential real estate increased or held steady in most Districts. Agricultural conditions were generally favorable. Mining activity expanded and oil extraction rose, while natural gas drilling slowed. Banking conditions were largely stable, with some improvement seen in loan demand. Several Districts reported increased credit quality.
Hiring was steady or showed a modest increase across many Districts. Difficulty finding qualified workers, especially for high-skilled positions, was frequently reported. Upward pressure on wages was constrained. Overall price inflation was modest. However, contacts in many Districts commented on rising transportation costs due to higher fuel prices.
Boston
http://www.federalreserve.gov/monetarypolicy/beigebook/beigebook201204.htm?boston
New York
http://www.federalreserve.gov/monetarypolicy/beigebook/beigebook201204.htm?new_york
Philadelphia
http://www.federalreserve.gov/monetarypolicy/beigebook/beigebook201204.htm?philadelphia
Cleveland
http://www.federalreserve.gov/monetarypolicy/beigebook/beigebook201204.htm?cleveland
Richmond
http://www.federalreserve.gov/monetarypolicy/beigebook/beigebook201204.htm?richmond
Atlanta
http://www.federalreserve.gov/monetarypolicy/beigebook/beigebook201204.htm?atlanta
Chicago
http://www.federalreserve.gov/monetarypolicy/beigebook/beigebook201204.htm?chicago
St. Louis
http://www.federalreserve.gov/monetarypolicy/beigebook/beigebook201204.htm?st_louis
Minneapolis
http://www.federalreserve.gov/monetarypolicy/beigebook/beigebook201204.htm?minneapolis
Kansas City
http://www.federalreserve.gov/monetarypolicy/beigebook/beigebook201204.htm?kansas_city
Dallas
http://www.federalreserve.gov/monetarypolicy/beigebook/beigebook201204.htm?Dallas
San Francisco
http://www.federalreserve.gov/monetarypolicy/beigebook/beigebook201204.htm?san_francisco
[headlines]
--------------------------------------------------------------

### Press Release ############################
United Capital Refinances Debt
for Multi-Unit Jiffy Lube® Operator
HUNT VALLEY, MD –- United Capital Business Lending, a national business lender specializing in franchise finance, announced today that it provided $3,500,000 in financing to Jiffy Lube® owner, Griffin Fast Lube, LLC. United Capital refinanced 27 existing locations for the Utah based franchisee. Griffin Fast Lube, LLC operates more than 50 Jiffy Lube® automotive shops in Utah, Nevada and Colorado.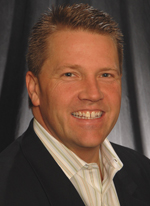 Lex Lane, VP, United Capital
"United Capital is committed to working closely with Jiffy Lube® franchisees to provide financing for new store development, acquisitions, remodels and debt refinancing," says Lex Lane, vice president and business development officer for United Capital. "We're proud to be associated with the Jiffy Lube® brand."
United Capital Business Lending is a subsidiary of BankUnited (NYSE: BKU), the largest bank headquartered in Florida with over $12 billion in assets.
In addition to Jiffy Lube®, the United Capital team has financed franchisees for Subway®, Denny's®, Dunkin' Donuts® , Popeye's®, Five Guys® Burgers and Fries and Buffalo Wild Wings® among others.
For information about financing for franchise acquisition, new unit development, remodeling or debt refinancing, call United Capital at 866-218-4793 or visit the company's website at www.unitedcapitalbusinesslending.com.
#### Press Release #############################


Gary DiLillo, President 440.871.0555 or gary@avptc.com

To learn more about the benefits of
outsourcing personal property tax, please click here.

[headlines]
--------------------------------------------------------------

German Shepherd Labrador Retriever mix
San Diego, California-- Adopt-a-Dog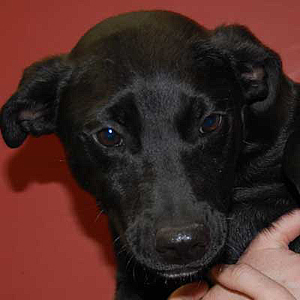 Dalia
German Shepherd Labrador Retriever mix
Female-Spayed
28.6 lbs
Estimated DOB: 11/4/2011
"Hello! Ideally I should go to a home that is very active and has the time to take me on very long walks. So, can I be your exercise buddy? Please stop by soon!"
Helen Woodward Animal Center
A non-profit organization #23-7228287
Location: 6461 El Apajo Road Rancho Santa Fe, CA 92067
Adoption Center Hours: 12-6 M-F, 10-6 Sat, 11-6 Sun. (Holiday Hours)
Friday summer hours -12:00-7:00pm starting Friday, April 6th.
Phone: (858) 756-4117
Adoption form:
http://www.animalcenter.org/_downloads/ad_AdoptionApplicationDogs.pdf

Adopt-a-Pet by Leasing Co. State/City
http://www.leasingnews.org/Conscious-Top%20Stories/Adopt_Pet.htm

Adopt a Pet
http://www.adoptapet.com/

[headlines]
--------------------------------------------------------------
[headlines]
----------------------------------------------------------------
This Day in History
-------------------------------------------------------------

SuDoku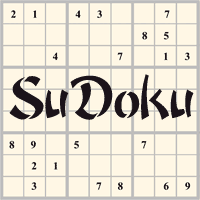 The object is to insert the numbers in the boxes to satisfy only one condition: each row, column and 3x3 box must contain the digits 1 through 9 exactly once. What could be simpler?
http://leasingnews.org/Soduku/soduko-main.htm
--------------------------------------------------------------

Daily Puzzle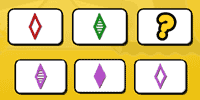 How to play:
http://www.setgame.com/set/puzzle_frame.htm
Refresh for current date:
http://www.setgame.com/set/puzzle_frame.htm
--------------------------------------------------------------


http://www.gasbuddy.com/
http://www.gasbuddy.com/GB_Map_Gas_Prices.aspx
http://www.gasbuddy.com/GB_Mobile_Instructions.aspx
--------------------------------------------------------------

Weather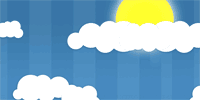 See USA map, click to specific area, no commercials
--------------------------------------------------------------

Traffic Live---
Real Time Traffic Information
You can save up to 20 different routes and check them out with one click,
or type in a new route to learn the traffic live
--------------------------------