Leasing Sales Representative
Long Island, NY
Hiring experienced or new to business sales reps. Transactions in all states / all industries. Send resume to: info@sterlingcap.net or fax 631-414-7571.
About the Company: Sterling Capital Leasing, LLC is a national small ticket/middle market leasing company


Friday, April 27, 2012

Today's Equipment Leasing Headlines

April 27, 2000 Archives
Paul Menzel, CLP: Survival of the Fittest
Classified Ads---Sales
Northern Leasing Systems Responds re: $10MM New York AG Suit
Lease Accounting Project Update
Sheldon Player Please Call 408-354-7967
Kit Menkin
New Hires---Promotions
Classified Ads---Help Wanted
Leasing News "The List" ---March
Placard---Computer Technology
AGLF/ELFA Public Sector Finance Forum
Bank Mergers since January 1, 2010
Failed Banks Purchase Gains Balance Sheet Assets
United Capital Refinances Popeyes® Operators
Cypress Financial Joins Summit Commercial Finance
Growth & Expansion at Summit Funding Group
Latin American Miami Legal Leasing Forum May 17-18
Classified Ads--- Leasing Attorneys
Shepherd/Labrador
Jackson, Wyoming Adopt-a-Dog
Bernie/Marley
Haywire/Contraband/Pillow Talk
-----Movie/DVD Reviews by Fernando Croce
News Briefs---
Grazie, Europe! Mortgages claim record low
Europe's Debt Woes Weigh on Bank Earnings
Trinity Industries reports $52.9 million net income
GATX Reports $30.3 million net income
CIT Closes $753 Million Equipment Lease Securitization
Insurers to pay $1.3 billion in rebates
Amazon blows past analysts' 1Q profit projection
Broker/Funder/Industry Lists | Features (collection)
Top Ten Stories Chosen by Readers | Top Stories last six months

You May Have Missed
SparkPeople--Live Healthier and Longer
Sports Briefs---
Spring Poem
California Nuts Briefs---
"Gimme that Wine"
This Day in American History
SuDoku
Daily Puzzle
GasBuddy
Weather, USA or specific area
Traffic Live----
######## surrounding the article denotes it is a "press release" and was not written by Leasing News nor information verified, but from the source noted. When an article is signed by the writer, it is considered a "by line." It reflects the opinion and research of the writer. It is considered "bias" as it is the writer's viewpoint.


[headlines]
--------------------------------------------------------------

April 27, 2000 Archives
Paul Menzel, CLP: Survival of the Fittest
Paul Menzel of Santa Barbara Bank and Trust, agrees with Mike Bennie's of Marlin Leasing assessment:
"Brokers should consider high quality, stable companies that have a strong track record when it comes to supporting the broker community. In choosing a funding source, choose one that is growing, even when other sources are pulling out of the broker marketplace. Ask your funding sources about their commitment to broker business, and get them to prove it."
Paul is kind enough to give us an "early edition" of his latest newsletter, coming out soon, he adds, germane to the topic:
SURVIVAL OF THE FITTEST
Pick Your Funding Partners Carefully
Over the last eight years, the Leasing Industry has enjoyed the strongest supply of capital it has ever seen. This is a result of the growth and acceptance of equipment backed securities, combined with the most robust economy in our history. We are experiencing a very fundamental lesson of supply & demand economics. The consumer, sharing the benefits with financial intermediaries, has reaped the rewards of a significant incremental increase in the supply of leasing capital.
The consequences, and consumer benefits, of such an imbalance has caused funding sources to climb over each other to compete for assets. The increased competition has come in the form of relaxed credit standards and skinnier spreads. The unprecedented growth we have all enjoyed, however, does not come without risk.
The recent spate of funding sources consolidating or exiting the leasing business is a disturbing manifestation of aggressive credit policies, driven by keen competition and fueled by a torrential flow of capital. The disturbing aspect of this phenomenon is that the deterioration of portfolio quality is occurring when business expansion and employment are at all-time highs.
The next challenge to our industry will likely come from those capital markets that have been developed over the last decade. Unfortunately, the capital markets for equipment backed securities are extremely efficient, causing the supply to be very fickle and reactionary. Any fear of credit quality deterioration or economic contraction will quickly result in higher costs and scarcer funds to the Leasing Industry.

I am sincerely hopeful that this scenario does not play out, but we mustn't bury our heads in the sand. It is important for our Industry to recognize, appreciate, and support the responsible deployment of capital. Our success is dependent upon the fitness of our Industry's funding sources. Reasonable credit risk at reasonable rates is a responsibility we all share * or there won't be enough to share.
*************************************************
Paul J. Menzel, CLP
Senior Vice President / General Manager
Leasing Division SANTA BARBARA BANK & TRUST
P.O. Box 1199
Santa Barbara, CA 93102-1199
1 South Los Carneros Road Goleta, CA 93117

http://two.leasingnews.org/archives/April/4-27-00a.htm
(Today Mr. Menzel is president of Financial Pacific, Washington)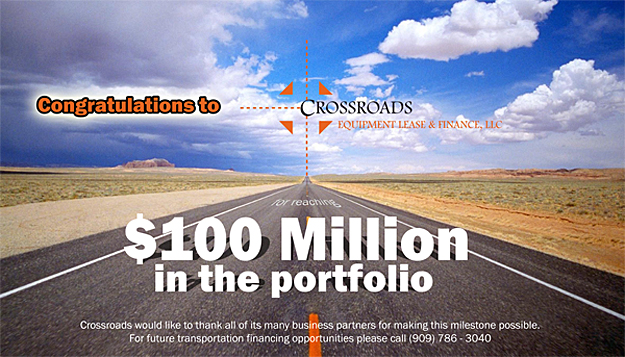 [headlines]
--------------------------------------------------------------


Classified Ads---Sales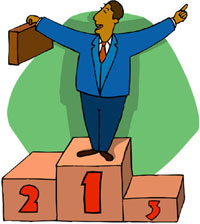 (These ads are "free" to those seeking employment or looking
to improve their position)
California
Aggressive, competitive self-starter with vendor/direct equipment
leasing and asset-based lending experience. Success in business banking sales and financial planning.
Email: dsp559@hotmail.com | Resume


Garfield, NJ
15 years experience small to large ticket sales exp. All types of equipment industries. Vendor & direct. Self motivated. Work with leasing company or broker.
Tony Lio tonylio@optonline.net
Montgomery, AL
Individual with 10 years advertising sales exp. & 7 years insurance sales exp. Wants independent contractor situation in Alabama.
Work with leasing company or broker.

334-590-5133


E-mail: billmcneal2003@yahoo.com
Orange County, CA
20+ yrs. leasing sales/sales mgmt
Established remote office w/Lessee/Vendor following
Request Salary + commission or partnership w/direct funding source.
shermbp@gmail.com
Pittsburgh , PA
Aggressive self starter looking for leasing position w/10 plus yrs sales exp., plus banking experience

814-227-4592


mwiser500@hotmail.com
San Francisco Bay Area:
15 year Vendor Program Agreement HUNTER. Currently employed at major IT manufacturer captive supporting direct and channel sales. Must have base, commission and benefit package.
E-mail: VdrPgmBizDev@aol.com
Texas/Oklahoma
15 year lease vet looking for plact to take business.great references. all major equipment types. open to compensation. please contact if interested.
E-mail: bankingdallas@yahoo.com
Free Posting for those seeking employment in Leasing:
http://www.leasingnews.org/Classified/Jwanted/Jwanted-post.htm
All "free" categories "job wanted" ads:http://www.leasingnews.org/Classified/Jwanted/Jwanted.htm
[headlines]
--------------------------------------------------------------

Northern Leasing Systems Responds re: $10MM New York AG Suit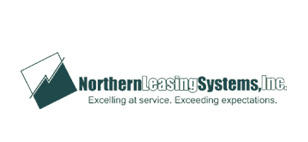 "The taxes and fees in question were clearly called for in the lease agreement with our customers.
"The company looks forward to demonstrating this to the satisfaction of everyone concerned.
"We have always prided ourselves on the fairness of our business practices."
New Lawsuit—from $180 Million to $10 million +
Takes on Northern Leasing Systems
http://leasingnews.org/archives/Apr2012/4_25.htm#lawsuit
[headlines]
--------------------------------------------------------------
Lease Accounting Project Update
by Shawn Halladay, The Alta Group


The latest has the FASB/IASB Leasing Accounting project with good news that came from the Boards in March is that they are reconsidering the lessee accounting method that front-loads lease expense. The Boards considered three different lessee accounting approaches, including forms of straight-line expense recognition, but could not agree on any of them. The Boards now have added a fourth method based on an approach initially recommended by the Equipment Leasing and Finance Association. This approach presents the lease expense on a straight-line basis and links the measurement of the right-of-use asset to the obligation to make lease payments. If ultimately adopted, this approach will remove a potential lessee disincentive to utilize leasing.
The bad news, depending on your perspective, is that these redeliberations have put the Leases Project even further behind, with a final standard now being expected somewhere around the middle of 2013.

Shawn Halladay, Managing Director
www.thealtagroup.com
801.322.4499 direct
801.322.5454 fax
801.597.6147 mobile
shalladay@thealtagroup.com
[headlines]
--------------------------------------------------------------

Sheldon Player Please Call 408-354-7967
Kit Menkin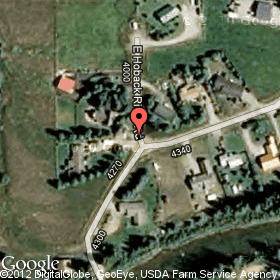 Twin Mountain River Ranch, Wyoming
In this last installment, the founder of Equipment Acquisition Resources, Palatine, Illinois, Sheldon Player, had a judgment against him from the bankruptcy trustee in the amount of $18,323,404 plus costs of $275.00 against for his failure to appear and to file responsive pleading to Plaintiff's Complaint, and for any additional relief this Court deems necessary. (1)
It basically means the court couldn't locate him to serve him, and he never appeared. We know the IRS and company bankruptcy attorney are arguing about the tax refund from company money used in gambling by Player. Player has not filed bankruptcy. He is personal non gratis at many casino's, where he possible owes money.
We are told by one of the creditors they were informed by the FBI he was met in Denver with a duffle bag containing $900,000 in cash.
Now since the court could not find him to serve him, is he out of the country with a lot of cash? Or perhaps is he no longer alive, with one of the casino owners who he owed money putting him where Jimmy Hoffa is located---- somewhere in concrete?
Court records show he made the casino circuit all over the country, not just Lake Tahoe, Reno, and Las Vegas, Nevada. The notion he is not alive is not out of line.
In the motion main document they have him at an address in Jackson, Wyoming (2) for his bottle water company he was starting. (3) It is also the address of Twin Mountain River Ranch mentioned in his bottle water company press release, and also found on the web (4)
The ownership of the property shows Jennie Nichols (5), who is related to Sheldon Player as Jennie Player (and may be his daughter as he did put real estate under his children's name, a tax strategy in Wyoming or perhaps for other purposes (6). There also is a Jennie Nichols listed as a creditor owed money by Equipment Acquisition Resources, and Sheldon Player is also listed as a creditor as well as his estranged wife, Donna Malone. (7)
There is a Jennifer Player Nichols on Facebook with a connection to Lands' End, Local First Chicago. https://www.facebook.com/jennifer.p.nichols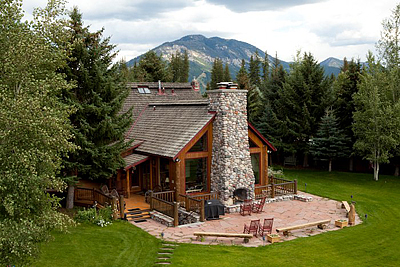 (Photo from Facebook "Twin Mountain Bed and Breakfast")

Tax records show her as the owner, and the property consists of a 2 story 2598 square foot residence with 4 baths and finished basement of 1,735 square feet built in 1997, a 1 story 420 square foot house with one bath built in 1998, and a 2 1/2 story 1218 square foot house built in 1997 with 1 bath and an attached garage. (8)
The telephone number is 307-733-7102 that dialed to another number with a voice mail.
Leasing News was called back, and the caller said he was traveling. He did not know a Sheldon Player. It has been five years since I spoke with Player on the telephone, and this telephone connection was poor quality, and sounded like he was in a vehicle with road noise; the person did not have the salesman cadence that I remember in talking with Sheldon Player. He said he did know a Jennie Nichols, but she didn't sell the property to Sheldon Player, he told me. He said because he was traveling, he couldn't talk longer, but would call back. He has not by press time.
There is a warranty deed that shows Jay Warner bought the property February 26, 2012, and it most likely was Warner I was speaking with. (9)
Should Sheldon Player read Leasing News, please call 408-354-7967 to tell us you are still alive. Mr. Player knows Kit Menkin and I did a telephone interview with him, as Leasing News was the first to alert he was back in operation. (10)
(1) Plaintiff is granted default judgment
http://leasingnews.org/PDF/MotionGranted42012.pdf
(2) Most Current address
https://wyobiz.wy.gov/Business/FilingDetails.aspx?FilingNum=2007-000541288
(3) Bottle Water Company he was starting
(Note: Person in photograph is Jack Dennis, a professional fly fisherman from Wyoming ---so Sheldon used his picture)
http://www.leasingnews.org/archives/August%202008/08-21-08.htm#back
(4) Twin Mountain River Ranch
http://www.innsite.com/inns/A031833.html
http://wy.chamberocommerce.com/member/5797912/Twin_Mountain_River_Ranch_Inc_
4250_Hoback_River_Rd_Jackson_WY_83001
(5) Jennie Nichols owner of property http://www2.tetonwyo.org/mapserver/detail.php?accountno=R0000541
(6) Real estate report http://www.intelius.com/results.php?ReportType=1&formname=name&qf=Jennie&qmi=&amp
;qn=Nichols&qcs=Queen+Creek%2C+AZ&focusfirst=1
(7) EAR list of claimants
http://leasingnews.org/PDF/EARListofnamesofclaimants.pdf
(8) Description of property
http://www2.tetonwyo.org/mapserver/detail.php?accountno=R0000541
(9) Warranty Deed
http://leasingnews.org/PDF/WarrantyDeed.pdf
(10) First telephone interview
http://www.leasingnews.org/archives/May%202007/05-04-07.htm#deja
John Kenny Receivables Management
www.jrkrmdirect.com
• End of Lease Negotiations & Enforcement
• Fraud Investigation
• Credit Investigations
• Asset Searches
• Skip-tracing
• Third-party Commercial Collections
The Solution to Your Credit & Accounts Receivable Needs
John Kenny
315-866-1167 | John@jkrmdirect.com
(Leasing News provides this ad as a trade for investigations
and background information provided by John Kenny)

[headlines]
--------------------------------------------------------------
Leasing Industry Help Wanted
Credit and Syndication Manager
Carlsbad, California

Analysis of credits and Syndication to funding partners or
for booking into our in-house portfolio.
Experience with Vision and Salesforce.com a plus.
Please click here for more information.

www.ilsleasse.com
Established in 1986, ILS specializes in small-mid ticket equipment financing and working capital. Our Vendor-centric approach values long term relationships with our Lessee, Vendor
and Funding partners.




Leasing Sales Representative
Long Island, NY
Hiring experienced or new to business sales reps. Transactions in all states / all industries. Send resume to: info@sterlingcap.net or fax 631-414-7571.
About the Company: Sterling Capital Leasing, LLC is a national small ticket/middle market leasing company


Inside Sales Manager Irvine, California
First Year Expect $125k with base salary & commission
to direct small ticket sales team.
Click here for more information.
GeNESIS provides game-changing technology, tools and training as well as pre-qualified leads to help great salespeople be more successful and make more money.
www.gen-cap.com


For information on placing a help wanted ad, please click here:
http://www.leasingnews.org/Classified/Hwanted/Hwanted-post.htm

Please see our Job Wanted section for possible new employees.

[headlines]
--------------------------------------------------------------

New Hires---Promotions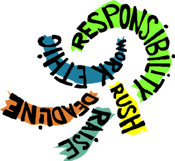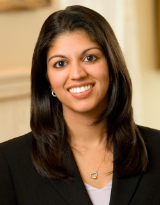 Debra Devassy Babu has become a shareholder of Askounis & Darcy, PC, Chicago, Illinois. "A graduate of the University of Illinois College of Law, Ms. Devassy Babu concentrates her practice in complex commercial litigation, collections, bankruptcy litigation, appeals and mortgage fraud litigation. She represents clients nationwide and has extensive experience in prosecuting and defending fraud claims in state and federal courts, including bankruptcy courts. Ms. Devassy Babu additionally defended an equipment finance company from the Federal Trade Commission's challenge to floating forum selection clauses contained in equipment lease contracts, winning dismissal of that part of the Federal Trade Commission's Complaint. She is a member of the Equipment Leasing and Finance Association and has authored articles on various topics in equipment leasing.
"Askounis & Darcy PC represents banks, equipment lessors, finance companies, lease brokers and equipment vendors on a national basis in commercial and fraud litigation, bankruptcy/workouts, governmental investigations, collections, transactions and appeals. Askounis & Darcy's experience includes representing creditors in the Equipment Acquisition Resources, Allied Health, and Wildwood Industries fraud litigation; the Chrysler, General Motors and Chicago Tribune bankruptcy cases; and the NorVergence litigation. For more information, visit www.askounisdarcy.com."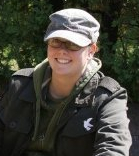 Kasey Barrett was named marketing manager at Channel Partners, LLC. Previously she was founder, creative director, All Ways Creative (January, 2011-March, 2012), communications specialist, nonprofit solutions (August, 2010-February, 2012). Intern (design), Borderline Amazing Productions (May, 2010-Feburary, 2011), senior graphic designer, University of Wisconsin-River Falls (February, 2009-December, 2009). Minneapolis Community and Technical College Web Design, Web Design (2009 – 2010) University of Wisconsin-River Falls International Studies (2005 – 2008) Activities and Societies: Building Tomorrow
http://www.linkedin.com/pub/kasey-barrett/19/6b0/a02


Bill Griffith was named commercial equipment leasing manager at TAB Bank, Ogden, Utah; based out of Chicago, Illinois. "Bill Griffith has been in the equipment leasing and finance industry for more than 20 years. His career began in the late 1980s with Associates Finance. From there he spent four years with Transamerica Leasing. Bill joined Padco Lease Corp. as a Senior Credit and Collection Analyst in 1997 and was soon promoted to Credit and Operations Manager where he remained prior to joining TAB Bank. Bill served for five years as Area Director for the UAEL (now known as NEFA -- National Equipment Finance Association). He was recognized as the UAEL Volunteer of the Month in May 2007 and served on the UAEL Board of Directors in 2007-08. Bill has also served on various credit committee conference panels for NAELB (National Association of Equipment Leasing Brokers). In his new role with TAB Bank, Bill will be responsible for underwriting small-ticket equipment leasing portfolio acquisitions." DePaul University BA, Marketing (1994 – 1997) Deans List, 3.407 GPA Activities and Societies: DePaul Mentor Program
http://www.linkedin.com/pub/bill-griffith/13/831/4b1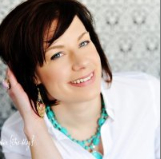 Jena K. Lund was named Business Development Manager for Channel Partners. Previously she was the owner of Jena K. Lund Agency, a Farmers Insurance and Financial Service, where she won the top national sales award in 2010. Previously she was manager, Wolf PR & Marketing, Best Buy (2007-2009), vp of SBA lending, Bremer Bank (2005-2007) University of Minnesota-Twin Cities
http://www.linkedin.com/pub/jena-k-lund/14/26b/a56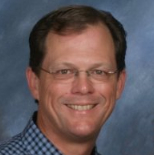 Don Phillips named vice-president, sales, Key Equipment Finance, Superior, Colorado. He will be working out of the San Francisco Bay Area. Previously he was CFO/CAO Menlo Park Presbyterian Church (November, 2010-April, 2012), financial consultant, Proteus Environmental Technologies (October, 2088-February, 2009,vp technology vendor program, GE Capital (September, 2006-April, 2008), national sales director, GE Capital (June, 2000-September, 2006), leasing manager, Unisys (1985-1991), manager of sales support, Memorex Finance Corporation (1982-1985), The University of Chicago - Booth School of Business MBA, Finance (1980 – 1982), Occidental College AB, Poly Sci (1976 – 1980).
http://www.linkedin.com/pub/don-phillips/6/a4/31b


Mike Richardson was named Director of Third Party Originations for TAB Bank, Ogden, Utah. He joined "...joined TAB Bank in 2006 and has worked within the bank in various capacities including business development, project development, product development, account management, fraud management, and risk analysis. Previous positions include Director of Merchant Services and Director of Lender Solutions where he developed new product lines and structured rediscount and asset-based loans to other factoring and lending institutions.
Prior to joining TAB Bank, Mike served as an Assistant Vice President for Securities Based Lending at UBS Bank. In his new role as Director of Third Party Originations, Mike will be responsible for all originator relationships and will be the single point of contact for lease opportunities originated by TAB's lease originator network." Branch Manager Deseret First Credit Union (February, 2002-February, 2004), loan officer intern, Merrill Lynch Bank (January, 2000-January, 2001), Missionary, LDS (1995-1997)
http://www.linkedin.com/pub/mike-richardson/5919/555
Susan R. Savon has been elected vice-president of Independent Equipment Company, Clearwater, Florida. "She has been employed by IEC since 2001 in progressively more responsible positions, and was previously employed by Euclid-Hitachi Heavy Equipment, KeyCorp, and The Cleveland Clinic Foundation....is a tested and certified 'Accredited Valuation Analyst' (AVA) by the National Association of Certified Valuation Analysts (NACVA). She holds an MS from Brigham Young University and an MBA from Case Western Reserve University with concentrations in Finance and Information/Decision Systems." Case Western Reserve University - Weatherhead School of Management MBA, Finance & Information/Decision Systems (1995 – 1998).
http://www.linkedin.com/pub/susan-savon/15/331/644

Esteban Tripodi was named Executive Vice President, Americas for Lease Corporation International, and will be based out of their New York office. Previously he was a Senior Vice President with Aircastle Advisor. He "...started his career in aircraft finance at Pegasus Aviation as Structured Finance Director, and subsequently became Vice President (Asset Backed Securities) at Guggenheim Capital Markets where he originated and structured the company's first aircraft ABS repack security. He holds an MBA from the Wharton School and an industrial engineering degree from the Instituto Tecnologico de Buenos Aires."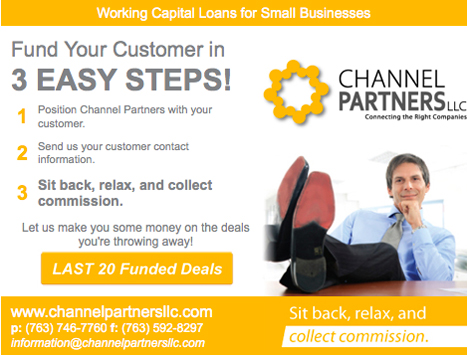 [headlines]
--------------------------------------------------------------
Leasing News "The List" ---March
BullDog Truck & Equipment Sales, Cumming, Georgia (03/12) Tennessee Commerce Bank fails, lines with BullDog closed, assts and debt involved in FDIC settlement.
Proviso Financial Services, Coquitlam, British Columbia (03/12) Bulletin Board Complaint about $2,200 not paid to broker. Also owns Litehaus.
Westover Financial, Santa Ana, Calif. (03/12) Lanak & Hanna $859,409.50 court case against Westover Capital Corp., Joe Woodley, CLP, and others, in the dissolving of Westover Financial Inc., and creation of Westover Capital, Inc. allegedly from its assets, it appears the plaintiff hands are tied. Joe Woodley has stated that he is not an employee, officer, or involved in the direction of the company. Joe Woodley says he is retired, never appears in court to testify about the alleged assets taken by Westover Capital. Jaime Haver says she is the one who founded the company and is running it.
Heritage Pacific Leasing , Fresno , CA (HL Leasing) (03/12) The judgment is against Heritage Leasing, MAC dba Heritage Leasing, Kathleen Otto and Air Fred for $114.5 million, plus $46.5 million against both Dan Ramirez and Andy Fernandez; $720,000 on top of that against Dan Ramirez. Attorneys will attempt to collect starting May 6th as collection date.
Marquette Equipment Finance/Pacific Western Equipment Finance, Midvale, Utah (03/12) Changes name to Pacific Western Equipment Finance.
Alphabetical List
http://www.leasingnews.org/list_alpha_new.htm
Chronological List
http://www.leasingnews.org/list_chron_new.htm

[headlines]
--------------------------------------------------------------

[headlines]
--------------------------------------------------------------
AGLF/ELFA Public Sector Finance Forum
The Public Sector Finance Forum is a joint venture of the Association for Governmental Leasing and Finance and the Equipment Leasing Finance Association.
May 9 - May 11
Doubletree Magnificent Mile
Chicago, Illinois
Conference Registration
$950.00
ELFA Member Conference Registration
$800.00
Governmental Registration
* Available to employees of state and local governments only
$450.00
Group Discount Promotion
If two or more people from the same organization register for this
conference each will receive a $50 rebate.
There are other deductions if attendee club is a sponsor, as well as 10% off First Time Attendee
The 2012 Forum is being held at the Doubletree Hotel Magnificent Mile in Chicago on May 9 through May 11, 2012. The AGLF/ELFA discounted room rate is $155.00 single or double.
Registration
http://members.aglf.org/source/events/event.cfm?event=ANN12
[headlines]
--------------------------------------------------------------
Bank Mergers since January 1, 2010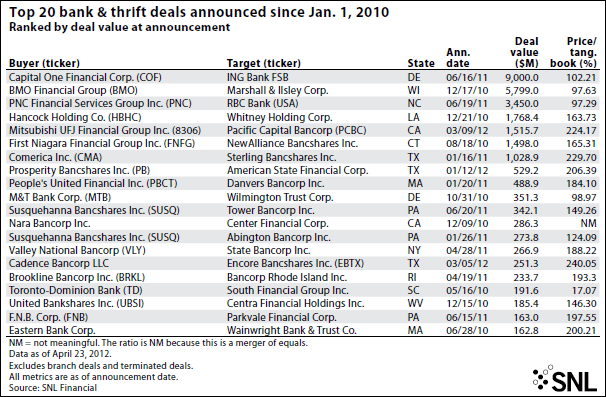 Perhaps going unnoticed is that bank deal activity has been increasing since 2012, according to SNL Financial: 58 bank and thrift mergers announced through April 23 totaling an aggregate deal value of $3.15 billion. Note the acquiring is evidently making up for the loss in not making as many loans as in the past.
SNL Financial reports, "Last year saw 176 announced transactions with a total deal value of $17.02 billion, compared to 215 in 2010 valued at $12.32 billion. Pricing declined in 2011. The median price to tangible book value was 106.74% in 2011 for 99 deals with disclosed terms, compared to 115.98% in 2010 for 119 deals with terms disclosed.
"The most expensive bank deal since Jan. 1, 2010, was announced March 5, when Houston-based Cadence Bancorp LLC said it would acquire Houston-based Encore Bancshares Inc. for $251.3 million. The deal was valued at 171.1% of book and 240.1% of tangible book.
"Following Cadence on the list was another Houston deal: Dallas-based Comerica Inc.'s agreement to acquire Houston-based Sterling Bancshares Inc. for about $1.03 billion.
"The largest bank deal since Jan. 1, 2010, was McLean, Va.-based Capital One Financial Corp.'s June 16, 2011, agreement to buy Wilmington, Del.-based ING Bank FSB for $9.00 billion, representing 102.21% of the target's tangible book. This also marks the largest bank deal since 2008, when Wells Fargo & Co. acquired Wachovia Corp. for $15.1 billion."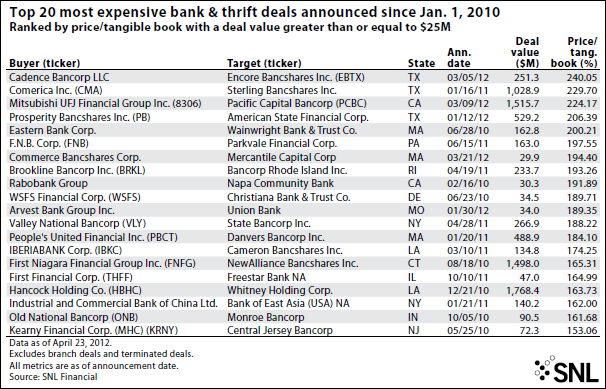 The most recent bank and thrift deals, announced in the period from April 1 through April 23, were:
* Texas City, Texas-based Texas Independent Bancshares Inc. unit Texas First Bank has agreed to acquire Pasadena, Texas-based Texas Coastal Bank ($29.3 million), according to an April 19 report by The (Galveston County, Texas) Daily News. The deal is subject to regulatory approval and expected to close by August, the news outlet reported. Terms of the transaction were not disclosed.
* Dripping Springs, Texas-based Pioneer Bank SSB will acquire La Grange, Texas-based La Grange Bancshares Inc. according to the Austin (Texas) Business Journal, which initially reported the deal April 13. Terms of the deal were not disclosed.
* Victoria, Texas-based First Victoria National Bank, a unit of FVNB Corp. agreed to acquire New Braunfels, Texas-based First State Bank ($272.7 million), a unit of Capitol Bankshares Inc., The Victoria Advocate reported April 12. The merger is expected to be completed in the second quarter, subject to approval by shareholders and regulatory agencies, the news source said. Terms of the deal were not disclosed.
* Portland, Ore.-based Umpqua Holdings Corp. said April 10 that it will acquire San Luis Obispo, Calif.-based American Perspective Bank ($259.2 million) for $44.7 million in cash. The deal value represents 101.2% of book and tangible book, on a per-share basis.
* Washington-based Jefferson Bancorp Inc. agreed April 8, to merge with Columbia, Md.-based Carrollton Bancorp ($365.4 million). The transaction, which is structured as a tax-free reorganization, is valued at about $25 million in stock and cash, representing $15.4 million in consideration to Carrollton shareholders and repayment of $9.1 million in TARP funding to the U.S. Treasury Department.
* Bellevue, Wash.-based GWY LLC said April 5, that it will acquire Lake Oswego, Ore.-based Northwest Bank ($104.4 million). The terms of cash and stock deal were not disclosed.
* Seattle-based Washington Federal Inc. announced April 4 that it will acquire Klamath Falls, Ore.-based South Valley Bancorp Inc. ($859.5 million) in a deal valued at $72.7 million. The deal value includes contingent cash earn-out payments of up to a maximum of approximately $39 million based on collections of a specific pool of South Valley's assets. The deal values at 105.6% of book and 109.5% of tangible book, on an aggregate basis.

[headlines]
--------------------------------------------------------------

Failed Banks Purchase Gains Balance Sheet Assets
As reported in Monday's Bank Beat, the failure of banks has resulted in many bargain purchase gains with the FDIC often sharing in any losses or assuming good portions, utilizing their insurance, as a negotiating tactic to find a financial institution to take over a bank that is being closed.
Under FAS 141(R), which took effect in 2009, "bargain purchase gains" must be reported for deals with discounted purchase prices. The accounting rule requires banks to report a one-time gain in the current quarter, which flows to retained earnings, increasing capital levels. Prior to the change in accounting, companies reported the discount as negative goodwill.
Note the number one bank chosen in growth by SNL is on this list (1)Bank of the Ozarks Inc., Little Rock, Arkansas, which has gobbled seven failed banks, resulting in a combined gain on bargain purchase of $100.7 million. This represents 21.61% of its most recent Tier 1 capital of $466.0 million. Next was Lake Forest, Ill.-based Wintrust Financial Corp., which has acquired six institutions, gaining $71.3 million. This marks 4.82% of its most recent Tier 1 capital of $1.5 billion.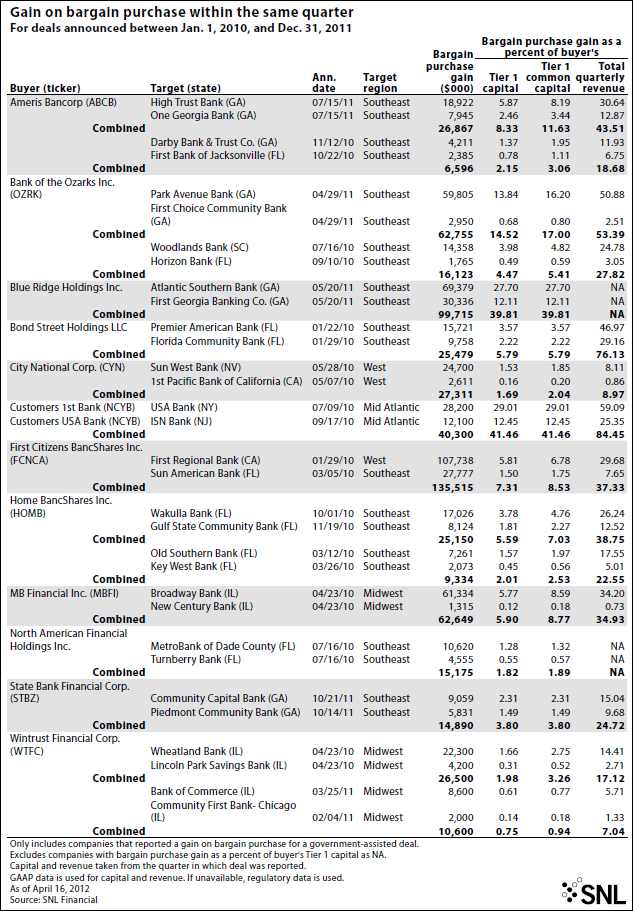 Not all is fully disclosed on this chart as it shows the Tier 1 Capital and Total quarterly revenue is low and the asset loss is not recorded, as well of the 239 bank failures between Jan. 1, 2010, and Dec. 31, 2011, excluding liquidations, 103 had made public disclosure of a bargain purchase gain.
For 13 buyers included in SNL's analysis, the bargain purchase gains represented more than 10% of the companies' Tier 1 capital. In comparison, among the 97 failures since 2010 for which the information was publicly disclosed, the bargain purchase gains represented a median of just 2.11% of the buyer's Tier 1 capital.
Again, the SNL's analysis only includes companies that publicly disclosed gains on bargain purchases; however, the numbers are still meaningful, showing that these failed banks have value to those who have purchased them

(1) Bank of Ozark Top Dog
SNL's 2011 regional bank ranking
http://leasingnews.org/archives/Apr2012/4_18.htm#snl
Why Choose Advanced Property Tax Compliance?


Dedicated to the leasing industry
click here to learn more.

Hear What Our Clients say about us
click here

Gary DiLillo, President 440.871.0555 or gary@avptc.com
### Press Release #############################
United Capital Refinances Debt Multi-Unit Popeyes® Operators
HUNT VALLEY, MD – - United Capital Business Lending, a national business lender specializing in franchise finance, announced today that it provided $700,000 in financing to Popeyes® owner, Jivan Foods, LLC. United Capital also refinanced three existing locations for the Texas based franchisee. In addition, United Capital provided a California based 17-unit Popeyes® owner $2,400,000 to refinance debt and reimage several locations.
The Popeyes® Louisiana Kitchen chain recently designated United Capital as one of its lending partners for the franchisor's 2012 reimaging initiative. United Capital has allocated $42 million to qualified multi-unit Popeyes® franchisees to refinance debt, acquire existing restaurants, develop new locations and reimage stores.
"United Capital is pleased to partner with the Popeyes® organization," says Andrew Jones, vice president and business development officer for United Capital.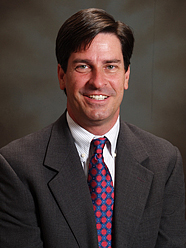 "Our lending programs provide Popeyes® franchisees with creative financing solutions to fuel their growth."

United Capital Business Lending is a subsidiary of BankUnited (NYSE: BKU), the largest bank headquartered in Florida with over $12 billion in assets.
In addition to Popeyes®, the United Capital team has financed franchisees for Buffalo Wild Wings® Subway®, Denny's®, Dunkin' Donuts® and Five Guys® Burgers and Fries among others.
For information about financing for franchise acquisition, new unit development, reimaging or debt refinancing, call United Capital at 866-218-4793 or visit the company's website at www.unitedcapitalbusinesslending.com.

#### Press Release #############################
(This ad is a "trade" for the writing of this column. Opinions
contained in the column are those of Mr. Terry Winders, CLP)
#### Press Release #############################


Cypress Financial Joins Summit Commercial Finance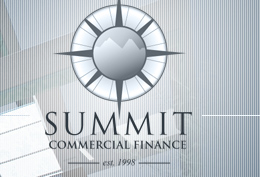 (Scottsdale, AZ) – Summit Commercial Finance has announced the merger of Cypress Financial Corporation and the appointment of Terry Rozzini as Senior Vice President, Northwest Sales for Summit Commercial Finance. Terry will be responsible for managing the sales operation in the Northwest Region. Jack Stewart has also been appointed Vice President, Direct Originations for Summit Commercial Finance.

Terry Rozzini, founder & CEO of Cypress Financial Corp since 1980, has over 32 years of experience in the equipment finance industry. In 1990, Stewart joined Cypress Financial Corporation as Vice President.
Scott Forrest, CEO of Summit Commercial Finance commented, "the Summit Commercial Finance team is fortunate to acquire the tremendous talent that Cypress Financial Corporation has proven during their 32 years in business. Their steadfast performance to successfully navigate through multiple economic cycles speaks volumes. We are excited to work with Terry, Jack and the employees of Cypress Financial Corporation as we drive growth in our origination channels. "
"Our pursuit to deliver value and flexibility to our customers continues to be paramount. This merger allows two excellent organizations to collaborate their talents, in turn enhancing our product, ability and service. We look forward to growing the Summit Commercial Finance platform." said Terry Rozzini.
Summit Commercial Finance was established in 1998 and provides equipment financing products for small and medium sized businesses for various industries. Summit Commercial Finance also has an office in Madison, WI that it opened in August of 2011.
For more information, please visit
www.SummitCommercialFinance.com
##### Press Release ############################
Growth & Expansion at Summit Funding Group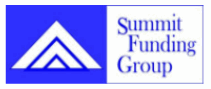 Summit Funding Group announced that effective June 1, 2012, the company will be expanding into a new headquarters facility at 4680 Parkway Drive, Suite 300, Mason, OH 45040. The new space will accommodate the increase in personnel resulting from extensive growth over the last several years, and it will serve as a platform for anticipated growth in the next three to five years.
Rick Ross, President of Summit Funding Group, was quoted as saying, "This expansion is an important next step for the growth of Summit. We have added key personnel over the last few years across most of the functional areas of our business. Our consistent approach to the market has allowed us to perform in this and all economic cycles, and this new facility will better accommodate the company we have become and the growth ahead."
Based in Mason, Ohio, Summit Funding Group works every day to deliver peak results by providing equipment leas and finance solutions to companies across the country. Made up of our Corporate Leasing and Vendor Finance divisions, the Summit Funding Group family has originated over $1.5 billion in equipment lease and finance transactions over nearly 20 years.
Learn more about Summit at www.summit-funding.com.

#### Press Release #############################
Latin American Miami Legal Leasing Forum May 17-18
Forum will explore how multinationals subject to the Dodd-Frank Act can comply with local laws, how courts are enforcing lessor and lessee rights in Latin America, and how companies can protect themselves in the event of extreme government interventions such as recent cases in Argentina, Venezuela, and Ecuador.
MIAMI, —The Fifth Latin American Legal Forum on Leasing will be held May 17-18 in Miami at the Hotel Intercontinental Doral. Organized annually by The Alta Group Latin American Region (Alta LAR), the conference attracts asset finance executives and lawyers with equipment leasing interests in Mexico, Central America, South America, and the Caribbean.
"This year, the agenda has been defined based upon the fact that Latin America is the most appropriate field for equipment financing companies to generate sustainable profitability, provided that they control their risks," said Rafael Castillo-Triana, CEO of Alta LAR, part of The Alta Group's global consultancy to the equipment leasing and finance industry. 'The forum intends to help legal counsel and operations managers gain the tools for risk control."
Sessions will cover the following:
How to synchronize the mandatory Dodd-Frank Act compliance with corresponding regulatory requirements in Latin America.

How the implementation of Basel III should be compatible with fundamental legal principles such as consumer protection and data privacy rights.

How to provide remedies in the most extreme cases when changes in the political leadership of a country lead to hostile actions against foreign investors.

Additionally, the best of the legal doctrine and case law precedents will be analyzed in the forum, using a very practical approach, Castillo-Triana said. Other sessions will focus on tax changes in the field of leasing, and the benchmarking of contractual clauses.
"The forum also provides excellent personal networking opportunities," he added. "Though most of our participants are from the Americas, we often have attendees from Europe and Asia-Pacific."
The forum will be presented in English and Spanish, with simultaneous translation.
For more information about the forum, including remaining sponsorship opportunities, visit www.thealtaconferencias.com, or contact Katrin Forster at +1 954 632 0922, kforster@thealtagroup.com.
### Press Release #############################
[headlines]
--------------------------------------------------------------

Client Looking For A Leasing Attorney
Birmingham, Alabama
The lawyers of Marks & Weinberg, P.C. have over 30 years experience in dealing with virtually every type of equipment financing and are recognized throughout the industry for prompt, practical solutions and exemplary service. They offer cost-conscious, effective lease enforcement and good counsel.
Email: Barry@leaselawyer.com
Website: www.leaselawyers.com
California, National: city: Riverside
Ellen Stern - get results, reasonable pricing; numerous industry contacts, nearly 30 yrs exp.in SoCal, 20 yrs equip.: CFL license specialist, documentation, work-outs, litigated collections, recoveries; deal-maker.
Email: leaselaw@msn.com


Kenneth C. Greene
California & Nevada
Hamrick & Evans, LLP, Universal City , LA; San Francisco Bay
Area, No.Calif. & Nevada. Call for free consultation (828)763-5292 or (415) 806-2254,
kgreene@hamricklaw.com

Connecticut, Southern New England:
EVANS, FELDMAN & BOYER, LLC Collections, litigation, documentation, portfolio sales and financing, bankruptcy. We represent many of the national and local leasing companies doing business in this state. Past chairman EAEL legal committee. Competitive rates.
email: rcfeldman@snet.net
Los Angeles, Southern CA
Seasoned attorney representing secured creditors in auto finance and truck/equipment lease industry. Bankruptcy and State Court litigation. Vincent V. Frounjian

(818) 990-0605

or email: vvf@pacbell.net.

Encino, California: Statewide "ELFA"
Hemar, Rousso & Heald, LLP 30 yr excellent reputation Lessor representation commercial litigation, debt collection, and bankruptcy.
Call Stephen E. Jenkins Esq (818) 501-3800

Los Angeles, Statewide: CA. "ELFA" Aggressive creditors rights law firm specializing in equipment leasing handling collection matters on a contingency, fixed fee or hourly cbasis. email:RGarwacki@prodigy.net


Los Angeles -statewide: CA "ELFA"
Practice limited to collections, bankruptcy and problem accounts resolution. Decades of experience. 10-lawyer firm dedicated to serving you. Call Ronald Cohn, Esq. (818)591-2121 or email. Email: rrcohn@aol.com

Long Beach, CA
Wagner & Zielinski, successfully representing lessees/ lessors. Not a member of any leasing organization, therefore not beholden to special interests. Richard Wagner
(562) 216-2952 www.wzlawyers.com

Long Beach CA.
Paul Bent -- 30 years experience in all forms of equipment leasing, secured lending, and asset based transactions, from analysis and deal structuring to contract negotiations to closing to private dispute resolution. (562) 426-1000
www.paulbent.com

Illinois
Trabaris, P.C.: Finance attorney with 24 years' experience with transactional, documentation, secured financing and workouts/restructurings. Kevin Trabaris. Phone: 847-205-4377. Email:kevin@trabaris.com

Website: www.trabaris.com. Blog:http://www.trabaris.com/info/blog/

Law Firm - Service, Dallas, TX. "ELFA"
Mayer regularly practices in leasing, secured financing, project development and finance and corporate finance.
email: dmayer@pattonboggs.com
Website: www.pattonboggs.com
National: The OMEGA Network Group-nationwide legal representation of small and mid ticket equipment lessors-flat fee bankruptcy & replevin, contingent collection,
billable litigation (704-969-3280)
tong_92@yahoo.com

National: Coston & Rademacher: Business attorneys serving the lease-finance industry since 1980. Transactional, documentation, corporate/finance, workouts, litigation, bankruptcy, portfolio management. Chicago-based national practice. Jim Coston, CLP (Members: ELFA, NEFA).
email: Jcoston@costonlaw.com
Website:www.costonlaw.com

St. Louis County , MO. - statewide:
Schultz & Associates LLP., collections, negotiation, and litigation. Also register and pursue recovery on foreign judgments. Contingency and reasonable hourly rates.
Ronald J. Eisenberg, Esq.

(636) 537-4645

x108
reisenberg@sl-lawyers.com
www.sl-lawyers.com
NJ,De,Pa: Specializing in leased equipment/secured transactions. Collections, replevins/workouts reasonable rates. Sergio Scuteri/Capehart & Scratchard, PAsscuteri@capehart.com / www.capehart.com
New York and New Jersey
Peretore & Peretore, P.C. documentation, portfolio purchase & sale, replevin, workouts, litigation, collection, bankruptcy. Aggressive. Over 25 years experience.www.peretore.com

Thousand Oaks, California:
Statewide coverage Spiwak & Iezza, LLP 20+ years experience,Representing Lessors banks in both State/ Federal Courts/ all aspects of commercial leasing litigation.
Nick Iezza 805-777-1175
niezza@spiwakandiezza.com
[headlines]
--------------------------------------------------------------

Shepherd/Labrador
Jackson,Wyoming-- Adopt-a-Dog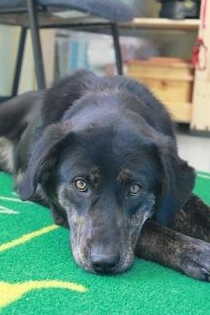 Lucy
Id#22828401
Medium
Female
Spayed
Up-do-date with routine shots
house trained
"Very sweet young female mix was found as a stray. SHe went on a trial adoption, and much to everyone's dismay, the kids were allergic to her. We did find out more about her though - she's housebroken, although crated at night to keep her from getting too interested in the kids' toys. She was really good with the kids (age 2 & 5) and played with with other dogs. She knows many commands, loves to play fetch, and is very quiet."
Jackson/Teton County Animal Shelter,
Jackson, Wyoming
307 733-2139
crybak@ci.jackson.wy.us
http://www.petfinder.com/shelters/WY07.html


Adopt-a-Pet by Leasing Co. State/City
http://www.leasingnews.org/Conscious-Top%20Stories/Adopt_Pet.htm

Adopt a Pet
http://www.adoptapet.com/
[headlines]
--------------------------------------------------------------

Fernando's View
By Fernando F. Croc
An eccentric comedy ("Bernie") and an illuminating documentary ("Marley") make for a fine pair of real-life journeys in theaters, while brawny action ("Haywire," "Contraband") and sassy humor ("Pillow Talk") await DVD viewers.

In Theaters: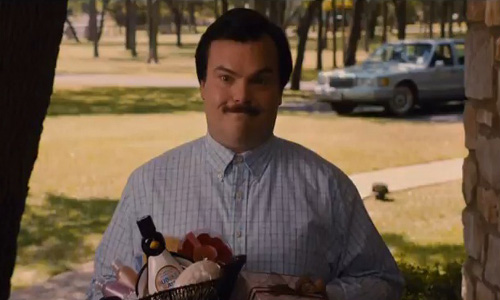 Bernie (Millennium Entertainment): One of today's most versatile filmmakers, Richard Linklater continues to surprise audiences after over two decades in the business. This time, the director delivers a dark comedy based on bizarre yet true events, set in the tiny town of Carthage, Texas. Jack Black stars as Bernie Tiede, a straight-arrow funeral home director who, despite his occupation, remains one of the city's most beloved citizens. That is, until he befriends wealthy widow Marjorie Nugent (Shirley MacLaine), whose demanding ways eventually lead Bernie to take shocking action. Structured as a mock-documentary, the film somehow manages to turn tragic, sometimes grim subject matter into a creative and even endearing ode to human eccentricity, helped immensely by the pitch-perfect performances of Black, MacLaine and Matthew McConaughey.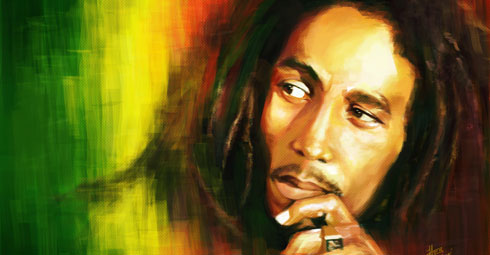 Marley (Magnolia Pictures): Sure, we've all listened to his music, but do we really know Bob Marley? That's the question put forth in this insightful documentary, which examines the complex and often turbulent life and times of the legendary Jamaican reggae artist. Chronicling Marley's rise to fame and untimely death, the film sheds light on his humble beginnings in a poor village, his ascension into stardom in the music business as reggae music became an international sensation, and his battle with cancer which would claim claim his life. Director Kevin Macdonald ("The Last King of Scotland") brings together a deft mixture of interviews with Marley's family, friends and co-workers, and stirring concert footage. Brimming with emotion and, of course, vibrant music, this in-depth portrait of the man's legacy will is sure to enhance audiences' appreciation of his tuneful art.

Netflix Tip: After watching "Bernie," head over to Netflix for a taste of director Richard Linklater's delightfully varied body of work. Start out with his Austin-based indies ("Slacker," "Dazed and Confused"), continue on to his romances ("Before Sunrise," "Before Sunset"), check out his stylistic experiments ("Tape," "Waking Life"), and finish with his comedies ("School of Rock," "The Bad News Bears").
On DVD: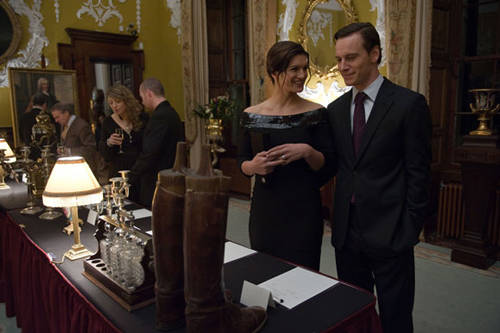 Haywire (Lions Gate): Having already tackled independent dramas, sly heist comedies, modern film noir and multi-character panoramas, unpredictable Oscar-winner Steven Soderbergh ("Traffic," "Ocean's Eleven") follows last year's creepy "Contagion" by trying his hand at muscular action, with rousing results. Making her bodacious screen debut, former "American Gladiator" star Gina Carano plays Mallory Kane, a highly trained government agent who's given the deadliest assignments. When her own agency betrays her, however, she must dodge the assassins on her trail while attempting to find the truth about their operations. Boasting an exceptional cast that includes Michael Fassbender, Ewan McGregor, Michael Douglas and Antonio Banderas, Soderbergh's inventive, breathlessly-paced thriller marks another intriguing attempt by this genre-hopping filmmaker.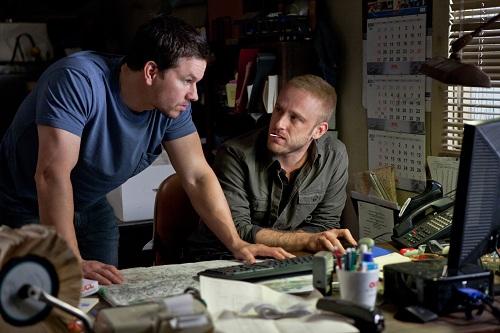 Contraband (Universal): Mark Wahlberg returns to the action genre in this exciting, satisfyingly brawny thriller. Wahlberg stars as Chris Faraday, a family man whose dark past threatens to catch up with him. Years back, he was part of a criminal group that specialized in smuggling undocumented workers into the country. Since then he's moved on to honest business, until his brother-in-law gets in trouble with illegal operations. Suddenly, Chris finds himself involved with Briggs (Giovanni Ribisi), a dangerous drug dealer who forces him to take part in a daring heist. Can he stay clean and protect his beloved family, or will he succumb to his shady old ways? Though the plot is familiar, the movie gets a shot of energy from Wahlberg's brand of working-class grit, and from the intensity Icelandic director Baltasar Kormakur brings to the confrontations.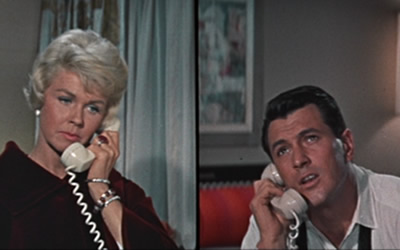 Pillow Talk (Universal): Doris Day and Rock Hudson teamed up for the first time in this vintage romantic comedy from 1959, now being released in a special anniversary DVD edition. Day plays Jan Morrow, a serious-minded interior designer, while Hudson plays Brad Allen, a fun-loving bachelor. The career-woman and the playboy wouldn't normally have anything to do with each other, except the two of them have to share the same phone line, which causes them to hate each other without having ever met. To get back at his snippy neighbor, Brad comes up with a new persona to romance her... only for them to fall in love for real. Boasting the kind of innuendo-laden humor that could play as a blueprint for many a romp, this classic still feels fresh thanks to the chemistry between Day and Hudson and sharp supporting turns by Tony Randall and Thelma Ritter.


News Briefs----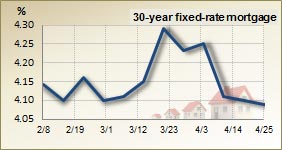 Grazie, Europe! Mortgages claim record low
http://www.bankrate.com/finance/news/mortgages-claim-record-low.aspx?ic_id=Top_Stories_link_1
Europe's Debt Woes Weigh on Bank Earnings
http://dealbook.nytimes.com/2012/04/26/europes-debt-woes-weigh-on-bank-earnings/
Trinity Industries reports $52.9 million net income
http://www.marketwatch.com/story/trinity-industries-inc-reports-first-quarter-2012-results-2012-04-25
GATX Reports $30.3 million net income
http://www.marketwatch.com/story/gatx-corporation-reports-2012-first-quarter-results-2012-04-26
CIT Closes $753 Million Equipment Lease Securitization
http://www.marketwatch.com/story/cit-closes-753-million-equipment-lease-securitization-2012-04-25
Insurers to pay $1.3 billion in rebates
http://www.upi.com/Business_News/2012/04/26/Insurers-to-pay-13-billion-in-rebates/UPI-49341335466581/
Amazon blows past analysts' 1Q profit projection
http://seattletimes.nwsource.com/html/businesstechnology/2018080009_amazon27.html


[headlines]
--------------------------------------------------------------

Emmitt Thunderpaws Welcomes Home His Military Dad!
http://www.youtube.com/watch?v=nL74vvbeR1M


[headlines]
--------------------------------------------------------------


SparkPeople--Live Healthier and Longer

How to Grow Your Own Herbs for Cooking
http://www.sparkpeople.com/resource/nutrition_articles.asp?id=1739
[headlines]
--------------------------------------------------------------

Sports Briefs----

2012 NFL Draft Selections
http://www.usatoday.com/sports/football/nfl/story/2012-04-24/2012-nfl-draft-round-one/54499744/1
Draft Day 1 turns into swap meet
http://www.usatoday.com/sports/football/nfl/2012-nfl-draft/index
Luck. Griffin. Then It Gets Interesting
http://www.nytimes.com/2012/04/27/sports/football/luck-griffin-then-it-gets-interesting.html?_r=1&hp
San Francisco 49ers surprise everyone with their first-round pick
http://www.contracostatimes.com/breaking-news/ci_20492182/kawakami-san-francisco-49ers-surprise-everyone-their-first
New Falcons stadium cost could exceed $1 billion
http://www.ajc.com/news/new-falcons-stadium-cost-1426844.html
[headlines]
--------------------------------------------------------------

Spring Poem
Three Spring Notations on Bipeds
by Carl Sandburg (1920)
1
The down drop of the blackbird,
The wing catch of arrested flight,
The stop midway and then off: off for triangles, circles, loops of new hieroglyphs—
This is April's way: a woman:
"O yes, I'm here again and your heart
knows I was coming."
2
White pigeons rush at the sun,
A marathon of wing feats is on:
"Who most loves danger? Who most loves wings? Who somersaults for God's
sake in the name of wing power in the sun and blue on an April Thursday."
So ten winged heads, ten winged feet, race their white forms over Elmhurst.
They go fast: once the ten together were a feather of foam bubble,
a chrysanthemum whirl speaking to silver and azure.
3
The child is on my shoulders.
In the prairie moonlight the child's legs hang over my shoulders.
She sits on my neck and I hear her calling me a good horse.
She slides down—and into the moon silver of a prairie stream
She throws a stone and laughs at the clug-clug.
[headlines]
--------------------------------------------------------------


California Nuts Briefs---

Andreessen Horowitz Partners Pledge Half Their Earnings to Philanthropy
http://business-news.thestreet.com/mercury-news/story/andreessen-horowitz-partners-pledge-half-their-earnings-philanthropy/1
[headlines]
--------------------------------------------------------------

"Gimme that Wine"
http://www.youtube.com/watch?v=EJnQoi8DSE8

Copia liquidation fetches a 'disappointing' $350,000
http://napavalleyregister.com/news/local/copia-liquidation-fetches-a-disappointing/article_4693e8d8-8f6a-11e1-9760-0019bb2963f4.html

Virginia wine industry continues to grow
http://www2.orangenews.com/news/2012/apr/25/virginia-wine-industry-continues-grow-ar-1868556/
Economic Impact of Washington State Wine Industry Grows Dramatically
http://www.winebusiness.com/news/?go=getArticle&dataid=100013
Wine and art are connected, and collected, at Hess
http://napavalleyregister.com/entertainment/arts-and-theatre/wine-and-art-are-connected-and-collected-at-hess/article_68774784-8f64-11e1-b110-0019bb2963f4.html


Free Mobile Wine Program
http://leasingnews.org/archives/Feb2010/2_26.htm#mobile
Wine Prices by vintage
http://www.winezap.com
http://www.wine-searcher.com/
US/International Wine Events
http://www.localwineevents.com/
Winery Atlas
http://www.carterhouse.com/atlas/\
Leasing News Wine & Spirits Page
http://two.leasingnews.org/Recommendations/wnensprts.htm

[headlines]
----------------------------------------------------------------
This Day in History
1773-The British Parliament passes the Tea Act, a bill designed to save the faltering East India Company by greatly lowering its tea tax and thus granting it a monopoly on the American tea trade. The low tax allows the East India Company to undercut even tea smuggled out of America, and many colonists view the act as another example of taxation without representation. When three tea ships, the Dartmouth, the Eleanor, and the Beaver, arrived in Boston Harbor, the colonists demanded that the tea be returned to England. After Massachusetts Governor Thomas Hutchinson refused, Patriot leader Samuel Adams organized the so-called "Boston Tea Party" with about sixty members of the "Sons of Liberty." On December 16, 1773, the Patriots boarded the three British ships disguised as Mohawk Indians, and dumped 342 chests of tea into Boston Harbor. The destroyed tea was valued at approximately ten thousand pounds. Parliament, outraged by the Boston Tea Party and other blatant destruction of British property, enacted the Coercive Acts, also known as the Intolerable Acts, in the following year. The colonists in turn responded by calling the first Continental Congress to consider a united American resistance against the British
1791-Birthday of American artist and inventor, Samuel Finley Breese Morse, after whom the Morse code is named, born at Charleston, MA, and died at New York ,NY, April 2, 1872. Graduating from Yale University in 1810, he went to the Royal Academy of London to study painting. After returning to America he achieved success as a portraitist. Morse conceived the head of an electromagnetic telegraph while on shipboard, returning from art instruction in Europe in 1832, and he proceeded to develop his idea. With financial assistance approved by Congress, the first telegraph line in the US was constructed between Washington, DC and Baltimore, MD. The first message tapped out by Morse form the Supreme Court Chamber of the US Capitol building on May 24, 1844, was, 'What hath God wrought?"
1805-The first American flag flown over a fortress of the Old World
was flown when Lieutenant Presley Neville O'Bannon of the Marines raised the colors over the Tripolitan fortress at Dama, on the north coast of Africa (now in Libya). After marching 800 km from Egypt, US agent William Eaton leads a small force of US Marines and Berber mercenaries against the Tripolitan port city of Derna. Lieutenant Presely O' Bannon, commanding the Marines, performed so heroically in the battle that Hamet Karamanli presented him with an elaborately designed sword that now serves as the pattern for the swords carried by Marine officers. The phrase "to the shores of Tripoli" from the official song of the US Marine Corps also has its origins in the Derna campaign.
1810 -- Ludwig van Beethoven gives the world a romantic piece for piano, with the dedication, "For Therese, as a remembrance." Nowadys nobody remembers Therese. The publisher couldn't read Beethoven's handwriting & to this day the piece is known as "Fur Elise."
While Beethoven never married, he came very close several times, and had many loves of his life as a musician and composer. "We can only speculate upon whether it was Beethoven's intention to write the piece in the letters of the name of his beloved. The famous melody starts with the tones E - D# - E, or enharmonically E - Eb - E, which in German languages equivalents E - Es - E, the "tuneable" letters in the name ThErESE or EliSE.
http://users.sowega.net/chanhtu/furelise.html
http://www.8notes.com/scores/7063.asp
http://www.ezfolk.com/uke/tabs1/fur-elise/fur-elise.html
1813 -- US burns captures York (today called Toronto) and then
proceeds to burn it to the ground in an unsuccessful attempt to gain control of Lake Ontario. There is the fight regarding boundaries, fishing, and as important, over 300,000 loyalist left after the revolutionary war, many to Canada where England granted land to those who opposed the revolution and assisted the British. There were still hard feelings between the two groups, as Canada was a province
of England and many believed the colonist here were still a threat.
1816-The first tariff passed by Congress for protection rather than primarily for revenue was the "act to regulate the duties on imports and tonnage."
1822-Birthday of Ulysses S. Grant, 18th president of the US (Mar 4, 1869—Mar 3, 1877)., President Lincoln promoted Grant to lieutenant general in command of all the Union armies Mar 9,1864, changing the direction of the war effort.. On April 9, 1865, Grant received General Robert F. Lees surrender, at Appomattox Court House, VA, which he announced to the Secretary of War as follows: "General Lee surrendered the Army of Northern Virginia this afternoon on terms proposed by myself. The accompanying additional correspondence will show the conditions fully." Nicknamed Unconditional Surrender Grant," Grant was a brilliant, inventive, creative General, who did like to drink, but a controversial president, who failed in his second attempt for the presidency and reported died he died at Mount McGregor, NY, July 23, 1885,a "broken man," four days after completing his memoirs. He was buried at Riverside Park, New York, NY, following a huge parade. Grant's Tomb was dedicated in 1897. So now you know who is buried at Grant's Tomb.
http://memory.loc.gov/ammem/today/apr27.html
1825 The industrialist Robert Owen sets up Utopian Socialist Colony at New Harmony, Indiana. About 1,000 settlers were attracted to the 20,000acres made available. Dissension arose and there waas lack of dirction among those who were supposed to cooperate. Owen left in 1827. In 1828 the community ceased to exist as a Utopian enterpise.
1825 -- The first strike for the 10-hour work-day, by carpenters in Boston.
1848 Slavery abolished in all French territories.
http://www.info-france-usa.org/atoz/overseas.asp
1864--On his birthday, Grant officially issued orders to his armies that would lead to the end of the American Civil War. The plan called for Sherman to advance on Confederate forces through Georgia, Siegal to move through the Shenandoah Valley, Butler to advance up the James River toward Richmond and Meade to follow and engage the Army of Northern Virginia under Robert E. Lee.
1865- The Sultana, heavily overloaded with an estimated 2,300 passengers, exploded in the Mississippi River, just north of Memphis, en route to Cairo, Illinois. Most of the passengers were Union soldiers who had been prisoners of war and were eagerly returning to their homes. Although there was never an accurate accounting of the dead, estimates range from 1,450 to nearly 2,000. Cause of the explosion was not determined, but the little-known event is unparalleled in US history.
1865 - Actor John Wilkes Booth, the assassin of President Lincoln, was shot and killed in a barn near Port Royal, Virginia, by federal cavalrymen after they set the barn on fire.
1875-John McClosey was the first Catholic priest from the United States to be made a cardinal, under the title of Santa Maria supra Minervam by Pope Pius IX. The investiture was made in the cathedral on Mott street, New York City.
1880 –Francis D. Clarke and M.G. Fooster secured a patent on a "device for aiding the deaf to hear" that made its own electricity and operated by bone conduction. The first electrical hearing aid produced commercially was the Acousticon, invenented by Miller Reese Hutchinson of New York City in 1901. The first hearing aid using transistors was manufactured by Sonotone Corporation, Elmsford, NY, and offered for sale on December 29,1942. It weighted 3.5 ounces and was three inches long.
1892-Birthday of composer and conductor Howard Fogg, a pioneer in the composition and synchronization of film soundtracks, was born in Lewiston, Maine. Fogg spent much of his life in Montreal. In 1934, he wrote what is considered the first original composition for a Canadian film - the music for a documentary called "Rhapsody in Two Languages." Fogg died in 1953.
1899 - In Chicago, Illinois, the Western Golf Association was founded.
1899 - A tornado struck Kirksville, MO, killing 34 persons and destroying 300 buildings.
1900-Birthday of Walter Lantz, originator of Universal Studios' animated opening sequence fro their first major musical film, The King of Jazz. Walter Lantz is best remembered as the creator of Woody Woodpecker, the bird with the wacky laugh and the taunting ways. Lantz received a lifetime achievement Academy Award for his animation in 1979. He was born at New Rochelle, NY, and died March 22, 1994, at Burbank, California.
1903 - In Long Island, New York, Jamaica Race Track opened. Spectators included Lillian Russell and Diamond Jim Brady.
1904 -- Congress extends the Chinese Exclusion Act indefinitely (first passed in 1882; again in 1902 extending the act for 10 years), making it unlawful for Chinese laborers to enter the US & denying naturalized citizenship to the Chinese already here.
1912 -one of the worst tornado outbreaks in Oklahoma's history occurred. 16 tornadoes rated F2 or greater touched down in the state with 6 of them rated F4. 29 people were killed.
1915-the temperature at Washington, DC hit 92 degrees, the highest ever in April. New York City hit 92 degrees as well.
1927-Birthday of 1927 Coretta Scott King, civil rights activist, wife of Martin Luther King, Jr.
1931--- 100ºF (38ºC), Pahala, Hawaii (state record)
1932--Birthday of Casey Kasem, famous countdown disc jockey.
1932-Birthday of Maxine Brown of the country trio, the Browns, born in Samti, Louisiana. Their recordings of "The Three Bells," "Scarlet Ribbons" and "The Old Lamplighter" were big hits on both the country and pop charts in 1959 and '60. Maxine tried a solo career after the Browns broke up in 1967, but had only one minor hit.
1938 - On Victor Records, Tommy Dorsey and his orchestra recorded "I Hadn't Anyone 'til You", featuring Jack Leonard on vocals.
1939-- drummer Jerry Mercer of the Montreal-based rock group April Wine was born. Mercer replaced April Wine's original drummer, Richie Henman, in 1974. April Wine was Canada's leading touring band of the '70s, and among their hits were 1972's "You Could Have Been a Lady" and "Roller" from 1979. Their biggest international success came in the following decade when "Just Between You and Me" made number 21 on the Billboard Hot 100 in 1981. April Wine also appeared with the Rolling Stones at a Toronto night club in March 1977.
1942 -a destructive tornado, rated F4, tracked through Rogers and Mayes counties in Oklahoma. The town of Pryor was hit squarely. 52 people were killed and damage amounted to $2.5 million.
1944- Cuba Gooding of the '70s soul group the Main Ingredient born. Perhaps his son Cuba Gooding, Jr., is better known as an actor; Early on, he landed guest starring roles on shows like "Hill Street Blues" (1981) and "MacGyver" (1985). His first major role was in the 1991 box office surprise Boyz n the Hood (1991). He followed this success with supporting roles in major films like A Few Good Men (1992), Lightning Jack (1994) and Outbreak (1995).
In 1996, Cuba was cast as an arrogant but loyal football player in the Tom Cruise-Cameron Crowe film Jerry Maguire (1996). The film became a huge box office smash and earned Cuba an Academy Award for Best Supporting Actor. His "Show Me The Money" line in the movie became a nationwide catchphrase. The role elevated him to superstar status, as many of Hollywood's top producers began to "show him the money" to appear in their films.
1947-Peter Ham of Badfinger is born. One of rock music's true talents who died way to soon.
1948 - Kate Pierson of The B-52s is born in Weehawken, N.J. The group's biggest hits are the 1989 songs ``Love Shack'' and ``Roam,'' both of which reach No. 3 on Billboard's Hot 100. Pierson also sings backup on R.E.M.'s top 10 hit ``Shiny Happy People.'' Both bands are based in Athens, Ga.
1949---Top Hits
Cruising Down the River - The Blue Barron Orchestra (vocal: ensemble)
Forever and Ever - Perry Como
"A" You're Adorable - Perry Como
Candy Kisses - George Morgan
1950 --The modern state of Israel is officially recognized by the British government.
1951-Birthday of Ace Frehley, former lead guitarist with the theatrical rock group Kiss, was born in New York. Kiss, known for their painted faces and extravagant on-stage antics, was one of the biggest-selling acts of the 1970's. Frehley was recruited for the band through an ad in The Village Voice. The critics almost unanimously panned Kiss's heavy-metal thudding, but their albums sold in the millions. Frehley left Kiss in 1983.
1956 - At age 31, Rocky Marciano, undefeated in 49 professional bouts (43 knockouts and six title defense), announced his retirement as World Heavyweight Boxing Champion.
1956- Capitol Records signs Gene Vincent, intending to market him as the next Elvis; "Be-Bop-a-lula." http://www.dailymotion.com/video/xdid7_gene-vincent-be-bop-alula_music
1957-- Elvis makes his second and last appearance outside of the US, wearing his classic gold lame suit for the last time as he plays Toronto's Maple Leaf Gardens.
1957---Top Hits
Little Darlin' - The Diamonds
All Shook Up - Elvis Presley
Mama Look at Bubu - Harry Belafonte
Gone - Ferlin Husky
1959 - "Personality", by Lloyd Price was released. From the 1950s to the early 1960s, Price had 10 songs on the nation's pop music charts.
1959 - Sheena Easton is born in Bellshill, Scotland. Her biggest hit is ``Morning Train (Nine to Five),'' which tops Billboard's Hot 100 for two weeks in 1981.
1959-- Lloyd Price single "Personality" is released.
1963-- Martha and the Vandellas had their first entry on the Billboard rhythm-and-blues chart, "Come and Get These Memories." Three months later, the Motown group would have its biggest hit, "Heat Wave."
1963-- Little Peggy March's "I Will Follow Him" hits #1
1964-John Lennon's "In His Own Write," a collection of funny poems and drawings, is published in the U.S.
1965---Top Hits
Game of Love - Wayne Fontana & The Mindbenders
Mrs. Brown You've Got a Lovely Daughter - Herman's Hermits
I Know a Place - Petula Clark
This is It - Jim Reeves
1968-US Vice President Hubert announces his candidacy for the Democratic presidential nomination. In an interview, he said he supported the current US policy of sending troops "where required by our own national security." On 31 March 1968, President Lyndon B. Johnson, frustrated with his inability to reach a solution in Vietnam, announced that he would neither seek nor accept the nomination of his party for re-election. This set up a contest for the Democratic nomination. Humphrey's main competition was Senator Eugene McCarthy [ (D-Minnesota), who had come within a few hundred votes of beating Lyndon Johnson in the New Hampshire primary. Robert Kennedy had entered the race and won most of the Democratic primaries until he was assassinated in June. When the Democratic National Convention opened in Chicago in August, a conflict immediately erupted over the party's Vietnam platform. While demonstrations against the war took place in the streets outside the convention hall, Humphrey won the party nomination. He was ultimately defeated in the general election by Republican Richard Nixon, who criticized the Johnson's handling of the war and ran on a platform of achieving "peace with honor" in Vietnam.
1968-Jimmy Ellis won a 15-round decision over Jerry Quarry to capture the heavyweight championship. This fight at Oakland, CA, was the final in an eight-man elimination tournament to select a champion to replace Muhammad Ali, form whom the title was stripped.
1968-Simon & Garfunkel's "Mrs. Robinson" is released. It is from
the soundtrack of "The Graduate."
1969-Joe Cocker makes his American debut on the "Ed Sullivan Show" before embarking on a tour.
1970-The Civic Center branch of Surety National Bank became the first bank to be fully automated opened in Los Angeles, CA. It contained six telestations equipped with closed-circuit television and monitored by a teller. A "validator" provided instant validation of checks by code rather than by signature. A money machine dispensed cash in an envelope. This was well before ATM's. Not known what
happened to Surety National Bank.
1973---Top Hits
Tie a Yellow Ribbon Round the Ole Oak Tree - Dawn featuring Tony Orlando
Sing - Carpenters
The Cisco Kid - War
Superman - Donna Fargo
1974- Waylon Jennings's first number-one single, "This Time," entered the country charts in the US.
1975-Saigon is encircled by North Vietnamese troops.
1976 - Maxine Nightingale was awarded a gold record for the single, "Right Back Where We Started From", which spent 2 weeks at #2. In the early 1970s, Nightingale was in the productions of "Hair", "Jesus Christ Superstar", "Godspell" and "Savages".
1976--- Bruce Springsteen's meteoric career rise is stalled when he sues manager Mike Appel for fraud and breach of contract, keeping him from performing or recording for over a year.
1976 ---: After years of alleged physical and verbal abuse, and having left over the Fourth of July with nothing but pocket change and a gas station credit card, Tina Turner files for divorce from her husband of sixteen years, Ike.
1979-Stevie Wonder makes a surprise appearance at a Duke Ellington tribute concert at UCLA's Royce Hall. He performs "Sir Duke and Ellington's "C-Jam Blues."
1980-Three years and a day after opening its doors, New York's legendary disco, Studio 54 shuts down due to numerous questionable activities. Several movies about the club and its attendees will make it appears the club was open for longer, but it was not.
1981---Top Hits
Kiss on My List - Daryl Hall & John Oates
Morning Train (Nine to Five) - Sheena Easton
Being with You - Smokey Robinson
A Headache Tomorrow (Or a Heartache Tonight) - Mickey Gilley
1981-Xerox introduces its STAR 8010 information system, the first computer on the market to boast a mouse and a point-and-click interface. The STAR was based on cutting-edge work at Xerox's Palo Alto Research Center, which had developed a graphic user interface using a mouse for a machine called the Alto. The mouse, first demonstrated in 1968 by Douglas Engelbart of the Stanford Research Institute, would not catch on until the Apple Macintosh was introduced in 1984. Xerox devoted nine years and some $50 million to developing the STAR, but the product failed, partly because of its high price of $16,500, It had no easy language to learn and no spreadsheet capabilities, and one of the major developers Alan Kay went on to Atari and then to Apple, to help in development of its computer.
384 KB (expandable to 1.5MB) of real memory
10, 29 or 40 MB hard drive
17-inch display
mouse
8" floppy drive
Ethernet connection
http://www.digibarn.com/collections/systems/xerox-8010/index.html
http://www.thocp.net/hardware/xerox_star.htm
http://xeroxstar.tripod.com/index.html
1986 - No. 1 Billboard Pop Hit: ``Addicted to Love,'' Robert Palmer. This is Palmer's first No. 1 single.
1987 - Forty-two cities in the western and south central U.S. reported record high temperatures for the date. The afternoon high of 87 degrees at Olympia WA was an April record, and highs of 92 degrees at Boise ID, 95 degrees at Monroe LA, and 96 degrees at Sacramento CA tied April records. (The National Weather Summary) More than 300 daily temperature records fell by the wayside during a two week long heat wave across thirty-four states in the southern and western U.S. Thirteen cities established records for the month of April.
1988 - observers at the Mount Washington Observatory in New Hampshire reported over 7 feet of snowfall in a 10 day period, bringing their total for April to 89.9 inches. This set a new record for April snowfall on the mountain breaking the old standard of 89.3 inches set in 1975. Records have been kept on the summit since December of 1932.
1989 -severe thunderstorms struck Omaha, Nebraska. Hail up to 4.5 inches in diameter fell. 3 inches of rain in a relatively short period of time caused flooding of streets with 3 feet of water reported at some intersections.
1989---Top Hits
Like a Prayer - Madonna
Funky Cold Medina - Tone Loc
I'll Be There for You - Bon Jovi
The Church on Cumberland Road - Shenandoah
1990 - Thunderstorms produced severe weather in eastern Texas and the Lower Mississippi Valley. Severe thunderstorms spawned thirteen tornadoes in Texas and twelve in Louisiana. A tornado southwest of Coolidge TX injured eight persons and caused more than five million dollars damage. There were also eighty-five reports of large hail and damaging winds, with baseball size hail reported at Mexia TX and Shreveport LA. Forty-three cities in the eastern U.S. reported record high temperatures for the date. Records highs included 94 degrees at Charleston WV, 95 degrees at Baltimore MD and96 degrees at Richmond VA.
1994-The first criminal convicted on the evidence of DNA matching was Timothy W. Spencer, who died in the electric chair in Greensville Correctional Center, Greensville, VA. Spencer was convicted of murdering four women in Richmond, VA, in 1987. DNA from his cells were matched with DNA found in evidence at the scene of the crime, a process also known as genetic fingerprinting.
1995- The US Justice Department files an antitrust suit to block Microsoft from buying Intuit, makers of the popular Quicken financial software, for $2.1 billion. The suit argued that financial software was one of the only remaining software sectors not dominated by Microsoft. Intuit dominated about 70% of the personal finance software segment, while Microsoft Money held only 22%. Microsoft voluntarily abandoned the merger in May.Of all the products developed by Microsoft to date, Microsoft Money never took off compared to Quicken.
1995- Ross Glatzer, president of Prodigy Services Co., the leader of the pack on the Internet, quits amid tension between parent companies IBM and Sears. IBM reportedly wanted more power over the online venture, which had just started showing signs of profitability. The two companies had invested $1 billion in the venture since 1985. In March, Prodigy's second-in-command, Scott Kurnit, left the company to join MCI's new Internet venture. The company continued to struggle after Glatzer's departure. In 1996, Prodigy's management purchased the company and began transforming it into an Internet service provider.
1996-- Barry Bonds, joins his father and godfather, becoming only the fourth major leaguer to hit 300 homers and swipe 300 bases as he homers for the Giants' in a 6-3 victory over the Marlins. Bobby Bonds, Willie Mays and Andre Dawson are the only other 300-300 players.
2000 ---Sixteen players of the Tigers and White Sox are suspended for a total of 82 games for participating in two brawls at Comiskey Park five days ago making it the most severe punishment ever given for a bench-clearing incident. Both managers, Phil Garner and Jerry Manuel, are suspended for eight games each.
2011 - An estimated 305 tornados between the 27th and 28th sets a record for the largest outbreak ever recorded, including two EF-5s, four EF-4s and 21 EF-3s. Arkansas through Mississippi, Alabama, Georgia, southern Tennessee, Virginia to Pennsylvania and New York were all affected. An estimated 300 died including 210 in Alabama alone. This brought the April total past 600, the most in any month in recorded US weather history.
2011--Rod Stewart was honored at the 28th annual ASCAP Pop Awards in Los Angeles for the string of hits he wrote in the 1970s that included "Maggie May", "You Wear It Well", "Tonight's The Night" and "Da Ya Think I'm Sexy".

-------------------------------------------------------------

SuDoku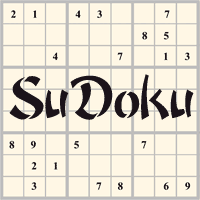 The object is to insert the numbers in the boxes to satisfy only one condition: each row, column and 3x3 box must contain the digits 1 through 9 exactly once. What could be simpler?
http://leasingnews.org/Soduku/soduko-main.htm
--------------------------------------------------------------

Daily Puzzle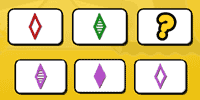 How to play:
http://www.setgame.com/set/puzzle_frame.htm
Refresh for current date:
http://www.setgame.com/set/puzzle_frame.htm
--------------------------------------------------------------


http://www.gasbuddy.com/
http://www.gasbuddy.com/GB_Map_Gas_Prices.aspx
http://www.gasbuddy.com/GB_Mobile_Instructions.aspx
--------------------------------------------------------------

Weather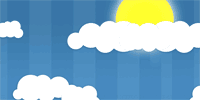 See USA map, click to specific area, no commercials
--------------------------------------------------------------

Traffic Live---
Real Time Traffic Information
You can save up to 20 different routes and check them out with one click,
or type in a new route to learn the traffic live
--------------------------------