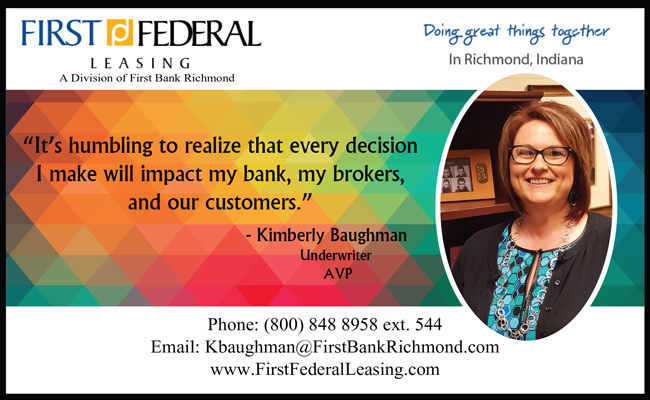 Tuesday, April 16, 2019


Today's Leasing News Headlines
Semi-Confirmed: Amur Equipment Finance
Acquired by PIMCO's Private Equity Group
Position Wanted – Credit
Work Remotely or Relocate for Right Opportunity
Leasing News Top Stories
April 9 - April 11
The ELFA National Funding Conference Report
By Hugh Swandel, The Alta Group
Sales Make it Happen --by Christopher Menkin
Relationship Business
CLFP Academy Classes for Lease & Finance Professionals
Attendance Update
What Tom McCurnin Learned from 40 Years
in Banking and Leasing - Six Parts
Part 5 - "Lease Documentation: Make it Clear"
Avant: Online lending company broke the law
FTC counts the ways
ConnectOne Bancorp Announces Agreement
for Strategic Acquisition of BoeFly,
a Leading Online Business Lending Marketplace
Labrador Retriever - Brown
Grand Island, Nebraska Adopt-a-Dog
ELFA Legal Forum San Diego, California
April 28-30, 2019
News Briefs---
CEO doubts online lending hurts banks
Lake City's Findlay believes it's 2 distinct markets
Worried a recession is coming, U.S. online lenders reduce risk
Alternate Finance Winding Back?
France and Belgium Refuse Support for New Trade Talks
With the U.S.
FTC sues Chicago online lender Avant
"Last year, it originated $1.1 billion in loans"
Broker/Funder/Industry Lists | Features (wrilter's columns)
Top Ten Stories Chosen by Readers | Top Stories last six months
www.leasingcomplaints.com (Be Careful of Doing Business)
www.evergreenleasingnews.org
Leasing News Icon for Android Mobile Device
You May have Missed---
Poem
Sports Brief----
California Nuts Brief---
"Gimme that Wine"
This Day in History
SuDoku
Daily Puzzle
GasBuddy
Weather, USA or specific area
Traffic Live----
######## surrounding the article denotes it is a "press release," it was not written by Leasing News nor has the information been verified. The source noted. When an article is signed by the writer, it is considered a "byline." It reflects the opinion and research of the writer.


Please send a colleague and ask them to subscribe. We are free
Email kitmenkin@leasingnews.org and in subject line: subscribe


[headlines]
--------------------------------------------------------------
Semi-Confirmed: Amur Equipment Finance
Acquired by PIMCO's Private Equity Group

Spokesperson for Amur Equipment Finance, Grand Island, Nebraska, would make no comment regarding Leasing News being told by a well-informed source that the company was acquired by PIMCO's private equity group. Communication to new media personnel at PIMCO was not returned.
Leasing News learned that senior members of Amur were told the sale was completed last Thursday, after two month negotiations. It was assumed the note with Pine River was the hold up, but was resolved, with all parties agreeing, Leasing News was told.
The portfolio passed a very good due diligence, Leasing News was told. It is assumed employees will remain and are satisfied with the resolution.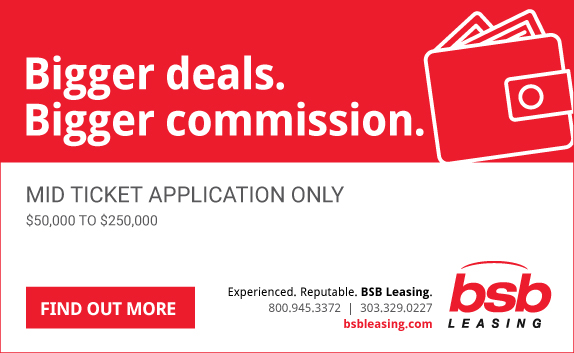 [headlines]
--------------------------------------------------------------
Position Wanted – Credit
Work Remotely or Relocate for Right Opportunity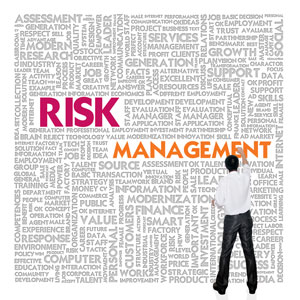 Orlando, Florida - Will work remotely

As a Commercial Credit Analyst/Underwriter, I have evaluated transactions from sole proprietorships to listed companies, across a broad spectrum of industries, embracing a multitude of asset types. Sound understanding of balance sheet, income statement and cash flow dynamics which impact credit decisions. Strong appreciation for credit/asset risk.
rpsteiner21@aol.com
407 430-3917
Each Week Leasing News is pleased, as a service to its readership, to offer completely free ads placed by candidates for jobs in the industry. These ads also can be accessed directly on the website at: http://www.leasingnews.org/Classified/Jwanted/Jwanted.htm
Each ad is limited to (100) words and ads repeat for up to 6 months unless the candidate tells us to stop. Your submissions should be received here by the end of each week.

Please encourage friends and colleagues to take advantage of this service, including recent graduates and others interested in leasing and related careers.



[headlines]
--------------------------------------------------------------
Leasing News Top Stories
April 9 - April 11
#
(Stories most opened by readers)
(1) Unconfirmed: Amur Equipment Finance
Acquired by PIMCO's Private Equity Group
http://leasingnews.org/archives/Apr2019/04_12.htm#amur
(2) New Hires/Promotions in the Leasing Business
and Related Industries
http://leasingnews.org/archives/Apr2019/04_12.htm#hires
(3) Neumann Finance and Beneficial Equipment Finance
combine forces to create NewLane Finance
http://leasingnews.org/archives/Apr2019/04_12.htm#neumann
(4) Current Regulations in United States
Not Official, Compiled from Many Sources
http://leasingnews.org/archives/Apr2019/04_09.htm#regs
(5) Finance CEO of Tiny California Bank
Makes Twice as Much as Jamie Dimon
https://www.bloomberg.com/news/articles/2019-04-11/ceo-of-tiny-california-bank-makes-twice-as-much-as-jamie-dimon
(6) What Tom McCurnin Learned from 40 Years
in Banking and Leasing - Six Parts
Part 4
Collection of Payment Stream
http://leasingnews.org/archives/Apr2019/04_12.htm#collection
(7) TimePayment™ Completes Acquisition
of Kingswood Leasing
http://leasingnews.org/archives/Apr2019/04_12.htm#time
(8) Ascentium Capital Surpasses $5 Billion in Funded Volume
Since Inception and has Strong First Quarter 2019
http://leasingnews.org/archives/Apr2019/04_12.htm#asc
(9) News for Commercial Equipment Leasing & Finance
Professionals ---First Quarter CLFP Circular
http://leasingnews.org/archives/Apr2019/04_09.htm#clfp
(10) What Tom McCurnin Learned from 40 Years
in Banking and Leasing - Six Parts
Part Three
"Picking an Attorney - Risk Management"
http://leasingnews.org/archives/Apr2019/04_09.htm#picking



[headlines]
--------------------------------------------------------------
The ELFA National Funding Conference Report
By Hugh Swandel, The Alta Group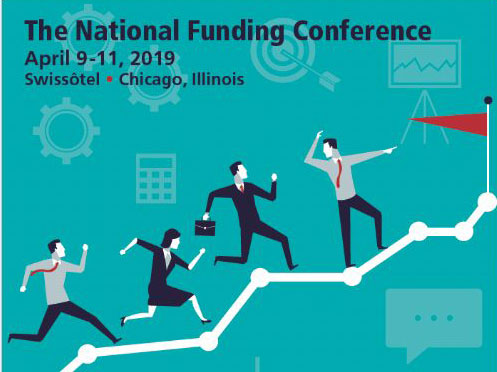 There were 642 industry representatives in attendance at the 31st Annual Equipment Leasing and Finance Funding Conference in Chicago last week. The event brings together a cross section of funding sources that are accessible during a networking opportunities and face-to-face "speed dating" appointments.
The ELFA does a spectacular job of attracting a diverse group of industry players and facilitating meetings and content that provide tremendous benefits in a short period. Those who have attended this event repeatedly over many years have forged deep connections and mutually beneficial business deals with key business partners.
The ELFA provides a tremendous value-added opportunity for attendees to participate in the Best Practice Round table in advance of the day of meetings with funding source exhibitors. Participants from independent, captive, bank and vendor finance companies got together on Tuesday April 9th for a series of discussions on current issues facing the industry. By all reports, the roundtable meetings were a huge success and attendees see strong value in this opportunity.
The ELFA continues to provide opportunities for women to network at industry events and this was supported at the annual funding conference with the Women's Council reception held just prior to the conferences opening reception. This reception builds off the momentum of the ELFA Women's leadership forum held earlier in April in Washington. The diversity of attendees coming to ELFA events is improving with time and it is great to see the ELFA acting as "agents of change" in this area.
The mood of attendees during the various networking opportunities was generally positive. Many attendees expressed concern that the economy might be slowing and that our industry was overdue for an adjustment. The hope is for a "soft landing" with slight increases in delinquency and charge offs. Few expressed concerns that there could be any rapid change in market conditions but there was more caution in the air than previous years.
Those who provide funding to attendees are still eager to book more volume and there is an appetite for growth. Many expressed continued concern about margin compression and veterans spoke of the need for greater risk premium in current market pricing. Those firms seeking funding are smiling and confiding that the current rate environment for non-recourse borrowing is incredible. Many independent origination platforms are quite open that non-recourse rates are incredible but the more seasoned operators expressed that this is a temporary situation that will eventually correct itself.
The ELFA deserves tremendous credit for continuously improving the Chicago event over the past 31 years. The executive roundtable, networking sessions and unique "speed dating with funders" opportunity makes for one of, if not, these most productive conference opportunities ELFA members have available to them. As great an event as this is there are always opportunities for improvement…
Just one more thing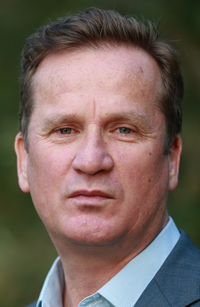 Hugh Swandel
Only one issue remains with the ELFA Chicago Funding Conference…
For those industry members who have attended most of the 31 ELFA Chicago Funding Conferences that have been held there is unanimous acknowledgement that this is the key event for funding counterparties. This year was no exception with 642 attendees registered and numerous others in the building taking advantage of a unique gathering of clients, prospects and dealmakers.
What could possibly make this event better? One simple request – do not end the online scheduling of meetings 5 days before the event starts. At the Chicago event, many attendees do not seek to book appointments until a couple of days before the event while others have to cancel their appointments due to other commitments. The result is that it becomes necessary for those with booths and suites to create two schedules. The "official" published schedule of the ELFA and the actual schedule each exhibitor puts together in the five days after the cutoff date. The in ability to use the ELFA scheduling tool with 5 days to go essentially nullifies its use and rescheduling on a different contact management platform becomes a make work project for attendees.
It is not clear why it is necessary to close the online schedule so far in advance – some exhibitors had been told there is a need to prepare printed materials but is the event is not now paperless? The paperless mobile application is a great tool but the schedule on the application is out of date by the time the event begins.
Make life easier for exhibitors - please – it seems like common sense!
Hugh Swandel
Senior Managing Director - Canada
www.thealtagroup.com
204.477.0703 direct
204.996.4844 mobile
hswandel@thealtagroup.com
http://leasingnews.org/Advisory%20Board/swandel_hugh.html



[headlines]
--------------------------------------------------------------
Sales Make it Happen--by Christopher Menkin
Relationship Business
While Google leads and telephone calling work for those new in the sales business, "dialing for dollars" is not the only way. Working trade shows, auctions, and even industrial parks is a lead to vendors as well as direct sales. Choosing the geography to work is the first part.
Peter Eaton now is the Director of Marketing and Sales, InPlace Auction, Melville, New York. He works out of Madison, Wisconsin. He now has a lot of experience. When he first started as a salesman,
I remember a lunch we had when he told me told me was how he got started in sales. He was a banker, new in leasing sales, and an inquiry came in for a copier under $5,000. No one seemed to be interested, but Peter took the call and suggested he see the caller in person.
It was over a 45-minute drive but came from the controller of a large corporation. He also met the CFO. They needed this copier from a dealer who also wanted a program of a price-by-page used, and they wanted a "plain" lease, no service plan, as it turned out, the copier would not be used much as it was for the controller's personal office. Peter put it together. He also found out they were interested in another piece of equipment.
On the second call to sign the lease, which he made in person, he also got the other piece of equipment leased and picked up the account because the leasing company who wanted to originally fund the other equipment was trying to do everything over the telephone.
To sum it up, Peter not only got a second lease, much larger, but in the first year, wrote over a million dollars with this company. When the CFO moved to another company, he came to Peter; so, from the $5,000 copier personal call, he picked up over $5 million worth of business, and a loyal customer, whom he serviced for many years.
One of the first things I learned was to deliver the vendor's check in person. It not only made a personal connection, but I then would walk around the area where the dealer was located, calling on his neighbors, telling them I just delivered a check to so and so. Most often the people in the park knew each other, so mentioning a name brought me in the door.
I would do the same thing when I completed a lease. I called on all the neighbors to tell them I completed a lease and asked what could I do for them? I would expand the walking area, often working it for several days.
My plan was to make calls until 11am, then follow-up on telephone calls until Noon, drive to the next area, work it until 5pm, taking breaks by going to a phone booth (no cell phones in those days, and calling into an answering service) doing write-ups, telephone calls after the calls or early morning and often on Saturdays.
I specifically remember one time, taking off my jacket, and loosening my tie, as the heat broke a record in San Jose, over 100 degrees. It was really hot and I was working this industrial park, when I called on this machinist around 4pm, sitting behind his desk, wrapping some parts up that he must have just finished some prototype work. He asked me what I was doing calling on him when it was over 100 degrees. Was I nuts?
I told him I was working, just as he was working, looking for business. He laughed, and pulled out an unsigned contract from Westinghouse. He told me if I matched it, he would give me the business. It was 25% down, and a lower rate, but I convinced him to save the cash and do a "lease-purchase."
I had that account until he sold the business. And yes, I did the financing for the new guy and subsequently his leasing as he further developed the company. All because I wanted the customers' business and was willing to make an extra effort to get it.
Sales Makes it Happen articles:
http://www.leasingnews.org/Legacy/index.html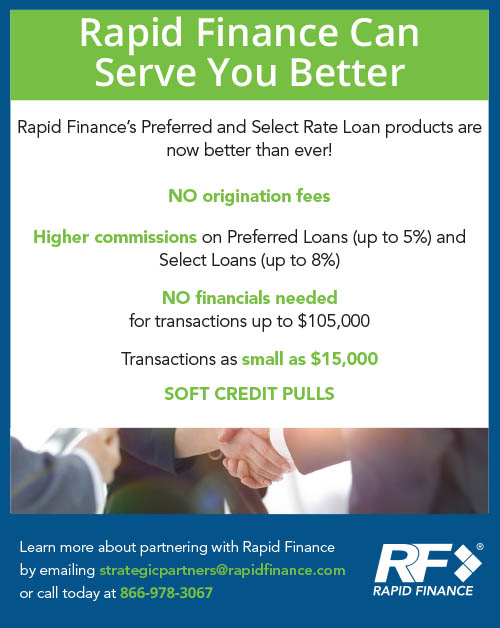 [headlines]
--------------------------------------------------------------
CLFP Academy Classes for Lease & Finance Professionals
Attendance Update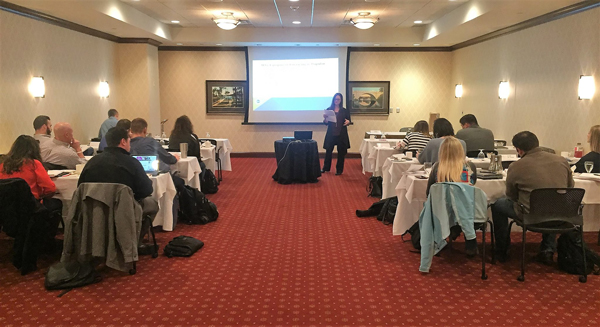 Thursday, April 18, 2019
Saint Cloud, Minnesota
Co-Hosted by Northland Capital/Oakmont Capital Services, LLC
Start: 8:00AM (UTC-06:00 End: Saturday 5:00pm (UTC: 06:00)
333 33rd Avenue South, Suite 100
Saint Cloud, MN 54201
Spaces Left: 2
Registered: 13 Registrants

Hotel Recommendations:
Fairfield Inn & Suites
https://www.marriott.com/hotels/travel/stcfi-fairfield-inn-and-suites-st-cloud/
Holiday Inn & Suites
https://www.ihg.com/holidayinn/hotels/us/en/st-cloud/stcmn/
Homewood Suites by Hilton
https://homewoodsuites3.hilton.com/en/hotels/minnesota/homewood-suites-by-hilton-st-cloud-STCMNHW/index.html
Thursday, May 9, 2019
Irvine, California
Start: 8:00AM (PDT) End: Sat, May 11, 2019 (PDT)
Hosted by Wintrust Specialty Finance
2050 Main Street, Suite 230
Irvine, California
Spaces Left: 8
Registered: 12 registrants

Hotel recommendation:
Marriott - Irvine
18000 Von Karman Ave.; Irvine, CA 92614
Hotel Irvine (shuttle available to class)
17900 Jamboree Road; Irvine, CA 92614
Wyndham Irvine - Orange County Airport (shuttle available to class)
17941 Von Karman Ave.
Thursday, May 9, 2019
Chicago, Illinois
Start: 8:00 AM (CDT) End: May 11, 2019
Location: 3400 Dundee Rd, Suite 330
Northbrook, Illinois 60062
Hosted by: ECS Financial Services, Illinois
Spaces Left: 6
Register: 18

Hotel Recommendation:
Marriott Courtyard Chicago-Deerfield:
http://www.marriott.com/hotels/travel/chidf-courtyard-chicago-deerfield/
.
Thursday, November 14, 2019
Philadelphia, Pennsylvania
Start: 8:00Am (EST) End: Sat, Nov. 16, 2019 4:00PM (EST)
Hosted by: Odessa
Location: Two Liberty Place, 50 2 16th Street
(Held on the 3rd floor in Multi-Purpose Room #1)
Philadelphia, Pennsylvania 19103
Spaces left: 7
Registered: 18
Hotels (with Odessa corporate rate):
The Windsor Suite, 1700 Benjamin Franklin Pkwy, Philadelphia, PA 19103
https://www.thewindsorsuites.com/
Corporate Rate of $149/night
For reservations call (215) 207-9942 or email reservations@thewindsorsuites.com and let them know you would like the Odessa Technologies, Inc. rate.
Cambria Hotel & Suites - Philadelphia Downtown Center City, 219 S. Broad Street, Philadelphia, PA 19107
https://www.choicehotels.com/pennsylvania/philadelphia/cambria-hotels/pa776?source=gyxt
Corporate Rate of $149/night
For reservations: Call the Cambria hotel and Suites at 800-4CHOICE or the hotel directly at 215-732-5500 and ask for the Odessa Technologies, Inc. rate.
Book directly online at www.cambriaphiladelphia.com and use the code LODESS
Recommended Hotels (without corporate rate):
The Westin, 99 South 17th Street at Liberty Place, Philadelphia, PA 19103
(215) 563-1600
http://www.starwoodhotels.com/westin/property/overview/index.html?propertyID=1231&SWAQ=958C

Club Quarters, 1628 Chestnut St (at 17th Street), Philadelphia, PA 19103
(215) 282-5000
https://clubquartershotels.com/locations/club-quarters-hotel-philadelphia

Dress code:
Business casual - jeans okay!
For more information, call Executive Director Reid Raykovich, CLFP at (206) 535-6281 or Sandy Vigilia, Executive Administrator (206) 535 – 6281. Visit http://www.CLFPFoundation

For more information, call Executive Director Reid Raykovich, CLFP at (206) 535-6281 or Sandy Vigilia, Executive Administrator (206) 535 – 6281. Visit http://www.CLFPFoundation
---
CLFP Handbook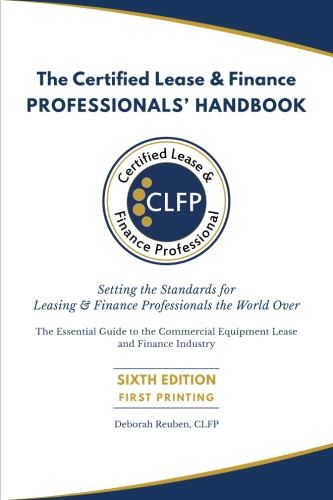 To learn more and purchase:
https://www.amazon.com/Certified-Lease-Finance-Professionals-Handbook/dp/171743388X/ref=sr_1_1?ie=UTF8&qid=1547070992&sr=8-1&keywords=clfp%2Bhandbook
[headlines]
--------------------------------------------------------------
What Tom McCurnin Learned from 40 Years
in Banking and Leasing - Six Parts
Part 5
Lease Documentation: Make it Clear
Leases are drafted by really smart documentation lawyers with precision, legalese, and terms of art. But who really understands that language?
My favorite story concerns an American Express recourse agreement written by a very famous and scary smart New York leasing lawyer. It was, by all measure, a beautiful piece of prose. However, one particular long, complicated, and important clause was incomprehensible to the average person. I knew what the clause meant, but the judge had his doubts. At this pretrial conference, the judge called us into his chambers and actually called the drafting lawyer, and sure enough, it meant what I thought it meant.
The judge looked at us and told us that he wasn't sure how he would rule, so we better go out to the hallway and settle this case, because the jury would be hopelessly confused. We wisely settled this case.
I left that courtroom that and vowed that every contract and pleading I would ever write from that moment on would be capable of being read and understood by a high school senior.
With that incident in mind, here are my final takeaways on lease documentation:
▪ First, Lease Documentation is Not a Writing Contest. Flowery language, legalese and run-on sentences have no place in a contract. Sure, a Harvard lawyer could figure it out, but if you're contract is going to be read by 12 people too stupid to get out of jury duty, break down the clauses to several sentences, make it simple, and even provide an example of what you are talking about.
▪ Second, Don't Make the Leases Confusing. I've seen lease clauses, especially on evergreen clauses, residuals, and quarterly payments written in such a fashion that while they arguably support the equipment lessor, they are nevertheless confusing to me. This includes college educated lessees. Why invite miscommunication, unless the lessor's goal is to confuse the lessee.
▪ Third, Avoid Separate Documents in a Document Suite Unless Necessary. The Master Lease should have all operative provisions. I've seen lease schedules which have contradictory or mildly inconsistent provisions. I get it that many companies use these multiple form leases like a mix and match breakfast bar, but doing so without having someone scrutinize the forms for consistency invites disaster. The schedules and residual forms should be nearly naked and merely incorporate the terms of the master lease. That way, you only have to look one place for the terms and conditions.
▪ Beware of Electronic Signatures. Yes, electronic signatures can be used, and are enforceable, but the finance company must do the same due diligence that it did before, and perhaps more. For example, if a lease is signed using DocuSign, the fact you have the lessee's driver's license gets you a quarter and a local phone call. Someone in underwriting needs to verify with the lessee, after the lease is electronically signed, that it was in fact signed and the lease was commenced. The bottom line is this: if your teenage son or daughter can't understand what the deal is, how do you expect a jury to figure it out?
Part One
Good Business Practices Matters
http://leasingnews.org/archives/Apr2019/04_03.htm#what
Part Two
Understand Your Debtor - Embrace Settlement
http://leasingnews.org/archives/Apr2019/04_05.htm#understand
Part Three
Picking an Attorney - Risk Management
http://leasingnews.org/archives/Apr2019/04_09.htm#picking
Part 4
Collection of Payment Stream
http://leasingnews.org/archives/Apr2019/04_12.htm#collection


[headlines]
--------------------------------------------------------------
##### Press Release ############################
Avant: Online lending company broke the law
FTC counts the ways
By Colleen Tressler
Consumer Education Specialist, FTC

If you need to borrow money to consolidate credit card debt, make home or auto repairs, or pay other unexpected bills, a personal installment loan may be an option.
Most personal loans are unsecured, meaning they don't require collateral like a house or car, and typically have higher interest rates than secured loans.
Paying a higher interest rate is one thing, but when it came to one online lending company, customers were caught off guard by what the FTC says were lies and illegal conduct.
Today, the FTC announced a settlement with Avant, LLC, a company offering personal loans online. According to the FTC, Avant deceived customers in a bunch of ways about what and how they were supposed to pay. For example, the FTC alleges that Avant:
advertised that it would take payments by credit or debit cards when, in many cases, it wouldn't;
illegally required customers to agree to automatic payments from their bank accounts;
deceived customers about the amount needed to pay off their loans;
collected — or tried to collect — more money from people who paid the quoted payoff amount; and
made unauthorized charges on customers' bank accounts.
The settlement bars Avant from engaging in similar conduct and requires it to pay $3.85 million to thousands of customers harmed by its loan servicing practices.
If you're shopping for an online loan, do some research, especially if you're not familiar with the company. Type the lender's name into your favorite search engine with terms like "review," "complaint" or "scam." If you find bad reviews, you'll have to decide if the offer is worth the risk. After all, it's only a good deal if the loan and servicing experience lives up to the written promises.
If you think a company has violated the law, tell the FTC at www.ftc.gov/complaint.
### Press Release ############################

[headlines]
--------------------------------------------------------------
### Press Release ############################
ConnectOne Bancorp Announces Agreement
for Strategic Acquisition of BoeFly,
a Leading Online Business Lending Marketplace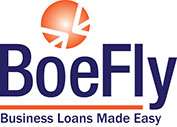 ENGLEWOOD CLIFFS, N.J., — ConnectOne Bancorp, Inc. (Nasdaq: CNOB) (the "Company" or "ConnectOne"), parent company of ConnectOne Bank (the "Bank"), today announced it has entered into an Asset Purchase and Assumption Agreement with BoeFly, LLC, a New York City based, privately held company, whose online business lending marketplace and suite of technology products specializes in connecting franchisors, small business owners, lenders and professional loan brokers across the United States.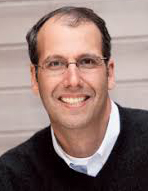 Michael Rozman, the Chief Executive Officer and a co-founder of BoeFly, will be joining the Company as President of ConnectOne's BoeFly Division together with BoeFly's current employees. BoeFly will continue to operate within ConnectOne as an independent brand and the Company is committed to maintaining and building upon the business model and relationships that have supported its success. BoeFly's proprietary lending marketplace utilizes dynamic compatibility technology to connect franchisees and small business owners seeking financing to funding sources. As a leader in franchise lending solutions, BoeFly has supported franchisees from more than 600 unique franchise brands with proven tools like bVerify which top brands use to diligence franchise applicants and the patented bQual™ to assist current and future franchisees seeking financing education. Franchisees who utilize bQual receive real-time access to their credit scores including the SBSS score required by all SBA lenders and an online financial education tool increasing their likelihood of success.
Utilizing a diverse base of participating banks and finance companies, BoeFly's online lending platform has supported more than $5 billion of financing transactions including franchise financing, small business loans, loan sales and commercial financing, while also generating revenue through referral fees and subscription fees from its network of lenders, franchisors, loan brokers and borrowers.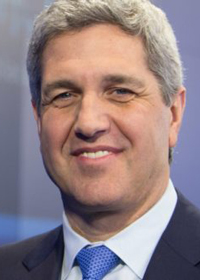 Frank Sorrentino, ConnectOne's Chairman and Chief Executive Officer, commented, "Similar to ConnectOne, BoeFly is built on a mission of offering frictionless, efficient solutions for small to midsized businesses, and this partnership represents a unique opportunity to leverage the digital foundation we have built. In addition, the transaction provides ConnectOne an avenue to expand and diversify noninterest income, while also enhancing our recently established SBA line of business. Given these synergies, the addition of BoeFly's innovative online platform and entrepreneurial team are a natural fit for ConnectOne,".
Michael Rozman stated, "We're honored to join the ConnectOne team and are excited that our unparalleled relationships with a diverse group of lending institutions, commercial lenders, franchisors and professional loan brokers will remain intact. ConnectOne's management team has demonstrated the ability to build a high-performing, growth company and we look forward to leveraging their experience as we continue to invest in market-leading solutions for our clients."
The acquisition of BoeFly is subject to customary closing conditions and closing is expected to occur in the second quarter 2019. The two companies anticipate a smooth transition for BoeFly's clients, partners, and participating lenders. Notwithstanding the notable strategic benefits of the acquisition and expansion of ConnectOne's digital strategy, the Company expects the acquisition to have no material impact on its 2019 financial results.
About ConnectOne Bancorp, Inc.
ConnectOne Bancorp, Inc., through its subsidiary, ConnectOne Bank offers a full suite of both commercial and consumer banking and lending products and services through its 29 banking offices located in New York and New Jersey. ConnectOne Bancorp, Inc. is traded on the Nasdaq Global Market under the trading symbol "CNOB," and information about ConnectOne may be found at https://www.ConnectOneBank.com.
### Press Release ###############################


[headlines]
--------------------------------------------------------------
Labrador Retriever - Brown
Grand Island, Nebraska Adopt-a-Dog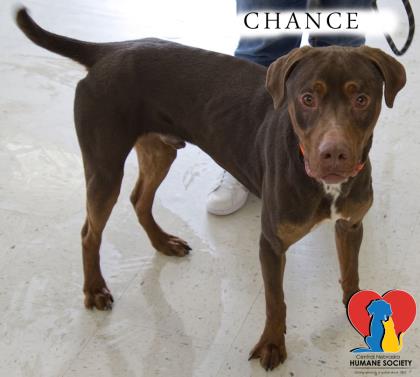 Chance
ID #40647468
Male
1 Year, 6 months
Neutered
Declawed: No
Housetrained: Unknown
Central Nebraska Human Society
Location: Dog 9
Intake Date 1/24/2019
"Hi, my name is Chance. I am a 1 1/2 year old who loves to be around people. I am a very smart boy and will make you fall in love with me the second you meet me. I promise. I do tend to jump but that is just so I can kiss you. I am very playful and love to hear a toy squeak. I maybe a little rough with my toys sometimes though. I get a little carried away with tearing them apart! Please come out and meet me. Also you can watch a video of me playing on here."
Application:
https://centralnebraskahumanesociety.com/adoption-application/
Included in Your Adoption:
When you adopt a pet from CNHS you get more than a great pet. Each adoption includes the following:
Spaying (Female) or neutering (Males)
First Treatment for Worms
Flea and Tick Treatment
Temporary Vaccinations
Rabies Vaccination
Microchipping (dogs only)
Behavior and Training advice
Free veterinary examination within five working days of the adoption.
Adoption Fees: $25.00 - $120.00
Central Nebraska Humane Society
(308) 385-5305
ADDRESS:
1312 Sky Park Road
Grand Island, Nebraska 68801
Adopt and Protect this pet with the 24PetWatch Gift of Pet Insurance.
Visit us at www.24PetWatch.com or call 1-877-291-1524.
[headlines]
--------------------------------------------------------------
ELFA Legal Forum San Diego, California
April 28-30, 2019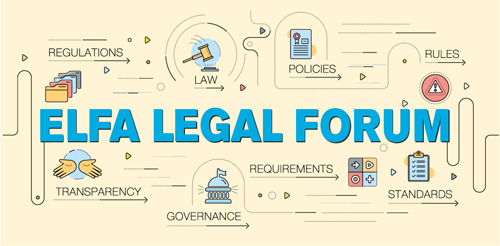 Top Attorneys in the banking, finance, and leasing industries will be meeting at the Omni San Diego Holtel, San Diego, California, sponsored by the Equipment Leasing and Finance Association.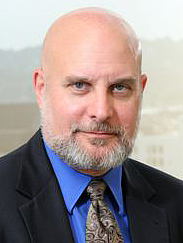 Leasing News Legal Editor Barry Marks, Esq., CLFP, will be covering the conferences with a report.
Roundtable discussions on the following key issues: air, rail, marine; motor vehicle; fiscal agency; inside and outside counsel; enforcement war stories; syndication; hot topics; fraud; UCC basics; UCC advanced; novel contract structures and managed services; leasing for litigators; tax Issues; and cybersecurity.
Concurrent sessions on such topics as: intro to leasing; diversity; warehouse lending; intro to state usury licensing; emerging asset classes; legal update transactional; legal update litigation; legal update bankruptcy; blockchain; privacy; and cross-border finances.
General Sessions on the always popular Legal Update and Ethics.
Schedule of Events:
https://www.elfaonline.org/cvweb_elfa/cgi-bin/documentdll.dll/view?DOCUMENTNUM=2330
Participants (by Participant Last Name/by Company Name)
https://www.elfaonline.org/cvweb_elfa/cgi-bin/Registrationdll.dll/List?RANGE=1/25&S

Registration:
https://www.elfaonline.org/cvweb_elfa/cgi-bin/eventsdll.dll/EventInfo?SESSIONALTCD=LF19
Full Brochure:
https://www.elfaonline.org/cvweb_elfa/cgi-bin/documentdll.dll/view?DOCUMENTNUM=2323
[headlines]
--------------------------------------------------------------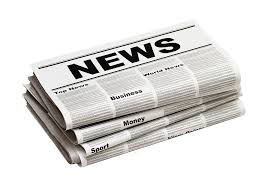 News Briefs----
CEO doubts online lending hurts banks
Lake City's Findlay believes it's 2 distinct markets
http://www.journalgazette.net/business/20190407/ceo-doubts-online-lending-hurts-banks
Worried a recession is coming, U.S. online lenders reduce risk
Alternate Finance Winding Back?
https://www.reuters.com/article/us-usa-economy-online-lenders-focus/worried-a-recession-is-coming-u-s-online-lenders-reduce-risk-idUSKCN1RR0BB
France and Belgium Refuse Support for New Trade Talks
With the U.S.
https://www.nytimes.com/2019/04/15/business/eu-us-trade-talks.html
FTC sues Chicago online lender Avant
"Last year, it originated $1.1 billion in loans"
https://www.chicagobusiness.com/finance-banking/ftc-sues-chicago-online-lender-avant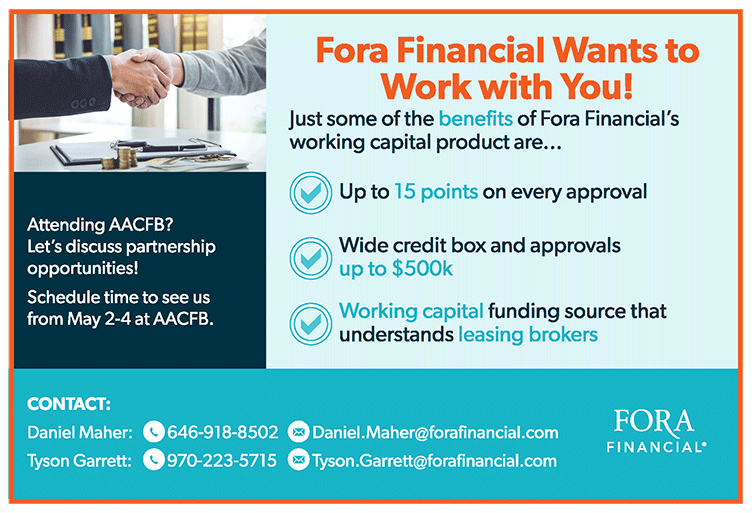 [headlines]
--------------------------------------------------------------


You May Have Missed---
Is Apple's New Credit Card The Next Big Thing in Banking?
https://thefinancialbrand.com/82173/bank-apple-credit-card-fintech-banking-disruption-mobile/?edigest
[headlines]
--------------------------------------------------------------
The Tax Poem
Tax his land, tax his wage,
Tax his bed in which he lays.
Tax his tractor, tax his mule,
Teach him taxes is the rule.
Tax his cow, tax his goat,
Tax his pants, tax his coat.
Tax his ties, tax his shirts,
Tax his work, tax his dirt.
Tax his chew, tax his smoke,
Teach him taxes are no joke.
Tax his car, tax his grass,
Tax the roads he must pass.
Tax his food, tax his drink,
Tax him if he tries to think.
Tax his sodas, tax his beers,
If he cries, tax his tears.
Tax his bills, tax his gas,
Tax his notes, tax his cash.
Tax him good and let him know ,
That after taxes, he has no dough.
If he hollers, tax him more,
Tax him until he's good and sore.
Tax his coffin, tax his grave,
Tax the sod in which he lays.
Put these words upon his tomb,
"Taxes drove me to my doom!"
And when he's gone, we won't relax,
We'll still be after the inheritance tax.
- -Author unknown
[headlines]
--------------------------------------------------------------

Sports Briefs---

Tiger Roars Again: Golf's Greatest Comeback Is Complete
https://www.si.com/golf/2019/04/15/tiger-woods-wins-masters-golf-greatest-comeback-green-jacket
Eli Manning Says He Understands Giants
Will Likely Select QB in 2019 NFL Draft
https://bleacherreport.com/articles/2831502-eli-manning-says-he-understands-giants-will-likely-select-qb-in-2019-nfl-draft
Eight NFL teams most likely to trade up,
down in first round of draft
https://www.usatoday.com/story/sports/nfl/draft/2019/04/15/nfl-draft-trades-2019-teams-up-down-first-round/3470328002/
Former Lakers coach Luke Walton to be hired by Kings
https://www.pressdemocrat.com/sports/9496680-181/former-lakers-coach-luke-walton
How Stephen Curry is proving he's more than just a shooter
https://www.sfchronicle.com/warriors/article/How-Stephen-Curry-is-proving-he-s-more-than-13767156.php
49ers kicker Robbie Gould absent from start of offseason program
http://www.theredzone.org/Blog-Description/EntryId/76109/49ers-kicker-Robbie-Gould-absent-from-start-of-offseason-program
[headlines]
--------------------------------------------------------------


California Nuts Briefs---


California man dies after jumping off cliff at popular Kauai beach
https://www.sfgate.com/hawaii/article/Shipwrecks-Beach-Poipu-Kauai-cliff-death-jumping-13768354.php
Office tower eyed near downtown San Jose train station,
Google village
https://www.eastbaytimes.com/2019/04/15/office-tower-eyed-near-downtown-san-jose-train-station-google-village-adobe-tech/
Harris Ranch, buyer quiet on details
but stress family-owned roots in wake of sale
https://www.fresnobee.com/news/local/article229153139.html
Here are the top 10 highest paying jobs in California
https://www.sacbee.com/news/state/california/article229286884.htm

[headlines]
--------------------------------------------------------------



"Gimme that Wine"

http://www.youtube.com/watch?v=EJnQoi8DSE8
California wineries shut out from China amid trade war
https://www.sfchronicle.com/business/article/California-wineries-shut-out-from-China-amid-13766869.php
Duckhorn Wine CEO: Planning for luxury market after boomers,
coping with new Napa County regulations
https://www.northbaybusinessjournal.com/northbay/napacounty/9478086-181/alex-ryan-duckhorn-wine-napa
Northern California wine industry leaders to tackle luxury,
other top trends at April 18 conference
https://www.northbaybusinessjournal.com/events/9421245-181/california-north-coast-wine-industry-conference
Grace Family Vineyards Sold
https://www.winebusiness.com/news/?go=getArticle&dataId=212261
Winemaker Trials Tasting Lineup Announced for IQ 2019
https://www.winebusiness.com/news/?go=getArticle&dataId=212453
The World's Most Wanted Chardonnays
https://www.wine-searcher.com/m/2019/04/the-world-s-most-wanted-chardonnays
Record Crop for the Lodi Region
https://www.winebusiness.com/news/?go=getArticle&dataId=212418
Idaho: The Next Grape growing Frontier
https://www.winebusiness.com/news/?go=getArticle&dataId=212368
Free Wine App
https://www.nataliemaclean.com/mobileapp/

Wine Prices by vintage
http://www.winezap.com
http://www.wine-searcher.com/
US/International Wine Events
http://www.localwineevents.com/
Leasing News Wine & Spirits Page
http://two.leasingnews.org/Recommendations/wnensprts.htm
[headlines]
----------------------------------------------------------------
This Day in History

1789 - George Washington left Mount Vernon, VA for the first presidential inauguration in New York.
1813 - The first federal government mandated factory standardization was made with a contract specifying interchangeable parts. The contract was with Colonel Simeon North of Berlin, CT. The contract was for 20,000 pistols at $7 each to be produced within five years. It stipulated that the "component parts of the pistols are to correspond so exactly that any limb or part of one pistol may be fitted to any other pistol of the 20,000." Colonel North established his pistol factory in 1810 in Saddle Hill, a suburb of Middletown. The factory produced about 10,000 pistols a year.
1818 - The Senate ratified the Rush-Bagot Treaty, establishing the border with Canada, between the United States and the United Kingdom, limiting naval armaments on the Great lakes and Lake Champlain, following the War of 1812. It was confirmed by Canada, following Confederation, in 1867. The treaty provided for a large demilitarization of lakes along the international boundary, where many British naval arrangements and forts remained. The treaty stipulated that the United States and British North America could each maintain one military vessel and one cannon on Lake Ontario and Lake Champlain. The remaining Great Lakes permitted the United States and British North America to keep two military vessels "of like burden" on the waters armed with "like force." The treaty, and the separate Treaty of 1818, laid the basis for a demilitarized boundary between the U.S. and British North America.
1851 - The famous "Lighthouse Storm" raged near Boston Harbor. Whole gales and gigantic waves destroyed Minot Light with its two keepers still inside. The storm resulted in great shipping losses and coastal erosion.
1861 - President Abraham Lincoln made a call for volunteers to serve three months, the day after the surrender of Fort Sumter, South Carolina. His call was for 75,000 volunteers. The first regiment to respond to the call was the Ringgold Light Artillery of Reading, PA, known as the "First Defenders," commanded by Dr. John Keys. Their first engagement took place on September 24, 1861 at Hanging Rocks, West Virginia. When men were not volunteering, a draft was called with a fee if you did not join. More than one hundred thousand soldiers were hired to fight for the North. Many of these were immigrants, expressly brought over, says Shelby Foote, "by companies newly-formed to supply the demand." More than eighty-five thousand Americans who were drafted in the war got out of going by paying a $300 commutation fee. Among these were banker J.P. Morgan and Theodore Roosevelt, Sr., father of President Theodore Roosevelt. So many young men with means remained civilians that northern universities were able to enroll about as many students from the North during the war as they had before when students came also from the South. No doubt the people who stayed home later suffered guilt feelings, but the fact is they did stay home. And more than two hundred thousand Americans who joined the Union Army subsequently deserted. (Shelby Foote, "The Civil War: A Narrative" trilogy (1958, 1963, 1974)).
1863 - Congress abolished slavery in the District of Columbia. One million dollars was appropriated to compensate owners of freed slaves, and $100,000 was set aside to pay district slaves who wished to emigrate to Haiti, Liberia or any other country outside the US. http://memory.loc.gov/ammem/today/apr16.html
1867 – Aircraft pioneer Wilbur Wright (d. 1912) was born in Millville, IN. The Wright brothers were two American aviators, engineers, inventors, and aviation pioneers who are generally credited with inventing, building, and flying the world's first successful airplane. They made the first controlled, sustained flight of a powered, heavier-than-air aircraft on December 17, 1903, four miles south of Kitty Hawk, NC. In 1904–05, the brothers developed their flying machine into the first practical fixed-wing aircraft. Although not the first to build and fly experimental aircraft, the Wright brothers were the first to invent aircraft controls that made fixed-wing powered flight possible.
1869 - The first Consul who was African-American was Ebenezer Don Carlos Bassett, consul general to Haiti, where he served from this date until November 27,1877.
1880 - A tornado near Marshall, MO, carried the heavy timbers of an entire home a distance of twelve miles
1881 - In Dodge City, Bat Masterson fought his last gun battle. Masterson moved to Denver and established himself as a leading gambler. He took an interest in prizefighting and became a leading authority on the sport. He knew, and was known by all of the heavyweight champions from John L. Sullivan to Jack Dempsey. He moved to New York City in 1902 and spent the rest of his life there as a reporter and columnist for the New York Morning Telegraph. Masterson's column not only covered boxing and other sports, but also gave his frequent opinions on crime, war, politics, and other topics. He became a close friend of President Theodore Roosevelt and became one of the "White House Gunfighters," who received federal appointments from Roosevelt. He was known throughout the country as a leading sports writer and celebrity at the time of his death in 1921.
1889 – Charlie Chaplin (d. 1977) was born in London, England. comic actor, filmmaker, and composer who rose to fame in the era of silent film. Chaplin became a worldwide icon through his screen persona "the Tramp" and is considered one of the most important figures in the history of the film industry. His career spanned more than 75 years, from childhood until a year before his death in 1977, and encompassed both adulation and controversy. At 19, he was signed to the prestigious Fred Karno company, which took him to America. Chaplin was scouted for the film industry and began appearing in 1914 for Keystone Studios and Mack Sennett. He soon developed the Tramp persona and formed a large fan base. Chaplin directed his own films from an early stage and continued to hone his craft as he moved to other filmmaking corporations. By 1918, he was one of the best-known figures in the world. In 1919, Chaplin co-founded the distribution company United Artists, which gave him complete control over his films. He refused to move to sound films in the 1930s, instead producing "City Lights" (1931) and "Modern Times" (1936) without dialogue. Chaplin became increasingly political, and his next film, "The Great Dictator" (1940), satirized Hitler. The 1940s were a decade marked with controversy for Chaplin, and his popularity declined rapidly. He was accused of communist sympathies, while his involvement in a paternity suit and marriages to much younger women caused scandal. An FBI investigation was opened, and Chaplin was forced to leave the United States and settle in Switzerland. He abandoned the Tramp in his later films. Chaplin wrote, directed, produced, edited, starred in, and composed the music for most of his films. In 1972, as part of a renewed appreciation for his work, Chaplin received an Honorary Academy Award for "the incalculable effect he has had in making motion pictures the art form of this century". He continues to be held in high regard, with "The Gold Rush," "City Lights," "Modern Times," and "The Great Dictator" often ranked on industry lists of the greatest films of all time.
1908 - The Natural Bridges National Monument was designated a National Monument by President Theodore Roosevelt. It is Utah's first National Monument, located about 50 miles northwest of the Four Corners boundary of southeast Utah, at the junction of White Canyon and Armstrong Canyon, part of the Colorado River drainage. It features the thirteenth largest natural bridge in the world, carved from the white Permian sandstone that gives White Canyon its name. http://www.americansouthwest.net/utah/natural_bridges/national_monument.html
1910 - The oldest existing indoor ice hockey arena still used for the sport in the 21st century, Boston Arena, opens for the first time.
1911 - Birthday of pianist Alton Purnell (d. 1987), New Orleans, LA
1919 - Birthday of Merce Cunningham (d. 2009), dancer, choreographer, born Centralia, WA.
http://www.merce.org/
1924 - Henry Mancini was born Enrico Nicola Mancini (d. 1994) at Cleveland, OH. Often cited as one of the greatest composers in the history of film, he won four Academy Awards, a Golden Globe, and twenty Grammy Awards, plus a posthumous Grammy Lifetime Achievement Award in 1995. His best-known works include the theme to "The Pink Panther" film series, "Moon River" to "Breakfast at Tiffany's," and the themes to the "Peter Gunn" and "Mr. Lucky" television series. The Peter Gunn theme won the first Grammy Award for Album of the Year. Mancini also had a long collaboration on film scores with the film director Blake Edwards.
1929 - Birthday of vocalist Ed Townsend (d. 2003), Fayetteville, TN. He performed and composed "For Your Love" and co-wrote "Let's get it On" with Marvin Gaye. In 1958, he took his ballad, "For Your Love" to Dick Clark who had just started "American Bandstand's" national show on television and invited Townsend to sing the first month the show aired. He was an overnight success and the song peaked at number 13 in the Billboard Hot 100.
http://www.amazon.com/exec/obidos/ASIN/B0000008V0/ref=ase_avsearch-musicasin-20
/002-9883931-7701629
1929 - The Yankees become first team to wear numbers on uniforms. The numbers correspond to each player's position in the batting order and this explains how Ruth wore #3 and Gehrig #4.
1930 - Jazz fluitist Herbie Mann was born Herbert Jay Solomon (d. 2003), Brooklyn.
http://www.herbiemannmusic.com/
http://www.jimnewsom.com/HerbieMann.html
1935 - Birthday of singer Bobby Vinton, born Stanley Robert Vinton, Jr. Canonsburg, PA (Perry Como's hometown). His most popular song, "Blue Velvet" (a cover of Tony Bennett's 1951 song), reached No.1 on the Billboard Hot 100 in 1963, and made No.2 in the UK in 1990. His first hit single was titled "Roses Are Red (My Love)." It spent four weeks at #1 on the Billboard Hot 100.
http://www.bobbyvinton.com/
1935 - On snowy day and near freezing day as the band plays Jingle Bells at Boston's Braves Field, Babe Ruth makes his National League debut as he homers and singles off Giants' legend Carl Hubbell. Although the Braves beat New York,4-2, the team will go on to win only 37 more games this season.
1937 - Birthday of vocalist Artie "Blues Boy" White (d. 2013), Vicksburg, MS
1938 - Gene Krupa's first big band debuts at Steel Pier, Atlantic City.
1939 – Dusty Springfield was born Mary Isobel Catherine Bernadette O'Brien (d. 1999), West Hampstead, England. She was an important blue-eyed soul singer and at her peak was one of the most successful British female performers, with six top 20 singles on the US Billboard Hot 100 and sixteen on the UK Singles Chart from 1963 to 1989. She is a member of the US Rock and Roll and UK Music halls of fame. International polls have named Springfield among the best female rock artists of all time. After a time with The Springfields, her solo career began in 1963 with the upbeat pop hit, "I Only Want to Be With You". Among the hits that followed were "Wisih' and Hopin' " (1964), "I Just Don't Know What to Do with Myself" (1964), "You Don't Have to Say You Love Me" (1966), and "Son of a Preacher Man" (1968).
1940 - Working in 47-degree weather, Bob Feller of the Cleveland Indians hurls the first and only Opening Day no-hitter in Major League history. Feller outduels Eddie Smith of the Chicago White Sox in winning a 1 - 0 decision at Comiskey Park. During one at-bat, White Sox star Luke Appling fouled off 15 straight pitches, but fails to get a hit.
1940 - On Opening Day, Franklin D. Roosevelt's errant ceremonial first pitch smashes a Washington Post camera. The Chief Executive is not charged with a wild pitch as Red Sox hurler Lefty Grove blanks the Senators, 1-0.
1945 - The Boston Red Sox gave tryouts to three Negro League players: Sam Jethroe, Jackie Robinson and Marvin Williams at Fenway Park, but none are signed to contracts. Later this year, Robinson will sign a minor league contract with the Brooklyn Dodgers and, ironically, the Red Sox will be the last Major League team to integrate.
1945 - US 7th Army units reach the outskirts of Nuremberg. The special prisoner of war camp at Colditz is liberated by other Allied units during the day.
1945 - The US 77th Infantry Division lands on the small island of Ie Shima and encounters heavy Japanese resistance.
1945 - BUSH, RICHARD EARL, Medal of Honor
Rank and organization: Corporal, U.S. Marine Corps Reserve, 1st Battalion, 4th Marines, 6th Marine Division. Place and date: Mount Yaetake on Okinawa, Ryukyu Islands, 16 April 1945. Entered service at: Kentucky. Born: 23 December 1923, Glasgow, Ky. Citation: For conspicuous gallantry and intrepidity at the risk of his life above and beyond the call of duty as a squad leader serving with the 1st Battalion, 4th Marines, 6th Marine Division, in action against enemy Japanese forces, during the final assault against Mount Yaetake on Okinawa, Ryukyu Islands, 16 April 1945. Rallying his men forward with indomitable determination, Cpl. Bush boldly defied the slashing fury of concentrated Japanese artillery fire pouring down from the gun-studded mountain fortress to lead his squad up the face of the rocky precipice, sweep over the ridge, and drive the defending troops from their deeply entrenched position. With his unit, the first to break through to the inner defense of Mount Yaetake, he fought relentlessly in the forefront of the action until seriously wounded and evacuated with others under protecting rocks. Although prostrate under medical treatment when a Japanese hand grenade landed in the midst of the group, Cpl. Bush, alert and courageous in extremity as in battle, unhesitatingly pulled the deadly missile to himself and absorbed the shattering violence of the exploding charge in his body, thereby saving his fellow marines from severe injury or death despite the certain peril to his own life. By his valiant leadership and aggressive tactics in the face of savage opposition, Cpl. Bush contributed materially to the success of the sustained drive toward the conquest of this fiercely defended outpost of the Japanese Empire. His constant concern for the welfare of his men, his resolute spirit of self-sacrifice, and his unwavering devotion to duty throughout the bitter conflict enhance and sustain the highest traditions of the U.S. Naval Service.
1947 - Birthday of Lewis Ferdinand Alcindor, Jr., who later changed his name to Kareem Abdul-Jabbar, great basketball player and Hall of Fame center, born New York, NY. After winning 71 consecutive basketball games on his Power Memorial High School team in New York City, Alcindor attended college at UCLA, where he played for coach John Wooden on three consecutive national championship basketball teams and was a record three-time MVP of the NCAA Tournament. Drafted by the one-season-old Bucks franchise in the 1969 NBA draft with the first overall pick, Alcindor spent six seasons in Milwaukee. After winning his first NBA championship in 1971, he took the Muslim name Kareem Abdul-Jabbar at age 24. In 1975, he was traded to the Lakers. During his career as a center, Abdul-Jabbar was a record six-time NBA MVP, a record 19-time NBA All-Star, a 15-time All-NBA selection, and an 11-time NBA All-Defensive Team member. A member of six NBA Championship teams as a player and two as an assistant coach, Abdul-Jabbar twice was voted NBA Finals MVP. In 1996, he was honored as one of the 50 Greatest Players in NBA History. NBA coach Pat Riley and players Isiah Thomas and Julius Erving have called him the greatest basketball player of all time.
1947 - America's worst harbor explosion occurred in Texas City, Texas, when the French ship Grandcamp, carrying ammonium nitrate fertilizer, caught fire and blew up, devastating the town. Another ship, the Highflyer, exploded the following day. The explosions and resulting fires killed more than 500 people and left 200 others missing.
1947 - Financier and presidential confidant Bernard M. Baruch said in a speech at the South Carolina statehouse, "Let us not be deceived. We are today in the midst of a cold war."
1948 - The future superstation WGN-TV televises a baseball game for the first time. With Jack Brickhouse doing the play-by-play, the White Sox beat the Cubs 4-1 in the first game of the Windy City Classic played at Wrigley Field.
1952 – Bill Belichick was born in Nashville. Arguably the NFL's greatest coach, he has won 5 Super Bowls, a league record, and has coached in 6 others both as an assistant and as head coach. Belichick has led the New England Patriots to 15 AFC East division titles and 12 appearances in the AFC Championship Game. He was named the AP NFL Coach of the Year for the 2003, 2007, and 2010. He has coached the Patriots to eight Super Bowl appearances and has a 250–118 record plus 28-11 in the playoffs.
1955 - Elvis was the headliner on "The Big D Jamboree," a live radio show on KRLD in Dallas, Texas. An in-studio audience was admitted for 60 cents apiece.
1955 – SF Giants' manager, Bruce Bochy was born in France. Prior to joining the Giants for the 2007 season, Bochy was the manager of the San Diego Padres for twelve seasons. He has led the Giants to three World Series championships and led the Padres to one World Series appearance in 1998. In 2017, he became the 15th Major League manager to win 1800 games.
1956 – Buddy Holly's first single "Blue Days, Black Nights," was released by Decca Records. The up-tempo, Country flavored tune proved to be a poor seller.
1961 – Roger Maris of the Yankees hit the first of his record-breaking 61 homers, a solo shot off Paul Foytack of the Tigers.
1962 - Walter Cronkite succeeded Douglas Edwards as anchorman of "The CBS Evening News."
1962 - Bob Dylan debuted his song "Blowin' in the Wind" at Gerde's Folk City in New York. In 1994, the song was inducted into the Grammy Hall of Fame. In 2004, it was ranked number 14 on Rolling Stone magazine's list of the "500 Greatest Songs of All Time."
1962 - Top Hits
"Johnny Angel" - Shelley Fabares
"Good Luck Charm" - Elvis Presley
"Slow Twistin'" - Chubby Checker
"She's Got You" - Patsy Cline
1964 - The Mets new home, Shea Stadium, is christened with Dodgers' Holy Water from the Gowanus Canal in Brooklyn and Giants' Holy Water from the Harlem River at the location where it flowed passed the Polo Grounds. Shea Stadium was named in honor of William A. Shea, the man who was most responsible for bringing National League baseball back to New York following the departure in 1958 of the Brooklyn Dodgers and New York Giants.
1970 - Top Hits
"Let It Be" - The Beatles
"ABC" - The Jackson 5
"Spirit in the Sky" - Norman Greenbaum
"Tennessee Bird Walk" - Jack Blanchard & Misty Morgan
1972 - Apollo 16: Astronauts John W. Young, Charles M. Duke, Jr and Thomas K. Mattingly II (command module pilot) began an 11-day mission that included 71-hour exploration of moon (Apr 20-23). Landing module (LM) named Orion. Splashdown in Pacific Ocean within a mile of target, Apr 27.
1978 - St. Louis Cardinals pitcher Bob Forsch pitched a no-hitter beating the Phillies 5-0. His brother, Ken, repeated the feat with the Houston Astros a year later, making them the first brothers in the Major Leagues to throw no-hitters. Bob tossed a second no-hitter in September, 1983, to set a record for Cardinal pitchers.
1978 - Top Hits
"Night Fever" - Bee Gees
"Stayin' Alive" - Bee Gees
"Lay Down Sally" - Eric Clapton
"Someone Loves You Honey" - Charley Pride
1978 - At the first US power-lifting championships held in Nashua, NH, Jan Todd, a teacher from Nova Scotia, broke her own world record with a dead lift of 453 ¼ pounds. Cindy Reinhoudt won the award for best lifter after squatting 385 pounds, bench pressing 205 pounds and dead-lifting 385 pounds for a 975-pound total.
1979 - The first female Coast Guard ship commander was Lieutenant(j.g.) Beverly Gwin Kelley, who was appointed to command the 95-foot cutter Cape Newagen, with a crew of 14, based in Maalaea, Maui, HI. Her assignment included search missions, boating safety, antipollution patrols, and law enforcement.
1983 – Steve Garvey of the Dodgers broke the National League record of Billy Williams for consecutive games played with his 1,118th straight on the way to 1,207.
1986 - Top Hits
"Rock Me Amadeus" - Falco
"Kiss" - Prince & The Revolution
"Manic Monday" - Bangles
"She and I" – Alabama
1987 - A slow moving storm system produced heavy rain over North Carolina and the Middle Atlantic Coast States. More than six inches of rain drenched parts of Virginia, and flooding in Virginia claimed three lives. Floodwaters along the James River inundated parts of Richmond VA.
1992 - The House Ethics Committee listed 303 current and former lawmakers who had overdrawn their House bank accounts. Kinda like the way they manage the budget for the entire country!
1996 - The Chicago Bulls became the first NBA team to win 80 games in the regular season by defeating the Milwaukee Bucks, 86-90. After this game, Chicago's record stood at 70-9. The Bulls finished the year at 72-10 and won their fourth NBA title in six years.
1997 - Extending their losing streak to 12 with a 4-0 loss to the Colorado Rockies, the Chicago Cubs set the record for worst start in league history surpassing the overall NL record of 0-11 established by the Detroit Wolverines 1884.
2003 - Michael Jordan played his last NBA game as his Washington Wizards ended their season with a loss to the Philadelphia 76ers.
2007 – At Virginia Tech, Seung-Hui Cho gunned down 32 people and injured 17 before committing suicide.
2014 - AT&T added an unnamed automaker to its list of car manufacturers using the company's wireless service for mobile connectivity on the road; current customers include Volvo, Tesla and General Motors.

Stanley Cup Champions:

1939 - Boston Bruins
1949 - Toronto Maple Leafs
1953 - Montreal Canadiens
1954 - Detroit Red Wings
1957 - Montreal Canadiens
1961 - Chicago Blackhawks.
-------------------------------------------------------------

SuDoku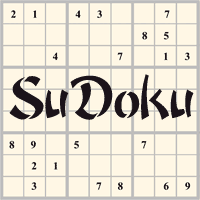 The object is to insert the numbers in the boxes to satisfy only one condition: each row, column and 3x3 box must contain the digits 1 through 9 exactly once. What could be simpler?
http://leasingnews.org/Soduku/soduko-main.htm
--------------------------------------------------------------

Daily Puzzle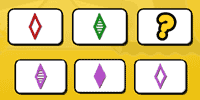 How to play:
http://www.setgame.com/set/puzzle_frame.htm
Refresh for current date:
http://www.setgame.com/set/puzzle_frame.htm
--------------------------------------------------------------


http://www.gasbuddy.com/
http://www.gasbuddy.com/GB_Map_Gas_Prices.aspx
http://www.gasbuddy.com/GB_Mobile_Instructions.aspx
--------------------------------------------------------------

Weather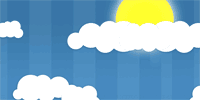 See USA map, click to specific area, no commercials
--------------------------------------------------------------

Traffic Live---
Real Time Traffic Information
You can save up to 20 different routes and check them out with one click,
or type in a new route to learn the traffic live
--------------------------------