Account Representatives & Sales Coaches are needed in Nashville, TN & Austin, TX locations with exp. in finance and sales with a successful track record of sales leasing. Positions are available for remote Account Executives with 8+ yrs Equipment Leasing Sales exp. Work directly with CFOs, CIOs, CEOs and other high-level executives. Please send resume indicating position of interest and location: US_DFS_Staffing@dell.com.

About the Company: At Dell Financial Services, we aspire to fuel your potential with the kind of challenging opportunities and hands-on support you need to grow. We're the exclusive provider of leasing and finance services for Dell technology systems worldwide.
Monday, April 11,2005
Headlines---
Classified Ads---Operations
Economic Events This Week
April 11, 2001---Depping Resigns from Sierra Cities
Our Prayers with Bruce Larsen on "Leave of Absence"
eMail or Not to eMail
What Lessors Are Saying About…What's Hot, What's Not
Cartoon---
Steve Gabriel Youngest Leasing News Advisor
Classified Ads---Help Wanted
TAMCO Awarded Injunction Against Sprint
Key Equip. Finance Christian Sinatra VP
Sports Brief---
"Gimme that Wine"
This Day in American History
Baseball Poems
######## surrounding the article denotes it is a "press release"
-----------------------------------------------------------------

Classified Ads---Operations
Orange County, CA.
Operations/Credit Manager with 15 Years Experience, Middle & Large Ticket, initiated policies for Patriot Act and Sarbanes Oxley, Team Motivator.
E-mail: equiplender@aol.com
Experienced Credit, Collections, lease and Finance operations. Manager w/expertise in improving bottom line performance, excellent trainer, manager, motivator. Get result/keep the customer coming back.
Email: rgmorrill@comcast.net
New York, NY.
10+ years in equipment leasing/secured lending. Skilled in management & training, documentation, policy and procedure development & implementation, portfolio reporting. Strong work ethic.
Email: dln1031@nyc.rr.com
Wayne, NJ
20+ heavily experienced collection/recovery VP looking to improve someone's bottom line. Proven, verifiable track record. Knowledge of all types of portfolio. Will relocate
Email: cmate@nac.net
----------------------------------------------------------------

Economic Events This Week
Tuesday, April 12
Balance of Trade: February
Wednesday, April 13
Retail Sales: March
Thursday, April 14
Inventory-Sales Ratio: February
Weekly Jobless Claims
Friday, April 15
Capacity Utilization: March
Industrial Production: March
Tax Payment Date
-----------------------------------------------------------------

April 11, 2001---Depping Resigns from Sierra Cities
Thomas J. Depping Drinking Coca Cola in his Sierra Cities office
(photo courtesy of Charlie Lester)
While the actual date of this memo was March 28,2001, Leasing News printed the memo after receiving it on this date. Here is part of it:
"The next question I would like to address is what I am going to do and why. I recently had a message posted on our web site about the essence of survival. I thought this message was appropriate for a couple of reasons. First, we are survivors of a very difficult period for small ticket leasing companies. In fact, I believe we are the lone survivor of all the companies that went public in 1996 and 1997. Innovation and vision, however, allowed SierraCities/First Sierra to survive. While others grew by taking foolish credit risks, we grew by building technology. The lion was never quite fast enough to catch us.
"Shortly after the acquisition is complete I will be leaving. While American Express is a great company and they will put new leadership in place that will help our culture make the transformation from a small entrepreneurial company to a major world class financial services company, from my perspective, I think it is time to seek new challenges. I am more like the gazelle than the lion. I need the thrill of the chase to get motivated every morning.
"Thank you once again for helping make SierraCities/First Sierra the best small ticket company on the planet. We should have a very bright future as part of American Express.
"I wish you all the best.
"Tom
"P.S. Make sure the lion does not go hungry!"
"Every morning in Africa, a gazelle wakes up. It knows it must run faster than the fastest lion or it will be killed...every morning a lion wakes up. It knows it must outrun the slowest gazelle or it will starve to death. It doesn't matter whether you are a lion or a gazelle...when the sun comes up, you'd better be running."
The original post can be purchased at:
http://www.successdecor.com/leadership.html
----------------------------------------------------------------

Our Prayers with Bruce Larsen on "Leave of Absence"
We have always kidded Bruce Larsen about his press releases, where he states, " Leasing Partners Capital Inc., the leading equipment and technology leasing company." as a typical press release that "we are the best." We are sorry to report his health is requiring he is taking time off. We send him our prayers.
"I am still doing some consulting for LPC for awhile, " he explained.. "You see, I started kidney dialysis today and I want to take a month to figure out my schedule. I am not sure what the big picture looks like just yet, but if all goes well, I will end up getting a kidney transplant sometime this summer. Right now I'm focusing on that and then I can re-think what I'm going to do after that."
Duane E. Rouba, Managing Partner, Leasing Partner's Capital attributed much of the success of his company to Bruce.
"He has been a key contributor to Leasing Partners Capitals' growth and success since its inception." he said. said Mr. Larsen will continue with Leasing Partners Capital in a consulting role.
While Bruce will remain as a "consultant" as long as he is able, he will also assist the company in their search for a new national sales manager.
Bruce may still be reached at: blarsen@leasingpartnerscapital.com
Persons interested in the national sales manager position may
contact Robert Mayer at 800-848-7210/973-709-9286 fax
rmayer@leasingpartnerscapital.com
About Leasing Partners Capital Inc.
Leasing Partners Capital Inc. is a leading equipment and technology leasing company based in Northern New Jersey. The company operates 21 field offices throughout the United States.
Leasing Partners Capital has been offering financial and operating lease products to businesses and vendors in the Commercial, and Government Market sectors for more than 20 years.
The firm is known as a leader in the vendor leasing program arena as a result of excellent marketing execution, outstanding responsiveness and client service levels.
www.leasingpartnerscapital.com
-----------------------------------------------------------------

eMail or Not to eMail
As many readers may have experienced, the Leasing News move to a new location has created technical e-mail problems. We hope this e-mail now reaches you in a timely fashion.
After this experience, we have decided to take Ed Castagna of Nassau Asset Management advice that he had recommended when he joined our advisory board, and move to an HTML format in our e-mail, using templates, plus change to a service that will handle this process, including our mailing list.
Credit should also be given to Jeffrey Taylor, who recommended the actual software program and service. Many readers know Jeffrey as a leasing lecturer, author, who's "Leasing Gem's" is a very popular internet newsletter, is not only the web master of Alcohol411, an internet radio show host, but has written an autobiographical story about his life and how his life has changed since he faced the issues of sobriety.
It is a fascinating book to read, even if you do not have an addiction, as it also is about the world of equipment leasing, and how Jeffrey achieved sobriety. In fact, I had to re-read many parts as it was a very emotional read.
This web site tells more about the book, including containing the first seven chapters:
Kit Menkin
------------------------------------------------------------------

What Lessors Are Saying About…What's Hot, What's Not
in Leasing in 2005
ELTnews
With the close of the first quarter of the year, ELT e-News thought it would be an appropriate time to ask lessors how activity is shaping up for 2005. So what's hot and what's not this year? The responses ranged from activity apparently so hot lessors declined comment so as not to tip off the competition, to so 'not hot' in lessor practices that reflect badly on the industry.
For Pedro Wasmer, President of Somerset Capital Corporation, forklifts are hot. He said, "We are seeing lots of activity in forklifts with long delivery timeframes from suppliers and good opportunities for remarketing returned assets--at least until GM starts closing plants and floods the market with used equipment." He also cited point of sale and Cisco equipment as hot. What's 'not' at Somerset? Wasmer said activity is much slower on PCs and machine tools
Debbie Monosson, President of Boston Financial & Equity Corporation, said that laboratory and test equipment has been hot in their sector of the leasing world, citing the many companies that engage in contract biomanufacturing for the large drug companies. Monosson said, "Many of the deals we've been working on have come from the test & measurement equipment vendors. I guess the aging boomers are prompting the drug companies to step up R& D and manufacturing."
Patrick Byrne, President & CEO, Balboa Capital Corporation, reported two hot trends they're seeing, eBusiness and Capital Markets. Byrne said, "Balboa Capital has experienced a noticeable increase in transactions originated online, for both our direct and broker channels. We believe that the long awaited benefits of eBusiness are becoming evident and we will continue to invest in this technology."
In capital markets, Balboa recently completed its first year as a Broker funding source and Byrne conveyed that they are extremely pleased with the results. He said, "We have partnerships with over 50 brokers thus far and we expect to reach over 150 brokers by year's end."
Tony Golobic, Chairman & Chief Executive Officer, GreatAmerica Leasing Corporation called attention to the ongoing issue of the public image of the leasing industry as what's hot. He said, "I believe that what is hopefully foremost on the minds of our industry's executives is the reputation of our industry, especially the small-ticket leasing industry." He cited a number of events that have occurred during the past several years that he said have tarnished the reputation of the leasing industry. "Everything from the tendencies of low-balling the rates and then making it up with the end of the lease term practices that turn off lessees to future leasing," Golobic said, "to less-than-prudent lessors' practices caused by unrelenting hunger for new volume." He added, "It seems that we never learn."
Albert E. Smith, President, Canon Financial Service, Inc. expressed similar sentiments for improving the industry's reputation when he offered his 'not': 0% financing. Smith explained, "The so-called '0% financing' offer on fair market value (FMV) leases is being recognized for the fallacy it is. Customers who have previously been excited by this advertising tactic now realize that they never own the equipment. Indeed, offers of 0% financing - even with disclosure of the end-of-term FMV purchase option - could be considered fraudulent."
Brian Ofria, President Antares Leasing Corporation, offered his 'not hot' response somewhat tongue-in-cheek. He said, "I would say deals are not. I know it must be slow out there when I am getting calls from other leasing companies to see if I have any deals that we could work on together." He added, "But I really appreciate the calls and I hope they keep on coming."
-----------------------------------------------------------------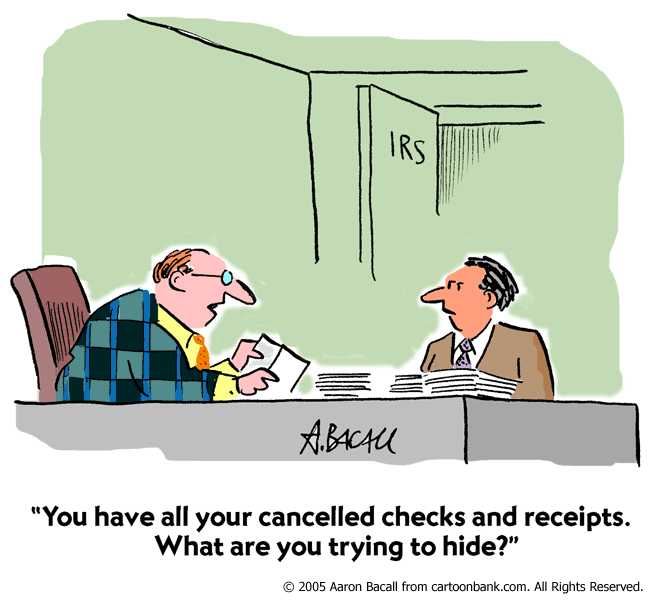 -----------------------------------------------------------------

Steve Gabriel Youngest Leasing News Advisor
Dan Janal, internet marketing guru, states he has not had the time to contribute as an advisor to Leasing News. Perhaps in the near future he may be able to be of assistance to us. We are fortunate to find a person with enthusiasm and new ideas: Steve Gabriel.
We will hopefully this week start a new a new classified ad category for "legal experts, plus this month introduce a twelve month calendar of subjects to be featured each month, all the ideas of our youngest on the advisory board.
Steve Gabriel has more than six years of public relations experience. He joined Tsantes & Associates (now Porter Novelli - Advanced Technology Division) in 1999 in Campbell, California, and is responsible for the strategic development of his Client's PR programs and manages the implementation of the programs.
Currently, Gabriel works on the Synplicity and Silicon Storage Technology (SST) accounts. Other accounts Gabriel has worked on while at Tsantes & Associates/Porter Novelli ATD include Artisan Components, IDT, NetLogic Microsystems, Semtech and Veridicom.
Prior to Tsantes & Associates/Porter Novelli ATD, Gabriel worked at American Leasing in Santa Clara, Calif. He also sat on the Salvation Army's public relations advisory board, doing pro bono work for the non-profit organization.
He is married with two sons. Gabriel graduated from Pepperdine University with a degree in public relations. He is an avid sports fan and will rarely turn down a proposed tee time.
-----------------------------------------------------------------

Classified Ads---Help Wanted
Account Representatives & Sales Coaches

Account Representatives & Sales Coaches are needed in Nashville, TN & Austin, TX locations with exp. in finance and sales with a successful track record of sales leasing. Positions are available for remote Account Executives with 8+ yrs Equipment Leasing Sales exp. Work directly with CFOs, CIOs, CEOs and other high-level executives. Please send resume indicating position of interest and location: US_DFS_Staffing@dell.com.

About the Company: At Dell Financial Services, we aspire to fuel your potential with the kind of challenging opportunities and hands-on support you need to grow. We're the exclusive provider of leasing and finance services for Dell technology systems worldwide.
Asset Management

Asset Management: Long Island City, NY
seeking an experienced off lease and repossession manager. Successful candidates should have prior experience. Email resume to ekaye@advantagefunding.us or fax to 718 392 5427.
About the Company: Advantage Funding is a leading commercial and consumer vehicle and equipment financing and leasing company, Long Island City, NY.
Collection Attorney

Collection attorney - three to five years experience, creditor rights and bankruptcy experience is a must - contact: cgates@spiwakandiezza.com
Spiwak & Iezza, LLP, Westlake Village, Ca. is an extremely aggressive collection law firm that believes in taking action against debtors quickly and pushing through to final resolution without delay.
http://www.spiwakandiezza.com/about.htm
Finance Administrator

Export Finance Administrator for cross-border equipment deals. Seeking someone with existing strong credit, administrative, and people skills whom we can train in our specialized international credit services. Fluent English and Spanish required. To learn more and apply, click here .
Meridian Finance Group provides credit, insurance, and financial services that help U.S. exporters to increase their international sales.
Marketing Officer

Marketing Officer, generate/maintain relationships w/equip. leasing companies nationwide. Heavy phone/moderate travel. Ability to read/understand FS/tax returns required. Indirect marketing exp. necessary plus computer skills. Bachelor's degree.
Email resume to sgreen@bankofthewest.com
Website: www.bankofthewest.com
Bank of the West and its subsidiaries are equal opportunity/affirmative action employers. It is our policy to recruit, advertise, employ, promote, transfer, discipline, and discharge without regard to race, religion, color, national origin, ancestry, age, physical or mental disability, medical condition, veteran status, sexual orientation, sex, marital status, or any other protected status.

Middle Market Sales Representative

Middle Market Sales Rep.: exp. sales reps throughout country for middle market leasing/financing. Must have min.5-years exp. in "hard assets" ranging from 100K -$1.0MM generated from vendor and /or direct sources. Excel. benefits, base salary and commission program. Resumes to amandell@eqcorp.com .
About the Company: A rapidly expanding Middle Market Leasing / Finance Company located in CT. Equilease Financial Services, Inc
Sales Representative

RCA Capital Corp. Fair Lawn NJ seeks exp. sales rep.w $5 million annual middle market business. A great opportunity to grow with an established reputable independent. Competitive comp. plan w gd benefits/401k. Contact: Mike Pandolfelli, CEO mbp@rcacapital.com
RCA is a privately held nationwide equipment leasing and finance company. Its primary focus is in the printing, packaging, corrugated and label industries. RCA is seeking to diversify and expand its customer base through industries such as transportation, machine tools, plastics, medical, etc.

Baltimore/Washington based Sales Rep. - To develop vendor & lessee direct originations. Requires 3+ yrs commercial sales exp. For full description and application, click here for more information.
Madison Capital, a Baltimore based equipment and vehicle leasing company for 30 years is a national provider of direct financing services for both vendors and lessees. www.madisoncapital.com
Sales Representatives:
Well-established leasing company seeks veteran sales professionals in the small and middle ticket equipment marketplace. Stay where you are and share in the profit of each deal you book with ACC. Fax resume: 801-733-2358.
About the Company: ACC (ACC Capital Corporation) is a diversified middle-market financial services company that specializes in structuring, origination, servicing and syndication of a broad array of lease products.
-----------------------------------------------------------------

TAMCO Awarded Injunction Against Sprint to Halt Violations of Contract Terms Governing Lease Agreements"
ELTnews
TelImagine Inc., a subsidiary of TAMCO Corp., has won a temporary injunction against Sprint ordered by the Sixth Judicial Circuit Court in Pinellas County, Fla., in response to a lawsuit filed by TelImagine over Sprint's alleged violations of an operating agreement between the two companies.
The agreement was reached after Sprint ended its nine-year relationship with TelImagine in May 2003, at which time TelImagine had over $150 million worth of leases with more than 7,000 Sprint customers. An addendum made to the original agreement stipulated that Sprint must inform customers that it would continue to provide maintenance for the duration of existing lease agreements and that customers could only pursue new lease options through Sprint after their TelImagine leases had expired or been terminated.
In the suit, TelImagine claims that Sprint had violated the terms of this addendum by soliciting TelImagine lease customers. The court's temporary injunction against Sprint, entered on March 9, requires the company to abide by the terms of its contract, particularly those pertaining to the solicitation of TelImagine customers.
In addition, the court has called for arbitration to adjudicate TelImagine's various claims against Sprint, for which it is seeking breach of contract damages and injunctive relief, damages for interference and violation of Florida's Deceptive and Unfair Trade Practices Act, and a declaratory judgment and injunctive relief under that legislation.
Jack Thompson, CEO of TAMCO and TelImagine, says Sprint's conduct has hindered TelImagine's ability "to compete fairly for our customers and to ensure they are fully informed of all their options to help them make an educated decision on what is best for their needs."
-------------------------------------------------------------------
### Press Release #######################

Key Equipment Finance Names Christian Sinatra Vice President,
Global Business Development.
SUPERIOR, CO. –– Key Equipment Finance, one of the nation's largest bank-affiliated equipment financing companies and an affiliate of KeyCorp (NYSE: KEY), has announced the appointment of Chris Sinatra to the position of vice president, Global Business Development. In this role, Sinatra is responsible for identifying and attracting new vendor clients to Key Equipment Finance and its international operations. His office is located with Key's Lease Advisory Services group in Irvine, California.
"Chris' industry experience in technology and capital assets made him the ideal candidate for this position," said Paul A. Larkins, president and chief executive officer, Key Equipment Finance. "Chris has broad market knowledge and business development background which he developed over seven years in various roles at American Express. His move to our Global Business Development team is an excellent example of the types of synergies we anticipated when we acquired American Express Business Finance this past fall."
Prior to Key Equipment Finance's acquisition of American Express Business Finance in October 2004, Sinatra was director of American Express Business Finance's Information Technology market segment. He began his leasing career with Dana Commercial Credit and accepted the position of regional sales manager at Rockford Industries (later acquired by American Express) in 1998. Sinatra earned his bachelor of science degree from the University of Arizona.
Key Equipment Finance is an affiliate of KeyCorp (NYSE: KEY) and provides business-to-business equipment financing solutions to businesses of many types and sizes. The company focuses on four distinct markets:
· businesses of all sizes in the U.S. and Canada (from small business to large corporate);
· equipment manufacturers, distributors and value-added resellers worldwide;
· federal, provincial, state and local governments as well as other public sector organizations; and
· lease advisory services for manufacturers' captive leasing and finance companies.
Headquartered outside Boulder, Colorado, Key Equipment Finance manages a $12 billion equipment portfolio with annual originations of approximately $5 billion. The company has major management and operations bases in Toronto, Ontario; Albany, New York; London, England; and Sydney, Australia. The company, which operates in 25 countries and employs 1,100 people worldwide, has been in the equipment financing business for more than 30 years. Additional information regarding Key Equipment Finance, its products and services can be obtained online at KEFonline.com.
Cleveland-based KeyCorp is one of the nation's largest bank-based financial services companies, with assets of approximately $90.7 billion. Key companies provide investment management, retail and commercial banking, consumer finance, and investment banking products and services to individuals and companies throughout the United States and, for certain businesses, internationally. The company's businesses deliver their products and services through branches and offices; a network of approximately 2,200 ATMs; telephone banking centers 1-800-KEY2YOU® (1-800-539-2968); and a website, Key.com®, that provides account access and financial products 24 hours a day.
(Contrary to what some readers asked after our April 1st edition, no GE Capital did not purchase Key Equipment Finance. It was part of our April Fool's issue. Editor )
#### Press Release ######################

Sports Brief----
Tiger sinks DiMarco with birdie in Masters playoff
http://www.usatoday.com/sports/golf/masters/
2005-04-10-final-round_x.htm
-----------------------------------------------------------------

"Gimme that Wine"
Lovable rogue
Carl Doumani has an uncanny knack for getting into just the right amount of trouble
http://www.sfgate.com/cgi-bin/article.cgi?f=/c/a/
2005/04/07/WIGOPC1NEI1.DTL
The Sonoma County Grape Growers Association Throws Support Behind Referendum
http://www.winebusiness.com/news/sitearticle.cfm?AId=
99045&issueId=99044
All hail the king ... Petit Verdot?
http://www.sfgate.com/cgi-bin/article.cgi?f=/c/a/
2005/04/07/WIGL7C3LUA1.DTL
-----------------------------------------------------------------

This Day in American History
1617 -- Pocahontas, the daughter of Native American King Powhatan, dies on a ship returning from England to Virginia. She leaves an infant son. School children are fed the romantic tale of Pocahontas' encounter with Captain John Smith. But the truth is that English settlers in Jamestown held her captive to force concessions from her father. Then Colonist John Rolfe married the captive Pocahontas, changed her name to Rebecca Rolfe, dressed her in English finery, and took her to England for Queen Elizabeth's amusement. He invented the story that the Indian woman had saved him, which made her the toast of the town. The myth was then propagated to promote the welcome of the white man to the Indian world.
http://www.powhatan.org/pocc.html
1816-Richard Allen became the first African American Methodist Episcopal Bishop being elected at the church's founding convention in Philadelphia, PA, when 16 delegates from five independent churches met to form an African-American denomination based on the principles of Methodism. The earliest African-American Methodist organization, the African Union Methodist Church, was founded in 1813 by the Reverend Peter Spencer in Wilmington, DE.
1841 - a big April snowstorm in the northeast dropped 12 inches at New York City, 24 inches in New Jersey, and 18 inches in Massachusetts. The "Tippecanoe and Tyler, too" victory parade was impeded and the Marshall died of pneumonia. people went to the New York City polls through snow on the 13th.
1865---Birthday of Mary White Ovington, white woman who helped found the National Association for the Advancement of Colored People (NAACP), served as chair of its board from 1919-1932 and became its treasurer. Acting many times as a mediator between factions within the organization, she found herself in later years at odds with W. E. B. Du Bois who favored limited integration while Ovington favored full integration and was active in the fight for school desegregation. She wrote several books on black leaders and several novels.
http://www.harvardsquarelibrary.org/unitarians/ovington.html
1873- Captain Jack and his Modocs lure General Canby and others to their encampment to discuss peaceful surrender. The truth is that the Modocs had lost all faith in the U.S. negotiators and were hearing rumors about the whites planning to kill them. The Modocs surprise and kill General Canby, the only U.S. General killed during an Indian War, and also kill Reverend Eleasar Thomas who was part of Canby's peace commission
1881-.Spelman College in Atlanta, Georgia was opened in 1881 with the funding from the Rockefeller family " with the purpose of educating young African-American women." This college was to become known as "the Radcliff for Negro Women."
1899-Drumer/Bandleaer Nick LaRocca birthday http://www.redhotjazz.com/larocca.html http://members.aol.com/ODJBjazz/jazz.html http://members.aol.com/orleansmus/odjb.htm http://members.aol.com/orleansmus/ODJBCDs.html
1899—African-American Percy L. Julian, born, chemist who research helped create drugs for the treatment of arthritis. / http://www.blackinventor.com/pages/percyjulian.html
1911—The U.S. Navy acquires its firs submarine. http://memory.loc.gov/ammem/today/apr11.html
1933-The Dorsey Brother Orchestra along with the Boswell Sisters, record "Shuffle Off to Buffalo."
1935-birthday of vocalist and song writer Richard Berry, Extension,LA
http://www.louielouie.net/R_Berry.html
1935-birthday of guitarist Johnnie Billington, Crowder,MS http://www.arts.state.ms.us/crossroads/music/music1.html
http://www.pbs.org/riverofsong/artists/e3-johnnie.html
http://www.bluesed.org/
1945- Allied Troops entered Buchenwald, north of Weimar, Germany. It was the first of the Nazi concentration camps to be liberated. It had been established in 1937, and about 56,000 people died there.
1947- Jackie Robinson became the first African-American to play in major league baseball on this day when he played first base in a exhibition game as a Brooklyn Dodger against the New York Yankees. In the course of the season, he hit 12 home runs, stole 29 bases, and was voted Rookie of the Year. He won the Most Valuable Player in 1949. His success opened the racial integration of other baseball teams.
1949---Top Hits
Cruising Down the River - The Blue Barron Orchestra (vocal: ensemble)
Sunflower - The Russ Morgan Orchestra (vocal: The Skylarks)
Red Roses for a Blue Lady - Vaughn Monroe
Candy Kisses - George Morgan
1951 -- General Douglas MacArthur is removed from his command for unauthorized policy statements. He was considered the right-wing leader of his day, planning to run for president in 1952.
1956 - Elvis Presley reached the top spot on the "Billboard" music chart with his first double-sided hit. The disk featured "Heartbreak Hotel" and "I Was the One." The RCA Victor record stayed at number one for eight weeks. Elvis also made the country and R&B charts, as well.
1956 -- The man later known as Soul Brother Number One, James Brown, has his first chart entry when "Please, Please, Please" debuts on the R&B chart.
1957---Top Hits
Little Darlin' - The Diamonds
All Shook Up - Elvis Presley
Party Doll - Buddy Knox
Gone - Ferlin Husky
1961 - Carl Yastrzemski replaced Ted Williams in left field for the Boston Red Sox. The 'Yaz' was just 21 years old and had but two years experience in the minor leagues when he was called. In his first at-bat, he got a hit off Kansas City's Ray Herbert. Yastrzemski retired in 1984, having played his entire major-league career in a Boston Red Sox uniform.
1961-the Los Angeles Angels, an American League expansion team, played their first regular season game, beating the Orioles in Baltimore, 7-2. The Angels finished the 1961 season in eight place with a record of 70-92. Renamed the California Angels in 1966, they won their first division title in 1979.
1961-- Bob Dylan made his first professional appearance at Gerde's Folk City in New York's Greenwich Village, sharing the bill with bluesman John Lee Hooker. Dylan sang an arrangement of "House of the Rising Sun" and his own composition, "Song to Woody," a tribute to Woody Guthrie. Dylan took much of his inspiration from Guthrie, whom he had visited in a New Jersey hospital soon after he arrived in the New York area in early 1961. From his traditional folk music beginnings, Dylan went on to become one of rock music's superstars.
1962- The New York Mets, a National League expansion team, played their first regular season game, losing 11-4, to the Cardinals in St. Louis. The Mets lost eight more games before winning one, and they finished the year in 10 th place with a record of 40-120.The Mets won their first division title in 1969 and went on to stun the Baltimore Orioles in the World Series.
1963- Jack Nicklaus, 23 year old, shot an even par 27 in the final round to finish a 2-under-par 286 and win the Masters by one stroke over Tony Lema. Nicklaus's green jacket was his first of a record six, with his other victories coming in 1965, 1966, 1972, 1975 and1986.
http://www.nicklaus.com/nicklaus_facts/majors.php
1965---Top Hits
I'm Telling You Now - Freddie & The Dreamers
The Birds and the Bees - Jewel Akens
Game of Love - Wayne Fontana & The Mindbenders
King of the Road - Roger Miller
1965-President Lyndon Baines Johnson signed the Federal aid program for primary and secondary schools. This act allocated $1.34 billion for school districts according to the number of needy children they contained and included fund for parochial and private schools.
1965 - the "Palm Sunday tornadoes", a particularly vicious outbreak, tore paths of devastation through Iowa, Wisconsin, Illinois, Michigan, Indiana, and Ohio. 255 people were killed and 3331 were injured. 37 tornadoes were rated F2 or greater with 18 rated F4 and 2 maximum intensity F5 tornadoes.
1967-The Philadelphia 76ers defeated the Boston Celtics in Game 5 of the Easter Conference Finals, 140-116, to advance to the NBA finals. Philadelphia thus ended Boston's eight –year streak of NBA titles and went on to beat the San Francisco Warriors for the championship, four games to two. The 76ers had won 68 games in the regular season and in 1980 were voted the greatest team in NBA history.
1968- The Civil Rights Act of 1968 was signed into law by President Lyndon B. Johnson, one week after the assassination of Dr. Martin Luther King, Jr. Criticized for the Viet Nam war effort that he was confused by the military, Johnson was a great national president who achieved many reform measures. Upon signing this law into effect, he said, "...the proudest moments of my presidency have been times such as this when I have signed into law the promises of a century."
1969-The Seattle Pilots, an American League expansion team, played their first regular season game, defeating the Chicago White Sox, 7-0, at Seattle's Stick's Stadium. The pilots finished the year in sixth place in the AL West and left Seattle in 1970 to become the Milwaukee Brewers.
1970- Paul McCartney announced what he called a temporary break with the Beatles. But the split proved to be permanent. McCartney cited personal differences, which were later revealed to be disapproval of Yoko Ono, John Lennon's wife, and of Beatles' financial adviser Allen Klein. A week after McCartney's announcement, he released his first solo album, spelling the end of the Beatles.
1970- guitarist and vocalist Peter Green, one of the founders of Fleetwood Mac, announced he was leaving the group to follow his religious beliefs. Green's departure put an end to Fleetwood Mac's blues leanings, and the band turned to a more melodic rock sound. Green stayed out of music until the late '70s, when he made two solo LP's.
1973---Top Hits
The Night the Lights Went Out in Georgia - Vicki Lawrence
Neither One of Us (Wants to Be the First to Say Goodbye) - Gladys Knight & The Pips
Ain't No Woman (Like the One I've Got) - Four Tops
Super Kind of Woman - Freddie Hart & The Heartbeats
1981 - Eddie Van Halen and actress, Valerie Bertinelli of "One Day at a Time" (CBS-TV) were married in Los Angeles, California. Van Halen, who was born in Nijmegen, The Netherlands, moved to Pasadena, CA in 1968. David Lee Roth was a member of the group, as was rocker, Sammy Hagar, who replaced Roth in 1981. The group was founded in 1974. On the Van Halen hit list, these toe tappers: "Jump", "Dance the Night Away", "(Oh) Pretty Woman", "Why Can't This Be Love", "Dreams" and "When It's Love".
1981---Top Hits
Kiss on My List - Daryl Hall & John Oates
Just the Two of Us - Grover Washington, Jr./Bill Withers
Morning Train (Nine to Five) - Sheena Easton
You're the Reason God Made Oklahoma - David Frizzell & Shelly West
1983- Harold Washington was elected the first black mayor of Chicago. Of the city's 1.6 million voters, a record 82 percent voted. Washington won 51%, was reelected in April, 1987, and unfortunately died seven months later while in office.
1983 – The 55 th Annual American Academy Awards were held at Dorothy Chandler Pavilion in Los Angeles. Hosts were Liza Minnelli, Dudley Moore, Richard Pryor, and Walter Matthau. Those who voted for Best Picture had to choose between "E.T.: the Extra-Terrestrial", "Missing", "Tootsie", "The Verdict" and "Gandhi". "Gandhi" (Richard Attenborough, producer) was the winner of this Oscar and seven more including Best Director Richard Attenborough; Best Actor Ben Kingsley; Best Art Direction/Set Decoration (Stuart Craig, Robert W. Laing, Michael Seirton); Best Cinematography (Ronnie Taylor, Billy Williams); Best Costume Design (Bhanu Athaiya, John Mollo); Best Film Editing (John Bloom); Best Writing/Screenplay Written Directly for the Screen (John Briley). Believe it or not there were some Oscars leftover for other deserving folks. The Best Actress golden statuette was awarded to Meryl Streep for "Sophie's Choice"; while Jessica Lange received her Best Supporting Actress award for "Tootsie" and Louis Gossett, Jr. picked up his Best Supporting Actor award for "An Officer and a Gentleman". "An Officer and a Gentleman" was honored again for Best Music/Song: "Up Where We Belong" (Jack Nitzsche and Buffy Sainte-Marie [music], Will Jennings [lyrics], with "Victor/Victoria" winning the category of Best Music/Original Song Score and Its Adaptation or Best Adaptation Score (Henry Mancini, Leslie Bricusse). Other movies mentioned were"Poltergeist", "Annie", "Rocky III", "Blade Runner", "Das Boot", "Diner", "The World According to Garp",. http://www.infoplease.com/ipa/A0149550.html
1988 - 16 cities in the western part of the country, including 9 in California, reported new record high temperatures for the date. Afternoon highs of 95 degrees at Sacramento, California and 96 degrees at Bakersfield, California were their warmest of record for so early in the season.
1988 - the 60th Annual Academy Awards were held at the Los Angeles Shrine Auditorium. Chevy Chase was the host. Cher won the Oscar for Best Actress ("Moonstruck"), over the likes of Meryl Streep, Glenn Close, Sally Kirkland, and Holly Hunter. "Moonstruck" struck gold again as Olympia Dukakis picked up the Oscar for Best Supporting Actress, and John Patrick Shanley won for Best Writing/Screenplay Written Directly for the Screen. Almost all of the other awards (9) that evening were won by "The Last Emperor" (Jeremy Thomas, producer) including Best Picture, and Best Director (Bernardo Bertolucci), except for Michael Douglas who received the Best Actor award for his performance in "Wall Street", Sean Connery for his Best Supporting Actor role in "The Untouchables", and "Dirty Dancing" which had the winning Music/Song, "(I've Had) The Time of My Life" (music: Frank Previte, John DeNicola and Donald Markowitz, lyrics: Frank Previte). Funny man hosted the fun-filled event. Note: "The Last Emperor" won in every category in which it was nominated.
http://www.infoplease.com/ipa/A0149707.html
1989-Goalie Ron Hextall of the Philadelphia Flyers scored an empty-net goal against the Washington Capitals as the flyers won, 8-5,. For Hestall, it was the second goal of his career and the first scored by any goalie in a Stanley Cup playoff game.
1989---Top Hits
The Look - Roxette
She Drives Me Crazy - Fine Young cannibals
Like a Prayer - Madonna
I'm No Stranger to the Rain - Keith Whitley
1991- Broadway's most expensive musical, "Miss Saigon," opened at the Broadway Theatre in New York. The budget was a record $10-million and front-row seats went for $100, also a Broadway first. "Miss Saigon" had already played in London for two years, and its success led to $35-million in advance sales in New York, another Broadway record. The show, which tells the love story of an American Marine and a Vietnamese prostitute, prompted protests by Asian-American groups and Actors Equity. They were upset with producer Cameron McIntosh's decision to cast British actor Jonathan Pryce in a Eurasian role. McIntosh threatened to cancel the Broadway run, and the actors' union relented.
Stanley Cup Champions This Date
1936---Detroit Red Wings
----------------------------------------------------------------

Baseball Poems---
Three Short Ones
End of Winter
by Eve Merriam
Bare-handed reach
to catch
April's
incoming curve.
Leap higher than you thought you could and
Hold:
Spring,
Solid,
Here.
Published: A Sky Full of Poems (1964)
Short One by
Alan Cohen
Baseball
Baseballs flying
Fans cheering loud and clear
Innings pass, pitchers striking fast
Baseball.
Haiku Baseball
by
Mike Schacht
Ricochet foul ball
Scatters fans like bowling pins
Souvenir bruises