RCA Capital Corp. Fair Lawn NJ seeks exp. sales rep.w $5 million annual middle market business. A great opportunity to grow with an established reputable independent. Competitive comp. plan w gd benefits/401k. Contact: Mike Pandolfelli, CEO mbp@rcacapital.com
RCA is a privately held nationwide equipment leasing and finance company. Its primary focus is in the printing, packaging, corrugated and label industries. RCA is seeking to diversify and expand its customer base through industries such as transportation, machine tools, plastics, medical, etc.
Friday, April 22, 2005
Headlines---
Classified Ads---Outsourcing-Asset Mngmt./Back Office
Pictures from the Past—1996—Karl Probst
Fed's Say Business Loan Demand is Up
Scott Wheeler on EAEL Spring Conference
Cartoon----
DoaLease.com and ThaList.com Used Car Value
Warren L. Axelrod Joins Orix Financial Services
Tom Herlihy New Microfinancial VP Sales & Marketing
GATX Reports 2005 First Quarter Results Up
CFNB Reports Third Quarter EPS of $.17
AmSouth Announces Quarterly Dividend
News Briefs---
"Gimme that Wine"
This Day in American History
Baseball Poem
######## surrounding the article denotes it is a "press release"
----------------------------------------------------------------

Classified Ads---Outsourcing-Asset Management/Back Office
Asset Management
Atlanta, GA.
Asset Recovery Specialist. We get your money or we get your > equipment back for you. Physical Asset Recovery Experts!
E-mail: mcrouse911@joimail.com
Boston, MA.
Appraisals, re-marketing, audits, inspections and more! Over 15-years industry experience and dedicated to deliver personal, prompt, professional services.Call Chris @ 508-785-1277.
E-mail: chris@dovermanagementgroup.com
Nationwide
BUYER/LENDER BEWARE. Don't sign anything until Collateral Verifications Inc. goes onsite, knocks on the door and gets the facts.
http://www.i-collateral.com
Email: mark@i-collateral.com
Milwaukee, WI
We specialize in ATM machine repossession and remarketing. We can get you top dollar for your inventory.
E-mail: bdperry1@yahoo.com
Oxnard-Hollywood Beach, CA.
20 Years Exp. w/Equity Analysis/Placement- Residual Forecasting Methodologies Computer Equipment Assets. Portfolio Mgr. Two Major Leasing Companies/Strong Analyst Background w/Leading Info Services Firm.
E-mail: GregoryMLorenz@aol.com
Back Office
Atlanta , GA.
GlobalTech Portfolio Services provides world class lease, loan administration and asset management for equipment and vehicles. Current portfolios $1 billion. Contact Alan Zeppenfeld 678-816-2216
E-mail: azeppenfeld@globaltechfinancial.com
Atlanta, GA.
Let Tax Partners handle your sales and use tax compliance duties w/less risk and cost than in-house. Largest tax compliance firm in US
E-mail: sales@taxpartners.com
Dallas, TX.
Property Tax and sales and use tax administration services performance is guaranteed and we will save you time and money or our service is free.
E-mail: info@osgsolutions.com
Indianapolis, IN
JDR Solutions, LLC specializes in delivering customized back-office lease portfolio admin./ASP services for lessors, banks, manufacturer captives: other financial institutions. Paul Henkel (317) 251-5352 ex. 7201
E-mail: paul.henkel@jdrsol.com
Jacksonville, FL.
CIT's Portfolio Service Group: providing cost-effective lease/portfolio services: Accounting, Tax Reporting, Collection svc, End of Lease Solutions, Front End Documentation, Invoicing, and on-line reporting
E-mail: vincente.dingianni@cit.com
Laughlin, NV.
20 years experience on funder/broker sides. Looking for a relationship where I act as credit shop for smaller brokers when financial statements are involved.
E-mail: batarista@laughlin.net
New Rochelle, NY
Proactive management/administration of commercial/consumer vehicle lease/finance portfolios covering insurance, titles, registrations, sales/property taxes, tickets, collections, accounting, vehicle disposition. Since 1975
E-mail: Barrett@BarrettCapital.com
Northbrook, IL
Our staff of CPA's and lease professionals can handle any or all portfolio responsibilities incl. portfolio mgmt, invoicing, sales/property/income tax, accounting, etc.
E-mail: ngeary@edwinsigel.com
San Rafael, CA
We can run your back office from origination to final payoff. 30 years experience in commercial equipment lease and loan portfolio management.
E-mail: gmartinez@phxa.com
Full listing of all "Outsourcing" services for the leasing industry at:
http://216.66.242.252/AL/LeasingNews/JobPostingsOutsourcing.htm
----------------------------------------------------------------

Pictures from the Past—1996—Karl Probst
" Karl Probst posed recently with his favorite statue 'New Beginnings,' an historical representation of individuals of entrepreneurial spirit, by artist Larry Anderson, located in front of Tacoma Washington's Union Station
" Puget Sound Leasing Proudly Welcomes Karl Probst as Vice President
"Please join us in welcoming Karl Probst, whose creativity, innovation and enthusiasm combined with over 18 years of leadership in finance and lease management experience will be an asset to our customers. In the spirit of explorers, leaders, and entrepreneurs everywhere, we wish you every success and believe this 'new beginning' will benefit us all in meeting the needs of our respective customers.
Puget Sound Leasing"
June/July 1996 United Association of Equipment Leasing
Newsline
May 12, 2004 Leasing News printed the press release that Karl had joined Columbia Bank as vice president and manager of equipment leasing. A call to the bank stated he was no longer with the bank.
Here is more from copies of the press release:
"Columbia Bank announced the hiring of Karl Probst for the position of Vice President and Equipment Finance Officer. He will act as Manager of Columbia's new Equipment Finance Department where his primary duties will focus on the production of equipment loans to businesses, generated through an existing network of brokers.
"Prior to joining Columbia Bank, Mr. Probst was the Credit Administrator for Pinnacle Capital LLC. He has over 25 years of experience in the banking and equipment financing industry, beginning his career at Seattle First National Bank and then moving to Financial Pacific Leasing.
( and then to Puget Sound Leasing,
http://www.pugetsoundleasing.com/, editor )
Mr. Probst is a graduate of the University of Maryland with a Bachelor of Arts in Business Administration. He lives in Olympia where he has been active with the United Way of Thurston County. In Tacoma with Financial Pacific Leasing, Karl was a Team Captain for the company's American Cancer Society Relay for Life Team and the company was the number one fundraiser for 5 consecutive years. Karl is not only excited about starting this new Division of Columbia Bank, but also about getting married to Kathi O'Neil on May 16, 2004."
Full Columbia Bank press release is here:
http://www.leasingnews.org/archives/May%202004/5-12-04.htm#bank
----------------------------------------------------------------

Fed's Say Business Loan Demand is Up
Beige Report from the Federal Reserve Board shows business loan demand spiked at the start of March through mid-April and kept its momentum.
The Fed's Beige Book noted that since March 1, with the exception of the Dallas, Minneapolis, and Boston banks, nine of the 12 regional Federal Reserve banks reported a sharp increase in commercial loan demand.
Of the Fed banks, only five reported a surge in business lending in the previous Beige book. The findings affirm recent earnings reports from several financial services companies, which reported higher first-quarter commercial loan demand.
The Richmond Fed attributed higher demand to an "upturn in coal mining activity," while the Chicago Fed cited greater demand for equipment purchases among small and midsize companies. Meanwhile, the Philadelphia Fed noted more requests for fixed-rate loans among commercial borrowers.
Summary of report:
http://www.federalreserve.gov/FOMC/BeigeBook/2005/
20050420/default.htm
District Reports:
Boston
http://www.federalreserve.gov/FOMC/BeigeBook/2005/
20050420/1.htm
New York
http://www.federalreserve.gov/FOMC/BeigeBook/2005/
20050420/2.htm
Philadelphia
http://www.federalreserve.gov/FOMC/BeigeBook/2005/
20050420/3.htm
Cleveland
http://www.federalreserve.gov/FOMC/BeigeBook/2005/
20050420/4.htm
Richmond
http://www.federalreserve.gov/FOMC/BeigeBook/2005/
20050420/5.htm
Atlanta
http://www.federalreserve.gov/FOMC/BeigeBook/2005/
20050420/6.htm
Chicago
http://www.federalreserve.gov/FOMC/BeigeBook/2005/
20050420/7.htm
St. Louis
http://www.federalreserve.gov/FOMC/BeigeBook/2005/
20050420/8.htm
Minneapolis
http://www.federalreserve.gov/FOMC/BeigeBook/2005/
20050420/9.htm
Kansas City
http://www.federalreserve.gov/FOMC/BeigeBook/2005/
20050420/10.htm
Dallas
http://www.federalreserve.gov/FOMC/BeigeBook/2005/
20050420/11.htm
San Francisco
http://www.federalreserve.gov/FOMC/BeigeBook/2005/
20050420/12.htm
Full Report:
http://www.federalreserve.gov/FOMC/BeigeBook/2005/
20050420/FullReport.htm
----------------------------------------------------------------

Scott Wheeler on EAEL April 14-17 Spring Conference
"I wanted to send you a quick note about the recent Eastern Association of Equipment Lessors Spring Conference April 14th- 17th in Charleston South Carolina
"I have attended several of these conferences in the past and thought it appropriate to congratulate Bill Cowden of Spring Leasing- of Charlotte NC- for chairing one of the best conferences ever. As always the group of leasing professionals who attended actively participated in all of the workshops and networking sessions. I always find these gatherings as being much more informative than the printed agenda advertise. This seasoned knowledgeable group of professional is always willing to share their thoughts and pertinent experiences with lively discussions both in planned workshops and in one-on-one conversations in the lounges and hallways of the hotel.
"It was personally rewarding to be part of installation of Nancy Pistorio as the newly appointed president of EAEL. I have known Nancy for more than 10 years; since we both are from the Baltimore area. Nancy is the Vice President of Madison Capital, a national equipment lessor, with an excellent reputation. Nancy has served on the board of EAEL for many years and everyone was excited and encourage by Nancy's new appointment. Bruce Smith co- owner and founder of Diversified Capital Corp will assume Nancy's prior role as EAEL Executive Vice President.
"The conference was more than work and education. The social activities planned by Bill Cowden allowed all of us northern Yankees the opportunity to experience the charm and hospitality of the " LOW COUNTRY". For the history buff or antique buyer; Charleston provided a great back drop to relax and enjoy the camaraderie of all of the attendees. Nearly everyone participated in the carriage ride through "Old" Charleston on Friday night and the group definitely left its formalities behind when we all participated in the pig pick'n and oyster shucking activities at Magnolia Plantation on Saturday evening.
"I have only one warning for Bill Cowden- it has been my experience that when a volunteer does a superior job they are always asked back for a repeat performance.
" If you missed Charleston you missed one of the best leasing events of 2005. Thanks again to Bill and the EAEL."
Sincerely,
Scott A Wheeler CLP and CLP Board Member
The Equipment Leasing Company
800 365 6566
Scott A Wheeler
Vice President - Sales
800 365 6566
Fax: 410 472 2005
53 Loveton Circle
Sparks Maryland 21152
----------------------------------------------------------------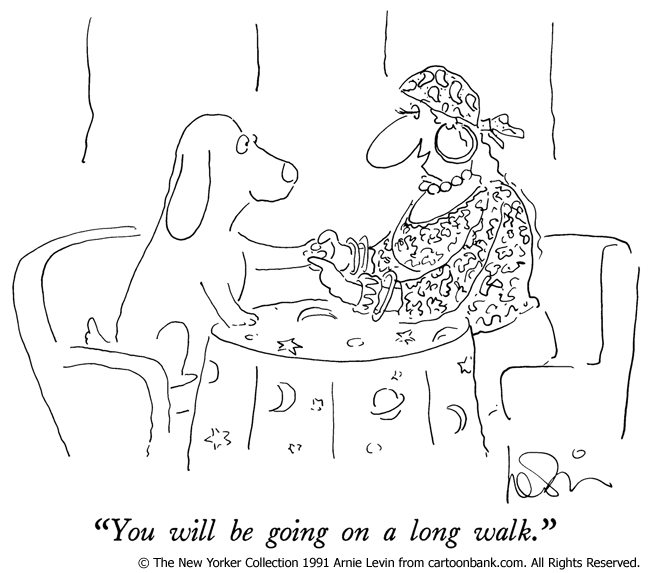 ###### Press Release ###################

DoaLease.com and ThaList.com Partner to Capitalize
on the Growth of Used Car Leasing.
CINCINNATI----Automobile Consumer Services, Inc. (ACS), the leader in online auto leasing, announced a new partnership with www.ThaList.com, a network of Highline, Classic, and Specialty Automobile dealers. The relationship will enable dealer members of ThaList to use ACS's www.DoaLease.com service to offer leasing to their customers.
"Offering a leasing product to our dealers enhances the value of their membership," says Bill Hodges, president of ThaList. Currently, dealer members of ThaList request quotes for vehicles they are considering taking as trade-ins, search for vehicles their customers want to buy, post their wholesale and retail inventory, and participate in weekly auctions. Members also have access to other services such as vehicle history reports, vehicle inspection reports, and quotes for auto transport, all of which qualify for discount pricing.
"DoALease.com is an excellent benefit service to offer ThaList dealer members who are finding that more of their customers want to lease their vehicles." says Larry Lovejoy, COO of ACS. "By offering leasing to their customers through DoALease.com, ThaList dealers will be able to market their vehicle inventories more effectively."
DoaLease.com is a leasing service that is available to dealers only. It provides instant comparative lease quotes and the option to submit a customer's credit application online. ACS executes the lease paperwork, thereby leaving the dealer with more time to serve their customers. A key component of the partnership will be a training and orientation program to help ThaList dealers better understand leasing and the DoALease.com process.
About Automobile Consumer Services, Inc. ( www.acscorp.com )
Based in Cincinnati, Automobile Consumer Services, Inc. (ACS) is a leading provider of online auto leasing through its dealer only website www.DoaLease.com and its consumer website
www.LeaseCompare.com .
Founded in 1989, ACS's mission is to provide services that enhance the experience of buying or leasing a car. ACS achieves this by leading the industry with innovative proprietary technology, superior customer service, and years of industry experience.
About ThaList ( www.thalist.com )
Based in Ocala, Florida, ThaList.com was formed in 1999 to provide the Franchised and Independent dealers of high-end and exotic vehicles a way to communicate with each other in real time to find and dispose of vehicles nationwide. This conduit for the dealers has grown to over 230 dealers and is limited to quality dealers sponsored by a current dealer in the network. ThaList has 6 participating dealers that act as a Dealer Council to help steer the growth of the network and deal with issues between dealers in the ThaList Community. ThaList has also branched out to the mid-range vehicle market with Thalistmr.com and will be using the ACS services for that network as well. Hodges commented further, "For our RV Dealer Network, RVList.com, we hope ACS will be able to develop a program that will serve the RV industry."
Tarry Shebesta, OCLC (Ohio Certified Lease Consultant)
President, Automobile Consumer Services, Inc. (www.acscorp.com)
Vice President, National Vehicle Leasing Association (NVLA)
tes@acscorp.com / 513.527.7700 ext. 11
ACS Services:
www.LeaseCompare.com
www.LeaseSpecials.com
www.FrontRowCars.com
www.DoaLease.com
##### Press Release ####################

Warren L. Axelrod Joins Orix Financial Services
ORIX Financial Services, Inc. is pleased to announce that Warren L. Axelrod has joined the Equipment Finance Group as Vice President of Capital Markets. Warren will lead EFG's capital markets initiative with respect to both the purchase and syndication of equipment lease and loan transactions within the commercial and middle market segments. Warren brings a 17 year track record of industry experience including 11 years with Bank of America and 5 years with CIT.
Bill Fite, President of the Equipment Finance Group, states, "Warren will be responsible for growing our indirect originations providing diversification to our core portfolio and augmenting our growth objectives. We look to broaden our existing relationships and actively seek new partners in this endeavor. Additionally, Warren will be charged with developing investor relationships to provide liquidity and distribution capabilities for our growing customer base. We have high expectations of Warren's ability to impact our objective of bringing enhanced value to our institutional partners, investors, customers and stakeholders alike."
#### Press Release #####################

MicroFinancial Incorporated Bolsters Sales & Marketing Efforts Appoints Tom Herlihy to Vice President of Sales & Marketing
WOBURN, Mass.---- MicroFinancial Incorporated (NYSE-MFI), a financial intermediary specializing in vendor based leasing and finance programs for transactions in the $500 to $15,000 range, announced that Tom Herlihy was appointed to Vice President of Sales & Marketing at TimePayment Corporation, the Company's operating subsidiary. Mr. Herlihy will lead the Company's sales and marketing initiatives aimed at vendor sales in select industries, including portfolio acquisitions and expanding broker channel sales.
Mr. Herlihy brings over 25 years of experience in the equipment leasing industry to MicroFinancial. He was co-founder of Eaton Financial Corporation, Senior Vice President of ATT Capital and founder of the business finance unit of ABB Corporation.
Richard Latour, President and Chief Executive Officer of MicroFinancial said, "We are very pleased to welcome Tom to MicroFinancial. We believe his proven leadership is a valuable addition to our team as we build a stable, well-diversified portfolio over the next three to five years."
Tom Herlihy can be reached at 781 994 4870 x7002 or Tom.Herlihy@timepaymentcorp.com.
About The Company
MicroFinancial Inc. (NYSE: MFI), headquartered in Woburn, MA, is a financial intermediary specializing in leasing and financing for products in the $500 to $15,000 range. The Company has been in operation since 1986.
CONTACT: MicroFinancial Incorporated
Richard F. Latour, 781-994-4800
SOURCE: MicroFinancial Incorporated
#### Press Release #####################

GATX Corporation Reports 2005 First Quarter Results
CHICAGO---GATX Corporation (NYSE:GMT) announced 2005 first quarter net income from continuing operations of $28.4 million or $.52 per diluted share, compared to $19.7 million or $.38 per diluted share in the first quarter of 2004. First quarter 2004 net income including $3.2 million from discontinued operations was $22.9 million or $.44 per diluted share.
Brian A. Kenney, president of GATX, stated, "The solid first quarter results reflect the continued improvement in our rail, air and marine markets."
Highlights for the quarter included:
North American railcar fleet utilization remained at 98% and lease renewal rates in rail continued to increase
Utilization of GATX's air portfolio remained at 98% and aircraft lease rates continued to strengthen
Specialty's marine joint ventures experienced strong demand and higher charter rates
Specialty also generated significant income from a warrant-related position in the liquidating venture portfolio
Mr. Kenney added, "While our markets continue to improve, high steel prices and intense competition make it more challenging to identify attractive new investment opportunities. During the quarter we invested $94 million, compared to $105 million in the 2004 first quarter.
"Our balance sheet remains strong, and subsequent to the close of the first quarter, we took a positive step regarding liability management. We reduced our 2006 debt maturities by approximately $190 million through a successful debt tender offer, resulting in a more normalized maturity schedule in 2006. While this will result in a one-time expense of approximately $.15 per diluted share in the second quarter, this liability management is a very positive long-term step for GATX. Attractive new debt issuance spreads, which are the lowest we have experienced in over six years, reflect recognition of an on-going improvement in our overall credit profile.
In summary, Mr. Kenney added, "While the first quarter results may be difficult to duplicate due to the timing of certain income and expense items, the strong start to the year and the improving operating trends give us a high level of confidence in our previous core earnings guidance for 2005.
"At the beginning of the year, we expected 2005 GAAP earnings to be in the range of $1.60-$1.70 per diluted share, which included an anticipated tax benefit of approximately $.10 per diluted share. As we noted at that time, this outlook did not include any costs associated with liability management. We now expect GAAP earnings to be in the range of $1.45-$1.55, which includes a net negative impact of $.05 per diluted share related to the aforementioned items; liability management costs (approximately $.15 per diluted share), partially offset by the tax benefits (approximately $.10 per diluted share). We will continue to monitor the impact of market improvements and reassess this guidance as appropriate."
GATX RAIL
GATX Rail reported net income of $20.0 million in the 2005 first quarter, compared to $12.7 million in the prior year period. In addition to improving lease rates and 5,400 more cars in service versus the prior year period, Rail's net income benefited from higher remarketing gains on rail equipment.
Rail's North American fleet totaled approximately 107,000 cars and utilization was 98% on March 31, 2005, both flat with year end 2004. Rail acquired 914 cars for its fleet during the first quarter of 2005, including new cars associated with specific customer lease transactions, new cars delivered under the 2002 Committed Purchase Program, and used cars purchased in the secondary market. Rail also sold or scrapped 1,027 cars during the quarter. In the first quarter, lease renewal pricing on a basket of Rail's most common car types was up approximately 9% over expiring lease rates. This compares to an increase of 8% in the fourth quarter of 2004 and 3% for the 2004 full year.
Maintenance expenses for the first quarter of 2005 were higher than 2004 levels primarily due to railroad enforcement of industry rules for wheel replacement. In the coming quarters, Rail expects to undertake a number of railcar conversions, a process of retrofitting or overhauling idle cars that enables these assets to be used in different service. This has a positive long-term financial impact, but will raise maintenance expenses in the near term.
North American manufacturing capacity utilization, as reported by the Federal Reserve, was 79%, flat with the prior quarter and up from 77% in the first quarter 2004. Backlogs at the railcar manufacturers remained high at more than 59,000 cars at the end of the quarter. Rail industry carloadings, excluding intermodal, were up nearly 2.6% year over year and industry-wide chemical shipments increased slightly (0.6%) in the first quarter of 2005 versus the prior year.
GATX AIR
GATX Air reported first quarter net income of $4.8 million compared to net income of $2.0 million in the prior year period. Air's net income in the first quarter benefited from increased lease income and higher contributions from Air's joint ventures.
There are no new aircraft deliveries scheduled for 2005 and Air continues to make progress on its originally scheduled aircraft renewals. Utilization of the owned fleet was 98% at March 31, 2005 and lease rates on certain aircraft types continued to show signs of a recovery. Subsequent to the end of the quarter, Air concluded a new aircraft leasing joint venture, indicative of Air's focus on expanding its managed asset base.
Regarding the air sector, an updated slide presentation outlining portfolio data is available at www.gatx.com.
GATX SPECIALTY FINANCE
GATX Specialty Finance reported net income of $10.0 million in the 2005 first quarter compared to $15.9 million in the prior year period. Prior year results included significant remarketing income versus the current period.
Specialty continues to experience ongoing improvement in the marine sector, as its three ocean-going vessel joint ventures continued to perform well as a result of higher demand and charter rates. In addition, in the quarter Specialty benefited from pre-tax warrant gains of $4.9 million, primarily from the sale of its entire warrant-related position in Google, which was part of the liquidating venture portfolio.
The Specialty portfolio currently consists of $480 million of owned assets and third-party managed portfolios totaling approximately $700 million. GATX is selectively pursuing new investments in Specialty, particularly in shipping/marine and other targeted assets.
CREDIT STATISTICS
Net charge-offs and impairments totaled $1.8 million in the first quarter 2005 or an annualized .1% of average total assets, compared to $.1 million in the same period for 2004. Non-performing leases and loans at the end of the 2005 first quarter totaled $49.4 million, compared to $74.0 million at the end of the first quarter 2004, a reflection of the overall improvement in credit quality in the portfolio.
DISCONTINUED OPERATIONS
In the second quarter of 2004, GATX completed the sale of substantially all its technology leasing assets. The technology leasing segment is accounted for as a discontinued operation in all periods presented. The technology leasing segment reported net income of $3.2 million in the first quarter of 2004.
COMPANY DESCRIPTION
GATX Corporation (NYSE:GMT) is a specialized finance and leasing company combining asset knowledge and services, structuring expertise, partnering, and capital to provide business solutions to customers and partners worldwide. GATX specializes in railcar, locomotive, aircraft, marine vessel and other targeted asset operating leasing.
#### Press Release #####################

CFNB Reports Third Quarter EPS of $.17
IRVINE, Calif.------California First National Bancorp (NASDAQ:CFNB)("CalFirst Bancorp") announced net earnings of $1.9 million for the third quarter ended March 31, 2005, a 31% decrease from net earnings of $2.8 million for the third quarter of fiscal 2004. Diluted earnings per share for the third quarter decreased 32% to $0.17 per share, compared to $0.25 per share for the third quarter of the prior year, a slightly higher percentage decrease due to the impact of a greater number of fully diluted shares. For the nine months ended March 31, 2005, net earnings decreased 26% to $5.6 million, compared to $7.5 million for the first nine months of fiscal 2004. Diluted earnings per share were $.49 for the first nine months of fiscal 2005, down 27% from $.67 per share reported for the same period of fiscal 2004.
For the third quarter ended March 31, 2005, gross profit of $8.2 million decreased 14% from $9.5 million reported for the third quarter of the prior year. This reflected a $141,000 decrease in net direct finance and interest income after provision for lease losses and a $1.2 million decrease in other income. The decrease in other income is primarily due to a decrease in lease extensions and lower gains recognized from the sale of leased property resulting from fewer leases reaching their end of term. The 3% decrease in net direct finance and interest income to $4.7 million, compared to $4.9 million for the third quarter of fiscal 2004, included higher direct finance income from a higher average investment in capital leases, despite slightly lower yields earned, which was offset by higher interest expense on deposits and a larger provision for lease losses.
For the first nine months of fiscal 2005, gross profit of $24.0 million decreased 10% from $26.7 million reported for the same period of the prior year. The decrease included a $2.6 million decline in other income and a $103,000 decrease in net direct finance and interest income. The decrease in other income for the nine months resulted from both a large decrease in gain on sales of leased property and lower income from lease extensions. Net direct finance and interest income of $14.0 million for the first nine months of 2005 compared to $14.1 million for the same period of the prior year, and reflected a $238,000, or 2% increase, in total direct finance and interest income, which was offset by higher interest expense. The provision for lease losses was essentially unchanged. The increase in total direct finance and interest income primarily reflected increased interest and investment income earned on liquid investments as a result of higher yields that offset lower average balances.
During the third quarter, CalFirst Bancorp's selling, general and administrative ("S,G&A") expenses increased by 2% to $5.1 million, compared to $5.0 million during the third quarter of fiscal 2004. For the first nine months, S,G&A expenses were up 4% to $15.1 million, compared to $14.5 million reported for the first nine months of the prior year. The increase in S,G&A expenses for both periods is due to higher administrative costs required to manage the growth in the portfolio as well as higher costs related to the development of the organization.
Commenting on the results, Patrick E. Paddon, president and chief executive officer, indicated: "CalFirst Bancorp's results for the third quarter of fiscal 2005 continue to reflect the impact of a smaller portfolio of assets reaching the end of term without sufficient growth in direct finance income from the lease portfolio. New lease transactions booked during the third quarter were $46.8 million, about 15% greater than the third quarter of the prior year. For the nine months, new lease bookings of $126.0 million are 30% greater than the first nine months of the prior year. As a result, the net investment in capital leases of $183.8 million at March 31, 2005, is up 19% from $153.9 million at June 30, 2004. The company experienced some growth in direct finance income from the portfolio during the third quarter, but will primarily benefit in the coming quarters. The volume of new leases originated during the third quarter is down slightly from fiscal 2004, but for the full nine months, new lease originations are comparable to originations during the first nine months of 2004. Our backlog of approved but un-booked leases at March 31, 2005, is above the level in March 2004, but it is below the level for the first two quarters of fiscal 2005. Transactions in process of $29.6 million at March 31, 2005, is relatively flat compared with the amount at June 30, 2004, but is down from the level at the end of the first and second quarters of fiscal 2005. We are focusing our efforts on improving originations during the last quarter of fiscal 2005. CalFirst Bank has represented a significant portion of the company's aggregate new lease bookings during the first nine months of fiscal 2005, and continues to represent a growing share of the company's net earnings."
California First National Bancorp is a bank holding company with leasing and bank operations based in Orange County, Calif. California First Leasing Corp. leases and finances computer networks and other high-technology assets through a centralized marketing program designed to offer cost-effective leasing alternatives. California First National Bank ("CalFirst Bank") is an FDIC-insured national bank that gathers deposits using telephone, the Internet, and direct mail from a centralized location, and will lease capital assets to businesses and organizations and provide business loans to fund the purchase of assets leased by third parties.
California First National Bancorp, Irvine S. Leslie Jewett, 949-255-0500 ljewett@calfirstbancorp.com
#### Press Release #####################

AmSouth Bancorporation Board Announces Quarterly Dividend;
Dividend Yield at 4.0 Percent
BIRMINGHAM, Ala----AmSouth Bancorporation (NYSE:ASO) announced that its Board of Directors has declared a regular quarterly dividend of $.25 per common share, payable July 1, 2005, to shareholders of record as of June 17, 2005. AmSouth's dividend yield as of April 20, 2005, was 4.0 percent.
AmSouth holds Mergent's "Dividend Achiever" designation for its record of increasing dividends for 34 consecutive years.
About AmSouth
AmSouth is a regional bank holding company with $50 billion in assets, more than 685 branch banking offices and 1,240 ATMs. AmSouth operates in Florida, Tennessee, Alabama, Mississippi, Louisiana and Georgia. AmSouth is a leader among regional banks in the Southeast in several key business segments, including consumer and commercial banking, small business banking, mortgage lending, equipment leasing, annuity and mutual fund sales, and trust and investment management services. AmSouth also offers a complete line of banking products and services at its web site, www.amsouth.com.
AmSouth Bancorporation, Birmingham Investment Community: List Underwood, 205-801-0265 or News Media: Rick Swagler, 205-801-0105
### Press Release ######################

CIT Announces Strong First Quarter Diluted EPS of $0.98
* Diluted EPS up 29% from prior year (excluding 2004 debt redemption gain)
* Return on tangible equity exceeds 15%
* Managed assets up $8.7 billion, new business volume up 9% from prior year
* Expense reduction of $17 million from prior quarter
* Credit quality remains strong
* EPS growth target raised to 20%
NEW YORK, -- CIT Group Inc. (NYSE: CIT)
today reported net income of $210.4 million for the first quarter, an increase from $189.3 million last year. Diluted earnings per share were $0.98 for the quarter, up from $0.88 last year. Return on average tangible equity ("ROTE") for the quarter was 15.3% compared to 15.1% last year. The prior year earnings included a $25.5 million after tax gain on early debt redemption. Excluding this gain, the prior year diluted EPS and return on average tangible equity were $0.76 and 13.1%.
The current quarter results were marked by lower charge-offs, strong non-spread revenues and a lower effective tax rate.
Commenting on the Company's performance, Jeffrey M. Peek, Chairman and Chief Executive Officer, said: "We're off to a solid start in 2005 as evidenced by the significant progress made against our key performance metrics. Revenue growth was broad based, credit quality continued to improve, and new business volume and asset growth were up, despite the seasonality of the first quarter.
"Our sales and business development initiatives accelerated and we continued to execute on the fundamentals of our business. By actively managing our portfolio, we realized tax savings that allowed us to retain a greater portion of income earned. Further, we increased the dividend payout for our shareholders and continue to generate sufficient capital to support business growth. Finally, we added depth and talent to our leadership team.
"In all, I am pleased to report that our discipline and experience continues to deliver results in today's extremely liquid market. As a result of the strength in the business and the structural reduction in our tax rate, our earnings per share growth target has increased to 20% for 2005."
Full press release at:
http://www.cit.com/main/PressRoom/article.htm?ID=230
### Press Release ######################
----------------------------------------------------------------

News Briefs----
Google tops view; stock soars /Shares rise to $215 in after-hours action
http://netscape5.marketwatch.com/news/story.asp?guid=%7BA61C1A0
2%2DC88E%2D48F8%2D867F%2D337C5825831F%7D&siteid=netscape
Fed chief says large deficits a danger
http://www.usatoday.com/money/economy/fed/
2005-04-21-greenspan-deficits_x.htm
2030 forecast: Mostly gray
http://www.usatoday.com/news/nation/census/
2005-04-20-statepop-usat_x.htm
Tea's popularity is increasing, even in coffee-saturated Seattle
http://seattletimes.nwsource.com/html/food/2002246391_tea20.html
American Idol 4, April 20: The Last Dance
http://www.realitynewsonline.com/cgi-bin/ae.pl?mode=1&
article=article0488.art&page=1
---------------------------------------------------------------

"Gimme that Wine"
Violence as 10,000 winegrowers protest at French overproduction
http://news.independent.co.uk/europe/story.jsp?story=631593
Happily above par Golf legend Arnold Palmer neither hooks nor shanks in his wine venture
http://www.sfgate.com/cgi-bin/article.cgi?f=/c/a/
2005/04/21/WIG51C9TNM1.DTL
Athletes and wine
http://sfgate.com/cgi-bin/article.cgi?file=/c/a/
2005/04/21/WIGTDCB2GU1.DTL
Kosher Gan Eden winery in Sonoma County to close
http://www.mercurynews.com/mld/mercurynews/living/food/11440106.htm
McCrea wines don't stay on store shelves for long
http://www.thenewstribune.com/soundlife/story/4790840p-4410289c.html
Report: Vineyards faced with demand for high-end wine
http://www.napanews.com/templates/index.cfm?template=
story_full&id=FBF410B1-247A-41C8-9EB9-EC15D9DEFCC9
_____________________________________________

This Day in American History
1794- The first death penalty ban by a state was enacted by Pennsylvania. The law abolished all executions except in cases murder in the first degree. Michigan enacted a general ban on the death penalty on May 4, 1846, except in cases of treason against the state.
1802-the U.S. learned that Napoleon I of France in 1800 had secured through a secret agreement(treaty of San Ildefonso, in effect giving back territory awarded Spain by France in the Treat of Fontainebleau in 176) the return of the Louisiana territory from Spain. ( France was at war with England and believed that many British trade ships were disguised as American ships---in 1808 they would start seizing ships, considered piracy by the US). This was alarming news because the mouth of the Mississippi River was now in the hands of an aggressive power, and Americans west of the Allegheny Mountains depended on free passage and the use of the port of New Orleans to transfer their products to oceangoing ships. President Thomas Jefferson ordered Robert R. Livingston, U.S. minister to France, to buy land on the lower Mississippi for use as a port, or to secure a guarantee of free navigation. In October, Spanish officials, still in New Orleans, refused to allow Americans to use the port. This serious disruption of American commerce led Jefferson in the next year to begin negotiations for purchase of Louisiana.
1864- By Act of Congress, the phrase "In Good We Trust" began to be stamped on all U.S. coins.
1869-at noon a gunshot signaled the start of the Oklahoma land rush as thousands of settlers rushed into the territory to claim land. Under pressure from cattlemen, the federal government opened 1,900,00 acres of central Oklahoma that had been bought from the Creek and Seminole tribes. Andy Grove, former president of Intel, commented that the rush for the internet is very much like the Oklahoma Land Rush. The first one to grab the parcel of land, has rights for the rest of their life. Bill Gates was listening.
1876-in the first National League game ever played, the Boston Red Caps
( later the Braves) defeated the home town Philadelphia Athleticss,6-5. Jim O'Rourke got the first hit, and Joseph Borden, playing under the name of Josephs, was the winning pitcher.
1883 - An outbreak of tornadoes from Louisiana to Kansas claimed the lives to 200 persons. One of the tornadoes destroyed the town of Beauregard MS.
1887 -- James Norman Hall (1887-1951) born, Colfax, Iowa. American writer, best-known for the Mutiny on the Bounty (1932), coauthored with Charles Nordhoff. Hall lived in California & Tahiti. He also published poetry, children's books, short stories, and travel books.
1891- Laura Gilpin birthday, famed photographer of New Mexico, the SouthWest, and the Navaho Indian way of life.
http://www.photographydealers.com/htdocs/representedartists/
lgilpin/artistindex.html
http://ci.rio-rancho.nm.us/library/gilpin.html
http://www.sla.purdue.edu/WAAW/Palmquist/Photographers/Gilpin.htm
1898- the American gunboat Nashville, captured the Spanish ship Buena Ventura. On April 24, Spain declared that a state of war existed with the United Sates. The following day, Congress declared that a state of war had existed since April 21.
http://www.spanamwar.com/timeline.htm
http://lcweb.loc.gov/rr/record/
http://memory.loc.gov/ammem/sawhtml/sawhome.html
1913—birthday of guitarist Willie C. "Boll Weenie Bill" Moore Kinston, NC
1914- Babe Ruth made his professional pitching debut, playing for the Baltimore Orioles in his own hometown. Allowing just six hits and contributing two singles himself, Ruth shut of the Buffalo Bisons, 6-0.
1917- the William Metz Ice Company of Pittsburgh, PA, began operating equipment to ice refrigerated railroad cars. Manufactured by Thomas Wright of Jersey City, NJ, it consisted of a truck with an extension top adjustable to any position to enable ice to be placed in the upper most section of the car, making it possible for one man to do all the loading without the held of assistants. It is credited with expanding the agriculture and farming industry in the United Sates.
1920 – birthday of Hal March (Mendelson) (TV emcee: What's It For, The $64,000 Question, Laughs for Sale; actor: My Friend Irma, The Soldiers, The Imogene Coca Show, The George Burns and Gracie Allen Show; San Francisco. Died Los Angeles, Jan 19, 1970)
http://us.imdb.com/Name?March,+Hal
1921—birthday of congo/bongo drummer Candido Camero San Antonio De Los Baños Cuba
http://www.rhythmweb.com/bongo/candido.htm http://www.latinpercussion.com/candido.htm
1922-pianist Lou Stein born, Philadelphia, PA http://www.personal.psu.edu/faculty/e/w/ews3/SHJM/
SteinHausJazzMusic/LouStein.html
1922- bassist Charlie Mingus, a leader in modern jazz, was born in Arizona. He started with the traditional jazz outfits of Louis Armstrong, Kid Ory and Lionel Hampton. But by 1953, Mingus had moved to the modern camp, playing with the likes of Dizzy Gillespie and Charlie Parker. He was also justly famous for leading his own groups, and for his compositions. Mingus died of Lou Gehrig's disease in 1979.
http://www.mingusmingusmingus.com/bio/mingusbio.html
http://www.duke.edu/~rdk1/
http://webusers.siba.fi/~eonttone/mingus/
1928-birthday of trumpet player Tommy Turrentine, Pittsburgh, PA http://members.tripod.com/~hardbop/tommyt.html
1935-birthday of bass player Paul Chambers, Pittsburgh, PA http://members.tripod.com/~hardbop/chambers.html
1936 - Bob Feller made his pitching debut with the Cleveland Indians. Feller struck out 15 St. Louis Browns in his first outing. Three weeks later, he tied the American League record by striking out 17 Philadelphia Athletics.
1936- Glen Campbell was born in Billstown, Arkansas. At the age of 22, he moved to Los Angeles and began playing guitar on recording sessions. One record he is said to have played on is "Tequila" by the Champs. In 1965, Campbell took Brian Wilson's place on a tour by the Beach Boys. Two years later, he topped both the country and pop charts with "Gentle on My Mind" and "By the Time I Get to Phoenix." His other hits include "Wichita Lineman" and "Galveston." His television series, "The Glen Campbell Show," ran for 4.5 years. He plays almost fulltime in Branson, Missouri
http://www.glencampbellshow.com/
http://www.branson.net/
1937 – birthday of (John Joseph) Jack Nicholson (Academy Award-winning actor: One Flew Over the Cuckoo's Nest [1975], Terms of Endearment [1983], As Good as It Gets [1997]; Five Easy Pieces, The Shining, Batman, Broadcast News, Chinatown, Easy Rider, Prizzi's Honor, The Witches of Eastwicke, Little Shop of Horrors, A Few Good Men)
http://www.geocities.com/Hollywood/Film/3000/ http://www.evesmag.com/nicholson.htm
http://the-movie-times.com/thrsdir/actors/jnicholson.html
1939-birthday of singer Mel Carter, Cincinnati, OH
http://www.mel-carter.com/
1946 - Tex McCrary and Jinx Falkenburg arrived at WEAF radio in New York City with an entertaining morning show called, "Hi, Jinx". WEAF later became WNBC and then WFAN SportsRadio 66. This was one of the most popular radio shows in the 1940's and early 1950's. They switched over to television in the 1950's.
http://www-itg.lbl.gov/Seaborg.talks/presidents/24.html
http://www.geocities.com/Hollywood/Studio/5217/jinxbio.htm
1952--Top Hits
Wheel of Fortune - Kay Starr
Anytime - Eddie Fisher
Be My Life's Companion - The Mills Brothers
(When You Feel like You're in Love) Don't Just Stand There - Carl Smith
1956 - Elvis Presley made his Las Vegas debut at the Frontier Hotel. With "Heartbreak Hotel" at the top of the pop charts, one can imagine the excitement generated by the new 'King of rock and roll'. Even with a number one hit, Elvis was not yet well-received by the middle-aged audience. Management of the Frontier was so unimpressed, they gave Elvis his walking papers after one week of a two-week engagement. " Elvis left the building" would later be the way to get audiences to leave and stop applauding for an encore.
1959 - The Chicago White Sox took 'batting practice' against the Kansas City Athletics, 20-6. Chicago scored 11 runs in the seventh inning with only one hit, a single by Johnny Callison. The Sox got 10 walks and one hit batted. Not to be outdone in the effort, the Athletics contributed three errors.
1960--Top Hits
The Theme from "A Summer Place" - Percy Faith
Greenfields - The Brothers Four
Sweet Nothin's - Brenda Lee
He'll Have to Go - Jim Reeves
1962 - The Toronto Maple Leafs won back the Stanley Cup after 11 years. The National Hockey League champions kept Lord Stanley's cup locked up in Toronto for the next three seasons.
1967 - Randy Matson set a world outdoor record in the shot put with a toss of 71 feet, 5-1/2 inches in College Station, Texas. The shot landed in section E-83 of the grandstand, but fortunately, no one was hurt.
1968--Top Hits
Honey - Bobby Goldsboro
Cry like a Baby - The Box Tops
Lady Madonna - The Beatles
Fist City - Loretta Lynn
1970 - Tom Seaver of the New York Mets struck out 19 batters to tie a National League baseball record. He also set a record by striking out 10 batters consecutively as the 'Amazing' Mets defeated the San Diego Padres at Shea Stadium.
1970 - Henry Ross Perot, remember him, a candidate for the U.S. Presidency, did not have a good day. Perot, of Dallas, TX, reportedly lost $450 million in the stock market. 1974 - Redbone won a gold record for the single, "Come and Get Your Love". The group, playing American Indian 'swamp rock', formed in Los Angeles in 1968. Lolly and Pat Vegas, brothers, had been session musicians and worked on the "Shindig" TV show. Anthony Bellamy and Peter De Poe were also members of the group. Redbone had one other hit, "The Witch Queen of New Orleans". The top five hit, "Come and Get Your Love", was the group's second and final chart success.
1970---Earth Day
http://memory.loc.gov/ammem/today/apr22.html
1976--Top Hits
Disco Lady - Johnnie Taylor
Let Your Love Flow - Bellamy Brothers
Right Back Where We Started From - Maxine Nightingale
Drinkin' My Baby (Off My Mind) - Eddie Rabbitt
1978- Bob Marley and the Wailers performed at the One Love Peace Concert near Kingston, Jamaica. It was Marley's first appearance in his homeland since being wounded in an assassination attempt in December 1976. After the concert, Marley persuaded Prime Minister Michael Manley and Opposition Leader Edward Seaga to come on stage and shake hands.
http://www.bobmarley.com/
1980-The United States boycotted the Olympic Games by refusing to send its athletes to the Summer Olympic Games in Moscow to protest the Soviet Union's invasion of Afghanistan. At the urging of President Jimmy Carter, the U.S. Olympic Committee voted 1,604 to 797 to boycott the games. The following day, a number of athletes and coaches filed a class-action suit in the U>S. District court in Washington, DC, to block the boycott, but the suit was dismissed on May 16. The Soviet Union retaliated by boycotting the 1984 Summer Olympics in Los Angeles, CA.
1980 - A record April heat wave sent the mercury up to the 100 degree mark in Iowa.
1984--Top Hits
Against All Odds (Take a Look at Me Now) - Phil Collins
Hello - Lionel Richie
Hold Me Now - The Thompson Twins
The Yellow Rose - Johnny Lee with Lane Brody
1987 - Fifteen cities in the southeastern U.S. reported new record high temperatures for the date. The afternoon high of 96 degrees at Pensacola FL established a record for the month of April.
1989 - Twenty-seven cities in the central U.S. reported record high temperatures for the date. The high of 96 degrees at Omaha was an April record, and the high of 100 degrees at Lubbock TX equaled their record for April. Hill City KS and Liberal KS tied for honors as the hot spot in the nation with afternoon highs of 103 degrees.
1993-the museum commemorating the Holocaust, the U.S. Holocaust Memorial Museum, opened to the public in Washington, DC. The museum combined innovative multimedia displays with one of the nation's largest repositories of documentary information about the Holocaust.
http://www.ushmm.org/
1998-Top Hits
Too Close, Next
All My Life, K-Ci
Let's Ride, Montell Jordan Feat
Frozen, Madonna
You re Still The One, Shania Twain
2000-- The event which triggers the biggest mass suspension in the history of the game takes place at Comiskey Park after White Sox hurler hits Dean Palmer with a seventh inning pitch in retaliation of Jeff Weaver's plunking of Carlos Lee in the previous frame. The ensuing brawls in both the seventh and ninth innings will see the ejection of eleven participants with sixteen players, coaches and managers suspended and another nine being fined.
NBA Finals Champions This Date
1947 Philadelphia Warriors
Stanley Cup Champions This Date
1945 Toronto Maple Leafs
1962 Toronto Maple Leafs
---------------------------------------------------------------

Baseball Poem
Baseball
- from: Songs Of The Out-o'-doors
If you've never sat in the blazing sun
and prayed the gods for another run,
If you're not clean daft till the season's done
and the talk of the game is through,
If you've never joined in the bleachers' roar
at a double play or a daring score,
Don't listen to this a minute more,
this ballad is not for you!
But if the sound of the ball that's hit
or the thump of a strike in the catcher's mitt,
And the umpire's voice and the coacher's wit
are spells that hold you sure,
If you're one of the faithful, cheering throng
that follows the fate of the team along
Maybe you'll join in the swinging song,
the song of the baseball lure!
Chuck-full of glamour,
Tumult and clamor,
Sparkling with vigor and zipping with zest.
Gingery, tangy,
Flippant, and slangy,
Brimful of action and banter and jest.
Sport of the multitude--held by its joys again,
Staidest of people are nothing but boys again!
In every city or country spot,
in every corner or vacant lot,
In any old weather, cool or hot,
from earliest spring to fall,
The young and lively, old and gray
are there to join or watch the play,
The game that wields its royal sway
and keeps the land in thrall.
And if you're watching the players sweat,
down on the field where the scene is set,
You feel its ,magic and you forget your age
and your sense as well,
For the game--it turns your face to tan,
it makes a boy of the oldest man,
It turns the sane to a crazy fan
with nothing to do but yell!
Calling for muscle,
Hurry, and hustle,
Baseball's a tussle that's vivid with vim,
Heated but happy,
Peaceful but scrappy,
Everymore snappy and nevermore grim!
Sport of the multitude--every one's wild again,
Every true fan is as young as a child again.
Oh, the silence tense and the hush of doubt
with the bases full and two men out,
And the clean, sharp hit, and the rooters' shout
as the runners cross the plate,
Or the long-drawn "Ah!" as the ball soars high
and the fielder shields his sundazed eye
And waits and gathers the falling fly
as certain and as sure as fate,
Oh, the jeers, the cheers, an the throbbing thrill,
the batter's might and the pitcher's skill.
The crowd that never is wholly still
but shouting its joy or woe,
These are the things that fan the flame,
that lend their wonder to the game,
That make it glorious in its fame.
the king of all games we know!
Free of the grafter,
Lighted with laughter,
Full of the spirit of never say die!
Action is in it!
Every sharp minute,
Something is doing to capture the eye!
Then--and the reason can never be hid again--
Best of it is--that it makes you a kid again!
Published in: The Popular Magazine - April 7, 1912