Integrity Financial Groups, Murray, Utah
Bulletin Board Complaint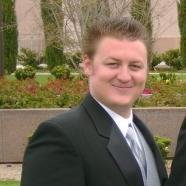 Dallin Hawkins
The Linkedin.com states the company started January, 2011; previously Hawkins was an account executive at Mazuma Capital Corp (June, 2010-December, 2010), senior account executive, Culver Capital Group (2008-2010), senior account executive, Envision Capital Group (September, 2007-August, 2008),senior account executive, Nationwide Funding, LLC (2002-September, 2007). Mr. Hawkins is very active in many LinkedIn groups seeking business from brokers and others.
This is the third complaint regarding Dallin Hawkins, Managing Director of Sales & Operations, Integrity Financial Groups, as well as his representations on Linkedin.com
From:
David Blassingame, CVLE
Managing Partner
Autoflex Leasing
558 S. Central Expr.
Richardson, TX 75080
(972) 234-0304 Ext. 227
"We contacted Integrity Financial about funding 250 vehicles for open ended 24 to 36 month leases. These were for an established car rental company operating from LAX. The customer had sent us $100,000. for initial payments and TT&L.
"Dallin asked us to send them the $100,000. as a deposit against the first payments that would be due. We didn't feel comfortable sending that amount of money. When we wouldn't send them the $100K, Dallin sort of lost it and accused my Leasing Specialist of never really having control of the deal and wasting their time. They then sent a request for a $10,000. and an agreement to sign that they could keep the $10K for their work researching the rental company and securing the funding. I wouldn't sign it so they contacted our client and convinced him to sign it. (He was short on time because he had 150 cars that were at lease end and he needed to replace them). At his insistence we released $10K of his money to them. They assured us the deal looked good and agreed to re-write the agreement to include language that the $10K becomes part of the initial payments when the deal was done.
"The deal drug on for weeks with them asking for more and more documentation, until they finally told us the deal was dead. We were never really sure they did anything on the deal for all those weeks. We returned $90,000 to our client. They kept his $10,000. They never secured any funding at all.
"After the deal was dead I checked on their addresses and licensing. One of the addressed listed was vacant and another was a coffee shop. Their business license had expired.
"You know how you just get a feeling sometimes that you're being lied to. I got that feeling early on in this deal and it never went away. They kept the clients money. I don't think he went after them for it. He eventually got his cars financed by Hyundai."
No telephone or emails or Linkedin.com messages have been returned by Dallin Hawkins to Leasing News since June 12, 2012.
http://www.linkedin.com/in/dallinhawkins
First complaint:
Integrity Financial Groups, Murray, Utah
http://leasingnews.org/archives/Jul2012/7_09.htm#bbc

[headlines]
--------------------------------------------------------------
Classified Ads--- Sales


(These ads are "free" to those seeking employment or looking
to improve their position)

California
Aggressive, competitive self-starter with vendor/direct equipment
leasing and asset-based lending experience. Success in business banking sales and financial planning.
Email: dsp559@hotmail.com | Resume


Garfield, NJ
15 years experience small to large ticket sales exp. All types of equipment industries. Vendor & direct. Self motivated. Work with leasing company or broker.
Tony Lio tonylio@optonline.net
Montgomery, AL
Individual with 10 years advertising sales exp. & 7 years insurance sales exp. Wants independent contractor situation in Alabama.
Work with leasing company or broker.

334-590-5133


E-mail: billmcneal2003@yahoo.com
Orange County, CA
20+ yrs. leasing sales/sales mgmt
Established remote office w/Lessee/Vendor following
Request Salary + commission or partnership w/direct funding source.
shermbp@gmail.com
Pittsburgh , PA
Aggressive self starter looking for leasing position w/10 plus yrs sales exp., plus banking experience

814-227-4592


mwiser500@hotmail.com
San Francisco Bay Area:
15 year Vendor Program Agreement HUNTER. Currently employed at major IT manufacturer captive supporting direct and channel sales. Must have base, commission and benefit package.
E-mail: VdrPgmBizDev@aol.com
Texas/Oklahoma
15 year lease vet looking for plact to take business.great references. all major equipment types. open to compensation. please contact if interested.
E-mail: bankingdallas@yahoo.com
Free Posting for those seeking employment in Leasing:
http://www.leasingnews.org/Classified/Jwanted/Jwanted-post.htm
All "free" categories "job wanted" ads:http://www.leasingnews.org/Classified/Jwanted/Jwanted.htm


John Kenny Receivables Management


• End of Lease Negotiations & Enforcement• Fraud Investigations
• Credit Investigations • Asset Searches
• Skip-tracing • Third-party Commercial Collections


john@jkrmdirect.com | ph 315-866-1167| www.jkrmdirect.com
(Leasing News provides this ad as a trade for investigations
and background information provided by John Kenny)


[headlines]
--------------------------------------------------------------
Sheldon Player/Equipment Aquisition Resources
Typo in Lease Spawns Major Litigation
by Tom McCurnin, Esq.
Barton, Klugman & Oetting
Los Angeles, California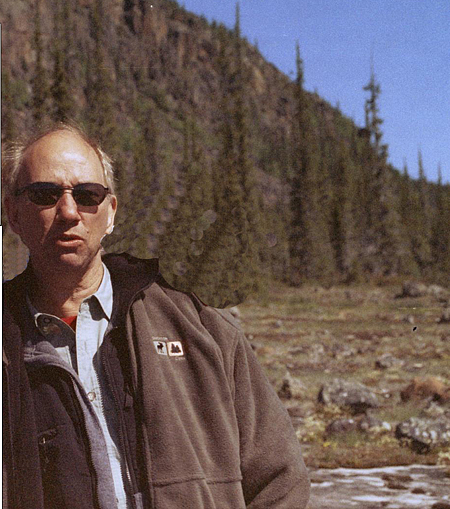 Sheldon Player, Founder, Equipment Acquisition Resources
(Last seen in Wyoming)
Sheldon Player's Ponzi Scheme Spawns More Litigation—
This Time Over a Typo in a Lease.
Court of Appeals Holds Typo Can Be Reformed
But Without
Prejudice to Other Creditors of EAR
Sheldon Player's Ponzi scheme caused millions of dollars of damage for dozens of leasing companies. To add insult to injury, one leasing company allowed a typo to sneak into five documents, causing millions of dollars of further losses and litigation costs.
Just when you thought the dust had settled, Equipment Acquisition Resources ("EAR") is back in the news. This time two different leasing companies are fighting over the wreckage, based on a typo in a lease. The case is In re: Equipment Acquisition Resources Inc., 2012 WL 3217640 (7th Cir. 2012).
Alliance Commercial Capital wrote five leases to EAR, and secured the same with a UCC-1 filed in Illinois. Alliance assigned the leases to Republic Bank of Chicago. Republic and EAR amended the leases, providing that EAR would pay down part of the leases (approximately $4.6 million), EAR would give a blanket security interest in all its assets to Republic, and Republic would forebear on claims it had against EAR. Sounds like a typical work out agreement.
Somebody at Republic Bank had a bad hair day, as there was a typo in the amendment which instead of granting Republic Bank a blanket lien on EAR's assets, it granted the Republic Bank a blanket lien on the Republic Bank's assets. (1)
EAR filed Bankruptcy. Because of the nature of the company, William Brandt was appointed Plan Administer and he proceeded to file bankruptcy lawsuits, called adversary actions, against anyone and everyone, to try to collect something for the creditors. One of those suits was against Republic Bank to deem that the five leases were unsecured. Another of those suits was against some accountants which had allegedly cooked the books.
Brandt and Republic Bank agreed to resolve the suit by essentially reforming the grant of the security interest to make read as intended, that EAR was granting a security interest to Republic Bank. EAR agreed to prosecute the accountant lawsuit and share the proceeds with Republic Bank. That settlement agreement was placed before the Bankruptcy Court for approval.
All of EAR's assets were sold, and First Republic and most of EAR's creditors engaged in a protracted State Court lawsuit to divide those assets, including First Premier Capital.
First Premier Capital objected to the settlement on three grounds: (1) Republic Bank could not retroactively reform a fatal defect in the earlier lease amendment; (2) Republic Bank was attempting to bolster its case in the Cook County Litigation in violation of Brandt's duty to EAR's creditors; and (3) the Settlement Motion did not provide an analysis indicating that the settlement was in the best interests of the creditors.
However, the Bankruptcy Court threw a bone to First Premier Capital holding that "it is without prejudice to any of the contentions the parties may raise in other litigation in other [jurisdictions] in which the state or some other court may take a different view whether or not the amendments could be appropriately reformed,"
On appeal, the Court of Appeals affirmed. It was really a case of no harm, no foul. Since all the assets are tied up in the Cook County lawsuit, and none of the parties are bound by the Bankruptcy Court's ruling, First Premier's appeal was tossed out.
Lessons for the leasing profession are obvious here. That single typo spawned a Bankruptcy Court case, a District Court Appeal, and finally an appeal to the 7th Circuit for a half dozen law firms, and we don't know who might ultimately win, because the litigation isn't over yet.
So the lesson is: Read your documents. If it gets confusing, and it often does, then go old school and have two people go to a conference room and physically read the documents to each other aloud.
There is simply no excuse for this typo in a deal this large.
Tom McCurnin
Barton, Klugman & Oetting
Los Angeles, California
email: tmccurnin@bkolaw.com
Voice: (213) 621-4000
Fax (213) 625-1832
Visit our Web Site at www.bkolaw.com

(1) Typo error:
http://leasingnews.org/PDF/EARTypo.pdf
Case:
http://leasingnews.org/PDF/EAROpinion.pdf
Previous Tom McCurnin Articles:
http://www.leasingnews.org/Conscious-Top%20Stories/leasing_cases.html
Equipment Acquisition Resources -Busted!
http://www.leasingnews.org/Conscious-Top%20Stories/Sheldon_Player.htm
[headlines]
--------------------------------------------------------------
New Hires---Promotions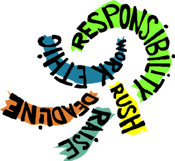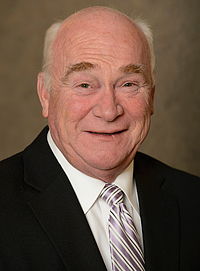 Tom Barber has joined EverBank Commercial Finance, the equipment financing and asset-based lending subsidiary of EverBank and EverBank Financial Corp (NYSE: EVER),Parsippany, New Jersey as head of a new golf equipment finance specialty industrial group. "Mr. Barber has over 30 years of experience in the leasing and equipment finance industry. While at TCF Equipment Finance, Inc., he built a successful golf financing practice as Vice President of Sales and National Account Manager in the company's golf equipment division. Previously, he held senior business development and leasing management positions with Northland Capital Financial Services, GreatAmerica Leasing, Copelco Capital, LeaseAmerica and GE Capital."

Joining Mr. Barber from TCF will be Adam Stout, Matt Stangl and John Michel, sales professionals with deep, long-term relationships with the major golf equipment manufacturers and distributors in the U.S. market." Previously hew as vice-president national account manager, Golf Division, TCF Equipment Finance (September, 2011-July, 2012), VP sales golf, VGMFS (May, 2005-December, 2011), VP new business development, Copelco Capital (1997-2001)
http://www.linkedin.com/pub/tom-barber/7/bab/456
Sandy Bernadino-Graydus has joined LEAF Commercial Capital as Director of Operations and Sales Administration, Philadelphia, Pennsylvania. Previously she was with Canon Financial Services, joining the firm in 1994, outside sales manager 1999-2000, dealer service manager, 1998, dealer service representative until 1997, and rising to director of Operations in 2008 from director of client services in 2005, involved as director of subsidiary leasing in 2000. She was security supervisor, Spectaguard (1985-1995), residual sales supervisor, Master Lease Division of Tokai Financial Services (1989-1994) where she worked with Miles Herman, who is president and COO of LEAF. West Chester University of Pennsylvania BA, Business Management (1984 – 1988)
http://www.linkedin.com/in/sbernardino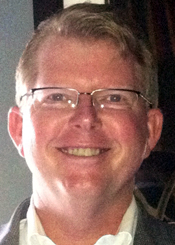 Dan Darbor hired as Midwest region sales manager for Union Leasing, out of the greater Chicago area. Previously he was vice president new business development, Donlen (January, 2006-July,2012), regional sales manager, Wheel's Inc (August, 1999-January, 2006), vice-president, NationsBank Leasing (March, 1994-August, 1999), regional sales manager, GE Capital (January, 1982-August, 1996). Presidents Club, Donlen, exceeding goals and objectives, 2011, 2010,2009, 2007, sales members of the Year, Wheels, exceptional sales meeting goals and objectives, 2001,2002, 2003,2004,2006. Hope College (1975 – 1979, Coursework Bachelor of Science Degree, Business Administration.
http://www.linkedin.com/profile/view?id=37533775&locale=en_US&trk=tyah2
Robin Feldman hired as "as vice president, Lease Originations for ATEL Leasing in New York. She joins ATEL with over 20 years of commercial financing sales experience; including four years managing Microsoft's Enterprise Financing program which provides structured finance solutions to Fortune 500 customers. Prior to Microsoft, she spent 15 years as a lease originator for companies such as CIT, National City and Mellon US Leasing where she was a top sales producer completing over $400 million in origination volume. "ATEL Leasing has entered a new era, in which we have increased capital and liquidity and a charter to significantly grow the business over the next five years. This has enabled us to attract top industry sales talent like Robin Feldman. We are confident Robin will be a top producer for ATEL for years to come," commented Ken Fosina, executive vice president, ATEL Leasing.
Richard M. Finn has joined Nations Equipment Finance as SVP, Midwest sales. In this role, he will be responsible for NEF's direct origination activities including loan and lease products. Finn is a 35 year veteran of the commercial finance and leasing industry. His background includes pricing and structuring, large ticket origination and sales management. He held prior positions with Cargill Leasing as region manager, Boeing Capital as managing director Midwest region and GE Capital as SVP Corporate Lending. "Over his 35 year career, he has been instrumental in developing new leasing and lending relationships throughout the Midwest and fostering existing ones," commented Phil Carlson, president and CEO of NEF. "Many of us worked with Rich during his years at GE Capital and we look forward to collaborating with him again as we build and grow NEF."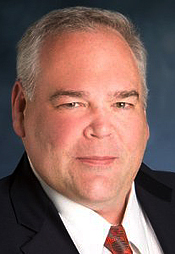 Larry LaCroix was promoted to senior vice president and group manager in Bridge Bank, San José, California. He joined the bank in 2008. Previously he was CEO, CeltSoft (August, 2004-October,2008), CEO & Founder, CS Capital Solutions (December, 2006-August,2008), Sr. Vice President and Receivables Capital Management Division Manager, sun Trust Bank (March, 1989-August, 2004), Quinnipiac University - School of Business BS, Economics (1978 – 1983).
http://www.linkedin.com/pub/larry-lacroix/3/161/999


Pat Mancuso appointed public sector financial solutions manager for NetAPP, Vienna, Virginia. Previously he was sales manager, Oracle Finance (February, 2008-August, 2012), AVP, sales manager, Sun Trust Mortgage (August, 12006-February, 2008), regional sales manager, Network Access Solutions (1999-2002), business development, Proxicom (1996-1998). Middlebury College BA, Political Science (September, 1986 – May, 1990), Activities and Societies: Delta Upsilon Fraternity, Phillips Andover Academy (1985 –1986), Ridgewood High School (1982–1985).
http://www.linkedin.com/in/pmancuso
John Michel named Business Development Manager, EverBank Golf Finance; Location: Waterloo, Iowa Area. Previously hew as account manager VGM Financial Services (August, 2011-August, 2012), sales associate, VGM Financial Services (December, 2007-July, 2011), PJ Boatwright intern, Iowa Golf Association (2005-2006), University of Northern Iowa BA, Finance (2000 – 2004).
http://www.linkedin.com/pub/john-michel/12/6a7/a25

Stuart Papavassiliou now freelance editor <stuart.papavassiliou@gmail.com>.
Previously he was Xander Media Group, Director of Editorial Content (Monitor, Inc. (February, 2002-August,2012), director of Editorial content, Xander Media Group (February, 2002-August, 2012), senior editor, ABF Journal (2002-2011), Program Leader, Landmark Education (1993-2010),relationship manager, Chase Manhattan Trust Company of Pennsylvania (December, 1998-November,2001), trust officer, AVP, PNC Bank (1988-1998). Board Chairman End Violence (2010 – 2011) Bryn Mawr, PA. Indiana University Bloomington Bachelor of Music, Voice Performance (1977 – 1982) Voice pupil of Jean Deis and Reri Grist-Graduated with Academic Distinction; Activities and Societies: National Merit Scholar, High School for the Performing & Visual Arts (1974– 1977). Landmark Education
http://www.linkedin.com/pub/stuart-papavassiliou/0/676/588
Ignacio Sanchez is now at TA Equipment Finance, Inc., Santa Ana, California, involved in business development. Previously he was at TriStar Capital, LLC (September, 1998-October, 2011, sales manager, Balboa Capital, (1990-1998).CSUF, San Diego State University-California State University.
http://www.linkedin.com/pub/ignacio-sanchez/11/3b4/b81

Matt Stangl has joined as Business Development Manager at EverBank Commercial Finance, Golf Equipment Finance, location, Waterloo, Iowa Area. Previously he was business development officer, golf division, TCF Equipment Finance (January, 2008-July, 2012), sales, VGM Financial Services (2009-2010), sales associates, golf division, TCF Equipment Finance (March, 2006-December, 2008). University of Northern Iowa B.A., Finance (2001 – 2005).
http://www.linkedin.com/pub/matt-stangl/11/765/7b3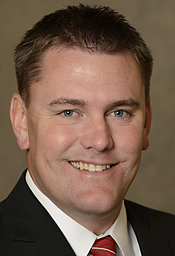 Adam Stout has joined as Business Development Manager at EverBank Commercial Finance, location: Greater Salt Lake City Area. Previously he was sales, golf division, TCF Equipment Finance (February, 2007-August, 2012), assistant vice president, Iowa State Bank (October, 2002-Feburayr, 2007), loan officer, Earlham Savings Bank (February, 2001-October, 2002) Simpson College BA, Business Management (1998 – 2002).
http://www.linkedin.com/pub/adam-stout/b/66a/603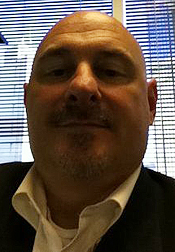 Lee Shodiss was promoted to executive vice president and manager of the new Capital Finance division of Bridge Bank, San José, California, formally known as the Bridge Capital Finance Group. He "... joined Bridge Bank in 2002 as senior portfolio manager in the Bridge Capital Finance Group, and was subsequently promoted to group manager in 2005." Previously he was senior vice president, manager, silicon Valley Bank (1994-July, 2002), officer, Concord growth Corporation (1990-1994). University of California, Irvine Economics, Social Sciences (1983 – 1987), University of California, Irvine BA, Economics (1983 – 1986).
http://www.linkedin.com/pub/lee-shodiss/11/389/4a5

[headlines]
--------------------------------------------------------------
Last Week 30 Day - 25% Off Summer Special Offer
25% Off regular rate below plus 30 day run
Help Wanted Web Ad New Programs
Classified Ad Section

21 days in a row:
$595 four lines (a space is a line)
($40 each additional line or space)
All you need do is send us the copy or the position description you want to fulfill and we do the rest. We will design the ad with the idea to fit you budget best, as well as recommend a "click to a web page" or seprate full page job description. Lines and spaces determine the price of the "help wanted ad" as the Logo is free as well as company description at the bottom of the ad (not to exceed the number of lines of the ad.) Also free: click to a click to a web site or a full description of the position.

Ads are placed in the "Help Wanted' section by category, alphabetical, with the ad with the most lines first in the group. They appear on the web site and in each news edition at the top, not in flash, but in separate news editions. (The "help wanted" top ad are changed in each news edition in sequence with other "help wanted" ads, mostly in a chronological basis.) The ad always appears in the classified help wanted section in each news edition, plus remains on the web site, even when it appears at the top of the headlines.
Most readers scroll the newsletter, or those directly interested in classified, will click on the headline and go direct to the news edition classified help wanted section, or click on the web site, and go to it at this site.
Leasing News reserves the right to refuse advertising, particularly to a company that has appeared in the complaint bulletin board
[headlines]
--------------------------------------------------------------
Debt Collector sends Collection Letter to
Debtor's Employment, Creates Class Action Suit
by Tom McCurnin, Esq.
Barton, Klugman & Oetting
Los Angeles, California

Tom McCurnin
File this one under the heading,
"What In The World Were They Thinking?"

Debt Collector Creates Class Action By Sending Letter to Debtor's Employer; Collector's Supervisor Compounds the Mistake By Not Having Policies in Place.

A debt collector sent a collection letter to a debtor to the debtor's place of employment addressed substantially as follows:

Catherine Evon
PERSONAL AND CONFIDENTIAL
C/O Homeq Servicing
4837 Watt Ave # 100
North Highlands CA, 95660
To add insult to injury, the collector put the letter in a window style envelop and directly below the address, had the creditor's name and balance information. The employer's mail room opened the envelope, as is their policy, and routed it to the debtor, but not before it was read by several inquisitive employees.
Now, we can all probably roll our eyes over this and try to explain this action by the assumption that it was just an aggressive dumb collector who couldn't find the debtor and sent out this letter in a one-time genuine and honest attempt to locate the debtor.
No, actually, the collector was an employee of a law firm and the lawyer actually signed the letter. And it gets worse. According to the appellate decision, the lawyer instituted this as a standard practice, even though the lawyer had her home address. He sent the letter to the employer just to, well, mess with the debtor. But wait—there's more—and it gets worse. The lawyer did this all the time and there were 262 instances of sending collection letters just like this one, to debtor's place of employment where he knew the borrower's home address.
The debtor, Catherine Evon sued for damages and for a class action.
The firm was helped out by a friendly District Court Judge, who found that that Evon owed the debt (and granted summary judgment in favor of the creditor) and Evon's class action was likewise thrown out. Evon appealed.
On appeal, the Ninth Circuit reinstated the case, and basically gave the debtor a complete victory, reinstating her class action, giving her attorney fees, and replacing the trial judge.
First, the Ninth Circuit held that one may not send a collection letter to an employer, even if it is marked "personal and confidential." See Fair Debt Collection Practices Act 15 U.S.C. § 1692(a). This is pretty basic. By the way, putting "personal and confidential" on the envelope doesn't work. The statute's comments point out the opposite, that sending such letters might per se indicate that the letter was a collection letter. Staff Commentary on the Fair Debt Collection Practices Act, 53 FR 50097-02, 1988 WL 269068 (1988), Principal Revision 7.
Second, the Ninth Circuit found that the law firm sent similar letters to 262 people. Thus, this case qualified for a class action. The group was numerous, the claims were typical and common, and the lawyer his client were adequate representatives for the class.
Third, the lawyer tried to argue that the letter was an honest mistake. This was hard to do, since he was a collection lawyer with 25 years' experience. To be eligible for the bona fide error defense, the lawyer would have to show that (1) he violated the FDCPA unintentionally; (2) the violation resulted from a bona fide error; and (3) he maintained procedures reasonably adapted to avoid the violation. In a clear shot to the lawyer, the Ninth Circuit stated,
"The record is clear that Mickell intentionally sent letters to the workplaces of putative class members and that he had no procedures in place to discern a debtor's consent prior to sending the letters"
Thus, the Ninth Circuit found the lawyer guilty, and to add insult ordered the lower court to certify a class action against him, and ordered the lower court to consider an attorney fee request of over $90,000! Given the trial judge's over-zealous passion for the defense, the Court reassigned the case to another judge.
The case is Evon v. Law Offices of Sidney Mickel, 2012 WL 3104620 (9th Cir. 2012).
The lessons for the equipment lessor are twofold. The first is obvious—Don't send collection letters to the debtor's place of business--period. If you believe that you have permission to do so, make sure that this permission is in writing.
The second lesson is a bit more subtle. Mistakes happen. Every collection shop or lease servicer should have company-wide policies in place written by someone who knows the FDCPA, and the company should use them and conduct training classes.
It is important to note that the bona fide mistake defense is in play, only if the company has policies and uses them. The fact that a company has policies in place and uses them often carries the day.
So, at the end of the day, if you have written policies and one of your collectors is a loose cannon, you can throw him/her under the bus while saving the company thousands in defense costs.
Tom McCurnin
Barton, Klugman & Oetting
Los Angeles, California
email: tmccurnin@bkolaw.com
Voice: (213) 621-4000
Fax (213) 625-1832
Visit our Web Site at www.bkolaw.com
CASE
http://leasingnews.org/PDF/FairDebtCollectionPractices.pdf
Previous Tom McCurnin Articles:
http://www.leasingnews.org/Conscious-Top%20Stories/leasing_cases.html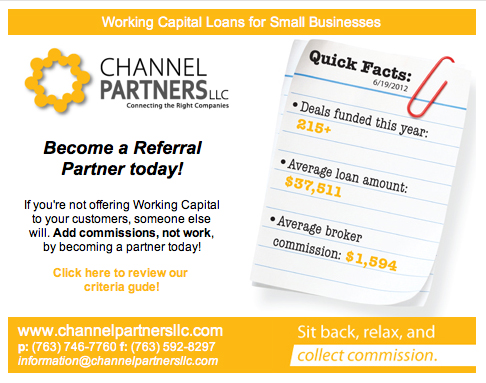 [headlines]
--------------------------------------------------------------
WHY I BECAME A CLP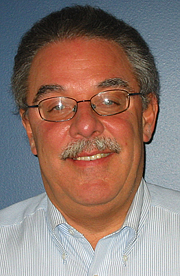 Larry LaChance, CLP
President-Bankers Capital-Northborough, MA

I look back at when I entered into the Leasing Industry almost 30 years ago. I, like most people, fell into this industry by accident. I graduated from high school and went directly into business for myself because at that time I had an opportunity to make more money being self employed than from going to college for four years and getting a job. The experience and exposure you get in business is invaluable and it is something you don't get in High School or College. They don't teach Leasing or how to be successful in business in high school or College. In my endeavors to get rich at an early age, I entered into the Automobile Leasing Industry by answering an ad. That only lasted for nine months. As a result of that short experience, I then joined an independent Equipment Leasing company back in 1984. I was soon a partner in that company and we had a great run until most partners see things differently. We decided to get a corporate divorce in 1990 and I started all over again. Somehow this industry grows on you once you are in it.
During those first 6 years in the industry, I saw how valuable getting involved with the Industry Associations were and going to the annual conferences were. This business is all about relationships and the people you know. You will never be successful in this Industry by doing it yourself and hibernating in a cave.

Back in the 90's, as a member of the United Association of Equipment Leasing ((UAEL) (now the National Equipment Finance Association)), I attended all the annual conferences. The CLP course and designation was becoming more pronounced and recognized. Johnnie Johnson was the CLP at that time who was conducting the classes and the exams. I had been actively running an independent Leasing company for the last 10-15 years and I said to myself, do I really need this? I thought I knew most everything the course taught because I lived and breathed it every day. I also figured if I did take the test, I would pass it.
I also noticed that there was no other recognition or designation in the Industry for those who knew everything that it took to pass the CLP exam. I have always been up for a challenge and I had to know if I wanted to be the "Best of the Best in Leasing," I had to have my CLP designation. So one year the UAEL annual conference was to be held in Las Vegas, so that was the year I decided I would extend my stay at the conference and take the test. I'm glad I did. It was the first time I really had ever taken a standardized test since I never went to college or took SAT's. It was a little challenging because of the time constraints of each module. The only advice I would give to anyone considering taking the exam is to study all the areas you're not proficient in and then just do it. You will either know the answers or you won't. You won't pass by guessing.
Passing the CLP is like getting your doctorate in your profession after you have proven yourself. I always wondered how you could get all those Bachelor's, Master's and Doctorate degrees in College in an area of study BEFORE you have even gotten a job in that profession and proven yourself. The CLP designation is more than just a pin or a plague on your wall. It shows that you have proven that you're Certified as the Best of the Best in Leasing. That is how I answer the question: What does CLP stand for?
The CLP designation won't make you any more money the day after you take the test. What it will do is put you in a higher esteem with your peers within the Industry. CLP's know the difference between those that are and those that aren't.
Anyone in this industry can call themselves a Leasing Professional, but only a small few can say they are a Certified Leasing Professional. Would you want to invest your money and future retirement with any financial planner or do you think you might have better success with a Certified Financial Planner? Ask your customers that and see if you win over a transaction or two over your competition.
Previous Why I became a CLP
http://www.leasingnews.org/CLP/Index.htm

Leasing Association 2012 Conferences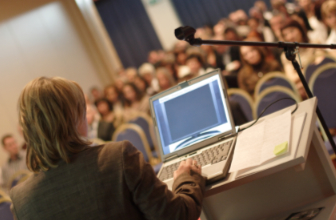 ---
2012 Naelb Eastern Regional Meeting
September 7-8
Baltimore, Maryland
Westin Baltimore Washington Airport Hotel

Linda P. Kester
2012 NAELB Eastern Regional Meeting Chair
Institute for Personal Development
Schedule includes:
How to Get Your Deal to the Top of the Pile
Bill Baskerville, Team Funding Solutions
Kim Baughman, First Federal Leasing
Dwight Galloway, CLP, RLC Funding
The Secret to Working with Local Banks
Marketing with LinkedIn, Facebook & Twitter [CLP-CPE Credit]
Finding Leads in a Difficult Economy
Presented by Linda Kester, Institute for Personal Development
Full Schedule:
http://www.naelb.org/displaycommon.cfm?an=1&subarticlenbr=291

NAELB Regional Meeting Exhibitors:
360 Equipment Finance
Amerisource Funding, Inc.
Axis Capital, Inc.
Bankers Capital
Blue Bridge Financial, LLC
Bryn Mawr Funding
BSB Leasing, Inc.
Channel Partners, LLC
CLP Foundation
Dakota Financial, LLC
Financial Pacific Leasing, LLC
First Lease, Inc.
Maxim Commercial Capital, LLC
Merchant Cash and Capital, LLC
MicroBilt Corporation
On Deck Capital
Pacific Western Equipment Finance
Pawnee Leasing Corporation
Preferred Business Solutions
RLC Funding, a Division of Navitas Lease Corp.
Stalwart Contract Finance, LLC
TEAM Funding Solutions
TimePayment Corporation
TruckLend.com
Registration:
https://www.paymyassociation.com/displayemailforms.cfm?SessionId=EBCE357E-C299-4734461C6EAFFE7153C4&emailformnbr=177958&event=381180
Hotel Reservations Available
https://www.starwoodmeeting.com/StarGroupsWeb/booking/reservation?id=1205167547&key=426B6


---
September 12-14, 2012
Canadian Finance & Leasing Association Conference
The Westin Calgary
Calgary, Canada
General Information
http://www.cfla-acfl.ca/wp-content/uploads/2011/12/Conference2012-General_Info.pdf
Exhibitor Information:
http://www.cfla-acfl.ca/2012/05/10/become-an-exhibitor-cfla-conference-21012/
---
September 13—15
Funding Symposium
Rennaisance Washington, DC Dupont Circle Hotel
1143 New Hampshire Avenue, NW
Washington, DC 20037-1522
Major General William D. Wofford, The Adjutant General, Arkansas National Guard, will speak at NEFA's Funding Symposium in Washington, DC, Friday, September 14, 2012.

General Wofford will speak about the issues facing active duty military service members and their families both during deployment and upon their return, as well as the benefits to businesses of hiring veterans.

Kyle Gilliam, CLP, President of Arvest Equipment Finance, and a Member of the Board of Directors of NEFA, said "Having had the pleasure of serving on Major General William Wofford's Air Guard Staff, I know his experiences as the acting Adjutant General for the State of Arkansas will provide a great amount of clarity in regards to issues facing today's veterans and their families." Gilliam retired from the Arkansas Air National Guard in 2011 after 27 years of service.
Chairperson for 2012 Funding Symposium
Lori A. Dean, CLP,
VP, Equipment Finance Operation Manager
Arvest Equipment FinanceSpeakers
Speakers
Andy Alper
Frandzel, Robins, Bloom & Csato
Barry Marks
Marks & Weinberg, P.C.
Dwight Galloway
RLC Funding a Division of Navitas Lease Corp
Eric Myers
TAB Bank
Frank Peretore
Peretore & Peretore, P.C.
Geoff Peters
Weltman, Weinberg & Reis Co., L.P.A.
Joe Leonard
Oakmont Capital Services
Roxana Safranek
LeaseTeam, Inc.
Skip Wehner
Pinnacle Capital
Terey Jennings
Financial Pacific Leasing, LLC
Registration:
https://m360.nefassociation.org/event/registration/login.aspx?eventID=41686
Exhibitors

Allegiant Partners Inc
Bank of the West
Bryn Mawr Funding
Boston Financial & Equity Corporation Capital Access Network, Inc.
Channel Partners, LLC
CLP Foundation
Dakota Financial, LLC
Diversified Lenders, Inc.
ECS Financial Services, Inc.
EquipmentEngine Financial Services Company, LLC
Financial Pacific Leasing, LLC
Great American Insurance
GreatAmerica Portfolio Services Group, LLC
LeaseTeam, Inc.
Maxim Commercial Capital, LLC
Monitor Daily
NEFA Newsline
On Deck Capital
PacTrust Bank Equipment Finance
Pawnee Leasing Coporation
Quiktrak, Inc.
RLC Funding
RTR Services, Inc.
TAB Bank
Varilease Financial, Inc.
More about Exhibitors:
http://nefassociation.org/displaycommon.cfm?an=1&subarticlenbr=200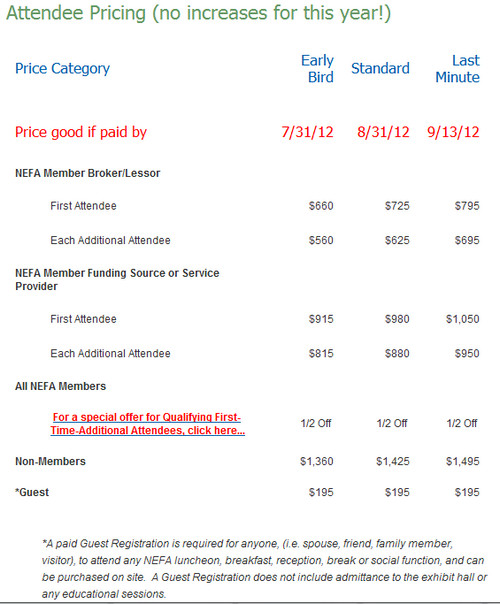 ---

October 21-23
ELFA 51st Annual Convention
JW Marriott Desert Springs
Palm Desert, California
Keynote Speakers
THE HONORABLE SHEILA C. BAIR
19th Chairman of the Federal Deposit Insurance Corporation
RUSSELL G. GOLDEN
Member, Financial Accounting Standards Board
SCOTT DEMING
Expert in Branding and Marketing
Convention Brochure, Register, Community Service Projects
http://www.elfaonline.org/Events/2012/AC/
•Monday, September 17, 2012: Last day to receive the special ELFA convention rate for your accommodations at the JW Marriott Desert Springs.
•Tuesday, October 9, 2012: Last day for mail-in and online registrations. After this date registrations can be made on-site. Please note: There are no refunds of registration fees after this date.

---
November 4-5
2012 Expo NJ Super Regional Meeting
Teaneck Marriott at Glenpointe
---
November 7 - 9, 2012
32nd Annual Fall Conference
Hilton La Jolla Torrey Pines
La Jolla, California


---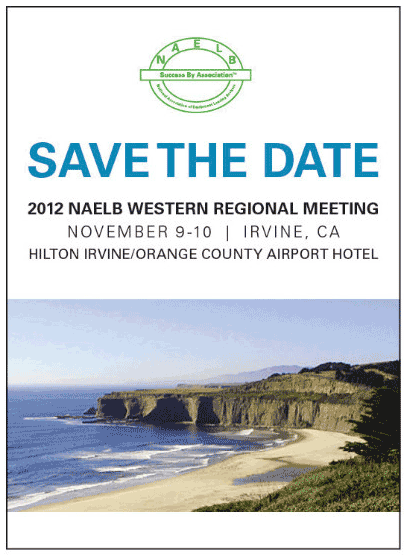 ---

November 14-16
67th Commercial Finance Conference
JW Marriott Hotel
Phoenix, Arizona
---
April 18-20, 2013
Annual Conference
Las Vegas, Nevada

-------------------------------------------------------------------
To view Leasing Association Events-Meetings Open to All, please click here.