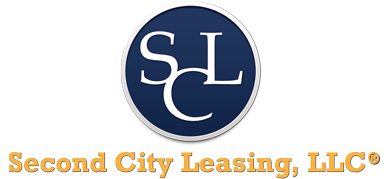 Collector, Atlanta, GA

Experienced, calling 11-90 day delinquent customers, assisting Asset Re-marketer with delinquency reporting, weekly reporting to home office.
Sales, Chicago, Atlanta
Work out of main office and satellite. Heavy phone sales calling on both independent dealers and end users (cold/warm calling), marketing, weekly reporting to management. Outside territorial salespeople will also be considered.
Contact: Michael Testa 312-881-3133 mtesta@secondcityleasing.com


www.secondcityleasing.com
Financing for Commercial Truck & Trailer, Exotic, High Line, Vintage & Classic Automobiles, Taxi, Livery & Paratransit


Wednesday, August 13, 2014


Today's Equipment Leasing Headlines
Robin McLaurin Williams
July 21, 1951 ---August 11, 2014
Classified Ads---Senior Management
Loans and Leases Hit Highest Since SNL Financial
Started Tracking/Bank Earnings Hit 2nd-Highest Level
Community Banks Loan Growth Modest, But Positive
SNL Financial Report
Element Delivers $0.14 of Free Operating Cash Flow EPS in Q2
on $4.1 billion of Earning Assets
Leasing Industry Ads---Help Wanted
Sales Makes it Happen by Steve Chriest
Myth of the Sales Personality
The Good Guys: Companies who notify lessee in advance
of lease expiration
Twelve Attorneys Against Evergreen Abuse
Bottled Water Comes From the Most Drought-Ridden
Places in the Country
The Death of Watching Live TV in One Chart
by Davie Smith, businessinsider.com
German Shepherd
Marin County, California Adopt-a-Dog
Collector/Collections/Consultant/Communications
Classified ads—
News Briefs---
Hawaii Escapes Major Hurricane Damage
Flood aftermath continues: Most highways into Detroit still impassable;
cities declare emergencies
Cervus Equipment Completes Acquisition of Peterbilt Ontario Truck Centres
SDG&E Becomes First Utility to Test Drones
Postal Service loses $2 billion in second quarter
Exploiting the ISIS Vulnerabilities in Iraq
Robin Williams: 6 Great Clips from His Best Movies
Broker/Funder/Industry Lists | Features (writer's columns)
Top Ten Stories Chosen by Readers | Top Stories last six months
www.leasingcomplaints.com (Be Careful of Doing Business)
www.evergreenleasixngnews.org
Leasing News Icon for Android Mobile Device

You May have Missed---
SparkPeople--Live Healthier and Longer
Poem
Sports Briefs---
California Nuts Brief---
"Gimme that Wine"
This Day in American History
SuDoku
Daily Puzzle
GasBuddy
Weather, USA or specific area
Traffic Live----

######## surrounding the article denotes it is a "press release" and was not written by Leasing News nor information verified, but from the source noted. When an article is signed by the writer, it is considered a "by line." It reflects the opinion and research of the writer.

Please send to a colleague and ask them to subscribe to our news
editor or bookmark us (www.leasingnews.org) as each news edition
appears on our web site.

[headlines]
--------------------------------------------------------------

Robin McLaurin Williams
July 21, 1951 ---August 11, 2014
Comedian, actor, entertainer, perhaps best known for "Mork and Mindy (1978-1982)," "Mrs. Doubtfire," "Dead Poets Society, " "Good Morning, Viet Nam," was born July 21, 1951, Chicago, Illinois. Trained in acting at Julliard with roommate Christopher Reeve, Williams has taken risks and shown range in films, winning the Best Supporting Actor Oscar for "Good Will Hunting" (1997, with Matt Damon & Ben Affleck). He has also won six Golden Globe Awards, two Screen Actors Awards, a Grammy Award, and was a long time bicycle rider and well-known World Wide Web surfer (before Facebook, Instagram, Twitter).
http://www.robinwilliams.com/
https://www.facebook.com/RobinWilliams
[headlines]
--------------------------------------------------------------
Classified Ads---Senior Management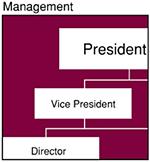 (These ads are "free" to those seeking employment
or looking to improve their position)
Boston, Mass.
Accomplished Sales & Relationship Management Professional with business development experience in the financial services industry. Recognized by market leaders as industry expert in Professional Practice financing, as well as Residential Mortgage Lending. Keen insight and understanding of transaction process and financial requirements of customer. Proven record of exceeding sales goals. deb.harold@hotmail.com
Work Remotely
Business Development - Are you looking to enter/increase your Healthcare lending? Let me identify and qualify healthcare (all verticals) vendors, distributors, and end users who utilize leasing/financing as a tool to sell equipment for you. Many years experience - contact Mitchell Utz at mitutz@msn.com or
(215) 460-4483.
Free Posting for those seeking employment in Leasing:
http://www.leasingnews.org/Classified/Jwanted/Jwanted-post.htm
All "free" categories "job wanted" ads:
http://www.leasingnews.org/Classified/Jwanted/Jwanted.htm


[headlines]
--------------------------------------------------------------
Loans and Leases Hit Highest Since SNL Financial
Started Tracking/Bank Earnings Hit 2nd-Highest Level

By Maria Tor and Salman Aleem Khan
Bank industry earnings continued to climb in the second quarter of 2014.
Loans and leases held by the banking industry, including those held for sale, exceeded $8 trillion for the first time since SNL began tracking the data point in 1991. Loans rose to $8.109 trillion at June 30 from $7.930 trillion at March 31.
Net income among U.S. banks and thrifts reached $40.24 billion in the second quarter, marking the second-highest quarterly level for the industry since SNL began tracking net income in 1991, according to the initial release of banks' regulatory financial data for the three months ending June 30.
This was only surpassed by the first quarter of 2013, when net income totaled $40.36 billion for banks. The third most profitable period was the final quarter of 2006, in the tail-end of the mortgage and real estate boom, when net income hit $40.21 billion.
SNL's data, which is not adjusted for inflation, is based on financial results reported by banks in call reports filed with regulators. Results prior to 2012 include data filed in thrift financial reports. Some banks may amend their results in the weeks leading up to the FDIC's official release of its quarterly banking profile.
Net interest income grew to $105.50 billion during the period ending June 30 from $104.18 billion in the prior quarter and $103.73 billion in the year-ago quarter, while noninterest income increased to $63.49 billion in the second quarter from $59.52 billion in the prior quarter. Noninterest income dropped, however, compared to the year-ago quarter's total of $67.17 billion.
The bank industry's bottom line was also aided by a dwindling provision for loan losses. The aggregate provision for loan and lease losses fell to $6.59 billion in the second quarter from $7.61 billion in the prior quarter and $8.53 billion in the year-ago quarter. Total noninterest expense, on other hand, rose to $104.91 billion from $102.22 billion in the first quarter, while declining compared to the year-ago level of $106.54 billion.
[headlines]
--------------------------------------------------------------
Community Banks Loan Growth Modest, But Positive
SNL Financial Report
By Ken McCarthy and Robin Majumdar
After a dismal first quarter in which loan growth was essentially flat, even the relatively small increase experienced in the second quarter could lead to "upbeat attitudes" in some regions around the U.S.
Median second-quarter loan growth among commercial banks with less than $10 billion in assets, when compared with the previous quarter, came in at 2.28%, an SNL analysis of regulatory filings found. Compared with a year earlier, median growth was up by 5.68%.
When compared with the linked quarter, the West showed the best growth, coming in at 3.31%, according to the SNL analysis. The Southwest region fared second-best with 2.70% growth, while the Southeast produced the weakest result, with a gain of 1.76%.
Growth in the Mid-Atlantic region was 1.99%, and New York-headquartered banks specifically saw quarter-over-quarter growth of 2.23% and year-over-year expansion of 8.94%.
Michael Jamesson, head of consulting firm Jamesson Associates, told SNL that growth for community banks in New York was spotty. He said some banks experienced a solid quarter and rebounded nicely from the winter-impacted first quarter. But at the same time, other institutions continued to labor. Jamesson said many of the second-quarter results were impacted by the degree to which banks were dependent on residential mortgages. He said the refinance business is now "almost nonexistent." Banks that were less dependent on that line in many cases did quite well in the quarter, he said. "I had some clients who had super second quarters," he said.
The commercial and industrial business in New York has been "difficult" because many businesses do not have enough confidence in their sales to expand in terms of equipment and inventory financing, Jamesson said. So many banks gravitate toward commercial real estate, which Jamesson called the key driver for community banks in the state. "That's the place where they get bigger-ticket items and they tend to have longer amortization periods, so they don't go off the books as quickly," he said. Multifamily is probably the strongest component within that line in New York as it is in many parts of the country, Jamesson said.
Median year-over-year growth was notable in some regions but still hovered mostly in the mid-single digits. The West region produced the strongest median expansion, at 8.45%, while the Southeast struggled the most, generating median loan growth of just 3.97%, SNL found.
The Southwest, including Texas, experienced 7.19% year-over-year growth. Danny Payne, a banking industry consultant and a former Texas Department of Savings and Mortgage Lending commissioner, told SNL that he is seeing comparatively "upbeat attitudes" in Texas and the greater Southwest region despite modest loan growth in the quarter. But banks still seem tentative in attempting to employ any major expansion efforts, he said. "Understandably, many are awaiting the midterm election results to assist in anticipating the political/regulatory factors before any serious longer-term planning," he said. "'Steady as she goes' seems to be the chant in the Southwest."
Payne said third-quarter loan growth should be "fair" and maybe a bit above the second quarter but not significantly so — at least in the Southwest. "There's not too much happening right now. I think we will be getting a much better feel for community banks' longer-term growth strategies [late in 2014 and in the first quarter of 2015]. The future political and regulatory effects are key to many banks in their planning efforts," he said.

Banks between $1 billion and $10 billion in assets had better growth than their smaller counterparts during the quarter and experienced total median loan growth of 3.11%. Residential construction loans were one of a few categories where all asset sizes saw positive results as it grew 2.27% for banks of less than $100 million is assets, 5.30% for those between $100 million and $1 billion, and 8.07% for companies of $1 billion to $10 billion in assets.
Jamesson of Jamesson Associates said there is an underlying concern among community bankers in New York about net interest margins. Many banks toward the end of 2013 realized their investment portfolios took a hit as rates rose, but they also saw stabilizing margins. Those banks believed that if rates continued to rise moderately they would be able to put assets on the books at levels at least similar to those that were exiting. "That optimism I think has pretty much evaporated over the last six months," he said. The 10-year Treasury yield has slipped and banks are not comfortable that margins will not fall as well. At the same time, regulators are "pounding on the table" saying rates will rise significantly, and therefore banks should not take any extension risk. "It's pretty tough for a community bank to generate much of a margin when longer-term rates are coming down and the regulators are saying don't take any risk," he said.

[headlines]
--------------------------------------------------------------
#### Press Release #############################


Element Delivers $0.14 of Free Operating Cash Flow EPS in Q2
on $4.1 billion of Earning Assets
After Tax Adjusted Operating EPS of $0.11 in line with consensus
Growth in all four verticals in Q2 adds $0.8 billion in organic originations
Yield on average earning assets remains stable at 6.96% versus 6.98 % in Q1
Interest expense on average earning assets decreases to 2.42% from 2.55% in Q1
Adjusted operating expense ratio continues to decline to 2.19% from 2.22% in Q1
TORONTO, Ontario, - Element Financial Corporation (TSX:EFN) ("Element" or the "Company"), one of North America's leading equipment finance companies, today reported financial results for the three-month and six-month periods ending June 30, 2014 with organic originations of $0.8 billion contributing to a 7.9 percent increase in the Company's total earning assets to $4.1 billion as at June 30, 2014 versus $3.8 billion as at March 31, 2014.
Free operating cash EPS was $0.14 for the three-month period and $0.27 for the six month period ending June 30, 2014. Based partly on the continued growth of the Company's book of railcar assets combined with the growing book of earning assets, the Company is not expected to pay cash taxes for the next twenty years. After tax adjusted operating income per share was $0.11 for the three-month period and $0.21 for the six-month period ending June 30, 2014 in line with the consensus of analyst estimates.

At the end of the period, the Company had 189.5 million common shares outstanding as well as 4.6 million preferred Series A shares, 5.1 million preferred Series C shares and 5.0 million preferred Series E shares outstanding.

Steve Hudson, Chairman/CEO

"Organic origination volumes were strong across each of our four business verticals in Q2 setting Element up to exceed the $3.9 billion pre-PHH origination target that we had established for 2014," said Steven Hudson, Element's Chairman and CEO.
"Trinity industries recently affirmed that US$1 billion of rail car leases are expected to flow to Element in 2014 and we are aiming to exceed this target," added Mr. Hudson. "The Company has reinforced its capital structure and negotiated improved terms to its senior revolving credit facility that enable Element to gain access to longer-term and lower-cost rated debt market facilities," noted Mr. Hudson. "Work is well-advanced in discussions with our rating agencies and we expect to be actionable in these rated debt markets by the fourth quarter of this year," added Mr. Hudson.
At the end of the period, the Company had total available sources of capital of $2.52 billion versus $1.37 billion at the end of the preceding period as a result of the expansion of the Company's senior revolving credit facility which added $800 million in additional availability and the Company's US revolving secured borrowing facility which was increased by $350 million to accommodate the growing origination in the US Commercial and Vendor business. The Company's average financial tangible leverage ratio was 1.79:1 as at June 30, 2014 compared to 1:80 at March 31, 2014. Subsequent to the end of the quarter, on closing the acquisition of PHH Arval and the financing associated with this acquisition, Element's financial tangible leverage increased to 3.57:1 resulting from the higher debt advance rate on those specific assets and is expected to reach 4.0:1 by the end of 2014.
While Element's Aviation and Rail verticals have predictable annual origination volumes, these can be subject to less predictable quarter to quarter variances. The Aviation order book tends to see the strongest closings in the fourth quarter accounting for up to 40 percent of annual volumes. Rail originations, which flow to Element in large aggregated transactions, to a lesser extent can also affected by some seasonality.
The Company's US Commercial & Vendor Finance unit reported new originations of $213.3 million for the three month period ending June 30, 2014 versus $160.5 million originated in the preceding quarter. Originations from Element's Canadian Commercial & Vendor platform were $158.4 million versus $141.0 million in the previous quarter. Aviation Finance reported originations of $149.4 million in Q2, including $32.4 million of a $100 million facility approved for CargoJet during the period, versus originations of $96.2 million in the preceding quarter. Element's Fleet Management unit reported originations of $138.2 million in Q2 versus $113.4 million in the preceding quarter. The Railcar Finance vertical, which reported $131.2 million of new railcar leases in Q1 in addition to the acquisition of a US$396 million portfolio of existing railcar leases from Trinity Industries, contributed $133.2 million of new railcar leases in Q2. Organic originations, excluding acquisitions, from all four verticals for the period amounted to $793 million in Q2 for a 23 percent increase over the $642 million of organic originations in the previous period.
Financial revenue for the three-month period ending June 30, 2014 was $75.1 million or 7.91 percent of average earning assets versus $66.5 million in the previous quarter or 7.90 percent of average earning assets. Interest expense was $23.0 million for the three-month period ending June 30, 2014 or 2.42 percent of average earning assets versus $21.5 million in the previous quarter or 2.55 percent of average earning assets. Net financial income for the three-month period ending June 30, 2014 was $52.1 million for the quarter versus $45.0 million in the preceding quarter.
The Company's adjusted operating expense ratio continued to decline during Q2 to 2.19 percent of average earning assets versus 2.22 percent in the preceding quarter and is on track to achieve the post PHH integration target ratio of 2.0 percent by the end of 2014.
The Company's allowance for credit losses was $11.8 million or 0.37 percent of finance receivables as at June 30, 2014 versus $11.1 million or 0.40 percent as at March 31, 2014 resulting from slightly lower write-offs during the quarter on larger earning assets base. Delinquencies remained constant during the quarter at 0.40 percent of total finance receivables as at June 30, 2014 compared to 0.40 percent as at March 31, 2014.
Interim Condensed Consolidated Financial Statements
(36 pages):
http://www.leasingnews.org/PDF/element_8132014.pdf

### Press Release ##############################


[headlines]
--------------------------------------------------------------
Leasing Industry Help Wanted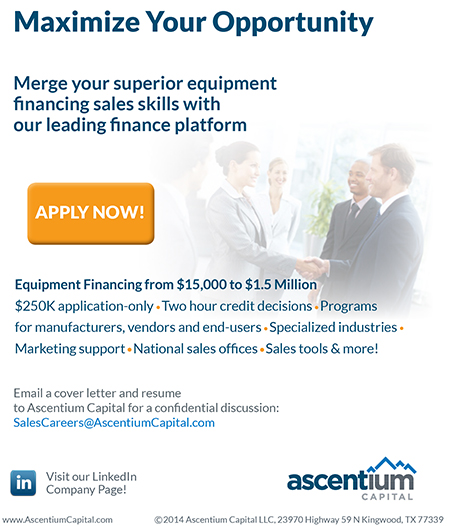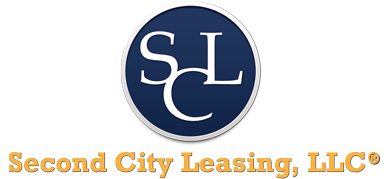 Collector, Atlanta, GA

Experienced, calling 11-90 day delinquent customers, assisting Asset Re-marketer with delinquency reporting, weekly reporting to home office.
Sales, Chicago, Atlanta
Work out of main office and satellite. Heavy phone sales calling on both independent dealers and end users (cold/warm calling), marketing, weekly reporting to management. Outside territorial salespeople will also be considered.
Contact: Michael Testa 312-881-3133 mtesta@secondcityleasing.com


www.secondcityleasing.com
Financing for Commercial Truck & Trailer, Exotic, High Line, Vintage & Classic Automobiles, Taxi, Livery & Paratransit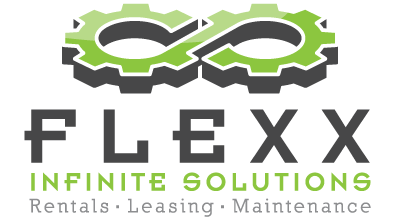 Leasing Operations Manager
San Antonio, Texas

Leadership role in building a team focused on credit, documentation and funding functions for a dynamic high growth business operating in both captive and non- captive lift truck markets.
Click here for full description.

Contact: Monet Pitts, HR Manager
mpitts@minercorp.com
flexxrl.com
Quality Controlled Material Handling Equipment Rent, Finance, or Lease up to 84 months, Maintenace, too.


For information on placing a help wanted ad, please click here:
http://www.leasingnews.org/Classified/Hwanted/Hwanted-post.htm
Please see our Job Wanted section for possible new employees.
[headlines]
--------------------------------------------------------------
Sales Makes it Happen by Steve Chriest
Myth of the Sales Personality
The so-called "sales personality" is a myth. Belief in this myth may be as responsible for bad hiring and disastrous promotions by employers, and poor performance by salespeople and sales managers, as anything else in the sales talent management equation.
When managers want to hire sales superstars, they tend to hire people with stereotypical sales personalities – people who are outgoing, talkative, personable and gregarious. And because sales managers – for a host of reasons – prefer this personality type for their teams, they convince themselves that customers will prefer them as well.
Unfortunately, the traits that make up the "sales personality" have little to do with success in the game of sales. It doesn't hurt, of course, when a salesperson has a pleasant, extroverted personality, but there are lots of outgoing, talkative, personable and gregarious people in the world with pleasant, extroverted personalities. Some are teachers, some are physicians, attorneys, plumbers and circus performers. But just because these folks share some pleasing personality traits doesn't mean they have the talent or competencies to succeed as sales professionals.
Anyone who has ever hired a salesperson can cite an example of a "sales personality" who failed. Hiring Mary, "Miss Personality Plus", was a sure bet. Talk about quintessential sales personality traits! Mary had them all. Everyone loved her, especially her customers. Mary could stroll in to see any of her customers, almost anytime, for a casual conversation. No one would think of treating Mary unkindly.
There was only one problem with Mary – she never closed a large order. Mary was a terrific schmoozer. She talked in great detail about her company's products with her customers, and most customers revealed valuable, "inside information" to Mary. Despite these good relations, Mary's customers always awarded their largest orders to her biggest competitors.
Mary is a classic example of the disconnect between personality traits and success in the sales profession. Although Mary's company believed in skills training for their salespeople, the training never helped Mary recognize sales opportunities or close those opportunities. She had a great personality, but she lacked the innate talent, competencies and tendencies to sell a warm blanket to an Eskimo who is wearing only a T shirt in an ice storm.
The manager who hired Mary, unfortunately, used an "off-the-shelf" personality test as the primary methodology for evaluating Mary as a new hire. It is rapidly becoming clear among prominent personnel psychologists that personality tests, while useful in describing personality traits or emotional intelligence, are poor predictors of job performance. These psychologists concluded that "the validities of personality measures are so low that using them for selecting employees should be questioned."
Instead of measuring Mary's personal characteristics, the hiring manager could have used a tool to measure the competencies, conduct, traits and temperament that predict actual job behavior. It is critical to know whether Mary can do the job, and to predict with a high degree of accuracy whether or not Mary will do the job.
A statistically validated performance assessment could have given the manager visibility into Mary's work DNA. How is Mary wired? Does she have high potential for job success as measured against the performance of proven, successful sales professionals? Is she a potential leader? How would her strengths and weaknesses affect performance of the job? To maximize her potential, how should Mary be coached?
A statistically validated performance assessment would have revealed to the manager that Mary, a very nice person with a charming personality, did not possess the innate talent to perform the job she was hired to do. It would have revealed that Mary's temperament and natural work conduct were incompatible with the on-the-job behavior required for success.
Mary's failure at her job could have been predicted with 85% accuracy by a performance assessment designed to measure narrow job-related competencies. In Mary's case, belief in the myth of the "sales personality" caused an unfortunate hire and poor job performance by someone with talents, work behaviors and temperament that were better suited to another job.
About the author: Steve Chriest is the founder of Selling UpTM (www.selling-up.com), a sales consulting firm specializing in sales improvement for organizations of all types and sizes in a variety of industries. He is also the author of Selling The E-Suite, The Proven System for Reaching and Selling Senior Executives and Five Minute Financial Analyst, Basic CREDIT & Analysis Tools for Non-Accountants. He was the CEO of a very successful leasing company and executive at a major company. You can reach Steve atschriest@selling-up.com.
Sales Makes It Happen Articles:
http://www.leasingnews.org/Legacy/index.html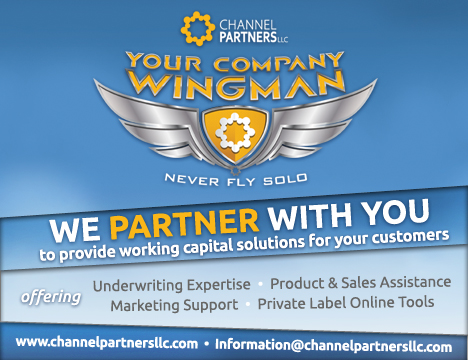 [headlines]
--------------------------------------------------------------

The Good Guys: Companies who notify lessee
in advance of lease expiration
These companies do not use language to confuse, perhaps to deceive, with the result an automatic continuation for an additional twelve months of payments. They do not invoke the twelve months on a $1.00 purchase option or an Equipment Finance Agreement.
In its editorial of June 30, 2011, Leasing News recommended that the equipment lessor send a certified letter with return receipt; however, at this time, the acceptance of the word of the president of the company will be accepted until proven otherwise.
http://leasingnews.org/archives/Jun2011/6_30.htm#editorial
ABCO Leasing
Advantage Funding
Agility Ventures LLC
Allegiant Partners
American Leasefund, Inc.
BancLease Acceptance Corporation
Bank of Ozarks Leasing
Bankers Capital
Bank of the West, Indirect Equipment Finance
Black Rock Capital
BSB Leasing
Calfund
Capital Technology & Leasing, LLC
Cobra Capital, LLC
Commerce National Bank
Dakota Financial, LLC
Direct Capital
eLease
Financial Pacific Leasing
Five Point Capital, In
Forum Financial Services, Inc.
Gonor Funding


GreatAmerica Financial
Innovative Lease Services, Inc.
Lease-$mart
Madison Capital
Macrolease Corporation
Manufacturer's Lease Plans, Inc
Mesa Leasing
Maxim Commercial Capital
(Microfinancial)/TimePayment
Mount Pleasant Capital
National Machine Tool Financial Corporation
Navitas Lease Corp.
Northwest Leasing Company
P&L Capital Corporation
Pacifica Capital
Padco Financial Services
Pawnee Leasing Corporation
Southern California Leasing, Inc
Specialty Funding, Albuquerque, New Mexico
Standard Professional Services, LLC
Stoddard & Associates
TEAM Funding Solutions
(Click on name or go to full list:)
http://www.leasingnews.org/Pages/lease_expiration.html
((Please Click on Bulletin Board to learn more information))
(Leasing News provides this ad "gratis" as a means
to help support the growth of Lease Police)
[headlines]
--------------------------------------------------------------
Twelve Attorneys Against Evergreen Abuse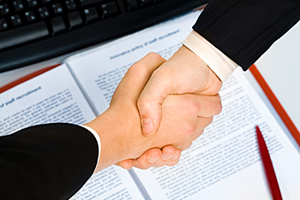 The original intention of the Evergreen clause in an equipment leasing contract was to have an alternative to when the lessee did not exercise the residual at the end of the contract. Often the clause calls for an automatic additional twelve months when the residual is not resolved.

In most cases, the lessor notifies the lessee that the residual will be due, often ninety days in advance. However, often there is nothing in the contract that requires the lessor to notify the lessee regarding the expiration of the contract.
Contrarily, many small ticket lessors do not notify the lessee, and automatically continue the lease, often via an ACH or continued billing, which often goes unnoticed until many payments have already been made.
Leasing News would like to see an industry standard that lessees are notified in advance of the expiration of their contract regarding its termination. We support the clause, and the notification requirement is wide open, meaning 90, 60, even 30 days and by telephone or mail.
This list of attorneys agrees with this and will be available to lessees, sometimes able to help them without a fee, or at a reduced rate, in an effort to end the abuse of Evergreen clause leases.
Jim Coston
Coston & Coston LLC
105 W. Adams Street
Suite 1400
Chicago, Illinois 60603
(312) 205-1010
jcoston@costonlaw.com
(In 1998, he was elected to the United Association of Equipment
Leasing Board of Directors, and in 2003-04 was the first
attorney to become UAEL President, very active in his political party.)
Ronald J. Eisenberg
Schultz & Associates LLP
640 Cepi Drive, Suite A
Chesterfield, MO 63005
(636) 537-4645 x108
(636) 537-2599 (fax)
www.sl-lawyers.com
(Proven Leasing Litigator, well respected by all sides)
Ronald P. Gossett
Gossett & Gossett, P.A.
400 Seridan Street, Building I
Hollywood, Florida
954-983-2828
Fax: 954-983-2850
rongossett@gossettlaw.com
(Many cases including NorVergence, Brican, among others, a winner)
Ken Greene
Law Offices of Kenneth Charles Greene
5743 Corsa Avenue Suite 208
Westlake Village, California 91362
Tel: 818.575.9095
Fax: 805.435.7464
Skype: 424.235.1658
kenlaw100@gmail.com
(Ken was involved in the formation of Leasing News and
represented it (pro bono) in the early days.)
Peter S. Hemar, Esq.
Hemar & Associates, Attorneys at Law
2001 Wilshire Blvd., Suite 510
Santa Monica, CA 90403
Telephone: (310) 829-1948
Fax: (310) 829-1352
phemar@hemar.com
(My firm supports the clause giving lessees advance
notice of the expiration of their contract.)
Brandon J. Mark
Attorney at Law, Admitted in Utah and Oregon
Parsons Behle & Latimer
201 South Main Street, Suite 1800
Salt Lake City, UT 84111
Direct Dial 801.536.6958
Facsimile 801.536.6111
www.parsonsbehle.com
BMark@parsonsbehle.com
(His firm represents banks who buy leases, and his
clients refuse to buy these types of leases.)
Barry S. Marks
MARKS & ASSOCIATES, P.C.
Financial Center - Suite 1615
505 North 20th Street
Birmingham, Alabama 35203
P. O. Box 11386
Birmingham, Alabama 35202
barry@leaselawyer.com
www.leaselawyer.com
205.251.8303
fax 278.8905 (Direct) 251.8305 (Main)
(Well-known to the leasing industry, also Alabama Poet)

Tom McCurnin
Barton, Klugman & Oetting
350 South Grand Ste. 2200
Los Angeles, CA 90071
Voice: (213) 617-6129
Fax: (213) 625-1832
Cell: (213) 268-8291
Email: tmccurnin@bkolaw.com
(Leasing News Advisor/Leasing News Legal Editor,
Well-Known top Leasing Litigator)
Frank Peretore
Peretore & Peretore, P.C.
191 Woodport Road
Sparta, New Jersey 07871
www.peretore.com
(973) 729-8991
peretore@peretore.com
(Experienced leasing attorney, aggressive, author, secretary,
National Equipment Finance Association, ELFA, too)
Ellen Stern
Ellen Michele Stern
17630 El Mineral Rd
Perris, CA 92570
951-443-4000
leaselaw@msn.com
(Long time Southern California leasing attorney, well-respected)
Kevin E. Trabaris, Principal
Trabaris, P.C.
707 Skokie Boulevard, Suite 600
Northbrook, IL 60062
Direct: (847) 205-4377
Mobile: (847) 840-4687
Fax: (848) 260-5768
kevin@trabaris.com
www.trabaris.com
"In my career, I've repeatedly seen this provision misused
by unscrupulous lessors and think it's a bad idea for both
the lessee and the lessor."
Michael J. Witt, Esq.
MICHAEL J. WITT LAW OFFICES
4342 Oakwood Lane
West Des Moines, IA 50265
Tel: (515) 657-8706
Mobile: (515) 868-1067
Fax: (515) 223-2352
witt-law@live.com
(Former Advanta Leasing
and Wells Fargo Equipment Finance attorney)
[headlines]
--------------------------------------------------------------
Bottled Water Comes From the Most Drought-Ridden
Places in the Country
Popular brands like Aquafina and Dasani source from
catastrophically dry parts of the West.
by Julia Lurie, motherjones.com
Bottled-water drinkers, we have a problem: There's a good chance that your water comes from California, a state experiencing the third-driest year on record.
The details of where and how bottling companies get their water are often quite murky, but generally speaking, bottled water falls into two categories. The first is "spring water," or groundwater that's collected, according to the EPA, "at the point where water flows naturally to the earth's surface or from a borehole that taps into the underground source." About 55 percent of bottled water in the United States is spring water, including Crystal Geyser and Arrowhead.
The other 45 percent comes from the municipal water supply, meaning that companies, including Aquafina and Dasani, simply treat tap water—the same stuff that comes out of your faucet at home—and bottle it up. (Weird, right?)
But regardless of whether companies bottle from springs or the tap, lots of them are using water in exactly the areas that need it most right now.
The map above shows the sources of water for four big-name companies that bottle in California. Aquafina and Dasani "sources" are the facilities where tap water is treated and bottled, whereas Crystal Geyser and Arrowhead "sources" refer to the springs themselves.
In the grand scheme of things, the amount of water used for bottling in California is only a tiny fraction of the amount of water used for food and beverage production—plenty of other bottled drinks use California's water, and a whopping 80 percent of the state's water supply goes toward agriculture. But still, the question remains: Why are Americans across the country drinking bottled water from drought-ridden California?
One reason is simply that California happens to be where some bottled water brands have set up shop. "You have to remember this is a 120-year-old brand," said Jane Lazgin, a representative for Arrowhead. "Some of these sources have long, long been associated with the brand." Lazgin acknowledges that, from an environmental perspective, "tap water is always the winner," but says that the company tries to manage its springs sustainably. The water inside the bottle isn't the only water that bottling companies require: Coca-Cola bottling plants, which produce Dasani, use 1.63 liters of water for every liter of beverage produced in California, according to Coca-Cola representative Dora Wong. "Our California facilities continue to seek ways to reduce overall water use," she wrote in an email.
Another reason we're drinking California's water: California happens to be the only Western state without groundwater regulation or management of major groundwater use. In other words, if you're a water company and you drill down and find water in California, it's all yours.
Then there's the aforementioned murkiness of the industry: Companies aren't required to publicly disclose exactly where their sources are or how much water each facility bottles. Peter Gleick, author of "Bottled and Sold: The Story Behind Our Obsession With Bottled Water," says, "I don't think people have a clue—no one knows" where their bottled water comes from. (Fun facts he's discovered in his research: Everest water comes from Texas, Glacier Mountain comes from Ohio, and only about a third of Poland Springs water comes from the actual Poland Spring, in Maine.)
Despite the fact that almost all US tap water is better regulated and monitored than bottled, and despite the hefty environmental footprint of the bottled water industry, perhaps the biggest reason that bottling companies are using water in drought zones is simply because we're still providing a demand for it: In 2012 in the United States alone, the industry produced about 10 billion gallons of bottled water, with sales revenues at $12 billion.
As Gleick wrote, "This industry has very successfully turned a public resource into a private commodity." And consumers—well, we're drinking it up.

Julia Lurie is a Mother Jones editorial fellow. You can reach her at jlurie@motherjones.com
John Kenny
Receivables Management

• End of Lease Negotiations & Enforcement
• Fraud Investigations
• Credit Investigations • Asset Searches


• Skip-tracing • Third-party Commercial Collections

john@jkrmdirect.com | ph 315-866-1167| www.jkrmdirect.com
(Leasing News provides this ad as a trade for investigations
and background information provided by John Kenny)
[headlines]
--------------------------------------------------------------
The Death of Watching Live TV in One Chart
by Davie Smith, businessinsider.com
Less than a decade ago, the vast majority of TV viewers watched their programs live. But thanks to the advent of streaming and on-demand video technologies, people are watching live TV less and less, opting instead to watch those programs when it's most convenient.
Based on data from Nielsen, Rentrak and Showtime charted for us by Statista, only about one-third of Showtime viewers watch TV shows like "Homeland" when new episodes air for the first time. That's a drastic change from eight years ago, when nearly 70% of Showtime audiences watched shows like "Dexter" live. Of course, this means viewers are watching those same programs at different hours: Roughly 28% of viewers are watching their programs on-demand, while 23% are watching their missed show within 7 days of the live airing. About 17% of people will watch the show they missed later that same day.
[You also can skip through commercials. A huge thank you to TiVo for the invention of a commercially viable digital video recorder that allows one to skip through the commercials!! Ralph Mango, Assoc. Editor]
[headlines]
--------------------------------------------------------------

German Shepherd
Marin County, California Adopt-a-Dog

Gretchen
Animal ID: 194410
Sex: Female
Color: Black/Tan
Weight: 50.8 lbs.
Spayed: Yes
Age: Young Adult
Size: Medium
My health has been checked.
My vaccinations are up to date.
My worming is up to date.
I have been microchipped.
A Little Bit About Me
"Lovely young German Shepherd Gretchen awaits the perfect home. She is a sweet dog; surely someone is waiting for that special dog who needs just a little help to become their perfect companion. She is smart, wants to please, is agile and athletic, and could be the right dog for someone looking for a sport dog.
"Gretchen may not have met many men in her past, or maybe met the wrong ones. Or there could be other types of people she does not readily trust. She adapted fairly quickly with the nice man she met here when he spoke her language, asking her to work for some treats and delivering on his promise. She is fairly sensitive to loud voices and harsh statements; a gentle hand with a motivational training style will be just right. Gretchen has amazing potential.
"Of course, a young Shepherd will need a great deal of regular exercise daily for many years to come. She could be good for a family with children over six, if the adults make sure that they do not scare her. And, of course, be sure that she takes a time out if she is too rambunctious!
"Someone should be home most of the time because Gretchen needs to learn that it is okay to be alone. She has the very beginning of crate training. Teaching her will require some patience and ability to judge when to take the "next step". We would be happy to help with information.
"Read up on German Shepherds, think about your life style and then come meet Gretchen. But be careful, she will steal your heart."
Where can you find me?
I am at the Marin Humane Society location.
You can contact me by
Phone (415) 506-6225
Fax (415) 382-1349
Address 171 Bel Marin Keys Blvd. Novato
Marin Humane Society Adoption Center
Tuesday through Sunday, from 10 a.m. to 5 p.m.
Wednesdays until 6:30 p.m.
Closed Mondays and Holidays.

Adopt a Pet
http://www.adoptapet.com/
[headlines]
--------------------------------------------------------------
Collector/Collections/Consultant/Communications
Classified ads—
Leasing Industry Outsourcing
(Providing Services and Products)
Collector: Atlanta, GA
Asset Recovery Specialist. We get your money or we get your > equipment back for you. Physical Asset Recovery Experts!
E-mail: mcrouse911@joimail.com
Collector: Cleveland, OH
Huntley Capital & Associates is your solution to late payments, no payments, and asset recovery. Call 216-337-7075.
Email: ghpatey@msn.com

Collections: Dallas, Texas
Contingency Fee basis. Receivables Outsourcing. We are a fully bonded nationwide licensed agency. We collect for nationally known banks and leasing companies.
800-886-8088.
Collector: Los Angeles, CA
Expert skiptracers covering Southern California. We locate skips, judgment debtors and collateral. When you can't get the job done in house, give us a call at
1-800-778-0794.
E-mail: ceo@interagencyLA.com
Collector: Louisville, KY
We are a full service collection agency with attorney network. 21 years experience. Please call Jon Floyd, VP at 1-800-264-6850
email: jfloyd@collectcsg.com
Collector: Louisville, KY
Euler Hermes/UMA 92 year old Global Receivables Outsourcing. Presence in 143 Countries. Work w/ 4 out of 5 Fortune 500 firms. Contingency Fee Structure.
20% off first time clients.!
Email
1-800-237-9386 x 205.
Collector: Mandeville, MI
International commercial collection services all fees are on contingency on line access.
E-mail: rmelerine@collect-now.com
www.drspay.com
www.collect-now.com



Collector: Milwaukee, WI
We specialize in ATM machine reposession and remarketing. We can get you top dollar for your inventory.
E-mail: bdperry1@yahoo.com

Collector: Nationwide
End of lease negotiations & enforcement. Third-party collections. Skip-tracing. Background checks. Credit & asset investigations. 15+ years in leasing industry. Providing services to clients nationwide.
800-824-0234
johnkenny2@verizon.net

Collector: Saint Louis, MO
Complete commercial collection agency. Licensed bonded in all states and will out performed any other agency!
Call 1-800-659-7199 ext.315
E-mail:
jfloyd@lindquistandtrudeau.com
Consultant: Nationwide
25 yrs. experience: Creating/Refining Business Plans to raise capital· Credit Underwriting support/policy/procedure development · Operations Support/policy/procedure development.
Call: 610-246-2178, McCarthy Financial, LLC,David.mccarthy@mccarthy-financial.com
Consultant: Burlington, CT
We provide our clients with a full range of consulting services such as portfolio conversions, reconciliation, custom programming and leasing operations utilizing InfoLease.
Email: info@new-millennium-assoc.com
Consultant: Europe
15 years doing deals/running own technology leasing company – looking to advise/ lead new entrants to take advantage the European market opportunity.
www.clearcape.co.uk or
kevin.kennedy@clearcape.co.uk

Consultant: Henderson, NV
Focus on new business development and process efficiencies to create incremental revenue and profitability. Executive level vendor experience, and satisfied outsourcing clients. Incredible track record.
E-mail: rbutzek@cox.net

Consultant: Sausalito, CA
Lease trainer and consultant. 50 years in equipment leasing. Expert in transaction analysis, financial statement analysis, credit, packaging, structuring. Presents highly popular classes and workshops.
E-mail:BoTei@aol.com

Consultant: North of Detroit, MI
INFOLEASE EXPERT - 18 years experience. Since being downsized in 2002, working as a consultant for several leasing companies. Seeking consulting projects nationwide.
E-mail: darwint@prodigy.net

Consultant: Ridgefield CT.
Lisa Lersner w/20 years exp. specializing in leasing technology now providinglessor selection andmanagement services, includingthe securing of debt and equity and acquisition guidance services.
Email

Communications:Chassell, MI

Cartoons on business, finance & computers. Use for your presentations, website, newletter, direct

mail projects etc. Fees are negotiable.
Email: dan@danscartoons.com
Go to http://www.danscartoons.com
[headlines]
--------------------------------------------------------------

News Briefs----
Hawaii Escapes Major Hurricane Damage
http://shar.es/1n5AMb

Flood aftermath continues: Most highways into Detroit still impassable; cities declare emergencies
http://www.crainsdetroit.com/article/20140812/NEWS/140819970/most-highways-into-detroit-still-impassable-after-flooding-zoo#
Cervus Equipment Completes Acquisition of Peterbilt Ontario Truck Centres
http://online.wsj.com/article/PR-CO-20140812-910468.html
SDG&E Becomes First Utility to Test Drones
http://www.energybiz.com/article/14/07/sdge-becomes-first-utility-test-drones
Postal Service loses $2 billion in second quarter
http://www.reuters.com/article/2014/08/11/us-usa-postal-results-idUSKBN0GB1UM20140811
Exploiting the ISIS Vulnerabilities in Iraq
http://online.wsj.com/articles/michael-pregent-and-michael-weiss-exploiting-the-isis-vulnerabilities-in-iraq-1407884145
Robin Williams: 6 Great Clips from His Best Movies
http://blogs.wsj.com/speakeasy/2014/08/11/six-of-robin-williamss-best-performances-video/?mod=trending_now_1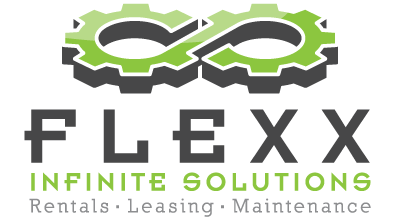 Leasing Operations Manager
San Antonio, Texas

Leadership role in building a team focused on credit, documentation and funding functions for a dynamic high growth business operating in both captive and non- captive lift truck markets.
Click here for full description.

Contact: Monet Pitts, HR Manager
mpitts@minercorp.com
flexxrl.com
Quality Controlled Material Handling Equipment Rent, Finance, or Lease up to 84 months, Maintenace, too.



[headlines]
--------------------------------------------------------------




--You May Have Missed It

Systems Admins Face Mounting Frustrations
http://www.baselinemag.com/careers/slideshows/systems-admins-face-mounting-frustrations.html


[headlines]
--------------------------------------------------------------

SparkPeople--Live Healthier and Longer

The Loopholes of Food Labeling
What Food Manufacturers Don't Want You to Know
http://www.sparkpeople.com/resource/nutrition_articles.asp?id=153
[headlines]
--------------------------------------------------------------
Baseball Poem
Stop Action

Slowly as in an underwater dance
the shortstop dips to take the ball
on a low hop, swings back his arm, balancing
without thought, all muscles intending
the diagonal to the first baseman's glove.

As the ball leaves his hand, the action stops —
and, watching, we feel a curious poignancy,
a catch in the throat. It is not this play only.
Whenever the sweet drive is stopped
and held, our breath wells up like the rush

of sadness or longing we sometimes feel
without remembering the cause of it.
The absolute moment gathers the surge
and muscle of the past, complete,
yet hurling itself forward — arrested
here between its birth and perishing.

Written by Conrad Hilberry, published in
"Line Drives," 100 Contemporary Baseball
Poems edited by Brooke Horvath and Tim Wales,
published by Southern Illinois University Press



[headlines]
--------------------------------------------------------------

Sports Briefs----
Steve Ballmer Takes Over Ownership of Los Angeles Clippers
http://www.latimes.com/sports/sportsnow/la-sp-sn-nba-steve-ballmer-owner-clippers-20140812-story.html
NBA files counterclaim against Donald Sterling
http://www.latimes.com/sports/sportsnow/la-sp-sn-nba-donald-sterling-20140812-story.html
Peyton Manning miffed at camp fight
http://espn.go.com/nfl/story/_/id/11343712/peyton-manning-miffed-denver-broncos-fight-camp
Grant Cohn: Refs hold hard line on holding
http://www.pressdemocrat.com/sports/2525291-181/grant-cohn-refs-hold-hard
[headlines]
--------------------------------------------------------------


California Nuts Briefs---


Santa Clara County has highest median household income in nation, but wealth gap widens
http://www.mercurynews.com/News/ci_26312024/Santa-Clara-County-has-highest-median-household-income-in-nation-but-wealth-gap-widens
California passes cellphone 'kill switch' bill
http://thehill.com/policy/technology/214921-california-passed-cellphone-kill-switch-bill
Federal board approves 144- mile high-speed rail route
http://www.sacbee.com/2014/08/12/6622704/federal-board-approves-144-mile.html


[headlines]
--------------------------------------------------------------


"Gimme that Wine"
http://www.youtube.com/watch?v=EJnQoi8DSE8
Wine industry help sought for study on quality of red wines
http://www.recorderonline.com/news/wine-industry-help-sought-for-study-on-quality-of-red/article_5dff7f86-2172-11e4-ad9a-001a4bcf6878.html
The really big ruckus over 'Two Buck Chuck'
http://www.cnbc.com/id/101910833
Chianti Wine's Origins Found Down a Well: Photos
http://news.discovery.com/history/archaeology/chianti-wines-origins-found-down-a-well-140811.htm
NZ bucks global trend with wine increase
http://www.stuff.co.nz/marlborough-express/lifestyle/wine/10369943/NZ-bucks-global-trend-with-wine-increase
2014 Proposals Now Accepted for the Vintage Report Innovation Award Presented by Bank of the West
http://www.prnewswire.com/news-releases/2014-proposals-now-accepted-for-the-vintage-report-innovation-award-presented-by-bank-of-the-west-270776881.html
Profiles of 2014 CFO Awards-winners in Sonoma, Marin, Napa Counties
http://www.northbaybusinessjournal.com/96385/profiles-of-2014-cfo-awards-winners/
Free Mobile Wine Program
http://leasingnews.org/archives/Feb2010/2_26.htm#mobile
Wine Prices by vintage
http://www.winezap.com
http://www.wine-searcher.com/
US/International Wine Events
http://www.localwineevents.com/
Winery Atlas
http://www.carterhouse.com/atlas/\
Leasing News Wine & Spirits Page
http://two.leasingnews.org/Recommendations/wnensprts.htm
[headlines]
----------------------------------------------------------------
This Day in History
1521 - After a three-month siege, the Aztec capital of Tenochtitlan (today Mexico City) was conquered by Hernando Cortes and Spanish troops. With a population between 150,000 and 300,000, Tenochtitlan was set up so it would sustain its inhabitants while still protecting the local ecosystem. The Spanish conquest caused a human and ecological disaster of epic proportions.
1587 - Manteo, chief of the Hatteras, was baptized into the Christian faith as a member of the Church of England, becoming the first Native American to become a Protestant. He was invested by Sir Walter Raleigh with the power of Lord of Roanoke and of Dasamonguepeuk. There were earlier baptisms of Native Americans by Roman Catholic priests in Florida.
1650 - Of all the Indians the English colonists encountered in the colonies, none were more powerful or better organized than the Iroquois. The five tribes - Mohawk, Oneida, Onondaga, Cayuga, and Seneca - were concentrated in New York in that order between the Hudson River and the Genesee River to the west. Their league, possibly organized as early as 1570, numbered no more than 25,000 persons by about 1650, but it dominated others in all directions. Their particular enemies were the Hurons to the north, who with their French allies dominated the fur trade. In 1649, the Iroquois won a resounding victory over the Hurons; in 1651, they nearly wiped out the Neutral National along the northern shore of Lake Erie; and in 1656, they defeated and dispersed the Eries. They continued to increase their power and became allies of the English after the Dutch lost New Netherlands. As a result, the Iroquois were a serious problem for the patriot forces during the American Revolution. The estimated colonial population was 51,700.
http://www.sixnations.org/
http://www.meigsmagnet.org/~ramadanr/aboutthelonghouse.html
1680 - War started when the Spanish were expelled from Santa Fe, New Mexico, by Indians under Chief Pope.
1689 - The legend of the naming of Nix Mate's Island in Massachusetts Bay originated. Captain Nix anchored his boat off the nameless island one night. Screams were heard by the inhabitants of Boston, and investigators found the captain murdered. His mate was accused, tried, and sentenced to hang. As a final statement, the mate said that the island would wash away as proof of his innocence. By the beginning of the nineteenth century, a good portion of Nix Mate's Island had disappeared.
1722 - Governor Alexander Spotswood of Virginia signed a treaty with the League of Six Nations, an Iroquois confederation that included the Tuscarora tribe. The Indians agreed not to cross the Potomac River or Blue Ridge Mountains.
1744 - A new Indian treaty signed with the Iroquois League of Lancaster PA, ceded to England the territory of the Ohio River Valley north of the Ohio River
1784 - The United States Legislature met for the final time in Annapolis, Maryland. It moved a few more times, from Philadelphia, PA to New York City and, finally, to its permanent seat of government in Washington, DC.
1818 - Birthday of Lucy Stone, American women's rights pioneer, born near West Brookfield, MA. Lucy Stone dedicated her life to the abolition of slavery and the emancipation of women. Although she graduated from Oberlin College, she had to finance her education by teaching for nine years because her father did not favor college education for women. An eloquent speaker for her cause, she headed the list of 89 men and women who signed the call to the first national Women's Rights Convention, held at Worcester, MA in October, 1850. On May 1, 1855, she married Henry Blackwell. She and her husband aided in the founding of the American Suffrage Association, taking part in numerous referendum campaigns to win suffrage amendments to state constitutions. She died Oct 18, 1893 at Dorchester, MA.
http://www.oberlin.edu/~EOG/OYTT-images/LucyStone.html
1831 - A blue sun, possibly a solar eclipse, was widely observed in the southern states. The phenomenon was believed to have pre-staged Nat Turner's slave uprising. Turner believed it to be a sign from God. Eight days later, he and 70 other slaves kill approximately 55 whites in Southampton County, VA.
1860 - Annie Oakley was born at Drake County, OH. She developed an eye as a markswoman early as a child, becoming so proficient that she was able to pay off the mortgage on her family farm by selling the game she killed. A few years after defeating vaudeville marksman Frank Butler in a shooting match, she married him and they toured as a team until joining Buffalo Bill's Wild West Show in 1885. She was one of the star attractions for 17 years. She died Nov 3, 1926, at Greenville, OH. http://www2.lhric.org/pocantico/womenenc/oakley.html
http://www.ormiston.com/annieoakley/index.shtml
1876 – US and Hawaii ratify a reciprocity treaty.
1889 - William Gray of Hartford, CT, received a patent on a "coin-controlled apparatus for telephones". The first pay telephone was installed in the lobby of the Hartford Bank in 1889 under the supervision of Ellis Benjamin Baker, superintendent of the Southern New England Telephone Company. In 1891, Gray, with Amos Whitney and Francis Pratt, incorporated the Gray Telephone Pay Station Company and installed the telephone in stores on a leasing basis. The company rented out the pay phones for 25 percent of the take. Ten percent of the take went to the place of business, and 65 percent went to the telephone company.
1892 - First issue of the Baltimore Afro-American Newspaper.
http://www.pbs.org/blackpress/news_bios/afroamerican.html
1895 – Bert Lahr, the Cowardly Lion in "The Wizard of Oz", was born Irving Lahrheim in New York City. Beyond "Oz", Lahr was very well known for work in burlesque, vaudeville, and on Broadway. He died in NYC on December 4, 1997.
1898 – U.S. forces under George Dewey capture Manila in The Philippines during Spanish-American War.
1899 - Alfred Hitchcock birthday in London. Film director and master of suspense. Hitchcock's career as a filmmaker dates back to the silent film era when he made "The Lodger" in 1926, based on the tale of Jack the Ripper. American audiences were introduced to the Hitchcock style in 1935 with "The Thirty-Nine Steps" and "The Lady Vanishes" in 1938, after which he went to Hol­lywood. There he produced a string of classics including "Rebecca", "Suspicion", "Notorious", "Rear Window", "To Catch a Thief", " The Birds", " Psycho" and "Frenzy". In addition, he ventured into television with his series "Alfred Hitchcock Presents." He died Apr 29, 1980, at Beverly Hills, CA.
http://nextdch.mty.itesm.mx/~plopezg/Kaplan/Hitchcock.html
1902 - Regis Toomey, born in Pittsburgh. Actor, "Burke's Law", "Petticoat Junction".
1906 - The all black infantrymen of the U.S. Army's 25th Infantry Regiment are accused of killing a white bartender and wounding a white police officer in Brownsville, TX, despite exculpatory evidence; all are later dishonorably discharged.
1912 - Birthday of the best golfers ever, Ben Hogan, at Dublin, TX. His nine career professional major championships tie him with Gary Player for fourth all-time, trailing only Jack Nicklaus (18), Tiger Woods (14) and Walter Hagan (11). He is one of only five golfers to have won all four major championships currently open to professionals (the Masters, The Open (despite only playing once), the US Open, and the PGA. The other four are Nicklaus, Woods, Player, and Gene Sarazen. Died at Ft. Worth, TX, July 25, 1997.
1912-Birthday of trombonist Big Chief Moore, Komatke, AZ
1913-Birthday of singer Don Ho, Kakaako, HI.
http://www.allmusic.com/cg/amg.dll?p=amg&sql=Bqau36j4h71q0
http://www.donho.com/
1914 – Carl Wickman launches Greyhound, the first interstate bus line in the US, in Minnesota.
1918 - Women enlist in the US Marine Corps for the first time. Opha Mae Johnson is the first woman to enlist.
1919 - Pianist George Shearing birthday
http://www.telarc.com/biography/bios.asp?aid=98&gsku=3561
1919 - Birthday of Rex Humbard, pioneer radio and television evangelist. In 1958, Humbard established the Cathedral of Tomorrow in Akron, Ohio, from which he afterward based his television ministry.
http://www.bible.ca/tongues-encyclopedia-pentecostal-preachers.htm
1919 - At Saratoga, New York, the previously undefeated racehorse, Man o' War, was defeated by Upset. Legend had it this turn of events so upset Man o' War, he never lost a race again. After winning 1,300 races he went on to sire 379 foals, for a $5,000 stud fee.
1921 - Birthday of pianist/songwriter Jimmy McCracklin, Helena, AR
http://www.bluesworld.com/BRMcCracklin.html
1922 - African-American Frederick Douglass' home in Washington, DC is declared a national shrine.
http://newdeal.feri.org/library/ae40.htm
1923 – US Steel Corp implements the 8-hour work day.
1924 - "The Prisoner's Song" by Vernon Dalhart became the first country record to sell one million copies. The album included the songs "The Prisoner's Song", "Molly Darling", "Death of Floyd Collins" and "New River Train" which helped Dalhart outsell all others of his era by about 75 million records. In 1981, he became a Country Music Hall of Famer.
1925 - Birthday of trumpet player Benny Baily, at Cleveland, Ohio.
http://www.esdonk.nl/jazz/benny_baily.htm
1926 – Although he is not American, he has had major impact on American history. Cuban dictator Fidel Castro was born in Mayari, Oriente, Cuba. Wiki: "Castro is a controversial and divisive world figure, lauded by his supporters as a champion of socialism, anti-imperialism, humanitarianism, and environmentalism, but viewed by his critics as a dictator who has overseen multiple human rights abuses, an exodus of more than one million Cubans, and the impoverishment of the country's economy. Through his actions and his writings he has significantly influenced the politics of various individuals and groups across the world."
1927 - Birthday of guitarist Joe Puma, New York City, died June 4, 2000.
http://www.anyswinggoes.com/news/newsdesk.cgi?a=78&t=template.html
http://www.classicjazzguitar.com/artists/artists_page.jsp?artist=24
1929 – Pat Harrington birthday in NYC. Comedian, actor: "One Day at a Time" and "The Danny Thomas Show".
1930 – Birthday of Don Ho, Hawaii.
1930 – Birthday of one of the best nicknames in sports. Wilmer "Vinegar Bend" Mizell was born in Vinegar Bend, AL. In a nine-season career with the Cardinals, Pirates and Mets, Mizell was 90-88 with a 3.85 ERA in 268 games. After his career he represented North Carolina's 5th District in Congress. He died in 1999,
1932 – Yankees' pitcher Red Ruffing homers for the only run in his 1-0, 10 inning victory.
1934 - Cartoonist Al Capp began his famous comic strip, "Li'l Abner". In those early days, the cartoon strip was carried in eight newspapers. Eventually, it would be in more than 500, and would be the basis for a Broadway play and a Hollywood movie, too.
http://www.lil-abner.com/cappbio.html
1935 - The first roller derby competition took place in Chicago, staged by promoter Leo Seltzer.
1938 - Blues legend Robert Johnson, who was reported to have "made a deal with the Devil" in order to execute his amazing guitar technique, plays his last gig at a dance approximately 15 miles from Greenwood, MS, and is supposedly poisoned by either the club's owner or a jealous girlfriend, who places strychnine in an open bottle of whiskey. When offered the bottle, fellow bluesman Sonny Boy Williamson knocks it out of his hand, admonishing him against ever drinking from an open container at a public event, but Johnson drinks from the next open bottle anyway. He would die three days later.
1939 – The Yankees established a major league record for the largest margin of victory in a shutout. They beat the Philadelphia A's 21-0.
1942 – Walt Disney's fifth full-length animated film, "Bambi", was released to theaters.
1942 - Soviet Premier Joseph Stalin wrote both to England's Prime Minister Winston Churchill and American President Franklin D. Roosevelt, appealing for them to help in the war in Europe against Germany. Not trusting the dictator, and wanting to protect the oil in Northern Africa, they invaded there first, and whatever relationship they had began to unravel even before it started.
http://memory.loc.gov/ammem/today/aug13.html
1947 – Birthday of Gretchen Corbett, Jim Rockford's beleaguered attorney Beth in "The Rockford Files", one of my favorite TV shows.
1948 - Rookie pitcher Satchel Paige of the Cleveland Indians tossed his first complete game in the major leagues. During the game, he allowed the Chicago White Sox only five hits, winning the game 5-0. The rookie pitcher was 42 years old.
1950 – Mildred "Babe" Didrickson Zaharias wins LPGA World Golf Championship.
1951 – Birthday of singer Dan Fogelberg in Peoria, IL. His best-selling hit "Longer" in 1980 was flowed a year later by "The Leader of the Band". He died in 2007 of prostate cancer in Maine.
1951 - Everyone who shows up with a musical instrument is admitted free to Ebbets Field. Two thousand fans take advantage of the Musical Depreciation Night promotion including a man who brings a piano.
1952 - The original version of "Hound Dog" was recorded by Willie Mae (Big Mama) Thornton. It was the first hit for the song-writing team of Jerry Leiber and Mike Stoller. Musician-composer Johnny Otis ("Willie and the Hand Jive") said he helped Leiber and Stoller with the writing of "Hound Dog". All was fine as long as Big Mama Thornton was doin' the singing (Otis was her producer), but as soon as the Elvis version started bringing in the bucks, Otis was cut out of the picture. Otis went to court but lost the suit. He was a popular Los Angeles disc jockey as well as band leader, playing at the San Jose Fairmont, while painting, which got to be so popular, he moved to Santa Rosa where he devoted his full energy toward painting until his death in 2012.
1952 - KILMER, JOHN E., Medal of Honor.
Rank and organization: Hospital Corpsman, U.S. Navy, attached to duty as a medical corpsman with a Marine rifle company in the 1st Marine Division. Place and date: Korea, 13 August 1952. Entered service at: Houston, Tex. Born: 15 August 1930, Highland Park, Ill. Citation: For conspicuous gallantry and intrepidity at the risk of his life above and beyond the call of duty in action against enemy aggressor forces. With his company engaged in defending a vitally important hill position well forward of the main line of resistance during an assault by large concentrations of hostile troops, HC Kilmer repeatedly braved intense enemy mortar, artillery, and sniper fire to move from 1 position to another, administering aid to the wounded and expediting their evacuation. Painfully wounded himself when struck by mortar fragments while moving to the aid of a casualty, he persisted in his efforts and inched his way to the side of the stricken marine through a hail of enemy shells falling around him. Undaunted by the devastating hostile fire, he skillfully administered first aid to his comrade and, as another mounting barrage of enemy fire shattered the immediate area, unhesitatingly shielded the wounded man with his body. Mortally wounded by flying shrapnel while carrying out this heroic action, HC Kilmer, by his great personal valor and gallant spirit of self-sacrifice in saving the life of a comrade, served to inspire all who observed him. His unyielding devotion to duty in the face of heavy odds reflects the highest credit upon himself and enhances the finest traditions of the U.S. Naval Service. He gallantly gave his life for another.
1956 - Top Hits
"My Prayer" - The Platters (one of my old time favorites)
"Hound Dog/Don't Be Cruel" - Elvis Presley
"Whatever Will Be Will Be (Que Sera Sera)" - Doris Day
"I Walk the Line" - Johnny Cash
1958 – Cleveland Indians' slugging right fielder Rocky Colavito makes his mound debut, pitching three hitless innings as the Indians lose 3-2 to the Detroit Tigers.
1959 - Bobby Darin signs his first movie contract, a million-dollar, six-year, six-picture deal with Paramount Studios. He would go on to secure a nomination for Best Supporting Actor in 1962.
1961 – Construction of the Berlin Wall begins in East Germany.
1962 – Two Americans, David Healy and Leonard Oeth, skyjack a charter plane heading to Miami, Florida, and force its pilot to fly to Cuba. Apparently unwelcome, they were later returned to the United States and jailed. Over the next few years, skyjacking became relatively common in America. But, in 1968, the trend absolutely exploded: There were at least 10 plane hijackings to Cuba in a six-month period between February and August. The first attempted skyjacking to Cuba took place on August 3, 1961, when Leon Bearden and his 17-year-old son Cody boarded a Continental jet in Phoenix, Arizona, carrying 65 passengers. Leon had a long criminal record and was looking for a fresh start in Cuba. The pilot of the airliner, Bryon Richards, had–remarkably enough–been the victim of the first recorded hijacking of a plane back in 1931. As someone with experience in the matter, Richards calmly convinced Bearden that they would need to land in El Paso, Texas, to have enough fuel to fly to Cuba. With the FBI waiting at the airport when they touched down, Bearden was persuaded to allow 61 passengers to leave the plane during the refueling. As the plane was moving down the runway to take off for Cuba, several agents disabled its tires and engine with machine gunfire. When an FBI agent boarded the plane, Bearden became enraged and threatened to shoot the remaining hostages. However, one of the hostages managed to knock Bearden out with a well-placed punch, and young Cody was glad to surrender. Leon Bearden received a life sentence, but his son only remained in a juvenile facility until he was 21. The strangest skyjacking occurred in 1969, when Anthony Raymond forced an Eastern jet to Cuba by drunkenly waving a pocketknife in front of the stewardess. When he sobered up in Cuba, he almost immediately sought to come back to the United States. He blamed a credit card company for giving him a card that would enable him to get drunk and buy the airline ticket in the first place. The judge rejected his novel defense and sentenced him to 15 years in prison, but wondered why the flight crew had agreed to take orders from Raymond, who was too inebriated to even stand up while he was hijacking the flight.
1963 - At Milwaukee County Stadium, Warren Spahn hurls a complete game for the Milwaukee Braves, beating Los Angeles, 4-3. During the game, the crafty southpaw whiffs five Dodgers to establish the all-time strikeout record for left-handers with 2,382.
1963 - The Four Seasons sue their struggling first label, Vee Jay, for non-payment of royalties and move to Mercury/Philips Records. This would be the first of a long line of incidents that would doom the label.
1964 - Top Hits
"A Hard Day's Night" - The Beatles
"Everybody Loves Somebody" - Dean Martin
"Where Did Our Love Go" - The Supremes
"Dang Me" - Roger Miller
1964 - The Kinks score their first hit as "You Really Got Me," written by Ray Davies on his mother's piano, enters the British charts.
1965 - The Jefferson Airplane makes it stage debut at the Matrix Club in San Francisco. Before the year is out, they'll become the first San Francisco rock group to sign a major recording contract.
1965 - The Beatles' "Help!" single is released.
1966 - The Supremes' "You Can't Hurry Love" is released.
1966 - "Summer in the City" by The Lovin' Spoonful hit the top of the Billboard singles chart. The song started out as a poem written by John Sebastian's brother, Mark, before the band changed some words and then set it to music.
1967 - A planned Joan Baez concert at Washington DC's Constitution Hall is canceled after the Daughters of the American Revolution protest her recent anti-war remarks concerning Vietnam.
1969 - In a 6-4 defeat to the Reds, Bobby Bonds, Barry's dad, becomes the fourth player in major league history steal at least 30 bases and hit at least thirty home runs in the same season. The other members of the 30/30 club include Ken Williams (1922 Browns), Willie Mays (1956 & 1957 Giants) and Hank Aaron (1963 Braves).
1969 - Oriole Jim Palmer hurls a no-hitter against the A's, the 8-0 victory gives Baltimore a comfortable 14 and a half game lead in the first American League East Division race ever. 1969 was the first year of MLB's re-alignment into East and West Divisions of the American and National Leagues.
1970 – Former Niners' backup QB Elvis Grbac's birthday.
1972 – Temporary Commissioner Bowie Kuhn is unanimously elected to a 7-year term as Commissioner of Major League Baseball.
1972 - Top Hits
"Alone Again (Naturally)" - Gilbert O'Sullivan
"Brandy (You're a Fine Girl)" - Looking Glass
"(If Loving You is Wrong) I Don't Want to Be Right" - Luther Ingram
"Bless Your Heart" - Freddie Hart & The Heartbeats
1975 - Marking his first real appearance on the national radar, Bruce Springsteen and the E Street Band perform the first of five sold-out shows at New York's Bottom Line.
1977 – Randy Bachman leaves Bachman-Turner-Overdrive and the band disbands.
1979 - Outfielder Lou Brock of the St. Louis Cardinals got the 3,000th hit of his career, becoming the 14th Major Leaguer to do so, an infield single against Dennis Lamp and the Chicago Cubs. Brock finished his career that season with 3,023 hits.
1979 - Cheap Trick has the biggest hit of their career, "I Want You to Want Me." The tune was originally on their second L.P., "In Color," which came out in 1977. However the song took off when it was included on the "Live at Budokan" album. The record goes gold on this date.
1980 - The afternoon high at New York City was just 89 degrees. But there were fifteen days of 90 degree heat during the month, their hottest August of record
1980 - Top Hits
"Magic" - Olivia Newton-John
"Take Your Time (Do It Right)" - The S.O.S. Band
"Sailing" - Christopher Cross
"Stand by Me" - Mickey Gilley
1981 – Last "The Waltons" broadcast on CBS.
1986 - United States Football League standout Herschel Walker signed to play with the Dallas Cowboys of the National Football League. Walker's contract paid an estimated $5 million over five years. He had been playing for the New Jersey Generals before the USFL went out of business.
1987 - The Cubs retire Hall of Famer Billy Williams' uniform number (26) — if you didn't know it, I am a big fan of the Chicago Cubs—the Dodgers were my number one when they were in Brooklyn, but today, it is only the Cubs!!!
1988 - Boston Red Sox win AL record 24 straight home games.
1988 - Top Hits
"Roll with It" - Steve Winwood
"Hands to Heaven" - Breathe
"Make Me Lose Control" - Eric Carmen
"Don't Close Your Eyes" - Keith Whitley
1988 - A dozen cities in the northeastern U.S. reported record high temperatures for the date. Lansing, MI reported a record 35 days of 90 degree weather for the year, Detroit, MI reported a record 37 days of 90 degree heat for the year, and Williamsport, PA reported a record 38 days of 90 degree weather for the year
1993 - U.S. Court of Appeals rules Congress must save all E-Mails. It apparently said nothing about other government agencies.
1996 – Microsoft launches Internet Explorer 3.0.
2003 - After missing nearly three months with a groin injury, Mike Piazza makes a dramatic return to the New York lineup as he homers and drives in five runs on Italian Night at Shea Stadium. The backstop's 3-for-5 performance, including a home run in the third inning, RBI single in the fourth and a two-run single in the seventh, contributes to the Mets 9-2 victory over the Giants.
2007 - Fats Domino is honored as an "American Music Legend" by the Recording Industry Association of America.
2011 - The Ames Straw Poll for the 2012 Presidential election candidates is taken; Michele Bachmann is the winner. She dropped out in January 2012 after finishing in sixth place in the Iowa caucuses. On May 29, 2013, Bachmann announced that she would not seek re-election to her Congressional seat in 2014.
-------------------------------------------------------------

SuDoku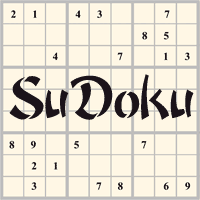 The object is to insert the numbers in the boxes to satisfy only one condition: each row, column and 3x3 box must contain the digits 1 through 9 exactly once. What could be simpler?
http://leasingnews.org/Soduku/soduko-main.htm
--------------------------------------------------------------

Daily Puzzle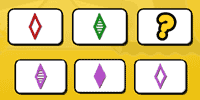 How to play:
http://www.setgame.com/set/puzzle_frame.htm
Refresh for current date:
http://www.setgame.com/set/puzzle_frame.htm
--------------------------------------------------------------


http://www.gasbuddy.com/
http://www.gasbuddy.com/GB_Map_Gas_Prices.aspx
http://www.gasbuddy.com/GB_Mobile_Instructions.aspx
--------------------------------------------------------------

Weather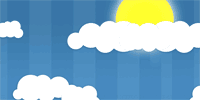 See USA map, click to specific area, no commercials
--------------------------------------------------------------

Traffic Live---
Real Time Traffic Information
You can save up to 20 different routes and check them out with one click,
or type in a new route to learn the traffic live
--------------------------------