Monday, August 8, 2005
Headlines---
Leasing News Honors the Memory of Peter Jennings
Editors' Notes: Brian and Maria Martinez Wong
Classified Ads----Asset Management
Classified Ad--Legal Expert
Leasing Schools/Franchisors
Classified Ads--Help Wanted
Private Equity Performance—NVCA
Baidu.com dubbed the "Google of China"
AELA Network Baseball Meeting Event
Popular/E-Loan Merge
Marlin Business Services 31.5% Increase
Lori Fowler VP Key Equipment Finance
Premier Lease & Loan Services Recognized
Curt P. Kovash VP/General Manager US Bancorp/Manifest
Medical & Municipal Funding New Web Site
Today's Two Top Events in History
This Day in American History
Baseball Poem-- Dan Zamudio
######## surrounding the article denotes it is a "press release"
----------------------------------------------------------------

Leasing News Honors the Memory of Peter Jennings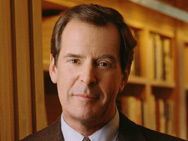 http://abcnews.go.com/US/story?id=1015438
----------------------------------------------------------------

Editors' Notes: Both Brian and I want to let readers know we appreciated editing the editions the last eleven days. We also now very much appreciate the work Kit Menkin puts into his roles as writing and editing Leasing News. We welcome him back more than you know for the next edition.
Brian and Maria Martinez Wong, editors
----------------------------------------------------------------

Classified Ads----Asset Management
Austin, TX.
20+ years exper. lease/finance. P & L responsibility, strong credit & collection management, re-marketing& accounting. Computers, construction, auto & transportation. Both commercial/ consumer portfolios.
Email: kmalone@austin.rr.com
Bloomfield Township, MI.
15+ yrs experience asset management and credit analyst. Leadership and training skills. Audited returns, max residual, lease end and resale negotiator. E-mail: cmcozzolino@msn.com
Chicago, IL.
MBA, 15+ years exp. Long history of success in maximizing residual position through outstanding negotiation skills & lease contract management. Third party re-marketing, forecasting etc...
email: jgambla@aol.com
Hartford, CT.
7yrs exp structuring US Leveraged & Single Investor leases w/ pre-paid deferred rents, 467 loans & early buyouts. Engineer rv guarantees, synthetic leases, economic capital models & securitizations.
E-mail: lease_structuring@yahoo.com
Princeton, NJ.
Asset management/credit/collection
20+ years experience in equipment financing.Last five years in Asset Management including remarketing, end of lease negotiations, equipment and market evaluations
E-mail: bgaffrey@earthlink.net
Wilton, CT.
18 years exp. in IT and High Tech leasing industry. Residual forecasting, workouts, off-lease sales, mid-term restructures, auctions, all aspects of remarketing and equipment management.
For a full listing of all "job wanted" ads, please go to:
http://64.125.68.91/AL/LeasingNews/JobPostings.htm
To place a free "job wanted" ad, please go to:
http://64.125.68.91/AL/LeasingNews/PostingForm.asp
----------------------------------------------------------------

Leasing Industry Legal Expert
----------------------------------------------------------------
Leasing Schools/Franchisors
(does not include those specifically employed in training or education, but who have a similar program as the following entities:)
Corporate Capital Leasing Group Grows to 24 Offices
"...we advertised this opportunity on Ebay and offered a protected territory of their home state. They would pay $500 for a security deposit on the training materials and when they booked $50,000 in business, they would get a refund of their security deposit plus a bonus of $200. They get a 60 page manual, four CDs and samples of marketing pieces. They would sign a 10 page Agency Agreement which clearly spelled out what they could or could not do and how their commissions would be paid including splitting commissions between territories in case of an overlap.
" The first month we had 4000 hits on the Ebay listing and over 90 people who were interested enough to ask for more information."
http://www.leasingnews.org/Conscious-Top%20Stories/Corp_cap_grows.htm
Global Leasing
Program cost: $24,950
In 2003, broker/lessor Global Leasing founder Phil Dushey created a new division to train independent salesmen in all the aspects of finance, including leasing ,accounts receivable financing, business acquisitions, debt restructuring, working and venture capital. His students have found great success and he spends most of his time now developing entrepreneurs, who also utilize his knowledge and sources of funds."
" We are not superbrokers and have never been one. Occasionally we will co-broker a transaction ,but generally we function as a lessor for our own accounts.
2. Our website address for our training is www.globalbrokersystems.com
3 When we train our students we do not have them send transactions through Global. We set them up to deal directly with the lenders. We also require that all lenders who work with our students will automatically approve them to do business with them. Also our current price for the program is $24,950 We also model our training program from the experience we have from being in the business for about 25 years that a broker needs to serve all of the financial needs of their clients ,whether it be equipment leasing ,factoring,acquisitions,SBA Loans or debt restructuring, we do it all."
Philip Dushey
Global Financial Services
17 State Street
New York NY 10004
Email phil@globaleasing.com
Phone 212-480-4900

Mr. Dushay is also on the Leasing News Advisory Board
http://www.leasingnews.org/Advisory%20Board/Dushay_Phil.htm
Lease One, Lynnfield, Massachusetts
"Our program has been operating for 14 years, we charge $19,900 for a three day training, & offerlifetime support , ongoing marketingasst. plus complete underwriting which allows the associate more time to market there company& we provide everything from materials, airfare, hotel , food, equipment etc..."
Joe Angelo, Jr.
http://www.leaseone.com/equipment-leasing-opportunities.html
Leasing Institute of America
"With the faculty of Sudhir Amembal, Loni L. Lowder, Charles E. Brazier, CLP, Jason Smith, General Manger, and Joe Bonanno, Esq., with $30,000 you can take part in the "Five Day Leasing School" to participate in "Stage One..." Recently formed with a unique format. They stay active, helping find funding sources and giving continued help in the growth of your leasing business. http://www.leasingnews.org/Conscious-Top%20Stories/LIA_enters_fray.htm
Parker Leasing and Financial Services
Fort Lauderdale, Florida Formed December 1, 1969, this is a sole proprietorship, according to the Better Business Bureau, who many consider quite controversial. Mr. Parker has advertised in USA Today perhaps since the paper started in 1982, offering to train those in his office for $5,000. Former students have said today it is a one person office with an answering service and the manual was a mimeograph. Today most of his business appears to be of international nature where he also raises investor money, it is claimed. There are no claims against his company in the Better Business Bureau. He is not a member of any equipment leasing association.
http://www.bbbsoutheastflorida.org/nis/newsearch2.asp?ID=
1&strBCode=06330000&ComID=0633000011001649
Leasing News has one Bulletin Board Complaint and has not been able to reach him regarding a situation in Indonesia. http://www.leasingnews.org/Complaints-Bulletin_Board/Year2001.htm#parker
Wildwood Financial---$34,950 To Get Into Leasing
The oldest, most experienced school-program run byleasing veteran Bob Baker, CLP; perhaps the most successfulto date. He, and his staff, continue to help all students after they graduate, making recommendations and helping their business grow. Mr. Baker is on the Leasing News Advisory Board http://www.leasingnews.org/Conscious-Top%20Stories/wildwood.htm
(If we have left out your company and its "franchise" or "like" program, please contact us: kitmenkin@leasingnews.org )
Equipment Leasing License
Most banks in California require those who send leases to them have a license, and if they are discounters, also have a State Board of Equalization license.
* The above is from our archives, and needs to be up-dated. If any one can help us up-date it, please send to : kitmenkin@leasingnews.org
----------------------------------------------------------------

Classified Ads --- Help Wanted
Account Executives
Account Executives
to work from our corp. office Aliso Viejo, CA. Exper. only, aggressive, 4 yr college degree required. Lucrative uncapped commission plan/environment conductive to success.

To learn more, click here.
Lease Administrator

Lease Administrator
San Francisco, CA. College Degree plus contract/ lease administration experience required. For a full description, click here.
Email resume to
sgreen@bankofthewest.com

Lease pricing division economic analysis / analytical support
Two openings lease pricing division
economic analysis/analytical support.

Click here for more info.


Wanted: Energetic, self-motivated outside sales professional in Pacific NW.
For full job description go to http://www.dolsenleasing.com/Careers.cfm
In business since 1958, DLC is an independent funding source servicing the $10K-250K market in 11 western states.

Tax Manager

Tax Manager
Seeking Tax Manager for Marshall, MN Headquarters. Responsible for management of USBancorp small ticket leasing division for a multi - billion dollar portfolio including oversight of compliance with all sales, use, rental, property, excise and miscellaneous taxes pertaining to the business of leasing. Four-year college/ university degree; or 2-4 years related work exp. and/or training; or equivalent combination of education and experience.
For complete description and application, click here.

----------------------------------------------------------------

Private Equity Performance—National Venture Capital Association
http://www.nvca.org/pdf/q105performancefinal.pdf
----------------------------------------------------------------

Baidu.com dubbed the "Google of China"
Baidu.com Gets Rousing Welcome
By Paul Shread, Internet News
Chinese search provider Baidu.com (Quote, Chart), dubbed the "Google of China," became the hottest IPO in more than five years Friday, soaring 354% in its Wall Street debut.
Perhaps Google (Quote, Chart) should strive to become the Baidu of the United States. It's taken a year for Google to add 244% to its August 2004 IPO price of $85. Baidu passed that milestone in a few hours and kept going, ending the day at $122.54, $95 higher than its $27 IPO price.
The company raised both the terms and the price of the IPO because of demand from investors, and even then, the 4 million-share offering opened at $66 when it began trading on the Nasdaq stock market and doubled from there, reaching a high of $151.21 before pulling back.
By the end of the day, the company was valued at about $4 billion — more than 100 times sales and about 300 times cash flow, a valuation that dwarfs both Google and Yahoo (Quote, Chart). But with a 200% growth rate and a commanding presence in the fast-growing Chinese Internet market, investors flocked to the IPO, trading nearly six times the number of available shares on the day.
Google fared well in Baidu's debut — the company owns a 2.6% stake in its Chinese rival, and there were also reports that Google tried to buy Baidu before it went public. Also faring well in the offering was Silicon Valley venture capital firm Draper Fisher Jurvetson, which has a 28% stake in Baidu.
The broader market fell after a stronger than expected July jobs report suggested that there is no end in sight to Federal Reserve interest rate hikes. The Fed is expected to raise rates again on Tuesday, and Cisco (Quote, Chart) will report earnings after the close that day.
The Nasdaq lost 13 to 2177, the S&P dropped 9 to 1226, and the Dow fell 52 to 10,558. Volume declined to 1.9 billion shares on the NYSE, and 1.52 billion on the Nasdaq. Decliners led 25-7 on the NYSE, and 20-9 on the Nasdaq. Downside volume was 79% on the NYSE, and 68% on the Nasdaq. New highs-new lows were 80-35 on the NYSE, and 68-31 on the Nasdaq.
Computer Sciences (Quote, Chart) lost 4% after beating estimates but issuing lukewarm guidance, and Network Appliance (Quote, Chart) fell 3.7% after warning of an earnings shortfall.
WebMD (Quote, Chart) fell 5% after reporting a 5-cent profit and a name change to "Emdeon."
Homestore (Quote, Chart) soared 40% on its results, while Audible (Quote, Chart), Ctrip (Quote, Chart) and Openwave (Quote, Chart) fell on their earnings reports.
Microsoft (Quote, Chart) continued to gain on hopes for a higher dividend.
----------------------------------------------------------------
###Press Release######################

AELA Network Baseball Meeting Event
Arizona Equipment Leasing Association had its Network Baseball meeting on Tuesday August 2. With 44 in attendance, we had food, drinks, networking and presentation by various funders in attendance. It was followed by going to BOB to watch Clemens knock the Diamondbacks into second place. Our section had the opportunity to get 2 home runs in hand, but being they were from Astros' homers only a few of our Texas attendees would not have sent it back.
The game was not the only excitement. On leaving BOB we were greeted by what was stated by the weatherstations as the 3rd most significant monsoon storm in 100 years. Hence the request: No peanuts next time just canoes please. Some of us walked 7 blocks in the stuff, and got very, very wet when 2 inches dumped on us. Others waded through 2 feet of flowing "city river"n Glad you made it home Patrick!
We are still drying out, but must admit it was a good time!
###Press Release######################

Popular, Inc. and E-LOAN, Inc. Sign Merger Agreement
PLEASANTON, Calif., / -- Popular, Inc.(Nasdaq: BPOP), the leading financial institution in Puerto Rico, and E-LOAN, Inc. (Nasdaq: EELN), an online consumer direct lender, today announced the signing of a definitive merger agreement under which Popular, Inc. will acquire 100% of the issued and outstanding shares of common stock and common stock equivalents of E-LOAN, Inc. for $4.25 per share in cash, or approximately $300 million.
This transaction will further expand Popular, Inc.'s penetration into the U.S. market, complement its existing non-prime and warehouse lending businesses, and significantly enhance its technology platform. E-LOAN, Inc., which originated over $5 billion in mortgage, home equity, and auto loans in 2004, stands to benefit from Popular, Inc.'s financial and capital markets strength as well as from cross-promotion and integration opportunities.
"We are impressed with what E-LOAN has built. They are a great brand in this space and we believe we can add financial strength and new products to further enhance it," said Richard L. Carrion, Chairman of the Board and Chief Executive Officer of Popular, Inc.
According to Bill Williams, President of Popular Financial Holdings Inc.,
"This is an exciting opportunity for Popular Financial Holdings to strengthen its competitive capabilities."
"Like E-LOAN, Popular has honored its founding vision and strong values by being passionate about serving customers and committed to treating people with dignity and respect," said Chris Larsen, Founder and Chairman of E-LOAN, Inc.
"These shared values, combined with our complementary strengths and Popular's long-term focus, will benefit our employees and customers as well as the proliferation of online lending for many years to come."
E-LOAN, Inc. will maintain its brand identity and become a wholly owned subsidiary of Popular Financial Holdings, Inc. operating in Pleasanton, California. Mark Lefanowicz, Chief Executive Officer and President of E-LOAN, Inc., will continue to serve as President. In addition, E-LOAN, Inc. will retain substantially all its employees. The transaction, which was unanimously approved by the boards of directors of both companies, is subject to E-LOAN, Inc. shareholder approval and is expected to close in the fourth quarter of 2005.
J.P. Morgan Securities Inc. acted as exclusive financial advisor to E-LOAN, Inc. and issued a fairness opinion in conjunction with the transaction.
Wachtell, Lipton, Rosen & Katz served as legal counsel to E-LOAN, Inc. and Sullivan & Cromwell LLP served as legal counsel to Popular, Inc.
About Popular, Inc.
Popular, Inc. is a full service financial services provider with operations in Puerto Rico, the United States, the Caribbean and Latin America.
As the leading financial institution in Puerto Rico with over 280 branches and offices, the Corporation offers retail and commercial banking services through its banking subsidiary, Banco Popular de Puerto Rico, as well as investment banking, auto and equipment leasing and financing, mortgage loans, consumer lending, insurance and information processing through specialized subsidiaries. In the United States, the Corporation has established the largest Hispanic-owned financial services franchise, providing complete financial solutions to all the communities it serves. Banco Popular North America operates over 135 branches in California, Texas, Illinois, New York, New Jersey and Florida, as well as 130 financial services stores under the name of Popular Cash Express. The Corporation's finance subsidiary in the United States, Popular Financial Holdings, Inc., operates nearly 200 retail lending locations offering mortgage and personal loans, and also maintains a substantial wholesale broker network, a warehouse lending division, loan servicing, and an asset acquisitions unit. The Corporation continues to use its expertise in technology and electronic banking as a competitive advantage in its Caribbean and Latin America expansion, through its financial transaction processing company, EVERTEC. The Corporation is exporting its 111 years of experience through the region while continuing its commitment to meet the needs of retail and business clients through innovation, and to fostering growth in the communities it serves. Popular is ranked among FORTUNE magazine's 2005 100 Best Companies to Work For.
### Press Release ######################

Marlin Business Services Corp. Reports Strong Increase
in Second Quarter Net Income
MOUNT LAUREL, N.J -- Marlin Business Services Corp. (Nasdaq: MRLN) today reported net income of $4.5 million for the second quarter ended June 30, 2005, a 31.5% increase over $3.4 million for the same period in 2004. Second quarter 2005 diluted net income per share was $0.38, a 31.0% increase over $0.29 per diluted share reported in the second quarter of 2004. Annualized returns on average assets and equity in the second quarter 2005 were 3.13% and 18.09%, respectively.
For the six months ended June 30, 2005 net income was $8.4 million, or a 30.6% increase over $6.5 million for the same period in 2004. Diluted net income per share for the six-month period ended June 30, 2005 was $0.71, a 29.1% increase over $0.55 per diluted share reported for the same period in 2004. Annualized returns on average assets and equity for the six months ended June 30, 2005 were 3.0% and 17.50%, respectively.
"Our strong financial performance continued with record lease production and stronger asset quality in the second quarter," said Dan Dyer, Chairman and CEO of Marlin. "Asset originations grew more than 20% over the second quarter of 2004 and asset quality improved with charge-off rates and portfolio delinquencies near the lowest levels ever experienced by the company."
Full Press Release at:
http://www.snl.com/Interactive/IR/file.asp?IID=4089372&FID=
1889927&OSID=9
#### Press Release #####################

Key Equipment Finance Names Lori Fowler VP, Lease Advisory Services
SUPERIOR, CO. – Key Equipment Finance, one of the nation's largest bank-affiliated equipment financing companies and an affiliate of KeyCorp (NYSE: KEY), has announced the addition of Lori Fowler as vice president within its Lease Advisory Services group. The Lease Advisory Services group is a team of experienced professionals focused on providing structured products and advisory services. Structured products include the arranging of securitization of lease, loan and license/subscription receivables, lease structures for equipment and single tenant real estate, structured debt for projects and facilities and leveraged leasing. Advisory services are provided on these products in addition to acquisitions, divestitures and capital formation. Ms. Fowler's office will be located in San Francisco.
"We are very fortunate to expand our team with someone of Lori's experience and caliber," said Steven T. Dixon, president and chief operating officer, Lease Advisory Services. "Her investor relationships and arranging experience will round out our team so that we may better serve our growing client base."
Ms. Fowler has extensive experience in buying, selling and arranging investments in equipment leases and loans, covering a wide variety of asset types. Prior to joining Key, she was managing director of Corporate Finance for GATX Financial Corporation where she worked for more than 20 years. Ms. Fowler's career began at ITEL Corporation in 1977. She received her bachelor's degree of arts from the University of California at Berkeley.
Key Equipment Finance is an affiliate of KeyCorp (NYSE: KEY) and provides business-to-business equipment financing solutions to businesses of many types and sizes. The company focuses on four distinct markets:
· businesses of all sizes in the U.S. and Canada (from small business to large corporate);
· equipment manufacturers, distributors and value-added resellers worldwide;
· federal, provincial, state and local governments as well as other public sector organizations; and
· lease advisory services for manufacturers' captive leasing and finance companies.
Headquartered outside Boulder, Colorado, Key Equipment Finance manages a $12 billion equipment portfolio with annual originations of approximately $5 billion. The company has major management and operations bases in Toronto, Ontario; Albany, New York; Chicago, Illinois; Houston, Texas; London, England; and Sydney, Australia. The company, which operates in 25 countries and employs 1,100 people worldwide, has been in the equipment financing business for more than 30 years. Additional information regarding Key Equipment Finance, its products and services can be obtained online at KEFonline.com.
Cleveland-based KeyCorp is one of the nation's largest bank-based financial services companies, with assets of approximately $91 billion. Key companies provide investment management, retail and commercial banking, consumer finance, and investment banking products and services to individuals and companies throughout the United States and, for certain businesses, internationally.
###Press Release#######################

Premier Lease & Loan Services'
Technology Experts Recognized as Leaders in Their Fields
Bellevue, WA – In recent months, two Premier Lease & Loan Services associates were recognized for their expertise and leadership in Information Technology and Software Development.
Suneel Parthasarathy, Senior Software Engineer was published on JavaWorld, a web-based magazine for Java technology programmers and enterprise managers. His article, "Build Application Search Features Modeled on Web Searches," not only emphasized the importance of creating effective and consistent search functions, but also provided the "how-to's" for doing so. Mr. Parthasarathy states, "Software developers can use the framework to develop simple and intuitive search features and integrate them into their applications. Moreover, the framework can be used as a basis to develop cross-application searches. Clients can benefit from such a cross-application search capability."
Lisa Yates, Lead Software Developer at Premier, was recognized by her peers for her leadership skills and knowledge of Oracle by being elected to the current Board of Directors for the Northwest Oracle User Group (NWOUG). In addition to staying up-to-date on new Oracle technologies, Ms. Yates reports, "As a board member, I now have the opportunity to share Premier's solutions with other companies while learning about what other companies are doing to utilize Oracle database technologies."
About Premier Lease & Loan Services
A member of Great American Insurance Group, Premier Lease & Loan Services specializes in providing lease- and loan-related insurance products for financial institutions, focusing on commercial equipment lessors, vehicle lenders and lessors and mortgage lenders. Premier's creative and flexible programs provide risk management, fee income and product enhancement benefits. Headquartered in Cincinnati, Premier has offices in Seattle, Chicago, San Diego and the United Kingdom, with sales and insurance offices in Atlanta, Indianapolis, New York, Toronto, Ireland and Germany.
About Great American Insurance Group
Great American Insurance Group's roots go back to 1872 with the founding of its flagship company, Great American Insurance Company. Based in Cincinnati, the operations of Great American Insurance Group are engaged primarily in property and casualty insurance, focusing on specialty commercial products for businesses, and in the sale of annuities, life and supplemental health insurance products. The members of Great American Insurance Group are subsidiaries of American Financial Group, Inc. (AFG), also based in Cincinnati. AFG's common stock is listed and traded on the New York Stock Exchange and NASDAQ under the symbol "AFG."
Contact: Reid Patrick, Strategic Marketing & Partnerships Specialist,
425-649-5923
###Press Release#######################

U.S. Bancorp Manifest Funding Services
Announces New General Manager
Marshall, MN, - U.S. Bancorp Manifest Funding Services has named Curt P. Kovash, Senior Vice President and General Manager. Mike Rizzo made the following announcement to our customers and employees on Monday, July 25th.
I am writing to let you know Brad Peterson has decided to resign his position as General Manager of Manifest Funding Services and to announce that Curt Kovash has been selected as Brad's replacement. The change will be effective August 15, 2005. Until then, Brad and Curt will work together to accomplish a smooth transition of Brad's responsibilities.
Brad has accepted a position with Pentech Financial Services as Vice President, Pentech Navigator Business Program. In this role with Pentech, Brad will be augmenting and complimenting work begun in 2003 when Manifest and Pentech established their current partnership. Brad's excitement and enthusiasm for both Manifest and Pentech will only enhance the opportunities for your business to be successful through our Navigator Business Program. We wish Brad the very best at Pentech.
Curt Kovash returns to Manifest as General Manager after an eight year absence. Curt began his career in 1989 at Manifest as a credit analyst. From 1990 to 1997 Curt served as a Regional Sales Manager. In 1997, Curt took on a leadership role as Managing Director of US Bancorp-Strategic Vendor Services. Under Curt's leadership, Strategic Vendor Services has enjoyed strong growth by focusing on relationships.
As Manifest's new General Manager, Curt brings sixteen years of experience, commitment, strength and stability to Manifest where his roots began. He brings an understanding of our business, our culture and many of our people. Curt is absolutely delighted to be "coming home" and joining the Manifest team. He is committed to keeping Manifest's focus on strong customer relationships built on outstanding service from our employees.
Please contact us if you have any questions about this change. As always, Manifest remains "Focused on Your Success."
Michael J. Rizzo, President & CEO
Business Equipment Finance Group
Corporate Contact:
Curt Kovash, Senior Vice President and General Manager
Manifest Funding Services
(507) 532-7116
Contact: Barb Berkenpas, Director of Marketing
U.S. Bancorp Manifest Funding Services
(800) 325-2236
###Press Release#######################

Municipal and Medical Equipment Leasing Firm Launches New Website
Medical & Municipal Funding, a provider of municipal and medical leasing for equipment, property, and other business essentials, has launched a new website designed to provide timely industry news, updated product information, and handy references to guide individuals through municipal and medical equipment leasing.
(PRWEB) -- Medical & Municipal Funding, a provider of municipal and medical equipment leasing, has launched a new website. The website was designed to provide up-to-date information and easily navigate the user through the available municipal and medical equipment leasing programs.
The municipal equipment leasing program is intended for modular classrooms, audio visual equipment, computer equipment and software, recreation equipment, and fire trucks, while the medical equipment leasing program has been specially designed for hospital, doctors', dentists', and veterinary equipment, as well as office equipment like computers, software, and furniture.
"Whether you are a physician starting a new practice, a business manager seeking tax-exempt leases, or a technology director needing to upgrade equipment, we have a team of seasoned leasing experts prepared to make the municipal or medical equipment leasing process simple and cost effective," said John Vonder, Vice President of Business Development of Medical & Municipal Funding.
Medical & Municipal Funding offers several municipal and medical equipment leasing programs, including:
* MMF Flex, for those unsure of their technology refreshment cycle
* Easy Start program allows businesses to obtain new or replacement equipment with very little down and low payments for the first six months
* Deferred Payment plan defers the first payment for a few months to help the client get up and running with their new equipment.
* Skip Payment program allows the client to skip payments when their business is slow or seasonal.
* Escalating Payment program allows the payment to grow as the business grows
* Lease programs can also be custom tailored to fit an organization
Each client has a dedicated lease consultant who will facilitate the relationship from beginning to end. Working with Medical & Municipal Funding is a great way to avoid working with obsolete equipment. MMF enables professionals to get necessary equipment without further leveraging the company's balance sheet and use working capital to make payments when the capital budget is constrained. Some municipal and medical equipment leases even qualify for tax-exempt status.
To apply online or download a free application for municipal or medical equipment leases, visit www.MMFleasing.com. Call 800-714-7127 or visit the website for further information about the leasing programs and payment options available from Medical & Municipal Funding.
About Medical & Municipal Funding
Medical & Municipal Funding (MMF), a division of Beacon Funding, excels at serving two distinct niches. The medical leasing niche focuses on equipment leasing needs for hospitals, clinics, and doctors. The municipal leasing niche focuses on equipment leasing needs for schools, colleges, and municipalities. Medical & Municipal Funding prides itself on offering their clients competitive lease pricing, efficient processing, and reliable information.
### Press Release ######################
----------------------------------------------------------------

Today's Two Top Event in History
1866-Birthday of Mathew Henson, famous African-American explorer, born at Charles County, MD. He met Robert E. Peary while working in a Washington, DC, store in 1888 and was hired to be Peary's valet. He accompanied Peary on his seven subsequent Arctic expeditions. During the successful 1908—09 expedition to the North Pole, Henson and two of the four Eskimo guides reached their destination Apr 6, 1909. Peary arrived minutes later and verified the location. Henson's account of the expedition. A Negro Explorer at the North Pole, was published in 1912. In addition to the Congressional medal awarded all members of the North Pole expedition, Henson received the Gold Medal of the Geographical Society of Chicago and, at 81, was made an honorary member of the Explorers Club at New York, NY. Died Mar 9,1955, at New York, NY.
http://www.matthewhenson.com/
http://www.arcticice.org/henson.htm
1866-The first queen to visit the United Sates was Queen Emma, widow of King Kamehameha IV of the Sandwich Islands ( later to be re-named Hawaii), who arrived in New York City from England on the Cuuard liner Java. She was received on August 14,1866 by President Andrew Johnson and introduced to his family. American business had already started to invest in the island, bringing coffee, potatoes, hybrid sugarcane, horses and cattle.
This Day in American History
1588 – This event is mentioned as history may have been quite different for the founding of the United States. The Spanish Armada, a fleet of 130 huge ships, met defeat at the hands of English sailors and their smaller, more maneuverable vessels. Then a series of wicked Atlantic storms off the coast of Southern England took their toll. Only half of the 130 Spanish ships managed to limp ... at best ... home. The 60 or so English ships, plus the weather, saved England from the Spanish invaders.
1814-Esther Hobart McQuigg Morris was born at Tioga County, NY, but eventually moved to Wyoming Territory, where she worked in the women's rights movement and had a key role in getting a women's suffrage bill passed. Morris became justice of the peace of South Pass City, WY, in 1870, one of the first times a woman held public office in the US. She represented Wyoming at the national suffrage convention in 18795. She died April 2, 1902, at Cheyenne, WY.
1844- Brigham Young chosen Mormon Church head following Joseph Smith death.
1866-Birthday of Mathew Henson, famous African-American explorer, born at Charles County, MD. He met Robert E. Peary while working in a Washington, DC, store in 1888 and was hired to be Peary's valet. He accompanied Peary on his seven subsequent Arctic expeditions. During the successful 1908—09 expedition to the North Pole, Henson and two of the four Eskimo guides reached their destination Apr 6, 1909. Peary arrived minutes later and verified the location. Henson's account of the expedition. A Negro Explorer at the North Pole, was published in 1912. In addition to the Congressional medal awarded all members of the North Pole expedition, Henson received the Gold Medal of the Geographical Society of Chicago and, at 81, was made an honorary member of the Explorers Club at New York, NY. Died Mar 9,1955, at New York, NY.
http://www.matthewhenson.com/
http://www.arcticice.org/henson.htm
1866-The first queen to visit the United Sates was Queen Emma, widow of King Kamehameha IV of the Sandwich Islands ( later to be re-named Hawaii), who arrived in New York City from England on the Cuuard liner Java. She was received on August 14,1866 by President Andrew Johnson and introduced to his family. American business had already started to invest in the island, bringing coffee, potatoes, hybrid sugarcane, horses and cattle.
1899-Birthday Of Russell Markert, American choreographer Russell Markert, born at Jersey City, NJ. He founded and directed the Radio City Music Hall Rocketts from 1932 to 1971. He died December 1, 1990, at Waterbury, CT.
1899 - A.T. Marshall of Brockton, MA patented the refrigerator. It was not practical in cost for many households and "ice" refrigerators were common until perhaps World War II.
1876-Thomas Alva Edison of Menlo Park, NJ, obtained a patent for a "method of preparing autographic stencils for printing". He went on to improve the "mimeograph," who until the advent of the photocopier, was the most widespread method of paper communication and duplication.
1896-Birthday of Marjorie Kinnan Rawlings, American short story writer and novelist ( The Yearling), born at Washington, DC. Rawlings died at St. Augustine, FL, December 14, 1953.
http://memory.loc.gov/ammem/today/aug08.html .
1900-Birthday of bandleader Lucky Millinder, Anniston, AL.
1911 - Membership in the U.S. House of Representatives was established at 435. Every 211,877 residents of the U.S. were represented by one member of Congress.
1918 –Birthday alto Sax player Benny Carter Birthday (Died July 12,2003)
http://www.bennycarter.com/
http://newarkwww.rutgers.edu/ijs/bc/
http://www.jazzradio.org/benny.htm
http://www.riverwalk.org/profiles/carter.htm
1918-Two days after the Battle of Marne ended, the British Fourth Army mounted an offensive at Amiens with the objective of freeing the Amliens-Paris railways from bombardment by the German Second and Eighteenth Armies. More than 16,000 German prisoners were taken in two hours of fighting the first day. The German forces were forced back to the Hindenburg's line by September 3. This battle is considered a turning point by many historians because of its impact on the psyche o f Germany. August 8 was described by General Erich Ludendorff as a "Black Day" for Germany. 1923-Birthday of singer Jimmy Witherspoon, Gurdon,AR.
1926-Birthday of trombonist Urbie Green, Mobile, AL.
1922-Louis Armstrong, 22 years old, leaves for the Windy City. His autobiography is fascinating to read about his version of the beginnings of jazz. He perhaps is not only the best known jazz musicians, but considered even today to have been quite ahead of his time. On old records, it is easy to pick him out playing the trumpet. He had tone, melody and rhythm that still wants you to sing, dance, or tap your foot.
1923 - Benny Goodman was 14 years old as he began his professional career as a clarinet player. He took a job in a band on a Chicago-based excursion boat on Lake Michigan.
1932-Birthday of singer/songwriter Mel Tillis, Pahokee,FL. Tillis was the Country Music Association Entertainer of the Year . Equally talented as a singer and as a songwriter, Tillis began his hit-making career in 1958 with "The Violet and the Rose." His top-ten singles have included "Who's Julie," "The Arms of a Fool" and "Memory Maker." Tillis has a speech impediment, but has made his stuttering a part of his act.
1933-Louisiana Governor O.K.Allen pardon's Huddie William Ledbetter, better known as the folksinger "Leadbelly.," He got the name while in prison in Texas for being very strong. He was a very big man with an explosive temper, and was in for murder. He was pardoned by Texas Governor Pat Neff from a thirty year sentence, something that was unheard of in Texas and from the very conservative Neff, but it is said, he sang a song of why he should be released that so affect the warden, and then Neff, that they released him. Leadbelly was one of my father's favorite folksingers, that he played all the time, and my first memories of my father are listening to this music in the forties. I remember sitting on his knee, perhaps the earliest recollection of my father, who I miss more and more as each year goes by.
http://www.nashvillesongwritersfoundation.com/fame/ledbet.html
http://www.blueflamecafe.com/index.html
http://members.fortunecity.com/kgerald/personel/LedbetterHuddie.htm
http://www.cycad.com/cgi-bin/Leadbelly/biog.html
http://www.mala.bc.ca/~mcneil/cit/citlcleadbelly.htm
1933-The first savings and loan association established by the federal government was the first Federal Savings and Loan Association of Miami, Florida. The creation of savings and loan institutions had been authorized by the Home Owners Loan Act of June 13, 1933, to provide a convenient place for the investment of small and large sums and to lend money to local applicants for first mortgages.
1941 - Les Brown and His Band of Renown paid tribute to baseball's 'Yankee Clipper', Joe DiMaggio of the New York Yankees, with the recording of "Joltin' Joe DiMaggio" on Okeh Records. From that time on, DiMaggio adopted the nickname, Joltin' Joe.
1942-Adding to the fear of the times from both the war in the Pacific and Atlantic, this event is forgotten by many today. Six Germans were electrocuted this day in 1942 in Washington, DC. They were part of a group of eight who were tried by a military commission of seven generals. One saboteur, George John Dasch, was sentenced to 30 years in prison, and another Ernest Peter Bruger, received a life sentence. All eight were found guilty of landing in rubber boats from enemy submarines, carrying explosives, incendiaries, fuses, detonators timing devices, acids, and similar material. Four of them landed on June 13, 1942, at Amagansett, NY, on Long Island, and were discovered by Seamen Second Class John C. Cullen of the Amagansett Coast Guard Station. Four others landed on June 17, 1942, at Poine Vedra Beach near Jacksonville, FL.
1951-Birthday of Randy Shilts, journalist known for his reporting on the AIDS epidemic. One of the first openly homosexual journalists to work for a mainstream newspaper and the author of And the Band Played On: Politics, People and the AIDS Epidemic. Born at Davenport, IA, and died at Guerneville, CA, Feb 17, 1994.
1960- British Decca destroyed 25,000 copies of Ray Peterson's death-rock song, "Tell Laura I Love Her." The company refused to release a song which it said was "too tasteless and vulgar for the English sensibility." A rival firm, however, had no such compunction, recording a cover version by a singer named Ricky Valance, which went to number one on the British chart. In the US, Ray Peterson's recording of "Tell Laura I Love Her" reached number seven on the Billboard pop chart.
1968- Race riot in Miami Florida.
1969-Photographer Iain Macmillan took six pictures of the Beatles crossing the street outside their Abbey Road studio in London. A police officer held up traffic while the band walked back and forth several times. Paul McCartney chose one of the pictures for the cover of the "Abbey Road" album.
1970-New York Yankees honor Casey Stengel, retiring his number 37.
1970- Janis Joplin bought a tombstone for blues singer Bessie Smith's unmarked grave in a Philadelphia cemetery. Less than two months later, Joplin herself was dead of a drug overdose. Smith had died following an auto accident in 1942 at the age of 37.
1973-Vice-President Spiro T Agnew brands them "damned lies" regarding reports he took kickbacks from government contracts in Maryland. He vowed not to resign; that he was innocent.
1974 - Roberta Flack received a gold record for the single, "Feel Like Makin' Love". Flack, born in Asheville, NC and raised in Arlington, VA, was awarded a music scholarship to Howard University in Washington, DC -- at the age of 15. One of her classmates became a singing partner on several hit songs. Donny Hathaway joined Flack on "You've Got a Friend", "Where is the Love" and "The Closer I Get to You". She had 10 hits on the pop charts in the 1970s and 1980s.
1974-President Richard Nixon announced in a televised address that he would resign. Three days earlier he had released tape transcripts revealing he had impeded the Watergate investigation. Nixon told an audience of some 100,000,000, he had made some wrong decisions but that he was resigning because he no longer had enough support in Congress.
1975- country singer Hank Williams Junior suffered severe head injuries when he fell 150 metres while mountain climbing in Montana. When he returned to performing months later, he had switched to a country-rock sound from the pure country style made famous by his father.
1976-The Chicago White Sox made baseball sartorial history by donning shorts for a game against the Kansas City Royals. The Sox won, 5-2, but the shorts, a novelty thought up by owner Bill Veeck, lasted only a while.
1981-Shiaway St. Pat, driven by Ray Remmen, won the Hambletonia, the most important race for three-year-old trotters, contested for the first time at the Meadowlands in New Jersey.
1984 - Carl Lewis won his third gold medal at the Los Angeles Olympics. He won the 200-meter sprint. At the same time, Greg Louganis received his first gold medal in diving in the springboard competition.
1986- singer David Crosby, sentenced to a five-year term for drug and weapons charges, was paroled from a prison in Huntsville, Texas after serving only five months. The convictions were overturned by a Texas appeals court in November 1987- Crosby said when he was released that he had kicked a ten-year drug habit and wanted to resume his musical career. He gained fame with the Byrds in the late 1960's, then teamed with Stephen Stills, Graham Nash, and Neil Young.
1988-The first night game of Chicago's Wrigley Field was postponed by rain with the Cubs leading the Philadelphia Phillies 3-1, in the bottom of the fourth inning. The Phillies' Phil Bradley let off the game with a home run, but in a postponed game, all statistics are washed out.
1990- Iraq annexes Kuwait. The US has been sending troops to Saudi Arabia and moving the US Navy into the Mediterranean seas.
1993-The Dream Team, a specially-assembled team of NBA all-stars, defeated Crotia, 117-85, to win the gold medal at the 1992 Summer Olympics in Barcelona. The Dream Team, coached by Chuck Daly, including Charles Barkley, Larry Bird, Clyde Drexler, Patrick Ewing, Magic Johnson, Michael Jordan, Christian Laettner, Karl Malone, Chris Mullin, Scottie Pippen, David Robinson and John Stockton.
1994- Janet Jackson tied Aretha Franklin for the most gold singles by a female artist - 14 - when "Any Time, Any Place" was certified as having sold more than 500,000 copies.
1995- the Canadian stage production of Disney's "Beauty and the Beast" opened at the Princess of Wales Theatre in Toronto. At $17 million, it was the most expensive stage production in Canadian history.
1998-The largest free jazz festival in the world, San Jose, California, draws 200,000 to hear Sandoval, Broadbent, Schuur, among many others.
----------------------------------------------------------------


Baseball Poem
Hustle and Energy
During tryouts
our
high school
baseball coach
explains
what it takes to
make the team
freshman believe him
Written by Dan Zamudio
"Catcher in the Wry"
Baseball Poems
Published by McFarland and Company