National Account Manager
Position located/based anywhere in the U.S.
3-5 years vendor finance/sales experience
For a full description and how to apply,
click here.

Thursday, August 11 ,2005
Headlines---
Classified Ads---Credit
Archives, August 11,2000--Metrolease Closing
Pictures from the Past--1993 (Patrick Byrne, too)
"Funders Only" List
---Instructions to be listed for free included
Classified—Help Wanted
UAEL Lake Tahoe Classic-Don't Miss it!!!
PinnFund money raiser pleads guilty to wire fraud
Baby Boomers Affect Employment--by Fred St Laurent
My Trip to Chicago—the Windy City
News Brief---
You May Have Missed---
"Gimme that Wine"
Today's Top Event in History—Alex Haley birthday
This Day in American History
Baseball Poem—Robert L. Harrison (Murderer's Row)
######## surrounding the article denotes it is a "press release"
Classified Ads---Credit
Atlanta, GA.
10 yrs experience in credit/collections/recovery/documentation in the leasing industry. P&L responsibility, team builder & strong portfolio mgnt skills. email: mortimerga@adelphia.net
Boston Ma.
Challenging position where my skills, professional experience, organization, leadership, strategic thinking, creativity, energy, passion, competitive nature will enable me to define opportunities and personal development.
Email: bernd.janet@verizon.net
Corona, CA.
VP credit Consumer Credit prime/sub prime Auto lending/leasing/mortgages. 20+yrs exp. If you are looking for someone to affect the bottom line I am that person. Will relocate.
Email: amosca2000@yahoo.com
Fort Lee NJ
3 Years Experience. Looking in NJ/NY.
Email: angitravis@mail.com
Credit: Irvine, CA,
I have over 16 years of Credit/Collection experience in the finance industry. Prompt results, extremely effective and knowledgeable, professional, excellent manager and team player.
Email: newportresources@sbcglobal.net
Los Angeles, CA
Over 15 years experience in Credit/Operations with Small Ticket and transactions up to $500,000.00. CLP, with excellent relationships with most major lenders.
Email: jonbh123@earthlink.net
Mill Valley, CA
Senior corporate officer with financial services credit background. M and A, fund raising and workout expertise.
Email: nywb@aol.com
New Jersey, NJ
Credit Analyst with 10+ years experience in small-ticket lending up to $500,000. Experience with both vendor-direct and with brokers.
Email: b.leavy@worldnet.att.net
New York, NY .
V.P. Credit & Collections w/23 years exp.looking for a situation where I can utilize my varied & extensive knowledge of credit/collections/risk-management & leasing.
Email: rcouzzi@yahoo.com
Portland, OR.
Well known Equipment Leasing Industry Professional (Credit Analyst) with 17 years experience working in the Portland, Oregon area for three major Fortune 500 Funding Sources.
Email: jimmyfrank@verizon.net
| RESUME |
http://216.66.242.252/AL/LeasingNews/Resumes/Jimmy%20Frank-Resume.pdf
Orange, CA .
Credit/Operations Manager 15 years exper., looking for a new home. Have handled both middle/ large ticket transaction, plus muni & international finance.
email: equiplender@aol.com
Senior Credit Officer
experienced in middle-market leasing; structured, vendor and 3rd party to the fortune 1000. Proactive team builder, originations capable with strong work ethic.
Email: kyletrust@hotmail.com
For a full listing of all "job wanted" ads, please go to:
http://216.66.242.252/AL/LeasingNews/JobPostings.htm
To place a free "job wanted" ad, please go to:
http://216.66.242.252/AL/LeasingNews/PostingForm.asp
----------------------------------------------------------------

Leasing News Archives, August 11,2000--Metrolease Closing
Metrolease Ceasing Operations
This story has been floating around the internet for several months with both UAEL and NAELB Standard Committees looking into alleged charges of "double funding" allegedly between Lasalle Bank and Textron; alleged leases not being funded and brokers not receiving commissions. No one has wanted to go on the record about what is going on, and Metrolease has never returned e-mail, telephone calls, or faxes regarding this. The rumor was the company would be going out of business.
This is from a highly regarded funding source:
" I spoke to John Blazek last week and confirmed that they are closing down operations and are running under a skeleton crew. The owner has already begun the operations of another company operating as a funding source....name has not been disclosed. John will help close operation."
John Blazek is the vice-president of the company. He formerly was president of Stratford Leasing, which he also closed down.
Pictures from the Past--1993 (Patrick Byrne, too)
Featured on Leasing News: 9/3/2002

1993

Western Association of Equipment Leasing Honors New CLP's at Conference.

The WAEL Certified Lease Professional (CLP) is the only professional certification available in the equipment leasing industry. WAEL President Gordon Roberts (shown above at the podium) and Certification Chair Ken Goodman, CLP (far right) present WAEL's new CLPs with special plaque at the conference: seated (from left to right): Tom Cadle, vice-president, First Source Financial Services, Rancho Cordova,CA;

Patrick Byrne, president, Balboa Capital Corporation, Los Angeles, CA; Shawn Giffin, excecutive vice-president, Finance, Balboa Capital Corporation, Irvine, CA; and Bill Whener, president, First Concord Acceptance Corp., Denver, Co.

,

Certification Chair Ken Goodman, CLP.
----------------------------------------------------------------

" Funders Only" List
---Instructions to be listed for free included
Funder's Only
A -Accepts Broker Business | B -Requires Broker be Licensed | C -Sub-Broker Program
| D -"Private label Program" | E - Also "in house" salesmen
Rank

Name
In Business Since
Contact
Website
Leasing Association

Employees

Geo
Area

Dollar
Amount

Equipment Restrictions

A

B

C

D

E

1
There is no advertising fee or charge for a listing. They are "free."
Leasing News makes no endorsement of any of the companies listed, except they have qualified to be on this specific list.
Originally the purpose of these lists were to note those in the equipment leasing industry who specialize in story credits. This was our first "funder" list. Many seek to help those who do not qualify as "A" or "B' credits. It did not preclude that they also considered other types of credit, but generally specialize in what takes knowledge of the company that may not appear in a consumer credit score or may be a start-up, new management, and in the trade this type of applicant is called a "story credit."
In an effort to then note another level of "story credits," who also may attract broker business from many other sources for many other reasons as noted in the qualifications, Leasing News developed a second list: those who consider leases that they broker to others are their main occupation, which we labeled "Super Brokers." At present time, only BSB Leasing is listed.
It appears many who are really "Super Brokers," who primarily do not fund the original transaction, ( do not have their own portfolio,) may be pretending to be "Funders." It is surprising that BSB appears to be the only "Super Broker" in the equipment leasing business. Leasing News thought more would want to be listed.
To help clear the field, this list is for "funders only." It does not preclude that the funder cannot sell parts of its portfolio, or even "broker" to other funders or groups, but this "group" does not fit in the other two lists.
It is Leasing News goal to qualify those who want to be listed as a true "funder" of leasing contracts. We realize the responsibility in doing so and believe the qualifications of the other two lists will aid in having an accurate description.
http://www.leasingnews.org/Story_Credit/Story_Credit.htm
http://www.leasingnews.org/Super_Brokers/Super_Brokers.htm
In addition to the above qualifications, the "funder" must have a "clean" Better Business Bureau rating, no Leasing News Bulletin Board complaints or a poor record, and must belong to a national leasing association, or such an organizations as the American Bankers Association, as we view this that they are professional and abide by their association standards and code of ethics. It is not uncommon for a "funder" to belong to many professional and trade associations.
Leasing News will be verifying "lessor" lines with their bankers or appropriate source, such as publicly held companies (as done with those on the Story Credit List and Super Broker List.)
Leasing News reserves the right not to list any company it believes does not meet the qualifications as stated above.
*********Instructions To be Listed ***********************
Please send in the following format. If your company is not publicly traded or well-known to us, we will contact you for further information.
Name:
Year Start:
Contact:
(some people put telephone number, some e-mail, or both)
Website:
Leasing Assoc.
Employees:
Geographic Area:
Minimum Dollar Amount:
(several also put a range, as you will see, some also add their average transaction size)
Equipment Restrictions:
( you may have this on your web site, or may say, call, or may have a short list, or may say depends on credit.)
A--Accepts Broker Business
(It is suggested in the comment section that the web site address of contact and/or qualifications be placed. If not on a web site, please put on a page that we can turn into a URL for readers to go to)
B-Requires Broker be Licensed---Certain states require all those involved in the leasing process be licensed. If you care to make a comment on this, then please add to your comment section.
C-Sub-Broker Program—Allows a broker to pay a broker who submits and/or works with the original broker to obtain credit, financial statements, negotiate, or assist in the obtaining of leasing documents and invoices.
D—Private Label Program—offers the broker or discounter a contract that allows them to put their name on it, primarily for marketing purposes.
E—In addition to accepting broker business, has "in house" salesmen who go "direct" to customers and/or equipment vendors. If there is confusion such as the entity is a subsidiary or separate operation, but under the same financial control, it is best to state "yes," while the sales team may be "separate," it is in reality part of the organization. This is very common in the leasing industry to have both sets of "on premise" and "off premise" sales and should not be viewed as a negative to each "divisions" efforts.
Comments: These will be "footnoted" and hopefully will cover any statement or clarification a "funder" would like to make.
----------------------------------------------------------------

Classified—Help Wanted
MIS/Business Analyst
MIS/Business Analyst
Campbell, CA. Business Analyst needed to assist Ops Department in production and development of business segment reporting, liquidity management; systems integration. College degree/related experience in financial services industry required.
E-mail resume to: daphnew@pentechfinancial.com

National Account Manager

National Account Manager
Position located/based anywhere in the U.S.
3-5 years vendor finance/sales experience
For a full description and how to apply,
click here.

----------------------------------------------------------------

United Association of Equipment Leasing
September 22-25, Lake Tahoe, California
Make your room reservation as soon as possible at Caesars Tahoe (1-866-89-Tahoe for the UAEL block) as the hotel expects to be sold out.
If you haven't booked your room at Caesars Tahoe (866-844-2696 UAEL block) for the UAEL Fall Conference and Exposition please do so as soon as possible.
The complete brochure has been mailed and is also available at
www.uael.org
. Register for the conference before August 15 to take advantage of the UAEL discounted rate.
The event will also feature the exclusive buyout of the M.S. Dixie for the Saturday Sunset Dinner/Dance Cruise.
UAEL is the sole occupant of the M.S. Dixie for our Saturday Evening Sunset Dinner/Dance Cruise and have ordered perfect weather for the event!
Lake Tahoe 's Zephyr Cove Resort serves as a homeport to the M.S. Dixie II Paddle wheeler. Lake Tahoe 's original paddle wheeler company welcomes you aboard the M.S. Dixie II. Voted Lake Tahoe 's best boat cruise.
for more information, please go here:
http://www.leasingnews.org/items/Tahoe_Conf.htm
----------------------------------------------------------------

PinnFund money raiser pleads guilty to wire fraud
(parent of PinnLeasing)
28 other counts dismissed as part of plea agreement
By Mike Freeman
UNION-TRIBUNE STAFF WRITER
SignonSanDiego.com
August 10, 2005
The final executive facing criminal charges in the notorious PinnFund USA financial scam has pleaded guilty to wire fraud.
James Hillman, 65, a lawyer now living in Nevada, was the chief money raiser for Carlsbad-based PinnFund, a defunct sub-prime mortgage lender that bilked investors out of millions of dollars.
He entered the guilty plea Monday on one count of the 29-count indictment handed up two years ago. He is scheduled to be sentenced Dec. 2.
Hillman faces a maximum of five years in prison, although under federal sentencing guidelines he could serve less time.
The remaining counts of the indictment were dismissed as part of the plea deal.
Founded in 1993, PinnFund had all the trappings of a successful mortgage lender, including 200 employees making loans from an office complex that included a wine cellar and gourmet cafeteria.
But in fact PinnFund was a Ponzi scheme. It lured about 160 high-net-worth investors to put $330 million into the company on promises of 17 percent annual returns.
As in all Ponzi schemes, however, the investors' principal was being used to pay the promised sky-high returns. In the end, only about $106 million was paid back to investors. The rest of the money covered losses at PinnFund and paid for the expensive lifestyles of the company's executives.
The scheme unraveled in 2001. Tipped off by suspicious investors, the Securities and Exchange Commission raided PinnFund's offices that spring, forcing the company to shut down.
In the aftermath of PinnFund's collapse, Chief Executive Michael Fanghella's lifestyle grabbed most of the headlines. Using investor money, he purchased a home in Rancho Santa Fe, bought a yacht and paid $50,000 for dinners and wine at five-star restaurants. He also gave more than $10 million in gifts to an ex-girlfriend, who at one time had been a porn star.
Fanghella was sentenced to 10 years in prison in 2003.
Hillman, who was based in Oakland, attracted investors to PinnFund. Throughout the lengthy civil and criminal investigations related to the scam, Hillman maintained that he was duped by Fanghella and others about what was really going on at the company.
He pleaded guilty to one count of wire fraud that covered a specific period of time in fall 2000 – when PinnFund began to miss monthly interest payments to investors.
Hillman admitted that he didn't inform investors of the missed payments and used his own funds to cover the shortfall. In addition, he continued to raise at least $20 million in investor money, despite the missed payments.
Tom Brown, Hillman's Los Angeles lawyer, said Hillman was told by PinnFund executives that the company was late paying interest because of delays in payments from companies that purchased its mortgages. Hillman used his own funds as a "bridge loan" until PinnFund made the scheduled interest payments three or four weeks later, Brown said.
But according to court documents, Hillman also received more than $20 million in commissions that were not disclosed to investors, and he pulled some of his own money out of PinnFund when payments were late.
"Mr. Hillman pocketed millions from this fraud, and today is a day of justice for PinnFund investors," U.S. Attorney Carol Lam said.
As part of a settlement with the SEC in 2002, Hillman turned over personal assets of $21 million to investors, Brown said.
Hillman's plea brings to nine the number of executives convicted in the PinnFund case, including President Keith Grubba and Chief Financial Officer John Garitta, who are serving sentences of 63 months and 48 months respectively.
PinnLeasing president Tommy Larsen was convicted, but shortly after being incarcerated, died of cancer.
(the full story of PinnFund, reads like a racy novelette:)
http://www.leasingnews.org/docs/Pinn_1.htm
----------------------------------------------------------------

Baby Boomers Affect Employment-----by Fred St Laurent
While the current federal unemployment rate is 5% and 200,000 were newly employed last month, this number will have little meaning within 5 to 10 years as there will be 77 million baby boomers that will be retiring within the next 5 to 10 years.
Along with other employers, the leasing industry should begin preparing for this now as it will take time to implement, and those who take action now, will be more competitive in the near future.
The graph below is dramatic!
No matter which economic projections come true, the demographic challenges ahead are inescapable:
There will be a sharp slowdown in the number of people entering the workforce.
Business Week Today: "Some economists making projections decades out assume a 1.5% productivity-growth rate--the average over past 30 years--and conclude that the U.S. could be short by as many as 10 million workers by 2010.
No matter which economic projections come true, the demographic challenges ahead are inescapable: There will be a sharp slowdown in the number of people entering the workforce. Since 1980, the U.S. workforce exploded by 50%, adding some 38 million people as baby boomers hit their prime and as women flooded into the workforce. Now, baby boomers are aging and nearly 80% of women hold jobs outside the home. By 2020, the labor force is set to grow just 16%, adding fewer than 20 million new workers, according to Ellwood's projections."
This is only a small part of the problem!! There is also a trend in most companies that can only be referred to as a "revolving door" employment situation.
According to the 2004 U.S. Job Recovery and Retention Survey released by the Society for Human Resource Management and CareerJournal.com, 38% percent of the human resource professionals surveyed said they have noticed an increase in turnover since the beginning of 2004.
So the dynamic is that there will be fewer people to fill more jobs. Today it is difficult to retain the employees that we have hired. This labor shortage is the reason noted management guru Peter Drucker said: "…demographics; not productivity or IT or knowledge management, will be Corporate America's greatest challenge of the next 20 years."
So what do we do about it?
Of course I am happy because it seems that Recruiting will play a strategic role in the acquisition of talent from competing companies as the war for qualified employee's heats up.
The only defense against a targeted recruiting effort is keeping your employees happy.
So how does one do this?
According to Marc Bailey, the CMO of Taming Turnover, consultants and experts in employee retention:
"Nothing is more crucial to your organization's competitiveness than hiring the right people and keeping them. $420 billion was lost to the U.S. economy in 2004 due to turnover. That's a lot of money. But the most devastating cost of turnover is the damage to customer relations, to employee morale, and the knowledge that walks out your door and into the offices of the competition"
Marc also feels that "…people join companies but they leave managers" and when I first heard him say this it struck me as being extremely relevant because most of the people that we recruit out of one company to our clients company, are usually leaving because of issues that have developed from disappointment with management.
Marc's company ( http://www.tamingturnover.com ) partners with their clients to train managers to be what Marc calls "retention focused champions" and has an online university for this purpose that is surprisingly affordable and sophisticated. They say they will improve the effectiveness of every manager-leader and develop in them new core competencies with lasting results aimed at Trust- Flexibility- and Caring.
This is one of the proactive plans being implemented to prepare for the unavoidable dynamics of the "baby boomer" generation retirement.
Over all it is my opinion that whatever anyone does to plan their business for the next five to ten years, they should address the issues of Turn Over and Retention.
Kind Regards,
Fred St Laurent
Managing Director
SFBI Recruiters
Phone: 678.947.9910 ext 214
Fax: 678.623.8283
Email: Fred@sfbirecruiter.com
"Impacting Companies one person at a time."
Website: http://www.sfbirecruiter.com/
Member of ELA
Member of NAELB
Member of the Leasing News Advisory Board
http://www.leasingnews.org/Advisory%20Board/Fred_St_Laurent.htm
(Leasing News both accepts and encourages articles that will interest other readers in our industry.)
----------------------------------------------------------------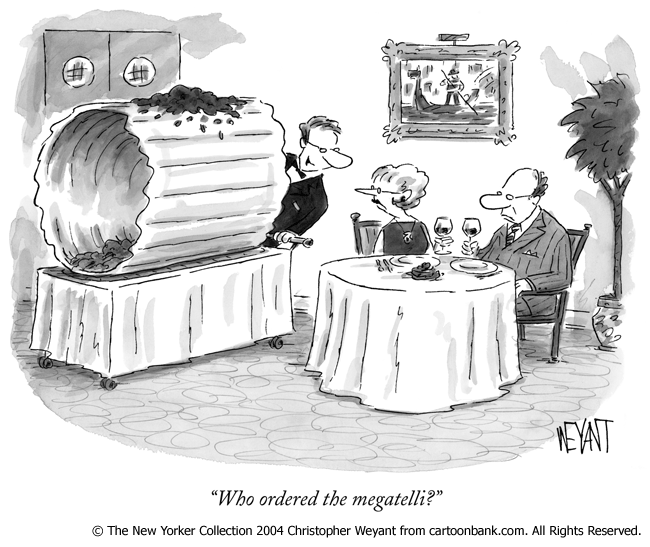 ----------------------------------------------------------------

My Trip to Chicago—the Windy City
by Kit Menkin
Chicago, Illinois is a beautiful, clean, wonderful city. While I have been here several times before, it was always to a conference or meeting. You fly in, and you fly out. Maybe you have dinner at Morton's or Gibson's, but that's about it. Our neighbors Pat and Peggy Colvin invited their family and friends to help celebrate their 50 th wedding anniversary in Chicago, special hotel rates, a bus tour, river boat tour, dinner, two lunches, and it was a fun time as their grandchildren, all girls, also took part.
While the newspapers talked about a Water Department head and engineering head getting arrested for job promotions and other things, including helping during election time, along with kick backs from a truck deal, I can tell you Mayor Daley has really made a difference as all the residential area is along the lakeshore, people are moving back into Chicago, not out, the retail area has flowers and is clean, no homeless, and clean streets, great parks, friendly people, great shopping.
I had a 14 course dinner at Tru and a great meal at a French Vietnamese restaurant Le Lan, along with a bus ride I will never forget. The first half of the day a guide took the air conditioned bus all around the high lights, the various sections of town. I loved hearing about the history and the various neighborhoods had what I don't see here, many, many "mom and pop" stores and very few franchise plastic restaurants and shops. The ethnic difference was great and colorful.
We had lunch at Hull House historic faculty lunch area, where the Colvins are contributors. I should mention at their dinner at the Four Seasons, where we stayed ( what a great view), they had letters on the anniversary from President Bush, Governor Schwarzenegger , Maria Shriver, and Tom Campbell, former congressman and now financial head for Governor Schwarzenegger ( one of Colvin daughter's works for him for many years.) Great speeches as most of the people there were former neighbors...we were one of the two current neighbors there.
Viewing the University of Illinois where they both graduated, and contributed money, several buildings named after them, we passed the new baseball dug out and Pat announced he had contributed the money to build it, which is now named the Peggy Colvin Dug House. We all really laughed at this as she was quite surprised.
We visited the house they lived, were married, the high school, which was almost 100% Jewish when he went to it. The story teller who was black, said when she went there, it was 80% Jewish and by the time she graduated, 100% black, as the neighborhood had become. Beautiful area and famous blacks had lived there, some still do, as the head of the Black Muslim church had three with guards in front. It was a site to see. The bus driver tried to make it down the narrow street where Pat first lived, but we had an adventure backing out.
Pat worked on the newspaper at University of Illinois and after he gratuated ( drove a cab while he went to college, had other jobs) and went to work with two other newspaper friends, one was Hugh Hefner. Pat did the accounting and ran the IBM computers. He said the first issue of Playboy had no date as they did not know when or if they would have a second edition.
He said the three year subscriptions were common, the mailing list sold many times, very valuable, and Hefner's idea of a Playboy Key was such a big hit, that almost all were located around parts of the country where they would never be visiting the first Playboy Club, but wanted to be known as a "playboy." That was the thing in the early 1950's.
He left there with another one of the early investors named Morton, who opened a restaurant where Pat was the accountant for many years, until he moved to California, helped started some other companies, but became very well-to-do buying apartment complexes.
The architectural tour of the city by river was both very educational and a lot of fun. The city is certainly growing and appears very well managed. Even Donald Trump is building right near the original Fort Dearborn first settlement.
We wound up at the Navy Pier with lunch at Riva. I should point out here when Pat introduced me to everyone at the Saturday dinner, I was famous for being a friend of Dan Sorkin, who I worked with at KFRC radio in San Francisco. It seems they all remember Dan Sorkin ( "It's a spring day here in Chicago and you can hear the sounds of the city---(followed by a machine gun.) I heard many of the things he said. Dan is the one who promoted Bob Newhart, and at the Navy Pier they recently dedicated a bronze statue ( he is actually sitting) of Bob Newhart.
Great view of the city from the Navy Pier lakeshore. By the way, on our historic bus tour we learned it is not called the Windy City because of the wind ( which really cooled off the heat.) It seems Chicago really wanted the 1893 exposition (may have year wrong) and sent a delegation to Paris. They met all day and almost all night with the delegation, leaving the meeting winning the event. Afterwards, the group was asked why they granted the exposition to Chicago, and were told they were "wind bags," talking all day and night and had to finally grant it. The newspaper head lines then read, "Windy City gets Exposition." And the moniker has stuck ever since.
----------------------------------------------------------------

News Briefs----
Cisco 'opens' Nasdaq from San Jose
http://www.mercurynews.com/mld/mercurynews/news/
breaking_news/12350794.htm
----------------------------------------------------------------


You May Have Missed
Auto Club Fires 27 Employees For Online Blog
http://www.kfmb.com/story.php?id=18968
---------------------------------------------------------------


"Gimme that Wine"
North California Wine Crush, vintage 2005
http://www1.pressdemocrat.com/apps/pbcs.dll/article?AID=
/20050810/NEWS/508100320/1033/NEWS01
Chardonnay outsells Pinot Noir 13-to-1
http://www.usatoday.com/life/lifestyle/2005-08-09-pinot-cover_x.htm
Recognizing wine's taste of place
http://www.sfgate.com/cgi-bin/article.cgi?f=
/c/a/2005/08/04/WIG1LE1N351.DTL
----------------------------------------------------------------

Today's Top Event in History
1921-Birthday of author Alex Haley , Ithaca, New York. He was raised by his grandmother at Henning, Tennessee, and entered the US Coast Guard in 1939 serving as a cook, but eventually he became a writer and college professor. His interview with Malcolm X for Playboy magazine led to his first book, " The Autobiography of Malcolm X," which sold six million copies and was translated into eight languages (it was an excellent, moving biography of a man I interviewed several times as a newsman; he was quite an "electric" interview ). His Pulitzer Prize-winning novel published in 1976, Roots, sold millions and was translated into 37 languages and was made into an eight-part TV miniseries in 1977, holding the first top ratings of any such series, generating interest in all human ancestry. Haley died at Seattle, WA, Feb 13,1992
http://www.tnstate.edu/library/digital/Haley.htm
http://www.suite101.com/article.cfm/literary_tour/26207
This Day in American History
1760-The first Methodist preacher, Philip Embury, arrived in New York City on the Perry, which carried 70 passengers, half of whom were Methodists. With the assistance of Barbara Heck, he organized the first Methodist Society in America in 1776.
1807-Birthday of David R. Atchison, Missouri legislator who was president of the US for one day. Born at Frogtown, KY, Atchison's strong pro-slavery opinions made his name prominent in legislative debates. He served as president pro tempore of the Senate a number of times, and he became president of the US for one day--Sunday, Mar 4, 1849--pending the swearing in of President-elect Zachary Taylor Monday, Mar 5, 1849. The city of Atchison, KS, and the county of Atchison, MO, are named for him. He died at Gower, MO, Jan 26, 1886.
1841-Having escaped from slavery only three years earlier, Frederick Douglass was legally a fugitive when he first spoke before an audience this day in 1841. At an antislavery convention on Nantucket Island, Douglass spoke simply but eloquently about his life as a slave. His words were so moving that he was asked to become a full-time lecturer for the Massachusetts Anti-Slavery Society. Douglass became a brilliant orator, writer and abolitionist who championed the rights of blacks as well as the rights of all humankind.
http://www.history.rochester.edu/class/douglass/home.html
1860—Nevada is known as the "Silver State" as the first silver mill to treat sliver ore successfully, as well as the first reducing mill to treat ore-bearing quartz, was established by the Washoe Gold and Silver Mining Company, No. 1, near Virginia City, Nevada. The mill operated by waterpower, was built by Almarin B. Paul, who began construction work on May 25, 1860, and completed it on August 9, 1860. It consisted of 24 stamps that began to crush on August 11, 1860.
1862-Birthday of Carrie Jacobs Bond, American composer of well-known songs, including "I Love You Truly" and "A Perfect Day," and of scores for motion pictures, Carrie Jacobs Bond was born at Janesville, WI. She died at Hollywood, CA, at age 84, Dec 28, 1946.
1861-The first US Senator to address the Senate in military uniform was Edward Dickinson Baker, Republican of Oregon. He was drilling his regiment at Meridian Hill when he was summoned to refute Senator John Breckinridge, Democrat of Kentucky, who was speaking against a proposal to send troops against the South. Baker did not have time to change into civilian attire, but removed his sword prior to delivering his speech. Baker City and County were named for London-born Edward Dickinson Baker, a Disciple minister. E.D. Baker had been converted to Christ at the Carrolton Church in Greene County, Illinois. Baker held many roles. He defeated Abraham Lincoln in a primary election in 1842. Baker and Lincoln were friends and the Lincolns named their second son Edward Baker Lincoln in honor of E. D. Baker. He came to Oregon in 1860 and campaigned for Lincoln. Later, becoming United States senator from Oregon, Baker introduced Lincoln at his first inaugural. He was killed at the battle of Balls Fluff, VA, on October 21, 1861.
http://bioguide.congress.gov/scripts/biodisplay.pl?index=B000059
http://www.ehistory.com/uscw/features/regimental/pennsylvania/
union/71stPennsylvania/eb.cfm
1862-Birthday of song writer Carrie Jacobs Bond she had been left a penniless widow with a baby son and earning her living running a boarding house and painting china. She was able to supplement her income by giving recitals in private homes. Her growing popularity gave her courage to start her own publishing company. Using borrowed money, the Carrie Jacobs-Bond and Son Publishing Company became highly successful printed the sheet music to her songs. Wildly popular in her day, the perennial favorite "I Love You Truly" made her a wealthy woman but it was "When You Come to the End of a Perfect Day" that was the most popular of all, selling more than 5 million copies of the sheet music. She wrote about 400 songs and published slightly less than half. Her autobiography is The Roads of Melody (1927).
http://parlorsongs.com/bios/cjbond/cjbond.asp
http://www.pdmusic.org/bond.html
http://www.library.wisc.edu/etext/WIReader/Galleries/Bond.html
http://findaid.oac.cdlib.org/findaid/ark:/13030/kt5p300680
1897-Birthday of poet Louise Bogan; chairman of poetry at the Library of Congress, poetry critic for New Yorker magazine for 37 years (1931-1969), and a distinguished poet in her own right. Her final collection The Blue Estuaries: Poems, 1923-1968 (1968) presents her finest work.
http://www.poets.org/poets/poets.cfm?45442B7C000C010D
http://www.english.uiuc.edu/maps/poets/a_f/bogan/life.htm
1874 - Harry S. Parmelee of New Haven, Connecticut got a patent for the sprinkler head.
1896 - The pull-chain electric-light socket was patented by Harvey Hubbell of Bridgeport, Connecticut.
1909 - The first United States ship to use the "SOS" radio distress call was the liner "Arapahoe". The first distress signal used was the "CQ" for "stop sending and listen." The first SOS was made by Theodore D. Hauber, operator of the Clyde liner Arapahoe, a single-screw freight and passenger steamer of som3 3,000 tons, bound for Charleston, SC, and Jacksonville, Fl, from New York City. Its engines were disabled 21 miles southeast of Diamond Shoals, off Cape Hatteras at 3:45pm. Both the SOS and the CQD signals were sent. The SOS was first heard and acknowledged by R.J. Vosburg, wireless operator at station HA in Cape Hatteras, NC.
1904 --- pianist Jess Stacy birthday, "Sing,Sing,Sing" soloist, born Bird's Point, Mo
http://www.basicmusic.net/MusicianDisplay.php/musn/1530
http://ml.islandnet.com/pipermail/dixielandjazz/2002-November/004847.html
(see alphabetically on this list: http://64.33.34.112/.WWW/s3.html
1908—Birthday of clarinetist Russell Procope, NYC. He was Duke Ellington's alto clarinetist for 28 years.
1911-Duke Kahanamoku breaks the world record in the 100-yard free-style swim by 4.6 seconds in Honolulu Harbor , Hawaii.
http://memory.loc.gov/ammem/today/aug11.html
1921-Birthday of author Alex Haley , Ithaca, New York. He was raised by his grandmother at Henning, Tennessee, and entered the US Coast Guard in 1939 serving as a cook, but eventually he became a writer and college professor. His interview with Malcolm X for Playboy magazine led to his first book, " The Autobiography of Malcolm X," which sold six million copies and was translated into eight languages (it was an excellent, moving biography of a man I interviewed several times as a newsman; he was quite an "electric" interview ). His Pulitzer Prize-winning novel published in 1976, Roots, sold millions and was translated into 37 languages and was made into an eight-part TV miniseries in 1977, holding the first top ratings of any such series, generating interest in all human ancestry. Haley died at Seattle, WA, Feb 13,1992
http://www.tnstate.edu/library/digital/Haley.htm
http://www.suite101.com/article.cfm/literary_tour/26207
http://www.kintehaley.org/
1922-Birthday of Mavis Gallant - Canadian short story writer and novelist. Although she settled in France, she considered herself primarily a Canadian. She traveled widely. Most of her short stories were published in The New Yorker magazine.. "Green Water, Green Sky," "A Fairly Good Time," and "Home Truths" are considered her best stories by man
http://collections.ic.gc.ca/heirloom_series/volume5/226-227.htm
http://www.reaaward.org/html/mavis_gallant.html
1929-Babe Ruth of the New York Yankees became the first player to hit 500 career home runs when he connected off Willis Hudlin as the Cleveland Indians defeated the Yankees, 6-5. The home was also the 30 th of the year for the Bambino.
1934-The first prisoners arrive at Alcatraz, San Francisco, a prison for the "most dangerous."
(lower half of: http://memory.loc.gov/ammem/today/aug11.html
1941 - With his orchestra, Glenn Miller recorded "Elmer's Tune" for Bluebird Records.
1942-Moview star Hedy Lamarr, born Hedwig Eva Maria Kiesler in Vienna about 1914, received a patent while under contract with the MGM studio in Hollywood for the development of the concept of "frequency hopping" as a means of controlling torpedoes by radio.
1944-Burlington, VT reaches a scorching 101 for all-time maximum record.
1946---Top Hits
They Say It's Wonderful - Frank Sinatra
The Gypsy - The Ink Spots
Surrender - Perry Como
New Spanish Two Step - Bob Wills
1946-Birthday of writer Marilyn Vos Savant, holder of the world's highest IQ according to the Guinness book of records.
http://www.marilynvossavant.com/
http://www.nationmaster.com/encyclopedia/Marilyn-vos-Savant
1951 -The Braves beat the Dodgers 8-1 in the first major league game to be televised in color.
1954---Top Hits
Sh-Boom - The Crewcuts
The Little Shoemaker - The Gaylords
In the Chapel in the Moonlight - Kitty Kallen
One by One - Kitty Wells & Red Foley
1956-Elvis Presley's "Don't Be Cruel" is released
1958 - "Hard Headed Woman," the feature song of the movie "King Cole," earned Elvis Presley a gold record.
1962---Top Hits
Breaking Up is Hard to Do - Neil Sedaka
The Loco-Motion - Little Eva
Ahab, the Arab - Ray Stevens
Wolverton Mountain - Claude King
1965-Watts Riot: A minor clash between the California Highway Patrol and two young blacks set off six days of riots in the Watts area of Los Angeles. Thirty-four deaths were reported and more than 3,000 people were arrested. Damage to property was listed at $40 million. The less-immediate cause of the disturbance and the others that followed was racial tension between whites and blacks in American society.
1969-Diana Ross invites 350 guests to a Beverly Hills club to see the newest Motown act, The Jackson 5.
1970---Top Hits
(They Long to Be) Close to You - Carpenters
Make It with You - Bread
Signed, Sealed, Delivered I'm Yours - Stevie Wonder
Don't Keep Me Hangin' On - Sonny James
1970-Jim Bunning of the Philadelphia Phillies defeated the Houston Astros,6-5, to become the first pitcher to win 100 games in each major league. Bunning, who started his career with the Detroit Tigers became a Congressman from Kentucky after retiring from baseball and was inducted into the Baseball Hall of Fame in 1996.
1975-Aerosmith's "Toys In The Attic" LP goes gold.
1978---Top Hits
Miss You - The Rolling Stones
Three Times a Lady - Commodores
Grease - Frankie Valli
Love or Something Like It - Kenny Rogers
1982-The debut of Anglo-American pop-rock band, the Pretenders is certified platinum about three years after it's released. The L.P. contained two hits, "Brass in Pocket" and "Kid."
1984- President Ronald Reagan's voice-test joke: in preparation for a radio broadcast, during a thought-to-be-off-the-record voice level test, instead of counting "one, two, three . . ." the president said: "My fellow Americans, I am pleased to tell you I just signed legislation which outlaws Russia forever. The bombing begins in five minutes." The statement was picked up by live television cameras and was heard by millions worldwide. The incident provoked national and international reactions, including a news network proposal of new ground rules concerning the use of "off-the-record" remarks.
1984 - Ray Parker, Jr.'s single, Ghostbusters, hit the Number 1 spot on the Billboard's record charts on this date, and stayed there for 3 weeks. Parker also wrote and produced the song, which was the title theme song for one of the highest-grossing comedy films in movie history. He later received an Academy Award nomination for it.
1994- Record high set at Miami with 96 then heavy thunderstorm drops the temperature to 70, a record low for the same date
1986---Top Hits
Glory of Love - Peter Cetera
Papa Don't Preach - Madonna
Mad About You - Belinda Carlisle
Rockin' with the Rhythm of the Rain - The Judds
1987 - Music magazine "Rolling Stone" said "Sgt. Pepper's Lonely Hearts Club Band" was "the best album made during the last 20 years".
1988 - Moisture from what remained of Tropical Storm Beryl resulted in torrential rains across eastern Texas. Twelve and a half inches of rain deluged Enterprise TX, which was more than the amount received there during the previous eight months. Philadelphia PA reported a record forty-four days of 90 degree weather for the year. Baltimore MD and Newark NJ reported a record fourteen straight days of 90 degree heat
1989 - One of the most severe convective outbreaks of record came to a climax in southern California after four days. Thunderstorms deluged Benton CA with six inches of rain two days in a row, and the flooding which resulted caused more than a million dollars damage to homes and highways. Thunderstorms around Yellowstone Park WY produced four inches of rain in twenty minutes resulting in fifteen mudslides. Thunderstorms over Long Island NY drenched Suffolk County with 8 to 10 inches of rain. Twenty-three cities in the southeastern U.S. reported record low temperatures for the date. It was, for some cities, the fourth straight morning of record cold temperatures.
1991- In only his second big league start, 21-year old White Sox southpaw Wilson Alvarez no-hits the Orioles, 7-0. Only Browns' hurler Bobo Holloman, who threw a no-hitter in his first major league start in 1953 accomplished the feat in fewer starts.
1993-First foreign-born officer appointed chair of joint chiefs: President Bill Clinton appointed Army General John Shalikashvili to succeed Colin Powell as Chairman of the Joint Chiefs of Staff. Shalikashvili was born at Poland, but his family fled to Germany in 1944 to escape advancing Soviet troops. After moving to the US, his family lived at Peoria, IL. "General Shali" has a distinguished military record and is a Vietnam war veteran.
1993-a severe thunderstorm spawned a high elevation F3 tornado in the Ashley National Forest, 20 miles north of Roosevelt, UT. The tornado touched down 3 times along a 17 mile path and was up to 1/2 miles wide. 1000 acres of trees were snapped or uprooted. The highest elevation damage was at 10,800 feet.
1994 ---Randy Johnson's pitch to strike out A's Ernie Young will become the last ball thrown in the major league for seven and half month as the longest work stoppage in baseball history begins.
1994---Top Hits
Stay (I Missed You) (From "Reality Bites"), Lisa Loeb
I Swear- All-4-One
Fantastic Voyage- Coolio
Wild Night- John Mellencamp With Me Shell Ndegeocello
Can You Feel The Love Tonight (From "The Lion King")- Elton John
1997—Congress passed the line-item veto for the President in 1996, but this day in 1997 William Jefferson Clinton was the first to use it, eliminating three provisions from legislation that had been passed by Congress. The line-item veto, a power sought by presidents since Ulysses S. Grant, enables presidents to strike particular items from newly enacted federal laws without having to veto the entire bill.
1999—Top Hits
Genie in a Bottle- Christina Aguilera
Tell Me It s Real- K-Ci
Bills, Bills, Bills- Destiny s Child
All Star- Smash Mouth
2001- Using fewest number of games anyone has ever needed to hit 50 homers in a season, Giant outfielder Barry Bonds reaches the milestone in 117 contests. In 1999, Sammy Sosa reached the mark in 121 contests.
2002- Sammy Sosa's grand slam and run-scoring double against the Rockies gives the Cubs' slugger 14 RBIs over two games establishing a new a National League record. The previous mark was 13 shared by Nate Colbert (Padres-1972) and Mark Whiten (Cardinals -1993).
2003- By fanning Jeff Kent in the seventh inning at Wrigley Field, Kerry Wood became the fastest major leaguer to record his 1,000th career strikeout needing only 134 games to reach the milestone. It took 143 games for Roger Clemens to accomplish the feat.
Top Hits---2003
Crazy In Love- Beyonce Featuring Jay-Z
Right Thurr- Chingy
Never Leave You - Uh Ooh-- Uh Oooh!, Lumidee
P.I.M.P-, 50 Cent
----------------------------------------------------------------


Baseball Poem
This poem by Robert L. Harrison depicts one of the best teams of all times. The 1927 Yankees or "Murderer's Row" were legendary and this poem pays tribute to those magnificent Yanks. In 1929, Babe was the first to hit 500 home runs.
1927 Yankees
by Robert L. Harrison ©
Published: New York Baseball Poems (1999)
Gather 'round you fans of baseball
you lovers of season past,
let me take you back to the greatest team
that ever played on grass.
Guided by Miller Huggins
known as "murderer's row,"
never was such a string of pearls
so feared this side of Hell.
Greedy was this awesome bunch
with Ruth and Gehrig leading the punch,
and Hoyt and Moore on the mound
shooting all the batters down.
Gasping crowds assemble
like sinners in a tent,
watching all the other teams
trying to repent.
God blessed those boys of summer
those pin-striped renegades,
with a winning passion
while others saw only the haze.
Gathering in the rosebuds
by playing excellent ball,
called the "five o'clock lightning"
taking the pennant in the fall.
Gone were any pretenders to the throne
no on stood wherever these Yankees roamed,
twenty-five men made up this team
and all had a year better than their dreams.
1927 Yankees by Robert L. Harrison ©
Fast Facts
Murderer's Row was anchored by Babe Ruth, who hit sixty home runs and batted .356; and Lou Gehrig, who had forty-seven home runs and batted .373.
The team won one-hundred ten games and the other members included: Earle Combs, who hit .356 and led the league in hits, singles and triples; Tony Lazzeri, who hit eighteen home runs and batted .309; and Bob Meusel who hit .337.
This poem is a Baseball Almanac exclusive and appears here with expression written permission from the author
http://baseball-almanac.com/poems.shtml