Equipment Leasing
Senior Funding Manager
Portsmouth, NH
If you have a minimum of 4 years experience in Credit and Funding in the Leasing industry we'd like to speak with you. For more information, please contact Rick at rhenderson@directcapital.com

Friday, December 9, 2005
Headlines---
Classified Ads—Asset Management
Paul Dear Joins "Broker/Lessor" List
Ernie Reinhardt Gets 70 months +
CMC Bill Hanson Files Bankruptcy
Letters—We get E-mail
Cartoon
John Semon "Christmas Memories"
Classified Ads—Help Wanted
Back Office List
Flytecomm
Sudhir Amembal Joins Leaseinspections.com
Leasing Partners expands Florida Operation
News Briefs---
You May Have Missed---
"Gimme that Wine"
Restaurant Review-Saratoga, Ca.
Today's Top Event in History
This Day in American History
American Football Poem
######## surrounding the article denotes it is a "press release"

Classified Ads—Asset Management
Austin, TX.
20+ years exper. lease/finance. P & L responsibility, strong credit & collection management, re-marketing& accounting. Computers, construction, auto & transportation. Both commercial/ consumer portfolios.
Email: kmalone@austin.rr.com
Bloomfield Township, MI.
15+ yrs experience asset management and credit analyst. Leadership and training skills. Audited returns, max residual, lease end and resale negotiator.
E-mail: cmcozzolino@msn.com
Chicago, IL.
MBA, 15+ years exp. Long history of success in maximizing residual position through outstanding negotiation skills & lease contract management. Third party re-marketing, forecasting etc...
email: jgambla@aol.com
Hartford, CT.
7yrs exp structuring US Leveraged & Single Investor leases w/ pre-paid deferred rents, 467 loans & early buyouts. Engineer rv guarantees, synthetic leases, economic capital models & securitizations.
E-mail: lease_structuring@yahoo.com
Princeton, NJ.
Asset management/credit/collection
20+ years experience in equipment financing.Last five years in Asset Management including remarketing, end of lease negotiations, equipment and market evaluations
E-mail: bgaffrey@earthlink.net
Sausalito, Ca
Sr. Corp. officer, presently serving as consultant, fin. service background, M&A, fund raising, great workout expertise, references
Email: nywb@aol.com
Wilton, CT.
18 years exp. in IT and High Tech leasing industry. Residual forecasting, workouts, off-lease sales, mid-term restructures, auctions, all aspects of remarketing and equipment management.
Email: charrer@hotmail.com
For a full listing of all "job wanted" ads, please go to:
http://64.125.68.91/AL/LeasingNews/JobPostings.htm
To place a free "job wanted" ad, please go to:
http://64.125.68.91/AL/LeasingNews/PostingForm.asp
--------------------------------------------------------------

Paul Dear Joins "Broker/Lessor" List
"Broker/Lessor" List
Third Column: YES - Year Company Started | YELB - Years in equipment Leasing Business
A - City Business License | B- State License | C - Certified Leasing Professional |
D - State(s) sales/use tax license |
E - Named as "lessor" on 50% or more of lease contract signed. |
Rank

Name
City, State
Contact
Website
Leasing Association

YES
YELB
(see above for meaning)

# of Empl.

Geographic Area

Minimum
Dollar
Amount

Service Organization

D

2005
26

Michigan & United Kingdom

$5,000 to $10M


N

N

N

N

N
To view full list, please go to:
http://leasingnews.org/Brokers/broker.htm
--------------------------------------------------------------

Ernie Reinhardt Gets 70 months + 3 year's probation
Readers may remember one of the original "alerts" being Tech Com in 2001, where allegedly Ernie Reinhardt had a leasing company in Southern California with investors, where he reportedly he set up a phony computer vendor called "Tech-Com" (aka Universal Equipment – circa 1999) with multiple lessee's (conspirators) in California and Maryland. Once paid, would kick back a portion of the equipment cost back to the lessees. No equipment would ever be delivered. The losses are in the millions, per the government's lawyer.
Inspector Reardon from the United States Postal was the lead federal investigator, working with the United States Attorney and the FBI who originally brought down a 13 charge Federal indictment against 19 individuals. The trial was originally set for Jan. 5th, 2004 in Baltimore, Maryland, but postponed several times.
Jeff Williams at the FBI in Baltimore reported that after 4 years on the case the sentencing was handed down this week. A reader sent us this information, adding :"Interesting to note that in most Federal cases like this - the guilty serve close to their entire sentence ... 5+ years in jail - and Ernie has a wife and 4 kids..."
This is from the U.S. Attorney's Maryland Press Blog:
REINHARDT AND ALLEN SENTENCED IN COMPLEX FRAUD SCHEME TO OBTAIN MONEY FROM FINANCE COMPANIES
Millions of Dollars Obtained Through Fraudulent Computer Lease Applications
Baltimore, Maryland -United States Attorney for the District of Maryland Rod J. Rosenstein announced that today United States District Chief Judge Benson E. Legg sentenced Ernest Robert Reinhardt, age 35, to 70 months in prison followed by 3 years of supervised release and Byron Allen, age 35, both of Orange County, California, to 37 months in prison followed by 3 years of supervised release in connection with their conviction by a federal jury on January 26, 2005 of multiple counts of wire fraud arising from a complex scheme to obtain money from finance companies. Chief Judge Legg also ordered that Reinhardt pay restitution in the amount of $862,044 and that defendant Allen pay restitution in the amount of $712,865.
The evidence presented at the 9 week trial showed that from the fall of 1999 through the spring of 2001, the defendants were engaged in an extensive fraud scheme to obtain cash from finance companies through business leases for nonexistent computer equipment. The lease applications were submitted in the names of either fake companies or legitimate businesses, and requested financing for computer equipment allegedly purchased from companies controlled by Reinhardt in California. Reinhardt's companies were actually Delaware shell corporations set up by Reinhardt and/or other coconspirators. These companies were represented in the fraudulent lease transactions as the purported vendors of the alleged computer equipment for which financing was being sought. In many instances, both the vendors and the lessees were made to appear legitimate by using false financial information, and, in some cases, means of identification misappropriated from various individuals.
Documents associated with the fraudulent transactions were submitted to the finance companies by members of the scheme through the mails or by facsimile wire transmissions. Each lease application was accompanied by a fake invoice generated by Reinhardt that itemized the computer equipment allegedly purchased by the purported lessee and the cost of the equipment. Payment for the alleged equipment was made by the finance companies directly to Reinhardt as the purported vendor; Reinhardt would then keep a portion of the monies and forward the rest via wire transfer or checks to his coconspirators who were the purported lessees. Many of the leases went into default for lack of payment, especially in Maryland. A number of the finance companies subsequently sued Reinhardt and certain of the lessees after detecting the fraudulent nature of the transactions.
The evidence at trial showed that during the scheme, defendant Allen assisted Reinhardt in the preparation and submission of the fraudulent lease documents to the finance companies. Allen obtained the necessary information from the various coconspirators who were being fronted as the purported lessees, passed that information on to the finance companies, and acted as a point of contact through the approval and funding process. He also faxed the fake computer invoices or other required paperwork to the finance companies for each of the transactions, as reflected in the lease documents admitted into evidence.
According to the evidence presented at trial, the defendants used various methods to facilitate their fraud, among them: the acquisition of shell corporations whose corporate histories could be used to legitimize the fake businesses in whose names the lease applications were filed; filing and creating fraudulent documents such as corporate resolutions, financial statements, tax returns and accounting firm opinion letters, all of which falsely represented the financial condition of the businesses making the applications; and forging the signatures of numerous individuals whose identities were misappropriated.
The fraud scheme involved approximately $1.6 million in unlawful proceeds obtained through the financing that resulted from the fraudulent lease applications. A significant amount of financial evidence was introduced at the trial that established that over the course of a one year period during the height of the scheme, defendant Reinhardt walked away with approximately $615,000 in illegal proceeds, much of which he used for personal expenditures.
The sentencings today end the investigation in this case which began in late 1999. Twelve other defendants charged in this matter entered pleas of guilty to various fraud charges and received sentences ranging from 5 months to 60 months imprisonment.
United States Attorney Rosenstein thanked the Federal Bureau of Investigation and the U.S. Postal Inspection Service for their investigative work. Mr. Rosenstein commended Assistant United States Attorney Christine Manuelian, who prosecuted the case.
http://usaomd.blogspot.com/2005_12_04_usaomd_archive.html#113391073669222805
--------------------------------------------------------------


CLICK IMAGE TO MAKE AN
ONLINE DONATION
SAN FRANCISCO---In the winter of 1891, Salvation Army Captain Joe McFee put a crab pot on the San Francisco docks and asked citizens to "keep the pot boiling" by making donations so he could feed the needy at Christmastime.These days, we all know this "crab pot" to be The Salvation Army Christmas Kettle
CMC Bill Hanson Files Bankruptcy—Merry Christmas to all
November 11, 2005 William Conrad Hanson filed for Chapter 7 Bankruptcy in the U.S. Bankruptcy Court, District of Kansas (Wichita.) The former officer of the Commercial Money Center, and Hanson and Associates, who investors are looking for, claimed less than $50,000 in "unsecured creditors" and assets of minus $197,500. On the form, Mr. Conrad estimated number of creditors to be from 16-49.
List on his form were:
Berry Ross
343 Punta Baja Dr
Solana Beach CA 92075 (cr)
Capital One
PO Box 85617
Richmond VA 23285 (cr)
Chase
PO Box 52195
Phoenix AZ 85072 (cr)
Fred Dempsey
4905 34th St Apt 343
St Petersburg FL 33715 (cr)
Gateway Center
5650 El Camino Real 120
Carlsbad CA 92008 (cr)
HG Fenton Co
7588 Metropolitan Dr
San Diego CA 92108 (cr)
Household Bank
P 0 Box 272
Springfield IL 62705 (cr)
John Berner
170 Ave B
Kings Park NY 11754
No real estate was claimed among his assets, and only listed were two accounts, less than $100 in one, and less than $500 in another, a television, bed, couch worth less than $500, and clothes less than $500, plus "Sole Stockholder WGTD Inc with a value of minus $200,000. He stated on schedule "I" his current income consists of $1,494 in monthly Social Security "government assistance."
The latest amendment was November 5, 2005, change of address for a creditor, and a meeting of creditors is scheduled for December 16, 2005, Room B-56 US Courthouse, 401 North Market, Wichita, KS 67202. Leaisng News was told creditors do not need to appear, but should make proper claims.
The Bankruptcy trustee is Edward J. Nazar (316-262-8361.) The deadline for filing to determine dischargeability of certain debts is 2/17/06.
Interested parties may view the file in pdf format for more information or to learn where and how to make a claim (14 pages ):
http://leasingnews.org/PDF/WC_Hanson.pdf
For the full history of Bill Hanson and CMC:
http://www.leasingnews.org/Conscious-Top%20Stories/CMC_stories.htm
--------------------------------------------------------------

Letters—We get E-mail
Leasing News received many more complimentary letters about Paul Menzel, CLP, e-mail, such as:
"Hats off to Paul Menzel. He is absolutely correct when he observes, "It is imperative that we rise to the challenge and self regulate our practices to meet the highest of ethical standards."
--Roger
Roger R. Marce
Manufacturers' Lease Plans, Inc.
Email Rmarce@Leaseplans.com
---
"You did a lot of people favors by listing the Story Credit Lessors . (I printed it to be able to refer people to them.) "I only saw one listing for a superbroker. I was expecting to see more.
"Is there any generic reason the superbrokers are getting turned down? "Are the generally members of UAEL or NAELB?"
Tom Martin
CFI Financial Services
One University Plaza
Hackensack , NJ 07601
201-489-2600
201-489-2680 fax

website:

www.cfifinancial.com
(We have turned down six so far, all because they had an "unsatisfactory" Better Business Bureau reports. And yes, they were members of one or more leasing associations. editor)
--
"thank you for printing "my last hit" in your paper. poetry appears in the strangest places. below, a few short poems that you may use for your baseball section. they are untitled."
one to nothing,
a
full
moon
shines
above
the
centerfield scoreboard.
lightning...
i lose jeter\'s pop-up
in a blaze of static
night game in durango,
all the stars
above the diamond
ed markowski
auburn hills
michigan
1elmarko@comcast.net
His poetry appears in "Line Drives," 100 Contemporary Baseball Poems edited by Brooke Horvath and Tim Wiles Published by Southern Illinois University Press
--
Rosanne Wilson, CLP
(Number one of the "Broker/Lessor" list)
"Thank you for your Thanksgiving wine information. I had two bottles of Hefeweizen beer with dinner. I love it so much, I ate less food. You're right though. Beer does go well with turkey dinner. I had my Jim Beam later on for a night cap. I skipped the pie. "I believe "all things in moderation" are good."
Rosanne Wilson, CLP
1st Independent Leasing, Inc.
3800 SW Cedar Hills Blvd., Suite 165
Beaverton, OR 97005
(800) 926-0851 or Fax: (503) 626-1631
"It's the Lease We Can Do"
www.1stindependentleasing.com
--
From Duane Russell, CLP:
"Hi there...
"Though we aren't in touch much, we do think of you....
Yesterday Gertie and I made our periodic shopping trip to The Springs (Colorado Springs)... Gertie engaged in conversation with the Salvation Army bell ringer in front of Sam's... He said it was 4 degrees (farenheit) when he went to work this morning at 7 AM.... So if any of your California folks want to complain, tell them about their Colorado brothers...
"Also thought of you when we saw a gas station with gas below $2. They had regular unleaded for $1.97, but diesel at $2.70.. We had just paid $2.05 at Sam's. Not long ago (Katrina) we were at and above $3.00. Out where we live the "rural" stations got up to $3.20.
"We visited family over in Germany in October and they are still paying $6.50 to $7.00 per gallon. Still doesn't ease the pain that much.
"Still enjoy getting Leasing News, but many of the names are unfamiliar.
"Enjoy your Dashiell updates... I'm very active in the VFW and we have adopted an Afghanistan combat and reconstruction unit. The post has been very successful in putting together care packages. Gertie and I posted 5 yesterday, and we still have more "stuff" to pack.
"This unit cleans out the "bad guys" and then rehabs the villages, building roads schools etc. In the packages yesterday were 18 gross (2,592) pencils for the village children. I bought them from a "premium" company that had them as over runs, or misprints.
"Of course we load up the unit personnel with tooth paste/brushes, deodorant sticks, candy, books, etc. It's very rewarding.
"Keep up the good work and hope all is well with you and yours and that you have a happy holiday season.
"Say hello to those who might remember me..."
Duane
Duane with his "Mog"
From the series when we were asking readers what they drove, he responded:
"A 1964 Unimog 404.114 built by Mercedes for the German military as a radio communications vehicle. It has 17" clearance under the differentials and will ford 3 1/2 feet of water without the snorkel... It has a 6 speed transmission with 2 reverse gears. It is 2 or 4 wheel drive with differential locking.
"It was designed to take a 5 person radio team to remote sites to set up communications outposts.
"It was manufactured in Gaggenau Germany and has the same 6 cylinder gasoline engine that Mercedes put in their 220 sedan.
"I use it to trail ride and go off road in the Rockies of Colorado, Wyoming and occasionally to Moab, Utah."
--
I have been receiving your emails for several years now, and I notice that you have a section on Wine. I am in Mendoza, Argentina right now. I am on the board of a company that is involved with the wine/tourism business.
We will be involved in several different aspects of the business. We will have a boutique 5 star hotel on a 100 acre vineyard that people can visit. If they choose they can have the ultimate wine experience of making their own blend with their own label. They will walk away with over 600 bottles of wine once it is ready.
We will also be selling some Vineyard Estates. The price of the parcels of land, which can be just vines or can have a house on it will start out around $100,000, for a 4 acre estate. This land is right in the middle of the wine country with excellent soils and location. The price is a small fraction of what you would have to pay in Napa or France/Australia.
The other part of the business is a Wine Club. That is why I am actually contacting you. We will be sending shipments to our members either monthly of quarterly, of high quality Argentine wine, for a very reasonable price. These wines are not readily available in the US. I wonder if some of your readers would be interested in participating.
I am an avid wine enthusiast and I am always waiting to discover the new hidden gems of the world at a reasonable price. I think that Argentina is that next frontier of wine.
I look forward to hearing your opinion. I am also interested in your opinion about the frequency of wine club shipments.
Brian Ofria
Antares Leasing Corporation
23341 Ostronic Drive
Woodland Hills, CA 91367
Tel: (818) 519-8258
Fax: (323) 313-0949
Email: briano@antaresleasing.com
http://leasingnews.org/PDF/VTnews.pdf
-------
"I enjoyed reading the post and e-mail from David at Yozons.
http://www.leasingnews.org/Conscious-Top%20Stories/Yozonos.htm
I am really glad those guys did so well and I always wondered what happened to them not having heard anything about their success until now. It just goes to show you why I am a faithful Leasing News reader. Please post the following for David Wall of Yozons
"David,
I haven't forgotten about on line leases. In fact, the newest iteration of our software, which is entirely web enabled, includes an excellent e-lease capability. As you so aptly pointed out in your e-mail, the product hasn't yet gained wide acceptance in the equipment leasing industry or even in commercial finance for that matter.
"It does strike me as odd that I can go on line, complete a home equity application for $100K or more, receive a real time approval and then sign the docs along with an "agreement" that I will do business "electronically" yet I cannot to the best of may knowledge, complete a commercial application of any size in that manner. At least there is no lender or lessor, of which I am aware, that has deployed this technology widely.
"If I were you David, I would re-introduce the Yozons product to the specialty finance and leasing segments. There is a lot of money ( I am referring to hedge fund money), the owners of which are beginning to chase independent finance companies who in turn have efficient origination capabilities.
"If you looked back at some of my old Leasing News posts you may have also noticed that, back in the same time frame you and I discussed e-signatures, I was also writing that origination would soon be "king". My contention was, basically, that the major consolidation that the industry went through, would necessitate that many large companies would be adopting a "getting back to basics" strategy and refocusing on origination. This would be due to the fact that it was going to get difficult to engineer growth through acquisition simply because there were very few major portfolio players left to acquire. The classic, and often predicted "Whale-Minnow" syndrome would become a reality. We really have more of a "Shark-Minnow" syndrome and only a couple of real whales out there. It looks like the whales may be the hedge funds that are currently pulling out of real estate and literally swimming in liquidity.
"Since yields are already squeezed, and anybody that truly wants to be in this business has built or bought and deployed some type of technology platform that will help them remain competitive. one of the last frontiers in the move to totally acceptance of e-commerce will be "e-sign" capability.
"If you saw my press release from last week in Leasing News, announcing our name change and the deployment of RAPIDTrack, the newest release of our software, you will notice that I stated that the next enhancement to that platform is "e-sign" capability. "
Thank you
Bob Rodi, CLP
President
Mount Pleasant Capital Corp
www.mountpleasantcapital.com
drlease@leasenow.com
1-800-321-5327 x101
--
"My name is *****. I recently worked for ******** and then IFC Credit Firstcorp. I want to let you know how glad I am to have someone like you to "TELL IT HOW IT IS".
"You're right on point about IFC's consensual involvement and cronyism with NorVergence as well as the VC monies spent on NorVergence. During my time at IFC I saw first hand the attitude had by the executives you mention in your articles. The way you describe the 25% yields, I can see how it all played out and how Trebels and Estok, salivating at the mouth, jumped on board.
"These companies are indeed reaping what they sow. The only way to hope to reform a company with such deeply rooted greed is to hit it where it hurts, the wallet. Thanks again Kit, keep up the good work you do for our industry."
(name with held )
--
"Why didn't you mention the Royal Links deal at IFC Credit?
"Patrick Witiwski was the master over seer of all residual collections and when they structured that deal the dollar signs where rolling through their eyes like the one armed bandits in Las Vegas."
(name with held )
(Unless it is to their advantage to do so, IFC Credit doesn't want to discuss any matter under litigation in the media. editor)
--------------------------------------------------------------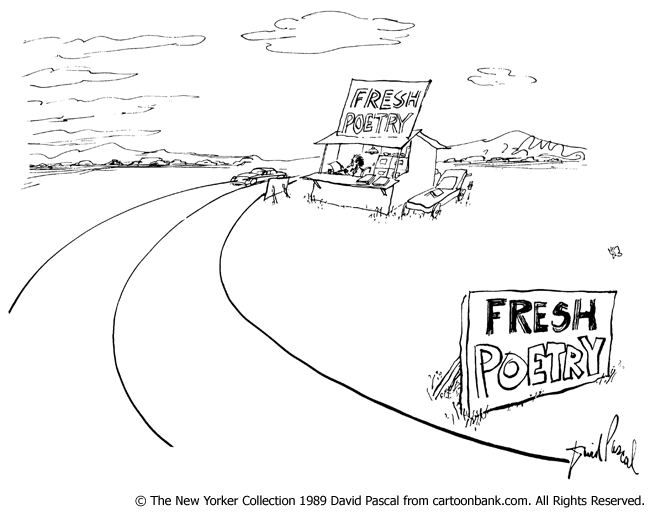 --------------------------------------------------------------

John Semon "Christmas Memories"
John Semon, Paula Abdul, Simon Cowell
As reported earlier this year, Lessors.com John Semon replaced Randy Jackson as one of the three judges for the popular television show "American Idol." Before entering the leasing business, he was a top Country and Western singer. He has been touring with Paula Abdul and Simon Cowell. Reportedly they have discovered more top talent for the TV contest to start this January.
For Christmas, Lessors.com has produced a album being released today, which he hopes you will purchase and enjoy:
Songs include,
"Hark, the FTC Sings,"
"I'll be Home for Christmas, if they let me out of jail,"
"Tennessee Christmas, Titans Delight"
"Santa Looked a lot like Charlies Lester, and wait till I tell mommy that I saw her kissing him under the Christmas tree,"
"Centerpoint Reindeer Boogie,"
"Come all ye Faithful to the "Meet the Funders"in Atlanta, Georgia, (date to be announced.)
In addition, the album now available at amazon.com, also includes Semon's top hits that all went platinium in the Country and Western market:
10. "My Wife Ran Off With My Best Lessee and I Miss Him."
9. If I Can't Be Number One In Your Life, Then Number Two On You
8. If The Phone Don't Ring, You'll Know It's Me
7. How Can I Miss You If You Won't Go Away?
6. I Liked You Better Before I Got to Know You So Well
5. "I hear you knocking, but you can't come in."
4. " Christmas Boogie Fever" with Nancy Pistorio
3. I'm So Miserable Without You, It's Like You're Still Here
2. She Got The Ring And I Got The Finger and his all time hit:
1. You're The Reason Our Kids Are So Ugly
John Semon will be signing "Christmas Memories" at the Jurassic Lessors Association Christmas party December 22 at the McKendrick's Steak House , Atlanta, GA.
Wal-Mart 2005 Chardonnay is being served along with a new wine produced for the occassion, Pinot More, a new hybrid grape that acts as an anti-diuretic and will reduce the number of trips an older person has to make to the bathroom during the night.
For more information, please go here:
http://www.lessors.com/JLA/christmas2005.html
--------------------------------------------------------------

Classified Ads---Help Wanted
Documentation Manager


Equipment Leasing
Documentation Manager
Walnut Creek, CA
Manage all aspects of the lease documentation unit. Requires a BA/BS; 7+ years of leasing and contract experience; Click here for detailed description & resume submission info.


Equipment Finance & Leasing Representative

Job opening in New England
In this position, you will develop and maintain relationships with lease brokers, leasing companies, equipment vendors and direct lessees throughout New England. Must be knowledgeable in indirect/third party transactions ranging from $15K and up and have in-market experience. Please apply on-line at www.mandtbank.com and view posting 5245.
At M&T Bank, we provide an exciting and challenging work environment where performance and innovative thinking are encouraged and rewarded at every level.
With over 700 branches, your career can travel as far as you want to take it!



Job opening in
Baltimore/Virginia Region
In this position, you will develop and maintain relationships with lease brokers, leasing companies, equipment vendors and direct lessees throughout Baltimore/Virginia Region. Must be knowledgeable in indirect/third party transactions ranging from $15K and up and have in-market experience. Please apply on-line at www.mandtbank.com and view posting 5245
At M&T Bank, we provide an exciting and challenging work environment where performance and innovative thinking are encouraged and rewarded at every level.
With over 700 branches, your career can travel as far as you want to take it!


Senior Funding Manager

Equipment Leasing
Senior Funding Manager
Portsmouth, NH
If you have a minimum of 4 years experience in Credit and Funding in the Leasing industry we'd like to speak with you. For more information, please contact Rick at rhenderson@directcapital.com

--------------------------------------------------------------

Back Office Companies
Rank

Company Name
Year Founded




Web site

Employees

CEO

Additional Services Offered

Yearly Volume

Region

Major Clients

App Entry, credit scoring, Documentation, remittance processing, sales and property tax services, UCC, Titling, Collections, Cust Servic lease and loan accounting

Contact us for client list

Documentation, remittance processing, sales and property tax services, lease and loan accounting, default management

Contact us for client list

Carolyn
H. Byrd

Collections, Sarbanes-Oxley Consulting, Business Process Consulting, IT Security Consulting

Coca-Cola Financial Corporation, Affiliated Computer Services, Optimus Financial Services.

(ASP) lease management software hosting, portfolio servicing, project management, consulting

N/A

Major manufacturing captive finance organizations, regional bank leasing company, specialty finance organization. 3,500-5,00 contracts managed.

5

10

IT Consulting,
Implementations, Migrations,
Data Conversions,
Custom Reporting,
Oursourced System Support


National

Confidentiality Agreements

7

Financial Institutions; not permitted to disclose names

8

Certified Public Accountants and Portfolio Management Services

9

Property Tax Administration, Sales and Use Tax Administration, and Property Tax Consulting
(a) Barrett offers proactive lease management/administration of commercial/consumer vehicles and lease/finance portfolios, covering insurance, titles, registrations, sales/property taxes, tickets, collections, repossessions, vehicle transportation and dispositions. Since 1975.

---
(b) Group 88 is a business partner of McCue Systems Inc, maker of LeasePak. With over 20 years supporting major firms in the leasing industry, Group 88 provides data conversions, system implementations, custom software development and outsourced system support.

---
(c) JDR Solutions, LLC., based in Indianapolis, Indiana provides back office lease/loan administration services and hosting of related accounting and portfolio management software.
Under a preferred partnership arrangement with International Decision Systems (IDS), JDR Solutions offers its "Managed Service" solutions utilizing the robust capabilities od Infolease and related software applications. JDR will soon offer IDS's next generation software, Profinia, in a hosted environment.
For more information about JDR Solutions, visit www.jdrsol.com or call:
Paul Henkel, Director of Marketing
317-251-5352 X7201
paul.henkel@jdrsol.com
---
(d) We also offer specialized programs for banks which want to start their own leasing operations and for vendors who want to find financing or act as lessor for their customers. We also act as a broker for end users looking for commercial equipment financing.
Sincerely,
Sharon Litwin
Vice President
Phoenix Leasing Portfolio Services, Inc.
2401 Kerner Boulevard
San Rafael, CA. 94901
(800) 227-2626 ext. 4637
slitwin@phxa.com
---
(e) ECS Financial Services, Inc. is one of only a few CPA firms in the United States that specializes in providing portfolio management, accounting, tax and management advisory services to the equipment leasing industry. ECS Financial provides lease management services including accounts receivable billing and collections, preparation of monthly lease income and residual schedules, book and tax depreciation tracking, as well as guidance and a variety of useful management reports to assist management in making sound financial decisions. ECS Financial offers accounting and financial statement compilation, review and audit services, as well as multiple state sales tax preparation, federal and state income tax return preparation, and personal property tax preparation and tracking. Our lease management team of accountants and tax specialists are experienced in providing quality professional service in the management of lease portfolios, and their efforts are enhanced by the state of the art, industry-specific software we utilize.
ECS Financial serves clients throughout the United States .
The name has changed, but the quality service remains the same!
_______________________
Nancy A. Geary, CPA, CLP
Partner
ECS Financial Services, Inc.
Certified Public Accountants and Portfolio Management Services
ngeary@ecsfinancial.com
847-291-1333 phone
847-291-1190 fax
www.ecsfinancial.com
---
(f) PFSC is the largest independent commercial lease and loan-servicing company is the U.S. and is headquartered in Portland , Oregon . PFSC provides primary/master servicing, backup/successor servicing, and consulting for lease and loan portfolios. It currently manages over $14.0 billion in assets. More information can be found at www.pfsc.com.
---
(g) Advanced Property Tax Compliance Major Clients: LaSalle System Leasing, Evans Leasing, Summit Funding, Merrimak Capital, IFC Credit, Highland Capital, Telerent Leasing, Main Street National Bank, Blackstone Capital, SolarCom World Holdings, Bayer Healthcare, Altec Capital, Alabama Banker's Bank, Outsource Lease, Vision Financial, VenCore Solutions, Aztec Financial, Davel Communications
--------------------------------------------------------------

This site will give you precise information on plane arrivals.
It actually gives you more, such as the entire trip of the airplane to departure and then arrival airport. When you get the flight number, try the search that way, and it will show the plane exactly where it is in the air.
The founder of the company lives in San Jose, and originally wrote the program for the U.S. government to track airplanes. It is used today by air controllers. He kept the license to the software program, then originally developed it for rental companies at airports. Through Financial Pacific, over 300 Hertz agencies received the computer, monitor, and program, and then could get cars ready for they knew precisely when the planes were landing. This was a big boon at busy air ports and then planning.
He then decided to take this to hotels and other such places, and the company grew to where they hired a president---and then it fell apart. So he went back to the internet, developed the program to sell, which he does, and as part of the promotion, developed this "on line" program, which has become very popular, all based on a figuring out how the computer could keep better track of air flights, and then convincing the Department of Transportation. Once he gave a demonstration, they wanted it immediately.
### Press Release ###########################

LEASEINSPECTION.COM RAISES THE BAR ON INSPECTIONS -
TOMORROW'S TECHNOLOGY TODAY!
LeaseInspection.com announces its entry as a service provider to the US and Canadian leasing industry. The company, based in Salt Lake City, Utah, employs the latest hardware and software technology to provide lease inspections.
According to Lance Black, CEO, the services include an inspector rating system, online monthly billing statements, integrated fax technology, vendor software integration, automatic inspector rotation, and double-funding alert notification.
Sudhir Amembal who has joined the company as an advisor, states "the company has assembled experienced lease inspection professionals to offer modern technology and processes to an otherwise antiquated service within the leasing industry".
For further information, contact Curtis Stoddard at 503-653-3742
or curtis@leaseinspection.com .
### Press Release ###########################

Leasing Partners Capital Inc. expands Florida Operation.
WAYNE, NJ., – Leasing Partners Capital Inc., a leading equipment and technology leasing company today announced the expansion of its operation in Tampa Florida.
Michael H. Yoelson has been named Market Development Manager at the firms Western Florida location. Yoelsen, a seasoned finance and marketing executive brings over 28 years of experience to the firm.
Yoelson, a Business Administration graduate of the University of Cincinnati in Ohio, has held senior leadership positions in the commercial and residential real estate industry. Most recently, Yoelson was credited with growing his telecommunications integration firm from start-up to over $10 Million in revenue in less than 3 years.
"I'm pleased to have the opportunity to put my many years of experience to work in providing financial services to a growing base of companies in Florida and beyond" says Yoelson.
"According to US Economic Census data, business growth in Florida topped 20% last year, with the addition of Mike, we now have 4 professionals in a position to provide financing products in heavy demand in this key geographic area." Says Duane E. Rouba managing partner at Leasing Partners Capital's Northern New Jersey Headquarters.
About Leasing Partners Capital Inc.
Leasing Partners Capital Inc. is a leading equipment and technology leasing company based in Northern New Jersey. The company operates 21 field offices throughout the United States.
Leasing Partners Capital has been offering financial and operating lease products to businesses and vendors in the Commercial, and Government Market sectors for more than 20 years.
The firm is known as a leader in the vendor leasing program arena as a result of excellent marketing execution, outstanding responsiveness and client service levels.
Contact:
Robert T. Mayer
Director, Vendor Development
Leasing Partners Capital Inc.
1211 Hamburg Turnpike – Suite 306
Wayne, NJ 07470
800-848-7210
973-709-9286 fax
### Press Release ###########################
---------------------------------------------------------------

News Briefs----
$56 Billion in Tax Cuts Passed
http://www.washingtonpost.com/wp-dyn/content/article/2005/12/08/
AR2005120801350.html
Jobless Claims Rise by 6,000, U.S. Reports
http://www.nytimes.com/2005/12/09/politics/09econ.html?pagewanted=all
Intel Misses the Mark
http://www.internetnews.com/bus-news/article.php/3569641
Rates on 30-year mortgages increase
http://www.usatoday.com/money/perfi/housing/2005-12-08-mortgage_x.htm
Sustained decline forecast in U.S. housing market
http://www.usatoday.com/money/economy/housing/2005-12-07-ucla_x.htm
Internet scams finding their marks
http://www.chicagotribune.com/technology/chi-0512080030dec08,1,3635264.story?
coll=chi-business-hed
---------------------------------------------------------------


You May Have Missed
It is difficult to believe only ten years ago Netscape come on the world wide web to change our lives. Users could "navigate" and find information easily. Others started to share information for free and then the "dot com" boom began.
Here is "ordering a pizza, ten years from now." It may be a long down load for you, but wait, it is very worth while. I promise you will be both laugh, perhaps surprised, but maybe not. At the end, I was scared as I thought this may be the way it will be.
While the program down loads, read "This Day in American History" or get a cup of coffee, or if you are reading this at home at night, a good glass of red wine.... but be prepared how it will be ten years from now when you want to place an order, even for a simple pepperoni pizza.
Subject: Ordering Pizza in 10 Years
Make sure your sound in on.
http://www.adcritic.com/interactive/view.php?id=5927
----------------------------------------------------------------


"Gimme that Wine"
WINEMAKER OF THE YEAR
DUCKHORN TAKES WING
And the winner is... Dan Duckhorn and his winemakers wow our tasters with a flock of great wines
http://www.sfgate.com/cgi-bin/article.cgi?f=/c/a/2005/12/08/
WIGHOG1BSB1.DTL&hw=wine&sn=004&sc=494
Temp Jobs at the Wine Shop: Let the Orientation Flow—Frank J. Prial
http://www.nytimes.com/2005/12/07/dining/07sher.html
Words on Wine, From Opposing Shores—Eric Asimov
http://www.nytimes.com/2005/12/07/dining/07pour.html
In case you missed Brian Ofria, Antares Leasing Corporation, latest release....here is his newsletter:
http://leasingnews.org/PDF/VTnews.pdf
If you want to know if you got a value for your wine, or what the wine price is today, go to www.winezap.com Type in the vintage (year) and name of the producer with wine type or geographic area, such as 1995 Chateau Lynch Bages Pauillac. Even 1995 Lynch Bages will work, or 1999 Viader
----------------------------------------------------------------

Leasing News invites readers recommendations, signed or un-signed.
Restaurant Review
Plumed Horse
Valet parking. Private rooms. Always best to make a reservation. You will not be disappointed.
14555 Big Basin Way
Saratoga, California
408-867-4711
Get a Map
Consistently the finest restaurant in Silicon Valley. The other night, I asked for a Kir Royal which Klaus Pache delivered himself, pouring first some exquisite Creme de Casis and then the Louis Roederer Champagne. Normally, restaurants use the cheapest brand, thinking the drinker will not be able to tell the difference. Not at the Plumed Horse.
We go here for birthdays, a special night out, or just to enjoy the excellent wine and food. They are also well-known for their banquets and special parties.
For Christmas, the restaurant is open for lunch. Cannot recommend this top restaurant and bar higher for a Christmas gathering, visit, business, or even to take your spouse out during the week for a special get together this season. The best gift you can give is your time and attention. Here is the place to go in Santa Clara Valley. Five Stars plus!!! Style!!! Food!!! Service!!! Wine!!!
A very elegant and special restaurant, owned and operated by Klaus and Yvonne Pache, who's oldest son is active at the restaurant when they are traveling. The finest and most comprehensive Wine List on the San Francisco Peninsula (not just my opinion, but also Wine Spectator where this restaurant wins awards year after year).
Excellent for banquets, weddings, special occasions, the "Captain's Table" or a cocktail at the Crazy Horse Bistro and Bar. For a special night, business dinner, or romantic interlude, I recommend very highly this restaurant for food, service, and wine. The Plumed Horse has been consistently great for many years like Petrus or Chateau Margaux. Silicon Valley's finest restaurant, no doubt. All the wine makers want to be on his list.
The only Grand Award Winner on the San Francisco Peninsula from Wine Spectator. Over a $1 million wine cellar. His cost.
Klaus Pache, Kit Menkin and Jon Anderson. (Circa 1976)
Today, Klaus and Yvonne have announced their retirement, and their son Gregg does not want to continue the restaurant without his two "partners," so the restaurant is up for sale, including the building. Here is the latest from the Saratoga
News:
http://www.saratoganews.com/sn-news1.shtml
Here is a current story from the
(for other reviews: please go here:
http://two.leasingnews.org/Recommendations/rstrnt.htm 0
----------------------------------------------------------------

Today's Top Event in History
1906- Birthday of Admiral Grace Murray Hopper, born New York, NY, retired from the Navy at eighty years old, developer of the computer, mother of COBOL, and quite an amazing woman, rising to the highest ranks for a woman at that time, 1983. When she retired from the navy in 1986, she went to work full time for the Digital Computer Company as a "consultant." Reportedly, she functioned in much the same capacity she did when she was in the Navy, traveling on lecture tours around the country, speaking at engineering forums, colleges, universities and computer seminars passing on the message that managers shouldn't be afraid of change. In her opinion, "the most damaging phrase in the language is `We've always done it this way.'". While the question on "Who Wants to be a Millionaire for the top prize was what insect was the "computer bug," which was the moth, this word was coined by Admiral Hopper and the Navy has a picture of what she discovered. She also is attributed with the phrase, "Computer debugging." She is said to also have had quite a sense of humor. She was a constant smoker of filter-less Lucky Strike cigarettes. The USS Hopper (DDG 70) is named after her honor. Died January 1, 1992, Arlington, WV.
http://www.history.navy.mil/photos/pers-us/uspers-h/g-hoppr.htm
http://www.agnesscott.edu/lriddle/women/hopper.htm
http://www.sdsc.edu/ScienceWomen/hopper.html
http://ei.cs.vt.edu/~history/Hopper.Danis.html
http://www.chips.navy.mil/links/grace_hopper/file2.htm
http://www.chinfo.navy.mil/navpalib/ships/destroyers/hopper/hoprcom.html
1916- Trumpet player Bob Scobey birthday
http://artisttv.artistdirect.com/music/artist/bio/0,,490603,00.html?artist=Bob+Scobey
http://www.stompoff.com/westcoast.html
http://www.musicweb.uk.net/encyclopaedia/s/S38.HTM
http://www.jazzbymail.com/artists/bsfjb.html
http://www.sftradjazz.org/75.html
http://www.trumpetjazz.com/artists.cgi?name=Bob+Scobey&x=21&y=9
----------------------------------------------------------------
This Day in American History
1561-Birthday of Sir Edwin Sandys, English statesman and one of the founders of the Virginia Colony (treasurer, the Virginia Company, 1619-20), born at Worcestershire, England. He later became a member of the Bermuda Company. Sandys Parish in Bermuda named for him. Encouraged many to go to America. He was also in favor of having the colonies become a self-sufficient republic. Died at Kent, England, in October 1629 (exact date not known).
http://www.famousamericans.net/siredwinsandys/
http://www.bermuda-online.org/seesandy.htm
1783- Slavery was made illegal this day in Massachusetts by a judicial interpretation of the state constitution of 1780, " in which the text stating that all men were 'born free and equal' was construed as legal nullification of slavery. This year also saw the slave trade outlawed in Maryland. The following year slavery was abolished in Connecticut and Rhode Island.
1786 - A second great snowstorm in just five days brought another 15 inches of snow to Morristown NJ, on top of the eight inches which fell on the 7th and 8th, and the 18 inches which fell on the 4th and 5th. The total snowfall for the week was thus 41 inches. New Haven CT received 17 inches of new snow in the storm. Up to four feet of snow covered the ground in eastern Massachusetts following the storms.
1788 - George Washington sold his race horse, Magnolia, to Colonel Henry Lee. Washington reportedly got 5,000 acres of Kentucky farmland. Lee was in Washington's command and also was one of the signers of the Declaration of Independence. He was known as "Light Horse Harry." He wanted the horse to race as this was the great sport of the time. Upon the death of President George Washington, Harry was asked by Congress to deliver a tribute to his beloved general, describing him for posterity:
"First in war, first in peace and first in the hearts of his countrymen...second to none in the humble and endearing scenes of private life."
After the death of his idol, Harry's fortunes began to decline rapidly. the support of a family of six, coupled with disastrous land speculation, reduced him to financial poverty. Then, on January 19, 1807, in the large upstairs room at Stratford where so many Lees had come into the world, Ann gave birth to their fifth son, Robert Edward, named after two of his mother's favorite brothers. As Robert was learning to walk, his father was carried off to debtor's prison in Montross. With characteristic courage, in a 12-by-15 foot prison cell, Harry wrote his Memoirs of the War in the Southern Department of the United States , still the standard text on that portion of the Revolutionary War. When the book was finished in 1810, the family moved to Alexandria, where a new life on a modest scale was made possible by a legacy from Ann's father. Harry's eldest son, Henry IV, became master of Stratford. "Light Horse Harry's" last years were marred by sorrow and pain. Internal injuries, received when he was beaten by a mob as he defended a friend and freedom of the press in Baltimore, kept him in constant physical pain. He sought relief in the warm climate of the West Indies. When his health continued to decline, Harry attempted to return home, but died on Cumberland Island, Georgia, in the home of the daughter of his former commander, Nathaniel Greene.
http://www.patriotresource.com/people/lee.html
http://www.stratfordhall.org/lighthorse.htm
1793 - The first daily newspaper in New York City was founded by Noah Webster. "The America Minerva" was published for the first time this day. How long Webster stayed awake at night to come up with "Minerva" is anyone's guess. 1
1835-Inspired by the spirited leadership of Benjamin Rush Milam, the newly created Texan Army takes possession of the city of San Antonio, an important victory for the Republic of Texas in its war for independence from Mexico. After helping the Texas Army capture the city of Goliad, he made an impassioned call for volunteers, asking: "Who will go with old Ben Milam into San Antonio?" Three hundred men did volunteer, and the Texas Army began its attack on San Antonio at dawn on December 5. By December 9, the defending forces of the Mexican army were badly beaten, and the commanding general surrendered the city. Milam, however, was not there to witness the results of his leadership--he was killed instantly by a sniper bullet on December 7. If Milam had survived, he might well have been among the doomed defenders of the Alamo that were wiped out by Santa Ana's troops the following March.
1848-Birthday of Joe Chandler Harris, American author, creator of the "Uncle Remus" stories, born at Eatonton, GA. Died July 3, 1908, at Atlanta, GA.
1849 --San Francisco's first fire engine arrived from the East. It was known as the Martin Van Buren engine because it has been used to water the lawn of the President's estate in New York. It was not intended for fire use, but had been purchased to pump water from mines.
1861- Battle of Bird Creek, Indian Territory (High Shoal, Chusto-Talasah), Oklahoma. Indian Union troops hold off Confederate advance, but retreat due to lack of ammunition. Confederates call it a "victory," and at Chustenahlah they again pushed back the ill-trained Union Indian troops.
http://www.pathsofthecivilwar.com/Pastfinder/PCWsummary.asp?locationID=OK002
http://home.earthlink.net/~dawise/CreekReg.htm
http://www.civil-war-and-more.com/1861w.html
http://www2.cr.nps.gov/abpp/battles/ok003.htm
1872-African-American PBS Pinchback was the Acting Lt. Governor and succeeded after the impeachment of Warmoth. and on this date , started the first of 35 days as the Governor of Louisiana.
http://www.pbs.org/wnet/aaworld/reference/articles/p_b_s_pinchback.html
http://www.africana.com/Articles/tt_1153.htm
http://www.sec.state.la.us/46.htm
1886- Birthday of Clarence Birdseye, the American industrialist who developed a way of deep-freezing foods. He was marketing frozen fish in 1925 and was one of the founders of General Food Corporation. Born at Brooklyn, NY. He died at New York City, Oct. 7, 1956.
1888-Twenty-eight-year-old Herman Hollerith installed his punch calculator machine at the War Department in Washington, D.C. Hollerith had developed his tabulating machine, which read and sorted punched cards, in the hopes that it would be used in the 1890 census. Census officials thought Hollerith's machine seemed promising but needed practical experience, so Hollerith volunteered to use the machine to organize health statistics from city health departments in New York and Baltimore. It was so successful that news of the machine soon spread, and the War Department invited Hollerith to install a tabulating machine there to track statistics. Ultimately, the Census Department did use Hollerith's machine in the 1890 census.
1898-Birthday of Emmett Kelly, American circus clown and entertainer, born at Sedan KS. Kelly was best known for "Weary Willie," a clown dressed in tattered clothes, with a beard and large nose. Died at Sarasota, FL. March 28,1979.
1906- Birthday of Admiral Grace Murray Hopper, born New York, NY, retired from the Navy at eighty years old, developer of the computer, mother of COBOL, and quite an amazing woman, rising to the highest ranks for a woman at that time, 1983. When she retired from the navy in 1986, she went to work full time for the Digital Computer Company as a "consultant." Reportedly, she functioned in much the same capacity she did when she was in the Navy, traveling on lecture tours around the country, speaking at engineering forums, colleges, universities and computer seminars passing on the message that managers shouldn't be afraid of change. In her opinion, "the most damaging phrase in the language is `We've always done it this way.'". While the question on "Who Wants to be a Millionaire for the top prize was what insect was the "computer bug," which was the moth, this word was coined by Admiral Hopper and the Navy has a picture of what she discovered. She also is attributed with the phrase, "Computer debugging." She is said to also have had quite a sense of humor. She was a constant smoker of filter-less Lucky Strike cigarettes. The USS Hopper (DDG 70) is named after her honor. Died January 1, 1992, Arlington, WV.
http://www.history.navy.mil/photos/pers-us/uspers-h/g-hoppr.htm
http://www.agnesscott.edu/lriddle/women/hopper.htm
http://www.sdsc.edu/ScienceWomen/hopper.html
http://ei.cs.vt.edu/~history/Hopper.Danis.html
http://www.chips.navy.mil/links/grace_hopper/file2.htm
http://www.chinfo.navy.mil/navpalib/ships/destroyers/hopper/hoprcom.html
1916- Trumpet player Bob Scobey birthday
http://artisttv.artistdirect.com/music/artist/bio/0,,490603,00.html?artist=Bob+Scobey
http://www.stompoff.com/westcoast.html
http://www.musicweb.uk.net/encyclopaedia/s/S38.HTM
http://www.jazzbymail.com/artists/bsfjb.html
http://64.33.34.112/.WWW/turkmurp.jpg
http://www.sftradjazz.org/75.html http://www.trumpetjazz.com/artists.cgi?name=
Bob+Scobey&x=21&y=9
1917 - A severe winter storm struck the Ohio Valley and the Great Lakes Region. It produced 25 inches of snow and wind gusts to 78 mph at Buffalo NY. The storm produced 26 inches of snow at Vevay, IND, with drifts fourteen feet high. By the 16th of the month people could walk across the frozen Ohio River from Vavey into Kentucky.
1918-Birthday of violinist Joe Thompson, Mebane, NC
1919- Birthday of Roy deCarava, first Black American photographer to be awarded a Guggenheim Fellowship.
http://www.frif.com/cat97/a-e/conversa.html
http://www.lib.virginia.edu/speccol/exhibits/rec_acq/history/sweet.html
http://www.masters-of-photography.com/D/decarava/decarava.html
http://artcyclopedia.com/artists/decarava_roy.html
http://www.tfaoi.com/aa/2aa/2aa68.htm
http://www.washingtonpost.com/wp-srv/style/museums/photogallery/decarava/decarava1.htm
1922-Birthday of Redd Foxx, born John Elroy Sanford at St. Louis, MO. Redd Foxx plied his comedic trade on vaudeville stages, in nightclubs, on television, in films and on record albums. His talents reached a national audience with the TV sitcom "Sanford and Son." He died after collapsing during a rehearsal for a new TV sitcom, "The Royal Family, "at Los Angels, CA. Oct. 11, 1991.
http://www.triviatribute.com/reddfoxx.html
http://www.cmgww.com/stars/foxx/biography.html
http://www.tvtome.com/tvtome/servlet/PersonDetail/personid-38305
1926 – 17 year old Benny Goodman's first recording session, Chicago, playing clarinet with Ben Pollack and His Californians .Victor Records. He had a 16 bars solo of a song called "He's the Last Word." Goodman worked hard to raise his family out of abject poverty in Chicago. Sadly, his father was hit by a car and killed on the same day Goodman recorded the solo. His father never came to one of Goodman's shows because he didn't own a suit.
1927-Birthday of sax player Bennie Green, Leeds, England, Died March 22, 1977
http://search.centerstage.net/music/whoswho/BennieGreen.html
1927-Red McKenzie-Eddie Condon stage first Chicago-style session, Chicago, Okeh records.
1932-Birthday of trumpet player Donald Byrd, Detroit, MI
http://members.tripod.com/~hardbop/byrd.html
http://www.thejazzfiles.com/JazzByrd.htm
1932-Birthday of song writer/singer Jesse Hill, New Orleans, LA, Died Sept. 16, 1966.
http://www.offbeat.com/obfebruary2002/feature.html
1934-Birthday of harmonica player Junior Wells, West Memphis, AR Died Jan. 15, 1998
http://www.island.net/~blues/junior.html
http://www.juniorwells.com/jwbio.htm
http://www.imdb.com/Name?Wells,+Junior
1938 – Birthday of David Houston (Grammy Award-winning singer: Almost Persuaded [1966]; Mountain of Love, Livin' in a House Full of Love, With One Exception, You Mean the World to Me, Have a Little Faith, Already It's Heaven, Baby Baby [I Know You're a Lady], So Many Ways; actor: Carnival Rock, Cottonpickin' Chickenpickers; died Nov 30, 1993)
1938 – Birthday of Deacon (David) Jones (Pro Football Hall of Famer: LA Rams: coined the term 'sack' of which he was premier at the time; NFL defensive player of the year [1967, 1968]; San Diego Chargers, Washington Redskins)
1940-The Chicago Bears won the NFL championship by defeating the Washington Redskins, 73-0, the most one-sided victory in the league's title game.
1941-The first American bombing mission took place two days after the Japanese attack on Pearl Harbor, when B-17 airplanes of the 19 th Bombardment Group attacked Japanese ships off the east coast of Vigan, Luzon, Philippine Island.
1941-Fighter plane from the United States to destroy a Japanese airplane in World War II was a Grumman F-50 Wildcat fighter of the Marines, which downed a twin-engine bomber off Wake Island.
1941- Although having a 3-C draft deferment due to being the sole support of his family, Bob Feller, last year's AL leading pitcher with 27 victories for the Indians, becomes the first major leaguer to enlist after the Japanese attack on Pearl Harbor. The 23-year old navy recruit has already won 107 major league games.
http://www.bobfellermuseum.org/
1942 – Birthday of Dick Butkus (College and Pro Football Hall of Famer: Chicago Bears: middle linebacker: NFL Defensive P1943 – Birthday of Jim Merritt (baseball: pitcher: Minnesota Twins [World Series: 1965], Cincinnati Reds [World Series: 1970/all-star: 1970], Texas Rangers) player of the Year [1969, 1970]; actor: Rich Man, Poor Man, Half Nelson)
1943 – Birthday of Jim Merritt (baseball: pitcher: Minnesota Twins [World Series: 1965], Cincinnati Reds [World Series: 1970/all-star: 1970], Texas Rangers)
1943-Birthday of trumpet player Jimmy Owens, New York City
http://www.trumpetjazz.com/artists.cgi?name=Jimmy+Owens&x=15&y=5
1946—Top Hits
Ole Buttermilk Sky - The Kay Kyser Orchestra (vocal: Mike Douglas & The Campus Kids)
Rumors are Flying - The Frankie Carle Orchestra (vocal: Marjorie Hughes)
The Old Lamplighter - The Sammy Kaye Orchestra (vocal: Billy Williams)
Divorce Me C.O.D. - Merle Travis
1953 - Frank Sinatra recorded "Young At Heart". The song was turned down by Nat 'King' Cole and other artists, believe it or not. It became a top hit in the U.S. in March of 1954.
1954—Top Hits
Mr. Sandman - The Chordettes
Count Your Blessings - Eddie Fisher
Dim Dim the Lights (I Want Some Atmosphere) - Bill Haley & His Comets
More and More - Webb Pierce
1956 - The Million Dollar Session was held at Sun Records in Memphis, TN. Elvis Presley, Johnny Cash, Carl Perkins and Jerry Lee Lewis gathered for an impromptu jam session. Six songs by the artists were recorded at this session. None of the songs was released for nearly three decades.
1958-In Indianapolis, retired Boston candy manufacturer Robert H.W. Welch, Jr., establishes the John Birch Society, a right-wing organization dedicated to fighting what it perceives to be the extensive infiltration of communism into American society. Welch named the society in honor of John Birch, considered by many to be the first American casualty in the struggle against communism. In 1945, Birch, a Baptist missionary and U.S. Army intelligence specialist, was killed by Chinese communists in the northern province of Anhwei. The John Birch Society, initially founded with only 11 members, had by the early 1960s grown to a membership of nearly 100,000 Americans and received annual private contributions of several million dollars. In the early days of formation, Ronald Reagan came to several meetings in the Pacific Palisades (he was never listed as a member); as a teenager, I parked the cars for one of my neighbors who held the meetings. The John Birch Society remains active today, and its members seek "to expose a semi-secret international cabal whose members sit in the highest places of influence and power worldwide."
1960 - Sperry Rand Corporation of St. Paul, MN unveiled a new computer, known as Univac 1107. The electronic wizard employed what was known as thin-film memory.
1962—Top Hits
Big Girls Don't Cry - The 4 Seasons
Return to Sender - Elvis Presley
Bobby's Girl - Marcie Blane
Don't Let Me Cross Over - Carl Butler & Pearl (Dee Jones)
1962-Arizona's Petrified Forest National Monument was established as a national park.
http://www.orerockon.com/petrified_forest.htm
http://www.nps.gov/pefo/
http://www.petrifiedforest.org/
1965- "A Charlie Brown Christmas" premieres
http://www.ew.com/ew/fab400/tv100/60s_p4.html
http://www.phillyburbs.com/holidays/christmas/tv/cbc.shtml
http://us.imdb.com/Title?0059026
1965-An article in the New York Times asserts that the U.S. bombing campaign has neither destabilized North Vietnam's economy nor appreciably reduced the flow of its forces into South Vietnam. These observations were strikingly similar to an earlier Defense Intelligence Agency analysis, which concluded that "the idea that destroying, or threatening to destroy, North Vietnam's industry would pressure Hanoi into calling it quits seems, in retrospect, a colossal misjudgment." President Johnson called for more ground troops to be deployed to South Viet Nam.
1970—Top Hits
I Think I Love You - The Partridge Family
The Tears of a Clown - Smokey Robinson & The Miracles
Gypsy Woman - Brian Hyland
Endlessly - Sonny James
1972- Capitol Records has its first Number One hit in more than four years: Helen Reddy's "I Am Woman." The last Capitol act, besides the Beatles, was also a woman, Bobbie Gentry, whose Number One hit was "Ode to Billy Joe," in 1967.
1972- Elton John's "Crocodile Rock" is released.
1975-1975 President Gerald Ford signs $2.3 B loan-authorization for New York City. He had originally opposed the aid to the city, but due to the political pressure, agreed for a federal loan to some $2,300,000,000 annually, to help the city avoid bankruptcy. the fiscal crisis had begun when securities markets declined to buy New York City notes.
1978—Top Hits
Le Freak - Chic
I Just Wanna Stop - Gino Vanelli
I Love the Nightlife (Disco 'Round) - Alicia Bridges
On My Knees - Charlie Rich with Janie Fricke
1978-John Belushi and Dan Ackroyd's version of Sam & Dave's "Soul Man" is released under the name, "The Blues Brothers."
1978- "Le Freak" by Chic topped the charts and stayed there for 6 weeks.
1980- 61ºF in Boston at 1 AM
1984 - Walter Payton of the Chicago Bears got another first as he ran six plays as quarterback. He was intercepted twice, but ran the ball himself on four carries. It didn't help. The Green Bay packers still won, 20-14. Payton said after the game, "It was okay, but I wouldn't want to do it for a living."
http://www.sportingnews.com/archives/payton/
http://www.payton34.com/
1984 - Eric Dickerson, then of the Los Angeles Rams, became only the second pro football player to run for more than 2,000 yards (2,105) in a season.
1986—Top Hits
The Next Time I Fall - Peter Cetera with Amy Grant
Hip to Be Square - Huey Lewis & The News
The Way It Is - Bruce Hornsby & The Range
It Ain't Cool to Be Crazy About You - George Strait
1987 - The fifth storm in nine days kept the northwestern U.S. wet and windy. Winds along the coast of Washington gusted to 75 mph at Oceans Shores and at Hoquiam, and the northern and central coastal mountains of Oregon were drenched with three inches of rain in ten hours, flooding some rivers. Snowfall totals in the Cascade Mountains of Washington State ranged up to 36 inches in the Methow Valley. High winds in Oregon blew a tree onto a moving automobile killing three persons and injuring two others at Mill City
1987-Ron Hextall of the Philadelphia Flyers became the first goalie in NHL history to shoot the puck into the opposition team's net in a 5-2 victory over the Boston Bruins.
1988 - A winter storm blanketed the Southern and Central Appalachians with up to ten inches of snow. Arctic air invaded the north central U.S. bringing subzero cold to Minnesota and North Dakota.
1989-"We Didn't Start the Fire" by Billy Joel topped the charts and stayed there for 4 weeks.
1995 - The Beatles' "Anthology 1" was #1 in the U.S. The double CD contained 60 Beatles songs and was their sixteenth number-one album. It also set a record for the longest time span for a run of number-one albums: 31 years and 10 months between "Meet the Beatles" and "Anthology 1."
-------------------------------------------------------------

American Football Poem
Armchair Quarterback Survival Kit

Sign up to receive original projects!
Purchase a new empty gallon paint can from your local paint or hardware store. Fill it with snacks that store well like pepperoni sticks, summer sausage, beef jerky, cheese, crackers, popcorn, candy, etc. Don't forget the Bad Call Brick ! You could also add a pizza gift certificate or even the pizza sale coupons that come in the mail. And if you really want to jazz it up add the Tylenol and Tums. Decorate the can with football fabric or logos of your favorite team. Do a search on the web for your team. Add the Armchair Quarterback Survival Kit poem.
Print Bad Call Brick .