(Regular edition follows)
#### Press Release ######################
Equipment Leasing and Finance Association and
CLFP Foundation Announce Collaboration
Washington, DC,—The Equipment Leasing and Finance Association and the CLFP Foundation today announced a joint collaboration to support and advance the Certified Lease & Finance Professional credential, the preeminent designation for equipment finance professionals. Throughout 2016, ELFA will collaborate with the CLFP Foundation to raise awareness of the credential among the association's membership and encourage members to enroll in the CLFP program to improve their skills, advance their careers and prepare for the future.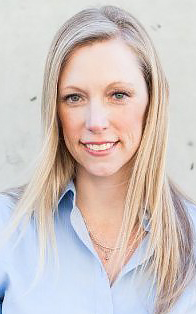 Reid Raykovich
CLFP Executive Director
"The CLFP credential is the singular standard for professionalism in the equipment leasing and finance industry," said Reid Raykovich, CLFP Executive Director. "There are currently 302 CLFPs and Associates throughout the world, and we look forward to growing participation in the program through this exciting alliance with ELFA."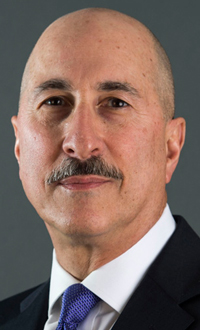 Ralph Petta, President & CEO
Equipment Leasing and Finance Association
"We are very pleased to support the CLFP Foundation and help raise the visibility of their important work among the ELFA membership," said Ralph Petta, ELFA President & CEO. "At the recommendation of a task force of the ELFA Board of Directors, over the past year the association conducted a comprehensive needs and market analysis regarding the level of interest in a credentialing program for the equipment finance industry. Based on the feedback received from members, ELFA has decided to expand our involvement with the CLFP Foundation to raise awareness and increase the visibility of their existing credential. We are encouraging all members who haven't yet earned the CLFP designation to consider enrolling in this highly-respected program to demonstrate their industry expertise and increase their opportunities for advancement in this great industry."
Throughout 2016, ELFA will promote the CLFP program to its membership through a variety of communication channels, including the association's Equipment Leasing & Financemagazine, QuickBrief e-newsletter, ELFAonline.org website and social media properties. The association also will market the program through a wide range of professional development events and provide exhibit booth space for CLFP Foundation staff at key conferences. In addition, members who attend or teach at ELFA conferences and web seminars will be eligible to earn CLFP continuing education credits.
ELFA members interested in pursuing the CLFP credential must complete an application atwww.clpfoundation.org/ and pass a rigorous eight-hour exam demonstrating mastery of the essentials of equipment leasing and finance. The CLFP offers a variety of study tools to help candidates prepare for the exam, including the CLFP Handbook, the CLFP Mentor Program and the Academy for Lease & Finance Professionals, a three-day event designed to fully prepare an individual to sit for the CLFP exam. Upon achieving the CLFP designation, recipients must meet ongoing requirements to maintain their elite status as a CLFP in Good Standing and retain the license to use the designation.
About ELFA
The Equipment Leasing and Finance Association (ELFA) is the trade association that represents companies in the $1 trillion equipment finance sector, which includes financial services companies and manufacturers engaged in financing capital goods. ELFA members are the driving force behind the growth in the commercial equipment finance market and contribute to capital formation in the U.S. and abroad. Its 580 members include independent and captive leasing and finance companies, banks, financial services corporations, broker/packagers and investment banks, as well as manufacturers and service providers. For more information, please visit www.elfaonline.org. Follow ELFA on Twitter @ELFAonline.
#### Press Release ############################
Credit Analyst
Your Choice, Locate in Either Office:
Anaheim,CA; Federal Way, WA; Tigard, OR

$150K -$500k equipment leases, financing (recourse/non-recourse lines of credit)
Requires five or more years of credit underwriting. Work with third party originators, brokers, as well as clients & vendors of Umpqua Bank
Please click here for more information.

www.finpac.com
A subsidiary of Umpqua Bank


Monday, February 1, 2016
Today's Equipment Leasing Headlines

Position Wanted---Risk Management
Seeking New Opportunities
Top Stories January 25 – January 29
(Opened Most by Readers)
Is DLL Leasing Really Up for Sale?
by Christopher Menkin
Year-End Leasing and Finance Association Membership
by Christopher Menkin
Leasing Industry Ads---Help Wanted
Plus: How to Obtain a Help Wanted Ad
"What is Career Branding?"
Career Crossroad---By Emily Fitzpatrick/RII
Saluting Leasing News Advisor
Ken Greene, Attorney
Second Circuit Holds that Assignee of National Bank
Does Not Have Protection Against Usury
By Tom McCurnin, Leasing News Legal Editor
Male American Bulldog
Arlington, Virginia Adopt-a-Dog
News Briefs---
Big U.S. banks rolling out ATMs that take smartphones,
not cards
The State Of P2P Lending
Will Trend Continue in 2015 or bust?
The Top 10 (or 11) Bitcoin Friendly Cities
San Francisco/San Jose Number One
List of FinTech Conferences
2016
Making Peer-to-Peer Lending More Attractive
Using ISA Savings Account
India needs $1 trillion for new roads,
ports, airports: Nitin Gadkari

Broker/Funder/Industry Lists | Features (writer's columns)
Top Ten Stories Chosen by Readers | Top Stories last six months
www.leasingcomplaints.com (Be Careful of Doing Business)
www.evergreenleasingnews.org
Leasing News Icon for Android Mobile Device
You May have Missed---
SparkPeople--Live Healthier and Longer
Poem
Sports Briefs---
California Nuts Brief---
"Gimme that Wine"
This Day in American History
SuDoku
Daily Puzzle
GasBuddy
Weather, USA or specific area
Traffic Live----
######## surrounding the article denotes it is a "press release" and was not written by Leasing News nor information verified, but from the source noted. When an article is signed by the writer, it is considered a "by line." It reflects the opinion and research of the writer.


eMail Leasing News to a colleague and recommend they subscribe.
It's easy. Have them email: kitmenkin@leasingnews.org
with "subscribe" in the subject line.

---

[headlines]
--------------------------------------------------------------
[headlines]
--------------------------------------------------------------
[headlines]
--------------------------------------------------------------
[headlines]
--------------------------------------------------------------
[headlines]
--------------------------------------------------------------
[headlines]
----------------------------------------------------------------
This Day in American History
-------------------------------------------------------------

SuDoku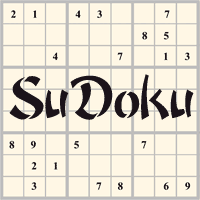 The object is to insert the numbers in the boxes to satisfy only one condition: each row, column and 3x3 box must contain the digits 1 through 9 exactly once. What could be simpler?
http://leasingnews.org/Soduku/soduko-main.htm
--------------------------------------------------------------

Daily Puzzle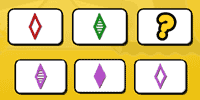 How to play:
http://www.setgame.com/set/puzzle_frame.htm
Refresh for current date:
http://www.setgame.com/set/puzzle_frame.htm
--------------------------------------------------------------


http://www.gasbuddy.com/
http://www.gasbuddy.com/GB_Map_Gas_Prices.aspx
http://www.gasbuddy.com/GB_Mobile_Instructions.aspx
--------------------------------------------------------------

Weather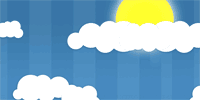 See USA map, click to specific area, no commercials
--------------------------------------------------------------

Traffic Live---
Real Time Traffic Information
You can save up to 20 different routes and check them out with one click,
or type in a new route to learn the traffic live
--------------------------------