Monday, February 27, 2023
Today's Leasing News Headlines

C.H. Brown Updates Listing Funders "A"
    + Funders Looking for Broker Business
New Hires/Promotions in the Leasing Business
    and Related Industries
Leasing and Finance Industry Help Wanted
    We Are Growing Our Senior Sales Team Now!
Leasing News Vice Chair
Paul Menzel, CLFP
Top Ten Leasing News Read by Readers
    February 23 to February 27
ELFA Reports January Index Down 32%' from
    December, but Up 6% from January 2022
Hotel Reservation Cutoff for NEFA
   Finance Summit Conference
    Today, Monday, February 27th
The Funders Forum + Brokers Expo Announces
    FinTech Pioneer Jim Granat as guest keynote speaker
ELFA Announces 2023 Women's Leadership Forum 
    and Recognizes Women's Council Members
Mixed Breed
    West Chester, Pennsylvania
News Briefs ---
North Star Leasing and Avail Scientific Have
    Arranged a $25 Million Dollar Lease Finance Facility
Amazon Expands Same-Day Delivery,
    With Fees, While Battling Slow Growth
Mexican states in hot competition
    over possible Tesla plant
Routes: Did Southwest Airlines just
    make its in-flight Wi-Fi worse?
Uber Freight Announces First Electric Truck Pilot
   Partnering with WattEV & CHEP

You May Have Missed
Why Mama's Fish House is one of Hawaii's
    hardest places to get a reservation (but middle of nowhere)
Broker/Funder/Industry Lists | Features (wrilter's columns)
Top Ten Stories Chosen by Readers | Top Stories last six months
Sales Make It Happen

Sports Brief----
California Nuts Brief---
"Gimme that wine"
This Day in History
SuDoku
Daily Puzzle
GasBuddy
Weather, USA or specific area
Traffic Live----
Wordle

######## surrounding the article denotes it is a "press release," it was not written by Leasing News nor has the information been verified. The source noted. When an article is signed by the writer, it is considered a "byline." It reflects the opinion and research of the writer.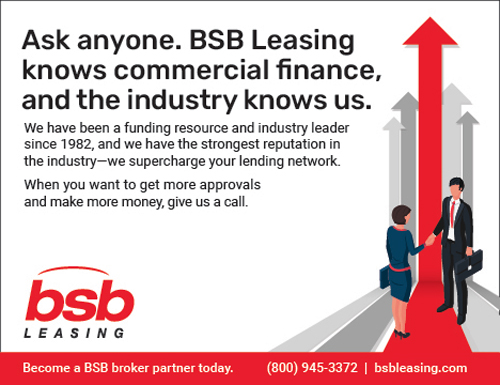 [headlines]
--------------------------------------------------------------
C.H. Brown Updates Listing Funders "A"
& Funders Looking for Broker Business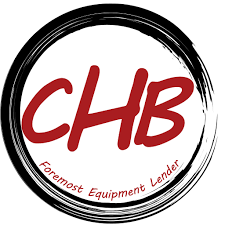 Name
In Business Since
Contact
Website
Leasing Association

C.H. Brown Company

a Subsidiary of Platte Valley Bank

Wheatland, Wyoming

Kit West

Business Development

Director/Broker Relations

(307) 241-7005

kwest@chbef.com www.chbef.com 

AACFB, NEFA, & NAFA

(National Aircraft

Financing Association)

(

click for more info

)

23

Y

N

Y*

N

N
Application +Banks to $150,000
Over $150,000 Full Financials to $325,000 Max Funding
Average Deal size is $60,000 to $70,000
B/C credits w/%10 to # interest rates
Zero Down and Startup Programs
Kit West added to sub-broker, "with establishedd relations". We also only do EFA's so the disclosures put an end to that.
https://leasingnews.org/Funders_Only/Funders.htm
https://leasingnews.org/Funders_Only/New_Broker.htm
https://leasingnews.org/Pages/new_brokers2014.html


[headlines]
--------------------------------------------------------------
New Hires/Promotions in the Leasing Business
and Related Industries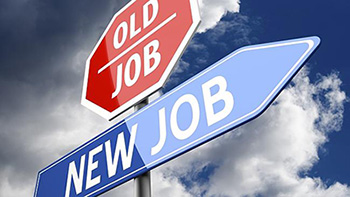 Aaron Eddy was promoted to Product Manager, Enova International SMB. He is located in Denver, Colorado. Previously, he was Product Manager, April, 2021. He began his career at OnDeck, starting February, 2014, Loan Operations Manager, promoted March, 2018, Senior Manager, Loan Operations.
https://www.linkedin.com/in/aaron-eddy-06340a44/

Tatum Noreen, CLFP, announced as Inside Sales Supervisor, Oakmont Capital Services, West Chester, Pennsylvania.  She is located in Albany, Minnesota. She joined the Company November, 2022, Client Account Manager. Previously, she was at Stearns Bank, N.A., starting August, 2015, Credit Analyst, promoted February, 2016.
https://www.linkedin.com/in/tatum-noreen-clfp-ab43a4101/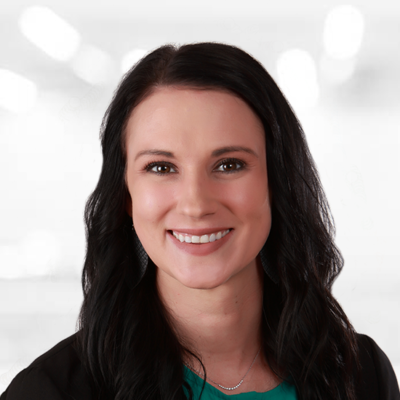 Tracy Schneider, CLFP, was promoted too Inside Sales Supervisor, Oakmont Capital Services, West Chester, Pennsylvania. She joined the company September, 2015, promoted Lease Sales Assistant, September, 2015.
https://www.linkedin.com/in/tracy-schneider-clfp-028352155/

Jesse Wade was hired as Chief Financial Officer, Regents Capital, located in their Costa Mesa Office. She is located in Columbia, Missouri.  Previously, she was Vice President/Deputy Treasurer, EquipmentShare (July, 2019 - February, 2023); Vice President of Finance, Ahern Rentals (December 2013 - July, 2019), Full Bio:
https://www.linkedin.com/in/jessiewade/details/experience/
https://www.linkedin.com/in/jessiewade/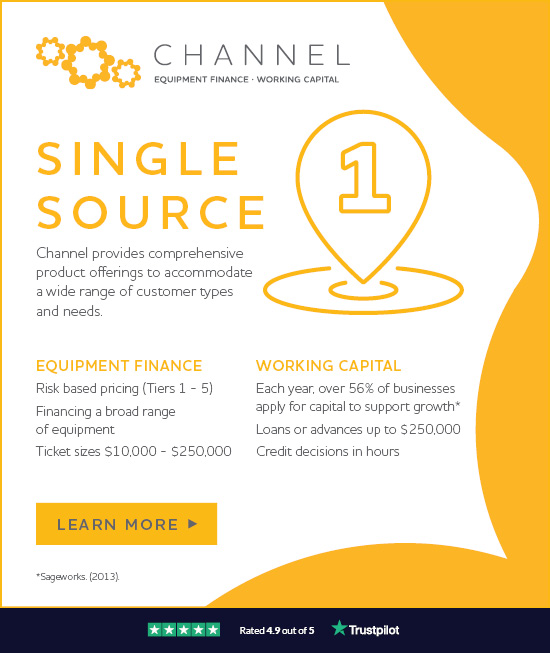 [headlines
--------------------------------------------------------------
Leasing and Finance Industry Help Wanted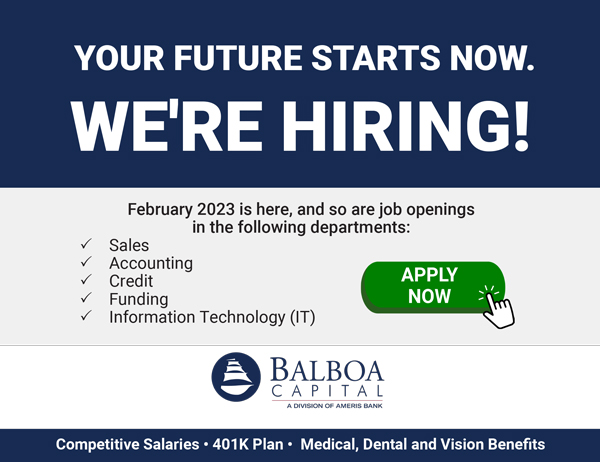 [headlines]
--------------------------------------------------------------
Leasing News Vice Chair
Paul Menzel, CLFP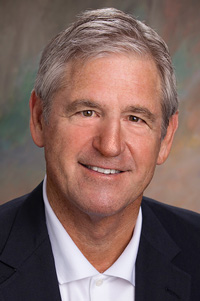 Paul Menzel, CLFP
Integra Capital Services
Pmenzel@integracapitalservices.com

Paul is semi-retired in Santa Barbara, California after 45 years in the equipment leasing and finance industry. He arranged the sale of Financial Pacific Leasing as its President & CEO to Umpqua Bank in 2013. Umpqua established a bank leasing subsidiary operating in the third-party originations, vendor and direct channels. Umpqua has $22 Billion in assets and Financial Pacific Leasing has over $1.5 Billion in assets.
He continued as President and CEO and was then was appointed President and CEO of Umpqua Bank Equipment Leasing and Finance. He joined Financial Pacific in 2008 after a 33-year career managing a small ticket leasing portfolio operation in Santa Barbara, California.  He started in the leasing industry in 1975 with Puritan Leasing Company (where he first met Kit Menkin, editor and publisher of Leasing News). He then managed the operation and its acquisition by Cal Fed Credit in 1986, by Pacific Capital Bank NA (fka Santa Barbara Bank & Trust) in 1996, and by LEAF Financial Corporation in 2007.  As SVP of Community Lending for Pacific Capital Bank, he oversaw the Leasing, Small Business and Indirect Auto Lending units of the Bank, managing over $750 MM in assets. He is past Board Member of the Equipment Leasing & Finance Association, having chaired their Code of Fair Business Practices and Small-Ticket Business Council Committees.  He also served on the Industry Future Council.  In 2005, Paul was named "Leasing Person of the Year" by Leasing News.
He became a CLP (now CLFP-Certified Leasing and Finance Professional) in 1990. He participated in the development of the CLP Handbook by writing the original chapter on Portfolio Management.  He also assisted in training and mentoring early candidates while also grading tests. 
"I've always seen myself as a lifetime learner as a mean to keeping life interesting and furthering my career.  I obtained my MBA by going to school in the evenings and on weekends, In my first leasing job right out of college, I taught myself how to prepare my own taxes since I was learning small business credit analysis including how to interpret guarantor's tax returns.  I believe that 'Knowledge is King' in creating a positive outcome in any situation so I have lived by that tenet in advancing my leasing career.  Pursuing the CLP was just an early and beneficial step in that process."
He attended Santa Barbara City College, earning a BS in Business Administration from UC Berkeley in 1974 and an MBA in Management from Golden Gate University. In college, he was a basketball player and track and field athlete. He has an elite place on the wall along with other great San Marcos High School and Santa Barbara Athletic Roundtable Hall of Famers. In Santa Barbara, he served the Organizing Committee of the Easter Relays; founding President of the La Playa Community Sports Association (which raised $750,000 to create a state-of-the-art track facility); Goleta Boys and Girls Club, past-President (he spent a lot of time there as a kid); United Boys and Girls Clubs; the non-profit Balance Bar (SB Volleyball Club), past-President; Parks and Recreation Community Foundation; Public Education Foundation; and the SB Athletic Round Table, past-President 1993-95.
He and wife Karen (De La Torre) Menzel have three children, Marisa, Erica, and Jeffrey along with five grandchildren. Paul is spending his time in semi-retirement working in the garden/orchard as well as trying to vastly improve his golf game.
[headlines]
--------------------------------------------------------------
Top Ten Leasing News Read by Readers
February 23 to February 27

(1) New Hires/Promotions in the Leasing Business
and Related Industries
https://leasingnews.org/archives/Feb2023/02_21.htm#hires
(2) Goodyear Blimp
taking precautions these days
https://leasingnews.org/archives/Feb2023/02_23.htm#blimp
(3) Story Credit Financing
Business Loans, SBA Loans, Working Capital
https://leasingnews.org/archives/Feb2023/02_21.htm#sc
(4) License and Registration United States
  A State-by-State Analysis of License Requirements
for Lenders and Brokers
https://leasingnews.org/archives/Feb2023/02_23.htm#states
(5) The U.S. Cities Drowning in Debt (Chart)
Highest Municipal Debts per Taxpayer
https://leasingnews.org/archives/Feb2023/02_23.htm#debt
(6) Funders Taking "New" Broker Business List
Four Do Not Require that Brokers Be Licensed
https://leasingnews.org/archives/Feb2023/02_23.htm#taking
(7) Ranked: The World's Wealthiest Cities,
by Number of Millionaires
https://www.visualcapitalist.com/top-20-cities-ultra-wealthy
(8) Why Pizza Hut's red roofs and McDonald's
play places have disappeared
https://www.mercurynews.com/2023/02/20/why-pizza-huts-red-roofs-and-mcdonalds-play-places-have-disappeared/
(9) Hyundai and Kia Forced to Update Software
  on Millions of Vehicles Because of Viral TikTok Challenge
By Matthew W. Daus, Esq
https://leasingnews.org/archives/Feb2023/02_21.htm#sw
(10) Introducing Leasing News Advisor
Don Myerson
https://leasingnews.org/archives/Feb2023/02_21.htm#advisor
https://leasingnews.org/Ads/Completed/can_capital202
[headlines]
--------------------------------------------------------------
ELFA Reports January Index Down 32% from
December, but up 6% from January 2022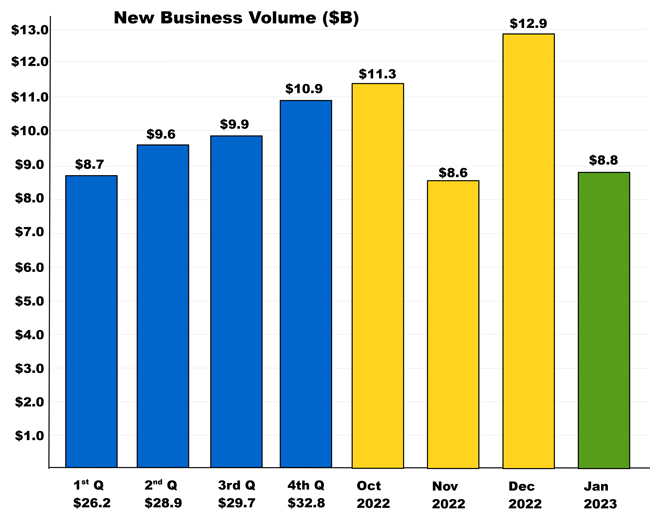 (Chart: Leasing News)
The Equipment Leasing and Finance Association's (ELFA) Monthly Leasing and Finance Index overall new business volume for January was $8.8 billion, up 6 percent year-over-year from new business volume in January 2022. Volume was down 32 percent month-to-month from $12.9 billion in December following the typical end-of-quarter, end-of-year spike in new business activity.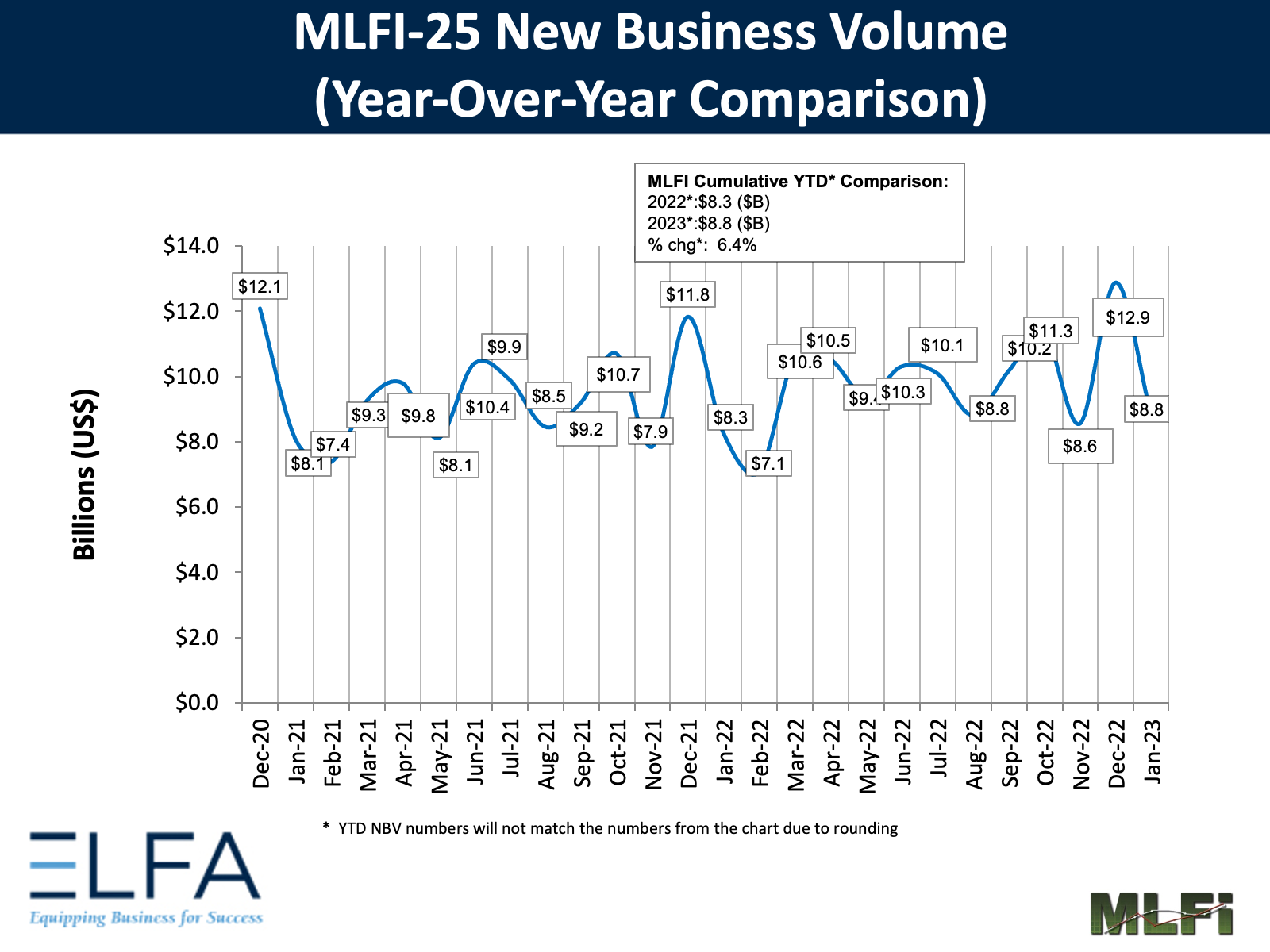 Receivables over 30 days were 1.9 percent, up from 1.8 percent the previous month and up from 1.8 percent in the same period in 2022. Charge-offs were 0.34 percent, up from 0.26 percent the previous month and up from 0.17 percent in the year-earlier period.
Credit approvals totaled 75.1, down from 76.6 percent in December. Total headcount for equipment finance companies was down 4.3 percent year-over-year.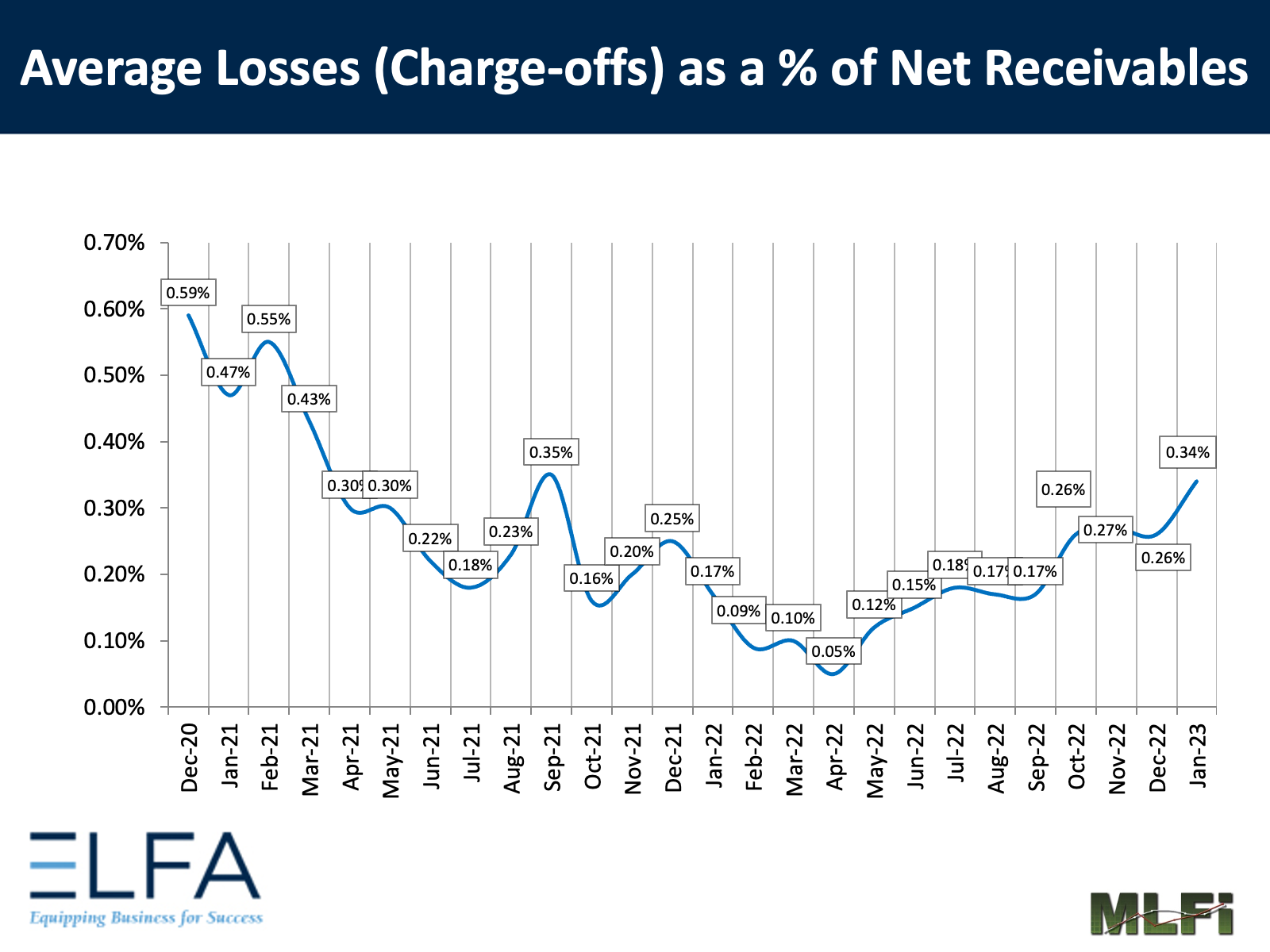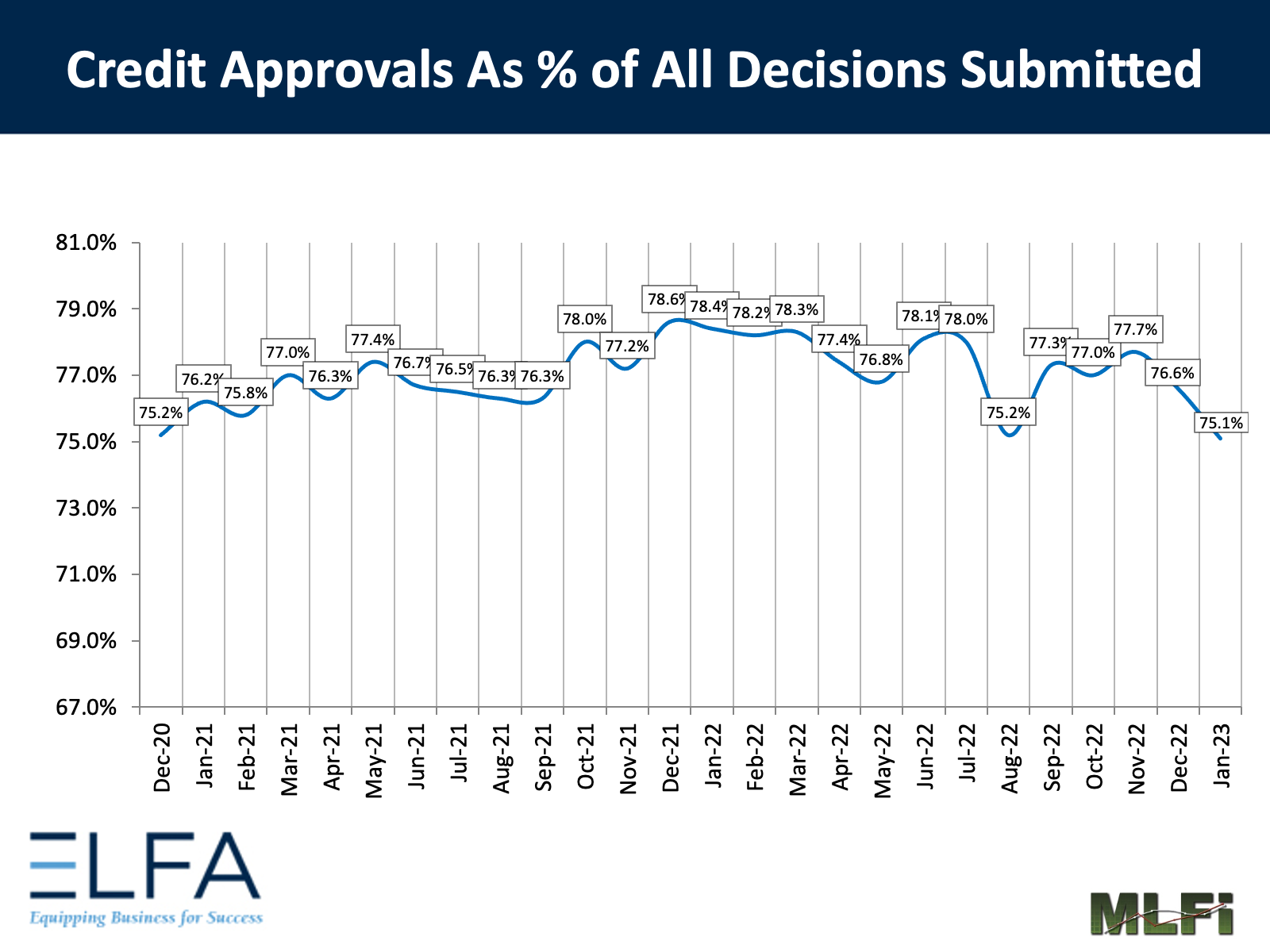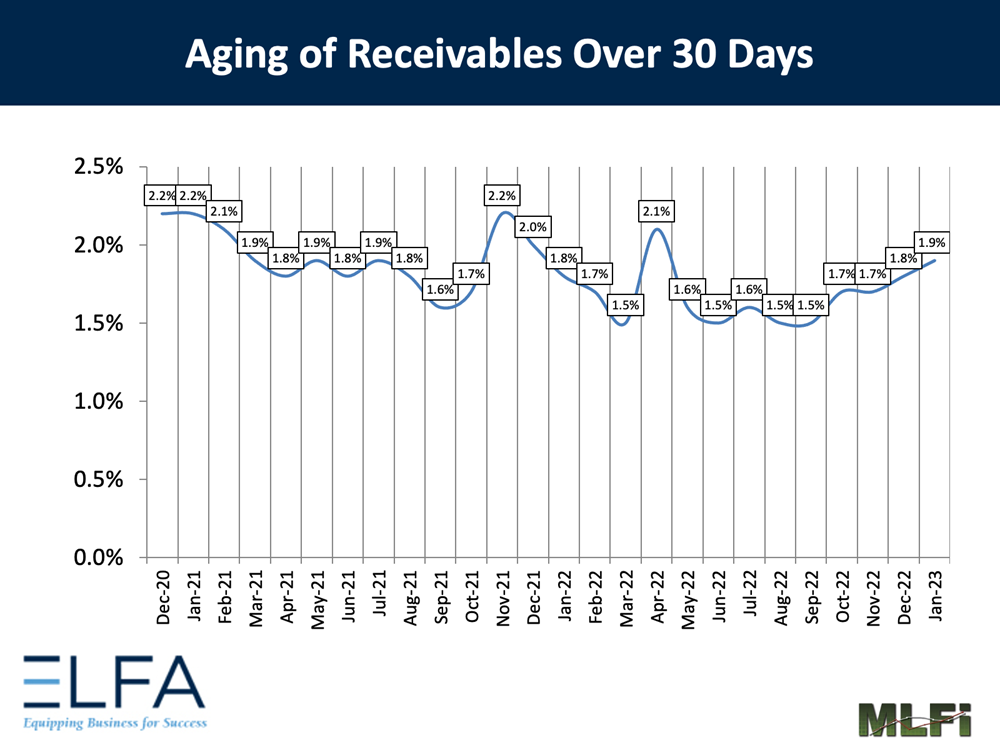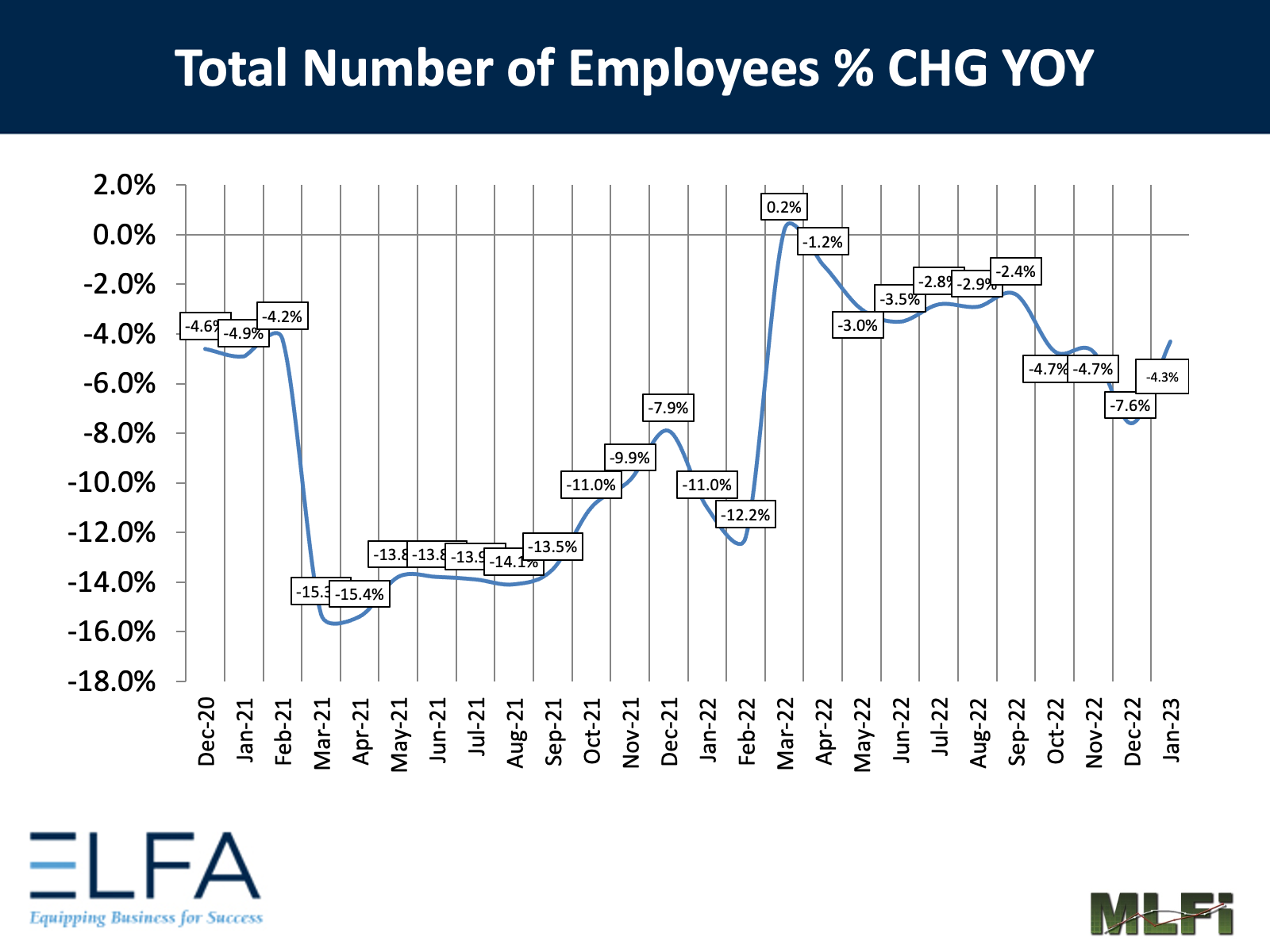 (Charts: ELFA)
Full ELFA Press Release
https://www.elfaonline.org/knowledge-hub/mlfi-25-monthly-leasing-and-finance-index/view-mlfi/monthly-leasing-and-finance-index-january-2023
##### Press Release ############################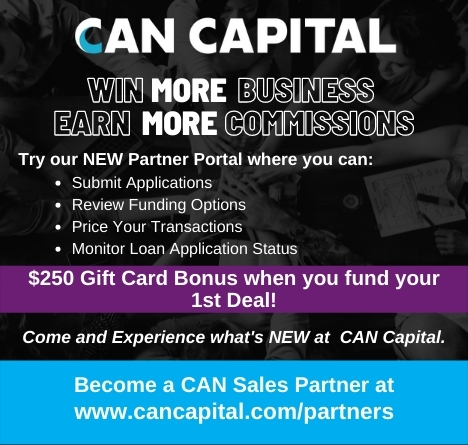 [headlines]
--------------------------------------------------------------
##### Press Release ############################
Hotel Reservation Cutoff for NEFA
 Finance Summit Conference
Today, Monday, February 27th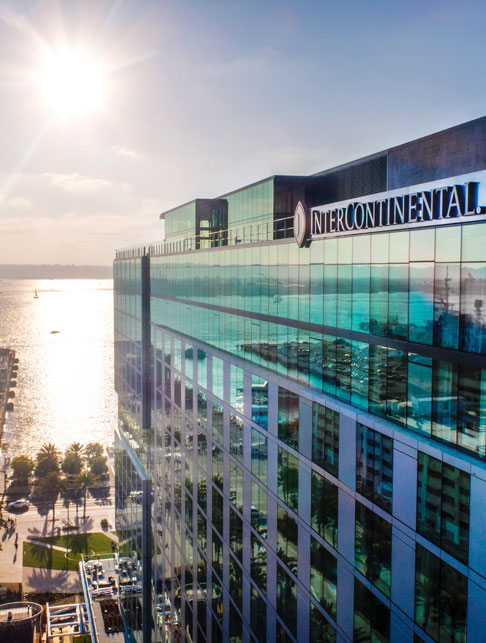 Currently 315 attendees registered and over 50 exhibitors and sponsors for the National Equipment Finance Association (NEFA) Annual Finance Conference at the InterContinental Hotel in San Diego, California  March 21 -24 2023.
Two plenary sessions and four breakout sessions led by experienced leaders in the industry. The titles of each session are as follows:
• Leadership Flyby: Outlook & Trends for the Equipment Leasing & Finance Industry
• U.S. Economy: The Pause and the Pivot, When?
• Maximizing the Employee Experience: Leadership's Participation and Contribution to their teams
• Soaring to New Heights — Takeoff of State Commercial Financial Disclosures Laws
• Challenges to Recovery & Overcoming Them. Maximizing Settlement Opportunities Pre & Post-Litigation
• Credit Big Picture: How to Avoid the Danger Zone and Fly High
Hotel Registration:
https://web.cvent.com/event/9873dff3-008d-48b5-b9ef-ab09dfd72a2b/websitePage:4a9f1ae7-fd5e-40ea-a47b-8748de11f650
Registration for Conference:
https://web.cvent.com/event/9873dff3-008d-48b5-b9ef-ab09dfd72a2b/websitePage:4a9f1ae7-fd5e-40ea-a47b-8748de11f650
If you are interested in joining NEFA, please contact Hannah Kroll at hkroll@nefassociation.org.  You will receive a discounted registration fee as well as many other member benefits.
Covering the event for Leasing News is Board Advisor  Don Cosenza, CLFP, SVP, Chief Marketing Officer,  North Mill Equipment Finance.
##### Press Release ############################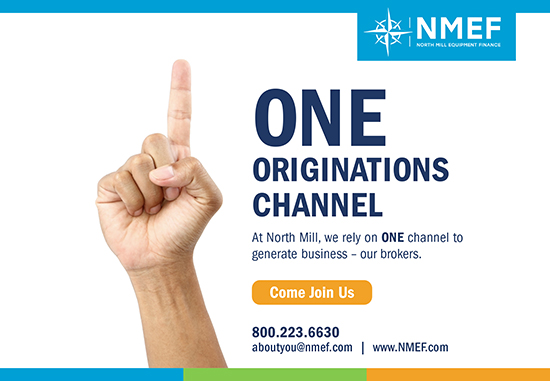 [headlines]
--------------------------------------------------------------
##### Press Release ############################
The Funders Forum + Brokers Expo Announces
FinTech Pioneer Jim Granat as guest keynote speaker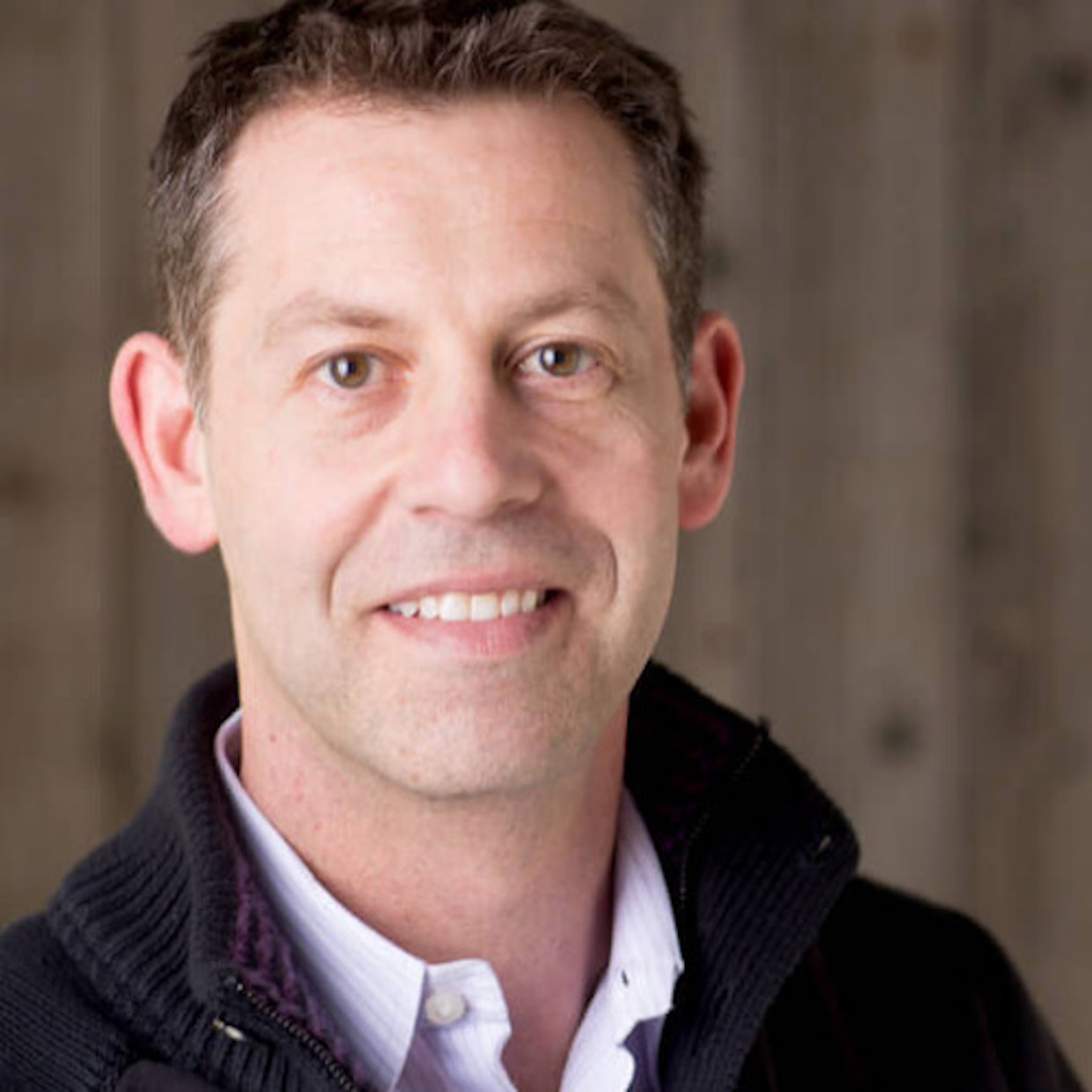 A unique opportunity to hear from Jim Granat who is leading the largest SME finance company in the country, On Deck Capital. Hear what Jim thinks about the current environment, industry trends and what's ahead in the coming years – will include time for audience Q&A.
Jim Granat is a Senior Vice President at Enova and Co-Head of OnDeck, America's largest online small business lender. In his role, he is responsible for bringing easy-to-access working capital to more small businesses in the U.S. as well as driving strategic partnerships. With a decade of experience in online marketplaces and lending in both the consumer and small business industries, Jim previously served as President at Lendio and as Chief Operating Officer at FDI Management. He holds his BA in accounting and finance from Arizona State University. While at ASU, Jim was a member of the golf team, and he later played professionally.
While space is selling fast, you still have time to sign up for the Funders Forum + Brokers Expo being held in Hollywood Florida March 8 -10. This 3 day event will bring together funders, brokers, industry thought leaders and policy makers will feature engaging sessions, excellent networking opportunities and great events - even a Sunset Cruise is included!  This is the industry event of the year, not to be missed!
Agenda:
https://thefundersforumbrokerexpo.com/agenda/
#### Press Release #############################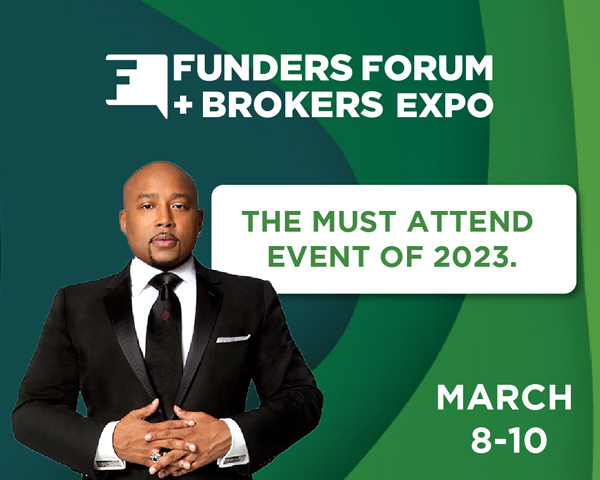 [headlines]
--------------------------------------------------------------
#### Press Release #############################
ELFA Announces 2023 Women's Leadership Forum 
and Recognizes Women's Council Members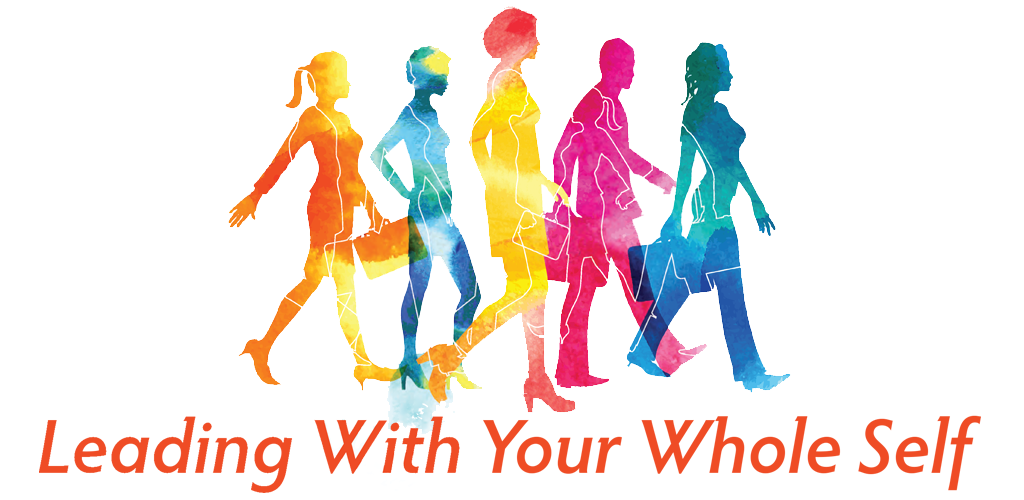 Washington, D.C. – The Equipment Leasing and Finance Association has announced the agenda for the 2023 ELFA Women's Leadership Forum, April 3-4 at the Palmer House Hilton in Chicago. The two-day event hosted by the ELFA Women's Council will focus on leadership development for women at all stages of an equipment finance career. The agenda will feature keynote speakers, hot-topic sessions and interactive networking opportunities, all organized around the theme "Leading With Your Whole Self."
"Over two days at the Women's Leadership Forum we'll cover compelling benefits for leaders who choose to bring everything they are to their work, and how the right approach to making this important change can make any leader better," said Women's Council Chair Michelle Speranza. "We'll also talk about how to bring more empathy to leadership, strengthen relationships across teams, and create truly inclusive work environments. Whether you're new to equipment finance or a seasoned leader, we hope you'll join us to learn and network on April 3-4!"
Highlights of the 2023 ELFA Women's Leadership Forum will include:
Q&A on "Career Lessons from 100 Successful Women" with former Fortune 500 VP and author and Sara Holtz. Learn advice you can put into action to propel your career forward.
Keynote on "Leading with Empathy and Allyship" with author and TED talk presenter Melinda Briana Epler. Gain actionable steps for being a better ally and advocate in the workplace.
Executive Leader Panel on "Leading with Your Whole Self" featuring equipment finance execs sharing insights from their paths to success, including lessons learned and mistakes made.
Interactive session on "Inclusive Leadership" with Glenn Jackson, Chief Diversity Officer at M&T Bank. Gain strategies for creating a culture that brings out the best in you and your team.
Navigating Work/Life Integration: Join a candid discussion with a diverse group of equipment finance leaders about juggling competing demands and avoiding burnout.
Multiple networking opportunities, including an interactive networking luncheon, cocktail reception, fun walk, yoga class, dine around and more!
Planning Committee
ELFA recognized the members of the 2023 ELFA Women's Council, which is involved in planning and hosting the Women's Leadership Forum. The members of the Council include:
Michelle Speranza, SVP, Chief Marketing Officer, LEAF Commercial Capital Inc. (Chair)
Tara Aasand, VP, Sales & Relationship Management, LTi Technology Solutions
Lauren Baingo, Program Manager, DLL
Deborah Baker, Head of Worldwide Leasing and Financing, HP Inc.
Jerrie Carter, Retail Credit Manager, Volvo Financial Services
Jacquie Cripe, CLFP, Group Lead, Mitsubishi HC Capital America, Inc. 
Alexandra Dressman, CLFP, Counsel -Senior/Assistant Vice President, Huntington Equipment Finance
Leigh Ann Fagan, Senior Vice President & Controller, McKinley Scientific, LLC
Jennifer Fanz, National Sales Manager, Healthcare, PEAC Solutions
Margaret Gutierrez, Senior Vice President, Corporate Credit Officer, Key Equipment Finance
Kirsten Hawkins, Director of Marketing, SCJ Commercial Financial Services
Maggie Holly, CLFP, Credit & Operations Manager, Senior Vice President, Hanmi Bank
Aimee Jackson, Account Management Supervisor, Great American Insurance Group
Sharon McGarvey, Business Development Manager, Odessa
Alisa Micarelli, SVP-OPS, PNC Equipment Finance
Kelsey Musich, Customer Care Manager, Amur Equipment Finance
Jerilyn Nicholsen, Vice President Strategic Accounts - Finance, Bankruptcy and Solvency, Ritchie Bros.
Carla Potter, Lawyer, Cassels Brock & Blackwell LLP
Shirley Pridgen, Collections and Customer Service Manager, Toyota Industries Commercial Finance, Inc.
Kim Riggs-Mounger, CLFP, VP Business Development, Orion First Financial, LLC
Catherine Roddick, Lead Relationship Manager, Farm Credit Leasing (Chair-Elect)
Jeff Schmidt, Director, Commercial Lending, CNH Industrial Capital LLC
Shae Watson, Area Manager, Caterpillar Financial Services Corporation
Donna Yanuzzi, SVP - Director of Equipment Finance, 1st Equipment Finance
More Information: A detailed agenda and registration information for the 2023 ELFA Women's Leadership Forum is available at
https://cvdata.elfaonline.org/cvweb/cgi-bin/eventsdll.dll/EventInfo?sessionaltcd=WLFAPRIL2023
About ELFA
The Equipment Leasing and Finance Association (ELFA) is the trade association that represents companies in the $1 trillion equipment finance sector, which includes financial services companies and manufacturers engaged in financing capital goods. ELFA members are the driving force behind the growth in the commercial equipment finance market and contribute to capital formation in the U.S. and abroad. Its 575 members include independent and captive leasing and finance companies, banks, financial services corporations, broker/packagers and investment banks, as well as manufacturers and service providers. For more information, please visit www.elfaonline.org. Follow ELFA on Twitter


### Press Release #######################
[headlines]
--------------------------------------------------------------
Mixed Breed
West Chester, Pennsylvania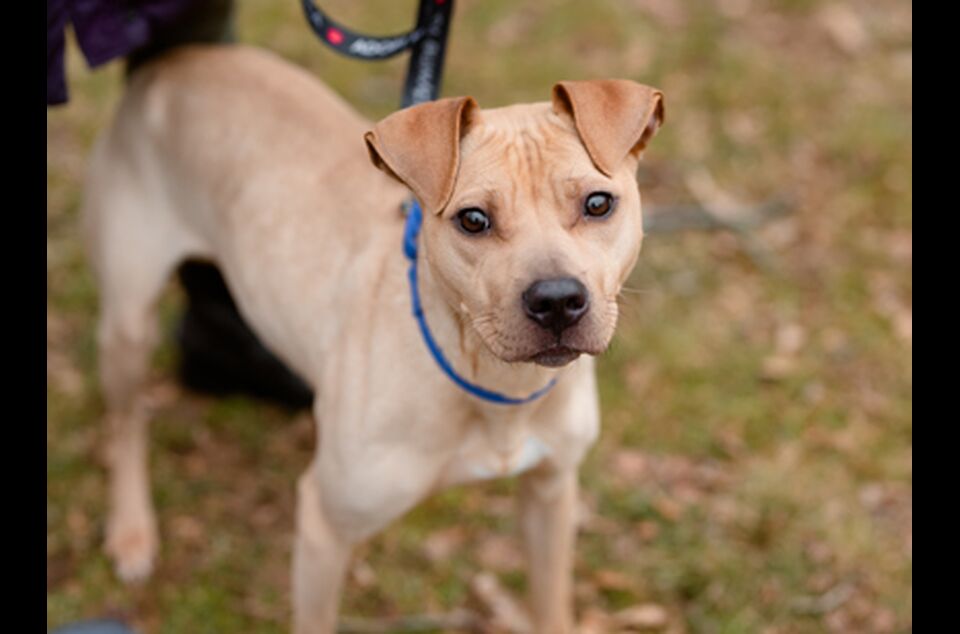 Arbys

#51975027
Female
1 Year Old
44 lbs.
Brandywine Valley SPCA
212 Phoenixville Pike,
West Chester, Pennsylvania 19380
Phone: (610) 692-6113

[headlines]
--------------------------------------------------------------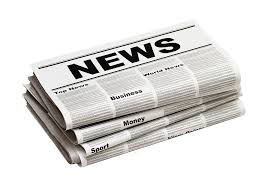 News Briefs---

North Star Leasing and Avail Scientific Have
    Arranged a $25 Million Dollar Lease Finance Facility
https://www.yahoo.com/now/north-star-leasing-avail-scientific-145500551.html
Amazon Expands Same-Day Delivery,
With Fees, While Battling Slow Growth
https://www.wsj.com/articles/amazon-expands-same-day-delivery-with-fees-while-battling-slow-growth-344bd3a6
Mexican states in hot competition
over possible Tesla plant
https://www.pressdemocrat.com/article/news/mexican-states-in-hot-competition-over-possible-tesla-plant/
Routes: Did Southwest Airlines just
make its in-flight Wi-Fi worse?
https://www.sfgate.com/travel/article/southwest-airlines-
Uber Freight Announces First Electric Truck Pilot,
Partnering with WattEV & CHEP
https://www.uberfreight.com/blog/uber-freight-announces-electric-truck-pilot-wattev-chep-california-routes/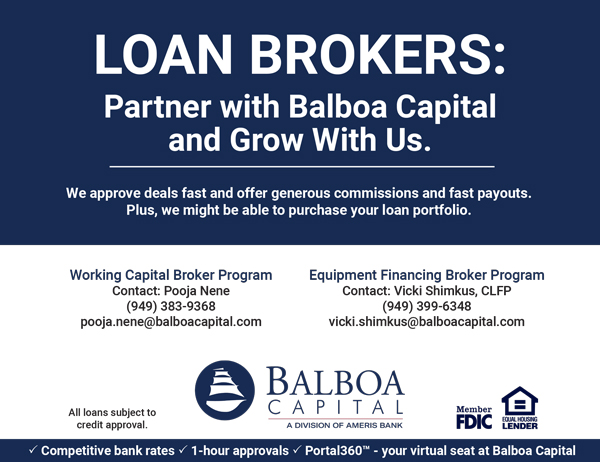 [headlines]
--------------------------------------------------------------


You May Have Missed---
Why Mama's Fish House is one of Hawaii's
    hardest places to get a reservation (but middle of nowhere)
https://www.sfgate.com/hawaii/article/hawaii-mamas-fish-house-difficult-reservations-17801384.php?IPID=SFGate-HP-CP-Spotlight


[headlines]
--------------------------------------------------------------

Sports Briefs---
Derek Carr says farewell to Raiders fans, '
    never envisioned it ending this way'
https://www.eastbaytimes.com/2023/01/12/derek-carr-says-farewell-to-raiders-fans-never-envisioned-it-ending-this-way/
An Aaron Rodgers Trade Finally Makes Sense.
    Here's Why
https://www.wsj.com/articles/aaron-rodgers-trade-rumors-packers-jets-raiders-4ae44f5b?mod=hp_featst_pos4
'Memorial Madden Cruiser' bus here to stay in Tri-Valley
https://www.eastbaytimes.com/2022/09/16/memorial-madden-cruiser-bus-here-to-stay-in-tri-valley/
Where Kyle Shanahan ranks
    among 49ers head coaches
https://49ers.pressdemocrat.com/where-kyle-shanahan-ranks-among-49ers-head-coaches/
 Bruce Arians believes Buccaneers are
    'in good hands' with QB Kyle Trask
https://www.usatoday.com/story/sports/nfl/2023/02/24/bruce-arians-believes-bucs-in-good-hands-kyle-trask/11339117002/
SF Giants say they'll sell some $9 beers
      at Oracle this season
https://www.sfgate.com/sports/article/oracle-park-beer-price-drop-17804576.php
Klay Thompson's dozen treys lead Warriors'
      3-point torrent to crush Rockets 116-101
https://www.sfchronicle.com/sports/warriors/article/klay-thompson-s-12-treys-leads-warriors-torrent-17804620.php
Trio of SF Giants offseason acquisitions make
     their debuts in first spring home game
https://www.eastbaytimes.com/2023/02/26/trio-of-sf-giants-offseason-acquisitions-make-their-debuts-in-first-spring-home-game/
USC defeats Utah, moves into second-place
    tie with Arizona in Pac-12
https://www.latimes.com/sports/usc/story/2023-02-25/usc-defeats-utah-boogie-ellis-drew-peterson
[headlines]
--------------------------------------------------------------


California Nuts Briefs---
Here's how many office workers downtown
   San Francisco lost during the pandemic
https://www.sfchronicle.com/sf/article/vacant-17804926.php
San Francisco mansion that just hit the market
is most expensive listing of 2023
https://www.sfgate.com/realestate/article/san-fSan%20Francisco%20mansion


[headlines]
--------------------------------------------------------------
"Gimme that wine"


Vineyard Employee of the Year announced
    at Sonoma County fairgrounds
https://www.pressdemocrat.com/article/lifestyle/vineyard-employee-of-the-year-announced-at-sonoma-county-fairgrounds/ 
More Than One Million Acres Burn
in Chilean Wine Regions
https://www.winespectator.com/articles/more-than-one-million-acres-burn-in-chilean-wine-regions
Napa's Silver Oak just bought a new vineyard
https://www.sfchronicle.com/food/wine/article/silver-oak-cellars-oakville-17802276.php
The surprising link between 'Joy of Cooking'
and Napa's famed Rombauer Vineyards
https://www.sfchronicle.com/food/wine/article/rombauer-joy-of-cooking-17792006.php
Grape Crush Report reveals decade's lightest wine crop
https://www.agalert.com/california-ag-news/archives/february-222023/grape-crush-report-reveals-decades-lightest-wine-crop/
Free Wine App
https://www.nataliemaclean.com/mobileapp/

Wine Prices by vintage
http://www.winezap.com
http://www.wine-searcher.com/
US/International Wine Events
http://www.localwineevents.com/
[headlines]
----------------------------------------------------------------
This Day in American History
   1717 - Perhaps the greatest snow in New England history commenced on this date. During a ten-day period, a series of four snowstorms dumped three feet of snow upon Boston, and the city was snowbound for two weeks. Up to six feet of snow was reported farther to the north, and drifts covered many one story homes….well, maybe not as much as the Blizzards of 2015!!
   1728 - Importation of rum in the colonies for this year amounted to 2,124,500 gallons of liquor. Drinking was extremely heavy. This printed doggerel gave one reason why people did not drink:
            There's but one Reason I can Think
            Why People ever cease to drink,
            Sobriety the Cause is not,
            Nor Fear of being deam'd a Sot,
            But if Liquor can't be got.
    1773 - Christ Church in Alexandria, VA was completed after six years of construction and a total cost of approximately $4070. George Washington purchased a pew for himself and his family at a cost of about $100. He also donated a handsome brass chandelier to the church.
http://www.historicchristchurch.org/History/history1.htm
    1776 - A colonial force of North Carolina patriots resoundingly defeats a detachment of Scottish Loyalists at Moore's Creek Bridge near Wilmington. The battle ended Royal Governor Josiah Martin's hopes of regaining control of the colony for the British crown. In addition, this first decisive Patriot victory of the Revolutionary War raised morale for Patriots throughout the colonies. 
    1782 - In England, the House of Commons votes against waging any further war in America. On 5 March, Parliament enacts legislation empowering the English Crown to negotiate peace with the United States.
    1792 - A heavy snowfall at Charleston, South Carolina caused the Ashley River Bridge to collapse.
http://www.ashleyriver.org/origins%207.html
http://www.wilbursmith.com/services/Bridges/bridgeAshley.htm
    1801 – Pursuant to the District of Columbia Organic Act of 1801, Washington, DC was placed under federal jurisdiction.
    1807 - Henry Wadsworth Longfellow (d. 1882), American poet and writer, was born at Portland, ME. He is best remembered for his classic narrative poems, such as "The Song of Hiawatha," "Paul Revere's Ride," and "The Wreck of the Hesperus." He was the most popular 19th century American poet and first to earn a living solely from writing verse. His best-known narrative poem, 'The Song of Hiawatha" (1855) adapted its meter from the Finnish national epic "Kalevala."
http://www.kirjasto.sci.fi/long.htm
http://memory.loc.gov/ammem/today/feb27.html
    1813 - Congress authorized the use of steamboats to transport mail 
    1813 – The first federal legislation dealing with vaccinations was passed.
    1827 - The first Mardi-Gras celebration is held in New Orleans.
    1827 - The Baltimore and Ohio Railroad Co. was incorporated.
    1850 - Charlotte Ray (d. 1911), first African-American female lawyer, born New York City. She became the first woman to be accepted by the District of Columbia Bar Association. Ray opened a law office in Washington, D.C., but racial prejudices proved too strong, and she could not obtain enough legal business to maintain an active practice. In 1879 she returned to New York City unable to establish and maintain a successful law practice on her own. There she became active with the National Association of Colored Women and the National Women's Suffrage Association. She was employed by the Brooklyn School System. Around 1886 she married a man with the last name Fraim and moved to Woodside on Long Island. She died on January 4, 1911 from bronchitis at the age of 60. She was a person that stood up for what she believed in. She did much to help women black and white to gain equal rights to vote and to hold the same occupations at men.
http://womenshistory.about.com/library/bio/blbio_ray_charlotte.htm
http://www.aaregistry.com/african_american_history/24/Attorney
    1854 - About 50 slavery opponents met in Ripon, Wis., to call for creation of a new political group that became the Republican Party.
    1860 – Abraham Lincoln spoke at Cooper Union in NYC, a speech that is widely credited for his election. 
    1863 - Confederate raider William Quantrill and his bushwhackers attacked Hickman, Kentucky, shooting women and children.
    1864 - As chronicled in the book "Andersonville," the first Union prisoners begin arriving at the Andersonville prison, even though it was still under construction in southern Georgia. Andersonville became synonymous with death as nearly a quarter of its inmates died in captivity. Henry Wirz, commandant at Andersonville, was executed after the war for the brutality and mistreatment committed under his command. Originally designed for 10,000 men, it soon housed over 33,000 in quite deplorable conditions. The creek banks eroded, creating a swamp, which became part of the compound. Food was scarce, and guards were encouraged to "lessen the population" and were quite brutal and violent to the prisoners.
http://www.cviog.uga.edu/Projects/gainfo/anderson.htm
http://www.libs.uga.edu/hargrett/selections/confed/aville2.html
http://www.cr.nps.gov/seac/andecon.htm
List of Union soldiers who died and their cause of death:
http://www.civilwarindiana.com/andersonville/andersonville.php3
http://memory.loc.gov/ammem/today/nov10.html
http://www.nps.gov/ande/
    1869 - American pathologist Alice Hamilton (d. 1970) was born at New York, NY. She contributed to the workmen's compensation laws by reporting on the dangers to workers of industrial toxic substances. She taught at Harvard Medical School from 1919 until 1935.
    1869 - John Willis Menard spoke to Congress in defense of his claim to a contested seat representing Louisiana's Second Congressional District, thus becoming the first black to speak to Congress. Congress decided against his claim, as well as the claim of the other contestant. Congressman James A. Garfield said, "It was too early to admit a Negro to the U.S. Congress." So, Menard was actually the first black elected to Congress, in 1868, but he was not permitted to serve his term. He was reportedly paid by Congress a monthly salary for the term of office he was to fulfill. He was not only an active civil rights advocate, but a published poet.
http://freepages.genealogy.rootsweb.com/~crackerbarrel/Menard.html
http://www.amazon.com/exec/obidos/ASIN/1879852748/avsearch-df1-2-20
    1872 - Charlotte Ray, first African-American woman lawyer, graduated Harvard University. She was employed by the Brooklyn School System.
http://www.loogootee.k12.in.us/east/ray.htm
http://www.aaregistry.com/african_american_history/24/
Attorney_Charlotte_Ray_was_forced_to_teach
    1877 – Birthday of Walter Briggs (d. 1952), Jr. in Ypsilanti, MI.  He was an entrepreneur and part-owner of the Detroit Tigers (1919-35), and then sole owner (1935-52), when he died. Briggs also helped found the Detroit Zoo in 1928, and personally paid for many of its first exhibits.  He was also a patron of Eastern Michigan University and the Detroit Symphony Orchestra.
    1879 - Sugar substitute Saccharine was discovered by Constantine Fahlberg, who was working under the direction of Professor Ira Remsen at Johns Hopkins University, Baltimore, MD. Fahlberg described the discovery in an article entitle "On the Liquid Touensulphochloride," which he submitted to the American Chemical Journal on this day. Saccharine is an edible substance 550 times sweeter than table sugar, but not absorbed by the body.
    1882 - Geraldine Farrar (d. 1967), American operatic soprano and actress, was born in Melrose, MA.   
    1883 - Oscar Hammerstein of New York City, grandfather of the famous composer, received a patent for the first practical cigar-rolling machine.
    1888 – Historian Arthur Schlesinger (d. 1965) was born in Xenia, OH.  He pioneered social history and urban history. He was a Progressive Era intellectual who stressed material causes such as economic profit and conflict between businessmen and farmers, and downplayed ideology and values as motivations for historical actors. He was highly influential as a director of PhD dissertations at Harvard for three decades, especially in the fields of social, women's and immigration history. 
    1890 - Cornet player Freddie Keppard (d. 1933) born New Orleans, LA.
http://www.centrohd.com/biogra/k1/freddie_keppard_b.htm
http://www.redhotjazz.com/keppard.html
http://artisttv.artistdirect.com/music/artist/bio
/0,,452708,00.html?artist=Freddie+Keppard
http://atj.8k.com/noartist/atjkeppard.html
http://www.musikrunterladen.com/stars/31837-freddie-keppard--the-legend.html
    1891 - David Sarnoff (d. 1971), broadcasting pioneer, was born in Minsk, present-day Belarus.  Sarnoff moved to New York at age nine, and at seventeen, he took a job as a telegraph messenger boy. He used his first paycheck to buy a telegraph and taught himself Morse code. Marconi's Wireless Telegraph Company hired him as a telegraph operator. In 1912, Sarnoff was the first telegraph operator to pick up the Titanic's distress call; he remained at his post for seventy-two hours, monitoring the call and passing on information. Sarnoff rose rapidly through the ranks of the company in various capacities from shortly after its founding in 1919 until his retirement in 1970.  He proposed that Marconi market a "radio music box" and, in 1921, became general manager of RCA. Sarnoff also set up the NBC radio network and established the first U.S. television service in 1939.  He ruled over an ever-growing telecommunications and consumer electronics empire that included both RCA and NBC, and became one of the largest companies in the world.  
http://www.stfrancis.edu/ba/ghkickul/stuwebs/bbios/biograph/sarnoff.htm
http://www.mercurians.org/may99/d.sarnoff.library.html
    1892 – Actor William Demarest (d. 1983) was born in St. Paul, MN.  He is best known as Uncle Charley in the TV series, "My Three Sons."  A veteran of World War I, Demarest became a prolific film and TV actor, working on over 140 films, beginning in 1926 and ending in the 1970s. He frequently played crusty but good-hearted roles. 
    1897 - Marian Anderson (d. 1993) born at Philadelphia (some sources say in 1899 or 1902). Anderson's talent was evident at an early age. Her career stonewalled by the prejudice she encountered in the US, she moved to Europe where the magnificence of her voice and her versatility as a performer began to establish her as one of the world's finest contraltos. Preventing Anderson's performance at Washington's Constitution Hall in 1939 on the basis of her color, the Daughters of the American Revolution secured for her the publicity that would lay the foundation for her success in the States. Her performance was rescheduled, and on Apr 9 (Easter Sunday), 75,000 people showed up to hear her sing from the steps of the Lincoln Memorial and the performance was simultaneously broadcast by radio. In 1957, Anderson became the first African-American to perform with the New York Metropolitan Opera. The following year, President Eisenhower named her a delegate to the United Nations. She performed at President Kennedy's inauguration and in 1963, received the Presidential Medal of Freedom. Some historians cite the Lincoln Memorial performance as the first strategic victory of the modern civil rights movement. http://www.afrovoices.com/anderson.html
http://oldsite.library.upenn.edu/special/gallery/anderson/index.html
    1900 - A massive snowstorm set records from Kansas to New York. 18.7 inches of snow was measured at Topeka, Kansas in 24 hours -- the city's greatest 24-hour snowfall on record. 17.5 inches fell at Springfield, Illinois, 43 inches at Rochester, New York, 60 inches in the Adirondacks, and 31 inches at Northfield, Vermont.
    1901 - Linus Pauling (d. 1994), the American Nobel Prize-winning chemist, was born in Portland, OR.  Also a biochemist, peace activist, author, educator, and husband of American human rights activist Ava Helen Pauling, he published more than 1,200 papers and books, of which about 850 dealt with scientific topics.  New Scientists called him one of the 20 greatest scientists of all time, and as of 2000, he was rated the 16th most important scientist in history. 
    1902 – Birthday of John (Ernst) Steinbeck (d. 1968), one of American's best writers: "The Grapes of Wrath," "Cannery Row."  He was known also for his many short stories and "Travels with Charlie," which generated several television programs. He lived a few blocks away from where I live now, and in the 1940's and 1950's wrote many of his books here.
http://www.steinbeck100.org/
http://www.sjsu.edu/depts/steinbec/chron.html
http://www2.tcu.edu/depts/prs/amwest/pdf/wl0424.pdf
    1902 - Gene Sarazen, golfer, was born Eugenio Saraceni (d. 1999) at Harrison, NY. Sarazen was one of the game's greatest players and in his later years, one of its greatest goodwill ambassadors. The inventor of the sand wedge, Sarazen was also the first to win the modern grand slam (the Masters, US Open, British Open and PGA), although not in the same year. During the 1935 Masters, he hit one of golf's most famous shots, a four-wood for a double eagle on the par-5 fifteenth hole of the final round. The shot enabled him to tie Craig Wood for the lead and defeat him in a playoff. Sarazen's last shot was the traditional ceremonial tee shot to open the 1999 Masters. 
    1904 - James Ferrell (d. 1979), American author, novelist and short story writer, best known for his Studs Lonigan trilogy, at Chicago, IL.
    1906 – Benjamin "Bugsy" Siegel (d. 1947) was born in Brooklyn.  The American gangster who started Las Vegas gambling was known as one of the most "infamous and feared gangsters of his day."  Described as handsome and charismatic, he became one of the first front-page celebrity gangsters. After he took over the construction of the Flamingo Hotel there, he was heavily into mob money for the finances.  After two weeks, the Flamingo's gaming tables were in the red and the entire operation shut down in late January, 1947.  After being granted a second chance, Siegel cracked down and did everything possible to turn the Flamingo into a success by making renovations and obtaining good press. The hotel reopened on March 1, 1947 and began turning a profit.  However, by the time profits began improving, the mob bosses above Siegel were tired of waiting. Although time was running out, at age 41, Siegel had carved out a name for himself in the annals of organized crime and in Las Vegas history.  On the night of June 20, 1947, as Siegel sat with his associate Allen Smiley in girlfriend Virginia Hill's Beverly Hills home reading the newspaper, an unknown assailant fired at him through the window, hitting him many times, including twice in the head.  No one was charged with killing Siegel and the crime remains officially unsolved. The day after Siegel's murder, David Berman and his Las Vegas mob associates walked into the Flamingo and took over operation of the hotel and casino.
    1907 - Birthday of singer Mildred Bailey (d. 1951), Tekoa, WA. Tagged Mr. and Mrs. Swing she led a band with her husband Red Norvo, did solo vocals, and had her own radio show. 
http://www.parabrisas.com/d_baileym.html http://www.mrlucky.com/songbirds/html/oct99/9910_bailey.html
http://www.amazon.com/absolutsearch05/102-1682336-8966565
    1909 - Guitarist Harrison Verrett (d. 1965) born Napoleonville, LA
http://tec.uno.edu/george/Papers/HIST4991/fatsDomino.html
    1912 - Hilton Lee Smith (d. 1983), baseball player, born at Giddings, TX. Smith was a dominant pitcher in the Negro Leagues. He possessed a superb curve ball and was often considered the equal or better of Satchel Page.
    1913 – American playwright, author, screenwriter, Irwin Shaw, born Irwin Gilbert Shamforoff (d. 1984) in The Bronx. He was best known for his book "The Young Lions."
http://www.kirjasto.sci.fi/ishaw.htm
http://www.ibgm.com/stinson/st-prod.htm
    1917 – Former Texas Governor and Secretary of the Treasury John Connally (d. 1993) was born in Floresville, TX.  He was a passenger and was wounded on November 22, 1963 with President Kennedy, the latter falling to the assassins' bullets. 
    1922 - A challenge to the Nineteenth Amendment, allowing women the right to vote, is rebuffed by the Supreme Court in Leser v. Garnett.
    1923 - Guitarist Chuck Wayne (d. 1997) born New York City.
    1923 - Tenor sax player Dexter Gordon (d. 1996), Los Angeles, CA (saw him play many times, often at the jazz house in Half Moon Bay --I believe.)
http://members.tripod.com/~hardbop/dex.html
http://www.amazon.com/exec/obidos/ASIN/0306803615/inktomi-bkasin-20/102-1682336-8966565
http://www.greatmodernpictures.com/pjazz11.htm
http://www.jazzreview.com/articledetails.cfm?ID=143
http://members.aol.com/jaz206/profiles/gordon.html/
    1926 - First jazz concert held at Chicago's Coliseum, sponsored by Okey Records.
http://www.lib.uchicago.edu/e/su/cja/mapkey.html
    1928 - Guitarist Roy Montrell born Raymond Eustis Montrell (d. 1979), New Orleans, LA.
http://www.centrohd.com/biogra/m4/roy_montrell_b.htm
http://www.theiceberg.com/artist.html?artist_id=20395
    1929 - The first movie by a major company for an African-American audience was shown at the Gaiety Theatre, New York City. It was the William Fox Movietone feature "Heats in Dixie," a musical comedy drama of the South featuring 200 entertainers. It was a Paul Sloane production, written and directed by Eugene Walter, with story dialogue by Walter Weems. The featured actor was Stephen "Stepin" Fetchit. The entire cast, with one exception, was African-American.
http://www.cwpost.liunet.edu/cwis/cwp/library/african/movies.htm
    1930 - Birthday of actress Joanne Woodward in Thomasville, GA. Won Academy award for Best Actress, "The Three Faces of Eve" (1957) and nominated for several others. Won several Emmys for her TV work. Perhaps most remembered as the widow of Paul Newman (Newman's Own).
    1932 - Birthday of actress Elizabeth Taylor (d. 2011) in London, England. A complex and headline-grabbing private life and her violet eyes in an exquisite face, often eclipse the fact that she won two Academy Awards for Best Actress: "Butterfield 8" (1960) and "Who's Afraid of Virginia Woolf" (1966). She had been nominated three other times. She received the Presidential Citizens Medal, the Legion of Honor, the Jean Hersholt Humanitarian Award, and a Life Achievement Award from the American Film Institute, who named her seventh on their list of the "Greatest American Screen Legends". Helped form pioneer AIDS-fighting organization Am-Far and was a cosmetic executive. Her mother was actress Sara Sothern.
    1933 – Baltimore Colts Hall of Fame receiver and one of Johnny Unitas' favorite targets, Raymond Berry, was born in Corpus Christi, TX.
    1934 - Consumer advocate Ralph Nader born in Winsted, Connecticut. His claim to fame was his 1965 book, "Unsafe at Any Speed: The Designed-In Dangers of the American Automobile." Today he is an active political candidate for change.
http://www.nader.org/
    1935 - The 7th Academy Awards ceremony was held at the Los Angeles Biltmore Hotel for the films of 1934. Actor/writer Irvin S. Cobb hosted the big show. "It Happened One Night" swept the awards, capturing Oscars for Best Picture, Best Director (Frank Capra), Best Actor (Clark Gable) and Best Actress (Claudette Colbert). A miniature version of Oscar was presented to child star, Shirley Temple "...in grateful recognition of her outstanding contribution to screen entertainment during the year 1934." 
http://www.infoplease.com/ipa/A0147992.html 
    1939 – The Supreme Court ruled that sit-down strikes violate property owners' rights and are therefore illegal.
    1940 - College basketball was televised for the first time as station W2XBS aired the Pittsburgh-Fordham and Georgetown-NYU games from Madison Square Garden in New York.
    1945 - WATSON, WILSON DOUGLAS, Medal of Honor
Rank and organization: Private, U.S. Marine Corps Reserve, 2d Battalion, 9th Marines, 3d Marine Division. Place and date: Iwo Jima, Volcano Islands, 26 and 27 February 1945. Entered service at: Arkansas. Born: 18 February 1921, Tuscumbia, Ala. Citation: For conspicuous gallantry and intrepidity at the risk of his life above and beyond the call of duty as automatic rifleman serving with the 2d Battalion, 9th Marines, 3d Marine Division, during action against enemy Japanese forces on Iwo Jima, Volcano Islands, 26 and 27 February 1945. With his squad abruptly halted by intense fire from enemy fortifications in the high rocky ridges and crags commanding the line of advance, Pvt. Watson boldly rushed 1 pillbox and fired into the embrasure with his weapon, keeping the enemy pinned down single-handedly until he was in a position to hurl in a grenade, and then running to the rear of the emplacement to destroy the retreating Japanese and enable his platoon to take its objective. Again pinned down at the foot of a small hill, he dauntlessly scaled the jagged incline under fierce mortar and machinegun barrages and, with his assistant BAR man, charged the crest of the hill, firing from his hip. Fighting furiously against Japanese troops attacking with grenades and knee mortars from the reverse slope, he stood fearlessly erect in his exposed position to cover the hostile entrenchments and held the hill under savage fire for 15 minutes, killing 60 Japanese before his ammunition was exhausted and his platoon was able to join him. His courageous initiative and valiant fighting spirit against devastating odds were directly responsible for the continued advance of his platoon, and his inspiring leadership throughout this bitterly fought action reflects the highest credit upon Pvt. Watson and the U.S. Naval Service.
    1946 - Top Hits
"Let It Snow" - Vaughn Monroe
"Symphony" - The Freddy Martin Orchestra (vocal: Clyde Rogers)
"I Can't Begin to Tell You" - Bing Crosby with the Carmen Cavallaro Orchestra
"Guitar Polka" - Al Dexter
    1946 - The fourth of the "Road" films, "Road to Utopia," starring Bing Crosby, Bob Hope, Dorothy Lamour and Robert Benchley, opened in New York City. Bing and Bob wound up in Alaska posing as escaped killers in order to locate a lost gold mine. Tunes from the flick: "Put It There, Pal," "Welcome to My Dreams," "Would You?" "Personality," "Sunday, Monday, or Always," "Goodtime Charlie" and "It's Anybody's Spring."
   1948 - The Jeep was to be made by Bantam Motor Company for the US Army.  Bantam owed the patent rights, but they were sued by Willys-Overland for the right of production. Willys-Overland wound up producing the Army vehicle that would come to be known as the Jeep (they actually subbed it out to Ford, who built the most as Willys could not keep up with the demand), but for the record, the patent was owned by the Bantam Motor Company.  The origin of the word "Jeep" has been difficult to verify. The most widely held theory is that the military designation GP (for Government Purposes or General Purpose) was slurred into the word Jeep. The company has had a string of owners in the interim as Willys was sold to Kaiser Motors which was acquired by American Motors which was acquired by Chrysler in 1987, which was acquired by Daimler-Benz, then spun off to Chrysler LLC, now part of Fiat.  http://ourworld.compuserve.com/homepages/Jeep_Man/bantam.htm
http://www.film.queensu.ca/CJ3B/UniversalJeeps.html
    1950 - The twenty-second amendment to the US Constitution was ratified, limiting the presidential term of office to two terms.
    1951 - Singer/politician Lee Atwater (d. 1991) born Atlanta, GA 
http://www.soul-patrol.com/funk/lee_at.htm
    1953 - Scientists James D. Watson and Francis H.C. Crick announced they had discovered the double-helix structure of DNA, the molecule that contains the human genes, at Cambridge University.
    1954 - Top Hits
"Oh! My Pa-Pa" - Eddie Fisher
"Make Love to Me!" - Jo Stafford
"Cross Over the Bridge" - Patti Page
"Wake Up, Irene" - Hank Thompson
    1954 - Doris Day's "Secret Love" hits #1
    1955 - For the first time, the 45 rpm vinyl single begins outselling the previous industry standard 78 rpm record.
    1955 - Neal Schon, vocalist and guitarist with the hard-pop band Journey, was born in Tinker AFB, OK. The group's fourth LP, "Infinity," sold a million copies in 1978. Three years later, "Escape" became Journey's first number-one LP. A single from it, "Open Arms," hit number two on the Billboard chart. Journey is said to be the first rock band to inspire a video game - "Journey - Escape" was in the arcades in late 1982.
http://www.vh1.com/artists/az/schon_neal/bio.jhtml
http://nealschon.com/no-flash/index.html
http://www.classicrockrevisited.com/neal_schon.htm
    1956 - Elvis Presley released "Heartbreak Hotel"
    1956 - Little Richard's first Number One R&B hit, "Slippin' and Slidin'," backed with "Long Tall Sally," is released on Specialty.
    1960 - Smokey Robinson and the Miracles make their first ever TV appearance, singing "Shop Around" on ABC's American Bandstand. 
    1961 - Five months after topping the US charts with "The Twist," Chubby Checker does it again with "Pony Time."
    1962 - Gene Chandler's "Duke of Earl" reached number one on the Billboard Hot 100. The record, released only ten days after Chandler signed with Vee-Jay records in Chicago, remained in the top spot for three weeks.  [true story:  at one of our high school dances, we kept playing "Duke" over and over and over, (no DJs then, just record players!!), everyone dancing and having a great time.  Our principal, tired of hearing the same record, pulled it.  Dance ended about 15 minutes later, maybe 10 pm.]
    1962 - Top Hits
"Duke of Earl" - Gene Chandler
"The Wanderer" - Dion
"Norman" - Sue Thompson
"Walk on By" - Leroy Van Dyke
    1963 - The New York Yankees' Mickey Mantle signed a baseball contract worth $100,000, a far cry from his 1949 contract which Mantle had signed for $1,100. With this, he became the highest-paid player of his time.  Mantle has hit some of the longest HRs in Major League history.  In April of 1953, Mantle, batting right-handed in Griffith Stadium, in Washington, DC, hit a long home run off Chuck Stobbs of the Senators, over the 460-foot sign, out of the stadium, with the ball flying an estimated 565 feet. On September 10, 1960, he hit a ball left-handed that cleared the right-field roof at Tiger Stadium in Detroit and, based on where it was found, was estimated years later by historian Mark Gallagher to have traveled 643 feet.  In 1962, Mantle appeared in the movie "That Touch of Mink." In 1995, Mickey Mantle died in Dallas, Texas.
    1966 - Ladies Figure Skating Championship in Davos won by Peggy Fleming of US. She now lives in Los Gatos, California, and she and her husband produce and sell wine.
http://sportsmed.starwave.com/i/classic/bkgd2.gif
    1967 - San Francisco Police raided two Digger houses: 848 Clayton and 1775 Haight. The next day, a demonstration takes place at Park Station protesting the raids and police harassment, especially directed toward Patrolman Arthur Gerrans. Lt. John Curran estimated that 40 people stayed at each apartment on a nightly basis. 
http://www.wolfgangsvault.com/dt/the-diggers-premium-vintage-print/GAP0073-VP.html
    1969 - A record snowstorm in Maine came to an end. Two to four feet of snow buried southern and central Maine, with a state record of 57 inches reported at West Forks. Drifts covered many single-story homes, and the weight of the snow collapsed many roofs. Two to four feet of snow also buried northeastern Vermont and northeastern Massachusetts. In New Hampshire, Mount Washington reported 97.8 inches of snow, a record storm total for New England.
    1970 - Top Hits
"Thank You (Falettinme Be Mice Elf Agin)/Everybody is a Star" - Sly & The Family Stone
"Hey There Lonely Girl" - Eddie Holman
"Bridge Over Troubled Water" - Simon & Garfunkel
"It's Just a Matter of Time" - Sonny James
    1970 - Simon and Garfunkel received a gold record for the single, "Bridge Over Troubled Water." The duo was so impressed with their deserved achievement that they played the gold disc on their stereo. But they heard Mitch Miller's "Bridge on the River Kwai" instead, and on the same Columbia label they recorded for! Amazing but weird, huh?  The song became their biggest hit single and it is often considered their signature. It was a number one hit on the Billboard Hot 100 for six weeks and it also topped the charts in the UK, Canada, France and New Zealand. It was a top five hit in eight other countries as well, eventually selling over six million copies worldwide, making it among the best-selling singles. It became one of the most performed songs of the twentieth century, with over 50 artists covering the song. It was ranked number 48 on Rolling Stones's 500 Greatest Songs of All Time. 
    1971 - Five months after her death, Janis Joplin began a nine-week stay at the top of the Billboard Hot 200 album chart with "Pearl." 
    1972 - Unseasonably mild weather prevailed throughout the central US. Temperatures soared to 83 degrees in Kansas City, Missouri, setting an all-time high record for the month of February.
    1972 - President Richard M. Nixon and Chinese Premier Chou En-lai issued the Shanghai Communique at the conclusion of Nixon's historic visit to China, a step toward the eventual normalization of relations between the two countries.
    1973 - Baseball star Dick 'Don't Call Me Richie' Allen signed a three-year pact with the Chicago White Sox for a reported $675,000 after leaving the Philadelphia Phillies.
    1973 - 200 members of the American Indian Movement, led by Russell Means and Dennis Banks, occupied Wounded Knee, SD, a town on the Pine Ridge Indian Reservation. Their demands included a review of treaties between the federal government and indigenous peoples, a Senate investigation into the treatment of Native Americans, and free elections of tribal leaders. The occupation ended on May 8 when the group surrendered to federal marshals. Gunfights during the siege killed one marshal and two protesters. Wounded Knee was the site of a massacre in December, 1890 when Army troops machine-gunned 200 Sioux men, women, and children.
    1977 - Center Stan Mikita of the Chicago Blackhawks, scored the 500th goal of his career in Chicago's 4-3 loss to the Vancouver Canucks. Mikita finished his career with 541 goals and entered the Hockey Hall of Fame in 1983.
    1978 - Top Hits
"Stayin' Alive" - Bee Gees
"(Love Is) Thicker Than Water" - Andy Gibb
"Just the Way You Are" - Billy Joel
"Don't Break the Heart that Loves You" - Margo Smith.
    1980 - The 22nd Annual Grammy Award winners for 1979 are announced. The Doobie Brothers' "What a Fool Believes" wins both Record and Song of the Year. Billy Joel's "52nd Street" wins both Album of the Year and Best Male Pop Vocal Performance.
    1981 - Paul McCartney and Stevie Wonder recorded "Ebony and Ivory", which will top both the Billboard Pop chart and the Adult Contemporary chart during a 15-week run.
    1982 - Earl "Square Eyes" Anthony becomes first pro bowler to win more than $1 million. Anthony, voted "Bowler of the Millennium" later falls down stairs in his retirement and dies August 14, 2001 as a result.
http://www.hickoksports.com/biograph/anthonye.shtml
http://www.usatoday.com/sports/bowling/2001-08-14-anthony-obit.htm
    1984 - A severe winter storm, which began on the 26th, spread blizzard conditions across Missouri, Illinois, and Indiana. 24 inches of snow fell in the Vichy-Rolla area in Missouri. 22 inches was reported in southern Illinois. Winds frequently gusted to 40 and 50 mph. Interstate 65, which connects Indianapolis with Chicago, was impassable for several days due to extensive drifting of the snow. Thunderstorms were reported which added to the heavy snow amounts.
    1986 - Van Halen released "Why Can't This Be Love," their first single since Sammy Hagar replaced David Lee Roth as lead singer. It would rise to number three on the Billboard chart.
    1986 - Top Hits
"How Will I Know" - Whitney Houston
"Kyrie" - Mr. Mister
"Sara" - Starship
"There's No Stopping Your Heart" - Marie Osmond
    1986 – The Senate allowed its debates to be televised on a trial basis.
    1987 - Former White House Chief of Staff Donald Regan resigns after the Tower Commission report gives him responsibility for the Iran-Contra affair to trade guns for hostages with money going to the Nicaraguan Contras.
    1988 - Debi Thomas, figure skater, becomes first African-American to win a medal at the Winter Olympics. After her Olympic career, she toured for several years then returned to school. Thomas completed her education to become a physician, and today is a practicing orthopedic surgeon.  
http://womenshistory.about.com/library/bio/blbio_debi_thomas.htm
http://www.thegrandstandinc.com/pages/9675.htm
http://espn.go.com/skating/news/2000/0209/345701.html
    1988 - George Michael reaches number one in the US for the second time in his solo career with "Father Figure." He would go on to have a total of six after scoring three chart toppers with Andrew Ridgeley in Wham!    1991 - James Brown was paroled in Columbia, South Carolina after serving 15 months of a six-year-term for leading police on a chase through South Carolina and Georgia. He performed at the Oakland Coliseum at age 71 and got rave reviews from all the newspapers. 
    1992 - Tiger Woods, 16, becomes youngest PGA golfer in 35 years.
http://www.tigerwoods.com/images/1.gif
http://ps1.sportsline.com/u/golf/open97/tiger/images/tilematch.jpg
http://world.std.com/~rgu/tigerwoods/tigerwoods.faq
    1993 - Whitney Houston's "I Will Always Love You" replaces Boyz II Men's 1992 hit "End Of The Road" as the longest running Billboard chart topper when it stays #1 for its 14th consecutive week. 
    1993 - A gun battle erupted near Waco, Texas, when Bureau of Alcohol, Tobacco and Firearms agents tried to serve warrants on the Branch Davidians; four agents and six Davidians were killed as a 51-day standoff began.
    1995 - Canadian singer Celine Dion made British chart history by becoming the first artist in more than 30 years to have both the number-one album and single for five straight weeks. Dion topped the singles chart with "Think Twice" and the album chart with "The Color of My Love." The last time that happened for five consecutive weeks was in 1964 with "I Feel Fine" and "Beatles for Sale."
http://www.celineonline.com/
    2004 - The initial version of the John Jay Report is released with details about the sexual abuse in the American Catholic Church.
    2006 - African Burial Ground National Monument Established by President George W. Bush, who signed a proclamation declaring a seven-acre plot at the corners of Duane and Elk Streets in Lower Manhattan, New York, to be a national monument. From the 1690s to the 1790s, this land served as a cemetery for both free and enslaved Africans and is believed to be the resting place of more than 15,000 people. 
    2011 - Academy Awards held at Kodak Theatre. Best Picture, "The King's Speech;" Best Animated Film, "Toy Story 3;" Best Actor in a Leading Role, Colin Firth, "The King's Speech;" Best Actress in a Leading Role, Natalie Portman," Black Swan; Best Actor in a Supporting Role, Christian Bale," The Fighter;" Best Actress in a Supporting Role, Melissa Leo, "The Fighter; Best Director, Tom Hooper, "The King's Speech;" Best Writer, Original Screenplay, David Seidler, "The King's Speech;" Adapted Screenplay, Aaron Sorkin, "The Social Network;" Cinematography, Wally Pfister, "Inception;" Music, "We Belong Together" from Toy Story 3: Music and Lyric by Randy Newman. 
    2011 - Resolution 1970 is adopted by the U.N. Security Council.  The resolution imposes sanctions on the regime of Muammar al-Gaddafi.
    2013 – A neuroscientist at Duke University announced that he has successfully connected the brains of two rats in such a way they now share information.
    2014 - Food and Drug Administration proposed to revise food labels by providing realistic serving sizes, emphasizing calories and sugar amounts, and breaking down fat listings into 'good' and 'bad' fats.
    2014 - GE is focusing on development of wind power in Japan, seeing an opportunity for the nation to expand its renewable energy portfolio after Fukushima.  GE has designed a wind turbine capable of weathering the country's distinct weather challenges
-------------------------------------------------------------

SuDoku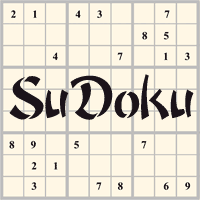 The object is to insert the numbers in the boxes to satisfy only one condition: each row, column and 3x3 box must contain the digits 1 through 9 exactly once. What could be simpler?
--------------------------------------------------------------

Daily Puzzle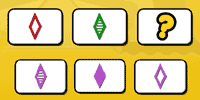 How to play:
http://www.setgame.com/set/puzzle_frame.htm
Refresh for current date:
http://www.setgame.com/set/puzzle_frame.htm
--------------------------------------------------------------


http://www.gasbuddy.com/
http://www.gasbuddy.com/GB_Map_Gas_Prices.aspx
http://www.gasbuddy.com/GB_Mobile_Instructions.aspx
--------------------------------------------------------------

Weather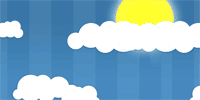 See USA map, click to specific area, no commercials
--------------------------------------------------------------

Traffic Live---
Real Time Traffic Information
You can save up to 20 different routes and check them out with one click,
or type in a new route to learn the traffic live
--------------------------------
Wordle
https://www.powerlanguage.co.uk/wordle/

How to Play
https://www.today.com/popculture/popculture/wordle-know-popular-online-word-game-rcna11056