Equipment Leasing
Senior Funding Manager
Portsmouth, NH
If you have a minimum of 4 years experience in Credit and Funding in the Leasing industry we'd like to speak with you. For more information, please contact Rick at rhenderson@directcapital.com

Friday, January 6, 2006
Headlines---
Hy Bren passes Away
Classified Ads--Sales Manager
AG's NorVergence Response:
48.2% Take Settlement
Cartoon----
Super Broker List-Up-Date
Leasing Assoc. Spring Conferences
Classified Ads---Help Wanted
Letters-We get E-mail
Mayer now Nat. Sales Dir.
AmSouth gets Forbes Award
Nat. Penn Leasing names new Sales Mgr.
News Briefs----
You May Have Missed---
California Nuts Briefs---
"Gimme that Wine"
Calendar Events
Top Event in History Today
This Day in American History
American Football Poem---USC
######## surrounding the article denotes it is a "press release"
Hy Bren passes away
ELTnews
"In late December, Herman (Hy) Bren passed away. Hy was the primary person within Matsco that initiated the Company's entry into the dental market in 1989 and its ultimate national expansion during the early 90's.
"He was an inspiring leader and teacher to many of Matsco's sales personnel over the years and helped establish the "consultative selling approach" that has become a trademark of Matsco. He will be missed not only by the many people within Matsco but also by the numerous dentists that he helped over the years in providing them capital to start their dental practices."
Marin Independent Obituary:
"Hy Bren Passed away with dignity, after a long and brave battle with cancer on Friday, December 16th, 2005. Originally from New York, Hy relocated to Marin County in 1969. Mr. Bren was instrumental in developing a financial institution that focused on the dental Market. Known by all for his kind and gentle nature, graciousness and sense of humor, Hy touched the hearts of all who knew him. He treated all people equally and respected everyone he met. An avid golfer, his second home was the Richmond Country Club and he enjoyed playing golf throughout the world. Hy is survived by his adoring wife Wendy, loving sister Beverly Gans, son Joel Bren, daughter Fern Bren-Cardali, daughter-in-law Ellen Bren, son-in-law Richard Cardali, grandchildren Max, Dana and Michael, and a host of nieces, nephews, friends and family who will miss him dearly. A family service was held on Monday, December 19th, 2005, at Sinai Memorial Chapel, San Francisco. A celebration of his life will be held this January at a date to be determined, for his many friends, associates and admiring fans he leaves behind. In lieu of flowers, please consider making a donation to Hospice of Marin, 17 East Sir Francis Drake Blvd., Larkspur, CA 94939.
Published in the Marin Independent Journal from 12/20/2005 - 12/21/2005. "
---
Memories of Hy. The last time I saw him was at a United Association of Equipment Leasing Regional Meeting in June, 2003, in Sausalito, California, and Hy was doing "consulting" for Warren Capital, Novato, California:
"Warren Capital had about seven of their crew in attendance, including Hy Bren. When I said he "retired," I meant he was "semi-retired." Matsco gave him a very big going away party, but how could Hy miss out going to an office near where he lived, and staying involved in medical sales. He had run it for Interlease, SHW Capital, his own company, and then at Matsco with his super sales wife. Greater Bay Bank bought Matsco and they have rules about the age of retirement, but Hy doesn't have those and Clay Stevens is lucky to have him as a "consultant," even if "part-time." Now if he can get Hy's wife involved, Clay can be the one to retire."
I first met him when he and Don Smith started Interlease, across the street from Perry's on Union Street, San Francisco. They hired Bob Jacobsen, who brought them more to the forefront. Hy always specialized in medical, especially dental, working for with Security National in Walnut Creek, California, from Bob Cragin, now retired.
In the early days, we had lunch often, on his way to the nudist colony off Highway 17. When I started going direct, he didn't want to have anything to do with me, especially when I started discounting deals with Bob Cragin.
I always considered him a great guy, and I am sorry he is no longer with us.
Kit Menkin
--------------------------------------------------------------

Classified Ads--Sales Manager
Atlanta, GA
30 years in transportation Finance with strong management/ sales background. Represented company on national & region markets. Started two successful operations- produce profits and growth.
Email: pml@mindspring.com
Austin, TX
Seeking Sales/Sales Manager role with a DIRECT LENDER. Medical, IT, Government. Can travel.
Email: tfmsinc@yahoo.com
Chicago, IL.
Successful sales manager has 15 years experience with captives and independents. Expertise in re-energizing existing sales teams and territories, also building teams from scratch. True Team Leader looking for new challenge.
email: Murph5553@aol.com
Chicago, IL
Senior sales manager seeks Chicago based sales management role with growing, creative, customer focused lessor. Extensive experience/documented results in all aspects of information technology leasing.
Email: belanger@dataflo.net
Dallas/Fort Worth, TX.
Domestic-int'l exp. Small to middle ticket. 24 yrs with Fortune 500 firms(2). Consistently achieves margin/ volume goals.
Email: dptr7300@sbcglobal.net
Marlton, NJ
25 years exper. Promoted to sales manager after attaining highest percentage of quota for 2 years. Increased business by 50% over two years as sales manager.
Email: Sjgaul@aol.com
New York, NY
I have over 25 years owning an independent leasing company that specialized in truck leasing. Tow trucks, Limos, ambulances, tractors, etc..
Email: rfleisher@rsrcapital.com
Pennsauken, NJ.
17 Years Leasing in all capacities from CSR and Collections to National Sales Management and Vice President Vendor Development. Exceptional People Skills. Many industry references.
email: cherfurth1@aol.com
Portland, OR.
18+ yrs w/bank leasing company. Supervised 14- 20 sales people. Willing to relocate for the proper position.
Email: pthygeson@netscape.net
Scottsdale , AZ
Have successfully built or rebuilt 3 national sales forces in 3 different industry niches. Strong credit and operations background compliment overall experience. Strong industry references.
Email: azlessor@cox.net
For a full listing of all "job wanted" ads, please go to:
http://216.66.242.252/AL/LeasingNews/JobPostings.htm
To place a free "job wanted" ad, please go to:
http://216.66.242.252/AL/LeasingNews/PostingForm.asp
--------------------------------------------------------------

AG's NorVergence Response: 48.2% Take Settlement
by Christopher Menkin
685 out of 10,629 NorVergence leasing customers want their day in court.
When NorVergence Corporation filed for bankruptcy protection in Newark, New Jersey on June 30, 2004, it was claimed 11,000 lessee would be "cut off" from their telephone carriers and the debt left behind would be over $200 million dollars. What was not said was the "service" was buried in NorVergence "Equipment Rental Agreements," which 47 leasing companies purchased and claimed the lessees had to continue to make payments because of "hell and high-water" provisions in the contract, whether the equipment worked or not, the leasing companies had to pay.
A major hue and cry started on the world wide web with blogs, listserves, web sites, and then class action suits, followed by 28 attorney general offices and the District of Columbia who took the leasing companies to task, eventually gaining $28.45 million they claimed to be owed by 1,371 NorVergence customers. All the lessee had to do was agree to the settlement, often 80% to 90% on the contract, including other costs incurred such as personal property tax, insurance, and late fees.
Despite all the hoopla, press releases from attorney generals running for re-election, or higher office, such as Eliot Spitzer in New York, their offices have evidently not followed up, and more importantly, do not know how many of the NorVergence lessee's in their state accepted the settlements.
"We do not have data yet from all leasing companies, but the data we have received indicates about a 50% acceptance rate (48.2%)." said Melissa A.Merz, Illinois Attorney General Press Room, representing
Attorney General Lisa Madigan.
Illinois Attorney General Lisa Madigan
For well over 45 days Leasing News was calling the large dollar settlement attorney general's press rooms to find the results of the NorVergence settlements offered. Some were call every day for weeks. Some were called every other day. We have the telephone bill records to prove this statement. Leasing News even caught some in during the last week of the year. Ms. Merz was the first to respond, on January 4th , 2006.
To date we have not heard from Paul Larrabee, New York State Attorney General's Office, 518-473-5525 (Buffalo, New York, as the main office said he was the person in charge;) In New Jersey, Jeff Williams, 973-504-6323, who made many promises to get back with the information (He said he read the articles in the Star-Ledger and knew about NorVergence and the troubles in his state ). Sarah Nathan, 617-727-2543 in the Massachusetts's attorney general's press office said at least a dozen times she would get back to Leasing News
(originally, I thought if this were the New York Times, certainly she would respond by the afternoon, and soon this trade publication felt like Charlie Brown with Lucy and her foot ball.)
Our main contact since July 2004 was the Massachusetts's AG lead attorney Karlen Reed, who was always helpful. She also responded after hours. She took time to explain things in non-lawyer language. She was also involved in the coordination with the coordination of 28 attorneys general Offices and District of Columbia. Some time last year she was assigned other cases and told us she had no knowledge the status of the settlements. In our last attempt to reach her, we learned she joined the private sector. No one seemed to know in the Massachusetts's press office (or care) about the large dollar settlements or those who had made complaints.
In the meantime, two web blogs have former NorVergence lessee shouting they will never give up. Often Leasing News quoted their defiance in not making lease payments, "Send the word out, we are coming for the rest of the LC's now!
It is true the NorVergence scandal is off the headlines, perhaps even considered old news. And those leasing companies who had agreed to 80% to 90% of the contract, insurance, personal property tax be credited obviously did not offer enough.
Professional Collectors thought it outrageous the settlements of GE, CIT, US Bancorp, and Wells Fargo.
Leasing attorneys also called it a "political decision."
Other leasing companies said these large financial institutions had so much cash, it was an easy write off for them.
The great majority of the 11,000 NorVergence lessees said, "Never!"
NY Ag Eliot Spitzer
In New York Attorney General Spitzer's last press release on the subject he announced he announced a total of 711 NorVergence customers from New York receiving a potential of over $16 million in relief, with that latest four agreements, BB&T Leasing Company, Interchange Bank, R-G Crown Bank (d/b/a Crown Bank Leasing), and National Penn Leasing Company, will forgive $2.8 million (90% of the balances on outstanding leases) in payments due from 111 New York customers, who signed long-term contracts with NorVergence.
The list of those leasing companies who have not settled in New York State:
Alfa Finance
Celtic Bank
Dolphin Capital
IFC Credit
Insight Finance Group
Liberty Bank
National City Commercial
Partner's Equity
Popular Leasing
Preferred Capital
Sterling Bank
Studebaker-Worthington
http://www.leasingnews.org/Conscious-Top%20Stories/Novergence_127.htm
Those that settled made certain agreements, and for example sake, let's take Wells Fargo (WFFL) (their settlement dated May 20,2005):
"WFFL shall fully credit each Participating Customer for any payments it has made pursuant to the Rental Agreement after July 31, 2004, including but not limited to monthly payments and charges of insurance, late fees, and taxes.
. The Participating Customer shall either elect to:
. Make a lump sum payment of the entire settlement Balance; or
. If the Settlement Balance is less than $5,000, pay the Settlement Balance in up to twelve (12) equal monthly "
As important, they had:
"23. a "The thirty-five(35) day opportunity to elect to participate in the settlement described herein in exchange for a release of all claims against WFFL relating to NorVergence...
"Within sixty days of the effective date, the attorney general is to be informed of the letters sent, providing a list of those whose letter were undeliverable (after making reasonable attempts for correct or new addresses) and an accounting of the Participating Customers, including the Participating Customers' Settlement Balances and payment schedules elected and agreed upon...
"There are provisions that the lessors are to report every six months until all are resolved according to the agreement."
Here are copies of the Wells Fargo, USB, and CIT settlements:
http://leasingnews.org/PDF/Wells%20Fargo%20AVC%205-26-05.pdf
http://leasingnews.org/PDF/USB%20AVC%20Final%205-26-05.pdf
http://leasingnews.org/PDF/CIT%20AVC%205-26-05.pdf
July 1,2005 settlements should have been made to the lessor, and September 1,2005 reports back to the attorney general's offices. Here it is January, 2006, and Illinois is the only one able to produce records and state 48.2% accepted the settlement offered.
Allegedly 1,521 NorVergence lessees to date have been offered settlements, out of an original estimated 12,000. This does not include the FTC win of $47 million dollars of "uncommitted" signed leases, with claims against the receivables, assets, held by the NorVergence Corporation in bankruptcy and claimed by several leasing companies as "additional collateral" for their defaulted leases. No counts of leases were given, according to Leasing News Research, and it should be noted the 12,000 leases was given to the Bankruptcy judge from the officers of the NorVergence Corporation at the time of filing. It also should be noted there is a 1450 member class action suit. The remainders of the alleged 12,000 leases appear to be in individual litigation with the first issue "venue," which is being overturned in most court districts.
If Illinois's records are indicative, less than 50% agreed to the settlements offered by the attorney general's offices. No wonder they don't want to write a press release about it, or divulge the information.
685 out of 10,629 NorVergence leasing customers want their day in court.
Federal Trade Commission Senior Attorney Randall Brook has been on vacation in France ( for the Christmas holidays.) Wait until he hears this news.
--------------------------------------------------------------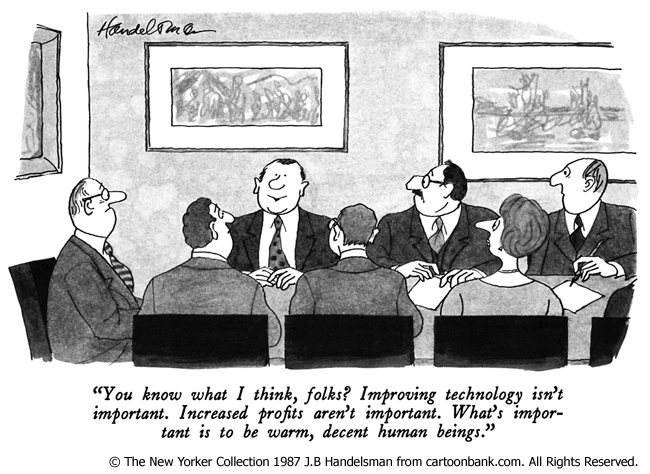 --------------------------------------------------------------

Super Broker List-Up-Date
( for "Funder," please click here
for funders specializing in "Story Credits, " please click here
for "Broker/Lessor," click here )
There is no advertising fee or charge for a listing. They are "free." Leasing News makes no endorsement of any of the companies listed, except they have qualified to be on this specific list.
These companies basically function as a "broker," meaning most of their transactions are sent to other leasing companies or funders. The great majority of their transactions are on a "non-recourse" basis. They may have a "warehouse" line for "housing" a lease transaction or making payments in advance, or building a portfolio to sell, and they also may "keep" leases for their own "in house" portfolio. They are classified as a "Super Broker" because the great majority do not directly "service" accounts, but "sell" the transaction to another. Their intention it not to act as a "funder," although they may present themselves as one, but to "sell" to another.
An additional description: the majority of their business comes from others, who are acting as a "broker." These "deals" may come from an independent, a "company," or even a "lessor" or "funder."
Most are very experienced in the leasing industry and well-known.
In relation to the rest of the industry categories, this is the smallest. You will only find the "elite" listed here. To date, Leasing News has turned down eight who have requested to be listed due to not having a "satisfactory" Better Business Bureau report (this does not include those listed on the Leasing News Bulletin Board Complaint who have not applied to date.)
It is Leasing News experience that most "advance rentals" or "deposits" have been kept primarily by those acting as "super brokers," particularly with "tougher" credits or equipment situations.
Their source of business is varied, meaning both new and experienced brokers will come to them because they may not have the "volume" for the source the "super broker" may have; they may be have sufficent years in the leasing business to qualify for many sources: they may be looking for a better rate than their regular sources, or the transaction was originated by another broker and they need to acknowledge that the transaction comes from another broker, called "sub broker," in the trade (most funders will not accept business from that has been "re-brokered." ." As important, the sender may not have a regular source for the specific transaction they want to place, such as a young privately held company wanted the lease as "corporate only." Both parties also realize the sender may "go direct" or grow to that point or utilize the "Super Broker" as a consultant for new sources.
Most important, the transactions may come from a lessor that wants to satisfy their client, and they have a "minimum" that the transaction does not meet; or perhaps their client is to the maximum amount of exposure for them.
For whatever reason, they come to a "super broker" to place the deal on their behalf.
In the question of sub-broker business, we take for granted that the "super broker" not only has a written agreement with the sub-broker but informs the lessor when submitting an application it has come from a sub-broker. A violation of this will have the company removed from the list.
In addition to the above qualifications, the "Super Broker" must have a "clean" Better Business Bureau rating, no Leasing News Bulletin Board complaints or a poor record, and must belong to a national leasing association, as we view this that they are professional and abide by their association standards and code of ethics.
We also will be verifying warehouse lines or "lessor" lines with their bankers (as done with those on the Story Credit List.)
Leasing News reserves the right not to list any company it believes does not meet the qualifications as stated above.
For those who want to be listed on this form, please fill out Super "Broker/Lessors" Form
and fax to 408-374-3843.
A -Requires Broker be Licensed | B -Sub-Broker Program | C -Warehouse Line | D -Also a Funder
Rank

Name
In Business Since
Contact
Website
Leasing Association

Employees

Geo
Area

Dollar
Amount

Broker Qualify

A

B

C

D

1

4

Nationwide

$25,000 min., with no max.

"Ap only" program $25,000 - $75,000

Yes

N

Y

2

15

National

Application Only $5,000 - $100,000, Commercial $50,000 - $500,000

N

N

Y

Y

3

2

Nationwide

$20,000 to $2MM

N/R

*

*

*

*

4

18

Nationwide

N/R

N/A

*

*

*

*

5

Wildwood Financial Group, LTD

(basically a school, training company)

1995

Bob Baker, CLP

Baker@WildwoodFinancial.com

N/R

NAELB & UAEL (C)

4

Nationwide

$5,000 - $500,000

N/A

*

*

*

*
(A) BSB Leasing, Inc has been providing syndication services for brokers nationwide since 1982 and have been funding business directly since 2002 through BSB Direct Finance, LLC. We offer Brokers a complete internet solution for credit submission and tracking and document preparation.
(B) One World only represents its members, primarily with funding sources and also provides other resources. One World Leasing, Inc. (OneWorld) is a business cooperative created to help independent equipment leasing and finance companies further their common interests and to obtain greater marketing strenght and funding power in the industry. The current members are "broker/lessors who they service exclusively."
(C) Wildwood Financial Group, Ltd. "By technical definition Wildwood is a super broker. But only because we act as a middle man for our graduates. It is very important to understand we only do this for their first 2 or 3 deals as part of their suppor. More importantly, we do not get any of the income, NONE. Helping them through their first few deals is part of what they paid $34,950 for. This is one of the reasons funders like Net Bank allow us to send in deals from our graduates when normally they do not allow super broker deals. Also, we only submit transactions from Wildwood graduates. No exceptions. My concern is Wildwood is a training company, period. I do not want the wrong impression in that we do not accept or submitions transactions from any broker that is not a Wildwood graduate."
Bob Baker
(D) Affiliated Investment Group, Inc. is the proud continuation of over 20 years of serving the broker community. We are a balance sheet, cash flow, credit lender. The primary question on every transaction is "what is the likelihood of being paid back". Our motto is "any equipment, for any Lessee, anywhere in the country". Also known as "The Flexible Funding Source" as we look at a deal with the philosophy of "what's right" about it "how can we make it work". We have significant sources of funds from A to C+ credits.
--------------------------------------------------------------

Leasing Association Conferences --- Spring 2006
Eastern Association of Equipment Lessors
March 26-29
Spring Conference
Hilton Marco Island Beach Resort
Marco Island, FL
--------------------------------------------------------------------
National Association of Equipment Leasing Brokers
April 20-22
2006 Annual Conference
Hilton Minneapolis
Minneapolis, MN
------------------------------------------------------------------------------
Equipment Leasing Association
April 23-25
Large Ticket Conference
Hyatt Regency Grand Cypress
Orlando, FL
---------------------------------------------------------------------------
Association for Governmental Leasing & Finance
May 4-5
25th Annual Spring Conference
Omni Hotel Chicago
Chicago, Illinois
Room Rate $199.00
-----------------------------------------------------------------------------
United Association of Equipment Leasing
May 4-7
Spring Conference
Laguna Cliffs Mariott
Hotel and Spa
Dana Point, California
-----------------------------------------------------------------------------
National Vehicle Leasing Association
June 7-10
Annual Conference and Exposition
Gaylord Texan Resort & Convention Center
Grapvince, Texas
----------------------------------------------------------------------------
Equipment Leasing Association
45th Annual Convention
October 22-24
JW Marriott Desert Springs Resort & Spa
Palm Desert, CA
--------------------------------------------------------------

Classified Ads---Help Wanted
Equipment Finance & Leasing Representative

Job opening in New England
In this position, you will develop and maintain relationships with lease brokers, leasing companies, equipment vendors and direct lessees throughout New England. Must be knowledgeable in indirect/third party transactions ranging from $15K and up and have in-market experience. Please apply on-line at www.mandtbank.com and view posting 5245.
At M&T Bank, we provide an exciting and challenging work environment where performance and innovative thinking are encouraged and rewarded at every level.
With over 700 branches, your career can travel as far as you want to take it!



Job opening in
Baltimore/Virginia Region
In this position, you will develop and maintain relationships with lease brokers, leasing companies, equipment vendors and direct lessees throughout Baltimore/Virginia Region. Must be knowledgeable in indirect/third party transactions ranging from $15K and up and have in-market experience. Please apply on-line at www.mandtbank.com and view posting 5245
At M&T Bank, we provide an exciting and challenging work environment where performance and innovative thinking are encouraged and rewarded at every level.
With over 700 branches, your career can travel as far as you want to take it!



Sales Professionals :
Outstanding opportunities for Equipment Finance Leasing professionals with middle market leasing sales backgrounds, an existing or established book of business, and at least 2 plus years experience. Fast paced environment. NYC, Long Island, Westchester and National areas available. Lease teams welcome.
Sales Manager :
Seeking a top NYC based sales manager to become part of an excellent executive team. The job would include recruiting salespeople and supervising up to 20.
Credit Analysts :
Seeking Credit Analysts with at least 2-4 years experience. NYC location
EOE
E-Mail : sdibella@icbny.com

Senior Funding Manager

Equipment Leasing
Senior Funding Manager
Portsmouth, NH
If you have a minimum of 4 years experience in Credit and Funding in the Leasing industry we'd like to speak with you. For more information, please contact Rick at rhenderson@directcapital.com

---------------------------------------------------------------

Letters-We get E-mail
(We do not print any signed e-mails without the permission of the sender. These people have given us permission to quote them as they sent us an email. editor )
Free Version InfoAnalysis
Thanks for listing the free pre-tax version of InfoAnalysis that is available for download on our web site in your list of online financial calculators from today's newsletter:
Unfortunately, the link you have on your web site goes to a non-existent page. The current link for downloading the software is this:
http://www.idsgrp.com./lease_portfolio_solutions/infoanalysis/pre_tax_version.asp
Please update the link on your web page when you have a chance.
Thanks!
-Howard
(The site has been up-dated and the link above added.
-----
(Katrinia hurricane victim hit twice with promise of lease of equipment to help out people hit by the hurricane in New Orleans.)
Want to say Happy Holidays to you and yours.
I am the one you help with ********. What a joke. Hit by Katrina and taken by *******! Ha Thank God there are still people like yourself in this world. At a rough time-- ******* took advantage.
Please notify me of some good people to deal with I am still in the market to rent or lease a couple of trucks. I am still trying to get this business back to par. Katrina was a mess!!! Thanks a million,
Beverly Shultz
B & E Towing Co
Marrero,La
betowinginc@bellsouth.net
(Leasing News sent her the "Story Credit list." editor)
Comments or Questions= I just wanted to let you know that for as long as you've been putting your newsletter out, I have been reading it! I've been in the leasing industry for 19 years, starting with MasterLease, then Advanta, Marlin Leasing, and am now with Royal Bank America Leasing! Just wanted to let all my associates over the years, thank you for your business, and I look forward to continuing to work with all of you! (I can be reached at my home office (610)469-3243) Happy Holidays to all! -
Alison-
Name = Alison Tincher
Email =atincher@comcast.net
---
Thank for all your efforts on behalf of the people of our industry. As the new approaches I realize that I will have spent 28 years in leasing (all in technology equipment leasing)...and part of the joy of your leasing news emails is keeping up with all of the other companies in our industry. We have seen many changes over the years...I have been part of some of them. We continue to mature and grow as an industry, but I also notice we adapt to our changing surroundings as good as, if not better than a lot of industries.
Keep up the good work. My wish for you and your family is a happy, healthy and prosperous New Year, and that gentle hand of God will keep your son from all physical and spiritual harm...returning him to you and your family safely....soon.
Best regards,
Bob
--
Robert A. Chlebowski
President
CAPITAL, TECHNOLOGY & LEASING, LLC.
636-458-0333 phone
636-458-5111 fax
mailto: rchlebowski@captechleasing.com
Visit us at http://www.captechleasing.com
----
Dear Kit and Staff,
Thanks for a wonderful year of Leasing News. Keep up the good work! My best wishes to all for a Happy, Healthy and Prosperous New Year.
Sincerely,
Barbara Spangler
Barbara A. Spangler
Governmental Services Officer
Marquette Bank - Corporate Center
10000 W. 151st. St.
Orland Park, IL 60462
Phone: 708-364-9036 or Ext. 5036
Fax: 708-226-9343
BSpangler@emarquettebank.com
### Press Release ###########################

Leasing Partners Capital Inc. appoints National Sales Director
WAYNE, NJ., January 5 - Leasing Partners Capital Inc., a leading equipment and technology leasing company today announced the appointment of Robert T. Mayer as National Sales Director.
Mayer, an MBA with over 20 years of successful sales and sales management experience at a fortune 100 corporation, will lead the firms nationwide field sales organization comprised of leasing professionals in 20 locations across the U.S.
Most recently Mayer led and directed Vendor program development and management for the firm, and will continue in this role, as well as directing the sales team.
"I'm pleased to have the opportunity to put my many years of sales leadership experience to work at this dynamic, growing company. The leasing business is showing strong signs of growth, and Leasing Partners has put together a team of field sales professionals that is unbeatable in the industry." says Mayer.
"Rob managed to drive a 43% growth in vendor lease transactions in 2005. He was instrumental in partnership with our field team in landing several new large vendor relationships that will significantly grow our business in 2006". Says Duane E. Rouba, Managing Partner, Leasing Partners Capital Inc. Rouba goes on to say, "Mayer has proven his leadership ability and is poised to take the Leasing Partners field team to the next level."
About Leasing Partners Capital Inc.
Leasing Partners Capital Inc. is a leading equipment and technology leasing company based in Northern New Jersey. The company operates 20 field offices throughout the United States.
Leasing Partners Capital has been offering financial and operating lease products to businesses and vendors in the Commercial, and Government Market sectors for more than 20 years.
The firm is known as a leader in the vendor leasing program arena as a result of excellent marketing execution, outstanding responsiveness and client service levels.
Contact:
Robert T. Mayer
Director, Sales and Vendor Development
Leasing Partners Capital Inc.
1211 Hamburg Turnpike - Suite 306
Wayne, NJ 07470
800-848-7210
973-709-9286 fax
rmayer@leasingpartnerscapital.com
www.leasingpartnerscapital.com
### Press Release ###########################

Forbes Ranks AmSouth Among Best-Managed Banks;
Bank Receives Top Rankings in Forbes and US Banker Magazines
BIRMINGHAM, Ala----AmSouth Bancorporation (NYSE:ASO) has been ranked by Forbes Magazine as one of the Top 10 "Best Managed Banking Companies in America" and by US Banker Magazine as a "Top 20 All-Star" bank. Both rankings appeared in the January issues of the two magazines. In the Forbes Best Managed Companies ranking, AmSouth was seventh, based upon five-year annualized total return of 18.2 percent. In the US Banker Top 20 All-Stars ranking, AmSouth was 13th, based upon AmSouth's return on equity of more than 20 percent, compared to an industry average of 12.7 percent. US Banker also ranked AmSouth's CFO, Beth Mooney, fifth among chief financial officers in banking.
"We are pleased that AmSouth has been recognized by these two national publications for strong performance for shareholders," says Dowd Ritter, chairman, president and chief executive officer of AmSouth. "The credit should go to our employees for their focus on delivering outstanding customer service, which is at the heart of building solid results," he said. "We are also proud that our chief financial officer, Beth Mooney, was honored for her focus on achieving good performance for the company."
An investment of $10,000 in November 2000, with dividends reinvested, was worth more than $22,401 at the end of November 2005, the time period used by Forbes. A similar investment in the S&P 500 would have been worth $10,321.
About AmSouth
AmSouth is a regional bank holding company with over $50 billion in assets, more than 680 branch banking offices and more than 1,200 ATMs. AmSouth operates in Florida, Tennessee, Alabama, Mississippi, Louisiana and Georgia. AmSouth is a leader among regional banks in the Southeast in several key business segments, including consumer and commercial banking, small business banking, mortgage lending, equipment leasing, and trust and investment management services. AmSouth also offers a complete line of banking products and services at its web site, www.amsouth.com.
AmSouth Bancorporation, Birmingham David Webster, 205-581-7494 or Rick Swagler, 205-801-0105
### Press Release ###########################

Judy MacNeal Named Sales Manager of National Penn Leasing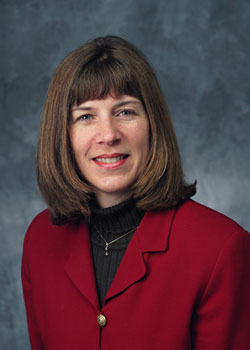 BOYERTOWN, PA, -- National Penn Bancshares, Inc. (Nasdaq:NPBC) is pleased to announce that Judy MacNeal, of West Chester, has been named senior vice president/sales manager of National Penn Leasing, a subsidiary of National Penn Bank.
In her role, MacNeal will work with the Leasing group's sales team to help National Penn staff promote the benefits of leasing to customers and prospects.
MacNeal has more than 10 years of financial services experience. She joined National Penn in 1995 and most recently served as Cluster Manager for the bank's Philadelphia Region.
MacNeal earned a Bachelor of Arts degree from Bloomsburg University. In addition, she has studied commercial lending, retail banking, management and sales through a variety of banking and professional development programs.
Active in the community, MacNeal is a founder and board member of the Women's Regional Business Council, a board member of the Cystic Fibrosis Foundation of the Delaware Valley and a past president of the Exchange Club of Exton.
National Penn Bancshares, Inc. is a $4.57 billion financial services company with a 131-year history serving the people and businesses of southeastern Pennsylvania. The company serves its marketplace through 73 banking offices and through its mortgage, insurance, investment and equipment leasing affiliates. The leasing affiliate was formed in 2002 to provide business customers with an efficient way to lease equipment for a variety of needs.
Additional information about the National Penn family is available on the company's Web site at www.nationalpennbancshares.com.
### Press Release ###########################
--------------------------------------------------------------

News Briefs----
Retailers Find Little to Cheer
http://www.nytimes.com/2006/01/06/business/06shop.html
30-year mortgages dip, other home loans mixed
http://www.signonsandiego.com/news/business/20060105-1324-mortgagerates.html
California home builders expect house prices to rise 5 percent to 8 percent this year as the market takes a "breather" from the rapid run-up of the last three years.
http://www.signonsandiego.com/news/business/20060105-9999-1b5builders.html
Yahoo CEO sees easier Internet access in '06
http://www.usatoday.com/money/industries/technology/2006-01-05-ces-semel_x.htm
---------------------------------------------------------------


You May Have Missed
IBM to freeze pension program
http://www.usatoday.com/money/industries/technology/2006-01-05-ibm-pensions_x.htm
----------------------------------------------------------------


California News Briefs---
Call to rebuild state
$222 billion plan: Governor offers wide-ranging program to repair crumbling infrastructure
"I have learned my lesson."
http://www.sfgate.com/cgi-bin/article.cgi?file=/c/a/2006/01/06/STATE.TMP
Governor: No clemency hearing for Allen
http://www.sacbee.com/content/politics/story/14037886p-14869614c.html
Cheney aide to head governor's 2006 run
http://www.sacbee.com/content/politics/story/14040099p-14871786c.html
----------------------------------------------------------------


"Gimme that Wine"
Newest vineyard a hi-tech creation
http://www.stuff.co.nz/stuff/0,2106,3530920a7775,00.html
New INNOCORK Process Removes TCA From Wine Corks
http://www.brownmillerpr.com/News_Photos/INNOCORK.htm
Pruss is new Stag's Leap winemaker
http://sfgate.com/cgi-bin/article.cgi?f=/c/a/2006/01/05/WIGQNGH0MI1.DTL
Zelma goes long
California pioneer finds independence in South Africa
http://www.sfgate.com/cgi-bin/article.cgi?f=/c/a/2006/01/05/WIGQBGG55E1.DTL
If you want to know if you got a value for your wine, or what the wine price is today, go to www.winezap.com Type in the vintage (year) and name of the producer with wine type or geographic area, such as 1995 Chateau Lynch Bages Pauillac. Even 1995 Lynch Bages will work, or 1999 Viader
----------------------------------------------------------------

Calendar Events This Day
Cuddle Up Day
(We don't make these up.)
Epiphany
(Known also as Old Christmas Day and Twelthtide. On the twelfth day after Christmas, Christians celebrate the visit of the Magi, the first Gentile recognition of Christ. Ephiphay of Our Lord, one of the oldest Christian feasts, is observed in Roman Catholic churches in the US on a Sunday between January 2 and 9. Theophany of the Eastern Orthodox Church is observed in churches using the Gregorian calendar (Jan 19) in those churches using the Julian calendar). The feast day celebrates the manifestation of the divinity of Jesus as the time of his baptism in the Jordan River by John the Baptist.
Smith Day
Birthday of Mountain man Jedediah Strong Smith, fur trader and one of the first explorers of the American West. Smith helped develop the Oregon Trail. He was the first American to reach California by land and first to travel by land from San Diego up the West coast to the Canadian border. Smith was born at Jericho (now Bainbridge, NYU) and was killed by Comanche Indians along the Santa Fe Trail in what is now Kansas in 1831
Three Kings Day Parade (New York)
Major festival of Christian Church observed in many parts of the world with gifts, feasting, last lighting of Christmas lights and burning of Christmas greens. Twelfth and last day of the Feat of the Nativity. Commemorates visit of the Three Wise Men ( Kings of Magi to Bethlehem).
Winter Break (Nevada)
It is important to note:
The Eastern Orthodox Church considers this the birthday of Jesus Christ, as they still use the Julian calendar. Many other orthodox Christian religions also recognize this day: The Feast of the Nativity, dating from the 4 th century. The Western church selected in 659 AD the day of December 25 for the feast, possibly to counteract the non- Christian festivals of that approximate date. The last record of the birthday celebration for this period was January 6, 548 AD. The calendar has changed two times in modern history, and perhaps as much as four times since that period, so in reality, the "actual" day needs more scientific calibration, and depends on the church interpretation. Archeologists believe they have found the exact date of Jesus Christ, according to the scripture and other documents of the time. The subject will be brought up on that date, November 18.
----------------------------------------------------------------

Today's Top Event in History
( a long way from WWW, but the basics )
1838- Samuel Morse demonstrated his telegraph system for the first time at the Speedwell Iron Works in Morristown, New Jersey. Morse, a portrait artist and art teacher at New York University, also had a keen interest in electricity. Returning from an art study trip to Europe, Morse overheard a conversation that inspired him to create an electric telegraph. He spent several years developing his prototype, which he demonstrated for the first time in 1838. Morse tried to persuade Congress to back a national telegraph line, but he had a long battle ahead of him: Congress did not grant him financial support until 1844 for the construction of the nation's first telegraph line, from Baltimore to Washington.
----------------------------------------------------------------
This Day in American History
1494- The first mass in America was celebrated in the Roman Catholic church on Isabella Island in Haiti. This was the first church established in the New World, founded by Christopher Columbus.
1639-The Virginia General Assembly ordered destruction of crop surplus: " Tobacco by reason of excessive quantities made, being so low that the planters could not subsist by it or be enabled to raise more staple commodities or pay their debts, enacted the tobacco of that year be viewed by sworn viewers and the rotten and unmerchantable and half the good to be burned, so the whole quantity made would come to 1,500,000 pounds without stripping and smoothing." Tobacco was a very important crop to export to Europe and this is the first evidence of control of price by destroying crop to bring up the price.
1759 -George Washington marries Martha Dandridge Curtis
http://www.whitehouse.gov/history/firstladies/mw1.html
http://gi.grolier.com/presidents/aae/first/01pw.html
http://home.xnet.com/~karens/Bryan/Goodge/MarthaWashington.html
1798-Birthday of Jedediah Strong Smith, one of America's greatest trapper-explorers, born Bainbridge, New York. Smith explored a stunningly large area of the Far West during his short life. He began his western voyages in 1822, when he joined the pioneering fur trader William Ashley on a trip up the Missouri River. Unlike earlier fur traders, who depended on Native Americans to actually trap or hunt the furs, Ashley eliminated the Indians as middlemen and instead sent out independent Anglo trappers like Smith to do the job. To escape dependence on Indians, though, Ashley needed to find his own sources of beaver and otter in the West, and Smith became one of his best explorers. A year after his first trip up the Missouri, Smith set out with a small band of mountain men to explore the Black Hills region of the Dakotas at Ashley's behest. Despite being mauled by a grizzly bear in the Black Hills, Smith continued westward to the site of modern-day Dubois, Wyoming, where he and his men camped for the winter. During his long forced halt at Dubois, Smith learned from friendly Crow Indians of an easy pass through the Rocky Mountains. The following spring, Smith and his men followed the route outlined by the Crow and discovered that they could cross the mighty Rockies almost effortlessly. Later named the "South Pass," Smith's new route was a high plain that gradually rose like a shallow ramp to provide an easy crossing of the Continental Divide. Smith's discovery of South Pass was actually a "rediscovery," since employees of John Jacob Astor's Pacific Fur Company crossed the pass in 1812 when returning to St. Louis from the Pacific. The Astorian discovery, though, remained unknown, so Smith is credited for alerting the nation to the existence of this easy route across the Rockies. Smith's discovery of South Pass was monumentally important. Not only did his fellow fur trappers prefer South Pass to the far more difficult and dangerous Missouri River route blazed by Lewis and Clark in 1804, but the South Pass became an early 19th century "super-highway" for settlers bound for Oregon and California. Ideally suited for heavy wagon traffic, South Pass greatly facilitated the mass emigration of Americans to the Far West. The blazing of the South Pass route alone would have secured Smith's claim as one of the great explorers of the American West, but during the following decade, Smith also explored the Great Salt Lake, the Colorado Plateau, and led the first expedition to cross the Southwest to California-all before he was 30 years old. Having lived through dozens of narrow escapes on his intrepid journeys, Smith decided to retire from his dangerous trade in 1830 and enter the mercantile business. Ironically, being a trader proved more deadly than exploring: while leading a trading caravan along the Santa Fe Trail in 1831, Smith was killed by Comanche Indians near the Cimarron River. He was 32 years old.
http://www.xmission.com/~drudy/mtman/html/jed.html
http://www.geocities.com/cott1388/jedediah.html
http://www.mtdemocrat.com/columist/hughey21.shtml
1827-Birthday of Confederate General John Calvin Brown, born in Giles City, Tennessee. Brown served in the Army of Tennessee during the war, was wounded three times, and captured once. Brown was a prominent attorney in Pulaski, Tennessee, prior to the war. He opposed secession and was an elector for the Constitutional Union Party during the election of 1860; the Constitutional Union Party nominated John Bell for president and tried to steer a middle road between North and South. When Tennessee seceded in April 1861, Brown enlisted as a private in the Confederate Army. His time as an enlisted man was brief, however, as he was made a colonel in the 3rd Tennessee within a month. Brown's unit was stationed at Fort Donelson on the Cumberland River when it was captured by General Ulysses S. Grant in February 1862. Brown was a prisoner for six months. After he was exchanged, he was promoted to brigadier general and was wounded at the Battle of Perryville in October 1862. He recovered in time to fight at Stones River two months later, but he was wounded again at Chickamauga in September 1863. He was back at his post for the siege of Chattanooga in October and November 1863. Brown served the next year with the army through the Atlanta campaign, and he was part of the General John Bell Hood force that invaded Tennessee that fall. Brown was wounded for a third time at the Battle of Franklin on November 30. This battle was a disaster for the Confederates, as five other Rebel generals were wounded and six more killed during the engagement. Brown recovered in time to join General Joseph Johnston's surviving force as it surrendered to General William T. Sherman in North Carolina at the end of the war. After the war, Brown served two terms as governor of Tennessee and was a railroad president. He died in 1889 at Boiling Springs, Tennessee.
http://the_confederatescsa.tripod.com/CSA-032.html
http://members.aol.com/jweaver303/tn/brownjc.htm
1832 -New England Anti-Slavery Society organizes (Boston)
http://www.louisville.edu/a-s/english/subcultures/colors/pink/hmtatu01/tatutext3.html
1838- Samuel Morse demonstrated his telegraph system for the first time at the Speedwell Iron Works in Morristown, New Jersey. Morse, a portrait artist and art teacher at New York University, also had a keen interest in electricity. Returning from an art study trip to Europe, Morse overheard a conversation that inspired him to create an electric telegraph. He spent several years developing his prototype, which he demonstrated for the first time in 1838. Morse tried to persuade Congress to back a national telegraph line, but he had a long battle ahead of him: Congress did not grant him financial support until 1844 for the construction of the nation's first telegraph line, from Baltimore to Washington.
1861 -- New York City mayor proposes New York become a free city, trading with North & South during the Civil War.
1864- Abraham Lincoln appointed Ohio Senator Salmon P. Chase chief justice of the United States, a strong advocate of African-American rights.
( lower half of: http://memory.loc.gov/ammem/today/dec06.htm )
1864 -- U.S. Army captures 11,000 Navajos, later force-marching them 300 miles to Fort Sumner, New Mexico, killing two thousands, according to Bureau of Indian Affairs records. Two Hundred died in the march to Fort Sumner. Thousands more died of starvation after the army burned all Navajo crops and orchards under the direction of Colonel Christopher "Kit" Carson. He left the service after performing this assignment and moved to California.
http://www.logoi.com/notes/long_walk.html
http://www.dtic.mil/armylink/news/Jul1997/a19970714badblood.html
http://www.nps.gov/nava/nav.htm
http://www.viewzone.com/day3w.html
http://www.lapahie.com/Dine_Treaty.cfm
1878-Birthday of Carl Sandburg, poet, biographer of Lincoln, historian and folklorist, born at Galesburg, IL. Died at Flat Rock, NC, July 22, 1967.
http://alexia.lis.uiuc.edu/~rmrober/sandburg/home.htm
http://www.kirjasto.sci.fi/sandburg.htm
1880-Birthday of Tom Mix, American motion picture actor, especially remembered for western cowboy films. Born at Mix Run(Driftwood), PA. Died near Florence ,AZ, Oct. 12, 1940.
http://www.ok-history.mus.ok.us/mus-sites/masnum31.htm
http://www.roadsideamerica.com/set/CELtommix.html
1880 -- Record snow in Seattle -- 47 inches.
1883-Birthday of Kahil Gibran, Lebanese-American poet (The Prophet) and art, born at Bsherri, Lebanon, he died October 10, 1931 at New York City.
http://leb.net/gibran/
http://hallworldliterature.com/world_literature/1645.shtml
http://www.llorens.com/Kahlil_Gibran/gibtable.htm
1885-The first state legislator who was African-American to represent a constituency with a white majority was Bishop Benjamin William Arnett of the African Methodist Episcopal Church, Greene County, OH, who served in the lower house of the Ohio state Legislature from 1885 to 1887. He served in the 66 th session, which convened this day in 1885, and the 67 th , which convened on January 4, 1886 and adjourned on May 19,1886.
http://docsouth.unc.edu/church/tgm/img_result.phtml?tgm=Arnett,%20Benjamin
%20William,%201838-1906 .
1895 -- Hawaii: Former Hawaiian Queen Liliuokalani is arrested after a failed coup against the "republican" government of the islands.
http://www.uic.edu/depts/owa/history/liliuokalani.html
http://www.interlog.com/~gilgames/liliuo.htm
http://digital.library.upenn.edu/women/liliuokalani/hawaii/hawaii-5.html#XLIII
1896- With the nation's gold reserves standing at perilously low levels--the reserves had dwindled to a scant $41 million the previous February--President Grover Cleveland issued a public subscription on this day in 1896. However, the success of the subscription hinged on the public's willingness to place its faith in the government, no small matter since a number of Americans had lost their patience with Cleveland during the gold crisis. Indeed, early in 1895, Cleveland had brokered a deal to sell $62 million at a relatively small premium to J.P Morgan's syndicate. The maneuver outraged the country, as a number of people accused the president of being a bedfellow of the banking community. However, the nation looked past its anger and snapped up the entire run of the subscription, which helped resuscitate the country's ailing finances. It is said that JP Morgan at the turn of the century controlled "money" in both Europe and the United States and was the richest man of all time. The power behind the "throne" was a young lady who many thought was of "Philippine" descent but was an African-American.
http://www.cyberhaven.com/WallStreetBooks/morgan.html
http://abcnews.go.com/sections/business/DailyNews/jpmorgan_bookchat990428.html
1906-Birthday of Trumpeter Bobby Stark, born NYC
http://www.jazzvalley.com/musician/bobby.stark/section=performed_themes
1907- Emma Goldman was arrested by the New York City Police while delivering the same lecture she had successfully presented the previous month; charged with publicly expressing "incendiary sentiments." Alexander Berkman & two others also arrested. Police evidence presented before the New York City magistrate's court on the 11th; case later dismissed.
http://www.graveyards.com/foresthome/goldman.html
http://www.geocities.com/CapitolHill/Lobby/8522/emma_eng.html
1910 -- From January-June, Emma Goldman delivers a total of 120 lectures before 40,000 people in 37 cities in 25 states; credits her success to the organizing skills of Ben Reitman. Goldman's tour of the "Land of the Free" begins with free-speech battles that thwart her from speaking in Detroit, Columbus, & Buffalo.
The January issue of her anarchist magazine Mother Earth is seized by the US Postmaster on Anthony Comstock's objection to her essay "White Slave Traffic." Released on Jan. 29 when officials decide there is nothing legally objectionable in the magazine.
1911 -- Emma Goldman begins her annual "pilgrimage" with a lecture in Rochester. Over the next six months she will travel to 50 cities in 18 states, delivering 150 lectures & debates.
1912-New Mexico became the 47 th state. The Land of Enchantment, the territory acquired by the U.S. as a result of the Mexican War, entered the United States of America this day as New Mexico, the 47th state. New Mexico is "Land of Enchantment." Santa Fe, the oldest city in New Mexico, is also the state capital and has been the capital of the area since 1610. The state bird is the roadrunner. New Mexico has a multitude of state symbols including its own fossil: coelophysis, plus the state flower: yucca; tree: pinon; animal: black bear; vegetables: chili and frijol; gem: turquoise; and insect: tarantula hawk wasp. The state motto is in latin: Crescit eundo, which translates to "It grows as it goes."
1912-Birthday of Danny Thomas, born Muzyad Yahhoob, later Amos Jacobs, at Deerfield, MI> Thomas began his entertainment career as a radio actor and nightclub comedian and then went on to movies in the late 1940's and early 1950s'. His greatest fame came from his television show, " Make Room for Daddy" ( 1953-64), and later as a television producer. He was also a tireless philanthropist who founded St. Jude's Children's Research Hospital in Memphis, TN. Thomas died Feb. 6, 1991, at Los Angels.
1916-Birthday of Egune Maleska, New York Times crossword puzzle editor. Maleska was born at Jersey City, NY. He invented new puzzle formats and clue styles for crossword puzzles in 1977 after a career in education. Maleska died Aug. 3, 1993 at Daytona Beach, FL.
1924-Birthday of Earl Scruggs, musician, born Cleveland County, NC .
http://www.earlscruggs.com/
1936-Porky Pig makes his world debut in a Warner Brothers cartoon, "Gold Diggers of '49." When Mel Blanc joined Warner Brothers the following year, he became the famous voice behind Porky as well as the Warner Brothers characters Bugs Bunny, Daffy Duck, Sylvester, and Tweety.
http://www.toonopedia.com/porky.htm
1938 - At Decca Records in New York City, Trummy Young played trombone and sang with the Jimmy Lunceford Orchestra on "Margie".
1939-Meade Lux Lewis cuts #1 "Solitude" Blue Note records
1941 - President Franklin Roosevelt addressed Congress offering support for all who strove for four essential freedoms -- freedom of speech and religion and freedom from want and fear.
1943-Birthday of drummer Barry Altschul
http://ubl.artistdirect.com/music/artist/bio/0,,397003,00.html?artist=Barry+Altschul
http://home.att.net/~lankina/jazz/Reviews/R0101d.html
http://www.52ndstreet.com/reviews/mainstream/altschulirina.reissues.html
http://www.jazzvalley.com/musician/bobby.stark/section=performed_themes
1945-George Herbert Walker Bush was 20 and Barbara Pierce was 19 when they married. they had four sons and two daughters ( one of whom died in childhood. Bush served as the 41 st president of the US. Their son George W. Bush became the 43 rd president of the United States.
( lower half of: http://memory.loc.gov/ammem/today/jan06.html )
1950---Top Hits
Dear Hearts and Gentle People - Dinah Shore
A Dreamer's Holiday - Perry Como
The Old Master Painter - Snooky Lanson
Mule Train - Tennessee Ernie Ford
1952-" Hallmark Hall of Fame" premiered on TV, carried at different times by ABC, CBS, NBC, and PBS, this was a top-quality dramatic anthology series. Originally titled " Hallmark Television Playhouse," the program was sponsored by Hallmark Cards and hosted by Sarah Churchill until 1955. A few of the presentations were Hamley with Maurice Evans and Ruth Chatterson (Apr. 26,1953); Moby Dick with Victory Jory (May 16, 1954), Macbeath with Maurice Evans ,Dame Judith Anderson and House Jameson (Nov 28,1954); Alice in Wonderland with Eva LeGallienne, Else Lanchester, and Reginald Gardiner (Oct. 23,1955). The list goes on with splendid performances by many highly acclaimed actors and actresses.
1952 - "Peanuts," Charles Schulz's comic strip debuted. As the most successful syndicated comic strip in history, it continues to be popular worldwide.
http://www.snoopy.com/
http://www.rubypersson.com/peanuts/peanuts.html
1957 - Elvis Presley appeared for the third -- and final -- time on "The Ed Sullivan Show" on CBS-TV. Ed, watching out for the moral safety of the viewing public (plus a live audience of screaming Elvis fans in the show's New York theatre), demanded that the CBS cameras not venture lower than Elvis' waist! Sullivan felt that Presley's wild gyrations of his pelvis would lead the nation's females into a frenzy of untold proportions
1957-Birthday of LPGA Hall of Fame golfer Nancy Lopez, born Torrance, CA.
http://www.lpga.com/players/playerpage.cfm?player_id=46
1958---Top Hits
At the Hop - Danny & The Juniors
Stood Up/Waitin' in School - Ricky Nelson
Great Balls of Fire - Jerry Lee Lewis
The Story of My Life - Marty Robbins
1960-Birthday of Howard Michael ( Howie) Long, broadcaster and former Oakland Raider football player, born Somerville, MA.
1966 - CBS-TV broadcast Duke Ellington's concert of sacred music, recorded at 5th Avenue Presbyterian Church in New York City.
1966---Top Hits
The Sounds of Silence - Simon & Garfunkel
We Can Work It Out - The Beatles
Ebb Tide - The Righteous Brothers
Buckaroo - Buck Owens & The Buckaroos
1967 - The first Super Bowl was televised by both NBC and CBS. Featuring the Green Bay Packers vs the Kansas City Raiders, it was one of the highest-rated single programs in the history of television to this time. Green Bay, led by quarterback Bart Starr, beat Kansas City by a score of 35 - 10.
1968- Beatles' "Magical Mystery Tour" album goes #1 & stays #1 for 8 weeks.
1971-The Army drops charges of an alleged cover-up in the My Lai massacre against four officers. After the charges were dropped, a total of 11 people had been cleared of responsibility during the My Lai trials. The trials were a result of action that occurred in March 1968. During the incident, 1st Lt. William Calley, a platoon leader in the 23rd (America) Division, allegedly led his men to massacre innocent Vietnamese civilians, including women and children, in a cluster of hamlets in Son Tinh District in the coastal south of Chu Lai. On May 19, the Army disciplined two generals for failing to conduct an adequate investigation of My Lai, demoting Maj. Gen. Samuel W. Koster from two-star to one-star rank. At the same time, both Koster and Brig. Gen. George W. Young Jr., his assistant divisional commander at the time of the massacre, were stripped of their Distinguished Service Medals, and letters of censure were placed in their personnel files. The trials ended on December 17, when Col. Oren K. Henderson was acquitted of cover-up charges. He was the highest-ranking officer to be tried. Of those originally charged, only Calley was convicted. Many believed that Calley was a scapegoat, and the widespread public outcry against his life sentence moved President Nixon to intervene on April 3, 1971. He had Calley removed from the Fort Benning stockade and ordered him confined to quarters pending review of his case. On August 20, Calley's life term was reduced to 20 years. In November 1974, a Federal Court judge ruled that Calley was convicted unjustly, citing "prejudicial publicity." Although the Army disputed this ruling, Calley was paroled for good behavior after serving 40 months, 35 of which were spent in his own home.
1974---Top Hits
Time in a Bottle - Jim Croce
The Joker - Steve Miller Band
Show and Tell - Al Wilson
If We Make It Through December - Merle Haggard
1975-Perhaps the turning point of the war for the South Vietnamese, when Phuoc Binh, the capital of Phuoc Long Province, about 60 miles north of Saigon, fell to the North Vietnamese. Phuoc Binh was the first provincial capital taken by the communists since the fall of Quang Tri on May 1, 1972.
Two days later, the North Vietnamese took the last of the South Vietnamese positions in the region, gaining control of the entire province. The South Vietnamese Air Force lost 20 planes defending the province. Presidents Nixon and Ford had promised South Vietnamese President Nguyen Van Thieu that the United States would come to the aid of South Vietnam if the North Vietnamese launched a major offensive in violation of the Paris Peace Accords. However, the United States did nothing when Phuoc Binh fell to the communists. In fact, the passive response of the United States convinced North Vietnam that the Americans would not soon return to Vietnam, and encouraged the Politburo in Hanoi to launch a new attack in the hopes of creating ripe conditions for a general uprising in South Vietnam by 1976. When the North Vietnamese launched the new offensive in early 1975, the South Vietnamese forces, demoralized by the failure of the United States to come to their aid, were defeated in just 55 days. North Vietnamese tanks crashed through the gates of the presidential palace on April 30 and South Vietnam surrendered fully to the communists.
1975-"Wheel of Fortune" premiered on TV. This daytime quiz show as hosted by Chuck Woolery. In 1981 Pat Sajak became host assisted by Vanna White. A nighttime version was added in 1983. (Not to be confused with the human interest show rewarding people who had done good deeds, hosted by Todd Russell that premiered in 1952.)
1975 - The Broadway premiere of "The Wiz" opened to favorable reviews. The show, a black version of "The Wizard of Oz", was hugely popular, running for 1,672 shows at the Majestic Theatre. However, moviegoers, were not in favor of the later cinema version of the musical starring Diana Ross and Michael Jackson. One song from the show is "Ease on Down the Road".
1975 - ABC-TV debuted "A.M. America," as their attempt to join the early morning news and information race. Long time WABC-TV news anchor, Bill Beautel, teamed up with Los Angeles, California's Stephanie Edwards for the show's ten month run. ABC then debuted David Hartman in "Good Morning America", which for 20 years has competed with NBC's "Today".
1979 - Soul Man, recorded by comedians John Belushi and Dan Aykroyd as the fictitious singing team, The Blues Brothers, debuted on Billboard's pop charts. The Blues Brothers had originally been created for television's Saturday Night Live, and had been so popular that it prompted several records and a movie with Jake and Elwood Blues. Soul Man peaked at Number 14 on the charts.
1979 - "Barbra Streisand's Greatest Hits, Volume 2" was the #1 album in the U.S. The album was at the top of the charts for three weeks with these greatest hits: "Love Theme From 'A Star Is Born'" (Evergreen}, "Love Theme From 'Eyes of Laura Mars' (Prisoner}", "My Heart Belongs to Me", "Songbird", "You Don't Bring Me Flowers", "The Way We Were", "Sweet Inspiration/Where You Lead", "All in Love is Fair", "Superman", and "Stoney End".
1980 - The Pittsburgh Steelers advanced to their fourth Super Bowl since 1974 by eliminating the Houston Oilers 27-13 in the AFC title game. And the Los Angeles Rams shut out the Tampa Bay Buccaneers 9-0 in the NFC championship game. (The Steelers defeated the Rams 24-19 in Super Bowl XIV on Jan 20.)
1980-The Philadelphia Flyers used two third-period goals to defeat the Buffalo Sabres, 4-2, and extend their NHL record for consecutive games without a loss to 36 (25-0-10). The streak came to an end on the following night when the Flyes lost to the Minnesota North Stars.
1982---Top Hits
Physical - Olivia Newton-John
Waiting for a Girl Like You - Foreigner
Let's Groove - Earth, Wind & Fire
Love in the First Degree - Alabama
1983- President Ronald Reagan gave the green light to one of his pet proposals, a gas tax hike designed to raise funds for the nation's roads and bridges. That the bill made it to the Oval Office was something of a minor miracle, as the nation's legislators spent a good part of the fall embroiled in a nasty partisan debate over the relative merits of the tax hike. However, the Senate finally passed the bill on December 23, 1982, paving the way for the Federal gas tax to be increased by a nickel. The heftier tax rate in turn promised to raise $5.5 billion a year for highway repairs and general transportation maintenance. And, though the president was not one for using public funds to stimulate employment, some legislators estimated that the tax increase would help create roughly 320,000 jobs.
1985 - Dan Marino passed for a record 421 yards and four touchdowns, leading the Miami Dolphins to a 45-28 victory over the Pittsburgh Steelers in the AFC championship game. And the San Francisco 49ers were all over the Chicago Bears 23-0 in the NFC title game. (The 49ers defeated the Dolphins 38-16 in Super Bowl XIX on January 20.) 1987 - After a 29-years, the Ford Thunderbird was presented with the Motor Trend Car of the Year Award once again, making it the first repeat winner of the award.
1990---Top Hits
Another Day in Paradise - Phil Collins
Rhythm Nation - Janet Jackson
Pump Up the Jam - Technotronic featuring Felly
Who's Lonely Now - Highway 101
1994 - Nancy Kerrigan, a favorite to win the women's U.S. Figure Skating Championship, was assaulted after she finished a practice session in Detroit. The assailant used a blunt object to strike the skater on the right knee, although she recovered in time to compete in the Winter Olympics in Lillehammer, Norway, in February, winning a silver metal. Harding came in 8 th , suffering a broken lace and later a fall. In plea bargaining, Jeff Gillooly admitted his role in the attack and testified that Harding had been involved in the planning. Her bodyguard and two others were later indicted, and Harding was put on two years' probation. Harding also was stripped of her US title and banned from the US Figure Skating Association for life.
-------------------------------------------------------------

American Football Poem
Fight On for ol' SC
Our men Fight On to victory
Our Alma Mater dear,
looks up to you
Fight On and win
For ol' SC
Fight On to victory
Fight On!
All hail to Alma Mater,
To thy glory we sing;
All hail to Southern California,
Loud let thy praises ring;
Where Western sky
meets Western seas
Our college stands in majesty
Sing our love to Alma Mater,
Hail, all hail to thee.
The Song Leaders' advisor is Dr. Justine Gilman (left) and their coach is Lori Nelson (right).