Good News from Patrick Sponsel
-- Prayers Worked!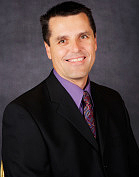 Sharpe Financial Network
President, National Association of Equipment Leasing Brokers
"I've received quite a number of well wishes regardless. I feel substantially better each day. Back to work this week, but definitely NOT full strength. Sore from surgery and my stamina both mentally and physically is lacking from surgery. Some of those that responded have shared their experiences and I have also received many offers for help. There are many excellent people that walk among us in this industry.
"Here is my status today. Met yesterday with general surgeon here to get pathology lab results from the removed afflicted organs. Tumor itself and 2 of 24 lymph nodes removed were positive for Non-aggressive form of cancer and have 6-8 weeks to get stronger from surgery until begin the next phase of treatment. There is nothing remaining presently in my abdominal area that would be classified as a cancerous tumor. Meet with Oncologist next Monday and second one in Phoenix on that Friday. We'll go from there based upon testing, results and professional recommendations from these practitioners. The next phase is likely to chemotherapy at least with possibly isolated radiation. Happy to be here and for what I do have. Thank God have health insurance to treat this. Thank God for my wife who returned to work at Southwest Airlines where Health insurance is an affordable and incredible benefit. Thank God for friends, their concern and prayers.
"Thank you for following up, and sharing."
Patrick Sponsel
Sharpe Financial Network
patrick.sponsel@sharpelease.com

Pray for Patrick Sponsel
http://leasingnews.org/archives/Jul2012/7_09.htm#sponsel




[headlines]
--------------------------------------------------------------
Classified Ads---Sales


(These ads are "free" to those seeking employment or looking
to improve their position)

California
Aggressive, competitive self-starter with vendor/direct equipment
leasing and asset-based lending experience. Success in business banking sales and financial planning.
Email: dsp559@hotmail.com | Resume


Garfield, NJ
15 years experience small to large ticket sales exp. All types of equipment industries. Vendor & direct. Self motivated. Work with leasing company or broker.
Tony Lio tonylio@optonline.net
Montgomery, AL
Individual with 10 years advertising sales exp. & 7 years insurance sales exp. Wants independent contractor situation in Alabama.
Work with leasing company or broker.

334-590-5133


E-mail: billmcneal2003@yahoo.com
Orange County, CA
20+ yrs. leasing sales/sales mgmt
Established remote office w/Lessee/Vendor following
Request Salary + commission or partnership w/direct funding source.
shermbp@gmail.com
Pittsburgh , PA
Aggressive self starter looking for leasing position w/10 plus yrs sales exp., plus banking experience

814-227-4592


mwiser500@hotmail.com
San Francisco Bay Area:
15 year Vendor Program Agreement HUNTER. Currently employed at major IT manufacturer captive supporting direct and channel sales. Must have base, commission and benefit package.
E-mail: VdrPgmBizDev@aol.com
Texas/Oklahoma
15 year lease vet looking for plact to take business.great references. all major equipment types. open to compensation. please contact if interested.
E-mail: bankingdallas@yahoo.com
Free Posting for those seeking employment in Leasing:
http://www.leasingnews.org/Classified/Jwanted/Jwanted-post.htm
All "free" categories "job wanted" ads:http://www.leasingnews.org/Classified/Jwanted/Jwanted.htm

Please send Leasing News and ask them to subscribe. We are free! Send email to kitmenkin@leasingnews.org and put in subject line: subscribe
[headlines]
--------------------------------------------------------------
Republic Bank out of leasing?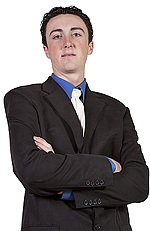 According to several reliable sources, Republic Bank, Bountiful, Utah stopped taking new leasing business two weeks ago. The bank was founded November 12, 1999, an industrial bank specializing in equipment leasing. Their portfolio is primarily equipment leasing receivables and residuals. The bank has no web site.
There are several reports that the founders of the company are either dissolving or closing the bank; perhaps even a sale or merge. Some information was divulged, but on the condition of being kept confidential for two weeks. Reportedly several employees are already search for jobs.
FDIC filings for March 31, 2012, the latest they have, shows Republic with 11 full time employees, a $7.78 million profit for the three month period, Assets of $750.5 million, liabilities of $640.3 million, net equity $110 million, Tier 1 risk-based capital ratio: 15.42% (very strong.)
A great profit and operation per employee.
The banks only charge offs have been in lease financing receivables:
2006 $1.0 million
2007 $6.9 million
2008 $6.1 million
2009 $10.1 million
2010 $4.9 million
2011 $2.7 million
March 31, 2012 recovered $68,000
Key stockholders appear to be Tom Malloy and Boyd A. Lindquist.


[headlines]
--------------------------------------------------------------
Exchange Bank Not for Sale
---but their TARP loan is

Exchange Bank, Santa Rosa, California, active in equipment leasing (formerly Dumac Leasing), particularly in California, is one of a dozen banks that the Treasury Department has announced will sell off stakes it holds in a dozen banks that received rescue funds at the height of the financial crisis.
The public auction of preferred stock and subordinated debt will begin July 23, 2012, according to the US Treasury Department. Leasing News was unable to obtain a statement from Exchange Bank as to why they were not paying the TARP loan back or even what the amount today is.
Exchange Bank received $43 million in the US Treasury Capital Purchase Program January, 2009. The bank had a $18.5 million loss for 2011 million for the nine months ending Sept. 30, largely due to additional reserves on sour residential construction loans. Four Sacramento properties for which Santa-Rosa-based Exchange Bank was the lender for are being abandoned by Kobra Properties, a Sacramento County-based developer who recently filed Chapter 11 bankruptcy. Kobra's effort to move the properties out of the bankruptcy process could allow Exchange Bank to take back the properties through foreclosure. Since the bank has written off the debt, any sale of the properly would be a profit. In July, J. Barrie Graham suddenly resigned as president due to the commercial real estate loans, as he felt responsible. The bank had charged off $58.5 million that year, $50.8 million in construction and land development alone. 2009 saw $39.4 million charged off with $29.7 million.
http://www.leasingnews.org/archives/August%202008/08-21-08.htm#xchng
More than three years after the launch of the Troubled Asset Relief Program, the federal government still owns stakes in 325 banks—mostly small institutions that have been unable to fully pay back the government. 325 banks owe about $11 billion to the government from the Troubled Asset Relief Program (TARP), most are small institutions that have been unable to fully pay back what they borrowed, so the stock and subordinated debt will go to a public auction.
Charge Offs
2006 $1.1 ($811,000 commercial and industrial, $177,000 individuals, $109,000 leasing)
2007 $12.6 ($11.0 construction/land development, $515,000 leasing, $401,000 individuals, $343,000 commercial/industrial, $300,000 1-4 family homes)
2008 $58.5 ($50.8 construction/land development, $6.2 commercial/industrial, $452,000 leasing, $429,000 individuals, $258,000 nonfarm/nores., $273,000 1-4 family)
2009 $39.4 ($28.7 construction/land, $5.0 commercial/industrial, $2.5 nonfarm/nonres., $974,000 leasing, $782,000 loans to individuals, $528,000 1-4 family, $454,000 other loans, $415,000 farmland)
2010 $15.1 ($7.7 construction/land, $3.4 nonfarm/nonres.,$3.0 commercial/industrial, $1.2 leasing, $$677,000 1-4 family, $216,000 loans to individuals.)
2011 $13.9 ($6.2 nonfarm/nonres., $4.0 construction/land, $1.37 farmland, $1.3 1-4 family, $524,000 commercial, industrial, $312,000 leasing, $161,000 individuals
3/31 $559,000 ($441,000 construction/land, $339,000 nonfarm, $136,000 commercial, Industrial, $90,000 construction/land, $32,000 leasing, $12,000 1-4 family, -$13,000 automobile loans, -$8,000 individuals).
Construction and Land, 1-4 family multiple residential, Multiple Family Residential, Non-Farm
Non-Residential loans.
As noted below, the bank returned to profitability in 2010, improving its equity as well as bringing its Tier 1 risk-based capital ratio to $13.12%
(in millions, unless otherwise)
Net Equity
2006 $128
2007 $134.3
2008 $154.5
2009 $150.1
2010 $157.2
2011 $163.0
3/31 $165.1
Profit
2006 $21.6
2007 $13.3
2008 -$18.5
2009 -$3.8
2010 $10.2
2011 $12.2
3/31 $2.9
Non-Current Loans
2006 $3.6
2007 $29.6
2008 $66.4
2009 $48.6
2010 $35.6
2011 $29.6
3/31 $39.3

Joining Exchange Bank in the auction are: First Western Financial Inc. of Denver; CBS Banc-Corp of Russellville, Ala.; Market Street Bancshares Inc. of Mount Vernon, Ill.; Fidelity Financial Corp. of Wichata, Kan.; Marquette National Corp. of Chicago; Premier Financial Bancorp Inc. PFBI +2.90%of Huntington, W. Va.; Diamond Bancorp Inc. of Washington, Mo.; Park Bancorporation Inc. of Madison, Wisc.; Trinity Capital Corp. TRC.LN -1.77%of Los Alamos, N.M.; First Community Financial Corp. FMGI 0.00%of Joliet, Ill.; and Commonwealth Bancshares Inc. of Louisville, Ky.
Founded May 1, 1890, Exchange Bank had 404 full-time employees as of March 31, 2012 at its 21 offices: ten in Santa Rosa, 2 in Petaluma, and one each in Cloverdale, Cotati, Healdsburg, Rancho Cordova, Roseville, Sebastopol, Sonoma, and Windsor. In 2007, Exchange had 434 full time employees.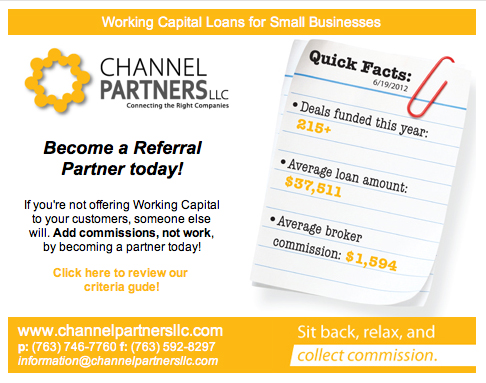 [headlines]
--------------------------------------------------------------
Ten Lawyers Against Evergreen Clause Abuse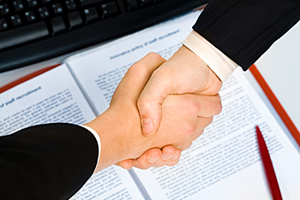 The original intention of the Evergreen clause in an equipment leasing contract was to have an alternative to when the lessee did not exercise the residual at the end of the contract. Often the clause calls for an automatic additional twelve months when the residual is not resolved.
In most cases, the lessor notifies the lessee that the residual will be due, often ninety days in advance. However, often there is nothing in the contract that requires the lessor to notify the lessee regarding the expiration of the contract.
Contrarily, many small ticket lessors do not notify the lessee, and automatically continue the lease, often via an ACH or continued billing, which often goes unnoticed until many payments have already been made.
Leasing News would like to see an industry standard that lessees are notified in advance of the expiration of their contract regarding its termination. We support the clause, and the notification requirement is wide open, meaning 90, 60, even 30 days and by telephone or mail.
This list of attorneys agrees with this and will be available to lessees, sometimes able to help them without a fee, or at a reduced rate, in an effort to end the abuse of Evergreen clause leases.
kitmenkin@leasingnews.org
Jim Coston
Coston & Coston LLC
105 W. Adams Street
Suite 1400
Chicago, Illinois 60603
(312) 205-1010
jcoston@costonlaw.com
(In 1998, he was elected to the United Association of Equipment
Leasing Board of Directors, and in 2003-04 was the first
attorney to become UAEL President, very active in his political party.)
Ronald J. Eisenberg
Schultz & Associates LLP
640 Cepi Drive, Suite A
Chesterfield, MO 63005
(636) 537-4645 x108
(636) 537-2599 (fax)
www.sl-lawyers.com
(Proven Leasing Litigator, well respected by all sides)
Ronald P. Gossett
Gossett & Gossett, P.A.
400 Seridan Street, Building I
Hollywood, Florida
954-983-2828
Fax: 954-983-2850
rongossett@gossettlaw.com
(Many cases including NorVergence, Brican, among others, a winner)
Brandon J. Mark
Attorney at Law, Admitted in Utah and Oregon
Parsons Behle & Latimer
201 South Main Street, Suite 1800
Salt Lake City, UT 84111
Direct Dial 801.536.6958
Facsimile 801.536.6111
www.parsonsbehle.com
BMark@parsonsbehle.com
(His firm represents banks who buy leases, and his
clients refuse to buy these types of leases.)
BARRY S. MARKS
MARKS & WEINBERG, P.C.
Financial Center - Suite 1615
505 North 20th Street
Birmingham, Alabama 35203
P. O. Box 11386
Birmingham, Alabama 35202
bmarks@marksweinberg.com
www.leaselawyer.com
205.251.8303
fax 278.8905 (Direct) 251.8305 (Main)
(Well-known to the leasing industry, also Alabama Poet)
Tom McCurnin
Barton, Klugman & Oetting
350 South Grand Ste. 2200
Los Angeles, CA 90071
Voice: (213) 617-6129
Fax: (213) 625-1832
Cell: (213) 268-8291
Email: tmccurnin@bkolaw.com
(Leasing News Advisor/Well-Known top Leasing Litigator)

Frank Peretore
Peretore & Peretore, P.C.
191 Woodport Road
Sparta, New Jersey 07871
www.peretore.com
(973) 729-8991
peretore@peretore.com
(Experienced leasing attorney, aggressive, author, secretary,
National Equipment Finance Association, ELFA, too)

Ellen Stern
Ellen Michele Stern
17630 El Mineral Rd
Perris, CA 92570
951-443-4000
leaselaw@msn.com
(Long time Southern California leasing attorney, well-respected)
Kevin E. Trabaris, Principal
Trabaris, P.C.
707 Skokie Boulevard, Suite 600
Northbrook, IL 60062
Direct: (847) 205-4377
Mobile: (847) 840-4687
Fax: (848) 260-5768
kevin@trabaris.com
www.trabaris.com
"In my career, I've repeatedly seen this provision misused
by unscrupulous lessors and think it's a bad idea for both
the lessee and the lessor."
Michael J. Witt, Esq.
MICHAEL J. WITT LAW OFFICES
4342 Oakwood Lane
West Des Moines, IA 50265
Tel: (515) 657-8706
Mobile: (515) 868-1067
Fax: (515) 223-2352
witt-law@live.com
(Former Advanta Leasing
and Wells Fargo Equipment Finance attorney)
Companies who notify lessee in advance of lease expiration
and require their discounter to also notify lessee in advance
http://www.leasingnews.org/Pages/lease_expiration.html


Comprehensive personal property tax outsourcing services
We accept file exports and integrate personal property tax information with all lease management or accounting software. No other firm offers the combination of individual attention, software capabilities expertise, "full disclosure" and web port accessibility to information more than we do.

Click here to learn what our clients say about our service
Gary DiLillo, President 440.871.0555 or gary@avptc.com

[headlines]
--------------------------------------------------------------

Sales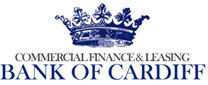 Privately-held lessor/broker in business since 2004 is looking to expand its Orange County and San Diego origination teams with experienced reps ready for a change. We offer clients a variety of traditional banking products including our 0% APR credit card. Our marketing efforts enhance both end user and vendor sales strategies, including proprietary technology, direct mail, and trade show support. Make the move today -
click this link for more details.
www.cflbc.com
Commercial Finance & Leasing Bank of Cardiff, Inc, a
finance lender licensed pursuant to the California Finance
Lenders Law, license #603G469

Dallas-Fort Worth
Seasoned Leasing professional in Dallas-Fort Worth area, experienced in 3rd party generated business. Must be highly ethical, self starter with a good understanding of financials and able to produce immediately and consistently. Generous commissions paid and
benefits after initial trial period.
Please submit resume to ron.mitchell@bancleaseacceptance.com
Contact: Ron Mitchell 214-615-0667 direct
Exp. only, 1 Southeast, 1 West Coast
Looking to Expand Your Career
Base Salary & Commission
resumes to : dmitchem@ifsc.com
www.ifsc.com
Stable, profitable independent lessor, 30 years in business,
Chicago suburbs
For information on placing a help wanted ad, please click here:
http://www.leasingnews.org/Classified/Hwanted/Hwanted-post.htm

Please see our Job Wanted section for possible new employees.
[headlines]
--------------------------------------------------------------
Leasing News Help Wanted Ad Pricing
25% Off regular rate below plus 30 day run
Help Wanted Web Ad New Programs
Classified Ad Section

21 days in a row:
$595 four lines (a space is a line)
($40 each additional line or space)
All you need do is send us the copy or the position description you want to fulfill and we do the rest. We will design the ad with the idea to fit you budget best, as well as recommend a "click to a web page" or seprate full page job description. Lines and spaces determine the price of the "help wanted ad" as the Logo is free as well as company description at the bottom of the ad (not to exceed the number of lines of the ad.) Also free: click to a click to a web site or a full description of the position.

Ads are placed in the "Help Wanted' section by category, alphabetical, with the ad with the most lines first in the group. They appear on the web site and in each news edition at the top, not in flash, but in separate news editions. (The "help wanted" top ad are changed in each news edition in sequence with other "help wanted" ads, mostly in a chronological basis.) The ad always appears in the classified help wanted section in each news edition, plus remains on the web site, even when it appears at the top of the headlines.
Most readers scroll the newsletter, or those directly interested in classified, will click on the headline and go direct to the news edition classified help wanted section, or click on the web site, and go to it at this site.
Leasing News reserves the right to refuse advertising, particularly to a company that has appeared in the complaint bulletin board
[headlines]
--------------------------------------------------------------


****Announcement*****************************

Peretore Joins LEAN

The newest member of the Lease Enforcement Attorney Network (LEAN) is Frank Peretore, founding partner of the commercial law firm Peretore & Peretore, P.C. of Sparta, NJ.
The firm represents national and regional banks and finance companies, bringing a result-oriented approach that respects the sound business judgment behind clients' legal decisions.
"I've enjoyed watching LEAN evolve into the organization it's become," Peretore said. "It's got a great membership. It's got a great mission. It fulfills an obvious need within our profession. That's why I'm so pleased to join."
A graduate of Georgetown Law Center, Peretore is a member of the Bar in the States of New Jersey, New York, and Washington, D.C., and serves as secretary of the National Equipment Finance Association. His publications date back to 1997 and include Workouts and Enforcement for the Secured Creditor and Equipment Lessor, a 546-page guidebook published by Oxford University Press in 2008.
About LEAN
LEAN is a nonprofit association of law firms throughout the country with a practice concentration in the enforcement of equipment leasing and finance obligations. LEAN law firms are carefully selected for their expertise in leasing law and are highly regarded by top leasing and financial companies. For more than a decade, clients have turned to LEAN for cost effective solutions. For more information, including a complete list of LEAN firms and locations, call 877.532.7352 or visit www.leasecollect.org.

Frank Peretore Profile
http://www.peretore.com/frank_peretore.html

****Announcement****************************************
Send Leasing News to a Colleague. We are free!!!
[headlines]
--------------------------------------------------------------
Letters??---We get eMail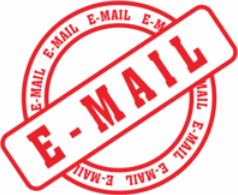 ----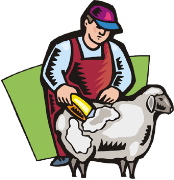 Operation Lease Fleece
Richard Norris, reported to be the bookkeeper of Jim Raeder and Mark McQuitty, as well as Chant Vartanian, sentencing re-set. His private information he pled guilty to will be revealed when sentenced, as it is sealed until then. "ORDER TO CONTINUE Sentencing by Judge Cormac J. Carney as to Defendant Richard Michael Norris. (NOTE: CHANGES MADE BY THE COURT) Sentencing reset 7/2/2012 10:00 AM before Judge Cormac J. Carney. (rla) (Entered: 02/15/2012)"

"Do you know if his court date got pushed back? You had him listed as being sentenced in early July."
(name with held)

((ORDER TO CONTINUE Sentencing by Judge Cormac J. Carney as to Defendant Richard Michael Norris. Sentencing continued to 12/3/2012 10:00 AM before Judge Cormac J. Carney. (mt) (Entered: 06/08/2012)
He appears to be the last of the group to be sentenced, and evidently his record remains sealed until he is sentenced. At last conversation with the authorities involved, they consider the Operation Lease Fleece case open. editor).
---

Lease Companies on the Stock Exchange
http://leasingnews.org/archives/Jul2012/7_02.htm#stocks

"Leasing Companies on the Stock Exchange – Don't forget Pacific West Bancorp."

Dorran Sampson, Vice President Broker Relations
6975 Union Park Center, Suite 200
Cottonwood Heights, UT 84047
Phone: 801.233.6837
Fax: 801.566.0482
dsampson@pweqf.com
www.pweqf.com
(Here is the latest from Tuesday, July 10, 2012:)
Prev Close: 24.64
Open: 24.95
Day's Range: 24.49 - 25.24
52wk Range: 13.00 - 25.50
Volume: 238,872
Avg Vol (3m): 195,341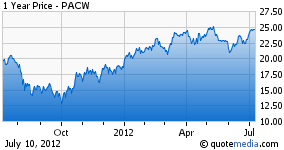 ---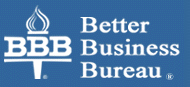 Six Month BBB Leasing Company Ratings
http://leasingnews.org/archives/Jul2012/7_06.htm#bbb
"I noticed Dakota didn't make your BBB ratings list… FYI, we have had an A+ for 10 years now! Thought you would want to know… plus, we don't even pay for it! :-)
http://www.la.bbb.org/business-reviews/Loan-Companies/Dakota-Financial-LLC-in-Los-Angeles-CA-13177252
"Hope you are doing great,"
Mae
Mae G. Philpott
Sales & Marketing Director
Dakota Financial, LLC
Charlotte, NC
(Will add to the one we will run three months from now. Editor)

----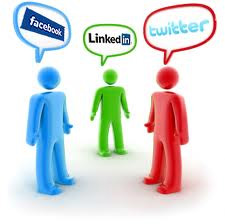 Top 5 Reasons to Get Over Your Dis-"Like" of Social Media
www.Crelogix.com
http://leasingnews.org/archives/Jun2012/6_29.htm#social
"I know it is a reprint article, still:
"the top tip ( #1: It's free) has a limit:
- if you need to hire staff or consultancy to setup your social media dashboard, costs are made. The body of the text also mentions this. Free is catchy but inaccurate.
- even if free, most social media have free and professional packages. Professional access comes at a price (LinkedIn starts around $20/mnth for individuals, corporate accounts might be available).
- even if free information available, the useful content might be charged. Google maps in corporate websites charges a pay per view fee which was recently reduced because companies moved away from the service because of those costs.
- some social media start free and then start charging for specific content. Yammer comes to mind.
"I'm sure there is something to be said about the other tips, but there we step into the realm of like and dislike of social media presence.
"Even if it is free, the top tip to consider company presence on social media is to consider what value it will bring to the company.
Don't start it because it is free or possible.
"I have a Johnny Cash text in mind related to something free and possible ("I killed a man in Reno, ..."). "
Kind regards, Sicco Jan Bier
Weesp, Netherlands
(I find an age divide in understanding the social media.
(While I do pay for the upgrade in LinkedIn, it really is free if you don't want the extras, and was free for two years, myself. Facebook, twitter are free, also, and I don't pay for anything here.
(I have never paid for using a map in Google or on other browsers. I primarily use Copernic, and not Explorer or Google, which has become more not a browser company, but a make of products, advertiser, software provider, and has grown into a major influence, too. Editor)
----
"One of the areas of financing that has really taken off for us is the short term business loan through Channel Partners. It is surprising how many small business's are open to this financing… we are completely transparent in the terms and conditions to the customer. I think it is a testament to the fragile state of our economy and banking crisis that the product has been so successful."
Greg McIntosh
Momentum Commercial Funding, llc
Rancho Cordova, Ca 95670

---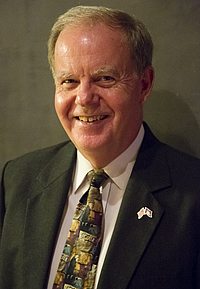 Archives June 20, 2000
Swander Speaks
http://leasingnews.org/archives/Jun2012/6_20.htm#archives
"Hello to you and your readers. I received a few emails from some friends and want to let everyone know I appreciate your friendship. Attached is a recent photo.
"I am still in Phnom Penh, Cambodia, doing consulting plus being the part-time Executive Director of the AmCham.
"I am still writing my travelogues and attach a recent one on Banteay Chhmar (see below). Hope you will share it with your readers, like we did years ago. If anyone wants to be on my distribution list, please let me know. I try to write four or five a year, depending on travels.
"Thought I'd also enclose a photo from my balcony."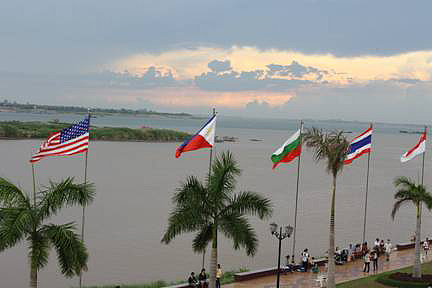 Take care!
James E. (Jim) Swander
Consultant
Phnom Penh, Cambodia
Email: jimswander@gmail.com
Mobile: +855 (15) 772 750
Skype: jimswander
Skype In: +1 (760) 201 0033 (USA)
Bamteau Cjjmar (many photos)
http://leasingnews.org/PDF/BanteayChhmar.pdf
----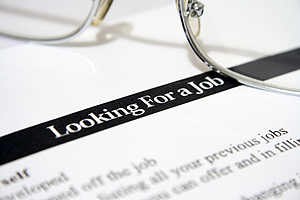 "Please remove my job posting ad. I work for insurance underwriters doing commercial loss control inspections and premium audits.
"I have doing this for almost 4 years and it has now become full time.
"I will still read your newsletter because I like the articles and every once in awhile I hear about someone I have known. Most are long gone. I started in 1971 and was active until 2000 when I moved to Florida to do Real Estate.
"Thanks for you help,"
Tom Lewis

----

"Thank you. Leasing News is a terrific resource.

"In a short amount of time I have become dependent on the information and insight."

Thanks again,
Vernon Tirey
LeaseQ.com


[headlines]
--------------------------------------------------------------
Why I Became a CLP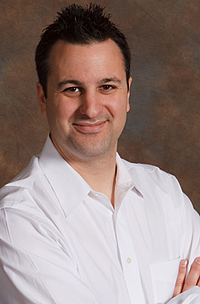 Brian M. Schonfeld, CLP
Project & Information Manager
Pawnee Leasing
(A Chesswood Group Limited Company)

Rather than attending an Institute for Leasing Professionals (ILP), I self studied for the exam as well as attending a Certified Lease Professional (CLP) master review class that was hosted by the United Association of Equipment Leasing (now National Equipment Finance Association) at their Annual Conference and Exposition. My experience in sales and portfolio management provided a great background for a good portion of the exam, and I found myself breezing through many sections of the handbook. However like many people, I soon hit the brakes when I started studying the financial and tax accounting section! I think learning how to create a balance sheet and income statement for both a capital and operating lease took more time than anything else. Needless to say I passed, and am proud to say I'm still Pawnee Leasing Corporation's only CLP.
Passing my CLP exam was a big accomplishment. In addition to being the first CLP in the storied history of Pawnee Leasing Corporation, my designation gave me confidence in dealing with both our current and new broker customers. I felt secure in the knowledge that they would be able to instantly recognize me as an industry expert, and they could expect their marketing representative to be able to thoroughly and accurately answer any questions they may have. Additionally, it gave me the confidence to get more involved in the industry, knowing that I was part of a select group of members who had publically demonstrated their knowledge of and commitment to the leasing industry. I have since had the great privilege to chair the 2012 NAELB Annual Conference, as well as serving on the CLP Foundation's Board of Directors.
Not only did earning my CLP certification help my position in the leasing industry, but it also shaped my work ethic and gave me the confidence to go back to school. And I'm proud to announce that just this last May I graduated from Colorado State University with my Master's Degree in Business Administration.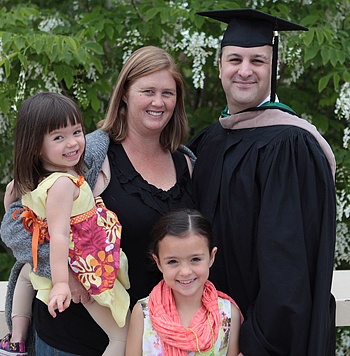 I began my career in commercial equipment leasing straight out of college, and it remains the only industry I have ever worked in or known. I started working for a small Broker/Lessor, Genesis Commercial Capital out of Irvine, California, over a decade ago; and Genesis's President Greg Rieke was a CLP and a big influence on my early leasing career. He was very knowledgeable about the industry as a whole, and well respected by the bank partners we worked with as well as other brokers. He struck me as the consummate professional, and I attributed a lot of that professionalism to his CLP designation. Although as a newcomer to the industry and unable to sit for the CLP examination for another five years (today it is a three year minimum); the fact that there was an industry designation I could earn was a motivator for me to learn and earn my CLP as soon as I was able.
Fast forward five years working as an account and portfolio manager, and I had just been hired as a new marketing representative for Pawnee Leasing Corporation in Fort Collins, Colorado. I was now eligible to sit for the exam, and Pawnee's President Gary Souverein was extremely supportive of the idea. He thought having a CLP represent Pawnee would be a great asset to the company, and he was anxious for Pawnee Leasing Corporation to join the ranks of the CLP employers. If I was successful in passing the exam, I would be the first CLP in Pawnee's then 25+ year history.
I'd advise anyone who is thinking of sitting for the CLP to stop hesitating and sign up. The pass rate is over 80% and the exam can be taken confidentially if you're worried about passing. We have mentors to help you, and can usually proctor an exam at your office location if you can't make one of the scheduled exams. The knowledge, confidence, and relationships you will gain will be more than worth the time and effort you put in to obtaining your CLP designation!

Why I Became a CLP series:
http://www.leasingnews.org/CLP/Index.htm

[headlines]
--------------------------------------------------------------
#### Press Release #############################
Slowing Equipment Investment Expected to Stabilize
or Improve in Second Half of 2012
Washington, DC, –- The Equipment Leasing & Finance Foundation (the Foundation) releases a new quarterly update to its 2012 Equipment Leasing & Finance U.S. Economic Outlook today. The report, which is focused on the $628 billion equipment leasing and finance industry, forecasts equipment investment and capital spending in the United States and evaluates the effects of various related and exogenous factors in play currently and into the foreseeable future. According to the Q3 Outlook, the projected growth in equipment and software investment for 2012 has slowed to 6.4 percent, down from the previous projection of 6.9 percent. The recent slowdown in economic activity indicates that equipment investment continued to lose momentum in Q2, but forward-looking indicators suggest growth will stabilize and potentially improve in the second half of the year.
William G. Sutton, CAE
President, Foundation, President/CEO ELFA
"The steady overall growth projected for 2012 in the Q3 Outlook aligns with the steady year-over-year growth in new business volume seen in the Equipment Leasing and Finance Association's Monthly Leasing and Finance Index. The Outlook report and the Foundation's Monthly Confidence Index both indicate that concerns over the European debt crisis, U.S. unemployment and regulatory and political uncertainty continue to hamper growth. However, we are cautiously optimistic that growth will pick up in the second half of 2012 and into 2013 due to improvements in the manufacturing and housing sectors and lower oil prices," said William G. Sutton, CAE, President of the Foundation and President and CEO of the Equipment Lwasing and Finance Association.
Key findings include:
Expectations for 2012 are that investment will grow, but at a slower rate than previous quarters. The European crisis, the slowdown in emerging markets and regulatory and political uncertainty remain significant headwinds for 2012.
Looking to the second half of 2012, notwithstanding an external shock, the U.S. is poised for growth driven by an improving housing market, a growing manufacturing sector and pent-up demand in the consumer and business sectors. Lower oil prices should also help support growth during the second half of the year. The initial projection for 2013 growth in equipment and software investment is 8 percent.

Trends in equipment investment include:
Credit market conditions have stabilized in the past several weeks after fears of Greece exiting the EU caused tensions to spike. The subsequent flight to safety by investors pushed long-term U.S. Treasury rates to all-time lows. As economic conditions slowly improve, demand for business loans will continue to grow, and supply constraints for large businesses should ease further. However, small businesses are reportedly having some difficulties in accessing capital. Conditions remain favorable for purchasing versus leasing, as the cost of borrowing is near record lows.
The U.S. economy slowed in the first quarter of 2012 to an annualized growth rate of 1.9 percent, down from 3 percent in the fourth quarter of 2011. Overall, the macro outlook for 2012 has not changed materially. Real GDP growth is forecast at 2.2 percent, down from the previous forecast of 2.3 percent, and inflation expectations dropped from 2.4 percent to 2.3 percent.
The Foundation produces the Equipment Leasing & Finance U.S. Economic Outlook report in partnership with economics and public policy consulting firm Keybridge Research. The annual economic forecast provides a three-to-six-month outlook for industry investment with data, including a summary of investment trends in key equipment markets, credit market conditions, the U.S. macroeconomic outlook and key economic indicators. The report will continue to be updated quarterly throughout 2012.
Download the full report at
www.leasefoundation.org/IndRsrcs/EO/
The Equipment Leasing & Finance Foundation is a 501c3 non-profit organization that provides vision for the equipment leasing and finance industry through future-focused information and research. Funded through charitable individual and corporate donations, the Foundation is the only organization dedicated to future-oriented, in-depth, independent research for the leasing industry. Visit the Foundation online at http://www.LeaseFoundation.org.
##### Press Release ############################
Mr. Terry Winders available as a consultant regarding assisting attorneys in resolving disputes or explaining procedures or reviewing documents as utilized in the finance and leasing industry.
He is the author of several books, including DVD's, as well as weekly columnist to Leasing News. He also performs audits of leasing companies as an expert on documentation, and has acted as an expert witness on leasing for litigation in legal and tax disputes, including before the IRS. He also has taught the senior bank examiners, how to review a bank leasing department, for the Federal Reserve in Washington D.C. and has trained the examiners for the FDIC on how to prepare a lease portfolio for sale.
502.649.0488/Leaseconsulting@msn.com
(This ad is a "trade" for the writing of this column. Opinions
contained in the column are those of Mr. Terry Winders, CLP)
Send Leasing News to a colleague.
Ask them to subscribe. We are Free!!

[headlines]
--------------------------------------------------------------

Corgi Mix
Santa Rosa, California Adopt-a-Pet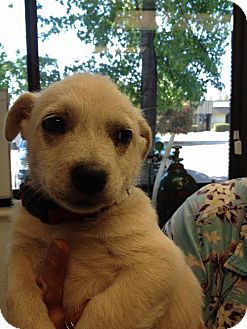 </p>
Bosco
Breed: Corgi Mix
ID#: 4702397
Color: Tan/Yellow/Fawn
Age: Puppy
Size: Med. 26-60 lbs (12-27 kg)
Sex: Male
"I am already neutered, up to date with shots, good with kids, and good with dogs."
"Meet our newest Corgi mix puppies!!
"Meet our newest puppies! These sweet little puppies are approximately 2-3 months old Corgi mixes. Because of their young age, they will need a lot of time and training. They are very sweet and affectionate. They are absolutely adorable as they are stocky little things with these huge eyes and short little Corgi legs. Daddy was a leasing salesman, but we estimate that they will be approximately 35 pounds."
Please contact Vicki (vickibenson@att.net) for more information about this pet.
Rescue Group: California Animal Rescue
Pet ID #: 4702397
Contact: Vicki Benson
Phone: (707) 293-4470
Let 'em know you saw "Bosco" on Adopt-a-Pet.com!
E-mail: vickibenson@att.net
Website: http://CaliforniaAnimalRescue.rescuegroups.org
Address: Santa Rosa, CA 95407
Come Meet Our Pets...
Mobile adoptions every Sunday at Petco in Santa Rosa, CA from 12pm to 3pm. 2765 Santa Rosa Avenue, Santa Rosa, CA
Adopt-a-Pet by Leasing Co. State/City
http://www.leasingnews.org/Conscious-Top%20Stories/Adopt_Pet.htm

Adopt a Pet
http://www.adoptapet.com/

• Contract Negotiations • Fraud Investigations
• Credit Investigations • Skip-tracing
• Third-party Commercial Collections
John Kenny
Receivables Management
For flat fee or commissions basis

john@jkrmdirect.com | ph 315-866-1167| www.jkrmdirect.com
(Leasing News provides this ad as a trade for investigations
and background information provided by John Kenny)
[headlines]
----------------------------------------------------------------
This Day in History
-------------------------------------------------------------

SuDoku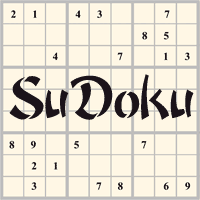 The object is to insert the numbers in the boxes to satisfy only one condition: each row, column and 3x3 box must contain the digits 1 through 9 exactly once. What could be simpler?
http://leasingnews.org/Soduku/soduko-main.htm
--------------------------------------------------------------

Daily Puzzle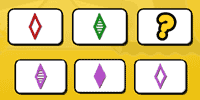 How to play:
http://www.setgame.com/set/puzzle_frame.htm
Refresh for current date:
http://www.setgame.com/set/puzzle_frame.htm
--------------------------------------------------------------


http://www.gasbuddy.com/
http://www.gasbuddy.com/GB_Map_Gas_Prices.aspx
http://www.gasbuddy.com/GB_Mobile_Instructions.aspx
--------------------------------------------------------------

Weather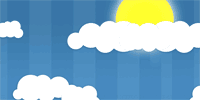 See USA map, click to specific area, no commercials
--------------------------------------------------------------

Traffic Live---
Real Time Traffic Information
You can save up to 20 different routes and check them out with one click,
or type in a new route to learn the traffic live
--------------------------------