Friday, July 20, 2007
Headlines---
Chris Raley: on passing of his partner Gene Sides
Classified Ads---Syndicator
Editor's Note: Maria Martinez-Wong
PNC to buy troubled Sterling Bank, Lancaster, PA
Destiny New Child---up-date
RW Professional Leasing Up-Date
Credit Quality at U.S. Bancorp, Wells Fargo
Classified Ads---Help Wanted
ELFA Pop Quiz:
The Pros And Cons of Bank References
Leasing Assoc. Conferences up-date
Monitor Publisher to speak at Lessors Conf
Balboa hires Patrick OnTal VP Inside Sales
CIT and Sovereign Investment Relationship
ePlus Common Stock to Be Delisted
Maxus Capital Group Adds $100 MM
MagnetBank Equipment Finance Expands Team
CIT Group Posts Q2 Loss/stock falls
Canadian Issues Asset Equipment Finance/Leasing
BofA reports profit up 5 percent
Bank of New York profit slips after merger costs
Fed minutes: Inflation remains biggest risk
Dallas area's August foreclosures jump
AT&T quietly introduces $10 DSL plan
WaMu gets boost from retail banking
News Briefs---
You May have Missed---
The Dancing Golden Retriever
Sports Briefs---
"Gimme that Wine"
Calendar Events
Snapple Real Facts
Today's Top Event in History
This Day in American History
Baseball Poem- By Thomas Fronckowiak Jr
SuDoku
Daily Puzzle
######## surrounding the article denotes it is a "press release"

------------------------------------------------------------------

Chris Raley on the passing of his partner Gene Sides
(From several readers, while I was on vacation, it appears Gene Sides, co-founder of First Prime Capital, Charlotte, NC, died in a freak accident. Apparently he fell from his roof while cleaning gutters. His partner, Chris Raley is continuing the business and was kind enough to respond. Editor.)
"To be quite honest, the reality of losing Gene still hasn't struck home with me. He was my friend first and foremost. In each and every conversation during any workday, business was always almost secondary. Our relationship was like that. We were friends first, who happened to be partners.
"Gene was essentially a second father in my eyes. I respected him immensely, and his praise or compliment would make my day. Like my own father, he was family oriented, and lived to see his sons become men of their own account. He was a good man, and a great father - to both me and his three sons, Ryan, Scott, and Kip (who all three were and are involved in the company).
"Dealing with Gene's loss, from a business standpoint, has unfortunately prevented me from personally beginning the grieving for him until I began replying to your email. I simply cannot find the words to describe the hole his loss has created, other than to quite simply describe it as painful, untimely, and tragic. The world is definitely a little less brighter since his passing.
"After many years in the corporate banking and leasing world Gene's dream was to "run his own deal" and create something to pass on to his family. Gene's joining me @ FPC in 2003 was a realization of his dream, and I couldn't think of a nicer guy deserving it. First Prime Capital is the company it is today due to his tireless devotion to it and to me as a friend and partner. And at the end of the day.....his dream was realized.
"There are several lessons here. The first, and most obvious one, is, as a business owner....and partner.....plan for the unexpected.
"Another one is - always tell those you care about how you feel about them, whether a friend, father, husband, wife, son, daughter, etc.
"The last time you see them may really be the last opportunity you have to tell them."
Sincerest regards,
Chris Raley
Managing Member
First Prime Capital, LCC
craley@fpcleasing.com

Robert Eugene Sides obituary
'Gene'
Mr. Sides, 62, of Charlotte, went to be with the Lord Tuesday evening, July 10, 2007. Gene, a native of Charlotte, graduated from East Mecklenburg High School, Class of 1962. He was the son of Helen Sides of Charlotte, and the late Robert Sides. Gene was an avid sports fan, particularly baseball, and played for several award-winning youth baseball teams that received national recognition. For a brief period, Gene attended Appalachian State University, but his love for baseball and a contract with the Minnesota Twins gave him an opportunity to pursue his life long dream as a professional baseball player.
After many years in banking and leasing, Gene was instrumental in building First Prime Capital, LLC in Charlotte. Throughout his career, his faith and family were the most important part of his life. Putting others first came naturally for Gene as he was never too busy to spend time with someone in need.
Gene's immediate family includes, in addition to his mother, his wife of 42 years, Sherry Sides, of Charlotte; three sons, Kip Sides of Charlotte, Scott Sides of Belmont and Ryan Sides of Charlotte, along with a number of loving aunts, uncles, and cousins.
A celebration of Gene's life will be held 2:00 PM Saturday, July 14, 2007, at Central Church of God, 5301 Sardis Rd. Charlotte, NC 28270 with Rev. Greg Baker and Rev. Craig Day officiating. The family will gather beginning at 12:30 PM, in the Church narthex prior to the service, to greet friends.
The family is requesting that memorial contributions in Gene's name be given to the Pastoral Care Dept. of Central Church of God or Caleb Care Ministries. PO Box 470093, Charlotte, NC 28247.
The Sides family is in the care of Gaskin Services, Matthews, www.gaskinservices.com.
www.charlotte.com Charlotte Observer
--------------------------------------------------------------

Classified Ads---Syndicator
Overland Park, KS
Top Syndicator from single deal to portfolios. 20+ yrs exp. Available for contract work or full time position. Nationwide contacts.
E-mail: FFLLeasing@aol.com
These job-wanted ads are free. We also recommend to both
those seeking a position and those searching for a new hire
to also go to other e-mail posting sites:
http://www.leasingnews.org/Classified/Posting_sites.htm
In addition, those seeking employment should go to the
human resource departments on company web sites
for funders, captive lessors, and perhaps "broker-lessors."
To place a free "job wanted" ad here, please go to:
http://www.leasingnews.org/Classified/Jwanted/Jwanted-post.htm
For a full listing of all "job wanted" ads, please go to:
http://www.leasingnews.org/Classified/Jwanted/Jwanted.htm
--------------------------------------------------------------

Editor's Note: Maria Martinez-Wong
Leasing News would like to thank Maria Martinez-Wong for acting as editor the last two weeks as Sue and I traveled to Istanbul ( heavy security everywhere, such as hotels, department stores with police with machine guns, metal detectors, search purses, bags, or x-ray them—but great place to visit, best and most fun taxi drivers in the world, great restaurants on the Bosporus; cruising the Greek Islands—eating too much great food, and then visiting the mythology sites in Athens, Greece (worse
smog than LA and worse downtown traffic ever.) Really liked the islands and Istanbul a lot better. Hope we remain friends with the "Turks." Great people.
As Frank Sinatra used to sing, " It's very nice to go traveling, but it's oh so nice to come home."
Kit Menkin, editor
--------------------------------------------------------------

PNC to buy troubled Sterling Bank of Lancaster, PA
County branches to become PNC
By JANE HOLAHAN, Staff
Lancaster New Era
http://local.lancasteronline.com/4/207036
LANCASTER, Pa - PNC Financial Services Group Inc. announced that it will buy Lancaster-based Sterling Financial Corp., which is fighting its way out of an expensive financing fraud case.
Sterling is the parent company of Bank of Lancaster County.
The deal is expected to be valued at $565 million in stock and cash, or approximately $19 per share.
On today's news of the pending acquisition, Sterling Financial's stock shot up 70 percent to $17.89 on the NASDAQ Exchange.
Sterling Financial has 67 branches throughout Pennsylvania, Maryland and Delaware. With 33 banks in Lancaster County, it is the second largest banking firm in the county.
"The assumption right now is that a significant number of Sterling employees will be kept on," said Mike Lambert, vice president and director of communications for Sterling Financial. "And we don't think there will be any closing of banks. This sale is filling in a piece of territory that PNC doesn't cover well."
But Bank of Lancaster County, a mainstay in Lancaster County since 1863, will no longer exist. All the bank branches will carry the PNC name.
PNC, which has about 1,000 bank branches in eight states and the District of Columbia, has county branches at 1966 Fruitville Pike, 1687 Oregon Pike, 801 Estelle Drive and the Giant store at 1008 Lititz Pike.
The sale is expected to take place in the first quarter of 2008 and operational integration should be completed by the third quarter of 2008, according to Lambert.The deal has been approved by both boards of directors.
The sale became necessary after Sterling Financial became embroiled in a financial fraud case through one of its subsidiaries, Equipment Finance, a Lancaster County company.
The company, which financed equipment for the construction and logging business, was accused of collusion and fraud, covering up loan delinquencies by using faked documents.
Five Equipment Finance employees, including the chief operating officer, resigned.
The fraud case will end up costing Sterling Financial between $145 and $165 million, according to Lambert.
A number of financial analysts previously said that a sale would be the best way for Sterling to get out of its huge debt.
Lambert says one of the main reasons the PNC offer was so attractive was that it would restore much of the value for shareholders.
"The price will be $19 per share," Lambert says. "Before the news came out (about the fraud case) in April, shares of Sterling were trading at $20 to $21. This goes a long way to restoring shareholder value."
On Wednesday, the stock closed at $10.55 a share. Late this morning it had risen to $17.89.
Lambert says Sterling also liked the commitment Pittsburgh-based PNC has to employee and customer relations.
"We are pretty comfortable with PNC. They are very customer focused," Lambert says, noting that the bank has won awards for customer service.
"We were interested in the way the two companies would fit together and the way employees and customers were handled in the new company," he says.
In a statement announcing the acquisition, PNC President Joseph Guyaux said: "Sterling's strong deposit share and outstanding retail banking model make it an ideal fit for PNC. This acquisition provides a meaningful entry into several of the fastest growing Pennsylvania counties and joins our Pennsylvania markets of Harrisburg and Philadelphia to our new Greater Baltimore region."
The statement also noted that PNC believes the fraud case was confined to Equipment Finance.
The company has more than $126 billion in assets and $77.4 billion in deposits. It is one of the largest diversified financial services organizations in the country.
In addition to the Bank of Lancaster County, Sterling Financial includes Bank of Hanover, Bay First Bank, PennSterling Bank, Bank of Lebanon County, Pennsylvania State Bank and Delaware Sterling Bank & Trust Company.
It also operates fleet and equipment leasing unit Town & Country Leasing. It also offers trust, investment and brokerage services through Sterling Financial Trust Company, Church Capital Management LLC and Bainbridge Securities.
--------------------------------------------------------------

Destiny New Child---up-date
Basically United States Bankruptcy Judge Marvin Isgur has permitted the lessees to intervene in the bankruptcy adversary case against the lease companies and other defendants.
In NorVergence lease situation, the Weir class action group tried and failed to accomplish this very thing. Many of those who participated were unhappy with the final results, according to various listserves.
Judge Isgur ruled:
"To clarify the claims on which the putative intervenors may intervene, the Court has attached three exhibits to this Memorandum Opinion. Exhibit "A" is a chart setting forth the proper ownership of the claims, as they have currently been pled. In determining ownership of claims, the Court has not considered (i) whether the claims, as stated, are sufficient under either Federal Rules of Civil Procedure 8 or 9; or (ii) whether the trustee and intervenors should be allowed to plead an alternative set of facts that would change the ownership chart. Those matters will be considered when properly pled. Exhibit "B" is a chart setting forth the parties that the13 See supra p. 8
Case 06-03285 Document 361 Filed in TXSB on 07/06/2007 Page 19 of 24
20 Court understands to have settled or to be in the process of settling claims. Exhibit "C" is a list of all parties the Court understands to be seeking intervention. A separate order has issued setting forth a procedure for any party to request reconsideration of the Court's findings as set forth in Exhibits A, B, or C. If a settlement has been finalized those parties will not be allowed to intervene as to the Lenders. As to all other parties, intervention is allowed.
Signed at Houston, Texas, on July 6, 2007.
Marvin Isgur
United States Bankruptcy Judge
http://leasingnews.org/PDF/Todays_Destiny.pdf
"Not later than August 2, 2007, any party may seek reconsideration of the ownership of the claims set forth in the chart attached to the Memorandum Opinion as Exhibit "A".
2. Not later than July 23, 2007, the Lenders1 shall file a sworn statement setting forth those settlements listed on Exhibit "B" that have been finalized.
3. Not later than August 2, 2007, any party may object to the finding of settlement of the claims set forth in the chart attached to the Memorandum Opinion as Exhibit "B". Any matters not set forth in the sworn list filed in accordance with paragraph 2 will be deleted from
the "settled" matters chart without the necessity of the filing of an objection."
http://leasingnews.org/PDF/Todays_Destiny2.pdf
Attorney Ernest W. Boyd, Houston, Texas, representing Bankruptcy Trustee Joseph M. Hill on January 31st threw the gauntlet down by filing against finance and leasing companies in the Bankruptcy Estate of Today's Destiny. Named are Michael Day, Max Day, Jared Day, Pamela Day, Medicus Marketing, Inc., IBD Marketing, Inc. Teamwork Investments, LLC, who are also intermixed with TNG Systems, and Dental Affiliates, among others, all reportedly in bankruptcy.
Originally creditors, as in the NorVergence lease situation, the trustee is naming finance and leasing companies as being part of the scheme in the computer/telephone/promotion product where the value of the equipment is claimed to be basically "worthless."
Named are:
Advance Credit Leasing Corporation
American Enterprise Leasing, Inc. a/k/a AEL Financial
Bankers Healthcare Group
Bankers Leasing Company
CFC Investment Company, Inc., a subsidiary of Cincinnati Financial Corporation
Citicorp Vendor Finance, Inc
Crest Capital
Eastern Funding
Financial Pacific Leasing, LLC
General Electric Capital Corporation a/k/a GE Capital
Greater Bay Capital
Hewlett Packard Financial Services d/b/a HP Financial Services, Inc
HPSC, Inc
Irwin Commercial Finance
Leaf Financial Corp
Lyon Financial Services, Inc. d/b/a U.S. Bancorp Business Equipment Finance
Pioneer Capital Corporation
Puget Sound Leasing Company
Sterling National Bank
Susquehanna Patriot Commercial Leasing Company a/k/a Patriot Leasing
Tiger Leasing LLC
U.S. Bank Portfolio Services
Previous stories:
http://www.leasingnews.org/Conscious-Top%20Stories/Another_Norvergenge.htm
--------------------------------------------------------------

RW Professional Leasing Up-Date
The only one left to be sentenced is Stephen Barker, who is scheduled has again had his court date changed, now to August 10th. He was reprimanded to jail in February, 2006, when found guilty. Leasing News was told by a reliable source that he turned computer information over the U.S. Attorney's office and will be most likely receiving a sentence of six years.
It also appears Barry Drayer, 67, convicted of defrauding banks of $28 million and sentenced to 11 1/2 years in prison by Federal Judge Arthur Spatt, Central Islip, New York has not been assigned a prison, as his appeal is still under process, it is reported.
There also may be so negotiations going on as the US Attorney's office has reportedly been attempting to have returned as much money as possible to victims.
Steven L. Tiscione, Assistant United States Attorney Eastern District of New York, and his colleague Geoffrey Kaiser are now handling the case as the lead attorney Linda Lacewell recently left the office.
--------------------------------------------------------------

Spotlight on Credit Quality Intensifying at U.S. Bancorp, Wells Fargo
ELT Daily News
American Banker (07/18/07) ; Cole, Jim
U.S. Bancorp Chief Credit Officer Michael J. Doyle resigned July 17, just after the bank reported its second-quarter financial results. Although the results showed stable credit metrics, the announcement sparked concerns from analysts that credit-quality issues may be more of a worry for investors than previously thought. Chief Executive Richard K. Davis said that the resignation was not related to credit-quality concerns, but analysts looked at rising charge-off levels at the bank and noted that perhaps Doyle's resignation could mean a downturn in U.S. Bancorp's credit cycle. In addition, the results showed an increase in nonperforming construction and development loans. Wells Fargo also reported its financial results; its greatest weaknesses in credit quality are in its auto and home-equity lines.
Note: U.S. Bank Equipment Finance named Frank Namdar Senior Vice President and Chief Credit Officer on July 16:
http://www.leasingnews.org/archives/July%202007/07-16-07.htm#usbank

--------------------------------------------------------------

Leasing Industry Help Wanted
Accounts Manager

ACCOUNT MANAGER
Phoenix, AZ or virtual office
Responsible for developing and managing Vendor Programs with equipment manufacturers and vendors. Click here for more detailed information.
Manufacturers' Lease Plans Inc. (MLPi) is the pioneer of short-term rental and operating lease financing, funding high technology equipment manufacturers since the 1960s.
Collections

Collections Opportunity
Seeking an experienced collector to join its growing staff. Candidates should have a minimum 2 years of high volume collections experience, preferably in commercial vehicle lending or leasing. Competitive salary plus comprehensive package available. For consideration please fax resume in confidence to R.Z. 718-392-3933 or e-mail to rzerillo@advantagefunding.us


EFD Marketing Specialist


EFD Marketing Specialist
Walnut Creek, CA
You will serve as a liaison between the department's equipment leasing brokers and internal staff. Requires a BA or 3 years of relevant experience. CLICK HERE for a detailed description and resume submission
info.


Managed Services Division
Sales Representatives

Sales Reps

Due to expansion, we have openings in Richmond VA, Raleigh NC and Washington DC. To see job information, click here. Submit resume to pshelley@wwsmanagement.com

Since 1986, CSC Leasing has worked with well-managed companies who appreciate the value of leasing.

--------------------------------------------------------------

ELFA Pop Quiz:
Do You Need the Equipment Leasing Finance Association's Advanced Leasing and Finance Workshop?
This quiz question will help you determine if you do:
To be effective a purchase money security interest, a UCC-1 Financing Statement, must be filed within 20 days after....
a. Lessee's Possession of the first piece of equipment.
b. Date of transaction.
c. Lessee's signing the legal documents.
d. Signing the acceptance.
Have you chosen your answer? Good. Now go to
http://www.elfaonline.org/events/2007/ELFW/
to download the Advanced Leasing and Finance Workshop brochure and take the rest of the Quiz located on its last page (along with the answer key.) If you answer a majority of the questions correctly, the Advanced Workshop is for you.
ELFA's Advanced Leasing and Finance Workshop is designed to provide professionals who possess a working knowledge of the industry with a fuller understanding of the business of equipment leasing and finance. The next Advanced Leasing and Finance Workshop is scheduled for September 17-19 in Boston. The others will occur in various convenient locations throughout the year.
--------------------------------------------------------------

Credit Today Office Debate:
The Pros And Cons of Bank References
www.creditToday.net
We all know it's been getting harder and harder to get good bank references these days. That's a trend that's been going on for at least a decade, as banks have become less willing to share information due to both business and legal concerns.
But a separate question arose recently between Credit Today editors about just how valuable bank references really are. Here's how the debate went:
Rob: There are some interesting new products out there these days developed by commercial credit reporting services that are helping to make it easier for credit execs to obtain good bank reference data.
Dave: I'm not as enthusiastic as you are about bank references, because banks won't say anything bad about their customers. If all they do is confirm that the account exists, you are left wondering how bad things are. Also, the last thing to go bad is the bank loan.
Rob: Good points. But I believe that payment history isn't what you should be looking for. Rather, it's how much or little leverage, how much cash they keep on hand, and the trend. If you've got that, bank info can be very valuable. When I say "value of the information" I'm not really considering payment history from banks.
Dave: I agree with you there, but I don't think you get much of that value added information from the typical reference letter. You really need to speak with their loan officer, who besides talking about the bank accounts will sometimes be willing to verify operational and financial data, especially if you are dealing with a private company.
Rob: That's exactly what I am talking about. For example, which scenario is better: Company A: Deposits: low 7 figures. Loans: low 6 figures, unsecured. Company B: Deposits: low 6 figures. Loans, low 7 figures, secured. Clearly, everything else being equal, scenario B is much riskier, and having that info, it seems to me, is pretty important. The key elements are: · The size of loan relative to the size of the business · The type of loan: working capital (revolving) or equipment or other · Whether it's secured or not (what's a better reference on an account than knowing a bank is offering an unsecured line?) · Any covenants? Also, chances are, the firm's relationship with the bank dwarfs that with any of its trade references, again, making it a key component of the info, wouldn't you say? Dave: Granted, but I'll stand by my previous comment: You need to talk to the loan officer so you can ask questions. That's where you will uncover more relevant information. There's another problem as well. How do you know that a listed bank is your customer's only bank? My experience is that most businesses have ongoing relationships with at least two banks, but they only use one for their references.
Rob: Well, that's certainly a good point. You do need to get a complete picture or your conclusions will be worthless. And that's where the completeness of the information on a credit report comes into play. For larger accounts, it's important to find out if there are any additional banks not listed on your credit app.
Dave: I will grant that if a customer is going to be a substantial account, bank information matters, but for the other 80 percent of customers it's much less important and often is not worth the time to try to get a complete picture, which will seemingly always be incomplete anyway. Besides, a credit report is likely to give you as much information (and very probably from multiple banks) than the reference you handle personally.
Conclusions While we may have our differences regarding bank references, there are some things upon which we can all agree: · Bank references are an essential part of the due diligence of any credit investigation involving a large or otherwise critical account. · It is almost always more worthwhile if you speak directly with the loan officer rather than sending a letter requesting a reference. The best situation is if your customer will contact his loan officer to say that you will be calling. · The information a bank reference can provide regarding a company's leverage is the key takeaway. · Because banks are hesitant to report negative information, what they don't say (or won't say) is often more important than what they do reveal. · Credit reports are a valuable source for data about banking relationships since getting meaningful references directly from the banks is difficult. All of this brings us to this month's survey issue, which examines how credit execs are using bank references when approving and maintaining credit lines and where and how people are getting their bank information. To conduct such a survey, we've put a more sophisticated survey system on our website to explore this issue in more depth. To participate in this month's survey, please go to www.CreditToday.net and look for the prominent link to our new survey section.
copyright 2007 Credit Today, reprinted with permission:" www.CreditToday.net
--------------------------------------------------------------

Leasing Association Conference 2007
Calendar Dates
"Fall Annual Conference" UAEL
"46th Annual Conference" ELFA, Orlando, FL
To view Leasing Association Events-Meetings Open to All,
please click here.
Annual Conference & "Expanded" Exposition
Hilton Tucson El Conquistador Golf & Tennis Resort, Tucson, AZ
October 4-7, 2007
Early Registration Deadline

Register before September 4, 2007 for the early registration discount.

Sign up at the UAEL
Conference Registration
section of the website
or contact the UAEL office

Phone (760) 564-2227
Email info@uael.org
Conference Exposition
Come on out to the Wild West of Tucson, AZ for UAEL's Annual Conference & Exposition. Not only are the traditional exposition booths available, but also a new frontier for UAEL, the panel discussions!
Panel Presentation spaces are limited. For more information regarding a panel space please contact our conference co-chairs Jim Merrilees, CLP at (503) 214-3005 and Curt Lysne, CLP at (949) 399-6395.
Curt Lysne, CLP and Jim Merrilees, CLP
Conference Co-Chairs
Register for a booth and panel presentation using the online Conference Registration form. For questions about the exposition please contact Kim at the UAEL office
(760) 564-2227 or kim@uael.org .
Hotel Registration
Hilton Tucson El Conquistador Golf & Tennis Resort
The room block is filling rapidly! Make your hotel reservations at (520) 544-5000
(Mention the UAEL Conference)
To opt out of UAEL promotional emails please reply back to this email address info@uael.org
UAEL
78120 Calle Estado #201
La Quinta, CA 92253
http://www.uael.org/events/annual/event.php?event=1
-------------------------------------------------------------
October 28-30

Equipment Leasing and Finance Association
Walt Disney World Dolphin Resort
Orlando, Florida
46th Annual Convention
Capital for a Changing World
Download complete Convention Brochure
http://www.elfaonline.org/events/2007/ac/
-------------------------------------------------------------
To view Leasing Association Events-Meetings Open to All, please click here.
---------------------------------------------------------------
### Press Release ###########################

Gerald F. Parrotto, Publisher/Executive Editor of the Monitor
to Speak to Equipment Leasing Executives
UPDATED: ATLANTA, ) -- The Lessors Network (www.Lessors.com) today announced Gerald F. Parrotto, Publisher/Executive Editor of the Monitor will deliver a special presentation to attendees of the 10th Annual Lessors Networking Showcase entitled, "Publishing the Monitor - The Evolution of a Publication & the Industry It Serves".

Gerald F. Parrotto, Publisher/Exec. Editor,Monitor
With 30+ years in the equipment leasing and finance industry, Jerry Parrotto, Executive Editor and Publisher of the Monitor brings his unique perspective to attendees of this year's Lessors Networking Showcase. His career path has taken him from banking to leasing, where he served in management capacities at Industrial Valley Bank, Citicorp, Seafirst Leasing and MetLife. In 1988, he joined Molloy Associates as an executive recruiter and publisher and, in 1998, became the sole owner of the enterprise.
Jerry will speak to the evolution of the Monitor 100, from its inception and launch in 1992 to the present day as well as the overall mission of the Monitor and its website, www.monitordaily.com.
Through the eyes of a publisher, he will provide attendees with his view of the dynamics that have shaped today's equipment leasing industry.
About The Monitor
Providing Unparalleled Connections to the Equipment Leasing Industry Published since 1974, the Monitor is the most widely read independent trade publication serving the equipment leasing industry. The Monitor is published eight times a year on a bimonthly schedule with two additional special issues. Each year, the Monitor publishes the Monitor 100 — the most respected independent ranking and analysis of the top 100 equipment leasing companies doing business in the U.S.
Launched in 1996 to complement the Monitor, www.monitordaily.com provides readers with real-time news and information and remains one of the most visited websites serving the equipment leasing industry nationally. Broadcast daily to thousands via email, monitordaily.com's Daily E-News Update provides readers with the most comprehensive and current news unfolding in the industry it serves. For additional information please visit - www.monitordaily.com
About the 10th Annual Lessors Networking Showcase
Since 1998 the Lessors Network's smaller, Professionally Intimate events have delivered key strategic business information and high profile networking opportunities for an elite group of executives serving the equipment leasing & finance industry. Traditionally this annual networking event has attracted the "A-List" from the equipment leasing and finance markets including: Bank of America, Caterpillar Financial Services Corp., Chase Equipment Leasing, CIT, Citigroup, Inc., Daimler Chrysler, DB Zwirn, De Lage Landen, Dell Financial Services, Deutsche Financial Services, Diligenz, Inc., Fitch Ratings, GATX Capital, GE Capital, GE Commercial, GMAC Commercial Finance, IBM Global Financing, Information Leasing Corp., International Decision Systems, John Deere Credit, Key Equipment Finance Group, KPMG Consulting LLC, LEAF Financial Corp., Marlin Leasing Corporation, Oracle Credit Corporation, Pitney Bowes Financial Services, RVI Group, SAP America, Siemens Financial Services, Textron Financial Corporation, Toyota Financial Services, UCC Direct Services, US Bancorp, Wachovia Leasing & Equipment Finance and Wells Fargo Equipment Finance and others. For additional information please visit - 10th Annual Lessors Networking Showcase
About The Lessors Network
The Lessors Network provides visitor access to markets, information, people, and resources to a global equipment leasing and finance community. Since 1998 the Lessors Network's smaller, professionally intimate events have delivered key strategic business information and high profile networking opportunities for an elite group of executives serving the equipment leasing & finance industry. For additional information please visit www.Lessors.com.
### Press Release ###########################

Balboa Capital hires Patrick OnTal as Vice-President of Inside Sales
(Irvine, CA) Balboa Capital Corporation announces the hiring of Patrick Ontal as Vice President of Inside Sales Vendor Services Group. Mr. Ontal brings 21 years of vendor leasing experience to Balboa Capital where he will be responsible for hiring, training, and mentoring Balboas vendor sales team.
Mr. Ontal is experienced in all aspects of sales and sales management in vendor leasing. Prior to Balboa Capital, Patrick worked for US Express Leasing where he was responsible for the Technology segments inside sales team Previously, Patrick led the Franchise Finance sales team at Key Equipment Finance. Patrick has worked for other fine companies such as Sony Financial Services, Compaq Capital, and AT&T Capital Corporation. Patrick holds a Bachelor of Arts degree in Psychology from La Salle College in the Philippines.
I am excited about assisting Balboa Capital to grow their vendor channel. They possess the potential to make a mark in a number of equipment segments. Our single point of contact approach, streamlined processes, and advanced technology tools should bring real value in the small- and medium-sized vendor sector, said Mr. Ontal.
About Balboa Capital
Balboa Capital provides equipment leasing and financing to small and mid-sized business in the United States. The company markets its products through its direct sales force, vendor channel, and broker partnerships. The company offers leases in the range of $ 5,000 to $ 5,000,000. Balboa Capital is privately held and based in Irvine, CA.
### Press Release ###########################

CIT and Sovereign Investment Company Enter Into Strategic Relationship
Joint Venture to Offer Clients Enhanced Financing Options
NEW YORK--(BUSINESS WIRE)--CIT Group Inc. (NYSE: CIT - News), a leading global provider of commercial and consumer finance solutions, today announced the formation of Sovereign NNN Ventures, LLC, a joint venture between CIT and Sovereign Investment Company, one of the largest and fastest growing private equity investors providing sale/leaseback capital. Under the terms of the agreement, Sovereign Ventures will have an initial capitalization of up to $250 million. Sovereign will manage the new entity.
ADVERTISEMENT
Sovereign Ventures will purchase the portfolios of net-leased properties in the retail, restaurant, office and industrial sectors, and will target companies seeking to expand operations, recapitalize or create liquidity through their real estate assets.
"This joint venture will allow CIT to provide expanded financing options to our client base, especially for companies seeking to monetize owned real estate," said Dennis Irvin, Senior Managing Director of CIT Commercial Real Estate. "Sovereign has a proven track record in this arena, and we believe their strengths are a terrific complement to CIT's."
Pete Mavoides, President and Chief Executive Officer of Sovereign said, "We are extremely pleased to enter into this relationship with such a highly regarded and successful commercial and consumer finance company. The demand for Sovereign's financial products continues to be strong, and this joint venture will provide us with the opportunity to continue to expand our business. We anticipate that our new relationship with CIT will provide the opportunity to access a much broader base of prospective customers and allow us to work with CIT to combine products and offer customers a more complete financing solution."
Individuals interested in receiving future updates on CIT via e-mail can register at http://newsalerts.cit.com
About CIT Commercial Real Estate
CIT Commercial Real Estate offers tailored financing and advisory solutions to companies with real estate obligations and holdings as well as to real property owners and developers. Its team of seasoned experts brings deep experience in real estate lending, advisory, restructuring, investment banking, capital markets, investment and development to unlock the value in owned and leased property.
About CIT
CIT Group Inc. (NYSE: CIT - News), a leading commercial and consumer finance company, provides clients with financing and leasing products and advisory services. Founded in 1908, CIT has approximately $81 billion in managed assets and possesses the financial resources, industry expertise and product knowledge to serve the needs of clients across approximately 30 industries worldwide. CIT, a Fortune 500 company and a member of the S&P 500 Index, holds leading positions in cash flow lending, vendor financing, factoring, equipment and transportation financing, Small Business Administration loans, and asset-based lending. With its global headquarters in New York City, CIT has approximately 7,300 employees in locations throughout North America, Europe, Latin America, and Asia Pacific. www.CIT.com
About Sovereign Investment Company
Sovereign Investment Company is one of the largest and fastest growing private equity investors providing sale/leaseback capital to owners, operators and developers of single-tenant, net-leased real estate. Well capitalized and positioned for growth, Sovereign is actively pursuing restaurant, retail, office and industrial investment opportunities. Since 2004, Sovereign has invested more than $600 million in long-term, net-leased properties nationwide. For more information, visit www.sovereigninvestment.com.
### Press Release ###########################

ePlus Common Stock To Be Delisted From NASDAQ on July 20, 2007
HERNDON, Va.----ePlus inc. (Nasdaq NGM:PLUS), announced today that the Company received a letter, dated July 18, 2007, from the Board of Directors (the "Nasdaq Board") of The NASDAQ Stock Market LLC ("Nasdaq"), stating that the Nasdaq Board has withdrawn its call for review of the May 10, 2007 decision of the Nasdaq Listing and Hearing Review Council regarding the Company. Therefore, effective at the opening of business on Friday, July 20, 2007, the Company's common stock will be delisted from the Nasdaq Global Market. In withdrawing the call for review, the Nasdaq Board noted that the Company has been out of compliance with Nasdaq Rule 4310(c)(14), which requires the timely filing of reports with the Securities and Exchange Commission ("SEC"), for a period of one year from the final due date of the Company's annual report on Form 10-K for the fiscal year ended March 31, 2006. The Company has been working diligently to address the issues related to accounting for stock options granted since its initial public offering. This review is the sole reason for the Company's delay in filing its annual report. In this regard, the Company is finalizing the charges and resulting tax and accounting impact of its historical stock option grants and will expeditiously file its 2006 Form 10-K. The Company is committed to regaining compliance with all filing requirements and obtaining relisting of its common stock on the Nasdaq Global Market as soon as possible.
Following the delisting of the Company's common stock from the Nasdaq Global Market, the Company expects that its common stock will be quoted in the "Pink Sheets" beginning on Friday, July 20, 2007. The Company expects that the trading symbol of its common stock will remain the same (PLUS). Information about the Pink Sheets can be found at its Internet website www.pinksheets.com.
The Company has previously issued several press releases and filed several reports with the SEC including reports on Form 8-K, and investors are encouraged to read these in their entirety for discussion of the delay in the Company's financial statements filings.
About ePlus:
ePlus empowers customers to maximize productivity, efficiency, and cost savings through the best people, practices, and knowledge in the technology industry. By providing access to world-class IT products and services, top level manufacturer certifications, flexible lease financing, software, and patented business methods, ePlus delivers the choices and tools for organizations to optimize their IT infrastructure and supply chain processes. Founded in 1990, ePlus has more than 650 associates in 30+ offices serving more than 2,500 customers. The company is headquartered in Herndon, VA. For more information, visit www.eplus.com, call 888-482-1122, or email info@eplus.com.
### Press Release ###########################

Maxus Capital Group Adds $100 Million Credit Facility from Morgan Stanley
NEW YORK – – Maxus Capital Group has received an additional $100 million credit facility from Morgan Stanley, a leading global financial services firm.
"Morgan Stanley's support enhances our ability to serve a wide range of capital equipment financing needs for our middle-market customers by providing us with a very flexible credit facility," said Chris A. Di Lillo, Chief Executive Officer of Maxus. "With this and the additional support being considered, we will continue to accelerate our growth by satisfying our customers' capital equipment objectives, both routine and complex."
Maxus offers a breadth of uniquely tailored financial products, providing financing for capital equipment such as machine tools, transportation, mining and construction equipment and aircraft. The firm's wide-ranging capability encompasses transactions ranging from under $1 million to nearly $30 million.
"We are pleased to work with Maxus Capital Group," said Andrew Neuberger, Managing Director of Morgan Stanley. "These additional credit resources will allow this very successful firm to serve the needs of the market better than ever."
With headquarters in suburban Cleveland, Maxus serves clients nationwide from offices in Atlanta, Charlotte, Cincinnati, Dallas, Detroit and Pittsburgh. Two additional offices are expected to be added in 2007. More information about the company is available at www.maxuscapital.com.
Morgan Stanley (NYSE: MS) is a leading global financial services firm providing a wide range of investment banking, securities, investment management and wealth management services. The Firm's employees serve clients worldwide including corporations, governments, institutions and individuals from more than 600 offices in 32 countries. For further information about Morgan Stanley, please visit www.morganstanley.com.
### Press Release ###########################

MagnetBank Equipment Finance Expands Team
MagnetBank Equipment Finance has named Barry L. Blailock senior vice president and group credit manager. He brings 37 years of credit and operations management experience in the equipment finance and leasing industry to his new role. MagnetBank Equipment Finance provides equipment financing solutions for middle-market businesses, as well as funding alternatives for other banks and financial institutions throughout the United States. Blailock is responsible for overseeing the group's credit administration and risk management functions.
MagnetBank Equipment Finance has named Barry L. Blailock senior vice president and group credit manager. He brings 37 years of credit and operations management experience in the equipment finance and leasing industry to his new role.
MagnetBank Equipment Finance provides equipment financing solutions for middle-market businesses, as well as funding alternatives for other banks and financial institutions throughout the United States. Blailock is responsible for overseeing the group's credit administration and risk management functions.
Throughout his career, Blailock has held various credit management positions with companies in the equipment finance industry, including OFC Capital, ORIX Financial Services (OFS), The CIT Group and Concord Commercial Corporation. While serving as senior credit officer for OFS Equipment Finance Group, Blailock had the opportunity to work with fellow industry veteran, Bill G. Fite, who was recently named executive vice president and managing principal of MagnetBank Equipment Finance.
Fite noted that Blailock's industry reputation combined with his depth of knowledge and leadership skills made him an invaluable addition to the newly formed team.
"Barry proved to be an integral member of the OFS team, and has quickly done the same at MagnetBank," said Fite. "His level of competence, consummate professionalism and extraordinary commitment to success has already earned him the respect and confidence of our management team as well as his peers."
Although MagnetBank is a relatively new entrant to the equipment financing industry, its team has the industry knowledge and experience, as well as the technical expertise to assist businesses in determining the most effective use of their capital.
"Barry's addition to our team is a perfect illustration of this," said Fite. "By hiring seasoned professionals with a significant amount of industry experience, we're able to focus on becoming a market leader by providing our clients with innovative financing solutions and an unparalleled level of service. We're so pleased to have him join us."
MagnetBank is actively recruiting seasoned equipment finance professionals in markets where it has established loan production offices, including Atlanta, Ga., Boise, Idaho, Houston, Texas, Raleigh, N.C., and Salt Lake City, Utah, and will expand into other key markets nationwide as opportunities to hire the industry's best and brightest arise.
Sites of Reference:
http://www.magnetbank.net
### Press Release ###########################
--------------------------------------------------------------

News Briefs----
CIT Group Posts Q2 Loss; Shares Fall To Lowest Mark Since March
http://www.tradingmarkets.com/.site/news/STOCK%20ALERT/569996/
Canada: Canadian Issues In Asset Equipment Finance/Leasing
http://www.mondaq.com/article.asp?articleid=49664&hotopic=1
Bank of America reports profit up 5 percent
http://www.msnbc.msn.com/id/19854460/
Bank of New York profit slips after merger costs
http://www.marketwatch.com/news/story/bank-new-york-profit-slips/story.aspx?
guid=%7BCE08CFF0-9265-4CC5-995E-A37D05F4CCEE%7D
Fed minutes: Inflation remains biggest risk
http://www.usatoday.com/money/economy/2007-07-19-fed-june-minutes_N.htm
Dallas area's August foreclosures jump
http://www.dallasnews.com/sharedcontent/dws/bus/stories/DN-foreclosures_20bus.
ART.State.Edition1.35a5cf7.html
AT&T quietly introduces $10 DSL plan
http://www.stltoday.com/stltoday/business/stories.nsf/manufacturingtechnology/story/
6147AF81A41E09AA862572FE006B1CFD?OpenDocument
WaMu gets boost from retail banking
http://seattletimes.nwsource.com/html/businesstechnology/2003795531_wamu19.html
Microsoft's 7.3% profit gain meets expectations
http://seattletimes.nwsource.com/html/microsoft/2003796498_webmsft19.html
---------------------------------------------------------------


You May have Missed---
The Dancing Golden Retriever
(sent by Charlie Lester, you have to view it to believe it)
http://www.leasingnews.org/Audio/Travolta.htm
(Readers, you need to click it "on" to play; sometimes click twice.
You also may need to copy and paste into your browser, depending
on your computer system.)
The best occurs after the first minute---it is about two minutes long. Editor
---------------------------------------------------------------

Sports Briefs----
Bonds busts out of his slump, Giants don't
http://www.sfgate.com/cgi-bin/article.cgi?f=/c/a/2007/07/20/GIANTS.TMP
----------------------------------------------------------------


"Gimme that Wine"
Up and Down the Napa Valley Wine Roads
http://www.sthelenastar.com/articles/2007/07/19/columnists/george_starke/
doc469ef0e9008ef007890916.txt
Stags' Leap Winery
http://www.sthelenastar.com/articles/2007/07/19/features/arts_and_entertainment/
doc469ef09666d8b524492379.txt
Daniel: Riesling is finally getting the respect it deserves
http://www.mercurynews.com/movies/ci_6401842?nclick_check=1
Beaujolais more than annual Nouveau
http://www.inrich.com/cva/ric/entertainment_living.apx.-content-articles-RT
D-2007-07-18-0022.html
WH Smith Release Dinner- Monday, September 10, 2007 The Lodge Steakhouse (Beverly Hills) ($120.00)
Join K&L Wine Merchants and WH Smith on Monday, September 10th at the Lodge Steakhouse (14 N La Cienega Blvd in Beverly Hills) for the WH Smith Release Dinner! Bill and Joan Smith will be our special guests of honor. We will be featuring the below wines over a delicious four course meal. A champagne greeting of the Perrier Jouet Fleur will begin at 7pm followed by dinner. $110 per person. Dress is casual elegant. Seating is limited to 50 guests. 2005 W.H. Smith Piedra Hill Vineyard Howell Mountain Cabernet Sauvignon 2004 W.H. Smith Piedra Hill Vineyard 'Purple Label' Cabernet Sauvignon 2006 W.H. Smith Sonoma Coast Pinot Noir 2006 W.H. Smith Maritime Pinot Noir 2006 W.H. Smith Umino Vineyard Pinot Noir 2006 W.H. Smith Marimar Estate Vineyard Pinot Noir
K&L Wine Merchants
http://www.klwines.com
Phone: 877-KLWines (toll free 877-559-4637)
Email: wine@klwines.com
Not So Fast: Don't Dismiss Lambruscos---Eric Asimov
http://www.nytimes.com/2007/07/18/dining/18pour.html?_r=1&ref=dining&oref=slogin
Rhone Style Wines
http://www.sfgate.com/cgi-bin/article.cgi?f=/c/a/2007/07/13/WIG9CQU7D41.DTL
Merlot done right
http://www1.pressdemocrat.com/article/20070718/NEWS04/707180305/-1/
SPECIAL&THEMES=FOODWINE
Wine Prices by vintage
http://www.winezap.com
http://www.wine-searcher.com/
US/International Wine Events
http://www.localwineevents.com/
Winery Atlas
http://www.carterhouse.com/atlas
Leasing News Wine & Spirits Page
http://two.leasingnews.org/Recommendations/wnensprts.htm
The London International Vintners Exchange (Liv-ex) is an electronic exchange for fine wine.
http://www.liv-ex.com/
----------------------------------------------------------------

Calendar Events This Day
Chess Day
Colombia: Independence Day
National holiday. Commemorates the beginning of the independence movement with an uprising against Spanish official in 1810 at Bogota. Colombia gained independence from Spain in 1819 when Simon Bolivar decisively defeated the Spanish.
Fortune Cookie Day
Irish Cultural Festival (Ohio)
Japan: Marine Day
National holiday.
Leprechaun Days (Minnesota)
Lollipop Day
Ocean Festival (Oregon)
Space Milestone: Moon Day
Anniversary of man's first landing on the moon. Two US astronauts (Neil Alden Armstrong and Edwin Eugene Aldrin Jr.) landed lunar model Eagle at 4:17 pm, EDT and remained on the lunar surface 21 hours, 36 minutes and 16 seconds. The landing was made from the Apollo XI's orbiting command and service module, code named Columbia, whose pilot, Michael Collins, remained aboard. Armstrong was first to set foot on the moon. Armstrong and Aldrin were outside the spacecraft, walking on the moon's surface. Approximately 2.25 hours. The astronauts returned to Earth July 24, bringing photographs and rock samples.
http://holidayinsights.com/moreholidays/July/moonday.htm
Special Olympics Day
Official anniversary of the first ever International Special Olympics Competition, held in 1968 at Soldier Field, Chicago, IL. Special Olympics Competition is an international year-round program of sports training and competition for individuals with mental retardation. More than one million athletes in over 150 countries train and compete in 26 Olympic-style summer and winter sports. Funded in 1968 by Eunice Kennedy Shriver, Special Olympics provides people with mental retardation continuing opportunities to develop fitness, demonstrate courage and experience joy as they participate in the sharing of gifts and friendship with other athletes, their families and the community.
Ugly Truck Day
http://holidayinsights.com/other/uglytruckday.htm
Saint feast Days
http://www.catholic.org/saints/f_day/jul.php
----------------------------------------------------------------

Chewing gum while peeling onions will keep you from crying.
(now that's what you call "trivia.")
----------------------------------------------------------------

Today's Top Event in History
1944 --President Franklin D. Roosevelt nominated for an unprecedented 4th term at the Democratic convention. Harry S. Truman of Missouri was nominated for vice-president. In June the allied landed in Normandy and the Russian front was in full battle, but in mid-June the Germans introduced a new weapon, the V-1 pilot less bombs; they launched it against London and other British cities. In September they followed it with the V-2, a supersonic rocket causing great destruction. The end of June the Republican National Convention nominated Thomas E. Dewey, governor of New York for the presidency, and Gov. John W. Bricker of Ohio for the vice-presidency.
[headlines]
----------------------------------------------------------------

This Day in American History
1591- Anne Marbury was baptized in Alford, England. America's first female religious leader, Anne Marbury Hutchinson was the daughter of an outspoken clergyman silenced for criticizing the Church of England. Better educated than most men of the day, she spent her youth immersed in her father's library. At twenty-one, Anne Marbury married Will Hutchinson and began bearing the first of their fifteen children. She became an adherent of the preaching and teachings of John Cotton, a Puritan minister who left England for America.
http://memory.loc.gov/ammem/today/jul20.html
1629-- The settlers of Salem, Mass. appointed Samuel Skelton as their pastor, by ballot. Their church covenant, afterward composed by Skelton, established Salem as the first non-separating congregational Puritan Church in New England, now known as the First Church of Salem, Unitarian. The first minister of the settlement was "Higginson, Francis, 1586–1630, American colonial clergyman, b. Leicestershire, England, M.A. Cambridge, 1613. Admitted (1614) to the ministry of the Church of England, he later became a nonconformist and in 1629 sailed with a group of settlers for Salem, Mass. His journal of the first months at Salem was sent back to England and printed with the title New-England's Plantation (1630). Elected minister of the settlement, he drew up a confession of faith and a covenant that were adopted. He soon died as a result of hardships suffered the first winter."
second one
http://ccl.wisecomp.com/NEImm1633.htm
http://members.tripod.com/~ntgen/bw/skelton_index.html
http://www.hurleybooks.com/si/21870.html
http://www.firstchurchinsalem.org/history.htm
1801 -- A 1,235 pound cheese ball is pressed at the farm of Elisha Brown, Jr. The huge ball of cheese was later loaded on a horse-driven wagon & presented to President Thomas Jefferson at the White House.
1848- The Seneca Falls Convention convened for a second day. On the previous day, convention organizer Elizabeth Cady Stanton had read the "Declaration of Sentiments and Grievances." In the process of reviewing a list of attached resolutions, a group united across the boundaries of gender and race to demand women's right to vote in the United States.
(second part of: http://memory.loc.gov/ammem/today/jul20.html )
1858- Approximately 1,500 baseball fans were charged 50 cents each to watch a baseball game between the New York All-Stars and a Brooklyn team at Fashion Race Course on Long Island. This is the first record "commercial" game of baseball. In a preclude to the next century, New York beat Brooklyn 22-18.
1874 -- General George Custer and first official exploring expedition enters Black Hills with 110 wagons and 1,000 men, in direct violation of treaty of 1868 that barred whites from sacred hills. He was out to make a name for himself in history.
1885-Birthday of Theda Bara, early Hollywood star whose blatant sexuality (for the time) as a "vamp" (a woman who uses men and throws them away instead of being used and thrown away) was the subject of many a Sunday church sermon. She made more than 40 silent films.
http://www.classicimages.com/1996/july/theda.html
http://www.tartcity.com/thedabara.html
http://silentladies.com/PBara1.html
http://www.bombshells.com/gallery/bara/theda_bio.php
1922---Alto/tenor sax player/arranger Ernie Wilkins born St. Louis, Mo., perhaps best
known for his Count Basie arrangements Died June 5, 1999
http://www.harlem.org/people/wilkins.html.
http://elvispelvis.com/erniewilkins.htm
1930 - The temperature at Washington D.C. soared to an all-time record of 106 degrees. The next day Millsboro reached 110 degrees to set a record for the state of Delaware. July 1930 was one of the hottest and driest summers in the U.S., particularly in the Missouri Valley where severe drought conditions developed. Toward the end of the month state records were set for Kentucky with 114 degrees, and Mississippi with 115 degrees.
1933--- Novelist Cormac McCarthy boprn Providence, Rhode Island. Grew up outside of Knoxville, Tennessee, started writing novels in the 1960s, such as The Orchard Keeper, Outer Dark, & Blood Meridian. Later, he wrote All the Pretty Horses, which won the 1992 National Book Award, followed by The Crossing two years later, & Cities of the Plain that came out last year — a trilogy about young cowboys in west Texas and their adventures across the border in Mexico.
1934--- 118ø F (48ø C), Keokuk, Iowa (state record)
1939-Birthday of Judy Chicago, artist who encourages women to do what she did, assimilate female imagery into their art work. She established educational programs for women, was one of the founders of the Los Angeles Feminist Studio Workshop which, among other things, opened the Woman's Building, and creator of a number of exciting woman-related images and sculptures.
http://www.indiana.edu/~scsweb/jchicago/chicago_cu2.jpg
http://www.judychicago.com/
http://www.npr.org/programs/atc/features/2002/oct/chicago/
1940-The first pop music record charts for single songs were published by the music grade newspaper "Billboard." The first Number on was Tommy Dorsey's " I'll Never Smile Again," sung by Frank Sinatra.
1944 --President Franklin D. Roosevelt nominated for an unprecedented 4th term at the Democratic convention. Harry S. Truman of Missouri was nominated for vice-president. In June the allied landed in Normandy and the Russian front was in full battle, but in mid-June the Germans introduced a new weapon, the V-1 pilot less bombs; they launched it against London and other British cities. In September they followed it with the V-2, a supersonic rocket causing great destruction. The end of June the Republican National Convention nominated Thomas E. Dewey, governor of New York for the presidency, and Gov. John W. Bricker of Ohio for the vice-presidency.
1945---Top Hits
Dream - The Pied Pipers
The More I See You - Dick Haymes
Sentimental Journey - The Les Brown Orchestra (vocal: Doris Day)
Stars and Stripes on Iwo Jima - Bob Wills
1947---Birthday of guitarist/composer Carlos Santana born Autlan, Mexico
1950- The "Arthur Murray Party" premiered on television. This ballroom dancing show appeared on all four networks (ABC, Dumont, CBS and NBC) and was hosted by Kathryn Murray, wife of famed dance school founder Arthur Murray. "Arthur Murray taught me to dance in a hurry. " He is the uncle of our good friend Bob Teichman (Murray dropped his middle name for as Teichman did not rhyme with very many things.)
1953---Top Hits
Song from Moulin Rouge - The Percy Faith Orchestra
April in Portugal - The Les Baxter Orchestra
I'm Walking Behind You - Eddie Fisher
It's Been So Long - Webb Pierce
1956--Birthday of American Composer Michael Gordon, Miami Beach, FL.
1958- During the first game of a doubleheader Tiger Jim Bunning no-hits the Red Sox, 3-0. The future Hall of Famer will become the first modern pitcher to toss a no-hitter in both leagues when throws a perfect against the Mets in 1964.
1961---Top Hits
Tossin' and Turnin' - Bobby Lewis
The Boll Weevil Song - Brook Benton
Yellow Bird - Arthur Lyman Group
Heartbreak U.S.A. - Kitty Wells
1963-Jan and Dean's "Surf City" tops the singles chart just two weeks after its release.
1965-Bob Dylan's "Like a Rolling Stone" is released by Columbia records. The disc turns out to be his biggest hit ever climbing to number two on the U.S. pop chart and number four in the U.K. (1965). In 2005 Rolling Stone magazine declared it the greatest rock and roll song ever.
1965-Kama Sutra Records releases the Lovin' Spoonful's first record, "Do You Believe in Magic." It will reach #9 on the pop chart.
1965- Yankee pitcher Mel Stottlemyre hits an inside the park grand slam against the Red Sox en route to a 6-3 victory.
1966 --In San Francisco, the Beatles play their last concert ever at the Giants' home, Candlestick Park. The 'Fab Four' will never perform in public again.
http://www.nationalpastime.com/%20Timeline%20Photos/Beatles_at%20the_stick_.jpg
1968-One thousand mentally retarded athletes competed in the first Special Olympics at Solider Field, Chicago, Il. Today more than one million athletes from 156 countries compete at the local, national and international level. 1973- Kunckleballer Wilbur Wood of the Chicago White Sox pitched both games of a doubleheader against the New York Yankees. No pitcher has done this since, but Wood lost both games.
1968 - Iron Butterfly's album, In-a-Gadda-da-Vida, debuted on the United States pop charts. It featured its now-famous 17-minute title track, which in turn contained one of the longest drum solos in the history of rock music.
1968- Cream's "Wheels Of Fire" LP enters the chart. It hits #1 and features the single "White Room."
1969---Top Hits
In the Year 2525 - Zager and Evans
Spinning Wheel - Blood, Sweat and Tears
Good Morning Starshine - Oliver
I Love You More Today - Conway Twitty
1969 - American astronaut Neil Armstrong, nearly 240,000 miles from earth, spoke these words to millions listening at home: "That's one small step for a man, one giant leap for mankind." A moment later, he stepped of the lunar module Eagle, becoming the first human to walk on the surface of the moon. That first step was taken with Armstrong's left foot.
1973- White Sox pitcher Wilbur Wood loses both ends of a doubleheader to the Yankees.
1975-Miami" Steve Van Zandt performs for the first time in concert as a member of Bruce Springsteen's E Street Band in Providence, Rhode Island.
1976-- Hank Aaron hit his last big league homer off Angels' hurler Dick Drago en route to 6-2 Brewers' win. The round tripper is 'Hammerin' Hank's' 755th and establishes the all-time major league record for career home runs.
1977---Top Hits
Da Doo Ron Ron - Shaun Cassidy
Looks like We Made It - Barry Manilow
I Just Want to Be Your Everything - Andy Gibb
It was Almost like a Song - Ronnie Milsap
1984 - Ty Cobb's record was broken by baseball great Hank Aaron when Aaron appeared in game number 3,034 of his career. At age 40, Aaron, was already playing in his 20th major-league baseball season.
1985 - Treasure hunters began removing $400 million in coins and silver ingots from the ocean floor in the biggest underwater treasure hunt in history. The money came from the Spanish galleon, "Nuestra Senora de Atocha," which sunk in 1622, 40 miles off the coast of Key West, Florida.
1985-Sting's solo debut, "The Dream of the Blue Turtles" enters the album charts. The LP features the hits, "If You Love Somebody Set Them Free" and "Fortress Around Your Heart."
1985---Top Hits
A View to a Kill - Duran Duran
Raspberry Beret - Prince and The Revolution
Everytime You Go Away - Paul Young
Dixie Road - Lee Greenwood
1986 - The temperature at Charleston, SC, hit 104 degrees for the second day in a row to tie their all-time record high.
1987- Yankee first baseman Don Mattingly ties a major league mark as he is credited with 22 putouts in one game matching Hal Chase's feat of 1906.
1987--- Yankees' first baseman Don Mattingly ties a major league mark as he is credited with 22 putouts in one game matching Hal Chase's feat of 1906.
1988—The Democratic National Convention nominated Gov. Michael S. Dukakis of Massachusetts for president and Sen. Lloyd M. Bensten,Jr., of Texas for Vice-President.
1988 - The temperature at Redding, CA, soared to an all-time record high of 118 degrees. Showers and thunderstorms produced much needed rains from New England to southern Texas. Salem, IN, was deluged with 7.2 inches of rain resulting in flash flooding.
1989 - Showers and thunderstorms in the Middle Atlantic Coast Region soaked Wilmington, DE, with 2.28 inches of rain, pushing their total for the period May through July past the previous record of 22.43 inches. Heavy rain over that three month period virtually wiped out a 16.82 inch deficit which had been building since drought conditions began in 1985. Thunderstorms in central Indiana deluged Lebanon with 6.50 inches of rain in twelve hours, and thunderstorms over Florida produced wind gusts to 84 mph at Flagler Beach.
1991-Tom Petty and The Heartbreakers' "Into The Great Wide Open" LP enters the chart.
--------------------------------------------------------------

Baseball Poem
"I wrote it for my parents for Father's Day 2007.

"My father first introduced me to 'Casey at the Bat' when I was seven.
It was then that I fell in love with both baseball and poetry.My poem
relives the events of this wonderful poem, but from the perspective of
the pitcher. It's called 'Thatcher on the Hill'. I hope you enjoy it."
Thatcher on the Hill
By Thomas Fronckowiak Jr.
The outlook wasn't brilliant for the Shetland squad that day,
The team surrendered five of six, with four of them away,
And Mudville offered no relief from consternating fans,
Hecklers stood behind the plate and braggarts filled the stands,
"Your town's a joke," some patrons yelled, "Your city is a rash,"
While insults rained from balconies, so did food and trash.
But oh, their own, that hometown team, they loved their Mudville nine,
Mighty Casey walked on water; Barrows healed the blind.
When Shetland took the field that day - a godforsaken sight,
The team looked like a mangy mutt, without its bark or bite,
Dapperman, the catcher, was cursed with stomach pains,
Lackey wasn't fit to play and Dobbs was nursing sprains.
Grey had gone the distance in the evening's late night test,
His muscles needed ice bags and his shoulder needed rest.
So that just left, to tend the hill, Thatcher, Dent, and Rawls,
But Rawlly couldn't throw a strike and Dent threw only balls.
And so that rookie Thatcher, heckled here and cursed,
Stood restless on the muddy hill at the bottom of the first.
There was angst in his demeanor as he paced about mound,
There was sickness in his stomach as he tended to the ground.
The skipper limped up to the field to stall the brewing rout:
"Just keep us close until the stretch ... then Grey will close it out."
But both they knew that Grey was spent, the game was his alone,
Against the mighty Casey and those sluggers of the throne.
Though Mudville stranded three that frame, no man crossed the plate,
As Thatcher's arm had settled down, his fast ball found its gait,
His breaking balls were lively like his passion for the game,
Not even Mudville faithful could deny his righteous aim.
He scattered hits, and when he did, his jersey hung his heart,
Unlike the polished veterans who practiced for the part.
He nearly ripped his glove in half when Casey, in the forth,
Took his fast ball over left where then it traveled north.
And in the seventh, Casey's hammer echoed yet again,
Instantly the pitcher knew he threw the cardinal sin,
But Thatcher battled every count and kept his bases clear,
He carved his pitches from the plate and challenged without fear.
Even Shetland's offense showed some moxie in this game,
And Thatcher took a four-two lead into the final frame,
Though the trial wasn't Cooney; his swing was his demise,
And Barrows tried to leg it out but his ball was lacking eyes.
With two men buried, fortune weighed upon the crowd's control,
When, from the first base dugout stairs, rose Casey - in the hole!
But Thatcher never cowered and fought Flynn ounce for ounce,
And caught him on his knuckles; but Flynn - he caught a bounce.
At first base now a'clappin, Flynn placed his dusty socks,
As Blake, who couldn't hit a truck, stepped up into the box.
"Git 'er done," Flynn hollered, "stay tough, and mean and tight,"
And with that, Blake delivered, and spanked one deep to right.
Now patrons here, both young and old, said Thatcher hung his curve,
They said the rookie's arm was done, they said he lost his nerve,
They jeered the vanquished pitcher as the skipper made the call,
Limping to the grassy field and asking for the ball.
But Thatcher, with a hungry plea and first base left to fill,
Bargained with the skipper's sense to leave him on that hill.
"Casey doesn't see a strike!" at last, the skipper said,
As Thatcher turned now to the plate with Casey grinning red.
Then from the swaying bleachers huddled full with Mudville's own,
Came a thunderous commotion like a beastly demon's groan,
It rose above the ballpark and it clamored through the vale,
It broke beyond the neighborhoods and echoed in the dale.
Young Thatcher fixed upon the plate to mute the blaring sound,
He checked the runner back at third and dug into the ground,
And with his lively windup, flung the pill at such a rate,
That it started in below the hands but somehow found the plate.
Casey just ignored it as it beat his outside guess,
Truth was, it wasn't worth a swing - on an empty count no less.
And yet the mob erupted and despised the umpire's view,
'til Casey cleared the calling and absolved the man in blue.
Then Thatcher kicked his foot again, pushing off his wedge,
And this ball came in tighter still - and still it caught the edge,
And still the batsman watched it, and still the patrons cried!
Here Mudville's fate hung on a swing and Casey's pompous pride.
The smile drew from Casey's lip as he spat upon the deck,
He thumped his stick into the plate; he choked upon its neck.
With two strikes at his kneecaps, the next would come in low,
Thought Casey, as he eyed the fence and grimaced at his foe:
No way the kid comes at me when his slider's working fine,
No way the kid brings mustard when the game is on the line.
At once the Shetland hurler propelled a fiery dart,
He sent the ball a'screaming down the axis of the heart,
It started at the buckle and the ball began to rise,
And Casey's angry bat was sprung, so quick to recognize;
But then the pitch, it cleared the zone and here it seemed to dance,
It deftly fooled the catcher as it pulled him from his stance,
And Thatcher, as his ball rose up, could hear her stitches sing,
And desperately the batsman tried to terminate his swing,
But Casey's walk-off homerun bid had sent his club around,
And his brawny stature twisted like a corkscrew in the ground.
Oh, critics study athletes and the fabric of their team,
Brute and brawn are overdrawn and muscle reigns supreme,
Persistence isn't measured when power is the goal,
There is no benchmark for the heart, no scale for the soul.
But somewhere in this favored land, an unknown boxer grins,
Somewhere hustle beats out speed, somewhere courage wins,
Somewhere on a tennis court, a no-name takes the prize,
An underdog is crowned somewhere, and somewhere sleepers rise,
And at some old Kentucky track,
A long shot captures fame,
The mighty may be favored -
But 'tis why we play the game.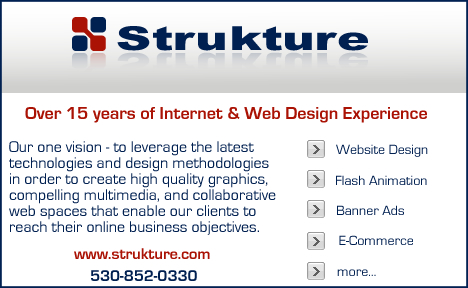 --------------------------------------------------------------

SuDoku
The object is to insert the numbers in the boxes to satisfy only one condition: each row, column and 3x3 box must contain the digits 1 through 9 exactly once. What could be simpler?
http://leasingnews.org/Soduku/soduko-main.htm
--------------------------------------------------------------

Daily Puzzle
How to play:
http://www.setgame.com/set/puzzle_frame.htm
Refresh for current date:
http://www.setgame.com/set/puzzle_frame.htm
--------------------------------