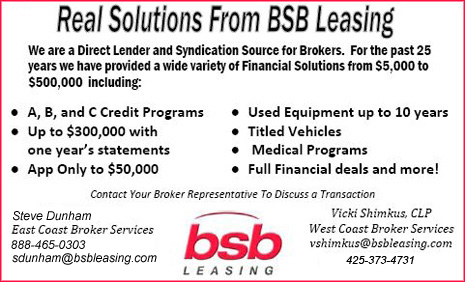 Monday, June 7, 2010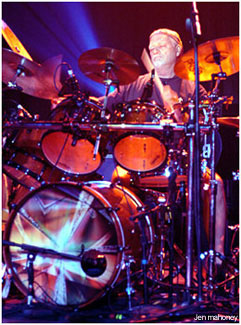 Drummer Bill Kreutzmann born May 7, 1946 in Palo Alto, California; best known as one of the co-founders of the Grateful Dead, drummer from 1965 to 1995, making him one of four members to play at every one of the band's 2,300 shows, along with Garcia, Weir and Lesh.
http://billkreutzmann.com/performances.html

Headlines---
Classified Ads---Syndicator
What will happen to Puget Sound Leasing---
Same as NetBank Business Finance?
Same Day Funding with American Lease Insurance
Bank Beat---Three reasons for three bank failures
Leasing 102 by Mr. Terry Winders, CLP
Limited Use Property
Classified Ads---Help Wanted
Top Stories --- June 1-4
Book Review: "Cole Calling" by Mike Berke
Google Share of Searches at 71% for April 2010
Kent, Washington----Adopt-a-Dog
Classified ads—Job Search
You May have Missed---
Sports Briefs---
"Gimme that Wine"
Today's Top Event in History
This Day in American History
Baseball Poem
SuDoku
Daily Puzzle
GasBuddy
Weather, USA or specific area
Traffic Live----

######## surrounding the article denotes it is a "press release" and was not written by Leasing News nor information verified, but from the source noted. When an article is signed by the writer, it is considered a "by line." It reflects the opinion and research of the writer. It is considered "bias" as it is the writer's viewpoint.

[headlines]
--------------------------------------------------------------

[headlines]
--------------------------------------------------------------

[headlines]
--------------------------------------------------------------

[headlines]
--------------------------------------------------------------

[headlines]
--------------------------------------------------------------

[headlines]
--------------------------------------------------------------

[headlines]
--------------------------------------------------------------

[headlines]
--------------------------------------------------------------

[headlines]
--------------------------------------------------------------

[headlines]
--------------------------------------------------------------

[headlines]
---------------------------------------------------------------

[headlines]
----------------------------------------------------------------
Today in History
[headlines]
----------------------------------------------------------------
This Day in American History
1498 - Christopher Columbus left on his third voyage of exploration.
1712 - The Pennsylvania Assembly banned the importation of slaves.
1769-Daniel Boone arrives in Kentucky, celebrated today as "Boone Day."
http://memory.loc.gov/ammem/today/jun07.html
( as stated by a relative here, many of the stories about Daniel Boone were invented and are not true; however, he was an American pioneer, nevertheless).
1776 - Richard Henry Lee of Virginia proposed to the Continental Congress the resolution calling for a Declaration of Independence: that "these United Colonies are, and of right ought to be, free and independent States..." Congress delayed the vote on the resolution until July 1.
1777-The Second Continental Congress voted to replace the phrase "United Colonies" in all legislation with the phrase " United States of America." The Congress represented only twelve colonies at this date, Georgia not having sent delegates yet.
1816 -At Danville, Vermont, snow and sleet drifted to a depth of 20 inches. The higher elevations remained white the entire day. snow flurries were reported as far south as Boston, Massachusetts. Waltham, Massachusetts reported a low temperature of 33 degrees and New Haven, Connecticut had a low of 35 degrees.
1828 - A party led by Jebediah Smith completed a journey down the Klamath River and were on the verge of starvation when they were visited by Indians who brought food. Smith's party proceeded north to Oregon and most of the party was killed by Umpqua Indians. Smith was killed in 1831 by Comanches on the Cimarron River. Smith's party was the 1st white people to see Lake Earl, the biggest lagoon on the West Coast.
1879-San Francisco Free Public Library opens on Bush St., with 5,656 books.
1862- the first citizen of the United States to be hung for treason was Williams Bruce Mumford, a retired gambler. During the Civil War, Captain Theodorus Bailey was sent by Admiral David Glasgow Farragut to New Orleans, LA, where he hoisted the American flag over the min on April 28, 1862. After the troops left, Mumford tore down the flag. On May 1, General Benjamin Franklin Butler arrived in New Orleans with 2,000 troops and took possession of the St. Charles Hotel. A crowd gathered in front of it, among them Mumford, who boasted of his exploits in humbling the "old rag of the United States." Mumford was arrested, tried under the direction of the provost marshal of the district of New Orleans, convicted, and hanged on June 7, 1862. We were serious about people who burned the American Flag in those days.
1860-As more Americans could read, the first mass-market paperback book was a fiction entitled: Malaeska: Indian Wife of the White Hunter, by Mrs. Ann S. Stephens. It was the trend then to hire writers, such as done for the Nancy Drew series, give them an outline and flat fee, no royalties. Mrs. Stephens had never left New York City, had never met an Indians. It was published by Irwin P. Beadle and Company, New York, and first advertised this day in the New York Tribune as "Beadle's Dime Novels No. 1."
1862-Union General Benjamin Franklin Butler was hated in New Orleans and it perhaps started with this incident, which saw the first person hanged for treason, William Bruce Mumford, a retired gamble. During the Civil War, Captain Theodurs Bailey was sent by admiral David Glasgow Farrague to New Orleans, LA, where he hoisted the American flag over the mint on April 28, 1862. After the troops left, Mumford tore down the flag. On May 1, General Butler arrived in New Orleans with 2,000 troops and took possession of the St. Charles Hotel. A Crowd gather in front of it, among them Mumford, who boasted of his exploit in humbling the "old rag of the United States." Mumford was arrested, tried under the direction of the provost marshal of the district of New Orleans, convicted, and hanged on June 7, 1862.
1864-BURGLAR ARRESTED written by Mark Twain for The San Francisco Daily Morning Call :John Richardson, whose taste for a cigar must be inordinate, gratified it on Saturday night last by forcing his way into a tobacconist's on Broadway, near Kearny street, and helping himself to fourteen hundred "smokes." In his hurry, however, he did not select the best, as the stolen tobacco was only valued at fifty dollars. He was congratulating himself last evening in a saloon on Dupont street, in having secured weeds for himself and all his friends, when lo! a Rose bloomed before his eyes, and he wilted. The scent of that flower of detectives was too strong even for the aroma of the stolen cigars. Richardson was conveyed to the station-house, where a kit of neat burglar's tools was found on his person. He is now reposing his limbs on an asphaltum floor - a bed hard as the ways of unrighteousness..
1887-revolutionizing printed, Tolbert Lanston of Washington, DC, received five patents for a monotype machine. The machine cast new type, letter by letter, from matrices that were used over and over again.
http://www.agfamonotype.co.uk/DynamicPage/View.cfm?PageName=tl_1844_94
1892-African-American GJ Sampson received patent for clothes dryer.
http://inventors.about.com/library/inventors/blwashingmachines.htm
1892—Wyoming, who recognized women's rights early ( perhaps to attract more women to the state), also became the first women to a national political convention. Therese A. Jenkins of Cheyenne, WY, and Cora G. Carleton of Hilliard, WY, were sent as alternate delegates to the 10 th Republican Party convention at Minneapolis, MN, on June 7-10, 1892.
1892-Homer A. Plessy refuses to move to segregated railroad coach in New Orleans, initiating Plessy v Ferguson.
http://www.watson.org/~lisa/blackhistory/post-civilwar/plessy.html
1897-Birthday of George Szell, Hungarian-born American conductor.
1902--birthday of trombonist Ed cuffee, Norfold, VA.
1906-birthday of bandleader Glen Gray, Roanoke,IL
http://www.lib.neu.edu/archives/collect/findaids/m31find.htm
1909-birthday of Virginia Apgar. Dr. Apgar developed the simple assessment method that permits doctors and nurses to evaluate newborns while they are still in the delivery room to identify those in need of immediate medical care. The Apgar score was first published in 1953 and the Prenatal Section of the American Academy of Pediatrics is named for Dr. Apgar. born at Westfield, NJ. Apgar died Aug. 7, at New York, NY.
1909 - Birthday of Jessica Tandy, British-born U.S. actor. She won the Kennedy Center Honors Award in 1986; won an Academy Award for the lead in Driving Miss Daisy (1989). She won her second Tony award for the Gin Game (1978). Most remember her in her old age and are amazed that her first Tony award was for her creation of Blanche DuBois in Tennessee Williams' A Streetcar Named Desire (1947) - opposite Marlon Brando, Kim Hunter, and Karl Malden.
1915-William Jennings Bryan resigned as secretary of state in a disagreement with President Woodrow Wilson over the wording of a second note to Germany. Robert Lansing was named acting scretary of state.
1917-birthday of Gwendolyn Brooks, poet and first African-American awarded a Pulitzer prize
http://www.math.buffalo.edu/~sww/brooks/brooks.html
1917- Birthday of singer/straight man and movie/tv star Dean Martin (Dino Crocetti), perhaps made more famous with Jerry Lewis and then part of the Frank Sinatra "Rat Pack.".
1921-Guitarist Tal Farlow birthday
http://www.jazzguitar.com/features/talbook.html nStreet/5563/
http://www.myjazzhome.com/tal_2.htm
http://elvispelvis.com/talfarlow.htm
1930—The New York Times agreed to capitalize the word from n- to Negro.
1930-Gallant Fox, with jockey Earle Sande, became the second horse to win the Triple Crown. Trained by Sunny Jim Fitzsimmons, Gallant Fox won the Belmont Stakes by three lengths over Wichone in 2:31.3
1932 - Over 7,000 war veterans march on Washington, D.C. demanding their bonuses for service in WW I.
1934-- country honky-tonk and ballad singer Wynn Stewart was born in Morrisville, Missouri. He is best known for his 1967 country chart-topper, "It's Such a Pretty World Today."
1940- singer Tom Jones was born in Pontypridd, Wales.
After building a reputation in London clubs, Jones was offered a recording contract in 1964. His first records weren't successful, but in 1965 he achieved international success with "It's Not Unusual," a song written by his manager, Gordon Mills. Jones next reached the top of the charts with the title song from the Peter O'Toole movie "What's New Pussycat?" He followed this with a series of country-flavored pop hits, among them "Green, Green Grass of Home," "Delilah" and "Love Me Tonight." Tom Jones became one of the biggest selling acts in Las Vegas, and had his own US network TV show for a few seasons.
He returned with much gusto in 1994 with a new image, a new label and a new record. Titled 'The Lead and How to Swing It', the ZTT (Trevor Horn's label) released disc featured the hit single 'If I Only Knew' and a duet with Tori Amos called 'I want you back'. Tom also covered the early 80s Yaz tune 'Situation'.

1941-Whirlaway won the Belmont Stakes by 2 ½ lengths over Robert Morris to become the fifth horse to win the Triple Crown. Trained by Ben Jones for Calumet Farms and ridden by Eddie Arcaro, Whirlaway finished the Belmont in 2:31.
1942- It is not very well remembered today, but was very important to the building fear of the times when this day in 1942 the Japanese occupied the undefended island of Attu and the island of Kiska in the Western Aleutian, which was American territory. The capture was announced by the Navy on June 13. The islands were retaken by American Forces in May, 1943 is the only battle fought on U.S. soil during World War II.
1942 - The Battle of Midway--one of the most decisive U.S. victories in its war against Japan--comes to an end. In the four-day sea and air battle, the outnumbered U.S. Pacific Fleet succeeded in destroying four Japanese aircraft carriers with the loss of only one of its own, the Yorktown, thus reversing the tide against the previously invincible Japanese navy. In six months of offensives, the Japanese had triumphed in lands throughout the Pacific, including Malaysia, Singapore, the Dutch East Indies, the Philippines, and numerous island groups. The United States, however, was a growing threat, and Japanese Admiral Isoruku Yamamoto sought to destroy the U.S. Pacific Fleet before it was large enough to outmatch his own. A thousand miles northwest of Honolulu, the strategic island of Midway became the focus of his scheme to smash U.S. resistance to Japan's imperial designs. Yamamoto's plan consisted of a feint toward Alaska followed by an invasion of Midway by a Japanese strike force. When the U.S. Pacific Fleet arrived at Midway to respond to the invasion, it would be destroyed by the superior Japanese fleet waiting unseen to the west. If successful, the plan would eliminate the U.S. Pacific Fleet and provide a forward outpost from which the Japanese could eliminate any future American threat in the Central Pacific. Unfortunately for the Japanese, U.S. intelligence broke the Japanese naval code, and the Americans anticipated the surprise attack. Three heavy aircraft carriers of the U.S. Pacific Fleet were mustered to challenge the four heavy Japanese carriers steaming toward Midway. At the Battle of Midway, Japan lost four carriers, a cruiser, and 292 aircraft, and suffered 2,500 casualties. The U.S. lost the Yorktown, the destroyer USS Hammann, 145 aircraft, and suffered 307 casualties. Japan's losses in the hobbled its naval might--bringing Japanese and American sea power to approximate parity--and marked the turning point in the Pacific theater of World War II. In August 1942, the great U.S. counteroffensive began at Guadalcanal and did not cease until Japan's surrender three years later.
1943 - The worst of the L.A. Zoot Suit Riot violence occurs as soldiers, sailors, and marines from as far away as San Diego travel to Los Angeles to join in the fighting. Taxi drivers offer free rides to servicemen and civilians to the riot areas. Approximately 5,000 civilians and military men gather downtown. The riot spreads into the predominantly African American section of Watts.
1944-Birthday of 1944 guitarist Clarence White of the Byrds was born in Lewiston, Maine. After appearing as a session musician on recordings by such artists as Rick Nelson, the Everly Brothers and the Byrds, he became a permanent member of the Byrds in 1968. White remained with them until the group broke up in 1973. In July of that year, White was killed by a drunken driver in Lancaster, California, while he was loading equipment on to a van following a concert.
1950---Top Hits
My Foolish Heart - The Gordon Jenkins Orchestra (vocal: Eileen Wilson)
Bewitched - The Bill Snyder Orchestra
The Third Man Theme - The Guy Lombardo Orchestra
Birmingham Bounce - Red Foley
1951--HANSON, JACK G. Medal of Honor
Rank and organization: Private First Class, U.S. Army, Company F, 31st Infantry Regiment. Place and date: Near Pachi-dong, Korea, 7 June 1951. Entered service at: Galveston, Tex. Born: 18 September 1930, Escaptawpa, Miss. G.O. No.: 15, 1 February 1952. Citation: Pfc. Hanson, a machine gunner with the 1st Platoon, Company F, distinguished himself by conspicuous gallantry and intrepidity at the risk of his life above and beyond the call of duty in action against an armed enemy of the United Nations. The company, in defensive positions on two strategic hills separated by a wide saddle, was ruthlessly attacked at approximately 0300 hours, the brunt of which centered on the approach to the divide within range of Pfc. Hanson's machine gun. In the initial phase of the action, 4 riflemen were wounded and evacuated and the numerically superior enemy, advancing under cover of darkness, infiltrated and posed an imminent threat to the security of the command post and weapons platoon. Upon orders to move to key terrain above and to the right of Pfc. Hanson's position, he voluntarily remained to provide protective fire for the withdrawal. Subsequent to the retiring elements fighting a rearguard action to the new location, it was learned that Pfc. Hanson's assistant gunner and 3 riflemen had been wounded and had crawled to safety, and that he was maintaining a lone-man defense. After the 1st Platoon reorganized, counterattacked, and re-secured its original positions at approximately 0530 hours, Pfc. Hanson's body was found lying in front of his emplacement, his machine gun ammunition expended, his empty pistol in his right hand, and a machete with blood on the blade in his left hand, and approximately 22 enemy dead lay in the wake of his action. Pfc. Hanson's consummate valor, inspirational conduct, and willing self-sacrifice enabled the company to contain the enemy and regain the commanding ground, and reflect lasting glory on himself and the noble traditions of the military service.
1953-Mary Church Terrell, political activist, wins struggle to end segregation in Washington, DC, restaurants.
http://www.npg.si.edu/exh/harmon/terrharm.htm
http://www.africana.com/Utilities/Content.html?&../cgi-bin/banner.pl?banner=
Education&../Articles/tt_1054.htm
http://www.americaslibrary.gov/pages/jb_0923_terrell_1.html
1953- Kukla, Fran (Allison) and Ollie, along with the Boston Pops Orchestra under the direction of Arthur Fiedler, were featured on the first network telecast in 'compatible color'. The program was broadcast from Boston, MA.
1953--At age 90, Mary Church Terrell lead the struggle to end segregation in Washington DC restaurants, culminating at the Supreme Court. On June 8, 1953, the court ruled that segregated eating places in Washington, D.C., were unconstitutional.
http://www.cr.nps.gov/nr/travel/civilrights/dc2.htm
http://memory.loc.gov/ammem/aap/terrell.html
http://www.tnstate.edu/library/digital/terrell.htm
1954- Dodger catcher Roy Campanella steals home in the 12th in a 7-5 victory over the Cardinals.
1954-With Big Joe Turner's "Shake, Rattle and Roll" riding high on the Billboard R&B chart, Bill Haley and His Comets enter Decca Records' New York studio to record the same number. Haley's version will enter the Pop chart next August for a an amazing 27 week run and rise to #7, becoming the first Rock and Roll tune to sell a million copies.
1955--First President to appear on color TV (Dwight Eisenhower)
1958-Prince (Prince Roger Nelson) is born in Minneapolis. His biggest hit is "When Doves Cry," which tops Billboard's Hot 100 for five weeks and sells more than 2 million copies. On his 35th birthday in 1993 he changed his name to a symbol.
1958---Top Hits
The Purple People Eater - Sheb Wooley
Secretly - Jimmie Rodgers
Do You Want to Dance - Bobby Freeman
All I Have to Do is Dream - The Everly Brothers
1963- The Rolling Stones' first record, "Come On", was released
http://personal.redestb.es/jmunoz/stones/comeon.html
1965-The executive committee of the American Football League met in New Jersey and voted to expand the league from eight teams to nine. Tow months later, the league awarded the expansion franchise to Miami for $7.5 million. The ownership group headed by Joe Robbie and entertainer Danny Thomas named its team the Dolphins.
1966---Top Hits
When a Man Loves a Woman - Percy Sledge
A Groovy Kind of Love - The Mindbenders
Paint It, Black - The Rolling Stones
Distant Drums - Jim Reeves
1967-Dr. David E Smith opened the Haight Ashbury Free Clinic, the first free clinic in the U.S. without a religious affiliation. His goal was to provide free medical care for everyone under the motto "Health care is a right, not a privilege." The clinic operated in the Haight-Ashbury District through 2007, then moved most of its operations to the Mission District of San Francisco and continues to provide medical care to those who would otherwise lack access to it. Forty years later, his book: http://www.sfgate.com/cgi-bin/article.cgi?f=/c/a/2007/05/20/MNSOLSMITH20.DTL
1968-The Grateful Dead and The Airplane at the Carousel Ballroom in San Francisco.
1969 - The rock group Blind Faith made its British debut at a free concert at London's Hyde Park. Over 100,000 fans attended what was called "the most remarkable gathering of young people ever seen in England." The group was composed of Eric Clapton, Ginger Baker, Stevie Winwood and Rick Grech.
1969—The Johnny Cash Show premiered on television, CBS.
http://www.johnnycash.com/
1974---Top Hits
The Streak - Ray Stevens
Band on the Run - Paul McCartney & Wings
You Make Me Feel Brand New - The Stylistics
Pure Love - Ronnie Milsap
1975 --~ Thank God I'm a Country Boy, by John Denver hits #1.
1971-Carole King's album "Tapestry" goes gold. The album retains on the charts for three years and produces her biggest single, "It's Too Late".
1971-Elton John's album, "Captain Fantastic and the Brown Dirt Cowboy" enters the U.S. chart at #1 where it stayed there for seven weeks.
1972- The musical Grease opened on Broadway. It had been playing off-Broadway for about 4 months
http://www.geocities.com/TelevisionCity/Studio/8849/Moviemusicals/
Rydell/Grease.htm#stag
1974 - "The Entertainer", the original music from the motion picture "The Sting", earned a gold record for pianist and conductor, Marvin Hamlisch
1975-the Sony Corporation released its videocassette recorder, the Betamax, which sold for $995. RCA and other introduced the VHS format, selling originally for $1,295. The Betamax was cheaper and supposedly a better system, but Sony would not release the patent and more manufacturers produced VHS, making it cheaper and cheaper, and perhaps what happened to Apple not releasing its software to programmers and Microsoft giving it to software developers for free, happened as Sony stopped making Betamax. If your remember, people were saying the video tape would put the movie industry out of business---just as they are saying today the internet will put the retailers out of business. In reality, both were enhanced and the consumers became the winners. Today VHS is being replaced by DVD.
1976 - "The NBC Nightly News", with John Chancellor and David Brinkley, aired for the first time. The partnership lasted until Brinkley moved to ABC News. Chancellor then held the lone, anchor spot until retiring.
1980-Rocky Burnette's "Tired of Toeing the Line" peaks at number 8 on the Billboard Hot 100. Rocky bills himself as The Son of Rock and Roll as his father, Johnny Burnette had scored a 1960 number one hit with "You're Sixteen". The feat of father and child both scoring a Top Ten hit has also been accomplished by Ozzie and Rick Nelson, Frank and Nancy Sinatra, Nat and Natalie Cole as well as Pat and Debbie Boone.
1982---Top Hits
Ebony and Ivory - Paul McCartney with Stevie Wonder
Don't Talk to Strangers - Rick Springfield
I've Never Been to Me - Charlene
Finally - T.G. Sheppard
1982-- Dodger first baseman Steve Garvey becomes only the fifth player in major league history to play in 1,000 consecutive games.
1984 -42 tornadoes touched down in the upper Midwest with 21 of them occurring in Iowa. An F4 tornado tracked 30 miles through Mahaska and Keokuk counties in Iowa, killing 2 people and injuring 51. The small town of Wright was practically wiped out. Barneveld, Wisconsin was devastated shortly before midnight as a F5 tornado chewed up the town. 90 percent of the town was damaged or destroyed, 9 people were killed, and 197 were injured.
1990---Top Hits
Vogue - Madonna
All I Wanna Do is Make Love to You - Heart
Hold On - Wilson Phillips
I've Cried My Last Tear for You - Ricky Van Shelton
1993-The Who's Pete Townshend and Chuck Berry are among those present for the ground breaking ceremony for the Rock and Roll Hall of Fame in Cleveland, seven years after the city won the right to host the building. Guests stood on a guitar shaped stage at the construction site on the shore of Lake Erie.
NBA Finals Champions This Date

1978 Washington Bullets
Stanley Cup Champions This Date

Detroit Red Wings
[headlines]
--------------------------------------------------------------

--------------------------------------------------------------

SuDoku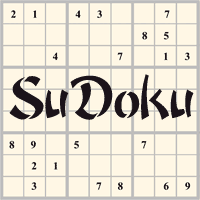 The object is to insert the numbers in the boxes to satisfy only one condition: each row, column and 3x3 box must contain the digits 1 through 9 exactly once. What could be simpler?
http://leasingnews.org/Soduku/soduko-main.htm
--------------------------------------------------------------

Daily Puzzle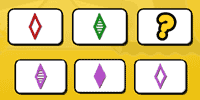 How to play:
http://www.setgame.com/set/puzzle_frame.htm
Refresh for current date:
http://www.setgame.com/set/puzzle_frame.htm
--------------------------------------------------------------


http://www.gasbuddy.com/
http://www.gasbuddy.com/GB_Map_Gas_Prices.aspx
http://www.gasbuddy.com/GB_Mobile_Instructions.aspx
--------------------------------------------------------------

Weather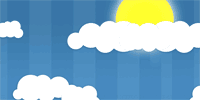 See USA map, click to specific area, no commercials
--------------------------------------------------------------

Traffic Live---
Real Time Traffic Information
You can save up to 20 different routes and check them out with one click,
or type in a new route to learn the traffic live
--------------------------------