LEAF Ratings with FITCH and others, including landlord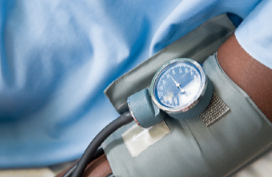 Fitch, a major global rating agency who provides the world's credit markets with independent and prospective credit opinions, research, and data, moved LEAF Corporation, Pennsylvania an up-grade, although noting higher than expected losses and delinquencies.
As LEAF search for new credit, as reported by Leasing News, it appears they are brokering leases to others, as noted by several brokers who have told Leasing News they lost deals to LEAF who was sending packages to Financial Pacific, Federal Way, Washington.
Paul Menzel, CLP, who's former company was purchased by LEAF told Leasing News:
"We do business with third party originators all over the country. That may include all types and sizes of operations, including small brokers, independent leasing companies, captives, and banks. LEAF submits applications under the same program and pricing as our other Third Party Originators."
In the meantime, Bob Hunter, LEAF Executive Vice-President paid a visit to the Columbia, South Carolina office, and reportedly there are only four to five people left now at the 21,000 square foot facility.
Ironically, LEAF may try to break their lease, if a buyer of the "platform" does not come through soon, it was reported (Hey, the landlord reportedly made $800,000 in improvements for the plan to expand LEAF in Columbia!!! Boy, is Paul Menzel lucky!!!)
FITCH did up-grade this one portfolio from "negative" to "stable:

"LEAF II Receivables Funding LLC series 2007-1 (LEAF 2007-1):
--Class A-3 upgraded to 'AA' from 'A'; Outlook to Stable from Negative.
"To mature 20-JUL-2012 Original Dollar USD $101,320,000 1 Month LIBOR + .2%
"The review of LEAF 2007-1 is consistent with Fitch's 'Rating U.S. Equipment Lease and Loan Securitizations,' dated June 16, 2008.
"The upgrade to the Class A-3 notes is reflective of increasing credit support provided by subordination and a reserve account. However, losses and delinquencies have been higher than initially expected. As of the June payment date, cumulative net losses totaled 5.30% while total delinquencies are 2.49%. Despite the higher losses and delinquencies incurred to date, credit support was found to be consistent with the upgraded rating for the class A-3 notes.
"Fitch will continue to closely monitor this transaction and may take additional rating actions in the event of changes in performance and credit enhancement measures.
"Applicable criteria available on Fitch's web site at 'www.fitchratings.com': 'Rating U.S. Equipment Lease and Loan Securitizations,' dated June 16, 2008, and 'Global Structured Finance Rating Criteria', dated Sept.30, 2009."
[headlines]
--------------------------------------------------------------

[headlines]
--------------------------------------------------------------

Allied Health Care Services No Response to Date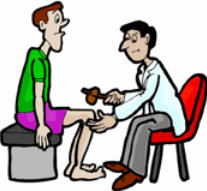 In the two legal complaints filed against Allied Health Care Services, located in both New York and New Jersey, there has been no response filed. In both cases the corporation was served, but only in one was the Charles Schwartz, president, who personally guaranteed the lease, served. His wife was served in one. In the Minnwest Capital May 18th filing it took a while to serve Schwartz personally, as it is reported he is not often in his office, but allegedly mostly spends time with his horses at the stables he and his wife own. In this instance, his attorney Dennis R.McConnell of Stanhope, New Jersey had a postponement of response to the legal complaint extended until June 24th.
Filed earlier in May, Kingsbridge Holding, LLC, Lake Forrest, Illinois was having difficulty serving Charles Schwartz, but served the corporation which was to have a response by June 14th and a personal one from serving the wife, with a response by June 15th, but there is no record of a postponement or any action as well as the notice of an attorney appointed for the plaintiff.
In the meantime, it appears more UCC's indicate loans or leases made to Allied Health Care Service, notably to LACHANCE FINANCIAL SERVICES, INC., 203 SOUTHWEST CUTOFF,NORTHBOROUGH, MA 01532 as well as two small banks: PUBLIC SAVINGS BANK, 2755 PHILMONT AVE. SUITE 140, HUNTINGDON VALLEY, PA 19006 and TEAM CAPITAL BANK, 210 PENNS TRAIL, SUITE 104, NEWTOWN, PA 18940. Leasing News contacted bank officers at both banks first by email with copies of articles, then by telephone the following day. Leasing News was told without their attorney approval, they could not speak with Leasing News. It was learned they were not aware of the law suits or slowness to many leasing companies. Ironically,
Allied does not have a web site and a Google search will not bring up any information on Schwartz company as there are many "Allied Health" companies. Same with Charles Schwartz.
According to FDIC financial records, Team Capital Bank has 101 full time employees, formed November 1, 2005, net equity of $56 million, with $645,000 profit March 31, 2010 and Tier 1 risk-based capital ratio 11.85%. Public Savings Bank has 32 full time employees, net equity of $4.7 million, and $44,000 profit as of March 31, 2010. Tier 1 risk-based capital ratio 11.05%
The banks would not discuss the amount granted.

The May paydex of Dun & Bradstreet for Allied Health Care Services has dropped. It appears leases find two on time, ten 30 day, 8 60 day, and two 90 days, which may be the two lawsuits filed, although Leasing News is informed there are three in "serious deliquencies" who have not filed a complaint to date. D&B also reports 574 UCC's.
Charles Schwartz has not returned calls to Leasing News and several funders of leases report not having spoken to him in 45 days. Leasing News will print any response, including those filed with the courts, as this progresses.
D&B Report:
http://leasingnews.org/PDF/allied_jun17.pdf

MinnWest filing:
http://leasingnews.org/PDF/Minnwest.pdf
Kingsbridge Suit:
http://leasingnews.org/PDF/kingsbridge_main.pdf
http://leasingnews.org/PDF/kingsbridge_part1.pdf
http://leasingnews.org/PDF/kingsbridge_part2.pdf
First Two Month UCC Filings:
http://leasingnews.org/PDF/UCC_AlliedHealthMay10.pdf
Last Three Year UCC (429) Filings:
http://leasingnews.org/PDF/UCCFilings3yearsMay10.pdf
Previous articles:
http://www.leasingnews.org/Conscious-Top%20Stories/allied_health.html
(This ad is a "trade" for the writing of this column. Opinions
contained in the column are those of Mr. Terry Winders, CLP)

[headlines]
--------------------------------------------------------------

Leasing Industry Help Wanted
Multi-state property/sales tax experience.
Vertex & PTMS tax management software exp. preferred.
Click here for more information
Please Contact: B. Gail Proper gproper@pfsc.com or Johnathan Wease jwease@pfsc.com
http://www.pfsc.com/
One of the nation's largest and most trusted independent lease and loan servicing organizations.
Please see our Job Wanted section for possible new employees.
[headlines]
--------------------------------------------------------------

Fernando's View
By Fernando F. Croce
Special School's Out Edition:
With summer just around the bend, students out on vacation are looking forward to a couple of months of fun in the sun. To celebrate, here's a handful of savory school-set choices from Netflix. With movies like these, even the brattiest students won't resist checking out the classrooms.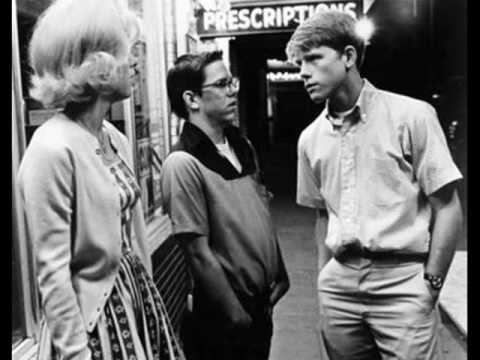 American Graffiti (George Lucas, 1973): Before changing the face of American pop culture with the "Star Wars" phenomenon, George Lucas directed this small-scale, loving look at how a group of friends spends their graduation night. While Steve (Ron Howard) scrambles to patch things up with his girlfriend, Curt (Richard Dreyfuss) becomes fascinated with tracking down the beautiful girl he saw drive by him. Meanwhile, John (Paul Le Mat) gets stuck chaperoning a young girl and Terry (Charles Martin Smith) tries his best to impress a date with his new car. Set in 1962, it's a nostalgic trip that captures with graceful humor the mix of insecurity and hope embodied by the characters as they enter the real world. Look fast for a young Harrison Ford!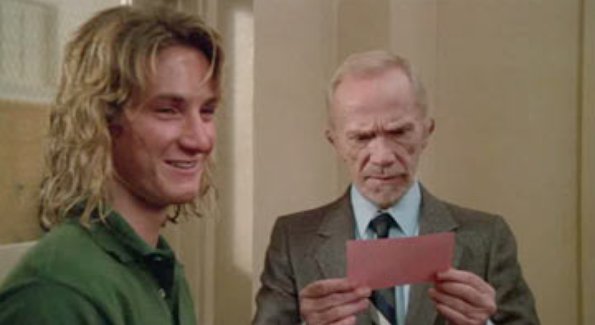 Fast Times at Ridgemont High (Amy Heckerling, 1982): A candid, often hilarious portrait of the lives of high-schoolers in Southern California, this terrific comedy-drama was written by Cameron Crowe ("Jerry Maguire," "Almost Famous"), who based his screenplay on his own experiences going undercover as a student. Among the youngsters at Ridgemont High are shy Stacy (Jennifer Jason Leigh) and worldly Linda (Phoebe Cates), whose friendship gives the film its bittersweet center. There's also Stacy's brother Brad (Judge Reinhold), locker-room Casanova Mike (Robert Romanus), and zonked-out surfer dude Jeff Spicoli (Sean Penn in a star-making performance). Like "American Graffiti," this fond look at classrooms and malls also served to launch many an illustrious career: Look for bits by Nicolas Cage, Forest Whitaker, Eric Stoltz and Anthony Edwards.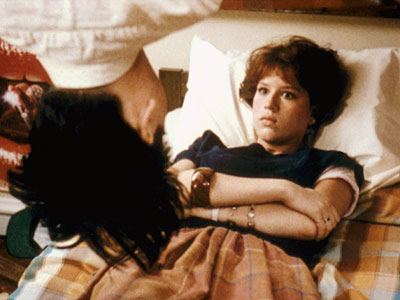 Sixteen Candles (John Hughes, 1984): During the 1980s, the late John Hughes established himself as the king of teen comedy-dramas with such hits as "The Breakfast Club" and "Pretty in Pink." This early comedy still has a special place in the heart of many a movie-buff who grew up during the 1980s. As her sixteenth birthday draws near, Samantha (Molly Ringwald) struggles to deal with many embarrassments at once. Her older sister's marriage is threatening to ensure that nobody in her family even remembers her party, her goofy grandparents miss no opportunity to mortify her, and her crush on the school's dreamboat goes unnoticed. Worst of all, the Geek (Anthony Michael Hall) is after her affections. A riotous balancing act of laughs and teenage vulnerability.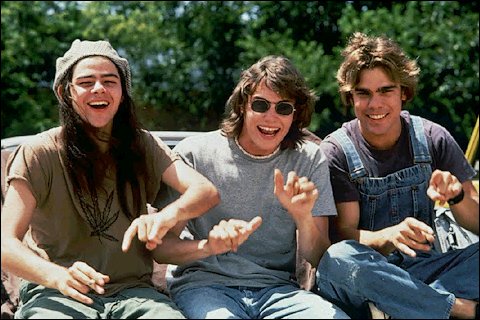 Dazed and Confused (Richard Linklater, 1993): One of the best young directors to emerge during the 1990s, Richard Linklater always excelled at capturing the subtle shifts of feeling in large groups of characters. He does it beautifully in this first-rate ensemble dramedy about the interlocked stories of a group of students during the last day of school in 1976. The two main characters around which the plot spins are Mitch (Wiley Wiggins), a freshman scrambling to dodge the hazing shenanigans of the seniors, and Randall (Jason London), the school team's star increasingly rebellious quarterback. Eloquently portraying the potential and dangers of a generation, the movie also features a wondrous gallery of raw talent, including early roles for Matthew McConaughey, Ben Affleck, Milla Jovovich, Adam Goldberg, and the hilarious Rory Cochrane.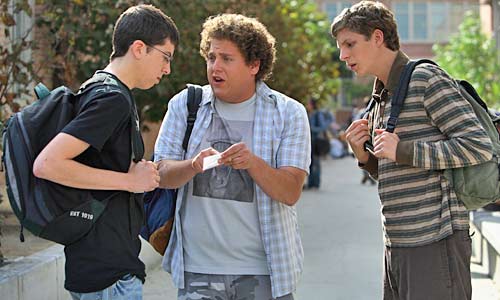 Superbad
(Greg Mottola, 2007): Modern comedy king Judd Apatow ("The 40-Year-Old Virgin") brings his unique brand of humor to high school with this popular, alternately sweet and raunchy comedy, directed by Greg Mottola. Seth (Jonah Hill) and Evan (Michael Cera) are like a homeroom Laurel and Hardy, inseparable friends even as they trade insults and evade bullies. Their friendship is up to the test, however, as they make their way to an after-school party where both their dream girls will be. Can they survive the night's unpredictable maelstrom of fake IDs, goofy cops, and wacky nerds (including Christopher Mintz-Plasse as the unforgettable "McLovin")? Last days of school don't come much funnier than this.
[headlines]
--------------------------------------------------------------

Housing and Unemployment
by Al Schuler, US Agriculture Economist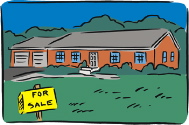 The May housing numbers were not good. Total starts were down 10%, with an annual rate of 593,000, while single family starts were down 17.2% at an annual rate of 468,000.
The decline was due primarily to the end of the homebuyer tax credit. Permits, an indicator of future building activity, were down almost 6%( single family permits were off almost 10%). Regionally, there was an even split – starts were up in the midwest (4.9%) and the west ( 10.8%), but weakness in the northeast ( -6.3%), and particularly the south ( -21.3%) pulled total starts down. Future activity in the south will certainly be negatively impacted by issues related to the Gulf oil spill.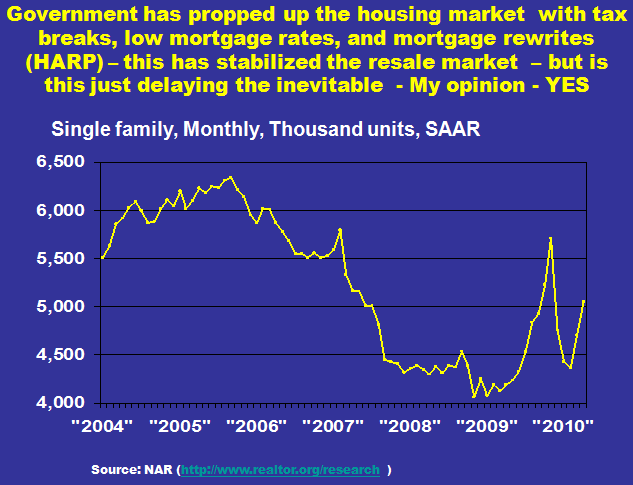 One of the best indicators of an improving economy ( which is key to a stronger housing market) is the jobs picture. Although we're seeing an improving trend, the drivers are not sustainable ( i.e., government spending). The April number was a solid net gain of almost 300,000 jobs, but the May net gain of 400,000 plus was due almost entirely to temporary hiring's by the government ( Census).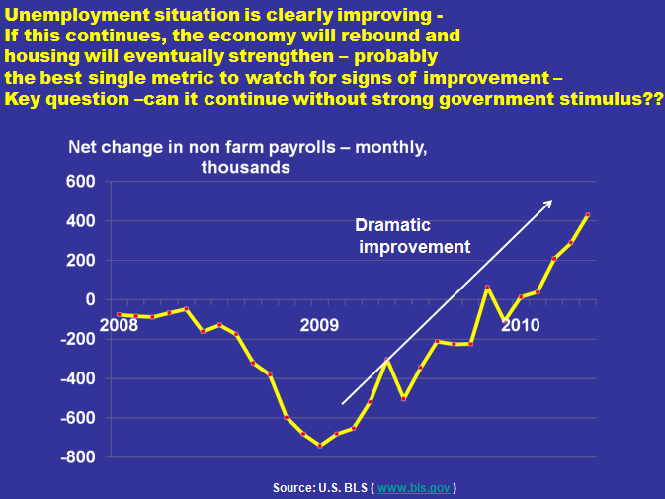 In fact, much of the economy, including housing, is being propped up by the federal government – a key question is – can the economy grow on its own? We'll have to wait to get more clues, but so far, the answer seems to be – yes, but not too fast.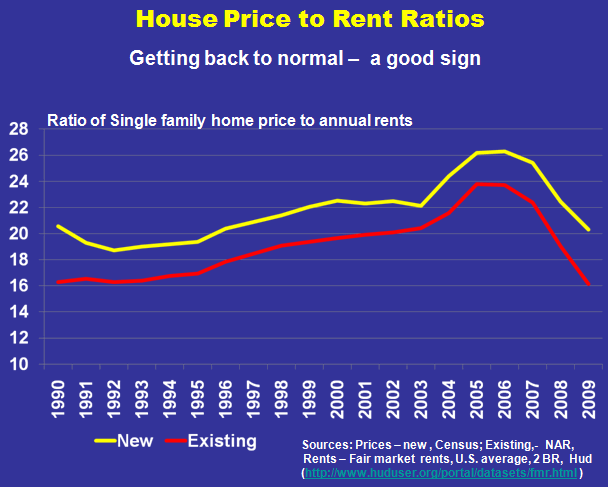 Inventory remains a big problem and this is being driven primarily by foreclosures in the resale market. Won't say much about "shadow inventory" other than it exceeds the listed inventory. This Means continuing downward price pressures. Bottom line is that we Need to slow down foreclosures ( nothing has worked well to date) and/or We need a big surge in demand and that brings us back to the job market.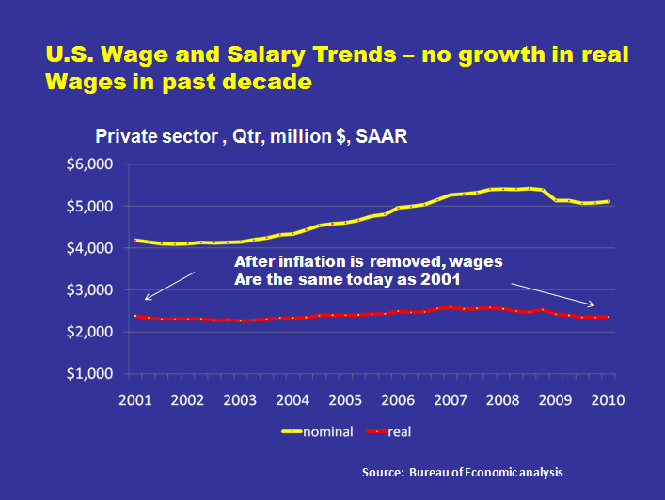 Outlook summary
NAHB's latest housing outlook calls for 664,000 units in 2010 and 991,000 in 2011. That looks reasonable to me, but the keys are stronger job market ( that's iffy right now – see note below), and getting a better handle on foreclosures. The government is considering more changes that would force lenders/servicers to work harder to get homeowners into the HAMP and HARP programs (federal programs designed to help homeowners modify and Refinance their residential mortgages).
(2) The non residential real estate market is having problems similar To those experienced by the residential markets. This could impact Job creation as most of the problem banks are smaller regional one.
That are exposed to the non residential sector. These are the banks That loan to small businesses who create most of the jobs in the U.S.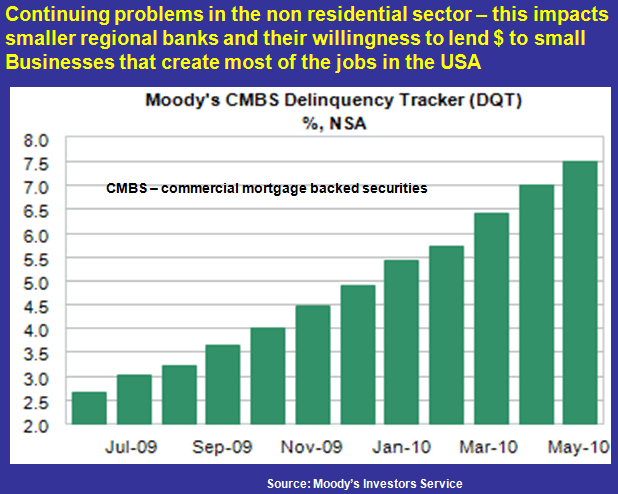 [headlines]
--------------------------------------------------------------

### Press Release ############################

Mortgage Fraud Indictments Southern California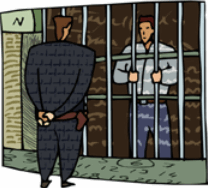 Joint United States Attorney's Office and District Attorney's Office (Ventura County) mortgage fraud indictments and arrests from earlier today in Ventura, California.
Below are summaries of some of the defendants that are located in Southern California:
Ata Dighlawi, of Lake Elsinore, California, was sentenced Monday to 33 months in federal prison and ordered to pay approximately $438,000 in restitution for his role in a scheme to purchase properties and apply for inflated home loans in the name of his deceased father. (AUSAs Steve Goorvitch and Mike Wilner)

The Team Realty Group in Riverside, California. The complaint alleges that, for the past three years, Peter Morris, a California licensed real estate broker, and other professionals working at Morris' Team Realty Group submitted false and fraudulent documents to banks to make their clients appear to be eligible for mortgage loans insured by the FHA or the VA. The defendants allegedly fabricated paystubs, bank statements, letters from government agencies regarding nonexistent benefits, and other documents to support the fraudulent loan applications, which continue to be submitted to banks. The complaint details approximately 15 fraudulent loans ranging from approximately $100,000 to $350,000. (AUSAs Sekret Sneed and Indira Cameron-Banks)

Two defendants received prison sentences in court orders filed last month for their roles in an Orange County scheme that caused lenders to suffer at least $7 million in losses. Mikhail Kosachevich, of Orange , who operated a mortgage brokerage firm in Orange County, was sentenced to 33 months in prison. Jeffrey Gerken, also of Orange, who worked as a loan processor for Kosachevich, was sentenced to six months in prison. Kosachevich's business partner, Jared Tornow was sentenced to 70 months in January see:http://www.justice.gov/usao/cac/pressroom/pr2010/005.html).

As part of the scheme that led banks to fund more than $40 million in loans, the three defendants submitted hundreds of loan applications to lenders that inflated borrowers' income and assets. To substantiate the inflated income and asset amounts, Kosachevich created bogus W-2 forms and bank statements and submitted them to lenders. (AUSA Joseph McNally)

Three defendants have been convicted for using straw buyers to purchase seven properties under straw borrowers' names and credit in a scheme that cause lenders to suffer more than $1.5 million in losses. In addition to providing false income and employment information for the straw buyers, the defendants – Ashley Allison, of Lake Forrest, California; Curtis Morris, of Durham, North Carolina, formerly of Corona, California; and Frederick Wood, of Fontana, California -- purchased the properties for approximately 10 percent over the asking price, telling the seller that the excess money would be used for renovations. The 10 percent surplus was simply skimmed off by the defendants. All seven properties went into foreclosure. In March, Ashley was sentenced to 30 months in federal prison and was ordered to pay $1,501,823 in restitution. Morris pleaded guilty in March and will be sentenced in September. Wood pleaded guilty in January and will be sentenced in October. (AUSA Brett Sagel)

San Bernardino real estate agent Harold Meza pleaded guilty last month to participating in a mortgage fraud scheme with Karla Preciado, of Apple Valley. The pair submitted false documents and information to obtain FHA-insured financing for properties brokered for sale by Meza. Preciado was sentenced earlier this month to three years of probation and was ordered to pay $167,781 in restitution. Meza will be sentenced on September 27. (AUSA Joseph Widman)

Three defendants convicted as part of a wide-ranging scheme that obtained tens of millions of dollars in fraudulent mortgages have been sentenced in the past three months. A total of 11 defendants were convicted on federal charges resulting from the scheme to inflate the prices of exclusive real estate throughout California to obtain mortgage loans for hundreds of thousands of dollars more than the homes really cost. The defendants included mortgage brokers and bankers, a developer, appraisers, real estate agents, a loan processor, an escrow officer, and others (see: http://www.justice.gov/usao/cac/pressroom/pr2010/020.html). In April, property scout Jamieson Matykowski, of Laguna Niguel, was sentenced to 18 months in prison and was ordered to pay approximately $42 million in restitution. Also in April, appraiser L. Scott Robinson, of Dana Point, who inflated the value of the properties in the case, was sentenced to one year in prison and was ordered to pay restitution. On Monday, loan processor Nicole LaViolette, of Palm Springs was sentenced to four years probation – two of which must be served under house arrest – and was ordered to pay $41 million in restitution. (AUSAs Jeremy Matz and Mike Wilner)
The court cases that have been brought and resolved as part of the ongoing mortgage fraud crackdown are the result of the collaborative efforts of a number of law enforcement agencies, including the United States Attorney's Office, the Federal Bureau of Investigation, the Office of Inspector General for the United States Department of Housing and Urban Development, the United States Secret Service, IRS - Criminal Investigation, U.S. Immigration and Customs Enforcement, the United States Postal Inspection Service, and the Ventura County District Attorney's Office. Below is a quote from our assistant special agent in charge:
Ellon Lindsey, Assistant Special Agent in Charge of IRS - Criminal Investigation's Los Angeles Field Office, observed: "Mortgage fraud hurts our communities, drives some homebuyers into foreclosure, leaves lenders with bad loans, and burdens neighborhoods with deteriorating and abandoned properties. Today, IRS - Criminal Investigation is pleased to be a part of the numerous investigations that have successfully attacked these crimes on a variety of fronts. Using federal laws that include wire fraud, money laundering and tax offenses, we are able to successfully disrupt these schemes and bring their promoters to justice."

#### Press Release #############################
[headlines]
--------------------------------------------------------------

Boise, Idaho--Adopt-a-Dog
Login #: 10662893
Breed: Schnauzer (purebred)
Purebred: Yes
Color: Grey/Black
Age: Adult
Sex: Female
Size: Small
Location: Shelter

"Schnauzer (purebred) – female – 4 years old. This darling little girl is just as sweet as she is cute. What a social butterfly! She happily greets people and other dogs. She is so cute when she wags her tail and her whole back end wiggles. This girl is easy to handle on a leash and hops right into the crate when you say "kennel"! This affectionate, gentle girl knows the sit command and trains easily using treats. She also loves to sit in your lap. She needs to go home with someone who will let her live inside with access to all the love she deserves."
Dog Adoption:
http://www.idahohumanesociety.org/page.cfm/adoptionfees/
Phone: 208-342-3508
Email: dfugit@idahohumanesociety.org
Website: www.idahohumanesociety.com/
4775 Dorman Street, Boise, ID 83705
www.idahohumanesociety.org
Adopt-a-Pet by Leasing Co. State/City
http://www.leasingnews.org/Conscious-Top%20Stories/Adopt_Pet.htm

Adopt a Pet
http://www.adoptapet.com/
[headlines]
---------------------------------------------------------------



News Briefs ---
Ex-Leasing Con Gary Growden to Franchise Pasta Bars
http://www.franchisepublicity.com/ex-con-gary-growden-to-franchise-pasta-bars/
Executive Charged $1.9BB in Colonial Bank TARP Scheme
http://www.washingtonpost.com/wp-dyn/content/article/2010/06/16/AR2010061603438.html

Mortgage Rates Hold Steady
http://www.bankrate.com/finance/mortgages/mortgage-rates-hold-steady.aspx\
Barneys' $60M loss
http://www.nypost.com/p/news/business/barneys_loss_hw8yA8DG8a6iJrq4rkVl9O
Bypassing BP stations won't KO oil giant
http://www.chicagotribune.com/business/ct-biz-0618-bp-boycott-20100617,0,7878046.story
The Rich Are Different: They're Optimistic
http://www.cfo.com/article.cfm/14505593/c_14505581?f=home_todayinfinance
Dancing Baby


This dancing baby, who hails from the dance capital of the universe, Brazil, grooves an enviable samba. But many don't believe it's real video, including Today show anchor Ann Curry. I have a one year old grandson who dances to TV commercial music. His oldest brother also was quite a dancer (still is). I believe it.
Lakers top Celtics in Game 7 of NBA Finals to earn second straight title
http://www.washingtonpost.com/wp-dyn/content/article/2010/06/17/AR2010061705807.html?hpid=artslot
With a heavy heart, Shaun Micheel soars into a tie for the lead at the 2010 U.S. Open
http://www.washingtonpost.com/wp-dyn/content/article/2010/06/17/AR2010061700343.html?hpid=artslot
Alex Smith ends first mini-camp practice of the off-season with two interceptions
http://www.examiner.com/x-2712-San-Francisco-49ers-Examiner~y2010m6d17-49ers-open-up-first-minicamp-practice-of-the-offseason
Tiki throws Ginny some 'fakes' in divorce court
http://www.nypost.com/p/news/local/manhattan/
tiki_throws_ginny_some_fakes_in_RMe8pMfUxSeHPLJ5ZvcPTK
In Albuquerque, French-Style Wines That Sparkle
http://www.nytimes.com/2010/06/16/dining/16newmex.html
Jets now in wine business, unveil limited-release cabernet to commemorate new stadium
http://www.latimes.com/sports/football/nfl/wire/sns-ap-fbn-jets-uncorked,0,55675.story

Sleeping with the Grapes
http://www.winemag.com/Wine-Enthusiast-Magazine/June-2010/Sleeping-with-the-Grapes/
Free Mobile Wine Program
http://leasingnews.org/archives/Feb2010/2_26.htm#mobile
Wine Prices by vintage
http://www.winezap.com
http://www.wine-searcher.com/
US/International Wine Events
http://www.localwineevents.com/
Winery Atlas
http://www.carterhouse.com/atlas/\
Leasing News Wine & Spirits Page
http://two.leasingnews.org/Recommendations/wnensprts.htm

[headlines]
----------------------------------------------------------------
Today in History
1980-The film, "The Blues Brothers", starring Dan Akroyd and John Bulushi, premieres in New York City. Cameo's in the film include Aretha Franklin, Ray Charles, James Brown and John Lee Hooker.
[headlines]
----------------------------------------------------------------
This Day in American History
1621-The first duel of record took place between two servants of Stephen Hopkins, one of the leaders of the Plymouth Colony. Governor William Bradford's decision was rendered as follows: "The Second Offense is the first Duel fought in New England, upon a Challenge at Single Combat with Sword and Dagger between Edward Dotey and Edward Leister, Servants of Mr. Hopkins; Both being wounded, the one in the Hand, the other in the Thigh; they are adjug'd by the whole Company to have their Head and Feet tied together, and so to lie for 24 hours, without Meat or Drink; which is begun to be inflicted, but within an Hour, because of their great Pains, at their own and their Master's humble request, upon Promise of better Carriage, they are Released by the Governor."
1778-The British Redcoats evacuate Philadelphia. After almost nine months of occupation, the fifteen thousand British troops under Sir Henry Clinton evacuate Philadelphia, the former US capital. The British position in Philadelphia had become untenable after France's entrance into the war on the side of the Americans. In order to avoid the French fleet, General Clinton was forced to lead his British-Hessian force to New York City by land. Other loyalists in the city sailed down the Delaware River to escape the Patriots, who returned to Philadelphia the day after the British departure.
http://www.wpi.edu/Academics/Depts/MilSci/BTSI/abs_phila.html
1812-A after much debate in Congress between "hawks" such as Henry Clay and John Calhoun, and "doves" such as John Randolph, Congress issued a declaration of war on Great Britain on this day. The action was prompted primarily by Britain's violation of America's rights on the high seas and British incitement of Indian warfare on the frontier. War was seen by some as a way to acquire Florida and Canada. The hostilities ended with the signing of the Treaty of Ghent on Dec 24, 1814, at Ghent, Belgium. ( lower half of: http://memory.loc.gov/ammem/today/jun18.html )
1811-The term Coodies came into the American language. The term Coodies was applied derisively to the faction of the Federalist Party that urged support for the War of 1812, a position highly unpopular with the majority of the party and the population of America, who did not want to go to war. The term derived from the series of pro-war articles written by Gulian Crommelin Verplanck, under the
pen name Abimeleck Coody. Verplanck was a distinguished editor, author, and Shakespearean scholar. People who were pro war were considered to have the Coodies. The epithet King Coody was applied to Rep. Roger Brooke Taney of Maryland, later chief justice of the Supreme Court.
1812-After much debate in Congress between "hawks" such as Henry Clay and John Calhoun, and "doves" such as John Randolph, Congress issued a declaration of war on Great Britain. The action was prompted primarily by Britain's violation of America's rights of the high seas and British incitement of Indian warfare on the frontier. War was seen by some as a way to acquire Florida and Canada. The hostilities ended with the sign of the treaty of Ghent on December 24, 1814, Ghent, Belgium.
1848-Captain Charles Welsh arrived in San Francisco. He was to build the first brick house in North Beach. A street was later named for him.
1851-The grant or patent of the "Suisun Rancho," was made for military services of Francisco Solano, Indian chief, and a Mexican citizen.
1857-birthday of Henry Clay Folger, Jr., American businessman and industrial who developed one of the finest collections of Shakespearna in the world and bequeathed it ( The Folger Shakespeare Library, Washington, DC) to the American people. Born at New York, NY. Died June 11, 1930, at Brooklyn, NY. http://search.biography.com/print_record.pl?id=14824
1863 - After repeated acts of insubordination, General Ulysses S. Grant relieves General John McClernand during the siege of Vicksburg.
1864-At Petersburg, Grant ends 4 days of assaults.
The pontoon bridge serves to bring supplies, but no victories.
http://www2.cr.nps.gov/abpp/battles/va098.htm
http://members.aol.com/siege1864/richpete.html
1864 - Union war hero Joshua Lawrence Chamberlain is severely wounded at Petersburg, Virginia, while leading an attack on a Confederate position. Chamberlain, a college professor from Maine, took a sabbatical to enlist in the Union army. As commander of the 20th Maine, he earned distinction at Gettysburg when he shored up the Union left flank and helped save Little Round Top for the Federals. His bold counterattack against the Confederates earned him the Congressional Medal of Honor. His wound at Petersburg was the most serious of the six he received during the war. Doctors in the field hospital pronounced his injury fatal, and Union General Ulysses S. Grant promoted him to brigadier general as a tribute to his service and bravery. Miraculously, he survived and spent the rest of the Petersburg campaign convalescing at his Maine home. He returned to the Army of the Potomac in time for Lee's surrender at Appomattox, and he was given the honor of accepting the arms of the Confederate infantry. Chamberlain returned to Maine after the war and served four terms as governor. He then became president of Bowdoin College—the institution that had refused to release him for military service—and held the position until 1883. Chamberlain remained active in veterans' affairs and, like many soldiers, attended regimental reunions and kept alive the camaraderie created during the war. He was present for the 50th anniversary of Gettysburg in 1913, one year before he died of an infection from the wound he suffered at Petersburg.
1873 - Susan B. Anthony is fined $100 for attempting to vote for president.
1877 - birthday of James Montgomery Flag, Pelham Manor, New York, creator of the illustration of Uncle Sam.
http://memory.loc.gov/ammem/today/jun18.html
1892- Macadamia nuts first planted in Hawaii; became a major export item throughout the world
1900--Birthday of author Laura Z. Hobson - wrote revolutionary novels about social injustices. Gentleman's Agreement dealt with anti-Semitism, Tenth Month, on unwed motherhood, Consenting Adult, on homosexuality.
1906-birthday of Kay Keyser, American bandleader whose band, " Kay Kyser's Kollege of Musical Knowledge" enjoyed immense popularity tin the swing era. He was born James King Kern Kissers in Rocky Mount, NC. A shrewd showman and performer, he said he never learned to read music or play an instrument. Among his hit recordings were " Three Little Fishes," and " Praise the Lord and Pass the Ammunition, " a World War II favorite. Kyser retired from show business in 1951 and died at Chapel Hill, SC, July 23, 1985.
1909-drummer Ray Bauduc born New Orleans, LA. http://www.angelfire.com/mac/keepitlive/drummers/Baudue/bauduc.htm
http://www.parabrisas.com/d_bauducr.html
http://www.parabrisas.com/d_bauducr_f.html
1910-drummer Ray McKinley, born Ft. Worth, Texas.
http://americanhistory.si.edu/archives/d5635b.htm
http://www.angelfire.com/mac/keepitlive/drummers/McKinley/mckinley.htm
1911-Tenor sax Babe Russin born Pittsburgh, Pa. www.artistdirect.com/music/artist/bio/0,,488048,00.html?artist=Babe+Russin
1912—Tennessee University opens as Tennessee A&L State College
1913-birthday Sylvia Porter, American financial journalist, born at Patchogue, NY. Her column was syndicated by the Los Angeles Times, reaching 450 newspapers worldwide. She also wrote more than 20 books and was noted for her ability to turn complex economic language into readable prose. Porter died June 6, 1991, at Pound Ridge, NY.
http://www.us-israel.org/jsource/biography/porter.html
1913- Sammy Cahn--- the Tin Pan Alley legend Sammy Cahn was born Samuel Cohen at New York City. He was nominated for 25 Academy Awards and won four times for" Three Coins in the Fountain" (1954), "All the Way" (1957), "High Hopes" (1959) and "Call Me Irresponsible" (1963). In the late 1940s he began working with composer Jimmy Van Heusen, and the two in essence were the personal songwriting team for Frank Sinatra. Cahn wrote the greatest number of Sinatra hits, including "Love and Marriage," "The Second Time Around," High Hopes" and "The Tender Trap." Sammy Cahn died Jan 15, 1993, at Los Angeles, CA.
http://users.bestweb.net/~foosie/samycahn.htm
1914-Birthday of country bandleader and songwriter Pee Wee King.
1915—World famous firefighter "Red" Adair, born Houston, Texas, died August 7, 2004. He became world famous as an innovator in the highly specialized and extremely hazardous profession of extinguishing and capping blazing, erupting oil wells, both land-based and offshore.
http://www.dailycelebrations.com/asp/displayByDate/displayByDate.asp?month=5&day=28
1928 - Amelia Earhart becomes the first woman to cross the Atlantic by airplane.
1934-the first Nationwide highway planning survey was authorized by Congress to be made by the Bureau of Public Roads of the department of Agriculture, in cooperation with state highway departments, to obtain traffic volume, load weight, and other information needed for the national planning of a nationwide system of interstate highways.
1936- Mobster Charles 'Lucky' Luciano is found guilty on 62 counts of compulsory prostitution.
1937-Birthday of American novelist Gail Godwin, born Birmingham, among her books, The Odd Woman; A Mother & Two Daughters.
http://www.amazon.com/exec/obidos/ASIN/0345389913/absolutsearch05/
102-3944147-3635339
1938- Babe Ruth wears a Dodger uniform for the first time as a coach. The 'Bambino' also takes batting practice with the team.
1939 - birthday of baseball Hall of Fame outfielder Louis Clark (Lou" Brock, El Dorado, AR.
1942 - Birthday of Paul McCartney, the most commercially-successful former member of the Beatles, was born in Liverpool, England. McCartney's association with John Lennon began in 1956 when he asked to join Lennon's group, the Quarrymen, which evolved into the Beatles. McCartney began a career on his own in 1969, just before the break-up of the Beatles, by recording a solo album which contained the hit single, "Maybe I'm Amazed." His second album, "Ram," yielded two major hits - "Another Day" and "Uncle Albert-Admiral Halsey." In 1971, McCartney formed the band Wings, which stayed together for ten years, longer than the Beatles. With Wings, McCartney had number-one hits with "My Love" in 1973 and "Silly Love Songs" in 1976. In 1982, McCartney released a solo album, "Tug of War," with numerous guest performers. Among them was Stevie Wonder, who sang with McCartney on the hit single "Ebony and Ivory." McCartney, meanwhile, sang on Michael Jackson's "The Girl is Mine," a top ten hit in 1983.
1942 - The U.S. Navy commissions its first black officer, Harvard University medical student Bernard Whitfield Robinson.
1944--Birthday of American Composer Paul Lansky
1945---Top Hits
Sentimental Journey - The Les Brown Orchestra (vocal: Doris Day)
Dream - The Pied Pipers
Laura - The Woody Herman Orchestra
At Mail Call Today - Gene Autry
1945-- Lt. Gen. Simon Bolivar Buckner, killed by Japanese artillery on Okinawa. On April 1, 1945, with his Tenth Army, he had launched the invasion of Okinawa, a strategic Pacific island located midway between Japan and Formosa. Possession of Okinawa would give the US a base large enough for an invasion of the Japanese home islands. Although there were over 100'000 Japanese defenders on the island, most were deeply entrenched in the island's densely forested interior, and by the evening of 01 April, 60'000 US troops had come safely ashore.
However, on 04 April, Japanese land resistance stiffened and at sea Kamikaze pilots escalated their deadly suicide attacks on US vessels. Over the next month, the battle raged on land and sea, with the Japanese troops and flyers making the Americans pay dearly for every strategic area of land and water won. On 18 June, with US victory imminent, General Buckner, the hero of Iwo Jima, was killed by Japanese artillery. Three days later, his Tenth Army reached the southern coast of the island, and, on 22 June, Japanese resistance effectively came to an end. Lieutenant General Mitsuru Ushijima, the Japanese commander, with some of his officers and troops, committed suicide rather than surrender.
as the US Tenth Army overcomes the last major pockets of Japanese resistance on Okinawa Island, ending one of the bloodiest battles of World War II.
The Japanese lost 120'000 troops in the defense of Okinawa, while the Americans suffered 12'500 dead and 35'000 wounded. Of the thirty-six Allied ships lost, most were destroyed by the 2000 or so Japanese pilots who gave up their lives in Kamikaze missions. With the capture of Okinawa, the Allies prepared for the invasion of Japan, a military operation predicted to be far bloodier than the 1944 Allied invasion of Western Europe. The plan called for invading the southern island of Kyushu in November of 1945, and the main Japanese island of Honshu in March of 1946.
1945 - Gen. Dwight D. Eisenhower received a tumultuous welcome in Washington, where he addressed a joint session of Congress. Eisenhower went on to meet Pres. Harry Truman and the 2 men established a warm relationship that later soured. In 2001 Steve Neal authored "Harry and Ike: The Relationship That Remade the Postwar World."
1946-Bobby Sherwood Band records "Sherwood's Forest."
1948-Columbia Records begins the first mass production of the 33 1/3 RPM LP. The new format could contain a maximum of 23 minutes of music per side versus the approximately three minutes that could be squeezed on to a 78 RPM disc.
1950-Brithday of American Composer Frank Ferko, born Barberton, OH.
1953—Top Hits
Song from Moulin Rouge - The Percy Faith Orchestra
April in Portugal - The Les Baxter Orchestra
I'm Walking Behind You - Eddie Fisher
Take These Chains from My Heart - Hank Williams
1953-Birthday of Robbie Bachman, drummer for Bachman-Turner Overdrive, was born in Winnipeg. The Canadian rock band, which also included Robbie's brothers Randy and Tim on guitars, was internationally popular in the 1970's with such hits as "Blue Collar," "Let It Ride," "Takin' Care of Business" and "You Ain't Seen Nothing Yet," a 1974 million-seller. At its peak, BTO won many polls and honors in the US, as well as seven Juno Awards.
1953- Sending 23 batters to the plate at Fenway, the Red Sox enjoy a 17-run and 14-hit seventh inning as they pound the Tigers, 23-3. Sammy White sets a modern major league record scoring three times in the frame and outfielder Gene Stephens collect three hits in the to establish an American League record.
1954 - Albert Patterson was assassinated in Phoenix, Ala. He had recently been elected as attorney general on a platform to crack down on vice. His murder led the governor to call in the National Guard to replace local law enforcement and cleanup the vice. Patterson's son John filled the attorney general position. He was elected governor in 1958.
1959 - A Federal Court annuls the Arkansas law allowing school closings to prevent integration.
1960-Don Sutton of the California Angels pitched a three-hitter against the Texas Rangers to win the 300th game of his career by the score of 5-1. Sutton pitched in the majors from 1966 to 1988 and finished with 324 victories.
1961---Top Hits
Moody River - Pat Boone
Quarter to Three - U.S. Bonds
Tossin' and Turnin' - Bobby Lewis
Hello Walls - Faron Young
1963- Three thousand Blacks boycott Boston public school.
1965 - No. 1 Billboard Pop Hit: ``I Can't Help Myself,'' Four Tops.
1966 - Gen. William Westmoreland, senior U.S. military commander in Vietnam, sends a new troop request to the Joint Chiefs of Staff. Westmoreland stated that he needed 542,588 troops for the war in Vietnam in 1967--an increase of 111,588 men to the number already serving there. In the end, President Johnson acceded to Westmoreland's wishes and dispatched the additional troops to South Vietnam, but the increases were done in an incremental fashion. The highest number of U.S. troops in South Vietnam was 543,500, which was reached in 1969.
1967 - The Jimi Hendrix Experience makes its debut performance at the Monterey (Calif.) Pop Festival. The Hendrix album ``Electric Ladyland,'' released in 1968, tops Billboard's pop album chart for two weeks.
1968—Poor People's Campaign's Solidarity Day takes place.
1969---Top Hits
Get Back - The Beatles
Love Theme from Romeo & Juliet - Henry Mancini
In the Ghetto - Elvis Presley
Running Bear - Sonny James
1976-Electric Light Orchestra's "OLE ELO" goes gold. The LP is a greatest hits collection.
1977 - Fleetwood Mac worked "Dreams" to the number one spot on the pop music charts this day. It would be the group's only single to reach number one. Fleetwood Mac placed 18 hits on the charts in the 1970s and 1980s. Nine were top-ten tunes.
1977---Top Hits
Dreams - Fleetwood Mac
Got to Give It Up (Pt. I) - Marvin Gaye
Gonna Fly Now (Theme from "Rocky") - Bill Conti
Luckenbach, Texas (Back to the Basics of Love) - Waylon Jennings
1980-The film, "The Blues Brothers", starring Dan Ackroyd and John Belushi, premieres in New York City. Cameo's in the film include Aretha Franklin, Ray Charles, James Brown and John Lee Hooker.
1983-Dr. Sally Ride, 32-year-old physicist and pilot, functioned as a "mission specialist and became the first American woman in space when she began a six-day mission aboard the space shuttle Challenger in 1983. The "near-perfect" mission was launched from Cape Canaveral, FL, and landed, June 24, 1983, at Edwards Air Force Base, CA.
1985---Top Hits
Everybody Wants to Rule the World - Tears for Fears
Heaven - Bryan Adams
Sussudio - Phil Collins
Country Boy - Ricky Skaggs
1987 - It was a hot day in the Upper Great Lakes Region. Nine cities in Michigan and Wisconsin reported record high temperatures for the date. The high of 90 degrees at Marquette, MI, marked their third straight day of record heat. Severe thunderstorm in the Northern and Central High Plains Region spawned half a dozen tornadoes in Wyoming and Colorado. Wheatridge, CO, was deluged with 2.5 inches of rain in one hour.
1989 - Unseasonably hot weather prevailed in the southwestern U.S. In Arizona, afternoon highs of 103 degrees at Winslow, 113 degrees at Tucson, and 115 degrees at Phoenix were records for the date.
1998 - The Walt Disney Co. becomes an even bigger player on the Internet with the purchase of a 43% stake in Web search engine company Infoseek Corp. Disney Plans to launch an Internet portal - a Web site that contains entertainment, news and search capabilities in one location.
1999- Disney release the animated feature "Tarzan." The soundtrack features five tracks by Phil Collins each sung in five different languages -- English, French, German, Italian and Spanish. Collins did two versions in Spanish -- one with a Latin American accent and another with a Castilian.
2001- Citing he wants to spend more time with his family, Orioles legend Cal Ripken Jr. announces he will retire at the end of the season. The two-time MVP will be best remembered for his streak of playing in consecutive 2,632 games.
2001- With the time starting when the pitcher enters fair territory, a two-minute limit for warm-up tosses thrown by relievers who come in during an inning is now mandated by the commissioner's office. At the beginning of an inning the allotted warm-up time will be 1:40 unless the game is on national television in which event the time allowed will be increased by 20 seconds.
2002- In the first major league game to feature four players with 400 career homers, the Cubs beat the Rangers, 4-3, as Alex Gonzalez hits a walk-off homer in the bottom of the ninth inning. Sammy Sosa (475), Fred McGriff (459) and Juan Gonzalez (401) watched Rafael Palmerio add his 460th home run to the total.
2005 - After 136 at-bats and 155 plate appearances with the bases full, Derek Jeter hits the first grand slam in his carrier. The Yankees shortstop's homer ends the longest drought (at bats and number of homers) among current major leaguers without hitting a bases loaded home run.
[headlines]
--------------------------------------------------------------

Baseball Poem

Stubs
What is it
About ticket stubs
That prevents me
From throwing them away
Not just the precious few
From a World Series
But lately
I can't throw any away
They do not bring to mind
Vivid memories
Of good times
Or remembrances
Of hits and runs past
Yet they stand for something For times I traveled
Outside of time
Like stamped passports
They are all the proof remaining
Of my trips
Written by Gene Carney, published in
"Romancing the Horsehide: Baseball Poems
on Players the Game"
Published by McFarland and Company

--------------------------------------------------------------

SuDoku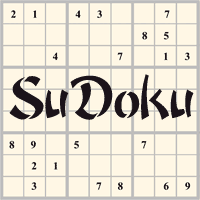 The object is to insert the numbers in the boxes to satisfy only one condition: each row, column and 3x3 box must contain the digits 1 through 9 exactly once. What could be simpler?
http://leasingnews.org/Soduku/soduko-main.htm
--------------------------------------------------------------

Daily Puzzle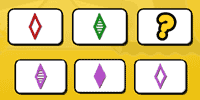 How to play:
http://www.setgame.com/set/puzzle_frame.htm
Refresh for current date:
http://www.setgame.com/set/puzzle_frame.htm
--------------------------------------------------------------


http://www.gasbuddy.com/
http://www.gasbuddy.com/GB_Map_Gas_Prices.aspx
http://www.gasbuddy.com/GB_Mobile_Instructions.aspx
--------------------------------------------------------------

Weather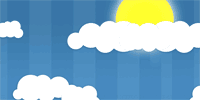 See USA map, click to specific area, no commercials
--------------------------------------------------------------

Traffic Live---
Real Time Traffic Information
You can save up to 20 different routes and check them out with one click,
or type in a new route to learn the traffic live
--------------------------------