ACC Capital in Outer Space
by Christopher Menkin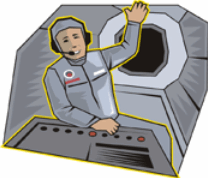 The telephone was ringing off the hook and emails from many were asking me if Loni Lowder of ACC Capital, Midvale, Utah was out of business. The ACC Capital web site was down and telephone out of service.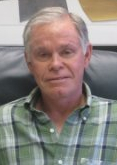 Loni Lowder
Loni Lowder LinkedIn.com site shows he is still CEO of ACC Capital.
http://www.linkedin.com/pub/loni-lowder/19/6a3/628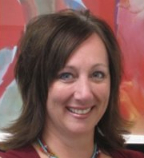 Kim Simmons LinkedIn.Com site notes that she was with ACC Capital Corporation from March, 2002 to November, 2010, and the same month then became Director of Operations and Marketing for ACC Contract Finance.
http://www.linkedin.com/pub/kim-simmons/19/7b8/454

First, it should be cleared up about the Leasing News Bulletin Board Complaint and ACC Capital no longer a member of the National Association of Equipment Leasing Brokers (NAELB). It is ACC Contract Finance that is a member of NAELB and the listing was never changed to the current company. The GeNESIS Commercial Capital payment was not considered as NAELB learned that ACC Capital was not a member. In fact, ACC Contract Finance is a member and is a president circle sponsor ($10,000) and Kim Simmons is still active. It is a separate entity from ACC Capital.
The fact is ACC Capital liabilities exceed their assets, according to Lowder, and the lenders are collecting payments from the assets to pay down the liabilities.
ACC Contract Finance web site shows four employees, and Lowder says they have two more, and several work from their homes using a VOIP system with video, and it works out great, Lowder says. He also has changed the company's mission as it is not really in leasing direct, but works on products for its funder in projects that are customer investment grade or near investment. They may work on lease programs, but not individual leases.
The company is about to change its name to Stalwart
(1. strongly and stoutly built; sturdy and robust.)
(2. strong and brave; valiant: a stalwart knight.).
http://www.acccontractfinance.com/
The address on the web site 4956 West 6200 South Ste #455, Kearns, Utah, is the UPS Store. Lowder says it is for servicing ACC Capital leases. Their other address is: 111 East Broadway, Suite 170, Salt Lake City, Utah 84111, which will be posted soon on the web site, he says.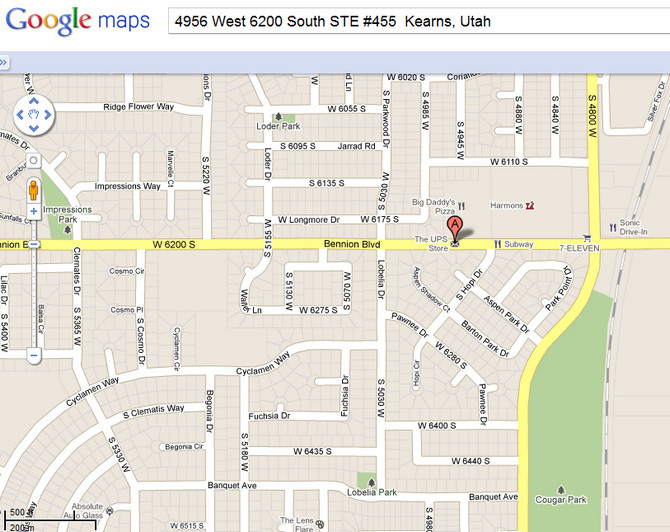 Archive, January 1, 2003
A Look Back On 25 Years At ACC Capital Corporation
by
Loni Lowder, President-CEO
Twenty-five years ago when I started this business in a 15` x 15` room with my first partner, Duffy Casey, I had no idea that the business would evolve to its current point. I had been working for IBM and wanted an alternative to the offer "Big Blue" had put on the table, that of a marketing manager's job in Anchorage, Alaska.
I knew a little bit about leasing because, at that time, everything we sold at IBM, at least initially, was through a lease. In addition, my partner, Duffy, had spent a couple of years in the steam-ship container leasing business for Gilbert Flex-Ivan. Back in those days when leasing was a growth industry, you really didn't need to know much more than how to explain the rate factor to the customer and tell them that the lease payments were tax deductible.
My knowledge of the technical aspects of leasing grew under the tutelage of my mentor and business partner, Sudhir Amembal. As my knowledge grew, so grew the business. We entered into formal agreements with a number of small financial institutions to originate and manage their lease portfolios. Lease management for financial institutions continues today, as ACC services for a number of community banks
In 1985 I began teaching what Sudhir called the "soft side" of lease education-the sales and marketing seminar for Amembal Halladay. 1985 was significant in another way in that I accepted a contract with Zion's Bancorp to help them create a new leasing company, Zion's Credit Corporation, and run the marketing for that leasing company (The entire staff of ACC, some 28 strong, moved over to Zion's). Zion's Credit Corporation managed ACC's existing portfolio and I continued to have independent annual audits on the company. In 1989 I left Zion's and realized a long-term goal of becoming an equity partner at Amembal-Halladay. (Shawn Halladay, now with The Alta Group. Editor)
Teaching and consulting on a full-time basis was exhilarating but the travel was a drag (50% including weekends). I sold back my interest in Amembal-Halladay to Sudhir in 1992 and opened up ACC for business once again. My time at Amembal Halladay compounded the importance of using the technical aspects of accounting, finance and taxation in the leasing business to acquire new customers.
Over the years, I have been able to boil down complex concepts, such as lease vs. purchase, into very powerful sales tools that a lease originator, with their customers, are able to use and appreciate. ACC has always been a friend of lease originators, with several formal alliance agreements in place that make a lease originator an ACC partner.
In 1995, Sudhir Amembal reciprocated by buying a minority interest in ACC. He was very eager to get "his hands dirty in leasing." The practical experience that Sudhir gained in being a part of ACC has had enormous benefit to him in the classroom. In 2000, Sudhir left the business, moved to Mexico and is now teaching and consulting exclusively on an international basis.
ACC continues its traditions in utilizing the technical aspects of leasing to increase its business share. Marci Kimball-Slagle heads our intermediary group as Senior Vice-President. Congratulations to Marci are in order, as she was recently elected to the board of the United Association of Equipment Lessors and is on the Organizing Committee for the National Association of Equipment Lease Brokers annual meeting coming up this March. I continue to consult and teach sales training classes at various national association meetings. I am assisted by Kirstin Patterson, our Chief Operating Officer, and Todd Jensen, who serves as Chief Financial Officer and General Counsel.
ACC is here to serve the lease originator community. Our goal at ACC is to make money by helping lease originators and our lease-originating partners make money.
Wishing you all the very best and a prosperous 2003.
Loni L. Lowder
loni@acccap.com


[headlines]
--------------------------------------------------------------

$30 MM plus Law Suit re: CPA Firm, E.A.R , Sheldon Player Et. Al.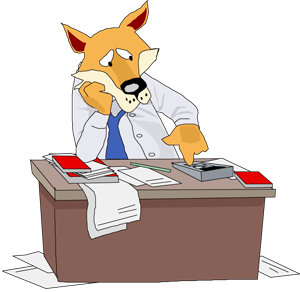 While the official personal bankruptcy of Sheldon Player has not been found, First Premier Capital, Edina, Minnesota, according to court documents, consisted of Steve Alpeter, Bill Kelly, both of Minnesota, and Denny Sanford, South Dakota, filed a complaint for $30,365,558.29 against the accountants of both Equipment Acquisition Resources and Sheldon Player, as an individual. The accountants are VonLehman, an Ohio corporation located in Cincinnati.
The complaint calls for a jury trial with the nature of the suit: 370 Fraud or Truth-in-Lending.
The exhibits and the complaint are very revealing as they also include the vendor and other parties in what they call a "fraud" lead by audited financial statements by VonLehman & Company. First the synopsis of the nine page complaint filed in the Southern District of Ohio by Debra Devassy Babu of Askounis & Darcy, Chicago, Illinois.
"13. Through the course of these conversations and emails, Malthouse and Powers at VonLehman were made aware that FPC intended to rely on EAR's 2005 audited balance sheet, EAR's 2006-2008 audited financial statements and Player's and Malone's 2007 and 2009 audited balance sheets and other accounting-related documents, all prepared by VonLehman, in deciding whether to do business with EAR.
14. Based on FPC's review of EAR's 2005 audited balance sheet, EAR's 2006-2008 audited financial statements and Player's and Malone's 2007 and 2009 audited balance sheets and other accounting-related documents prepared by VonLehman and in reliance of the same, FPC funded the Leases with EAR.
15. On October 29, 2009, EAR filed a voluntary petition for relief under Chapter 11 of the United States Bankruptcy Code in the United States Bankruptcy Court for the Northern District of Illinois as Case No. 09-39937.
16. During the course of EAR's bankruptcy, FPC and other creditors discovered that EAR engaged in fraudulent activities, including, without limitation, double-pledging and overvaluing of collateral, and fraudulently transferring EAR's assets by EAR's officers and shareholders. EAR, Malone, Player, Mark Anstett ("Anstett"), Machine Tools Direct, Inc. ("Machine Tools") and George Ferguson ("Ferguson") (collectively, the "Perpetrators") engaged in a Ponzi scheme to defraud EAR's creditors. Under the scheme, Machine Tools and Ferguson sent fabricated invoices for equipment to FPC and other equipment finance companies, when the equipment was (a) never manufactured; (b) pledged more than once to a particular lender/lessor; (c) never supplied by Machine Tools to EAR; and/or (d) identified by fake serial numbers created by the Perpetrators to deceive lenders.
17. Machine Tools and Ferguson sent fabricated invoices for equipment to FPC and other equipment finance companies, though they never intended to supply any equipment for
EAR when they issued the invoices, to defraud FPC and other equipment finance companies. Machine Tools and Ferguson also pretended to supply and deliver equipment to EAR in order to defraud FPC and other equipment finance companies.
18. EAR, through Player's, Malone's and Anstett's direction and control, falsely represented in writing that the equipment was delivered and falsely represented that the equipment leases were bona fide transactions.
19. Just before filing for bankruptcy protection, EAR retained William Brandt of Development Specialists, Inc. as its Chief Restructuring Officer to replace the Debtor's existing management. Based on his investigation of EAR's operations and financials, Brandt concluded that EAR ran a Ponzi scheme, costing creditors approximately $150 million. Brandt has also represented that the FBI and the U.S. Attorney's Office are investigating the matter.
20. VonLehman, Malthouse and Powers, in preparing EAR's 2005 audited balance sheet, EAR's 2006-2008 audited financial statements and Player's and Malone's 2007 and 2009 audited balance sheets and other accounting-related documents, had a duty to conduct audits which would detect any material accounting misstatements, misrepresentations, irregularities and fraud.
21. VonLehman, Malthouse and Powers had a duty to perform audits of EAR's 2005 audited balance sheet, EAR's 2006-2008 audited financial statements and Player's and Malone's 2007 and 2009 audited balance sheets and other accounting-related documents in accordance with applicable auditing standards, accounting principals and all applicable professional and regulatory standards, including generally accepted auditing standards."

In the Exhibits, the 2007 audited EAR financial statements shows $15,957,268 in cash along with capital leases of $71,399,441 with a net worth of $57,555, 563.
The June, 2009 audited personal financial statement of Sheldon Player and Donna Malone shows assets of $110,353,880 (with the EAR net worth included) with $16,720,695 in liabilities and net worth of $93,633,025 with a note that after taxes it would be a net worth of $73,901,937.
In the exhibits are the lease contracts from Premier Finance Capital to E.A.R. and the 4/16/05 is signed by Sheldon Player as president and the 9-16-8 is also signed as Sheldon Player as president. It appears after the Leasing News interview, his status became consultant.
A response from VonLehman denied many of the charges, but with no information.
May 23, a third party complaint is recorded against Sheldon Player, Donna Malone, Robert Landford, Cody Dolan, Cory Doran, Kyle Bennett, Machine Tools Direct, Inc. George Ferguson, Gonia Consulting, LLC, Joel Gonia, filed by Brian Malthouse, VonLehman & Company.
A Meeting Report deadline is due by 6/30/2011
Premier Complaint Form
http://www.leasingnews.org/PDF/PremierComplaintForm.pdf
First Premier Complaint
http://leasingnews.org/PDF/firstpremiercomplaint611.pdf
4-16-05 Lease Agreement
http://www.leasingnews.org/PDF/52705LeaseAgreement.pdf
2007 EAR Financial Statement
http://www.leasingnews.org/PDF/2007EARFinancial.pdf
June, 2009 PFS Player & Malone Financial Statement
http://www.leasingnews.org/PDF/June09PFSPlayer.pdf
Defendants Response: First Premier Capital
http://www.leasingnews.org/PDF/FirstPremier611.pdf


Comprehensive personal property tax outsourcing services
We accept file exports and integrate personal property tax information with all lease management or accounting software. No other firm offers the combination of individual attention, software capabilities expertise, "full disclosure" and web port accessibility to information more than we do.

Click here to learn what our clients say about our service
Gary DiLillo, President 216-658-5618 or gary@avptc.com

[headlines]
--------------------------------------------------------------
New Hires--Promotions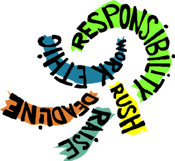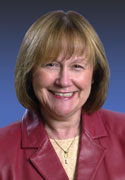 Melisa Carter joins The Alta Group, Reno, Nevada, working from Colorado as global consultant. She was senior vice-president marketing, Key Equipment Finance (1994-2010) as well as serving as senior vice-president, Corporation Development for Key National Finance, KeyCorp, Leasetec. Vice-president of marketing for US Leasing (October, 1980--July, 1994). She has an MBA, Business Administration, Economics, St. Mary's College of California.
http://www.linkedin.com/in/melisacarter
She currently is a trustee of the Equipment Leasing and Finance Foundation, where she serves on the research committee. Carter also is a long-time member of the Equipment Leasing and Finance Association. In addition, she is a former member of the editorial review board of the Journal of Equipment Lease Finance. Carter received B.A. Degrees in economics and business administration, as well as a Master of Business Administration, from St. Mary's College of California.
Mark E. Hoffman was appointed senior vice-president, healthcare, Key Equipment Finance, Superior, Colorado. He previously was relationship manager for healthcare financial division of GE Commercial Finance, and reportedly held management and sales positions at Baxter Healthcare, GE Capital, Siemens Financial Services, AT&T Capital and Eastman Kodak Credit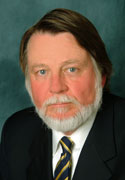 George Lehnertz joins The Alta Group, Reno, Nevada as global consultant, working from Illinois. Managing Director, Head of Global Vendor Finance, Bank of America (2004-2008).
http://www.linkedin.com/pub/george-lehnertz/12/955/709
"In this position, he was responsible for integrating the vendor finance organizations of Bank of America and FleetBoston into the largest bank-owned vendor finance operation in the nation. Before the acquisition, he was managing director/CEO of the specialized financial services unit of Fleet Capital, where he integrated Sanwa Business Credit Corporation and its business lines with the Fleet organization.
"Earlier in his career, Lehnertz was executive vice president/CFO of Sanwa Business Credit Corporation (formerly Continental Illinois Leasing Corp.). Prior to this, he was senior vice president of vendor finance at Sanwa. Lehnertz also worked at LeaseAmerica Corporation and Commercial Credit Equipment Corporation. He received a B.A. Degree in economics from the University of Wisconsin."
Mike Mankin was hired as senior vice-president for Securus Capital, Alexander, Virginia. He formerly was federal leasing manager of Cisco Capital, Cisco Systems. He has a BA from University of Kansas, Political Science, Mathematics (1964-1967), American University (1971-1973)
http://www.linkedin.com/pub/mike-mankin/7/796/254
"Mankin helped grow annual federal finance volume from $5 million when he joined Cisco in 2000 to $350 million in 2010, totaling over $1.6 billion during his tenure."
Mike McKinney was hired as senior vice-president for Securus Capital, Alexander, Virginia. "He has over 25 years of experience in federal technology finance and has consistently and dramatically increased financing volume across a variety of asset classes, including information technology, telecommunications and energy conservation."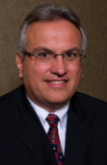 Thomas J. Pagano has been appointed Capital Markets Leader, EverBank Commercial Finance, Inc., Parsippany, New Jersey. He "...will oversee all capital markets activity within the company's equipment leasing business including the secondary lease market. Mr. Pagano will report to Jeffrey A. Hilzinger, Chief Operating Officer of EverBank Commercial Finance."
He previously was Director of Capital Markets for MEI Healthcare Capital, LLC, Managing Director and Product Leader for healthcare, energy and government syndications at Banc of America Leasing, and held "...various senior level syndication and credit positions at Fleet Capital Leasing, Sanwa Healthcare Finance and Morcroft Capital Corporation. Mr. Pagano graduated summa cum laude from Seton Hall University with a Bachelor of Science in Finance."
Timothy G. Stickney was appointed leasing manager, New England region, for Key Equipment Finance, Superior, Colorado. He will "develop and close end-user equipment finance and leasing transactions for middle-and large-corporate clients in Massachusetts, New Hampshire, Maine, Connecticut, Vermont and Rhode Island."
[headlines]
--------------------------------------------------------------

Leasing Industry Help Wanted



NATIONWIDE SALES POSITIONS AVAILABLE
Medical app only to 200k, Commercial app only to 150k Superior COF's-Superior Buying window-Superior back office Please contact Steve Schachtel at 973-339-9900 ext. 101
or email at sschachtel@usfunding.us
For information on placing a help wanted ad, please click here:
http://www.leasingnews.org/Classified/Hwanted/Hwanted-post.htm

Please see our Job Wanted section for possible new employees.
Leasing News Help Wanted Ad Pricing
Help Wanted Web Ad New Programs
Classified Ad Section
(rotates chronological above headlines and
also appears in Classified Ad section.) *
15 days in a row:
$395 four lines (a space is a line)
($25 each additional line or space)
30 days in a row:
$595 four lines (a space is a line)
($40 each additional line or space)
Design work is free. Logo is free as well as company description not to exceed the number of lines of the ad.
Also free: click to a click to a web site or a full description of the position.
Ads are placed in the "Help Wanted' section by category, alphabetical, with the ad with the most lines first in the group. They appear on the web site and in each news edition at the top in a rotation basis per issue.
* Help Wanted" ads appear in each issue on a chronological basis above the top headline as a courtesy. This position is not available as a paid position, but is generally on a rotation basis. At the same time, the ad continues in the classified help wanted section in the news edition and web site, so in effect appears twice.
Leasing News reserves the right to refuse advertising, particularly to a company that has appeared in the complaint bulletin board
[headlines]
--------------------------------------------------------------

Charlie Chan Contest Cancelled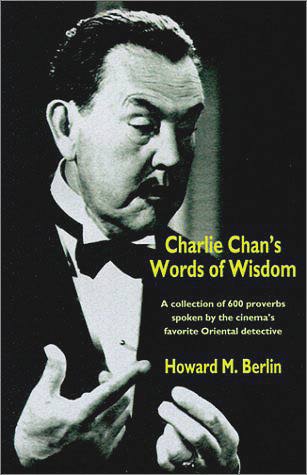 I am sorry to report, for the first time in our history, to cancel a contest.
Their are only nine submissions with two of them from real Charlie Chan sayings already published by Leasing News, and a few that are really more "adult" than we publish. This is after 20 days. It is obvious readers are not interested.
Kit Menkin
Contestants were informed, and here is some of their reaction:
"Not enough humor in the world today I think..."
Brian Griffin
Mantis Financial
brian@mantisfinancial.com

"This may be the true indication that the industry is getting younger!!! How many of us are left who remember him?
"Please do not stop publishing his aphorisms."
Ralph Mango
Project Management Coordinator
comScore, Inc. (NASDAQ:SCOR)
o +1 (703) 234-8623 | rmango@comscore.com

"But wait…can we just keep going?
"For fun..why not?"
(When told decision was made, he responded)
"Well..cool site..How about some Sherlock Holmes stuff?...The Basil Rathbone ...not Robert Downey,Jr.???"

Jesse James
jesse@fidelitycapitalonline.com
"Count me in, next time."
"I hope all continues to be well with you and yours!"
Regards, Chris
Chris Raley
chris@raleycfl.com
Managing Member
Raley Commercial Finance & Leasing, LLC
"Thank you for your efforts. I appreciate it."
Denny
DShields@meridianleasing.net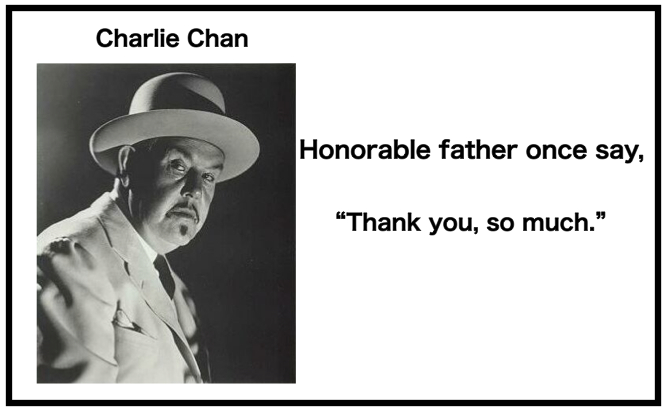 [headlines]
--------------------------------------------------------------

[headlines]
--------------------------------------------------------------

[headlines]
----------------------------------------------------------------
Please send to a colleague---Leasing News is Free
This Day in American History
-------------------------------------------------------------

SuDoku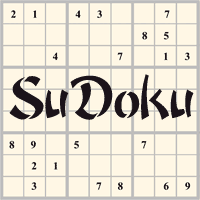 The object is to insert the numbers in the boxes to satisfy only one condition: each row, column and 3x3 box must contain the digits 1 through 9 exactly once. What could be simpler?
http://leasingnews.org/Soduku/soduko-main.htm
--------------------------------------------------------------

Daily Puzzle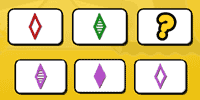 How to play:
http://www.setgame.com/set/puzzle_frame.htm
Refresh for current date:
http://www.setgame.com/set/puzzle_frame.htm
--------------------------------------------------------------


http://www.gasbuddy.com/
http://www.gasbuddy.com/GB_Map_Gas_Prices.aspx
http://www.gasbuddy.com/GB_Mobile_Instructions.aspx
--------------------------------------------------------------

Weather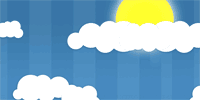 See USA map, click to specific area, no commercials
--------------------------------------------------------------

Traffic Live---
Real Time Traffic Information
You can save up to 20 different routes and check them out with one click,
or type in a new route to learn the traffic live
--------------------------------