Benchmark Did Not Change its Name
by Christopher Menkin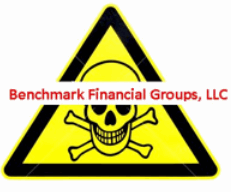 www.benchmarkfg.info
Benchmark Financial Groups, Aliso Viejo, California with many complaints on many web sites, including Leasing News Complaint Bulletin Board, allegedly was to have been closing down and opening in the same building as Cobalt Funding Group.
This company appears to be one that is not giving the leasing industry a good name, and readers who complain about writing these negative stories should not be addresses Leasing News, but your colleagues who continue to fund the leases from such companies. Or when they close one down and open another, not only do they continue to do business with them, but allow them to become "a member in good standing" of a leasing association. The principal is the same, although the name is different, so many are accepted back as if nothing happened.

Leasing News received these emails:

"I'm the SAME building down the hall from Marcus and Benchmark. The new scoop is he's RENAMING his business because Benchmark Financial has SO much negative info on the net.. Someone told me it's going to be MD Funding but that have NOT been confirmed. When I see the new placard on his door, I'll let you know. Also, I tried to take a picture of him to send you but my iPhone photo feature is too slow ha-ha. He's being investigated right now by the OC District Attorney's Office. You should find out who the investigator is..."
(name with held)
"I noticed he reserved the conference room to train the next batch of thieves. All recent college grads?? I had a customer coming in to sign refi docs and had to wait 2 hours while he was training his new clowns. The attorney down the hall told me Marcus is BK'ing Benchmark... Doesn't look like people are going to get their money back."

(name withheld)
"Please add me to your mailing list. I am a vendor and was burn by Benchmark. A Fulton County Georgia Judge has sign a theft by taken and theft by deception arrest order for Marcus and Adam his sales representative. If they ever come to Georgia they will be arrested. If all the people that have been burn in each states sign this similar order they will not be able to go out of California. I can be reach at 678-531-1598."
Thanks, Carlos Morales
(Note: Leasing News has many vendors who join our mailing list who want to know who to do business with, and more particularly, who not to do business with. Editor)
A new complaint about a $72,598 lease with the first and last and documentation fee not funded said Benchmark was in the middle of a name change, and it got out on the internet in the web sites, and in the course went to http://www.cobaltfunding.com/. The telephone numbers were not working
A spokesperson for Benchmark Financial Groups said it was "ridiculous" that the company was changing its name to Cobalt Funding.
The person with the new complaint said it was now all over the other web sites warning about Benchmark, as he was told the company was changing its name. Most likely it changed the direction Benchmark was taking.
Here is one example:
www.benchmarkleasinglosers.com
Previous Complaints:

Benchmark Financial Groups, LLC, Aliso Viejo, CA
http://leasingnews.org/archives/Jan2011/1_06.htm#bench_complaint
Benchmark Financial Groups, LLC, Aliso Viejo, CA
http://leasingnews.org/archives/Dec2010/12_08.htm#bbc_bench
Benchmark Financial Groups, LLC, Aliso Viejo, CA
http://www.leasingnews.org/archives/Apr2010/4_07.htm#bbc_benchmark
Benchmark Financial Groups, LLC, Aliso Viejo, CA
http://leasingnews.org/archives/December%202009/12-29-09.htm#bbc
Benchmark Financial Groups, LLC, Aliso Viejo, CA
http://leasingnews.org/archives/December%202009/12-14-09.htm#benchmark
Benchmark Financial Groups, LLC, Aliso Viejo, CA
http://leasingnews.org/archives/September%202009/09-24-09.htm#Bulletin1
Benchmark Financial Groups, LLC, Aliso Viejo, CA
http://leasingnews.org/archives/September%202009/09-24-09.htm#Bulletin2
Benchmark Financial Groups, LLC, Aliso Viejo, CA
http://www.leasingnews.org/archives/June%202009/06-10-09.htm#BulletinBoard
Benchmark Financial Groups, LLC, Aliso Viejo, CA
http://www.leasingnews.org/archives/April%202009/04-06-09.htm#bbc



[headlines]
--------------------------------------------------------------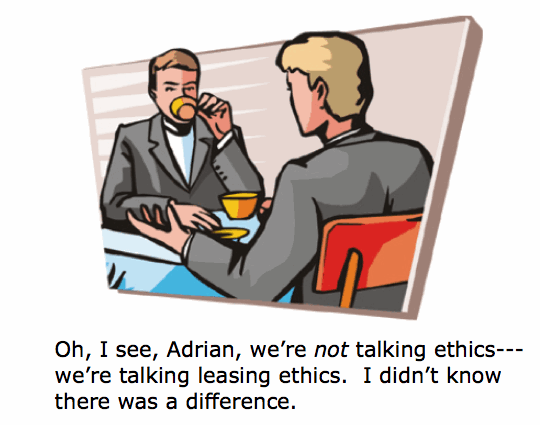 [headlines]
--------------------------------------------------------------

Barry Marks, Esq. Poetry Book of the Year in Alabama
"'Possible Crocodiles" was named Book of the Year' by the Alabama State Poetry Society. Author well-known leasing attorney Barry Marks, Esq. He will be reading from his book of the year and newer poems in several readings this summer and at the Chattahoochee Valley Writer's Conference in fall.
"Here in Bham, I am scheduled to read THIS FRIDAY night at 7:00 at Crestwood Coffee 5512 Crestwood Blvd Birmingham," he let his friends now. "That reading looks like it will be a pretty full house. I will also read at:
"Some of the fliers indicate that the two June readings are for 3 hours, which is wrong, of course. I will start about the indicated times and read for 45 minutes to an hour, depending on what folks want, but please plan to stay and enjoy coffee, book browsing, etc."
The book is now in its second printing and is available at Little Professor and Reed Books and www.brickroadpoetrypress.com (check out Brick Road's other fine poets and titles!). I have a copy I take from my shelf and re-read the poems as each time I read them I see more meaning in them. They become very personal.
Barry says if you are in Alabama, please stop by, and adds:
"Many thanks to Hunter Bell for setting up readings, etc. He will also have original art pieces including bookmarks, pins and such of special interest to the functionally literate at the readings and maybe a broadside or two. Hunter has also set up a Facebook page but I am not even sure what that means as I still can't figure out how they get the little man inside the computer box at my feet who mails these things to y'all. (see 'Allison Installed …poem' for evidence of my Luddite-ness).
BARRY S. MARKS
MARKS & WEINBERG, P.C.
Financial Center - Suite 1615
505 North 20th Street
Birmingham, Alabama 35203
P. O. Box 11386
Birmingham, Alabama 35202
bmarks@marksweinberg.com
www.leaselawyer.com
205.251.8303
fax 278.8905 (Direct) 251.8305 (Main)

[headlines]
--------------------------------------------------------------



Joins "Story Credit List"
Full "Story Credit" list:
http://www.leasingnews.org/Story_Credit/Story_Credit.htm
[headlines]
--------------------------------------------------------------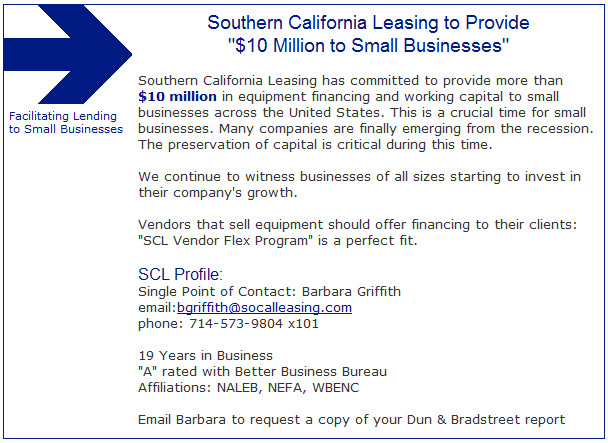 [headlines]
--------------------------------------------------------------

New Hires---Promotions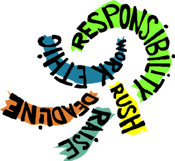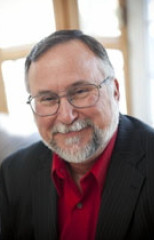 Norm Malkowski, CLP, was hired as Broker Development Manager for Team Funding Solutions, Austin, Texas. He previously was National Account Manager, First Star Capital (Dec, 2010-May, 2001), VP Sales & Marketing, Dakota Financial (November, 2008-October, 2010), Vice President Sales and Marketing, Mesa Leasing (June, 2001-November 2008)
http://www.linkedin.com/pub/norm-malkowski-clp/14/914/97

Kevin B. McDonald has joined EverBank Commercial Finance, Parsippany, New Jersey as Business Development Manager for the Plastics & Packaging platform. He previously was Manager, Customer Finance, Makino Capital Services (December 2008-June, 2011), vice-president, Siemens Financial Services (March, 2005- 2009), Assistant Vice President, Wells Fargo Equipment Finance, President's Club award winner for top sales production in 2000, 2001 and 2004. (1999-2005), Senior Credit Manager, Phoenixcor, managed credit signing authority of $750,000 (1993-1999). He has an MBA, Finance from Fairfield University (1999-2002) and B, Economics, Politics and Government, Ohio Wesleyan University (1988-1992) http://www.linkedin.com/in/kevinbeechermcdonald
Art E. Hyman appointed Senior Vice-President, US federal government finance, Key Equipment Finance. He previous was senior vice-president, national sales manager, government finance, Banc of America (January, 1999-June, 2010), senior vice president and regional sales manager, Banc of America Leasing Commercial Group (January, 1990-January, 1999). He has an MBA in finance and Marketing, St. Mary's College of California (1987-1988), and a Bachelor Science, Hotel Administration, University of Nevada, Las Vegas (1976-1979).
http://www.linkedin.com/pub/art-hyman/20/603/8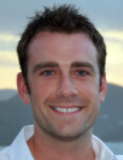 Will McGrew has been promoted to Business Development Manager, Balboa Capital, Irvine, California. He joined the company in October, 2010. Previous he was senior finance manager at Direct Capital (April, 2007--October, 2010). He has a BS, MBA from Franklin Pierce College (2004-2008).
http://www.linkedin.com/pub/william-mcgrew/a/a64/808
Jennifer F. Nance has re-joined Key Equipment Finance, Superior, Colorado as Associate Counsel. She most recently was an associate with Dorsey & Whitney LLP, which followed her time as assistant counsel at Key Equipment. "She also has experience as a French and Spanish teacher in a variety of domestic and foreign schools. Nance has a bachelor's degree in French and Spanish from Bucknell University, a master's degree in French literature, and a juris doctor from the University of Colorado School of Law."
Lee Palm to join management team of CapStar Commercial Finance, Atlanta, Georgia. He is the former president of GMAC Commercial Finance, Equipment Finance Division (EFD) and managing director of Prudential Capital Group's Commercial Asset Finance (CAF),.
http://www.linkedin.com/pub/lee-palm/34/1ab/603

Brian Shapiro to join management team of CapStar Commercial Finance, Atlanta, Georgia. He is the former senior vice president of GMAC CF, EFD and Prudential Capital Group, CAF.
Mike Sutton has joined United Leasing, Evansville, Indiana as vice-president of business development. Sutton spent the last ten years at Bank of Evansville, serving most recently as president and CEO. In 2010, He served as President and Chief Operating Officer of the Bank from August 2004 until February 2005 and as Executive Vice President and Chief Lending Officer of the predecessor to the Company since 2000. Mr. Sutton is also a member of the Board of Directors of the Bank. Prior to joining the Company, Mr. Sutton served as the Senior Vice President and Manager of Commercial Banking at Integra Bank (formerly National City Bank) from 1997 to 2000. Mr. Sutton was Executive Vice President of United Fidelity Bank, fsb, Evansville, Indiana from 1994 to 1997. The parent company is United Companies where its president Ron Romain served on the Board of Directors of Bank of Evansville.



Leasing Industry Help Wanted



NATIONWIDE SALES POSITIONS AVAILABLE
Medical app only to 200k, Commercial app only to 150k Superior COF's-Superior Buying window-Superior back office Please contact Steve Schachtel at 973-339-9900 ext. 101
or email at sschachtel@usfunding.us
For information on placing a help wanted ad, please click here:
http://www.leasingnews.org/Classified/Hwanted/Hwanted-post.htm

Please see our Job Wanted section for possible new employees.
Leasing News Help Wanted Ad Pricing
Help Wanted Web Ad New Programs
Classified Ad Section
(rotates chronological above headlines and
also appears in Classified Ad section.) *
15 days in a row:
$395 four lines (a space is a line)
($25 each additional line or space)
30 days in a row:
$595 four lines (a space is a line)
($40 each additional line or space)
Design work is free. Logo is free as well as company description not to exceed the number of lines of the ad.
Also free: click to a click to a web site or a full description of the position.
Ads are placed in the "Help Wanted' section by category, alphabetical, with the ad with the most lines first in the group. They appear on the web site and in each news edition at the top in a rotation basis per issue.
* Help Wanted" ads appear in each issue on a chronological basis above the top headline as a courtesy. This position is not available as a paid position, but is generally on a rotation basis. At the same time, the ad continues in the classified help wanted section in the news edition and web site, so in effect appears twice.
Leasing News reserves the right to refuse advertising, particularly to a company that has appeared in the complaint bulletin board
### Press Release ###########################

More Women involved in Mergers and Acquisitions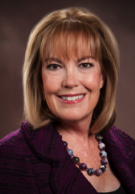 Pamela Ragon, Senior Vice-President of Allegiance Capital, a middle-market investment bank in Dallas, Texas says the next 24 months should see more women involved in mergers and acquisitions.
"Nationally, the number of women-owned businesses has increased by 50 percent since 1997, and women-owned firms now make up approximately 29 percent of all businesses, according to a report released in March by American Express," says Ragon. "Add to this data the fact that historic amounts of investment capital are fueling increased M&A activity, and the conditions favor more women at the deal table both buying and selling businesses."
Reflecting on her 25-year career, Ragon says she's personally seeing more women involved in every aspect of the M&A process as investment bankers, CPAs, and attorneys, as well as business owners buying or selling companies.
She believes the emergence of more women in M&A may bring different values to the forefront.
"Price is generally the number one consideration, but we often see other factors -- like leaving a legacy -- weighing heavily on the mind of business owners who are planning an exit," says Ragon. "Women seem to elevate considerations such as the future well-being of employees and the company they're leaving behind."
What do women business owners need to be thinking about when it comes to mergers and acquisitions? According to Ragon, the same things that all business owners need to consider.
For optimal growth, Ragon advises not to make the mistake of being too risk adverse.
"While most companies can achieve growth organically, an acquisition may be the way to take a quantum leap forward. This may mean taking on debt or a financial partner," Ragon says. She advises business owners to look for acquisition candidates that have strengths in areas where their businesses could use improvement – product offerings, technology, new markets or customers.
"But don't overlook the importance of a good cultural fit," she warns. "The best merger in the world on paper can fail miserably if the company's cultures don't mesh."
For those business owners considering an exit, Ragon emphasizes that it's imperative to have a strong management team in place. "Keep in mind that investors are focused on the future," she says. "While it certainly helps to have a profitable track record, you must also be able to convincingly demonstrate your company's potential for sustainable earnings growth."
On June 23, 2011, Ragon will be speaking to The Money in the City Conference is a "by invitation only" event held for senior women executives in finance and related industries. The event is to be held in Dallas on June 23. The theme is "Texas Capital Markets Update". The event is produced by Marketing Connection, which also sponsors an event called Law in the City for women attorneys.
Headquartered in Dallas, Allegiance Capital has offices nationwide and a 13-year history of closing transactions for private companies in the middle market. Business owners considering their options related to an exit, selling a business or recapitalization, can obtain information about the process from Allegiance Capital by calling 214-217-7750.
About Allegiance Capital Corporation
Allegiance Capital Corporation is an investment bank specializing in financing and selling businesses in the middle market. Founded in 1998, Allegiance Capital has won multiple awards recognizing the value it delivers to clients. Examples include: 2009 Dealmaker of the Year (Dallas Business Journal), 2008 Boutique Investment Bank of the Year (M&A Advisor), 2006 Investment Bank of the Year (Dallas Business Journal). Subscribe to the Capital Ideas blog. Follow Allegiance Capital on LinkedIn, Facebook, and Twitter:@ALLCAP.

Why Choose Advanced Property Tax Compliance?


Dedicated to the leasing industry
click here to learn more.

Hear What Our Clients say about us
click here

Gary DiLillo, President 216-658-5618 or gary@avptc.com
#### Press Release ############################

Ecologic Leasing Services Releases LeaseAccelerator 7.0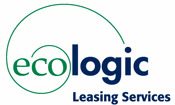 Web-based software designed for global lessees and vendor captives adds key features
GREAT FALLS, Ecologic Leasing Services announced that it has released version 7.0 of LeaseAccelerator(R), web-based software service (SaaS) designed for corporate and non-profit lessees and vendor captives that lease equipment around the globe.
"This release adds several unique capabilities to our software services that are valuable to lessees and vendor captives", said Michael Keeler, CEO.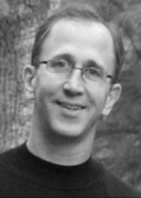 "We have expanded our lease accounting capabilities for lessees so they can now generate debits and credits for capital leases down to the transaction level. This positions us to support the coming IFRS lease accounting changes quickly and easily, which has been a consistent request of our Fortune 500 clients."
Keeler added, "For our vendor captive lessor clients, we have added a mail-back capability for automatic generation of indicative financing quotes (Term Sheets) based on an XML Price Quote sent to a dedicated e-mail address within LeaseAccelerator. These indicative Term Sheets are typically returned to the requestor via e-mail within 15 minutes of the original request. This enables the manufacturer's sales force to generate a financing quote with every cash quote automatically, increasing lease penetration, new sales, and volume."
Jonathan Crawford, Ecologic's VP of Engineering, stated, "With 7.0, Ecologic introduces the concept of 'Build-Your-Own Reporting' (BYOR). Our approach to self-service report construction advances the state of the art by allowing users to design their own reusable reports, from criteria selection to content selection, including sort ordering and the ability to include a pivot table (aka 'crosstab') in user-designed reports. No other web-based equipment leasing software service sold today has this capability. This gives both lessees and vendor captives the ability to analyze and share their data and discover new ways to improve their financial performance."
Ecologic's software supports multiple funding models for vendor captives to make it easier for them to offer leasing wherever they operate around the world, including retail and private-label wholesale models, which involve third-party funders, and self-funded and hybrid models. The Company highlighted several other unique features for vendor captives now available in version 7.0:
• LeaseAccelerator's new credit workflow enhancements include support for credit requests that are specific to a single transaction as well as ad hoc requests for lessee credit. The improved credit approval process includes capture and tracking of requirements for recourse, parent guaranty, and other forms of credit support. Credit line management has been enhanced, with the ability to monitor and report on both credit utilization and funder performance.
• Ecologic has significantly improved the automated generation of contract documents. Dynamic template selection is now supported for all customer-facing documents, providing automatic selection of the appropriate contract documents based on a combination of lease type, language, country, funder and lessee.
More Information: http://www.ecologicleasing.com
About Ecologic Leasing Services
Ecologic offers software services and outsourcing services to lessees and vendor captives that need to finance equipment competitively around the world. The Company currently supports lease transactions in 44 countries. Large corporate and non-profit lessees deploy Ecologic's software and outsourcing services to save 10-25% on their equipment lease portfolio annually. Vendor captives employ Ecologic's services to help them finance the sale of their equipment to their customers at the point-of-sale using the best available funding sources where ever they operate around the world. Founded in 2000, the Company is headquartered in Northern Virginia, with offices in Montreal, San Francisco, and Mumbai.
### Press Release ############################
Mortgage Loan Modification Scammers go to Jail
San Diego--- According to court documents, Michael Trap admitted that in approximately April 2009, he and Glenn Steven Rosofsky – who previously pleaded guilty and has been sentenced to serve 63 months in prison for his role in this scheme and for tax offenses – began operating a loan modification business using the names "Nations Housing Modification Center" and "Federal Housing Modification Department," in an effort to fraudulently sell loan modification services to homeowners who were delinquent on their monthly mortgage payments.
Trap was sentenced to one count of conspiracy to commit wire fraud and money laundering and one count of money laundering. U.S. District Court Judge Roger T. Benitez also ordered Trap to pay $460,249 in restitution to the victims of the Nations Housing Modification Center (NHMC). Judge Benitez also ordered Trap to serve three years of supervised release following his release from prison. These criminal charges stemmed from Trap's operation of a fraudulent telemarketing operation in San Marcos, California.
Trap admitted that he, Rosofsky and others used false and fraudulent statements and representations to induce customers to purchase loan modification services from NHMC. Among the misrepresentations made to customers were claims that NHMC had "attorneys" and "forensic accountants" on staff to deal with the loss mitigation departments of banks on behalf of NHMC's customers, that NHMC had achieved an "extremely high success rate for homeowners that met the Nations Home Affordable Modification Program guidelines," and that NHMC was located on "Capitol Hill" in Washington, D.C. In fact, as Trap admitted, NHMC did not have attorneys or forensic accountants on staff, it did not have a high success rate of modifying loans, it had no connection with the U.S. Treasury Department's "Making Home Affordable" program, and its only presence in Washington, D.C., was a rented post office box. These false claims were made in solicitation letters that were mailed throughout the country to individuals behind on their mortgage payments and encouraged struggling homeowners to call a toll-free number to purchase NHMC's loan modification services.
Trap admitted that he, Rosofsky, and others then conducted financial transactions with the customer funds transferred to NHMC's bank accounts in order to pay expenses of the business and to compensate themselves. These financial transactions with the proceeds of the fraud scheme constituted the bases for the money laundering convictions of Trap and Rosofsky.
Another NHMC co-conspirator, Roger Trent Jones, previously pleaded guilty to conspiracy to commit wire fraud and was sentenced to serve 21 months in Federal prison. According to court documents, Jones was employed at NHMC from April 2009 through about June 15, 2009. Jones admitted to being the manager of NHMC's telemarketing room, and knowing that telemarketers (including himself) used false and fraudulent statements to defraud desperate homeowners out of hundreds of thousands of dollars. Jones also admitted he falsely told certain customers that an attorney named "John Gillespie" would be handling their modification, and that "John Gillespie" had extensive experience negotiating with their specific lender. Jones admitted that he and his co-conspirators knew that the representations made by NHMC's telemarketers were false, because NHMC did not have a loan modification group that included attorneys and forensic accountants.
United States Attorney for the Southern District of California Laura E. Duffy praised the coordinated efforts of investigators, prosecutors, and regulators to combat the problem of loan modification fraud. The San Diego District Attorney's Office conducted a search of NHMC's offices in July 2009 and provided valuable assistance to the Internal Revenue Service – Criminal Investigation (IRS-CI), and the Office of the Special Inspector General for the Troubled Asset Relief Program (SIGTARP), during their federal investigation of NHMC. Additionally, in September 2009, the Federal Trade Commission filed a civil suit against Trap and Rosofsky in the U.S. District Court for the District of Columbia, alleging that their operation of NHMC constituted unfair and deceptive trade practices.
These cases are the product of an investigation by agents of the IRS-CI and the Office of SIGTARP and are being prosecuted in San Diego federal court by Assistant U.S. Attorneys Eric J. Beste and Jonathan I. Shapiro.
These cases were brought in coordination with the Financial Fraud Enforcement Task Force. President Obama established the interagency Financial Fraud Enforcement Task Force to wage an aggressive, coordinated and proactive effort to investigate and prosecute financial crimes. The task force includes representatives from a broad range of federal agencies, regulatory authorities, inspectors general, and state and local law enforcement working together to launch a powerful array of criminal and civil enforcement resources. The task force is working to improve efforts across the federal executive branch, and with state and local partners, to investigate and prosecute significant financial crimes, ensure just and effective punishment for those who perpetrate financial crimes, combat discrimination in the lending and financial markets, and recover proceeds for victims of financial crimes. The Special Inspector General for the Troubled Asset Relief Program co-chairs the task force's Rescue Fraud Working Group. For more information on the task force, visit www.StopFraud.gov.

#### Press Release #############################


[headlines]
--------------------------------------------------------------

[headlines]
----------------------------------------------------------------
Please send to a colleague---Leasing News is Free
This Day in American History
-------------------------------------------------------------

SuDoku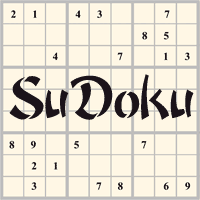 The object is to insert the numbers in the boxes to satisfy only one condition: each row, column and 3x3 box must contain the digits 1 through 9 exactly once. What could be simpler?
http://leasingnews.org/Soduku/soduko-main.htm
--------------------------------------------------------------

Daily Puzzle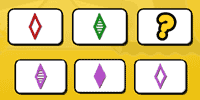 How to play:
http://www.setgame.com/set/puzzle_frame.htm
Refresh for current date:
http://www.setgame.com/set/puzzle_frame.htm
--------------------------------------------------------------


http://www.gasbuddy.com/
http://www.gasbuddy.com/GB_Map_Gas_Prices.aspx
http://www.gasbuddy.com/GB_Mobile_Instructions.aspx
--------------------------------------------------------------

Weather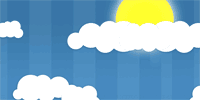 See USA map, click to specific area, no commercials
--------------------------------------------------------------

Traffic Live---
Real Time Traffic Information
You can save up to 20 different routes and check them out with one click,
or type in a new route to learn the traffic live
--------------------------------