Wanted: Energetic, self-motivated outside sales professional in Pacific NW.
For full job description go to http://www.dolsenleasing.com/Careers.cfm
In business since 1958, DLC is an independent funding source servicing the $10K-250K market in 11 western states.

Tuesday, June 21, 2005
Headlines---
Classified Ads----Credit
Green to file Appeal on NorVergence Class Action Denial
NorVergence Leases make the Washington Post
Classified Ads—Help Wanted
Cartoon---Sales Chart
Business "Up" in Leasing Industry Says Recruiter
Jevon Allen Gets a Bottle of Wine from Leasing News
Alexa Rates the Leasing Web Sites
Aniston/Reid to Attend Lessors Network Annual Showcase?
Leasing Association Conference---Fall Up-Date
Kozlowski Guilty at Tyco Trial No. 2; Similarities to No.1
CIT Healthcare Enters Rapidly Growing Heathcare Market
IFC Credit Corporation Names Carl Bretzman Sales VP
Madison Capital Equip./Vehicle Gets Gov't Contract
OneSource Technologies New Management Team
CVB Financial Announces Dividend
News Briefs---
"Gimme that Wine"
Today's Top Event in History
This Day in American History
Baseball Poem-- Dan Zamudio
######## surrounding the article denotes it is a "press release"
Classified Ads----Credit
Atlanta, GA .
VP Credit/Operations/Sr. Credit Officer. 15yrs exp. in equipment leasing. Strong financial analysis and management skills. Experience developing and maintaining profitable customer/vendor relationships.
Email: credops@msn.com
Atlanta, GA.
Senior Credit Officer in middle-market equip. finance, vendor, 3rd party, specialty, flow credit to the fortune 1000. Team builder, originations capable, strong work ethic, ability to multi-task.
Email: kyletrust@hotmail.com
Atlanta, GA.
10 yrs experience in credit/collections/recovery/documentation in the leasing industry. P&L responsibility, team builder & strong portfolio mgnt skills. email: mortimerga@adelphia.net
Boston Ma.
Challenging position where my skills, professional experience, organization, leadership, strategic thinking, creativity, energy, passion, competitive nature will enable me to define opportunities and personal development.
Email: bernd.janet@verizon.net
Corona, CA.
VP credit Consumer Credit prime/sub prime Auto lending/leasing/mortgages. 20+yrs exp. If you are looking for someone to affect the bottom line I am that person. Will relocate.
Email: amosca2000@yahoo.com
Fort Lee NJ
3 Years Experience. Looking in NJ/NY.
Email: angitravis@mail.com
Credit: Irvine, CA,
I have over 16 years of Credit/Collection experience in the finance industry. Prompt results, extremely effective and knowledgeable, professional, excellent manager and team player.
Email: newportresources@sbcglobal.net
Los Angeles, CA
Over 15 years experience in Credit/Operations with Small Ticket and transactions up to $500,000.00. CLP, with excellent relationships with most major lenders.
Email: jonbh123@earthlink.net
Mill Valley, CA
Senior corporate officer with financial services credit background. M and A, fund raising and workout expertise.
Email: nywb@aol.com
Credit: New Jersey, NJ
Credit Analyst with 10+ years experience in small-ticket lending up to $500,000. Experience with both vendor-direct and with brokers.
Email: b.leavy@worldnet.att.net
New York, NY.
V.P. Credit & Collections w/23 years exp.looking for a situation where I can utilize my varied & extensive knowledge of credit/collections/risk-management & leasing.
Email: rcouzzi@yahoo.com
New York, NY
3+ years of leasing credit / contracts experience. Currently in the leasing industry and moving to NY! Exp. working at both funding source and broker. Email: lease4you@mail.com
Orange, CA .
15 years exper., looking for a new home. Have handled both middle/ large ticket transaction, plus muni & international finance.
email: equiplender@aol.com
Portland, OR.
Well known Equipment Leasing Industry Professional (Credit Analyst) with 17 years experience working in the Portland, Oregon area for three major Fortune 500 Funding Sources.
Email: jimmyfrank@verizon.net
| RESUME |
http://64.125.68.91/AL/LeasingNews/Resumes/Jimmy%20Frank-Resume.pdf
Experienced in middle-market leasing; structured, vendor and 3rd party to the fortune 1000. Proactive team builder, originations capable with strong work ethic.
Email: kyletrust@hotmail.com
Full list of all "job wanted" ads at:
http://64.125.68.91/AL/LeasingNews/JobPostings.htm
----------------------------------------------------------------

Green to file Appeal on NorVergence Class Action Denial
Leasing News has been trying to obtain information on the NorVergence Class action hearing last week, but has been "frozen out," due to our editorial position in supporting the 23 states attorneys general plus District of Columbia settlement judgments, anywhere from 80% to 90% of the contract plus insurance, tax, late charges and other fees, depending on the state and its laws.
Part of the settlement includes waiving charges against lessors and not participating in class action suits as headed by the Michael Scott Green, among others.
Announcement from Mr. Green:
"Plaintiffs' class certification motion was heard on June 16, 2005 at the Monmouth County Superior Court of New Jersey.
"Plaintiffs and defendants counsel argued the motion in the morning. Many class members attended the hearing. The Honorable Robert A. Coogan delivered an oral three hour decision in the afternoon. The Judge found that plaintiffs had met their burden for meeting the criteria for a national class of numerosity, common questions of law or fact, typicality of claims of the representative plaintiffs, and adequacy of the representative plaintiffs and class counsel. However, he found that individual choice of law issues that would arise in any attempt to certify a national action would predominate over common questions of law or fact.
At this point default judgments for "not showing up" have been rendered in Illinois, Texas, and Massachusetts making contracts generated by NorVergence as being "fraudulent in nature," therefore null and void. If such a ruling should be handed down in the U.S.District court, it would apply to all NorVergence "Equipment Rental Contracts" in the district court the ruling is made.
"Plaintiffs' Counsel intends on filing a Motion for Reconsideration as to this issue as soon as (this) week with proofs that would meet plaintiffs' burden as to numerosity so that a statewide New Jersey action may be certified."
Norvergence Customer Legal Coop
Dan Baldwin, Administrator
31500 Grape Street #3-307
Lake Elsinore, CA 92532
951-346-3585 Fax
www.njnorvergenceclassaction.com
MICHAEL SCOTT GREEN, ESQ.
Law Offices of Michael Scott Green
14 Easton Ave., #340
New Brunswick, New Jersey 08901
Tel: (732) 390-0480
Fax: (732) 390-0481
Cell: (732) 690-2093
E-mail: msgreen@lawmsg.com
On the web@: www.lawmsg.com
www.njnorvergenceclassaction.com
It should be noted that the 11,000 NorVergence leasing customers originated in the corporation's press releases. Perhaps when the bankruptcy proceeding is further along, a more accurate number will be made available. As evidenced by the recent attorneys generals settlements, the number of active leases will be much less than the number claimed in NorVergence press releases.
It also should be noted, New Jersey Attorney General Peter C. Harvey to date has made settlements with – General Electric Capital Corp. ("GE") and CIT Technology Financing Services, Inc. ("CIT") – that will result in the forgiveness of nearly $8 million in payments owed by New Jersey customers under long-term service agreements with NorVergence, Inc., a bankrupt New Jersey telecommunications company. This may affect the class action suit in New Jersey.
Here is AG Harvey's press release:
http://www.leasingnews.org/items/NJ%20Office%20of%20the%20Attorney
%20General%20-%20Department%20of%20Law%20&%20Public%
20Safety%20-%20News%20Release.htm
In the meantime, the Federal Trade Commission awaits the courts response from the NorVergence Bankruptcy Receiver on its filing on November 4, 2004 in the United States District Court in New Jersey, basically contending NorVergence had no long-term contracts with telecommunications providers and no way to assure the long-term discounts it promised.
Instead, the FTC charges, NorVergence immediately sold the black box rental contracts to finance companies for quick cash. NorVergence was able to provide a few early customers with "discounted" services only because it used the proceeds of contracts from new customers. The scheme collapsed when NorVergence was unable to provide services or pay its suppliers.
In filing its complaint in federal district court, the FTC also alleged that NorVergence rental contracts, which it sold to finance companies, contained clauses that purportedly required customers to pay even if NorVergence failed to provide any services and allowed the finance companies to seek collections in any forum they chose, making it very difficult for customers to dispute the monthly rental fees.
At this point default judgments for "no showing up" have been rendered in Illinois, Texas, and Massachusetts making contracts generated by NorVergence as being "fraudulent in nature," therefore null and void. If such a ruling should be handed down in the U.S.District court, it would apply to all NorVergence "Equipment Rental Contracts" in the United States.
This ruling would be a civil ruling and perhaps supersede or influence the outcome of any class action suits. It would leave the various states attorney generals in the position to file criminal charges against those leasing companies who have not settled, and also opens to the door to the US Postal Authority who has jurisdiction over criminal interstate situations such as this one. The US Postal Authority has brought many leasing brokers and company officers to serve jail time. Leasing company attorneys have contended the issue has become "political," and the fact is many of these attorney generals are either up for re-election or running for higher office. They are looking to prove to voters they go after the bad guys. The question then:
how many of the leasing companies are the bad guys?
----------------------------------------------------------------

NorVergence Leases make the Washington Post:
Promised Savings, They Rented the Boxes And Now They're Really Paying for It NorVergence Went Bankrupt; Customers Still Owe
By Dina ElBoghdady
Washington Post Staff Writer
Monday, June 20, 2005; Page D01
The smooth-talking salesman with his glossy brochure promised Kelly Vogan huge savings on his firm's telephone, cell phone and Internet bills if only he'd rent a "revolutionary" piece of high-tech gadgetry called the Matrix box.
The Matrix Box ( the same item in all the NorVergence "ERA" With the lure of 30 to 60 percent savings, Vogan signed up with New Jersey-based NorVergence Inc. and even insured the small red box as required. He paid $435 a month to rent the box and an additional $13 for services, including unlimited long distance.
Last summer NorVergence filed for bankruptcy, and customers like Vogan, who owns a home remodeling firm in Silver Spring, found that their troubles went far beyond the loss of phone service. They discovered they were obligated to keep paying rent on the boxes to third parties, which had bought the rental contracts from NorVergence.
"The more I think about it, I'm not sure I even understand how it all worked," Vogan said. "But it worked just fine for a while."
Vogan's company and 11,000 other small businesses nationwide are entangled in an alleged scam that has attracted attention from the Federal Trade Commission and attorneys general in about two dozen states.
In the Washington area, at least $6.6 million in rental fees owed by 350 businesses in the District and Maryland is at stake. Numbers for affected Virginia firms are not available.
The fallout from NorVergence's collapse illustrates how vulnerable small-business owners are to those who prey on their lack of technology know-how, said Jonathan Zuck, president of the Association for Competitive Technology, which represents small information-technology businesses.
"Small-business owners are particularly susceptible to fraud . . . because they lack in-house expertise" and sometimes end up overpaying for services, Zuck said.
The FTC, for example, charges that the box NorVergence persuaded its customers to rent was nothing more than a mix of standard routers that help connect telephone equipment to long-distance providers' lines.
NorVergence and its former chief executive, Peter J. Salzano, deny any wrongdoing. NorVergence filed for Chapter 11 protection in June 2004. The filing was later converted to Chapter 7 liquidation.
The FTC accuses NorVergence of defrauding customers by charging inflated rents for the boxes -- $400 to $5,700 a month -- and then selling the rental contracts at a discount to third-party finance companies for quick cash.
"NorVergence was able to provide a few early customers with 'discounted' services only because it used the proceeds of contracts from new customers," the FTC said in November when it filed a civil action against the company in U.S. District Court in New Jersey.
Here is how it worked: NorVergence bought services, such as e-mail and Internet connections, from well-known firms such as Qwest Communications International Inc. or Sprint Corp. at wholesale rates.
It would then re-brand, re-price and resell the services under its own brand name, while making money off the box rentals. In the brochure presented to Vogan, NorVergence promoted its partnership with Qwest and Nortel Networks Corp. Both those firms distance themselves from NorVergence.
"We did not lend our name. That was used without our permission," said Claire Mylott, a spokeswoman for Qwest. "The reason we don't lend our name [to any vendor] is because we can't control how our name would be used."
Bryan Zidar, a spokesman for T-Mobile USA Inc., which provided handsets to NorVergence, said his firm was as much a victim of NorVergence's situation as the many small-business customers.
"When NorVergence filed for bankruptcy, we were owed significant money," Zidar said. "So we asked the judge for the monies owed. We didn't get it. But we were granted the opportunity to reach out to wireless customers with T-Mobile handsets and switch them over to T-Mobile service."
Vogan said he got a similar offer from Sprint and switched over as soon as he learned of NorVergence's bankruptcy. Had his troubles ended there, Vogan would have brushed off the episode as a minor inconvenience.
Instead, the finance company in charge of his rental contract continued to bill him $435 a month for his Matrix box. That is because the fine print on NorVergence's rental agreements locked customers into long-term contracts even if NorVergence failed to deliver service.
In Vogan's case, that meant he was responsible for an additional $19,000 to cover the balance of his five-year contract. Reluctantly, he paid the monthly fee to protect his company's credit. Others who refused to do so found themselves engaged in legal battles when the finance companies sued them.
"It was frustrating," Vogan said. "I had about 3 1/2 years worth of payments left on my contract and I had nothing to show for it but a useless red box."
But relief is in sight.
Last month, a few of the 40 finance firms that handled NorVergence's rental agreements agreed to forgive most of the debt owed under a settlement reached with attorneys general in 18 states.
In Maryland and the District, settlements were reached with CIT Technology Financing Services Inc. and CIT Group/Equipment Financing Inc., General Electric Capital Corp., U.S. Bancorp Business Equipment Finance Group Inc., and Wells Fargo Financial Leasing In Each firm agreed to forgive about 85 percent of the rental fees. If a small business has paid more than the 14 or 15 percent due after July 2004, it will receive a refund of the amount it paid over that percentage.
The deal wipes out $5.7 million in debt for 278 businesses in Maryland and $924,000 in debt for 39 businesses in the District.
"We believe we have done the best we can do," said Maryland Attorney General J. Joseph Curran Jr. "We were not able to convince the finance firms to take the entire loss. They came back and said: 'We are victims too. Why should we suffer the entire loss?' "
Vogan plans to take part in the settlement. Other small-business owners are not so sure.
Jean Hurley of Ellicott City said she and her husband have not yet decided whether to settle because it would mean backing out of a class-action lawsuit against NorVergence.
"The settlement just hit my desk," Hurley said last week. Hurley said her husband's real estate firm, Hobelmann Corp., rented the Matrix box for $269 a month. "I asked my attorney to look at [the settlement] and he said it sounded like a good idea."
So far, no one is taking responsibility for the NorVergence debacle.
Salzano, the company's former chief executive, has filed for personal bankruptcy. Through his attorney, he said his firm was a victim of its own success. It could not hook up the Matrix boxes fast enough given its backlog of customers, said Michael D. Sirota, Salzano's attorney.
The leasing companies got spooked by the delay in hookups and refused to buy rental contracts until the hookups were completed, Sirota said.
"The leasing companies changed the rules of the game on NorVergence," Sirota said. "That created a cash crunch for NorVergence and that was the downfall" of the company because it was financed by selling the leases to the leasing companies.
As for Vogan and Hurley, they both have their Matrix boxes in their respective offices, a token of caution when salesmen come calling.
----------------------------------------------------------------

Classified Ads---Help Wanted
Account Executives
Account Executives
to work from our corp. office Aliso Viejo, CA. Exper. only, aggressive, 4 yr college degree required. Lucrative uncapped commission plan/environment conductive to success.

To learn more, click here.


Account Representatives & Sales Coaches are needed in Oklahoma City, OK, Nashville, TN & Austin, TX locations with exp. in finance and sales with a successful track record of sales leasing. Positions are available for remote Account Executives with 8+ yrs Equipment Leasing Sales exp. Work directly with CFOs, CIOs, CEOs and other high-level executives. Please send resume indicating position of interest and location to: US_DFS_Staffing@dell.com.
About the Company: At Dell Financial Services, we aspire to fuel your potential with the kind of challenging opportunities and hands-on support you need to grow. We're the exclusive provider of leasing and finance services for Dell technology systems worldwide.
Lease Administrator

Lease Administrator
San Francisco, CA. College Degree plus contract/ lease administration experience required. For a full description, click here.
Email resume to
sgreen@bankofthewest.com

Sales / Sales Representatives


SALES: Seeking energetic, self motivated sales pro, nationwide opportunities, equipment/ transportation leasing and financing (buses, livery, limousines, ambulances, paratransit, funeral vehicles). Direct experience helpful/ not required. We are willing to train the right person. Moderate travel /extensive phone work required. Highest commissions paid in the industry. Fax or email resume to 718-392-5427 or dcoolbaugh@advantagefunding.us

About the Company: Advantage Funding is a leading commercial and consumer vehicle and equipment financing and leasing company, Long Island City, NY.
SFBI Recruiters

Need:
- Need fast turn around?
- Need a base salary and a good comp plan?
- Do you need competitive rates ?
- Need personalized expert service for your vendors?
- Sales Reps w medical leasing vendors needed nationally.
- Sales Reps w Specialty Trucking vendors needed nationally!
Contact: Fred St Laurent, SFBI Professional Recruiting. Email: Fred@sfbirecruiter.com




Wanted: Energetic, self-motivated outside sales professional in Pacific NW.
For full job description go to http://www.dolsenleasing.com/Careers.cfm
In business since 1958, DLC is an independent funding source servicing the $10K-250K market in 11 western states.

----------------------------------------------------------------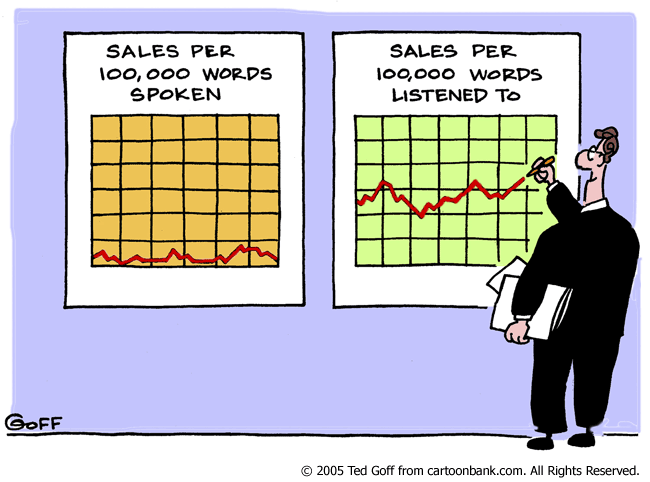 --------------------------------------------------------

Business "Up" in Leasing Industry Says Recruiter
Today as I wrap up my week I ran a quick check of who was hiring out there in Equipment Leasing and thought you might be interested in what I found.
On one job board alone I found 204 new listings for Equipment Leasing related jobs.
Seems that everyone is hiring from sales to support:
GE had 443 jobs listed but not all were leasing related, though some were like the Structured Deal Manager, two Counsel positions and several others.
Seems that there were a couple of recruiters posting the same jobs too… (Scratches head in wonder)
Everybody seems to be looking for Vendor relationships these days.
FFF (First Federal Financial) are looking for sales reps in AZ TX and GA and Douglas Braunreiter is offering a salary, commission and benefits.
Dean McQuirns of LEAF Financial (And Resource America) has almost 50 jobs listed and seems to be aggressively hiring sales people nationally and is offering a base, commissions and full benefits.
VariLease needs inside sales people in Salt Lake
Dimension Funding needs people in Irvine
Direct Capital needs people nation wide
Genesis Capital needs people in Irvine and seems to be seeking entry level people for inside
Jay Taylor of Harbour Capital Corporation had an ad and the comp plan was 40-65k base (Salary not a draw) and commission with full benefits. I found his ad to be a good one that is targeting lease reps with vendor relationships as well as entry level people.
There are many more companies hiring and anyone who is curious could contact me for more information.
There is so much opportunity right now in equipment leasing that it can be confusing.
Most of the professional sales people I speak with that are looking or just curious seem to be asking the same questions:
1) Does the company have its own money? (In other words: can they pull my deals off the street or do they syndicate everything while I keep the customer on hold?)
2) Do they pay a draw or salary?
3) Do they have benefits?
4) How is the support … REALLY? (Is the company committed to my Vendors?)
Kind Regards,
Fred St Laurent
Managing Director
SFBI Recruiters
Phone: 678.947.9910 ext 214
Fax: 678.623.8283
Email: Fred@sfbirecruiter.com
"Impacting Companies one person at a time."
Website: http://www.sfbirecruiter.com/
Member of ELA
Member of NAELB
Member of the Leasing News Advisory Board
http://www.leasingnews.org/Advisory%20Board/Fred_St_Laurent.htm
----------------------------------------------------------------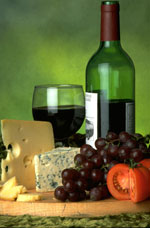 Jevon Allen Gets a Bottle of Wine from Leasing News
by Kit Menkin
It was not until a discussion this last Friday with Jevon Allen of Advance Recruitment Solutions in Redwood City, California that we began to understand what we should be doing in our "help wanted" section.
"I'm with a recruitment advertising agency, and the gist of my job is to advertise companies positions, from web to print to internal and the list goes on. Bank of the West is one of our biggest clients and they let us know about leasing news," he said." This agency has been around since '93 and has never used Leasingnews.org until April."
I found out that Sharon Green at Bank of the West had recommended us, and I think she also may have heard about us from Trinity, who used to advertise directly before they got bought out by Bank of the West. We got results for Trinity according to their sales manager Nick Gibbens. While Steve Crane works for the leasing company and is on our advisory board, he doesn't make advertising recommendations, and even though our good friend Jerry Newell is executive vice-president of the bank and chairman of Trinity, and tells us he reads Leasing News, often on BART, going back and forth between offices, he is too high up to even get into the circuit.
In going over what Jevon Allen told me, I did not realize the ads from Dell come from an advertising agency. They have come back about six times as they say we get them results. Looking more into it, so do others, I found out. Maria who does the designing of the ads told me she is often asked if we give an advertising agency discount. She has answered no in the past, as she did not know what it meant.
She really designs and works on the ads and then runs them by me to see if I like them ( color or lay-out.)
In my e-mails with Jevon Allen, regarding the Bank of West ad, he said it "...was a bit pricey. I believe it's because you guys take on 2 different ways of purchasing and combine them. You take the aspect of print advertising by charging by the line and also web advertising by a flat fee for a certain amount of days the job is listed. If I were to take the short ad we're charged for and print it in the Chronicle it would run me around $180 but for only one day, to post it on Monster would be $365 but I could use as long of a description as I would like and I would get 60 days."
It was a minimum four line ad. I told him it couldn't get much cheaper here.
"The thing that gets me, I guess, is that you have to have a 4 line minimum, " he complained. " Being that you can just attach the full description for free, you still have to find 4 lines to justify your ad."
I explained that it is the labor involved in designing the ad, the time in going back and forth, keeping track, the billing, and we reach the market place they want to reach. When we had tried a listing with a link to a site, it didn't work. We now get results. We get testimonials. Our concept was to make an attractive ad, a web ad, that would draw a prospective employee to read it. If they found they were interested or would qualify, then to click to a full description or the web site description, and when they found out more, apply and then see if there was a fit. Also some send to a friend who they know is looking or wants to change companies.
In thinking about it, we were pricing the ads on a line basis, the old print newspaper way. I realized we didn't charge for the spacing, and then we could make the ads more attractive, which was our goal, and it would give the designer more freedom to treat it as a display ad rather than just a classified or "line" ad.
As for price, often we will give a smaller company a break, as we want to see smaller companies advertise more. And now we also will give a 15% advertising agency discount, something that everyone else does, and we just never thought of it. So the new approach and look should be credited to Jevon Allen, who we very much appreciate his contribution. We are sending him a bottle of 1996 Sinskey Carneros Merlot.

Lease Administrator
San Francisco, CA. College Degree plus contract/ lease administration experience required. For a full description, click here.
Email resume to
sgreen@bankofthewest.com

---------------------------------------------------------------------

Alexa Ranks Leasing Association Web Sites
Rank

1.

79,354

76,098

www.aba.com American Bankers Association

2.

181,442

144,101

www.leasingnews.org Leasing News
3.

323,768

366,786

www.elaonline.com Equipment Leasing Association

4.

390,766

412,102

www.monitordaily.com Monitor Daily

5.

409,303

355,758

www.naelb.org* National Assoc. of Equip Leasing Brokers
6.

422,386

520,186

www.cfa.com Commercial Finance Association

7.

481,959

511,035

www.ibaa.org Ind Community Bankers of America

8.

1,012,869

1,047,642

www.leasefoundation.org Equip. Leasing & Fin Fndn

9.

1,355,408

870,714

www.us-banker.com U.S.Banker
10.

1,355,899

2,505,174

www.iicl.org Institute of International Container Lessors

11.

1,451,513

1,256,406

www.executivecaliber.ws Exec Caliber-Jeffrey Taylor
12.

1,554,820

981,753

www.uael.org United Association of Equipment Leasing

13.

2,121,650

2,077,686

www.nationalfunding.org The National Funding Assoc

14.

4,057,086

4,279,940

www.lessors.com eLessors Networking Association

15.

4,097,466

3,018,244

www.Leasingpress.com Leasing Press

16.

4,108,142

4,030,237

www.eael.org*Eastern Association of Equipment Leasing

17.

4,555,183

No Data

www.aglf.org Assoc of Government Leasing Financing

18.

No Data

4,815,260

www.leasecollect.org Lean -Lease Enforcement Att Net

19.

No Data

No Data

www.efj.com Equipment Financial Journa
20.

No Data

No Data

www.mael.org Mid-America Association of Equip Lessors

21.

No Data

No Data

www.leaseassistant.org Lease Assistant

22.

No Data

3,905,989

www.clpfoundation.org

CLP Foundation
----------------------------------------------------------------

Aniston/Reid to Attend Lessors Network Annual Showcase?
Rumor has it : Jennifer Aniston and her fiancé Steve Reid of Santa Barbara Capital will be attending the The Lessors Network Annual Showcase August 24-25 | The Ritz-Carlton, Buckhead | Atlanta, Georgia
----------------------------------------------------------------

Leasing Association Conferences—Fall, 2005

Eastern Association of Equipment Lessors
September 19th, Teaneck, New Jersey

------------------------------------------

National Assocation of Equiment Leasing Brokers
joins with Eastern Association of Equipment
Lessors for Fall Expo 2005
September 19th, Teaneck, New Jersey

-----------------------------------------
United Association of Equipment Leasing
September 22-25, Lake Tahoe, California
for more information, please go here:

-----------------------------------------
Equipment Leasing Association
October 23-24
44th Annual Convention
Boca Raton Resort & Club
Boca Raton, Florida
"If you ever really could "build it and they will come", that day is long gone. If you build it today, "they"--customers, investors, parent company and employees had better see value in every facet. Lessors must use their skills and resources to create value. Whether it's through product positioning and pricing, risk and asset management, or finding opportunities in a new regulatory environment, the value you create in greater knowledge, convenience or speed will differentiate your company, generate higher returns and assure growth."
Be at the 44th ELA Annual Convention to learn just how you can do this! Registration and Hotel Information will be available soon!
---------------------------------------

Association of Government Leasing & Finance
November 9, 2005
Dana Point, California
----------------------------------------------------------------

Dennis Kozlowski Guility at Tyco Trial No. 2; Similarities to No. 1
http://www.nytimes.com/2005/06/20/business/20jury.html?adxnnl=
1&adxnnlx=1119293940-p1x8naqBK/CBtfY3gcw8Kw
### Press Release ######################

CIT Healthcare Launched to Provide Financing and Advisory Solutions in the Rapidly Growing Heathcare Market
Key New Hires Bolster Team
NEW YORK, -- CIT Group Inc. (NYSE: CIT), a leading provider of commercial and consumer finance solutions, today announced the launch of CIT Healthcare, committed to serving the financing needs of companies in the rapidly expanding healthcare sector. CIT Healthcare's dedicated specialists will provide a full spectrum of financing solutions and related advisory services to both current and prospective clients. Flint Besecker serves as President of CIT Healthcare, a unit of the Company's Commercial Finance group. Mr. Besecker most recently was the Managing Director and Group Head at GE Healthcare Financial Services.
"The formation of CIT Healthcare represents an important step in the continuing evolution of CIT Commercial Finance. We are quickly transforming to a client-centric, industry focused model, and CIT Healthcare will provide comprehensive financing solutions to our customers by effectively leveraging our extensive knowledge and understanding of the healthcare industry, and our $60 billion 'A' rated balance sheet," said Rick Wolfert, Vice Chairman, Commercial Finance. "The U.S. healthcare industry is a large and attractive market that represents a significant growth opportunity for CIT, and we are very focused on building on our franchise position in this important sector of our economy."
CIT also announced the addition of two new senior professionals to the Healthcare team. Steven N. Warden and Margaret Au Brown have been named Executive Vice Presidents, reporting directly to Mr. Besecker. Mr. Warden will oversee all of CIT's activities in the hospital sector. Ms. Brown will be responsible for overseeing CIT Healthcare's efforts in outpatient services, ancillary services and medical devices and distribution.
"Steve and Margaret are outstanding additions to the Healthcare team, and we are confident that their experience and expertise will prove invaluable," said Mr. Besecker. "We have gained immediate momentum since our formal inception, and the market opportunity is very promising. In the United States alone, healthcare expenses consume over 15% of the GDP. As our current and future clients invest to keep pace with advances in medical technology and service delivery, CIT Healthcare will serve as a valuable partner."
Prior to joining CIT, Mr. Warden served as a Managing Director in the Strategic Relationship Group of GE Healthcare Financial Services ("HFS"), managing relationships with large U.S. hospital systems and acting as coordinator for all HFS financing products. From 1992-2002, Mr. Warden was with Deutsche Bank Securities in New York, most recently as a Managing Director in the Leveraged Finance Group. His focus on the healthcare industry began in 1987 with Wells Fargo Bank, when he was closely involved in the leveraged recapitalization of several large hospital companies.
Prior to joining CIT, Ms. Brown served as Managing Director and Team Leader for GE Healthcare Financial Services Strategic Relationship Group. From 1988 through 2001, Ms. Brown was a senior banker at Citigroup, most recently as a Managing Director in Salomon Smith Barney's Health Care Investment Banking group, where she was responsible for the services and provider sectors from 1999-2001. While there, Ms. Brown led the first two European IPOs of hospital companies. Prior to that, she served as Citibank's Health Care Finance head and Senior Credit Officer.
About CIT:
CIT Group Inc. (NYSE: CIT), a leading commercial and consumer finance company, provides clients with financing and leasing products and advisory services. Founded in 1908, CIT has nearly $60 billion in assets under management and possesses the financial resources, industry expertise and product knowledge to serve the needs of clients across approximately 30 industries. CIT, a Fortune 500 company and a component of the S&P 500 Index, holds leading positions in vendor financing, factoring, equipment and transportation financing, Small Business Administration loans, and asset-based lending. With its Global Headquarters in New York City and Corporate Offices
in Livingston, New Jersey, CIT has approximately 6,000 employees in locations throughout North America, Europe, Latin and South America, and the Pacific Rim. For more information, visit http://www.cit.com .
### Press Release ######################

IFC Credit Corporation Names Carl Bretzman Sales VP
MORTON GROVE, Illinois, IFC Credit Corporation is pleased to announce that Carl Bretzman has joined the company as Vice President of Vendor Sales in its FirstCorp division.
Bretzman has over 20 years of experience in the leasing industry, with a successful background in both business development and sales management. He most recently served as Director, Business Development at Bell & Howell Financial Services, where he developed third party vendor programs. Prior to that he held business development and senior sales management positions at GE Capital, Trans Leasing International and AT&T Capital.
About IFC Credit Corporation
Founded in 1988, IFC Credit Corporation is a Morton Grove, Illinois-based capital equipment leasing firm dedicated to providing superior, innovative financial services to small and medium size businesses nationally. IFC's services are offered directly to end-user companies through its Middle Market division, and indirectly through its FirstCorp small-ticket group and its third-party funding services unit, Pioneer Capital Corporation.
Contact:
Brian Cascarano
Vice President of Marketing
IFC Credit Corporation
bcascarano@ifccredit.com
(847) 663-6700
### Press Release ######################

Madison Capital Equipment and Vehicle Leasing
Award Government Contract
PIKESVILLE, MD - Chief Operating Officer Allan Levine announces that Madison Capital Vehicle and Equipment Leasing has recently been awarded a leasing contract by the Federal Government.
Madison Capital is now an approved lessor for the GSA Schedule 751 for leasing cars, light duty trucks, and sport utility vehicles to Federal Government agencies, and approved contractors. Based in Baltimore,
Madison Capital provides programs for leasing any type of vehicle, and/or most types of equipment, and has been doing so for over 35 years.
1133 greenwood road • baltimore, md • 21208
410.653.6269 • 800.733.5529 • fax 410.580.2870
www.madisoncapital.com
Contact Allan Levine 410.653.6269 x117
alevine@madisoncapital.com
### Press Release ######################

OneSource Technologies Announces Appointment
of New Management Team
SCOTTSDALE, Ariz.-----OneSource Technologies Inc. (OTCBB:OSRC) regrets to announce that Michael L. Hirschey, our chief executive officer, is critically ill and his prognosis is uncertain.
In response, the board of directors has appointed Laurence M. Luke as managing director, and Steve N. White as executive vice president and chief operating officer.
"Our prayers and support go to Michael and his family in this difficult time. We want to assure our customers, vendors and employees that the company is in the capable hands of its management team and we will continue our commitment to unparalleled customer service," said Luke.
About OneSource
OneSource is engaged in two closely-related and complementary lines of technology industry services and products: i) equipment maintenance services; and ii) value-added equipment supply sales. OneSource is credited as the creator of the unique Flat-Rate Blanket Maintenance System(TM), an innovative program that provides customers with a single source for all general office, computer and peripheral and industry-specific equipment technology maintenance, installation and supply products. The company is also a single-source provider of equipment sales, leasing and maintenance services to large, national customers in the financial services industry. OneSource is the only company in the country that supports new and used transaction processing hardware from all the major manufacturers, e.g., Banctec-(R), IBM(R), NCR(R), Unisys(R), Fujitsu, Sheartech, CheckTech and a division dedicated to IBM(R) 3890 support.
Visit our Web site at: www.1sourcetech.com
Certain statements in this release may be "forward-looking statements," which are often characterized by the terms "may," "believes," "projects," "expects," or "anticipates," and do not reflect historical facts. Forward-looking statements involve risks, uncertainties and other factors that may cause actual results, performance or achievements of the company and its subsidiary to be materially different from those expressed or implied by such forward-looking statements. Factors that may affect forward-looking statements and the company's business generally include but are not limited to the company's ability to transition to a new management team while maintaining historical levels of customer service.
Forward-looking statements are inherently subject to risks and uncertainties, some of which cannot be predicted or quantified. Future events and actual results could differ materially from those set forth in, contemplated by, or underlying the forward-looking information.
Forward-looking statements speak only as of the date the statement was made. The company does not undertake and specifically declines any obligation to update any forward-looking statements.
OneSource Technologies Inc., Scottsdale Laurence M. Luke, 800-279-0859 or The Miller Group Rudy R. Miller, 800-655-5540 (Investor Relations) OSRC@themillergroup.net
CVB Financial Corp. Announces 63rd Consecutive Cash Dividend
### Press Release ######################

CVB Financial Announces Dividend
ONTARIO, Calif.------CVB Financial Corp. (NASDAQ:CVBF) announced an eleven-cent ($0.11) per share dividend for the second quarter of 2005. The dividend was approved at the regularly scheduled board of directors meeting on June 15, 2005. It will be payable on July 14, 2005, to shareholders of record as of June 29, 2005.
"This is our 63rd consecutive quarterly dividend. It reflects the confidence of our board of directors in the continued superior performance of CVB Financial Corp.," said D. Linn Wiley, president and chief executive officer.
CVB Financial Corp., with $4.8 billion in assets, operates Citizens Business Bank. Citizens Business Bank is the largest bank with headquarters in the Inland Empire. It is a dominant community bank in the Inland Empire, Los Angeles County, Orange County and Central Valley areas of California.
The Citizens Business Bank Wealth Management Group has over $1.2 billion in assets under administration. The company also operates Golden West Financial Services. Golden West Financial Services provides auto leasing, equipment leasing and real estate loan brokerage services.
Shares of CVB Financial Corp. common stock are listed on the NASDAQ under the ticker symbol of CVBF. For more information, please visit the company's Web site at www.cbbank.com.
CVB Financial Corp. D. Linn Wiley, 909-980-4030
#### Press Release #####################

News Briefs---
Leading Indicators Decline in May
http://www.nytimes.com/aponline/business/AP-Economy.html
Adelphia founder John Rigas sentenced to 15 years in prison Son gets 20 years
http://www.signonsandiego.com/news/business/
20050620-1401-adelphiafraud.html
Oil Prices Hit Nearly $60 a Barrel
http://www.ajc.com/business/content/shared-gen/ap/
Finance_General/Oil_Prices.html
Barcelona break offers short pause in busy Europe market
http://www.absnet.net/include/showfreearticle.asp?file=/headlines/1.htm
Top 25 World's Most Expensive Cities (NYC only one in US)
http://www.wftv.com/news/4631261/detail.html
----------------------------------------------------------------

"Gimme that Wine"

Overproduction, competition cast pall over wine fair
http://www.hindustantimes.com/news/181_1403238,001100020009.htm
Pinot Lightens Up Critics may disparage it, but Pinot Grigio's undemanding nature captivates consumers
http://www.sfgate.com/cgi-bin/article.cgi?f=/c/a/
2005/06/16/WIGQFD5P7I1.DTL
----------------------------------------------------------------

Today's Top Event in History
1945-the Battle of Okinawa ended with American grenades exploding in the background, inside the Japanese command cave at Mabuni the battle for Okinawa was ended when Major General Isamu Cho and Lt. General Mitsuru Ushijima killed themselves in the ceremonial rite of hara-kiri. In the long battle that had begun April 1, the American death toll reached enormous proportions by Pacific battle standards---7,613 died on land and 4,907 in the air or from kamikaze attacks. A total of 36 US warships were sunk. More than 70,000 Japanese and 80,000 civilian Okinawans died in the course of the battle. It was this event that lead President Harry Truman to authorize the atomic bomb to end the war with Japan as he realized how many Americans would be lost in the invasion of the main land. http://memory.loc.gov/ammem/today/jun21.html
http://www.globalsecurity.org/military/facility/okinawa-battle.htm
----------------------------------------------------------------

This Day in American History
1731-the birthday of the "first lady," Martha Dandridge Custis Washington, wife of George Washington, first president of the US. born at New Kent County, VA. Died at Mount Vernon, VA, May 22,1802.
http://www.whitehouse.gov/history/firstladies/mw1.html
http://www.ushistory.org/valleyforge/served/martha.html
1788- US Constitution in effect: by a vote of 57 to 47, New Hampshire became the ninth state to ratify the Constitution. With this ratification, the Constitution became effective for all ratifying states, as the approval of nine states was required for the Constitution to go into effect. The fishing colony, first settled in 1623, and named in 1630 by Captain John Mason after his Hampshire, England home, was a part of the Massachusetts colony. Then, in 1679 it became a separate royal colony. Concord, the capital of the Granite State, was also central to much of the Revolutionary War. The official state bird is the purple finch, and has a matching state flower, the purple lilac.
http://www.visitnh.gov/
1821 ---The African Methodist Episcopal (AME) Zion Church was formally constituted in New York City. Nineteen clergymen were present, representing six African-American churches from New York City; Philadelphia; New Haven, CT and Newark, NJ.
1858--- Louisiana chess prodigy Paul Morphy arrives in Europe. He won the first American Championship in 1857 in New York with a perfect score, and then went on to Europe, financed by his admirers, and played the best in Europe and won every match.
http://www.starfireproject.com/chess/morphy.html
http://batgirl.atspace.com/index.html
1859-Birthday of Henry Ossawa Tanner, one of the first black artists to be exhibited in galleries in the US. He was born at Pittsburgh, PA. He died May 26, 1937, at Paris.
http://sheldon.unl.edu/HTML/ARTIST/Tanner_H/SSIII.html
http://www.nbmaa.org/Gallery_htmls/tanner.html
1882 – Birthday of American illustrator Rockwell Kent, Tarrytown Heights, New York.
http://organizations.plattsburgh.edu/museum/kentkent.htm
http://www.artcyclopedia.com/artists/kent_rockwell.html
http://www.artline.com/galleries/aaron/prints/kent/kent.html
1893 - On the first day of summer the temperature at Dodge City, KS, soared to 106 degrees during the midst of a blistering heat wave. The heat wave initiated a severe three year drought in the Central Plains Region. Ironically, at about the same time, heavy rains in the Mississippi Valley were causing the river to swell to its highest level of record at New Orleans, LA.
1922-Massacre of strikebreakers by union members began at the Southern Illinois Coal Company's strip mine near Herrin, IL. During a nationwide strike by the United Mine Workers (UMW), a group of recruited strikebreakers arrived at the mine. Fighting broke out, and one striker and two strikebreakers were killed. The mine was quickly surrounded by armed UMW members. On June 22, approximately 60 strikebreakers inside the mine surrendered to union members, who marched them to a barbed wire fence and gunned them down. A few who managed to escape were hunted down and slain in a nearby cemetery. Twenty-one strikebreakers and one mine official were killed, and most of the rest were severely wounded.
http://www.geocities.com/Heartland/7847/massacre.htm
http://www.wvculture.org/history/minewars.html
http://www.prairieghosts.com/bloody_will.html
http://www.egyptianaaa.org/SI-HerrinMassacre.htm
http://www.geocities.com/apwualbany/laborhistory1920.html
1928 - Mary Pickford cut off her 18, nearly waist-length, golden curls. She had reigned in films as "America's Sweetheart" for nearly 25 years, and wanted to make the transition in films to play more mature roles. At age 35, she put scissors to the tresses that locked her into her film ingénue image, and styled her hair in a more fashionable short bob. Few fans went to see her new, grown-up sound films. After only four sound films, Pickford retired from the screen, knowing that she would never be accepted by the public as anything but the little girl that she had successfully portrayed during the silent film era.
1929 singer Helen Merrill birthday
http://museum.media.org/ella/carnegie/artists/merrill.html
1932-Jack Sharkey won a 15-round split decision over Max Schmelling to capture the world heavyweight championship in a fight in New York. Schmeling had won the title two years before by defeating Sharkey on a foul. Sharkey kept the title for one year before being knocked out by Primo Carnera.
1932-Birthday of TV and movie composer Lalo Schifrin.
http://www.schifrin.com/biography.htm
1936-Birthday of singer O.C. Smith, Mansfield, LA Died 2001
http://home.earthlink.net/~deankay/O.C.Smith.html
http://www.tsimon.com/ocsmith.htm
1942- The movie "Little Tokyo, U.S.A." is released by Twentieth Century Fox. In it, the Japanese American community is portrayed as a "vast army of volunteer spies" and "blind worshippers of their Emperor, " as described in the film's voice-over prologue.
1943 -- Supreme Court rules on the Hirabayashi & Yasui cases, upholding the constitutionality of the curfew & exclusion orders against Japanese- Americans.
http://www.janm.org/clasc/resources.htm
1943—Federal troops put down race riots in Detroit, Michigan. Disorders first appeared on southern military posts, where white residents clashed with northern black soldiers, who did not proffer the customary subservience. But the most severe race riots occurred in the cities: Harlem; Philadelphia; Mobile, Alabama; El Paso and Port Arthur, Texas; Springfield, Massachusetts; Hubbard, Ohio. A two-day guerrilla war between blacks and whites in Detroit during the summer of 1943 left twenty-five blacks and nine whites dead, seven hundred of both races injured, and $2 million property damage. The riot only ceased when six thousand troops occupied the city. Two weeks later, during the famous zoot- suit riots in Los Angeles, white servicemen terrorized the city's Mexican-American sections for four days as the city police, the Military Police, and the Shore Patrol all looked the other way. The only factor which kept violence against Japanese-Americans at such a low ebb was their forcible removal.
http://info.detnews.com/history/story/index.cfm?id=185&category=events
http://www.detnews.com/history/riot/riot2.htm
http://www.pbs.org/wgbh/amex/eleanor/peopleevents/pande10.html
http://www.yale.edu/ynhti/curriculum/units/1979/2/79.02.04.x.html
http://www.newnation.com/Archives/NNN-poll-06.html
1945-the Battle of Okinawa ended with American grenades exploding in the background, inside the Japanese command cave at Mabuni the battle for Okinawa was ended when Major General Isamu Cho and Lt. General Mitsuru Ushijima killed themselves in the ceremonial rite of hara-kiri. In the long battle that had begun April 1, the American death toll reached enormous proportions by Pacific battle standards---7,613 died on land and 4,907 in the air or from kamikaze attacks. A total of 36 US warships were sunk. More than 70,000 Japanese and 80,000 civilian Okinawans died in the course of the battle. It was this event that lead President Harry Truman to authorize the atomic bomb to end the war with Japan as he realized how many Americans would be lost in the invasion of the main land.
http://memory.loc.gov/ammem/today/jun21.html
http://www.globalsecurity.org/military/facility/okinawa-battle.htm
1948---Top Hits
Nature Boy - Nat King Cole
Toolie Oolie Doolie - The Andrews Sisters
You Can't Be True, Dear - The Ken Griffin Orchestra (vocal: Jerry Wayne)
Texarkana Baby - Eddy Arnold
1948- Columbia Records, Bridgeport, CT, introduced to the public at the Waldorf-Astoria Hotel in New York city long-playing microgroove phonograph records. CBS engineer Peter Goldmark was the inventor of the nonbreakable Vinylite plastic disks, which played at a speed of 33.3 revolutions per minute. One side of a 12-inch "LP" played for 23 minutes, compared to 4 minutes for a one side of a standard 78-rpmrecord; 78s were quickly supplanted by the new technology. In 1952, I joined the Columbia Record Club and have been a member ever since.
1956---Top Hits
The Wayward Wind - Gogi Grant
I Almost Lost My Mind - Pat Boone
Transfusion - Nervous Norvus
Crazy Arms - Ray Price
1956 -- Playwright Arthur Miller, appearing before the House Committee on Un-American Activities (HUAC), refuses to betray his left-wing associates. He will appear again in1957 & be convicted for contempt, which is overturned on appeal in 1958. John Steinbeck defends Miller in the June 1957 Esquire.
1964- James Chaney, Andrew Goodman and Michael Schwerner left Meridian, MS, at 9AM to investigate a church burning at Philadelphia, MS. They were expected back by 4 PM. When they failed to return, a search was begun. Their murdered bodies were found on Aug 4.
1964-Jim Bunning of the Philadelphia Phillies pitched a perfect game against the New York Mets, winning, 6-0. Since Bunning had previously pitched a no-hitter for the Detroit Tigers, his effort against the Mets gave him a no-hitter in each league. Gus Triandos became the first catcher to handle a no-hitter in each league.
1964---Top Hits
Chapel of Love - The Dixie Cups
A World Without Love - Peter & Gordon
I Get Around - The Beach Boys
Together Again - Buck Owens
1965-Arthur Ashe, tennis champion, leads UCLA to NCAA tennis championship
1965 - Gary Player won the U.S. Open golf tournament to become only the fourth winner to earn all four top pro golf titles. Player from South Africa was the first non-American to achieve the feat. The Grand Slam of golf, incidentally, includes the U.S. Open, the British Open, the Masters and the PGA Championship. The other professional golfers who have won all four events are Ben Hogan, Jack Nicklaus, and Gene Sarazen. The winningest golfer: Sam Snead.
1966 -- Summer Haight Ashbury: Shops opening, dances every weekend, HIP merchants, Diggers. Morning Star Ranch, owned by Lou Gottlieb of the Limelighters, along with Ramon Sender, open the land (32 acres) to anyone who wants to live there.
http://www.diggers.org/homefree/hfh_int.html
http://www.ic.org/morningstar/home.html
http://www.napafest.com/limeliters.html
1967 -- Solstice party in Golden Gate Park: an estimated 30-50,000 boogie.
http://www.sftoday.com/enn2/summerlove.htm
1967 -- "First day of summer": New Buffalo founded near Taos, New Mexico (9 miles south of Lama).
http://www.summeroflove.org/law.html
1970-the first major league baseball player to make seven consecutive hits in seven times at bat in the same game was Cesar Dario Guiterrez, shortstop for the American League Detroit Tigers, who in the second game of a double header with the Cleveland Indians at Cleveland,OH, hit a single in the first, third, fifth, eighth, tenth, and twelfth innings and a double in the seventh inning, Detroit beat Cleveland, 9-8.
1972---Top Hits
The Candy Man - Sammy Davis, Jr.
Song Sung Blue - Neil Diamond
Nice to Be with You - Gallery
The Happiest Girl in the Whole U.S.A. - Donna Fargo
1972-Hurricane Agnes hit the eastern seaboard for five days, wreaking havoc across seven Atlantic Coast states. Casualties included 118 lives and 116,000 homes, leaving more than 200,000 homeless after Agnes dumped 38.1 million gallons of water over 5,000 square miles.
1972 - Billy Preston received a gold record for the instrumental hit, "Outa-Space". Preston, who played for gospel singer Mahalia Jackson, back in 1956, was also in the film "St. Louis Blues" as a piano player. He was a regular on the "Shindig" TV show in the 1960s; and recorded with The Beatles on the hits "Get Back" and "Let It Be". Preston also performed at "The Concert for Bangladesh" in 1969. Many well-known artists have utilized his keyboard talents, including Sly & The Family Stone and the Rolling Stones. 1985 - Ron Howard directed his first music video. The TV star of "The Andy Griffith Show" and "Happy Days" also directed the film "Cocoon", which included "Gravity", the song used in the video. Michael Sembello, a guitarist who played on Stevie Wonder's hits between 1974 and 1979 was responsible for "Gravity".
1975 - The Captain and Tennille's Love Will Keep Us Together jumped into the Number 1 slot on Billboard's record charts, and stayed there for 4 weeks.
1975-Elton John headlines a bill at Wembly Stadium that also features the Eagles, The Beach Boys, Rufus and Joe Walsh. The crowd favorite was the Beach Boys, who played a 90 minute set.
1978 - Evita, a musical about the life of Argentine popular idol Eva Perón, opened in London. The music was by composer Andrew Lloyd Webber, lyrics by Tim Rice and it was directed by Harold Prince. The play was an instant hit.
1980---Top Hits
Funkytown - Lipps, Inc.
Coming Up - Paul McCartney & Wings
Biggest Part of Me - Ambrosia
One Day at a Time - Cristy Lane
1982 -- New edition of Stephen Crane's The Red Badge of Courage is published, restoring cuts made by his editor in 1895.
1988 - The first full day of summer was a torrid one, with afternoon highs of 100 degrees or above reported from the Northern and Central Plains to the Ohio Valley. Sixty-nine cities in the north central U.S. reported record high temperatures for the date. The high of 110 degrees at Sioux Falls, SD, was an all-time record for that location. Highs of 103 degrees at Des Moines, IA, 102 degrees at Fort Wayne, IN, 109 degrees at Huron, SD, 108 degrees at Sioux City, IA, and 101 degrees at South Bend IN were records for June.
1988---Top Hits
Together Forever - Rick Astley
Foolish Beat - Debbie Gibson
Dirty Diana - Michael Jackson
I Told You So - Randy Travis
1986-President Ronald Reagan gives speech defending his judicial appointments. One June 17 he had announced that Warren E. Burger would retire as chief justice of the Supreme Court effective July 10. The president named Associate Justice William H. Rehnquest as Burger's successor, and also named Antonin Scalia, of the U.S. Court of Appeals for the District of Clubia, to the Court. The changes were interpreted as a gain for conservative judicial philosophy.
1986—Excedrin is taken off the shelf. On June 19 it was declared the cause of death of two persons in the Seattle, Wash., area. Both had taken Extra-Strength Excedrin capsules containing the poison. Bristol-Myers, the makers of Excedrin, responded by announcing they were taking all the bottles off the shelves. The person or persons who had broken the seal and poisoned the bottles were never caught. Bristo-Myers destroyed all bottles, introducing a new seal and plastic wrapping became common on all over-the-counter drugs.
1989 -- Supreme Court rules it's a-ok to burn the US flag as a political expression.
http://recollectionbooks.com/siml/stan/FlagBurner.html
1992 - Tom Kite beat fought fellow golfers and the elements as he won the U.S. Open. Scoring records had given way to survival at Pebble Beach, California. Howling winds made the greens as hard as concrete. Kite's final-round even-par score of 72 was enough to give him a two-stroke victory over Jeff Sluman.
1995 - Microsoft and Netscape officials met at Netscape headquarters in Mountain View, Calif. Notes taken by Netscape co-founder Marc Andreessen indicate that Microsoft offered to buy a share of its rival if Netscape would stop making Navigator for the Windows market. The Andreessen notes would be used later in the U.S. government's massive antitrust case against Microsoft Corp. (Microsoft founder Bill Gates was painted as the master string-puller in a no-holds-barred plan to destroy Netscape Communications Corp. when it refused to collaborate on a plot to divide the market for Internet browser software. At the time Netscape had the monopoly with almost a 80% share of the marketplace. The opposite is true today.)
1997-The Women's National Basketball Association opened its inaugural season with three games. The Houston Comets beat the Cleveland Rockers, 76-56, the New York Liberty defeated the Los Angeles Sparks, 67-57, and the Sacramento Monarchs beat the Utah Starzz,70-60. Two teams, the Charlotte Sting and the Phoenix Mercury, began their season the following day with Phoenix Mercury began their season the following day with Phoenix defeating Charlotte, 76-59. Each team in the WNBA, a summer league operated by the NBA, played a 24-game schedule.
1999 - America Online announced its investment of $1.5 billion in DirecTV creator Hughes Electronics Corp. The agreement gave AOL new high-speed options and expanded ties between the world's largest Internet provider and the leading U.S. satellite TV service. A combination of AOL's Internet services and Hughes' digital TV system would help increase DirecTV's subscriber base while boosting the market for AOL's interactive TV and high-speed Internet services.
1999 - The album Millennium, recorded by The Backstreet Boys, was certified gold.
http://www.thebackstreetboys.com/
http://www.backstreet.net/
2001--- Returning to major leagues after a stint with Newark Bears of the independent Atlantic League, Jose Canseco starts as the designated hitter for the White Sox. The former All Star, who has 446 career home runs (23rd all time), didn't get any offers after being released by the Angels in the spring. In 2005, his book is a "tell all" on how many players were using steroids, he and his team mate Mark McGuire, included, he claims.
NBA Finals Champions for this Day
1988 Los Angeles Lakers
----------------------------------------------------------------

Baseball Poem
Baseball Riddle
All professional
Leagues forbid its
Use.
Made to be
Indestructible.
Never cracks.
Unfilled inside the
Middle.
Baseball's
Attempt to save
Trees.
Written by " Dan Zamudio"
Printed in "Catcher in the Wry,"
Baseball Poem
McFarland and Company