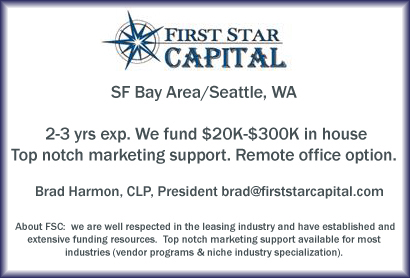 Monday, March 1, 2010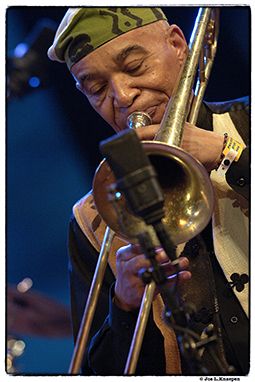 Trombonist Benny Powell born March 1, 1930, New Orleans, Louisiana, played originally with the Lionel Hampton band, joined Count Basie 1951. His claim to fame is his trombone solo in "April in Paris."
http://www.answers.com/topic/benny-powell

Headlines---
Hawaii Tsunami---
Classified Ads---Sales Managers
Brican America another NorVergence or Recomm?
by Christopher Menkin, Publisher
Placard---"Don't Ever Give Up!"
Leasing 102 by Mr. Terry Winders, CLP
"The Ignorance Plea"
E.A.R. Equipment being Sold?
Classified Ads---Help Wanted
Bank Beat---Up to 22 in Two Months
Hawaiian banks bruised but not broken
By Kevin Dobbs, SNL Exclusive
Top Stories February 22--26
St. Louis, Missouri---Adopt-a-Pet
News Briefs---
Georgia banks lose $3.3 billion in 2009
70.5 is the new 65
The Crisis Is in the Mail
Survey: 26% get news via cell phone
Stanford survey finds iPhone habit-forming
Honolulu to become one newspaper town
Wi-Fi Turns Rowdy Bus Into Rolling Study Hall
You May have Missed---
Today's Top Event in History
This Day in American History
Winter Poem
SuDoku
Daily Puzzle
GasBuddy
Weather, USA or specific area
Traffic Live----
######## surrounding the article denotes it is a "press release"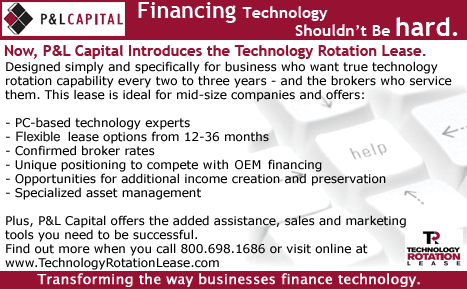 [headlines]
--------------------------------------------------------------
[headlines]
--------------------------------------------------------------

[headlines]
--------------------------------------------------------------
[headlines]
--------------------------------------------------------------

[headlines]
--------------------------------------------------------------
[headlines]
--------------------------------------------------------------
[headlines]
--------------------------------------------------------------
[headlines]
--------------------------------------------------------------
[headlines]
--------------------------------------------------------------
[headlines]
--------------------------------------------------------------

[headlines]
--------------------------------------------------------------

[headlines]
--------------------------------------------------------------


News Briefs----
[headlines]
---------------------------------------------------------------




You May have Missed---
[headlines]
----------------------------------------------------------------
Today's Top Event in History
[headlines]
----------------------------------------------------------------
This Day in American History
1440- Martin Alonzo Pinzon (1440-1493), Spanish shipbuilder and navigator (and co-owner of the Nina and the Pinta), accompanied Christopher Columbus on his first voyage, as commander of the Pinta. Storms separated the ships on their return voyage, and the Pinta first touched land at Bayona, Spain this day in 1493, where Pinzon gave Europe its first news of the discovery of the New World (before Columbus's landing at Palos).
1624- Edward Winslow, governor of the Plymouth Colony in Massachusetts received cattle imported from Dover, England. Cows, were raised principally for their hides; secondly, for meat; and only very incidentally for their milk.
1638- the Dutch colonial administrator Peter Minuit ( who was later to establish Patroons, grants of settlement in New York ), lead an expedition that sailed from Gothenburg, Sweden on November 20, 1637 and arrived this day in 1638, in two Dutch vessels, Lamar Nyckel and Vogel Grip, with Jan Hendricksen van de Waeter as skipper. The expedition landed at the Rockes" on Chritina River (the future site of Wilmington, DE), Fort Christina, and build nearby was named in honor of the Swedish queen. Another settlement, New Sweden, was built on the Delaware River, near the present site of Trenton, NJ.
1639- The first document known to have been printed in America was the Oath of a free Man," by Stephen Day Press, Cambridge, MA. It was a one-page sheet that read: I doe solemnly bind myself in the sight of God, that when I shall be called to give my voice touching any subject of this State, in which Freemen are to deal, I will give my vote and suffrage as I shall judge in mind own conscience may best donce and ten to the publick weal of the body, without respect of persons, or favour of any man."
1642 - Georgeana (York), Maine, became the first American city to incorporate.
1692- The Salem Witch trails began and "witches" were put to death.
http://memory.loc.gov/ammem/today/mar01.html
1776- The first independent government was formed in Charleston, SC. John Rutledge was elected president, Henry Laurens vice president, and William Henry Drayton chief justice. An army and navy were created, a privy council and an assembly were elected, and the issue of $600,000 of paper money was authorized, as well as coin.
1780 - Pennsylvania became the first U.S. state to abolish slavery (for new-borns only). It was followed by Connecticut and Rhode Island in 1784, New York in 1785, and New Jersey in 1786. Massachusetts abolished slavery through a judicial decision in 1783.
1781- This should be the national holiday, as it commemorates the founding of the United States. A compact was made among the original 13 states had been adopted by the Congress Nov 15, 1777, and submitted to the states for ratification Nov 17, 1777. Maryland was the last state to approve, Feb 27, 1781, but Congress named Mar 1, 1781, as the day of formal ratification. The Articles of Confederation remained the supreme law of the nation until Mar 4, 1789, when the US Constitution went into effect. 1803
1803- Ohio became the 17 th state. The Buckeye State (nicknamed because of the many buckeye trees, the state tree) with Columbus as its capital city seems to have a penchant for the color red. Its state bird is the cardinal; the scarlet carnation is its flower; the state insect is the ladybug; and the state drink is tomato juice. The state song is "Beautiful Ohio", the word, Ohio, is derived from the Iroquois Indian word meaning 'great river'. The Ohio River is not as great as the Mississippi, but it is pretty big! Ohio's state motto: With God, all things are possible."
1810-- Georgetown College was chartered in Washington, D.C., making it the first Roman Catholic institution of higher learning established in the United States.
1845--- President Tyler signs a resolution annexing the Republic of Texas
1864-- Rebecca Lee, received the first formal M. D. degree in the U.S. ever given an Afro-American woman. Lee got her degree16 years after Elizabeth Blackwell fought her way into the all-male medical establishment. Blackwell then established other women's medical institutions. Lee received her degree from the New England Female Medical College in Boston.
1864- Believing the Confederate capital of Richmond. Virginia, to be lightly fortified, President Abraham Lincoln ordered a surprise raid to capture the city and free Union prisoners. Federal troops under General Judson Kilpatrick and Colonel Ulric Dahlgren led the attack on this date, but failed when the plan was discovered by Southern forces in the wake of their retreat, Dahlgren was killed, and two documents were discovered on his body. The incriminating documents contained plans to burn the city and kill Confederate President Jefferson Davis and his cabinet. Confederate General Robert E. Lee complained to the Union commander, George Meade, which infuriated President Lincoln. War historian also label Meade "incompetent", who's indecision cost the Union many lives. As a side note, President Lincoln on March 10th appointed Ulysses S. Grant general in chief, replacing Henry W. Halleck, who systemically began replacing officers who seemed to be composed on "high society" appointments.
1867-- Nebraska became the 37th state. The Cornhusker State, aka the Beef State, aka the Tree Planter State, Nebraska means 'flat water' in Oto Indian speak. Lincoln is the official seat of Nebraska government. Nebraska's motto: Equality before the law. The western meadowlark holds the honor of being the state bird; while the goldenrod takes its place as the state flower. Other state symbols include the cottonwood tree (state tree); the honeybee (state insect); blue agate (state gemstone); whitetail deer (state mammal); mammoth (state fossil); prairie agate (state rock); "Beautiful Nebraska" (state song)
1867-- Howard University, Washington DC, charted.
http://www.howard.edu/
1872-- The Yellowstone National Park was established. The first area in the world to be designated a national park, most of Yellowstone is in Wyoming, with small sections in Montana and Idaho. It was established by an act of Congress.
1874-- Lawn tennis was introduced by Mary Ewing Outerbridge, who imported rackets and other equipment from Bermuda. A court was laid out at the Staten Island Cricket and Baseball Club, New Brighton, N to which Miss Outerbridge's family belonged. The first players were members of the family. Within seven years, tennis had become popular and on May 321, 1881, Eugenius H. Outerbridge, Mary Outerbridge's brother, organized the United States Lawn Tennis Association, to which 33 tennis clubs sent delegates.
1904- March 1, Glenn Miller Birthday
http://www.glennmillerorchestra.com/
1904- Birthday of Glenn Miller, American bandleader and composer (Alton) Glenn Miller was born at Clarinda, IA. He enjoyed great popularity preceding and during World War II. His hit recordings included "Moonlight Serenade," "String of Pearls," "Jersey Bounce" and "Sleepy Lagoon." Major Miller, leader of the US Army Air Force band, disappeared Dec 15, 1944, over the English Channel, on a flight to Paris where he was scheduled to give a show. There were many explanations of his disappearance, but 41 years later, in December 1985, crew members of an aborted RAF bombing said they believed they had seen Miller's plane go down, the victim of bombs being jettisoned by the RAF over the English Channel. Famed trombone player Buddy Morrow now leads the orchestra.
1910 - The deadliest avalanche of record in the U.S. thundered down the mountains near Wellington Station WA sweeping three huge locomotive train engines and some passenger cars, snowbound on the grade leading to Stevens Pass, over the side and into a canyon, and burying them under tons of snow. The avalanche claimed the lives of more than 100 people. The station house at Wellington was also swept away.
1912-Isabella Goodwin becomes the first woman detective with the New York City police department.
1914-- Ralph Ellison, American writer and educator, born at Oklahoma City, OK. Author of the acclaimed novel Invisible Man (1952), the story of a young black man's struggle for his own identity in the face of rejection from both whites and blacks. Quickly recognized as a classic of 20th-century literature, it won the National Book Award in
1953-- While only one of his novels was published, Ellison published collections of his essays, reviews and stories in Shadow and Act (1964) and Going to the Territory (1986). He died Apr 16, 1994, at New York City.
1917-- American radio and television personality Dinah Shore was born Frances Rose Shore at Winchester, TN. In addition to recording many hit songs in the 1930s and 1940s, she was one of the first women to be successful as a television host, beginning in the 1950s with the "Dinah Shore Chevy Show." She received 10 Emmys before she died Feb 24, 1994, at Beverly Hills, CA.
1922--- Birthday of William M Gaines. The magazine Mad , especially popular in the 1960s and 1970s, was founded and published by William Gaines. Alfred E. Neuman, the loony, freckle-faced mascot of the publication, became a pop-culture hero. The magazine, known for its parodies of movies, comic strips and celebrities as well as its satire of politics and social mores, greatly influenced dozens of humorists. Gaines was born at the Bronx, NY. He died June 3, 1992, at New York City.
1923-- The first tenant moved into a shopping center as we know it today, designed for cars. It was the Country Club Plaza, Kansas City, MO, built by Jesse Clyde Nichols. the center occupied 40 acres and had 150 stores, a 2,000 seat auditorium, and a parking lot for 5,500 automobiles.
1927-- Harry Belafonte birthday, Harlem City, NY
http://www.meninmovies.com/harry_belafonte.html
http://encarta.msn.com/index/conciseindex/6D/06D0F000.htm?z=1&pg=2&br=1
1928 --Paul Whiteman and his orchestra recorded Ol´ Man River for Victor Records. The featured vocalist on the track was 29-year-old Paul Robeson.
The song became an American classic.
1930-- Birthday of Benny Powell, Jazz musician, trombone with the Ernie Fields band, Lionel Hampton, Count Basie veteran.
1933—Bank holidays were declared in six states, effectively preventing runs on bank assets by worried depositors. By March 4, bank panics reached their greatest intensity. At 4:30am, that day, Gov. Herbert H. Lehman of New York declared a state bank holiday; Gov. Henry Honer of Illinois immediately followed suit.
1934--- Primo Carnera beats Tommy Loughran in 15 for heavyweight boxing title
1941-- FM Radio began in the U.S. when station W47NV in Nashville, TN started operations on this day. W47NV was the first commercial FM radio station to receive a license, some 20 years after its AM radio counterpart, KDKA in Pittsburgh. FM stands for 'frequency modulation´ as opposed to 'amplitude modulation´.
1948---Top Hits
Now is the Hour - Bing Crosby
I'm Looking Over a Four Leaf Clover - The Art Moonie Orchestra
Ballerina - Vaughn Monroe
I'll Hold You in My Heart (Till I Can Hold You in My Arms) - Eddy Arnold
1950-- The FBI issued their first "Ten Most Wanted." It was originally a publicity stunt, but two men were caught within the month, based on tips from the public.
1954 -- Ted Williams fractures collarbone in 1st game of spring training after flying 39 combat missions without injury in Korean War
1954--- US explodes 15 megaton hydrogen bomb at Bikini Atoll
1956---Top Hits
Lisbon Antigua - Nelson Riddle
The Poor People of Paris - Les Baxter
Why Do Fools Fall in Love - Frankie Lymon & The Teenagers
I Forgot to Remember to Forget - Elvis Presley
1957-The Everly Brothers record "Bye Bye Love", a teen-age love song that was written by 37 year old Boudleaux Bryant and his 31 year old wife, Felice. Although nearly 30 other artists turned the song down.
1957-- Chuck Berry releases "School Days"
1958--Johnny Mathis, Johnny's Greatest Hits is released.
1958- New Orleans mayor DeLesseps "Chep" Morrison, noting Elvis Presley's arrival in town to begin filming his movie King Creole, officially declares today "Elvis Presley Day" in the city.
1961-- Official establishment of the Peace Corps by President John F. Kennedy's signing of executive order. The Peace Corps has sent more than 153,000 volunteers to 134 countries to help people help themselves. The volunteers assist in projects such as health, education, water sanitation, agriculture, nutrition and forestry. For info: Peace Corps, 1111 20th St NW, Washington, DC 20526.
Web: www.peacecorps.gov .
1963- Filming begins in Hollywood for Elvis Presley's 13th film, Fun in Acapulco.
1964---Top Hits
I Want to Hold Your Hand - The Beatles
She Loves You - The Beatles
Dawn (Go Away) - The Four Seasons
Begging to You - Marty Robbins
1965-Petula Clark's first U.S. hit, "Downtown" is awarded a gold record.
1967 -- Black Congressman Adam Clayton Powell is stripped of his House seat for "gross misconduct." Ralph Bunch later commented: "...if Adam Clayton Powell were white, he would have his seat today." (Re-elected without campaigning, April 11.)
1968 -- Elton John´s first record, I´ve Been Loving You, was released by Philips Records in England. Philips, not realizing the potential of the soon-to-be superstar, released him in 1969, just prior to his teaming with lyricist Bernie Taupin. Elton then signed a contract with Uni Records and began to turn out what would become a string of more than 50 hits over the next 25 years.
1968---- Country music stars Johnny Cash and June Carter got married on this day. Johnny walked down the aisle knowing that his 1956 hit, Folsom Prison Blues, was about to be redone for a June release. Cash has a daughter, Rosanne, (previous marriage) who became a country star in her own right in the 1980s.
1969 - Mickey Mantle announced his retirement from baseball on this day. 'Number 7' was considered to be the final link to the great Yankee dynasty of the 1950s and 1960s. Mantle's World Series records include: home runs (18), runs scored (42), RBIs (40), walks (43) and strikeouts (54). Mickey Mantle died in 1995
http://www.themick.com
1969---BRUCE, DANIEL D. Medal of Honor
Rank and organization: Private First Class, U.S. Marine Corps, Headquarters and Service Company, 3d Battalion, 5th Marines, 1st Marine Division. Place and date: Fire Support Base Tomahawk, Quang Nam Province, Republic of Vietnam, 1 March 1969. Entered service at: Chicago, 111. Born: 18 May 1950, Michigan City, Ind. Citation: For conspicuous gallantry and intrepidity at the risk of his life above and beyond the call of duty while serving as a mortar man with Headquarters and Service Company 3d Battalion, against the enemy. Early in the morning Pfc. Bruce was on watch in his night defensive position at fire support base tomahawk when he heard movements ahead of him. An enemy explosive charge was thrown toward his position and he reacted instantly, catching the device and shouting to alert his companions. Realizing the danger to the adjacent position with its 2 occupants, Pfc. Bruce held the device to his body and attempted to carry it from the vicinity of the entrenched marines. As he moved away, the charge detonated and he absorbed the full force of the explosion. Pfc. Bruce's indomitable courage, inspiring valor and selfless devotion to duty saved the lives of 3 of his fellow marines and upheld the highest traditions of the Marine Corps and the U.S. Naval Service. He gallantly gave his life for his country.
1971 -- At Miami's Dinner Key Auditorium, Jim Morrison of the Doors is arrested for allegedly exposing his penis during the show. Morrison is officially charged with lewd & lascivious behavior, indecent behavior, open profanity & public drunkenness.
http://www.doors.com/miami/
1972---Top Hits
Without You - Nilsson
Hurting Each Other - Carpenters
Precious and Few - Climax
It's Four in the Morning - Faron Young
1973 --The Robert Joffrey Dance Company opened with a unique presentation in New York City. The show featured music of the Beach Boys in "Deuce Coupe Ballet". A clever show, even if it didn´t do much to bring the masses to ballet.
1975- 17th annual Grammy Awards for 1974 are announced during ceremonies at the Hollywood Palladium. Olivia Newton John wins Record of the Year for "I Honestly Love You" (which also earns her Best Female Pop Vocal Performance). Album of the Year is Stevie Wonder's "Fulfillingness' First Finale" (he wins Best Male Pop Vocal Performance). Song of the Year is "The Way We Were."
1977- Sara Lowndes Dylan files for divorce from her husband of eleven years, Bob Dylan. The divorce is granted in June and she is given custody of their 5 kids and possession of their million-dollar home. Sara was the subject of such songs as "Sad-Eyed Lady of the Lowlands," "Lay Lady Lay" and "Sara."
1977- Manfred Mann gets their first gold record for "Blinded by the Light," one of the several Bruce Springsteen songs covered the group. The song hit Number One last month, 13 years after Mann's first Number One song, "Do Wah Diddy Diddy."
1980---Top Hits
Crazy Little Thing Called Love - Queen
Yes, I'm Ready - Teri DeSario with K.C.
Longer - Dan Fogelberg
I Ain't Living Long like This - Waylon Jennings
1980 - Norfolk, VA, received 13.7 inches of snow to push their season total to a record 41.9 inches exceeding their previous record by more than four inches.
1980 - An unusually large Florida tornado, 500 yards in width at times, killed one person and caused six million dollars damage near Fort Lauderdale.
1981-- Duke Ellington-musical "Sophisticated Ladies" premieres in New York NY
http://www.nodanw.com/shows_s/sophisticated_ladies.htm
1983 - The Philadelphia 76ers won their 10th straight game, beating the New York Knicks 106-94, their 50th win of the season. The Sixers lost only seven of their first 57 games. The team had the fastest start of any team in the 37-year history of the National Basketball Association
1983-- Robyn Smith rode North Star to victory in the Paumanok Handicap at Aquaduct Racetrack to become the first woman jockey to win a stakes race.
1983-- Skier Tamara Mckinney became the first American woman skier to win the overall World Cup Championship.
1987 - The Boston Celtics defeated Detroit 112-102 to become the first NBA franchise to win 2,000 games.
1988---Top Hits
Father Figure - George Michael
What Have I Done to Deserve This? - Pet Shop Boys & Dusty Springfield
She's like the Wind - Patrick Swayze featuring Wendy Fraser
I Won't Take Less Than Your Love - Tanya Tucker
1988-- Center Wayne Gretzky of the4 Edmonton Oilers earned an assist in a game against the Los Angeles Kings to become the NHL's all-time career assist leader. It took Gretzky 681 games to garner 1,050 assists and surpass Gordie Howe who set the record in 1,767 games.
1991-Director Oliver Stone's biopic The Doors, starring Val Kilmer, opens in Los Angeles.
1994- Aretha Franklin is honored with the Lifetime Achievement Award and Frank Sinatra is given the annual Living Legends Award at tonight's Grammys in New York.
1994- Tony Bennett's Unplugged wins Album of the Year at tonight's Grammy Awards.
1995- The 1994 Grammy winners are announced. Sheryl Crow wins Grammys for Best New Artist and Best Song for "All I Wanna Do" while Tony Bennett's "Unplugged" LP wins Best Album.
[headlines]
--------------------------------------------------------------

Winter Poem
Canadian Winter

by Jelaluddin Rumi
Sometimes it feels like
it is always winter here
In our "snowy north"
as others call it
while they ask us, with sly smiles,
if we live in igloos, and use dogsleds
to get around.
I could move, I suppose.
Someplace warm, where
I could grow
Morning Glories instead of Marigolds
And not have to read about hockey
eight months of the year.
But here, there is a breathless anticipation
of the seasons change.
We are all watchful eyes
for the first buds on trees,
And the last of the ice
flowing away down the river.
So I think I will stay
In my "snowy north".
Where the hoarfrost on the trees stands out
so clear against the cold air
it makes your heart hurt just to look at them
And the borealis dance over the fields in May
Calling me to remember
the joyous flow of life.
--------------------------------------------------------------

SuDoku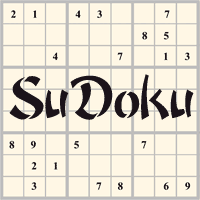 The object is to insert the numbers in the boxes to satisfy only one condition: each row, column and 3x3 box must contain the digits 1 through 9 exactly once. What could be simpler?
http://leasingnews.org/Soduku/soduko-main.htm
--------------------------------------------------------------

Daily Puzzle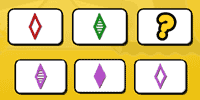 How to play:
http://www.setgame.com/set/puzzle_frame.htm
Refresh for current date:
http://www.setgame.com/set/puzzle_frame.htm
--------------------------------------------------------------


http://www.gasbuddy.com/
http://www.gasbuddy.com/GB_Map_Gas_Prices.aspx
http://www.gasbuddy.com/GB_Mobile_Instructions.aspx
--------------------------------------------------------------

Weather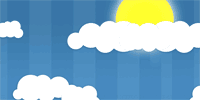 See USA map, click to specific area, no commercials
--------------------------------------------------------------

Traffic Live---
Real Time Traffic Information
You can save up to 20 different routes and check them out with one click,
or type in a new route to learn the traffic live
--------------------------------