Friday, March 12, 2010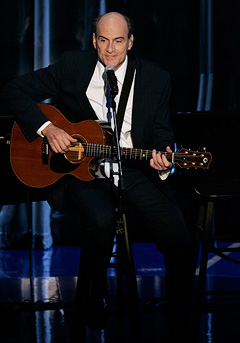 ("In My Life" tribute to
deceased artists at the 82nd Academy Awards.)

Singer/Songwriter James Vernon "Sweet Baby James" Taylor born March 12, 1948 Boston, Massachusetts; "Fire and Rain," "You've Got a Friend", "Carolina in My Mind," among many hits. A five-time Grammy Award winner, Taylor was inducted into the Rock & Roll Hall of Fame in 2000.
http://www.rhapsody.com/james-taylor
Here is the Beatles' original (Taylor's version not available):
http://www.youtube.com/watch?v=o2d2llB4oIQ

Headlines---
LEAF Specialty, Columbia, SC – Update
Classified Ads---Controller
The List—Updated February, 2010
Placard---Looking Back
From the Desk of Michael J. Witt, Esq.
"Documentation" Fees, Semantics and a War Story
Classified ads—Help Wanted
March CLP Circular---Shari Lipski,CLP/Mona James,CLP
Fernando Croce Movie/DVD Reviews
Alice in Wonderland/The Ghost Writer
Broken Embraces/Armored/Princess & the Frog
Pensacola, Florida---Adopt-a-Dog
"Frank likes to talk at 5pm"
by Christopher Menkin
News Briefs ---
CIT Closes $667 Million TALF
Growth rate nonradiologists owning/leasing PET
Restaurant owners charged in check-kiting scheme
Woods won't return to Tour before Masters
You May have Missed---
Sports Briefs---
"Gimme that Wine"
Today's Top Event in History
This Day in American History
Winter Poem
SuDoku
Daily Puzzle
GasBuddy
Weather, USA or specific area
Traffic Live----
######## surrounding the article denotes it is a "press release"
[headlines]
--------------------------------------------------------------
[headlines]
--------------------------------------------------------------

[headlines]
--------------------------------------------------------------
[headlines]
--------------------------------------------------------------

[headlines]
--------------------------------------------------------------

[headlines]
--------------------------------------------------------------
[headlines]
--------------------------------------------------------------

[headlines]
--------------------------------------------------------------
[headlines]
--------------------------------------------------------------

[headlines]
--------------------------------------------------------------

[headlines]
--------------------------------------------------------------



News Briefs----
[headlines]
---------------------------------------------------------------



You May have Missed---

Premier Financial Services sues Actor Nicholas Cage
http://www.businessinsider.com/nicolas-cage-sued-over-defaulting-on-rolls-royce-lease-payments-2010-3
Seven costly pro athlete screw-ups
http://sports.yahoo.com/top/news?slug=ys-investopediamoneyloss031010&prov=yhoo&type=lgns
Raiders interested in Terrell Owens?
http://raiders.blogs.pressdemocrat.com/10653/raiders-interested-in-terrell-owens/
[headlines]
---------------------------------------------------------------
[headlines]
----------------------------------------------------------------
Today's Top Event in History
[headlines]
----------------------------------------------------------------
This Day in American History
1609-Quite by accident, Bermuda was colonized. The ship of Admiral Sir George Somers, taking settlers to Virginia, was wrecked on the reefs of Bermuda. The islands had been discovered in the early 1500s, but were uninhabited until 1609.
1613-The first colonial warfare between England and France in America occurred at Mount Desert, ME, where Father Pierre Biard, superior of Saint Sauveur, had established a settlement of French Jesuits. The settlement was attacked by an English expedition under the command of Captain Samuel Argall. His aim was to suppress piracy and defend England's claim to the country, which was based on explorations made by John and Sebastian Cabot in the 15th and 16th centuries. The seas around
this area were also ripe with fish and European countries would set sail for the area just
for the fishing.
1664 - The Duke of York obtains a grant that gives him authority over all lands between the Connecticut and Delaware Rivers. This land grant includes all Dutch holdings in North America.
1676 - Indians attack Plymouth, Massachusetts.
1773- French-African Jeanne Baptiste Pointe de Sable founded settlement now known as
Chicago, Ill, 1773
http://www.choosechicago.com/HISTORY.HTM
http://www.chipublib.org/004chicago/timeline/dusable.html
1831-Clement Studebaker was born in Gettysburg, Pennsylvania. Clement and his brother, Henry Studebaker, founded H. & C. Studebaker, a blacksmith and wagon building business in South Bend, Indiana. The Studebaker brothers made their fortune manufacturing carriages for the Union Army during the Civil War. By the end of the war, the Studebaker Brothers Manufacturing Company had become the world's largest manufacturer of horse- drawn carriages. With the advent of the automobile, Studebaker converted its business to car manufacturing, becoming one of the larger independent automobile manufacturers. Another major war would effect the company's fortune almost a century after its founders had benefited from the demand caused by the Civil War. During World War II, Studebaker manufactured airplane engines, trucks, and weasels (small military vehicles) for the war effort. Like many of the independents, Studebaker fared well during the war by producing affordable family cars. As their advertisement claimed, "Studebaker is building an unlimited quantity of airplane engines, military trucks, and other materiel for national defense... and a limited number of passenger cars, which are the finest Studebaker has ever produced." However, after the war, the Big Three--GM, Ford, and Chrysler--bolstered by their new government-subsidized production facilities, were too much for many of the independents, and Studebaker was no exception. Post-WWII competition drove Studebaker to its limits, and the company was absorbed by the Packard Corporation in 1954.
1877-- David McKendree served as postmaster general in the cabinet of President Rutherford B. Hayes this day until August 24,1880. McKendree was a lieutenant colonel in the 43rd regiment of Tennessee and had been wounded and captured at Vicksburg. He also was a U.S. Senator. The appointment was quite controversial at the time.
1884 - The State of Mississippi authorized the first state-supported college for women. It was called the Mississippi Industrial Institute and College.
1896 -- Jesse "Lone Cat" Fuller born, Jonesboro, Georgia. A country blues singer and one-man-band, he wrote the classic "San Francisco Bay Blues," among many other songs, and influenced numerous early-60s white folk-blues artists.
http://www.taco.com/roots/fuller.html
1888-One of the most devastating blizzards to hit the northeastern US began in the early hours of Monday.. A snowfall of 40-50 inches, accompanied by gale-force winds, left drifts as high as 30-40 feet. More than 400 persons died in the storm (200 at New York City alone). Some survivors of the storm, "The Blizzard Men of 1888,' held annual meetings at New York City as late as 1941 to recount personal recollections of the event.
1901---Andrew Carnegie donates $5.2 million to build 65 branch libraries in New York; between 1900 and his death in 1919, Carnegie used his vast his riches to establish over 2500 libraries. He believes reading is very important. In 1775, less than 60% could read, not including slaves which was a lot higher, and women, reportedly 75% could not read or write. The free education system through reading brought "equality" and a better style of life for the entire country.
http://memory.loc.gov/ammem/today/mar12.html
1903 -The New York Highlander franchise (to be renamed Yankees in 1913) is approved as a member of the American League.
1904-Raphael Hawaweeny was ordained Eastern Orthodox bishop of Brooklyn, NY, at St. Nicholas Church. As a vicar under the Holy Synod of the Church of Russia, Hawaweeny thus became the first Russian Orthodox bishop ordained in America.
1912- Juliet Low founded the Girl Scout of the USA at Savannah, Georgia. As is the tradition, Girl Scout cooks are on sale during this week. At first, the girls weren't called Girl Scouts at all. They were called Girl Guides until the name was officially changed a short time after the group's founding.
1917- Earl Heywood, known as "Canada's Number-One Cowboy Singer," was born in London, Ontario. He began his career in 1941 on CFCO in Chatham, Ontario. The following year he moved to CKNX in Wingham, where he remained as a singer and announcer for more than 35 years. Heywood appeared for almost 20 years on the weekly "CKNX Barn Dance" and was host for "Serenade Ranch" from 1946 to 1953. Heywood and his Serenade Ranch Boys recorded 18 songs for RCA Victor, the most popular of which was "Alberta Waltz."
http://www.hillbilly-music.com/artists/artist_details.cfm?artistid=12027
1917-Chess record producer Leonard S. Chess born Motol, Poland.
Without the two Chess brothers most of the blues songs would not have been recorded, or influenced the Rock'n'Roll musicians that followed
http://www.artistdirect.com/music/artist/bio/0,,414291,00.html?artist=Leonard+Chess
http://www.cnn.com/2000/books/news/09/08/arts.us.bluesintogold.ap/
http://www.saveamericastreasures.org/profiles/chess.htm
1918-Organ player Sir Charles Thompson born Springfield OH
http://search.centerstage.net/music/articles/charlesthompson.html
http://www.home.earthlink.net/~steveja7/SCT.htm
http://www.allaboutjazz.com/reviews/r1200_137.htm
1922- American poet and novelist Jack (Jean-Louis) Kerouac, leader and spokesman for the Beat movement, was born at Lowell, MA. Kerouac is best known for his novel On the Road, published in
1957, which celebrates the Beat ideal of nonconformity. Kerouac published The Dharma Bums in 1958- followed by The Subterraneans the same year, Doctor Sax and its sequel Maggie Cassidy in 1959; Lonesome Traveler in 1960, Big Sur in 1962 and Desolation Angels in 1965. Kerouac died at St. Petersburg, FL, at age 47, Oct 21, 1969. A previously unpublished part of On the Road called Visions of Cody was published posthumously in 1972.
http://www.levity.com/corduroy/kerouac.htm
http://www.kirjasto.sci.fi/kerouac.htm
1923- the first movie with sound was shown before the New York Electrical Society in New York City by Dr. Lee De Forest. Called " The Gavote" it should a man and woman dancing to old-time music performed by four musicians playing on wind, percussion and string instruments. An Egyptian dance "trailer" was also shown. No voices were heard, only music. . As a pioneer of 'modern' radio in the early 1900's, DeForest called his invention; phonofilm. Today it's called soundtrack.
1926-"The home of the Happy Feet," Harlem's famous Savoy Ballroom opens.
"Stompin' at the Savoy," Count Basie (also one of Benny Goodman's hits) The entrance fee was very small, and often the crowd was 15% to 25% white; supposedly the room was very well lit so you could view other dances and very well-ventilated
( the days before air conditioning this was very important.)
http://www.findarticles.com/g1epc/tov/2419101066/p1/article.jhtml
http://www.savoyplaque.org/about_savoy.htm
http://www.savoyballroom.com/
http://www.savoystyle.com/history.html
http://www.savoystyle.com/movies.html
1928-sax player Willie Maiden born Detroit MI
http://www.artistdirect.com/music/artist/bio/0,,462246,00.html?artist=Willie+Maiden
1928 - The St. Francis dam 40 miles north of Los Angeles burst and flooded the valley; over 500 people were drowned.
http://www.usc.edu/isd/archives/la/scandals/st_francis_dam.html
http://seis.natsci.csulb.edu/VIRTUAL_FIELD/Francesquito_Dam/franmain.htm
1932- Andrew Young, civil rights leader, former mayor of Atlanta, GA, born New Orleans, LA.
http://search.eb.com/blackhistory/micro/650/54.html
1933-. Eight days after he was inaugurated, President Franklin Delano Roosevelt gave his first presidential address to the nation for the first of one of his famous "Fireside Chats". The name was coined by newsman, Robert Trout, who thought the President sounded as if he was sitting in living rooms all over the nation, next to a roaring fire.
Speaking by radio from the White House, he reported rather informally on the economic problems of the nation and on his actions to deal with them. His subject was the reopening of the banks during the following week. 1935 - Pari-mutuel came into being as horse race bets were legalized in Nebraska. Today, there are still states where horse racing, betting or other forms gambling still bother legislatures, despite that other states have been participating in these activities for years
1935-Pianist Hugh Lawson Detroit MI
http://www.52ndstreet.com/reviews/reissues/lawsoncolours.reissues.html
1939 - Artie Shaw and his band recorded "Deep Purple" for the Bluebird label. After the first minute, you can hear Helen Forrest sing the vocal refrain. Larry Clinton had a number one song with a similar arrangement of the same song this same year; which was a hit for saxophonist, Nino Tempo and his sister, April Stevens in 1963. Hundreds of versions of this song have been recorded.
1940—Singer Al Jarreau born Milwaukee WI
http://www.aljarreau.com/biography.html
1942- Paul Kantner, guitar player with Jefferson Airplane, is born. His biggest hit is the million-selling No. 1 song "You've Got a Friend" in 1971.
1946 - The filming of the controversial Forever Amber began in Hollywood, with a record-breaking $3 million budget. The film, based on the steamy best-selling novel by Kathleen Winsor which was banned in Australia, starred Linda Darnell, Cornel Wilde, George Sanders, Richard Haydn, Leo G. Carroll, and Jessica Tandy. The film went way over budget, ultimately costing $6.5 million, or $2.5 million more than Gone With the Wind less than a decade earlier. The film's budget skyrocketed partly because Darnell replaced actress Peggy Cummins in the lead role after she was fired, which forced a temporary production shut-down. Despite its stellar cast, superb musical score, expensive costumes, and ambitious plans, the 140-minute epic was a big flop at the box office.
http://www.norcalmovies.com/ForeverAmber/
1946—vocalist Liza Minelli born Los Angeles, CA, the daughter of Judy Garland and film director Vincente Minelli. She made her professional debut at the age of three in a toddle- on role in the film "In the Good Old Summertime," directed by her father and starring her mother. But Liza Minelli soon dispelled notions that she was coasting on her parents' reputations. When she was 19, she became the youngest performer to win a Tony Award for he role in the Broadway musical "Flora, the Red Menace." Six years later, she was a star of the first magnitude capturing an Oscar for her singing, dancing and acting in "Cabaret."
http://www.lizamay.com/
1947 – President Harry S. Truman asks Congress for "anticommunist" aid to Greece and Turkey. The speech is dubbed as the Truman Doctrine and officially ushers in the Cold War era. President Truman declares the U.S. must help "free peoples who are resisting attempted subjugation by armed minorities or by outside pressures." President Truman declares the world "must choose between alternative ways of life." One based on "the will of the majority . . . distinguished by free institutions"; the other on "the will of a minority . . . terror and oppression . . . the suppression of personal freedoms."
http://www.picturehistory.com/find/p/17456/mcms.html
http://www.whitehouse.gov/history/presidents/ht33.html
1948-singer/composer James Taylor born Boston, MA. His first professional experience was with a rock band called the Flying Machine. Then came his first solo album for the Beatles' Apple Records. It didn't do very well, but after a switch to Warner Brothers, he hit it big. Taylor's second album, "Sweet Baby James," sold three-million copies. "Fire and Rain" from that LP hit the top of the singles chart in 1970 and helped make James Taylor a household name. He won a Grammy Award in 1978 for his recording of "Handy Man," a slowed-down version of the old Jimmy Jones rock 'n' roll song. Taylor married singer Carly Simon in 1972, but she sued for divorce ten years later.
http://www.james-taylor.com/
1951-WOMACK, BRYANT E. Medal of Honor
Rank and organization: Private First Class, U.S. Army, Medical Company, 14th Infantry Regiment, 25th Infantry Division. Place and date: Near Sokso-ri, Korea, 12 March 1952. Entered service at: Mill Springs, N.C. Birth: Mill Springs, N.C. G.O. No.: 5, 12 January 1953. Citation: Pfc. Womack distinguished himself by conspicuous gallantry above and beyond the call of duty in action against the enemy. Pfc. Womack was the only medical aid man attached to a night combat patrol when sudden contact with a numerically superior enemy produced numerous casualties. Pfc. Womack went immediately to their aid, although this necessitated exposing himself to a devastating hail of enemy fire, during which he was seriously wounded. Refusing medical aid for himself, he continued moving among his comrades to administer aid. While he was aiding 1 man, he was again struck by enemy mortar fire, this time suffering the loss of his right arm. Although he knew the consequences should immediate aid not be administered, he still refused aid and insisted that all efforts be made for the benefit of others that were wounded. Although unable to perform the task himself, he remained on the scene and directed others in first aid techniques. The last man to withdraw, he walked until he collapsed from loss of blood, and died a few minutes later while being carried by his comrades. The extraordinary heroism, outstanding courage, and unswerving devotion to his duties displayed by Pfc. Womack reflect the utmost distinction upon himself and uphold the esteemed traditions of the U.S. Army.
1951—Top Hits
If - Perry Como
My Heart Cries for You - Guy Mitchell
Be My Love - Mario Lanza
There's Been a Change in Me - Eddy Arnold
1954-A bridge hand in which each player was dealt a perfect hand of 13 cards of the same suit occurred at Cranston, RI. Irene Motta bid seven hearts and won the bid.
1954 -a blizzard raged from eastern Wyoming into the Black Hills of western South Dakota while a severe ice storm was in progress from northeastern Nebraska to central Iowa. The ice storm isolated 153 towns in Iowa. Dust from the Great Plains caused brown snow, while hail and muddy rain fell over parts of Wisconsin and Michigan.
1955 - " Bird Lives:" Jazz alto saxophonist Charlie "Bird" Parker dies in New York City of heart failure. He more-or-less invented the be-bop form of music and just the week before played at the New York City jazz club Birdland, which was named after him. Charlie Parker was 34 years old. Among several streets in New York, written in chalk on the sidewalk,"The Bird lives." The tradition continues on this day, at least here in Saratoga, California.
http://www.chasinthebird.com
http://www.abraxis.com/cmjazz/Parker.html
http://www.cmgww.com/music/parker/bio.html
http://www.charlieparkerresidence.net/ ( national register of historic places )
1955 - One of the great groups of jazz appeared for the first time at Carnegie Hall in New York City. The Dave Brubeck Quartet presented a magnificent concert for jazz fans. Joining with Brubeck, in what would become one of the most popular concert draws on college campuses, were names that would become legends in their own right, including Paul Desmond on alto sax, Joe Morello on drums and Eugene Wright on bass.
http://www.cosmopolis.ch/english/cosmo17/dave_brubeck.htm
1956-Dick Farley of the Syracuse Nationals fouled out on an NBA game against the St. Louis Hawks after playing just five minutes, the fastest disqualification in league history.
1959--- Top Hits
Venus - Frankie Avalon
Charlie Brown - The Coasters
Alvin's Harmonica - David Seville & The Chipmunks
Don't Take Your Guns to Town - Johnny Cash
1964 -Malcolm X confirms resignation from Nation of Islam
http://www.cmgww.com/historic/malcolm/bio.html
1966- Chicago Blackhawks left wing Bobby Hull became the first NHL player to score more than 50 goals in a season when he tallied his 51st goal of the year against the New York Rangers.
1966-In San Francisco, The Alligator Clip, the Charlatans, Sopwith Camel, and Duncan Blue Boy and his Cosmic Yo-Yo, at the Firehouse on Sacramento Street.
1967---Top Hits
Love is Here and Now You're Gone - The Supremes
Baby I Need Your Lovin' - Johnny Rivers
Penny Lane - The Beatles
The Fugitive - Merle Haggard
1967 -a tremendous 4 day storm was in progress across California. Winds to 90 mph closed mountain passes, heavy rains flooded the lowlands, and in 60 hours Squaw Valley was buried under 96 inches of snow.
1968 -McCarthy does well in the Democratic primary.
Senator Eugene McCarthy (D-Minnesota), an outspoken critic of the Johnson administration's policies in Vietnam, polls 42 percent of the vote in New Hampshire's Democratic presidential primary. President Lyndon B. Johnson got 48 percent. A Harris poll later showed that anti-Johnson, rather than antiwar, sentiment provided the basis for McCarthy's surprisingly strong performance.
McCarthy had been a contender to be President Lyndon B. Johnson's running mate in the 1964 election, but since then he had become increasingly disenchanted with Johnson's policies in Vietnam and the escalation of the war. In 1967, he published The Limits of Power, an assessment of U.S. foreign policy that was very critical of the Johnson administration. McCarthy announced his candidacy for the Democratic presidential nomination in January 1968, saying that he hoped to harness the growing antiwar sentiment in the country, particularly among the young. His showing in the New Hampshire primary astonished most of the political pundits. Johnson, frustrated with his inability to reach a solution in Vietnam and stunned by his narrow victory in New Hampshire, announced on March 31, 1968, that he would neither seek nor accept the nomination of his party for re-election. The rest of McCarthy's campaign was almost an anticlimax. Senator Robert Kennedy of New York entered the race and won most of the Democratic primaries until his assassination in June. When the Democratic National Convention opened in Chicago, a conflict immediately erupted over the party's Vietnam platform. While demonstrations against the war took place in the streets outside the convention hall, Vice President Hubert Humphrey won the party nomination. Humphrey was defeated in the general election by Republican Richard Nixon. McCarthy retired from the Senate in 1971, but his surprising showing in the primary was evidence of the strong antiwar sentiment in the country.
1969 - Paul McCartney marries photographer Linda Eastman. Contrary to the popular rumor of the day, she is not related to the Eastmans of Eastman-Kodak fame. Paul's brother, Mike McGear is the best man. None of the other Beatles is in attendance.
1974 - "Wonder Woman" debuted on ABC-TV, although it eventually moved to CBS. It starred Lynda Carter as Wonder Woman, whose real name was Diana Prince. Wonder Girl, Diana's sister, was Donna Troy.
http://timstvshowcase.com/wonderwomanbak.jpg
1975---Top Hits
Have You Never Been Mellow - Olivia Newton-John
Black Water - The Doobie Brothers
My Eyes Adored You - Frankie Valli
Linda on My Mind - Conway Twitty
1983-U2's "War" enters the British LP chart at #1.
1983---Top Hits
Billy Jean - Michael Jackson
Shame on the Moon - Bob Seger & The Silver Bullet Band
Do You Really Want to Hurt Me - Culture Club
The Rose - Conway Twitty
1984-A the World Figure Slaking Championships, Jayne Torvill and Christopher Dean of Great Britain became the first ice dancing team to earn nine perfect marks of 6.0
1985 - Larry Bird of the NBA's Boston Celtics scored a club-record 60 points in a 126-116 victory over the Atlanta Hawks. Bird broke the record previously held by teammate Kevin McHale, who scored 56 points just nine days earlier.
1985 - Auto dealer Tom Bensen and several investors plunked down some cash to buy the New Orleans Saints football team. The bankroll was quite substantial -- about $64 million.
http://www.neworleanssaints.com/stories.php?story_id=8
1986 -- Susan Butcher wins 1,158 mile Iditarod Trail Sled Dog Race.
http://www.achievement.org/autodoc/page/but0pro-1
http://www.barberusa.com/motive/butcher_susan.html
1987 - After breaking all records for advance ticket sales, the British musical Les Miserables opened on Broadway.
1987- A&M Records presented Special Olympics International with a check for $5-million. It was the first proceeds from sales of "A Very Special Christmas," a collection of yuletide songs by such superstars as Bruce Springsteen, U2, Bon Jovi and Run-DMC.
1989 - An early season heat wave continued in the southwestern and central U.S. Nineteen cities reported record high temperatures for the date. Wichita Falls TX, which six days earlier reported a record low of 8 above, reported a record high of 95 degrees. Childress TX was the first spot in the country in 1989 to hit the century mark
1990 -unseasonably warm temperatures occurred from the Mississippi Valley to the Atlantic coast. Over 90 high temperature records for this date were broken or tied. Many of the records were topped by 15 degrees or more and some of the records broken had been set 100 years ago or more. The high temperature for the nation was recorded in Baltimore, Maryland where the temperature reached 95 degrees. Washington, DC and Richmond, Virginia both recorded 89 degrees.
1991---Top Hits
Someday - Mariah Carey
One More Try - Timmy -T-
Show Me the Way - Styx
I'd Love You All Over Again - Alan Jackson
1992- Eric Clapton appeared on MTV's "Unplugged." His acoustic performance was released as an album, becoming one of his biggest sellers. It included a remake of his 1970 Top-10 hit "Layla," which almost matched the original in popularity. The format produced many other "relaxed, simple, and
intimate" performances and records.
1993 -what was to become the "Great Blizzard of '93" began to develop as a huge mesoscale convective complex formed in the western Gulf of Mexico. As the low pressure area moved eastward and intensified, howling north winds exceeding hurricane force behind the storm were reported by platforms in the Gulf. One platform near 28.5n/ 92.5w recorded sustained winds of 85 mph with gusts to 99 mph. As the low crossed the coast around midnight near Panama City, Florida, the central pressure was already down to 980 millibars (28.94 inches). During the late evening into the early morning hours of the 13th, a vicious squall line swept through Florida and spawned 11 tornadoes resulting in 5 fatalities. Thunderstorm winds gusted to 110 mph at Alligator Point and 109 mph at Dry Tortugas. Extremely high tides occurred along the western Florida coast. A 13 foot storm surge occurred in Taylor county, Florida, resulting in 10 deaths with 57 residences destroyed. A 5 to 8 foot storm surge moved ashore in Dixie county. Over 500 homes were destroyed with major damage to another 700 structures.
1994 - The Church of England broke with 460 years of male dominance when it ordained its first women priests in Bristol Cathedral.
1996-Directly contradicting an agreement signed with Netscape the previous day, AOL agrees to use and promote Microsoft's Internet Explorer browser exclusively. In exchange, Microsoft agrees to bundle AOL software with its Windows 95 operating system. The abrupt about-face would became an important issue in the Department of Justice's 1998 antitrust suit against Microsoft. A senior vice president at AOL testified that his company had initially avoided selecting the Microsoft browser because Microsoft seemed to be in direct competition with AOL.
2001- Richard Hidalgo signs the third-richest contract in Astro history with a four-year $32 million, deal with the club. The outfielder's pact is less than teammate's Jeff Bagwell's $85 million (5-years), and Craig Biggio's $33 million (4-years).
2001-In a poll conducted by the Recording Industry Association of America, music fans voted Judy Garland's "Over The Rainbow" as the Song Of The Century. The Rolling Stones' "Satisfaction" came in at #16 and The Beatles' "I Want To Hold Your Hand" was #26.
2003- The second exhibition season bench-clearing brawl this week occurs as a raging Mike Piazza, after being hit by a pitch, charges the mound in pursuit of Guillermo Mota, who makes to the dugout without being caught. The incident may be a follow-up to an incident last spring which resulted in a shoving match after a similar event and the Met All-Star catcher waited for the Dodger reliever, who was coming off the field in the eighth inning and grabbed him by the jersey.

[headlines]
--------------------------------------------------------------

Winter Poem
We've Only Just Begun
by Paul Williams and Roger Nichols
We've only just begun to live,
White lace and promises
A kiss for luck and we're on our way.
And yes, We've just begun.
Before the rising sun we fly,
So many roads to choose
We start our walking and learn to run.
And yes, We've just begun.
Sharing horizons that are new to us,
Watching the signs along the way,
Talking it over just the two of us,
Working together day to day
Together.
And when the evening comes we smile,
So much of life ahead
We'll find a place where there's room to grow,
And yes, We've just begun.
--------------------------------------------------------------

SuDoku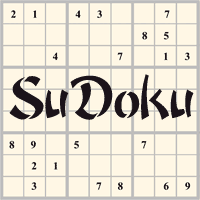 The object is to insert the numbers in the boxes to satisfy only one condition: each row, column and 3x3 box must contain the digits 1 through 9 exactly once. What could be simpler?
http://leasingnews.org/Soduku/soduko-main.htm
--------------------------------------------------------------

Daily Puzzle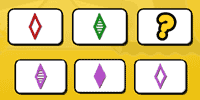 How to play:
http://www.setgame.com/set/puzzle_frame.htm
Refresh for current date:
http://www.setgame.com/set/puzzle_frame.htm
--------------------------------------------------------------


http://www.gasbuddy.com/
http://www.gasbuddy.com/GB_Map_Gas_Prices.aspx
http://www.gasbuddy.com/GB_Mobile_Instructions.aspx
--------------------------------------------------------------

Weather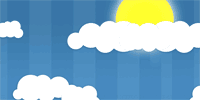 See USA map, click to specific area, no commercials
--------------------------------------------------------------

Traffic Live---
Real Time Traffic Information
You can save up to 20 different routes and check them out with one click,
or type in a new route to learn the traffic live
--------------------------------