Documentation Administrator
Los Angeles, CA
Mininum two years experience, competitive salary,
plus benefits, click here for more information

www.julesandassociates.com
Jules and Associates, Inc. has been in
business for over 20 years.
"Jules & Associates is ranked 60th amongst the 500 largest Hispanic-owned companies by Hispanic Business Magazine, ranked one of the largest Independent Leasing Companies in the United States, and has been able to remain successful and sustain growth in 2010. The company has an outstanding reputation in the leasing industry."
Monday, March 21, 2011
Share Leasing News

Today's Equipment Leasing Headlines

Leasing Icon Peter King Passes Away
Classified Ads---Collections/Controller
Evergreen Leasing Continue Marlin's Sole Net Profit
by Christopher Menkin
Classified Ads---Help Wanted
Leasing 102 by Mr. Terry Winders, CLP
Warning About New Accounting Proposal
Placard---Your job…
March 30 Wednesday Lunch New Brunswick, NJ
NEFA Spring Conference
an excellent report by Bob Robichaud, CLP
State of the Leasing Industry
by Christopher Menkin, editor/publisher
Top Stories March 14--March 18
Top 10 Most Vacant Cities in America
Dash the Pirate and Kimberly
Mount Laurel, New Jersey Adopt-a-Dog
News Briefs---
Japan estimated 18,000 deaths, $235 billion to rebuild
Huntington could owe $73 Million CyberNet case
Poll: Most living American Dream
Buffett reap$ $10 billion on Goldman investment
AT&T grabs T-Mobile for $39B
Mr. Terry Winders, CLP: "Warning about New Accounting Proposal ...this change looks dark to me."
Broker/Funder/Industry Lists | Features (collection)
Top Ten Stories Chosen by Readers | Top Stories last six months

Millionaires upbeat on economy
You may have missed
Sports Briefs---
California Nuts Brief---
"Gimme that Wine"
This Day in American History
SuDoku
Daily Puzzle
GasBuddy
Weather, USA or specific area
Traffic Live----

######## surrounding the article denotes it is a "press release" and was not written by Leasing News nor information verified, but from the source noted. When an article is signed by the writer, it is considered a "by line." It reflects the opinion and research of the writer. It is considered "bias" as it is the writer's viewpoint.

[headlines]
--------------------------------------------------------------

[headlines]
--------------------------------------------------------------

[headlines]
--------------------------------------------------------------

[headlines]
--------------------------------------------------------------
[headlines]
--------------------------------------------------------------

NEFA Spring Conference
an excellent report by Bob Robichaud, CLP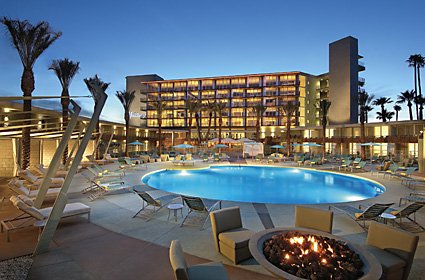 The 2011 National Equipment Finance Association (NEFA), Spring Conference was held at the Hotel Valley Ho, in warm, sunny, picturesque, Scottsdale, AZ, from March 17th-19th, located just walking distance from Old Town Scottsdale, the cultural art district and a spring gathering spot for fans of Major League Baseball. This quirky hotel first opened in 1956 but was originally a "private" getaway for Hollywood celebrities. It was completely restored in 2005 but it still has that old "retro" 1950's look and feel and I kept expecting to see Frank Sinatra, Sammy Davis Jr. and Dean Martin, martinis and cigarettes in hand, out by the pool, among all the ladies!
The conference theme this year was "Innovate, Inspire, Grow and Prosper" and this conference delivered all that and much more! More then one hundred and ten (110) Lessors/Brokers, Service Providers and Funding sources, came from all around the country and Canada, to warm up in the "Valley of the Sun", to meet and discuss mutual industry issues, visit the exhibit booths, establish new relationships, renew old ones, pick up a few meaningful tips and ideas to help increase their management and selling skills to improve the potential for increased success, and of course relax and have a little fun!
Festivities began on Thursday evening at the Ambassadors Reception, where eighteen (18) first time attendees and eight (8) new members had an opportunity to meet and greet the current NEFA Board of Directors. A Welcome Reception was held immediately after up on the rooftop of the hotel where the show really began. As the sun set in the west we were presented with amazing Arizona vistas in every direction and later by a billion stars that lit up the desert night. The Welcome Reception was a time for everyone to shake hands and share stories with old and new friends, relax, eat a little food and enjoy a beverage of their choice.
On Friday morning NEFA President, Chris Enbom, CLP, kicked off the meetings and again welcomed everyone to the conference. He stated that conference numbers are up slightly, that we've survived the past three years. He said business is certainly starting to improve and he was very optimistic about the future. He introduced and congratulated Shari Lipski, CLP for her great work in putting the conference together and also introduced the new NEFA Executive Director, Gerry Egan, who was recently hired to lead the association, assist in planning future conferences and speakers and drive future membership.
Gerry Egan is very bullish on the finance industry and the NEFA Association and reiterated that funding is indeed returning to the market and that more regional funding sources are open to the right quality of business. Gerry reminded us that we need to get the word out about the benefits of the NEFA Association, and challenged everyone there to help NEFA grow by committing to reach out and encourage one new industry peer to take a closer look at what the association can offer them as they grow. He said: "each one-teach one" and "each one-reach one"! Gerry has an uncanny (some might say weird) ability to take everyday occurrences and turn them into humorous life lessons. He shared a few of his many "Rules of the Road" for dealing with our business and life in general, that he discovered while he and Jaimie traveled around the country in their trailer, and instructed us to remember to always "Empty the Black Tank", which I won't go into here. I'm convinced he's somehow related to Jerry Seinfeld
The opening conference speaker, David Wiener, told everyone that "prior planning prevents poor performance". David stated that people buy differences, that differences are not always better, but better is always different and presented a number of ideas to consider, questions to ask and showed charts showing the past and the present state of the industry. The message is we need to become more efficient and do more with less and continue to improve how we present business to attract lenders willing to take risks in this economy. There is definitely increasing demand for equipment leasing/financing as the economy slowly recovers, however; the way it will be presented must be improved.
All the sessions continued with the conference theme to "Innovate, Inspire, Grow & Prosper" and were loaded with current, usable information, included information on current technology. The sessions were well prepared with knowledgeable competent speakers and often presented in a very humorous way, including an exceptionally funny skit regarding the negotiation of a portfolio purchase and the underlying document.
This conference presented everyone with plenty of usable tips on how to recharge your batteries, confirmed that we all earn our living connected to a remarkable and necessary industry and that although we've just come through the worst recession in many, many years, we are "Survivors"! We are well positioned to make the most of the coming opportunities as business continues to improve, but in order to do that we need to continue to be better prepared, efficient and more knowledgeable then our competition.

Congratulations to new NEFA Executive Director, Gerry Egan, his entire staff, including Jamie Egan, Kim King and Wendy Scott, and also to Spring Conference Chairperson, Shari Lipski, CLP, NEFA President Chris Enbom, CLP, and all the dedicated NEFA members who agreed to be speakers, and everyone else. You did an amazing job to put on what I felt was not only an exceptional conference, but the best conference I've attended in many years….if not ever! It was truly worth the time and cost. The conference was upbeat from the moment it kicked off. All the sessions were well attended and the speakers and message were well presented. As an added flavor we got to listen and ask questions to the editors of three leading leasing media sources, the Leasing News, Newsline and the Monitor and that alone was well worth the price of admission.
The recurring response from most of the attendees I spoke with is that the association is in competent hands business is returning, applications are up and funding is available for the right deals that fit and are well presented.
The Fall conference will be held September15-17, 2011 in Minneapolis, MN and you are all invited to attend…..and as Gerry Egan said, "Bring a friend!"
Bob Robichaud, CLP
Vice President, Equipment Finance Department
Commerce National Bank
3818 E. Coronado Street, Suite 100
Anaheim, CA 92807
brobichaud@commercenatbank.com
(Tel.) 714-678-5302
(Cell) 714-290-8112



[headlines]
--------------------------------------------------------------

State of the Leasing Industry
by Christopher Menkin, editor/publisher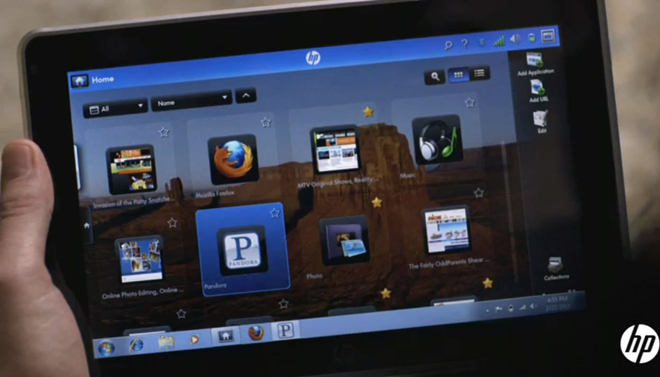 (In preparing for the National Equipment Finance Association "Meet the News Media,"as noted in Bob's excellent report above, I made notes to questions in advance that I thought I would be asked. While this was perhaps embellished "live" in reaction to the audience, here is the basic answer from my notes:)
Depending primarily on your age, you may not be seeing or experiencing the major changes in the industry---- the "Digital Age."
Conferences and meetings such as this may be obsolete. It is too early to tell, but the economic profit to the association and to increasing membership are factors. Without the better attendance, as well as more members contributing, have leasing associations outlived their original intention? Networking has changed.
Have the leasing associations changed with it? It is easy to blame the economy, but I think there is a lot more to it.
It's all part of the State of the Industry. Communication.
Mimeograph, Answering services, pagers----even faxing are out of date.
We are a long way from "fax to fund." Remember that?

Software brought individuals to be equal with large offices--- the ability type contracts--- and now with digital equipment process funding, and now exchange documents, fundings, over the internet with laptops, digital telephones.
Most people under 30 don't have a "land line." Young people text everywhere, even at the dinning room table or out to lunch. Offices now are connected by VOIP with extensions by pushing a button or call "free" or cell phones, or Skype.
Linkedin, Plaxo, Facebook, even Twitter have entered the market place as well as downloads, video, webair.
More importantly what has changed is where people work. This is the state of the industry…I have learned from those who place classified ads and help wanted, or who change emails, as I do all that personally. It is not automated or done by anyone else. More and more do not work out of a home office. They are connected via the internet and VOIP telephone by extension, even Cloud has come into being, started by Sun over 20 years ago. I used to lease the equipment for Sun.
Cloud is necessary today and I am not just saying this is salesmen not working out of a home office. I mean means credit people, collections, customer service, accounting---From all over the United States, mostly from people's homes---Even large leasing companies have their account managers and department heads not on one place anymore.
I called to speak with a CEO and his secretary said she didn't think he was in, but would check, and added, she was working from her "home office."
The face to face communication is not as necessary as it was twenty years ago. 1990. Those in business since the 1980's have seen the most dramatic change. If you have been around since I have in 1971 you can see it. 1994 attended conferences and asked how many had emails. In Los Angeles with 75 at a Regional Conference, four raised their hands. Two were from the same company. You used AOL or if you wanted a company or your own email, $10 a month. UAEL was the first with a web site and to set up "free emails," all donated by Summit National.
The recent trend is toward direct salesmen rather than indirect. Vendors!!! The old CIT and Westinghouse approach with captive contract programs.
Perhaps more important, and this started before the attempt to change FASB rules, as Archie Julian of Exchange Bank story reprinted in Leasing News on Monday.
But perhaps times are changing---financial consultant, commercial equipment finance specialist or Lease Broker.
NEFA doesn't mention leasing. Many leasing companies are into working capital loans, credit card advance, and equipment finance agreements---not leasing. Is then leasing on the way out? Is the term becoming obsolete as digital telephones have replaced pagers (remember them, when you got a telephone call, your pager would tell you to call your answering service.)
I don't think that relationship selling is out, but it is no longer "face-to-face." It is no longer telephone. We will see Amazon and Netflix with their own TV networks and individuals at home with their own direct networks, not having to go through YouTube or Facebook. The internet has not made it less that people don't talk. The internet has made it more personable, more information, overwhelming disclosures, more informatiion, with even more available with the click of a mouse. There is much more to come, and much sooner than your realize.
To sum this up: You will have to bring a lot more value to doing business with your customers than you ever have to before.


[headlines]
--------------------------------------------------------------

Top Stories March 14--March 18
Here are the top ten stories opened by readers:
(1) Lease Police Attention---
http://leasingnews.org/archives/Mar2011/3_14.htm#attention

(2) This Picture is Worth a Trillion $$$$
http://leasingnews.org/archives/Mar2011/3_14.htm#picture

(3) Kauai, Hawaii Tsunami Morning
http://leasingnews.org/archives/Mar2011/3_14.htm#hawaii

(4) Leasing Companies Out of Business
plus No Longer taking Broker/Discounting Business
http://leasingnews.org/archives/Mar2011/3_18.htm#out_buss
(5) Bank Beat---Black Bank Wisconsin Failure Obvious
Oklahoma Bank Failure, Why? Allied Health $78 MM & its bank
http://leasingnews.org/archives/Mar2011/3_14.htm#bank_beat
(6) Leasing Pioneer Milton Rudin Passes Away
http://leasingnews.org/archives/Mar2011/3_16.htm#rudin
(7) Bank of the West Leasing/Finance Managed Services Moves
http://leasingnews.org/archives/Mar2011/3_18.htm#bow
(8) Allied Trustee sues Schwartz BK
http://leasingnews.org/archives/Mar2011/3_16.htm#allied_trustee
(Tie) (9) Reaction to Leasing News New Masthead and Features
http://leasingnews.org/archives/Mar2011/3_18.htm#reaction
(Tie) (9) Warren Capital's Large Ad
http://leasingnews.org/archives/Mar2011/3_16.htm#warren
(10) Reliant National Finance Closed
http://leasingnews.org/archives/Mar2011/3_18.htm#reliant
[headlines]
--------------------------------------------------------------
[headlines]
--------------------------------------------------------------
[headlines]
--------------------------------------------------------------

[headlines]
----------------------------------------------------------------
This Day in American History
-------------------------------------------------------------

SuDoku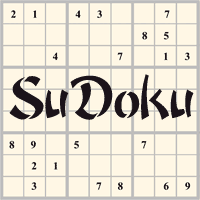 The object is to insert the numbers in the boxes to satisfy only one condition: each row, column and 3x3 box must contain the digits 1 through 9 exactly once. What could be simpler?
http://leasingnews.org/Soduku/soduko-main.htm
--------------------------------------------------------------

Daily Puzzle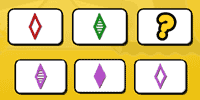 How to play:
http://www.setgame.com/set/puzzle_frame.htm
Refresh for current date:
http://www.setgame.com/set/puzzle_frame.htm
--------------------------------------------------------------


http://www.gasbuddy.com/
http://www.gasbuddy.com/GB_Map_Gas_Prices.aspx
http://www.gasbuddy.com/GB_Mobile_Instructions.aspx
--------------------------------------------------------------

Weather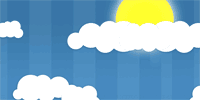 See USA map, click to specific area, no commercials
--------------------------------------------------------------

Traffic Live---
Real Time Traffic Information
You can save up to 20 different routes and check them out with one click,
or type in a new route to learn the traffic live
--------------------------------