Marketing Genius
Riverside, California
Create, Design, Coordinate convention/trade shows marketing calls, remarketing assets/website
Send resume: Dreynolds@a-zresources.com
www.a-zresources.com
A-Z Resources captive affiliate to a major business distributor founded in 1975, join our staff, generating over $120 million in combined sales.
"More about this company is printed in the edition. The founder is Dave Reynolds who I have known since his early days at Tyler Leasing then later at Felco Commercial, as well as other companies. He certainly has come a long way in his 38 years in the business and has quite a successful company today. This is a great opportunity for the right person."

Kit Menkin, Editor
Wednesday, March 23, 2011
Share Leasing News

Today's Equipment Leasing Headlines

Bulletin Board Complaint--Up-date
Business Leasing Northwest, Seattle, Washington
Classified Ads---Operations
Despite Marketplace Losses, Pawnee Year-End $12.4MM Profit
Asset Management Associates joins "Site Inspection List"
Letters? We get eMail
Classified Ads---Help Wanted
2011 Full Year Leasing Conference Up-Date
Sending a Press Release
Placard---A Survival Kit for Every Day Life
Today, Wednesday --Lunch New Brunswick, NJ
Spotting the Signs of a Troubled Company
By Barry J. Elms
IRS Tackles Return
Fort Collins, Colorado Adopt-a-Dog
News Briefs---
Exclusive: Business borrowing up in February: ELFA
(Leasing News will give you the facts, not PR. on Friday)
Wells Fargo cuts 68 call center jobs
Geithner: Financing tough for small firms
BlackBerry PlayBook starts at $499, same as iPad 2
In Florida: A tale of two housing markets
Google plan to digitize books dealt blow by judge
Pinetop Perkins Passes Away at 97 (have all his records)
Broker/Funder/Industry Lists | Features (collection)
Top Ten Stories Chosen by Readers | Top Stories last six months

Sports Briefs---
California Nuts Brief---
"Gimme that Wine"
This Day in American History
SuDoku
Daily Puzzle
GasBuddy
Weather, USA or specific area
Traffic Live----

######## surrounding the article denotes it is a "press release" and was not written by Leasing News nor information verified, but from the source noted. When an article is signed by the writer, it is considered a "by line." It reflects the opinion and research of the writer. It is considered "bias" as it is the writer's viewpoint.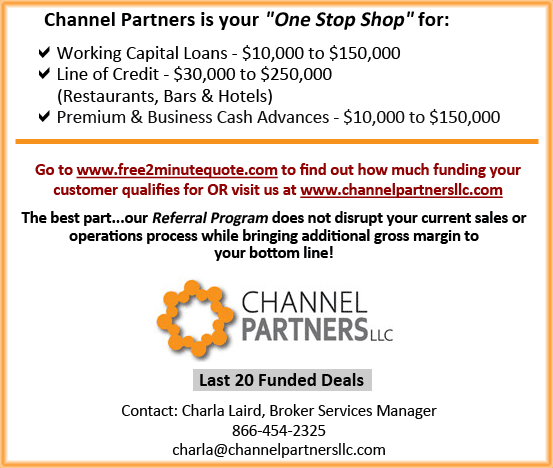 ---
See Ad above about A-Z Resources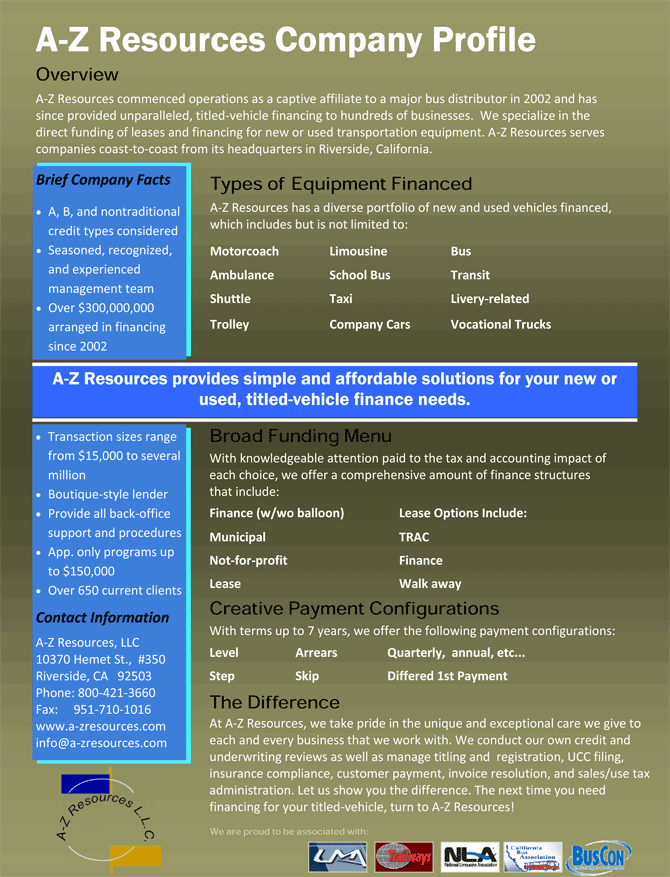 [headlines]
--------------------------------------------------------------

[headlines]
--------------------------------------------------------------

[headlines]
--------------------------------------------------------------

[headlines]
--------------------------------------------------------------
[headlines]
--------------------------------------------------------------

Sending a Press Release


(When I attend the National Equipment Leasing Association conference in Scottsdale "Meet the News Media, " I prepared responses to questions I thought I would be asked. Here is one that was asked. Kit Menkin)
Press Release

Always send in Microsoft "Word"... attach logo and photo's in jpeg or gif (never PDF or Zip they are a pain in the butt, and don't care if there is a logo or other information. Often they are difficult to "copy and paste" and also lose their resolution for internet purposes. Send separately if you want them to be used with the press release.
Send the evening before the day you want posted. When I was at both KGO-TV News and ABC-TV News, we got many "Please hold until" Gave us time to schedule a news crewand plan the news show. Same whether print, radio, or internet.
Monday--the best day, as business news is slow over the week, so send Sunday evening. Will get the best play and in the most media, especially print. Have them "Hold for Monday."
Now that this has been said, you never know when a "slow news day" will occur, and that is the best day to get your release published, whether on the internet or elsewhere. And send to everyone, from your local paper, business journal, and major papers plus the various free public relations services (Google will give you a list.) Send to everyone as you never know who will utilize it as it fits another story that is running or is of interest to the editor he makes the decision. You also might hit a slow news day.
Kit Menkin, Leasing News Editor
[headlines]
--------------------------------------------------------------

[headlines]
--------------------------------------------------------------

March 30, Wednesday --Lunch New Brunswick, NJ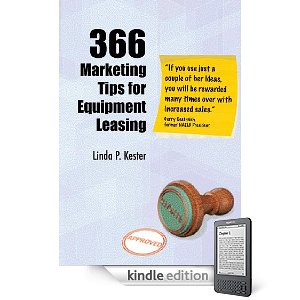 Linda Kester, author of "366 Marketing Tips for Equipment Leasing",
is the guest speaker.
The subject "Using content marketing, social media, and lead nurturing."
Noon to 3:00pm
The Frog and The Peach Restaurant
29 Dennis Street at Hiram Square
New Brunswick, N.J. 08901
(732) 846-3216
www.frogandpeach.com

If you are near New Brunswick, you won't want to miss this presentation.
Further Information:
Steve Geller, CLP
sgeller@leasingsolutionsllc.com
(845)362-6101

"366 Marketing Tips for Equipment Leasing" by Linda Kester Kindle edition at Amazon for $9.95 or $29.95 paperback
[headlines]
--------------------------------------------------------------

Spotting the Signs of a Troubled Company
By Barry J. Elms



(reprinted from CreditToday.net with permission)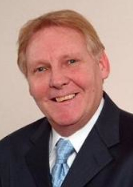 Barry Elms, President, Strategic Negotiations International
There is a saying that if you owe the bank $5,000, you have a problem. But if you owe the bank $5 million, they have a problem.
I guess, based on that principle, right now everybody has a problem, because the banks are not lending money and credit is tight. Many of your customers may be suffering financial difficulties because of the credit crunch and the lingering recession, causing them to become past due and even, in some cases, file for bankruptcy, creating a vicious circle of debt that delays the recovery of our struggling economy.
Now, I don't want to sound like an agent of doom and misery, because some businesses are already beginning to recover from the recession, and even Ford Motor Company, despite the woes of the auto industry, has begun posting profits. But despite the positive signs of some industries here is a sobering statistic: nearly 60,000 companies filed for bankruptcy in 2009 and 2010, an increase of more than 40 percent over 2008. Put another way, that means that one company fails every 2 minutes of the working day! They may not be your customers, but they could be your customers' customers, which ultimately will affect your cash flow.
To compound the problem there is no easy categorization of companies that fail. All industries are involved and companies of all ages from new start ups to long-standing businesses are failing in equal numbers. With that across-the-board statistic, there is no easy way to determine which of your customers will survive and which will fail, but there are ways to spot the signs of a company in trouble before they file for bankruptcy, and by doing so, you will not be left with a bad debt when they fail, which directly impacts your bottom line.
Three Levels to Observe
In my experience, any company in financial difficulty will demonstrate behavior patterns that can be observed by credit professionals on three different levels. They are:

1) How they treat you
2) How they treat other companies
3) How they treat themselves

By gathering data on all three levels of activity you can spot the signs of a company in trouble before it is too late and take remedial action to avoid getting caught with a bad debt some months in the future.
What you need to do is create a checklist of red flags in each of the three categories, so that if you have any reason to be concerned about the financial ability of any customer you can then run them through the check list to see how many of the red flags they have.
Level One: How They Treat You
Under the heading of "How they treat you" there are several red flags that should cause you concern. Here are a few typical characteristics of a troubled company that you could identify with a quick review of their account:
Not returning calls
Change in buying habits with you

Short payments

Deteriorating payment trends

Surly attitude of employees

Increased excuses
You will notice that I did not include NSF checks or mail returned on my list, because if that is happening it may already be too late, and our goal is to get ahead of the problem not behind it.
Level Two: How They Treat Other Companies
However, it is not sufficient to simply analyze how they treat us. To get a full picture we need to take into account "How they treat other companies." This second checklist would possibly include the following items that can be found in a credit report:
Increased credit inquiries

Reduced credit rating

Accounts out for collection

Recent liens

Poor financial ratios
Level Three: How They Treat Themselves
If your customer gets checks on any of the items on your second checklist you will need to move to the third area of analysis: "How they treat themselves". Here are a number of patterns that would give me pause in this category:
If you run your customer through these three check lists and they display several of the symptoms mentioned, then the chances are they are only a heartbeat away from going out of business, and action should be taken on your part to protect your own company's interest. In the most dramatic circumstances that may include suspending product or service. At very least, it should mean keeping a close eye on the customer from that point on and not allowing the situation to get any worse. As the saying goes," an ounce of prevention is worth a pound of cure."
One final disclaimer here. My list is meant to be an example of possible signs of a company in trouble and is not to be considered a definitive list. To be sure that your analysis is accurate you should consider the specific aspects of your industry and your customer base and create a checklist in each of the three categories that best reflects your business.
I hope I have given you food for thought, and perhaps in some small way helped you preserve that most precious of commodities, your company's profits.
Barry J. Elms is president of Strategic Negotiations International. Mr. Elms is a frequent speaker at NACM events nationwide. A full list of his seminars can be found on his web site at: www.barryelmsseminars.com.
He can be reached at 617-899-7746 or barryelms@comcast.net.
To Subscribe to Credit Today:
https://www.credittoday.net/public/5.cfm
(This ad is a "trade" for the writing of this column. Opinions
contained in the column are those of Mr. Terry Winders, CLP)
[headlines]
--------------------------------------------------------------
[headlines]
--------------------------------------------------------------

[headlines]
----------------------------------------------------------------
This Day in American History
-------------------------------------------------------------

SuDoku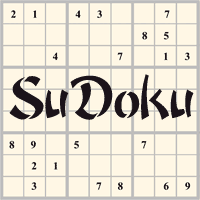 The object is to insert the numbers in the boxes to satisfy only one condition: each row, column and 3x3 box must contain the digits 1 through 9 exactly once. What could be simpler?
http://leasingnews.org/Soduku/soduko-main.htm
--------------------------------------------------------------

Daily Puzzle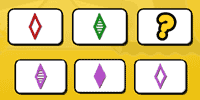 How to play:
http://www.setgame.com/set/puzzle_frame.htm
Refresh for current date:
http://www.setgame.com/set/puzzle_frame.htm
--------------------------------------------------------------


http://www.gasbuddy.com/
http://www.gasbuddy.com/GB_Map_Gas_Prices.aspx
http://www.gasbuddy.com/GB_Mobile_Instructions.aspx
--------------------------------------------------------------

Weather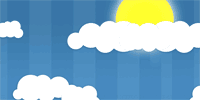 See USA map, click to specific area, no commercials
--------------------------------------------------------------

Traffic Live---
Real Time Traffic Information
You can save up to 20 different routes and check them out with one click,
or type in a new route to learn the traffic live
--------------------------------