Happy NEFA Conference Attendees
Bob Teichman, CLP
Teichman Financial Training
botei@aol.com
Over this past weekend, almost 200 leasing professionals attended the National Equipment Finance Association (NEFA) Summit meeting at the aging Hilton San Diego Resort & Spa in San Diego, California. The meeting was lively, with almost 50 people enjoying their first NEFA conference and 17 new members in attendance. Given its Southern California location and the large contingent of leasing professionals in the area, it was no surprise that almost 50% of the attendees were from the West Coast. There were also more Canadians than usual, due to NEFA' s president, Hugh Swandel of Winnipeg, Canada. He certainly has made a difference, perhaps one of the reasons why the conference was so well attended, as well as told to me by many of those in San Diego, business is getting better---much better.
The leasing industry has grayed in the past few year, so it was a pleasure to see many new faces in addition to the many gray (and bald) heads. At the Welcome Reception on Thursday evening, intense discussions between new and old friends accompanied the light hors d'oeuvres, and it appeared that business is, at long last, starting to pick up. There was a sense, at the meeting, that there is finally a shift in attitude, from the gloom prevalent during the past few years, to some real optimism.
In addition, there was a general feeling that money to fund leases was finally becoming available, mostly from non-bank sources. There were even rumors, not heard for some time that some funders have returned to some of the aggressive practices of the pre-meltdown days.
Educational sessions at the conference were well-attended, with some enjoying standing room only. The sessions were divided into two "tracks" with one for experienced lessors and the other for new and established brokers who wanted to move their companies to the next level. In addition, NEFA hosted an all-day Certified Leasing Professional Review Course.
Luncheon speakers on Friday and Saturday were entertaining and well-received. Friday's speaker was Michael Stead, chief economist for the Bank of the West. His talk was informative, entertaining and insightful. He had the attention of 100% of the audience, some of whom even let their lunches go cold rather than missing any of his talk.
Saturday's speaker was Mike Robbins, whose message that people respond well to appreciation, was appreciated by the audience.
In between the educational sessions, attendees visited and met with the many exhibitors, which included both funders and service providers. Exhibitors who were interviewed seemed pleased with the level of traffic at their booths.
The Summit conference also gave NEFA members a chance to congratulate CLP Foundation Executive Director, Cindy Spurdle, on her upcoming retirement. At the opening reception of the Summit, John Rosenlund, of Portfolio Financial Services Company, NEFA Vice President, and CLP Foundation Treasurer, presented Cindy Spurdle with a crystal plaque, on behalf of the NEFA membership, for all her support of NEFA.
All in all, everyone was happy. It seems business is getting better and deals are getting funded.
Bob Teichman, CLP
Teichman Financial Training
3030 Bridgeway, Suite 213
Sausalito, CA 94965
Tel: 415 331-6445
Fax: 415 331-6451|
e-mail: BoTei@aol.com
[headlines]
--------------------------------------------------------------

Classified Ads---Sales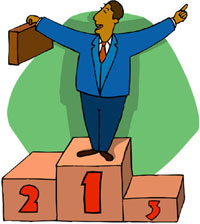 (These ads are "free" to those seeking employment or looking
to improve their position)
California
Aggressive, competitive self-starter with vendor/direct equipment
leasing and asset-based lending experience. Success in business banking sales and financial planning.
Email: dsp559@hotmail.com | Resume


Garfield, NJ
15 years experience small to large ticket sales exp. All types of equipment industries. Vendor & direct. Self motivated. Work with leasing company or broker.
Tony Lio tonylio@optonline.net
Montgomery, AL
Individual with 10 years advertising sales exp. & 7 years insurance sales exp. Wants independent contractor situation in Alabama.
Work with leasing company or broker.

334-590-5133


E-mail: billmcneal2003@yahoo.com
Orange County, CA
20+ yrs. leasing sales/sales mgmt
Established remote office w/Lessee/Vendor following
Request Salary + commission or partnership w/direct funding source.
shermbp@gmail.com
Pittsburgh , PA
Aggressive self starter looking for leasing position w/10 plus yrs sales exp., plus banking experience

814-227-4592


mwiser500@hotmail.com
San Francisco Bay Area:
15 year Vendor Program Agreement HUNTER. Currently employed at major IT manufacturer captive supporting direct and channel sales. Must have base, commission and benefit package.
E-mail: VdrPgmBizDev@aol.com
Texas/Oklahoma
15 year lease vet looking for plact to take business.great references. all major equipment types. open to compensation. please contact if interested.
E-mail: bankingdallas@yahoo.com
Free Posting for those seeking employment in Leasing:
http://www.leasingnews.org/Classified/Jwanted/Jwanted-post.htm
All "free" categories "job wanted" ads:http://www.leasingnews.org/Classified/Jwanted/Jwanted.htm
[headlines]
--------------------------------------------------------------

Confirmed Top Sales Team has Left
Capital One Equipment Financing

According to several very reliable sources, it has been confirmed that the top sales team has left Capital One Equipment Finance to go as a group in starting a new leasing company with funding from Signature Bank.

One of the insiders told Leasing News, "Thanks for keeping my name out of any report you issue…..I'm guessing there will be litigation by Capital One and I don't want to be involved!"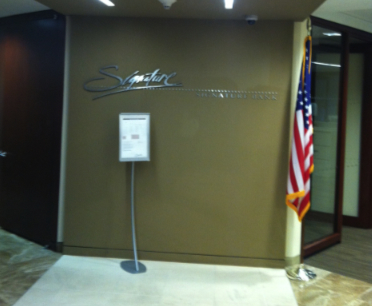 For the new entity, it certainly is good news for the independent market place as a new funding source will emerge. Definitely a unique opportunity as the winner is Signature Bank with locations in Brooklyn, Bronx, Long Island, Staten Island with the nine Private Client Group Offices in Manhattan. A press release is forthcoming.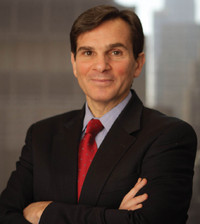 President and CEO Joseph DePaolo
"We're a professional services firm that does banking," said Joseph J. DePaolo, president and CEO.
" 'Its 25 locations are not branches, but private banking offices. Most are on upper floors, not street level. Its bankers are "group directors.' Customers are clients. And it does no advertising.

Signature Bank-Private Client Group Office
Long Island, New York
"' If you ask, no one ever changes a bank because of an ad,' DePaolo said. 'We believe it's the relationship people have with the banker that causes them to change, not the institution.' And that relationship is the crux of Signature's remarkable 10-year success that has taken it from an initial $43 million investment to $13.9 billion in assets, ranking it among the top 1 percent of all commercial banks in the U.S., according to the FDIC.
"'Everyone talks about relationship banking,' DePaolo said. 'What sets us apart is that we actually do it, not talk about it.'
"'If there's anything banks may have learned from the credit crisis it's that relationship banking matters.' "
(1)
FDIC December 31, 2011 filing shows 720 full-time employees, bank equity $1.4 billion, net income of $149.5 million, noncurrent loans and leases $52.5 million, with net charge offs of $33.1 million ($25.3 commercial and industrial loans, $4.2 nonfarm nonresidential loans, $1.4 loans to individuals,$1.0 "other loans" with $616,000 construction and land development, $349,000 1-4 family residential properties).
Tier 1 risk-based capital ratio a very healthy 17.08%.
(1) http://leasingnews.org/PDF/SignatureBank.pdf
[headlines]
--------------------------------------------------------------