Motivated sales pro for expanding healthcare marketplace. Prior healthcare exper. a plus. Competitive comp plan & benefits.
Contact: jverbeerst@variantleasing.com
Variant Leasing is a rapidly growing nationwide independent lessor located in south Orange County, CA, specializing in the healthcare & commercial marketplace.
Tuesday, May 10 ,2005
Headlines---
Correction: NorVergence Bankruptcy
Classified Ads---Sales
Archives May 10, 2000---Phil Lieber
Nassau Asset Reports Repro's/Liquidations up
Leasing Association Spring Conferences
Classified Ads---Help Wanted
"Lessors About...The Aircraft Leasing Market"
Bill G. Fite Leaves Orix for Key Nat.Sales Mgr.
Resource America Earnings Up $19.9 Million
Oki Data Americas/Partners Equity Alliance
Fitch chops up ABS regulatory developments
News Brief---
"Gimme that Wine"
Top History Event Today
This Day in American History
Baseball Poem—Robert Gibb
######## surrounding the article denotes it is a "press release"
----------------------------------------------------------------

Correction: NorVergence Bankruptcy
This was brought to my attention by Mattisyahu Teichman:
"whether to go after the lessees of Preferred ( Capital) is the receiver, NOT the creditors of Preferred."
Second Correction: The latest docket information was correct, but evidently the bankruptcy judge is not going to make a report, and there most likely will not will be another meeting of all creditors.
This is from a well respected attorney named to represent a leasing company in the bankruptcy hearing in New Jersey, who would like his name with held.
"The case is now in chapter 7. The first meeting of creditors was held a while ago. Subsequent meetings of all creditors are highly unusual, if not unheard of. Bankruptcy judges do not file reports. Basically, you can review all of the case developments by reviewing the docket in the case.
"Good luck with your research."
----------------------------------------------------------------

Sales
Sales: Bakersfield, CA.
I have an extensive sales and management background in equipment leasing. My work history exhibits my major strength in small ticket equipment leasing. Email: pangress@msn.com

Sales: Boston, MA.
Middle market originator, construction/Trucks / Trailers w/ 8 years in territory, looking for company / bank with competitive products
Email: mrichlease@comcast.net
Sales: Boston, MA.
Vendor Program Specialist. Relationship seller with major end users in Northeast as well. Top references
email: gymqunhrh1@aol.com



Sales: Cedar Rapids, IA.
Formally trained in Credit, Collections, & Sales with regional bank. Seeking sales or sales management.
Over ten years

in SM, vendor and end user.
Email: mjrprime@yahoo.com
Sales: Central, NC.
7 yrs.equip leasing &finance; specialist in heavy construction equip for 2-top-5-specialty finance/lease companies, NC &VA territories. $10-15MM annual funding. Downsized in 2002, now independent broker with varied customer base. Email: sunriseleasing@aol.com
Sales: Chicago, IL. 12+ yrs multinational/national sales & business development. Seeking role with captive lessor or global leasing company. Will relo right opportunity. Experience structuring complex transactions.
Email: leasingismylife@yahoo.com
Sales: Denver CO.
Experienced Equipment Leasing Broker looking for a in house leasing company. Can bring a book of business with me or develop new territory where needed.
Email: Steven@eagle2.net
Sales: Detroit Mi
5 yrs sales experience in IT small ticket leasing/Greenbelt Certified with Fortune 100 company/strong communication and negotiation skills/book of business available. scottpoko@comcast.net
Sales: East Central Florida
20+ years experience in all areas of leasing; sales, credit, operations, syndication. Currently independent seeking position with direct middle market lender in regional capacity
email: southernleasing@bellsouth.net
Sales: Fresno CA.
Account Exec/Manager. 7+ years Leasing Sales: underwriting/contract, complex transactions, hi-tech, government, direct & vendor leasing. Captive & syndicator environments. Expert deal closer. Will send resume.
Email: dsp559@pacbell.net
Resume

Sales: Grand Rapids, MI.
17 years sales/ sales management in Britain specializing in operating leasing/ Asset Management within middle ticket market. Credit/

documentation skills. Previous sales experience in Michigan.
email: pauldear1@comcast.net
Resume
Sales: Greensboro, N.C. Seeking direct & broker sales w/major finance companies in NC or southeast market. Small to mid-ticket range. Stable &family oriented. Will have series 6,63,65 license shortly.
Email: kc1492@aol.com
Sales: Kansas City, MO.
15+ years in finance/leasing industry, extensive knowledge in sales and management. Specializing in construction,
transportation and machine tool industries. Will re-locate for right opportunity.
Email: Financerep@aol.com
Sales: Kansas City, MO.
20 years Senior Sales/Management experience in small ticket/government leasing. Program Management experience, managing 12
Reps. Credit Auth to $50K. Success in soliciting and maintaining accounts.
Email: dhundley1@kc.rr.com
Sales: Los Angeles, CA.
12+years Leasing sales, underwriting/contract exper. including hi-tech, govt, direct & vendor leasing. Seeking role w/institution or captive. Exper. w/ complex transactions, including securities. Possible relocation.
Email: rahlease04@hotmail.com
Sales: Los Angeles CA.
5 years experience structuring off-balance sheet finance solutions on computer and medical equipment. Perform detailed competitive analysis and market research. I uncover leads and sell.
email: barretthawk@hotmail.com
Sales: Louisville, KY
27 years veteran of the construction, machine tool, manufacturing and transportation market. Located in Louisville , KY willing to transfer for the right company. Looking for full time employment with base and benefits.
Email: jim_jrd@msn.com
Resume | Cover letter
Sales: Mission Viejo, CA
Account Sales Executive with 10 years of leasing experience looking for company to bring existing customer base.
Email: makelly21@hotmail.com
Sales: Montgomery, AL.
Individual with 10 years advertising sales exp. & 7 years insurance sales exp. Wants independent contractor situation in Alabama.
Work with leasing company or broker.334-281-5200 E-mail: billmcneal2003@yahoo.com
Sales: Nashua, NH.
10+ years sales experience small & mid-ticket hi-tech & telecom in a captive and vendor environment. Seeking new sales opportunity in New England.
E-mail: RPepa@aol.com
Sales: Orange County, CA.
Skilled deal-closer at above-average rates. Entrepreneurial. Accomplished lease-structurer specializing in transportation. Exp. in direct/captive & syndicator environments servicing vendors, brokers, & end-users.
Email: originator@sbcglobal.net
Sales: Philadelphia , PA Seeking an open opportunity to advance in the automotive, commercial leasing & finance industry.........
Email: alexe362002@yahoo.com
Sales: Portland, OR.
"Exp. In direct sales and sales mgmt.
I love Portland, but decent here jobs are few. Willing to be re-located, would like to work for you. Email: pthygeson@netscape.net "
Sales: Prairie Village, KS Have substantial deal flow and database of broker referral sources. Generated and closed over $22M LY. Seeking exclusive relationship w/direct founder. Email: fiergl@aol.com
Sales: San Bernardino, CA.
Account executive w/4 years exp. in small ticket &lower end middle market lease transactions, Outstanding ACT database compiled of over 500 vendors. Seeking a career driven position w/a reputable lessor
Email: moneytoloan@hotmail.com
Sales: San Francisco Bay Area, CA
10+ yrs in middle market leasing. Seek direct lessor only. Transaction size from $500M to $10.0MM. Client base: printing, food, retail, manufacturing.
Email: edm173@sbcglobal.net
Sales: SF Bay Area, CA.
15+ yrs--mid mkt. $500M to $10.0MM. Seeking role w/ captive or global leasing firm. large book to bring with me! Debt, tax, 1st amendment, etc.
Email: lac4002@yahoo.com
Sales: San Francisco, CA.
Business Development "Hunter" with 20 years experience, 5 ½ in development of CONTRACTUALLY BASED VENDOR PROGRAMS primarily in high tech. Can bring rolodex, not programs.
E-mail: BizDev7@aol.com

Sales: Seattle / Tacoma, WA.Award-winning commercial equipment leasing pro. Canadian-American knowledge. This pro can sell like few others and is a relationship-builder. Grab me before I sell against you.
Email: greenawayslove@aol.com

Sales: Southern California
Equipment Financing Professional with strong background in Sales, Management, Marketing & Operations. Will consider relocation for Senior Sales or Management position offering dynamic growth opportunity.
Email: natsif@hotmail.com
Sales: South Central U.S.
TX, OK, KS & AR Territory.
Equipment finance and leasing professional, 20 years experience. Top producer in middle to upper middle markets. Extensive customer base.
Email: usleasingrep@yahoo.com
----------------------------------------------------------------

Archives May 10, 2000--- Phil Lieber
"I attended the recent UAEL conference and wanted you to know that I felt you were right on when you made the comment about the customer is your concern and the vendor is your customer, but is not as important as the "real" customer of you signs the lease and makes your monthly payments. Our industry is transaction oriented and the ones to prosper in the future are the ones who are customer oriented and use the internet to add value to those customers and vendors. In a transaction oriented world I do not want to compete with the .com's of the leasing industry.
"I was a branch manager for a Burroughs distributor in the 80's and then started a software company called LeaseTeam, Inc. with Randy Haug and developed a product called LeasePlus. I wanted a change and sold my stock in LeaseTeam and started P&L Capital in 1996 with no customers, no vendors, no lines. We have been customer oriented since day 1. We qualify a customer and take the time to understand the needs of the customer and structure a finance solution. We work with VARS on a national basis and direct customers on a local basis. I feel it is basic sales, to QUALIFY and QUALIFY again our customers needs. I fired a sales rep that I hired from a so called veteran leasing company when they consistently could not even tell me the type of business the customer was in. Said that was the vendors job. It is your job.
In a short 4 years, although a war, we have grown to 12 people and continue to grow. We know our customers and they know us.
"I tell all my new employees. WE ARE NOT IN THE LEASING BUSINESS. IF ALL WE ARE IS A LESSOR WE WILL FAIL. WE HELP COMPANIES REACH THEIR GOALS!
"Again, I simply wanted to let you know I agreed with many of your comments."
Phil Lieber
P&L Capital Corp.
402-330-9580
Mr. Lieber is still in business, with twenty strong, and the formation of another company that installs computers. He says his goal is the same, to list to his customers, to add more value, and it has not only enabled him to survive, but to continue to grow.
A recent picture of Phil Lieber
"In the Spring of 2000 I attended the UAEL conference and as you know the buzz was processing transactions on the internet. I dropped you a note and in 2000 I said:
I tell all my new employees. WE ARE NOT IN THE LEASING BUSINESS. IF ALL WE ARE IS A LESSOR WE WILL FAIL. WE HELP COMPANIES REACH THEIR GOALS! "
"You called to see if we were still in business? As follow up we have never wavered from our business model to listen to our customer and add value to the organization. As the industry continues to mature in our efforts to continue to add value we started another company called P&L Technology, LLC. which provides procurement, installation, on-line back ups, and 24X7 monitoring through our state of the art NOC all for a monthly subscription fee.
"Leasing is just a part of the transaction. We can now add value on the front end through Technology, financing through P&L Capital, and disposal through 2nd-byte.com. P&L has grown to over 20 employees, revenue continues to grow at a record pace, and we just moved our corporate office to a 22,000 sq.ft. building that I purchased with my good friends Russ Hallberg and Randy Haug of LeaseTeam. Yes, we are still in business and still having fun! PL"
-----------------------------------------------------------------

Nassau Asset Reports Repro's/Liquidations up
First Major Increase since 2002
Edward Castagna, senior vice-president, of Nassau Asset Management (NAM) in Westbury, New York states, "trucks, construction equipment, medical devices and personal computers stand out."
The NAM NasTrac Quarterly Index (NQI) detected a sizeable increase in equipment repossessions and liquidations during first quarter (Q1) 2005 compared with the same period in 2004.
The graph indicates the equipment segments that show increased activity in Q1 included trucks (up 45%), medical devices (up 258%), and personal computers (up 79%). Repossessions of construction equipment rose moderately (up 13%). Machine tool activity slowed, posting 44% fewer repossession and liquidation assignments.
"It jumped up in all segments, "Castagna said. "Noted are the top five. Actually, the volume increased since December-January."
He noted that his company's improved web site work flow management has brought more business from pre-delinquencies, or end of leases, to collection, post-delinquencies and then actual deficiencies.
"It is too early to call this a trend," he said, " but this first quarter is the the first in three years that shows repossession and liquidation activity increased for most equipment sectors.We are monitoring the situation to see if our internal statistics reflect deeper economic issues."
Casstagna notes "...conditions that may have driven repossessions during Q1 include rising fuel and insurance costs for trucks and, more broadly, a general slowdown in U.S. economic growth as measured by big-ticket factory orders, consumer spending, wages, and debt. Interestingly, an increase in Nassau's volume may be a product of greater lending activity by clients in the equipment finance industry, which means there are more leases and loans in the marketplace in 2005 that may be subject to default."
In addition to the five equipment sectors included in the public NQI for Q1 2005, Castagna also appears alarmed at the major jump in repossessions and liquidations involving printing presses.
NQI reports on trends in active asset classes. It reflects Nassau's internal repossession and orderly liquidation activity in a given quarter compared to the same quarter the previous year. Readers should keep in mind that results must be viewed over several quarters to establish trends. Companies can contract with Nassau to dig deeper into the numbers, helping mitigate risk in portfolios and/or provide useful economic indicators.
Castagna did note that part of the increase could be an improvement in his company's improved web site abilities as his customers are using their "end to end service" more often; however, he again notes that all categories are up.
He also observed they are getting more requests for evaluating used equipment at the front end of leases since they have built up their database of values since 1998.
Further information may be available by contacting Ed Castagna at:
1-800.4.NASSAU, ext. 301
ecast@nasset.com, cc: carla@crosslink.net
----------------------------------------------------------------

Leasing Association Conferences—Spring
May 12-15,2005
Hyatt Regency Union Station
St. Louis, Missouri

Claude Elmore—Conference Chairman
Netbank Business Finance
Conference information:
http://www.naelb.org/associations/2004/files/
NAELB05%20Reg%20Brochure%20FINAL.pdf
Registration Form:
http://www.naelb.org/displayconvregister.cfm?convnbr=1588
--------------------------------------------------------
National Vehicle Leasing Association
Annual Conference & Exposition
May 18th - 21st, 2005
Orlando, Florida
Regional meetings are generally open to non-members.
Conferences are open to all.
Details:
http://www.nvla.org/docs/ace2005.pdf
Reservation:
http://www.nvla.org/docs/sponsorshipreservation05.pdf
Current Registrants:
http://www.nvla.org/content.php?PageID=21&NavID=17
----------------------------------------------------------------

Classified Ads---Help Wanted
Asset Management

Asset Management: Long Island City, NY
seeking an experienced off lease and repossession manager. Successful candidates should have prior experience. Email resume to ekaye@advantagefunding.us or fax to 718 392 5427.
About the Company: Advantage Funding is a leading commercial and consumer vehicle and equipment financing and leasing company, Long Island City, NY.
Equipment Leasing Marketing Specialist
Equipment Leasing Marketing Specialist,
Walnut Creek, CA. College Degree plus
equipment leasing experience required.
For a full job description: click here.
Email resume to sgreen@bankofthewest.com
At Bank of the West, we take pride in what we do. From contributing to nonprofits and volunteering in our communities to making a point to get to know our customers by name, we aim to stand apart. While many things have changed over our bank's long history, one thing has remained the same: commitment to our customers and our community.
Sales / Sales Representative

Motivated sales pro for expanding healthcare marketplace. Prior healthcare exper. a plus. Competitive comp plan & benefits.
Contact: jverbeerst@variantleasing.com
Variant Leasing is a rapidly growing nationwide independent lessor located in south Orange County, CA, specializing in the healthcare & commercial marketplace.

Sales: seeking energetic, exper; sales prof/ work Newport Beach CA & Deerfield IL Vendor Services Division offices/middle to large ticket resellers/orig. equip. mfg. Requirement/Apply click here
About the Company : CG Commercial Funding is a rapidly growing industry leader in middle/large ticket lease finance.
----------------------------------------------------------------
"What Lessors Are Saying About...The Aircraft Leasing Market"
ELTnews (Equipment Leasing Association)
In the ongoing effort to provide updates on the numerous leasing markets our members represent, ELT E-News decided to look at aircraft leasing. ELT E-News spoke to lessors in both the corporate and commercial jet markets. We found that aircraft leasing varies dramatically depending on aircraft equipment type.
For Thomas Cullen, Executive Vice President & CFO, Textron Financial Corporation, whose firm deals in mid to light business jets, he's seeing volume pick up, which he says it does consistently when corporate profits improve.
He said, "Business jet demand lags about a year and a half following periods of both corporate profit improvements and downswings. Right now we're seeing new acquisitions as well as trading up as people are feeling better about their businesses." Cullen also noted used aircraft values firming up and a shrunken used equipment inventory with perhaps only 12 to 14 percent of the active aircraft fleet available for sale in the used market. He concluded, "Overall business is good, with growing demand worldwide for business jets."
Rob Davis, Vice President, CG Commercial Funding, agreed that the state of corporate aircraft leasing is encouraging with CG seeing increased opportunities in the corporate aircraft market. Citing the role institutional lenders are playing, Davis said, "We are experiencing the benefit of an across-the-board modest loosening of credit standards. A rising tide lifts all boats and apparently that includes aircraft."
Joseph Ozimek, Managing Director of Asset Management, Boeing Capital Corporation, provided perspective on commercial aircraft markets. He said that Boeing is a global business and they are seeing different performance depending on which part of the world one looks at. Asia is a robust market, Europe is performing well, South America is experiencing huge growth, while the domestic airline market has been flat acquiring equipment.
Regarding the health of commercial aircraft leasing, Ozimek said, "We've gone from planes parked on the ground to having nothing for lease. The demand for equipment has quite dramatically increased as have lease rates." He added that lease rates for some models have doubled and most planes are pre-placed when they come off lease.
Ozimek cited the extreme pressures of fuel prices on the carriers as a critical factor preventing airlines from acquiring new equipment. "Right now they are focused on maintaining rather than expanding their fleets," he said. "The airlines will have to be profitable before they add equipment."
Vincent Kolber, President of Residco, offered his insights into the commercial aircraft leasing market, which he said is greatly affected by the legacy carriers, such as USAirways and Delta. Citing some positive aircraft industry indicators, Kolber said that passenger demand is up and very robust domestically and globally, parked aircraft is declining, and rents have recovered 25 percent or more over the last two years on narrow bodies.
On the down side, fuel costs have risen more dramatically than expected, from $30 per barrel to $50 per barrel. Kolber said, "The legacy fleets are continuing to spill red ink over the significant increases in fuel prices."
Kolber said that the continued potential for bankruptcy or liquidation among legacy carriers negatively impacts aircraft leasing. "Rents will be under pressure in the likely event of further restructuring among the legacies," he said. "When rents are so affected, equipment values decline and that impacts aircraft financing." Kolber added that a most prominent lessor has gone out of its way to support struggling legacy carriers. He questions whether such clout is only prolonging the inevitable liquidation or bankruptcy of some airlines. He said that lessors are looking for signs of the legacies getting pricing power in what is currently an extremely competitive market where consumers have been the only winners.
"Did you know...."
In 2004 the greatest proportion of failed leases were found in Transportation/public Utilities group, service group and manufacturing. The failure percentage for transportation was more than double that of in the financial or mining groups. This significantly greater failure rate in a certain industry supports the idea the industry-level risk factors are relevant to internally developed risk management models.
Did you know that the original contract term has direct relationship to the failure rate? Longer contract terms reduce lender liquidity and provide a longer time horizon during which the contract may fail. The percentage of defaults increase with respect to the original contract term. Nearly twice as many 61+month contracts failed (16.8%) vs. 0-12 month contacts with 8.8% failure rate.
The Foundation's most recent study: Credit Risk: Contract Characteristics for Success details, based on industry classification's study results provide evidence of industry-level risk factors across each of the twelve quarters studies. Greater industry risk may lead to higher risk premiums in specific industries and place greater emphasis on effective risk models in these industries.
Credit Risk study is available free of charge to Foundation donors and for $75 to non donors. You will find this study in the Foundation library located at www.leasefoundation.org.
The Equipment Leasing and Finance Foundation is a 501c3 non-profit organization that provides vision for the equipment leasing and finance industry through future-focused information and research. Solely funded through donations, the Foundation is the only organization dedicated to future-oriented, in-depth, independent research for the leasing industry. Foundation products include the Industry Future Council Report, the State of the Industry Report, and the Journal of Equipment Lease Financing and numerous research reports. The Foundation was established in 1989. Visit the Foundation online at
http://www.LeaseFoundation.org.
------------------------------------------------------------------
#### Press Release #####################

(Leasing News was aware of this appointment, as well as another major appointment, but for degrees of keeping relationships, we kept this confidential. There have been many major changes at Orix over the last year, another story we are developing. Editor)
KEY EQUIPMENT FINANCE NAMES BILL G. FITE
SENIOR VICE PRESIDENT AND NATIONAL SALES MANAGER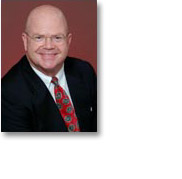 Bill G. Fite
SUPERIOR, CO. – – Key Equipment Finance, one of the nation's largest bank-affiliated equipment financing companies and an affiliate of KeyCorp (NYSE: KEY), has announced the appointment of Bill G. Fite as senior vice president and national sales manager of Key's commercial leasing services group. In his new role, he will manage Key Equipment Finance's nationwide sales force as it pursues equipment financing solutions for business clients throughout the U.S. Mr. Fite and his family will relocate from the Atlanta, Georgia, area to Key Equipment Finance's world headquarters outside Boulder, Colorado.
"Bill comes to Key Equipment Finance with more than 25 years of leasing industry experience," said Paul Frechette, president and chief operating officer for Key Equipment Finance's commercial leasing services group. "Bill's past accomplishments and experience make him an ideal candidate for this position, and I am pleased to welcome him to Key."
"It is gratifying to be able to attract employees of Bill's caliber," added Paul A. Larkins, president and chief executive officer, Key Equipment Finance. "Under his guidance, we expect our commercial leasing services group to move to the next level in our continued quest for growth and excellence."
Prior to joining Key Equipment Finance, Mr. Fite held the position of group president of the Equipment Finance Group at Orix Financial Services in Atlanta, Georgia. He had previously served as executive vice president and director of sales and marketing, a position he held for four years. Mr. Fite also spent 14 years at ABN AMRO's Lease Plan USA unit where he was senior vice president and senior executive of their equipment finance and leasing division. He also held positions with Citizens and Southern National Bank, Citicorp Industrial Credit and Westinghouse Credit Corporation.
Key Equipment Finance is an affiliate of KeyCorp (NYSE: KEY) and provides business-to-business equipment financing solutions to businesses of many types and sizes. The company focuses on four distinct markets:
· businesses of all sizes in the U.S. and Canada (from small business to large corporate);
· equipment manufacturers, distributors and value-added resellers worldwide;
· federal, provincial, state and local governments as well as other public sector organizations; and
· lease advisory services for manufacturers' captive leasing and finance companies.
Headquartered outside Boulder, Colorado, Key Equipment Finance manages a $12 billion equipment portfolio with annual originations of approximately $5 billion. The company has major management and operations bases in Toronto, Ontario; Albany, New York; London, England; and Sydney, Australia. The company, which operates in 25 countries and employs 1,100 people worldwide, has been in the equipment financing business for more than 30 years. Additional information regarding Key Equipment Finance, its products and services can be obtained online at KEFonline.com.
Cleveland-based KeyCorp (NYSE: KEY) is one of the nation's largest bank- based financial services companies, with assets of approximately $90.7 billion. Key companies provide investment management, retail and commercial banking, consumer finance, and investment banking products and services to individuals and companies throughout the United States and, for certain businesses, internationally. The company's businesses deliver their products and services through KeyCenters and offices; a network of nearly 2,200 ATMs; telephone banking centers (1.800.KEY2YOU); and a Web site, Key.com(R), that provides account access and financial products 24 hours a day.
#### Press Release #####################

Resource America, Inc. Reports Operating Results for Second
Fiscal Quarter Ended March 31, 2005
(Bought Alco Financial $28MM portfolio in March,2005, also operates as Leaf Financial. editor)
Three Months Ended (in thousands)
March 31,
---------------------
2005 2004
-------- --------
Net income $ 7,462 $ 6,162
Plus:
Interest expense 2,223 1,475
Provision for income taxes 4,749 3,514
Depreciation, depletion 5,461 4,141
-------- --------
EBITDA $19,895 $15,292
PHILADELPHIA--(----Resource America, Inc. (NASDAQ:REXI) (the "Company") reported net income of $7.5 million and $16.0 million for the second fiscal quarter and six months ended March 31, 2005 as compared to $6.2 million and $9.5 million for the second fiscal quarter and six months ended March 31, 2004, an increase of $1.3 million and $6.5 million, respectively.
Earnings before interest, taxes, depreciation, depletion and amortization ("EBITDA") were $19.9 million for the second fiscal quarter ended March 31, 2005 as compared to $15.3 million for the second fiscal quarter ended March 31, 2004, an increase of $4.6 million (30%).
We managed approximately $4.7 billion in assets at December 31, 2004 from $3.0 billion at December 31, 2003, an increase of 57%.
EQUIPMENT LEASING:
LEAF concentrates on the origination of small ticket equipment leases by reaching out to the small to mid-sized business market through the formation of strategic marketing alliances. After origination, LEAF manages the leases for its own account and for outside investors, thereby providing investors with direct investment opportunities in financial services products for small businesses. In April, 2003 LEAF entered into an agreement whereby it will originate as well as service leases relating to a diversified portfolio of business essential equipment on behalf of Merrill Lynch. At December 31, 2004 equipment leasing assets under management increased to approximately $197 million, an increase of 85% from December 31, 2003.
-- The Company's equipment leasing subsidiary, LEAF Financial Corporation's ("LEAF") assets under management increased to $253.3 million as of March 31, 2005, an increase of $164.0 million (184%) from March 31, 2004.
-- LEAF's revenues increased to $3.4 million in the second fiscal quarter ended March 31, 2005, an increase of $1.3 million (62%) from March 31, 2004.
-- LEAF increased its lease originations to $79.9 million in the second fiscal quarter ended March 31, 2005, an increase of $59.9 million (299%) from March 31, 2004.
-- LEAF has entered into a program relationship to provide an exclusive finance program for Gateway Computer's commercial, institutional and government customers.
-- LEAF entered into a program agreement to support ScanSource, Inc., North American resellers and their customer financing requirements.
-- LEAF has renewed and extended its agreement with Merrill Lynch Commercial Finance Corp (MLCFC), whereby LEAF will continue to originate, service, and manage equipment leases relating to a diversified portfolio of business essential equipment leased owned by a subsidiary of MLCFC.
-- On March 24, 2005, LEAF acquired Allco Leasing and Financial Services. The acquisition includes a lease portfolio of $28.0 million and experienced leasing personnel on the West Coast.
-- On April 14, 2005, LEAF sold the required number of units to break escrow and commenced operations for LEAF Equity Appreciation Fund II.
Full Press Release available at:
http://phx.corporate-ir.net/phoenix.zhtml?c=73519&p=
irol-newsArticle&t=Regular&id=707706&
#### Press Release #####################

Oki Data Americas Announces Strategic Alliance with Partners Equity Capital Company; Leasing Partnership Offers Wide Array of
Financing to Channel Partners
MOUNT LAUREL, N.J.-- --Oki Data Americas, Inc. announced a strategic alliance with Partners Equity Capital Company (PECC), that will provide a variety of finance solutions offerings to Oki Data dealers, solution providers and customers on a full line of color digital LED printers, monochrome printers, serial impact dot matrix printers, multifunction products and facsimiles. This program was introduced in early April and is currently being rolled out nationally.
"Oki Data is committed to providing our channel partners and end users with the best total solution package, including the best financial programs to acquire OKI technology," said Ron Bassett, Director, Customer Satisfaction and Services for Oki Data North America. "We are pleased to add this additional financing option that will aid our channel partners who are working to provide end users with reliable, quality printing solutions."
A major component of the Oki Data financing solution will be specialized financing, such as cost-per-page programs for Oki Data's Managed Services, as well as dealer and solution provider distribution channels.
"This partnership will provide Oki Data with a portfolio of leasing solutions for its partners," added Steve Grosso, President and Chief Operating Officer of PECC. "In addition, the alliance further exemplifies Oki Data's commitment to the channel and support of the end-users."
About Oki Data: Oki Data Americas, Inc., headquartered in Mount Laurel, N.J., and a subsidiary of Oki Data Corporation of Japan, supplies PC peripheral equipment including color digital LED printers, monochrome printers, serial impact dot matrix printers, multifunction products and facsimiles. Known for durable and reliable products, Oki Data is ISO 9001 certified and also offers a full line of options, accessories and consumables. Its entire line of products complies with the EPA's Energy Star(R) Program. Oki Electric Industry Co., Ltd., parent company to Oki Data Corporation, is a $7.0 billion multinational corporation with headquarters in Tokyo and is a world leader in information processing systems, telecommunications and electronics.
For more information about Oki Data or OKI products and services, visit the Oki Data Web site: www.okidata.com.
About Partners Equity Capital Company
Partners Equity Capital Company, LLC (PECC), headquartered in Horsham, PA, is one of the fastest growing commercial equipment leasing finance companies in the United States. PECC specializes in designing and implementing private-label leasing programs to meet the needs of equipment manufacturers in the healthcare and technology business segments, as well as commercial banks.
PECC has developed a partner strategy built on service, quality and growth and is committed to building lasting partner relationships. The company provides solutions-based financing for it partners and their customers that is supported by a national sales organization and highly-targeted marketing efforts geared to producing increased equipment sales.
For more information about Partners Equity Capital Company or PECC products or services, visit the PECC website: www.partnersequity.com.
Oki Data Americas, Inc. Susan Kirvan, 856-222-7258 skirvan@okidata.com or Domus, Inc. Damien Woods, 215-772-2816 dwoods@domus1.com or PECC Marc Donahue, 267-960-4043 mdonahue@leaserv.com
#### Press Release ####################

Fitch chops up ABS regulatory, legislative developments
Analysts with Fitch Ratings took a broad look at the regulatory and legislative environment surrounding the ABS market and deemed it generally non threatening for the time being. On a conference call held last week, the analysts opined on Securities & Exchange Commission's Regulation AB, the newly enacted bankruptcy reform and the reauthorization of the Higher Education Act. Though each will impact deal performance in their own ways and to varying degrees, the analysts did not give any indication that any of the issues would cause immediate changes to their ratings assessments.
Rui Pereira, managing director in the ABS group, said that while Reg AB is an overall boon to disclosure and transparency in the market, some issuers are likely to experience setbacks as they try to get their arms around the rule. Pereira said timing delays of new issuance and non-compliant servicer reports could be potential speed bumps for some issuers in the road to full Reg AB compliance. "That may spook investors and affect issuers from a pricing perspective," Pereira said. Pereira warned that price tiering could develop between compliant and non-compliant issuers, with compliant issuers able to get tighter spreads on new issues.
There is also some uncertainty about how the SEC will approach certain elements of the rule, as the regulation does not need to be fully implemented until Jan. 1, 2006. For example, credit card issuers that have acquired portfolios from other companies may not be able to provide certain static pool data regarding those loans because the information my simply not exist, noted Pereira. "It's a little bit unclear how flexible the SEC is going to be."
Mike Dean, managing director, spoke about the recently approved Bankruptcy Reform Act, saying it would have the greatest impact on the credit card sector, among all other ABS classes. It is widely expected that the act will be of long-term benefit to credit card ABS, as more bankruptcy filers are moved into Chapter 13 Bankruptcy, which does not automatically discharge credit card debt but requires debtors to repay some or all of it. As issuers begin to take advantage of the prospect of those increased recovery rates, they may start pursuing more aggressive underwriting practices, said Dean. That, in turn, could have adverse affects on deal performance and lead to more reform later down the road.
On the student loan front, David Hartung, senior director, reported on the progress of the reauthorization of the Higher Education Act, which most thought was hopelessly mired in Washington D.C.'s Potomac River for the rest of the year. Hartung noted that Congress made progress on that front in the past weeks as it approved a budget framework for $13 billion in program cuts over the next five years, roughly $7 billion of which are slated to come from the Federal Student AID program. However, it is not yet known exactly which parts of the program will be impacted. Hartung said it is now possible the Act could be reauthorized before the year is out.
Hartung said the President's budget package contains certain issues not contained in the Act that could impact how and when that act is reauthorized, and have effects on ABS deals. One of those is the reduction in FFELP guaranty insurance from 98% to 95% of the loan. Hartung said that could potentially cause Fitch to look at resizing credit enhancement for student loan transactions.
Another issue is the proposed 1% origination fee for consolidation loans. In a rising rate environment, consolidation and refinancing has declined. However, the low 1% fee could spur more borrowers to consolidate. Those would cause prepayments and thereby put pressure on excess spread in student loan transactions. There is also a proposed 25 basis point loan-holder fee, which could put added stress on borrowers. — GC
#### Press Release #####################

News Brief---
CEOs refuse to get tangled up in messy blogs
http://www.usatoday.com/money/companies/management/
2005-05-09-blog-cover_x.htm
----------------------------------------------------------------

"Gimme that Wine"
Amazon starts partnership with wine.com
http://www.sfgate.com/cgi-bin/article.cgi?file=/n/a/
2005/05/03/financial/f183913D84.DTL
Oregon's maturing wine industry continues rapid growth
http://msnbc.msn.com/id/7787663/
Texas could open up to direct shipping
http://www.sfgate.com/cgi-bin/article.cgi?f=/c/a/
2005/05/05/WIGBNCJJGN1.DTL
A hand in time
Campania in southern Italy balances ancient grapes with modern techniques
http://www.sfgate.com/cgi-bin/article.cgi?f=/c/a/
2005/05/05/WIGBICHFOB1.DTL
------------------------------------------------------------------

Top History Event Today
1872- Victoria Claftin Woodhull became the first woman nominated for president by the National Radical Reformers at Apollo Hall, New York. Frederick Douglass was the vice-presidential candidate. One of her campaign themes was " free sex." By the way, Douglass was the first African-American vice-presidential candidate. In 1888, he became the first African American candidate for president at the Republican Convention, that eventually choose Benjamin Harrison. Douglass was later appointed U.S. Minister to Haiti. The closest any woman has come to the top seat of the nation since Victoria Woodhull was Geraldine A. Ferraro who was on the Democratic party slate as the Vice-Presidential candidate in 1984.
----------------------------------------------------------------

This Day in American History
1643-The first attempt for colonial government was the United Colonies of New England, organized in Boston, MA, by the colonies of Connecticut, Massachusetts, New Haven, and Plymouth as " a firm and perpetual league of friendship and amity for offense and defence, mutual advice and succor, upon all occasions, both for preserving and propgating the truth and liberties of the gospel and for their own mutual safety and welfare. " A board of eight commissioners, two for each colony, formed the "consociation." Issues could be referred to the general courts for appeal, if not approved by six votes. John Winthrop of Massachusetts was the first president. Massachusetts, the largest colony, gradually withdrew because it did not have proportional representation.
1748-- [O.S.] Slave-ship Captain John Newton, 22, was converted to a saving Christian faith. Newton later became an Anglican clergyman, and (as the author of "Amazing Grace") a greatly respected hymnwriter as well.
http://www.flash.net/~gaylon/jnewton.htm
http://www.noteworthyministries.com/agstory.htm
1775- The first Revolutionary War military action occurred when Ethan Allen and 83 men who called themselves the Green Mountain Boys crossed Lake Champlain from Vermont in scows, entered Fort Ticonderoga, NY, through the south gate, and swarmed into the barracks while the soldiers were asleep. Allen demanded the surrender of the fort " in the name of the great Jehovah and the Continental Congress. " the fort, commanded by Capital William Delaplace and Lieutenant Jocelyn Feltham, was captured with 78 guns, 6 mortars, 3 howitzers, thousands of cannot balls, 30,000 flits, and other supplies. Historians consider him one of the most improbable heroes in American History. " . He secretly negotiated with the British during the Revolution to take Vermont out of the war in exchange for a huge tract of virgin forest. And in the 1770's, with the help of roving bans of mounted Green Mountain Boys, he launched a campaign of terror to prevent New York from taking possession of land he claimed as his own in an area dispute between New York and New Hampshire. Before he was through, he burned down several homes, destroyed a few mills, and set up a kangaroo court in which he condemned colonial officers to punishment by whipping. " Robert Shalhope, "The Roots of Democracy.""Allen swindle land out of his neighbors in Vermont, and cavorted with the British during the Revolution; when he was captured he not only refused to try to escape but he prevented others from doing so, at one point stopping the capture of a privateer from taking over a lightly defended British ship."
http://www.virtualvermont.com/history/eallen.html
1779-birthday of George Ross, signer of the Declaration of Independence. Born at New Castle, DE, he died July 14, 1779, at Philadelphia.
http://www.georgeross.net/
1849-the theater was very popular, particularly Shakespeare plays. A riot erupted outside the Astor Place Opera House at New York, NY, where the British actor William Charles Macready was performing. Led by the American actor Edwin Forrest, angry crowds revolted against dress requirements for admission and against Macready's public statements on the vulgarity of American life. The cause of the dispute was basically between two Shakespearean actors, one American, one British, who were then performing in rival productions of "Macbeth.." The city had become caught up in the dispute, dividing along class lines, the rich favoring the British actor's production, the laborers favoring the American's. To followers of the American, it seemed that nothing less than democracy itself was at stake. On May 8, Macready's performance of Macbeth was stopped by Forrest's followers. Two days later, a mob led by Ned Buntline shattered the windows of the theater during a performance. Troops were summoned and they were ordered to fire, killing 22 and wounding 26. ,injuring over 150, plus 86 arrests were made
( Source: Richard Shenkman, author of Legends, Lies & Cherished Myths of American History ).
http://www.mcny.org/astorriot.htm
1863 -- Confederate General "Stonewall" Jackson dies of wounds inflicted accidentally eight days ago by his own troops.
1865- Jefferson Davis was captured at Irwinville, Ga., by a contingent of Gen. James H. Wilson's calvary, led by Lt. Col. Benjamin Pritchard. There was a contingent of soldiers and general who wanted to hang him, including the U.S. Congress, but General U. S. Grant put the care of Jefferson Davis under a personally chosen cadre of troops.
http://memory.loc.gov/ammem/today/may10.html
1869-To meet the contract, a golden spike was driven by Leland Stanford, president of the Central Pacific, to celebrate the linkage of the Union Pacific and Central Pacific railways. Long called the final link in the ocean-to-ocean railroad, this event cannot be accurately described as completing the transcontinental railroad, but it did complete continuous rail tracks between Omaha and Sacramento. The actual completion was not until August 15.
http://memory.loc.gov/ammem/today/may10.html
1872- Victoria Claftin Woodhull became the first woman nominated for president by the National Radical Reformers at Apollo Hall, New York. Frederick Douglass was the vice-presidential candidate. One of her campaign themes was " free sex." By the way, Douglass was the first African-American vice-presidential candidate. In 1888, he became the first African American candidate for president at the Republican Convention, that eventually choose Benjamin Harrison. Douglass was later appointed U.S. Minister to Haiti. The closest any woman has come to the top seat of the nation since Victoria Woodhull was Geraldine A. Ferraro who was on the Democratic party slate as the Vice-Presidential candidate in 1984.
1899-birthday of Fred Astaire, actor, dancer and choreographer, born at Omaha, NE. Astaire began dancing with his sister Adele and in the mid-1930s began dancing with Ginger Rogers. His resume said," Can't act. Slightly bald. Can dance a little. "Despite this, Astaine starred in more than 40 films including Holiday Inn, The Gay Divorcee, Silk Stockings and Easter Parade. Died at Los Angles, June 22, 1987.
http://themave.com/Astaire/
1905 -an f5 tornado 1/2 mile wide ripped through Snyder, Oklahoma. 87 people were killed. Many people thought the approaching tornado was a hailstorm and did not take shelter.
1907--Bandleader Walter "Pee Wee" Hunt birthday, best known for his big hit "12 th Street Rag."
http://www.centrohd.com/biogra/h2/pee_wee_hunt_b.htm
http://seniormusicians.homestead.com/PeeWee.html
1919-Sir Barton, ridden by Johnny Loftus, won the Kentucky Derby by five lengths. Leading wire-to-wire, he went on to become the first horse to win the Triple Crown ( The Derby, The Preakness Stakes and the Belmont Stakes.)
1924--J. Edgar Hoover appointed head of the FBI. His information on the top politicians kept him in power.
http://members.tripod.com/~american_almanac/hoover.htm
http://www.spartacus.schoolnet.co.uk/USAhooverE.htm
1928-- the legendary country music group, the Carter Family, recorded "Wildwood Flower." This is the song most associated with the Carter Family, largely because of the guitar playing of Mother Maybelle Carter. "Wildwood Flower" is still in the repertoire of practically every country guitarist.
1932 -- Author William Faulkner makes his first trip to Hollywood to write for MGM.
http://www.mcsr.olemiss.edu/~egjbp/faulkner/faulkner.html
1935-- '50s rock 'n' roll singer Larry Williams was born in New Orleans. He had several hits in 1957 and '58 with frantic novelty numbers such as "Short Fat Fannie," "Bony Moronie" and "Dizzy Miss Lizzy." "Miss Lizzy" was later recorded by the Beatles. Larry Williams committed suicide in January 1980.
1940-Lionel Hampton, with the Nat King Cole Trio, records, "Central Ave.," "Breakdown," "Jack the Bellboy."
1945-Les Brown Band records, " Leap Frog," Columbia.
http://www.bandsofrenown.com/
1954---Top Hits
Wanted - Perry Como
Young at Heart - Frank Sinatra
Little Things Mean a Lot - Kitty Kallen
Slowly - Webb Pierce
1960- U2 vocalist Bono, whose real name is Paul Hewson, was born. U2 was formed in Dublin, Ireland in 1976, and by 1987 was acknowledged as the top rock band in the world. Their hit albums include "The Unforgettable Fire," "The Joshua Tree" and "Rattle and Hum." "Rattle and Hum" was also the title of U2's 1988 concert film.
1962---Top Hits
Soldier Boy - The Shirelles
Mashed Potato Time - Dee Dee Sharp
Stranger on the Shore - Mr. Acker Bilk
Charlie's Shoes - Billy Walker
1963-- the Rolling Stones began their first recording session in London with producer Andrew Loog Oldham. Their first single, a cover of Chuck Berry's song "Come On," was released a month later.
1966 - morning lows of 21 degrees at Bloomington-Normal, Illinois and Aurora, Illinois established a state record for the month of May. Snow flurries were reported At Kansas City, Missouri and Chicago, Illinois.
1967 Braves' outfielder Hank Aaron hits an inside-the-park homer off Phillie hurler Jim Bunning. It will be 'Hammerin' Hank's' only home run which doesn't clear the fence out of his record setting 755 round-trippers.
1968-Peace talks open in Paris with Averell Harriman representing the U.S. and Xan Thuy representing North Vietnam. Talks soon deadlock over the North Vietnamese demand for an end to all U.S. bombing of North Vietnam. More than 2,000 American soldiers die in combat in May, the highest monthly loss of the war.
1969-The American Football League and the National Football League announced that plans for their merger and integration into one league with two conferences of 13 teams each were complete. Three NFL teams, the Baltimore Colts, the Cleveland Browns and the Pittsburgh Steelers, agreed to join the American Football Conference as part of the deal.
1986 - Navy Lt. Commander Donnie Cochran became the first black pilot to fly with the celebrated Blue Angels precision aerial demonstration team
http://www.raaheroes.com/military/navy/cochran.htm
1970---Top Hits
American Woman/No Sugar Tonight - The Guess Who
Vehicle - The Ides of March
Love or Let Me Be Lonely - The Friends of Distinction
The Pool Shark - Dave Dudley
1970-Hoyt Wilheim of the Atlanta Braves became the first major league pitcher to appear in 1,000 games when he was called in form the bullpen in a game against tithe St. Louis Cardinals. Wilhem gave up three runs, and the Braves lost, 6-5.
1977- an unprecedented spring snowstorm hit Southern New England and New York.
1978---Top Hits
Night Fever - Bee Gees
If I Can't Have You - Yvonne Elliman
The Closer I Get to You - Roberta Flack with Donny Hathaway
It's All Wrong, But It's All Right - Dolly Parton
1986---Top Hits
West End Girls - Pet Shop Boys
Greatest Love of All - Whitney Houston
Why Can't This Be Love - Van Halen
Grandpa (Tell Me 'bout the Good Old Days) - The Judds
1990- a spring snowstorm produced heavy snow in Upper Michigan and Eastern Wisconsin. Marquette, Michigan recorded 22.4 inches of snow to set not only a new single storm snowfall record for may but also a new monthly record for snowfall in may.
1991 -severe thunderstorms blasted Western Texas and Nebraska. 15 tornadoes were reported in West Texas. 3 miles northwest of Lazbuddie, a complex of 5 tornadoes touched down within 10 minutes of one another. This consisted of the main funnel (rated f2) and 4 'satellite' tornadoes that rotated around the main vortex at a distance of about 1/4 mile. Hail 6 inches in diameter broke many windshields and did extensive damage to roofs in Pyote, Texas. 5 inch hailstones descended from a supercell thunderstorm near Crawford, Nebraska.
1994- Barbra Streisand opened her first concert tour in 28 years with a show in New York. The tour was inspired by the warm reception she received at two New Year's concerts in Las Vegas.
1999 In a 12-4 rout of the Mariners, Boston's shortstop Nomar Garciaparra hits two grand slams as well as a two-run homer becoming the first American League player to drive in 10 runs in a game since 1975.
Stanley Cup Champions This Date
1970 Boston Bruins
1973 Montreal Canadiens
-----------------------------------------------------------------

Baseball Poem
Listening to the Ballgame
Here, in what one poet called
The realm of decline, among
Momentary days, I stretch out
On the couch, close my eyes,
And listen as the game gathers
Its dimensions of clarity
And grace. An east wind
Billows through the curtains.
The light of Saturday afternoon
Spills into the room, shining
On the round leaves of the ivy.
What is time to me? The surf
Of voices drifts against my ear
And is sea enough, and memory.
Just this morning a red bird
Fluttered against my window
Like a battered heart trying
To get back home. Now my wife
Sings in the kitchen, slicing
Red berries into a bowl.
The child she carries is red
And translucent with blood
As the sun inside my eyelids,
And the day arcs above us all:
Cloudless, cornflower blue.
A high sky, the players call it,
Where spheres fall from light.
So much of what we love takes
Place beyond us, I ' m grateful
For each of these returning
Curves, for the calculus
By which Clemente drifts back
Toward the right-field wall
And the ivy flashes like flakes
Of bronze in old Forbes Field.
I don ' t know what that bird
Meant to tell me, or whether
I'll ever stop comparing
The loss of a ball park to
The fall of Troy. Or how long
My momentary days will continue
To fill with such splendid ease.
I think about the nine round
Stations we pass through, out
Of that only paradise, into
The realm of decline. Of how
There are moments in which
The world, which never promised
A thing, returns instead
Enough to curve us into song.
Written by Robert Gibb, published in
"100 Contemporary Baseball Poems,"
edited by Brooke Horvath and Tim Wales,
published by the Southern Illinois University Press
16 3 .