Sales: seeking energetic, exper; sales prof/ work Newport Beach CA & Deerfield IL Vendor Services Division offices/middle to large ticket resellers/orig. equip. mfg. Requirement/Apply click here
About the Company : CG Commercial Funding is a rapidly growing industry leader in middle/large ticket lease finance.
Friday, May 13, 2005
Headlines---
Classified Ads---Senior Management
100 ELA Members Run for Safety at Capital Hill Day
Partner's Equity Defies Rumors, Growing Stronger
11 Leasing Companies Taken for NorVergence-type Fraud
Classified Ads---Help Wanted
Menkin on Telecom Audio Blog
Mayer's Business Leasing News---May Issue
Lessors Annual Network Showcase--Aug 24-25
Key Equip. R.J. Grimshaw VP/Dir. IF
Fitch: Upgrade Momentum Slows for U.S. Bond Market
Odessa announces launch of Fleet Management software
Willis Lease Finance Reports First Quarter Profit of $566,000
Friday the 13th
News Briefs---
"Gimme that Wine"
Top History Event Today
This Day in American History
Baseball Poem-- Dan Zamudio
(short poem, worth your time to read)
######## surrounding the article denotes it is a "press release"
----------------------------------------------------------------

Classified Ads---Senior Management
Baltimore, MD
25 year veteran of commercial and equipment leasing seeking a senior management position with leasing or asset based financing company in the southeast (Florida preferred)
Email: kellogg_md@yahoo.com
Denver, CO.
Fortune 500 GM/SVP wants to team up with aggressive lender looking for Western expansion mid-market equip. finance/leasing. 20+ years experience within Rocky Mountain/Southwest and Ca markets.
Email: legal@csotn.com
Hope, NJ.
25 years in optimizing call center operations, collections, billing, and back end revenue generation. Experienced in $7 + billion dollar portfolios. Verifiable achievements.
E-mail: cmate@nac.net
Irvine, CA.
Credit executive, portfolio manager and syndication facilitator. Extensive business building experience in small and mid-ticket operations. Highly innovative. Fortune 100 audit and technology skills. Bottom-line manager.
Email: lenhubbard@bigfoot.com
Jacksonville, FL.
15+yrs Collections/Customer Service Expert. InfoLease, CARMS,managed staffs excess 100 VERY successfully - will relocate WITHIN Florida for right position ~ SIMPLY THE BEST
Email: rafftink@aol.com
Lawton, OK.
Twenty years, I have been the President of Cash Financial Services. I sold my loan portfolio. Resume.
email: bobmooreok@email.com
Long Island, NY
Degree Banking/Finance. 13 years leasing exp. Now prez young leasing company where promises were not met. Interested in joining established firm with future.
Email: bob33483@yahoo.com
New York, NY, NJ, Ct Tri-State
Top Exec. middle and big ticket, top skills treasury,funding, ops,transaction detail, syndication, ready to max profit, help build quality operation. right now!
E-Mail: leasefinance@optonline.net
Orange County, CA
25+ years experience large ticket equipment finance companies and commercial banking. Operations, documentation, legal, credit, workouts, portfolio management. $2+Billion portfolio. Seeking CFO, COO or similar.
Email: finance1000@cox.net
Philadelphia, PA.
27 yrs. exp. sales, ops., credit, strategy, P&L mngmet. Most recently created & executed the biz plans for 2 highly successful Bank-owned small ticket leasing subsidiaries.
email: mccarthy2020@comcast.net
Portfolio Management Consultant;
25+years experience in Collections, Customer Satisfaction, Asset Management, Recoveries, Continuous Process Improvement, Back end Revenue Generation, Cost per Collection Analysis. $5+Billion Portfolio expertise.
Email: efgefg@rogers.com
San Francisco, CA.,
25 years experience w/global leasing company, sales,marketing,business dev., P&L responsibility, asset mgmt, brokering and re-marketing. Interested in joining an est. firm with a future.
Email: rcsteyer@yahoo.com
San Francisco, CA
description: 25+ years vendor leasing experience: sales management, business development, contract negotiation, transaction structuring, accounting, finance, credit evaluation and business process design / implementation. Stanford MBA.
E-mail: lease_manager@yahoo.com
Senior Management: Syracuse, N.Y.
Int. equip. leasing exec. 25 yrs global P&L sr. mngt., including corporate turnarounds, strategic planning, new biz dev., structure finance, contract neg., vendor leasing specialist.
Email: jimh356094@aol.com
Senior Management: Wilmington, DE.
Over 15 years experience managing Credit, Risk Management and Fraud operations for large Financial Institution. Proven Results. Anywhere between NYC and DC for right opportunity.
Email: cklous@comcast.net
For all "job wanted ads," please go here:
http://64.125.68.91/AL/LeasingNews/JobPostings.htm
----------------------------------------------------------------

100 ELA Members Run for Safety at Capital Hill Day
ELTnews
For participants, the Equipment Leasing Association's Capitol Hill Day is always memorable. After all, taking your industry's case to the seat of government is something you don't do every day. But Wednesday was one nobody will ever forget. A few minutes after noon, when authorities evacuated the Capitol building (along with the White House) and then the surrounding area, more than 100 ELA members were crisscrossing Capitol Hill for appointments with their senators and representatives or their staffs. One minute you're explaining the chilling effect of retroactive taxes on business, the next you're running for safety.
The evacuation, of course, was spurred by a private airplane that strayed into the restricted airspace over Washington, D.C. What eventually turned out to be a false alarm was taken very seriously by Capitol Hill Police, who told evacuees to "run" as far from the buildings as possible. Overhead, fighter jets screamed by.
Despite the scare, when the "all clear" was given a while later, most attendees were able to resume their scheduled meetings. The evacuation was just one more (albeit unplanned) in a series of events for Capitol Hill Day participants. The "Day" actually began on Tuesday afternoon at the Mandarin Oriental Hotel, with an issue briefing and some advice to new participants on conducting their Congressional visits. Rep. Phil English (R-PA) a member of the spoke to attendees and answered questions. That evening, participants enjoyed a reception in the Lyndon Johnson Room of the Capitol building, with several important senators and congressmen also in attendance. Breakfast on Wednesday included an address by a White House economic advisor, and the lessors were off the Hill for an eventful--and a highly successful day.
----------------------------------------------------------------

Partner's Equity Defies Rumors, Growing Stronger
Rumors floating around on various web blogs and e-mails about the demise of Partners Equity Capital in Horsham, Pennsylvania are untrue, according to a spokesman for the company.
Two positive newsworthy announcements are expected in June, awaiting the completion of all signed matters.
This week Partner's Equity announced "... a strategic alliance with Oki Data Americas to provide a variety of finance solutions offerings to Oki Data dealers, solution providers and customers on a full line of color digital LED printers, monochrome printers, serial impact dot matrix printers, multifunction products and facsimiles."
Business could not be better, the spokesman stated.
It appears the company, following their auditors advice, has written off the NorVergence leases; however, Leasing News was told it is their policy to attempt to collect all monies owed as it does affect their bottom line.
-----------------------------------------------------------------

Eleven Leasing Companies Taken for NorVergence-type Fraud
In additional to alleged selling of the same leases to various community banks, plus taking on as many NorVergence "ERA" contracts as they could, the "bad boys" at Preferred Capital along with ten other leasing companies entered into reportedly fraudulent leasing contracts with over one thousand golf courses.
The situation has similarities to the NorVergence telecom scandal, but this involves advertising on wine-beer golf "caddies" written on private label lease contracts with the name of lessor as Royal Links USA, Holland, Ohio.
These are the eleven leasing companies involved in the alleged fraud with Royal Links.
C&J Leasing
CFC Investment
Dollar Bank Leasing
Excel Financial
Frontier Leasing
IFC Credit
Key Equipment
Landmark Financial
Pawnee Leasing
Preferred Capital
Susquehanna Patriot
"Royal Links USA had salesmen call on golf courses to offer free beverage carts. (cold beer, wine, soda's, snacks.) The courses would use them and allow advertising panels to be displayed by Royal Links. Various national merchandisers would pay Royal Links for ads. Royal Links supplied products for free with delivery, and also paid the courses a lump sum (normally $1000) to initially stock the cart with startup merchandise.
"Courses entered into an agreement whereby Royal Links paid the course about $300 per month in sponsorship money, which was then sent back to their leasing arm as a lease payment. This arrangement was simply explained as their accounting procedure.
"We became concerned initially when it was requested the cart be insured for $12,500. The cost of the cart is most likely less then $1000.
"In October 2004, all courses were notified that Royal Links would no longer pay the $300 per month in sponsorship money. Our cart had been delivered about 60 days prior to this notice. The leasing company insisted they were independent and demanded the $300 monthly payment (for 5 years). Preferred Capital quoted a payoff of approximately $15,900."
(name with held)
According to their web site at www.ngcoa.org :
"The National Golf Course Owners Association has more than 6,000 member courses worldwide and an audience of more than 18,000 through Golf Business magazine, NGCOA is the leading resource for golf course owners and operators looking for tools to assist them in making their businesses more profitable and successful, while promoting a high level of service to partners, customers and members. For more information, visit www.ngcoa.org."
Jay Karen, Director of Membership for the National Golf Course Owners Association web site, summed up the matter:
" Royal Links USA entered into written agreements with over one thousand golf courses throughout the United States, in which golf courses would use Royal Links' beverage caddies to display and sell food and beverage items on the golf course. This "no cost beverage caddy" program involved golf courses leasing the caddies from third-party leasing companies, and Royal Links USA agreeing to reimburse the golf courses for their lease obligations. Royal Links USA proposed to make their revenue from advertising display panels on the beverage caddies.
"In October 2004, Royal Links USA notified golf courses across the country that it planned to cease making monthly reimbursement payments to all customers. Each golf course has a written agreement with Royal Links USA, which obligates Royal Links to pay courses approximately $300 per caddy per month, an equivalent amount to the lease obligations. Most lease obligations are for sixty months, and most golf courses have seen less than one year's worth of reimbursements from Royal Links USA, thus leaving an obligation to pay four more years of lease payments. In some cases, golf courses were sold on the program within days of the written correspondence from Royal Links USA.
The Chicago-based laws firm of Lord, Bissell & Brook LLP filed the action on behalf of members who contributed funds for this matter.
In an up-date on this matter, Mr. Karen posted this on the www.ngcoa.org web site:
"A class action complaint was filed against Royal Links USA, Inc. ("Royal Links") in the United States District Court for the Northern District of Ohio on April 1, 2005. The complaint alleges, among other things, that Royal Links breached the terms of its beverage caddie program agreements with hundreds of golf course owners and operators across the United States. It is expected that Royal Links will be served with the complaint soon. Discovery and further investigation will commence in the coming weeks and we will provide you with updates concerning the status of the case.
" Some of the leasing companies involved in the beverage caddie transactions have responded to correspondence sent on behalf of course owners and operators. Legal counsel is currently reviewing these responses and evaluating what further action should be taken with respect to the leasing companies.
"Lord, Bissell and Brook sent certified letters to all leasing companies which participated in the Royal Links beverage caddy program. These communications accuse the leasing companies of conspiracy to defraud participating golf course owners, demand the leases be cancelled immediately and all remaining lease payments be forgiven. Copies of the letters are below.
"Andrew Gifford of Lord, Bissell & Brook LLP (LB&B) addressed a group of golf course owners at the NGCOA Solutions Summit. Mr. Gifford outlined options for legal action against Royal Links USA and the various leasing companies. Royal Links will likely be named as a defendant in the lawsuit. A lead plaintiff has been identified. LB&B is currently evaluating possible action against the leasing companies.
"With respect to those course operators who have received offers for new lease agreements from leasing companies, Gifford discussed the fact that companies signing a new agreement may result in a waiver of potential recourse against the leasing companies."
A call to RoyalLinks USA states "no one is available to take your call."
The option of going to the operator resulted in a disconnect. A message was left in a second call for a statement regarding the company's position. Leasing News subsequently learned from another source that the principals of the company have started a new similar venture.
Here is a copy of the letter written to Preferred Capital, which also has a copy of the private label leasing contract:
http://leasingnews.org/PDF/Royal_Links_Preferred_Capital.pdf
Here is a copy of the complaint, 42 pages, 30mb download in pdf format (Please be aware, this is a long down load as it is a very large file and will be five minutes even on a T1 line):
http://leasingnews.org/PDF/Royal_Links_Comp_040105.pdf
----------------------------------------------------------------
Please forward to a colleague as we are trying to build our readership.
----------------------------------------------------------------

Classified Ads---Help Wanted
Asset Management

Asset Management: Long Island City, NY
seeking an experienced off lease and repossession manager. Successful candidates should have prior experience. Email resume to ekaye@advantagefunding.us or fax to 718 392 5427.
About the Company: Advantage Funding is a leading commercial and consumer vehicle and equipment financing and leasing company, Long Island City, NY.
Equipment Leasing Marketing Specialist
Equipment Leasing Marketing Specialist,
Walnut Creek, CA. College Degree plus
equipment leasing experience required.
For a full job description: click here.
Email resume to sgreen@bankofthewest.com
At Bank of the West, we take pride in what we do. From contributing to nonprofits and volunteering in our communities to making a point to get to know our customers by name, we aim to stand apart. While many things have changed over our bank's long history, one thing has remained the same: commitment to our customers and our community.
Sales / Sales Representative

Motivated sales pro for expanding healthcare marketplace. Prior healthcare exper. a plus. Competitive comp plan & benefits.
Contact: jverbeerst@variantleasing.com
Variant Leasing is a rapidly growing nationwide independent lessor located in south Orange County, CA, specializing in the healthcare & commercial marketplace.

Sales: seeking energetic, exper; sales prof/ work Newport Beach CA & Deerfield IL Vendor Services Division offices/middle to large ticket resellers/orig. equip. mfg. Requirement/Apply click here
About the Company : CG Commercial Funding is a rapidly growing industry leader in middle/large ticket lease finance.
----------------------------------------------------------------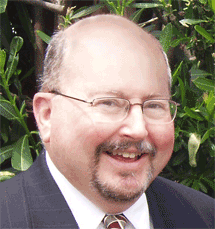 Menkin on Telecom Audio Blog
Dan Baldwin of Telecom Agents Association audio blog interviewed Leasing News editor/publisher Kit Menkin on Preferred Capital, Huntington Bank, Lessees making lease payments on NorVergence Leases, the status of defaults, and more...Play when you have the time, as it is a half hour interview.

--
You can send an audio e-mail (audio post card) or create your own audio message on your web site.
To learn more about sending over audio or creating an audio blog:
----------------------------------------------------------------

David G. Mayer's Business Leasing News---May Issue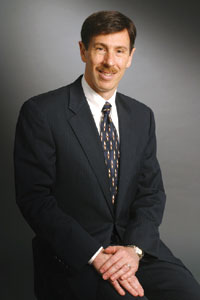 1 .Bankruptcy Reform Favors Leasing, But Poses New Challenges For Lessors
2. Do You Have Attributes of the Most Respected CEOs?
3. EU Ratchets Up Aviation Insurance Required of Non-EU Operators and Air Carriers
4. Leasing 101: What is an "Additional Insured"?
5. BLN Case & Comment: Fraud Washes Out Hell or High Water Clause in Eureka Broadband Case
6. About Patton Boggs LLP and My Law Practice; Recent Publications; Upcoming Speeches
7. House of Cards - A Message From the Founder, David G. Mayer
Location of May newsletter:
http://www.pattonboggs.com/newsletters/bln/Release/bln_2005_05.htm
------------------------------------------------------------------
#### Press Release ######################

Lessors Network Annual Showcase
August 24-25 | The Ritz-Carlton, Buckhead | Atlanta, GA
This annual event has become the hottest ticket in equipment leasing circles as total attendance is purposely limited and attendee registrations confirmed for an exclusive group of Rainmakers representing the funding, technology and outsourcing sectors of the equipment leasing industry. Additionally, this is the only leasing event to provide a showcase for every attendee's company, product and service, not just the exhibitors and sponsors.
Roundtable discussions and innovative Showcase forums inform and introduce an elite group of senior leasing executives to topical subjects, products and services driving commercial and municipal leasing markets today.
This year, Roundtable forums will feature an executive panel of speakers providing comment on the current dynamics within the equipment leasing industry and strategies for the future. Topics will include:
• Leasing: Yesterday – Today - Tomorrow
• Norvergence – What have we learned?
• Governance, Risk & Compliance Management
• eLeasing – Where are we?
• Is Vendor leasing changing?
Always popular are the innovative "Showcase" forums featuring rapid fire introductions of funding sources, technology products and outsourcing services by alternating speakers who have just 5 to 10 minutes to deliver their message to a room full of attendees. Following speaker presentations, everyone moves into the Network Suite, a warm relaxed enclave of elegance, where attendees have comfortable access to speakers and their promotional materials. No exhibit booths, no appointments and no problems.
Event Director, Barbara Savage describes these Showcase forms as a form of "Speed Dating". "Exposing attendees to the maximum number of resources in the shortest amount of time, attendees don't have to suffer long boring presentations to identify and evaluate who they need to speak with."
Also scheduled, a special General Session presentation entitled "Lease Securitization: New Challenges for Issuers" will be made by Howard Mulligan, a partner in the firm of McDermott Will & Emery LLP.
To learn more about the Lessors Network Annual Showcase, visit the Lessors Network at www.lessors.com .
About the Lessors Network:
The Lessors Network's events and online utilities point the world to lease funding services, technology products and outsourcing resources. Additional information can be viewed at www.lessors.com
LESSORS NETWORK
John Semon
770.993.3535
E-mail Information
http://www.lessors.com/contact-john.html
### Press Release ######################

Key Equipment Names R.J. Grimshaw Vice-President and Director, Information Technology Segment
SUPERIOR, CO. – – Key Equipment Finance, one of the nation's largest bank-affiliated equipment financing companies and an affiliate of KeyCorp (NYSE: KEY), has appointed R. J. Grimshaw as vice president and director of Key's Information Technology (IT) segment within Key's express leasing services group. IT is one of seven vendor market segments served by the express leasing services group. In his new role, Mr. Grimshaw will manage and expand sales efforts related to the financing needs of IT manufacturers, distributors and value-added resellers who want to offer lease financing to their commercial customers in the U.S.
R.J. Grimshaw
"R.J. is experienced in many aspects of equipment financing and has worked in both direct and vendor leasing markets at Key," said Adam Warner, president and chief operating officer for Key Equipment Finance's express leasing services group. "I am pleased with his decision to accept this senior-level position in our Houston office."
"R.J.'s new position is a perfect demonstration of how Key's continual growth allows us to attract, develop and retain top talent," said Paul A. Larkins, president and chief executive officer, Key Equipment Finance.
Mr. Grimshaw joined Key Equipment Finance in 2001 as a regional leasing manager serving the central and western New York regions. In 2004 he moved to the position of vice president and small business team leader for KeyBank's central New York region. Prior to joining Key, he was regional leasing manager at Wells Fargo Equipment Finance and an account executive with M&T Bank.
Mr. Grimshaw and his family will relocate from the Syracuse, New York, area to Key's express leasing hub in Houston, Texas.
Key Equipment Finance is an affiliate of KeyCorp (NYSE: KEY) and provides business-to-business equipment financing solutions to businesses of many types and sizes. The company focuses on four distinct markets:
• businesses of all sizes in the U.S. and Canada (from small business to large corporate);
• equipment manufacturers, distributors and value-added resellers worldwide;
• federal, provincial, state and local governments as well as other public sector organizations; and
• lease advisory services for manufacturers' captive leasing and finance companies. Headquartered outside Boulder, Colorado, Key Equipment Finance manages a $12 billion equipment portfolio with annual originations of approximately $5 billion. The company has major management and operations bases in Toronto, Ontario; Albany, New York; Chicago, Illinois; Houston, Texas; London, England; and Sydney, Australia. The company, which operates in 25 countries and employs 1,100 people worldwide, has been in the equipment financing business for more than 30 years. Additional information regarding Key Equipment Finance, its products and services can be obtained online at KEFonline.com.
Cleveland-based KeyCorp is one of the nation's largest bank-based financial services companies, with assets of approximately $91 billion. Key companies provide investment management, retail and commercial banking, consumer finance, and investment banking products and services to individuals and companies throughout the United States and, for certain businesses, internationally.
#### Press Release #####################

Fitch: Upgrade Momentum Slows for U.S. Bond Market
Fitch Ratings-New York- A retreat in upgrade momentum pushed the ratio of par downgrades to upgrades for the U.S. bond market back up to 2.1 to 1 in the first quarter of 2005, reversing the more balanced tone established in 2004 of downgrades to upgrades of 1.3 to 1. The par value of bonds affected by upgrades totaled $20.6 billion in the first quarter, down from the $35.2 billion recorded in the last quarter of 2004. Volume upgrades had risen 143% year over year in 2004 and the last quarter of the year, in particular, was among the best in terms of quarterly upgrades in several years.
Preliminary data suggests that the loss of upgrade momentum continued in April for both the speculative and investment grade portions of the market.
Ironically, the number of industry sectors experiencing some upgrades was actually up in the first quarter of 2005 to 14 from 12 in the last quarter of 2004 and just four in the first quarter of 2004. However, as noted above, the par value of bonds affected by the upgrades contracted significantly relative to recent quarters. In other words, the upgrades had less of a bite, affecting less than 1% of market volume.
New issuance for the U.S. Bond Market appeared to continue to move along at a brisk pace in the first quarter, matching levels recorded in the first quarter of 2004, however, while issuance continued to grow for the financial sectors, it was down 20% year-over-year for industrial borrowers and in particular, non-investment grade issuance was down 33% compared with the first quarter of 2004. Among the industrials, many companies opted to raise funds in the commercial paper or loan market rather than sell bonds in the first quarter. Non financial commercial paper, in particular was up 13% compared with December 2004 levels.
Fitch's report containing a complete analysis of rating and issuance trends for the U.S. Bond Market in the first quarter of 2005 is titled 'Positive Rating Drift Slows in Early 2005' and is available on the Fitch Ratings web site at 'www.fitchratings.com' under the 'Credit Market Research' link.
Fitch's U.S. Bond Market Credit Insight looks at macro trends for outstanding U.S. dollar-denominated, nonconvertible bonds issued by companies domiciled in the U.S. (at the end of December the market's size was $3.1 trillion). Downgrades and upgrades noted above refer to broad category changes, i.e. 'BBB' to 'BB'. Ratings are based on a blended average of the ratings assigned by Fitch or one of the other two major rating agencies.
Contact: Paul Mancuso +1-212-908-0225 or Mariarosa Verde +1-212-908-0791, New York.
Media Relations: Brian Bertsch +1-212-908-0549, New York
To access the report, please click the link below:
http://www.fitchratings.com/corporate/reports/
report_frame.cfm?rpt_id=238726
Fitch Ratings
#### Press Release #####################

Odessa announces launch of Fleet Management software
Odessa Technologies, Inc. announced the launch of its integrated fleet management system, LeaseWave Fleet Management (FM).
The system is built as a part of Odessa's LeaseWave suite of leasing products and fully interfaces with the existing back-end lease accounting and asset management system. Through the introduction of LeaseWave FM, vehicle lessors now have an end-to-end and integrated solution that not only manages their leases but also their fleet contracts. As such, it is the first system of its kind to be marketed in North America.
In building LeaseWave FM, Odes sa aimed to cater to a niche need in the vehicle leasing industry. It found that fleet leasing companies generally have disparate systems handling their leasing and fleet management activities. This not only forced the company to view it self as having two different focuses, but also made its operations cumbersome.
Customers with both leasing as well as fleet related billings received two invoices; of course, customized invoices were not even possible without manual intervention. Profitability analysis on a lease, customer, fleet segment or any other classification of the fleet portfolio were difficult to come by as it necessitated collating and reconciling information from unconnected systems.
This technological disconnect made it difficult to obtain strong profitability and cross-functional efficiency performance metrics. Without knowing how a given full-maintenance customer's maintenance PO's stacked up against their lease billings, for instance, it becomes difficult to accurately measure profitability, let alone understand how aggressive or conservative parameters can be when renegotiating contracts.
In addition to providing a full-fledged solution to existing fleet leasing companies, "[Odessa] is confident that LeaseWave FM can open new avenues of revenue and even an entirely new business for vehicle lessors that are not already into fleet management", says Jay Mehra, COO, Odessa Technologies. "We have found that vehicle lessors averse to fleet management generally have not found an easy means of managing fleet activities; this has traditionally kept them out of the fleet management game. We hope that LeaseWave FM will change that."
Like the rest of the LeaseWave suite, LeaseWave FM is fully Internet-based. It covers the entire gamut of fleet operations, comprehensively managing the entire life cycle of a fleet contract. Typically, this begins with the issuance of a fleet card and ends when the vehicle is taken off road.
Among other things, the LeaseWave Fleet software system comes equipped with complete fuel purchase management, maintenance work management, accident management, license management, fleet card administration, exceptions reporting and customer billing capabilities. Through LeaseWave FM, fleet services can be administered either as value-added services that complement the lease life-cycle or as separate, stand-alone product offerings, independent of leasing. It follows, therefore, that LeaseWave Fleet can be deployed as a component of Odessa's suite of lease and asset management solutions or as an independent system.
About Odessa Technologies, Inc.
Odessa Technologies, Inc. is a software company located in Philadelphia, PA, with a sole focus in building and marketing software solutions to the leasing industries. The LeaseWave suite is its fully-integrated family of products that cater to various parts of the leasing operations, providing an end-to-end solution that is fully Internet-based. Furthermore, recognizing that each business is unique, the LeaseWave suite has been engineered, specifically, to be customizable. Designed using cutting-edge technology and sound functional expertise, LeaseWave can be custom-built to fit around the unique needs of each lessor. While not every client requires customization, the LeaseWave suite is flexible to cater to even the most complex of business models, as evidenced by its strong customer base. LeaseWave is the only end-to-end system that is fully Internet-based. Its technology as well as its ability to be customized easily differentiates it from competing products.
For further information, please contact:
Jeff Lezinski
Jeff.lezinski@odessatech.com
Direct: 215-231-9827
### press Release ######################

Willis Lease Finance Reports First Quarter Profit of $566,000
SAUSALITO, Calif.)----Willis Lease Finance Corporation (Nasdaq:WLFC), a leading lessor of commercial jet engines, today reported net income of $566,000, or $0.06 per diluted share, in the first quarter compared to $969,000, or $0.1 1 per diluted share, in the first quarter of 2004. Higher revenues only partially offset increased financing costs and depreciation expense in the quarter.
Current Market
"We are seeing some very positive trends in the marketplace," said Charles F. Willis, President and CEO. "Despite the high cost of fuel and heavy competition, the international aviation market is seeing substantial growth. For example, recent deregulation in India is opening that huge country to expanded commercial aviation services sparking a surge of new activity there. In the last year, four new low cost carriers were started to serve the Indian market, creating demand for new and used aircraft and aviation services across the board. China continues to generate strong growth; and South America and Europe are also seeing solid improvement."
"Another trend worth noting is the growing demand for leased engines," continued Willis. "Supply and demand conditions for engine lessors are probably more favorable than they have been at any time since early 2001. Lease rates are continuing to increase and lease terms are getting noticeably longer. In addition, it has been a long time since I saw so many purchase leaseback opportunities available in the marketplace."
Willis Lease Finance Monica J. Burke, 415-331-5281
#### Press Release #####################
----------------------------------------------------------------

• Friday the Thirteenth
Did you know: Friday got its name from a Norse deity worshipped on the sixth day – either Frigg (goddess of marriage and fertility) or Freya (goddess of sex and fertility) or both, the two having understandably been confused with one another over time.
It is said ... If 13 people sit down to dinner together, all will die within the year. The Turks so disliked the number 13 that it was practically expunged from their vocabulary (Brewer, 1894). Many cities do not have a 13th Street or a 13th Avenue. Many buildings don't have a 13th floor. If you have 13 letters in your name, you will have the devil's luck (Jack the Ripper, Charles Manson, Jeffrey Dahmer, Theodore Bundy and Albert De Salvo all have 13 letters in their names).
One of the more concrete early taboos connected with the number 13 is said to have started with the Hindus, who believed that it was always unlucky for 13 people to gather in one place – say, for dinner. Interestingly enough, exactly the same superstition has been attributed to the Vikings, though many scholars regard this and the accompanying mythological explanation as apocryphal. In any case, the story has been told as follows:
Twelve gods were invited to a banquet at Valhalla. Loki, the Evil One, god of mischief, had been excluded from the guest list but chose to crash the party, bringing the total to 13. True to form, Loki raised hell by inciting Hod, the blind god of winter, to attack Balder the Good, who happened to be a favorite of the gods. Hod took a spear of mistletoe offered by Loki and hurled it at Balder, killing him instantly. All of Valhalla grieved. And although one might take the moral of this story to be "Beware of uninvited guests bearing mistletoe," the Norse themselves supposedly concluded that 13 people at a dinner party is just plain bad luck.
As if to prove the point, the Bible tells us that there were exactly 13 present at the Last Supper. One of the 13 went on to betray Jesus Christ, setting the stage for the crucifixion.
Did you know the crucifixion took place on a Friday?
----------------------------------------------------------------

News Briefs---
Mortgage rates up; 30-year at 5.77% after 5 straight falls
http://www.usatoday.com/money/perfi/housing/2005-05-12-mortgage_x.htm
Who's in Charge of Determining U.S. Interest Rates? It May Be Beijing
http://www.nytimes.com/2005/05/13/business/worldbusiness/
13norris.html?pagewanted=all
Retail sales rise by 1.4 percent in April, the strongest gain in six months
http://www.signonsandiego.com/news/business/
20050512-1450-economy.html
US trade gap plunges in March
http://www.boston.com/business/markets/articles/
2005/05/12/us_trade_gap_plunges_in_march/
April helps Dell profit jump 28%
http://www.usatoday.com/money/companies/earnings/
2005-05-12-dell_x.htm
----------------------------------------------------------------

"Gimme that Wine"
Texas Becomes 27th State to Allow Interstate, Direct-to-Consumer Wine Shipments; Free the Grapes! Toasts Legislators' Overwhelming Support for Consumer Choice in Wine
http://home.businesswire.com/portal/site/google/index.jsp?ndmViewId=
news_view&newsId=20050511005394&newsLang=en
Americans drink more costlier wine
http://www.sfgate.com/cgi-bin/article.cgi?f=/c/a/
2005/05/12/WIGBFCN76M1.DTL
Chateau Montelena to Auction 25-Year Vertical of Montelena Estate Cabernet Sauvignon
http://home.businesswire.com/portal/site/google/index.jsp?ndmViewId=
news_view&newsId=20050511005308&newsLang=en
Merlot Fights Back; 120 Merlot Producers Band Together at the 6th Annual Merlot in May at Sterling Vineyards
http://home.businesswire.com/portal/site/google/index.jsp?ndmViewId=
news_view&newsId=20050511005744&newsLang=en
Is 'Sideways' hero's hatred of merlot justified?
http://www.law.com/jsp/article.jsp?id=1115111118320
Parker cheerful about new biography
http://www.decanter.com/news/63588.html
----------------------------------------------------------------

Top History Event Today
1846- Although fighting had begun days earlier, Congress officially declared war on -Mexico on this date. The struggle cost the lives of 11,300 American soldiers and resulted in the annexation by the US of land that became pads of Oklahoma, New Mexico, Arizona, Nevada, California, Utah and Colorado. The war ended in 1848.
----------------------------------------------------------------

This Day in American History
1607- The first permanent English settlement was established in Jamestown, VA. One hundred and five from Blackwell, England, on three ships. Most of them were 'gentlemen adventurers," gentlemen who did not work and brought servants. quite British, you know. Captains John Smith and Christopher Newport were among the leaders of the group of royally chartered Virginia Company settlers who had traveled from Plymouth, England, in three small ships: Susan Constant, Goodspeed and Discovery. The colony was named after England's King James I on this date.
1612-tobacco cultivation was undertaken at Jamestown, VA by John Rolfe, the future husband of Pocahontas, who had arrived with the Jamestown settlement. Rolfe was the first settler to come up with a method of curing tobacco, which made it possible grow tobacco crops for export to England. The smoking, chewing, and snuff became very popular and soon was the most important export to Europe. Nicotine made this not only popular, but a daily necessity. It was definitely a "cash crop" for the New World.
1665 ---A statute was enacted in Rhode Island, offering freemanship with no specifically Christian requirements, thus effectively enfranchising Jews. Being chased out of Europe, many Jews decided to come to the New World that offered freedom of religion.
1794 -- Whiskey Rebellion begins in western Pennsylvania. The War of Independence only just over, people who have recently become "Americans" take up arms against their own 'revolutionary' government & fight for autonomy. Tax collector tarred and feathered during rebellion. President George Washington sends in troops to quell the rioting and then through emissaries brings peace.
Ironically Washington had hired a Scottish farm manager who he financed to produce whiskey, and some in barrel fermentation that were sought after in their day, the bottles thought so special they were sold in wooden boxes. Washington understood the fight about taxing whiskey being easily transported, stored, and sold rather than grain itself.
1846- Although fighting had begun days earlier, Congress officially declared war on -Mexico on this date. The struggle cost the lives of 11,300 American soldiers and resulted in the annexation by the US of land that became pads of Oklahoma, New Mexico, Arizona, Nevada, California, Utah and Colorado. The war ended in 1848.
1864-the first soldier buried at Arlington National Cemetery was a Confederate soldier.
http://memory.loc.gov/ammem/today/may13.html
1908-President Theodore Roosevelt declares "Conservation is a national duty." (lower half of http://memory.loc.gov/ammem/today/may13.html )
1908 - An F4 tornado ripped through Gilliam, Bolinger, and Belcher, Louisiana. 49 people were killed and 135 were injured.
1911-birthday of pianist Maxine Sullivan, Homestead, PA.
http://www.harlem.org/people/sullivan.html
http://www.ddg.com/LIS/InfoDesignF96/Ismael/jazz/1940/sullivan.html
1912- Jazz arranger and composer Gil Evans was born in Toronto. Evans, whose career was almost entirely in the US, first became known for his innovative writing for the Claude Thornhill orchestra in the 1940's. In the following decade, Evans collaborated with trumpeter Miles Davis for such classic jazz LPs as "Miles Ahead," "Porgy and Bess" and "Sketches of Spain." He died in Mexico on March 20th, 1988. He is my favorite jazz composer/arranger. I have all his records; every one.
http://www.artistdirect.com/music/artist/bio/
0,,428387,00.html?artist=Gil+Evans
http://www.miles-davis.com/GilEvans/
http://gilevans.free.fr/biographie_us/biographie.htm
http://www.nprjazz.org/feature/gevans.html
http://www.chass.utoronto.ca/~chambers/miles.html
http://www.culturekiosque.com/jazz/miles/rhemiles4.htm
http://www.pbs.org/jazz/biography/artist_id_evans_gil.htm
http://www.melmartin.com/html_pages/Articles/miles.html
http://www.walmart.com/catalog/product.gsp?product_id=1540795&
sourceid=0100000010991440602498
http://www.edkeane.com/About%20the%20Artists/
Miles%20Evans/Mile-Evans.htm
http://www.cd-music.org/music/51379Helen-Merrill-w-Gil-Evans.html
1914-Birthday of Joe Louis, world heavyweight boxing champion, 1937-49, nicknamed the "Brown Bomber, Joseph Louis Barrow was born near Lafayette, AL. He died Apr 12, 1981, at Las Vegas, NV. Burial at Arlington National Cemetery. (Louis's burial there, by presidential waiver, was the 39th exception ever to the eligibility rules for burial in Arlington National Cemetery.)
http://www.cmgww.com/sports/louis/louis.html
1923-birthday of Pianist Red Garland, Dallas, TX.
http://www.allaboutjazz.com/bios/rxgbio.htm
http://rollingstone.com/artists/default.asp?oid=7408http://www.amazon.com/
exec/obidos/tg/stores/artist/glance/-/41495/103-9368180-9796616
1930 -the only recent "authentic" death by hail occurred in the United States occurred 36 miles northwest of Lubbock, Texas. A farmer, who was caught in an open field, died from injuries.
1933-birthday of saxophonist Buddy Catlett, Long Beach, CA
http://www.ponyboyrecords.com/files/nova/trio/nova_trio.html
http://members.aon.at/jazzclub-life-salzburg/images/Musiker/
http://www.oldpop.net/musics/Donna.htm catlett.htm
1941-50s rock 'n' roll singer Ritchie Valens was born in Pacoima, California. He was signed by Del-Fi Records in 1958, and had three big hits that year with "Come On, Let's Go," "Donna" and "La Bamba." Valens was killed in a plane crash with Buddy Holly and the Big Bopper in February 1959. There was a resurgence of interest in Valens' music in 1987 with the release of the movie biography "La Bamba." He died "...the day music died." Feb.3,1954
http://www.fiftiesweb.com/crash.htm
http://www.oldpop.net/musics/Donna-RichieVallens(LosLobos).htm
http://www.geocities.com/roger-brasil/rock/la_bamba.mid
1943- General Sir Harold Alexander telegraphed Winston Churchill, who was in Washington attending a conference, "It is my duty to report that the Tunis campaign is over. All enemy resistance has ceased. We are masters of the North African shores." About 250,000 Germans and Italians surrendered in the last few days of the campaign. This Allied victory in North Africa helped open Mediterranean shipping lines.
1943-birthday of singer Mary Wells, probably best known for her song, "My Guy." She was one of the groups of black artists of the 60's who helped end musical segregation by being played on white radio stations. Mary Wells died July 26, 1992, at Los Angeles, California at the age of 49.
http://www.cmgww.com/music/wells/
1949---Top Hits
Cruising Down the River - The Russ Morgan Orchestra (vocal: The Skyliners)
Forever and Ever - Perry Como
Careless Hands - Mel Torme
Lovesick Blues - Hank Williams
1951--Singer Stevie Wonder birthday
http://www.stevie-wonder.com/
1954- President Dwight Eisenhower signed legislation authorizing US-Canadian construction of a waterway that would make it possible for oceangoing ships to reach the Great Lakes.
1950- Stevie Wonder, whose real name is Steveland Morris Hardaway, was born in Saginaw, Michigan. He sang and played the harmonica so well that Ronnie White of the Miracles brought him to Motown records, where Berry Gordy signed him on the spot. Wonder's third single, "Fingertips-Part Two," shot to the top of the Billboard Hot 100 in the summer of 1963. Since then, Stevie Wonder has developed into one of the greatest pop composers and vocalists of our time. His songs, such as "For Once in My Life," "Signed, Sealed, Delivered, I'm Yours" and "You Are the Sunshine of My Life," appeal to a wide range of the public taste. Almost all of his albums have sold enough to qualify for gold records. The one notable exception was 1977's "Journey Through the Secret Life of Plants," a mostly instrumental album which failed to catch on with the public.
http://www.motowndiscography.com/pages/Artists/Stevie.html
http://www.stevie-wonder.com/
1954 - "The Pajama Game" made its debut on Broadway in New York City at the St. James Theatre. Harold Prince produced "The Pajama Game", his first Broadway endeavor. The show ran for 1,063 performances. John Raitt and Janis Paige starred in the leading roles. Carol Haney came to national fame for her rendition of the song, "Steam Heat". The movie version also starred Raitt -- along with Doris Day.
1957---Top Hits
School Day - Chuck Berry
A White Sport Coat (And a Pink Carnation) - Marty Robbins
So Rare - Jimmy Dorsey
All Shook Up - Elvis Presley
1958-Stan Musial of the St. Louis Cardinals got the 3,000th hit of his career, a pinch-hit double off Moe Drabowsky of the Chicago Cubs. Musial finished his career in 1963 with 3,630 hits, 1,815 at home and an equal number on the road.
http://www.stan-musial.com/
1965---Top Hits
Mrs. Brown You've Got a Lovely Daughter - Herman's Hermits
Count Me In - Gary Lewis & The Playboys
Ticket to Ride - The Beatles
Girl on the Billboard - Del Reeves
1967-Slugging outfielder Mickey Mantle of the New York Yankees hit the 500th home run of his career against Stu Miller of the Baltimore Orioles. The homer propelled the Yankees to a 6-5 victory. Mantle finished his career in 1968 with 536 home runs.
http://www.mickeymantle.org/
1971 - Aretha Franklin, the 'Queen of Soul', received a gold record for her version of "Bridge over Troubled Water", originally a Paul Simon and Art Garfunkel tune.
http://webhome.globalserve.net/ebutler/
http://www.rollingstone.com/artists/default.asp?oid=457
1971--- The U.S. Senate's sergeant-at-arms refused to swear in three young women pages nominated by U.S. Senators until the Rules Committee specifically approved them. The next day Paulette Desell of New York, Julie Price of Okalahoma, and Ellen McConnell of Illinois, are sworn in as the first female pages in the history of the U.S. Senate. Young boy pages, of course, were routinely sworn without question - with no standing rules.
1973---Top Hits
Tie a Yellow Ribbon Round the Ole Oak Tree - Dawn featuring Tony Orlando
You are the Sunshine of My Life - Stevie Wonder
Little Willy - The Sweet
Come Live with Me - Roy Clark
1973 - Tennis star Bobby Riggs defeated Margaret Court in a televised tennis match that was seen worldwide. He went on to face Billy Jean King, in a typical "Don King" hype, after appearing on many radio and television shows saying a man tennis player can always beat a woman tennis player. At that time Billy Jean King, his opponent was still in the closet, and she whipped his butt at the Houston Astrodome. The event allegedly brought women's tennis to the forefront as a competitive sport with a growing legion of fans. It certainly made Riggs a lot of money, plus put him on a circuit for more as the man for women to beat. Died Oct. 27, 1995
http://www.washingtonpost.com/wp-srv/sports/longterm/memories/
1995/95pass5.htm
1980- An f3 tornado cut through the center of Kalamazoo, Michigan, killing 5 people, injuring 79, and causing $50 million in damage.
1981---Top Hits
Morning Train (Nine to Five) - Sheena Easton
Just the Two of Us - Grover Washington, Jr./Bill Withers
Bette Davis Eyes - Kim Carnes
Am I Losing You - Ronnie Milsap
1982-The Chicago Cubs, charter members of the National League won the 8,000th game in their history, beating the Houston Astros in the Astrodome,5-0. the Cubs began their existence as the Chicago White Stockings in the National Association (1871, 1874-75) and moved to the National League in 1876. The team changed its name to the Colts in 1890, to the Orphans in 1898, and the Cubs in 1902.
1984 - "The Fantasticks", playing at the Sullivan Theatre in Greenwich Village in New York City, became the longest-running musical in theatre history with performance number 10,000 on this night. "The Fantasticks" opened on May 3, 1960.
1985-During the siege of the radical group MOVE at Philadelphia, PA, police n a helicopter reportedly dropped a bomb containing the powerful military plastic explosive C-4 on the building in which the group was housed. the bomb and the resulting fire left 11 persons dead (including four children) and destroyed 61 homes.
1985 - Tony Perez became the oldest major-league baseball player to hit a grand slam home run. Perez hit the grand slam for the Cincinnati Reds -- helping the Reds to a 7-3 win over the Houston Astros. Perez was just a month shy of his 43rd birthday when he connected for the big dinger...
1985 - 'The Boss', Bruce Springsteen, married actress/model Julianne Phillips in ceremonies in Lake Oswego, OR. The couple went their separate ways in 1989. Springsteen's hit, "I'm on Fire", was in the top ten when the couple tied the wedding knot. Springsteen remarried in June of 1991, this time to a member of his E Street Band, Patti Scialfa. Despite his popularity, Springsteen has never had a number one song. His closest to the top of the pop music charts was a four-week stay at number two with "Dancing in the Dark" (June/July, 1984). Springsteen has had 11 hits in the top ten.
http://www.brucespringsteen.net/
http://www.springstomania.com/content.html
http://www.nj.com/springsteen/
1989---Top Hits
I'll Be There for You - Bon Jovi
Real Love - Jody Watley
Forever Your Girl - Paula Abdul
Is It Still Over? - Randy Travis
1991-A way ahead of its time, Apple introduced an improved version of its Macintosh system software, called System 7.0, on this day in 1991. The new system let all Macintoshes share files in a network without the intervention of a server, and it also introduced "balloon help"-pop-up text windows offering helpful hints.
2002 Thirty-eight home runs shy of the exclusive 500 mark, one-time 'Bash Brother' Jose Canseco, 37, retires due to injuries sustained in recent years. The former American League MVP, who was cut by the Expos during spring training, had his best years in Oakland as a teammate of Mark McGwire. He later writes a book, stating he was on steroids, as was Mark McGwire.
----------------------------------------------------------------

Baseball Poem
Sign Near Bleachers Entrance
To
discriminate
against a
player based
soley on
the color
of his
uniform
is highly
recommended
Written by Dan Zamudio, published in his book
"Catcher in the Wry" Baseball Poems
Published by McFarland & Company