High Compensation to High Achievers
Leasing Subsidiary of a National Bank Holding Company looking for experienced professionals (10+ years of experience in commercial finance industry) who can originate a volume of bank-qualified credits (primarily SEC reporting companies). Average transaction size from $1-20MM. Enjoy private
office in our Southern California location.
We offer excellent commission with a draw.
Send resume in strictest confidence to:
rose.jones98@yahoo.com

Wednesday, May 4, 2011

Don't Mess with a Writer
Leader of bin Laden attack was journalism grad

Today's Equipment Leasing Headlines


From the Desk of Michael J. Witt, Esq.
Automatic Renewal: A Different Perspective
Classified Ads---Asset Management/Collections
Military Personnel Internet Warning
LEAF Commercial Credit Wells Line of Credit
by Christopher Menkin
"Broker/Lessor" looking for broker business
NAELB Broker Exchange Grows to 25
Classified Ads---Help Wanted
Letters?---We get eMail
Charlie Chan saying….
New "Nigeria" email
Alta Group Launches Financial Service Industry Blog
San Rafael, California Adopt-a-Dog
News Briefs---
U.S. Sues Deutsche Bank Over Loan Practices
Demand for Small Cars Pushed April Sales Up 18%
Kendra Wilkinson eliminated from "Dancing with the Stars"
Broker/Funder/Industry Lists | Features (collection)
Top Ten Stories Chosen by Readers | Top Stories last six months

Twitter report near scene of Seals landing
You May have Missed---
Sports Briefs
California Nuts Briefs
"Gimme that Wine"
This Day in American History
SuDoku
Daily Puzzle
GasBuddy
Weather, USA or specific area
Traffic Live----

######## surrounding the article denotes it is a "press release" and was not written by Leasing News nor information verified, but from the source noted. When an article is signed by the writer, it is considered a "by line." It reflects the opinion and research of the writer. It is considered "bias" as it is the writer's viewpoint.


[headlines]
--------------------------------------------------------------

[headlines]
--------------------------------------------------------------

[headlines]
--------------------------------------------------------------

[headlines]
--------------------------------------------------------------

[headlines]
--------------------------------------------------------------

New "Nigeria" email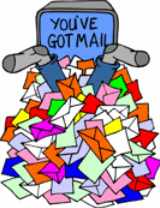 In the early days of the internet, what was prevalent were requests from Nigeria, then other African countries with promises of sharing money for help. Here is the latest:
Dear Friend,
It's my pleasure to contact you for a business investment which I want to establish in your country, though I have not met you before but wishes to contact you through email which I think is the fastest and easy way of communication these days. I am personal aid to Col Muammar Gaddafi, who is now facing war with the NATO coalition
Since I observed that the war has taken a drastic shape and it will be very difficult to resolve the crises and restore my Boss Col Muammar Gaddafi to Power. I have been able to divert a Crude Oil payment to unknown destination for safe keeping. This will now serve as my gratuity and establishment in life, since he has been very cruel and wicked to us.
I have been subjected to so many difficult tasks by his tyrant attitude and neglect to mankind. That is why I am soliciting for your kind understand to assist me receive in your custody the sum of Eleven Million and Seven Hundred and Sixty Thousand United States Dollars ( US$11.760 Million) for my establishment and subsequent disbursement in your country as I do not intend to return back even after the war.
Right now I have been able to move out of my country and wish to have a quick response from you, so that I could give out to you all the vital documents and information concerning the money. I will give the security Company your name and contact information as the bonafide beneficiary of the funds for immediate release.
This piece of information requires absolute confidentiality as you can understand that I am just hanging out here without much on me. I need your truthful cooperation, so that I can take care of my family and many other dependants scattered all over Italy, Tunisia and other countries.
Your swift response will be of great importance to me, because we do not really need to waste time over this matter. I need your contact number and mailing address for better correspondence. I look forward towards a healthier business opportunities with you in any area that will be profitable. This will be 100% risk free transaction
Hassan ibrahim
hassan.ibrahimm1@gmail.com
(The gimmick is opening a joint account to transmit the money, requiring you to put some money in the account to make it work. Guess what happens next. Editor)

Comprehensive personal property tax outsourcing services
We accept file exports and integrate personal property tax information with all lease management or accounting software. No other firm offers the combination of individual attention, software capabilities expertise, "full disclosure" and web port accessibility to information more than we do.

Click here to learn what our clients say about our service
Gary DiLillo, President 216-658-5618 or gary@avptc.com


### Press Release ############################

Alta Group Launches Financial Service Industry Blog
RENO, NEVADA, – The Alta Group, a leading international management consulting firm, announced the launch of an interactive website designed to stimulate discussion among professionals in the asset finance industry, as well as executives responsible for equipment acquisition and marketers who offer sales-aid finance to customers.
The website features several posts contributed by various Alta Group consultants on trends and current topics in an industry that is undergoing a historic transformation shaped by new regulatory pressures, the recession, more sophisticated customers and changing asset markets, especially information technology. The online content relates to the consulting firm's five distinct practice areas aligned with the business growth needs of Alta's clients: management consulting, mergers and acquisitions, professional development, vendor and captive lease programs, and legal support services.
"We hope that our postings stir candid discussion and provide insight for anyone involved in acquiring equipment, launching asset finance programs or managing a company in the $500 billion global equipment finance industry," said John Deane, CEO of The Alta Group. "We encourage the free flow of ideas and comments and expect it will grow in popularity over time as our industry increasingly uses social media." In the first two days after its launch last week, it was reported that the blog site experienced a 26 percent click-through distribution rate from The Alta Group's quarterly e-newsletter distributed on the same day as the website launch.
The current discussion topics are authored by Senior Managing Director Bruce Kropschot, discussing current mergers and acquisitions conditions, and Managing Director Paul Frechette, highlighting best practices in today's vendor and captive finance market. Director David Wiener is featured in a video spot about the vital role of independent lessors in the economic recovery. The current discussion topics are:

The Alta Group's interactive website is at www.thealtagroup.com/blog.

About The Alta Group
The Alta Group is the equipment leasing and finance industry's preeminent global consultancy, offering clients the unique combination of experience, expertise and executable counsel. The more than 40 executives worldwide have held senior management positions in public and private equipment leasing companies, manufacturers, banks and other financial services institutions. The Alta Group's major practice areas include mergers and acquisitions; vendor and captive finance; legal support services, professional development; and management consulting. The firm is observing its 20th anniversary in 2011. To learn more, please visit www.thealtagroup.com.
#### Press Release #############################
John Kenny Receivables Management
www.jrkrmdirect.com

• End of Lease Negotiations & Enforcement
• Fraud Investigation
• Credit Investigations
• Asset Searches
• Skip-tracing
• Third-party Commercial Collections
The Solution to Your Credit & Accounts Receivable Needs
John Kenny
315-866-1167 | John@jkrmdirect.com
(Leasing News provides this ad as a trade for investigations
and background information provided by John Kenny)
[headlines]
--------------------------------------------------------------

[headlines]
----------------------------------------------------------------
This Day in American History
-------------------------------------------------------------

SuDoku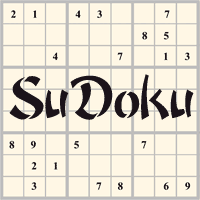 The object is to insert the numbers in the boxes to satisfy only one condition: each row, column and 3x3 box must contain the digits 1 through 9 exactly once. What could be simpler?
http://leasingnews.org/Soduku/soduko-main.htm
--------------------------------------------------------------

Daily Puzzle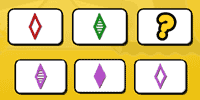 How to play:
http://www.setgame.com/set/puzzle_frame.htm
Refresh for current date:
http://www.setgame.com/set/puzzle_frame.htm
--------------------------------------------------------------


http://www.gasbuddy.com/
http://www.gasbuddy.com/GB_Map_Gas_Prices.aspx
http://www.gasbuddy.com/GB_Mobile_Instructions.aspx
--------------------------------------------------------------

Weather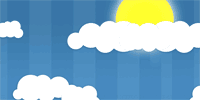 See USA map, click to specific area, no commercials
--------------------------------------------------------------

Traffic Live---
Real Time Traffic Information
You can save up to 20 different routes and check them out with one click,
or type in a new route to learn the traffic live
--------------------------------