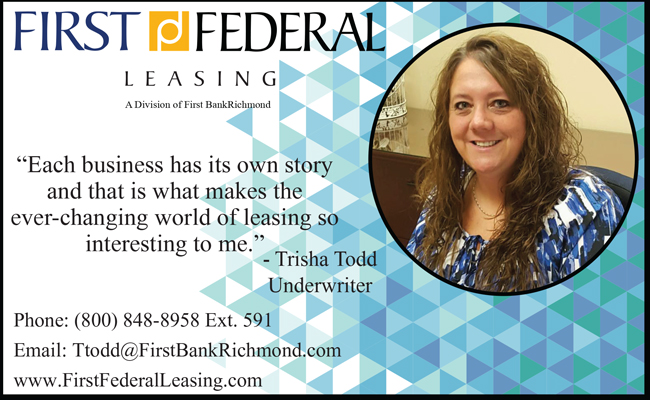 Monday, May 1, 2017


Today's Equipment Leasing Headlines

Position Wanted – Asset Management
Will Work Remotely or Relocate for Right Opportunity
Top Stories: April 24- April 28
(Opened Most by Readers)
Most Costly Bank Failure Since Financial Crisis
Cleanup by FED Estimated at $1 Billion
Cash Flow is King
Placard
What Marlin Didn't Divulge in their Press Release
"Letter from Insider Tells Layoffs and Deals in Pipeline"
Leasing News Help Wanted
Testimonial
Commercial Equipment Marketplace Council Announces
3 Day Retreat, Laguna Beach, California, June 12-14
Map--- Where U.S. Troops Are Based
Around the World
Corgi Mix
Larchmont, New York Adopt a Dog
Website Construction
Leasing News Classified Ad
News Briefs---
Iran to Launch Leasing Facility to Help Expand Transport
Railroad Expansion and Aircraft Leasing
Offshore leasing order a boon
From Equipment, Helicopters, Structures
Microsoft's profit climbs 28 percent
with shift to web-based software
Broker/Funder/Industry Lists | Features (writer's columns)
Top Ten Stories Chosen by Readers | Top Stories last six months
www.leasingcomplaints.com (Be Careful of Doing Business)
www.evergreenleasingnews.org
Leasing News Icon for Android Mobile Device
You May have Missed---
Spring Poem by Barry Marks, Esq.
Sports Brief----
California Nuts Brief---
"Gimme that Wine"
This Day in American History
SuDoku
Daily Puzzle
GasBuddy
Weather, USA or specific area
Traffic Live----
######## surrounding the article denotes it is a "press release" and was not written by Leasing News nor information verified, but from the source noted. When an article is signed by the writer, it is considered a "by line." It reflects the opinion and research of the writer.


Please send a colleague and ask them to subscribe. We are free.
Email kitmenkin@leasingnews.org and in subject line: subscribe

[headlines]
--------------------------------------------------------------
Position Wanted – Asset Management
Will Work Remotely or Relocate for Right Opportunity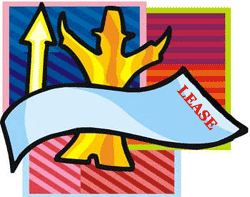 Each Week Leasing News is pleased, as a service to its readership, to offer completely free ads placed by candidates for jobs in the industry. These ads also can be accessed directly on the website at:
http://www.leasingnews.org/Classified/Jwanted/Jwanted.htm

Each ad is limited to (100) words and ads repeat for up to 6 months unless the candidate tells us to stop. Your submissions should be received here by the end of each week.

Please encourage friends and colleagues to take advantage of this service, including recent graduates and others interested in leasing and related careers.

Asset Management

5 time Presidents Club Franchise Player with 20+ years in Logistics, Collections, Technology Pricing/Appraisal ( NAPA) Certified, Portfolio Appraisal Inventory receivable proficient, Management Control System Developer & Specialist. Proactive communications & Equipment Dealer Specialist for Healthcare/Printing/Office Equipment & Industrial portfolios. Specialist in ALL Inventory receivable channels.
Daniel.Delpriora@gmail.com
[headlines]
--------------------------------------------------------------
Top Stories: April 24- April 28
(Opened Most by Readers)
(1) 3 Bulletin Board Cases Active re: 89 Day Interim Rent
by Christopher Menkin
http://leasingnews.org/archives/Apr2017/04_24.htm#3
(2) "True Lease" or "Equipment Finance Agreement"
Equipment Leases and Administrative Claims
By Tom McCurnin, Leasing News Legal Editor
http://leasingnews.org/archives/Apr2017/04_24.htm#true
(3) California Amends SB 297 – The Finder License Bill
Set for Hearing May 1 Appropriation Committee
by Tom McCurnin, Leasing News Legal Editor
http://leasingnews.org/archives/Apr2017/04_28.htm#california
(4) New Hires---Promotions in the Leasing Business
and Related Industries
http://leasingnews.org/archives/Apr2017/04_28.htm#hires
(5) Sales Makes it Happen -- By Kit Menkin
Facebook for Clients
http://leasingnews.org/archives/Apr2017/04_26.htm#facebook
(6) Funders Looking for New Broker Business
Updated
http://leasingnews.org/archives/Apr2017/04_24.htm#funders_looking
(7) Dell, Ascentium Launch Equipment ABS
By Allison Bisbe, Asset Securitization Report
http://leasingnews.org/archives/Apr2017/04_24.htm#dell
(8) Canada's Housing Bubble Explodes As Its Biggest
Mortgage Lender Crashes Most In History
http://www.zerohedge.com/news/2017-04-26/canadas-housing-bubble-explodes-its-biggest-mortgage-lender-crashes-most-history
(9) Signature Financial LLC, Names 4 Origination Officers
Executive Sales Officers Grows to 32 in 18 States
http://leasingnews.org/archives/Apr2017/04_24.htm#signature
(10) Time Payment Committed to 70% Headquarters Increase
Expands in Burlington, Massachusetts
http://leasingnews.org/archives/Apr2017/04_28.htm#time
[headlines]
--------------------------------------------------------------
Most Costly Bank Failure Since Financial Crisis
Cleanup by FED Estimated at $1 Billion
by Christopher Menkin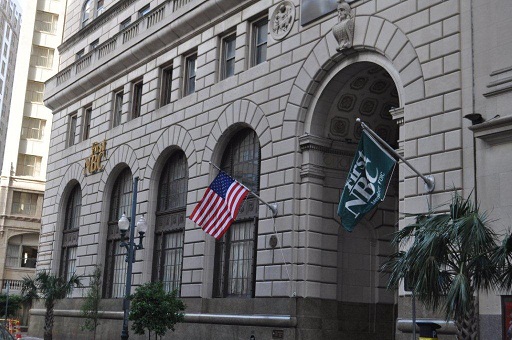 First NBC Bank, New Orleans, Louisiana
The projected almost billion-dollar loss comes from the difference in the FDIC's obligations and what it can expect to collect from the assets. The last time the FDIC paid more than $1 billion to absorb losses was when two banks in Puerto Rico failed in 2010. Talk of helping the area after the hurricane Katrina and tax credit loans appears to be more public relations than facts. The bank got off to a good start, but basically made too many bad loans, had high non-current loans and many commercial and real estate charge offs, particularly in the last few years when the economy was good.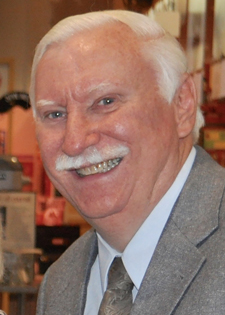 Ashton J. Ryan
First NBC Bank President
First NBC Bank was founded May 19, 2006. As of December 31, 2016, the bank had 597 fulltime employees with a Tire 1 Risk-Based Capital ratio of 4.65%. Note Full Time Employee count from the year started in 2006: 59 full time employees; 2007, 72; 2008, 113; 2009, 140; 2010, 213; 2011, 403; 2012, 446; 2013, 494; 2014, 502; 2015, 581; 2015, 597.
It was not equity that took the bank down, but note charges offs, then profits, and worst of all: Non-Current Loans.
(In Millions, if not noted otherwise):
Net Equity

2006

$59.9

2007

$60.7

2008

$60.5

2009

$83.0

2010

$131.7

2011

$215.7

2012

$251.1

2013

$338.3

2014

$381.8

2015

$426.3

2016

$436.3

Profit

2006

-$1.2

2007

$707,000

2008

$2.9

2009

$5.3

2010

$10.4

2011

$17.7

2012

$25.0

2013

$34.5

2014

$45.4

2015

-$21.8

2016

-19,534

Non-Current Loans

2006

$3.1

2007

$3.2

2008

$2.8

2009

$3.3

2010

$3.8

2011

$9.0

2012

$10.0

2013

$16.6

2014

$21.3

2015

$155.1

2016

$304.6
There was a tax credit involved in construction that confused the equity issue, but primarily looks to me again here are incompetent board of directors who lead the bank, steering business to their many business and personal friends, who didn't deserve it.
First NBC Board of Directors


The 29 branches of First NBC Bank, New Orleans were closed Friday by the Louisiana Office of Financial Institutions, which appointed the Federal Deposit Insurance Corporation (FDIC) as receiver. To protect the depositors, the FDIC entered into a purchase and assumption agreement with Whitney Bank, Gulfport, Mississippi. No depositor is losing money as a result of this transaction.
At the time of closing, the FDIC estimates that the cost to the Deposit Insurance Fund (DIF) will be $996.9 million. Compared to other alternatives, Whitney Bank's acquisition was the least costly resolution for the FDIC's DIF. First NBC Bank is the fourth FDIC-insured institution to fail in the nation this year, and the first in Louisiana.
As of December 31, 2016, First NBC Bank had approximately $4.74 billion in total assets and $3.54 billion in total deposits. As of early April, the FDIC estimates $1.6 billion were in transactional deposit accounts. Whitney Bank paid a $35 million premium for the deposits it assumed. Earlier this year, First NBC Bank sold assets and deposits, including nine branches, to Whitney Bank.
In addition to assuming the transactional deposit accounts of the failed bank, Whitney Bank agreed to purchase approximately $1 billion of the failed bank's assets. The FDIC will retain the remaining assets for later disposition.
Bank Beat:
http://www.leasingnews.org/Conscious-Top%20Stories/Bank_Beat.htm
[headlines]
--------------------------------------------------------------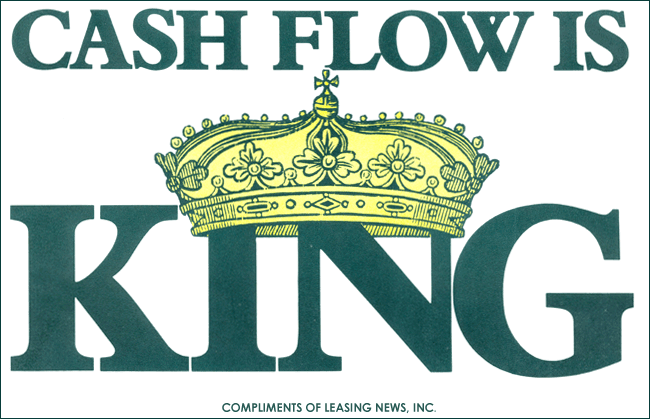 [headlines]
--------------------------------------------------------------
What They Didn't Divulge in their Press Release
"Letter from Insider Tells Layoffs and Deals in Pipeline"

"Marlin Business Services Reports Record Origination Volume"
Press Release Headline
The bottom line was First Quarter Net Income $3.6 million compared to $4.5 million in 2016; converted in GAAP, realizing $1.5MM to $3.6MM, the previous year.



Jeffrey Hilzinger, Marlin's President and CEO, explained in the Marlin Press release, "...one of Marlin Business Bank's regulatory agencies communicated preliminary findings in connection with the timing of certain aspects of the payment application processes in effect prior to February 2016 related to the assessment of late fees. We believe that the resolution of this matter will require Marlin to pay restitution to customers. Our current estimate of such restitution is $4.2 million, which has been charged against first quarter earnings along with related professional service fees and costs."
There appears more to the story, as noted in this unsigned letter received by Leasing News:
"To: Mr. Menkin — Leasing News
Re: Marlin
"I just wanted to let you know that several key senior officers were recently let go by Marlin in apparent cost cutting and job elimination moves. The Chief Marketing Officer, the Senior Vice President of Human Resources and the Head of Asset Recovery were all recently let go without warning. The executives seem to be betting their careers on 'Marlin 2.0,' but it does not appear to be generating the expected results. Sales volume has grown, but mostly in lower yielding business and riskier equipment categories. So profits are not growing as expected, which apparently led to major cost cutting moves like terminating the Chief Marketing Officer, the SVP of HR and the Head of Recovery. It will be interesting to hear how the executives spin this on the next earnings call."
The information above was not in the "Earnings Call Webcast" last Friday that followed the release of the First Quarter. The Webcast consisted of friendly stock analysts and five Marlin Executives.
Hilzinger was quick to announce, "Total origination volume increased more than 49% from a year ago and was an all-time record. This is particularly impressive for first quarter which tends to be our seasonally weakest quarter for origination volume.
"During the quarter we benefited from continued strong demand in our equipment finance business including a better than expected contribution from Horizon Keystone Financial, an acquisition we completed early in the first quarter."
He set the tone to talk about customer satisfaction and source of repeat business. There was much talk in the 15 page webcast transcript about the many customers Marlin has built up over the years; however, the copier customers, a high percentage of their business, according to their year-end reports, were subject to Evergreen clause abuse, according to complaints to Leasing News for years as well as from ex-employees, complaints about late fees and insurance from their Caribbean company.
Leasing News attempted to contact several executives of Marlin for a comment on the letter received, but there was no reply.
Webcast Transcript:
https://seekingalpha.com/article/4066871-marlin-business-services-mrln-ceo-jeff-hilzinger-q1-2017-results
1st Quarter Press Release:
https://seekingalpha.com/filing/3519109?app=1&uprof=52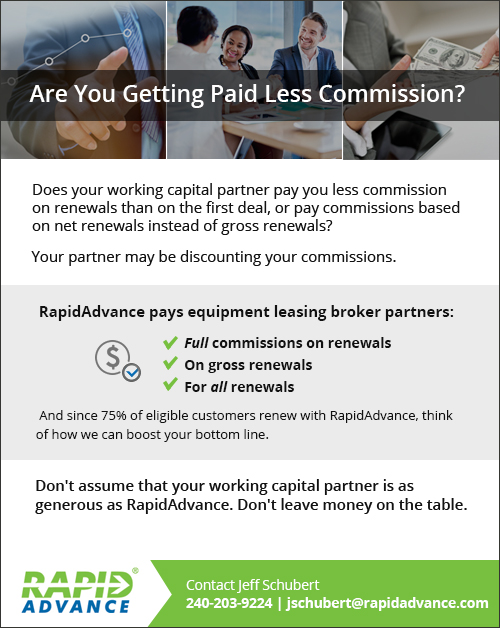 [headlines]
--------------------------------------------------------------
Leasing News Help Wanted
Testimonial
"Kit - thank you for working with us on our national sales position posting - it was successful - the responses were just as we desired - quality over quantity - two individuals, each with over 25 years of experience, have accepted positions with our company!"
Regards,
Your loyal reader :)
Darren Gardner, CLFP
www.AllianceCap.com

How to Obtain a Help Wanted Ad
http://www.leasingnews.org/Classified/Hwanted/Hwanted-post.htm
[headlines]
--------------------------------------------------------------
Commercial Equipment Marketplace Council Announces
3 Day Retreat, Laguna Beach, California, June 12-14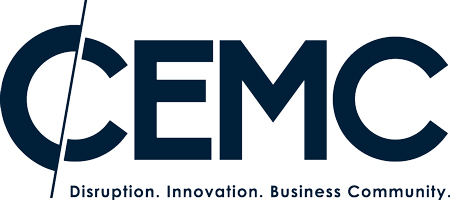 Invited are capital providers, online asset sellers, equipment industry leaders, technology disruptors, data leaders, and practitioners who are transforming the asset purchase and finance space.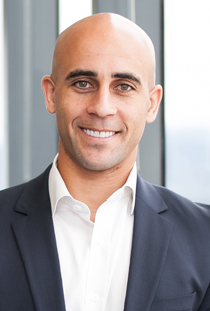 Charles Anderson, Commercial Equipment Marketplace Council Founder, said, "The working sessions are designed to address the opportunities and challengers in the FinTech marketplace and how the technology can be utilized to develop more business with successful results."
Sponsors include Current Capital, PayNet, The Alta Group, Columbia University, Stanford University, Genpack, Katten, and HCVT.
A brochure on participating attendees with other information:
http://leasingnews.org/PDF/CEMC_Innovation_Summit2017.pdf
To learn more about the CEMC and the upcoming 2017 Innovation Summit, please email Corey Waller at cwaller@cemcouncil.com
[headlines]
--------------------------------------------------------------
Map--- Where U.S. Troops Are Based
Around the World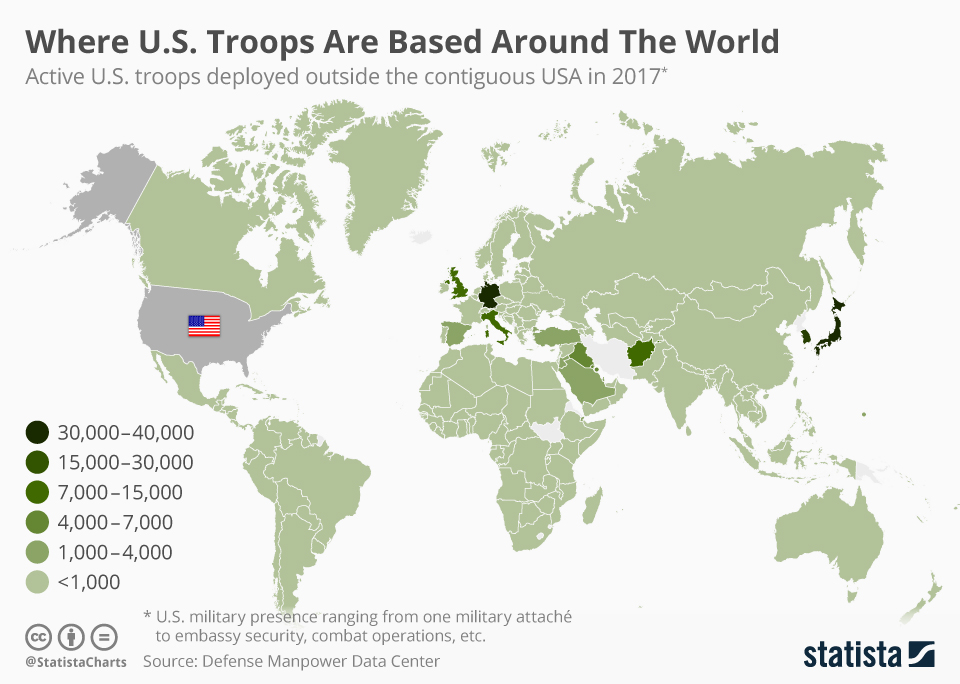 The Map above shows active U.S. troops deployed
outside the contiguous USA in 2017.
According to Niall McCarthy, Statista, the United States has the third largest number of active-duty troops (1.3 million) of any military worldwide, trailing China (2.2 million) and India (1.4 million). As well as substantially higher military spending, the U.S. military's unparalleled presence across the world also sets it apart from those nations.
According to the Defense Manpower Data Center, the Army, Marine Corps, Navy, Air Force and Coastguard have about 200,000 active-service members deployed to 170 countries worldwide.
Japan hosts the most U.S. troops with 39,000 in total while Germany comes second with 34,800. South Korea has the third-highest number of U.S. service members overseas with 23,468.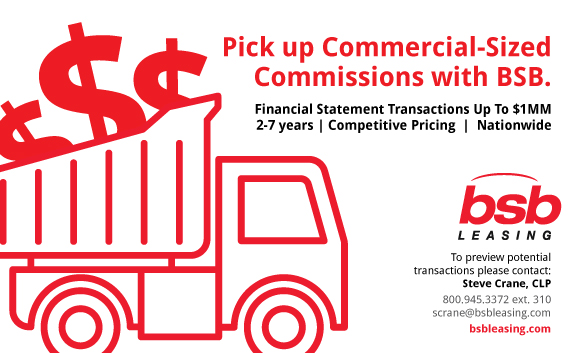 [headlines]
--------------------------------------------------------------
Corgi Mix
Larchmont, New York Adopt a Dog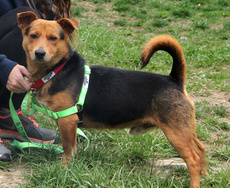 Baxter
"Baxter is an adorable and happy Corgi mix, about a year old and 25 lbs. He is very sweet and friendly."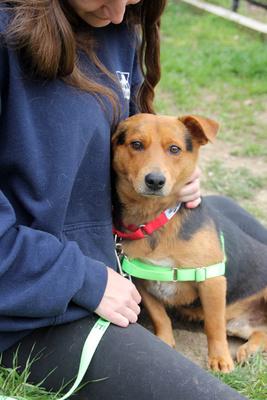 Dog Adoption Application Online:
http://www.ny-petrescue.org/application/applicant-1.php
Pet Rescue
P.O. Box 393,
Larchmont, NY 10538
(914) 835-3332
nypetrescue@gmail.com

Adopt a Pet
http://www.adoptapet.com/
[headlines]
--------------------------------------------------------------
Website Construction
Complete Turnkey Blog
Generate Leads, Build Authority and Showcase your expertise with your own lease blog. Don't have the time? We do it for you. Complete turnkey blog setup and/or content only provided by leasing expert for leasing companies.
Email for free evaluation stu@p2plendingexpert.com
[headlines]
--------------------------------------------------------------

News Briefs---
Iran to Launch Leasing Facility to Help Expand Transport
Railroad Expansion and Aircraft Leasing
https://financialtribune.com/articles/economy-business-and-markets/63444/iran-to-launch-leasing-facility-to-help-expand-transport
Offshore leasing order a boon
From Equipment, Helicopters, Structures
http://www.newsminer.com/opinion/editorials/offshore-leasing-order-a-boon-state-could-benefit-from-executive/article_dafc6688-2c7e-11e7-9320-7fc8b5d56719.html
Microsoft's profit climbs 28 percent
with shift to web-based software
http://www.seattletimes.com/business/microsoft/microsofts-earnings-beat-analyst-forecasts/
[headlines]
--------------------------------------------------------------

You May Have Missed---
Apple's Stock Races Ahead as Investors Bet on New iPhones
https://www.nytimes.com/2017/04/30/technology/apples-stock-races-ahead-as-investors-bet-on-new-iphones.html?ref=business&_r=0
[headlines]
--------------------------------------------------------------
Poem
Baseball Poems
# 1
by Brendan Awerbach
Baseball is a game, It has a Hall of Fame.
In Cooperstown, it's there, Getting in is so rare.
Baseball! Doubleday is the father of the game we know,
Or is it really so.
Playing in the late 1800's,
In front of crowds that were smaller then a hundred.
Baseball started in a very small way,
People needed to know how to play.
By the 1920's after the Black Sox scandal,
Baseball was changing and people started to get the handle.
The Yankees of the 30's and 40's started to create quite a sensation,
as baseball fever gripped the eastern part of the nation.
Ruth, Gehrig, Cobb, Johnson and Young all became the names of the day,
They would be the first to be in the Hall of Fame in a great way.
Baseball from the late 30's to the mid 40's took a back seat to the war,
but in the late 40's and 50's came back with roar.
A new generation of players were around,
Led by Feller, DiMaggio, Williams and Snyder, the stars seemed to abound.
The 60's and 70's gave us more greats,
Koufax, Yastremski, Mays, Aaron, Mantle and Maris,
Baseball was known and played from the US to Paris.
As we entered the 80' and 90's, more stars came around,
Griffey, Ripken, Mcquire, Jackson, Ryan and Smoltz , all are the players that will astound.
The Hall of Fame is where all the greats are enshrined,
To hear their stories and tales can take a lotta time.
To understand baseball is not very tough,
And if you love the game, you can never get enough
[headlines]
--------------------------------------------------------------

Sports Briefs----
Joe Buck explains why Tony Romo was different
with the media than most other players
https://sportsday.dallasnews.com/dallas-cowboys/cowboys/2017/04/30/joe-buck-explains-tony-romo-different-media-players
Jazz 104, Clippers 91 — Final
http://bleacherreport.com/live-blogs/jazz-vs-clippers-4-30-2017
Warriors to face Jazz in Western Conference semifinals
http://www.sfgate.com/warriors/article/Warriors-to-face-Jazz-in-Western-Conference-11110458.php?ipid=articlerecirc
[headlines]
--------------------------------------------------------------


California Nuts Briefs---
California gas tax increase is now law.
What it costs you and what it fixes
http://www.sacbee.com/news/politics-government/capitol-alert/article147437054.html#emlnl=Todays_Top_Stories
SF Bay Area home prices near all-time high,
sales jumped in March
http://www.mercurynews.com/2017/04/27/sjm-housing-0428/
[headlines]
--------------------------------------------------------------



"Gimme that Wine"

http://www.youtube.com/watch?v=EJnQoi8DSE8
Auction of Washington Wines climbs to No. 4 in U.S. rankings
http://www.greatnorthwestwine.com/2017/04/27/auction-washington-wines-climbs-no-4-u-s-rankings/


Free Mobile Wine Program
http://leasingnews.org/archives/Feb2010/2_26.htm#mobile
Wine Prices by vintage
http://www.winezap.com
http://www.wine-searcher.com/
US/International Wine Events
http://www.localwineevents.com/
Leasing News Wine & Spirits Page
http://two.leasingnews.org/Recommendations/wnensprts.htm

[headlines]
----------------------------------------------------------------
This Day in American History
1594 – John Haynes (d. 1653/4), the first Governor of the Connecticut Colony, was born in Essex, England. Haynes was influential in the drafting of laws and legal frameworks in both Massachusetts and Connecticut colonies. He was on the committee that drafted the Fundamental Orders of Connecticut, which has been called one of the first written constitutions. He also invested most of his fortune in Connecticut, "to the ruine of his famylye in Englande."
1764 – Architect Benjamin Latrobe (d. 1820), the designer of the US Capitol building, was born in Leeds, England.
1795 – Kamehameha I, King of Hawai'i, defeated Kalanikupule and established the Kingdom of Hawai'i with the unification of the independent islands of Hawai'i, O'ahu, Maui, Moloka'i and Lana'i under one government. The kingdom won recognition from major European powers. The US became its chief trading partner, and the kingdom was watched jealously lest Britain, Japan, or another power threaten to seize control.
1830 - Birthday of Mary Harris Jones (d. 1930) at Cork, Ireland. Better known as "Mother Jones," the American labor leader, after the death of her husband and four children (during the Memphis yellow fever epidemic of 1867) and loss of her belongings in the Chicago Fire in 1871, Jones devoted her energies and her life to organizing and advancing the cause of labor. It seemed she was present wherever there were labor troubles. She gave her last speech on her 100th birthday. In 1923, at the age of ninety-three, she was still working among striking coal miners in West Virginia. A passionate organizer, she counted among her more spectacular achievements the leading of a march of miners' wives who routed strikebreakers with brooms and mops in the Pennsylvania coalfields in 1902, and the leading of a march of striking child textile workers from Kensington, Pennsylvania, to President Theodore Roosevelt's Long Island home in 1903 to dramatize the case for abolition of child labor. In 1905, she helped found the Industrial Workers of the World.
http://www.johnshepler.com/articles/mojo.html
http://www.mojones.com/info/maryharris.html
1841 – The first emigrant wagon train left Independence, Missouri, for California.
1850 - The "Panama" sailed from San Francisco with $1,500,156 in gold dust destined for the East.
1850 – The first Mayor of San Francisco was John Geary. Originally known as Yerba Buena, the city name was changed to San Francisco in 1847.
1852 - Birthday of Martha Jane (Calamity Jane) Canary (d. 1903) in Princeton, MO. U.S. frontierswoman and stagecoach driver. She joined Buffalo Bill's Wild West Show and has been romanticized in movies, fiction stories, and legends. She was reportedly rough mannered (with most people of the place and era) and, as was also common in those days for women without the protection of one man, was a prostitute of sorts. She frequented bars, was rumored (mostly disproved) to have driven stagecoaches, but she was a crack shot. It is believed that she began roaming the mining areas after she was orphaned at 15. She toured with several Wild West shows including Buffalo Bill's. She often dressed in men's clothing (also not a particularly unusual thing in the pioneer west for active and poor women). According to some legends (told mostly by herself), she scouted for the army including Col. George Custer. She went to the Black Hills of South Dakota with a geological expedition and stayed in Deadwood after the gold strike there. There she became a companion to Wild Bill Hickock although a rumored marriage probably never took place. The name "Calamity" has been variously explained as being derived from her care of patients during a smallpox epidemic or warnings to men who felt a single woman alone was a plaything to be used as they would. She eventually moved to El Paso and married (maybe). She had a habit of referring to her male companions as husbands. She exhibited herself in some shows following depictions of her as a romantic character in the dime novels of the day. Living in abject poverty for many years, she eventually traveled back to South Dakota where she died in 1903 and was buried next to Wild Bill Hickock.
http://www.lkwdpl.org/wihohio/cana-mar.htm
http://www.cowgirls.com/dream/cowgals/calamity.htm
http://womenshistory.about.com/library/bio/blbio_calamity_jane.htm
http://www.watermargin.com/graves/wildbill.html
1855 - When nationally known public speaker and feminist Lucy Stone married Henry Blackwell, a marriage contract written by the bride and groom was read at the wedding that disavowed the gross inequity married women suffered under American law, and the word "obey" was omitted from their marriage vows. A year after the ceremony, the bride further shocked society by taking back her maiden name, which she kept for the rest of her life.
http://ads.addynamix.com/creative/2-2127570-1i?
http://www.lucystoneleague.org/
1855 - Birthday of Cecilia Beaux (d. 1942) in Philadelphia. As an artist, she is generally recognized as the leading U.S. portrait painter of her day. Her first paintings, those of her family, won prizes in the U.S. and Paris. She was elected to the Societe Nationale des Beaux-Arts (Paris) and the American Academy of Arts and Letters (1933). Her paintings are in major museums throughout the world including the Metropolitan Museum of Art. An injury cut short her career. One historian wrote: "In 1895 she became the first woman instructor at the Pennsylvania Academy of the Fine Arts, and in 1896, on the strength of her showing at the Paris Salon, she was elected to membership in the Societe Nationale des Beaux-Arts." Cecilia Beaux moved to New York City in 1900. Later major works included commissioned portraits of Mrs. Theodore Roosevelt and her daughter Ethel, Mary Adelaide Nutting (for the Johns Hopkins Hospital), Mrs. Andrew Carnegie, Richard Watson Gilder, and, for the National Art Committee's project on World War I leaders, Adm. Lord David Beatty, Georges Clemenceau, and Cardinal Mercier. "Her paintings were placed in such major collections as the National Collection of Fine Arts, the Metropolitan Museum, the Art Institute of Chicago, the Luxembourg Museum of Paris, and the Uffizi Gallery of Florence. Her work, while it suggested at times the influence of some of her French Impressionist teachers, and at other times was compared to that of John Singer Sargent, was not imitative of any master." Some of her work is also exhibited at the Women's Museum of Art in Washington, D.C.
http://www.butlerart.com/pc_book/pages/cecilia_beaux_1855.htm
http://www.artrenewal.org/museum/b/Beaux_Cecilia/page1.html
http://www.allposters.com/gallery.asp?aid=731567&c=&search=Beaux
http://www.artcyclopedia.com/artists/beaux_cecilia.html
1862 - Capt. David G. Farragut and Union forces took possession of New Orleans after running past Forts Jackson and St. Philip on the Mississippi River at night and then defeating a small Confederate flotilla. In its 19 months of service, the Hartford was hit 240 times by enemy fire. Farragut was promoted to Rear Admiral in July.
http://www.nps.gov/vick/visctr/sitebltn/farragut.htm
http://www.us-civilwar.com/farragut.htm
1863 - At the battle of Chancellorsville, 50 miles southwest of Washington, DC., Gen. Robert E. Lee won his greatest victory over huge Union forces under Gen. Joseph Hooker. The battles lasted for four days. In the North, 17,275 were killed or wounded; in the South, 12,821. Here is a good piece of trivia, General Hooker allowed his troops to bring "ladies of the evening" into camp, and many also traveled with his troops. They were called "Hookers" and they are so known today.
http://www2.cr.nps.gov/abpp/battles/va032.htm
http://www.nps.gov/frsp/cville.htm
http://www.bergen.org/civilwar/defense/chnclee.html
http://www.war-art.com/chancellorsville.htm
http://www.civilwarhome.com/chancell.htm
http://www.militaryhistoryonline.com/gettysburg/intro/chance.htm
http://www.collectorsnet.com/cwtimes/chancell.htm
1864 - Birthday of Anna M. Jarvis (d. 1948) in Webster, WV. She is the founder of Mother's Day. After many women had attempted to have a special day set aside to honor mothers after the U.S. Civil War, Jarvis was successful in having the second Sunday of May set aside to do so. By 1913, every state in the Union established the observance and in 1914, President Woodrow Wilson signed a joint resolution of Congress to officially recognize the day. She was unalterably opposed the commercialization of the observance, wanting to keep it a pure and simple remembrance. A number of other women, including Julia Ward Howe had suggested Mother's Day, but none were successful until Jarvis's campaign, which started in Philadelphia in May, 1908 with the pink carnation being worn if the mother was alive and white in memorial. The observance was originally to be a renunciation of war, militarism, and the patriarchy that cost women their husbands and sons in the Civil War. Jarvis spent most of her declining years in attempt to keep the holiday pure from the inroads of florists, jewelers, and the like who made it a marketing circus. Here is the original, pre-Hallmark, Mother's Day Proclamation, penned in Boston by Julia Ward Howe in 1870.
http://www.rootsweb.com/~wvtaylor/founder.htm
1866 – Race riots began in Memphis. In three days' time, 46 African-Americans and two whites were killed. Reports of the atrocities influenced passage of the Fourteenth Amendment to the Constitution.
1867 – Howard University in Washington, DC was established. Shortly after the end of the Civil War, members of The First Congregational Society of Washington considered establishing a theological seminary for the education of African-American clergymen. Within a few weeks, the project expanded to include a provision for establishing a university. Within two years, the University consisted of the Colleges of Liberal Arts and Medicine. The new institution was named for General Oliver O. Howard, a Civil War hero, who was both the founder of the University and, at the time, Commissioner of the Freedmen's Bureau. Howard later served as President of the university from 1869–74. Congress chartered Howard on March 2, 1867, and much of its early funding came from endowment, private benefaction, and tuition. An annual congressional appropriation administered by the Department of Education funds Howard University and Howard University Hospital.
1873 - Birthday of William Morris, born Zelman Moses (d. 1932) in in Schwarzenau, Germany. Founder of the William Morris Agency. http://www.wma.com/
1873 - Congress enacted the one cent postal card. The first cards were made by the Morgan Envelope Company, Springfield, MA. Stamp collectors state the first cancellation was May 12, 1873.
1874 - Birthday of Romaine Brooks (d. 1970) in Rome. U.S. artist whose palette of primary black, grey and brown produced amazingly insightful portraits. The daughter of an unstable mother and brother who became dangerously paranoid, she was sent away to various schools. Following their deaths, she inherited a fortune. She married for form's sake but lived openly as a lesbian, maintaining an on\off liaison for 40-years with the wandering Natalie Clifford Barney, noted U.S. expatriate writer. She continued to paint until her late 80s. The largest collection of her works can be viewed at the National Museum of American Art, Washington, DC. http://www.satanic.org/~succubus/romaine.html
http://www.uwrf.edu/history/prints/women/brooks.html
http://www.bampfa.berkeley.edu/exhibits/brooks.html
http://www.tfaoi.com/aa/1aa/1aa636.htm
http://www.queerstudies.com/histories/b/brooks_romaine.htm
http://www.csupomona.edu/~plin/women2/images/brooks_big.jpg
http://www.queerculturalcenter.org/Pages/Brooks/BrooksChron.html
1883 - "Buffalo Bill" Cody put on his first Wild West Show
1884 - Construction was begun on the Home Insurance Company building in Chicago, IL on what was to become the modern skyscraper. The 10-story building was completed in 1885. Designed by William Le Baron Jenney, it had a steel frame which carried the weight of the building. The walls provided no support but hung like curtains on the metal frame. This method of construction revolutionized American architecture and allowed architects to build taller and taller buildings. This building was constructed of marble and flanked by four columns of polished granite supporting a marble balcony. Two additional stories were added to it later. The steel frame supported the entire weight of the walls, instead of the walls themselves carrying the weight of the building.
http://www.skyscrapers.com/english/worldmap/building
/0.9/102645/index.html
1884 – Moses Fleetwood Walker became the first African-American to play in a professional baseball game in the United States. Walker played one season as the catcher of the Toledo Blue Stockings of the American Association, then a Major League. He then played in the minor leagues until 1889, when professional baseball prohibited blacks from playing, a practice that stood for nearly 60 years when the Dodgers signed Jackie Robinson. After leaving baseball, Walker became a businessman and advocate of Black Nationalism.
1884 - Proclamation by the Federation of Organized Trades and Labor Unions of the demand for eight-hour workday in the United States. Labor movement publications called for an eight-hour day as early as 1836. Boston ship carpenters, although not unionized, achieved an eight-hour day in 1842. In 1864, the eight-hour day quickly became a central demand of the Chicago labor movement. The Illinois legislature passed a law in early 1867 granting an eight-hour day but had so many loopholes that it was largely ineffective. A citywide strike that began on 1 May 1867 shut down the city's economy for a week before collapsing. On 25 June 1868, Congress passed an eight-hour law for federal employees. On 19 May 1869, President Ulysses Grant issued a National Eight Hour Law Proclamation. The eight-hour day might have been realized for many working people in the US in 1937, when what became the Fair Labor Standards Act (29 U.S. Code Chapter 8) was first proposed under the New Deal. As enacted, the act applied to industries whose combined employment represented about twenty percent of the US labor force. In those industries, it set the maximum workweek at 40 hours, but provided that employees working beyond 40 hours a week would receive additional overtime bonus salaries.
1885 – The original Chicago Board of Trade building opened.
1886 - Rallies are held throughout the United States demanding the eight-hour work day, culminating in the Haymarket affair in Chicago, in commemoration of which May 1 is celebrated as International Workers' Day in many countries.
1889 – Bayer introduced aspirin in Germany in powder form.
1891 – Cy Young pitched the first game in Cleveland's new League Park, defeating the Cincinnati Redlegs, 12-3.
1893 - The Columbian Exposition Opened at 12:08 PM at Chicago, IL, when President Grover Cleveland, in the presence of nearly a quarter of a million people, placed his finger on a golden key. Amid the unfurling of thousands of flags, sounding of trumpets and booming of cannons, the key activated an electromagnetic valve, steam rushed into great cylinders and the immense pump began its enormous burden of pumping 15,000,000 gallons of water a day to supply the 685-acre fair and its visitors with an ample water supply.
http://columbus.gl.iit.edu/
http://xroads.virginia.edu/~MA96/WCE/title.html
http://www.whitehouse.gov/history/presidents/gc2224.html
http://www.caldwellnj.com/grover.htm
1894 - The first significant American protest march arrived in Washington, D.C. Coxey's Army was a protest march by unemployed workers from the United States, led by Ohio businessman Jacob Coxey during the second year of a four-year economic depression that was the worst in US history to that time. The protest related to the unemployment caused by the Panic of 1893 and to lobby for the government to create jobs which would involve building roads and other public works improvements, with workers paid in paper currency which would expand the currency in circulation, consistent with populist ideology.
1896 – Gen. Mark Clark (d. 1984) was born in Sacketts Harbor, NY. A general during World War II and the Korean War, he was the youngest lieutenant general (three-star general) in the U.S. Army. During World War I, he was seriously wounded by shrapnel. After the war, Clark's abilities were noticed by future U.S. Army Chief of Staff George C. Marshall. During World War II, he commanded the Allied Fifth Army, and later the Fifteenth Army Group, in the Italian campaign. He is known for leading the Fifth Army in its capture of Rome in June, 1944. General Eisenhower considered him a brilliant staff officer and trainer. Clark was awarded many medals, including the Distinguished Service Cross, the U.S. Army's second highest award. One legacy of the "Clark task force" which he headed from 1953-55 to recommend on all Federal intelligence activities, is coining the term "Intelligence Community."
1900 – The Schofield Mining Disaster in Utah killed over 200 men in what is to date the fifth-worst mining accident in United States history.
1906 - The Night and Day Bank opened in New York City. It was open 24 hours a day. Oakleigh Thorne was the first president. The idea was originated by Thomas Benedict Clarke.
1908 - Birthday of trombonist Henderson Chambers (d. 1967), Alexandria, LA
1909 - Birthday of Kate Smith, born Kathryn Elizabeth Smith (d. 1986) at Greenville, VA. One of America's most popular singers and she never took a formal music lesson. She recorded more songs than any other performer (more than 3,000), made more than 15,000 radio broadcasts and received more than 25 million fan letters. Nineteen of her records sold over a million copies, and she sold more war bonds during World War II than anyone else. On Nov 11, 1938, she introduced a new song during her regular radio broadcast, written especially for her by Irving Berlin: "God Bless America." It soon became the unofficial national anthem, and, since 9/11, is sung at the 7th inning of Major League baseball games. Her rendition is sung at Yankee Stadium. She began her radio career May 1, 1931, with "When the Moon Comes Over the Mountain," a song identified with her throughout her career.
http://www.katesmith.org/
1909 - Birthday of drummer Jesse Price (d. 1974), Memphis, TN.
http://www.umkc.edu/orgs/kcjazz/jazzfolk/pricj_00.htm
1912 – The Beverly Hills Hotel opened.
1915 - Birthday of Archie Williams (d. 1993) at Oakland, CA. With Jesse Owens and others, he debunked Hitler's theory of the superiority of Aryan athletes at the 1936 Berlin Olympics. As a member of the US team, Williams won a gold medal by running the 400-meter in 46.5 seconds (0.4 second slower than his own record of earlier that year). Williams earned a degree in mechanical engineering from the University of California, Berkeley in 1939 but had to dig ditches for a time because they weren't hiring black engineers. He became an airplane pilot and for 22 years trained Tuskegee Institute pilots, including the Tuskegee Airmen of World War II. When asked during a 1981 interview about his treatment by the Nazis during the 1936 Olympics, he replied, "Well, over there at least we didn't have to ride in the back of the bus."
http://www.usatf.org/athletes/hof/williams.shtml
http://sunsite.berkeley.edu:2020/dynaweb/teiproj/oh/
blackalum/williams/@Generic__BookView
1915 – RMS Lusitania departed from New York City on her two hundred and second, and final, crossing of the North Atlantic. Six days later, the ship is torpedoed off the coast of Ireland with the loss of 1,198 lives.
1916 – Actor Glenn Ford (d. 2006) was born in Quebec.
1918 - Jack Paar's (d. 2004) Birthday, in Canton, OH. Paar, an early TV star, immediately preceded Johnny Carson as the host of "The Tonight Show," from 1957-62. Paar succeeded the show's first host, Steve Allen.
http://www.jackpaar.com/
(I remember many nights staying up with my father watching the Jack Paar Show. He and I were both night owls.)
http://talkshows.about.com/cs/jackpaar/
1920 - The Brooklyn Dodgers and the Boston Braves played the longest game in Major League Baseball history, but did not finish it. After 26 innings, the game was halted because of darkness with the score tied, 1-1. Each team used just one pitcher, Leon Cadore for the Dodgers and Jose Oescher for the Braves, who gave up 12 and 9 hits, respectively. Despite its 26 innings, the game took just 3 hours, 50 minutes as the game was not televised and there were no commercials!! The next day, the Dodgers lost to the Phillies in 13 innings. The day after that, the Braves returned to Boston and lost again in 19 innings.
1920 – Babe Ruth, in his first season in pinstripes, hit the first HR of his Yankee career at the Polo Grounds. "The House That Ruth Built," also known as Yankee Stadium, would not open until 1923.
1924 - Big Mabelle was born Mabel Louise Smith (d. 1972) in Jackson, TN. In 1955 she recorded the song "Whole Lotta Shakin' Goin' On," produced by up-and-coming producer Quincy Jones, a full two years before Jerry Lee Lewis's version. Lewis has credited Smith's version as being the inspiration to make his version much louder, raunchy and raucous, with a driving beat and a spoken section with a come-on that was considered very risqué for the time.
http://www.p-dub.com/thang/maybelle.htmlBirthday
http://www.soulwalking.co.uk/Big%20Maybelle.html
http://www.amazon.com/exec/obidos/ASIN/B00000094N/
avsearch-df1-9-20/103-6620160-9563023
1924 – "Jeopardy's" original host, Art Fleming (d. 1995), was born Arthur Fleming Fazzin in NYC. He attended Colgate and Cornell Universities, starring on the football and water polo teams at both colleges. Fleming was a World War II veteran who served in the US Navy for three and a half years as the pilot of a patrol bomber over the Atlantic. Following a brief career as a radio announcer and actor, Fleming was tabbed to host the new game show "Jeopardy" by its creator, Merv Griffin. He held the position from 1964-75 and again from 1978-9, winning two Emmy Award nominations. Studio 25 of the NBC Burbank Studios is named in his honor.
1925 – Pro Football Hall of Famer Chuck Bednarik (d. 2015) was born in Bethlehem, PA. Known as Concrete Charlie, Bednarik played his entire career as center and linebacker of the Philadelphia Eagles. His reputation preceded him as a devastating tackler and he was the last two-way player in the NFL. He led the Eagles to the NFL championship win a 17-13 win over the Green Bay Packers, the only playoff loss of Vince Lombardi's career. Bednarik saved the day by tackling Jim Taylor on the Eagles' 8-yard line as time expired. In 1960 against the New York Giants at Yankee Stadium, he delivered one of the most famous and violent tackles in NFL history, knocking Frank Gifford out of football for over 18 months with a concussion. As his teammates looked on at his prone and unconscious body, several said later they thought he was dead.
1925 – One of the original Mercury Astronauts, Scott Carpenter (d. 2013), was born in Boulder, CO. Carpenter was the second American, after John Glenn, to orbit the Earth and the fourth American in space.
1926 – Satchel Paige made his pitching debut, in the Negro Southern League.
1927 – The first cooked meals on a flight are introduced on an Imperial Airways flight from London to Paris.
1929 – Birthday of James Loden (d. 2016) who became known as Sonny James, Hackleburg, AL. Best known for his 1957 hit, 'Young Love' and dubbed the 'Southern Gentleman,' James has had 72 country and pop chart hits from 1953 to 1983, including a five-year streak of 16 straight among his 23 No.1 hits. James was given a star on the Hollywood Walk of Fame in 1961 and co-hosted the first Country Music Association Awards Show in 1967. He was inducted into the Country Music Hall of Fame in 2007.
1930 - Blues harmonica player Little Walter was born Marion Walter Jacobs (d. 1968) in Marksville, Louisiana. He was a pioneer in the use of a microphone to amplify the mouth harp, and his techniques were widely copied, particularly by white blues musicians in England. Little Walter died in 1968 after being stabbed in a street fight in Chicago.
http://www.celticguitarmusic.com/harmlw.htm
http://www.island.net/~blues/little_w.html
http://www2.burstnet.com/cgi-bin/ads/ad3341a.cgi/2739/RETURN-CODE
1930 - The planet Pluto was named
1930 – Pro Football Hall of Famer (1972), Ollie Matson (d. 2013), was born in Trinity, TX. After an All-American career at the University of San Francisco team that went undefeated in 1951, Matson played for the Chicago Cardinals who drafted him #3 in the first round. Following the 1958 season, he was traded to the LA Rams for NINE players. When Matson retired in 1966, his 12,799 career all-purpose yards were second only to Jim Brown.
1931 - The Empire State Building, 103 stories, more than 1,250 feet tall, was dedicated. The builder was Colonel William Aiken Starrett; the architect, William Frederick Lamb; the engineer, Homer Gage Balcom. In 1950, a 222-foot television sending-tower was constructed on the roof.
http://memory.loc.gov/ammem/today/may01.html
http://www.esbnyc.com/
1931 - On her 22nd birthday, singer Kate Smith began her long-running radio program on CBS. Smith's program appeared opposite "Amos 'n' Andy" on NBC, and was so successful that NBC switched its comedy program to another evening.
1933 - Birthday singer/song writer Titus Turner (d. 1984), Atlanta, GA
http://www.centrohd.com/biogra/t2/titus_turner_a_us.htm
1936 – Boulder Dam was completed. On the border between Nevada and Arizona and impounding Lake Mead, it was constructed between 1931 and 1936. Its construction was the result of a massive effort involving thousands of workers, and cost over one hundred lives. The dam was later controversially named after President Herbert Hoover. Since about 1900, the Black Canyon and nearby Boulder Canyon had been investigated for their potential to support a dam that would control floods, provide irrigation water and produce hydroelectric power. In 1928, Congress authorized the project. The winning bid to build the dam was submitted by a consortium called Six Companies, Inc. Such a large concrete structure had never been built before, and some of the techniques were unproven. Nevertheless, Six Companies turned over the dam to the federal government on March 1, 1936, more than two years ahead of schedule.
1936 – Alvin Karpis was arrested by the FBI's J. Edgar Hoover.
1939 – Batman comic books hit the streets for the first time.
1939 - Folk singer Judy Collins was born in Seattle, Washington. She gained widespread fame in 1961 with her debut album "Maid of Constant Sorrow." Collins is best known for her hits "Both Sides Now" - top ten in 1969 - and "Amazing Grace" from 1971. She also helped promote the careers of Randy Newman, and Canadians Joni Mitchell and Leonard Cohen.
http://www.judycollins.com/
http://www.elektra.com/elektra/judycollins/index.jhtml;jsessionid
=L0EFAZRD3J5GQQAMEEQSFEY?_requestid=546276
http://www.richardhess.com/judy/
1941 - Orson Welles' film "Citizen Kane" premiered in New York.
1941 – General Mills introduced Cheerios.
1942 - The US government seized the nation's jukebox factories and puts them to work making war materiel.
1945 - A German newsreader officially announced that Adolf Hitler has "fallen at his command post in the Reich Chancellery fighting to the last breath against Bolshevism and for Germany." The Soviet flag is raised over the Reich Chancellery, by order of Stalin. Nazi propaganda minister Joseph Goebbels and his wife Magda commit suicide in the Reich Garden outside the Fuhrerbunker. Their children are also killed by having cyanide pills inserted into their mouths by their mother.
1946 - Elliot Lawrence cuts first commercial session for Columbia.
(this is a great album: http://www.fantasyjazz.com/catalog/lawrence_e_cat.html )
http://www.52ndstreet.com/reviews/mainstream/
lawrenceplaysmulligan.mainstream.html
1946 - Emma Clarissa Clement, mother of Atlanta University President Rufus E. Clement, was named "American Mother of the Year" by the Golden Rule Foundation. She was the first African-American woman to receive the award.
1950 - Gwendolyn Brooks become the first African-American to win the Pulitzer Prize for Poetry for her book, "Annie Allen," Harpers.
http://voices.cla.umn.edu/authors/GwendolynBrooks.html
http://falcon.jmu.edu/~ramseyil/brooks.htm
1950 – Guam was organized as a US commonwealth.
1951 – Mickey Mantle hit the first HR of his Major League career.
1951 – Minnie Minoso became the first black player on the Chicago White Sox.
1953 - Tops Hits
"Pretend" - Nat King Cole
"Till I Waltz Again with You" - Teresa Brewer
"I Believe" - Frankie Laine
"Mexican Joe" - Jim Reeves
1955 - Leonard Chess signed a St. Louis guitarist named Chuck Berry to a recording contract after he came highly recommended by Muddy Waters.
1955 - On tour with Hank Snow's All Star Jamboree, Elvis Presley played three shows at the Municipal Auditorium in New Orleans, Louisiana. Sun Records had just released Elvis' fourth single, 'Baby, Let's Play House.'
1956 - The polio vaccine developed by Dr. Jonas Salk was made available to the public.
1957 - The Kingston Trio formed in Palo Alto, CA. They started as a San Francisco Bay Area nightclub act with an original lineup of Dave Guard, Bob Shane, and Nick Reynolds. They rose to international popularity, fueled by unprecedented sales of long-playing albums (LPs), and helped to alter the direction of popular music in the U.S. The Kingston Trio was one of the most prominent groups of the era's pop-folk boom that started in 1958 with the release of their first album and its hit recording of "Tom Dooley," which sold over three million copies as a single. In 1961, the Trio was described as "the most envied, the most imitated, and the most successful singing group, folk or otherwise, in all show business" and "the undisputed kings of the folk-singing rage by every yardstick." Among their hits: "Where Have All the Flowers Gone?," "Scotch and Soda," "MTA," "Greenback Dollar," "Raspberries, Strawberries," "The Tijuana Jail," "Blowin' in the Wind," "A Worried Man."
1960 - The U2 Incident: On the eve of a summit meeting between US President Dwight D. Eisenhower and Soviet Premier Nikita Khrushchev, a U-2 espionage plane flying at about 60,000 feet was shot down over Sverdlovsk, in central USSR. The pilot, CIA agent Francis Gary Powers, survived the crash, as did large parts of the aircraft, a suicide kit and sophisticated surveillance equipment. The sensational event, which US officials described as a weather reconnaissance flight gone astray, resulted in cancellation of the summit meeting. Powers was tried, convicted and sentenced to 10 years in prison by a Moscow court. In 1962, he was returned to the US in exchange for an imprisoned Soviet spy. Powers died in a helicopter crash in 1977.
1961 - So-called "militant students" joined James Farmer of the Congress of Racial Equality (CORE) to conduct "freedom rides" on public transportation from Washington, DC, across the deep South to New Orleans. The trips were intended to test Supreme Court decisions and Interstate Commerce Commission regulations prohibiting discrimination in interstate travel. In several places, riders were brutally beaten by local people and policemen. On May 14, members of the Ku Klux Klan attacked the Freedom Riders in Birmingham, AL, while local police watched. The rides were patterned after a similar challenge to segregation, the 1947 Journey of Reconciliation, which tested the US Supreme Court's June 3, 1948 ban against segregation in interstate bus travel.
1961 - The first skyjacking of a commercial American airplane took place during the flight of a National Airlines twin-engine Convair CV 440 from Miami, FL, to Key West, FL. The plane left Marathon, FL, at 3:23 pm with eight passengers. A passenger name d'Antillo Ortiz, using the name of El Pirata Cofresi, threatened the crew and passengers with a pistol and knife. The plane landed in Havana. The string of airplane highjackings that followed were dubbed "skyjackings" by the press and led to the U.S.'s first air piracy law, passed in September, 1961. Concurrently, Cuban leader Fidel Castro proclaimed Cuba a socialist nation and abolished elections.
1961 - Tops Hits
"Runaway" - Del Shannon
"Mother-In-Law" - Ernie K-Doe
"I've Told Every Little Star" - Linda Scott
"Don't Worry" - Marty Robbins
1962 - The Beatles started a month-long residency at The Star Club, Hamburg, Germany. American musicians including Ray Charles, Bo Diddley, Fats Domino, Everly Brothers, Bill Haley, Jimi Hendrix and Jerry Lee Lewis also all appeared here.
1962 - The first Target discount store opened in Roseville, Minn.
1963 - J. Walter Kennedy was named the second president of the NBA, succeeding Maurice Podoloff, who retired after the 1962-63 season.
1963 - James W. Whittaker of Redmond, WA, the leading member of the first American Mount Everest Expedition, became the first American to ascend to the top, 10 years after Sir Edmund Hillary and Tenzing Norgay made the ascent of the 29,028-foot peak.
1963 - Lesley Gore performed her first big hit, "It's My Party," on ABC-TV's American Bandstand.
1965 - After just two weeks on the Billboard Hot 100, Herman's Hermits reach #1 with "Mrs. Brown, You've Got a Lovely Daughter."
1965 - The Supremes release "Back in My Arms Again," which will become their fifth consecutive US number one hit.
1966 - The Beatles played a 15-minute live set on stage for the last time in the UK when they appeared at the NME Poll Winners concert at Wembley Empire Pool. The Beatles set included five songs: 'I Feel Fine,' 'Nowhere Man,' 'Day Tripper,' 'If I Needed Someone' and 'I'm Down.' Also on the bill, The Spencer Davis Group, The Fortunes, Herman's Hermits, Roy Orbison, Cliff Richard, The Rolling Stones, The Seekers, The Small Faces, Dusty Springfield, The Walker Brothers, The Who and The Yardbirds.
1967 – Priscilla Beaulieu, born Brooklyn, NY, marries Elvis Presley at the Aladdin Hotel in Las Vegas. The wedding cake alone cost $3,500. Priscilla was the teenaged daughter of a US Army officer whom Elvis had met in Germany. She had lived at Presley's Graceland Mansion since 1961, ostensibly under the supervision of Presley's father and stepmother with her parents' permission. On February 1st, 1968, their only child, Lisa Marie, was born. Four years later, the couple separated, and in 1973, Elvis filed for divorce.
http://www.swinginchicks.com/priscilla_presley.htm
http://www.elvis.com/
1967 - The F.B.I. arrested The Beach Boys' Carl Wilson on charges of avoiding the military draft and refusing to take the Oath of Allegiance. He was later released and joined the rest of the band in Ireland for a British tour.
1968 – Country singer and actor Tim McGraw was born in Delhi, Louisiana. Many of McGraw's albums and singles have topped the country music charts with total album sales in excess of 40 million units in the US. McGraw had 11 consecutive albums debut at No.1 on the Billboard albums charts, as well as twenty-one singles hitting No.1 on the Billboard Hot Country Songs chart. He is married to country singer Faith Hill and is the son of former baseball player Tug McGraw.
1969 - Top Hits
"Aquarius/Let the Sun Shine In" - The 5th Dimension
"It's Your Thing" - The Isley Brothers
"Hair" - The Cowsills
"Galveston" - Glen Campbell
1969 - Leonard Tose pays $16,155,000 to buy the Philadelphia Eagles of the National Football League. It was the largest price paid to that date for a pro football franchise. It was over a decade [1981] before the Eagles made it to the Super Bowl which they lost to the Oakland Raiders, 27-10.
1970 - Elton John and lyricist Bernie Taupin combined for the first time on Elton's first American album simply titled, "Elton John." The LP contained Elton's first hit, "Your Song," which made it to the top ten on in December.
http://www.eltonjohn.com/flash_index.asp
http://www.eltonography.com/
http://www.artistdesktopthemes.com/st/j/elton_john.dt.1.html
1970 - Protests erupted in Seattle, following the announcement by President Nixon that US forces in Vietnam would pursue enemy troops into Cambodia, a neutral country.
1971 - Amtrak, the national rail service which combined the operations of 18 passenger railroads, went into service. Personal service, great food, full attention, and very comfortable rides were available to all who rode the national rails.
http://www.amtrak.com/
http://www.amtraktrains.com/
get an Amtrak ticket on line at:
http://reservations.amtrak.com/JBookIt?function=handlers.amtrak.
AmtrakMainSimple&storefront=1003&saveSession=no
1971 - The Rolling Stones' "Brown Sugar" is released. It would reach number one in the US and number two in the UK.
1975 - Lila Cockrell defeated nine male opponents to become mayor of San Antonio, Texas, the nation's 10th largest city with a population of 750,000. According to "Women of Achievement and Her Story," she was empowered to run for the mayoralty post following Janet Gray Hayes's amazing victory in San Jose, California that in those pre-Silicon Valley days was far from the size of San Antonio. Hayes' victory convinced Cockrell that a woman could be elected to head a big city. (Janet Gray Hayes is a very good friend of mine, devoted to her physician husband, and in her day, quite a tennis player). Women had served as mayors of small towns since the late 19th century but none of a major metropolis. Mayor Cockrell was 53 years old when elected, married with two daughters. Her political life began with the League of Women Voters.
http://www.trilateraltechsummit.com/cockrellBio.htm
1977 - Top Hits
"Southern Nights" - Glen Campbell
"Hotel California" - Eagles
"When I Need You" - Leo Sayer
"She's Pulling Me Back Again" - Mickey Gilley
1981 - American Airlines began the first frequent flyer program on this date. Now most airlines offer a frequent flyer program but American is still the industry leader with 45 million members. Today 40 percent of all miles are earned on the ground with affiliated business that pay the airlines for the miles, such as hotels, car rental companies, credit card companies, phone companies and retailers.
1981 - Tennis champion Billie Jean King acknowledged her lesbian relationship with Marilyn Barnett, becoming the first prominent sportswoman to come out.
1981 – NJ Senator Harrison Williams was convicted on FBI Abscam charges. The two-year FBI operation was coordinated with the Justice Department's Organized Crime Strike Force that was originally investigating trafficking in stolen property and corruption of prestigious businessmen, but was later converted to a public corruption investigation. The FBI, aided by the Justice Department and a convicted con-man, videotaped politicians accepting bribes from a fraudulent Arab company in return for various political favors. More than 30 political figures were investigated and among those, a total of seven Congressmen — six members of the House plus Sen. Williams — were convicted. Additionally, one member of the NJ Senate, members of the Philadelphia City Council, the Mayor of Camden, NJ, and an inspector for the United States Immigration and Naturalization Service were convicted. The Abscam operation is dramatized in the 2013 feature film "American Hustle."
1982 - "I Love Rock 'N' Roll," by Joan Jett and The Blackhearts, appeared at the top of the pop music charts for the seventh, and final, week. The rocker stayed on the charts for 16 weeks. Jett from Philadelphia PA, played guitar and formed the all-female rock band, The Runaways, in the mid-'70s. The Blackhearts were founded in 1980. Jett starred in the film, "Light of Day," playing the role of leader of a rock band called The Barbusters. The movie also starred Michael J. Fox and Michael McKean. The title song, "Light of Day" was written by Jett and Bruce Springsteen. Joan Jett and the Blackhearts had nine hits on the charts into 1990, but "I Love Rock 'N' Roll" was the group's only million-plus selling record.
http://www.joanjett.com/Lyrics/lyrics/ILRNR.htm
1984 - Fleetwood Mac drummer and founder Mick Fleetwood filed for bankruptcy.
1985 - Top Hits
"We are the World" - USA for Africa
"Crazy for You" - Madonna
"Rhythm of the Night" - DeBarge
"Girls Night Out" - The Judds
1986 - Race car driver Bill Elliott set a stock car speed record with his Ford Thunderbird in Talladega, AL: 212.229 mph.
1988 - Top Hits
Wishing Well - Terence Trent D Arby
Anything For You - Gloria Estefan
Angel - Aerosmith
Where Do Broken Hearts Go - Whitney Houston
Pink Cadillac - Natalie Cole
1988 - Pink Floyd's, "Dark Side of the Moon" finally dropped off the US albums chart after a run of 725 weeks (almost 14 years).
1989 - Police were called to a jewelry store in Simi Valley, California after employees reported a suspicious person. He turned out to be Michael Jackson, who had donned a wig, fake moustache, false teeth and eyelashes to go shopping. Officers had him remove his disguise and show his identification.
1989 - Thunderstorms produced heavy rain in the southeastern U.S. Rainfall totals of 1.84 inches at Charlotte and 2.86 inches at Atlanta were records for the date. Strong thunderstorm winds uprooted trees in Twiggs County, GA.
1989 – Walt Disney World opened outside Orlando, FL.
1990 - Thunderstorms produced severe weather from northern Alabama to North Carolina. There were sixty-three reports of large hail or damaging winds, with hail four inches in diameter reported near Cartersville, GA. Ten cities in the southeastern U.S. reported record high temperatures for the date as readings warmed into the 90s. Jacksonville, FL reported a record high of 96 degrees. Late night thunderstorms over central Texas produced up to ten inches of rain in southern Kimble County and northern Edwards County.
1991 - Nolan Ryan of the Texas Rangers pitched the seventh no-hitter of his career, extending his own Major League record. Ryan struck out 16 as the Rangers beat the Toronto Blue Jays, 3-0.
1991 - Rickey Henderson of the Oakland Athletics stole third base, the 939th steal of his career, to set a new major league record, surpassing Lou Brock. The A's beat the New York Yankees, 7-4.
1992 - On the third day of the Los Angeles riots, Rodney King appeared in public to appeal for calm, asking "Can we all get along?" The LA Dodgers postponed 3 games due to the riots. History DOES have a way of repeating!
1993 - Top Hits
"Freak M" - Silk
"Informer" - Snow
"Nuthin But A 'G' Thang" - Dr. Dre
"I Have Nothing (From 'The Bodyguard')" - Whitney Houston
2002 - Tops Hits
"Foolish" - Ashanti
"What's Luv?" - Fat Joe Featuring Ashanti
"U Don't Have To Call" - Usher
"I Need A Girl (Part One)" - P. Diddy Featuring Usher & Loon
"Ain't It Funny" - Jennifer Lopez Featuring Ja Rule
2003 - President George W. Bush landed in a jet on the aircraft carrier USS Abraham Lincoln off the California coast and, in a speech to the nation, declared major combat in Iraq over.
2006 - The Puerto Rican government closed the Department of Education and 42 other government agencies due to significant shortages in cash flow.
2007 – A May Day melee occurred when the LA Police Department responded to a pro-immigration rally, stirring yet another controversy.
2011 - President Barack Obama announced that Osama Bin Laden, the mastermind of the September 11 attacks, was killed by United States forces in Pakistan.
2013 - The U.N. Human Rights Office determined it is a violation of international law to force-feed hunger strikers at the U.S. Guantanamo Bay prison.
Stanley Cup Champions
1965 - Montreal Canadiens
-------------------------------------------------------------

SuDoku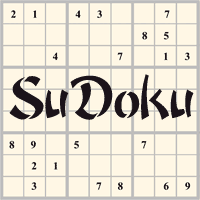 The object is to insert the numbers in the boxes to satisfy only one condition: each row, column and 3x3 box must contain the digits 1 through 9 exactly once. What could be simpler?
http://leasingnews.org/Soduku/soduko-main.htm
--------------------------------------------------------------

Daily Puzzle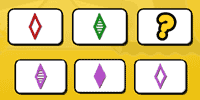 How to play:
http://www.setgame.com/set/puzzle_frame.htm
Refresh for current date:
http://www.setgame.com/set/puzzle_frame.htm
--------------------------------------------------------------


http://www.gasbuddy.com/
http://www.gasbuddy.com/GB_Map_Gas_Prices.aspx
http://www.gasbuddy.com/GB_Mobile_Instructions.aspx
--------------------------------------------------------------

Weather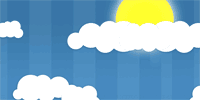 See USA map, click to specific area, no commercials
--------------------------------------------------------------

Traffic Live---
Real Time Traffic Information
You can save up to 20 different routes and check them out with one click,
or type in a new route to learn the traffic live
--------------------------------